How to cook soft caramels
Warning: They do not have the long endurance, they disappear in no time.
21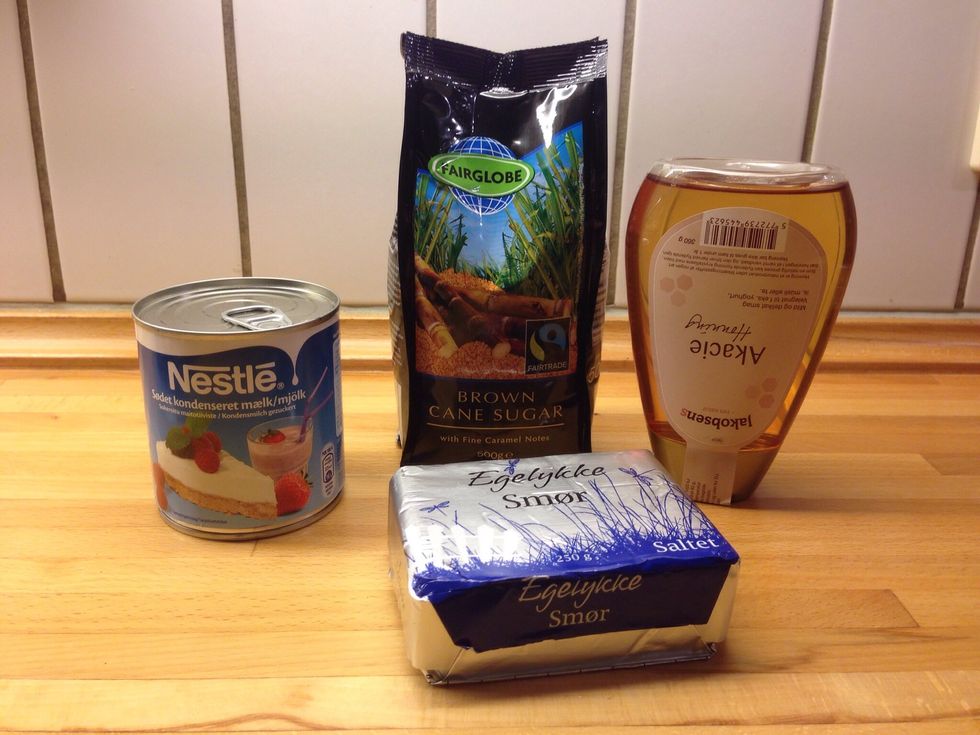 Gather your supplies.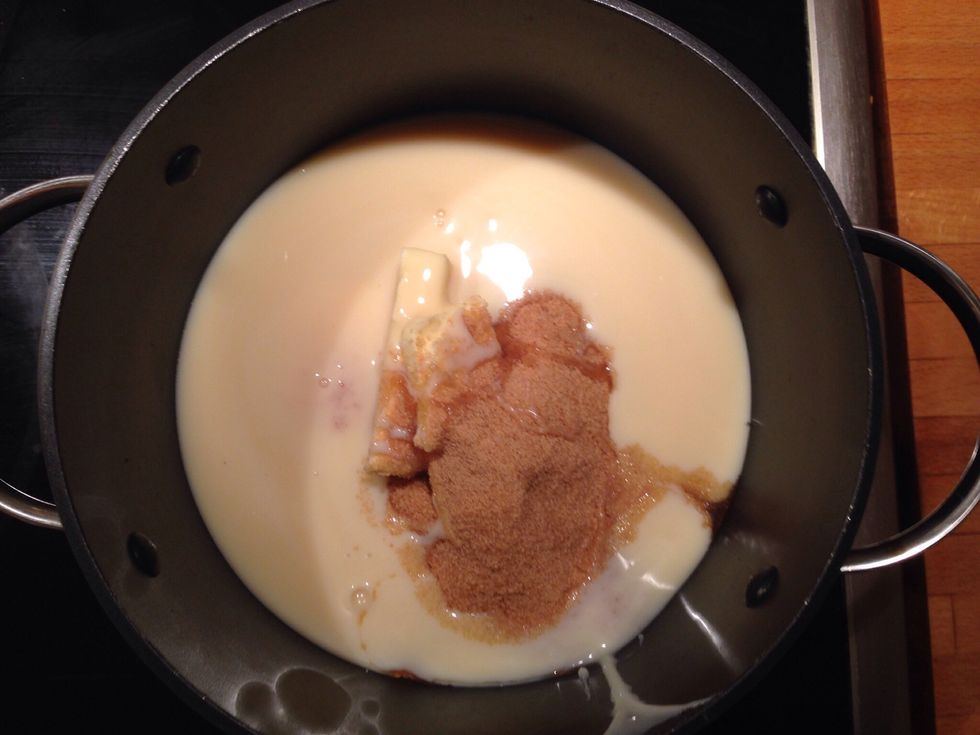 Mix all ingredients in a thick-bottomed saucepan...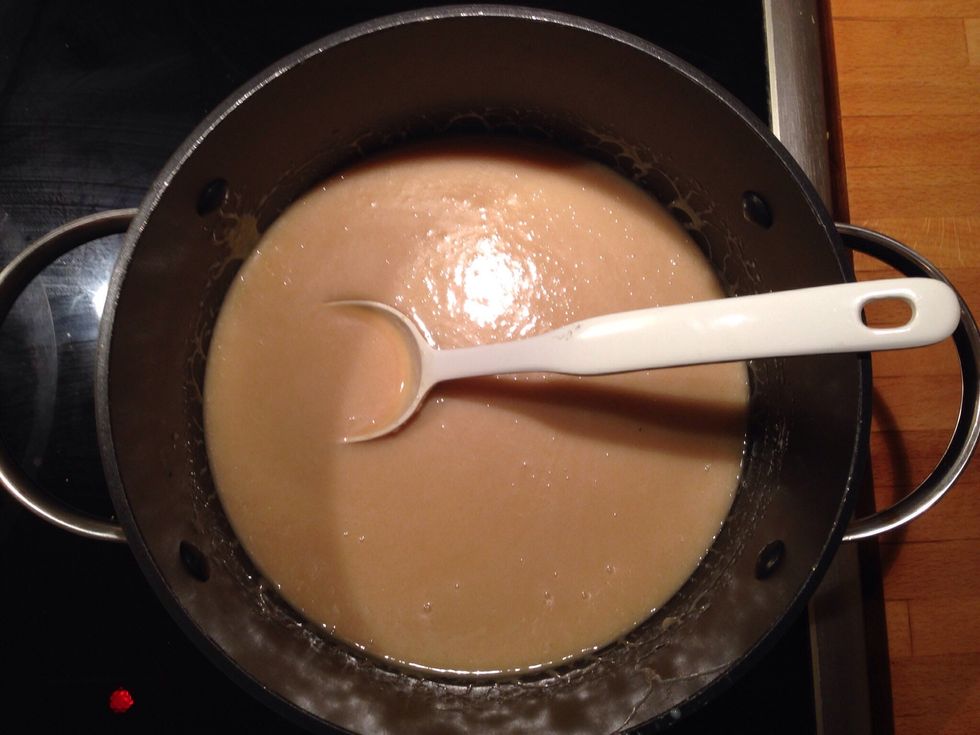 ...and melt it over medium heat. You have to stir into the Pan constantly, until all the sugar has melted.
Turn up the temperature and bring it slowly to the boil. Cook it for 10-15 minutes.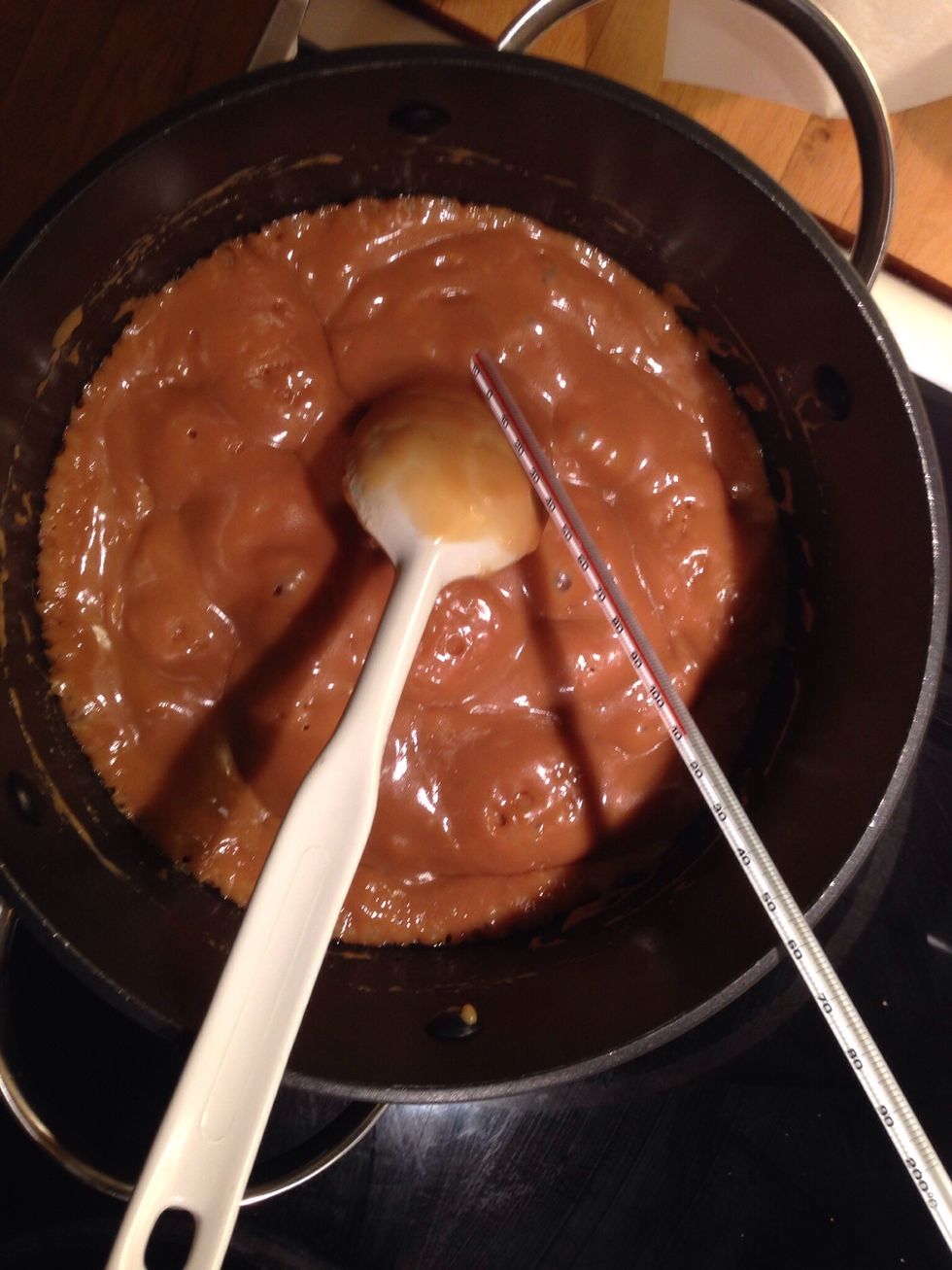 Or until it is 110 degrees Celcius.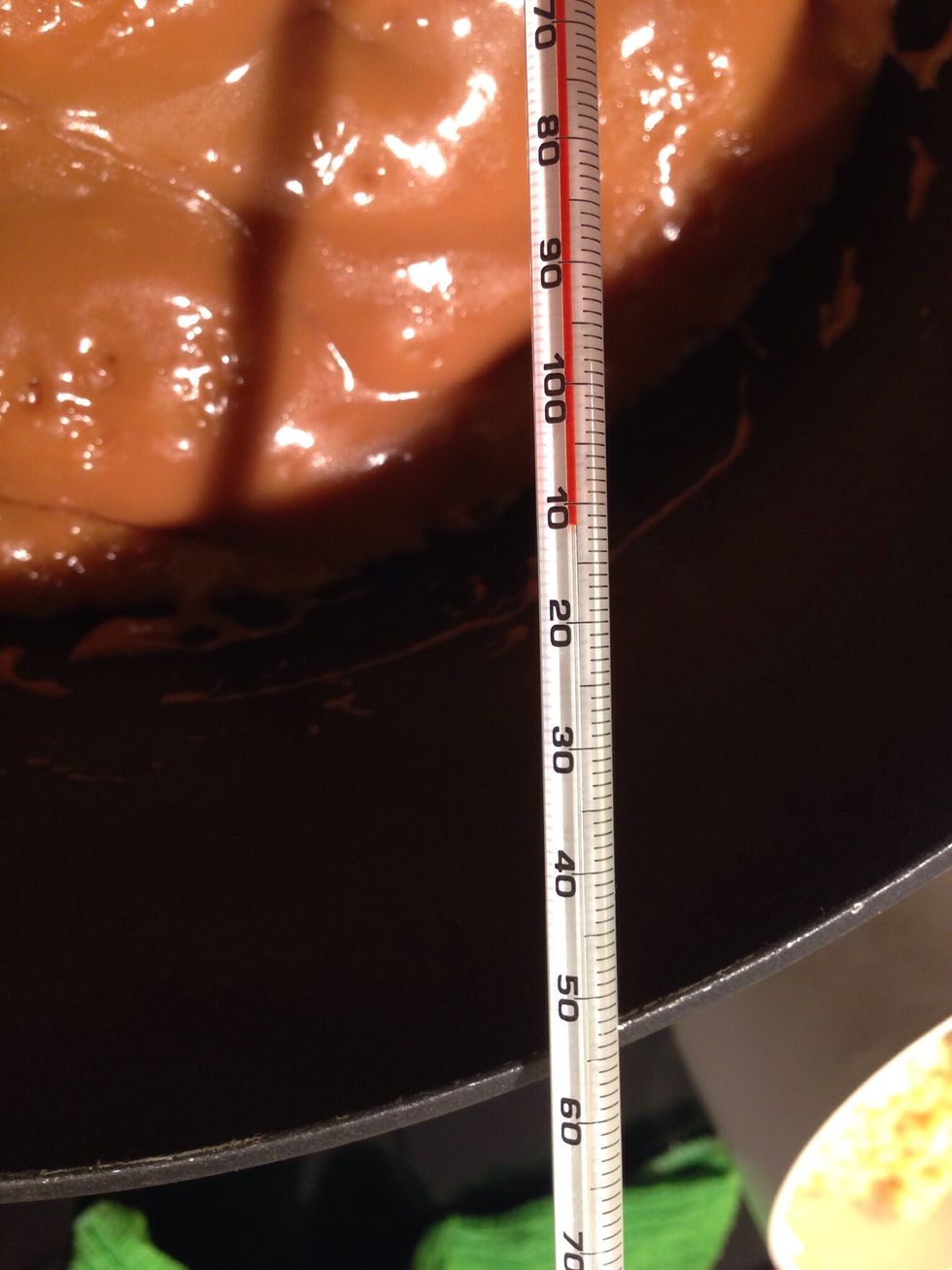 Here I use a sugar thermometer to check out the temperature.
It can be done without a thermometer.
When the mass becomes darker and firmer and not stuck in the spoon and the Pan, it is ready.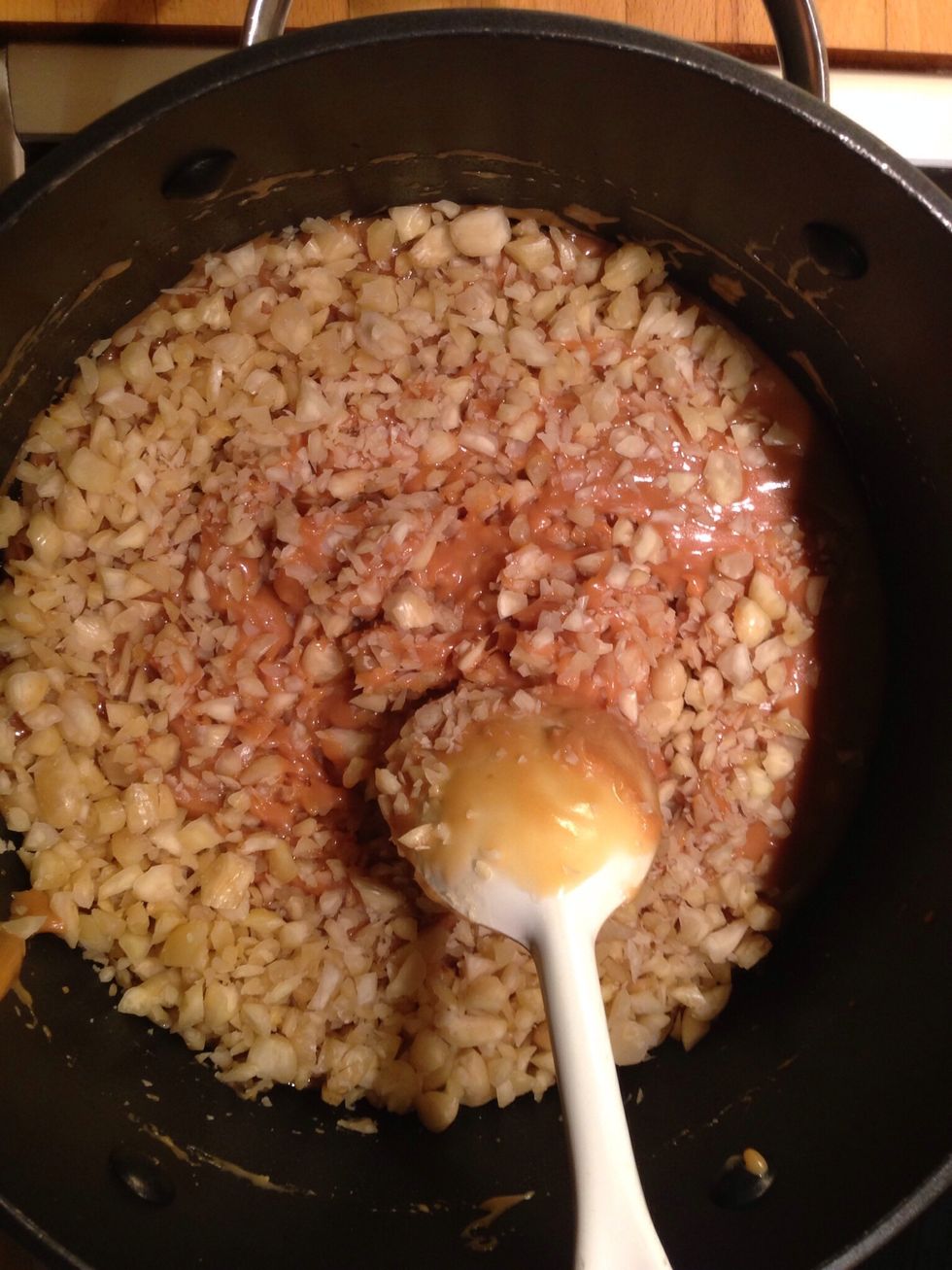 Today I had a some almonds which I chopped and stirred in the mass.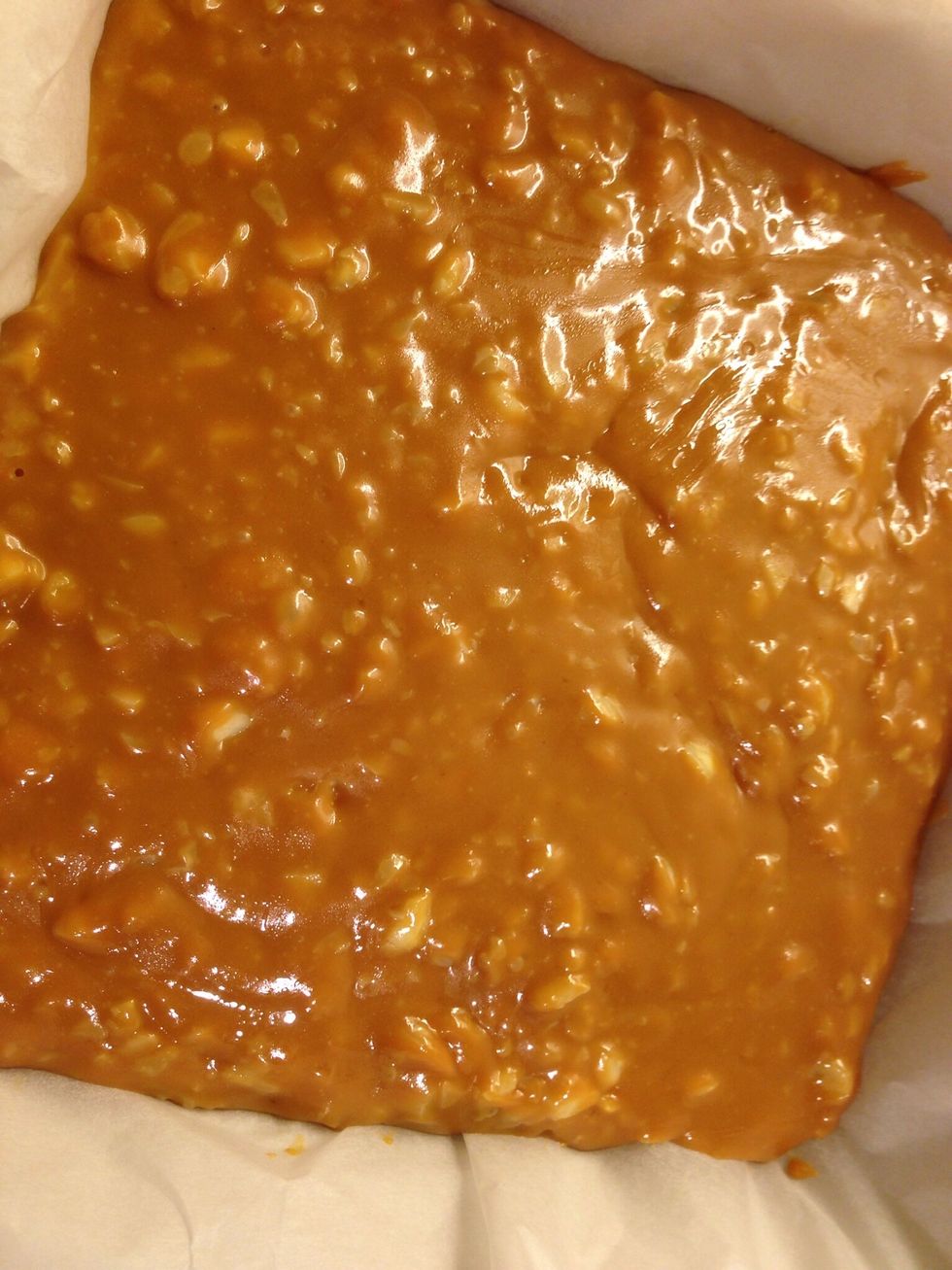 Pour the mass in a baking pan, lined with greaseproof paper and set it to cool for at least 4 hours.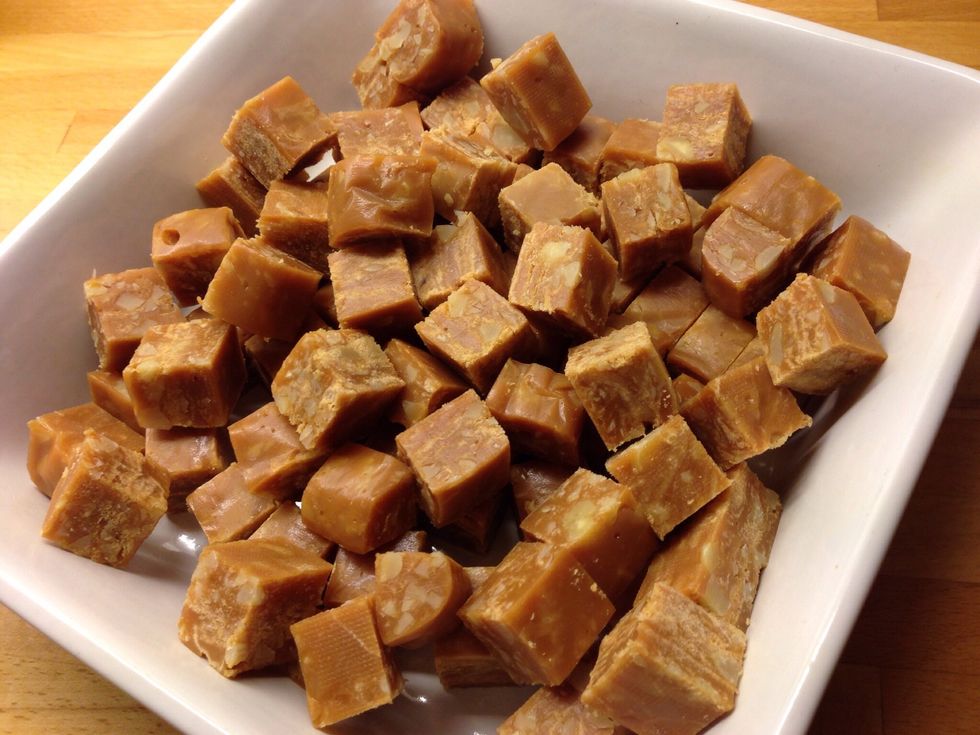 And now you can cut it into smaller pieces. You can serve them like this...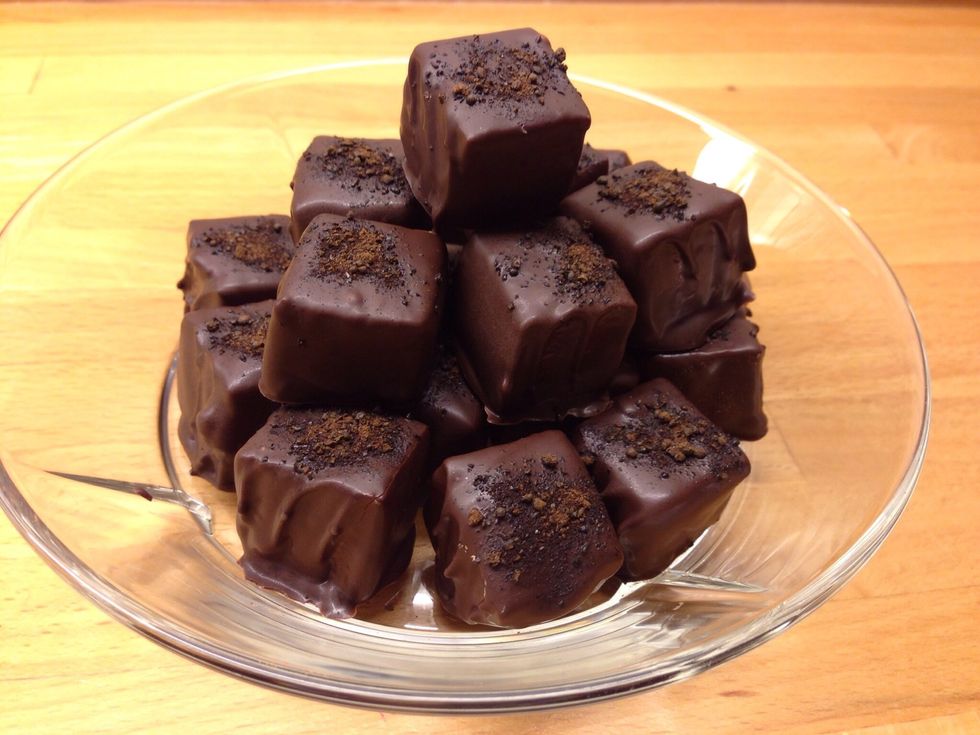 ...but I likes them, coated with chocolate and with a dusting of licorice powder.
You can replace honey with licorice syrup (see my guide for this), and then add some licorice powder.
Then you have the most delicious liquorice caramels.
Have fun and enjoy :-)
397.0g Sweet Condensed milk
120.0g Butter
2.0Tbsp Honey
150.0g Cane sugar
Dorthe Kaagh
I love to see things grow in my garden, and use them in my kitchen. \nI am a bit lazy and love to cut corners on things, without sacrificing quality.