How to cook snapper en papillote (in paper)
Healthy and delicious, this baked recipe really brings the flavor of the herbs into the open.
55
Sauté the shallot and garlic in a small saucepan with olive oil over low-med heat for 5-6 minutes. Preheat the oven on bake @ 400 degree F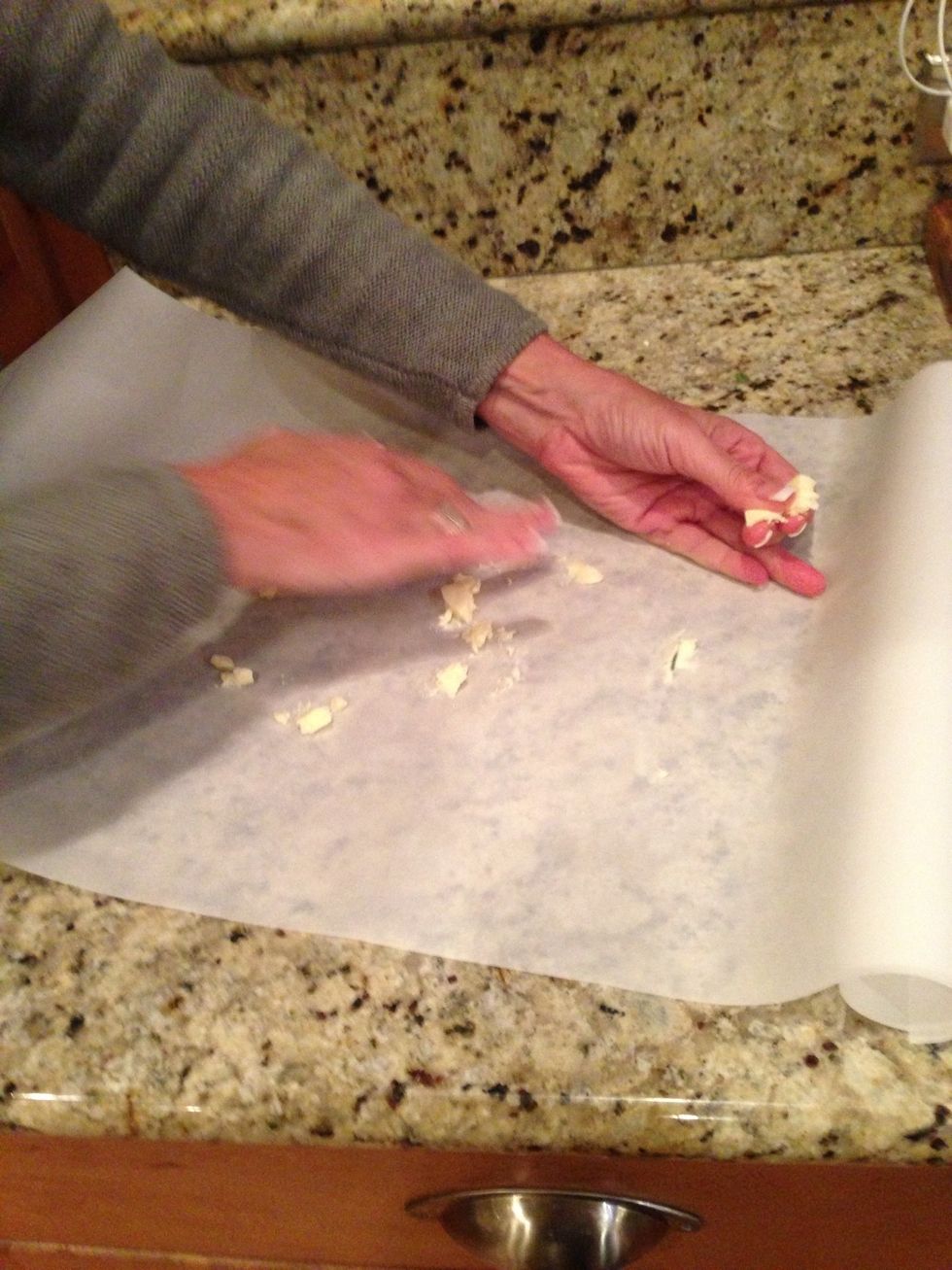 Tear parchment paper plenty long to cover the fillets. Rub butter on the parchment paper where the fish will be and leave large chunks of butter.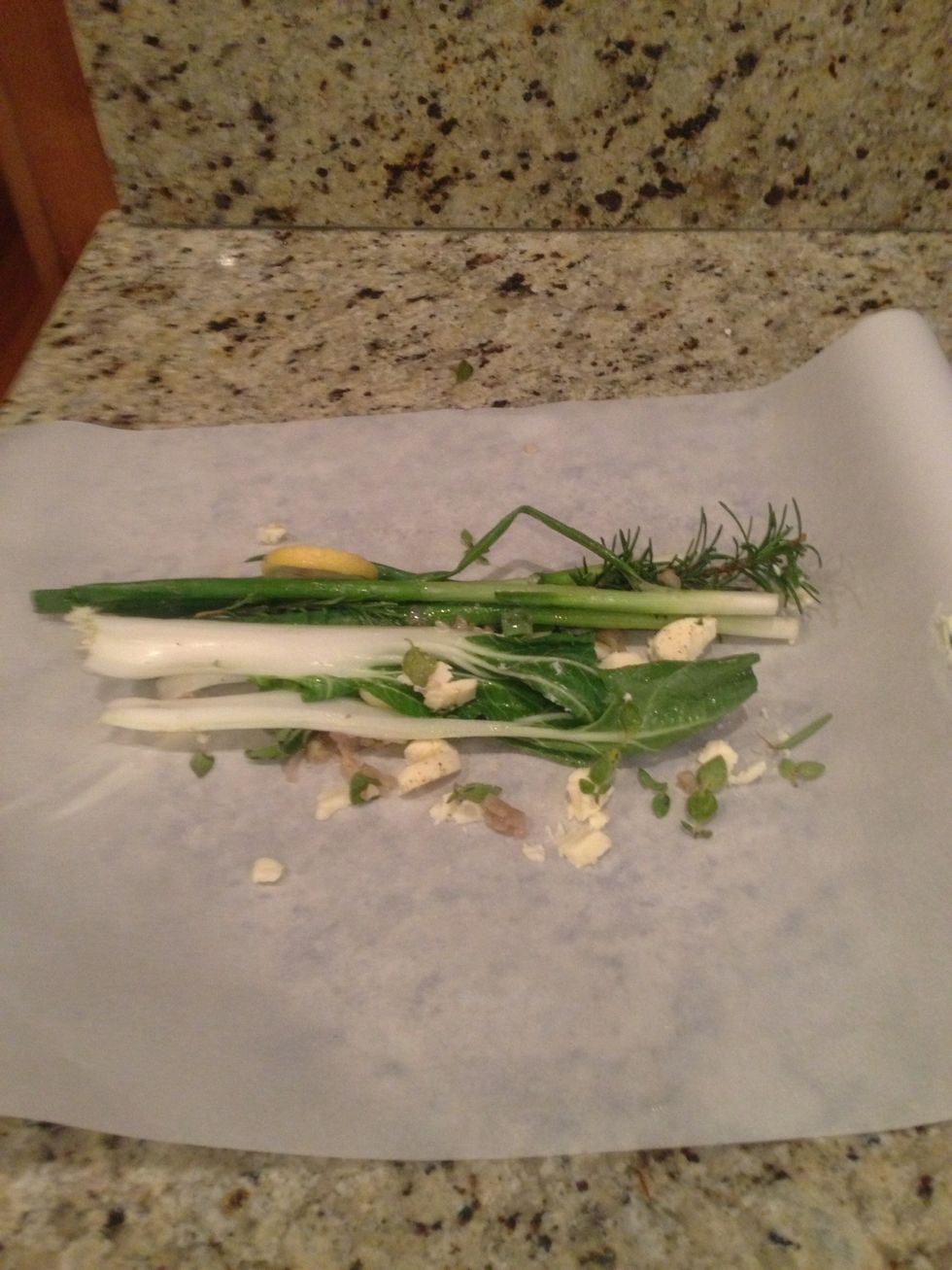 Layer the lemon slices, sprigs, onions and bok choy. Top with sautéed shallots and garlic.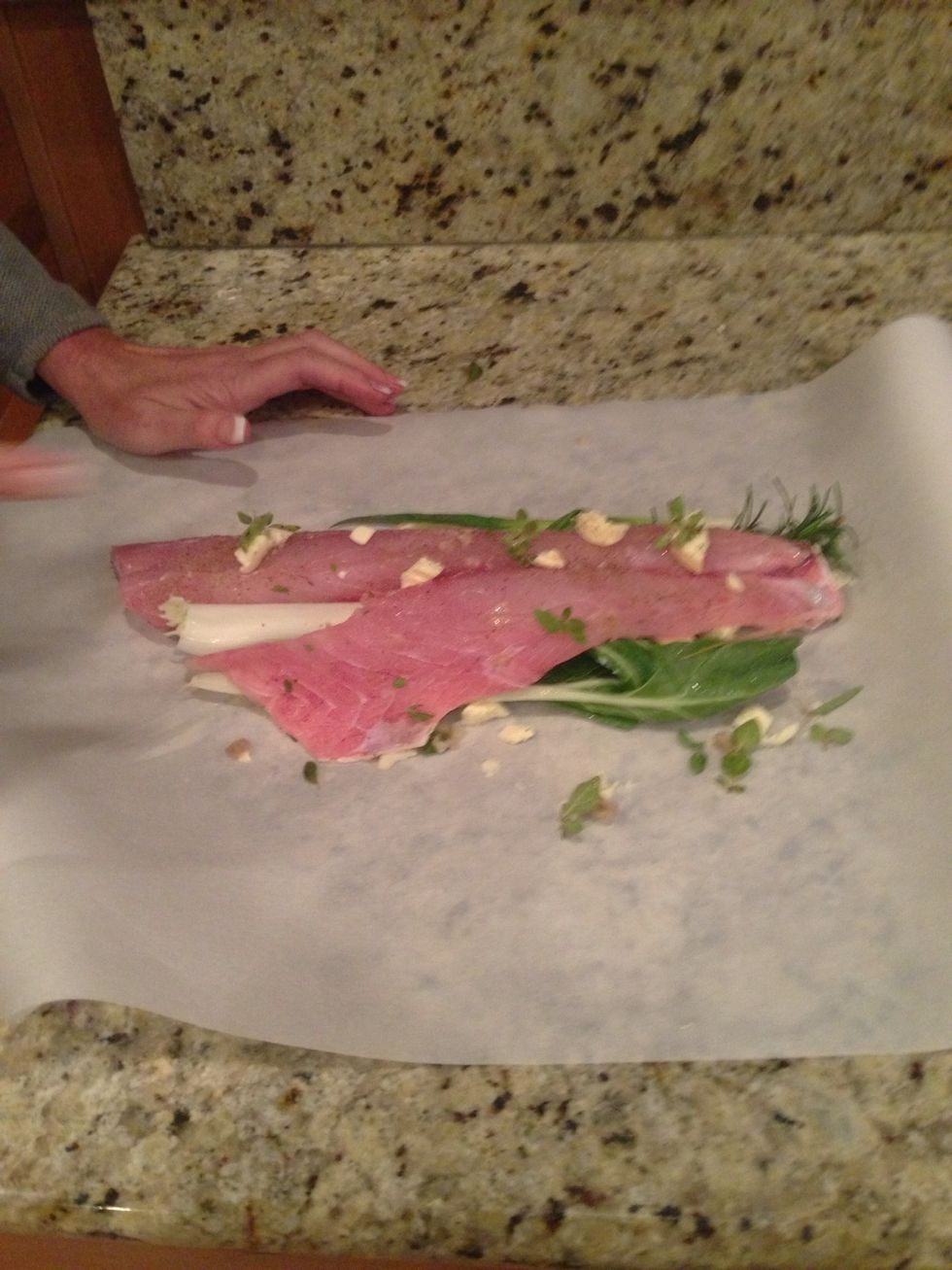 Lay the fillet on top and dot with remaining butter and some of the herbs. Season with salt and pepper.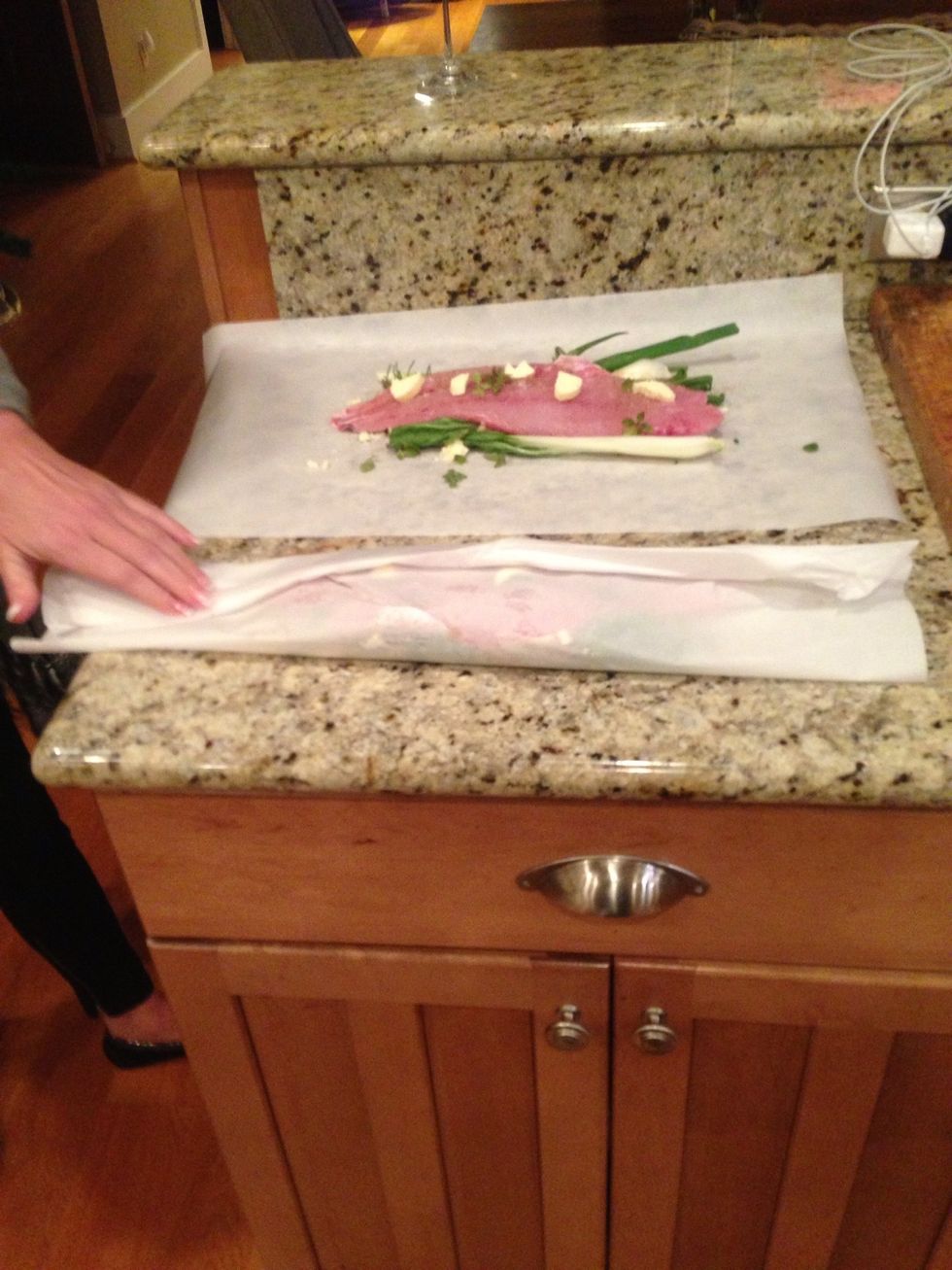 Fold the paper lengthways over the fillet and then fold the ends around each other forming a seam down the entire length.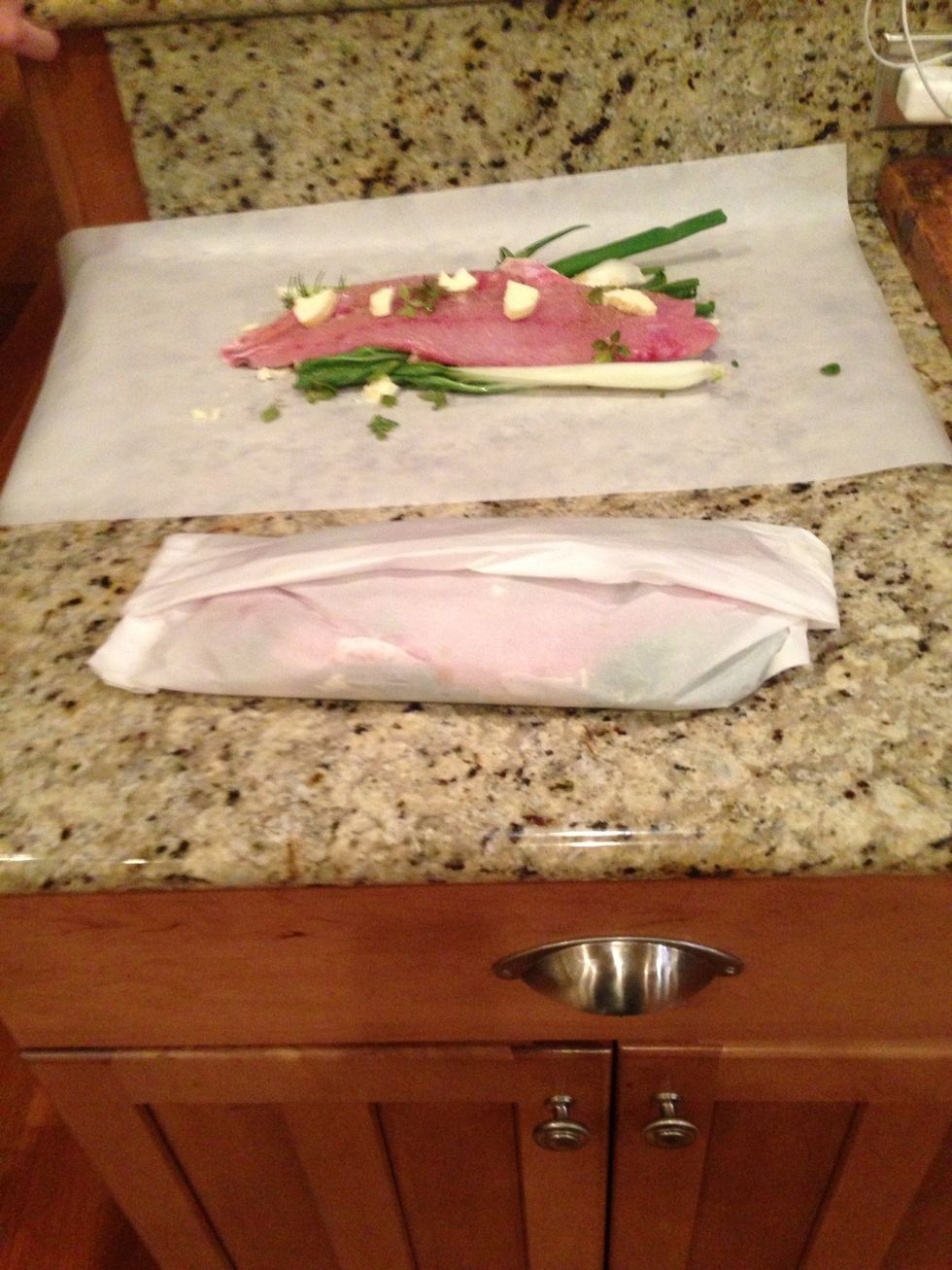 Fold the ends under to form a pouch.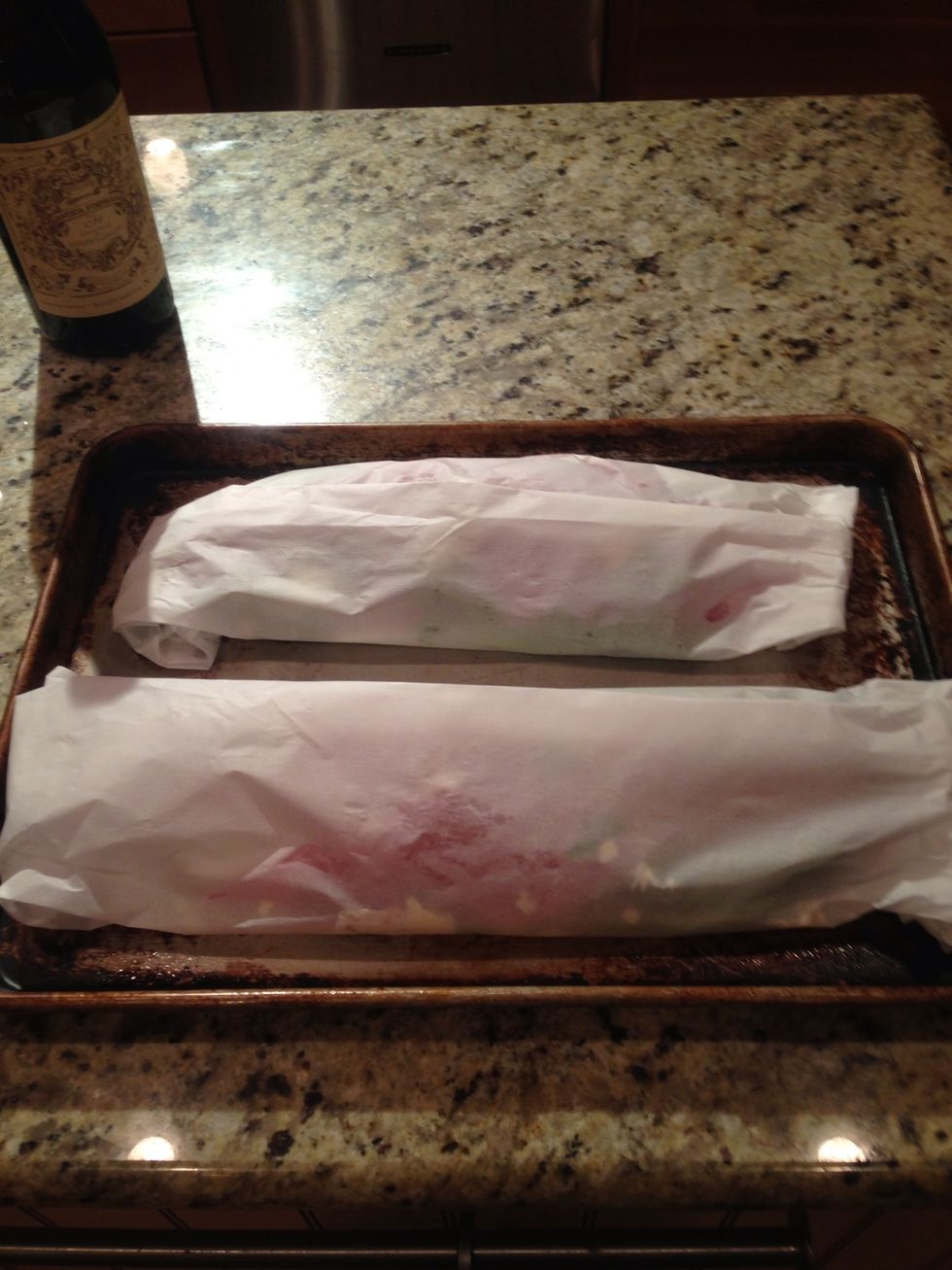 Arrange on a baking sheet sprayed with cooking spray and bake @400 for approx 15-17 minutes until done..ENJOY
2.0lb Snapper or pompano fillet
1.0 Parchment paper
6.0Tbsp Butter
1.0bnch Green onions
2.0 Rosemary sprigs
2.0 Oregano sprigs
1.0 Bok choy head
4.0 garlic cloves crushed and chopped
1.0 Shallot thinly sliced
4.0 Thin Lemon slices
1.0Tbsp Olive oil