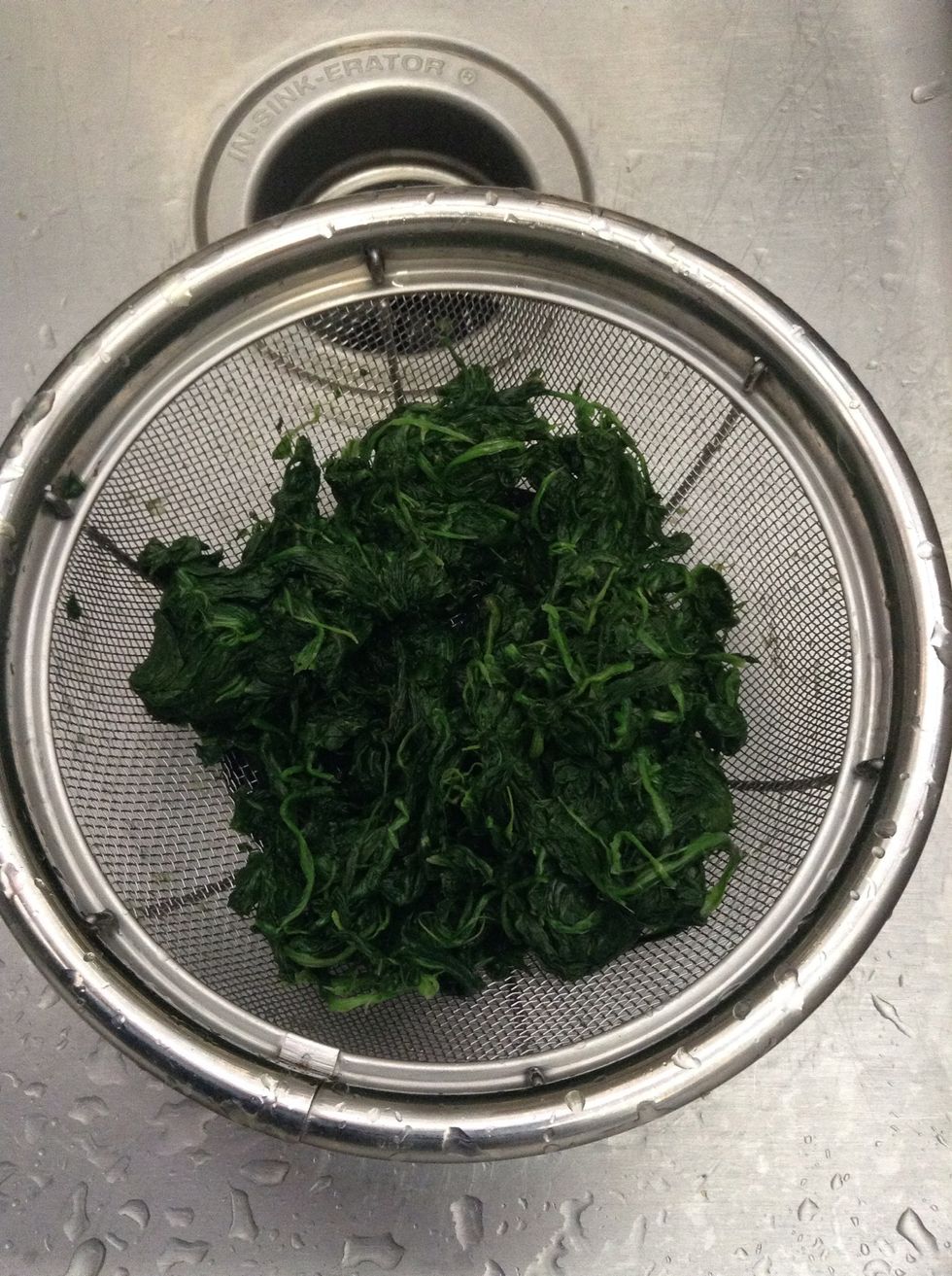 Thaw & strain frozen spinach. Being sure to get out all the excess water.
Cook bacon until crisp (in oven or in frying pan)
Set bacon in paper towel to drain excess grease; Let cool.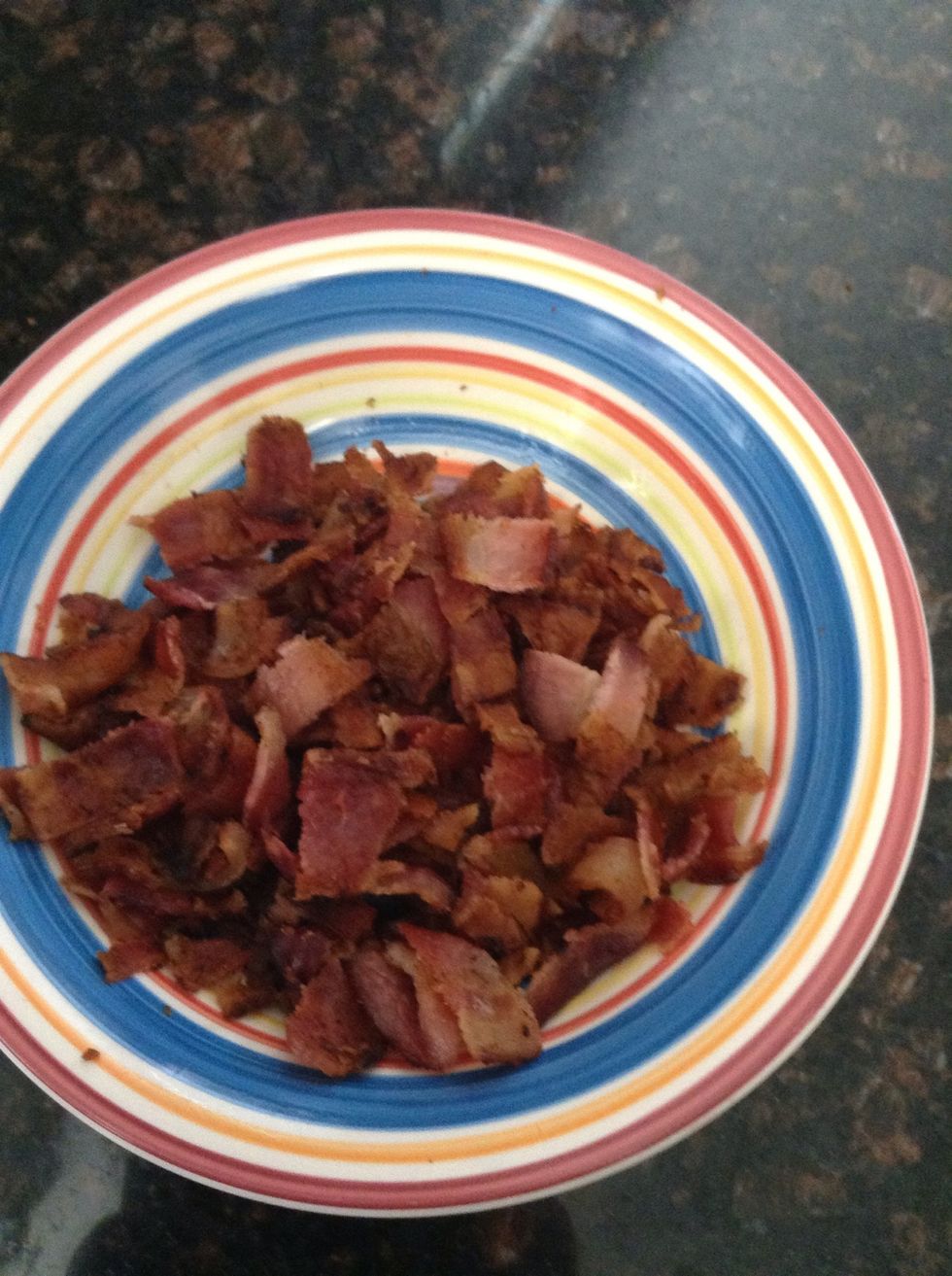 Chop bacon when cooled with sharp knife on cutting board.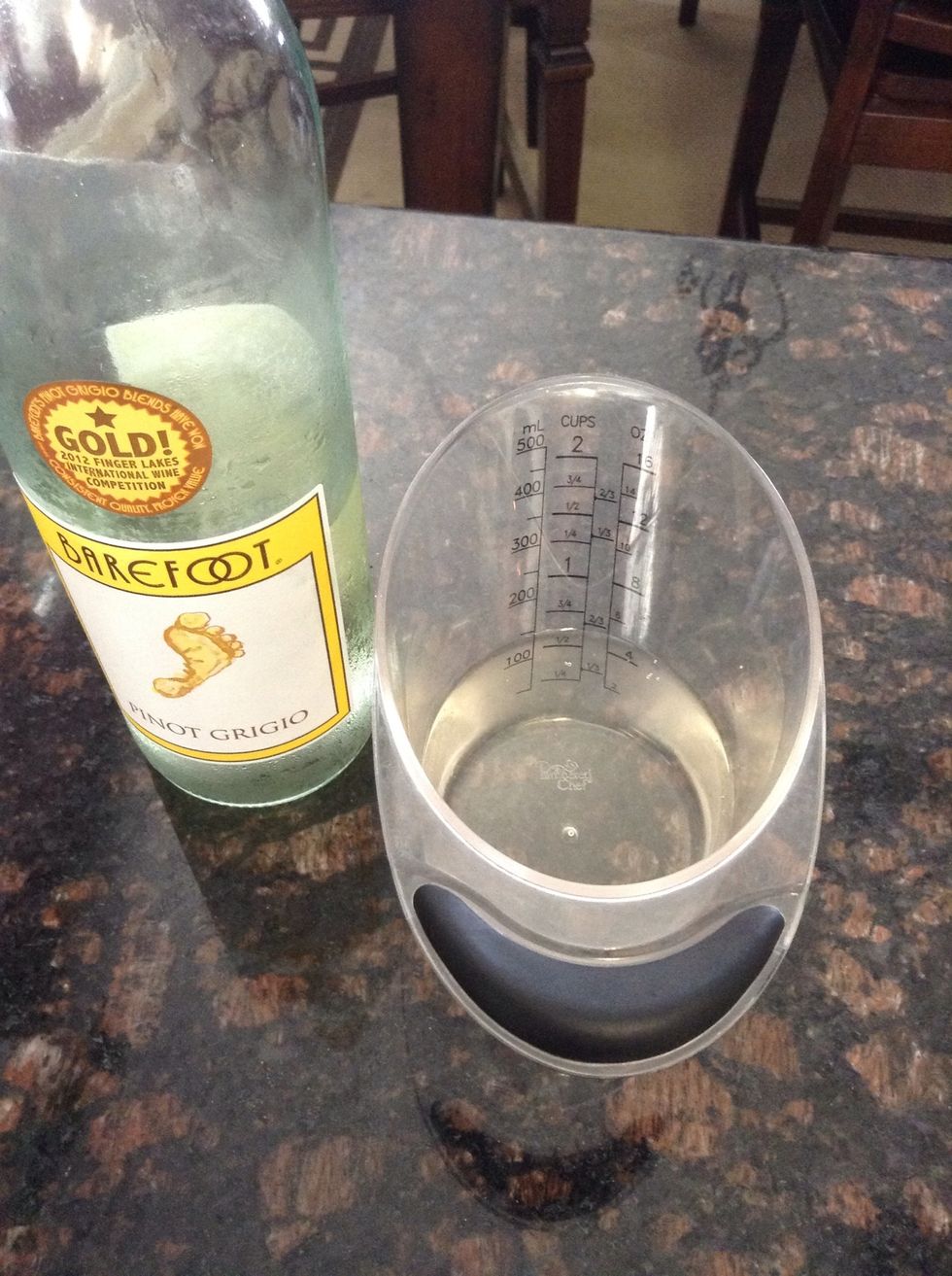 Measure out 1/2 cup any White Wine
Measure out 1/4 cup grated Parmesan cheese.
Measure 4 oz soften cream cheese (any brand)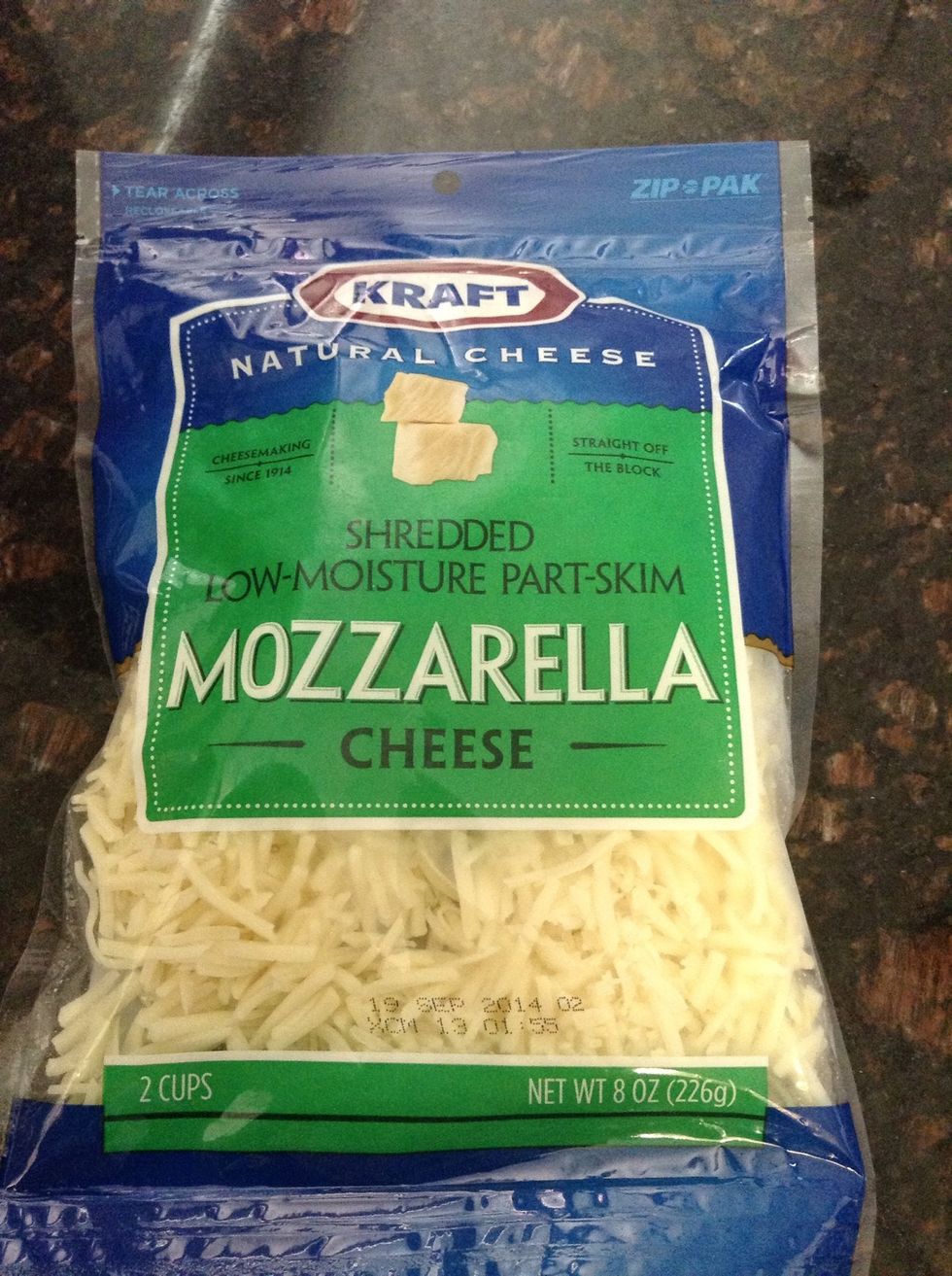 Make it easy on yourself, buy your Mozzarella cheese already grated 8 oz bag.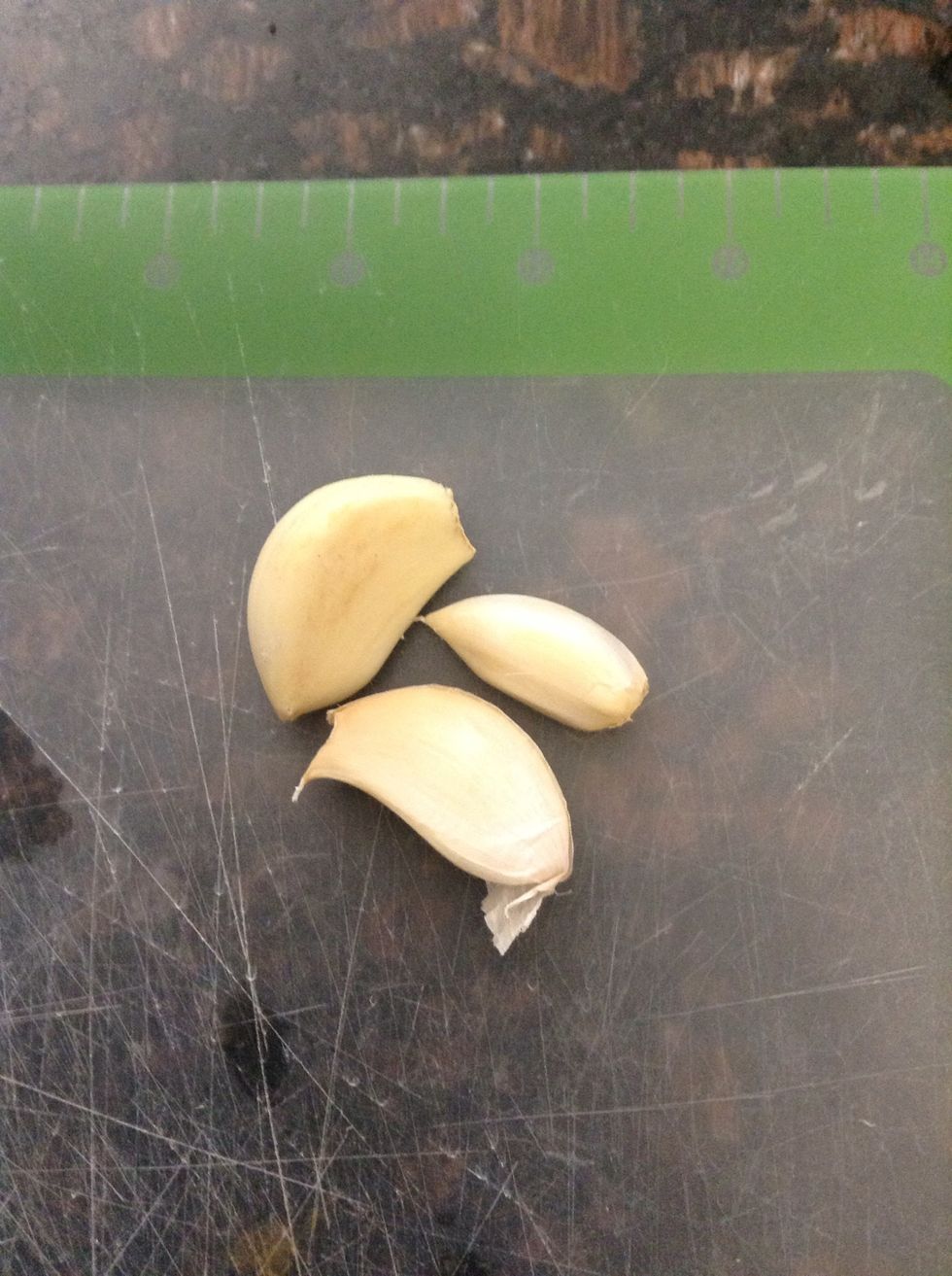 3 cloves fresh garlic, peel & mince.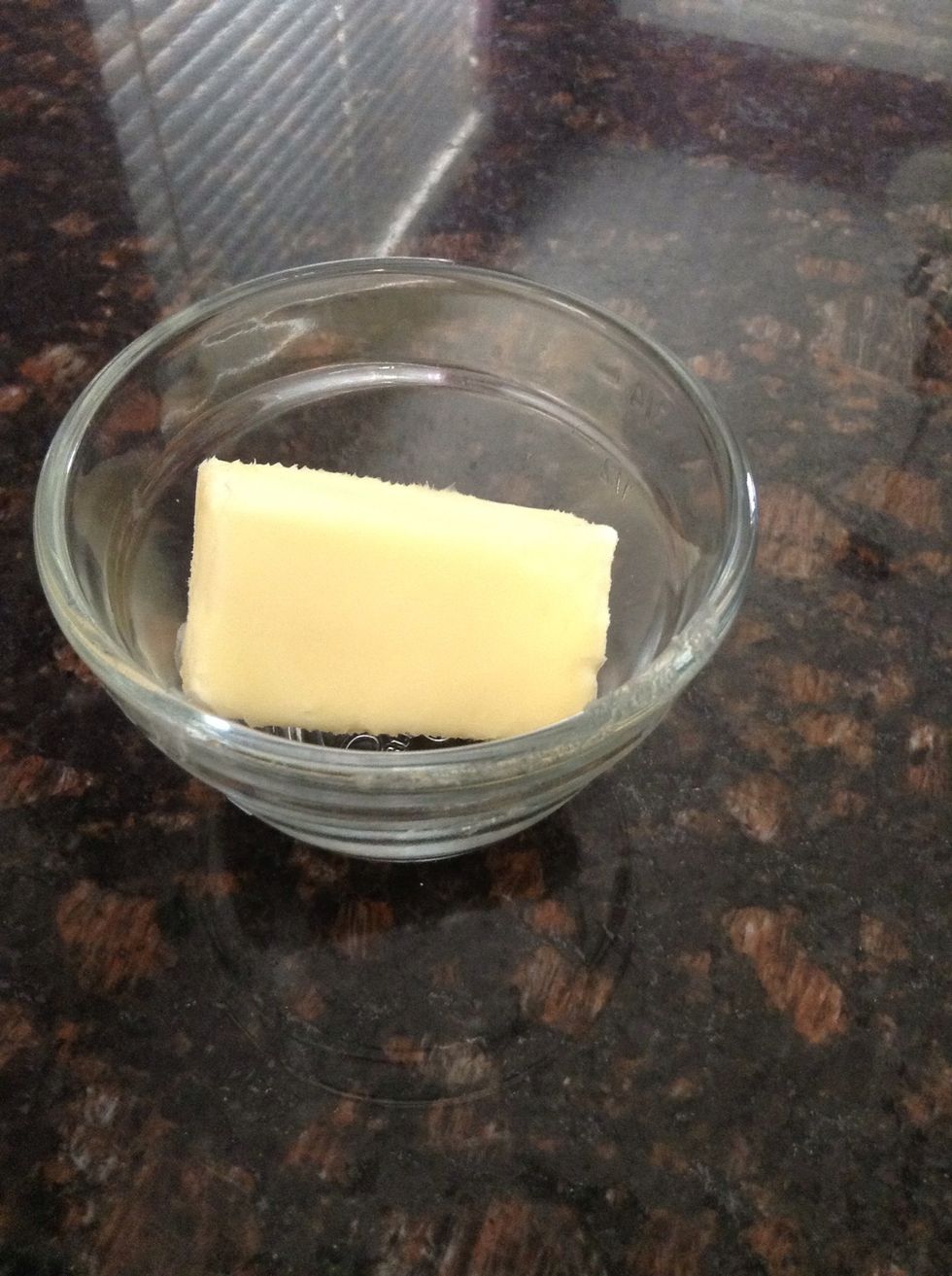 1/2 stick unsalted butter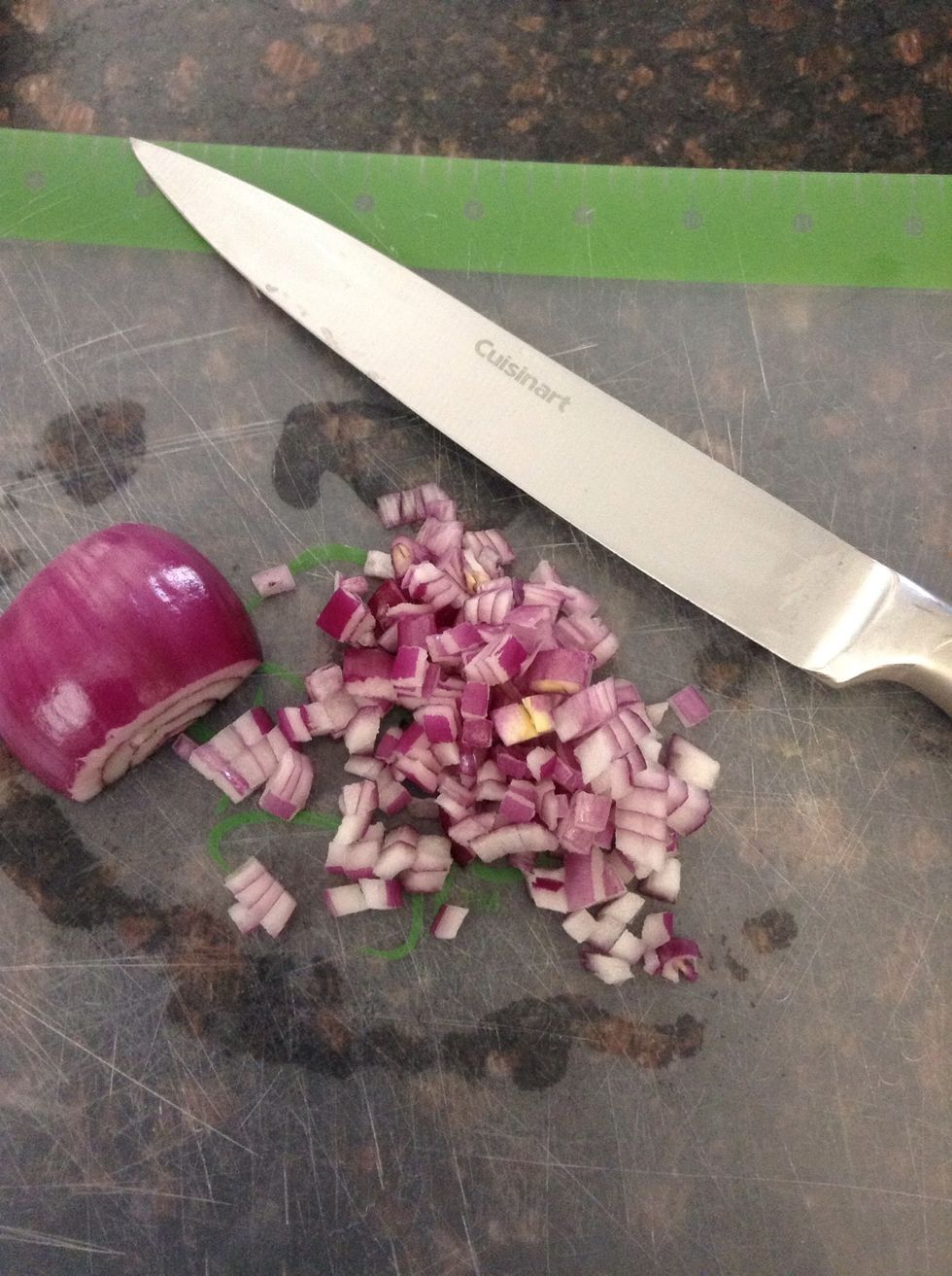 Chop red onion for 2 Tbsp worth.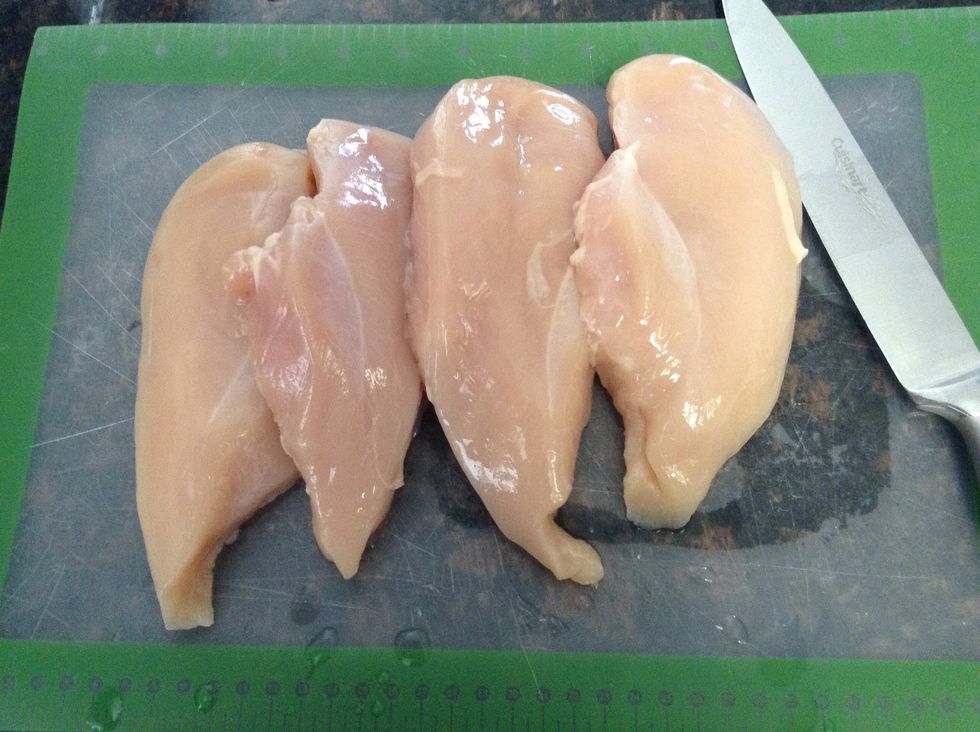 Clean & prep boneless chicken breast. Slice in 1/2 if the breast are thick.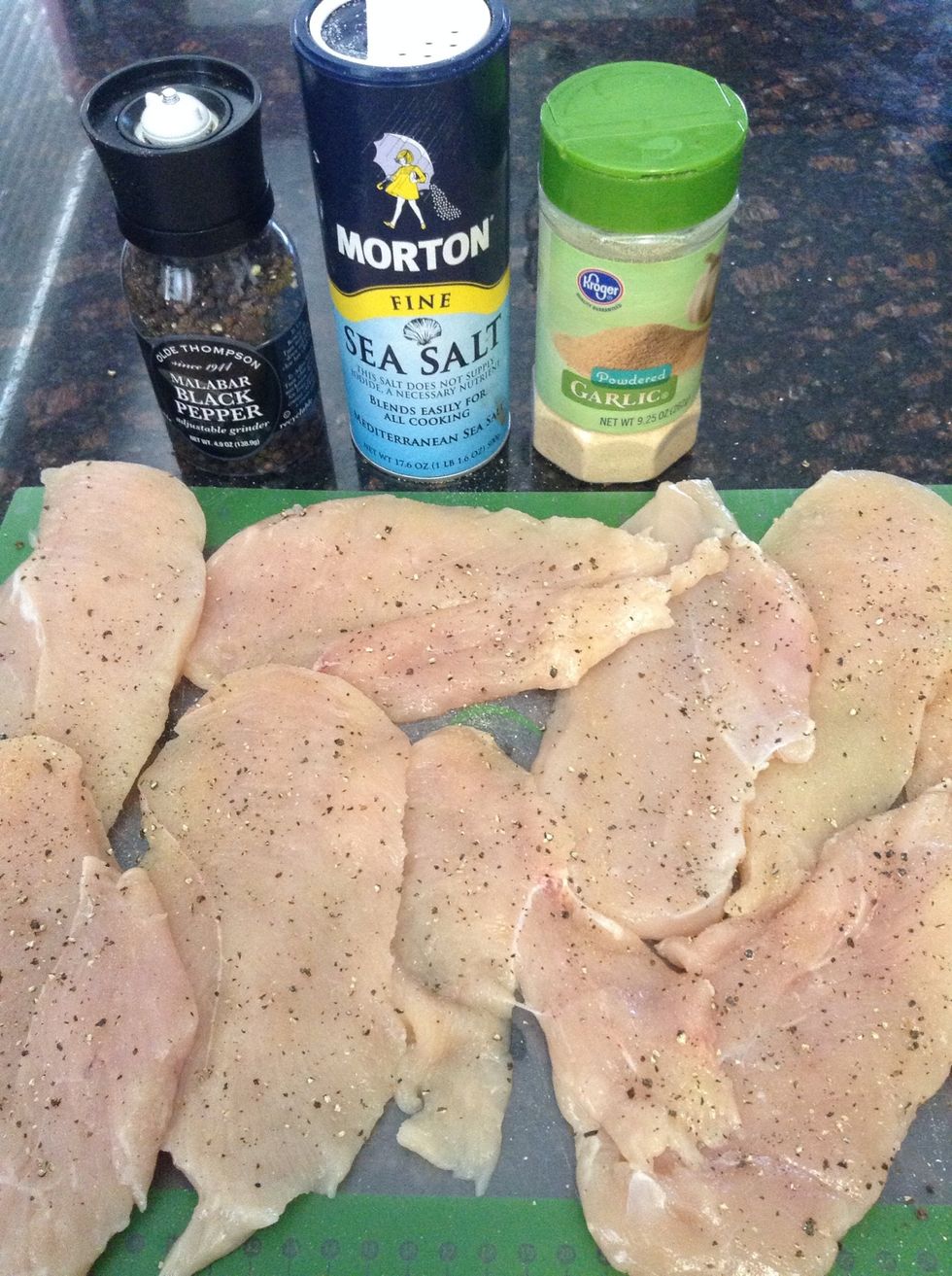 Season both sides of chicken with Sea Salt, Black Pepper and Garlic Powder.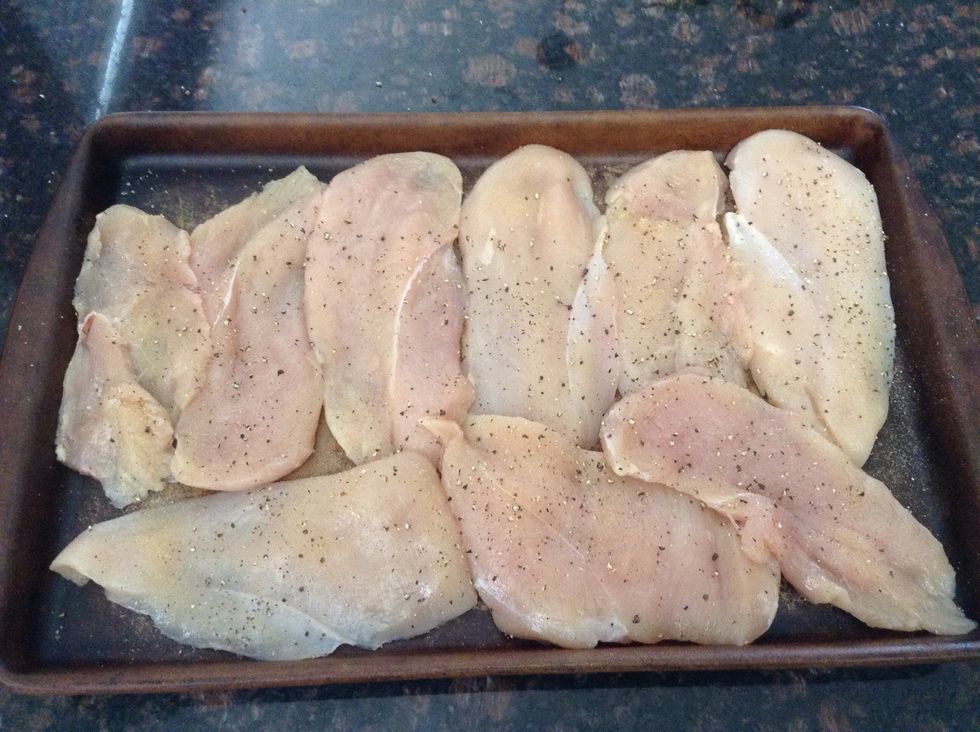 Place seasoned chicken onto baking sheet.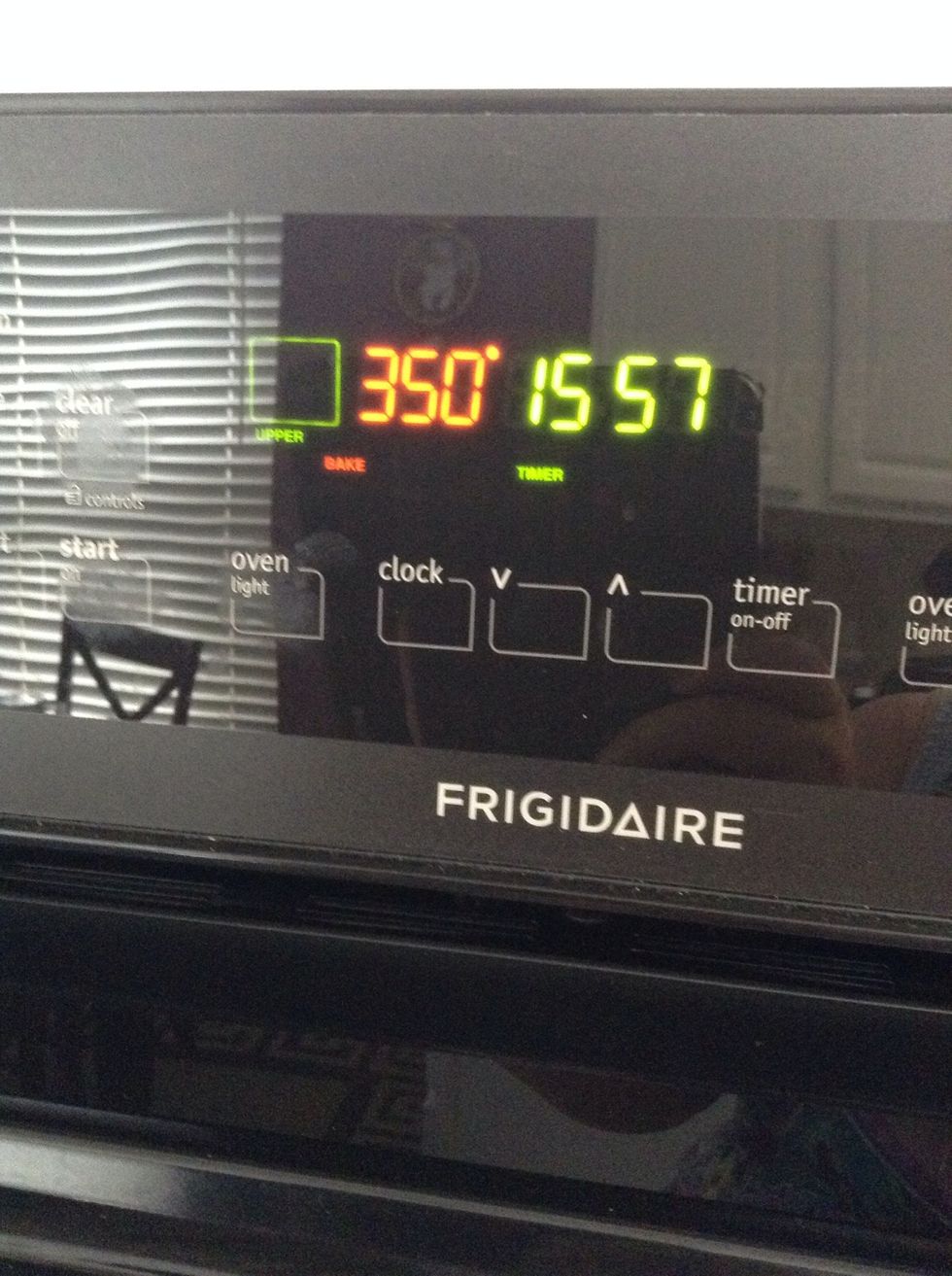 Cook chicken breast in oven at 350 degrees for 16 minutes.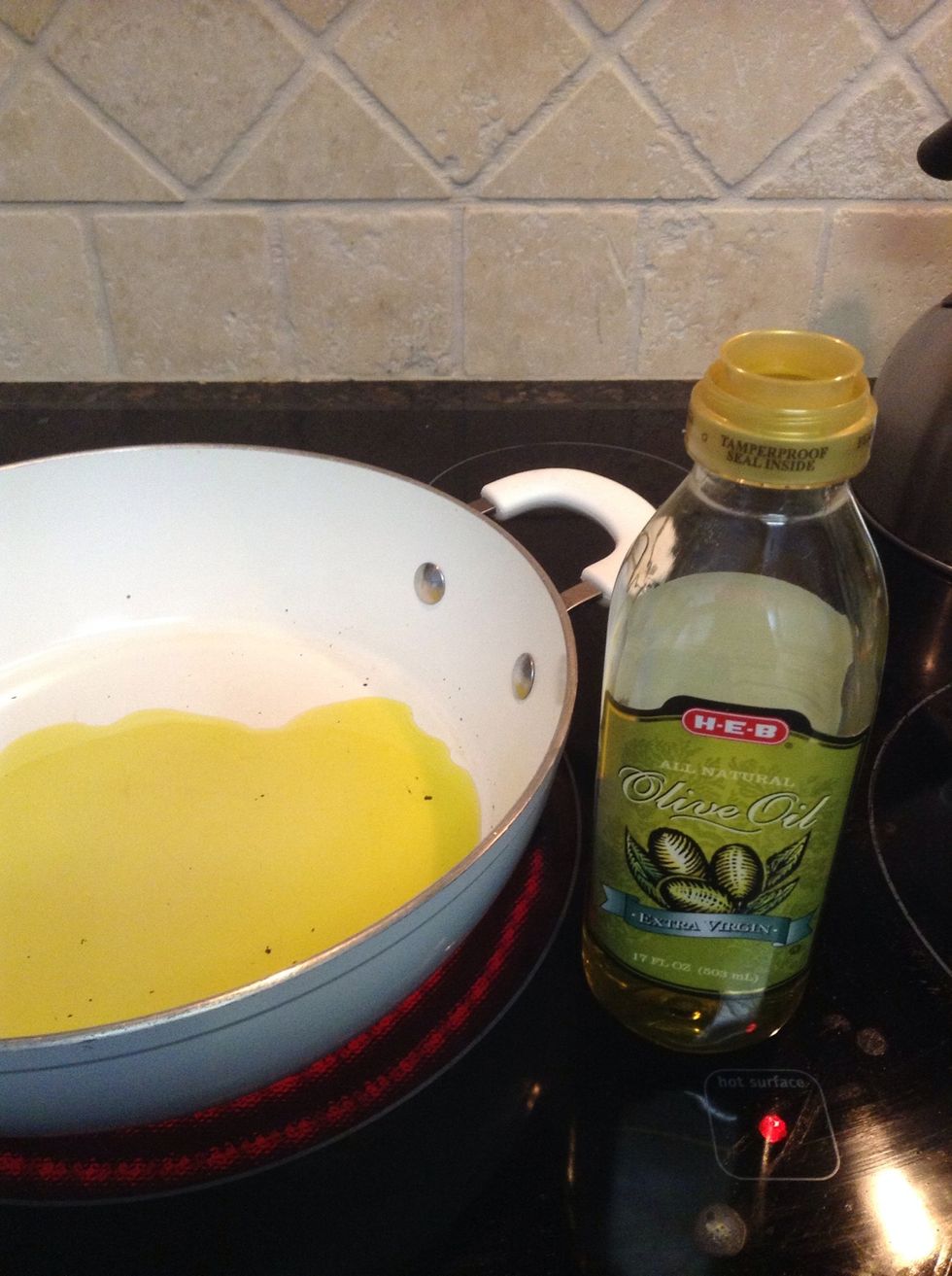 In the meantime let's get started on cream sauce. In large skillet add 2 Tbsp Extra Virgin Olive Oil.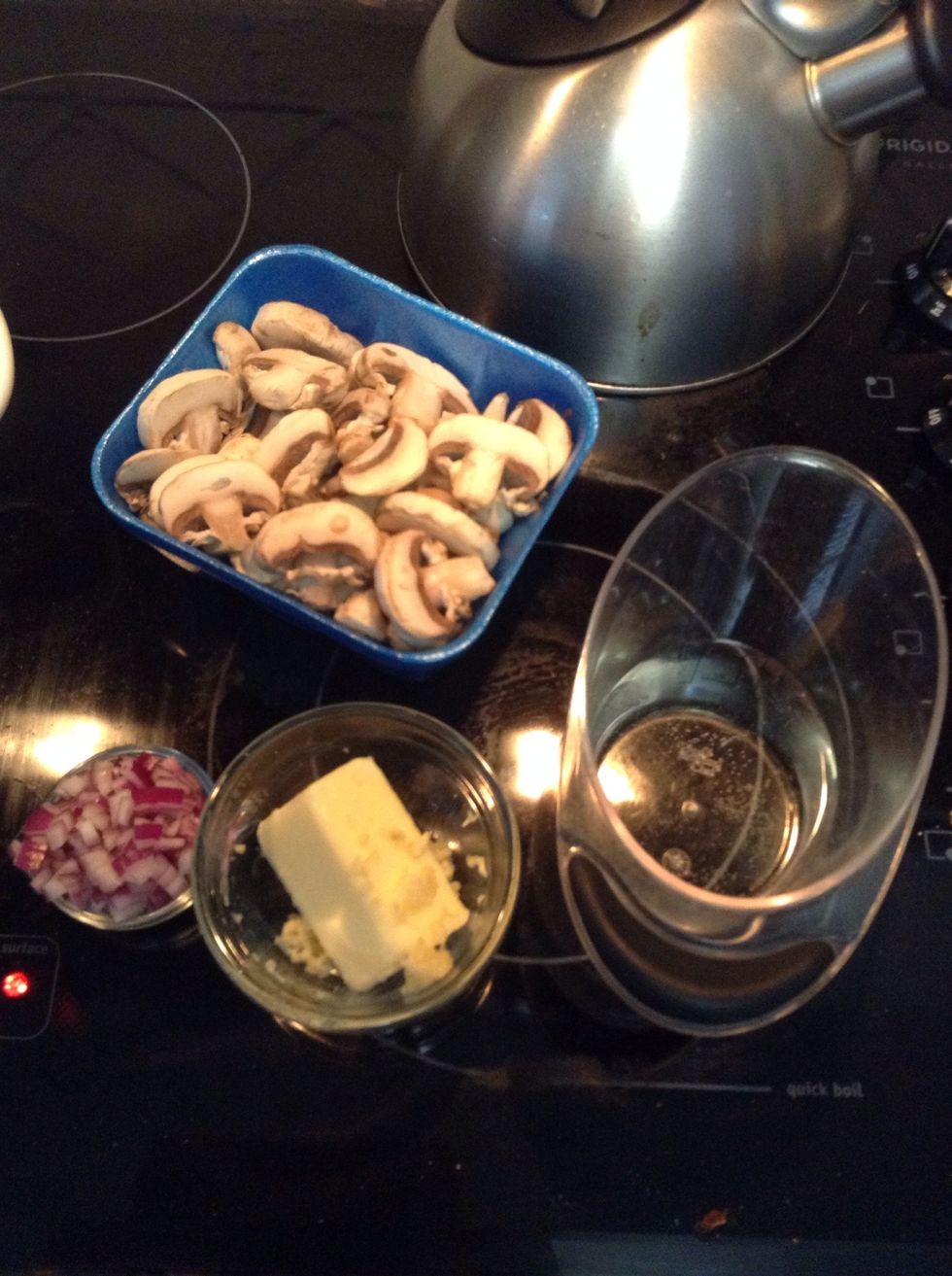 Let's get these ingredients going first in the skillet. 2 Tbsp red onion, 1/2 cup white wine, 1/2 stick butter, 3 cloves garlic minced, 8 oz sliced mushrooms.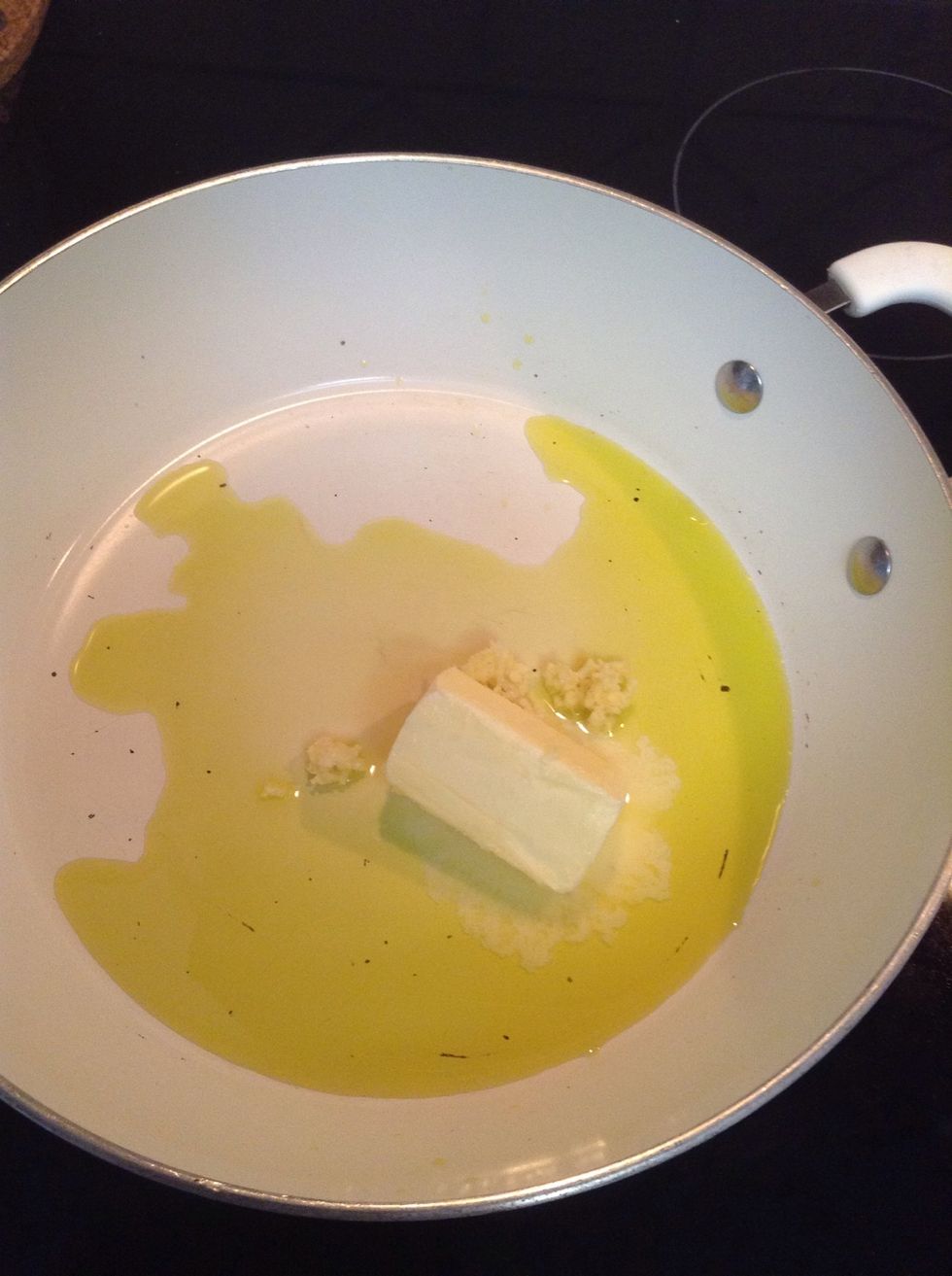 Add the butter & garlic to skillet with the Olive Oil over medium heat.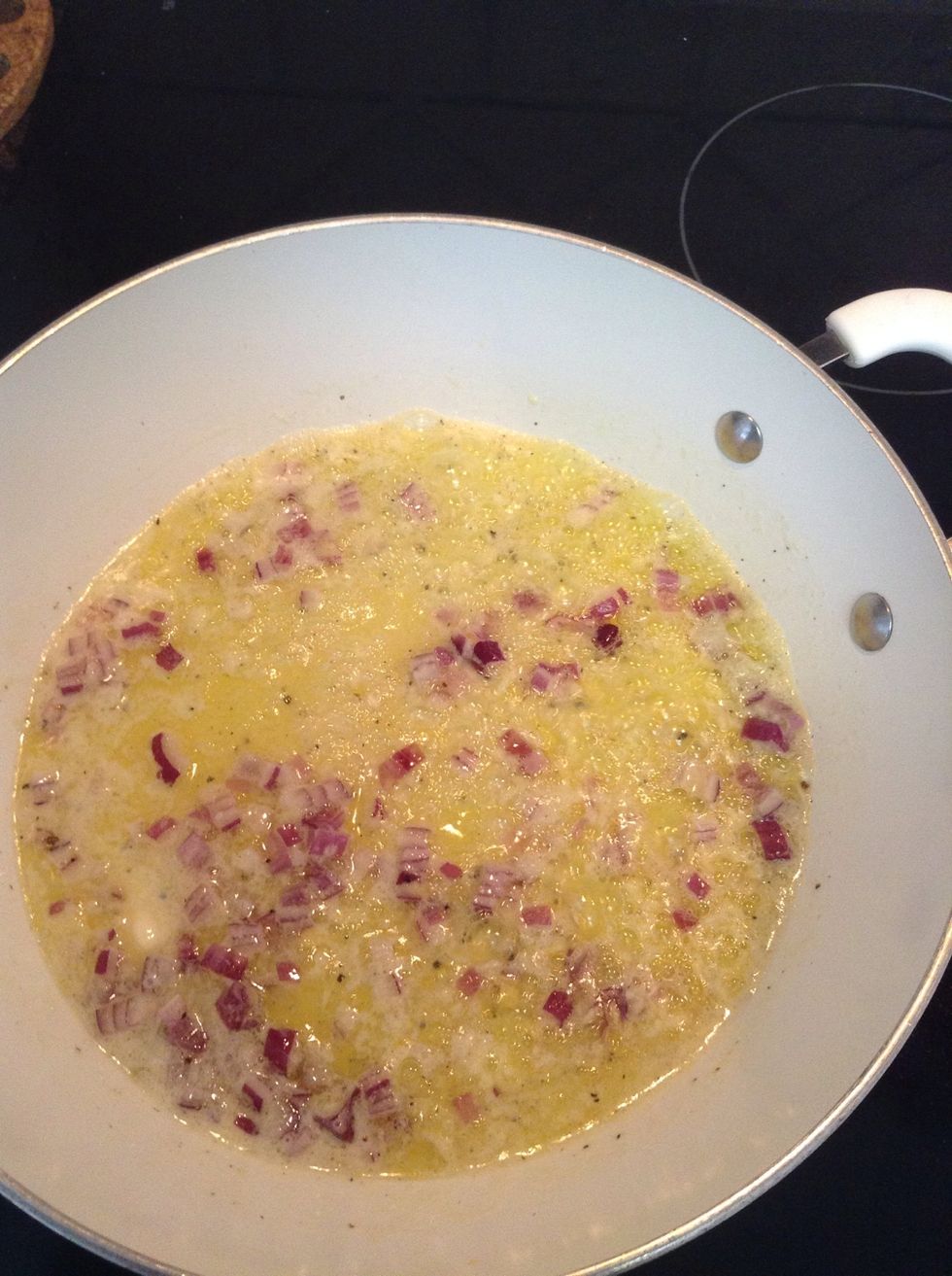 Once butter is melted and sizzling, add chopped onion. Sauté until tender; lowering heat to medium-low temp.
Toss in the sliced mushrooms.
Once the mushrooms have become tender, add in your white wine.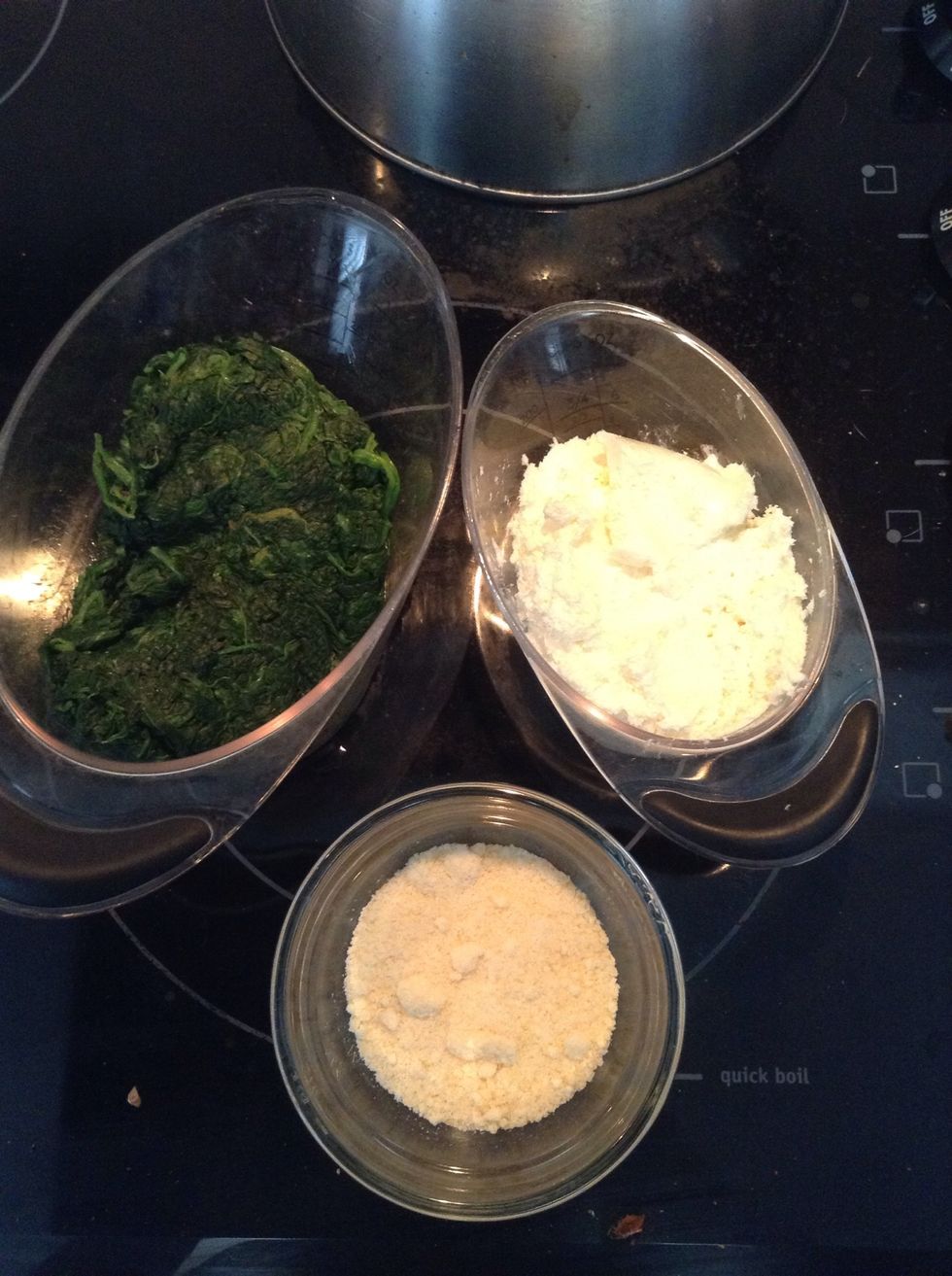 Get together your ingredients for the next part of the cream sauce. 10 oz Spinach, 1/4 cup Parmesan cheese, and 4 oz cream cheese.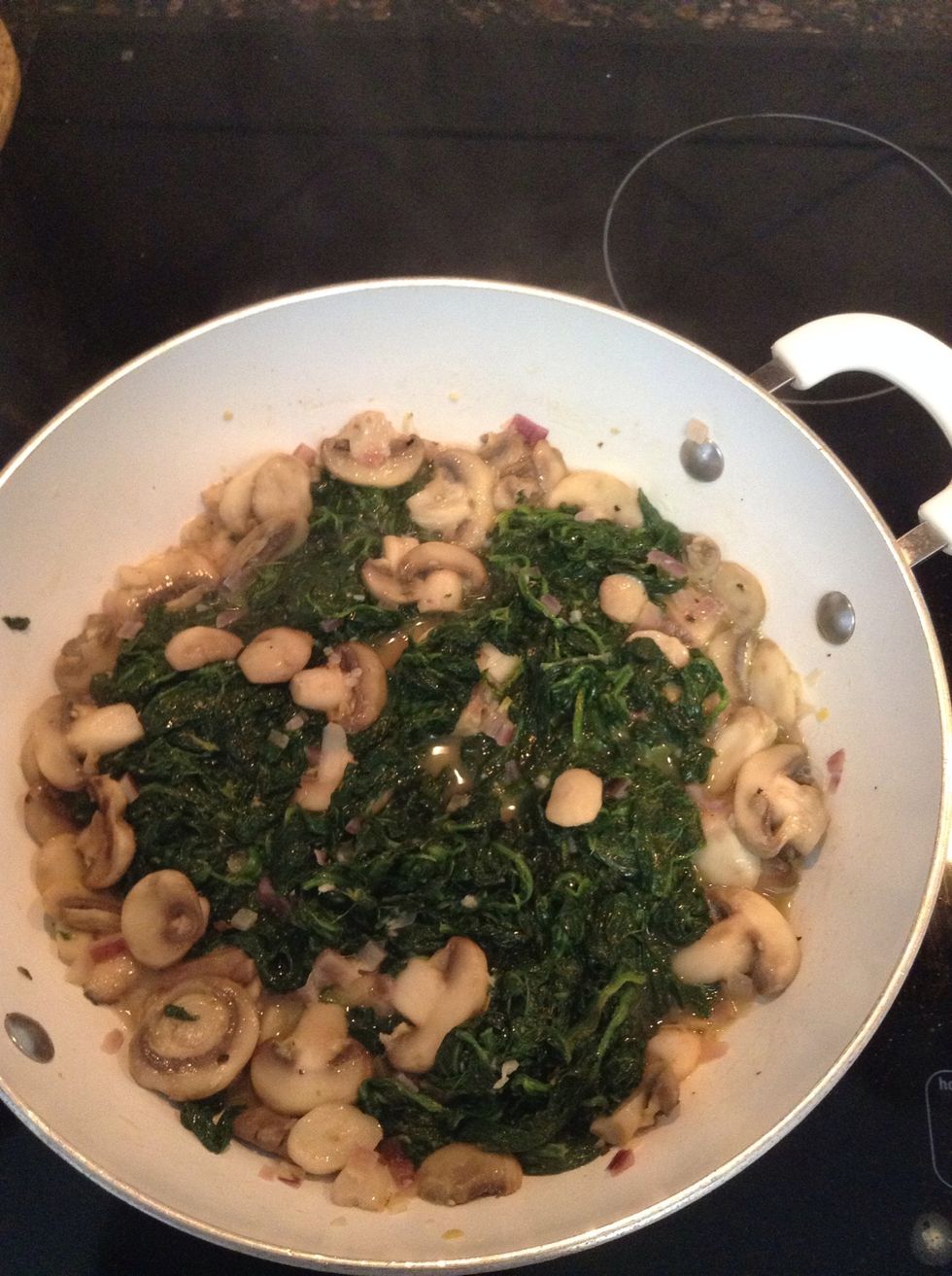 Add your spinach to the skillet, mixing it in with the other ingredients already cooking with use of spatula.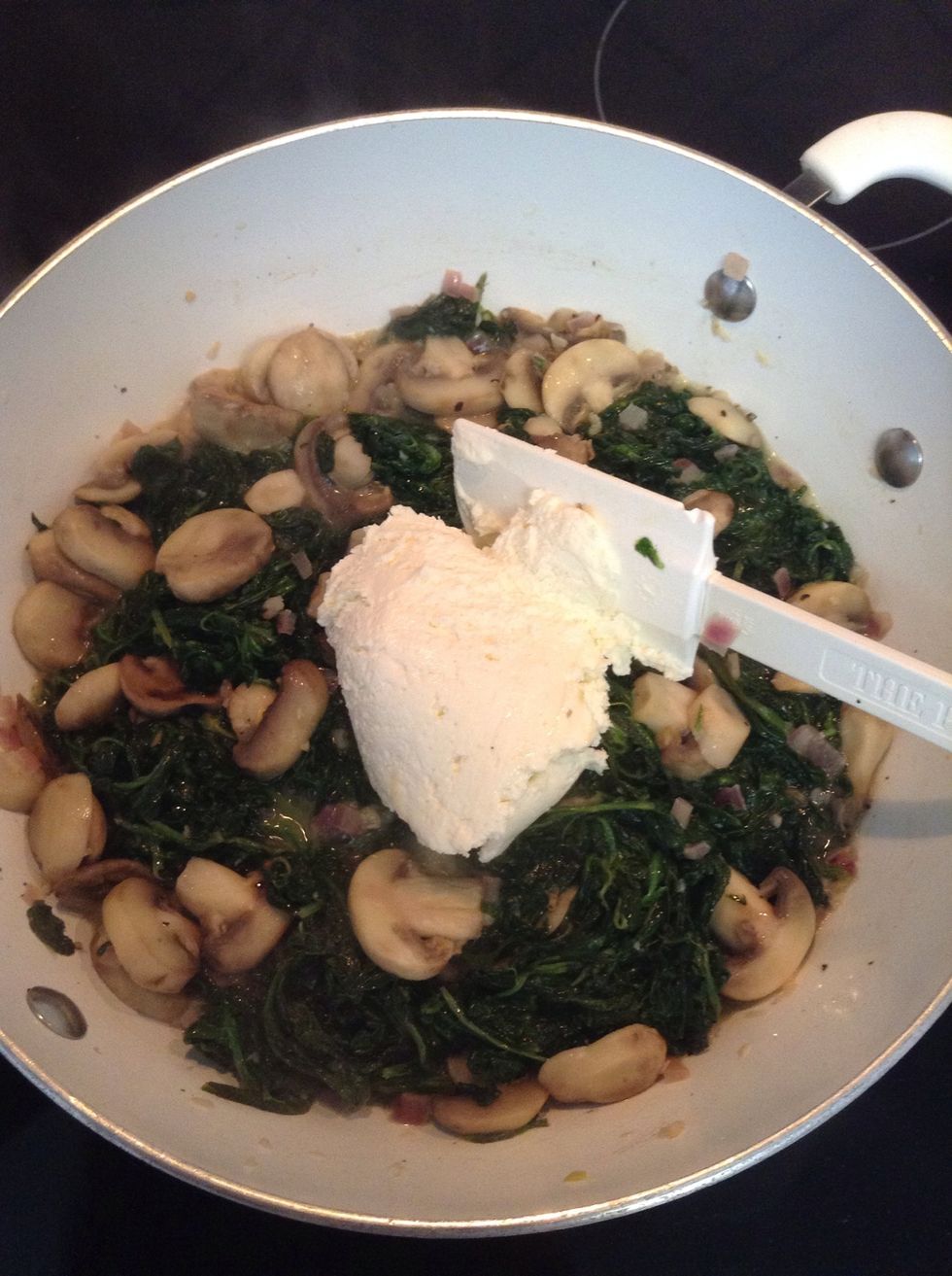 Add in the cream cheese. Continuously stirring as the cream cheese begins to melt.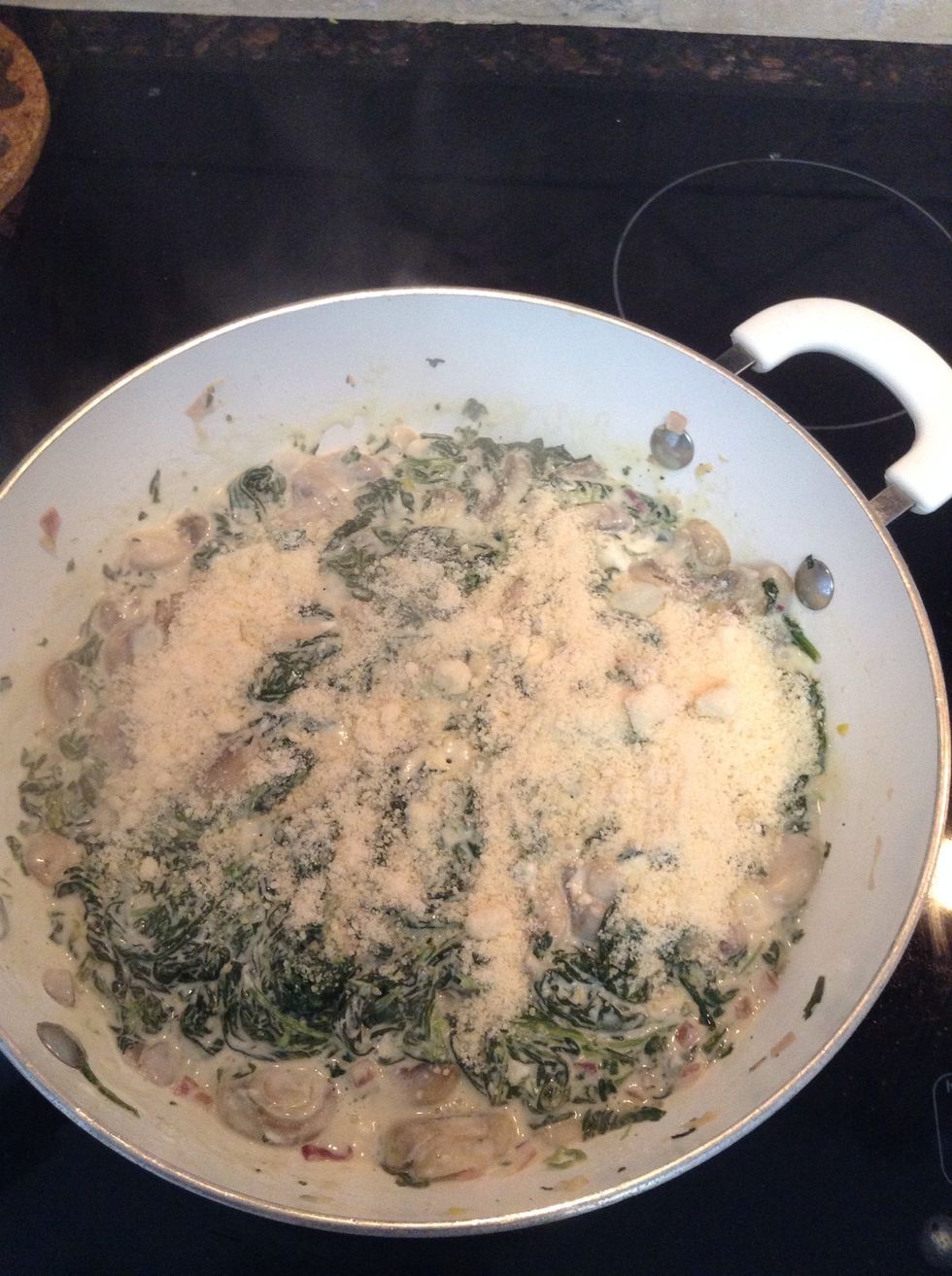 Sprinkle in the Parmesan Cheese. Continue stirring and mixing all ingredients together.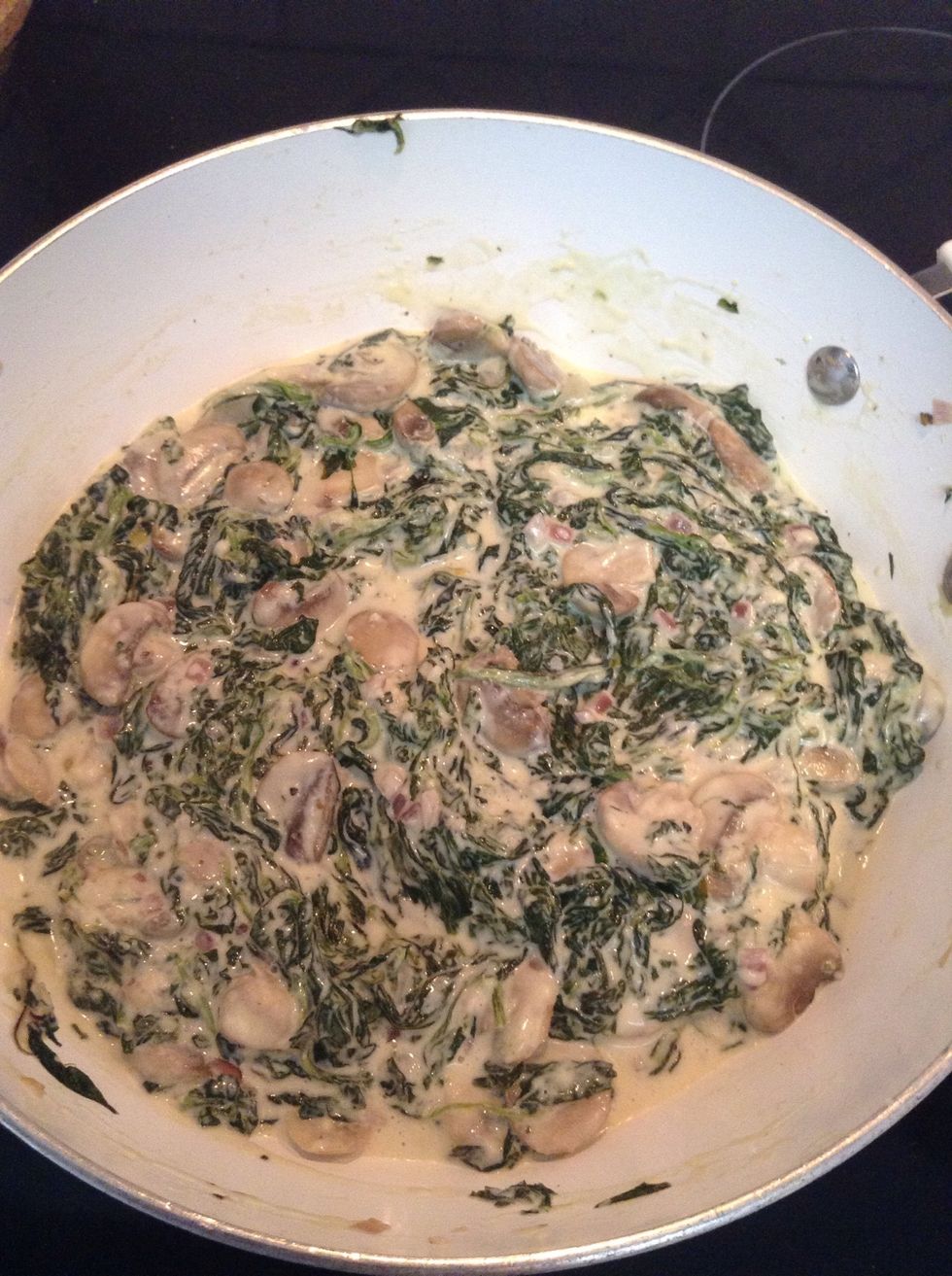 Spinach & Mushroom cream sauce, remove from heat & set a side.
Now with your chicken done baking, gather everything for assembly of "Smothered Chicken". Baked chicken breast, Spinach & Mushroom cream sauce, chopped bacon and Mozzarella cheese.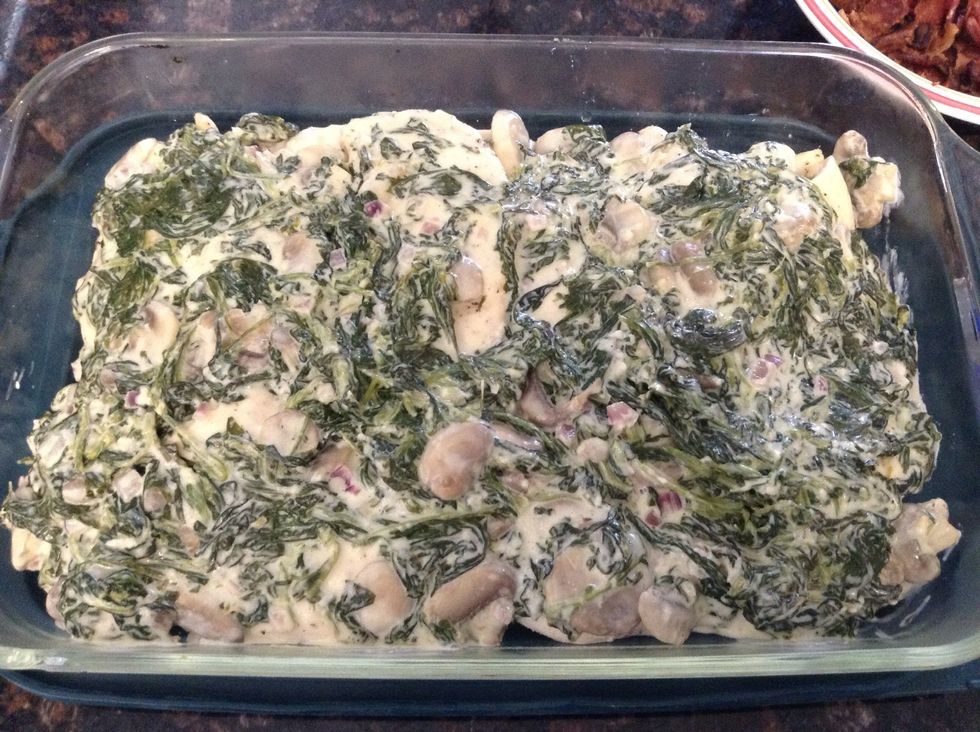 Place cooked chicken breast into a 9x13 baking pan, top with the Spinach & Mushroom cream sauce.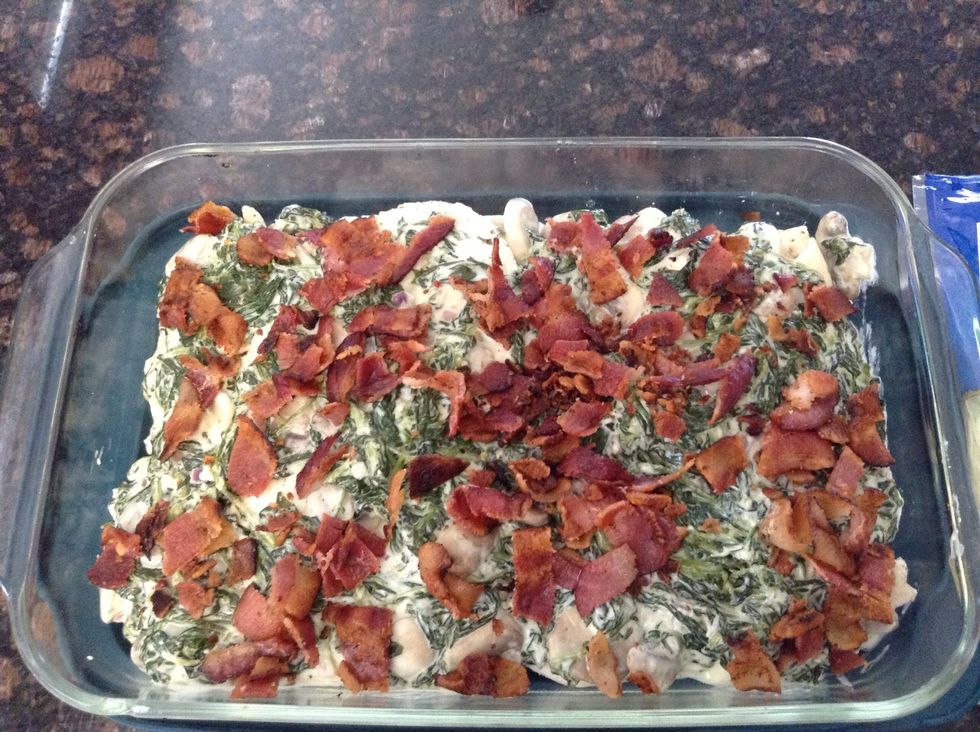 Sprinkle the cooked / chopped bacon evenly over the top.
Finally add the shredded Mozzarella cheese over the top.
Place the prepared dish into oven. Bake at 350 degrees for 20-30 minutes; until bubbling & lightly browning of cheese.
Yummy, dinner is served! Enjoy... We enjoy ours with a side of brown rice and veggie of choice.
4.0 Boneless Chicken breast
8.0oz Bacon, cooked / chopped
10.0oz Frozen spinach (or 8 oz bag fresh)
8.0oz Sliced mushrooms
3.0 Garlic cloves, minced
2.0Tbsp Red onion, chopped
8.0oz Motzarella Cheese
1/4c Grated Parmesan cheese
1/2 stick unsalted butter
4.0oz Cream Cheese, soften
1/4c White Wine (any brand)