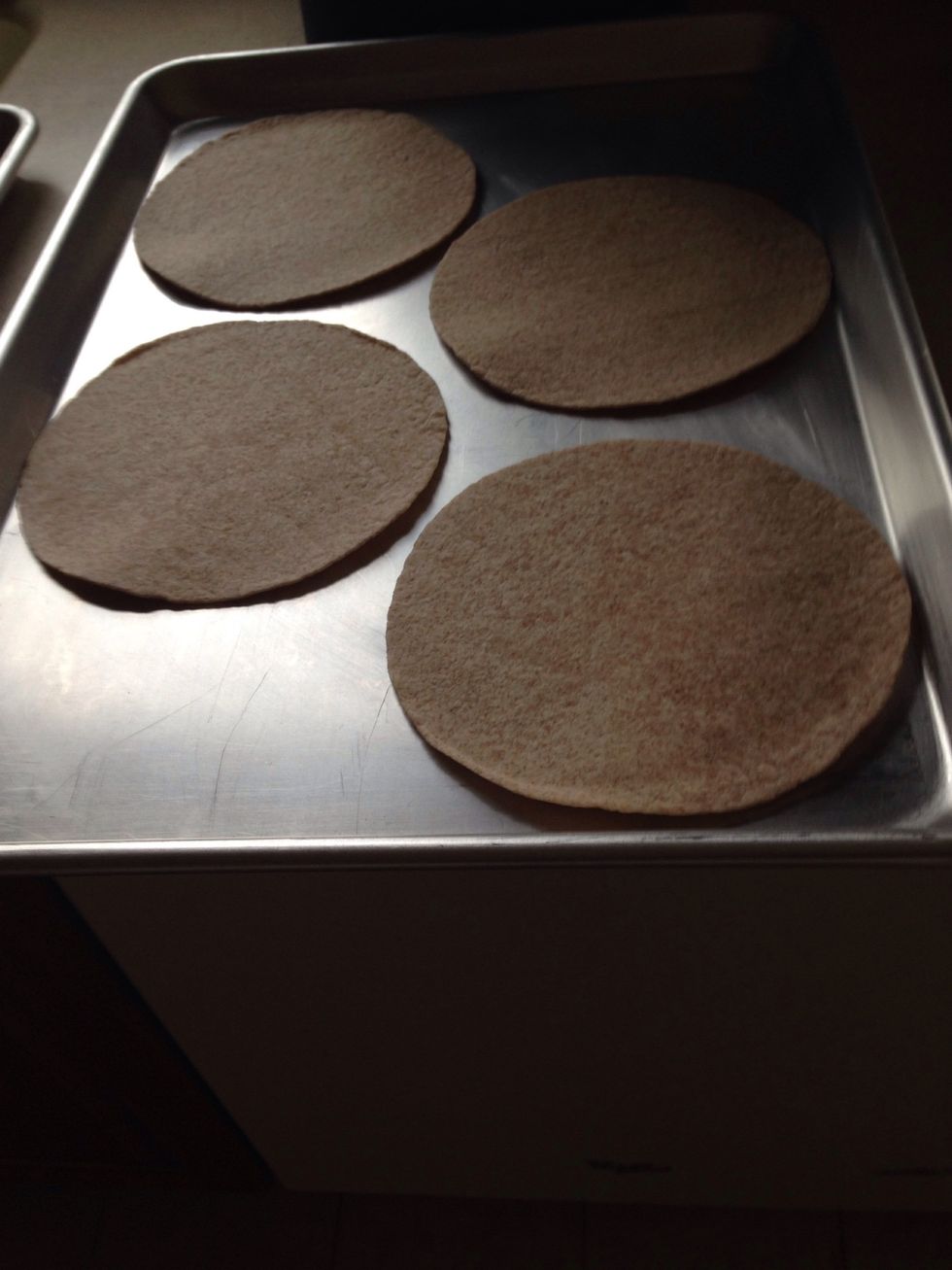 On a sheet tray lay the tortillas down. I am baking these, they are so easy this way, no oil needed and it only takes 15 minutes in the oven.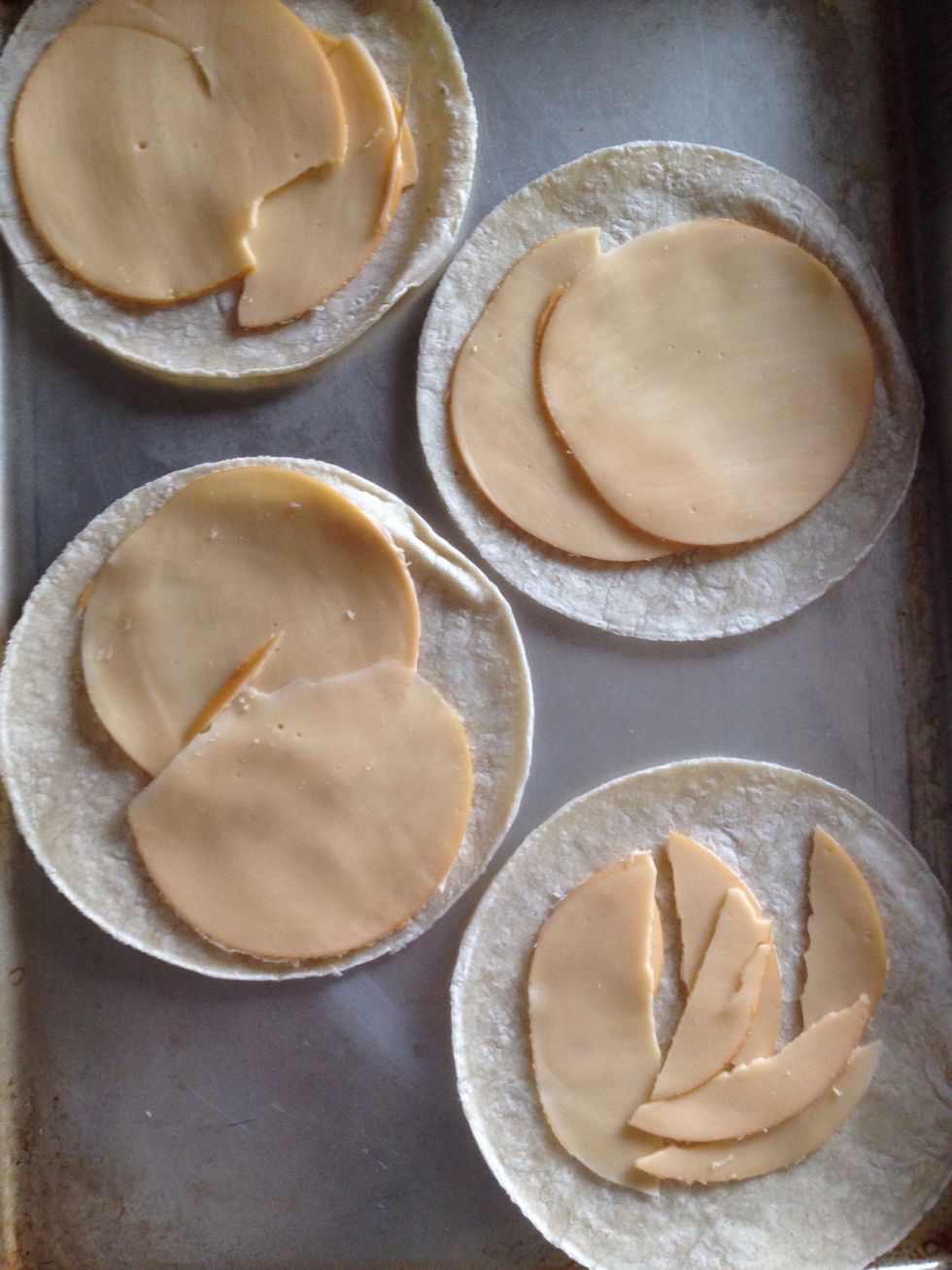 Place the smoked Gouda on the tortillas, I bought sliced cheese so I didn't even need to grate it myself.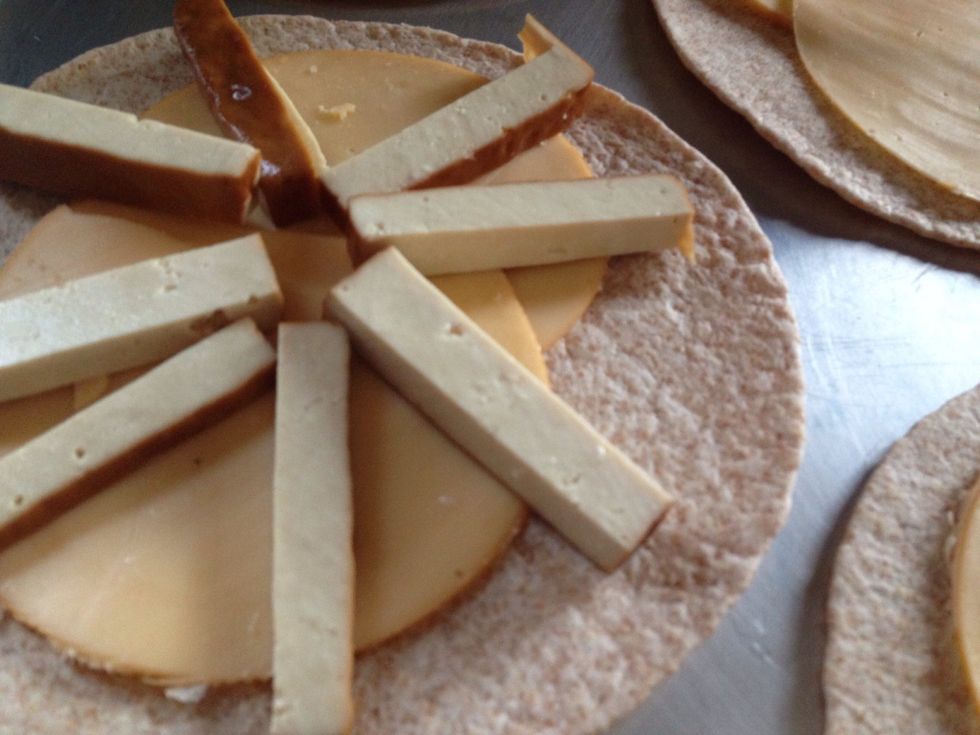 Top with sliced smoked tofu. This is one of my favorite ingredients! It can be cooked or eaten as is.
Unfortunately stores like whole foods have not picked up on the tofu trend and only offer a small variety of firm and silken tofus. A trip the the Asian grocery store is necessary.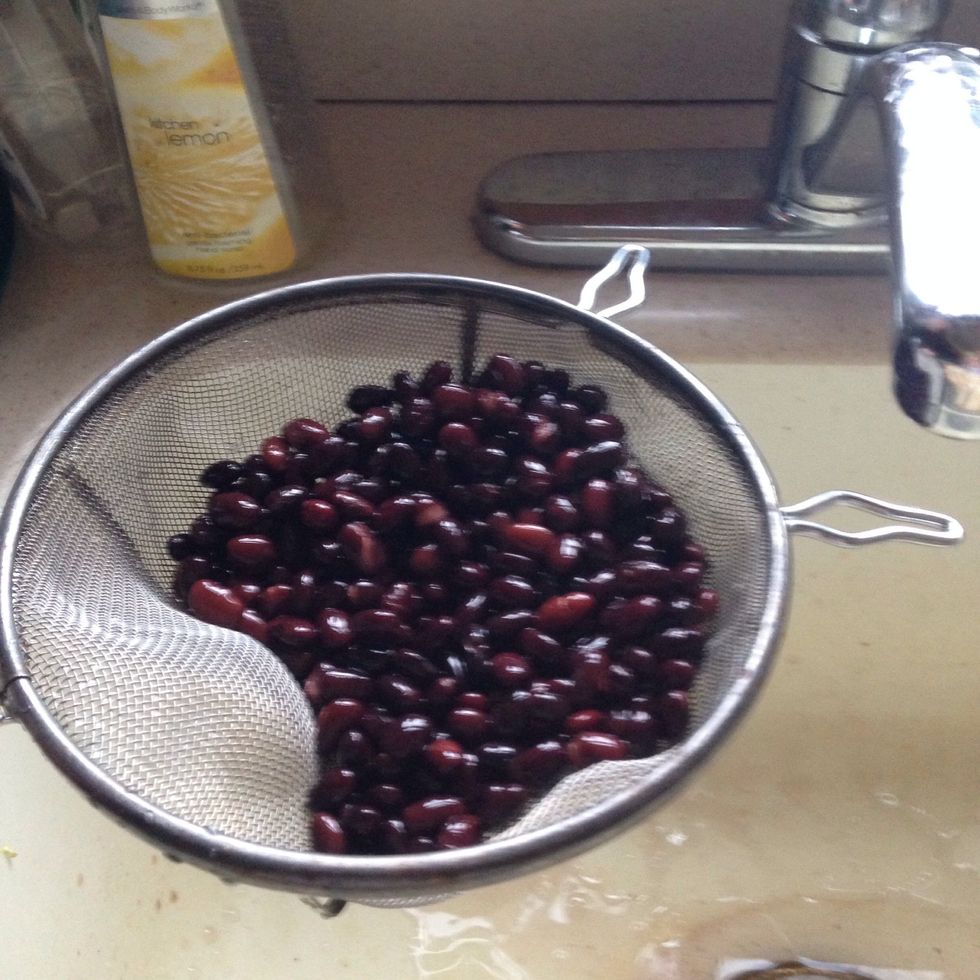 Rinse the black beans and dry off. I used canned beams to make my life easier but of you decide to use dried I will be envious!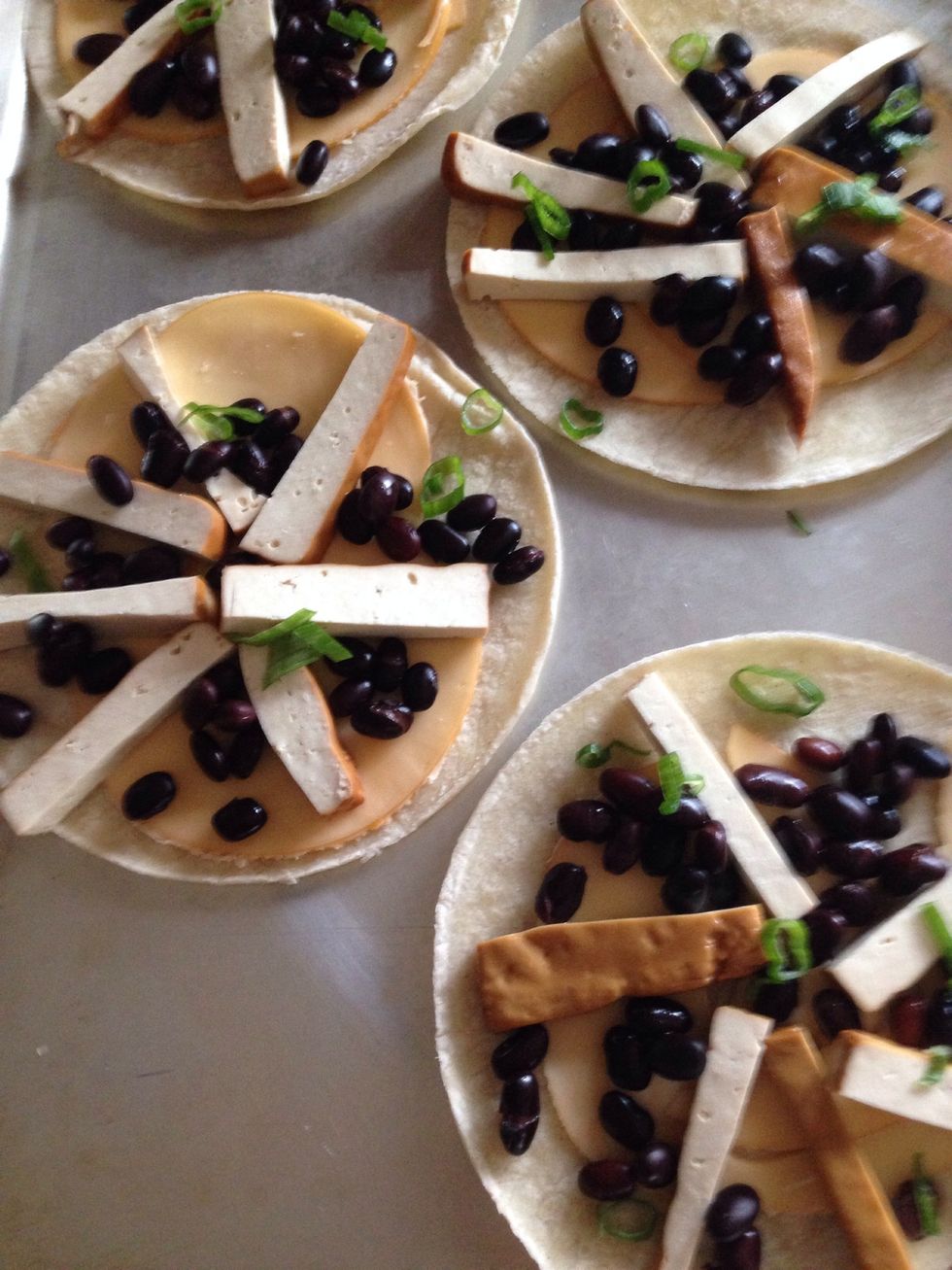 Sprinkle with chopped scallion.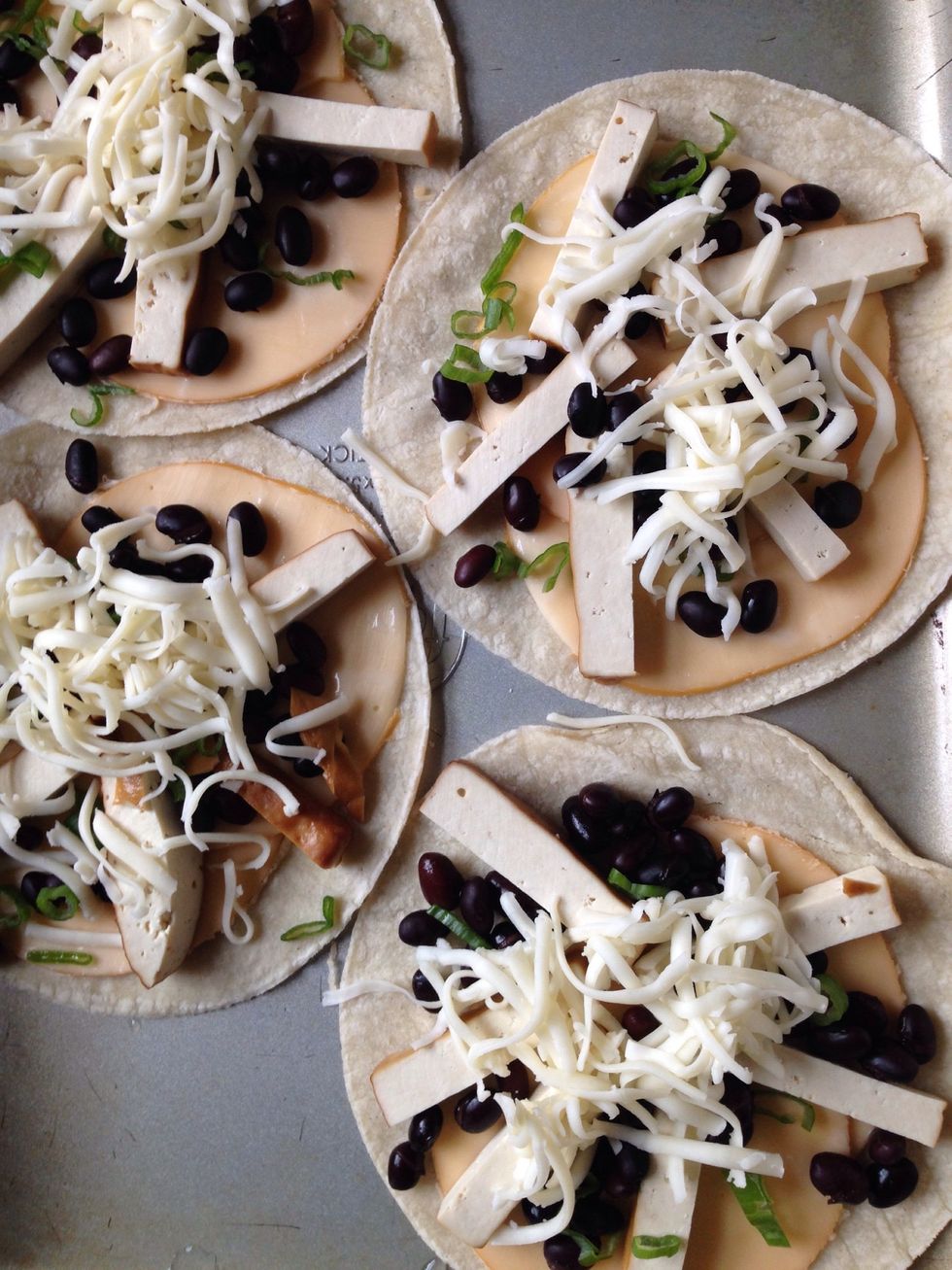 Some jack cheese. Yum! Now they are ready for the oven. Top each quesadilla with a tortilla and bake for 8 minutes on each side at 375 degrees and serve! I served them with a chipotle dip and sangria
8.0 Corn tortillas
0.0lb Smoked Gouda
0.0lb Monterey Jack cheese
0.0lb Smoked tofu
4.0oz Black beans
4.0 Scallions
Karen Hoefener
I am a lover of food, fancy cocktails, and traveling! I prefer watching commercials to some tv shows and do not like all-you-can-eat buffets.