Cook Smoked Salmon and Courgette Risotto
28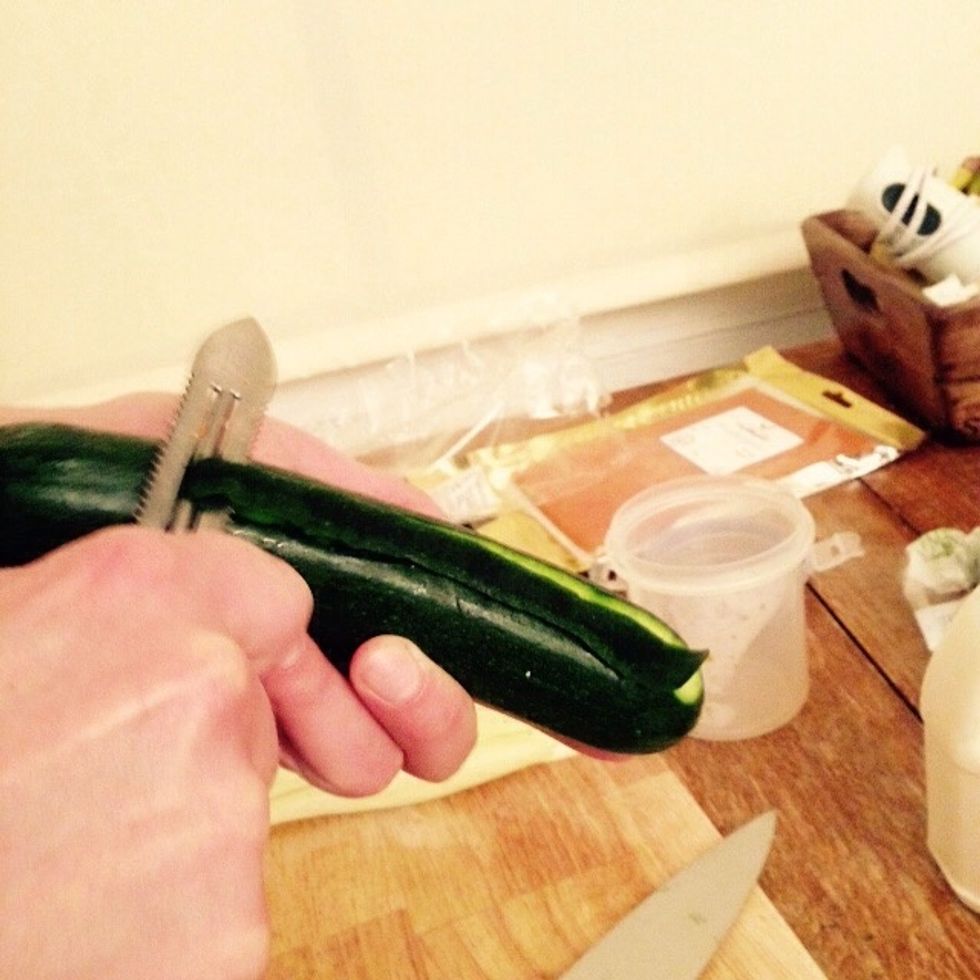 Using a peeler cut 3-4 lengthwise strips off the skin of one courgette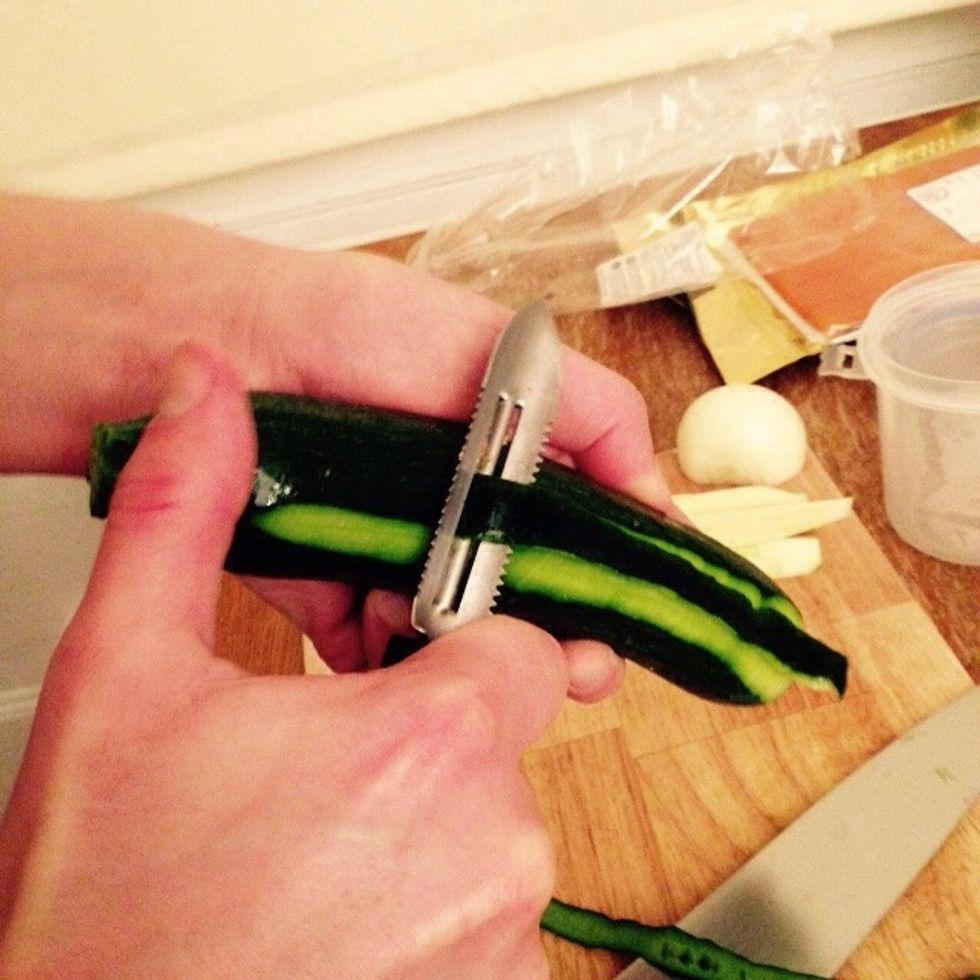 Set them aside, we will use them to garnish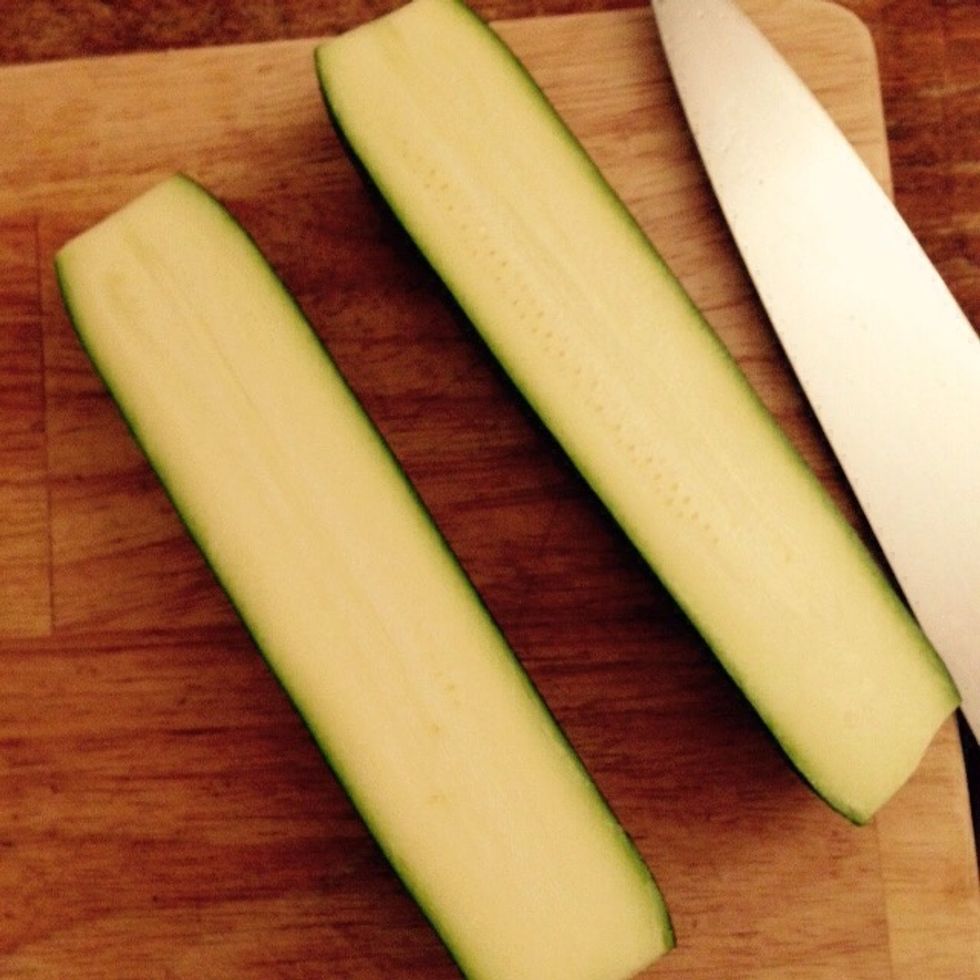 Cut the courgettes in halves lengthwise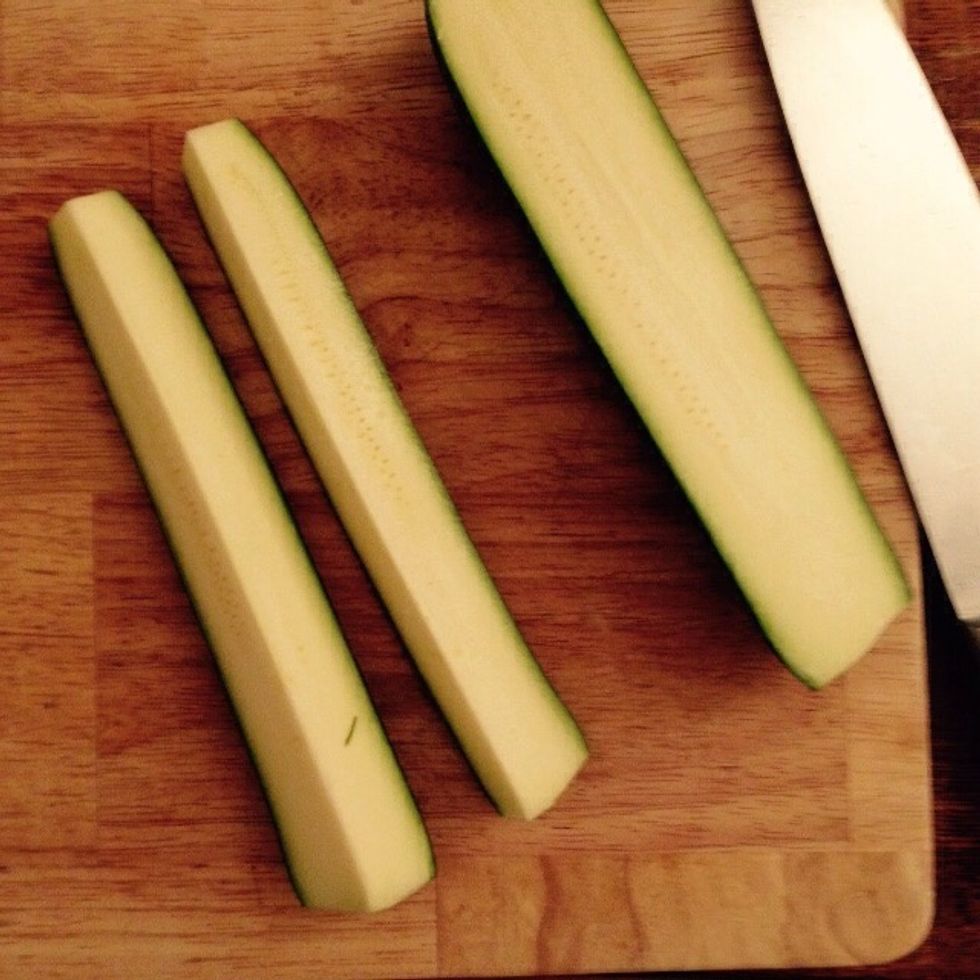 And again, to have fourths lengthwise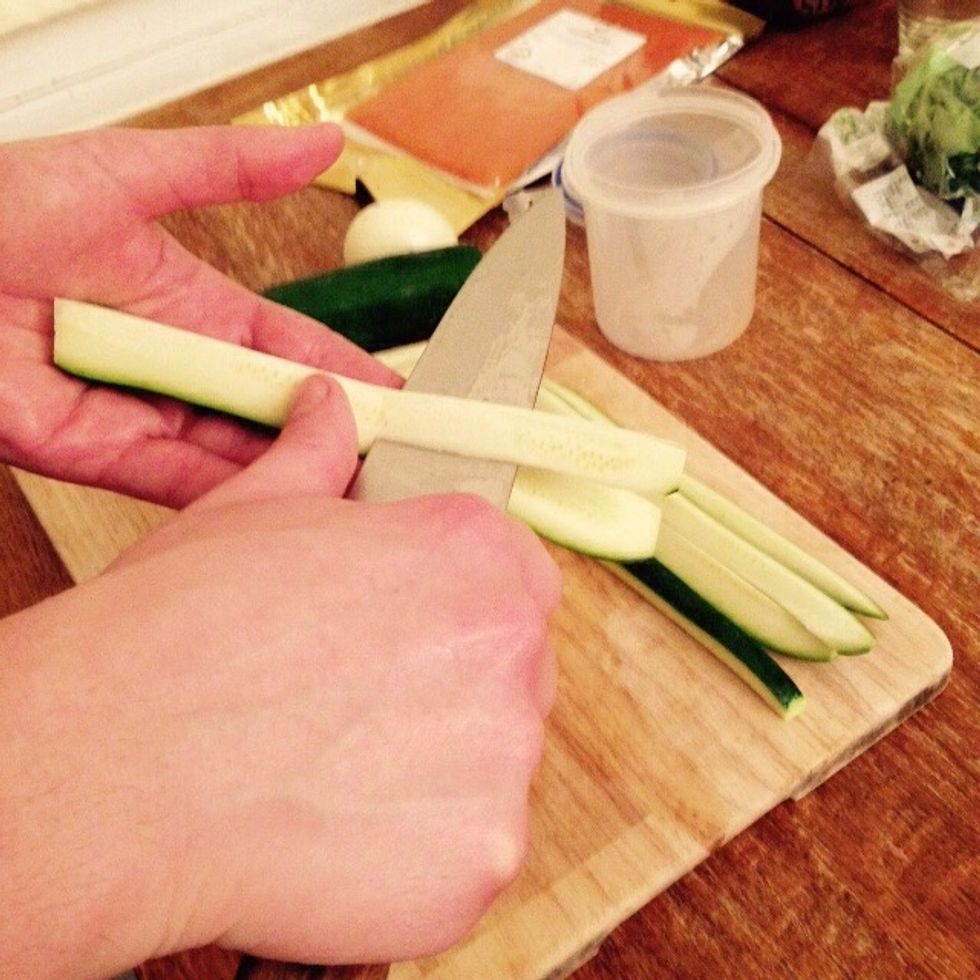 Using the knife remove the central white part and set aside, we will use it later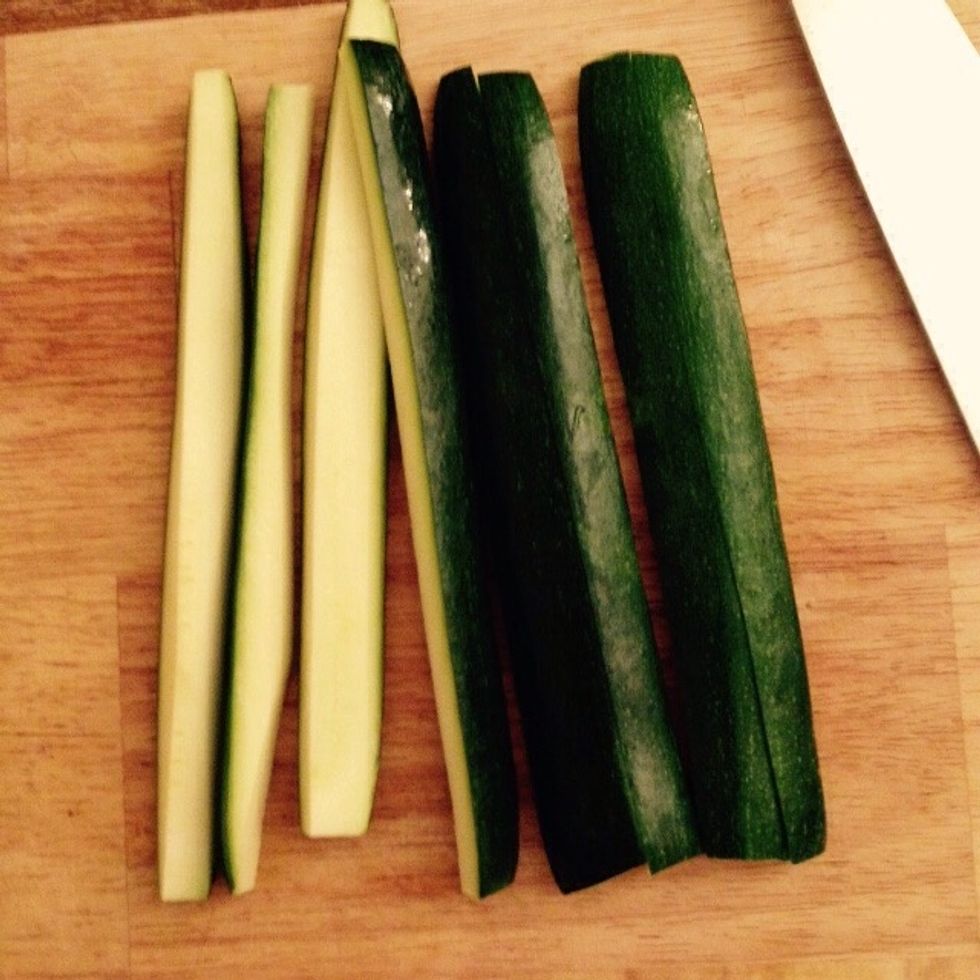 Cut each quarter in half again. You should have now 8 piecer per courgettes, lengthwise, without the central soft part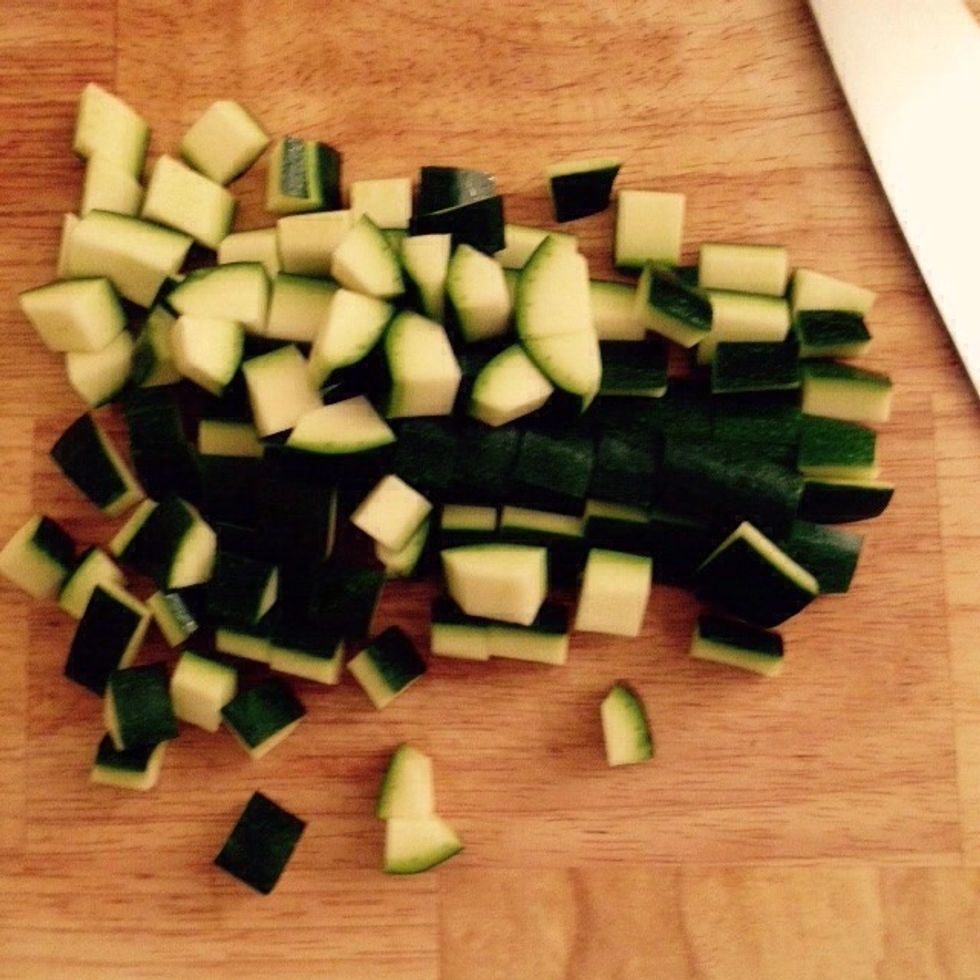 Dice it up to even cubes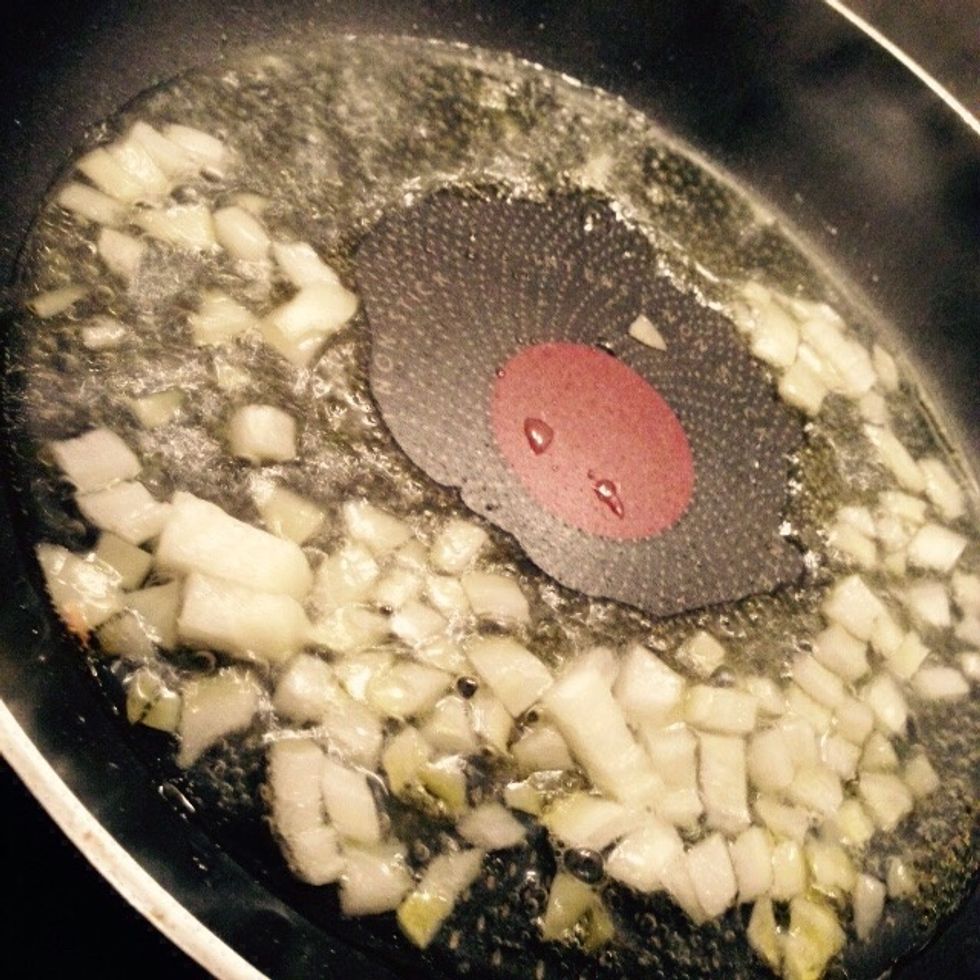 Chop half of the onion and add it to a pan with some olive oil and a splash of water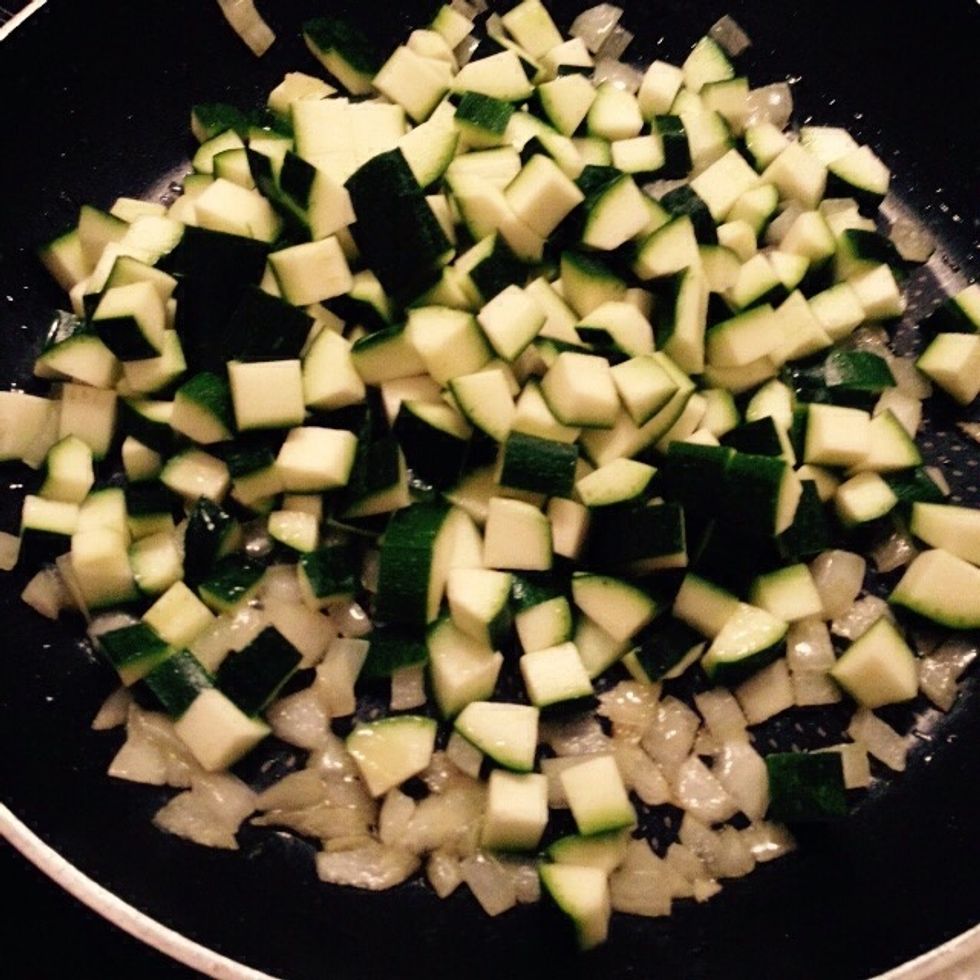 When the onion becomes translucent add the diced courgette in, lower the heat and roast evenly and gently, adding water if too dry but not too much to don't spoil then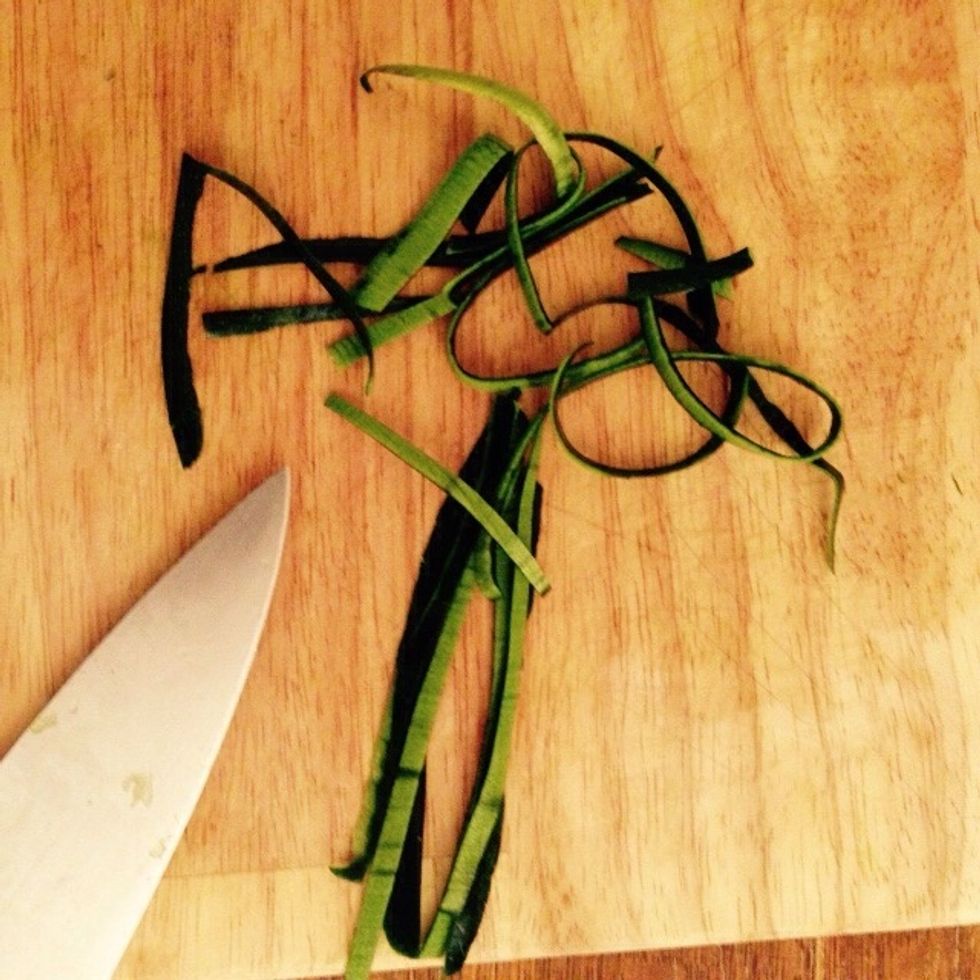 Now take the skin and cut it in 5mm wide strips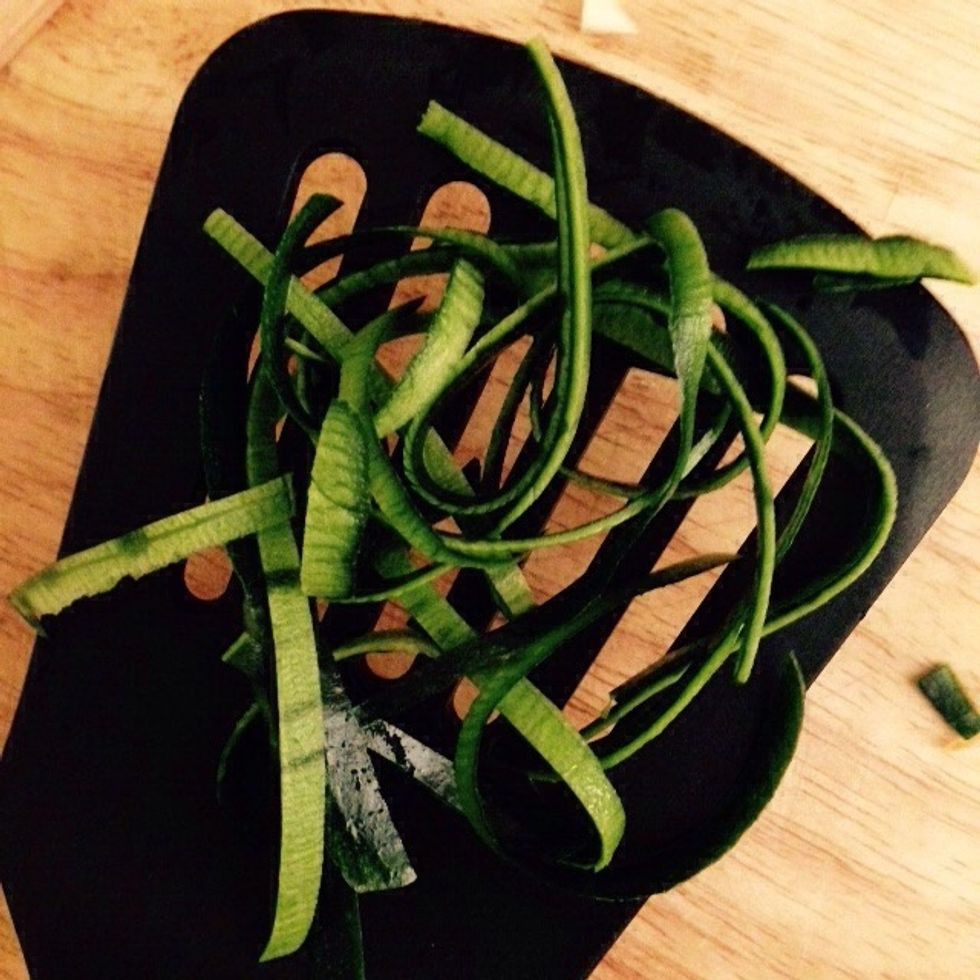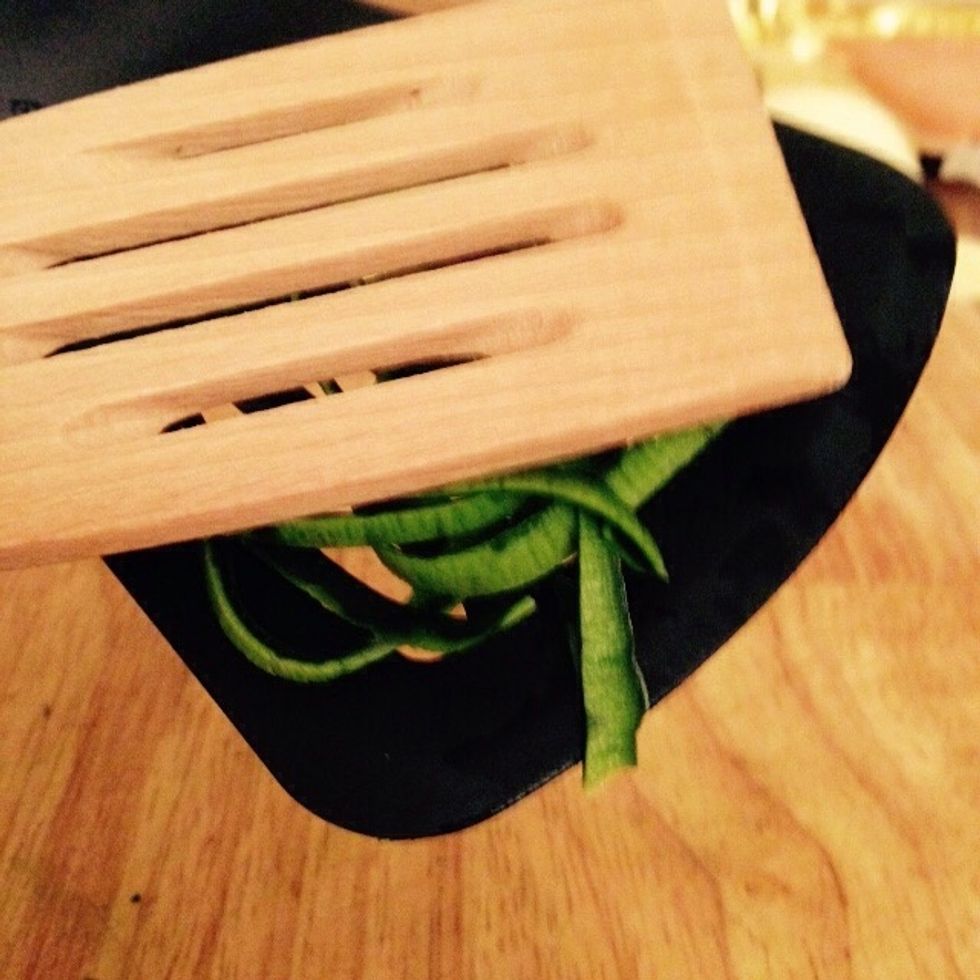 Using two spatula clamp it and cook for about a minute in the boiling stock (that you have aside and will need later). If you want to make it yourself check how to among my other guides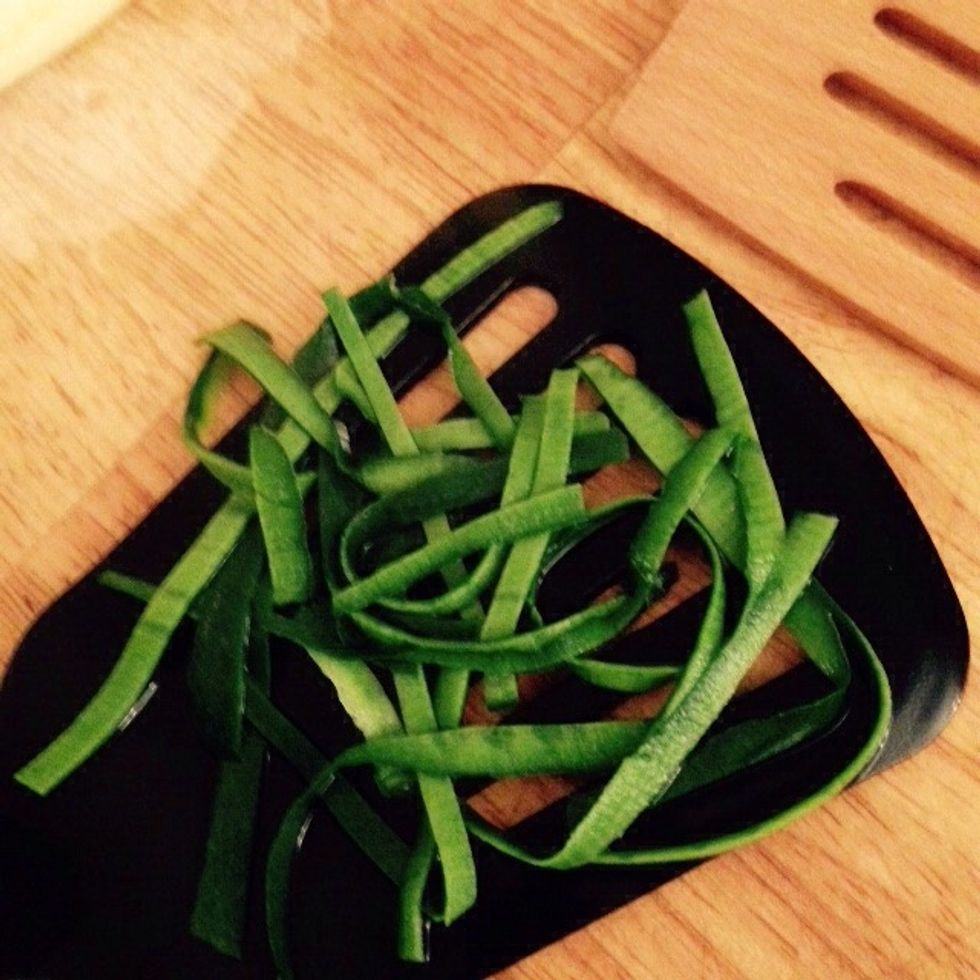 Set aside and let drain and cool down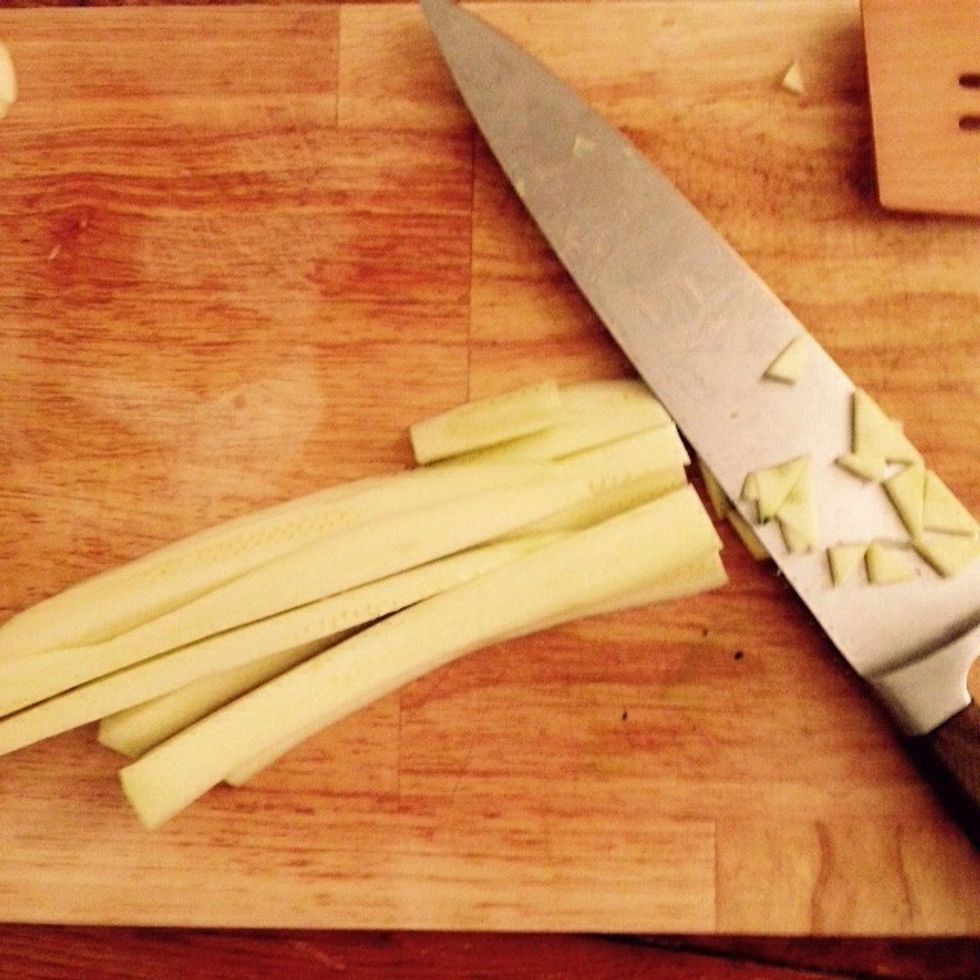 Now take back the soft white parts you removed earlier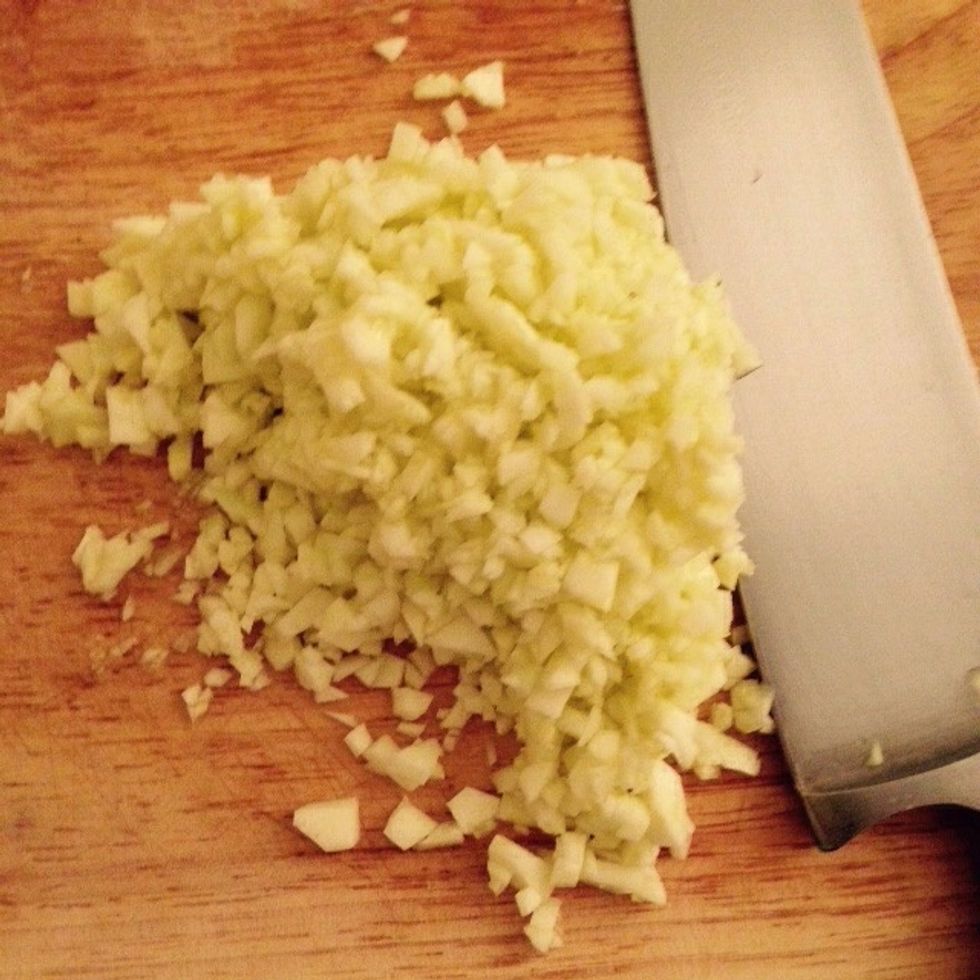 And dice them up as finely as you can, or until bored ;)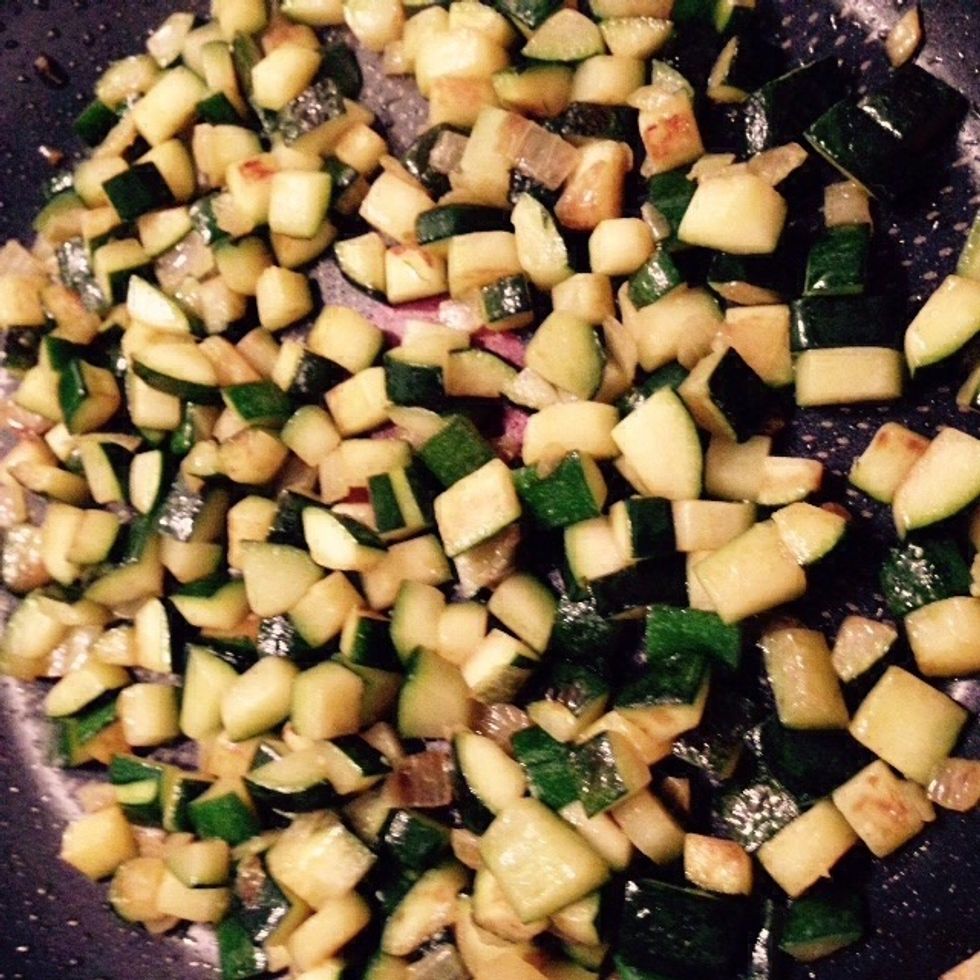 These are your nicely roasted courgettes. Make sure to not overcook them at this point. Set aside.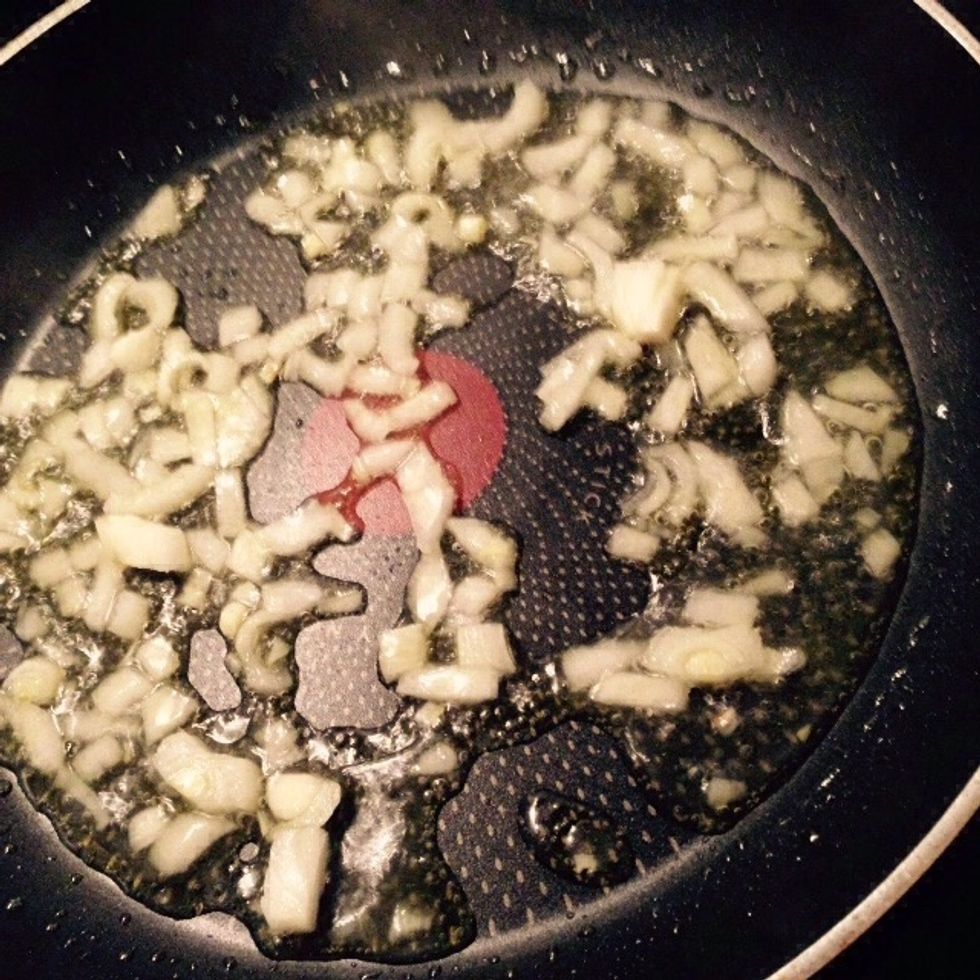 Chop up the other half of the onion and add it to a pan with some olive oil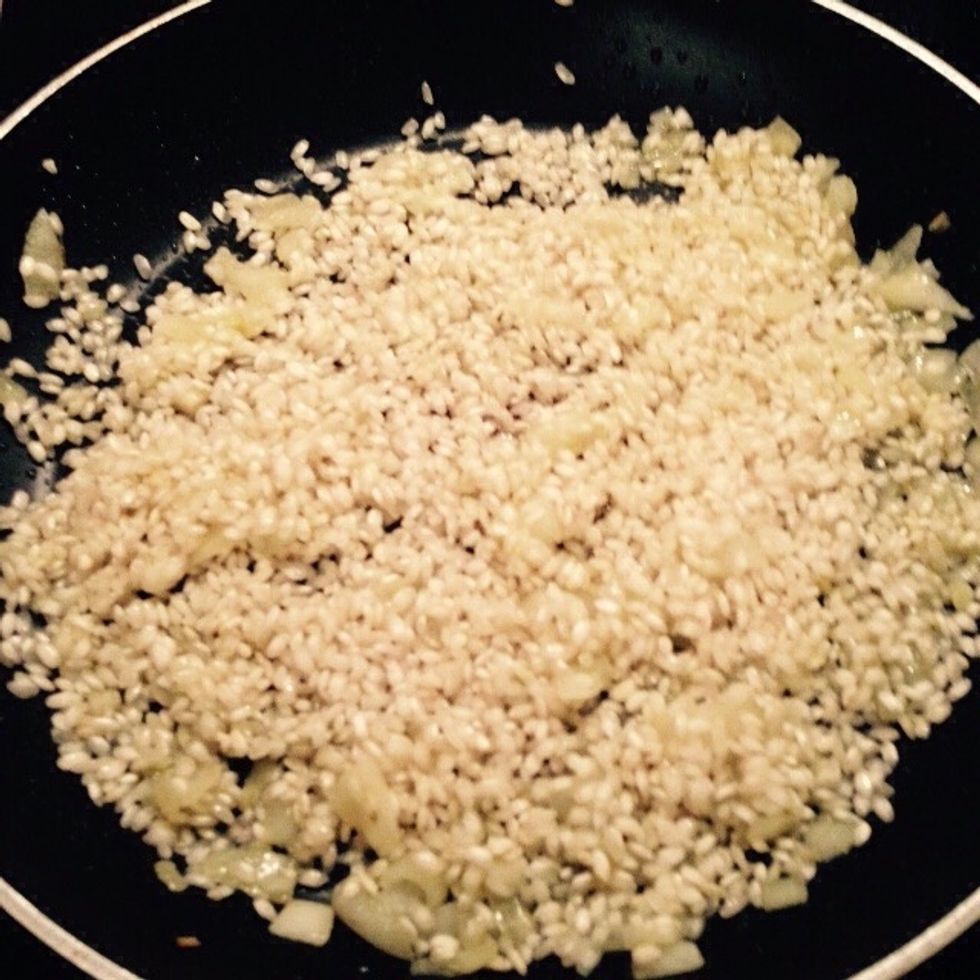 When the onion becomes translucent add the raw rice to toast it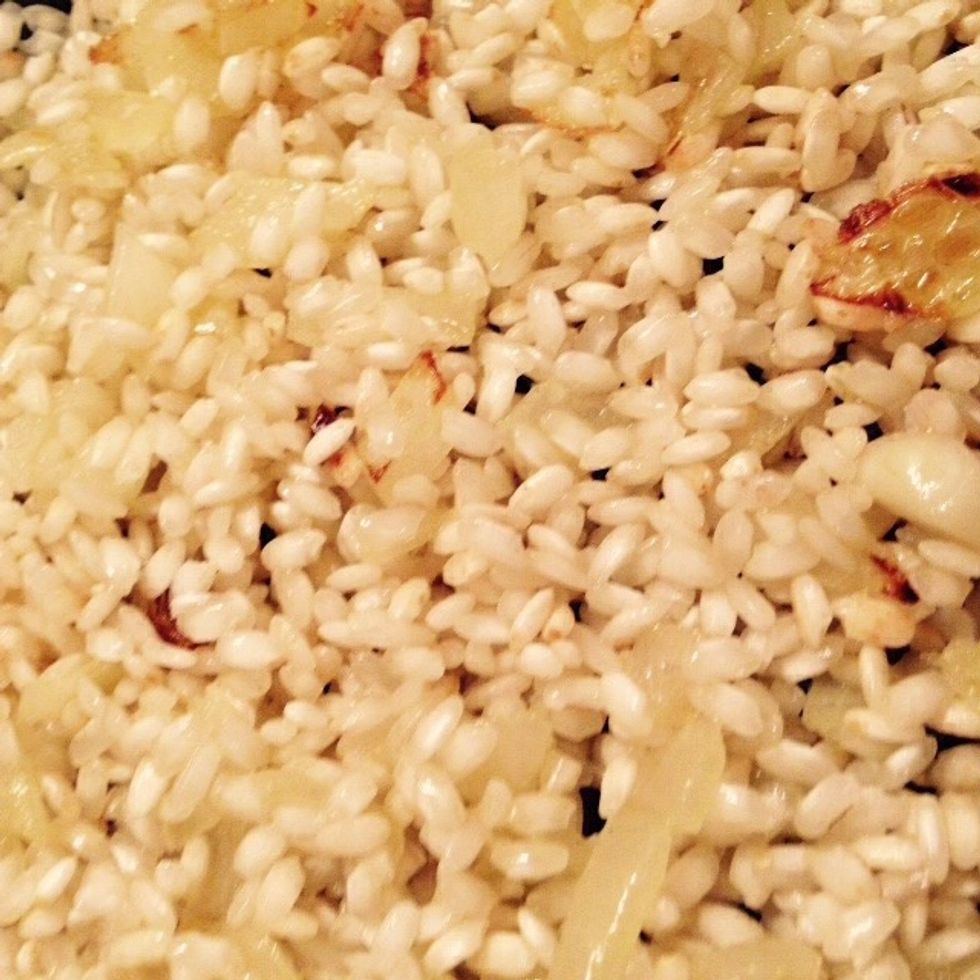 Nicely toasted but not burnt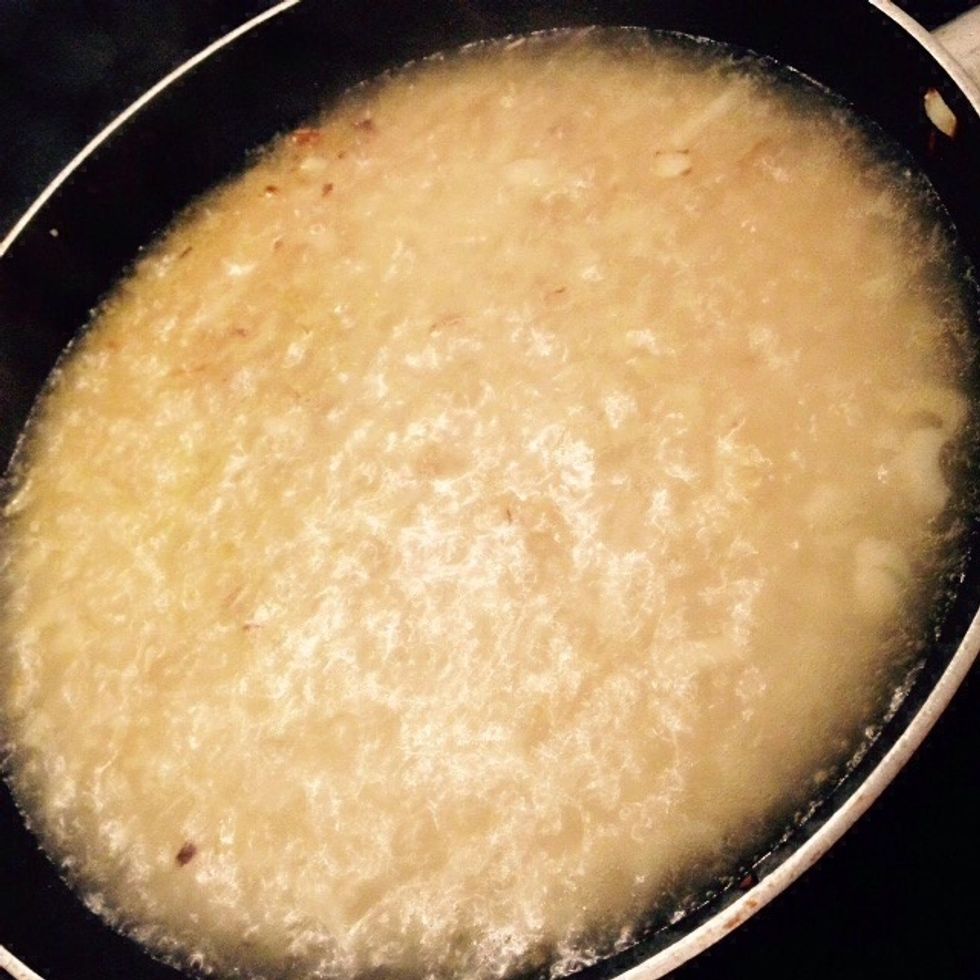 Add about 2/3 of the stock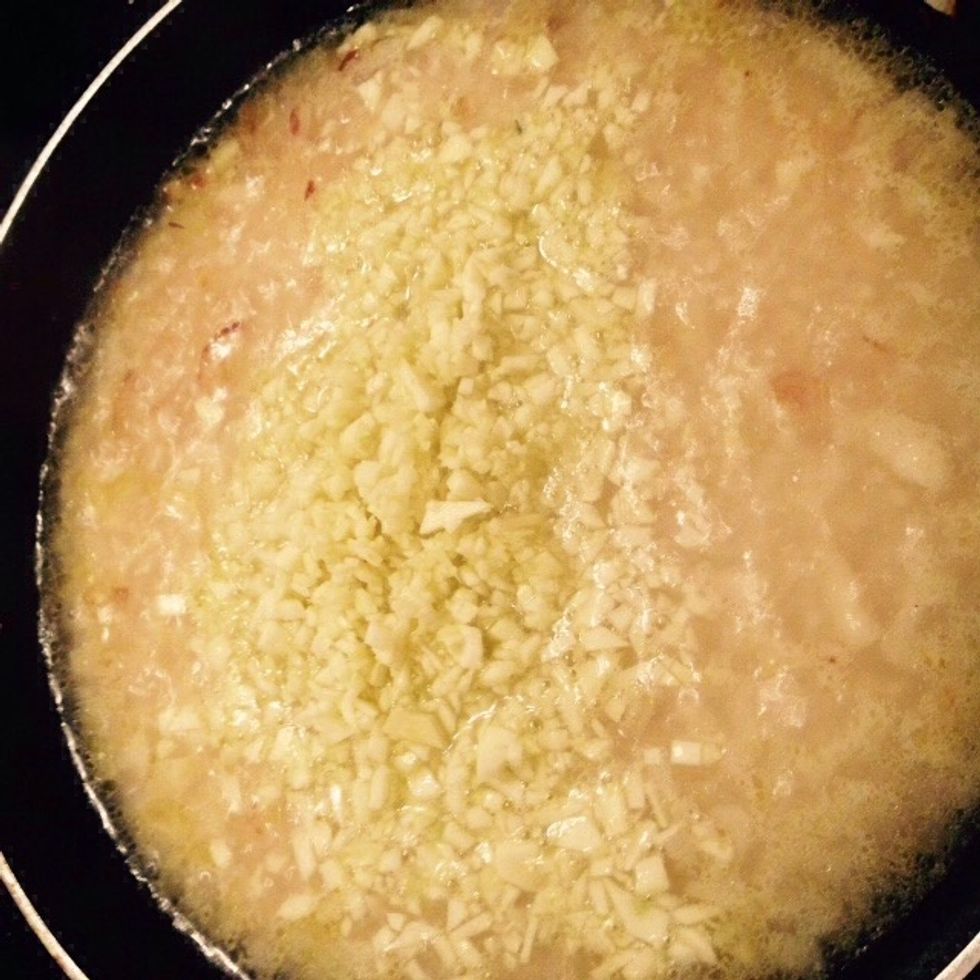 When it starts boiling again add the chopped white parts of courgettes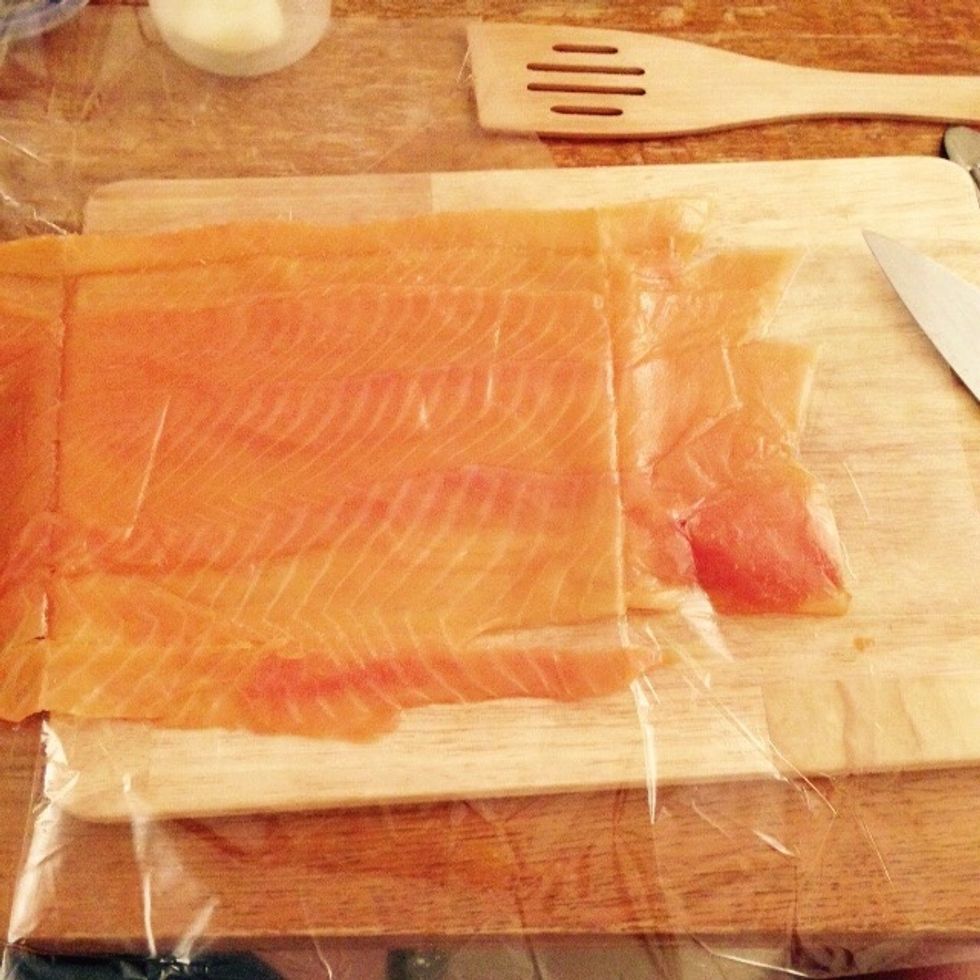 In the meantime take your smoked salmon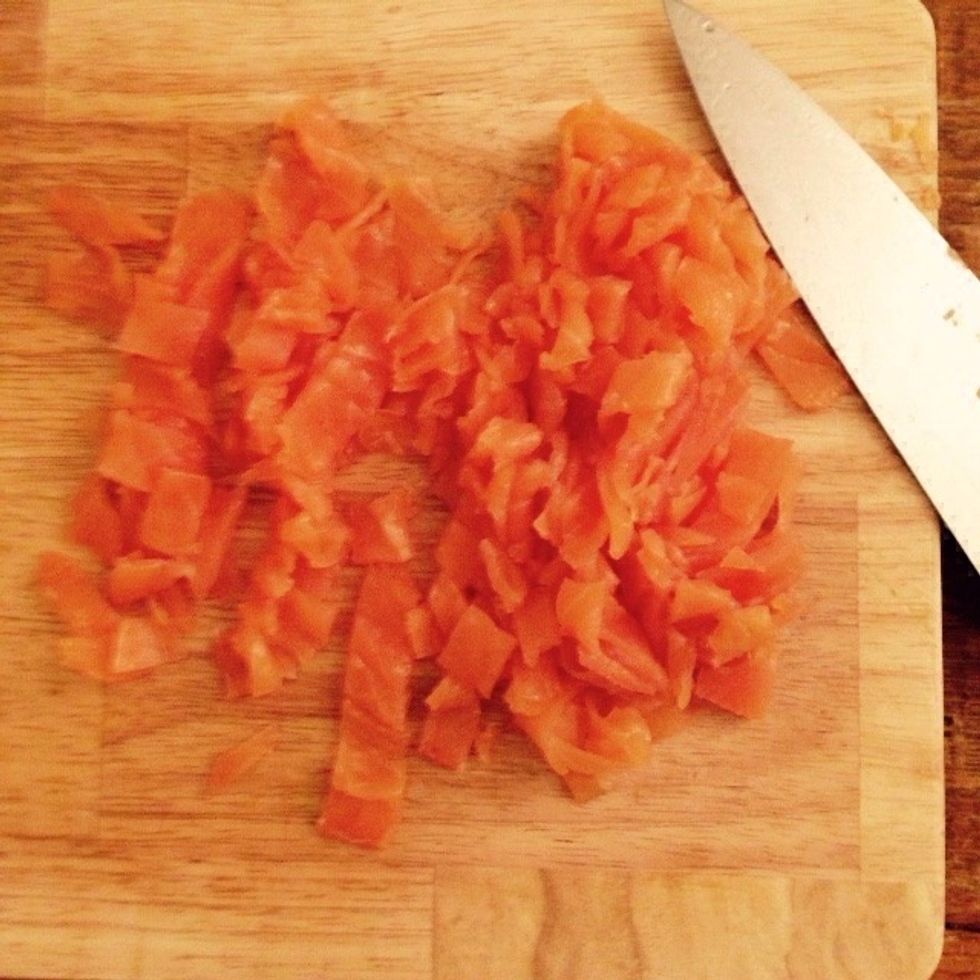 Cut it roughly into 3cm x 1cm strips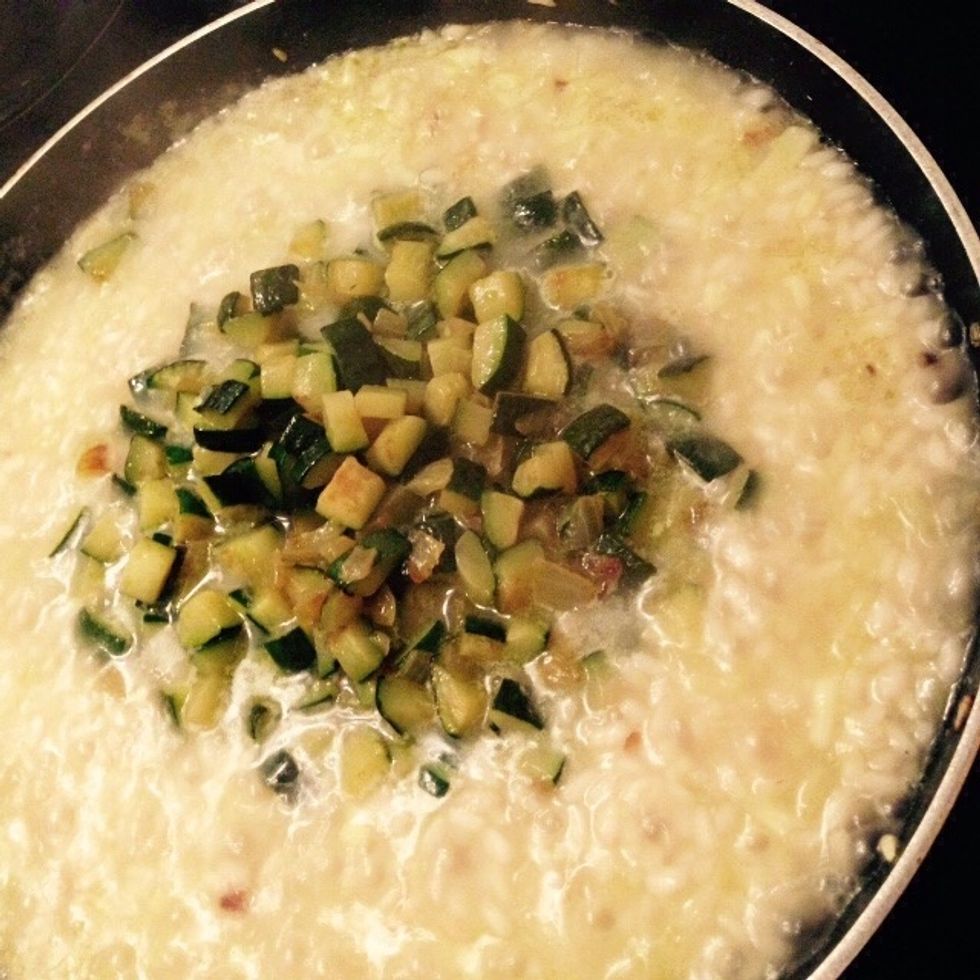 When the original stock is mostly evaporated add the courgettes to the pan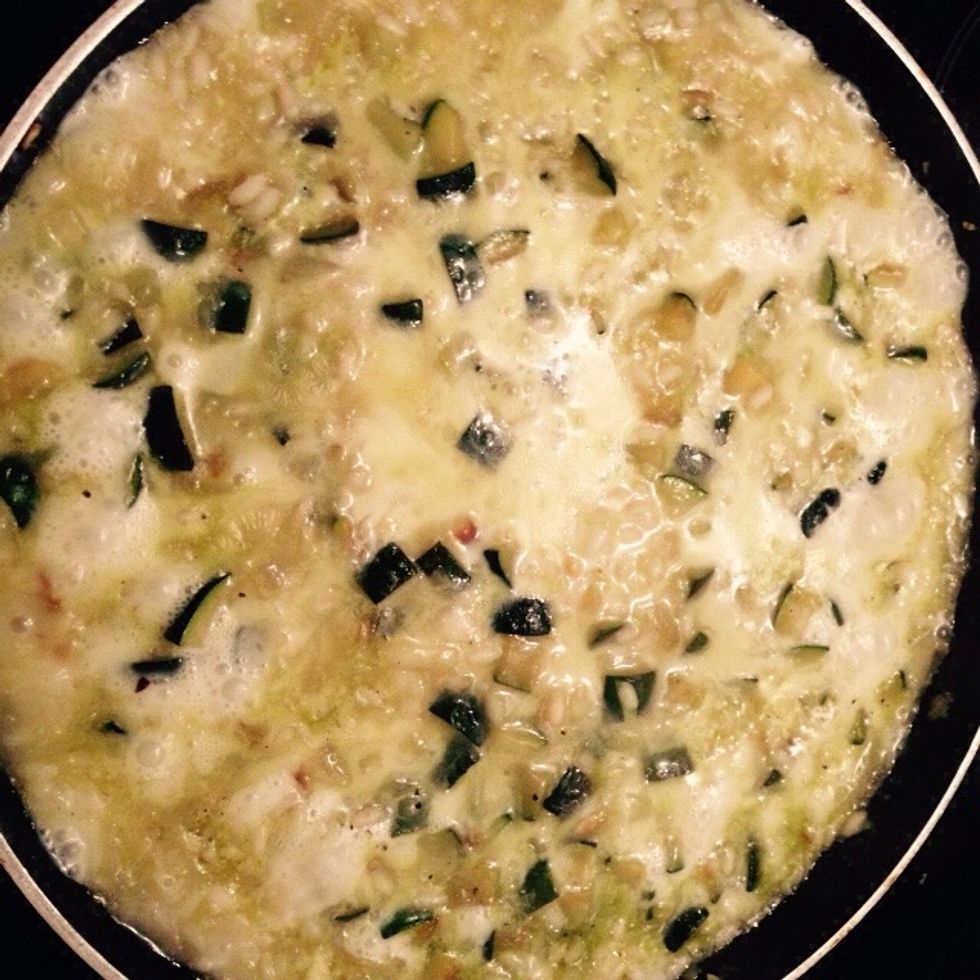 Add the milk as well. Stir and keep cooking, add salt and pepper to taste. Be careful, this always depends on how flavored your stock is. Add more stock if needed.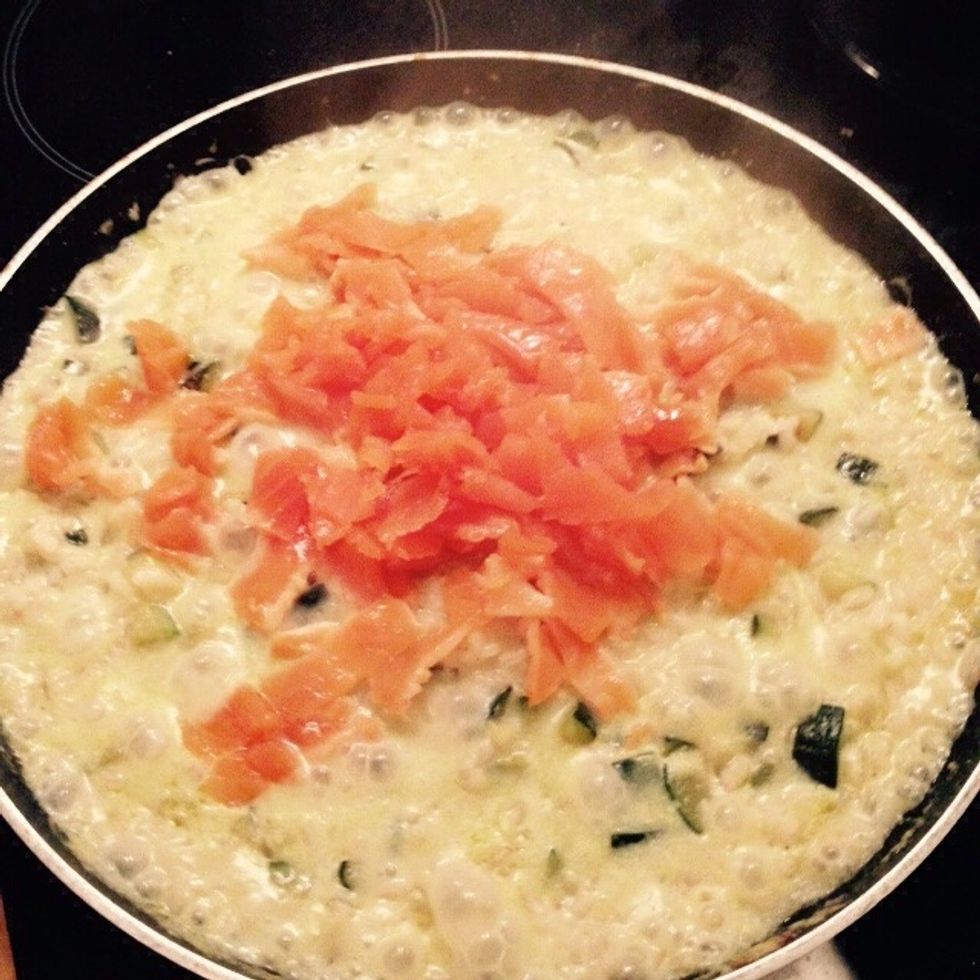 When the risotto is almost cooked and starts drying turn off the heat and add the salmon.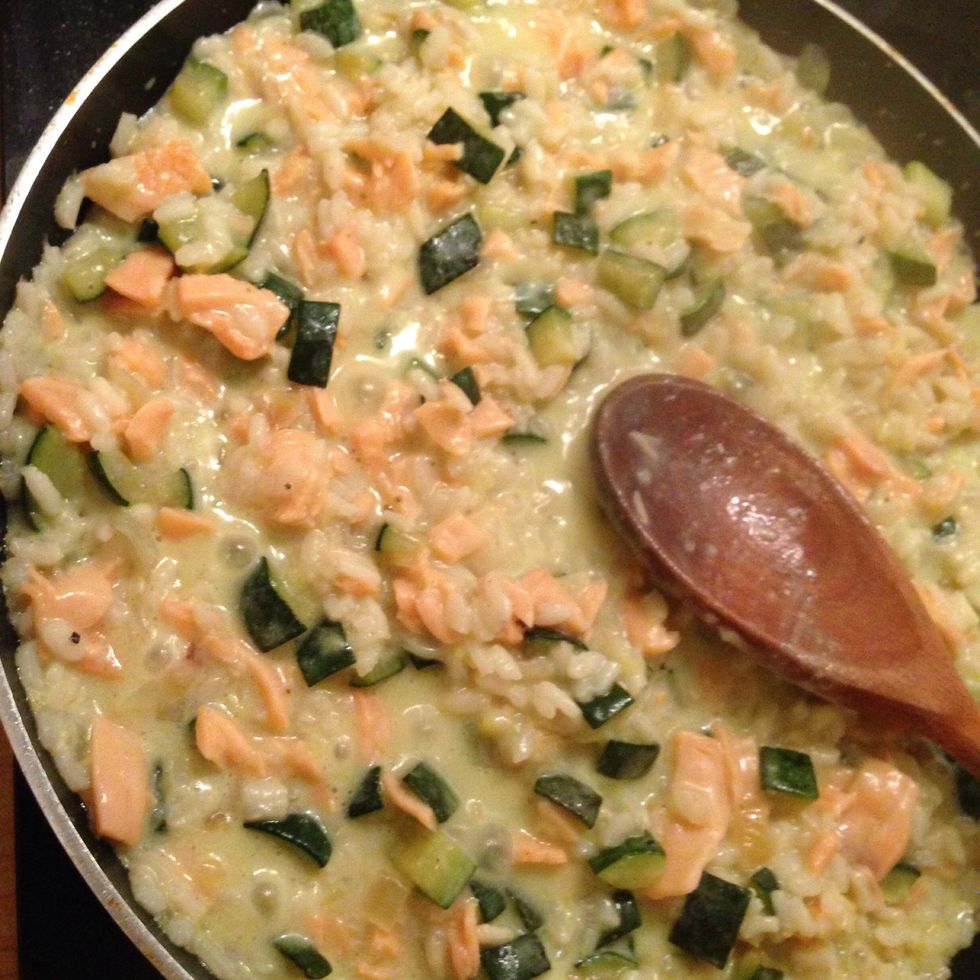 Stir well and let rest for 5 minutes to allow the rice to finish cooking and absorb the liquids/release amid. If you want extra creaminess add some butter or shave some parmesan in. I did the latter.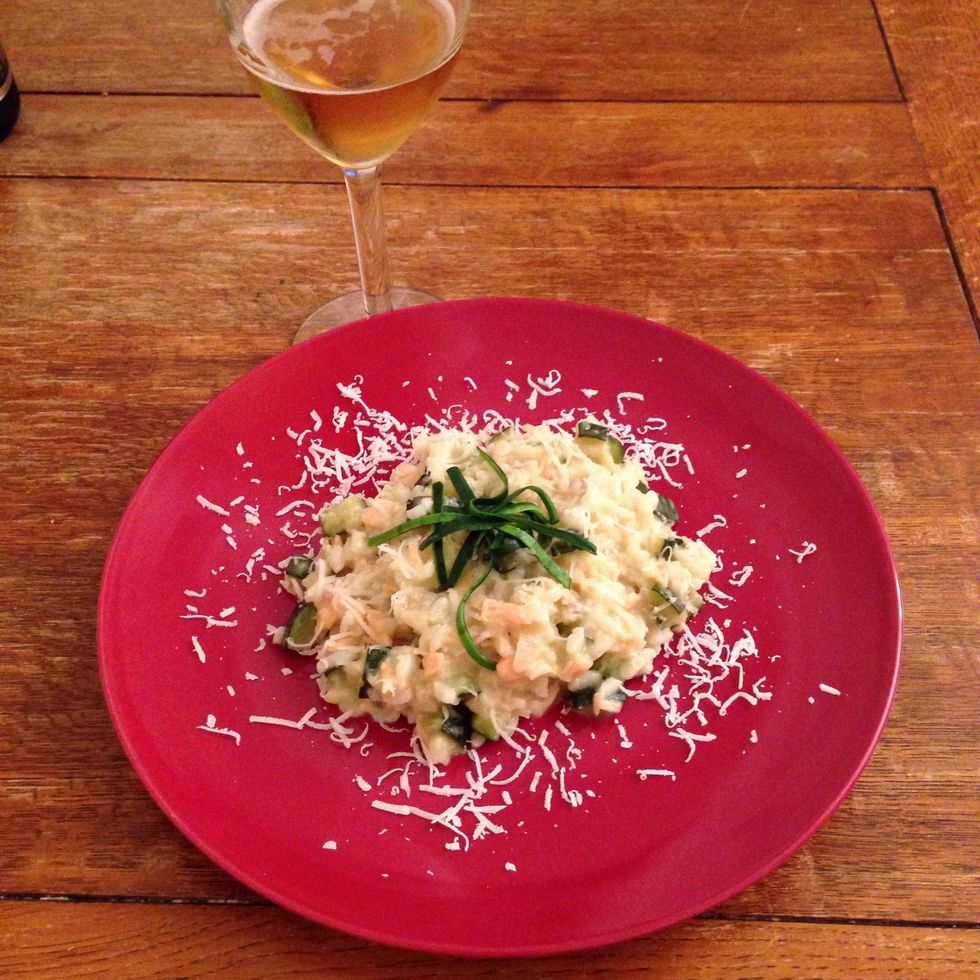 Plate. Shave some more parmesan and add the courgette peel on top to garnish.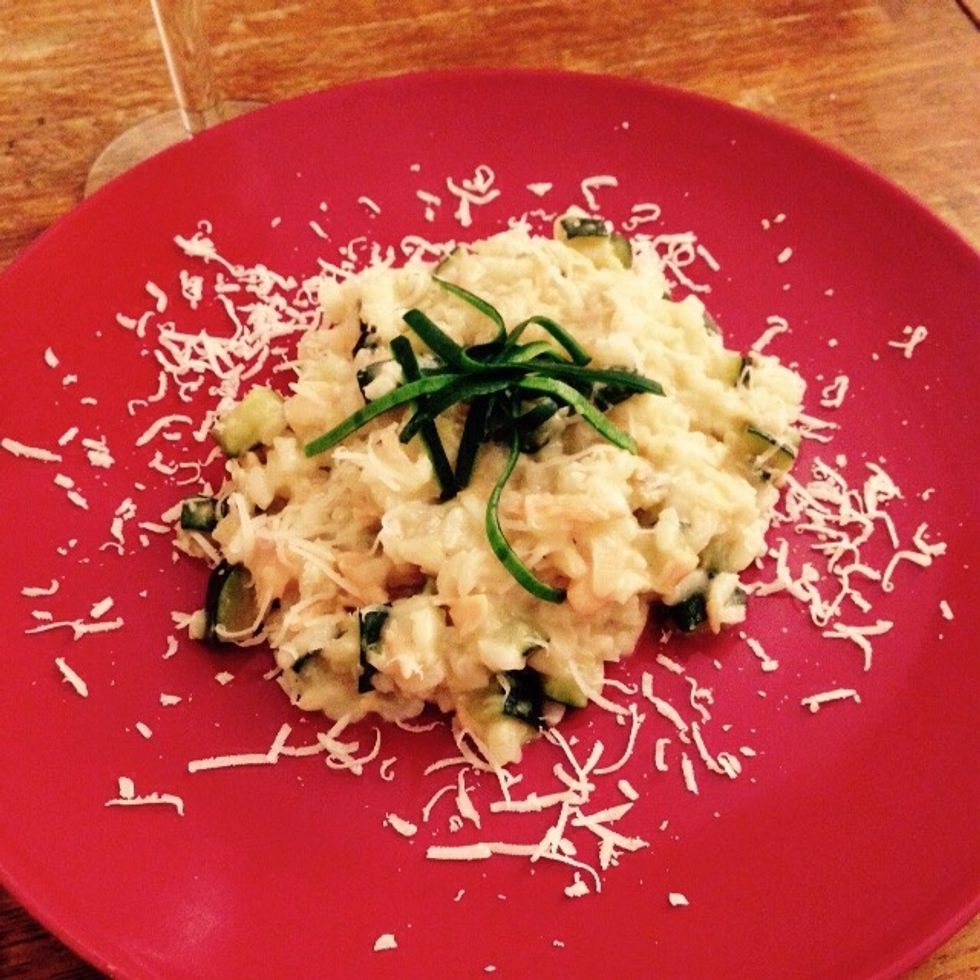 Enjoy!
2.0 Courgettes
200.0g Smoked salmon
150.0g Arborio rice
1.5l Vegetable stock
1.0 Onion
100.0ml Milk
Salt
Pepper
Olive oil
Gioele Nunziatini
Italian born and raised, I moved abroad to pursue a career in engineering. Cooking is what brings me back to my origins, to the flavors of my parents' farm.