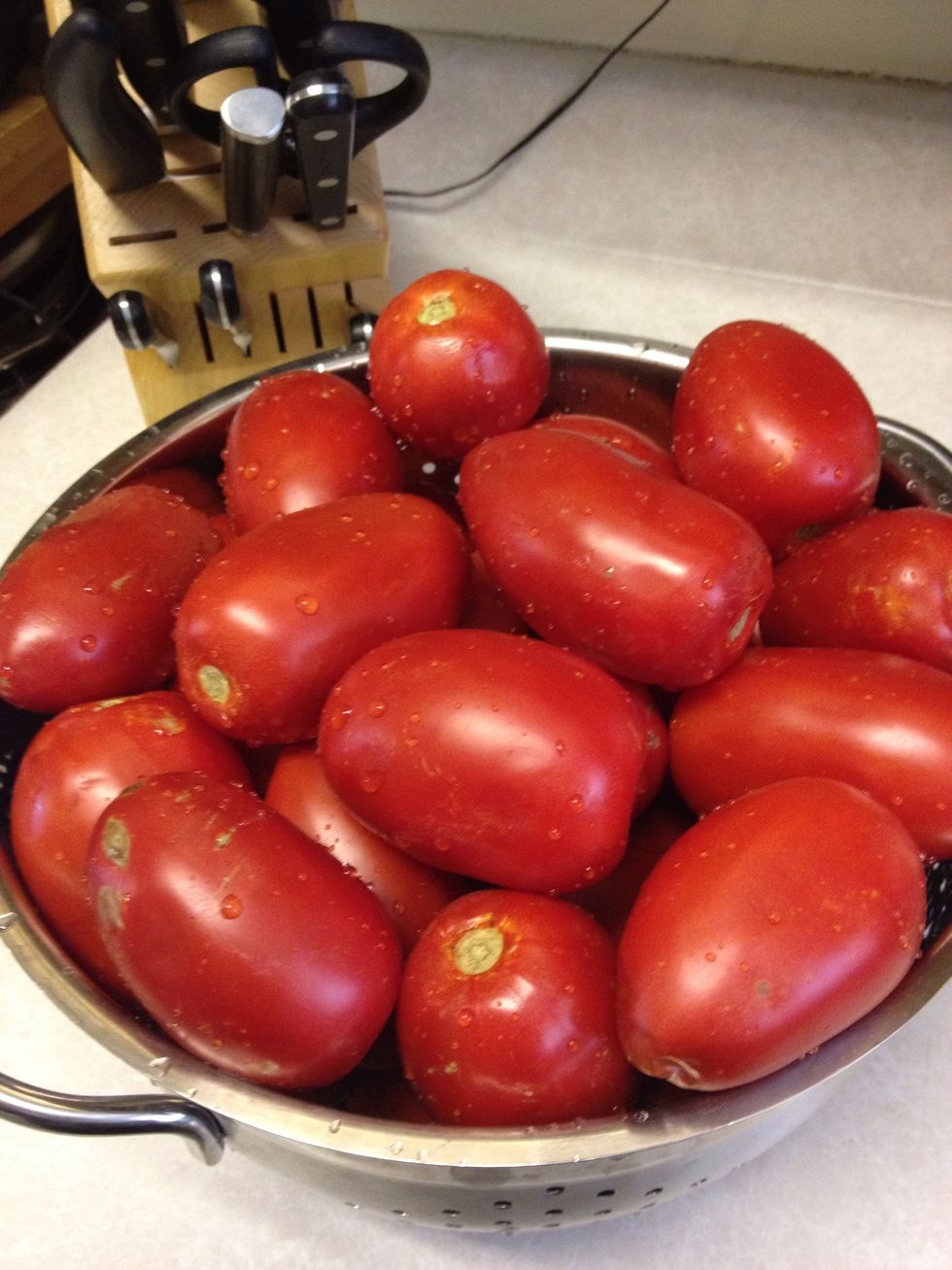 Start by washing the tomatoes, then slice them in half, lengthwise.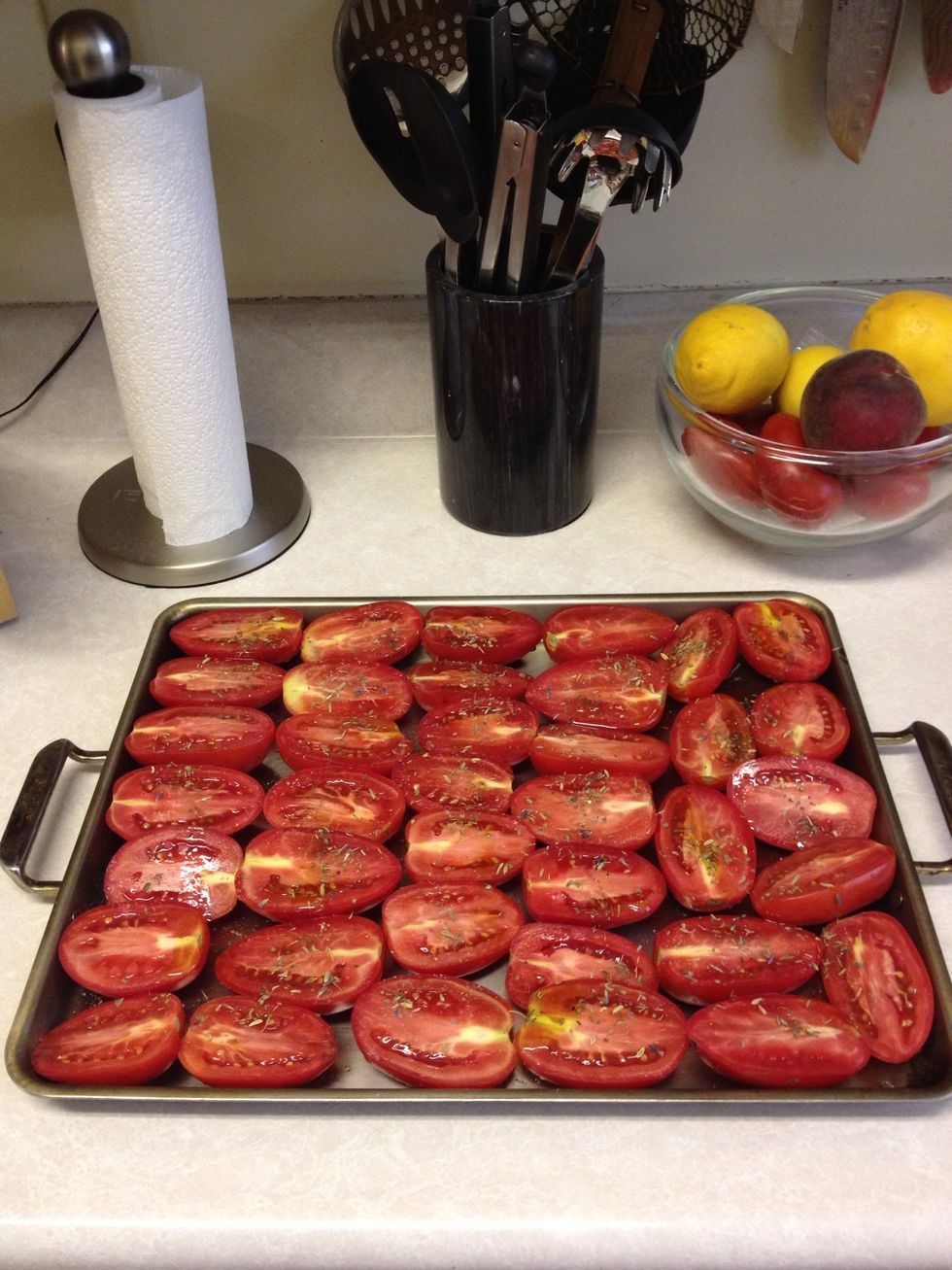 Place the tomatoes skin side down on a baking sheet. Drizzle 2 Tbsp extra virgin olive oil over them. Sprinkle 1 Tbsp herbs de Provence and 1 Tbsp salt on the tomatoes as well.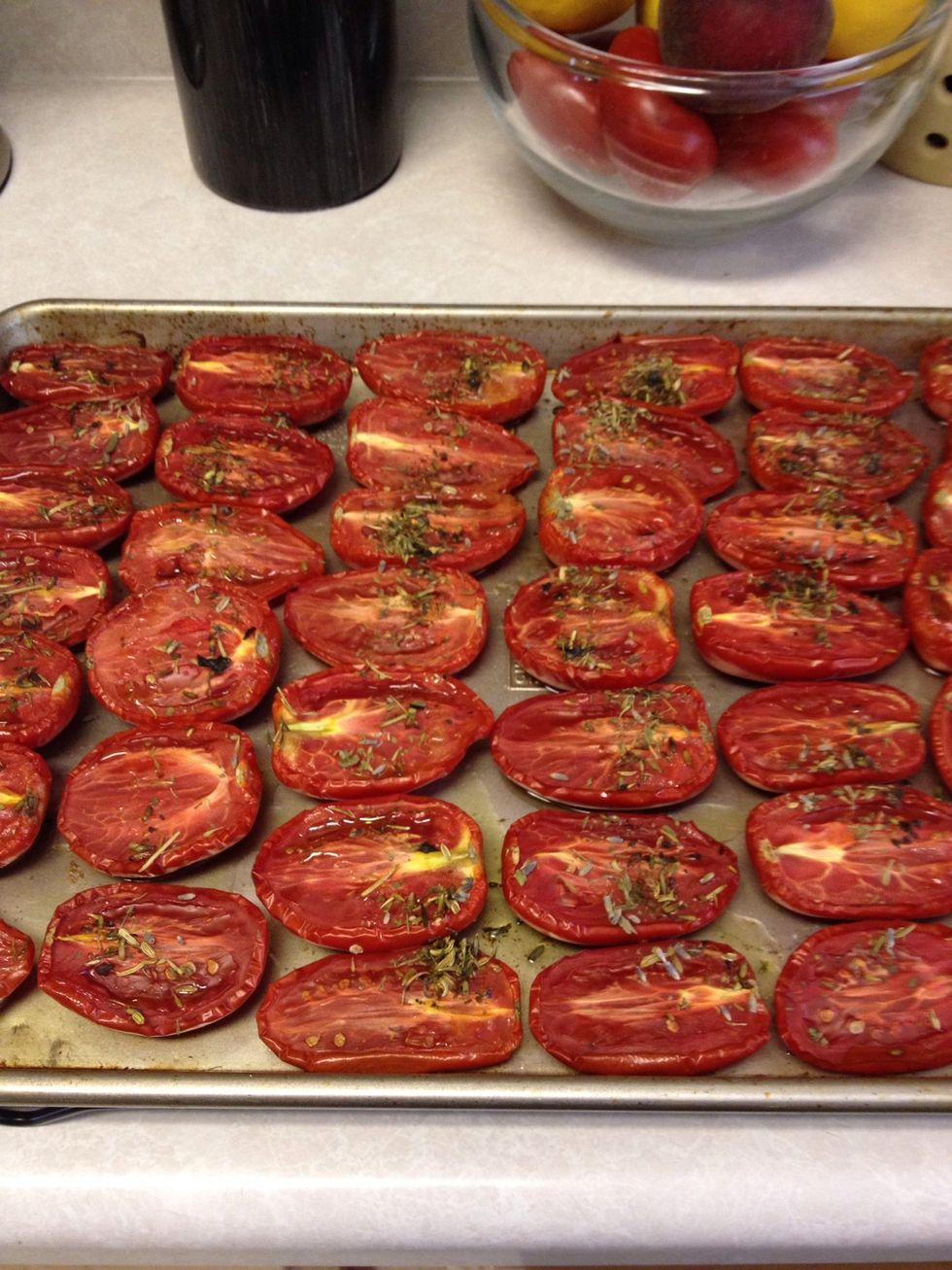 Place tomatoes in 200 degrees F oven for 3 hours. I roast 2 sheets at a time in the upper third of my oven (mine heats from below). I switch the baking sheets halfway through to ensure even cooking.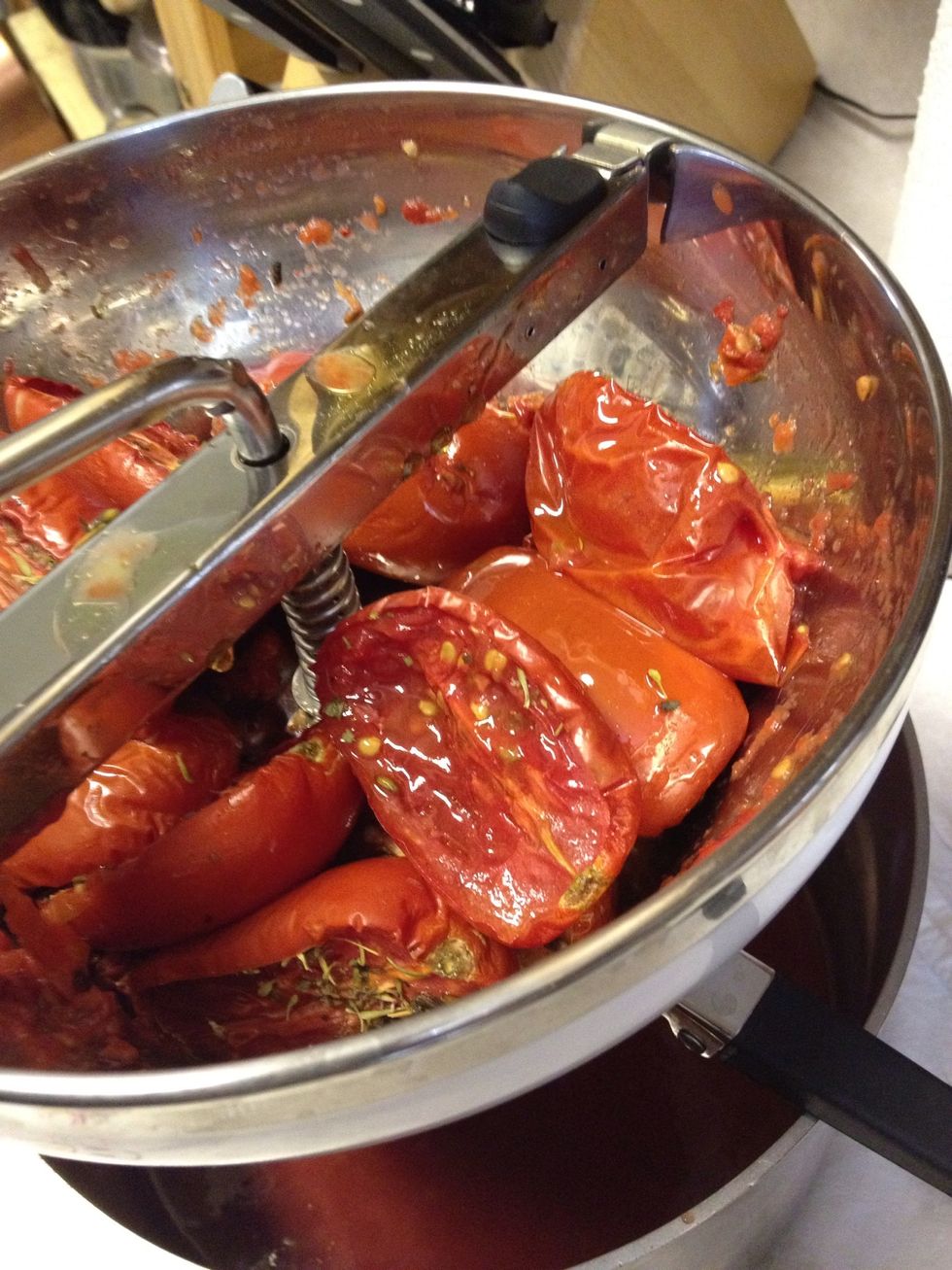 When tomatoes come out of the oven, run them through a food mill to separate the flesh from the seeds and skins.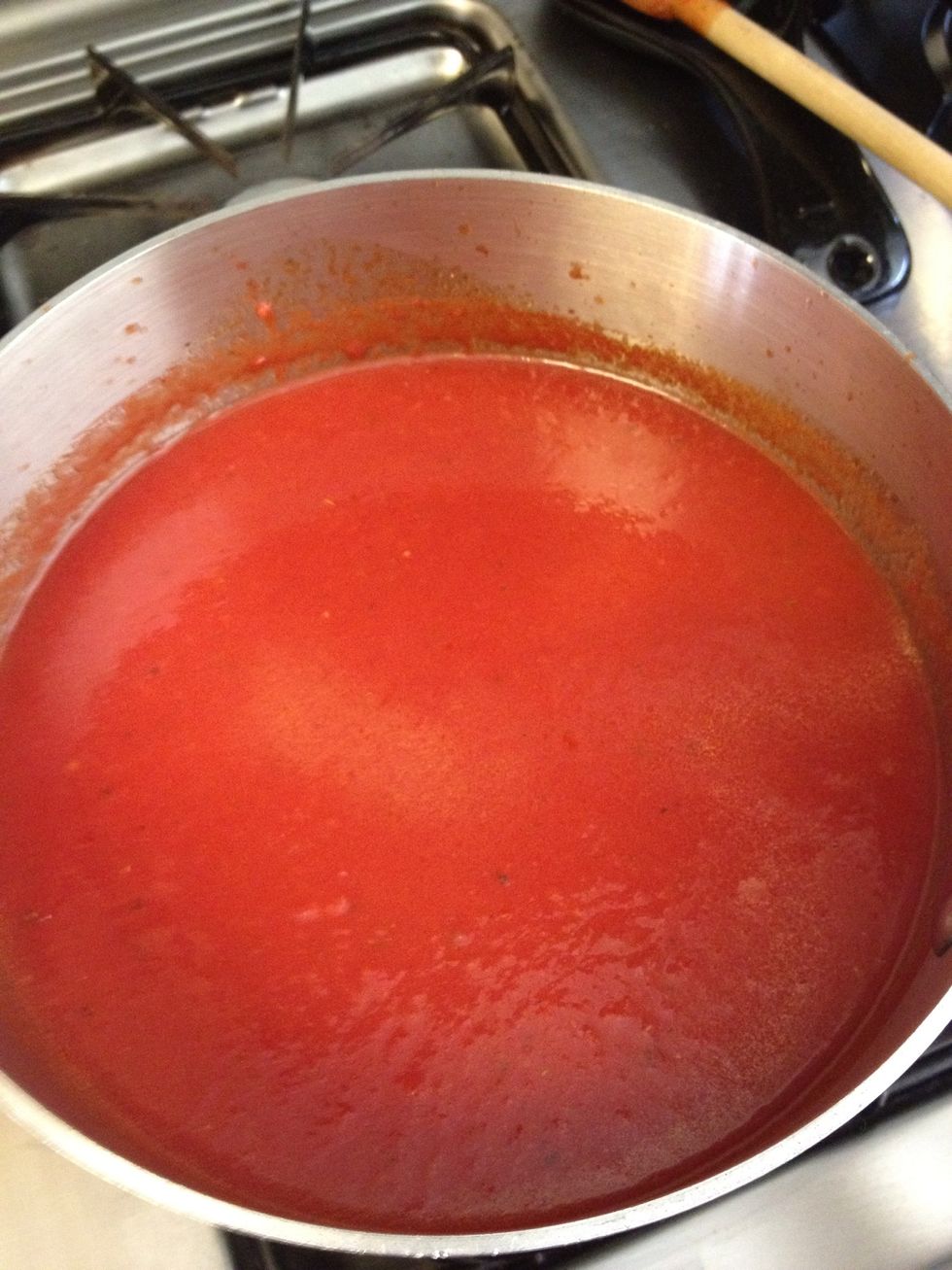 After milling the tomatoes, make your sauce. I like to sauté onions, garlic & carrots, add them to the sauce and simmer for 30 minutes. About 10 minutes before finishing, I add fresh basil or thyme.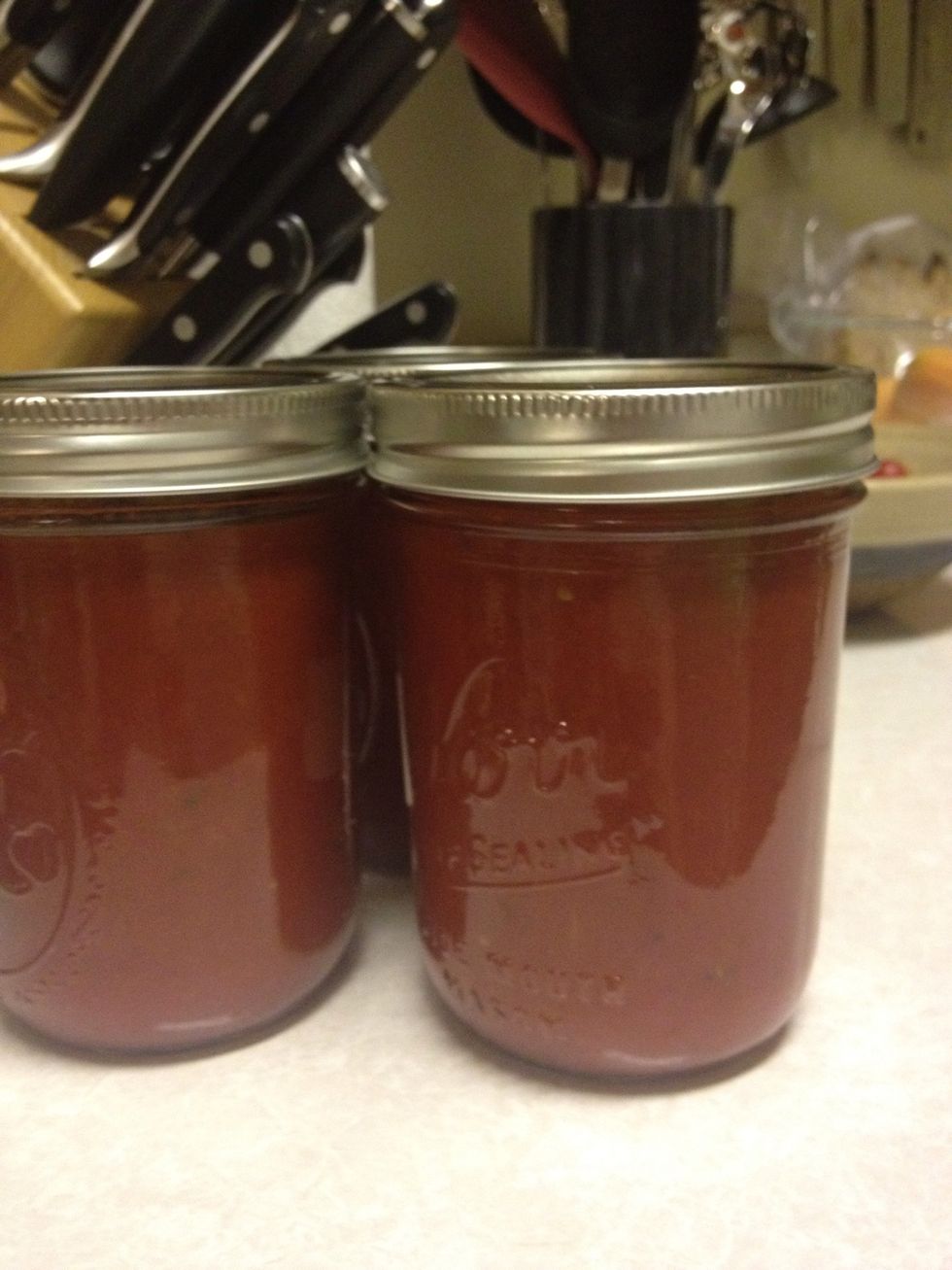 Once the sauce is done to your liking, fill 9 sterilized pint jars & can or freeze. I find Romas are more savory & best with meat sauces. San Marzanos make a sweeter sauce that is best as a marinara.
20.0lb Organic Roma or San Marzano tomatoes
4.0Tbsp Herbs de Provence
8.0Tbsp Extra Virgin olive oil
2.0 Small yellow onions, minced
2.0 Medium carrots, minced
3.0 Garlic cloves, minced
Salt & pepper to taste
Food mill
9.0 1 pint jars
Canner