How to cook slow cooked steak
This makes any kind of "braising" or "stewing" steak" like chuck, brisket, leg or flank, really tender. It can be cooked in a large casserole dish/dutch oven or a slow cooker if you have one.
23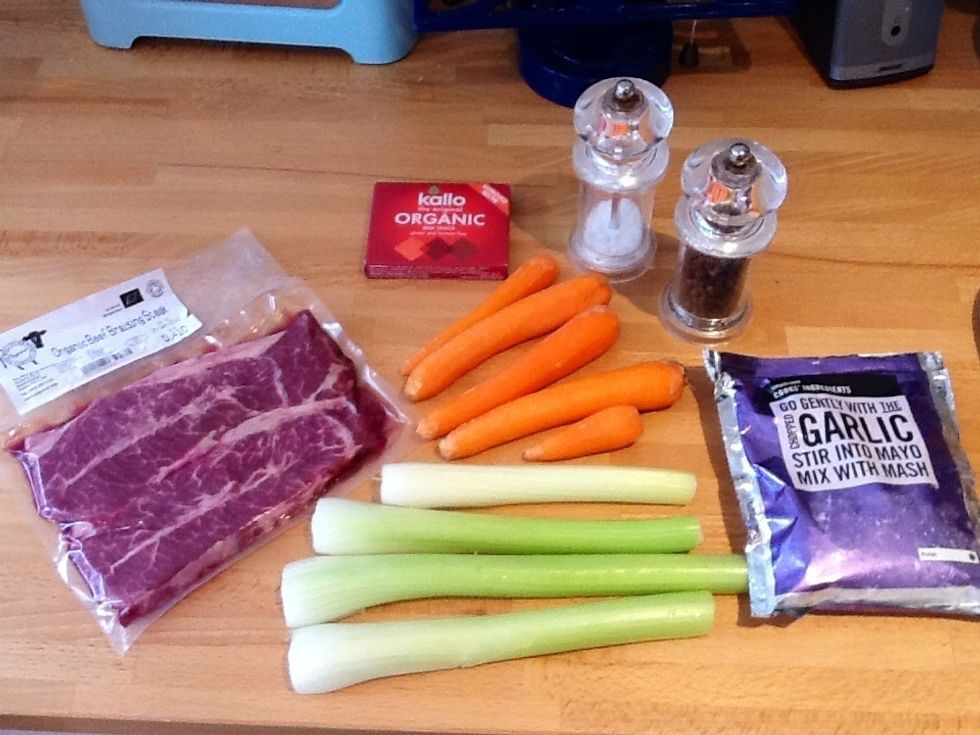 Gather all the ingredients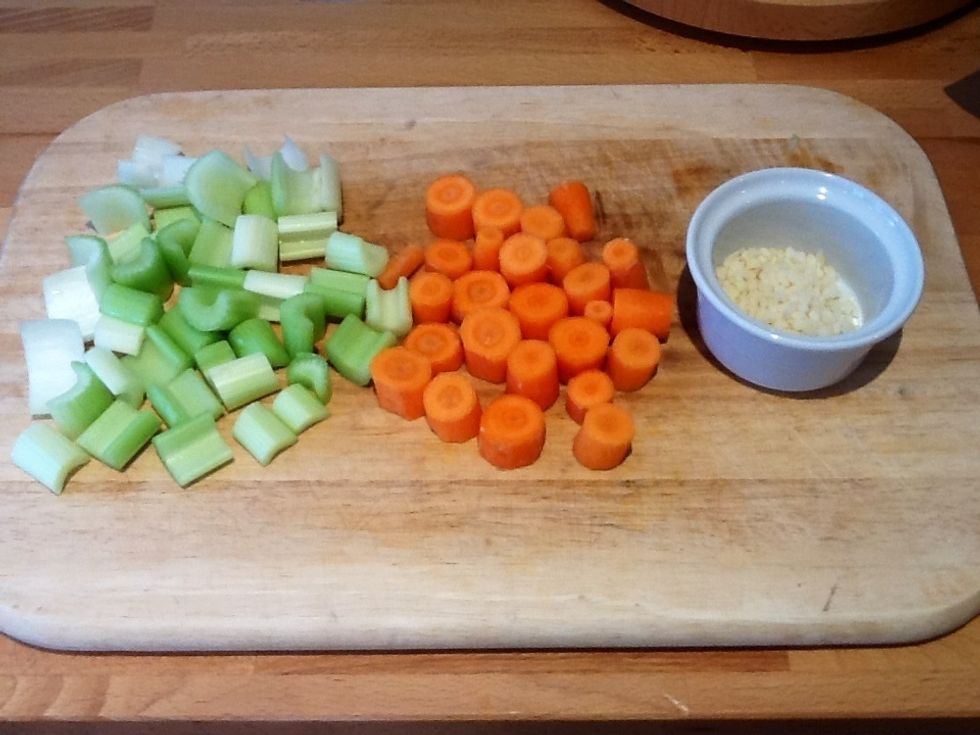 Chop the celery and carrots into chunks and dice the garlic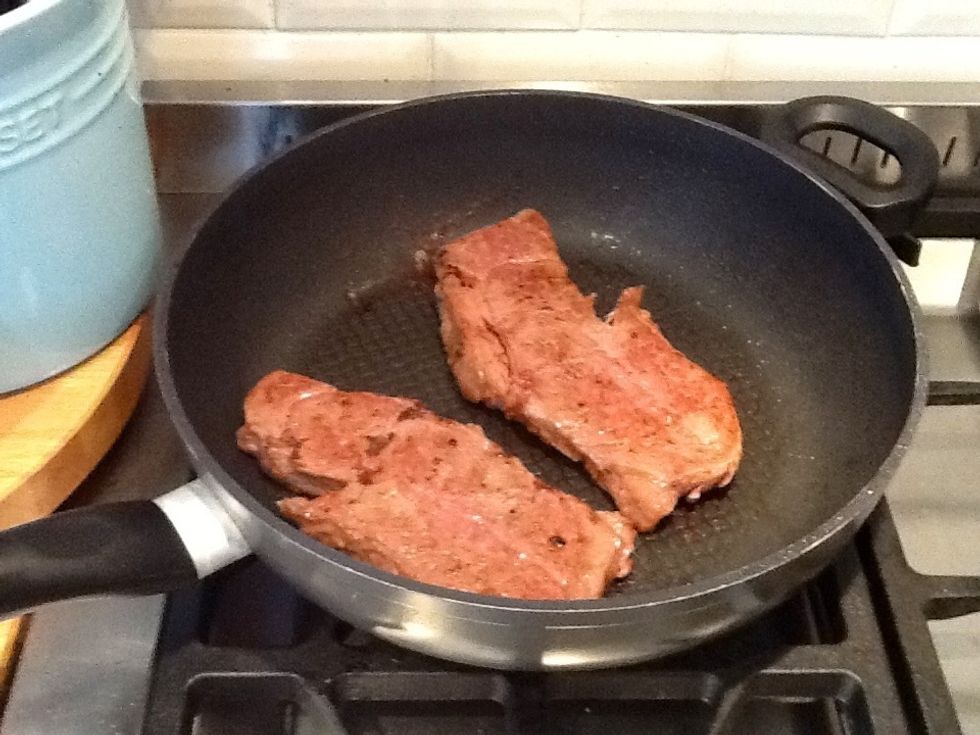 Get a pan really really hot and sear your steak on all sides. (no oil needed). If you have one big piece of meat this could take a few minutes.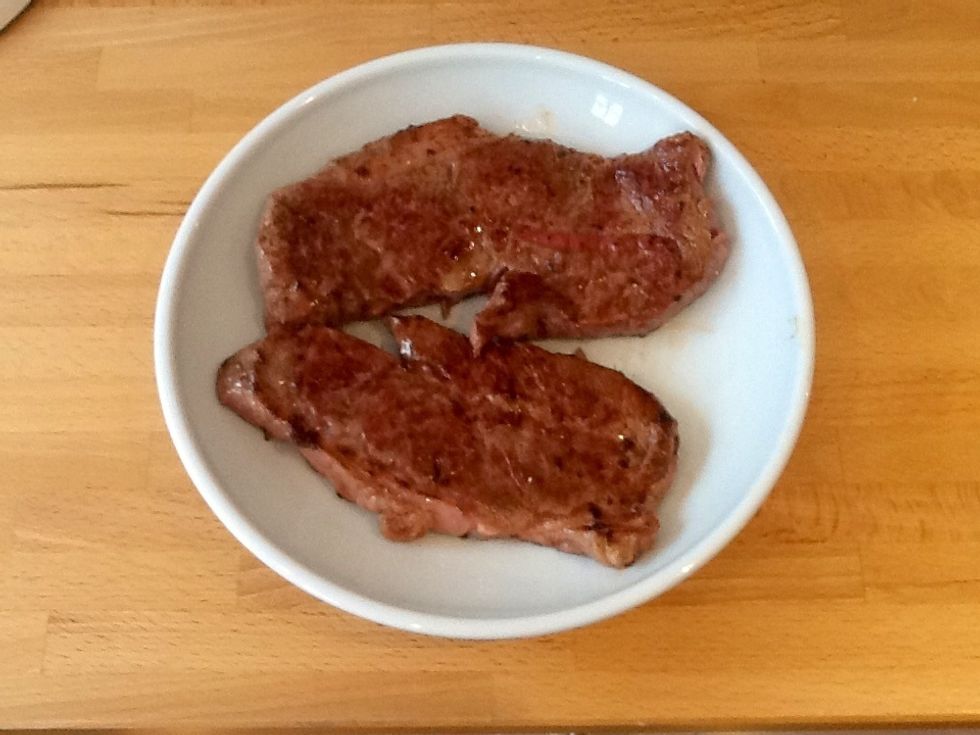 Set the steak aside to rest once seared.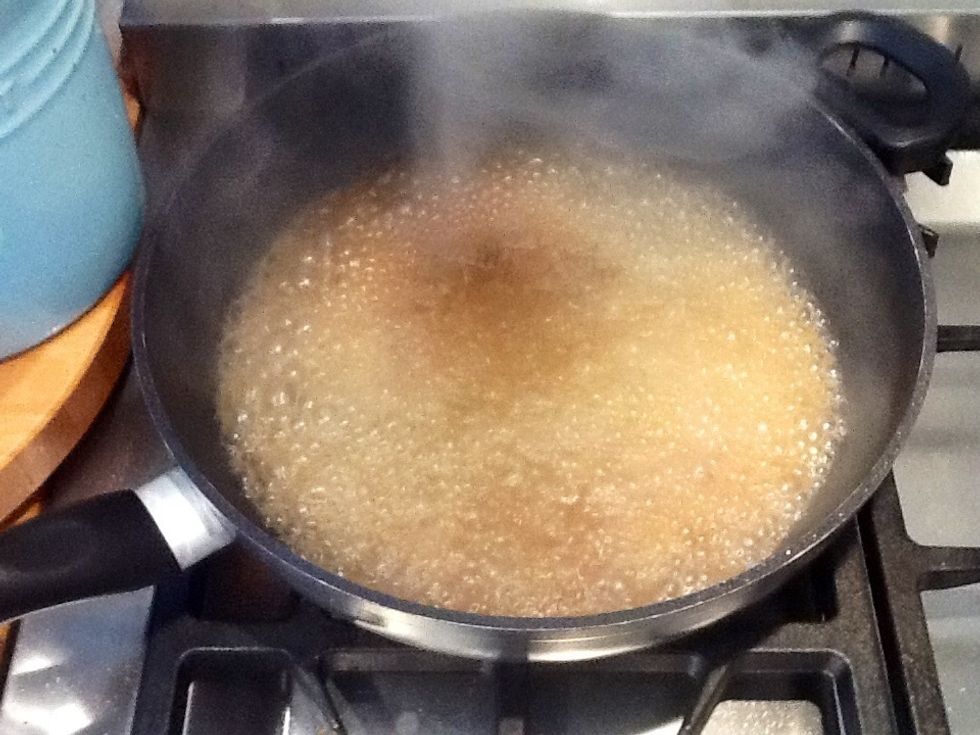 Leave the pan on the heat and add the cup of red wine. This will de-glaze the pan.
Put the chopped celery, carrots and garlic at the bottom of your cooking pot or slow cooker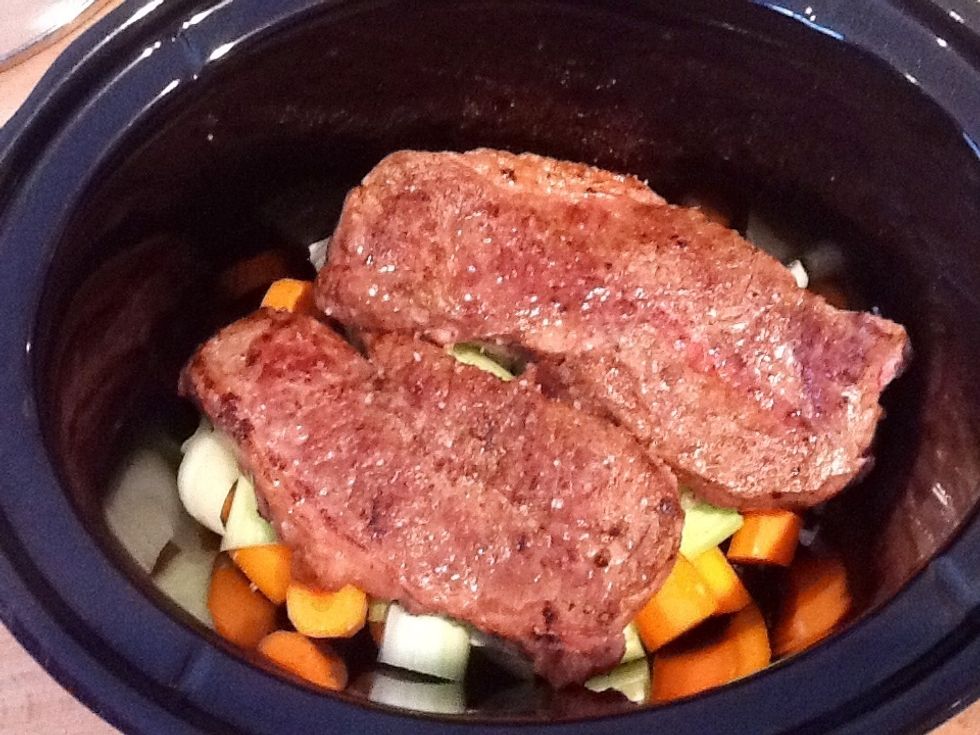 Put the steak on top of the vegetables and season to taste with the salt and pepper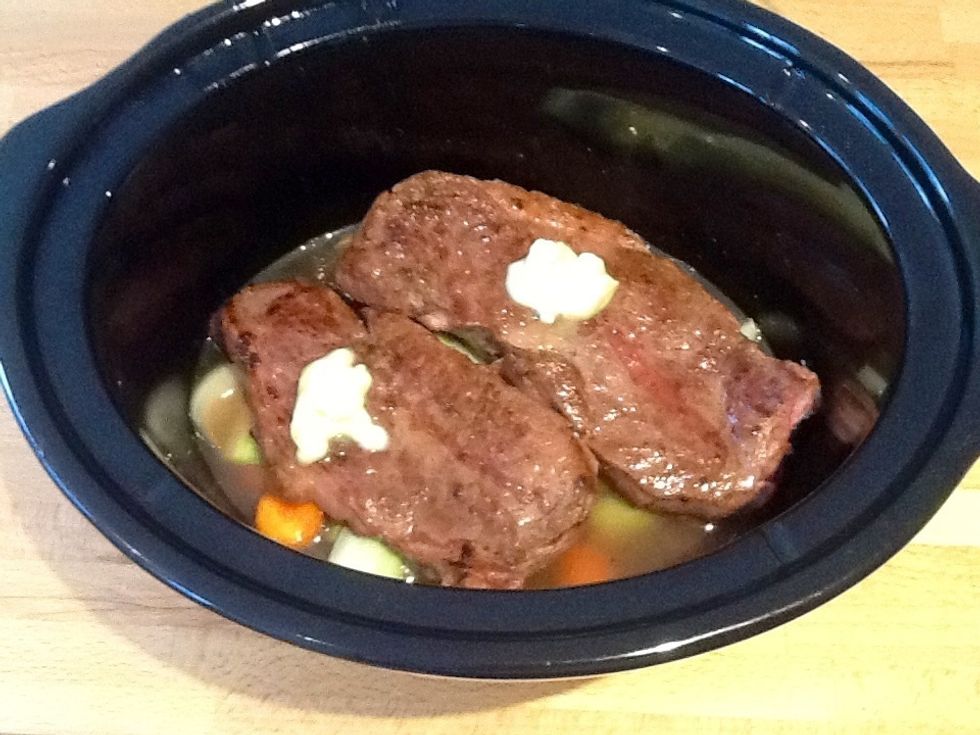 Add the butter at this stage if you are using it. Then add the wine from the pan and the beef stock. I just used one cup of stock as I am only cooking 500g meat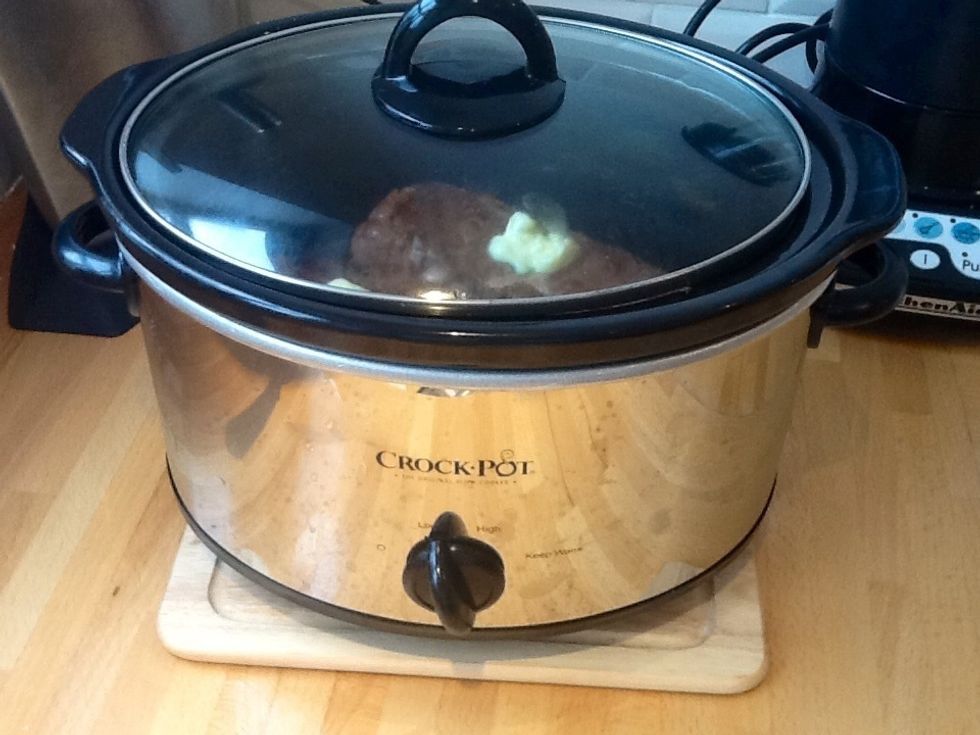 Put the lid on and cook for 2-3 hours on a low heat. (if you have used a large piece of steak you may need to cook it for longer). Check it every now and again and add more stock if necessary.
It should look like this when you have finished. Enjoy!
Braising Steak
(allow around 250g steak per Person)
4.0 Carrots
4.0 Sticks of celery
2.0 Garlic cloves
1.0c Beef stock (you may need more)
1.0c Red wine (you can use beef stock instead)
2.0tsp Butter (optional)
Salt & pepper to taste