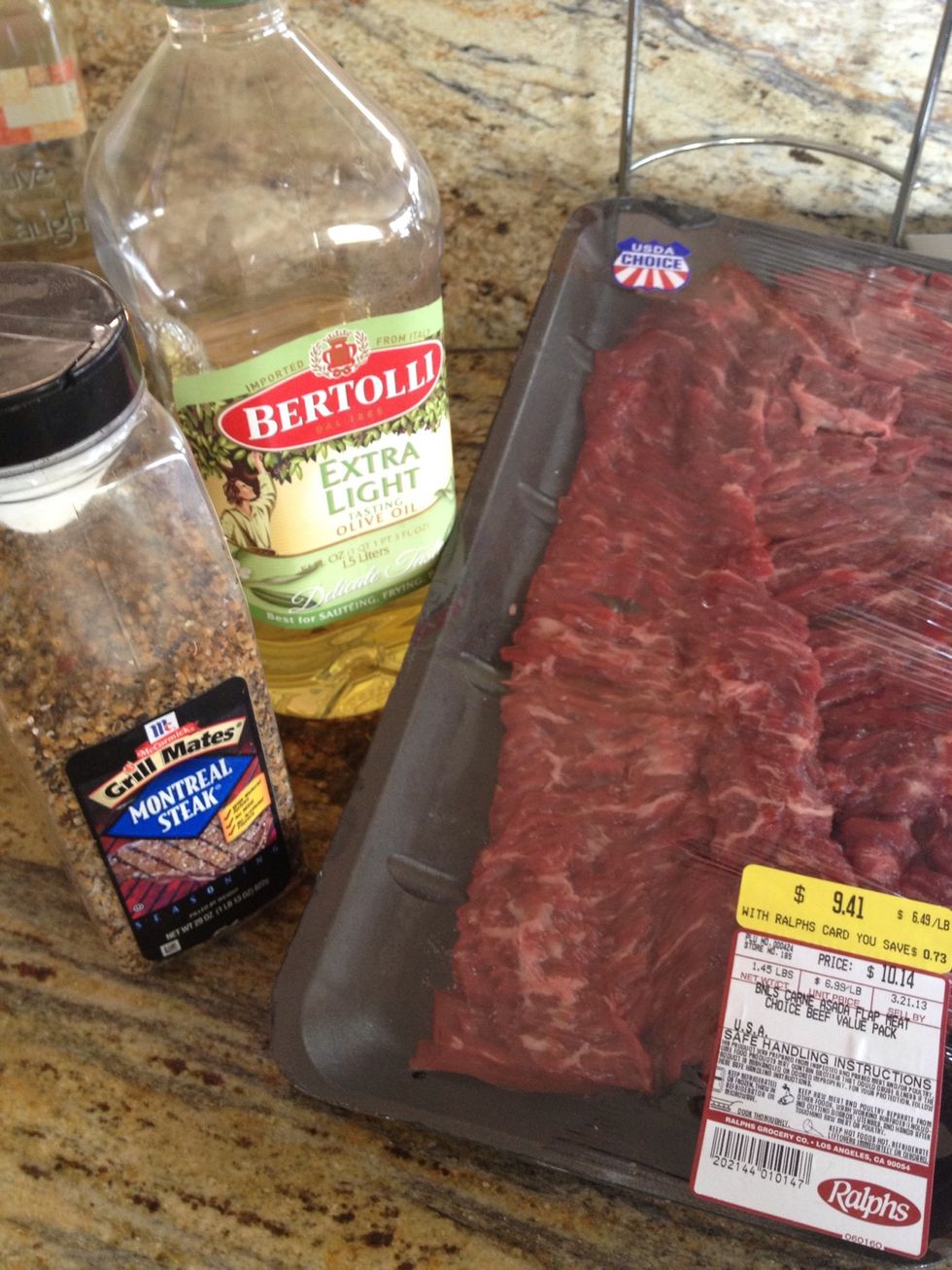 I recommend Grill Mates Montreal Steak Seasoning. Bertolli Extra Light Olive Oil and good quality skirt steak.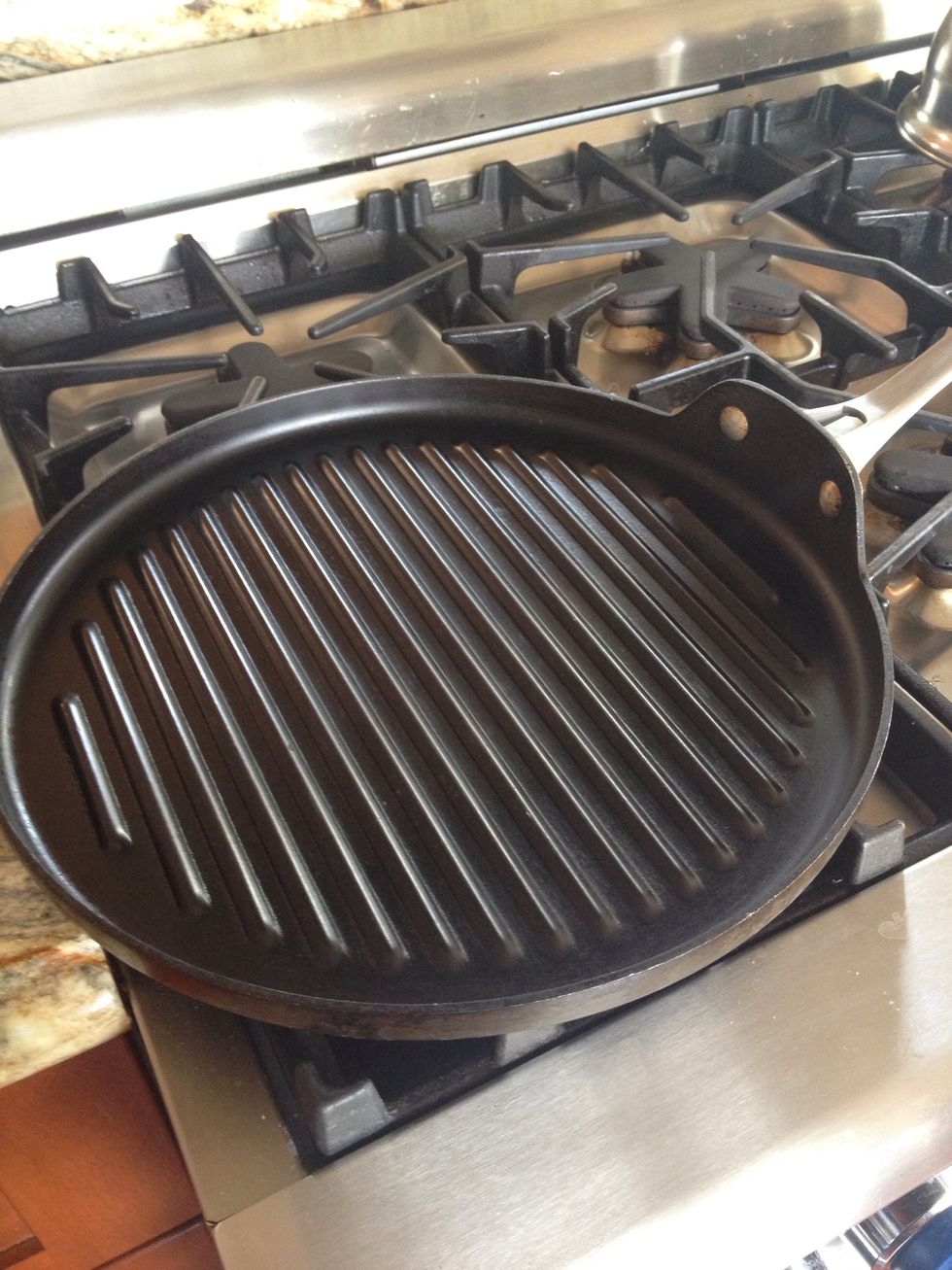 This stove top grill pan is great for meats and fish.
Heat pan on medium heat before adding meat.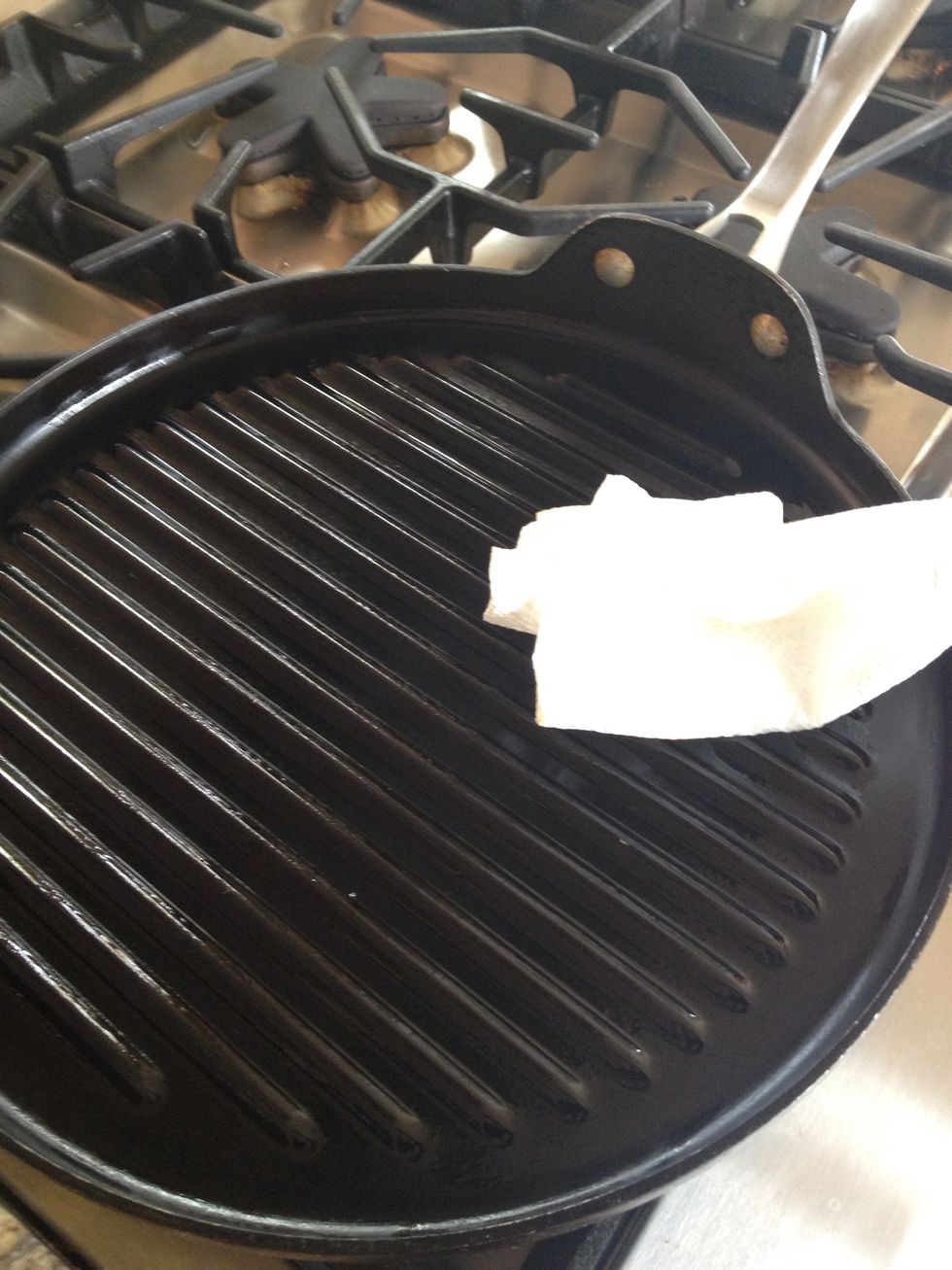 I use 1-tsp of olive oil ona clean paper towel to lightly oil the pan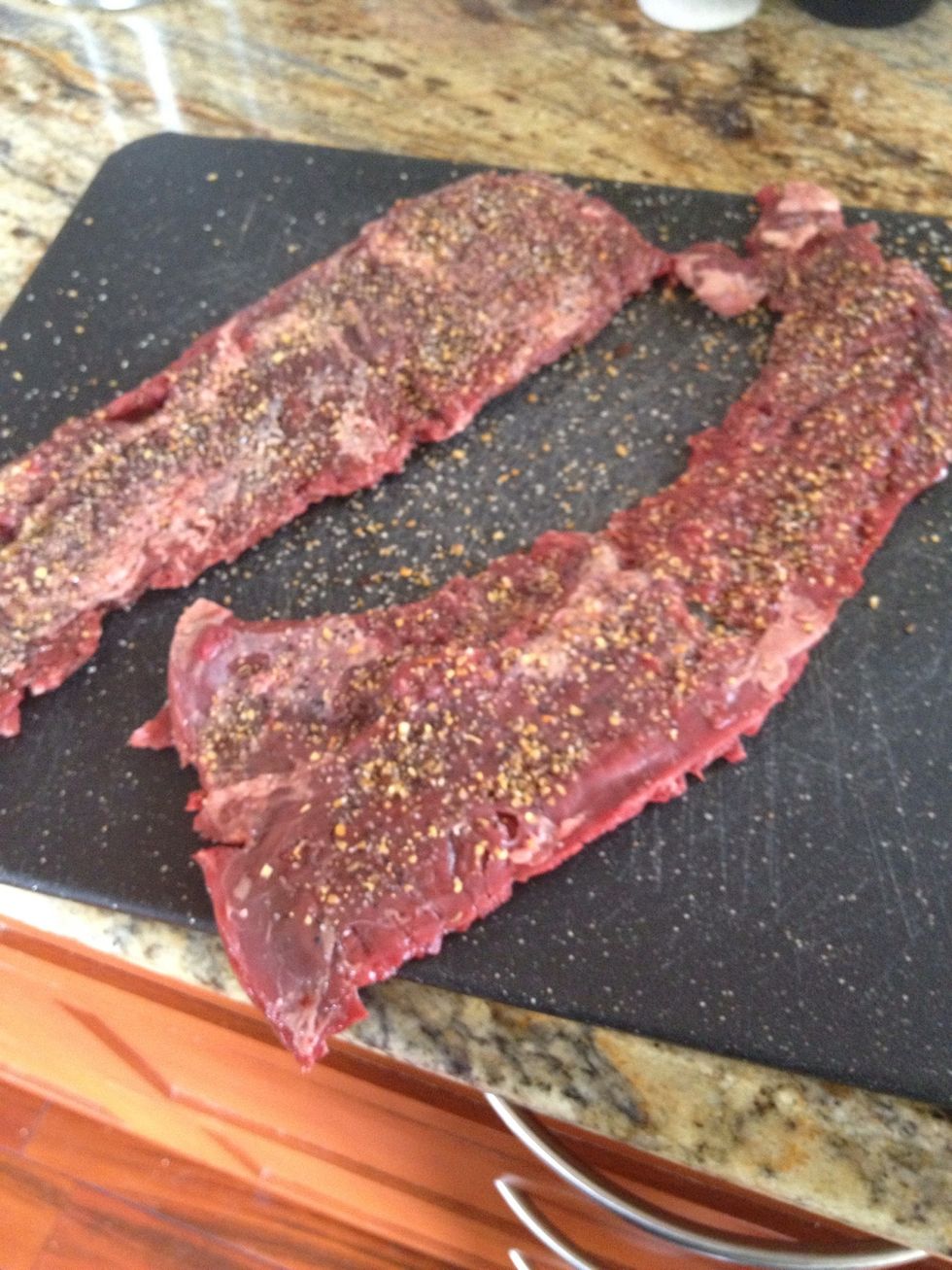 Shake seasoning onto meat evenly and lightly press in with clean hands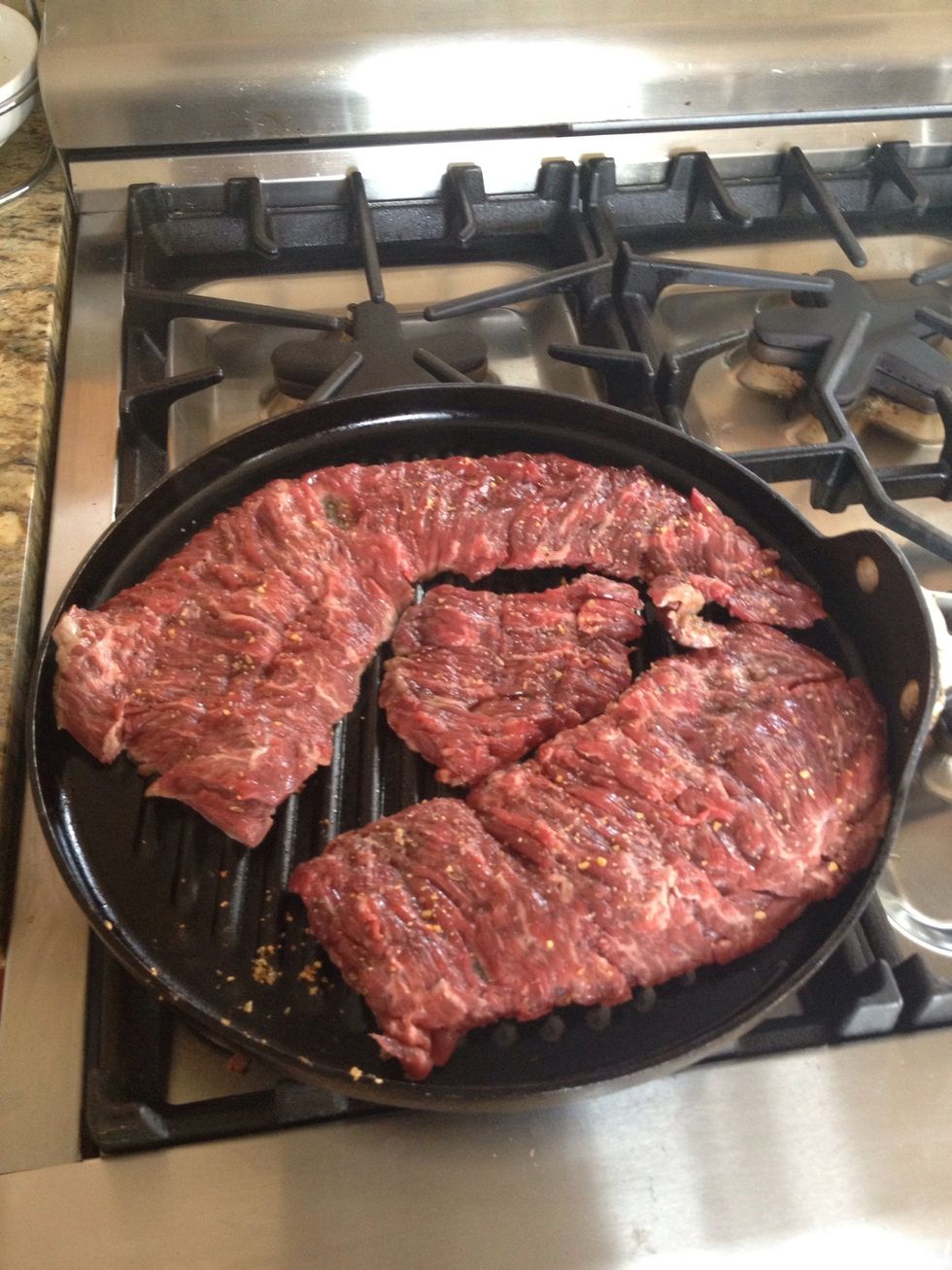 Place meat in pan and grill approximately 3 - 4 minutes on each side depending on how well you want it. This timing will produce a medium steak.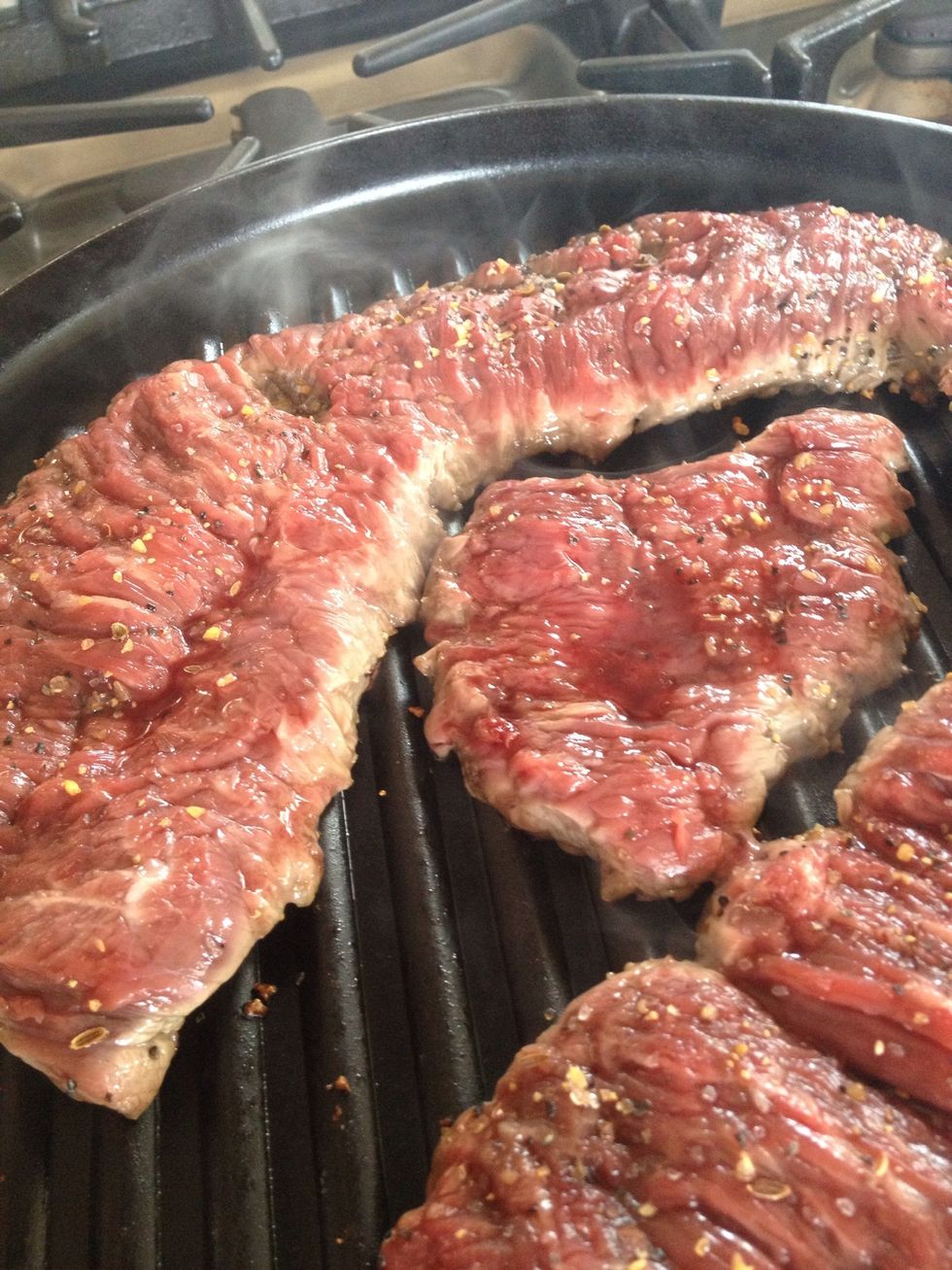 Depending on the thickness of the steak, a little more (or less) time may be needed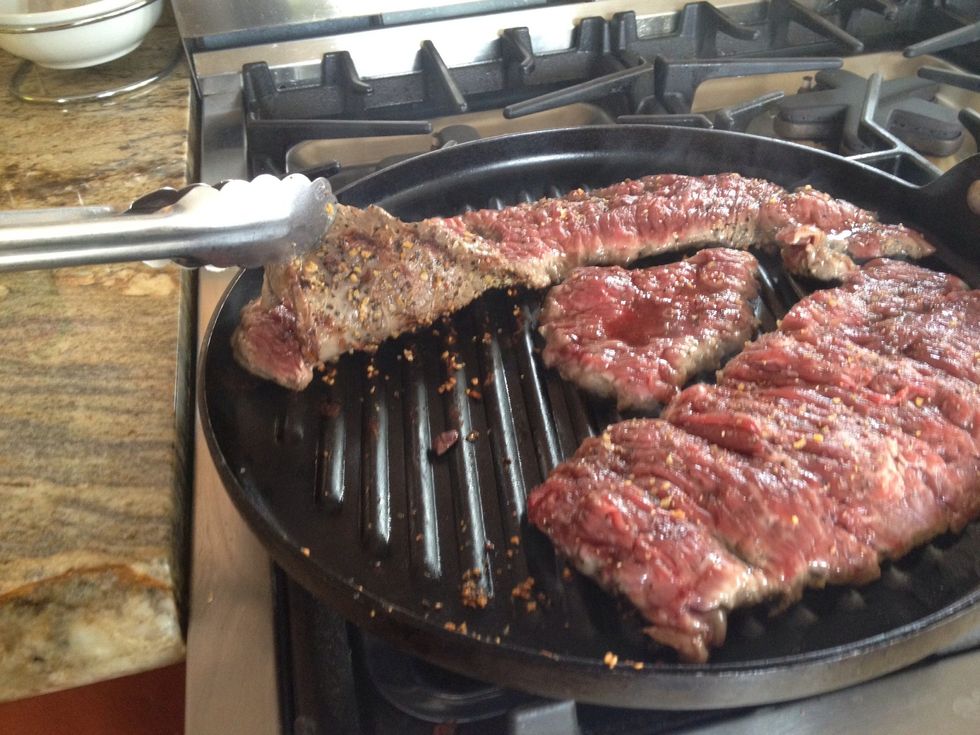 This one looks ready to turn
Only three minutes until perfection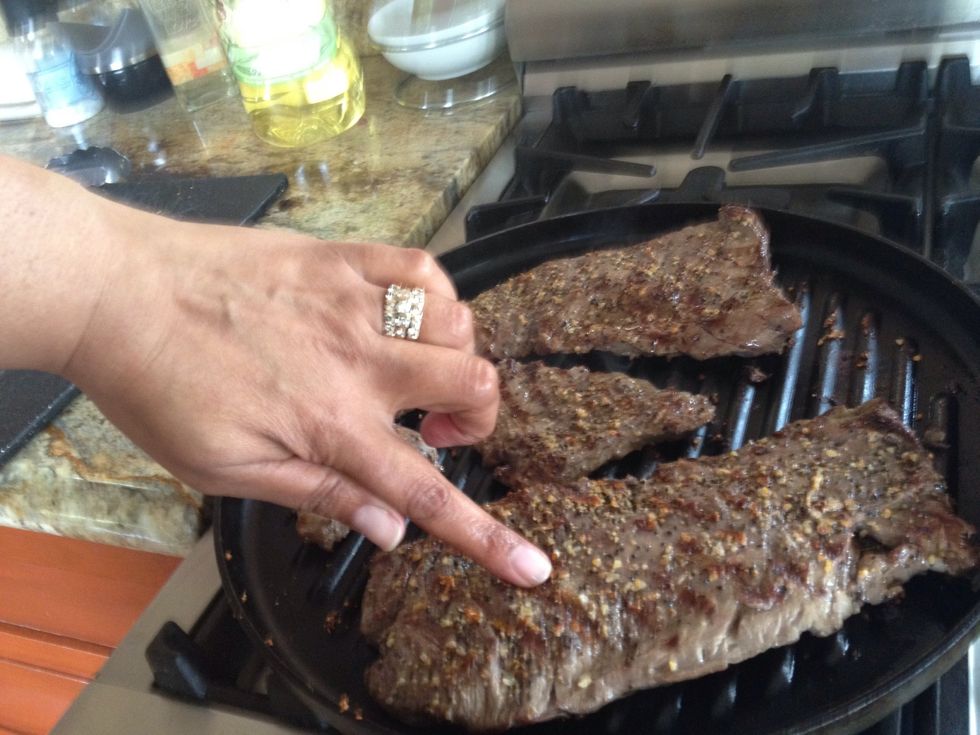 Feel free to press your forefinger lightly into the meat. A bit of give lets you know the meat is still pink in the center.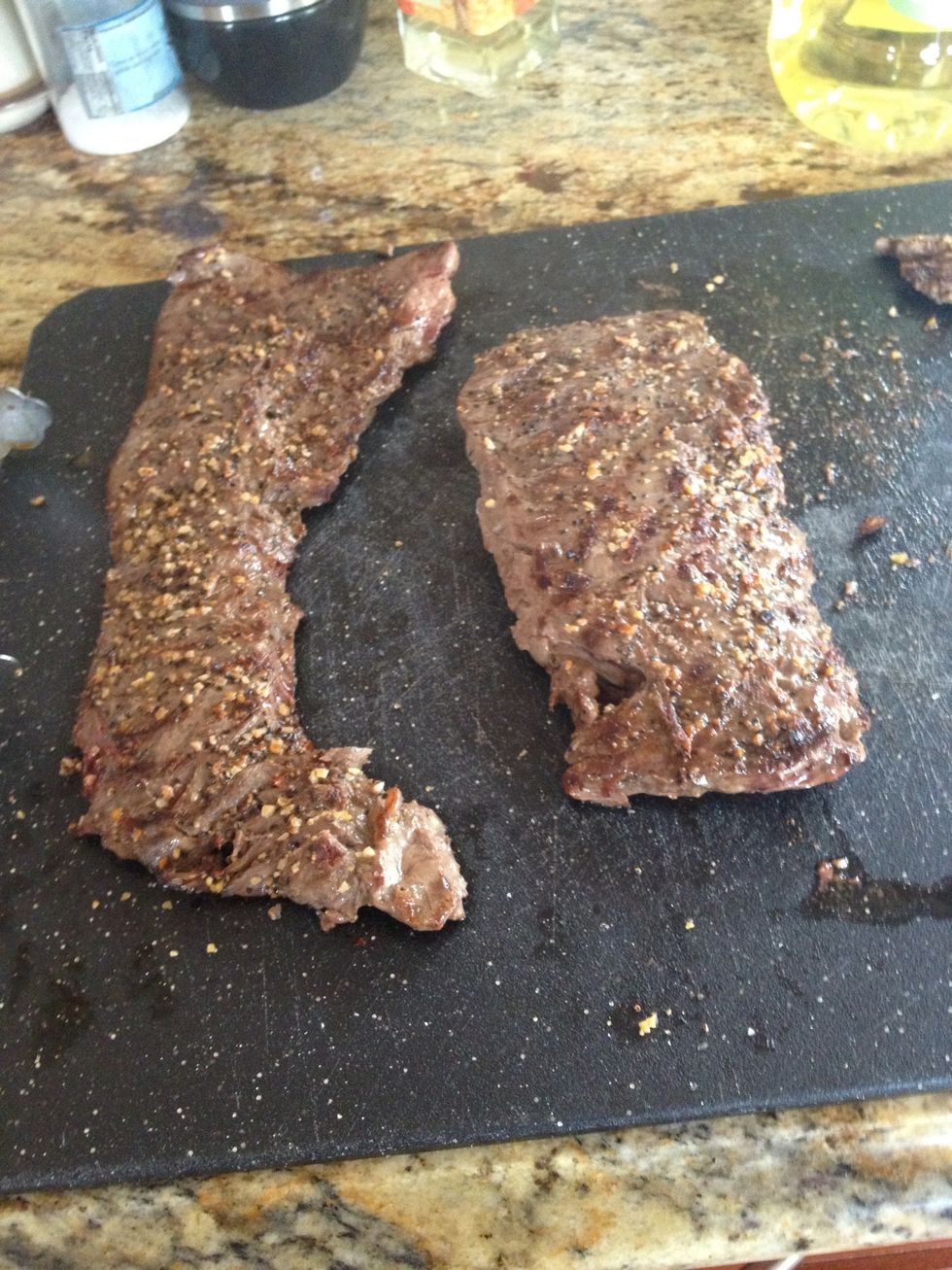 Once you take the meat off the grill. Let it rest for a few minutes before you cut into it so it will retain its juices.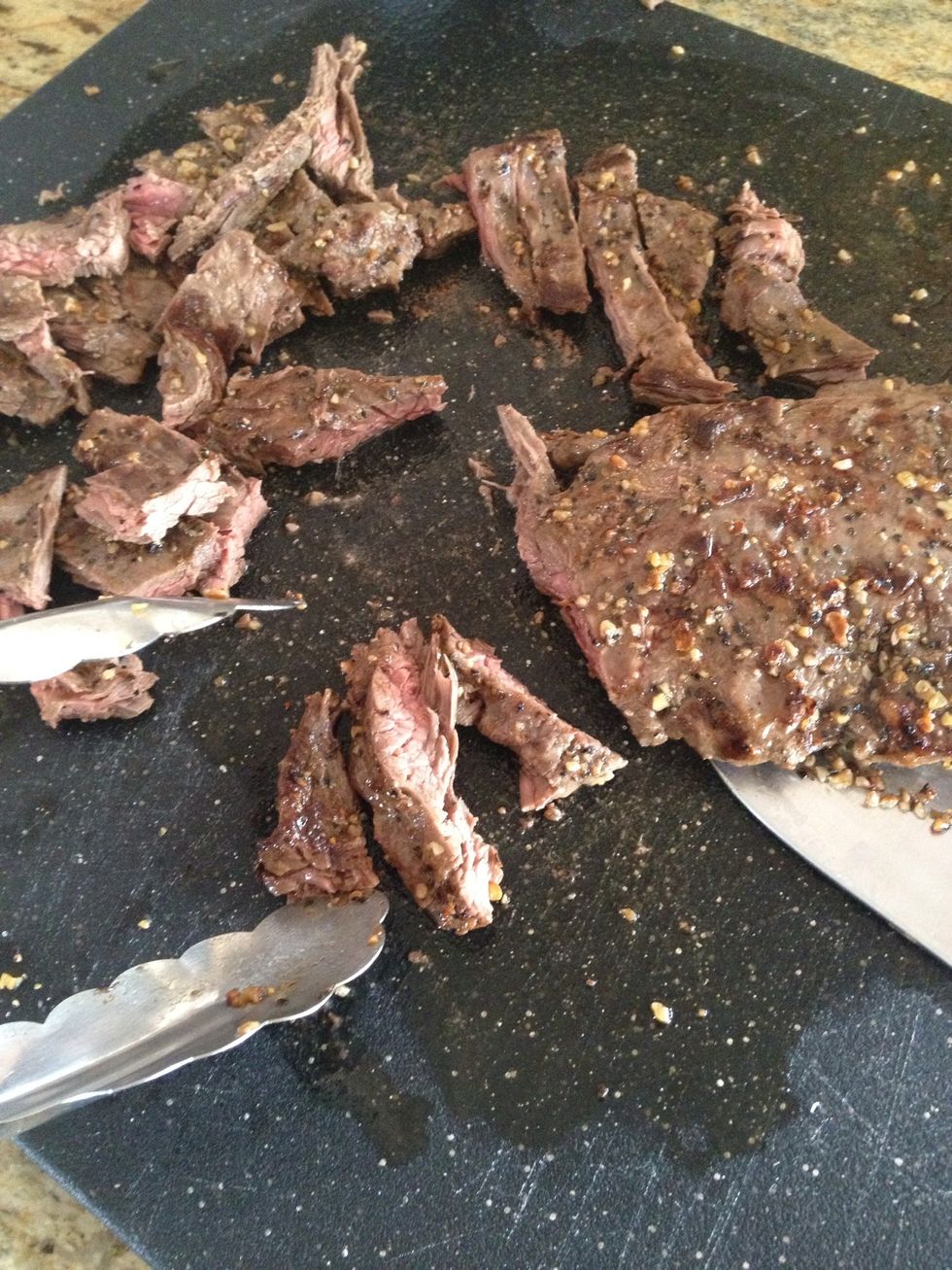 Slice, chop or leave whole depending on what you plan to serve with your steak
This rough chop works well with tacos, salads, sandwiches or over my son's favorite - Birdseye Steam Fresh Rice and Vegetable Medley ... Enjoy!
1-tsp olive oil
1-tbsp Montreal Steak seasoning
1.5-lbs skirt steak
Grill pan