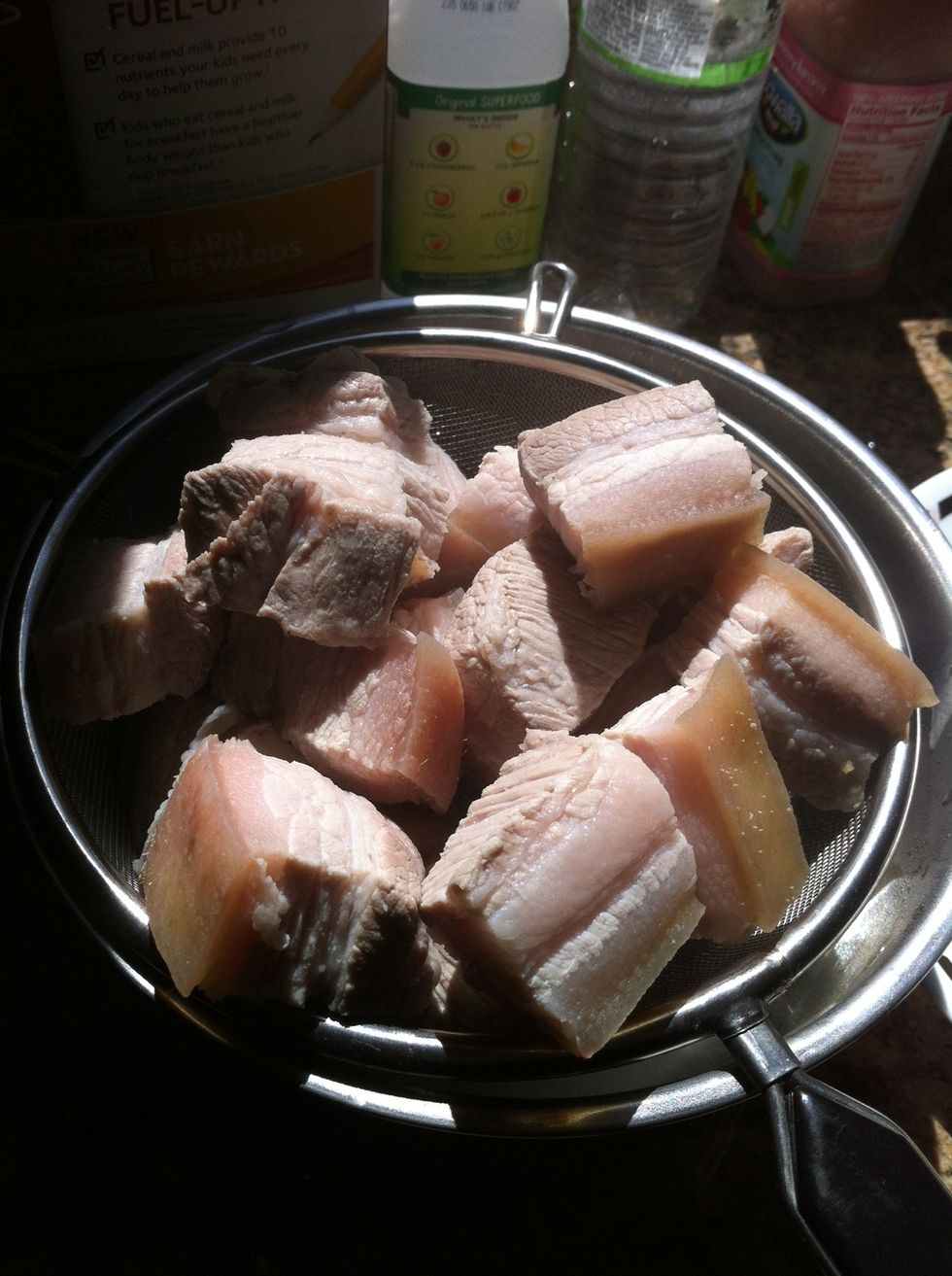 1. Chop your pork into chunks 2. Personally I always boil the raw pork for 30 seconds before hand. Hygiene reason 3. Drain it dry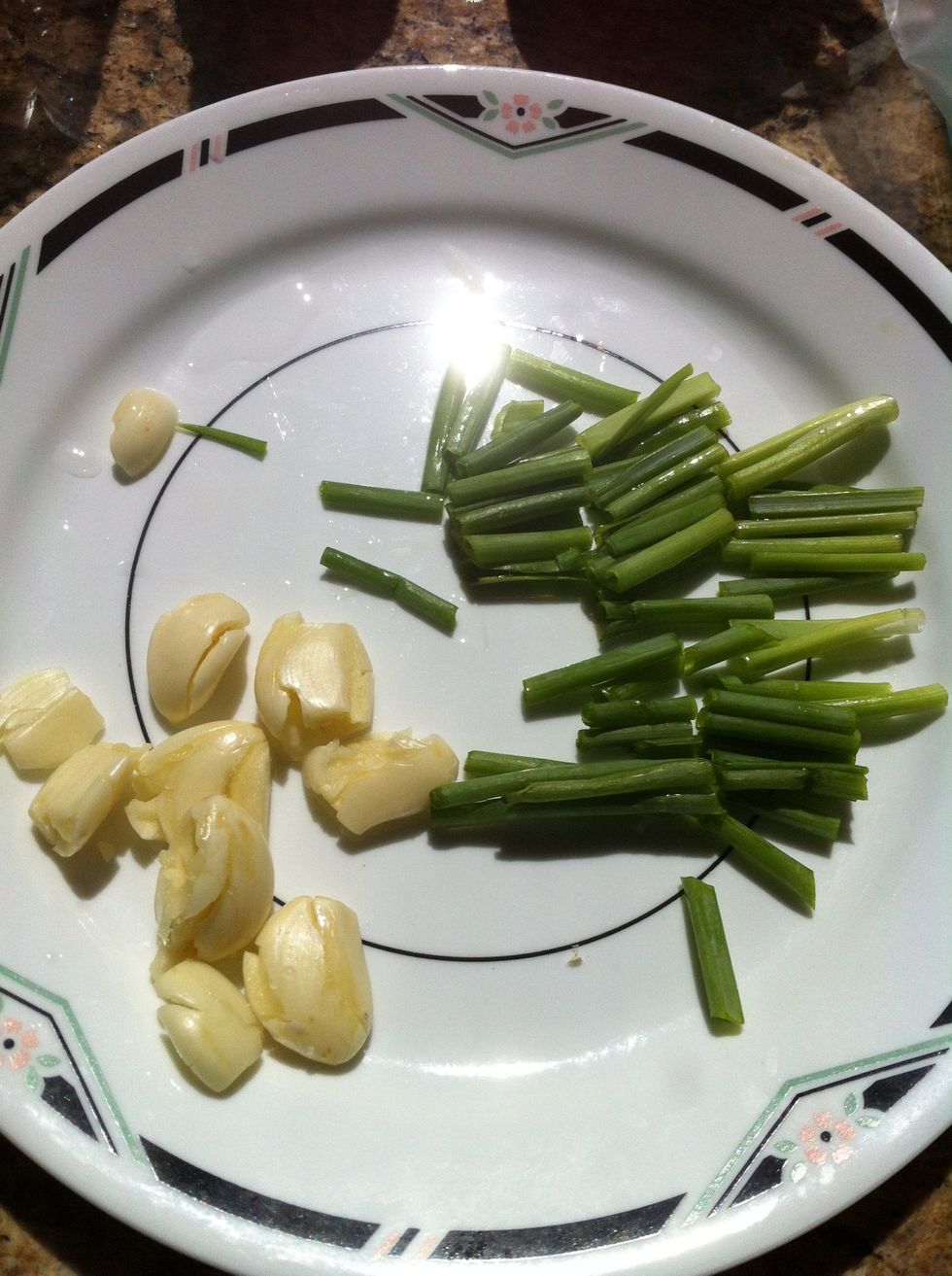 Chop your garlic and spring onion (green onion) before hand so you don't panic when cooking!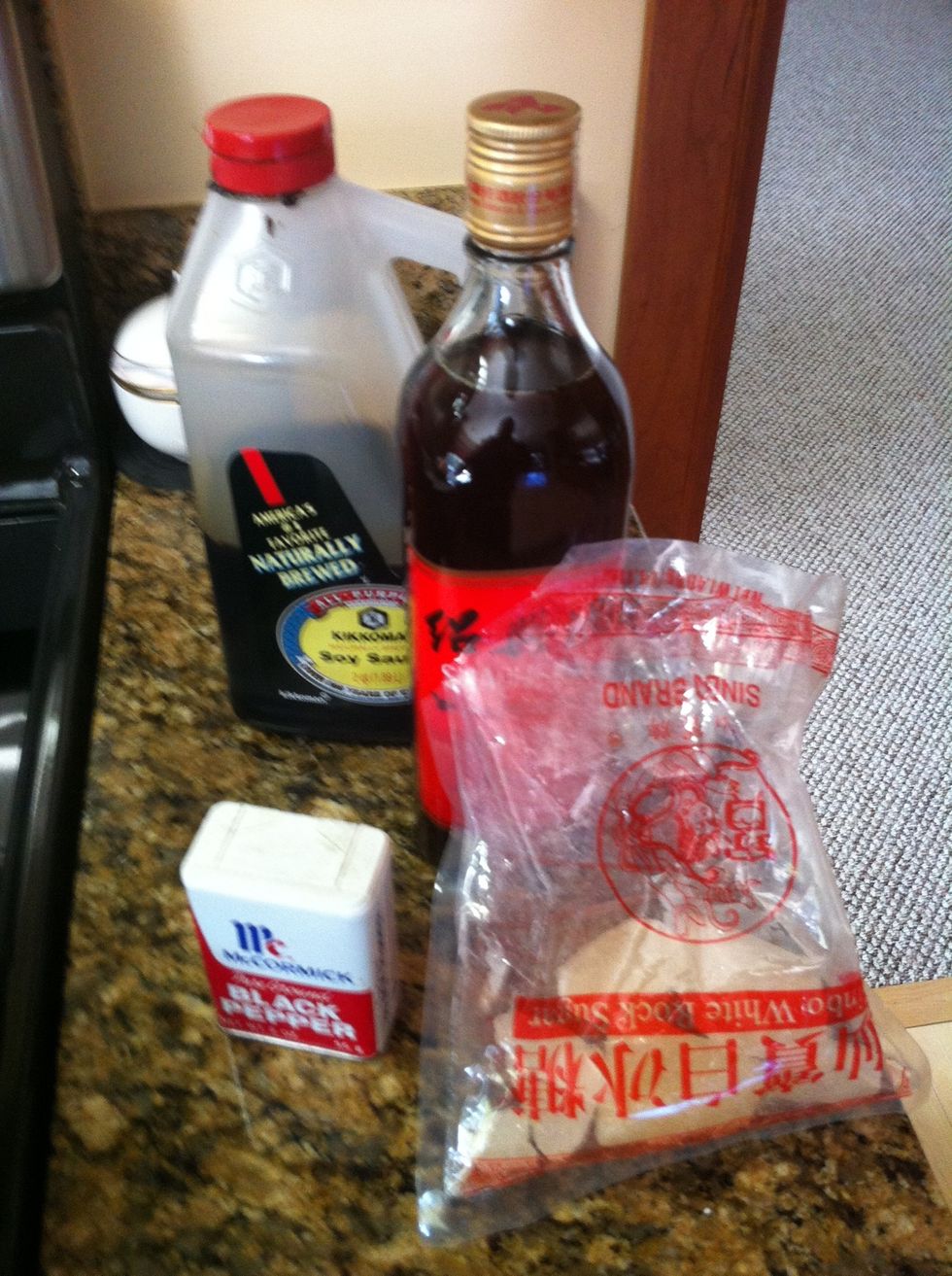 Ingredients to add: 1 glass of Soy sauce Pepper Sugar (brown sugar or crystal cane) 1 wine glass worth of Taiwanese whiskey (紹興)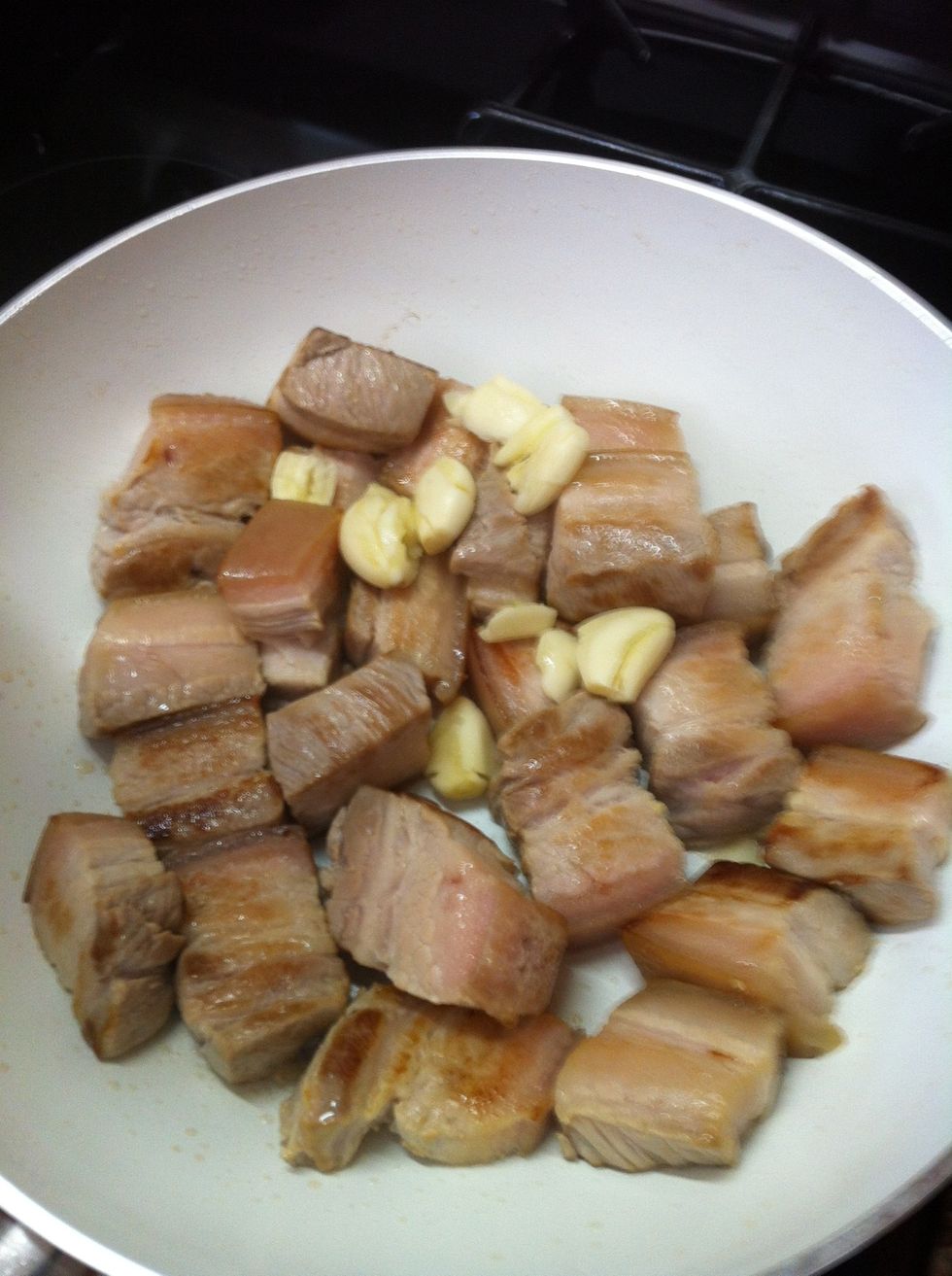 Fry the pork chop with garlic until its golden brown but not fully cook! All we want is to get it crispy from the outside.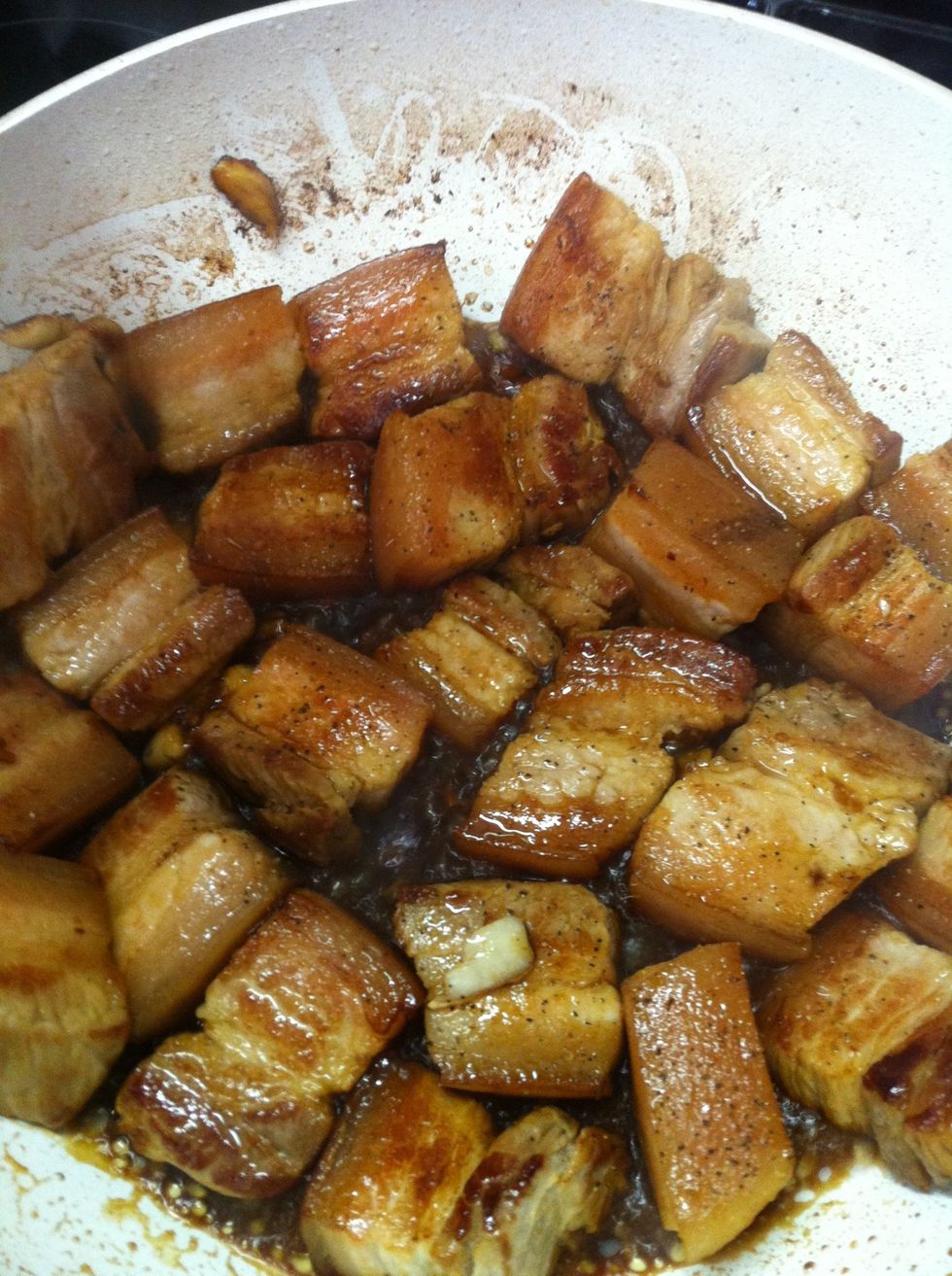 Once it's brown then add soy sauce and pepper.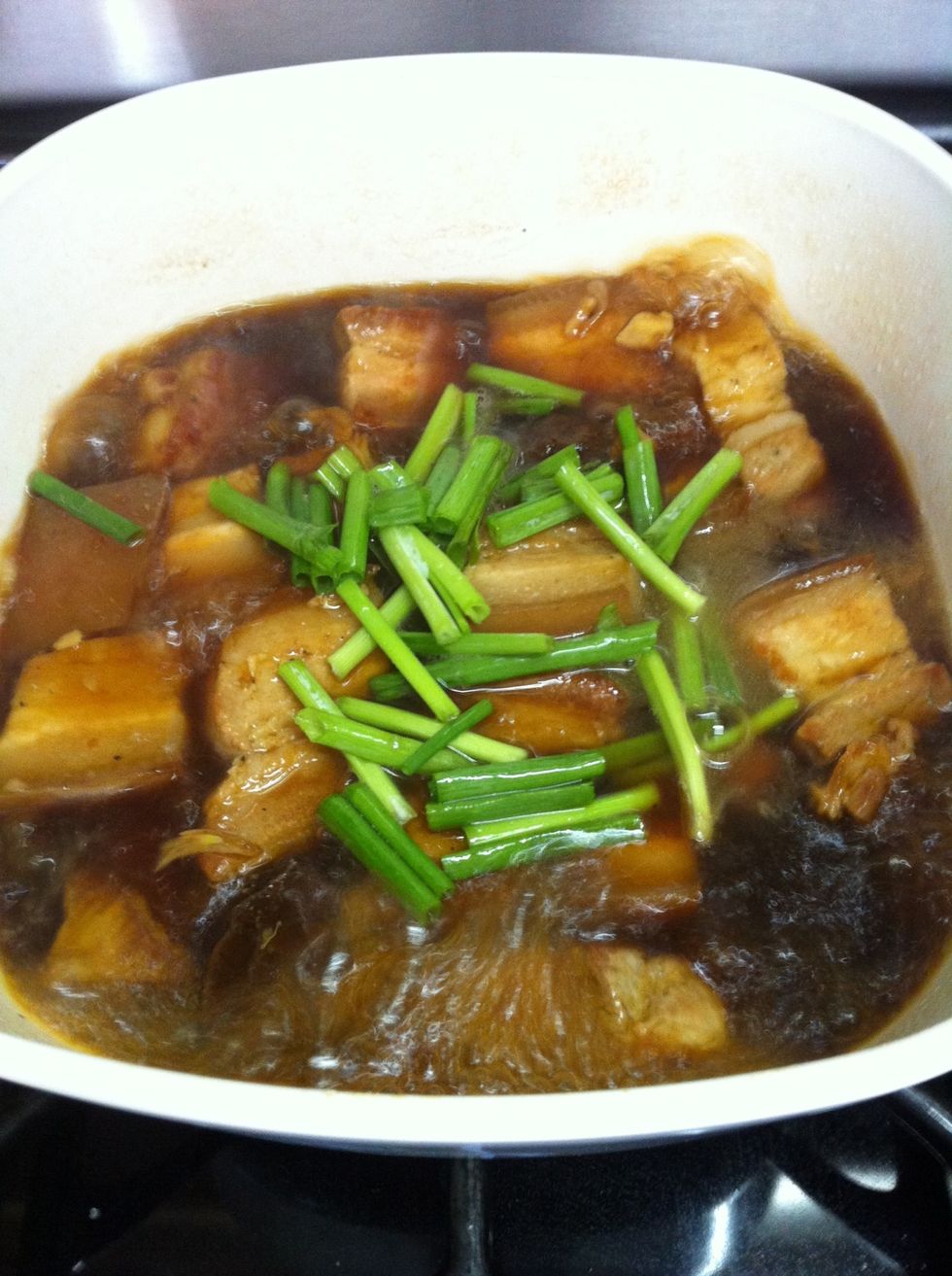 Add your whiskey , spring onion, sugar, and secret ingredient dry plum powder (梅粉). Boil it with lid on for 20mins.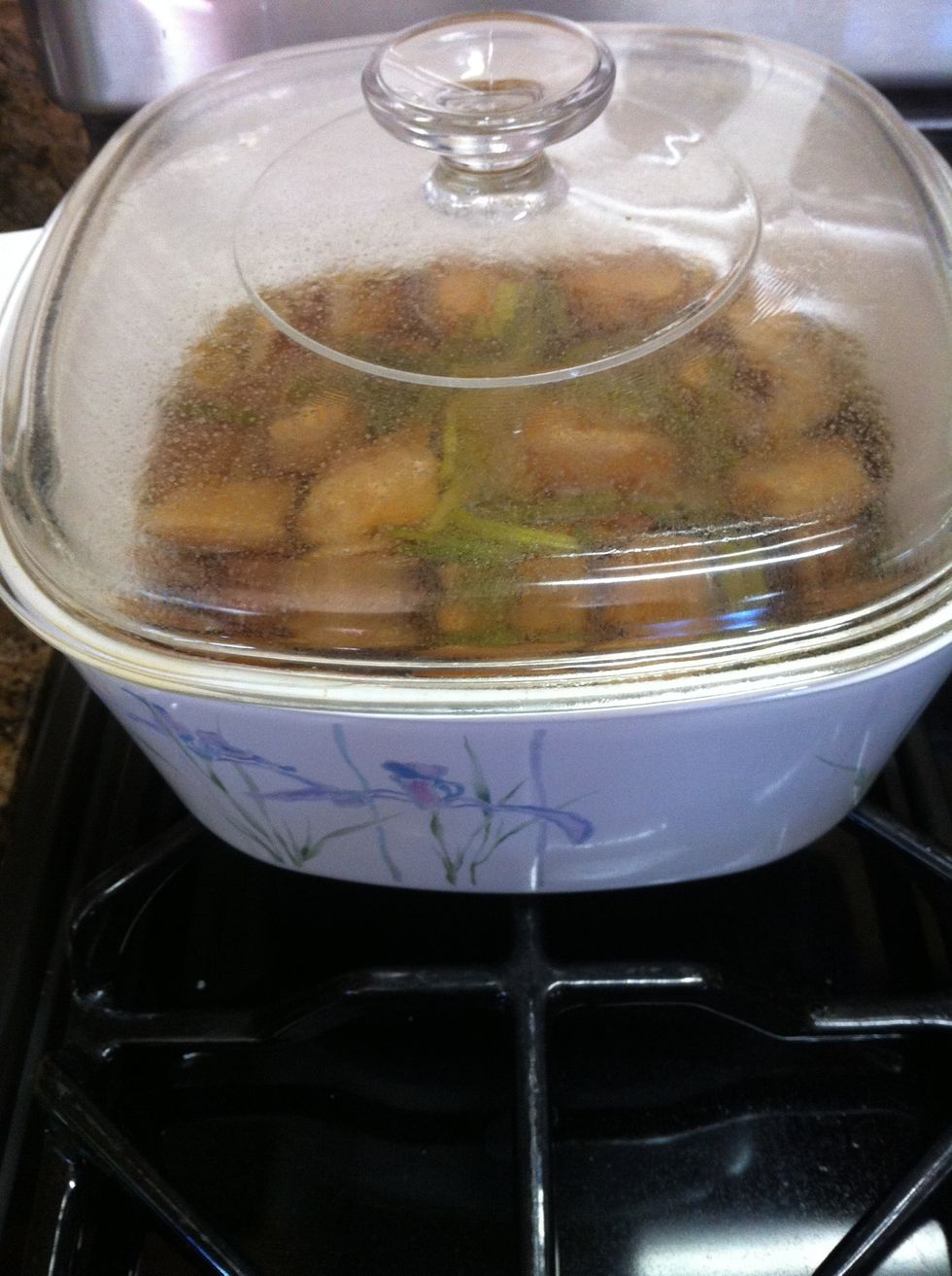 Leave the lid on and DO NOT remove the lid and let it boil for another hour!!!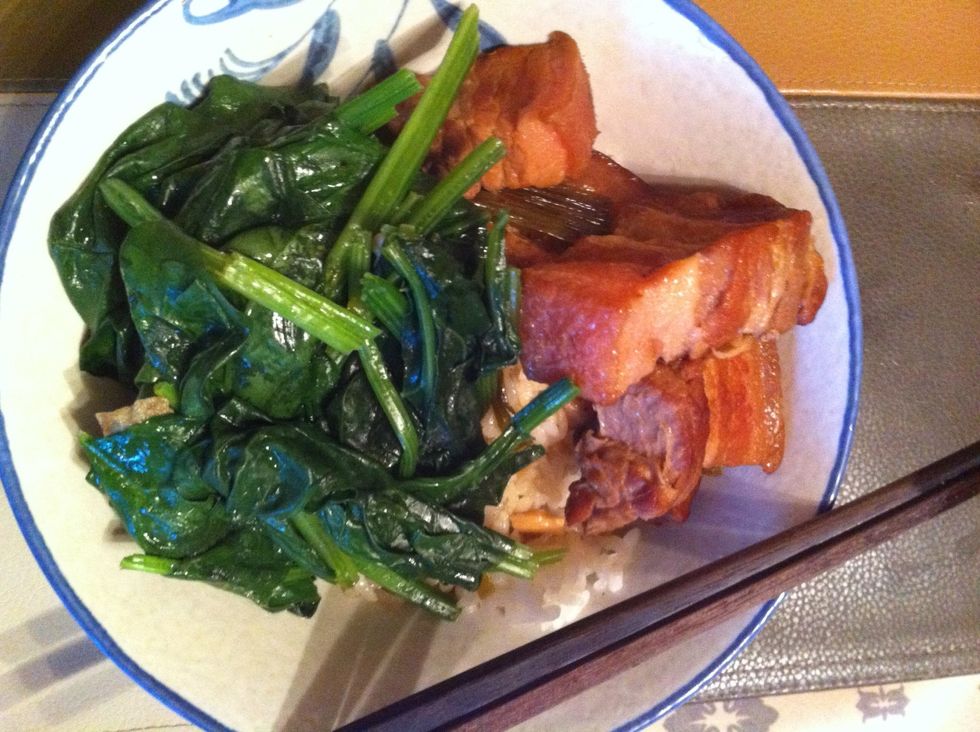 Be patient and wait until dinner time! I find that by reheating the stew makes it taste even better! The gravy is also great with rice and spinach!
530.0g A pack of lean pork
3.0 spring onion (green onion)
8.0 Cloves of garlic
1.0 Glass of Taiwanese whiskey
1.0pch Pepper for seasoning
5.0pch Sugar ( crystal or brown)
3.0pch Dry plum powder