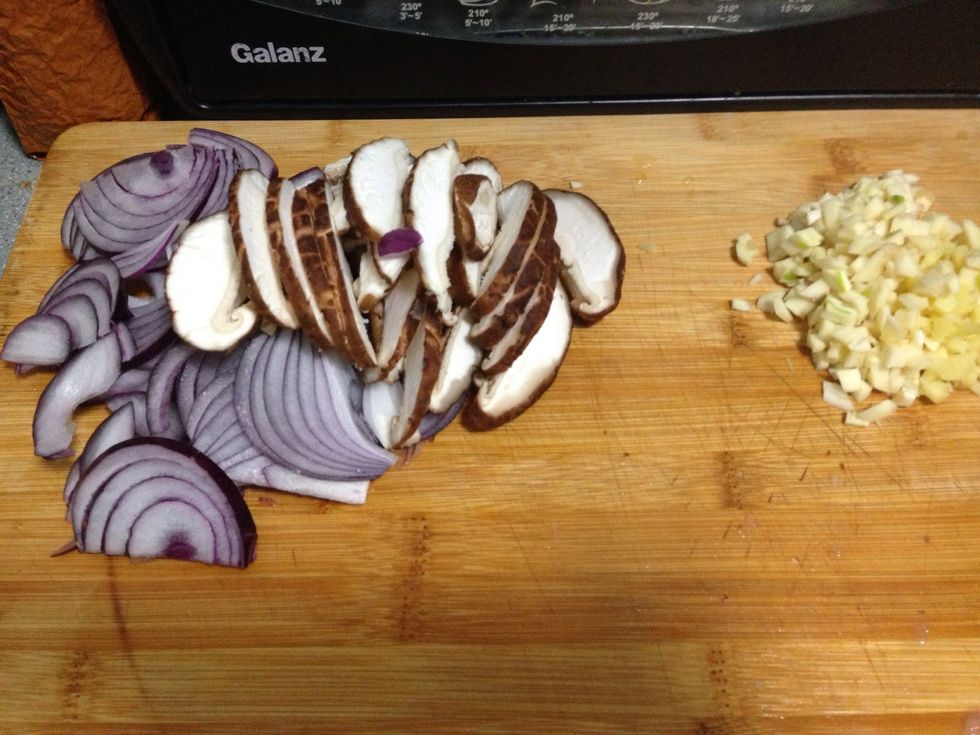 Slice the onion and mushrooms and finely chop the garlic and ginger. I like to double the amount of ginger used, a 2:1 ratio of ginger to garlic perfect!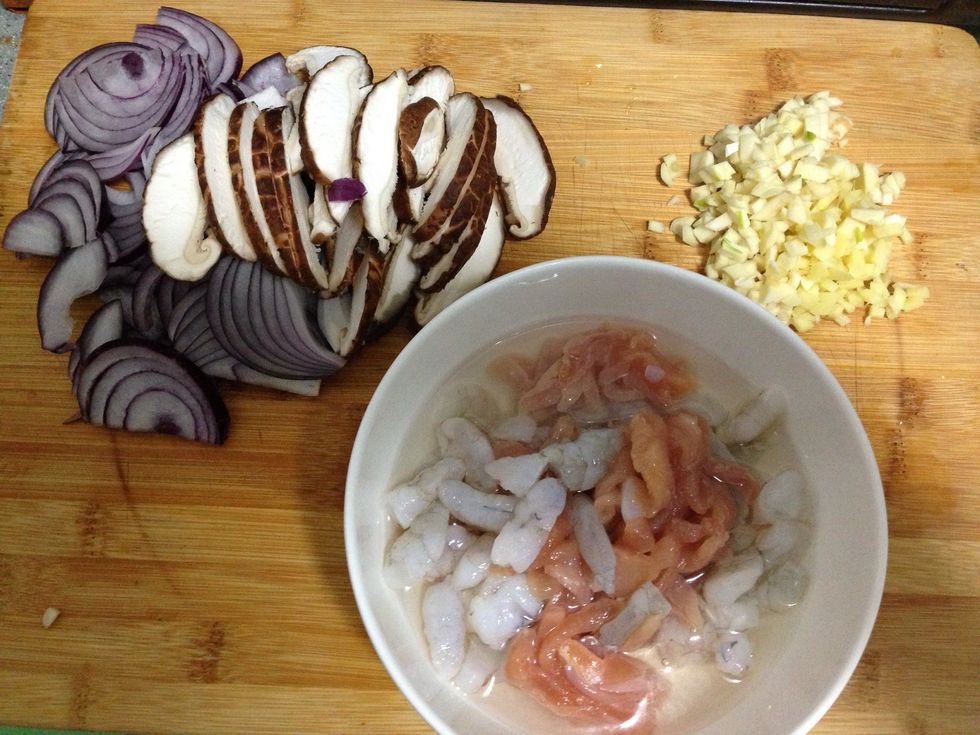 Slice the chicken and shrimp into bite sized pieces and marinate them in 1 cup of white wine and 1tsp white pepper.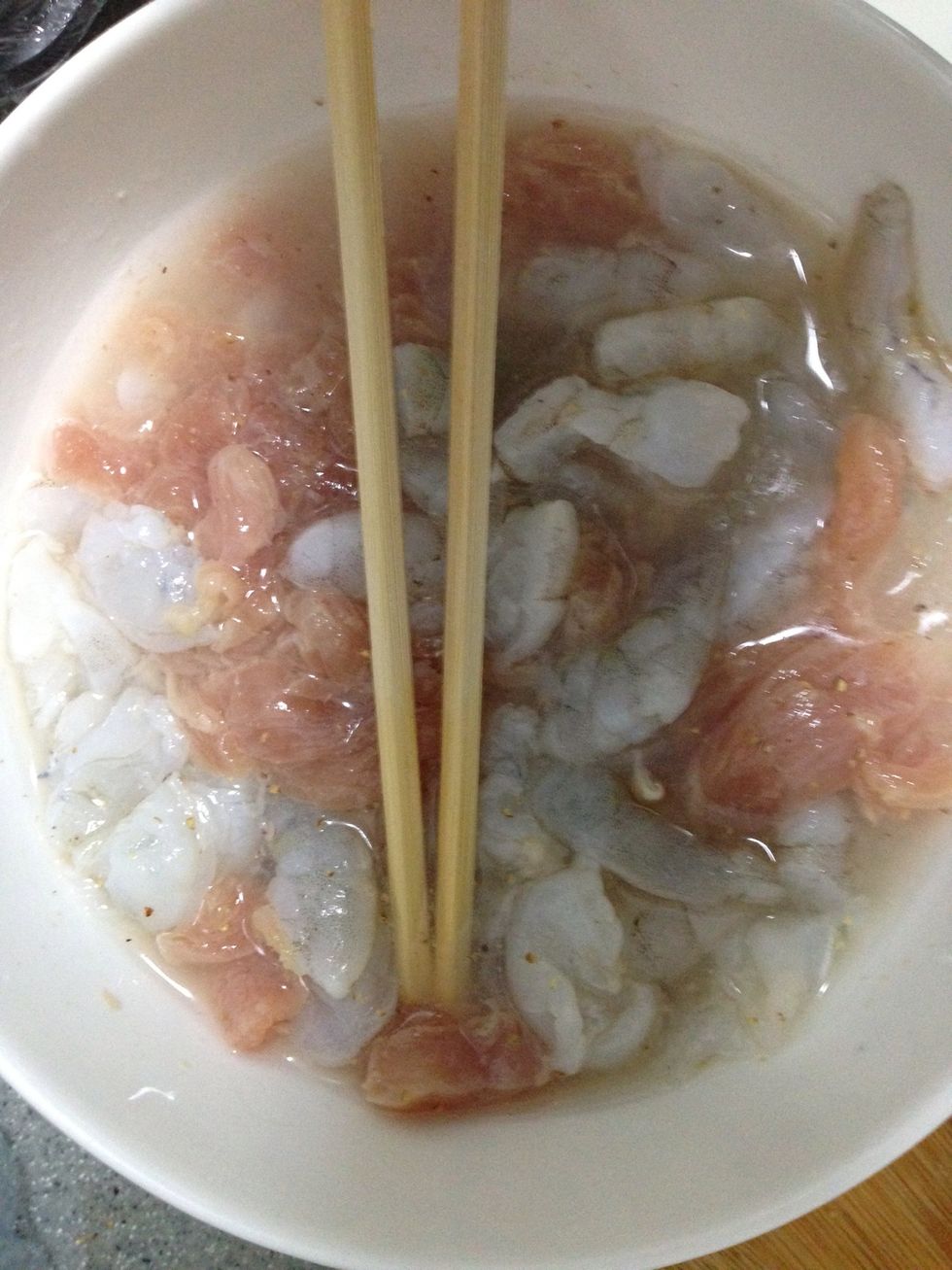 After the meat has marinated for 10 minutes it is ready to be cooked.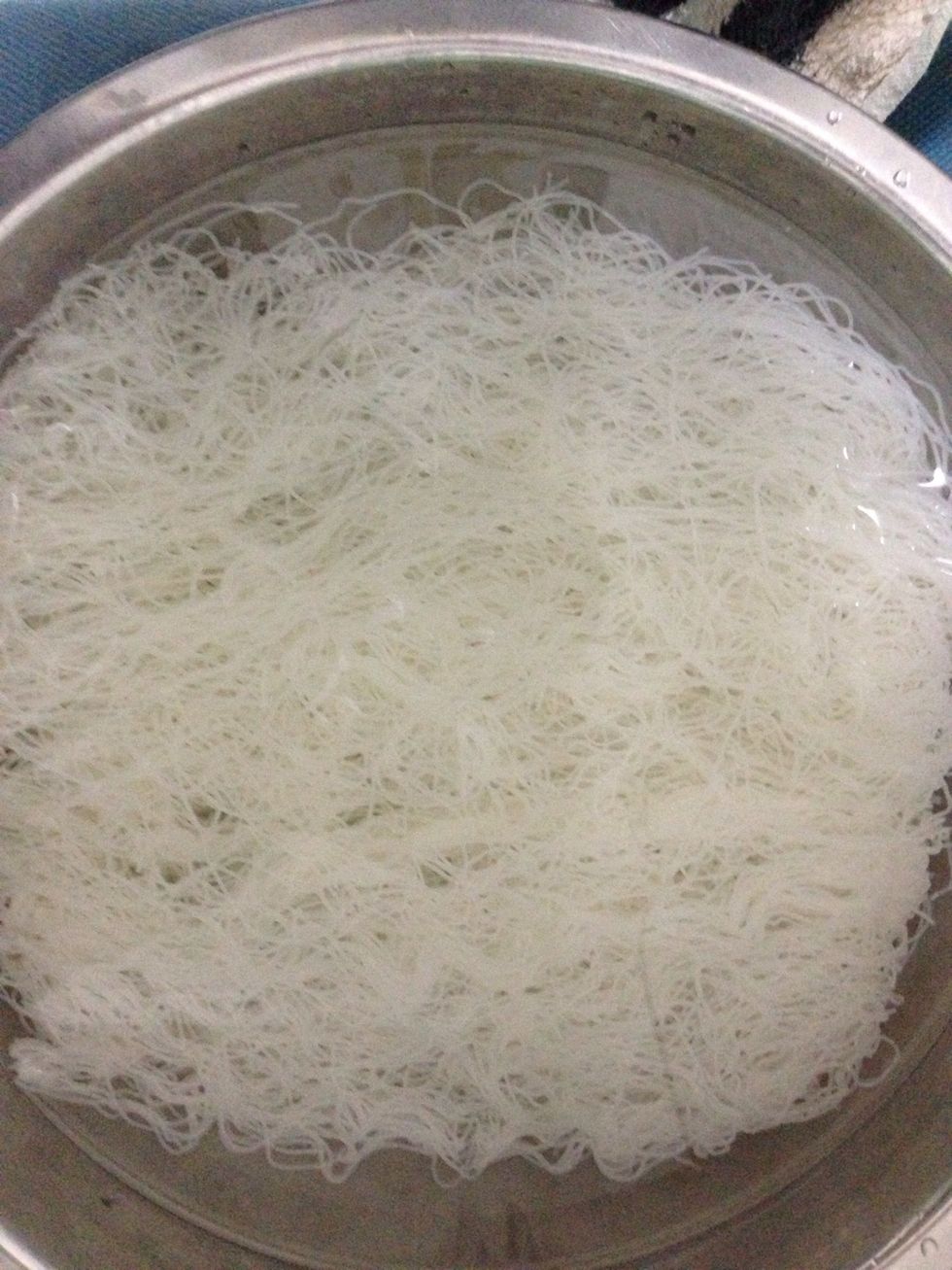 Soak the vermicelli rice noodles in room temperature water for 20 minutes. These noodles are really thin and do not need to be boiled.
Crack two eggs into a bowl,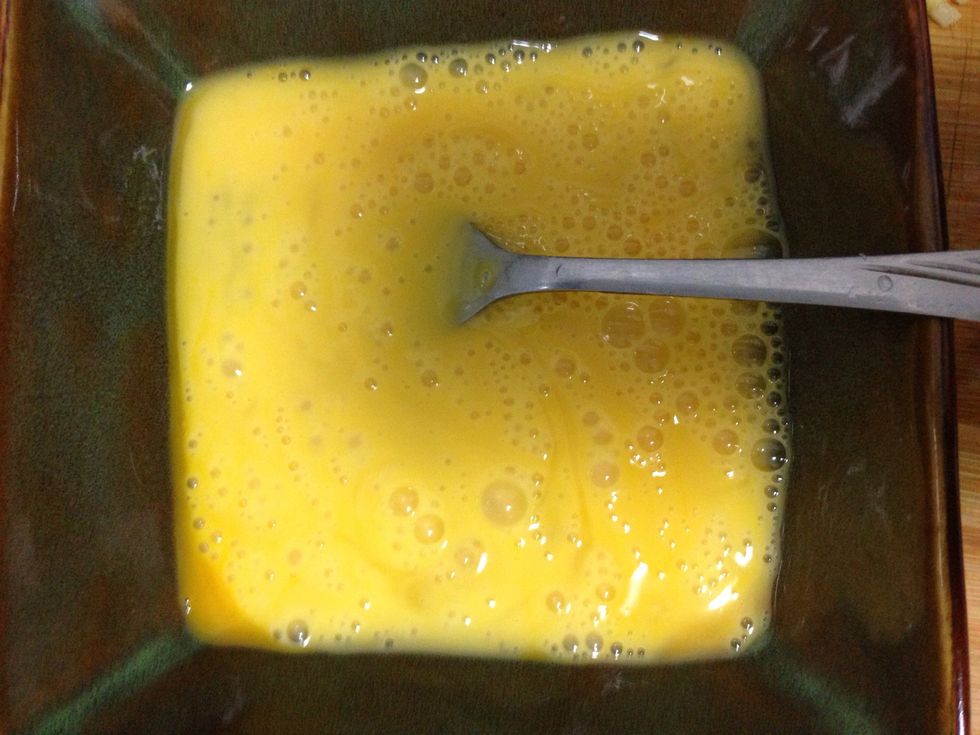 Stir them up.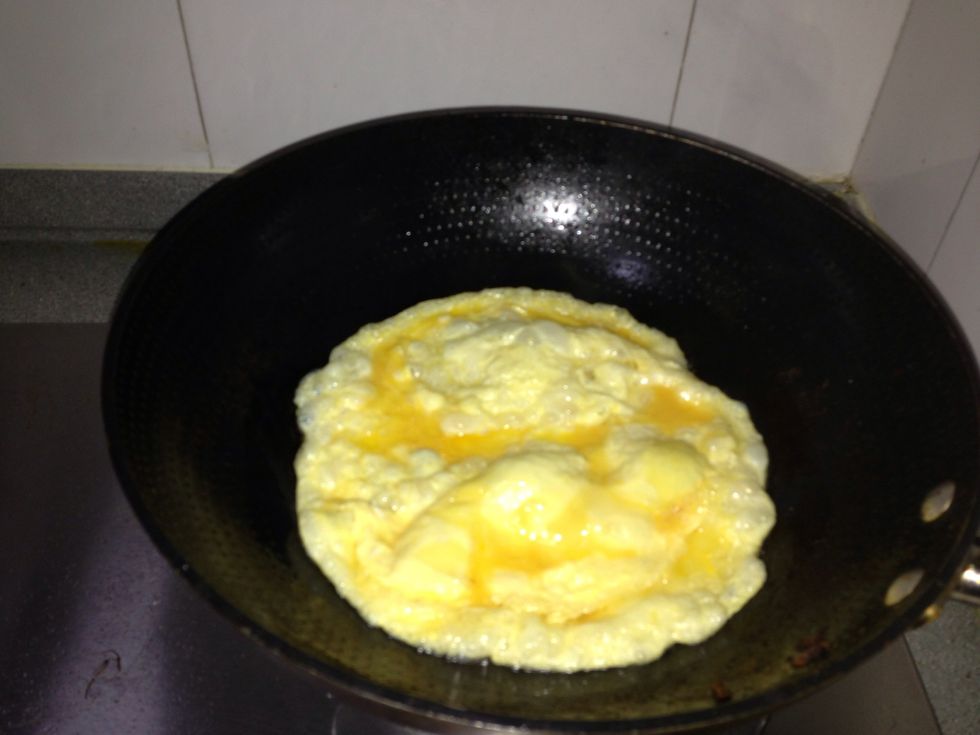 Now we're ready to start cooking! Heat 2 tbsp of oil in a wok or large pan and scramble the eggs.
Add 2 tbsp of green curry paste to the wok and stir together.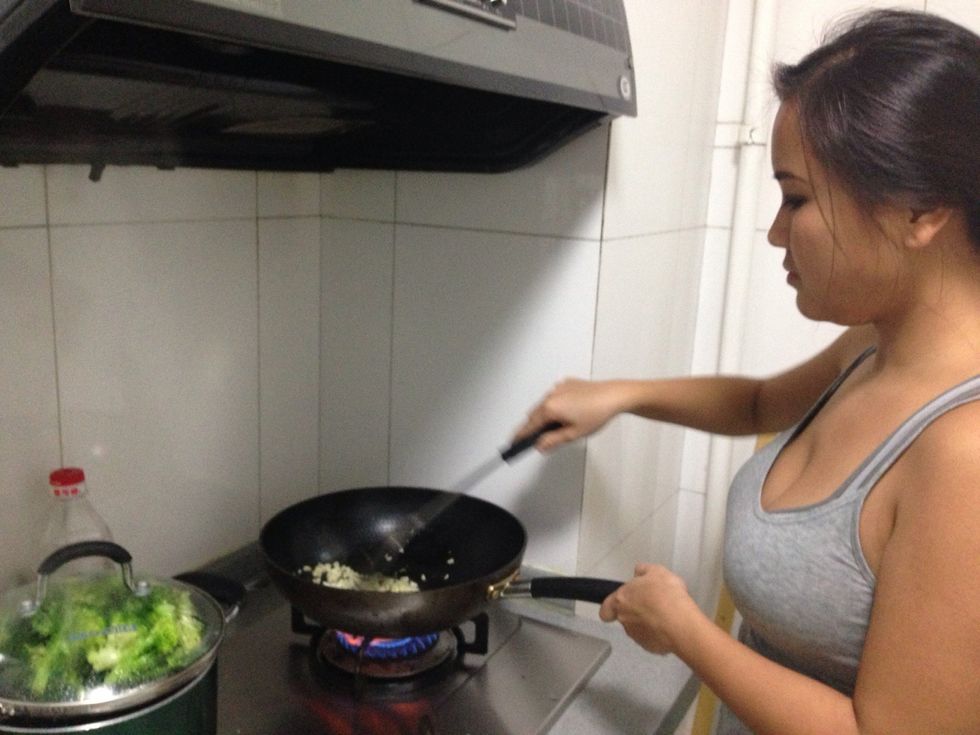 Once the eggs are cooked, add the chicken and shrimp and sauté together.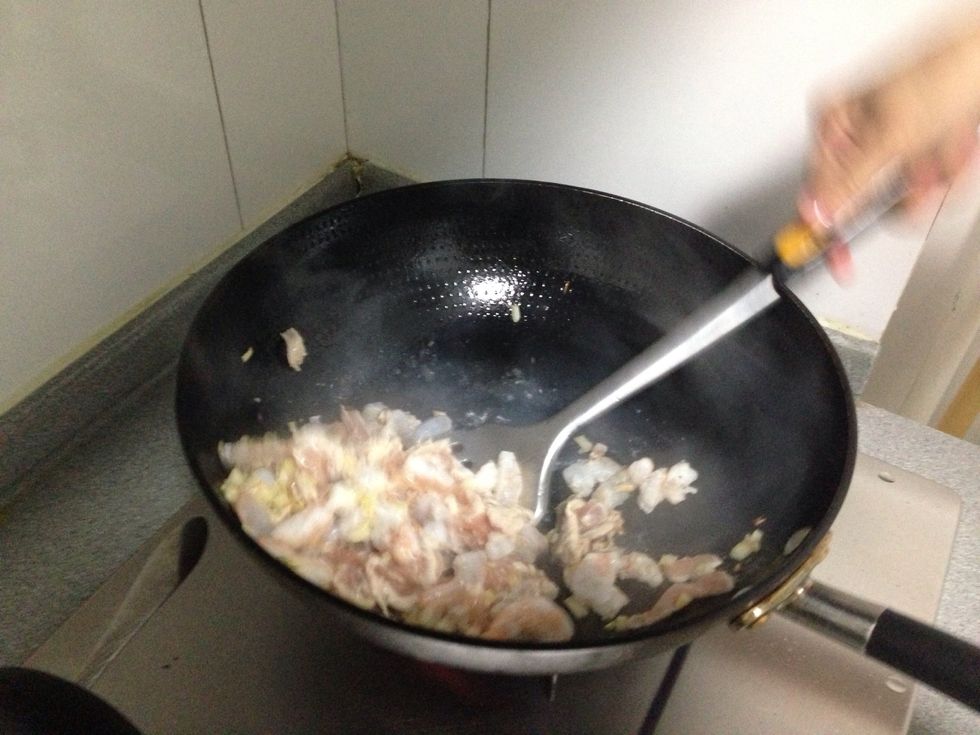 Add the mushrooms, onion, ginger and garlic stir together.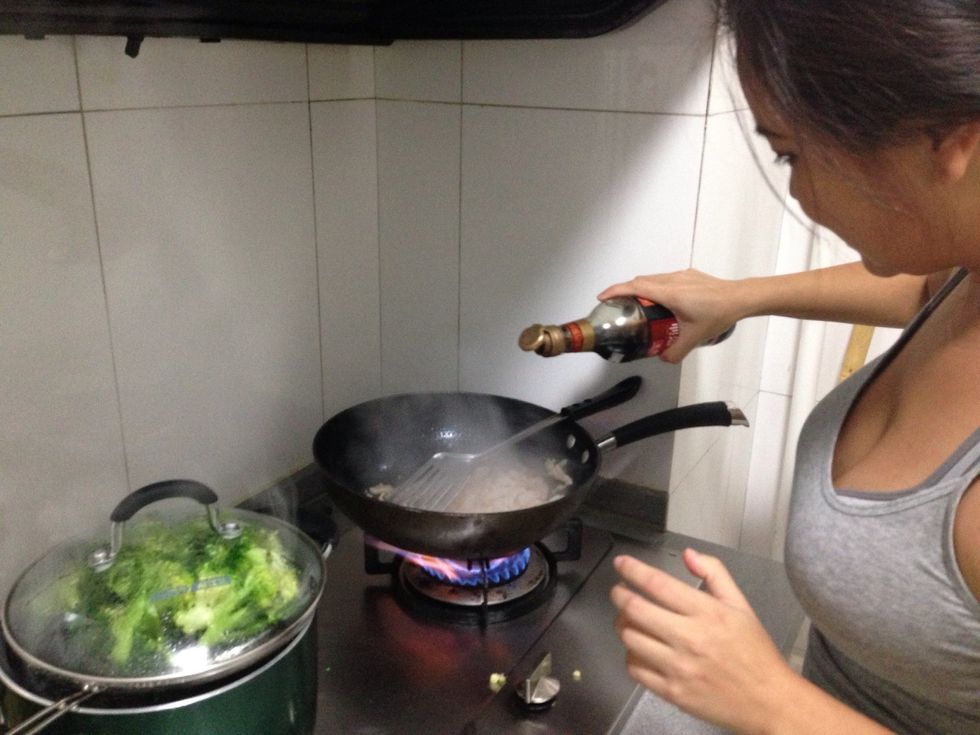 Add 1 1/2 tbsp dark soy sauce to the meat and egg mixture.
It may be easier to mix the noodles with forks.
We served our noodles with steamed broccoli and polished off the bottle of wine we opened for the dish. We drank Chardonnay but please feel free to use your favorite white :)
6.0 Shiitake mushrooms
1/2 Red onion
2.0Tbsp Minced ginger
1.0Tbsp Minced garlic
2.0 Eggs
1.0 Package vermicelli noodles
1/2Tbsp Dark soy sauce
1.0c White wine
1.0tsp White pepper
Salt to taste
Olive, coconut or peanut oil
Karen Hoefener
I am a lover of food, fancy cocktails, and traveling! I prefer watching commercials to some tv shows and do not like all-you-can-eat buffets.