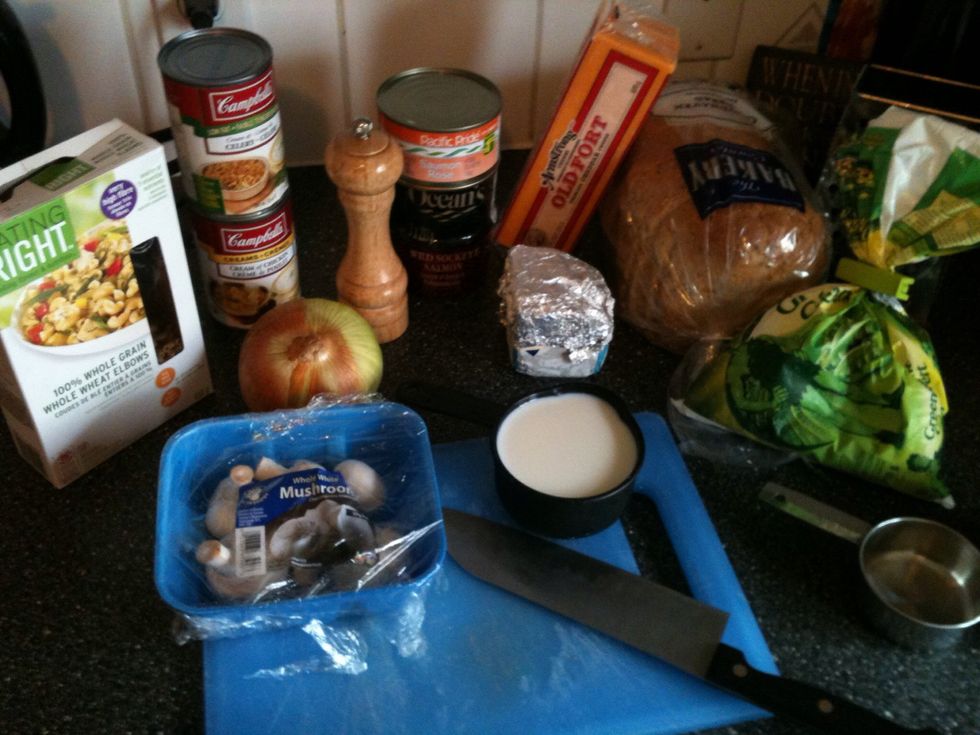 Gather the goods and preheat your oven to 375F/190C. I peel my mushrooms 👍🏼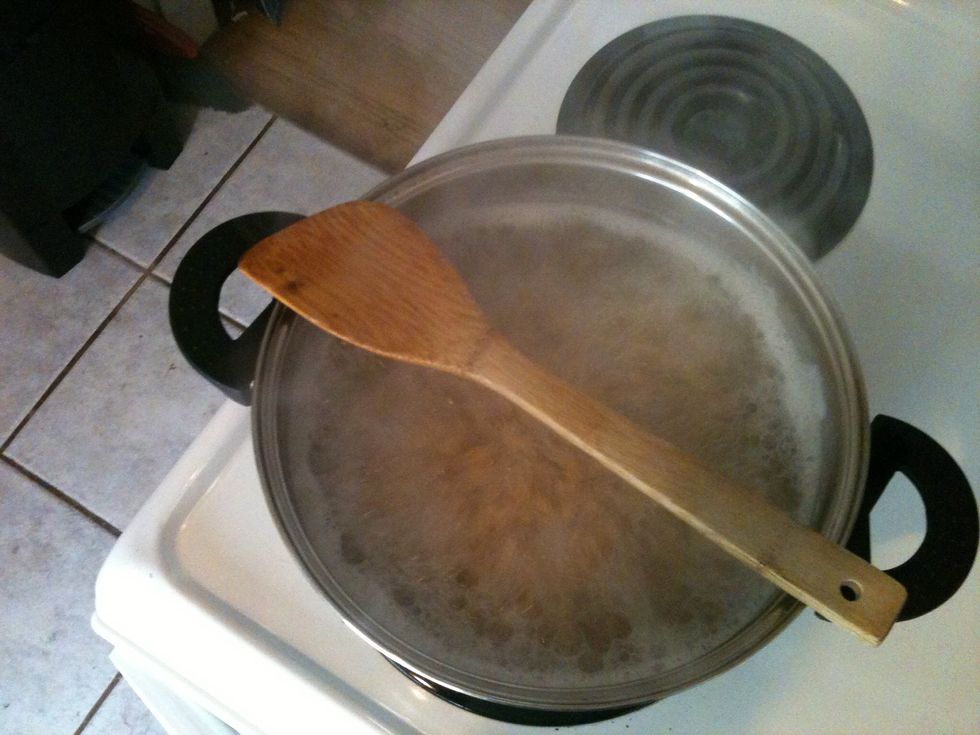 Cook around 1.5 cups of pasta to al dente, according the the suggested cooking time.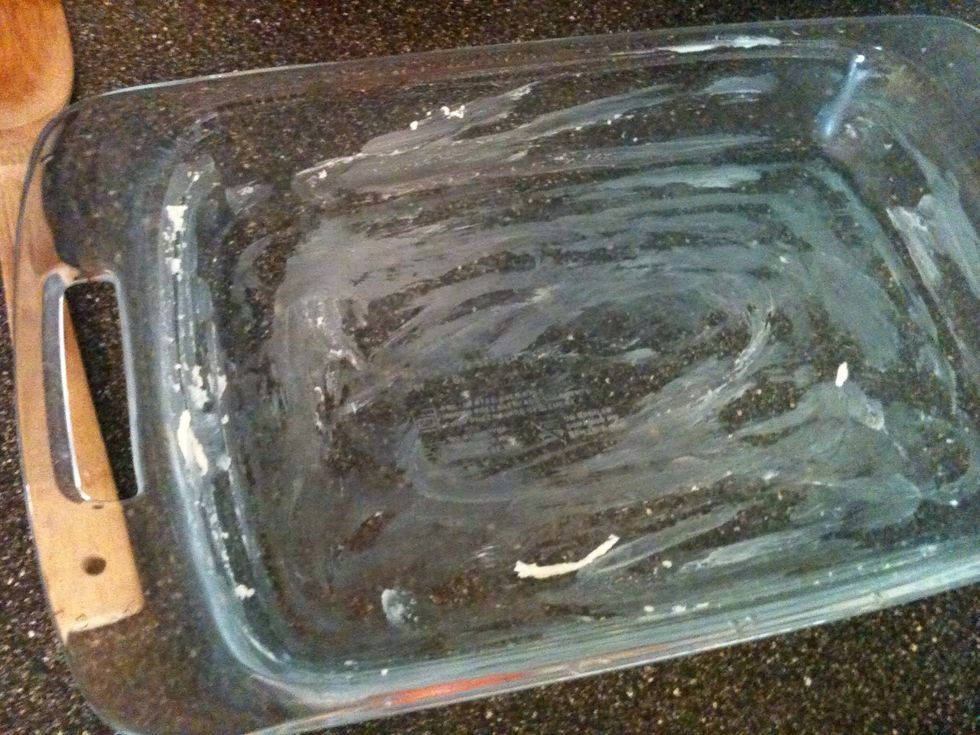 Grease a 9x13 baking dish/pan with butter and set aside.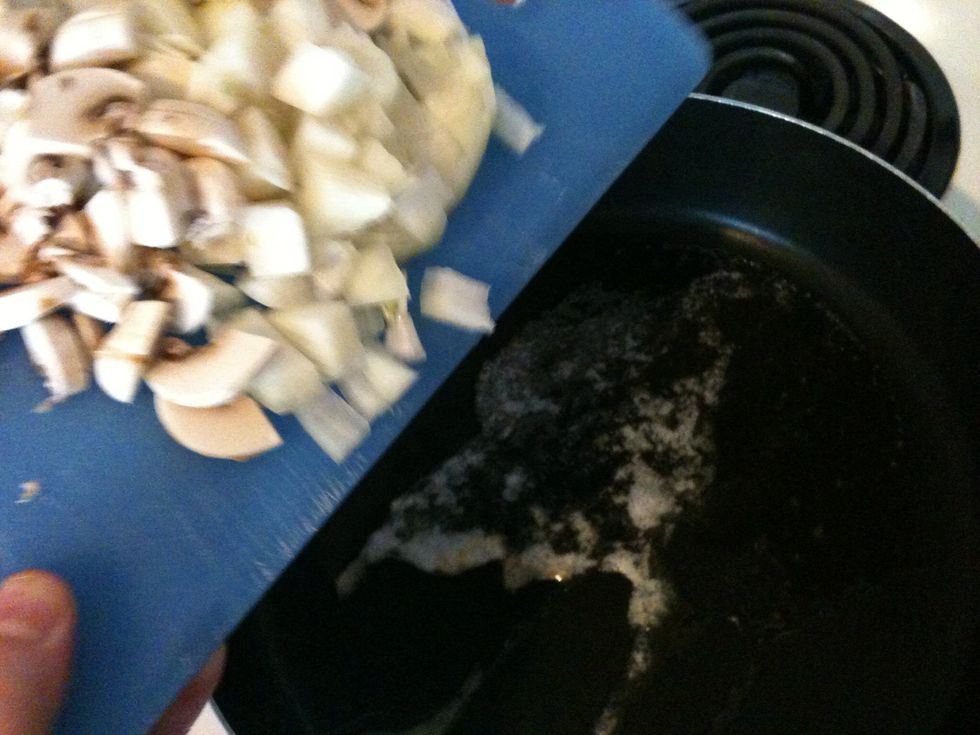 Chop mushrooms and onions . Fry them with 2 tsp butter in a pan over medium heat. Stir occasionally for about 4 min. After the onions turn soft (4-5 min) stir in peas and cook another 4 min.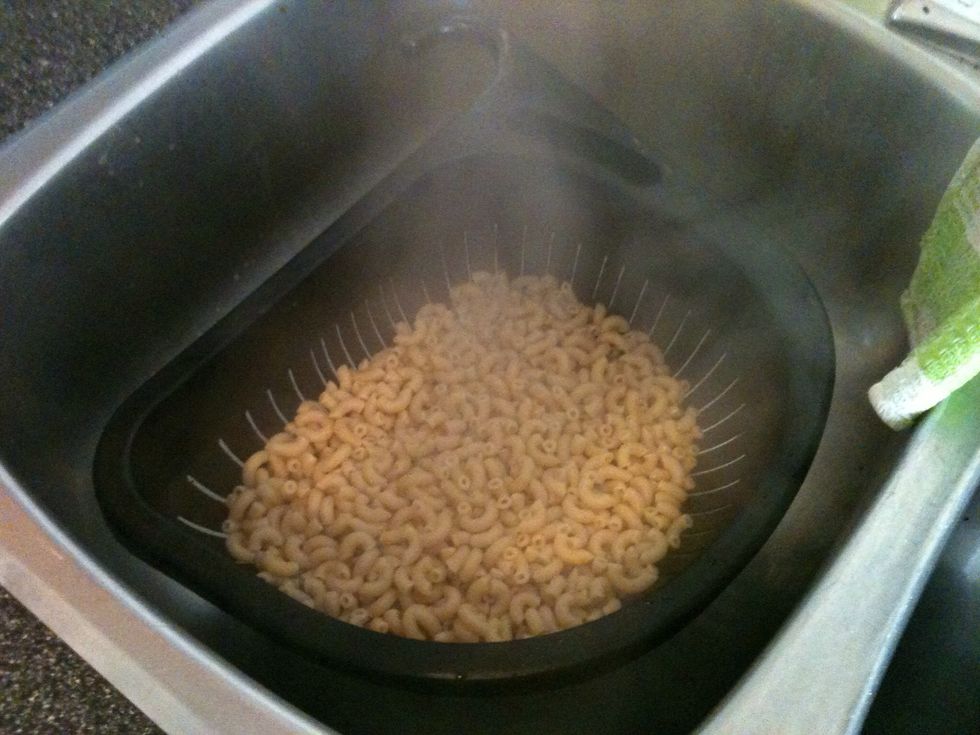 Drain your pasta. I like to give the wet noodles a few dashes of onion powder, then shake out the excess water. Measure out 3-3 1/3 cups of pasta and put in a large bowl.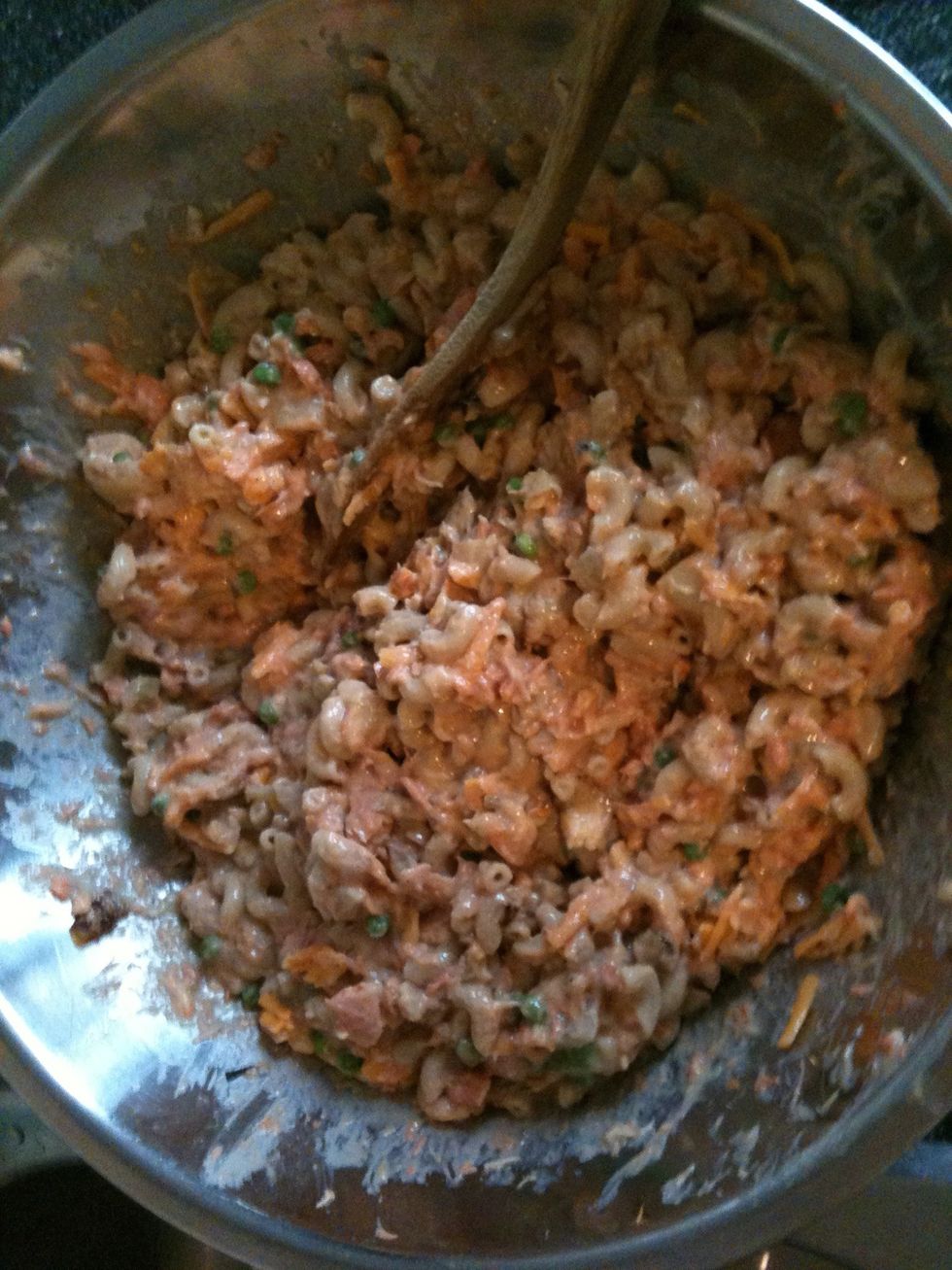 Open all the cans and drain salmon. Then with a fork, flake the salmon. Add together the soups, onion/mushroom/pea mixture, the milk, and the pepper into bowl with pasta. Blend well. Fold in salmon.
Pour into the greased dish. Cover vessel with aluminum foil. Pop the wrapped dish into the pre-heated oven and bake about 40 minutes.
Tear off 1/2 inch size pieces from bread and toss into a bowl. Drizzle olive oil/butter over the breadcrumbs as you stir.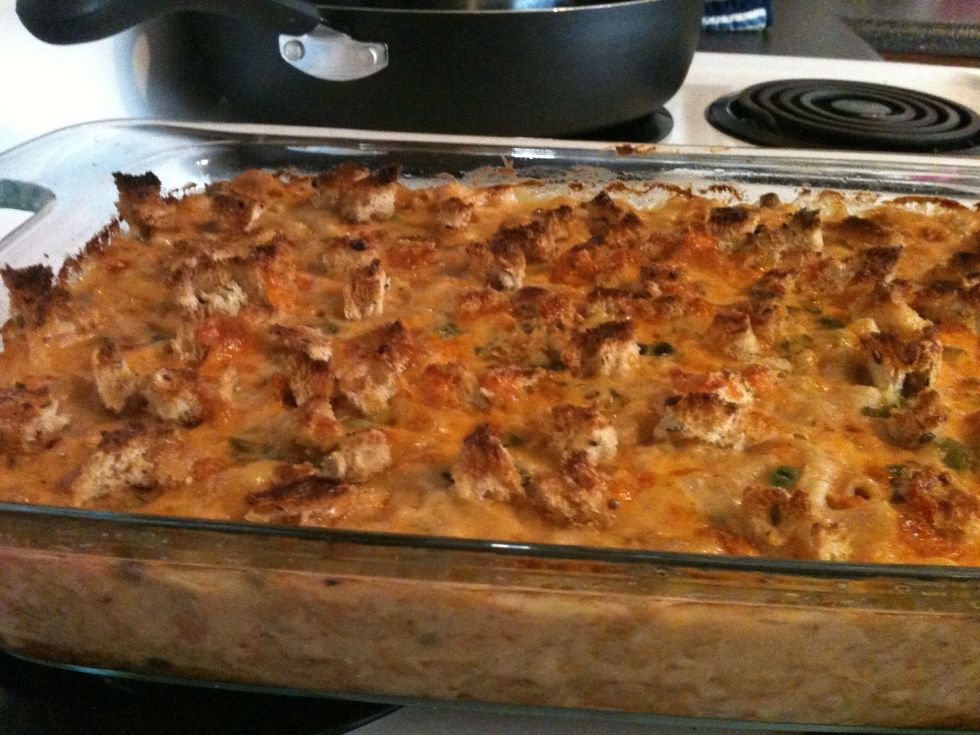 After 40 min cooktime, take casserole out of oven and turn oven to low broil. Remove foil and sprinkle breadcrumbs over casserole and return to oven. Bake a few min, but keep watch! as it may burn!
I like how this recipe works with other canned meats. I have tried : albacore tuna, ham, turkey, and once I tried leftover roast chicken. All were a success! Fresh salad pairs nicely. BON APPETITE!👌
1.5 cups uncooked pasta,
2.0 Large cans of salmon
2.0 Cans of condenced soup, one chicken, one celery
1.0c Peas
3 - 3 1/2 cups cooked macaroni (or style u dig)
1 yellow onion, chopped
1.0c Chopped button mushrooms
1.0c Shredded aged cheddar cheese.
1.0c Milk
0.0tsp Black pepper
1.0c Breadcrumbs (fresh or seasoned)
2.0Tbsp Olive oil / butter , melted