I am grilling the pork chops using a simple charcoal grill. Hence the grill marks may not be as prominent as it should be. However these pork chops are just as juicy, tender and deliciously smoky.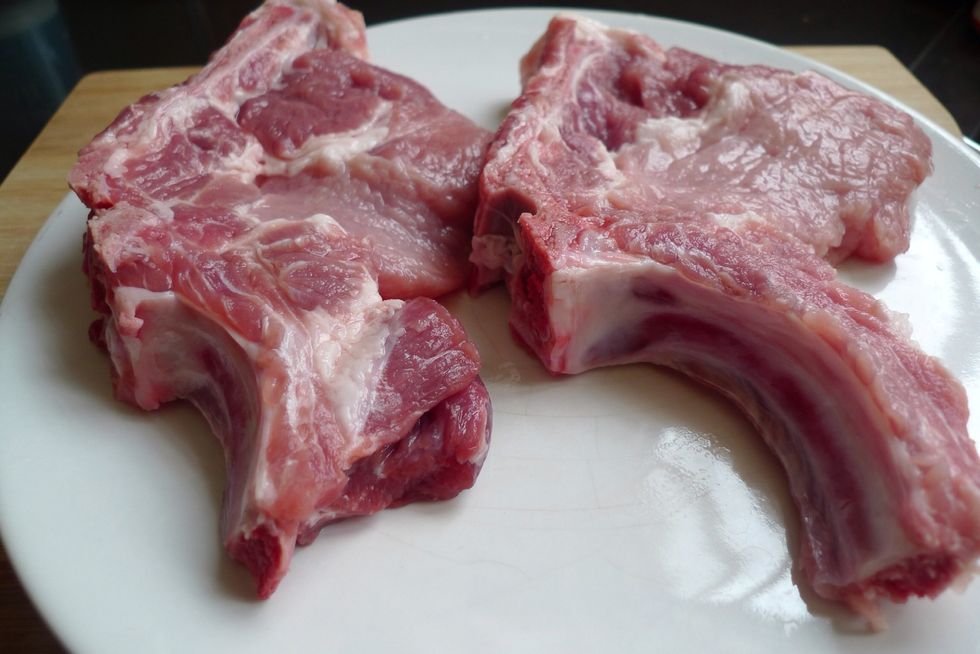 To grill the pork chop, first trim off excess meat and fat away from the ends of the chop bones. Rinse and pat dry.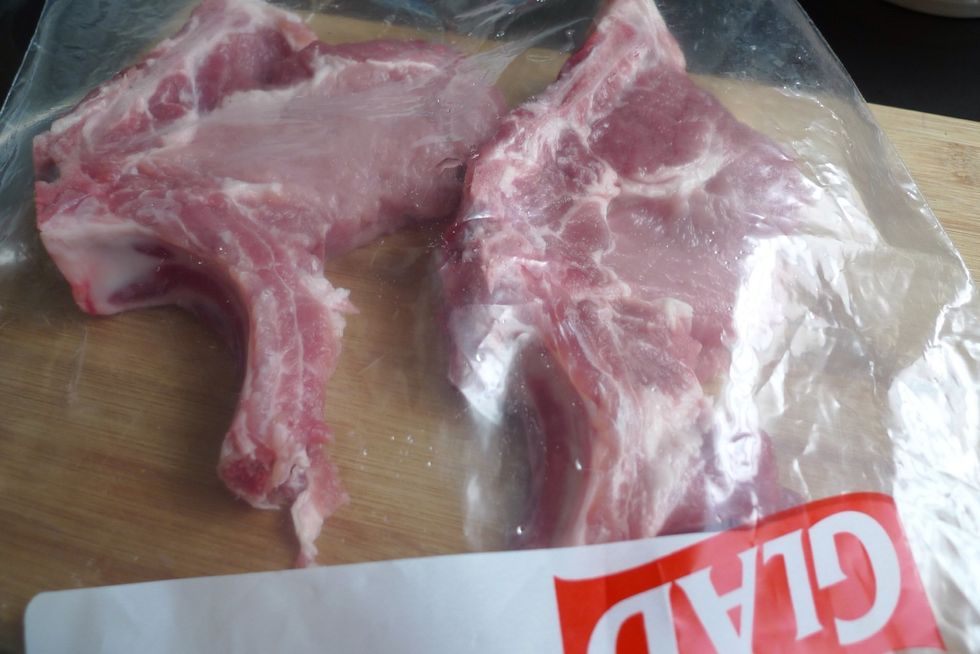 Place the pork chops in a ziploc freezer bag.
Prepare the ingredients to marinade the pork chops.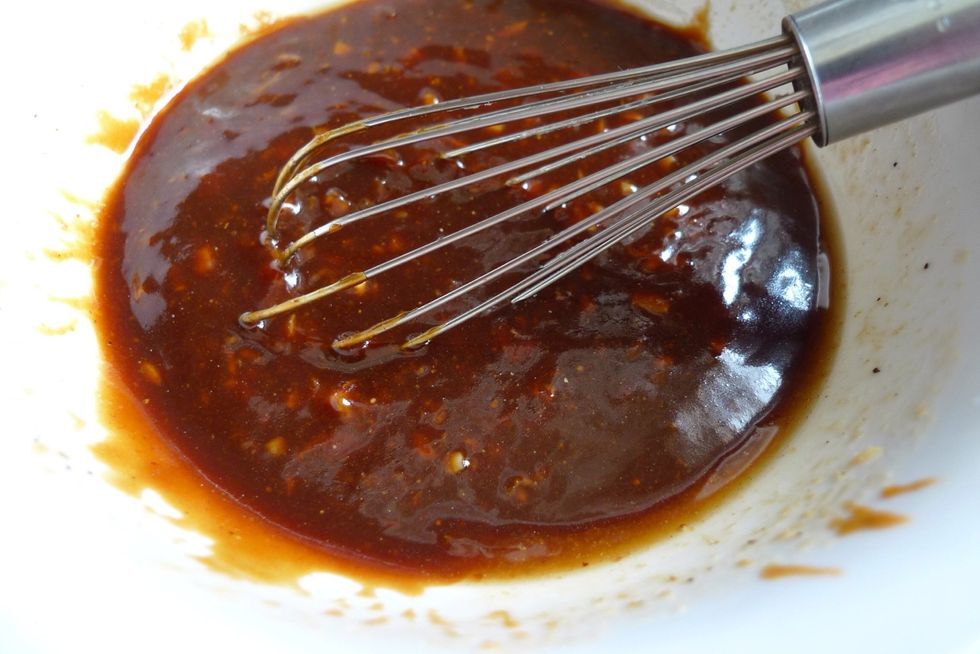 Combine the marinade ingredients in a bowl. Whisk to mix thoroughly.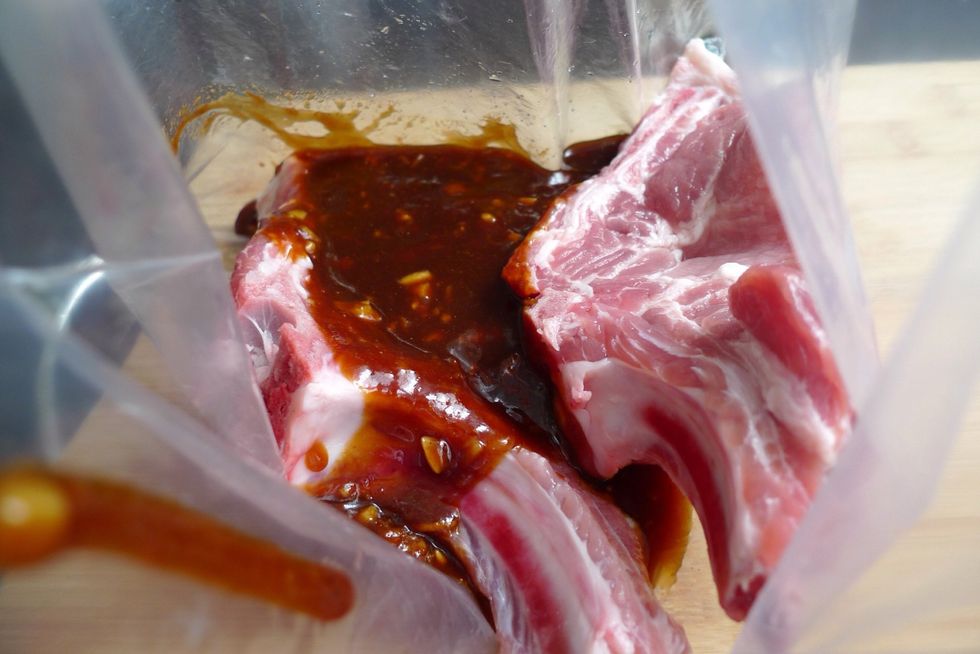 Pour about 60% of the marinade into the freezer bag over the pork chops. Reserve the balance of the marinade to glaze the chops later while grilling.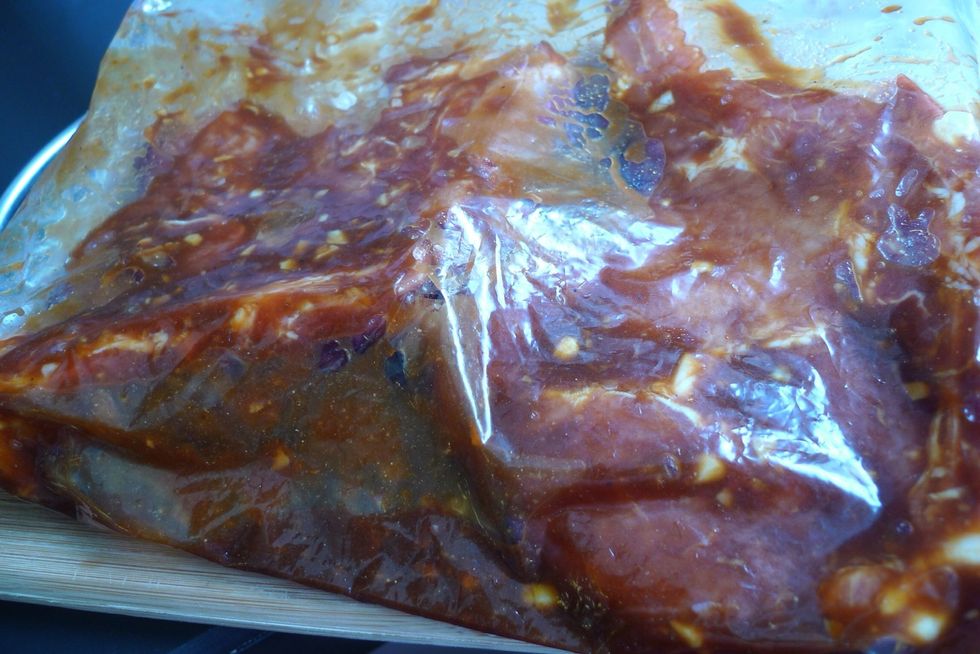 Make sure the pork chops are thoroughly coated with the marinade. Squeeze out excess air and seal the freezer bag. Refrigerate for up to 8 hours.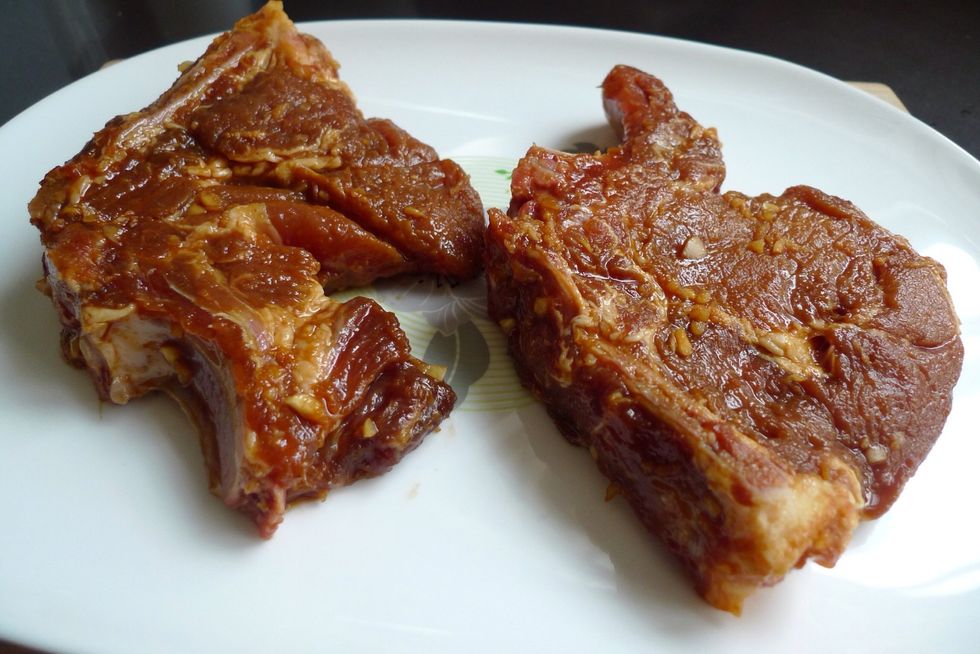 Take the pork chops out from the refrigerator, drain and place on plate 1 hour before grilling. Discard the marinade. These pork chops are finally ready for the grill!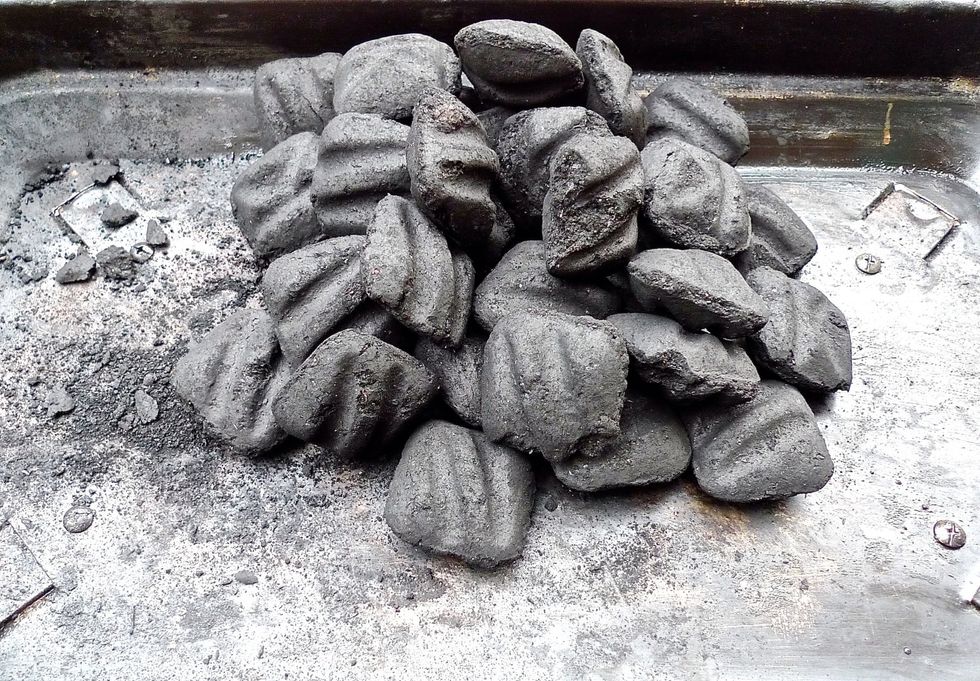 Next prepare the charcoal grill for HIGH HEAT grilling. Place the charcoal briquettes in the centre of the grill.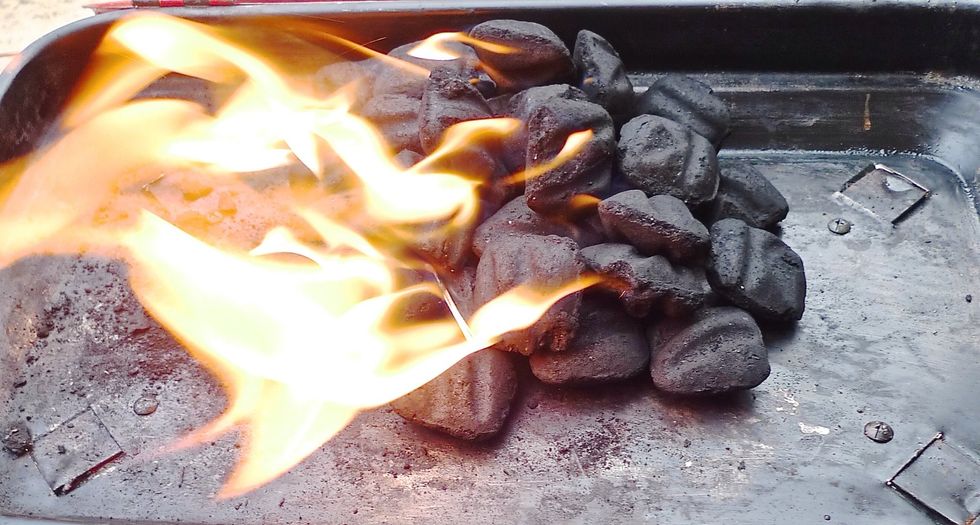 Light the charcoal briquettes.
Use a grilling tong to even out the heat.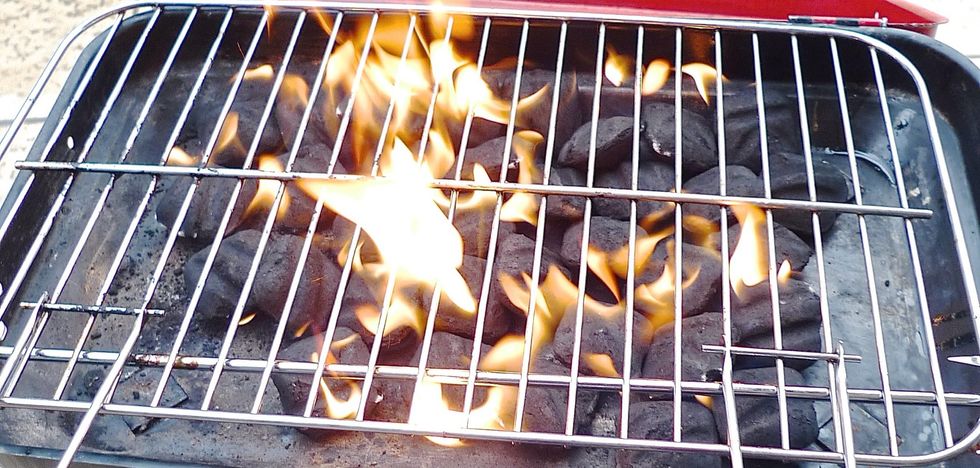 Place the grilling grate in its place. Let the grilling grate heat up for about 5 minutes.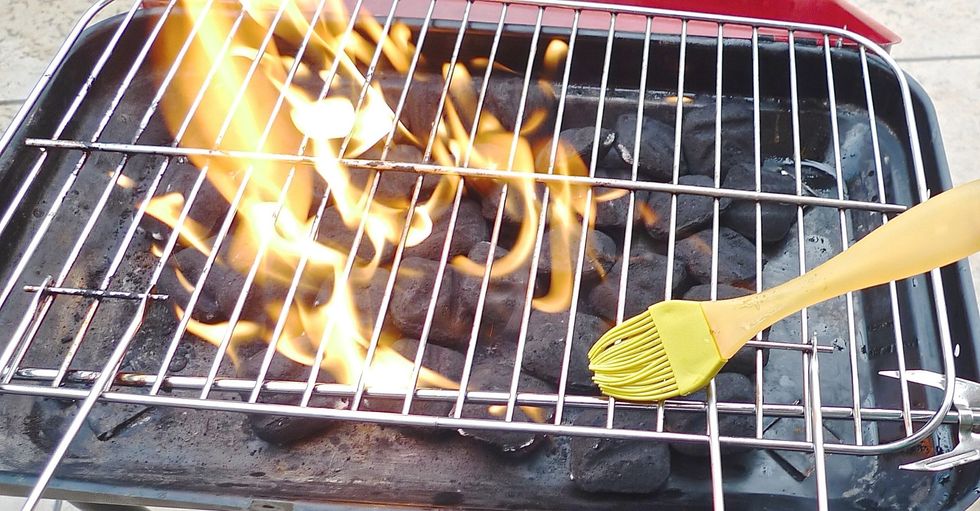 Lightly oiled the grilling grate.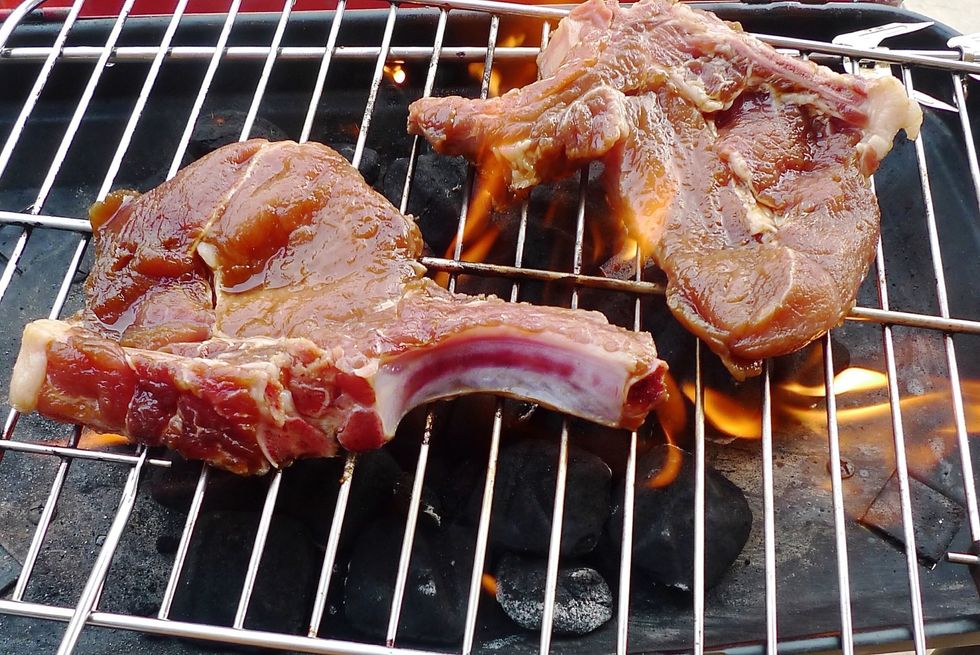 Grill the marinated pork chops uncovered directly above the hot coal over HIGH HEAT to sear the outside to get some nice browned grill marks, about 3 minutes each side or until it's seared.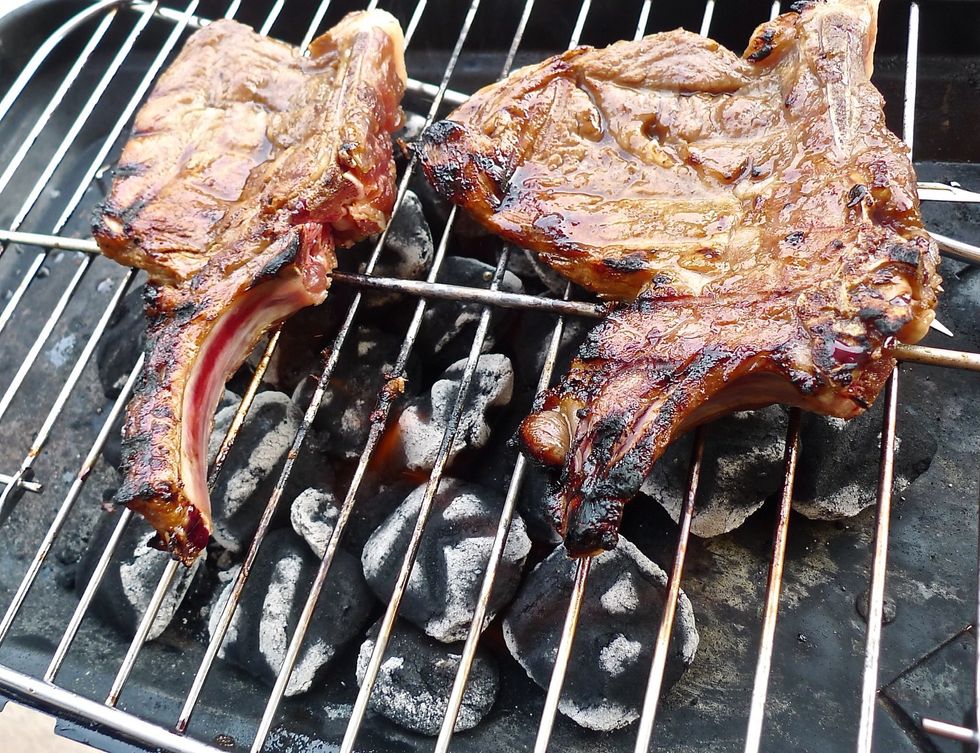 Turn the pork chops to sear the other side for another 3 minutes or until it's seared. Do not let the pork chop to sear unattended.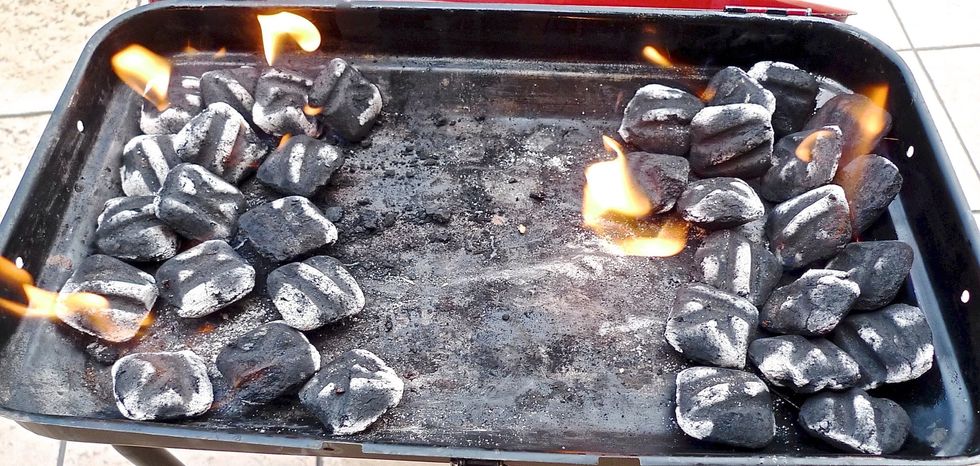 Then move the hot coal away for the centre of the grill, to the 2 ends of the grill.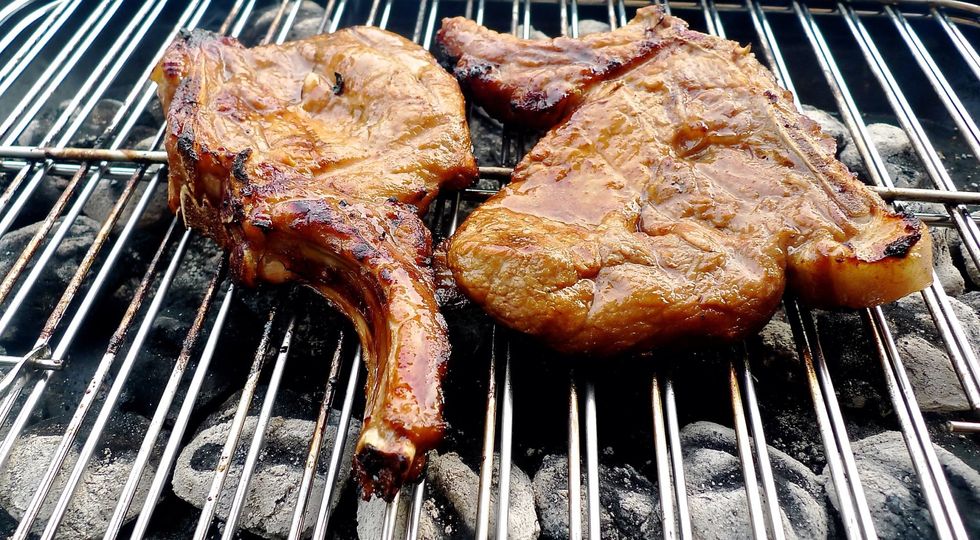 Put the grilling grate back in its place. Place the seared pork chops to continue grilling over INDIRECT HEAT in the centre of the grill.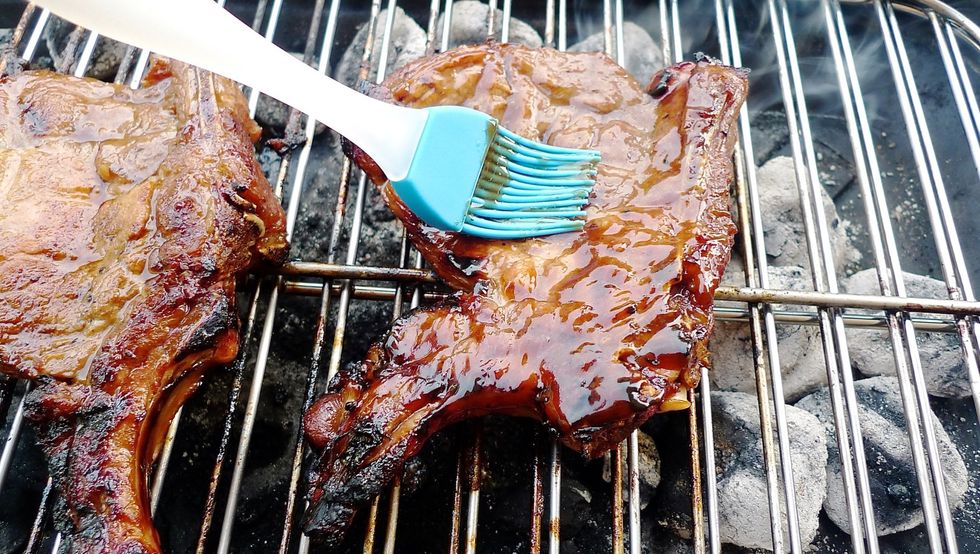 Brush the remaining ( 40% ) marinade on each side of the pork chops.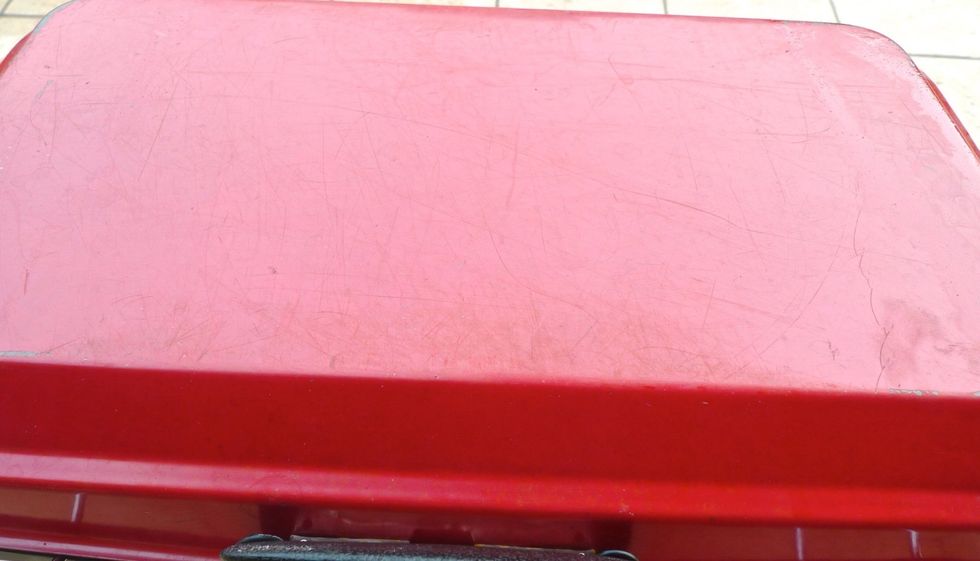 Cover and continue to grill for about 20 minutes.
Turn the pork chops once. Brush the marinade one more time on the pork chops.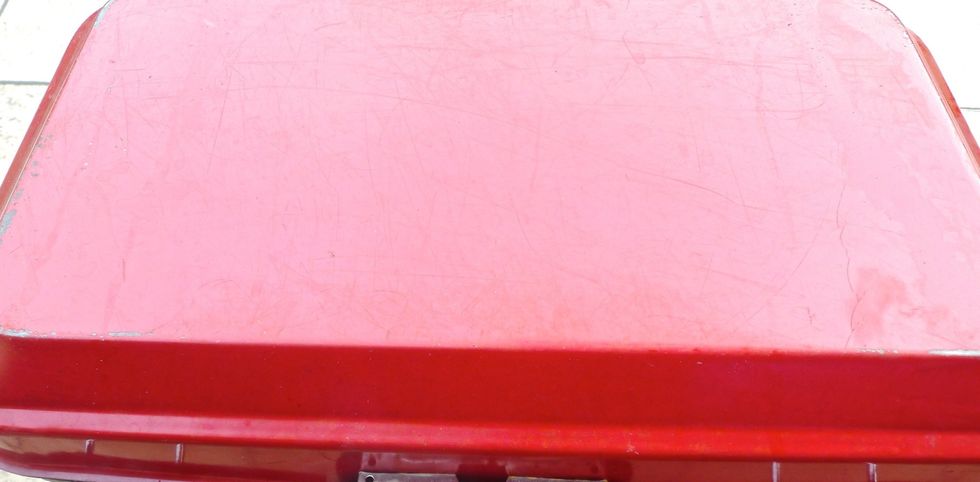 Cover and grill for another 15 minutes or until the pork chops are no longer pink in the centre.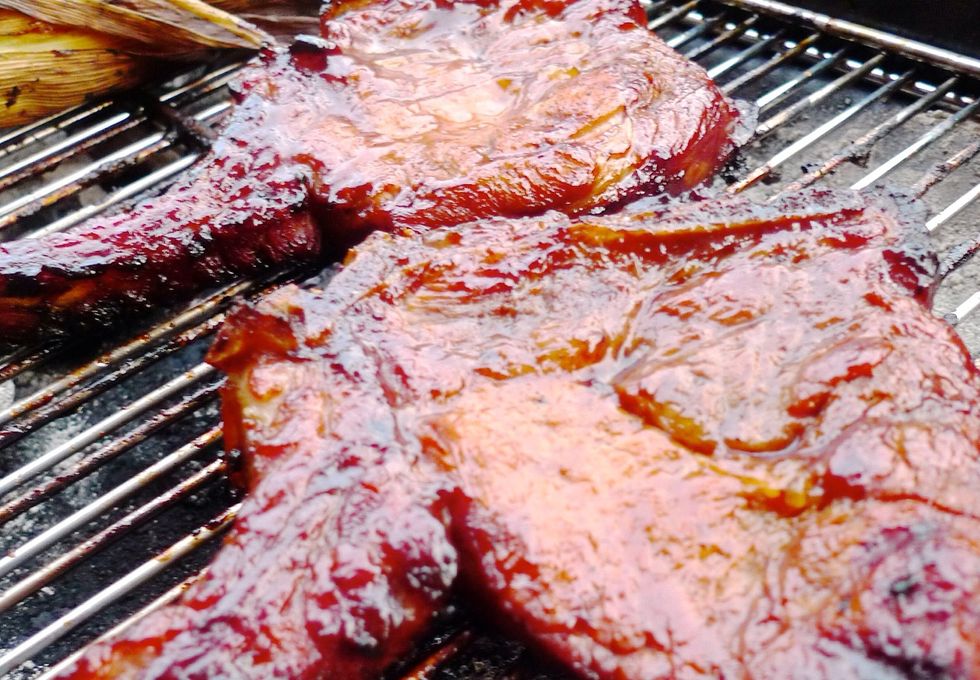 Finally the pork chops are done!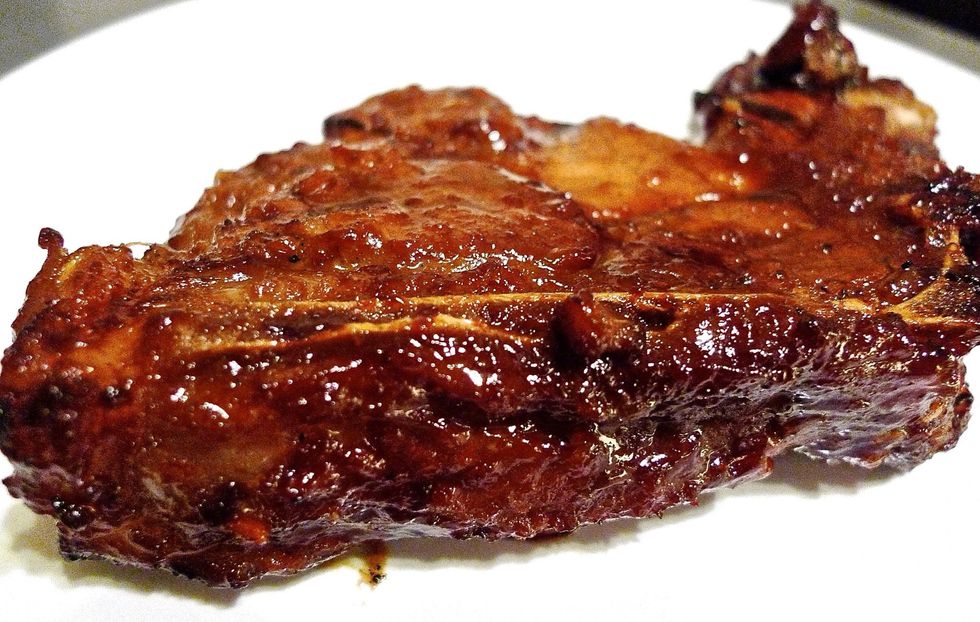 Take the pork chops off the hot grill and serve after 5 minutes.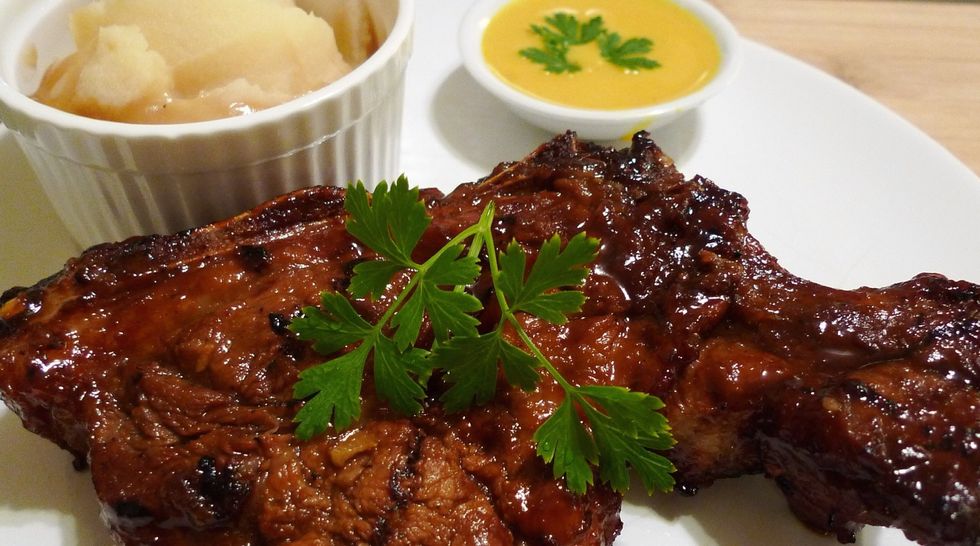 Garnish and serve the simple grilled pork chops with mashed potatoes as a side dish and a dipping sauce. Otherwise this can be served with any grilled side dish that suits your style. SO ENJOY!
2.0 Bone-in Rib Pork Chops ( 10 ounce each )
1/2c Hoisin sauce
1.0Tbsp Garlic, minced
1/2Tbsp Soy sauce
1.0Tbsp Fresh ginger, grated
1.0Tbsp Red wine vinegar
1.0Tbsp Rice vinegar
1.0Tbsp Apple cider vinegar
2.0tsp Sesame oil
1/2tsp Tabasco sauce (hot sauce)
1/2tsp Ground white pepper
1/2tsp Ground black pepper
Huang Kitchen
For more step-by-step recipes and cooking tips, visit my website at \nhttp://www.huangkitchen.com