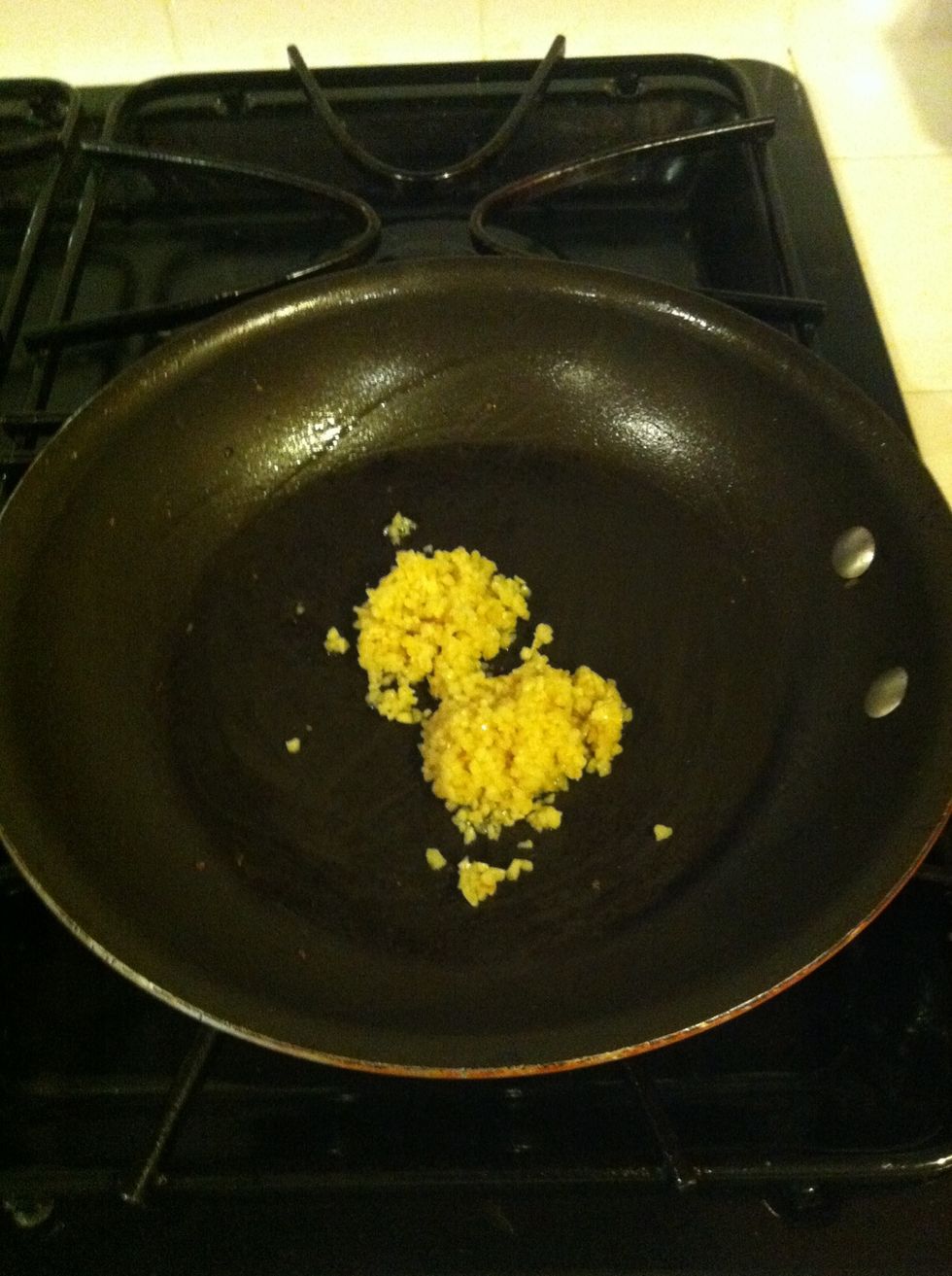 Place two teaspoons of minced garlic onto pan.
Turn stove on to a medium to high heat level.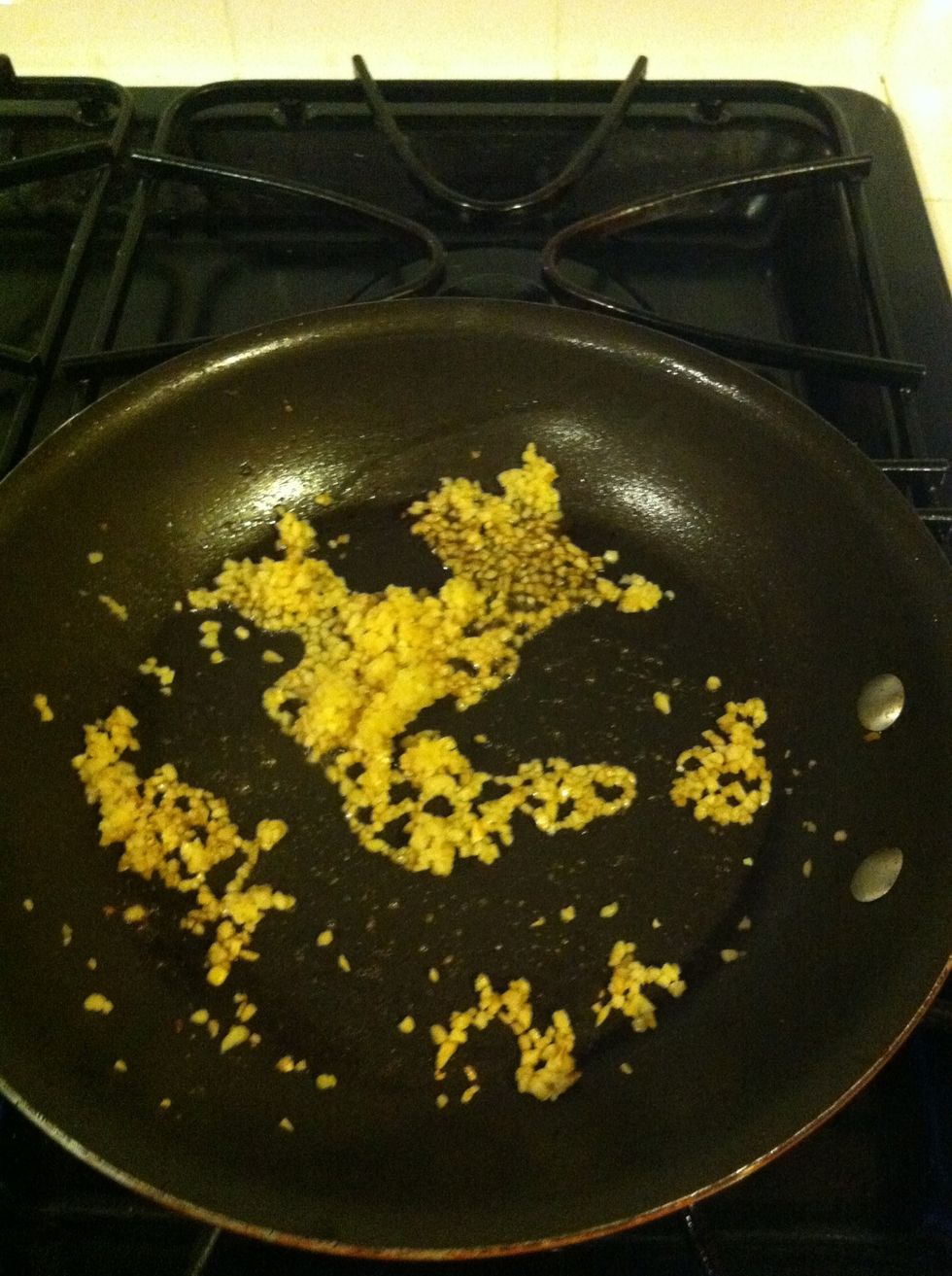 Get the garlic simmering.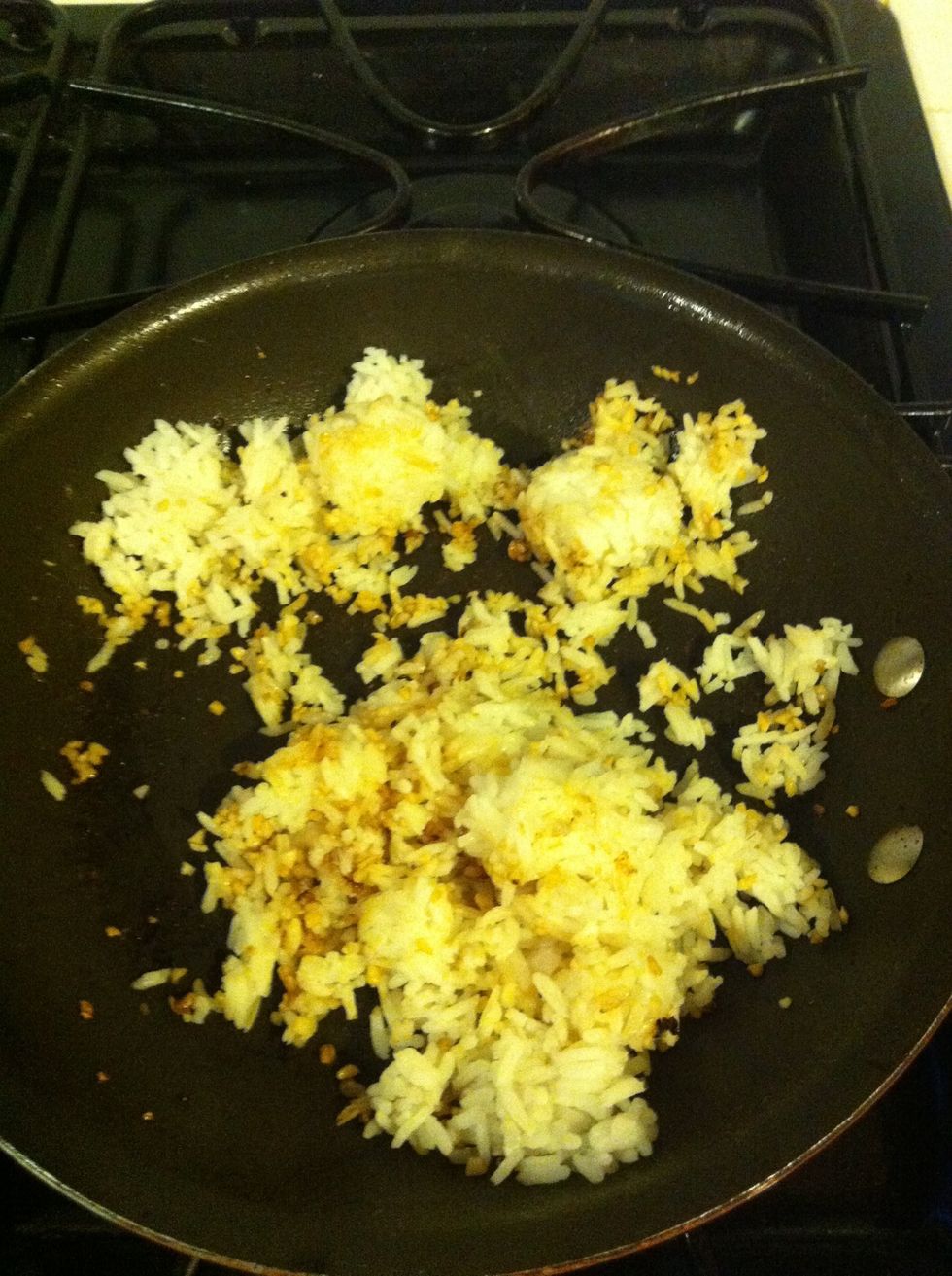 Add rice and stir. Do not stir to much. Let rice get complete cover in garlic. Let rice sit a bit.
Leave rice on pan until you have gotten the desired texture. This will vary based on time between adding the garlic and rice to pan. I prefer to leave rice on pan for about five minutes minimum.
Place in a bowl or plate when finished and serve. Depending on how the garlic fried rice came out I like to add hot sauce but of course that is optional.
1.0c day old rice
2.0tsp minced garlice
1.0 pan
1.0 spatula