Cook rice ideally the night before, as the texture is ideal for fried rice; or freshly cooked rice is fine as well as long as it is slightly dry.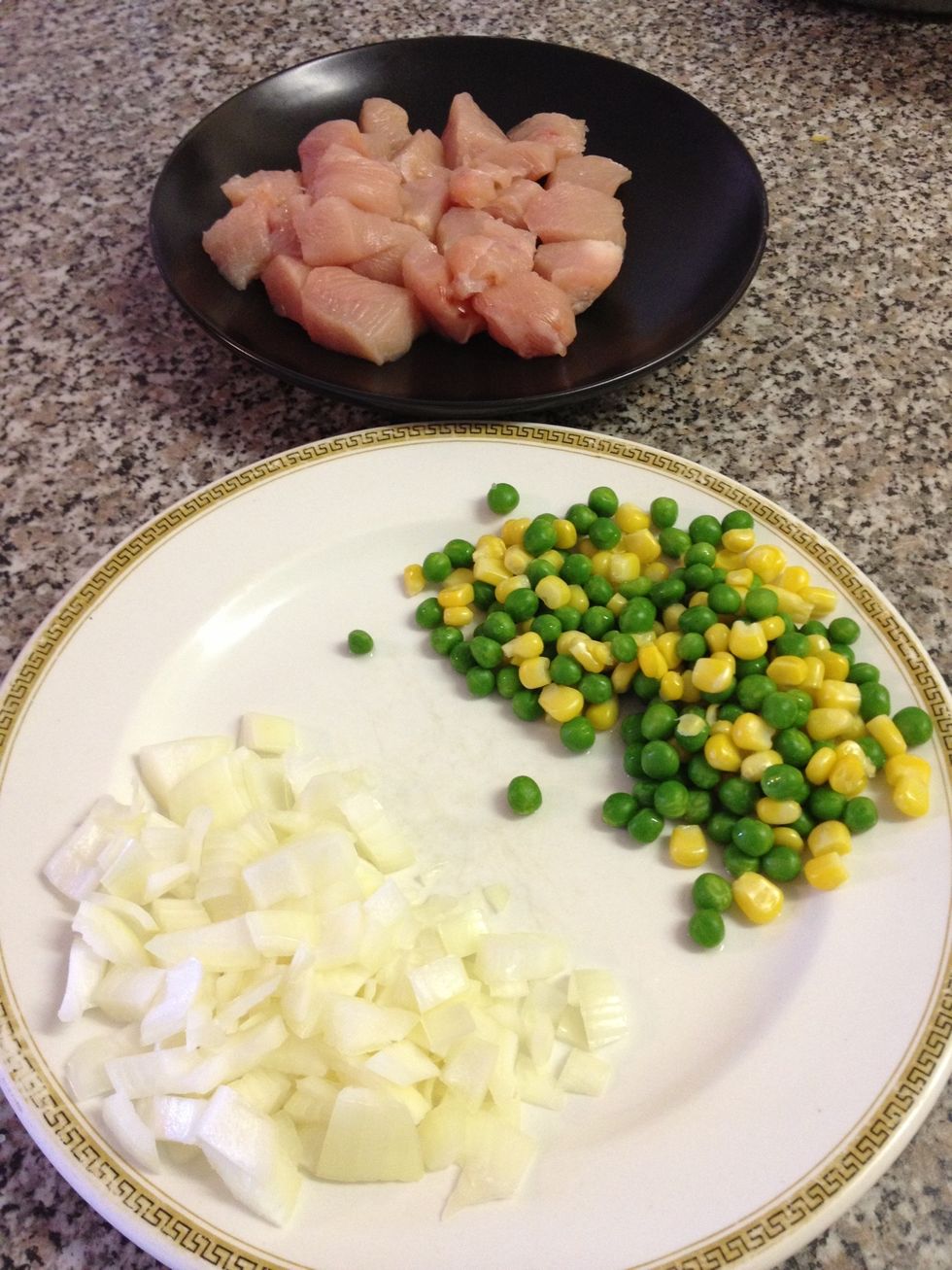 Onions, veggies, chicken pieces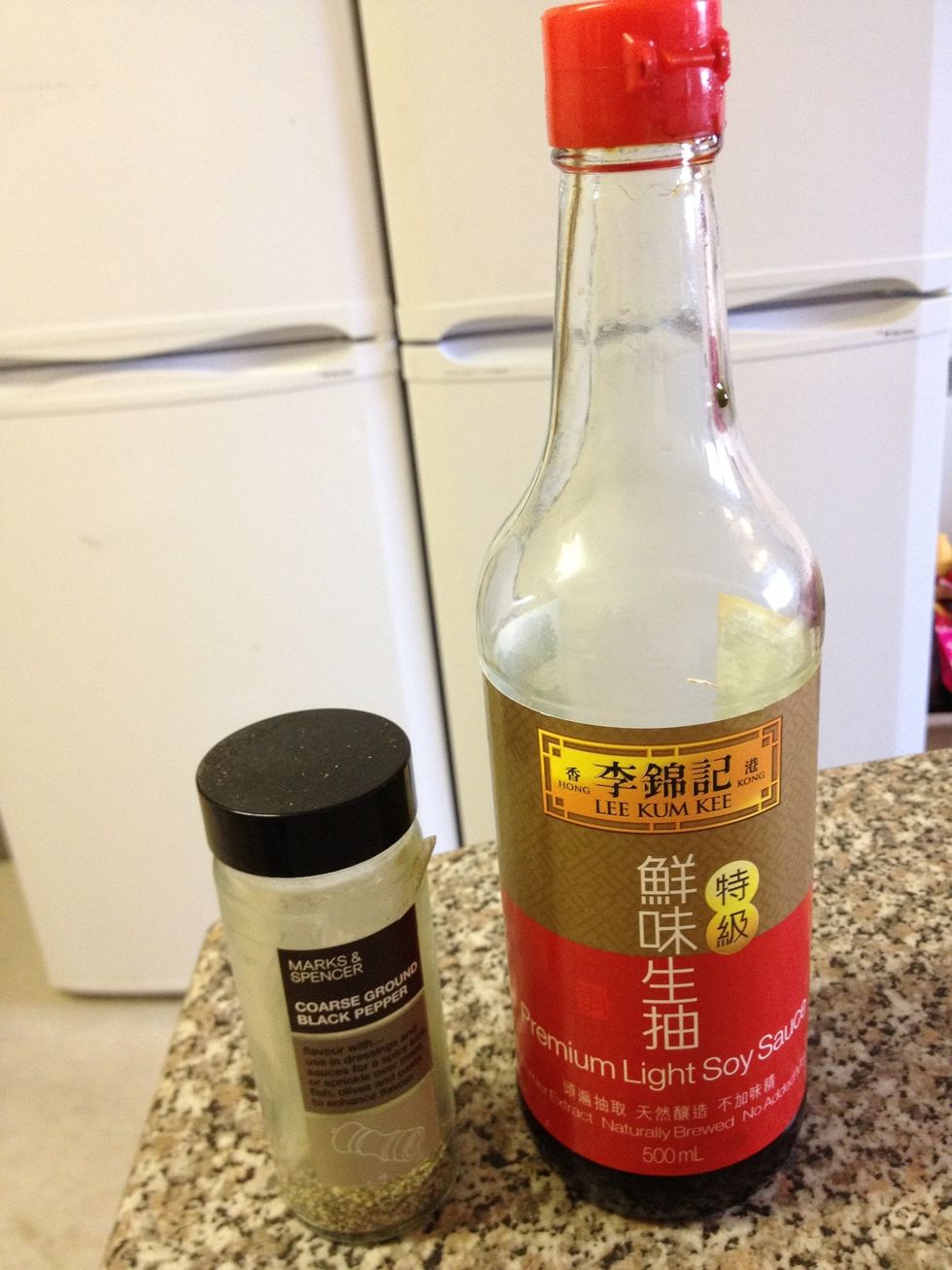 Light soya sauce, black pepper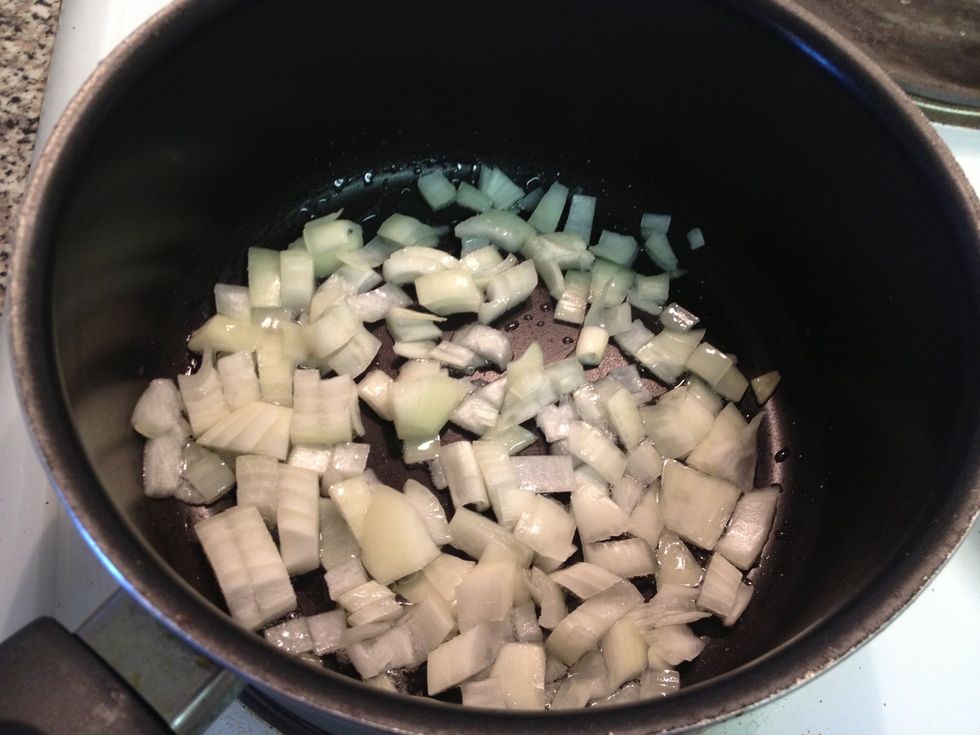 Lightly fry the onion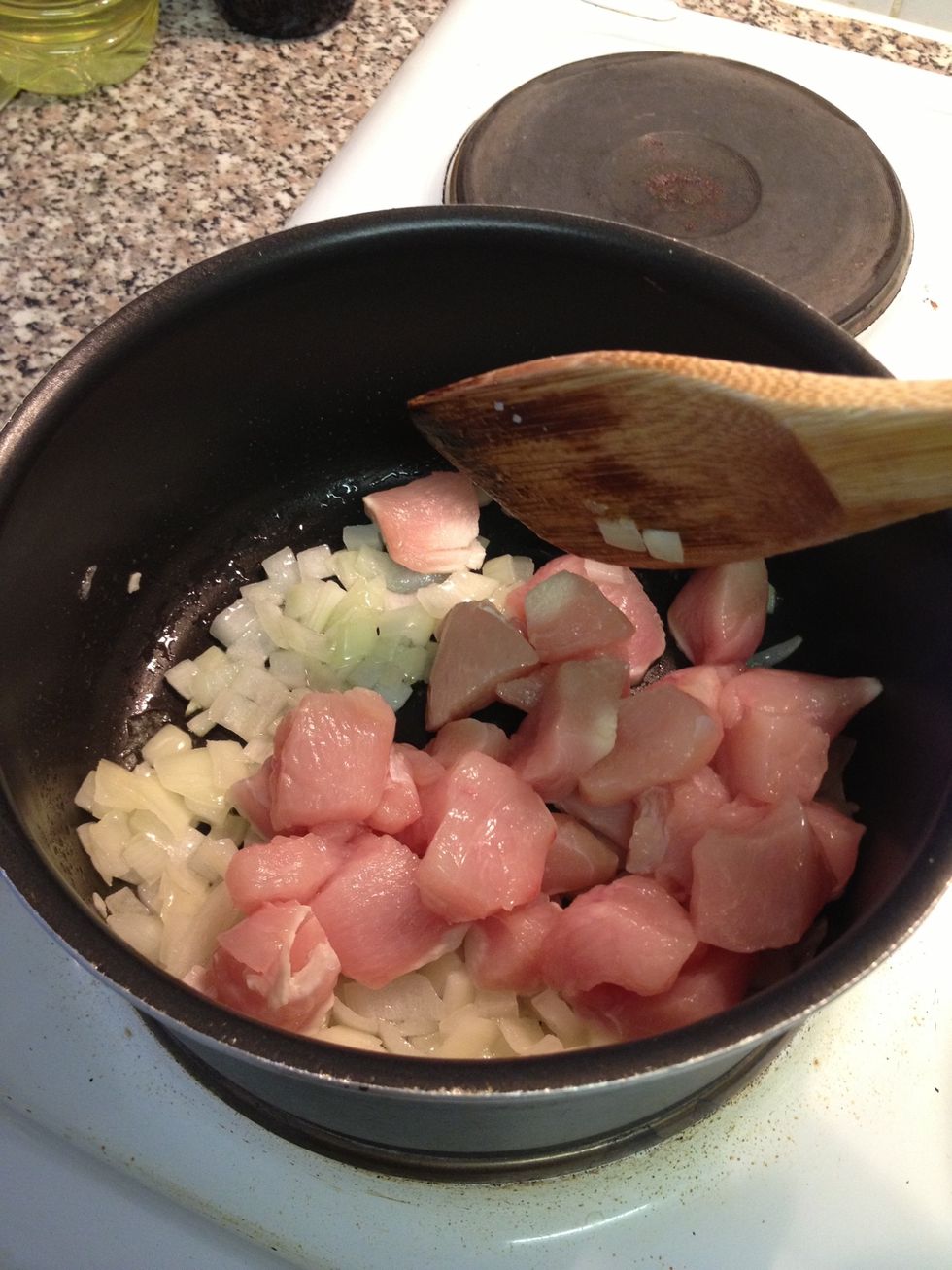 Then stir in the chicken pieces and fry until half-cooked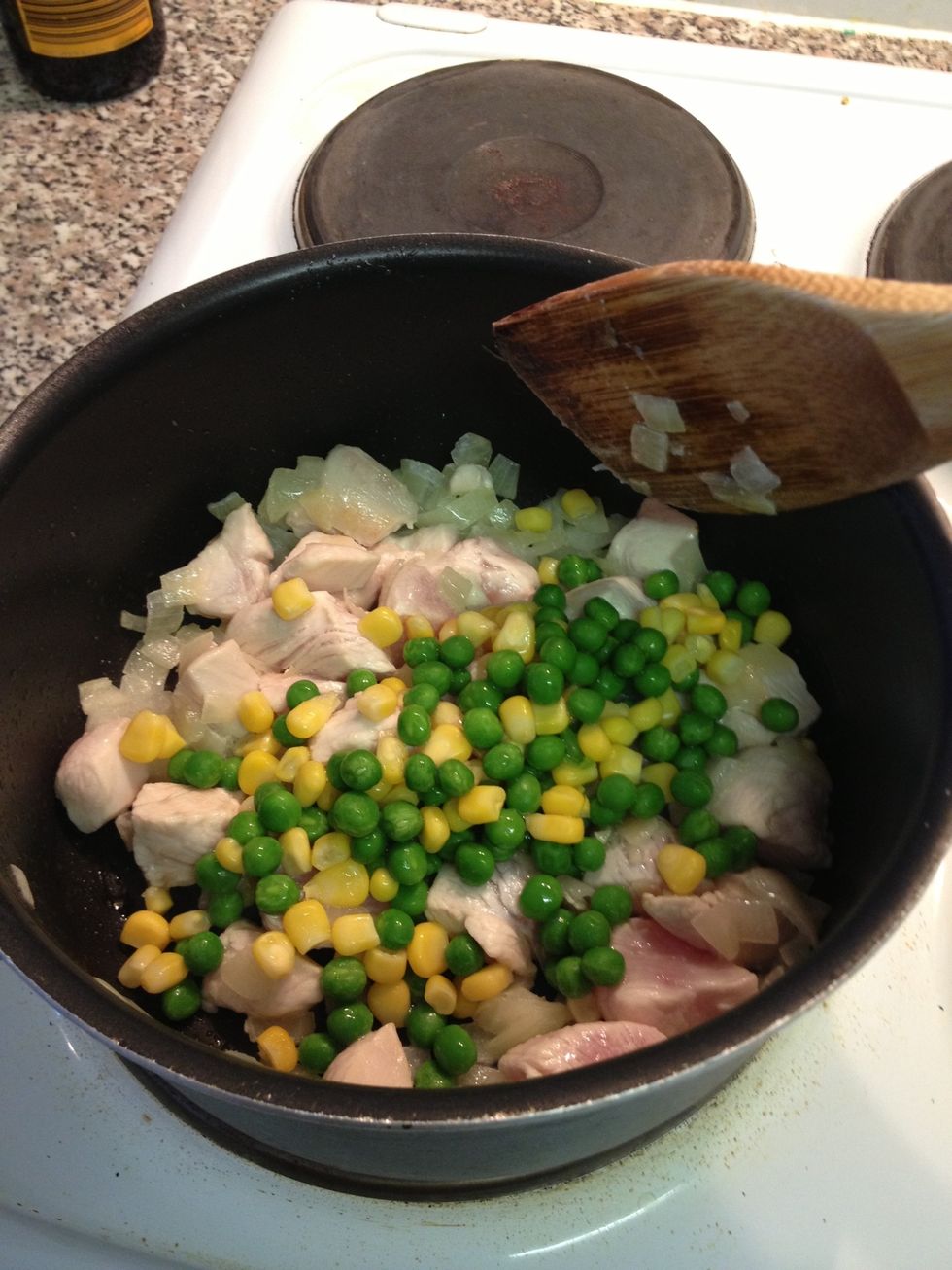 Mix with veggies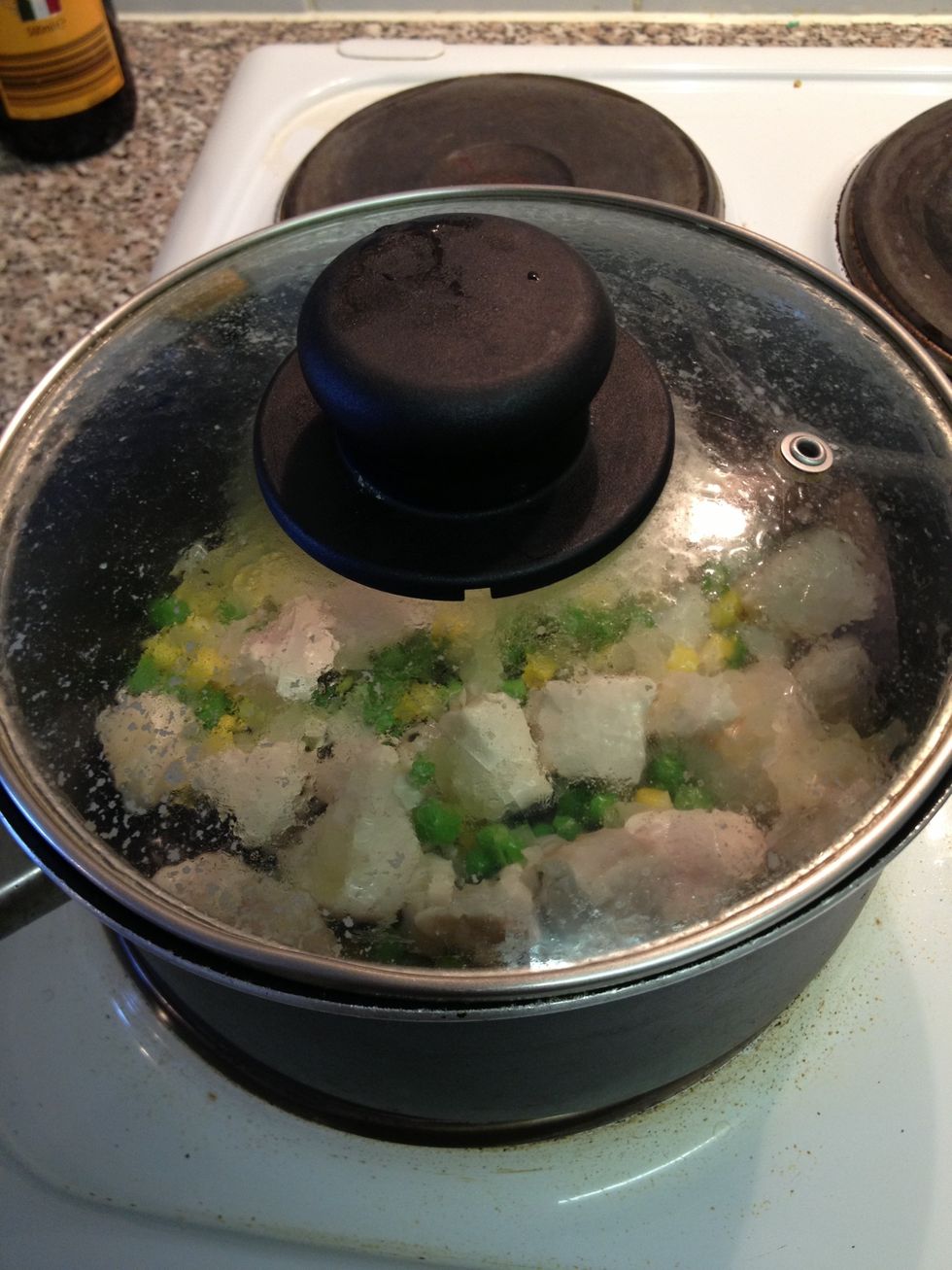 Put on the lid until the chicken pieces are cooked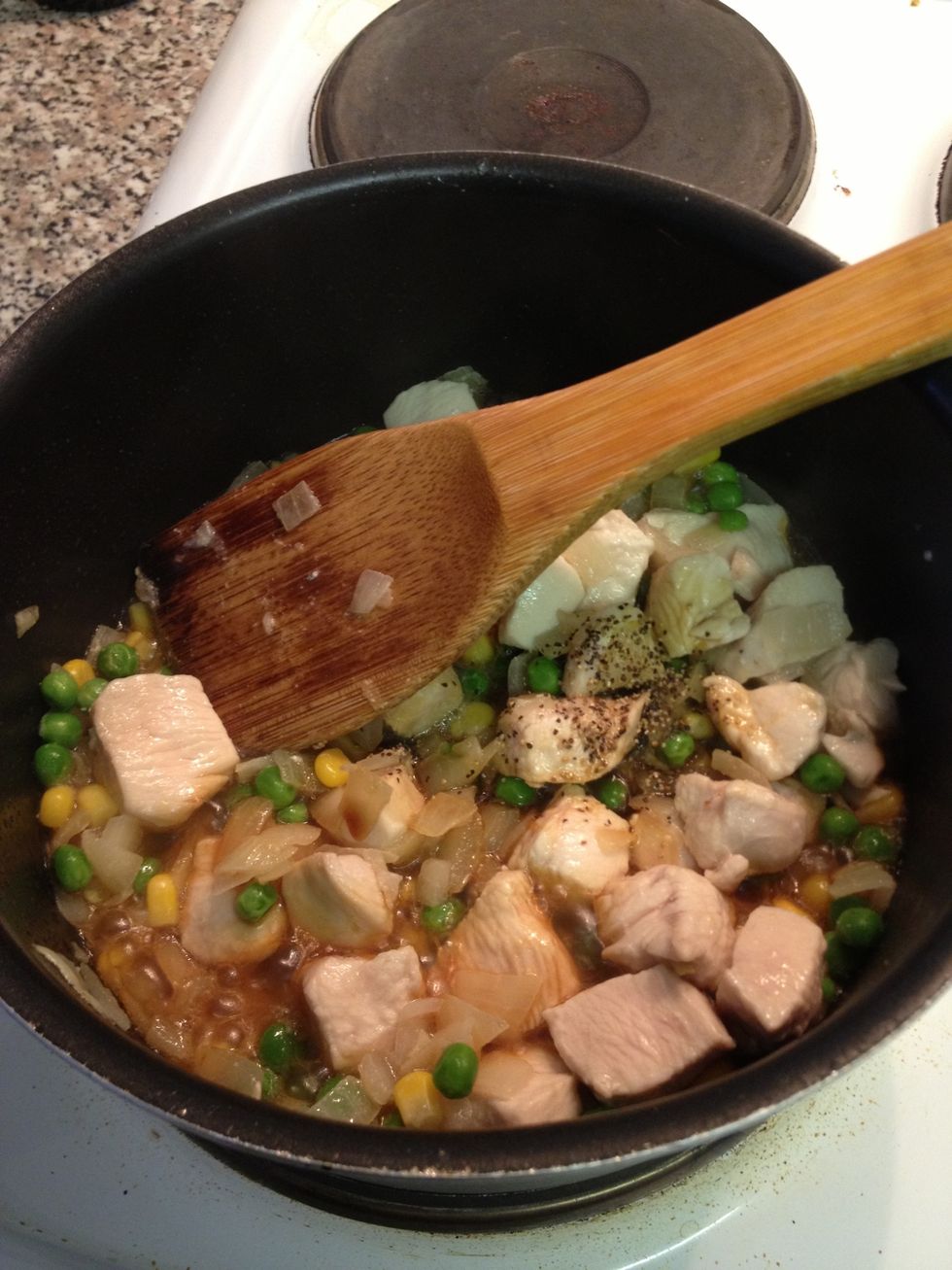 Season with light soya sauce and black pepper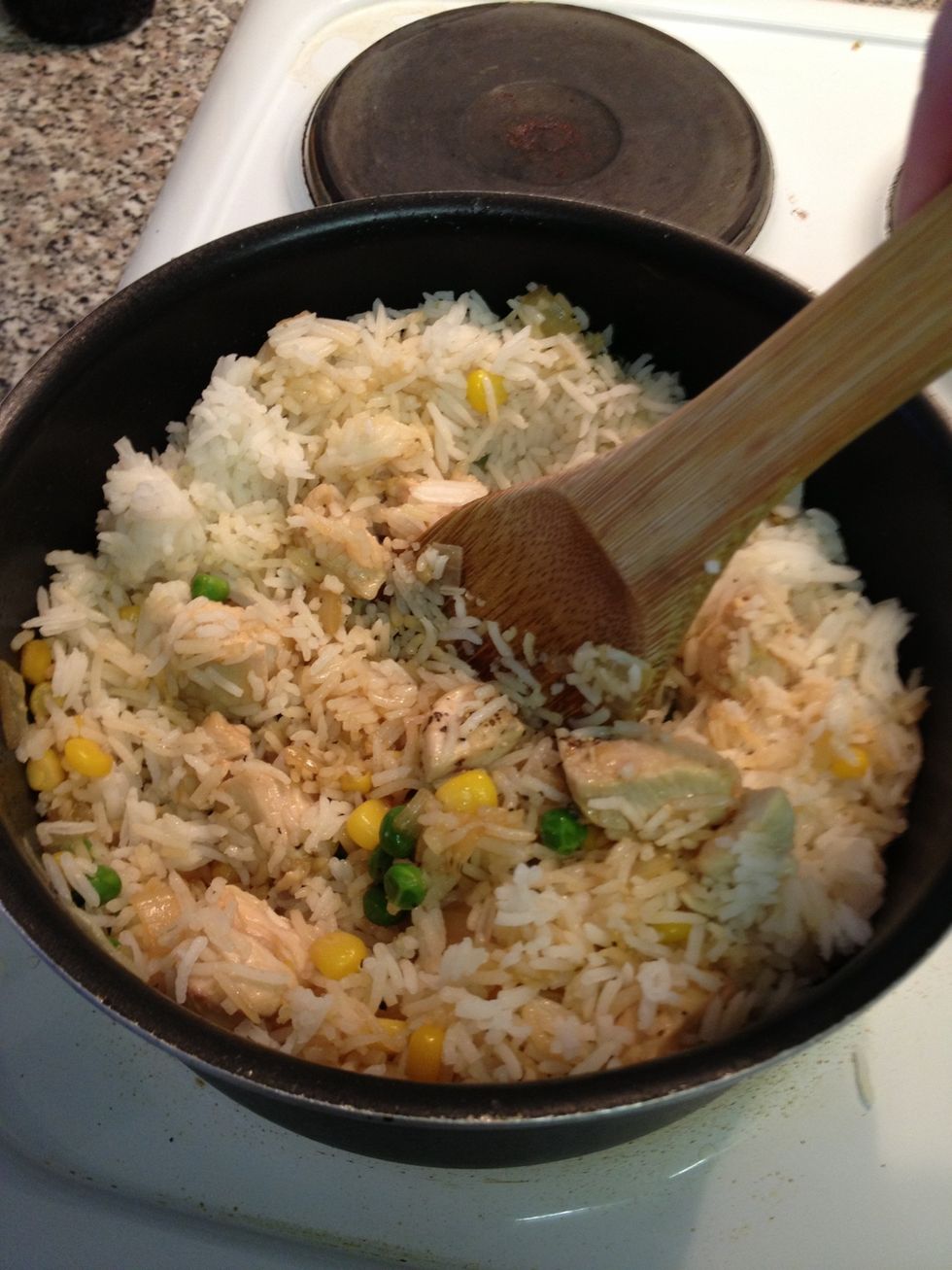 Finally mix the rice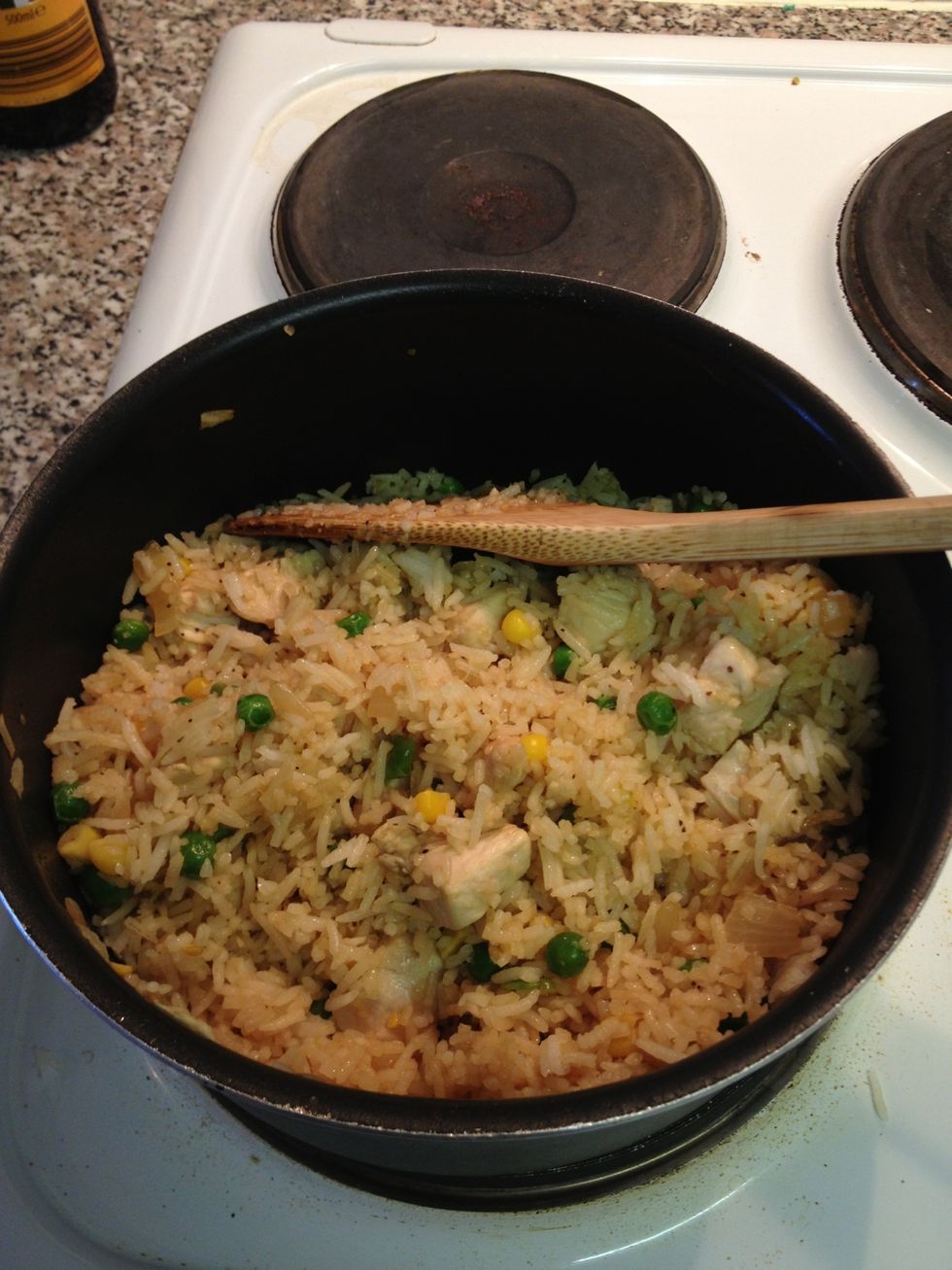 Keep mixing until the colour is even. Then turn off the heat
Fried rice is ready!
Rice
Onion
Chicken
Veggies
Light soy sauce
Black pepper