This is a great recipe for a 2nd/3rd day meal if you're a weekly meal planner. It's an easy, 4 ingredient recipe yielding approx. 5 2-cup servings. But is easily divisible for single meals.
30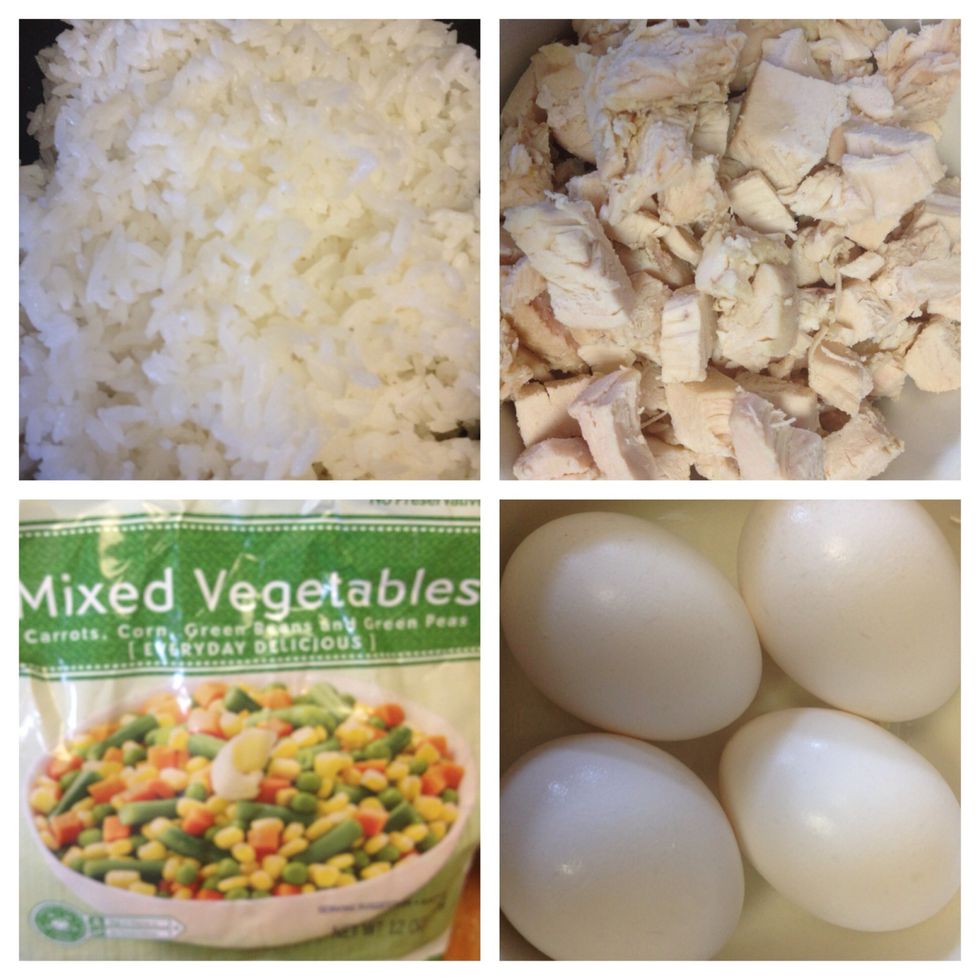 This is a great dish to make when you have leftovers. It's so easy to whip up using things that can be found in your fridge at any time. Also try using bacon, ham, or shrimp instead of chicken.
Scramble 4-5 eggs over med. heat w/ 1 tbsp oil until fluffy, not to over cook. Salt to taste. I love eggs in my fried rice so I use a lot. Adjust qty according to your own taste. Set aside in a bowl.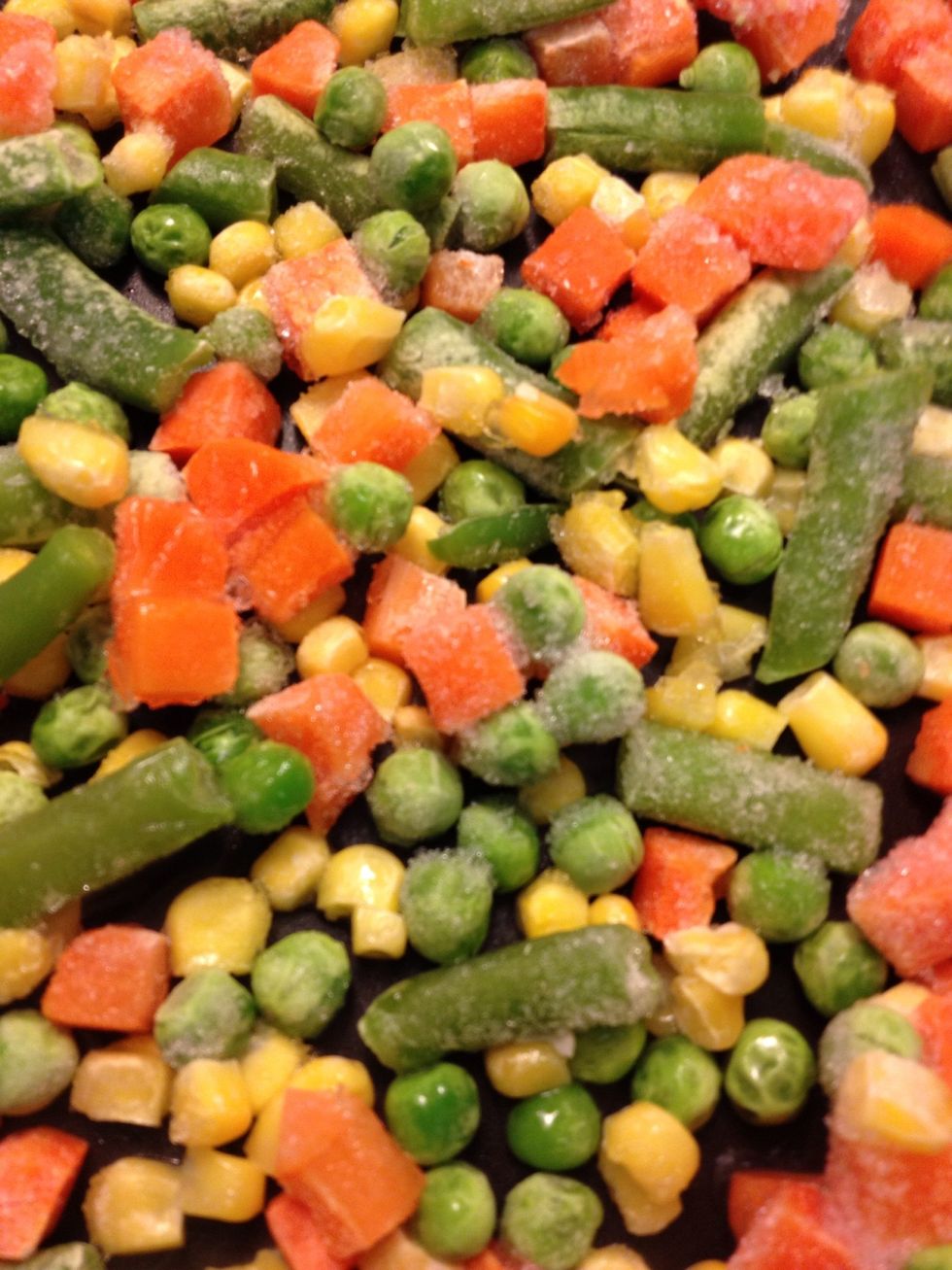 Using the same wok/pan, thaw frozen vegetables. Here I used a basic mix of carrots, corn, peas, and green beans. Takes about 2 minutes. Drain any excess liquid.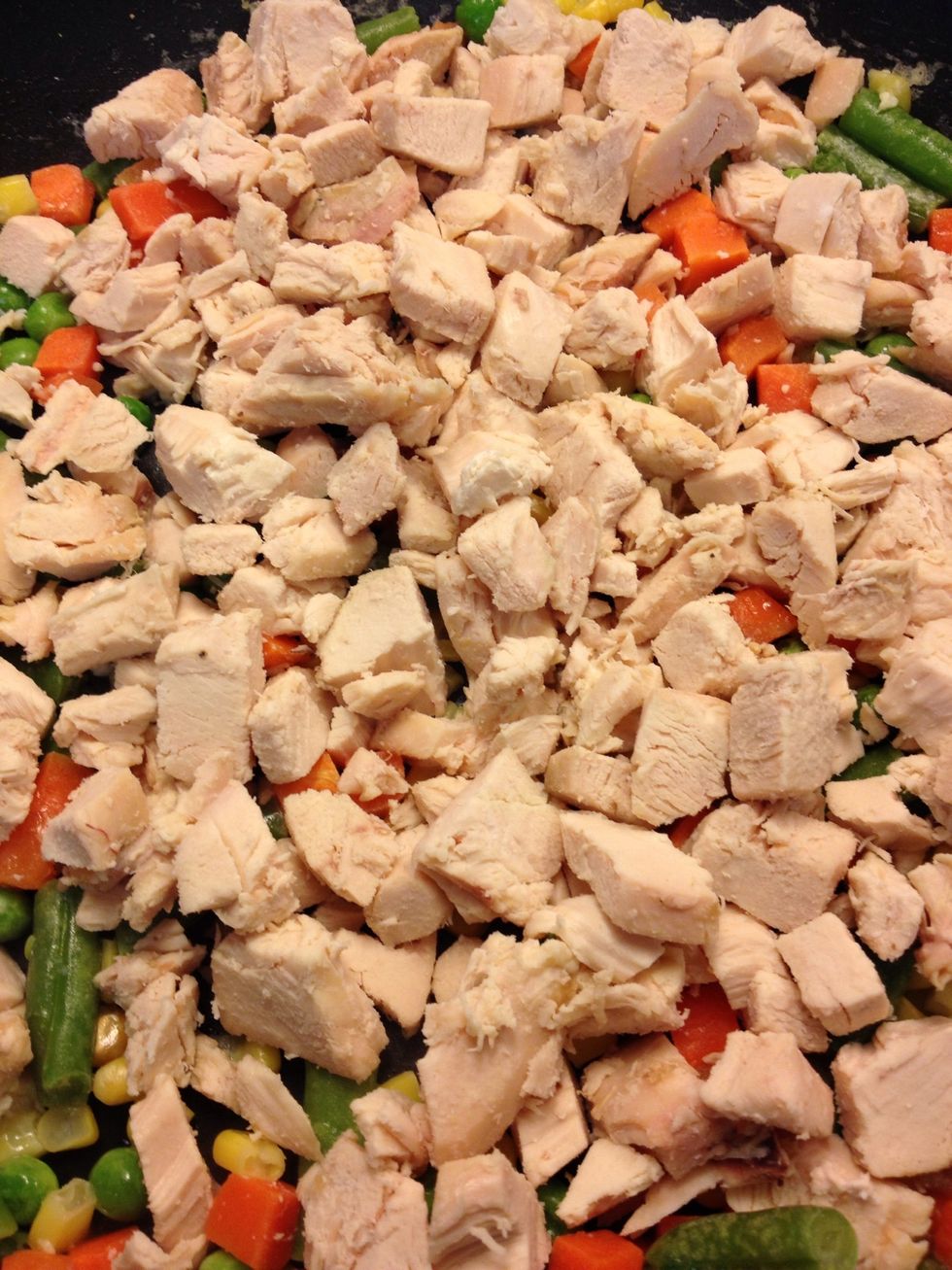 Add chicken. I used 2 breasts of a deli roast chicken from the store. Cubed to bite sized pieces. If using bacon or shrimp, cook separately & thoroughly before this step. Combine and heat through.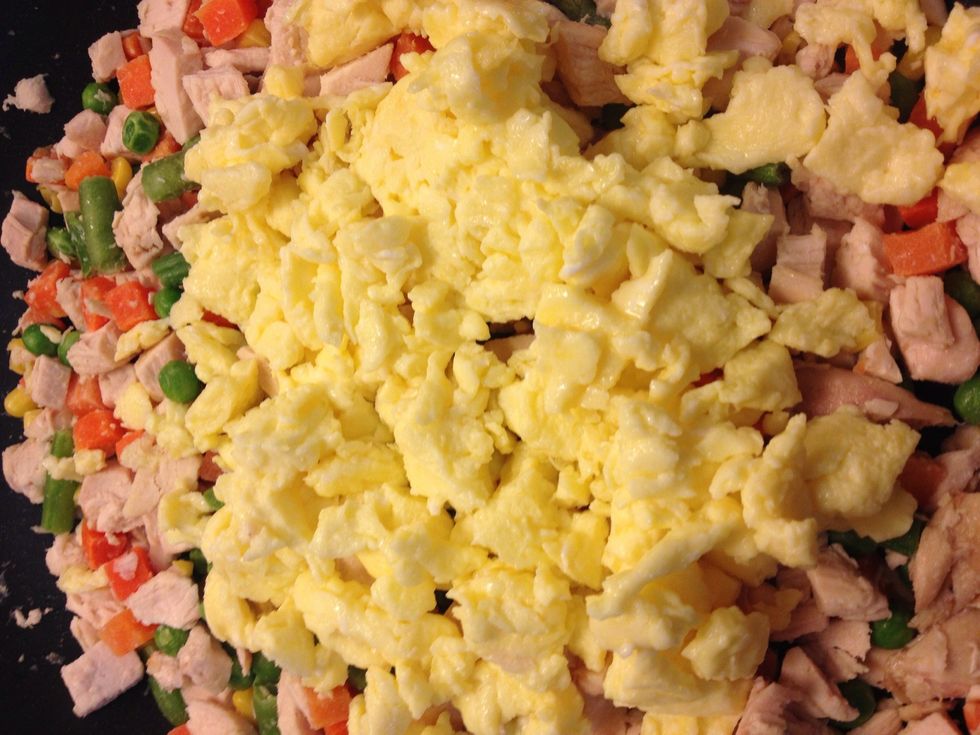 Add eggs back into the pan with the vegetable and chicken mixture. Combine. Set aside in large bowl.
Heat 1 tbsp of oil, add rice. Use back of spatula to break up any clumps. It's ok to have a little browning but stir to avoid burning. This releases the rice's nutty aroma. Cook until soft & fluffy.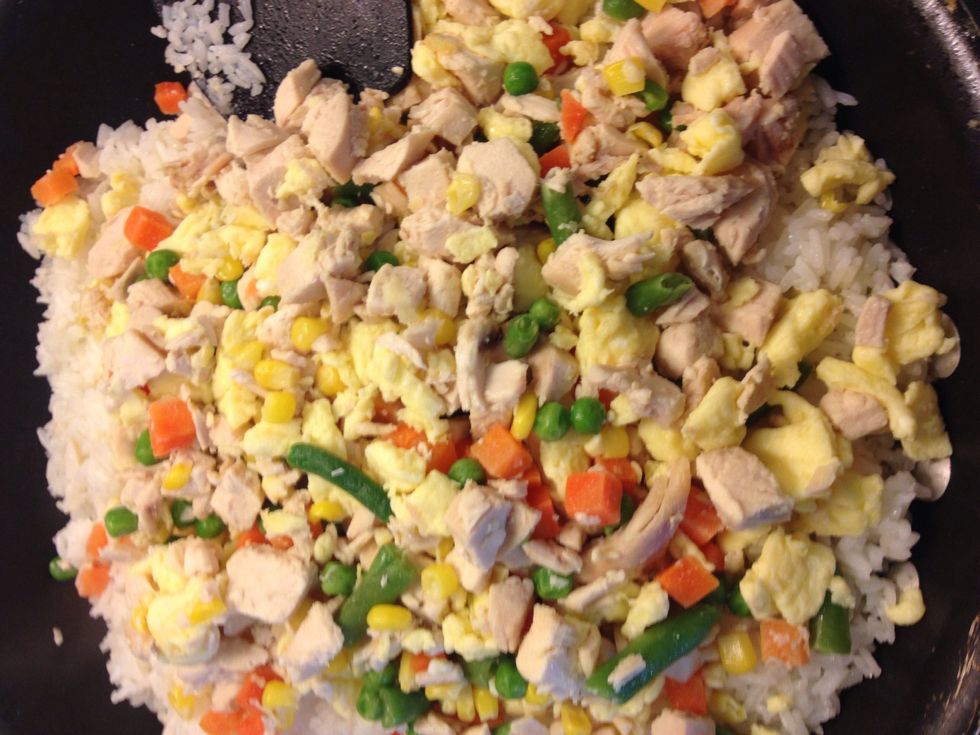 Add egg, vegetable, and chicken mixture. Salt (4-5 pinches) & pepper to taste. You can also add soy sauce to taste. About 1-2 tsp is usually enough.
The finished product is a simple rice dish that is easy to make and is sure to please the entire family.
Large non-stick wok or frying pan
8.0c (Approx.) Day-old rice
2.0 Cooked chicken breasts, cubed
4.0 XL eggs
2.0c Frozen veggie medley, any variety
2.0Tbsp Cooking oil
Salt/pepper/soy sauce
Debby Plenert
Just a simple gal. SoMe fanatic. Aspirational/experimental chef. Always seeking crafty activities to do with my kids.