How to cook simple fish porridge teochew style
Cook Simple Fish Porridge Teochew Style
880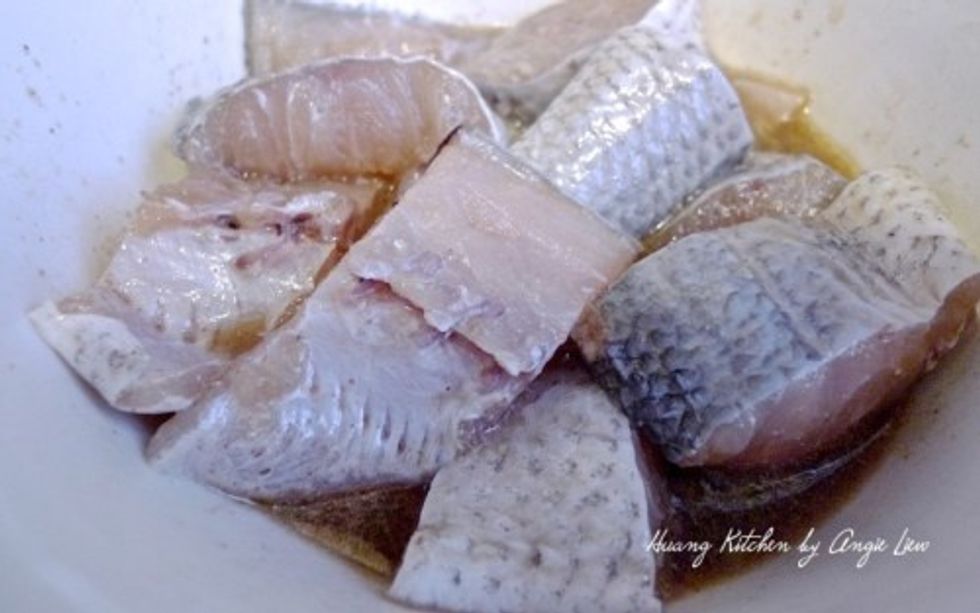 To cook this porridge, first clean and sliced fish into pieces. Marinade with soy sauce & sesame oil.
Rinse and drained preserved vegetables and julienned some ginger.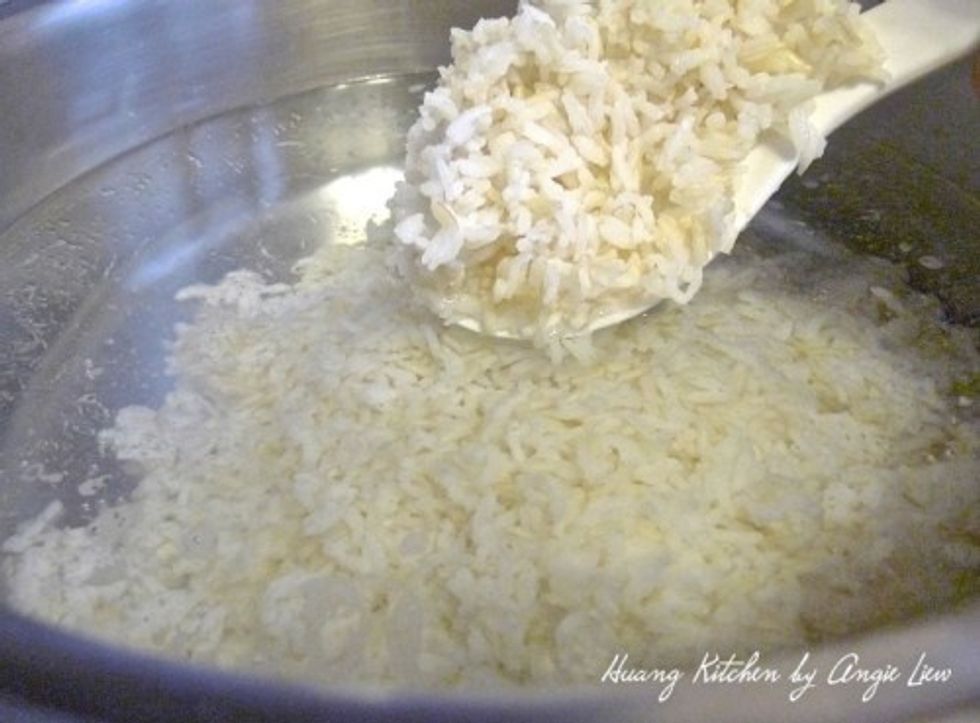 Then in a pot of boiling water, add the cooked rice. (Use cooked rice from rice cooker or leftover rice).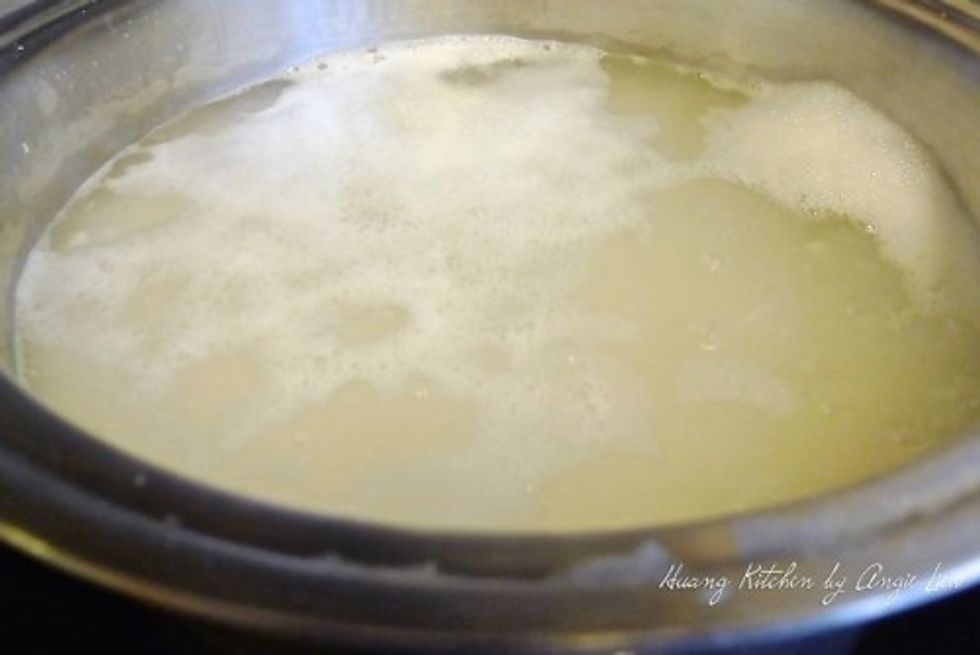 Continue to cook till boiling.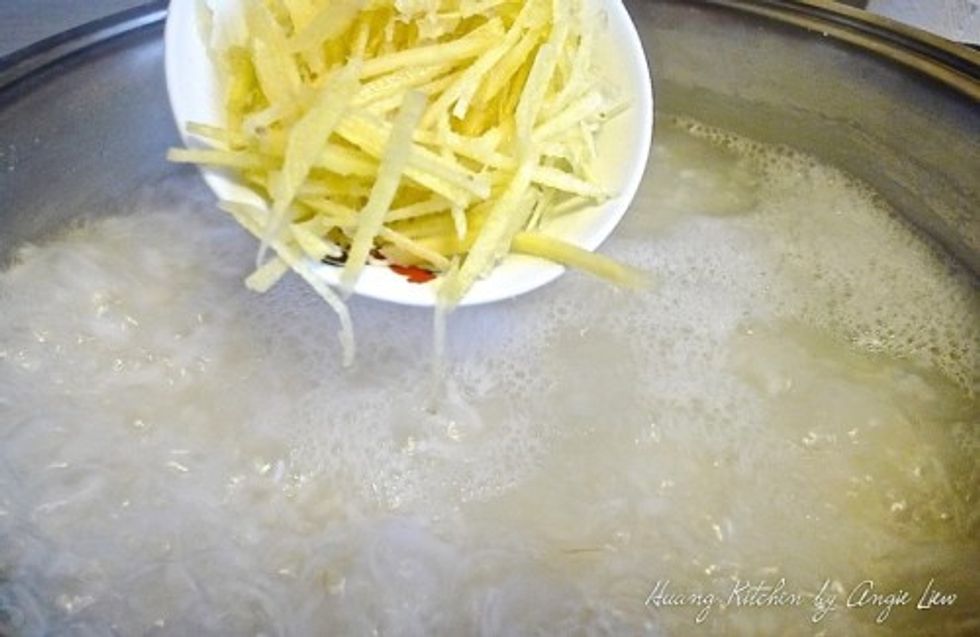 Then add in the julienned ginger strips.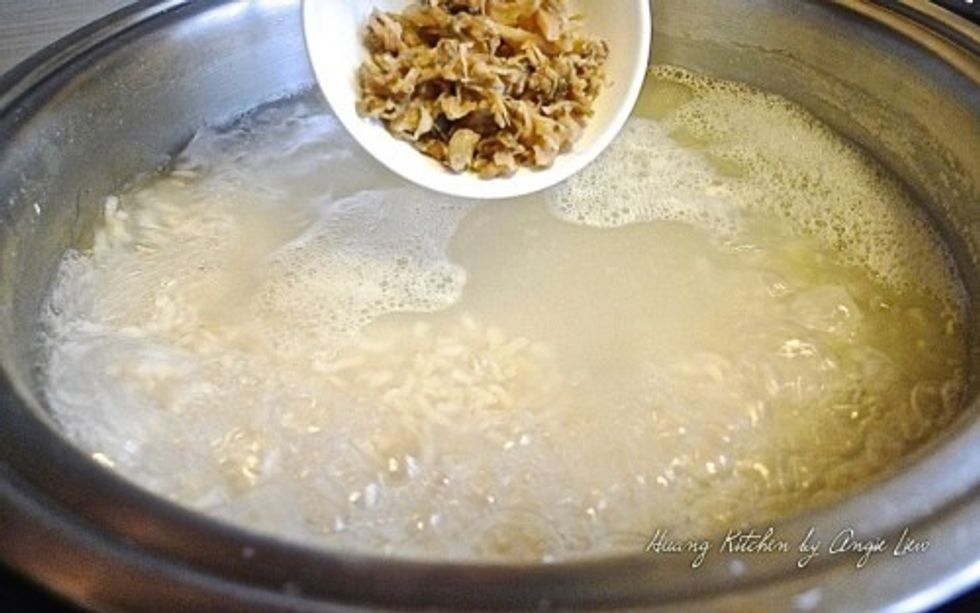 And then the rinsed preserved vegetables.
Lastly, add the marinated fish.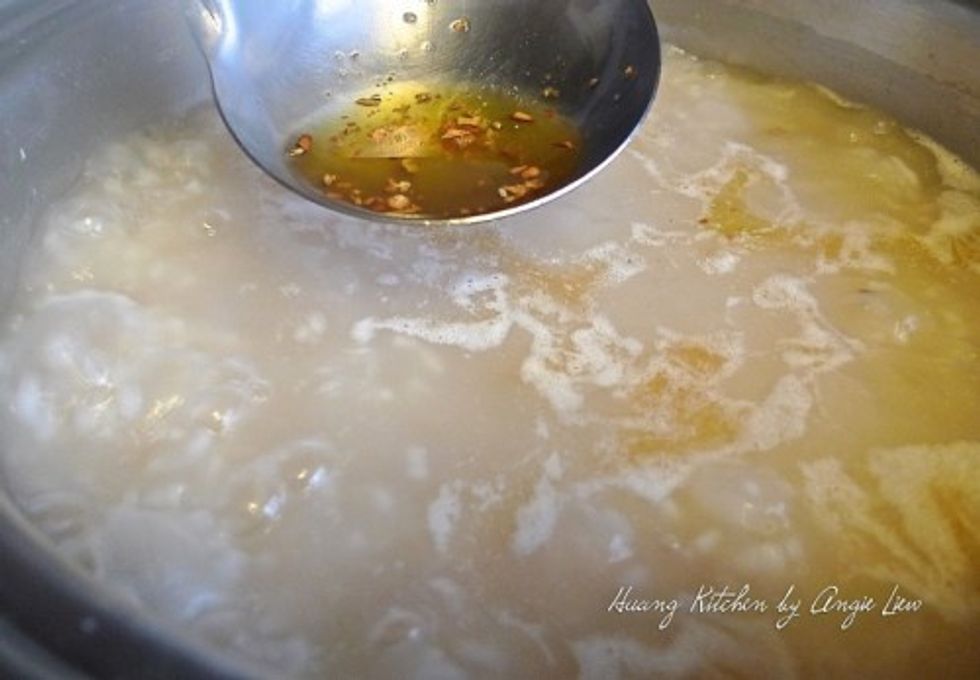 When fish porridge has come to a boil, season with chicken stock, garlic oil, salt and white pepper.
Serve hot, garnished with spring onions, coriander leaves and crispy garlic and shallots.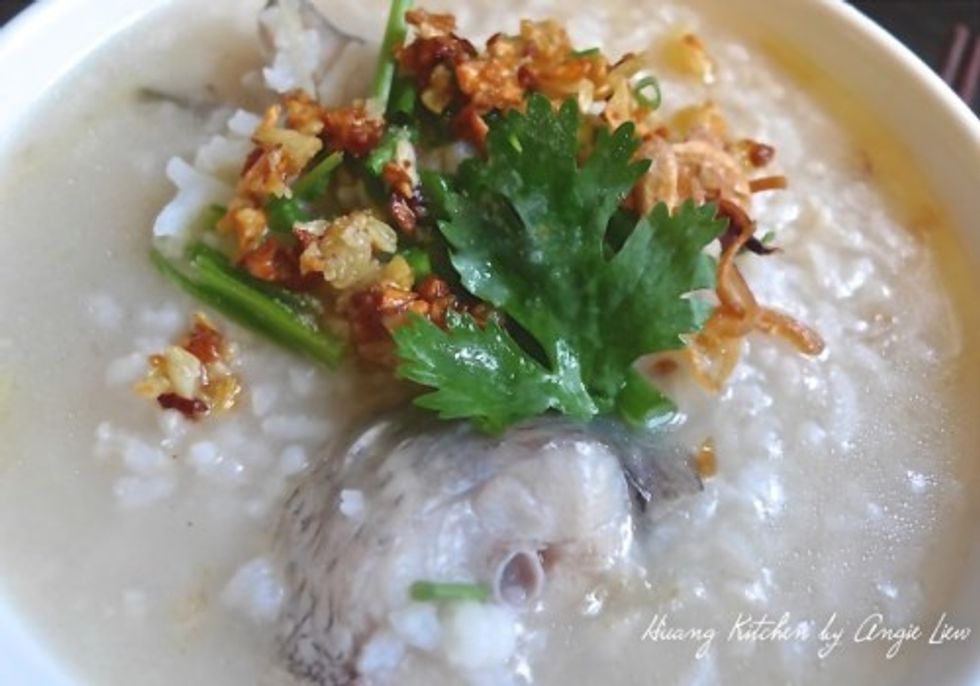 Add a dash of pepper and season with soy sauce if necessary. So ... Enjoy! For more on this please visit www.huangkitchen.com/simple-fish-porridge-teochew-style/
500.0g Fish, fresh
1.0Tbsp Light soy sauce
1/2tsp Sesame oil
2.0c Cooked rice
1.0in Ginger, julienned
2.0l Water
1.0tsp Preserved vegetables, rinsed (seasoning)
1/2Tbsp Garlic oil (seasoning)
1/4tsp White pepper (seasoning)
1.0Tbsp Chicken stock (seasoning)
1.0tsp Fried shallots/ garlic (garnish)
1.0Tbsp Spring onions, chopped (garnish)
1.0Tbsp Coriander leaves, cut into sections (garnish)
Huang Kitchen
For more step-by-step recipes and cooking tips, visit my website at \nhttp://www.huangkitchen.com