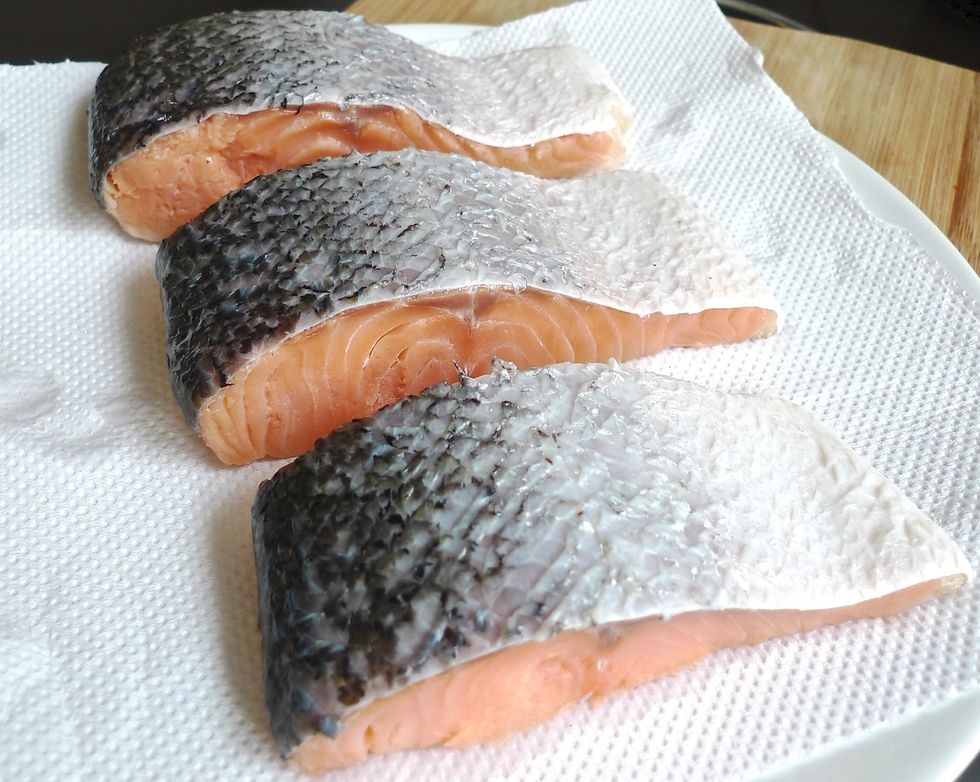 To grill salmon, first rinse the serving-size fillets under cold water and pat dry with paper towels. Pull out any obvious bones.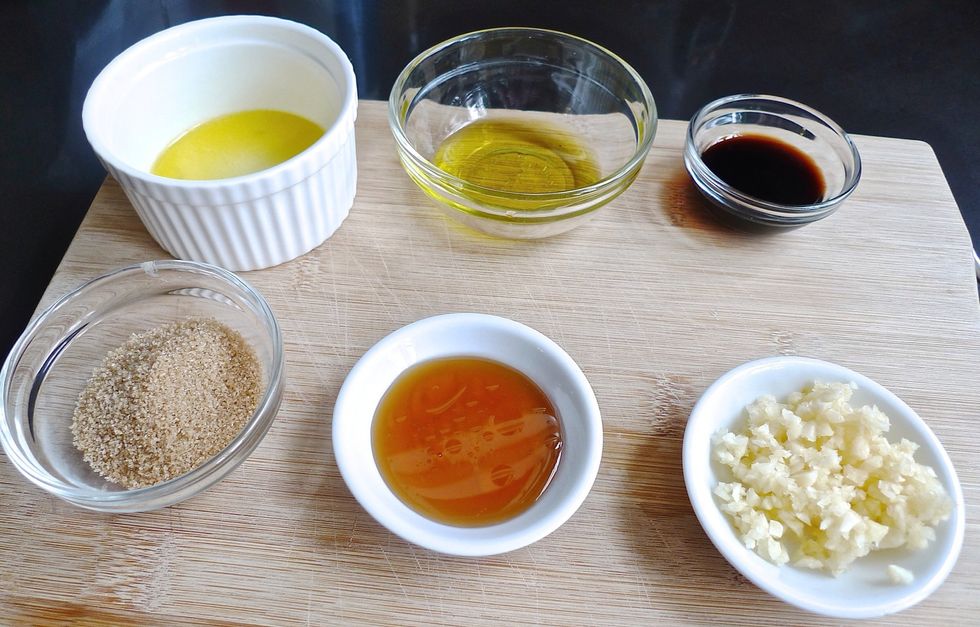 Prepare and measure ingredients to marinate the salmon fillets.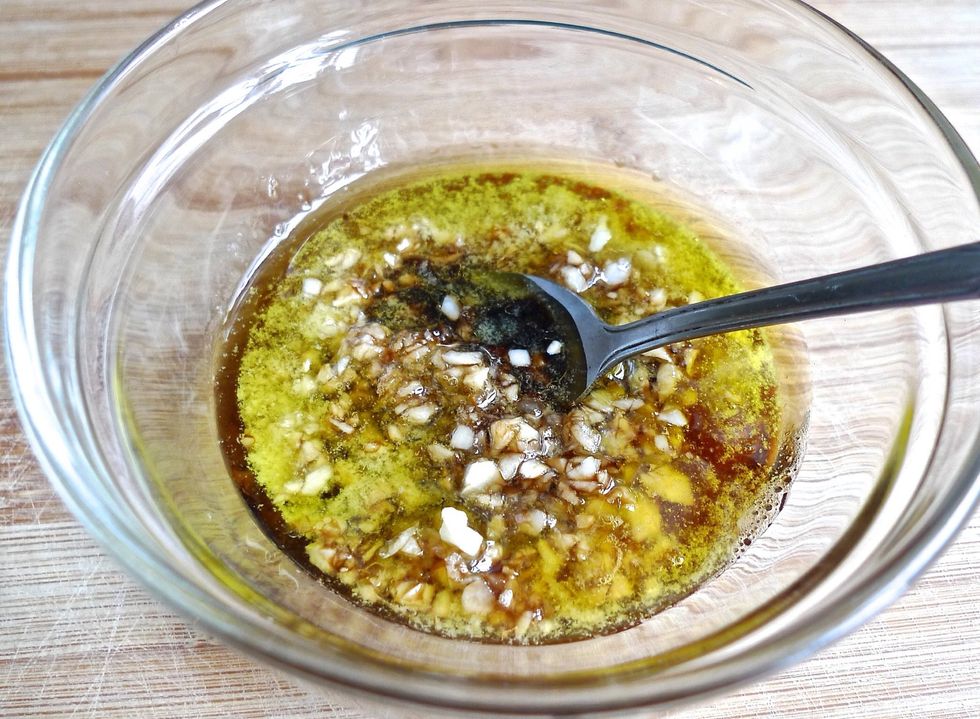 In a small bowl, mix thoroughly all ingredients to marinade the fillets, making sure the brown sugar has all been dissolved.
Add Dijon mustard for extra flavour.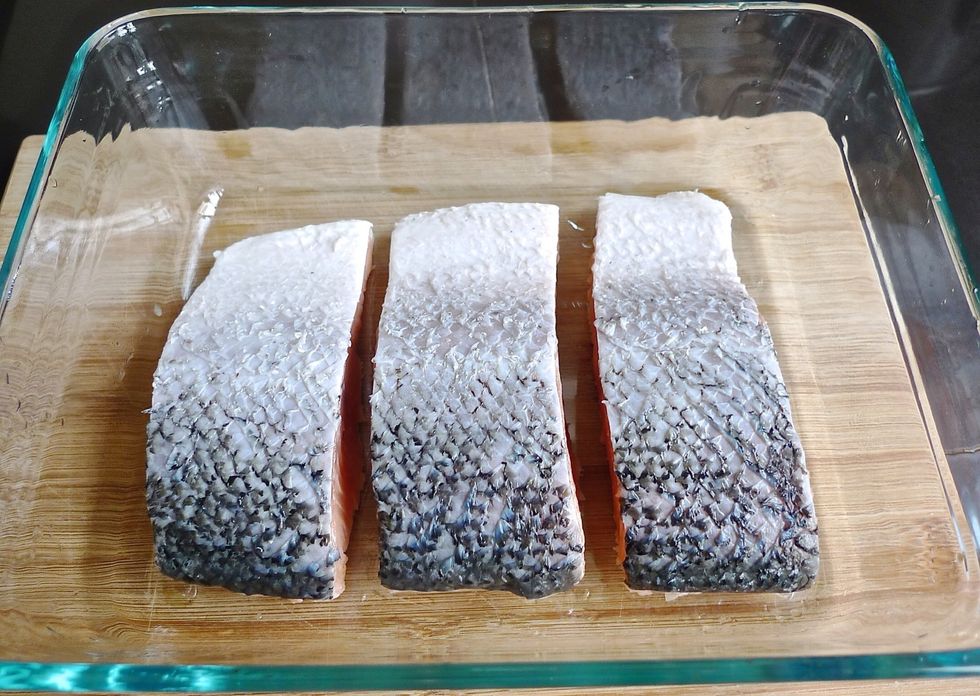 Place the salmon fillets SKIN-SIDE up in a shallow glass or plastic dish.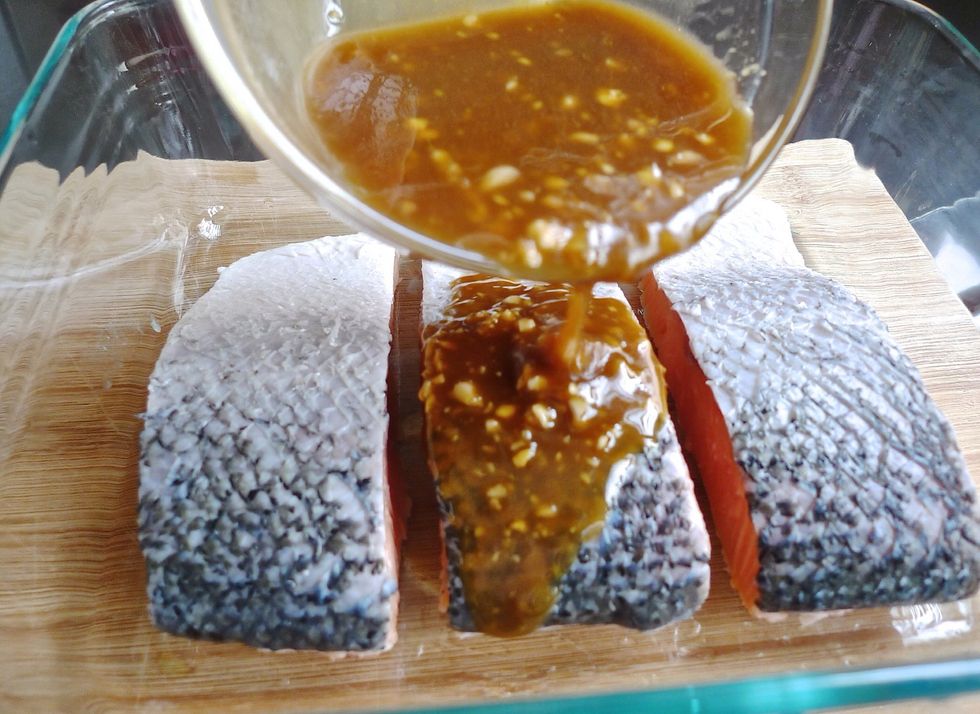 Pour the marinade over the salmon fillets.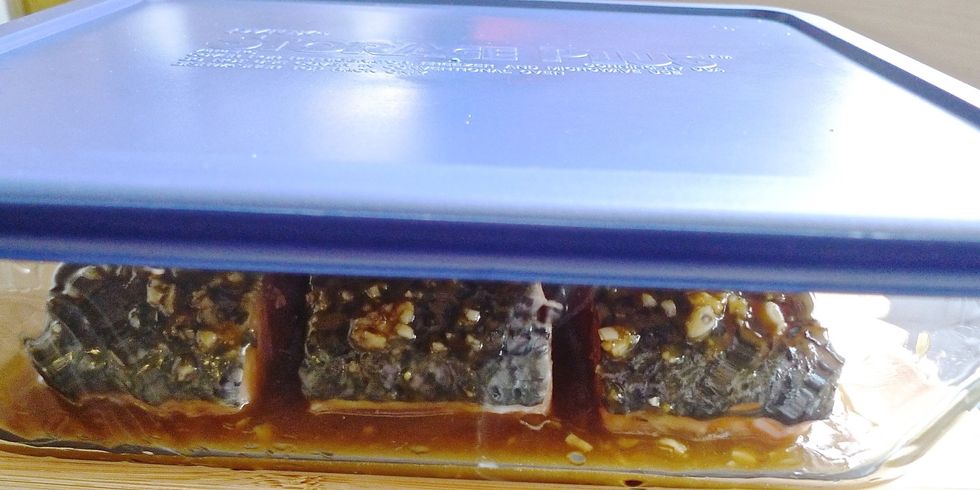 Cover and refrigerate for about 20 to 30 minutes but not more than 1 hour.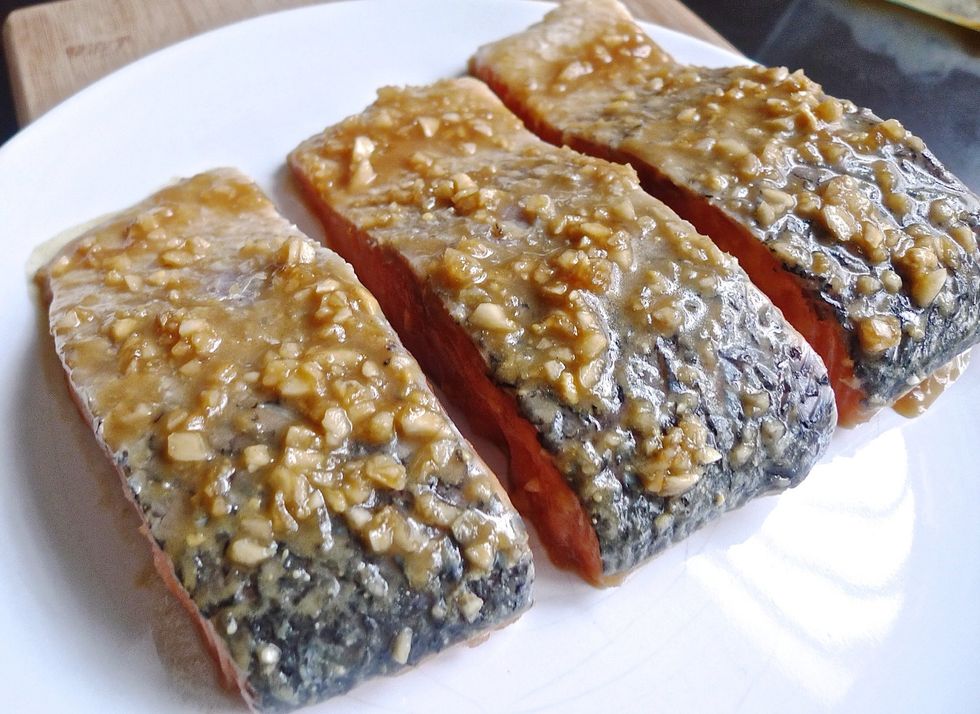 Drain the salmon fillets, place on a plate after removing from the refrigerator 20 minutes before grilling to bring to room temperature.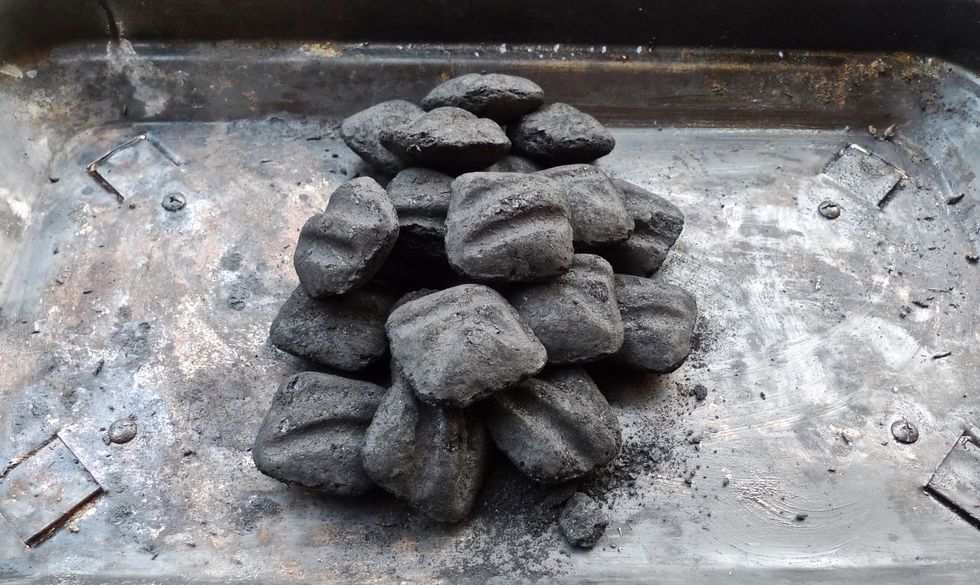 Prepare the charcoal grill for MEDIUM HEAT grilling. Place the charcoal briquettes in the centre of the grill.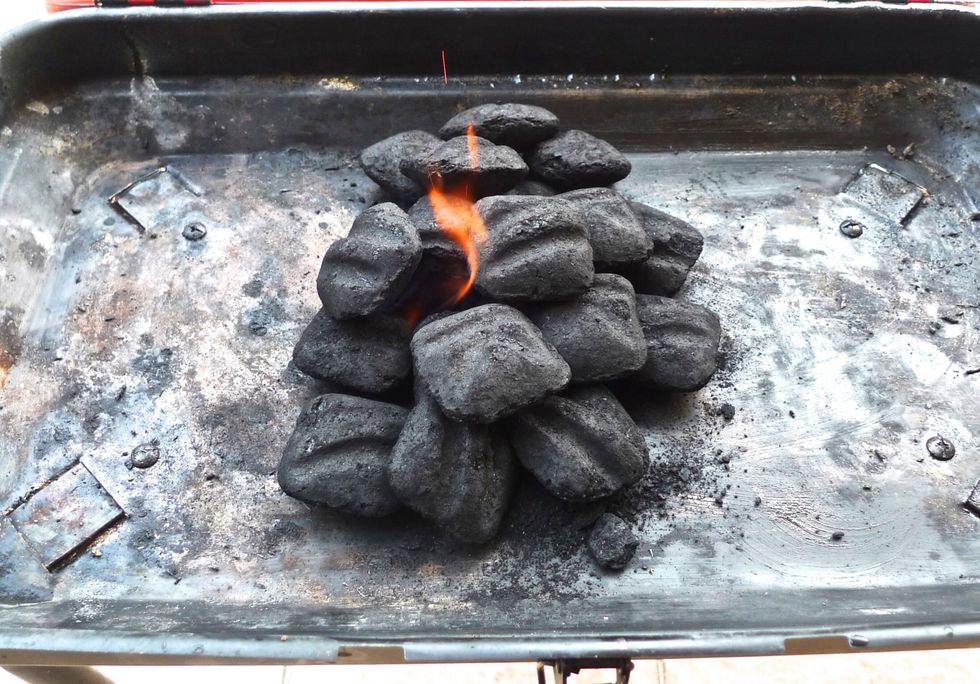 Light the charcoal briquettes.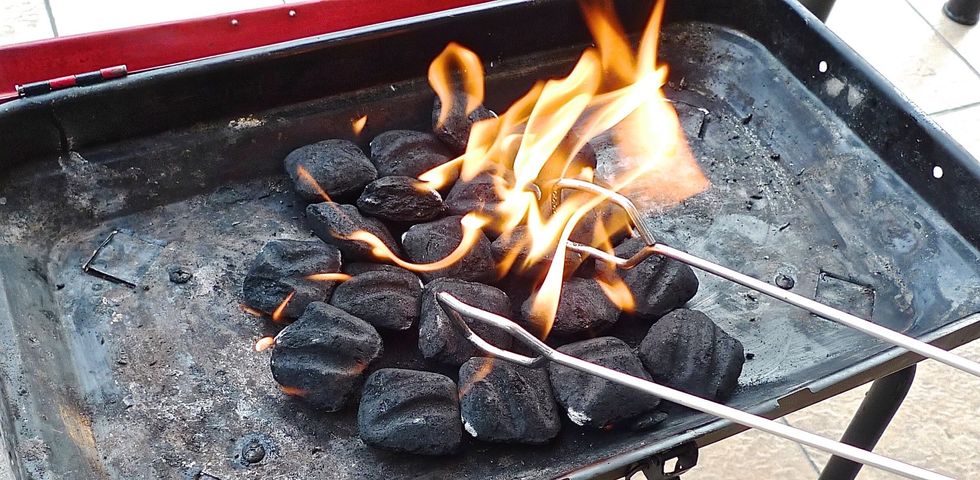 Use a grilling tong to even out the heat. Let the charcoal briquettes burn till they turn into hot coal ashes and glow red.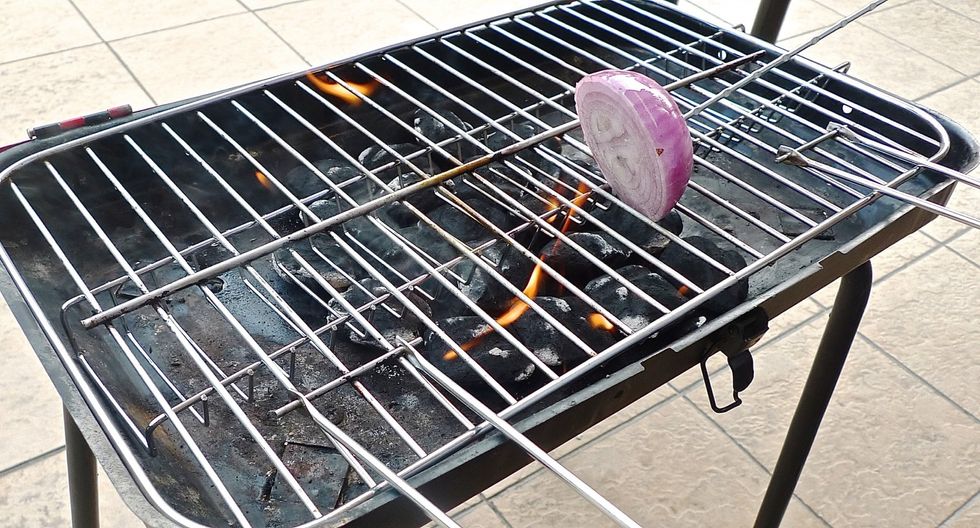 When charcoal has turned into red coal ashes, carefully put a CLEAN grilling grate over it. Then oiled the HOT grilling grate by dipping onion in cooking oil and brushing the grill grate with it.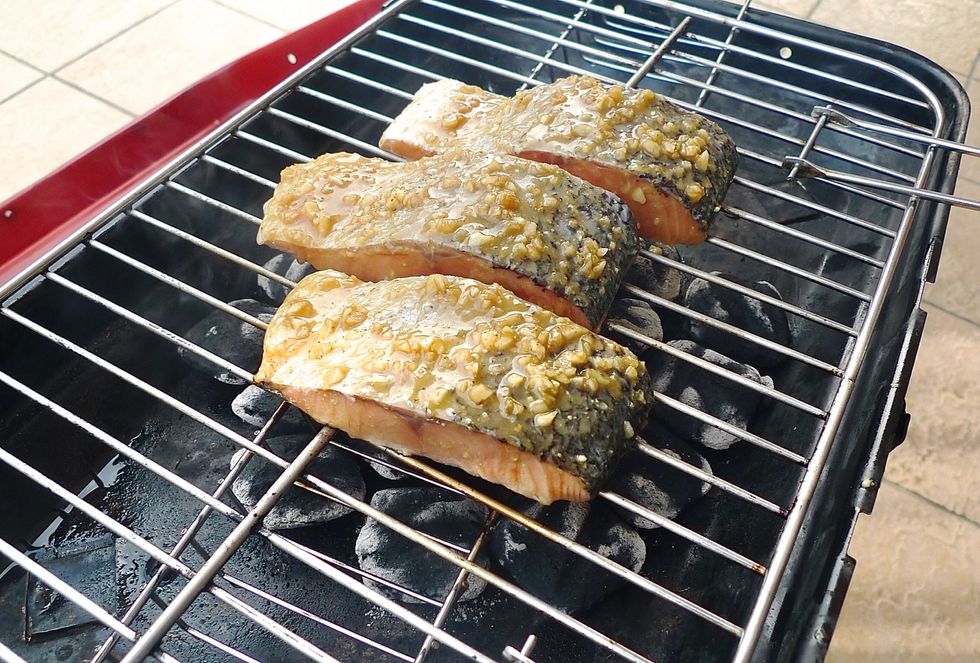 Place the drained salmon fillets SKIN-SIDE UP on the grill grate directly above the medium coals to cook over medium heat.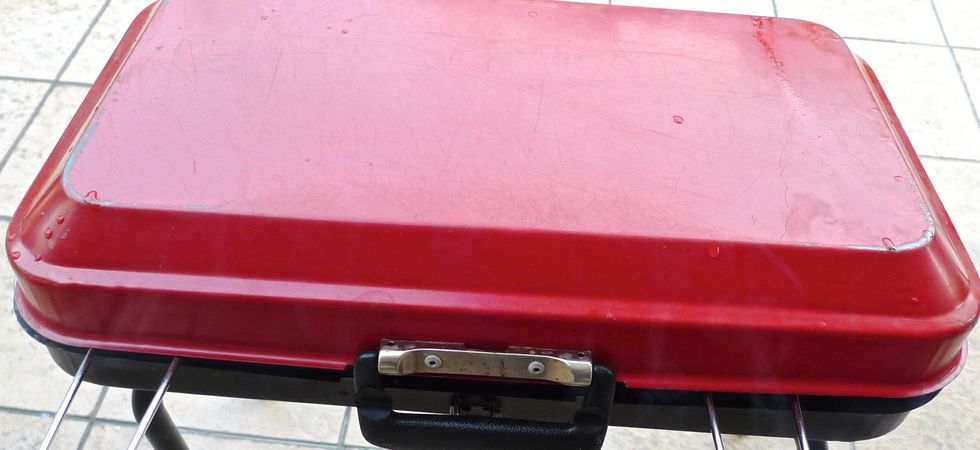 Cover and grill for 6 to 8 minutes or until the fillets begin to FLAKE when tested with a fork.
When the fillets have begin to flake, use a thin-bladed turner to carefully flip the fish over.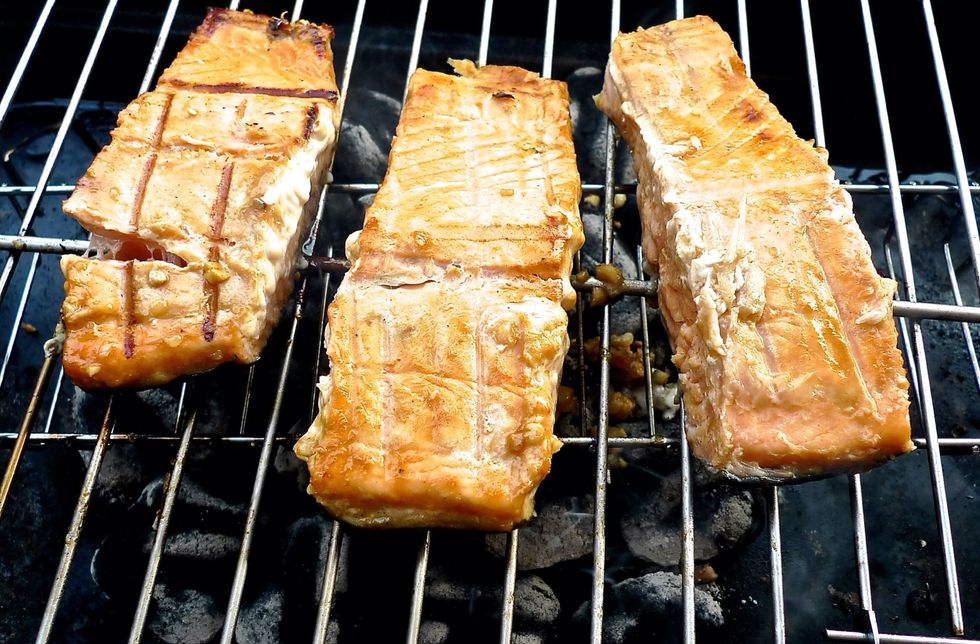 The salmon fillets are flipped, SKIN-SIDE DOWN now.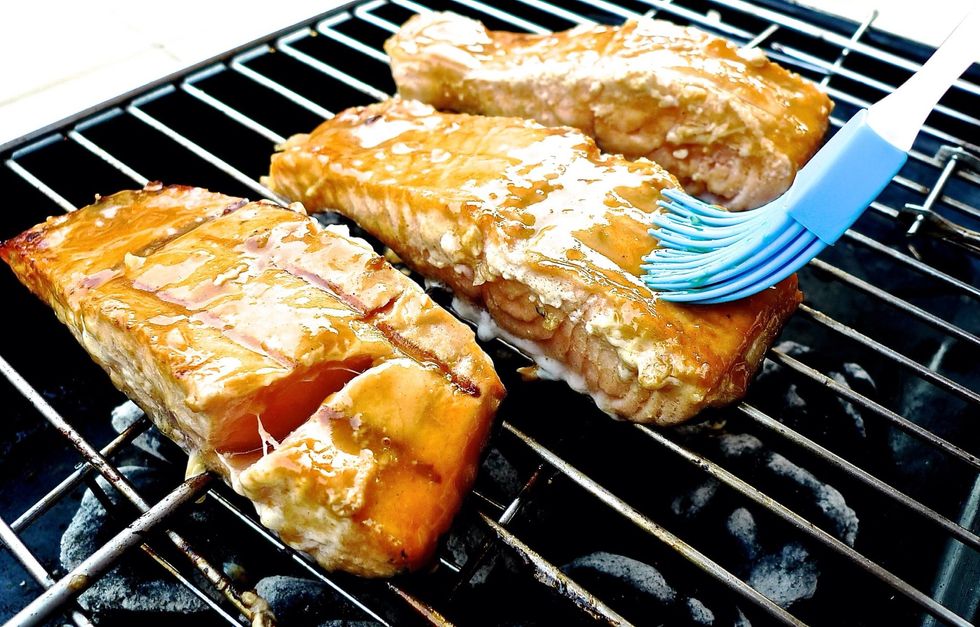 Brush the fillets with the reserved marinade after turning to add flavour and keep it moist.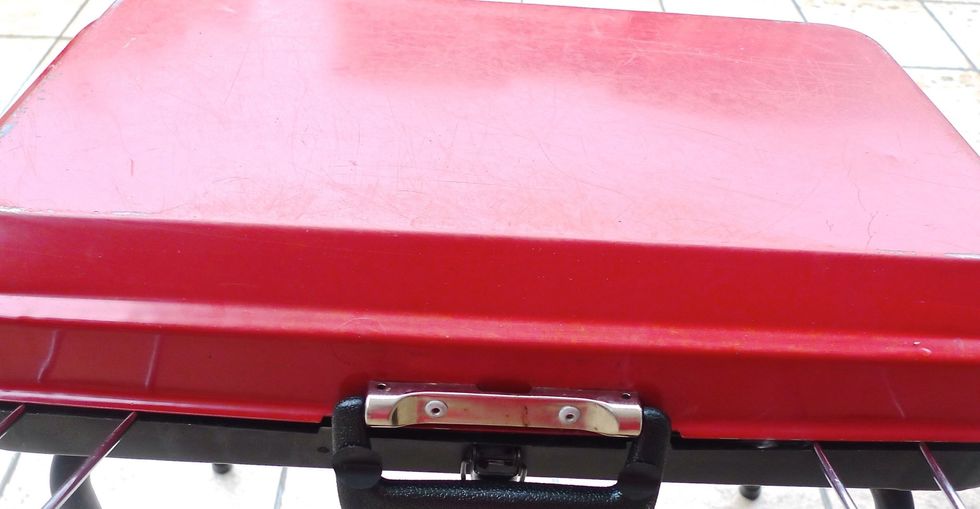 Cover and continue grilling for another 6 minutes or until the salmon fillets are completely cooked.
And you're done! Check the flesh at the thickest part of the fillet. When it's done, grilled salmon will be opaque, flaky yet moist and will pull apart easily.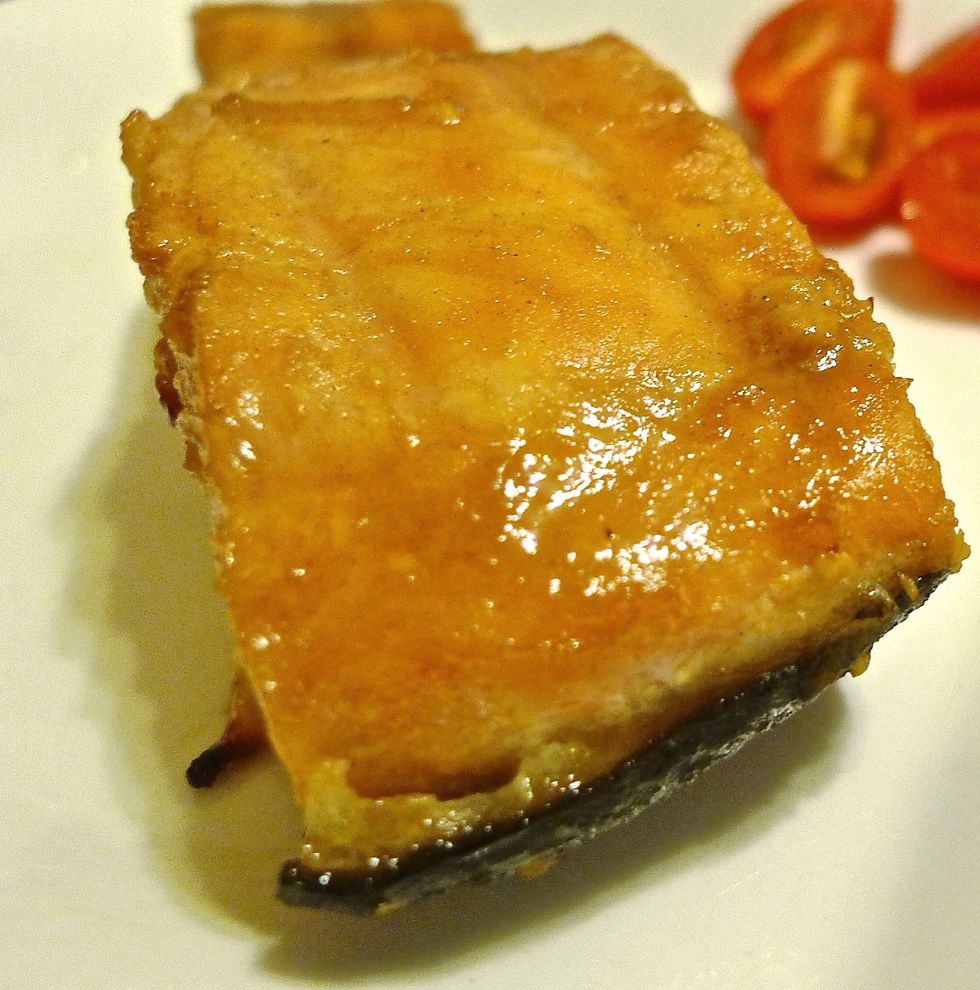 Remove the cooked salmon from the grill and serve immediately.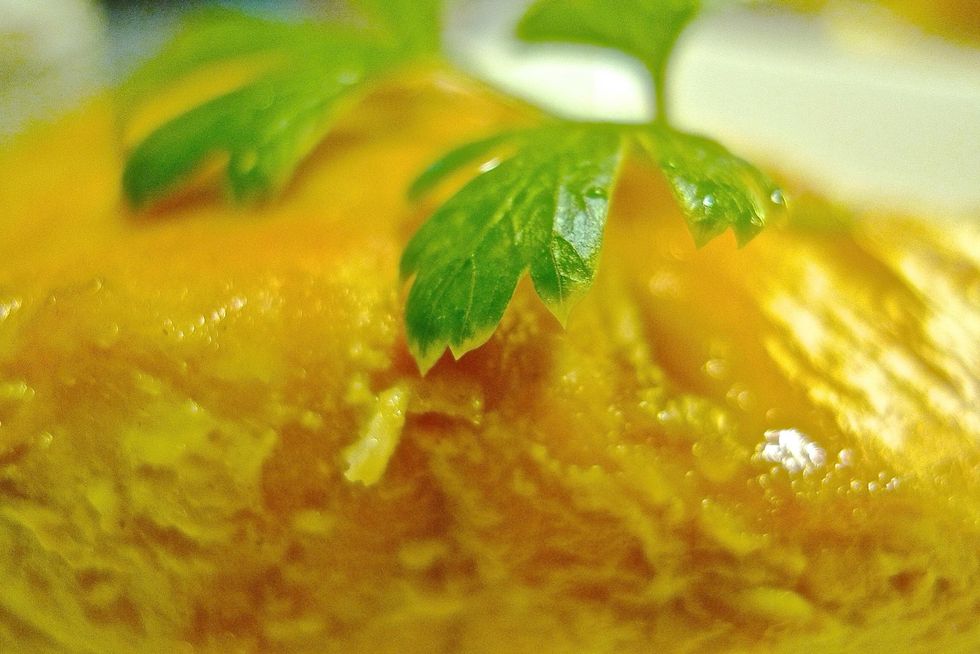 The smoky flavour, flaky yet tender, melt-in-the-mouth grilled salmon is simply irresistible.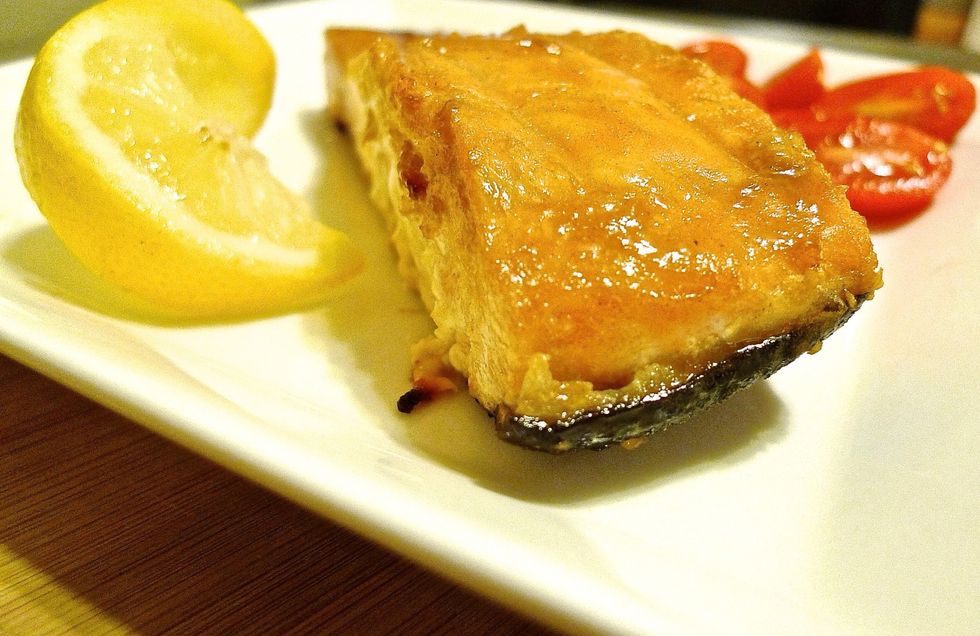 Squeeze a tinge of lemon juice on the top of the grilled salmon before serving to give it an extra citrus flavour.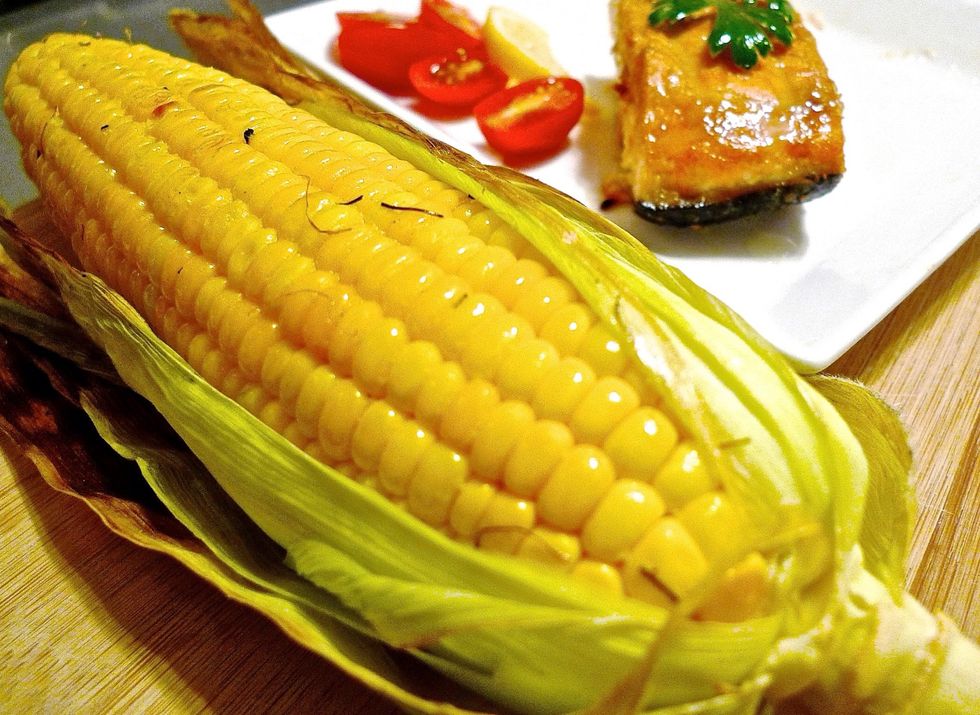 We had our grilled salmon served alongside butter grilled corn which is the perfect summer side dish. SO .. ENJOY!
1/2Tbsp Packed brown sugar
1/2Tbsp Butter, melted
1/2Tbsp Olive oil
Honey
1/2Tbsp Soy sauce
1/2Tbsp Dijon mustard
1/2tsp Garlic, finely chopped
1.0 Salmon fillet (500g / 1 lb), cut into 3 pieces
Huang Kitchen
For more step-by-step recipes and cooking tips, visit my website at \nhttp://www.huangkitchen.com