Cook Sicilian Pasta With Fish, Capers, and Almonds
413
This recipe is inspired by the cuisine of the Eolian islands, an archipelago of small volcanic islands located a few miles north off the sicilian coast, in the province of Messina.
Capers are found in many recipes of the Eolian cuisine because they literaly grow up everywhere. But they also are typical ingredient of the overall sicilian cuisine as well as almonds and fish.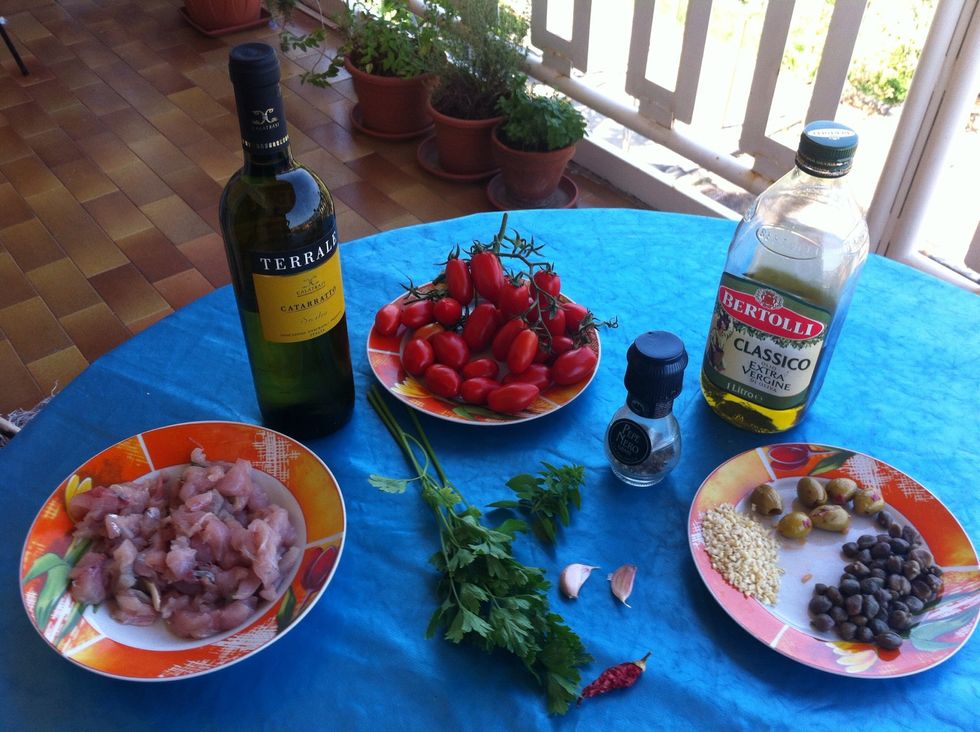 Fish should be already cleaned and cut in small pieces. Ask your fishmonger to do it for you if you're not skilled in fish cleaning. Also boil the tomatoes in water for 2-3 minutes and peel them.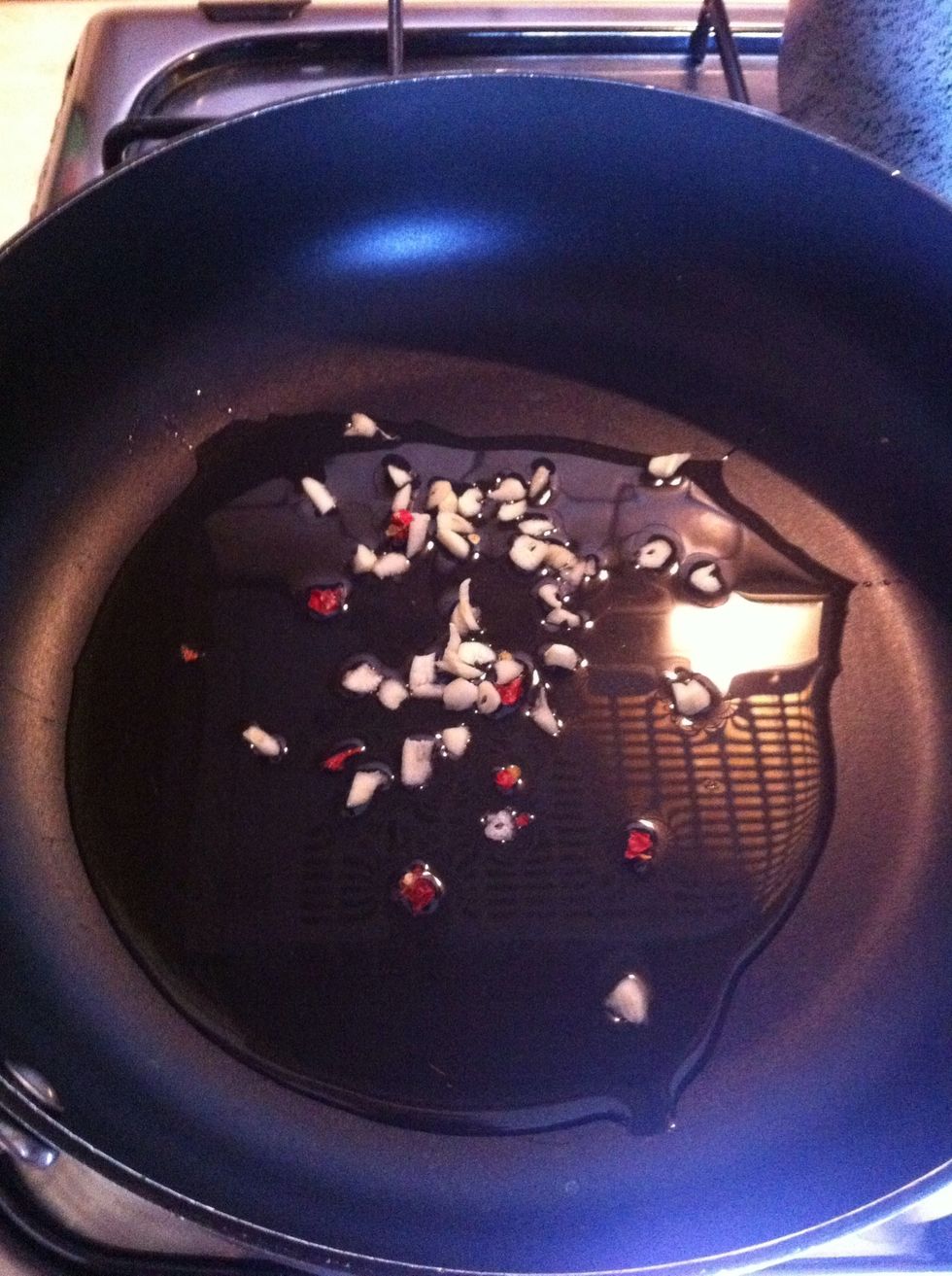 Start browning the chopped garlic with a little bit of chili pepper in olive oil until golden.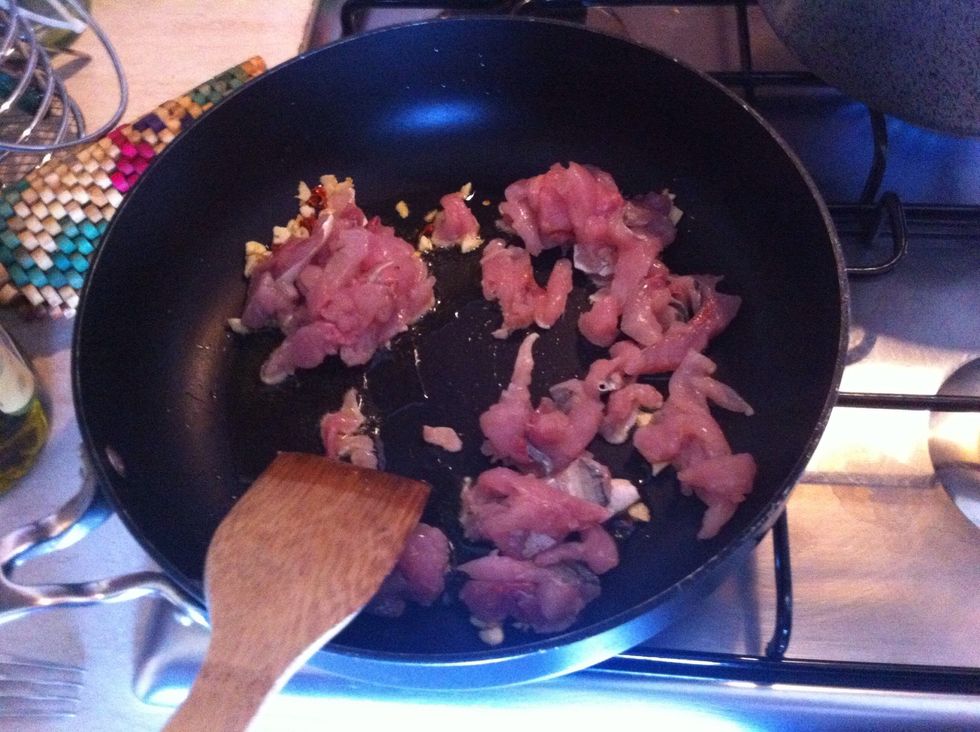 Stir in the fish meat and let cook until it turns white and firm.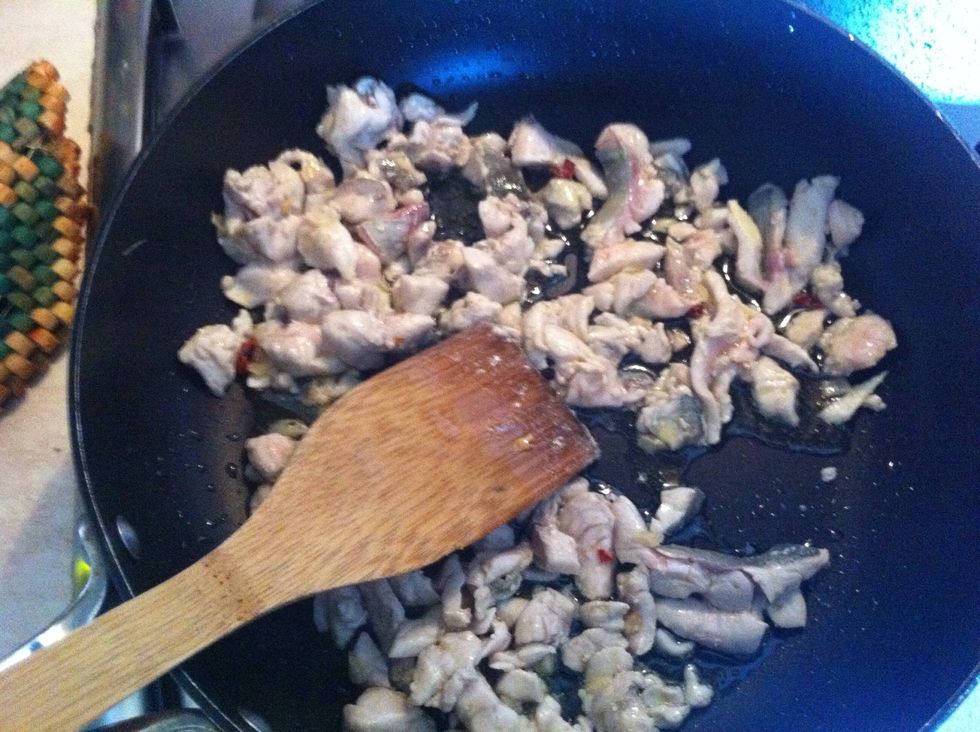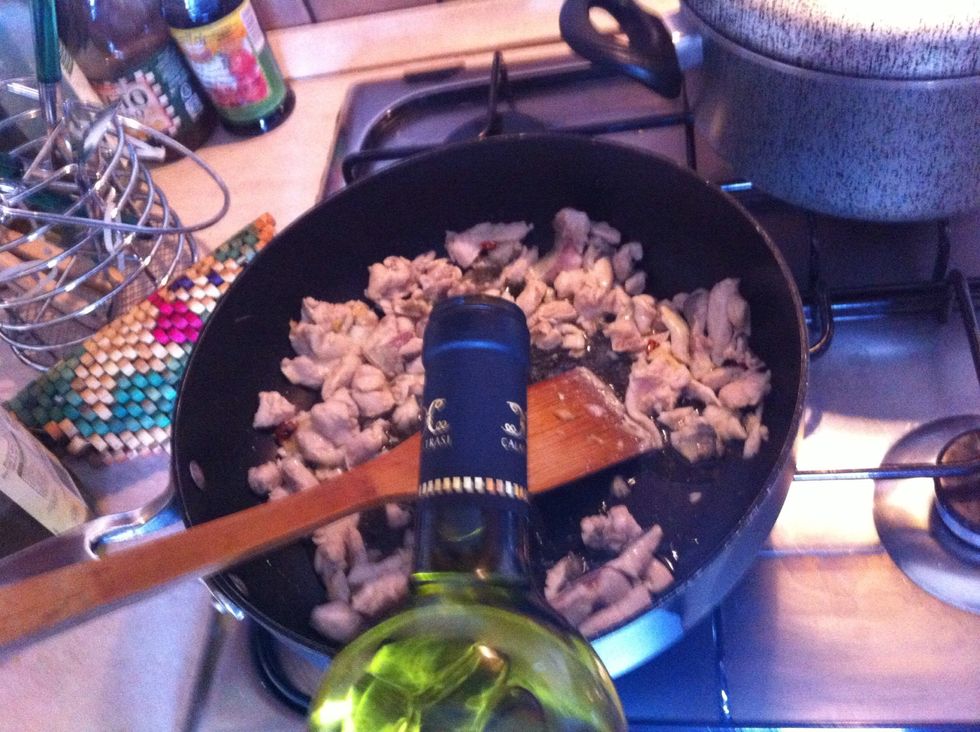 Add 1/2 glass of white wine and raise heat until the wine evaporates.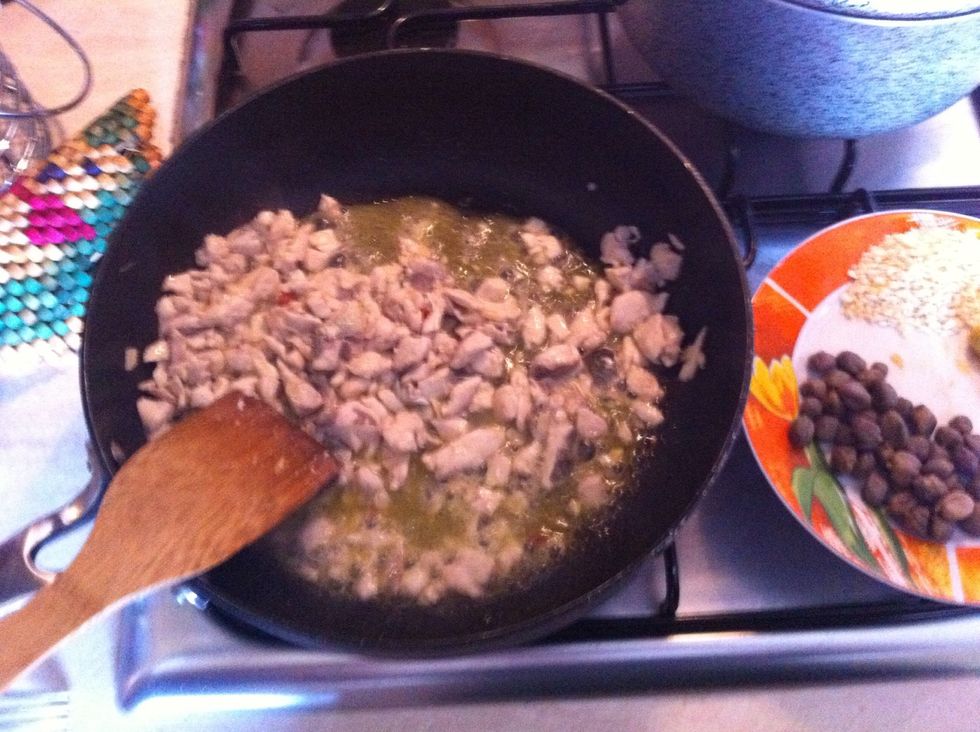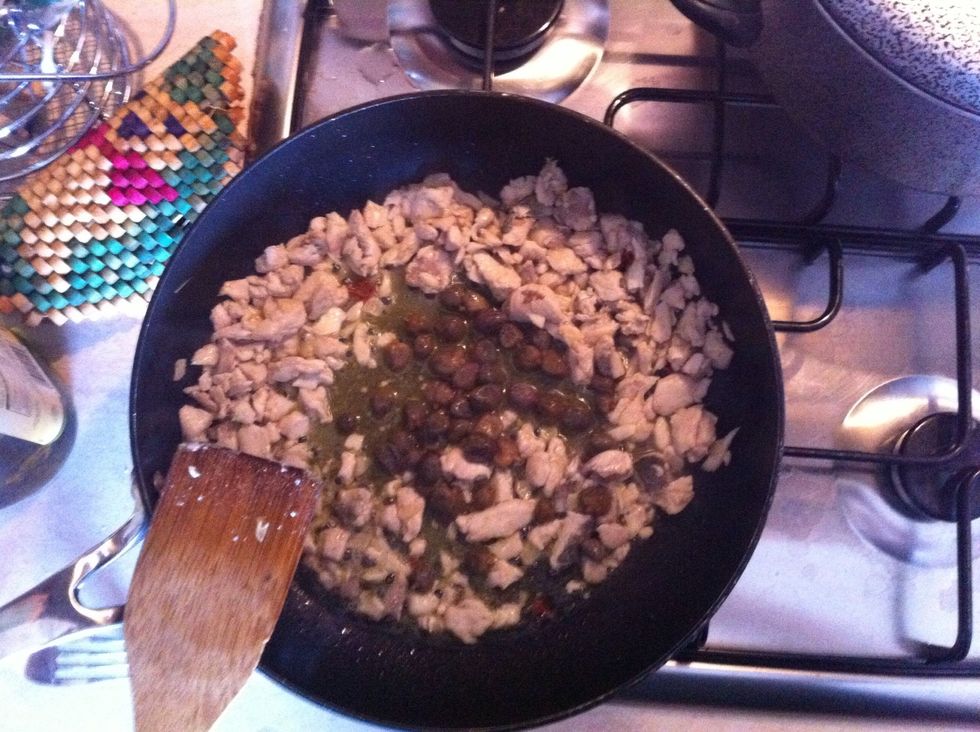 Lower heat and add capers. Stir and cook for about 1 minute.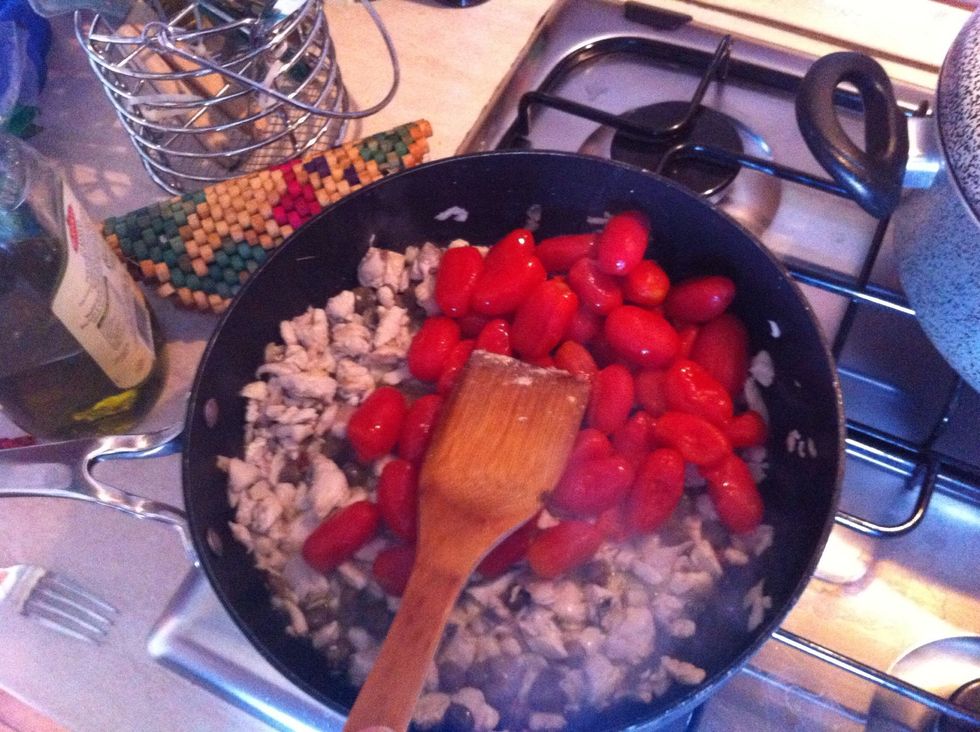 Add peeled tomatoes and ...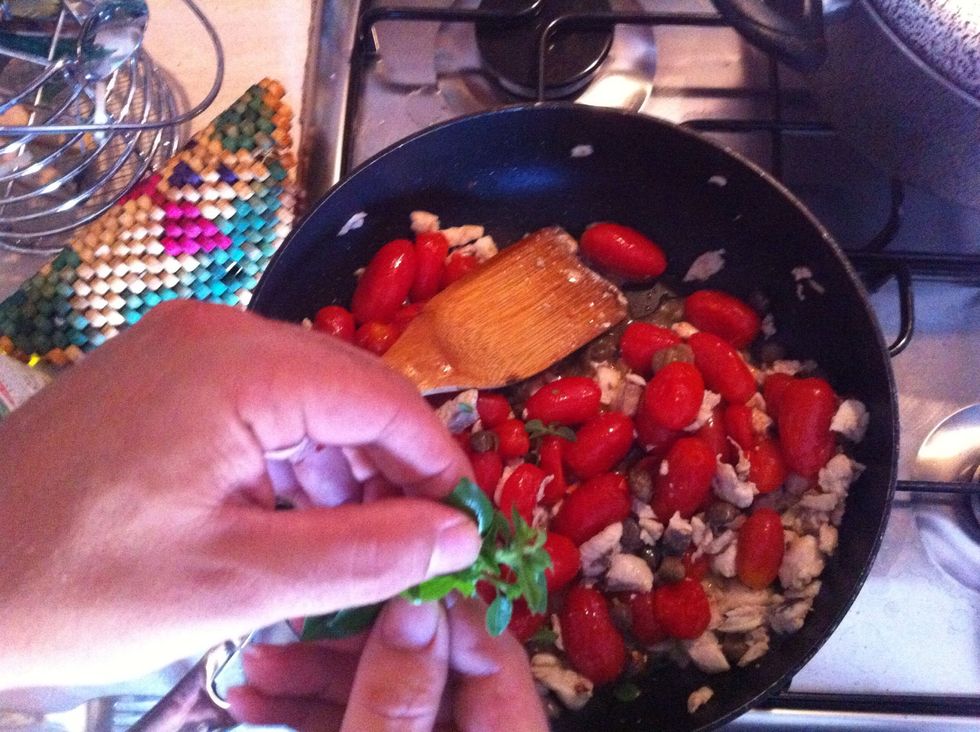 ... the basil leaves.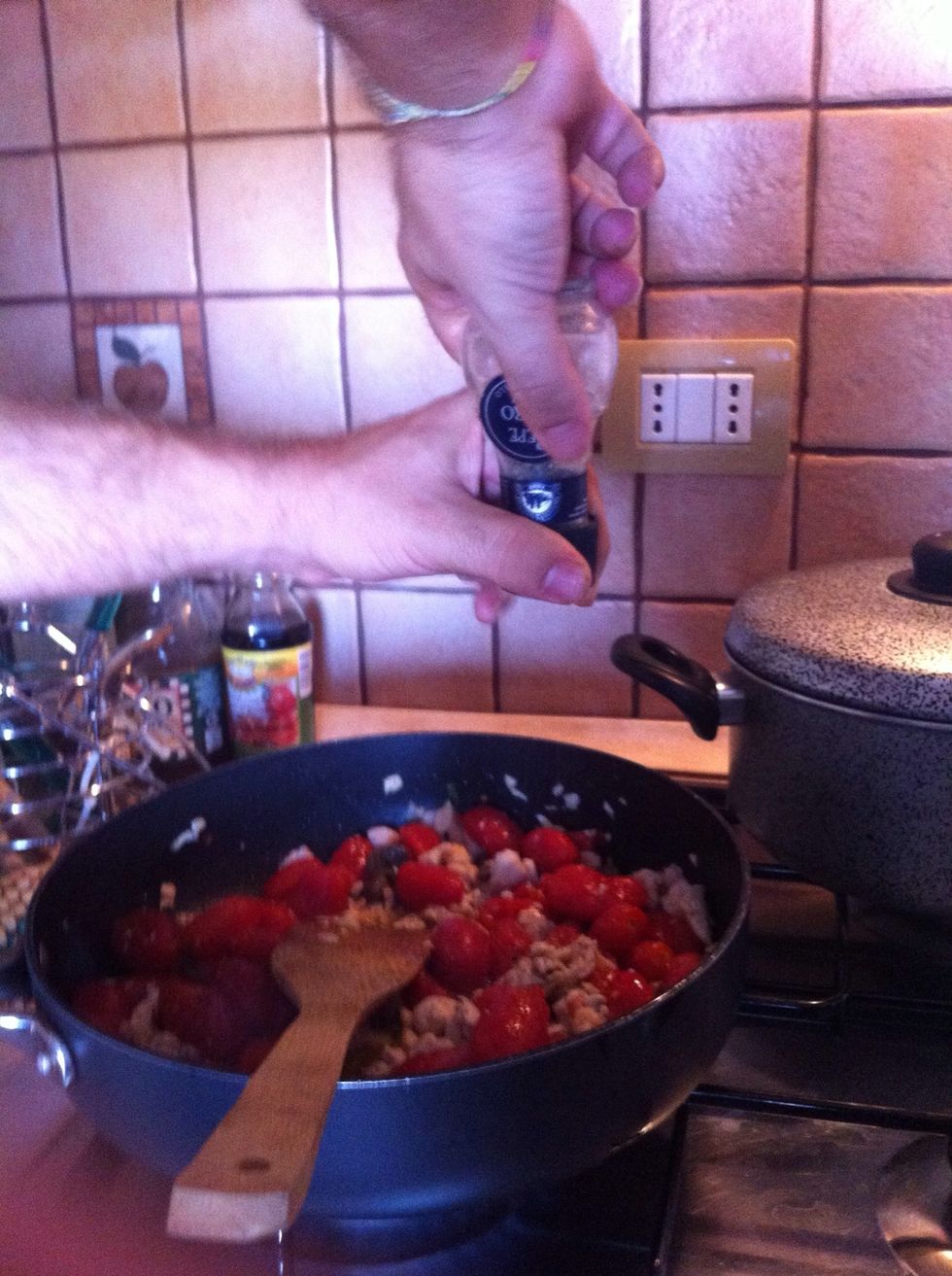 Salt and pepper to taste.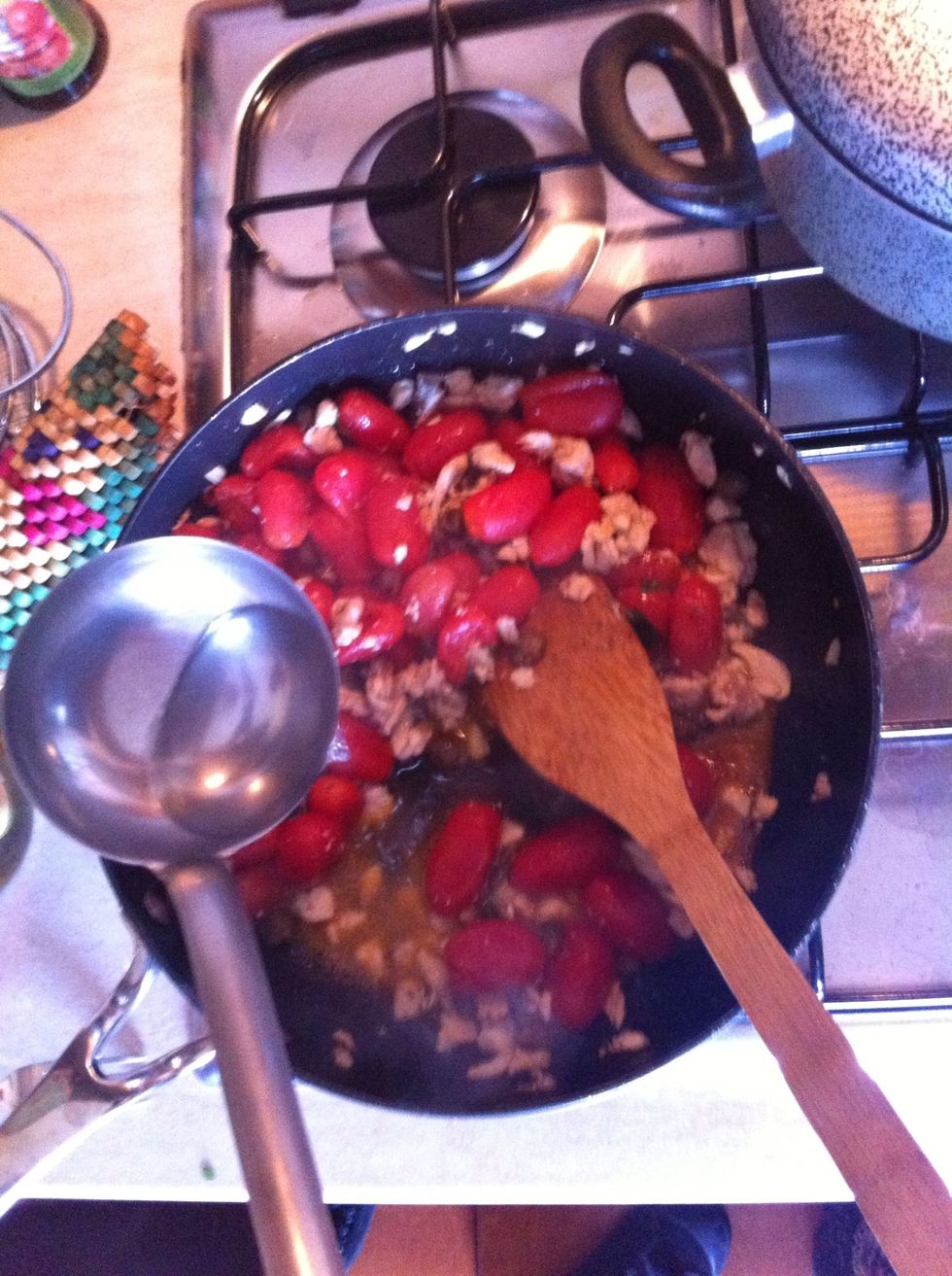 add 2 ladles of warm water.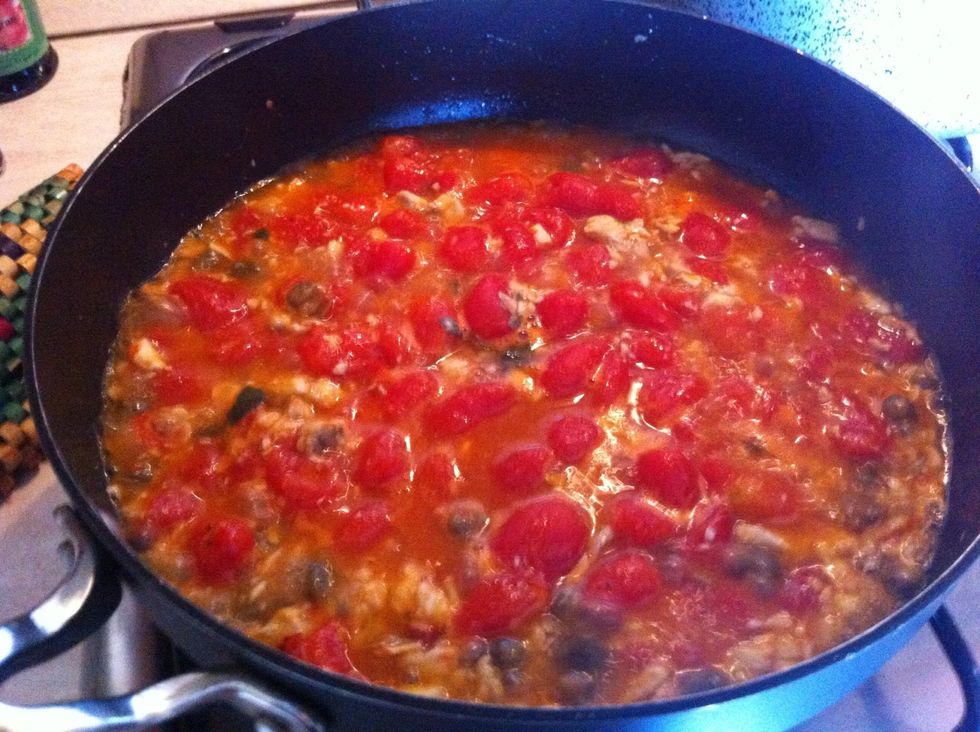 Let cook for about 20 minutes, occasionally stirring and adding warm water everytime it thickens too much. Mash tomatoes where they're tender to make them release their juice.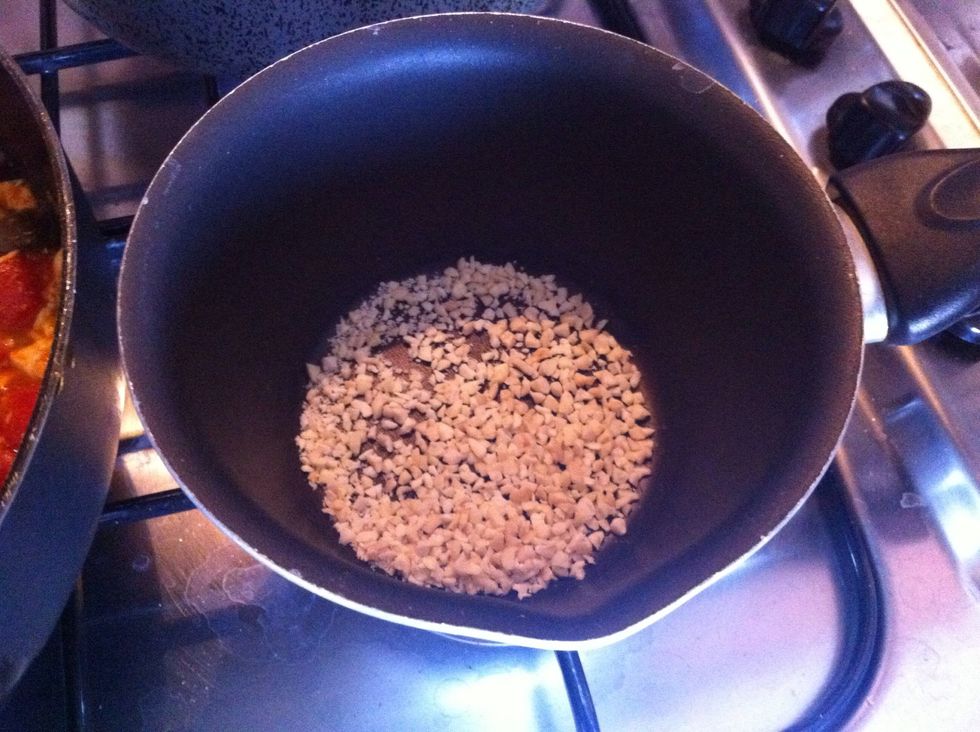 In the meantime slightly toast the crushed almonds. Don't burn them!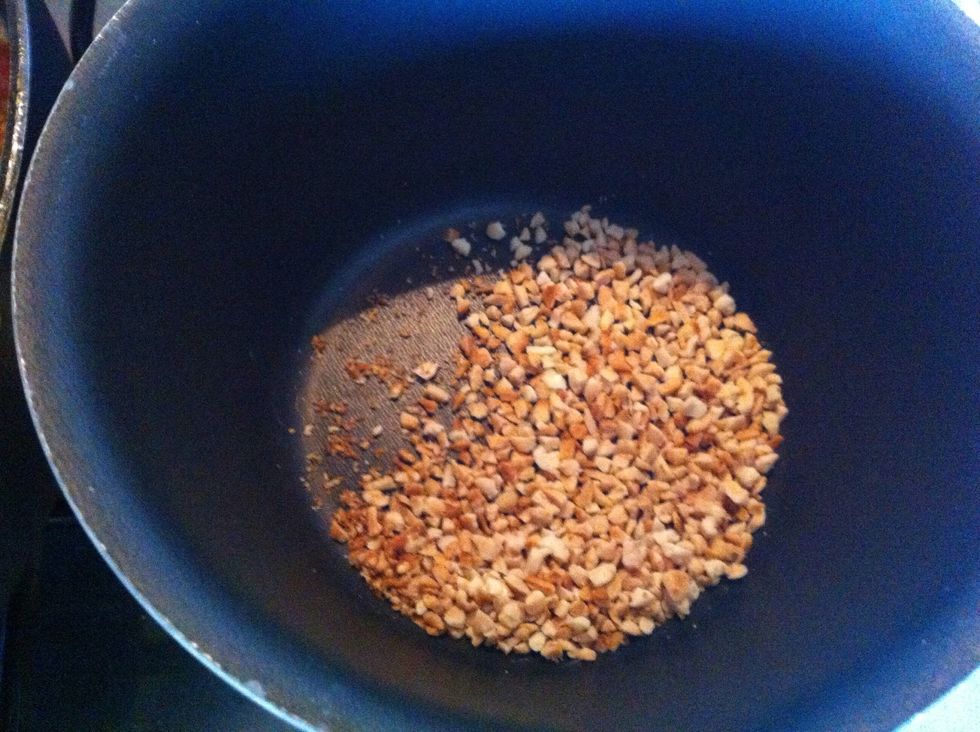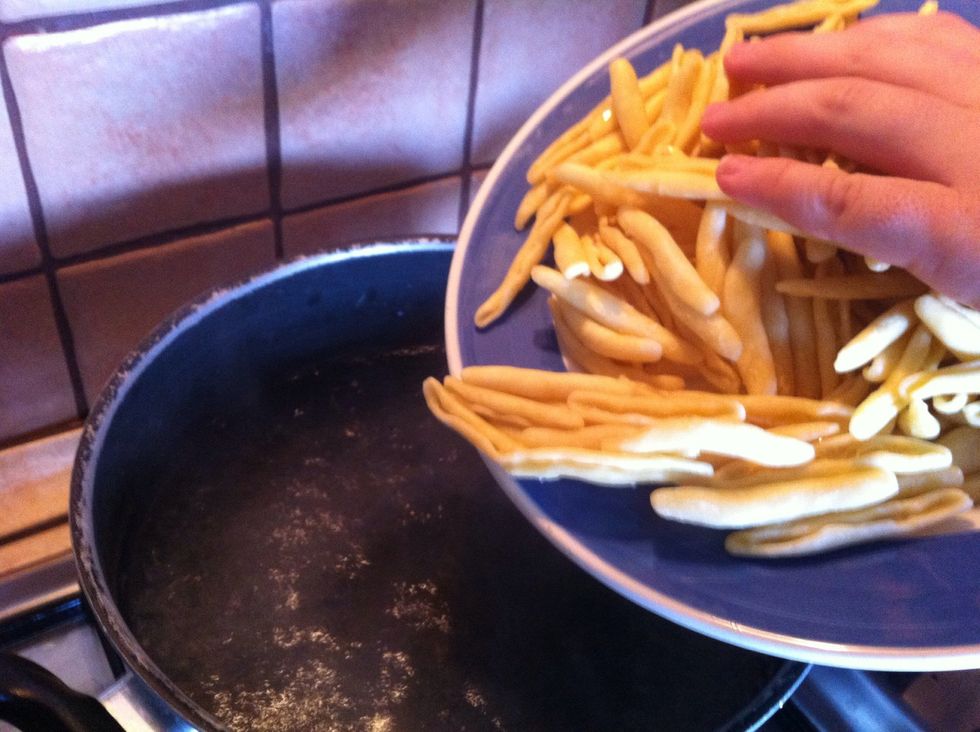 Cook pasta in salty boiling water until it's "al dente"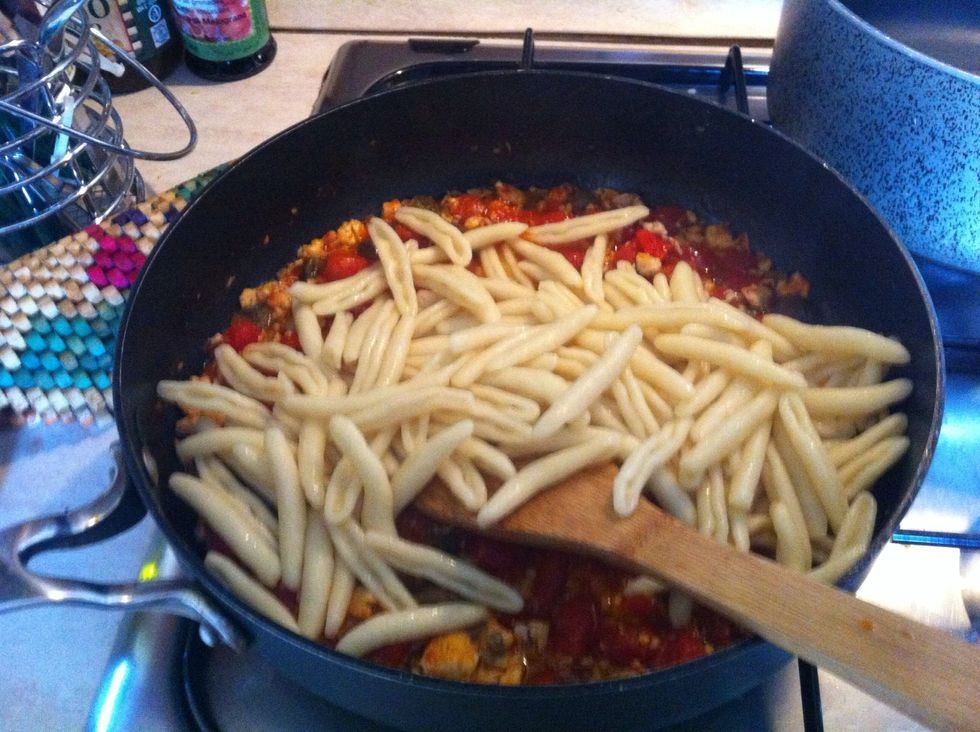 Add pasta to the fish sauce along with sliced green olives and cook until the sauce thickens.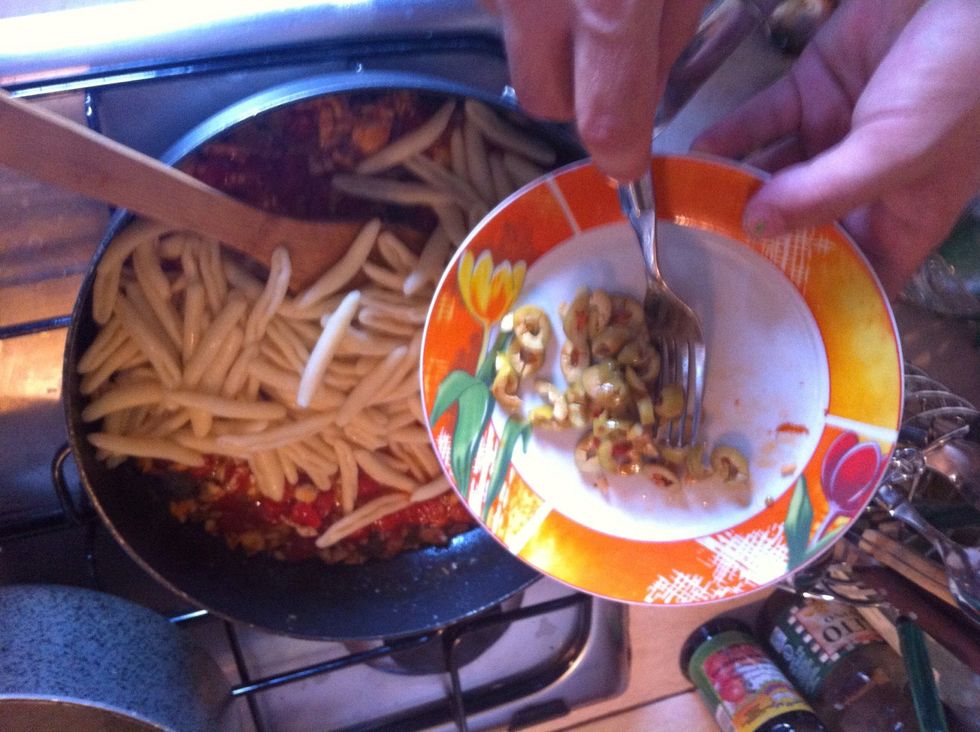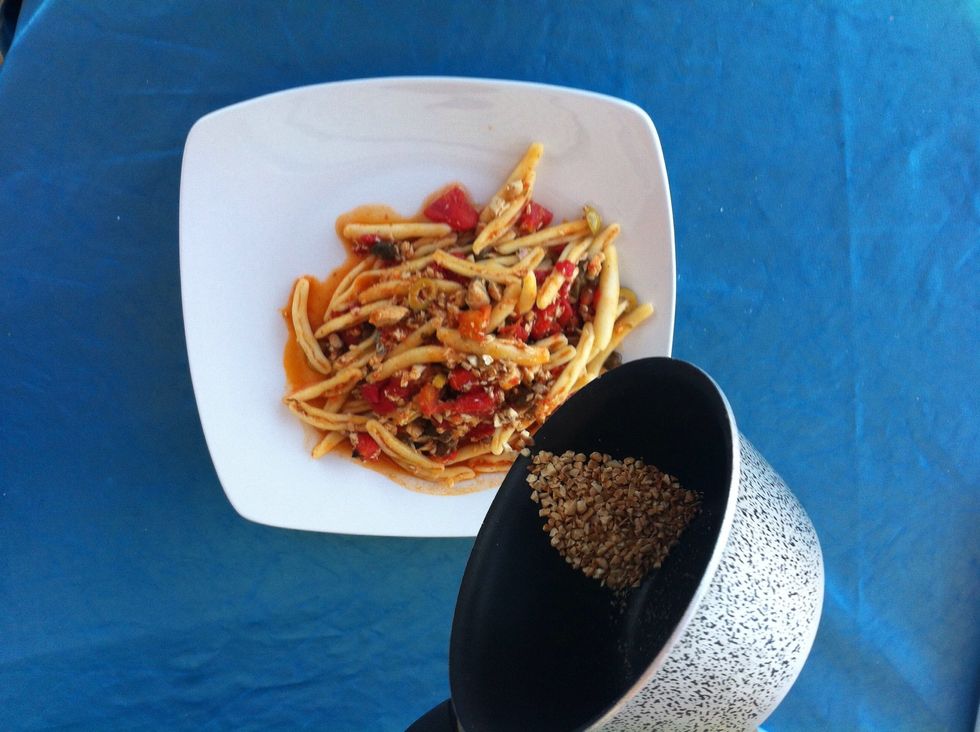 Serve on large plates and spread some crushed almond on top with a little bit of chopped parsley.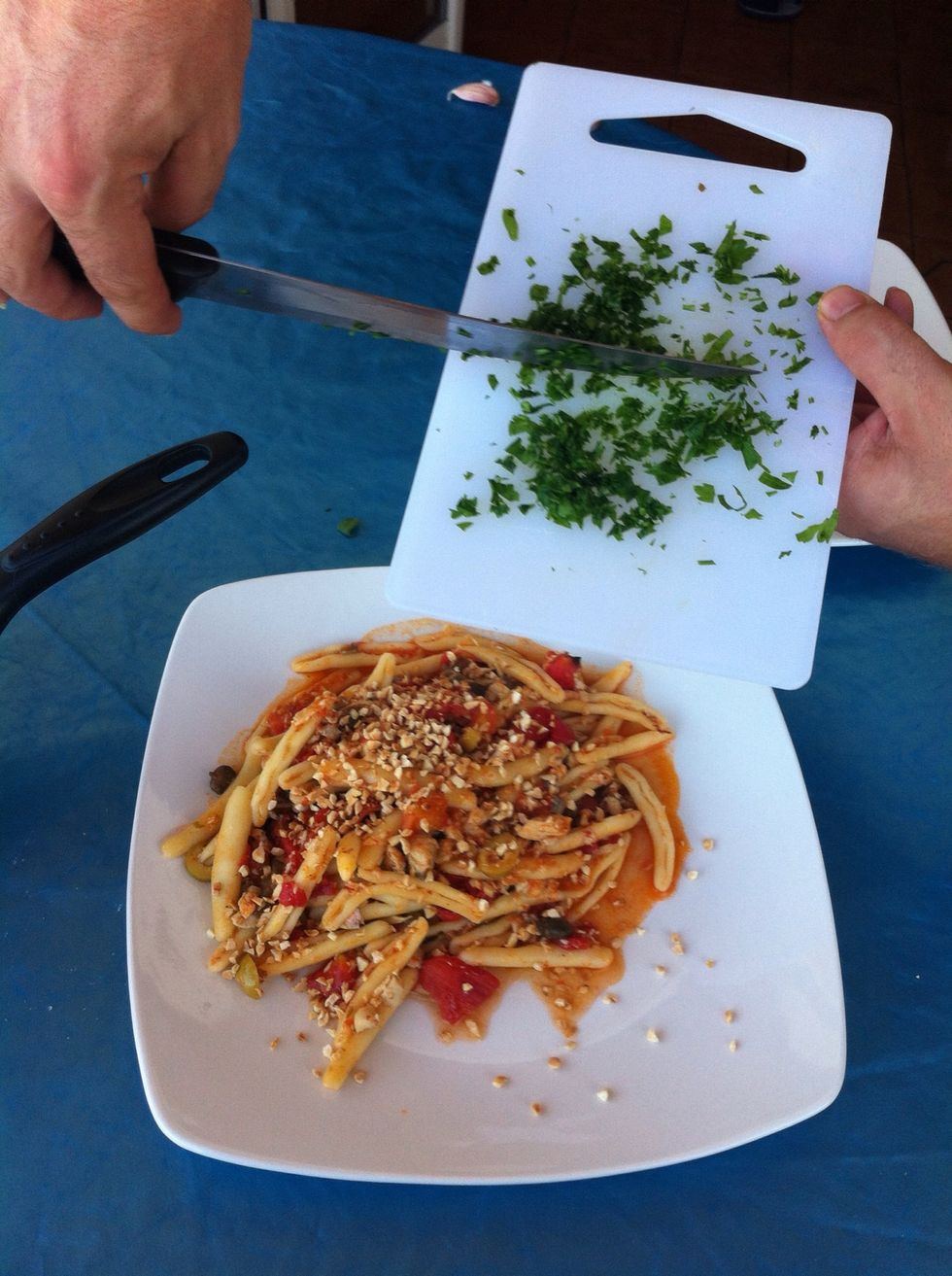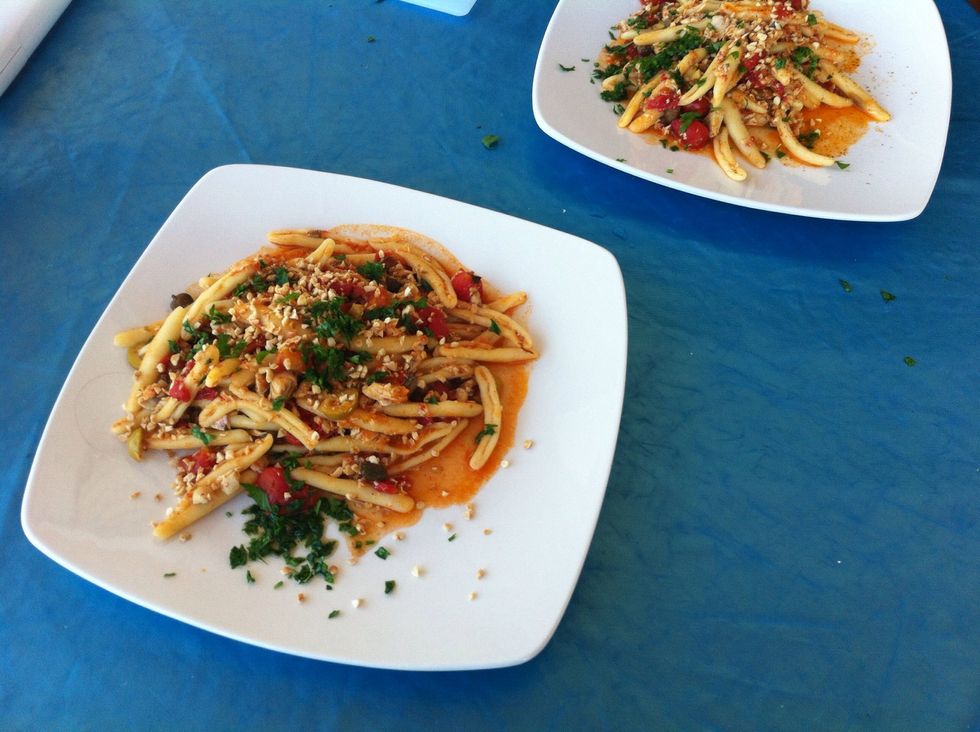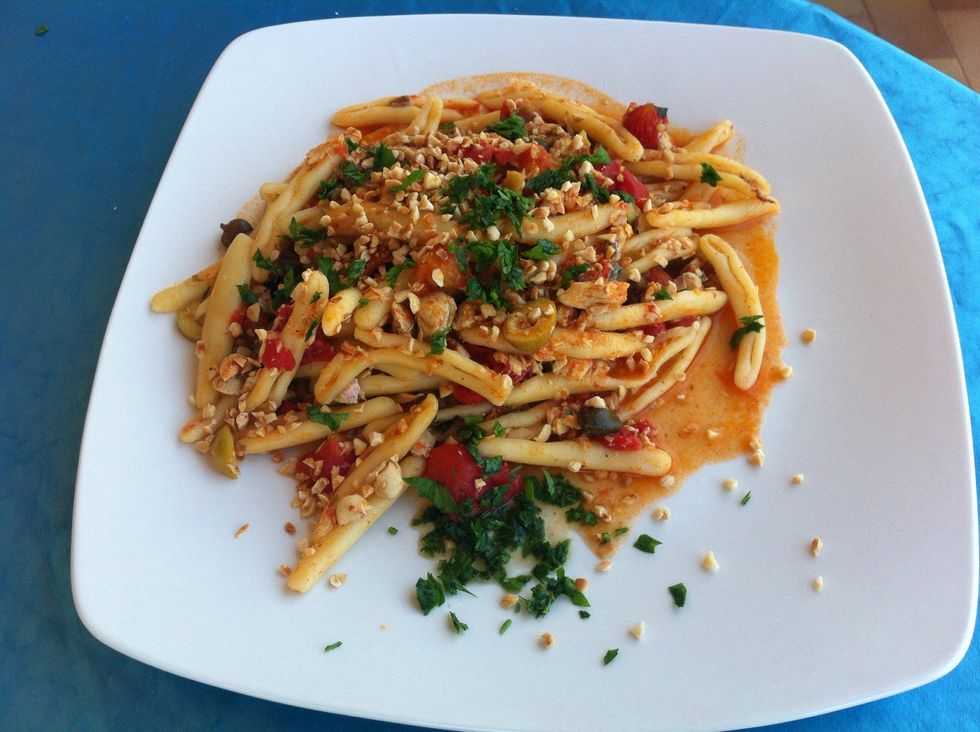 Buon appetito!
I've been in the island of Salina on last summer and it's simply wonderful with its crystal blue sea,its rocky seabed, its small white villages,its slow and relaxing lifestyle and its wonderful food!
200.0g Pasta (fusilli or similar, prefer fresh pasta)
300.0g Grape tomatoes (you can use cherry tomatoes)
2.0 Amberjacks (you can use other white fish like grouper
Capers
Crushed almonds
Green olives
1/2 Glass of white wine
Fresh basil
1.0bnch Parsley
2.0 Garlic cloves
A little bit of red chile peppers
Extra-virgin olive oil
Black pepper
Salt