These Southern inspired Shrimp 'n' Grits Tasting Spoons are the perfect appetizer for your next party
125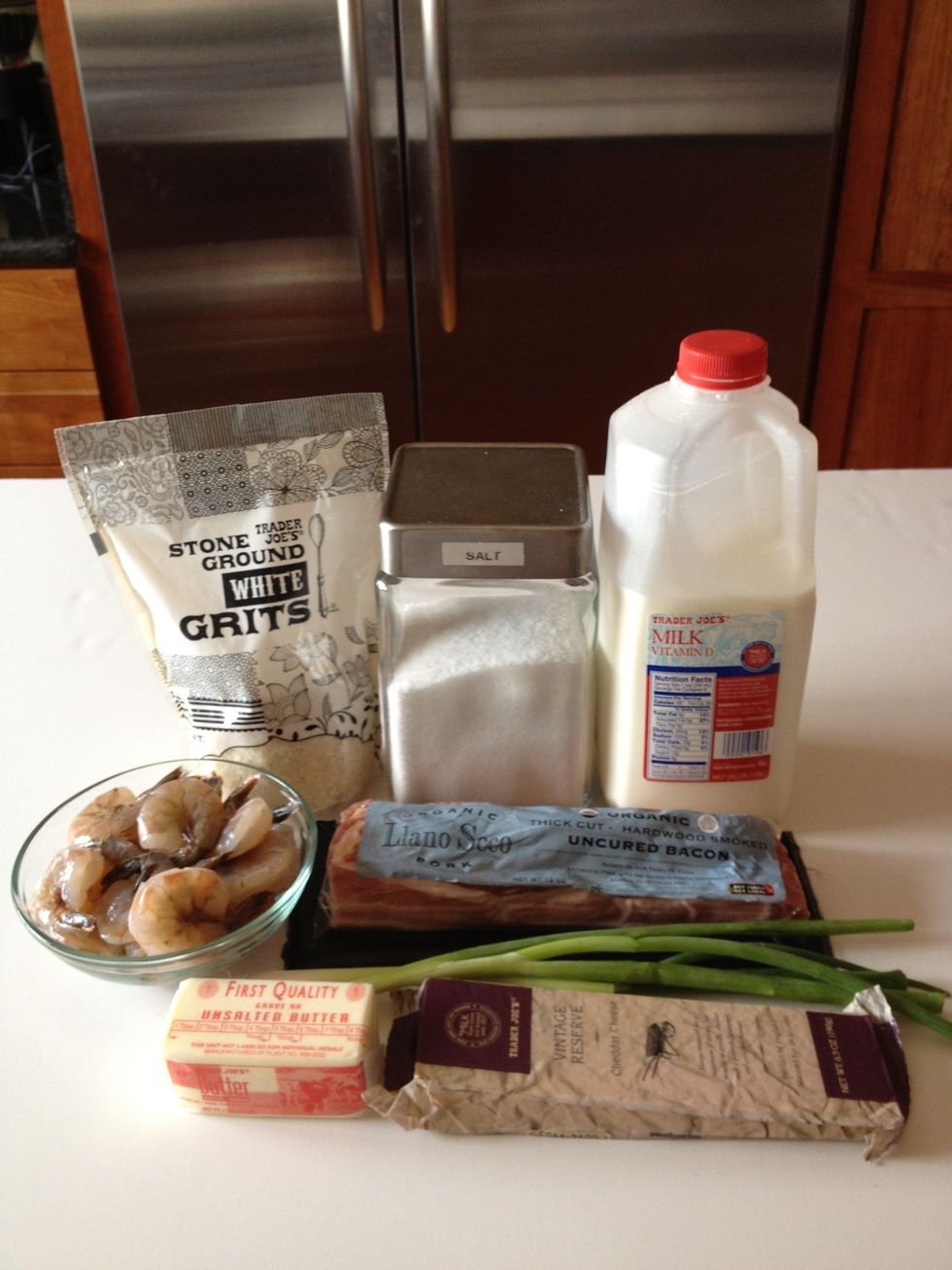 Gather all ingredients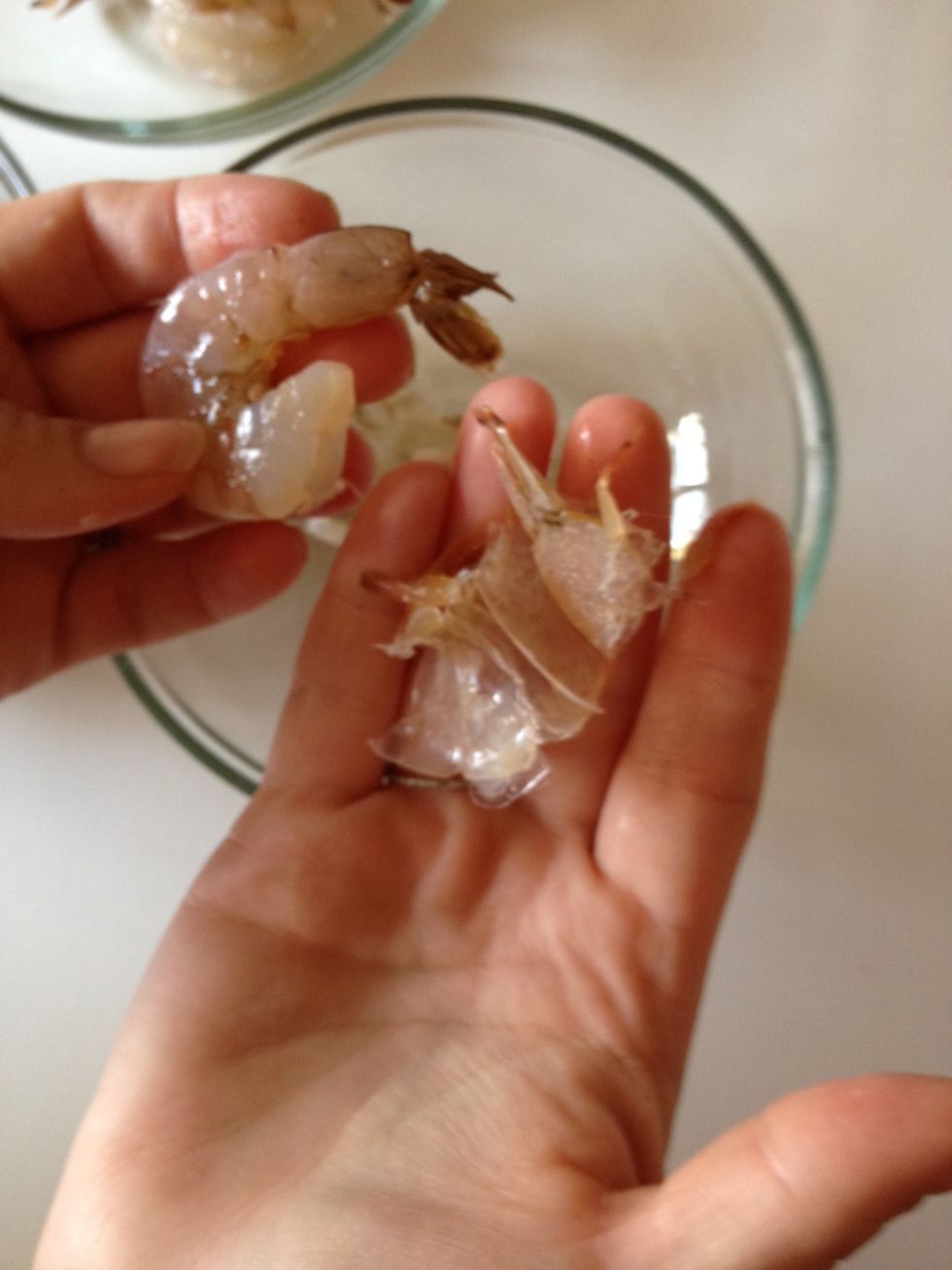 Peel the skin off the shrimp. Leave the tails on for presentation.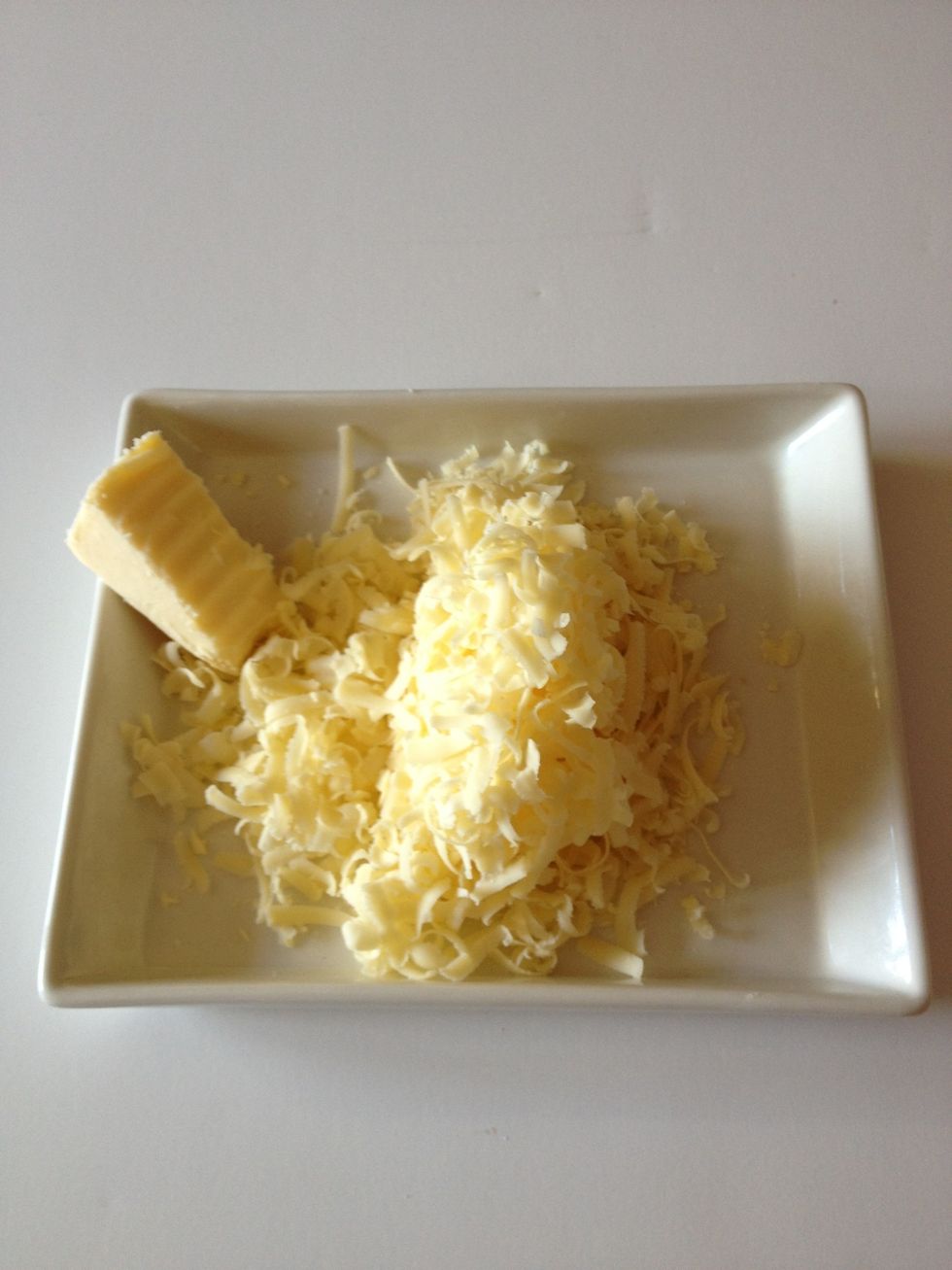 Grate 1/2 cup white cheddar cheese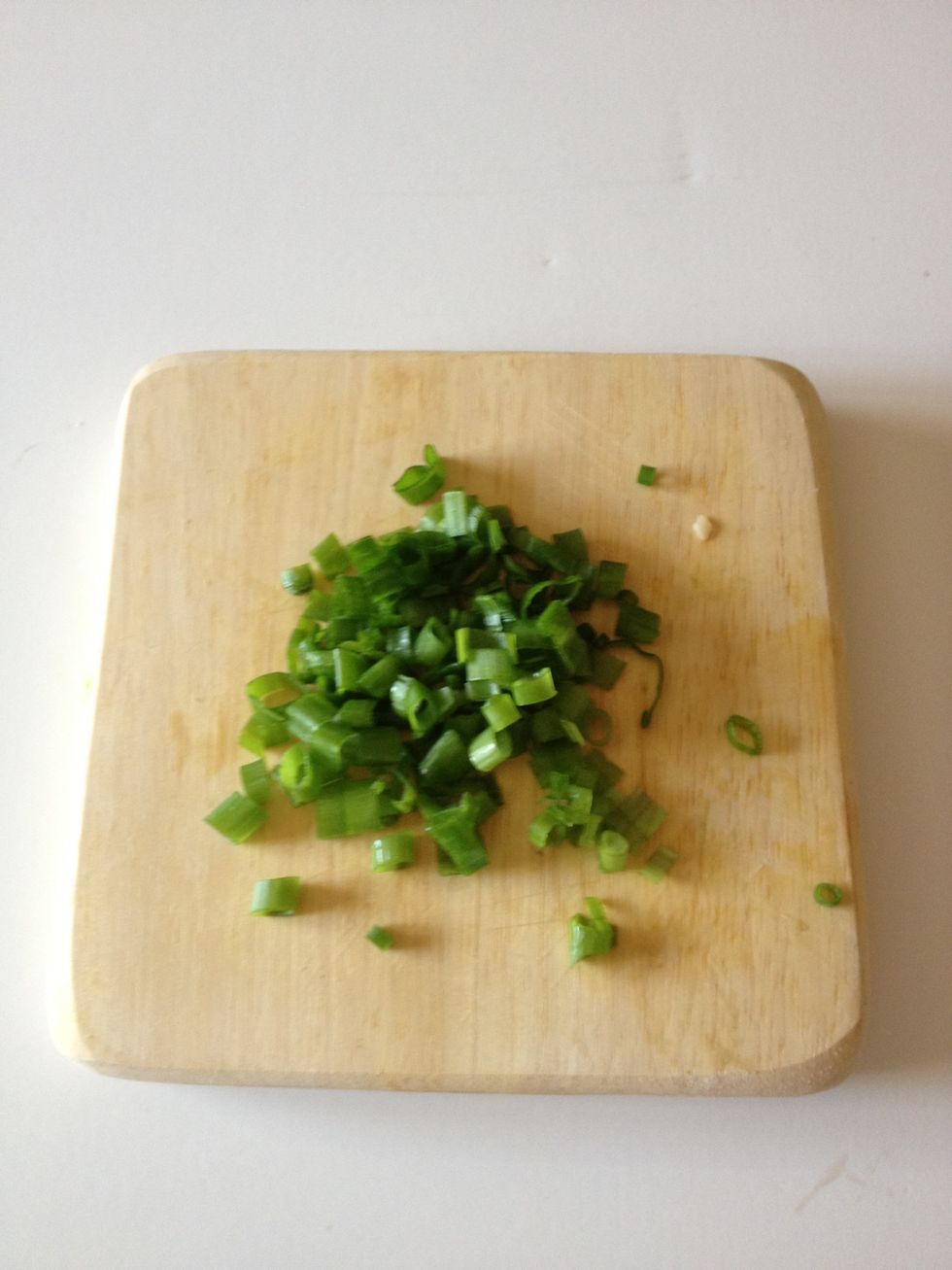 Chop the ends off the green onions into little pieces.
Fry the bacon until it's crisp.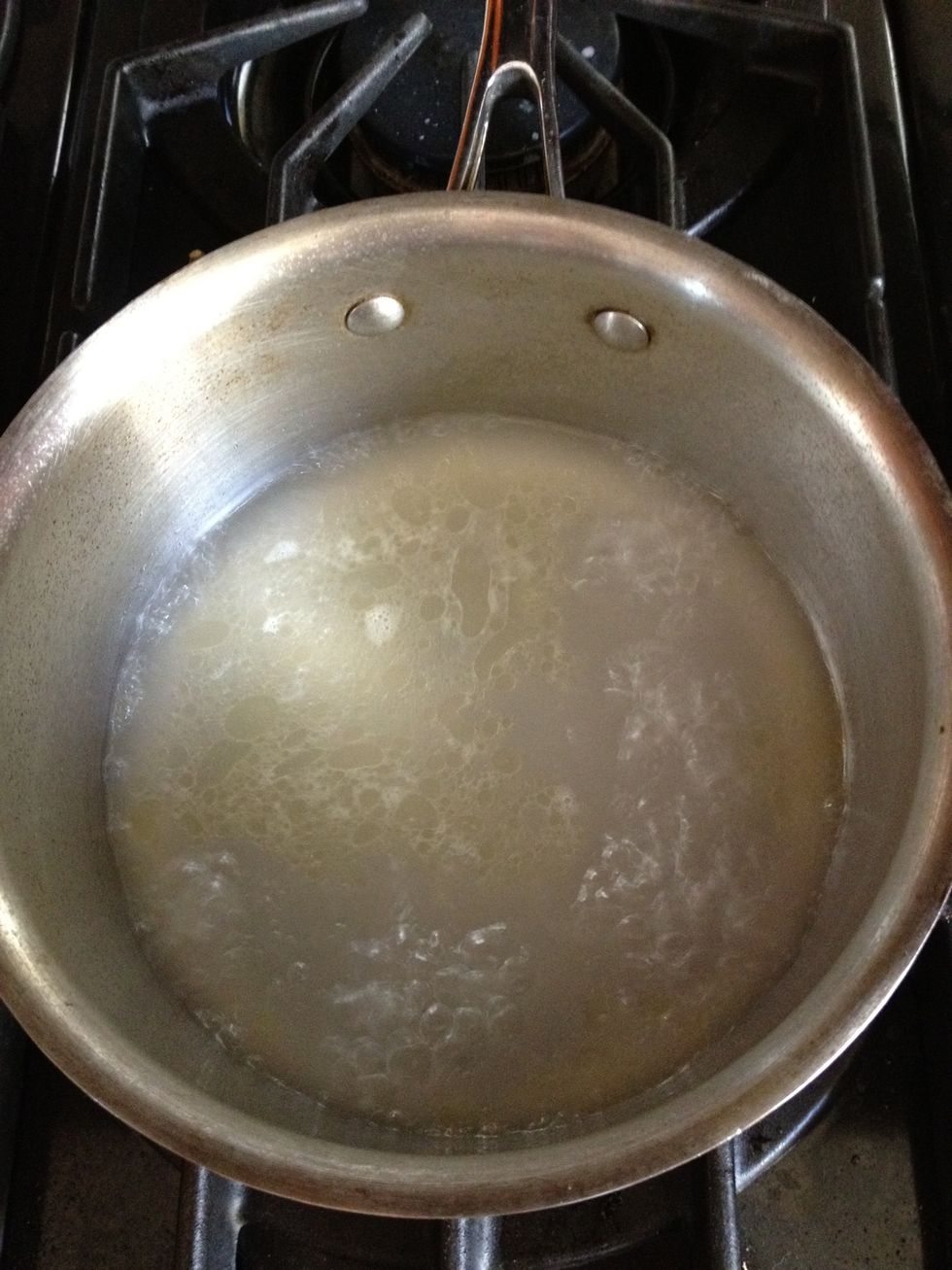 Add the water, salt and butter to a medium saucepan. Bring the mixture to a boil.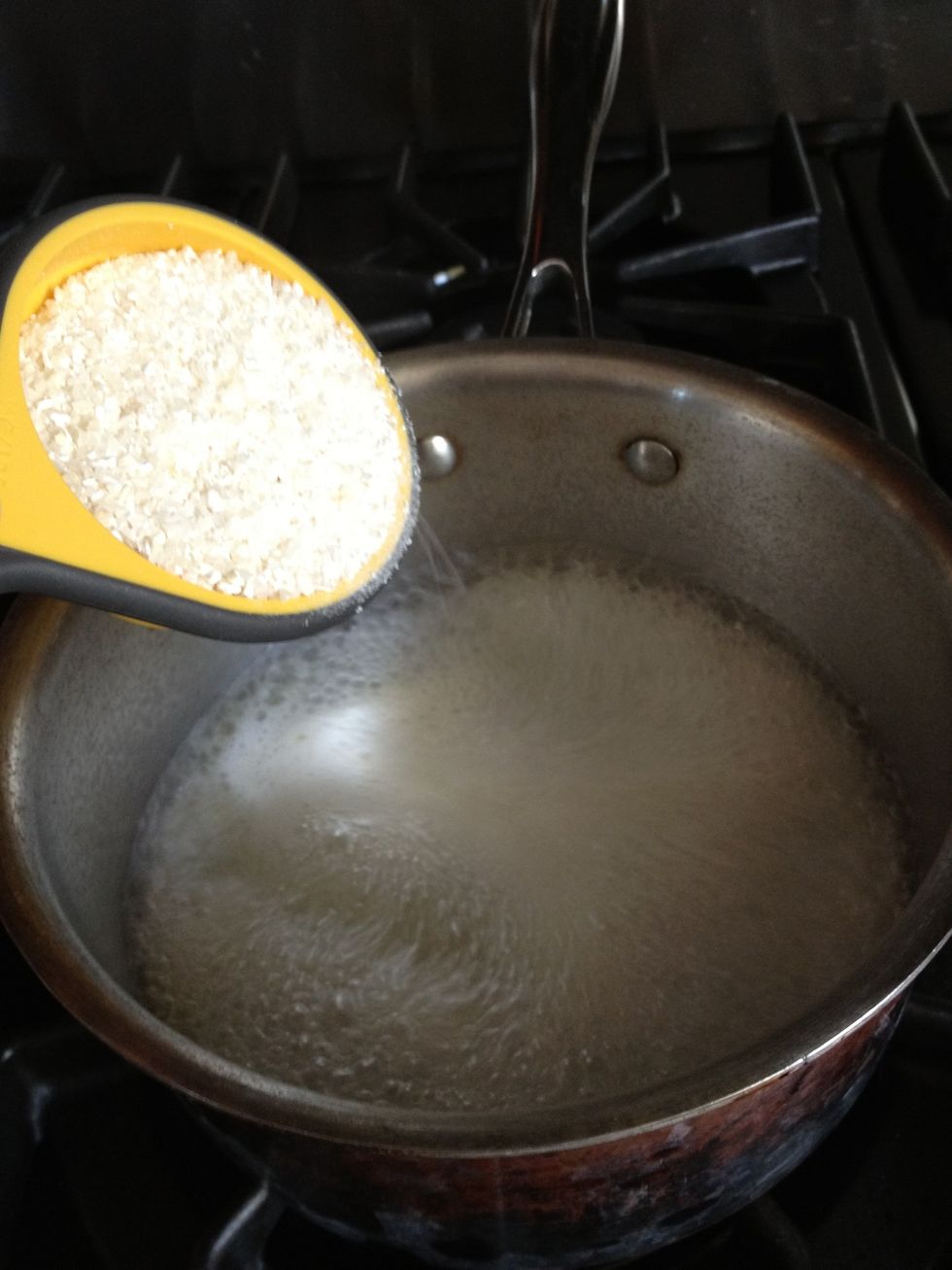 Once the water starts to boil, slowly add the grits and stir the pot.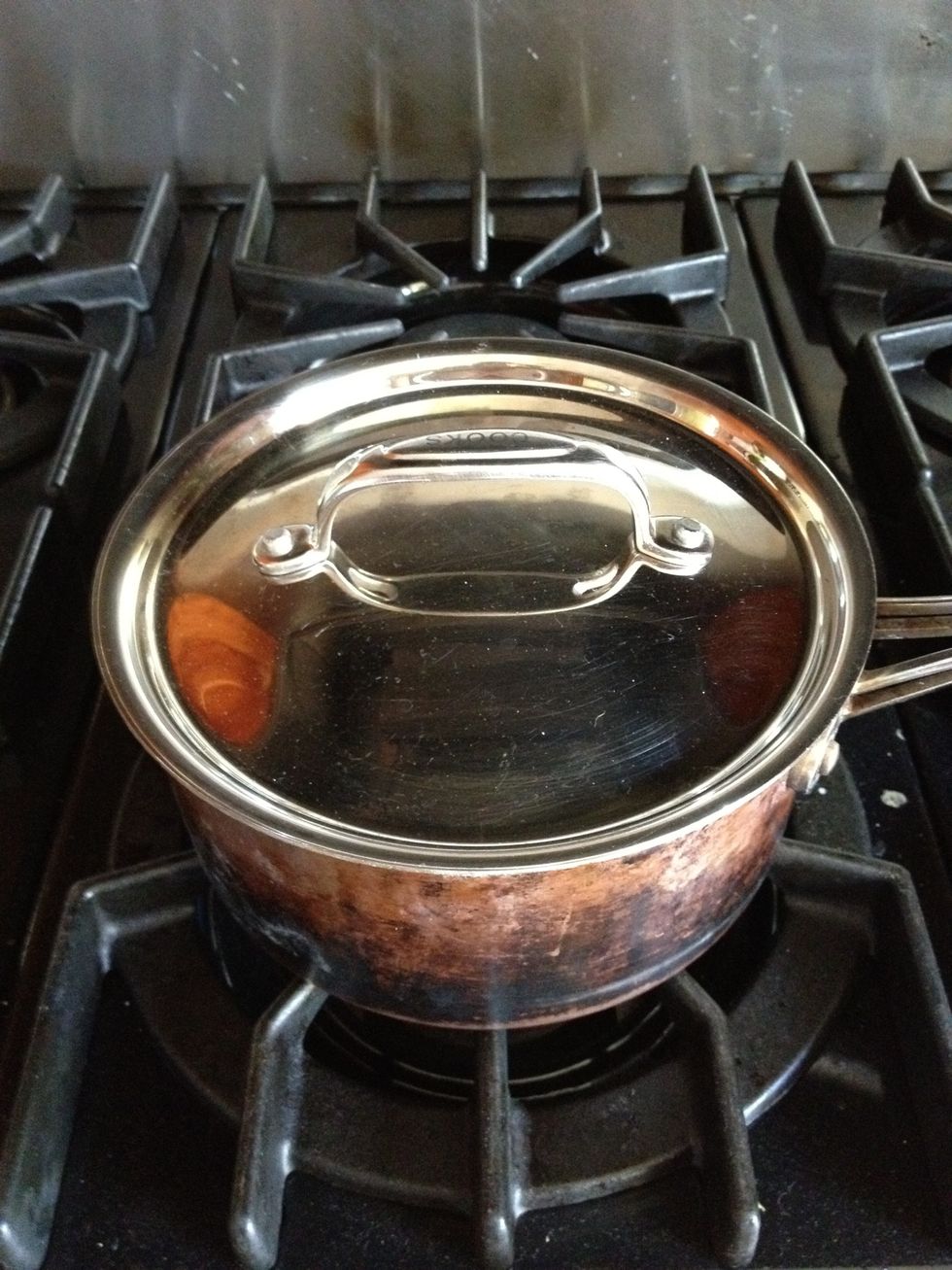 Cover the pot
Stir the grits frequently for 15-20 min.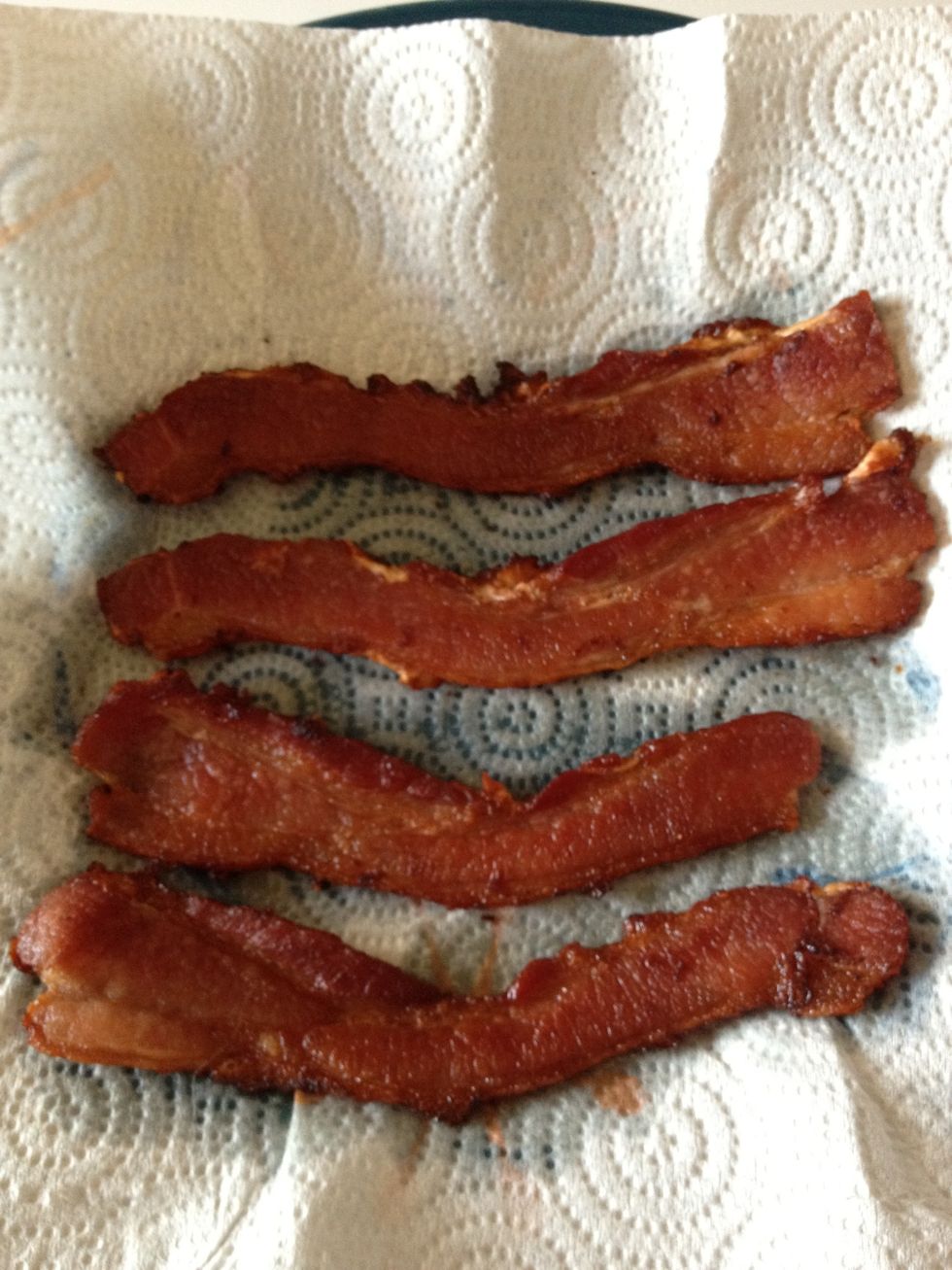 I'm the meantime, place the bacon on a paper towel and use another paper towel to blot the excess grease off the bacon.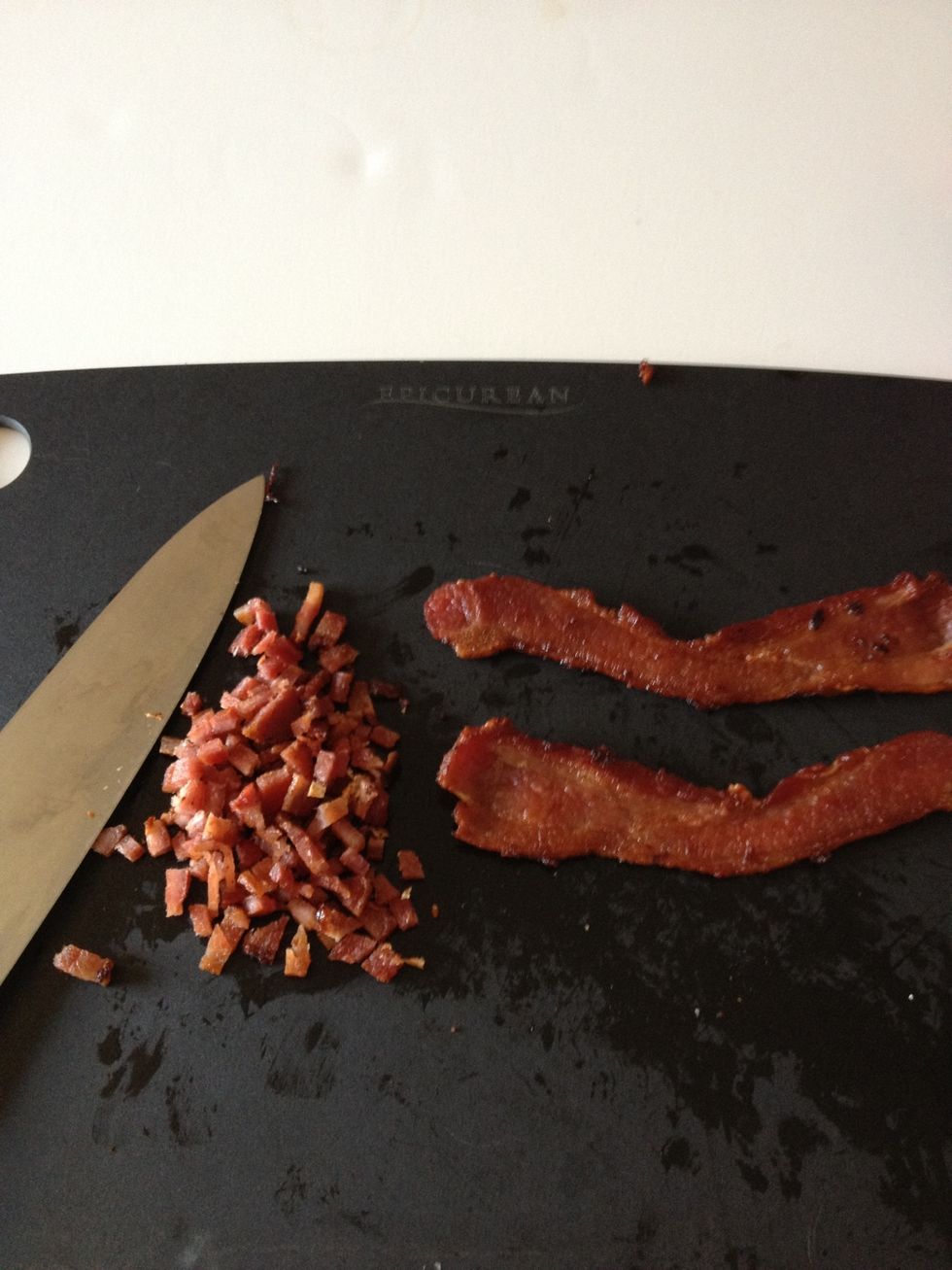 Chop the bacon into small pieces.
After 15 minutes, stir the milk into the grits. Stir the mixture frequently for another 10 minutes until all the liquid is absorbed. During that last five minutes of cooking, start the shrimp.
Lightly coat a non-stick pan with cooking spray and add the shrimp over medium heat. Cook for 1-2 minutes per side.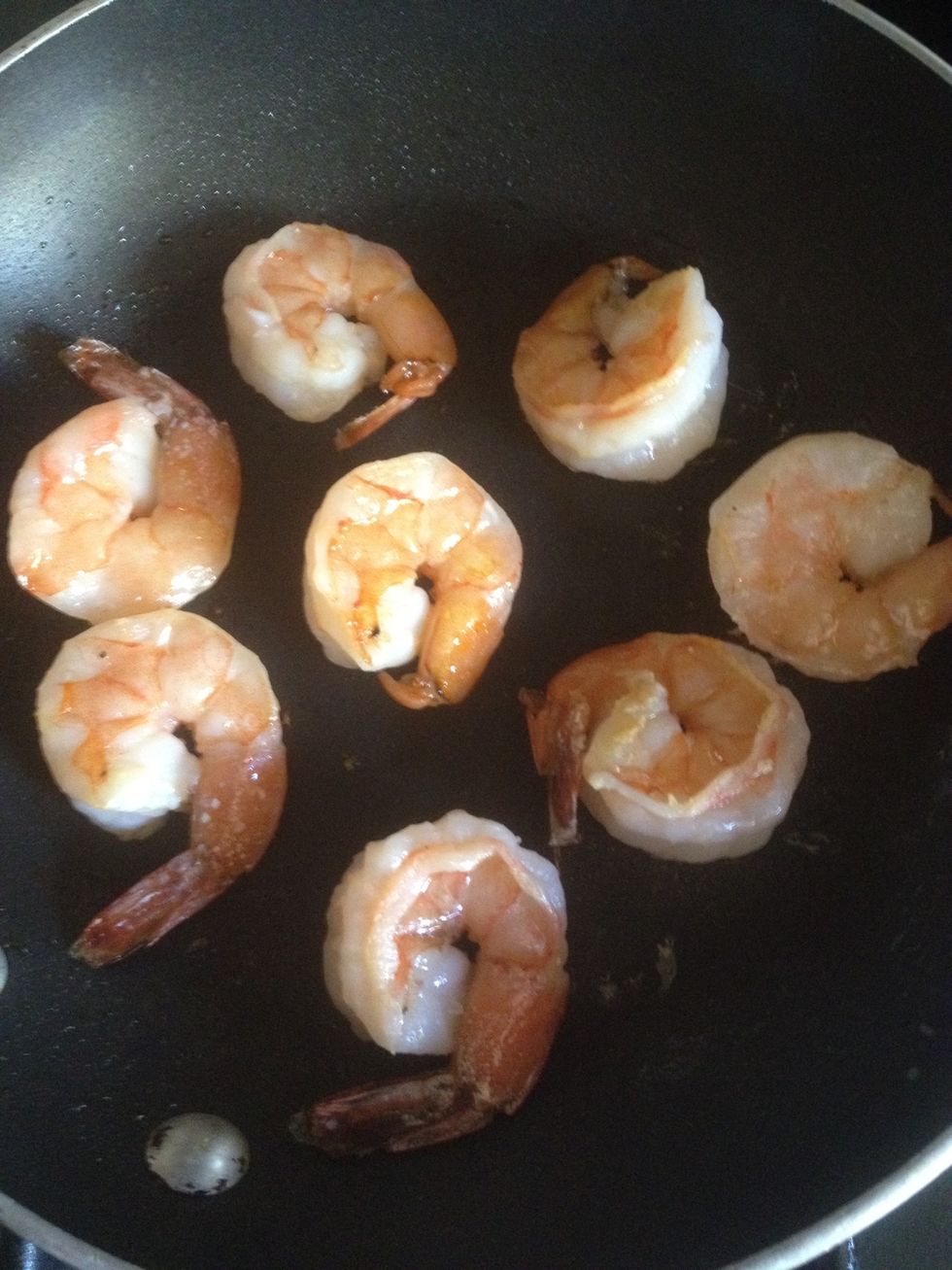 The shrimp is ready when it turns a light pinkish color. Remove from the stove.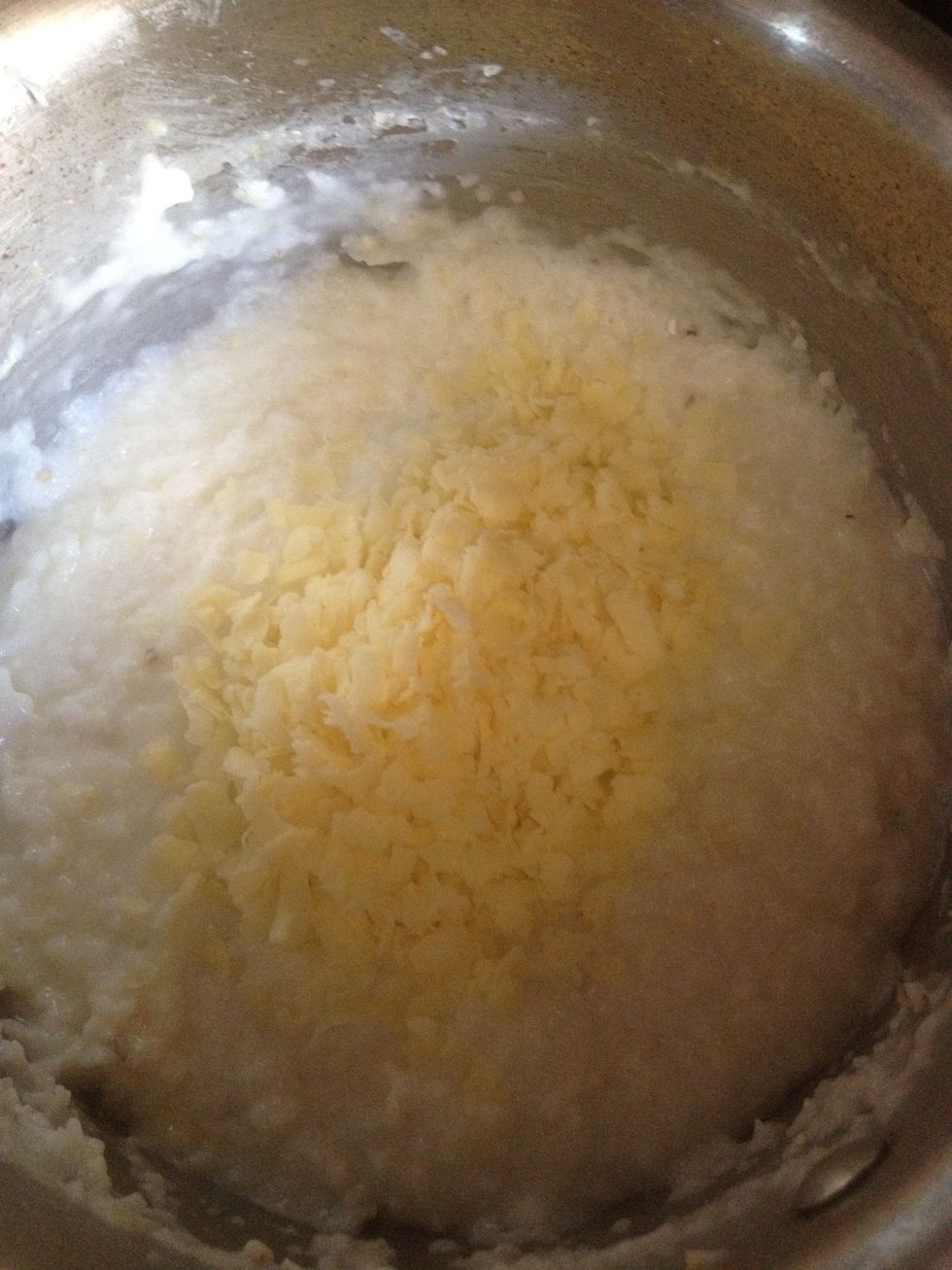 When the grits are ready, add the 1/2 cup of grated cheese.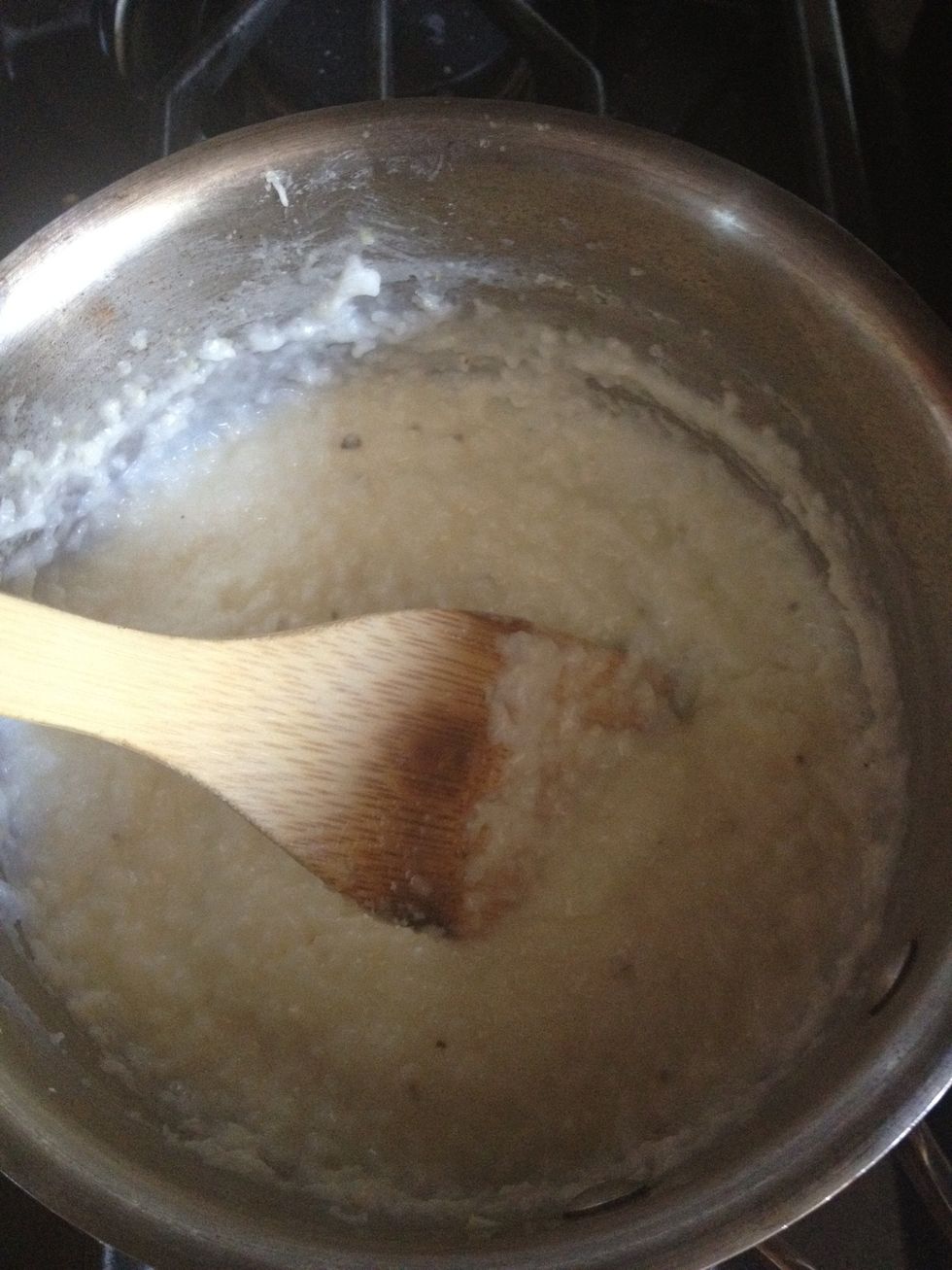 Stir to combine.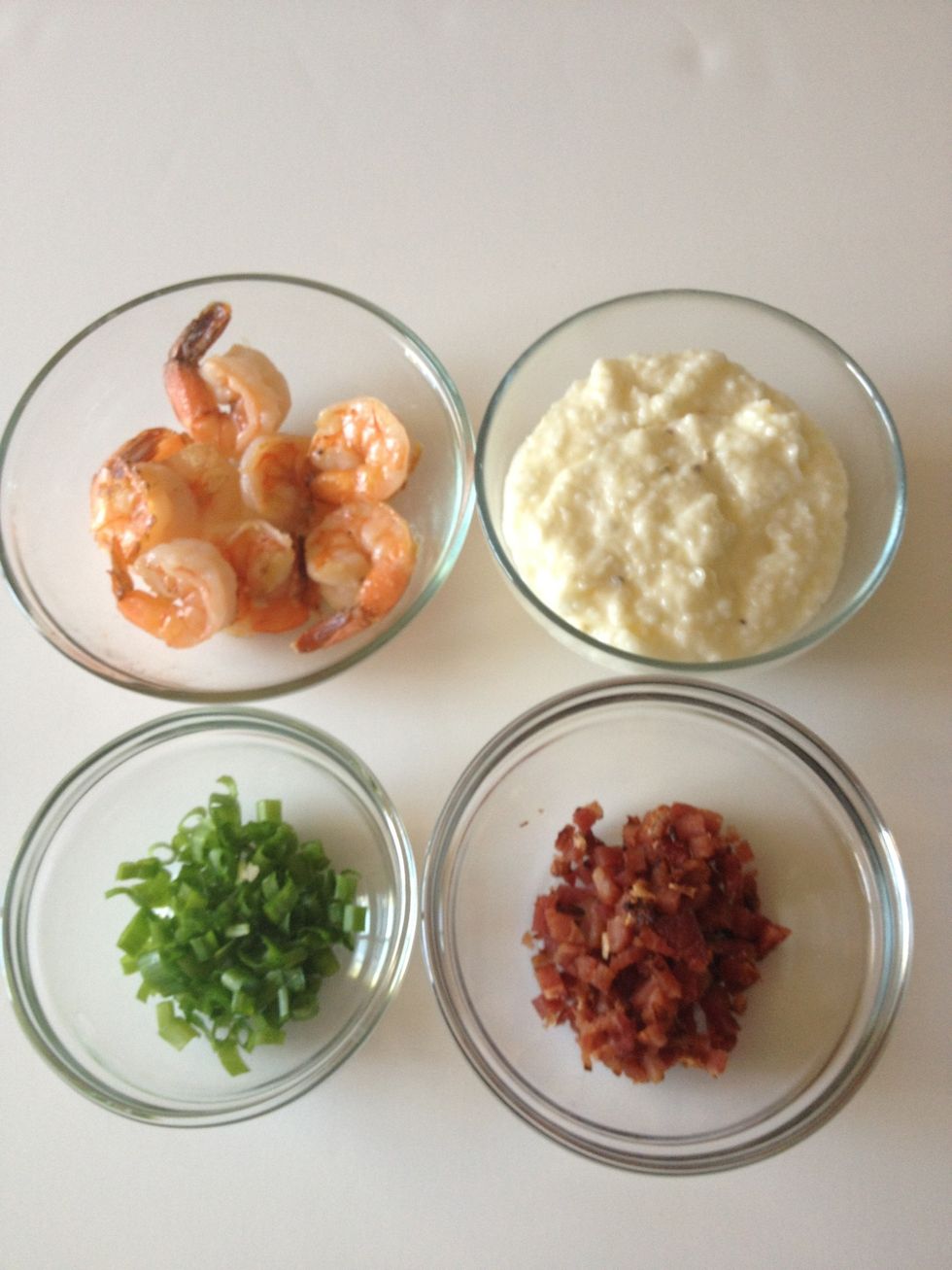 To assemble the tasting spoons, get all your ingredients together.
Add a dollop of grits to each spoon.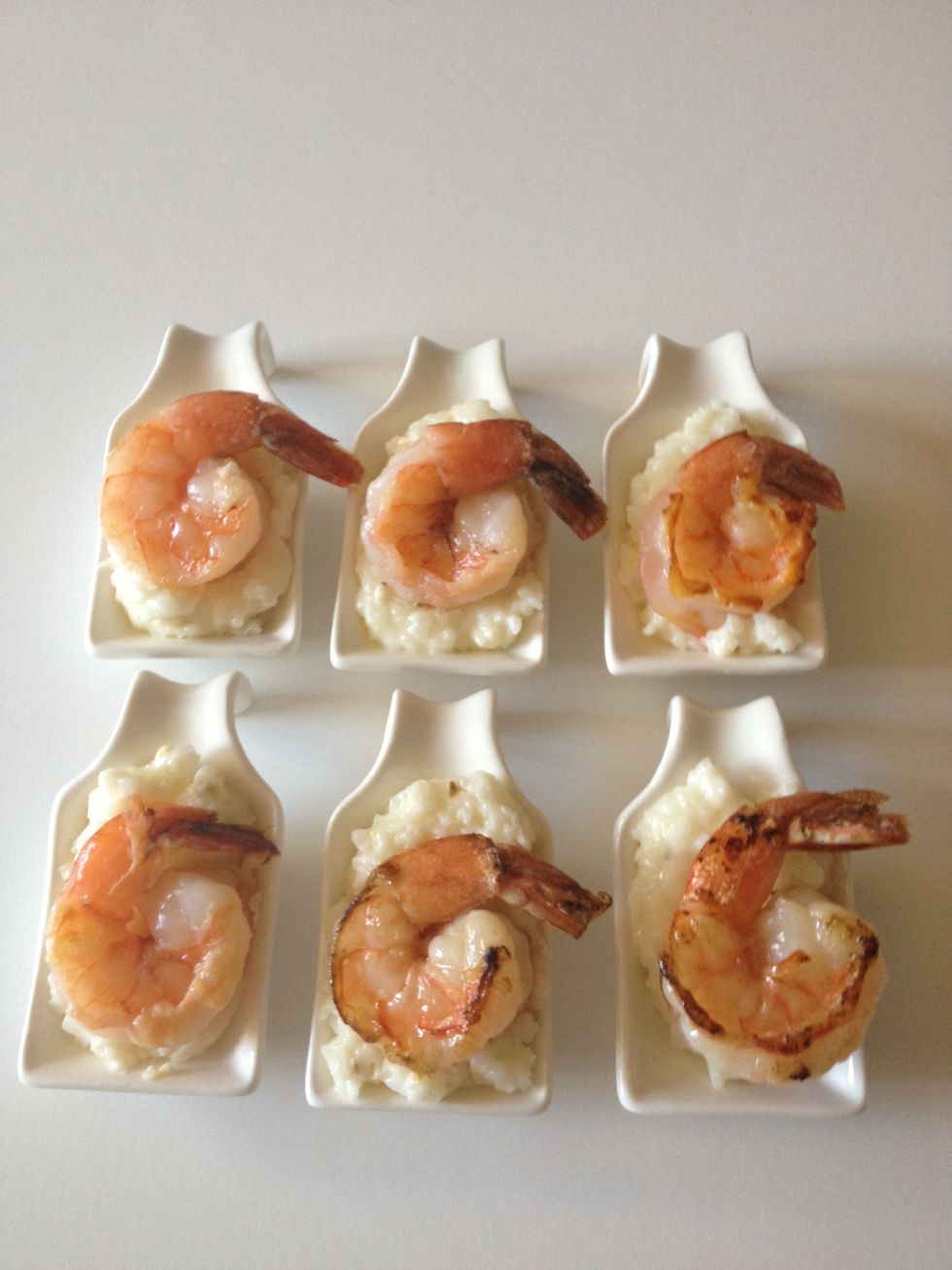 Next, add a shrimp to each spoon.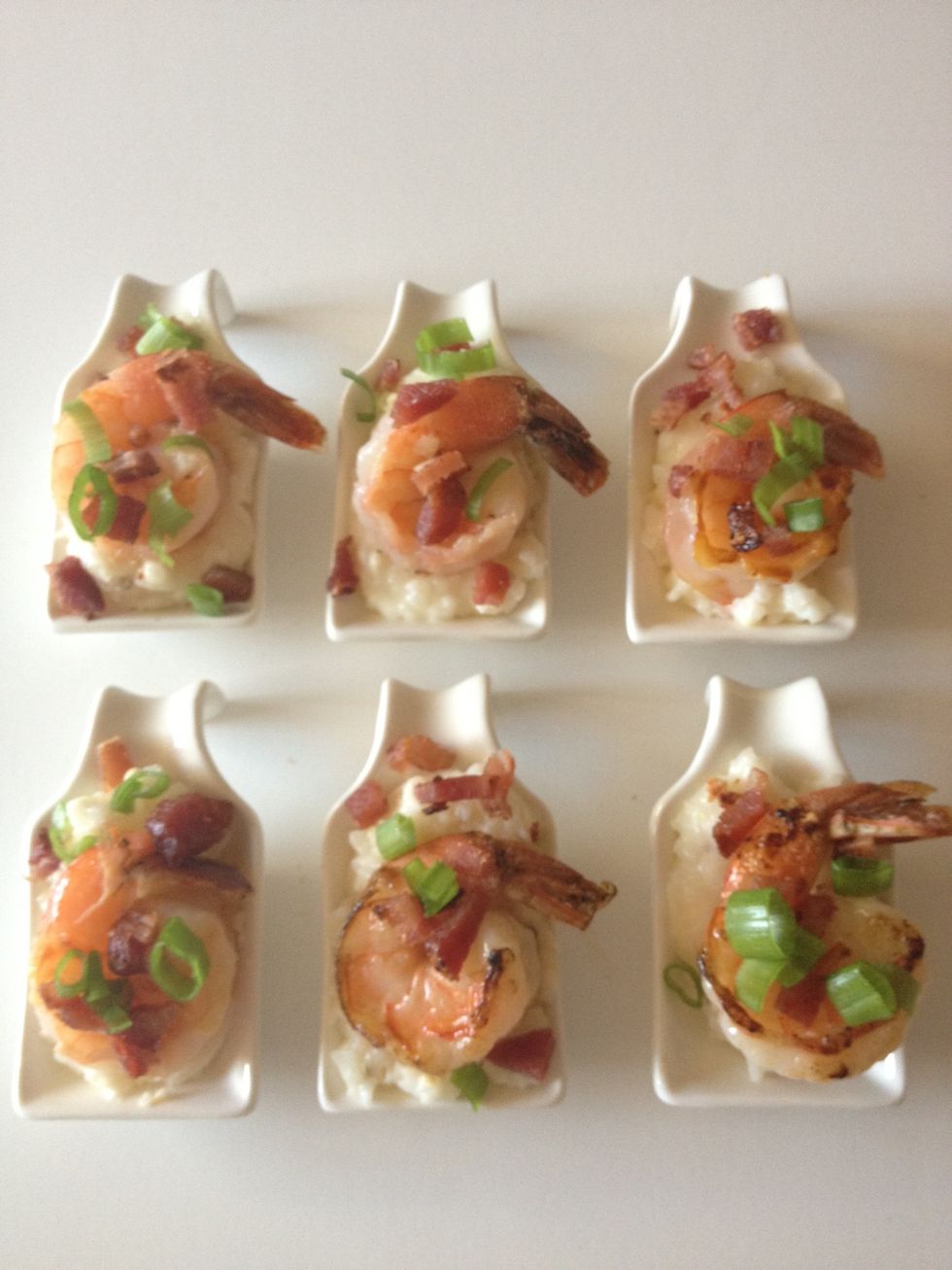 For the finishing touches, add some bacon sprinkles and chopped green onion.
Enjoy! Your Tasting Spoons are now ready to be shared with friends!
8-10 uncooked shrimp/ tail on
Vintage Sharp White Cheddar cheese
1tbsp butter
Pinch of salt
4 bacon strips
1/2 cup Stone Ground Grits
3 green onions
1 1/2 cups of water
1/2 cup milk