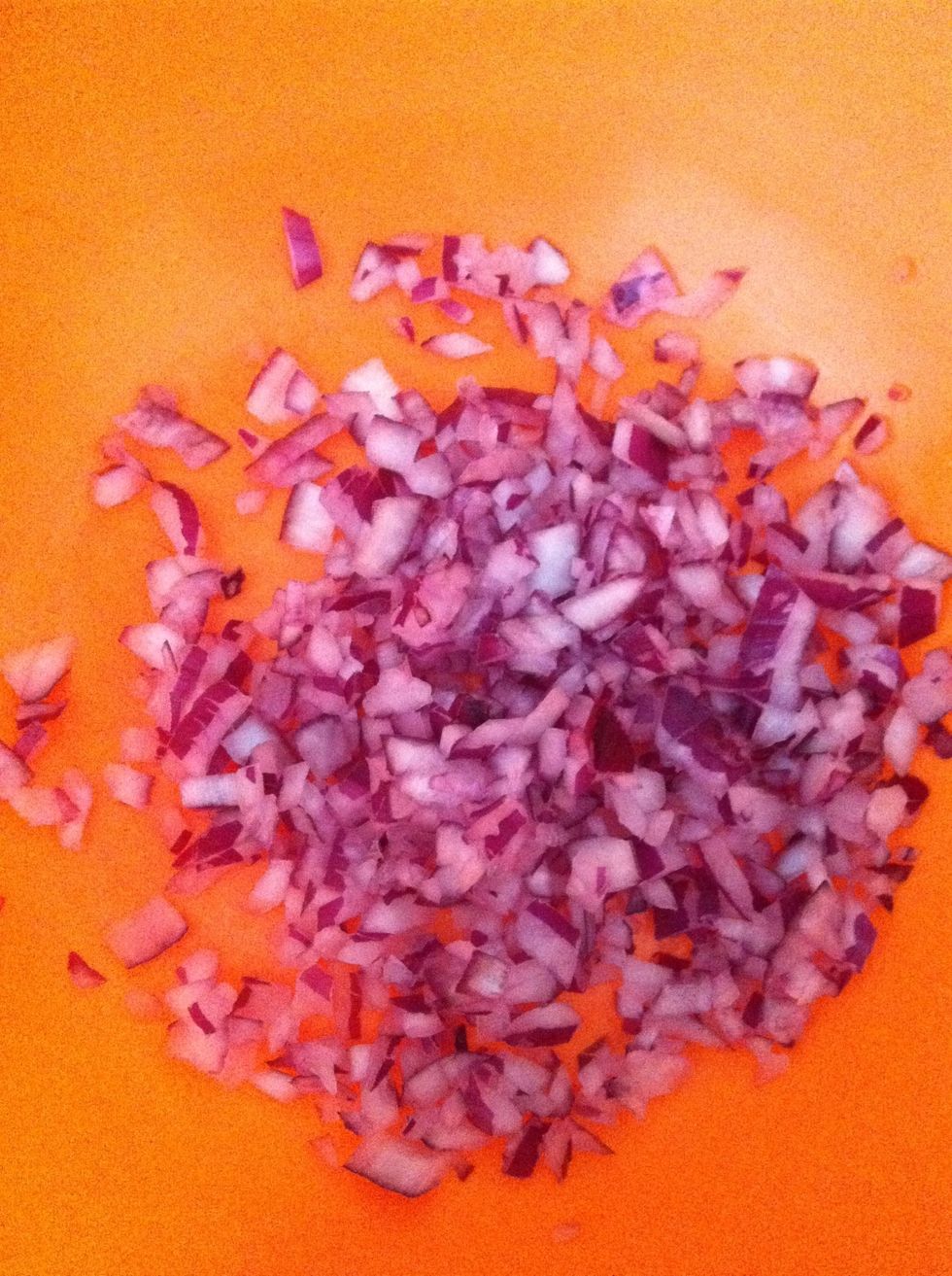 Chop up the onion and place in bowl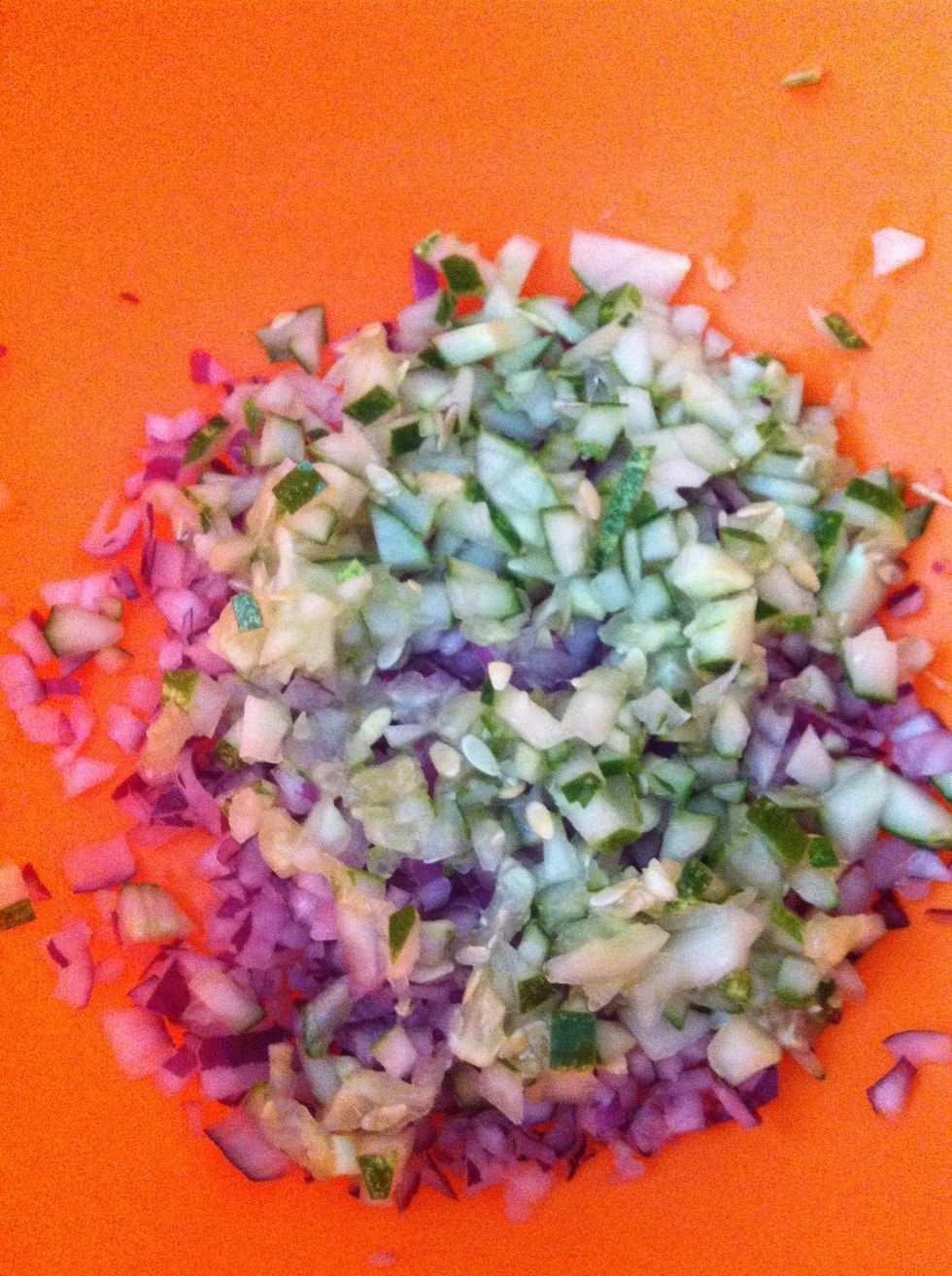 Chop up cucumber too and place in bowl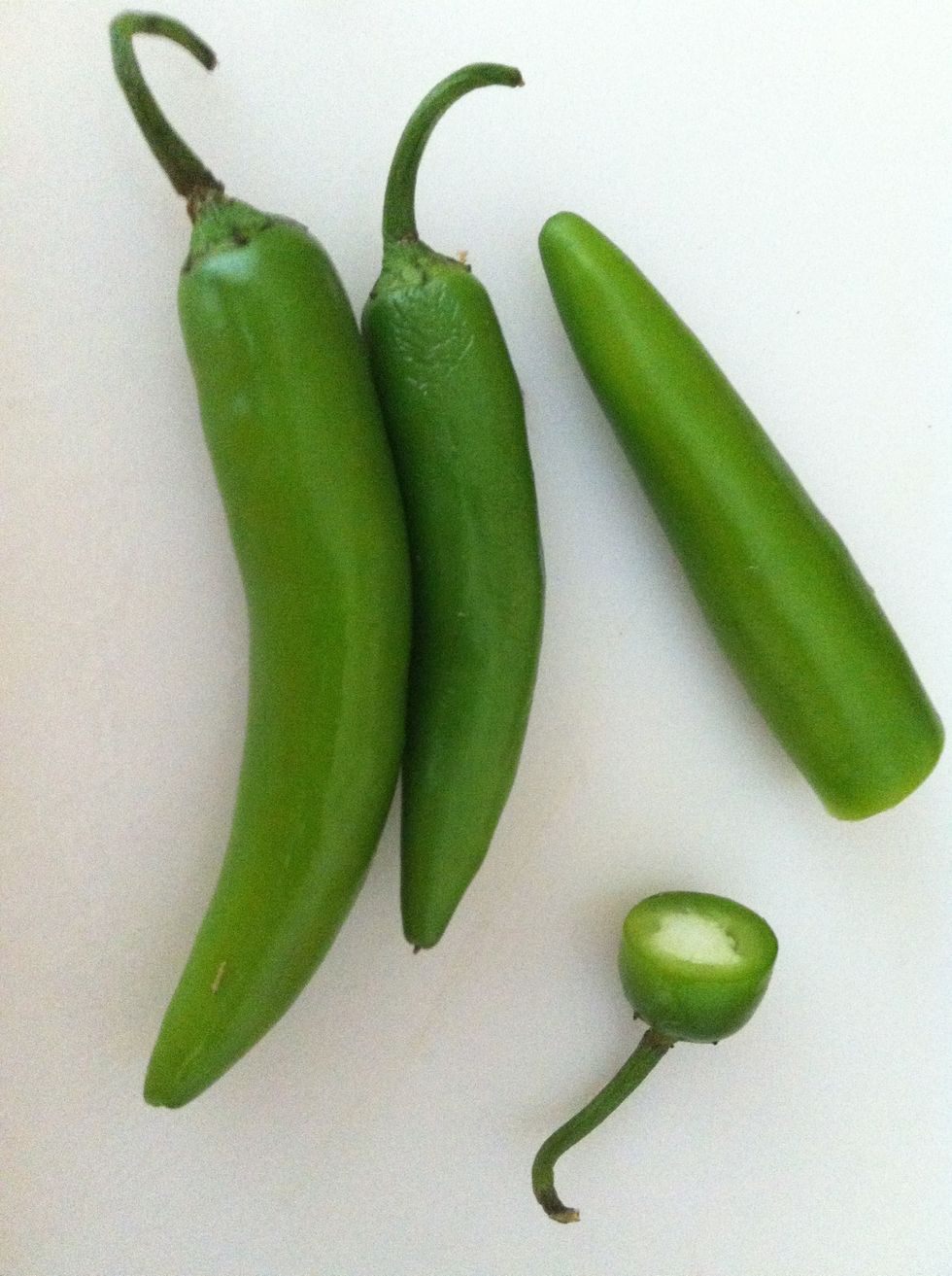 Now we chop one or two chiles verdes (depending how spicy and how much you can take) and add to bowl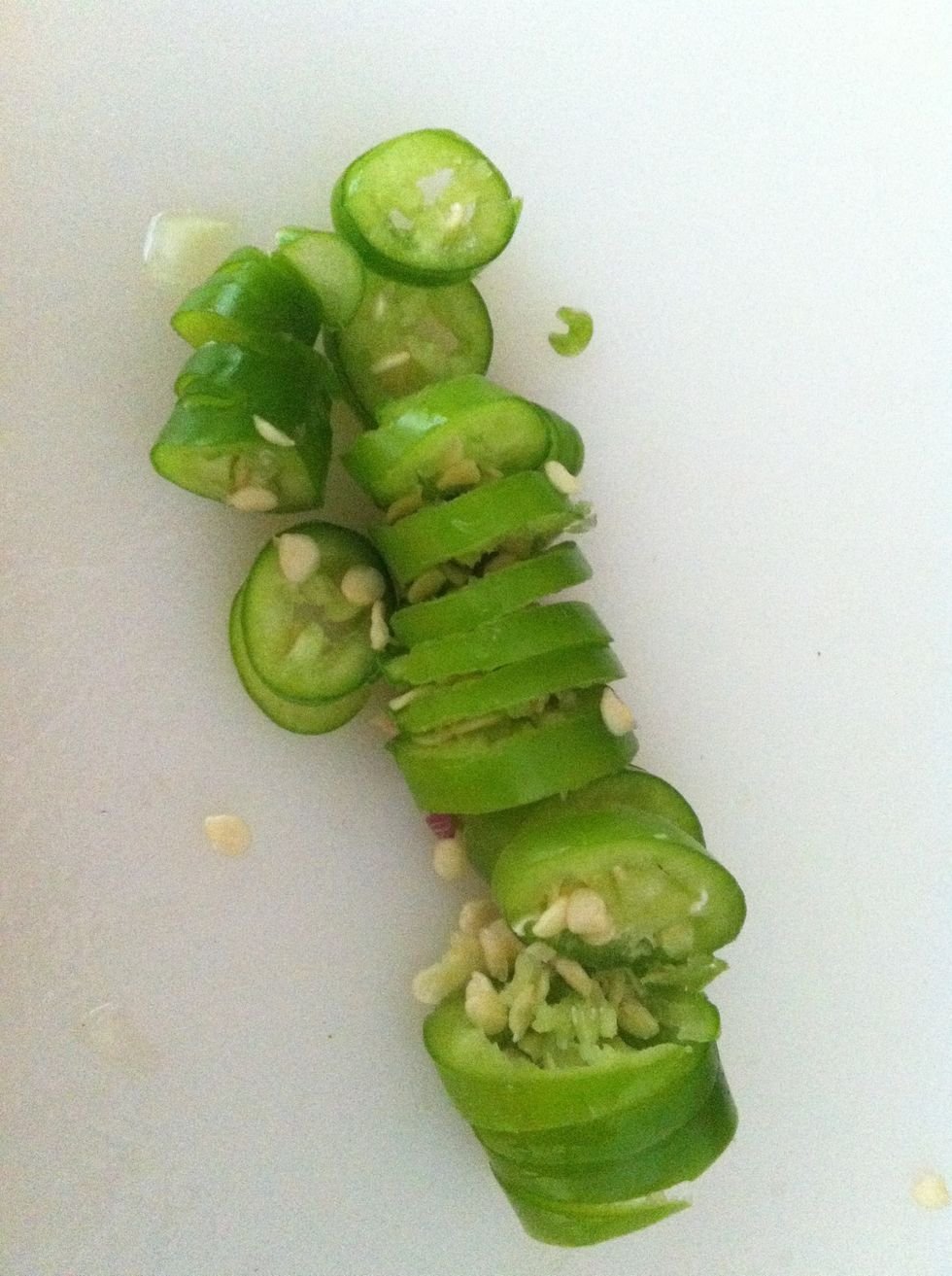 For me its one and a half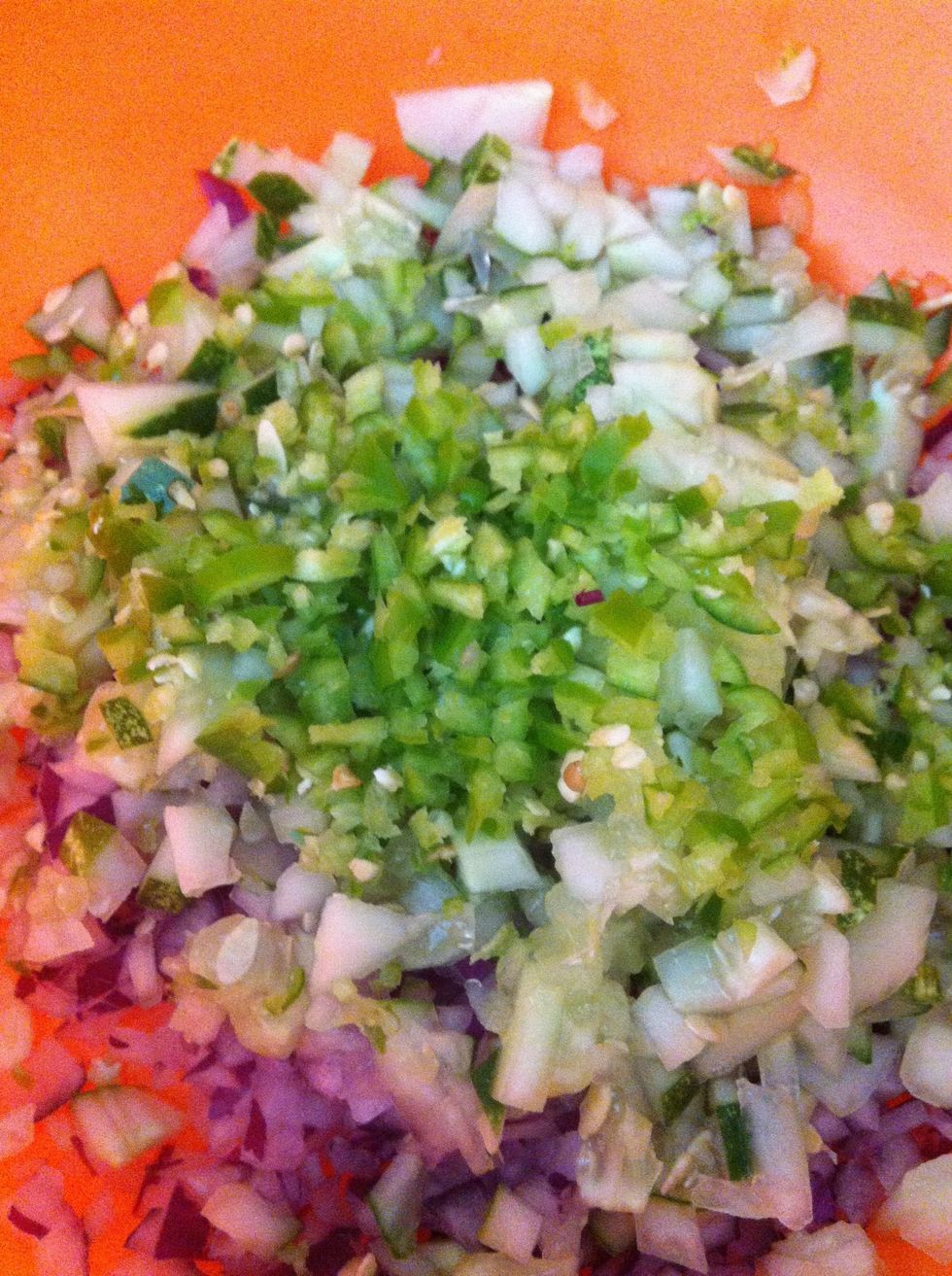 Add to bowl and mix
Chop up tomato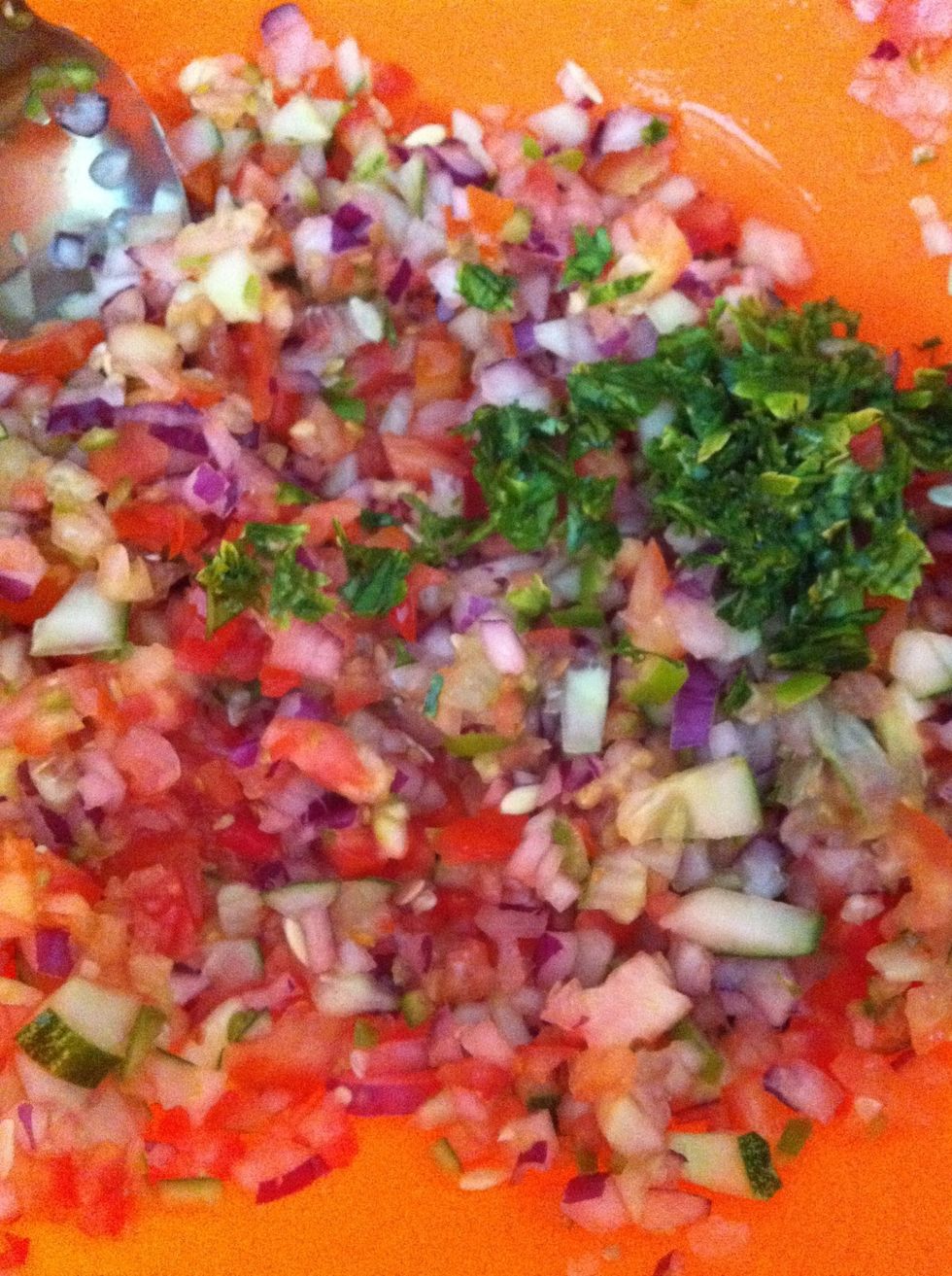 And last but not least chop up the parsley and add it all to bowl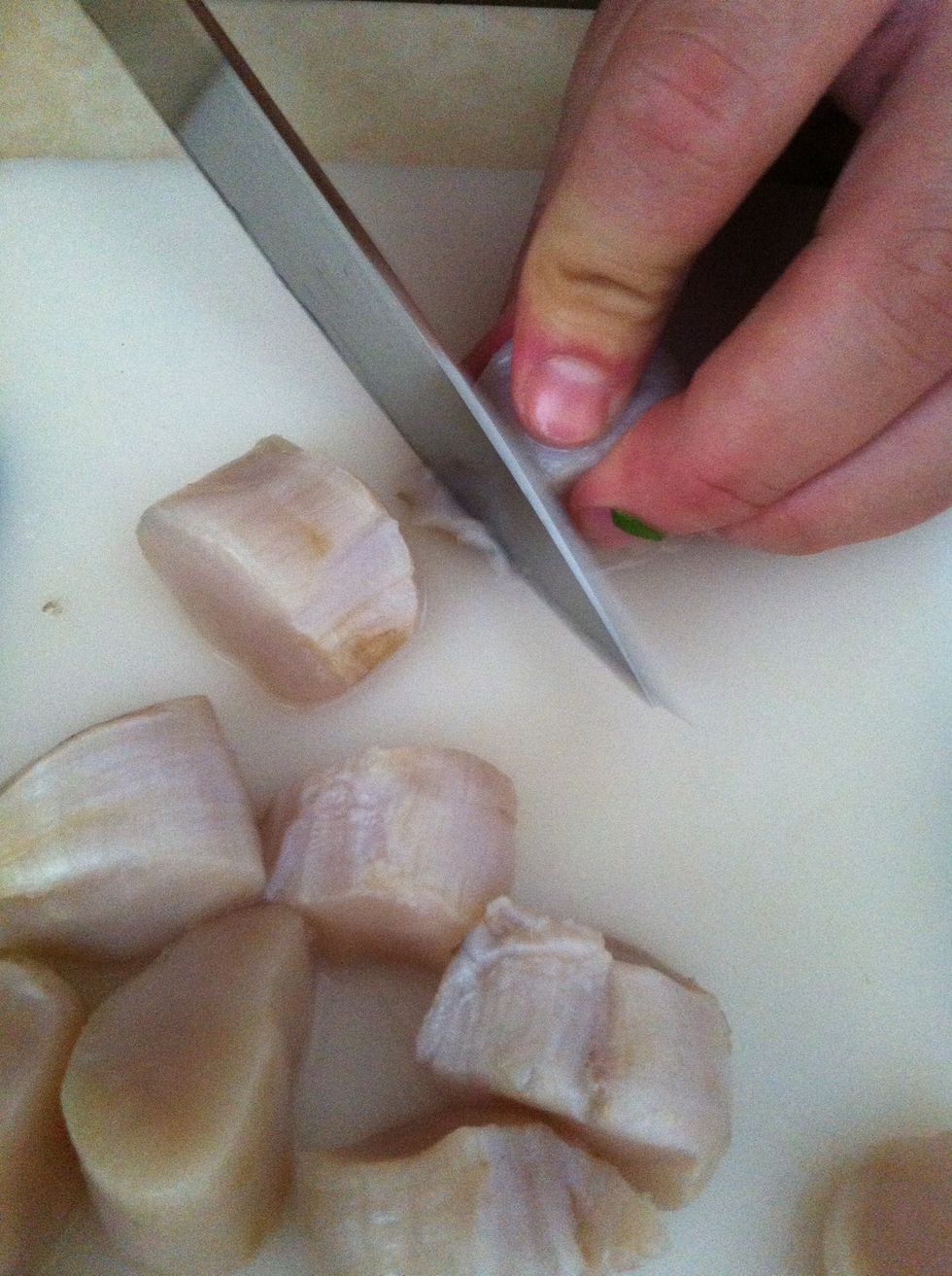 I'm adding scallops to my ceviche and I like to cut a little brown part that's on them and make them round, i don't think it matters if you don't do it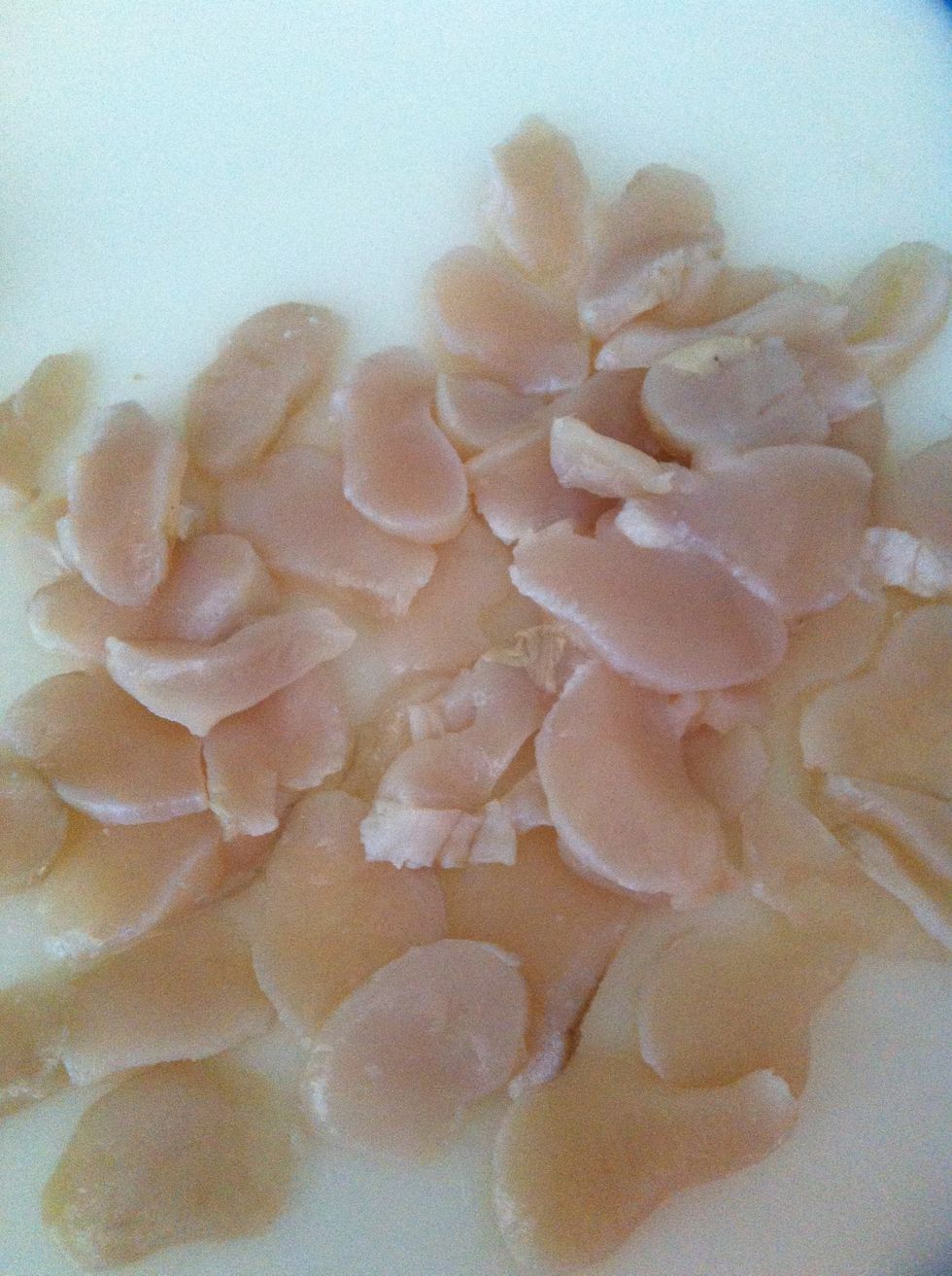 And then slice them like this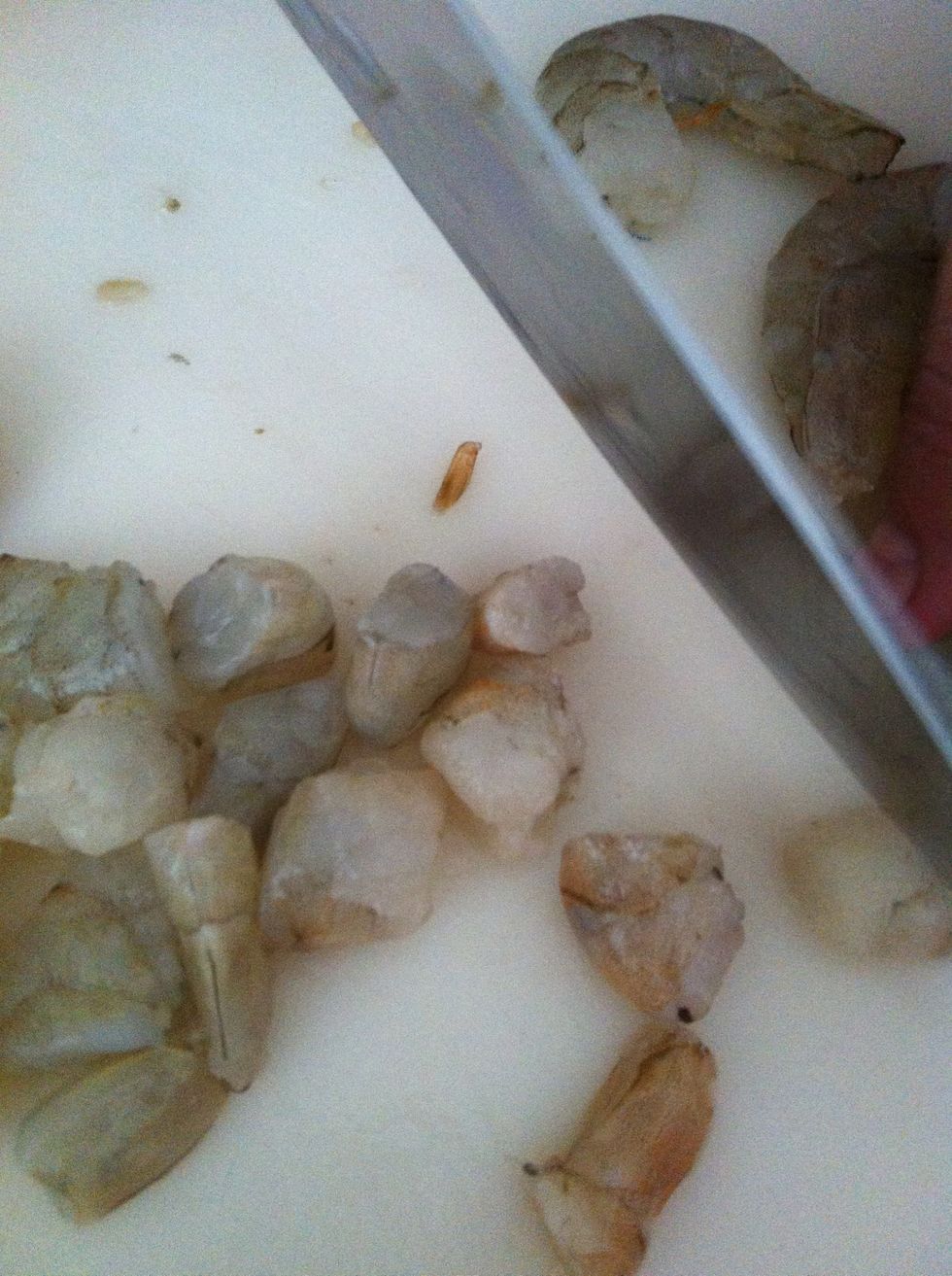 Now after you peel the shrimp cut it like this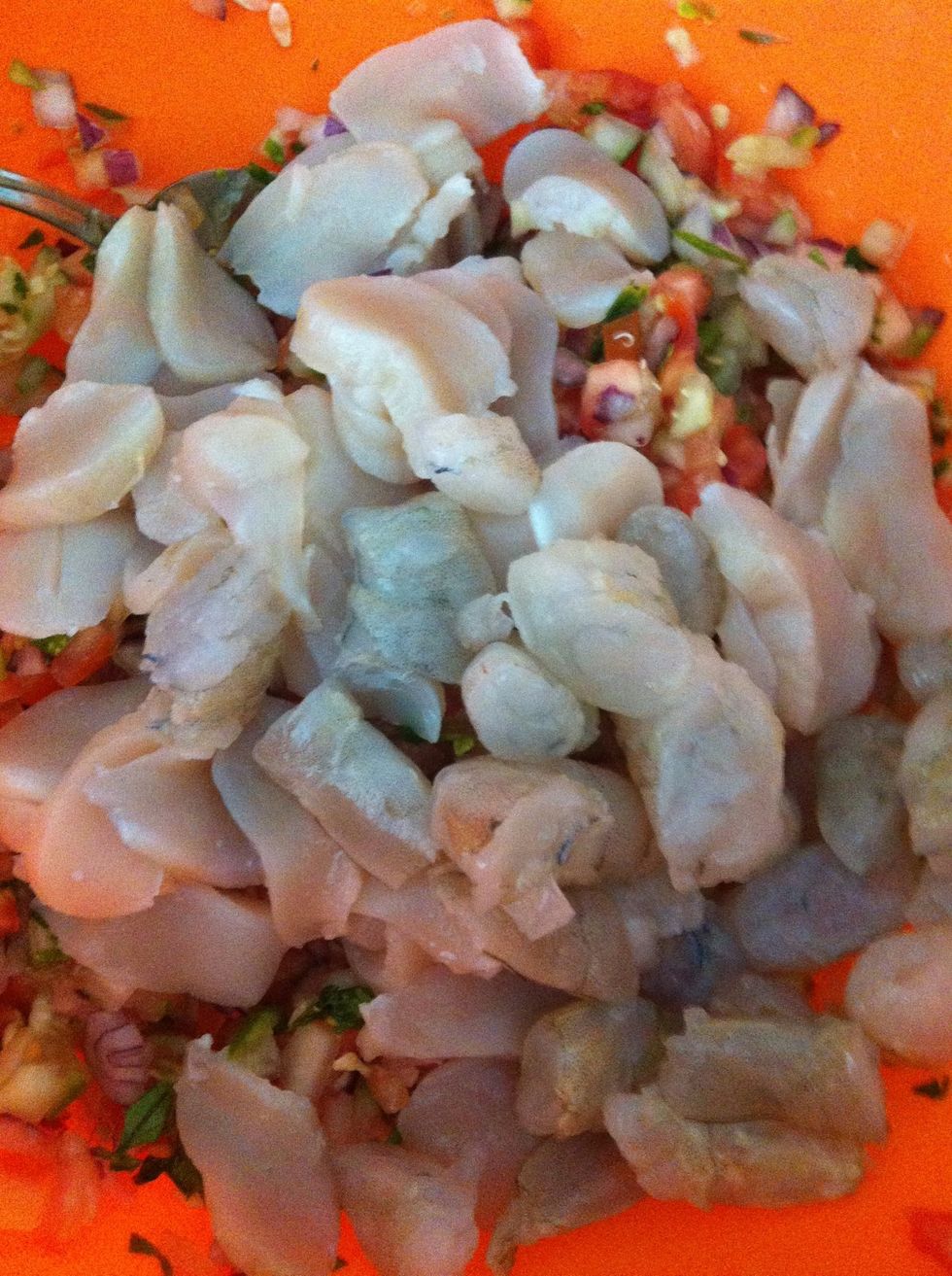 And add it all in the bowl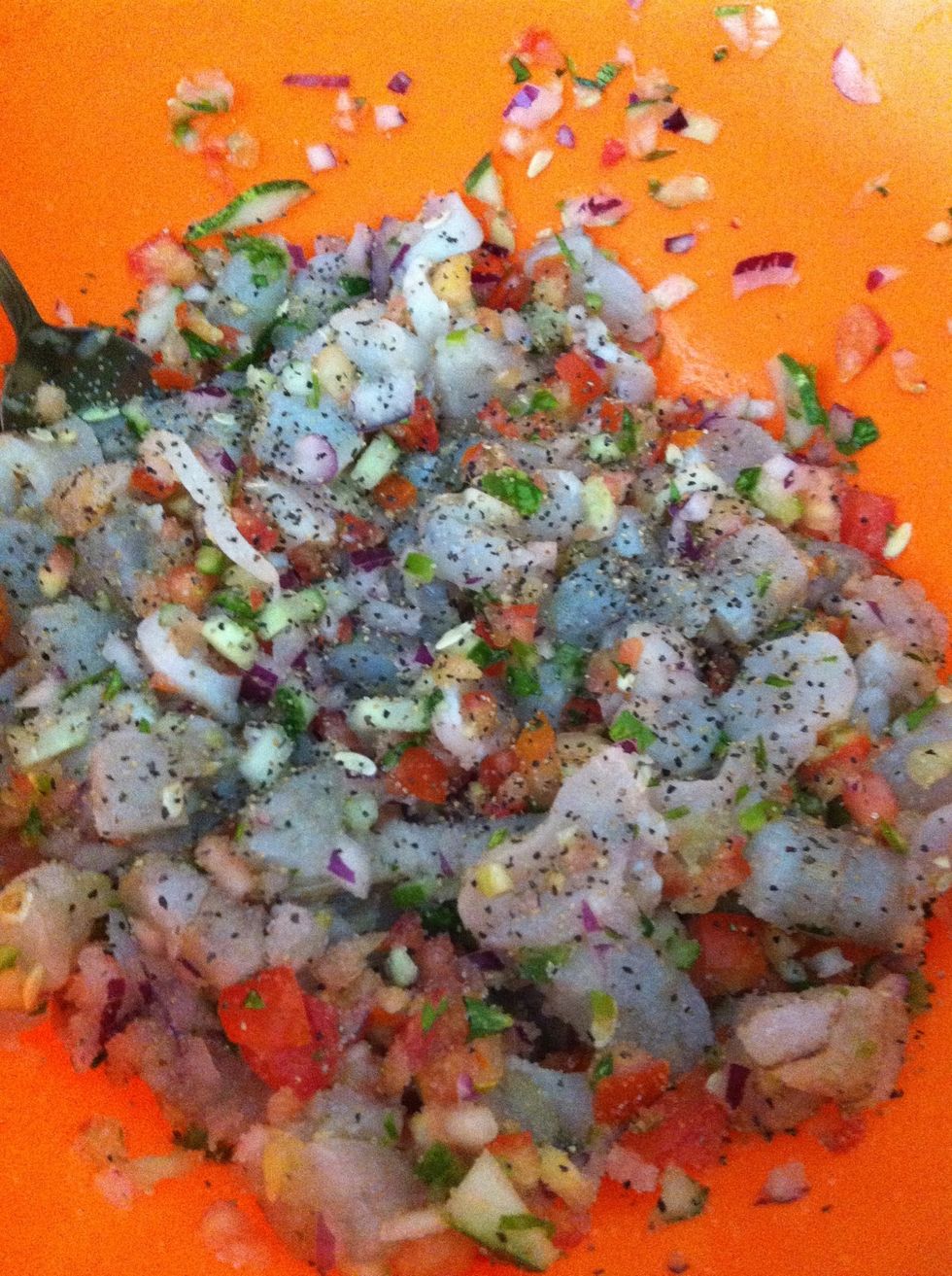 Season with pepper and salt
Now get out a bunch of lemons and get ready to squeeze!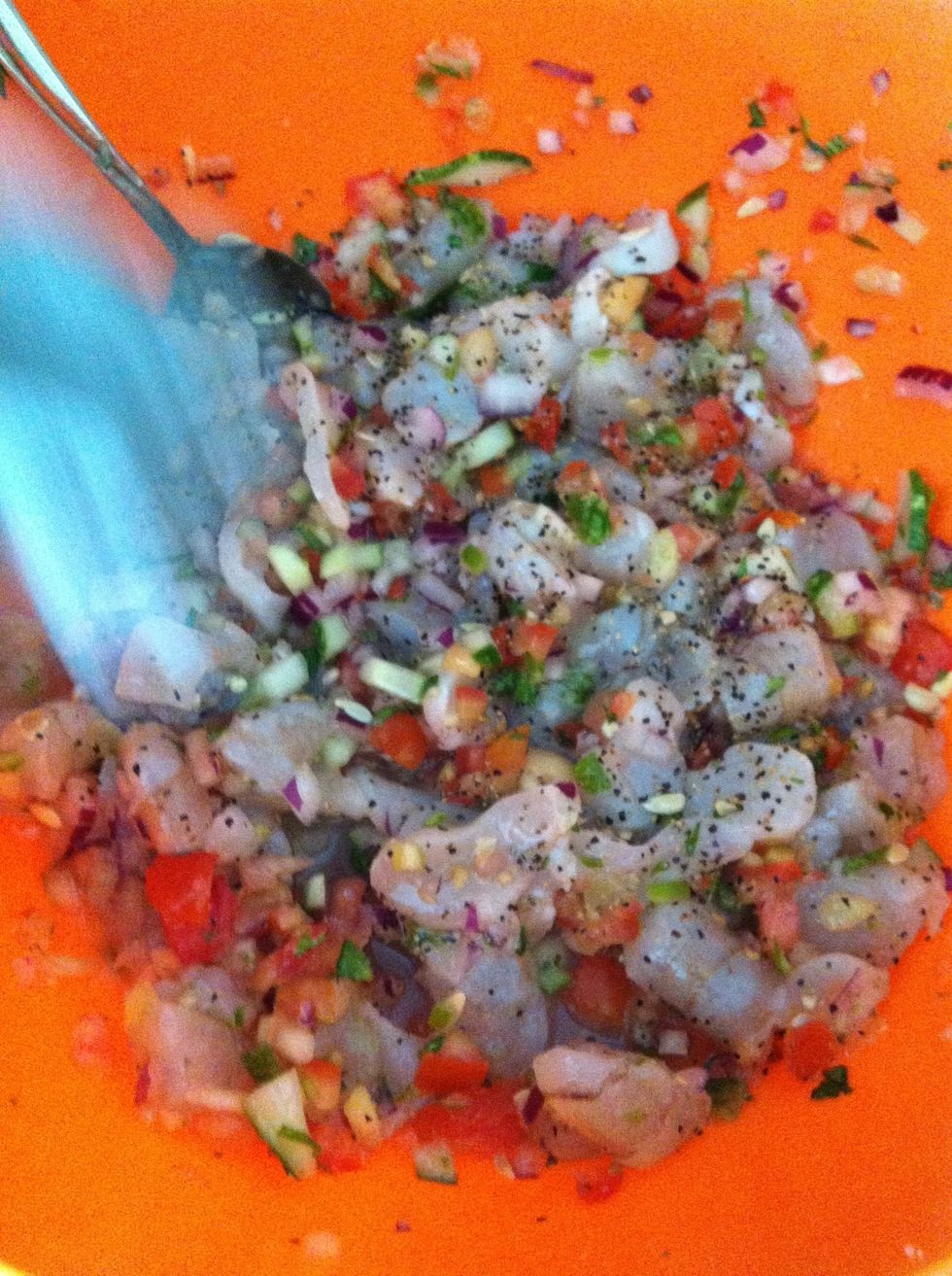 Add lemon!! A lot of lemon and let set for at least 15 mins so the lemon cooks the seafood and start mixing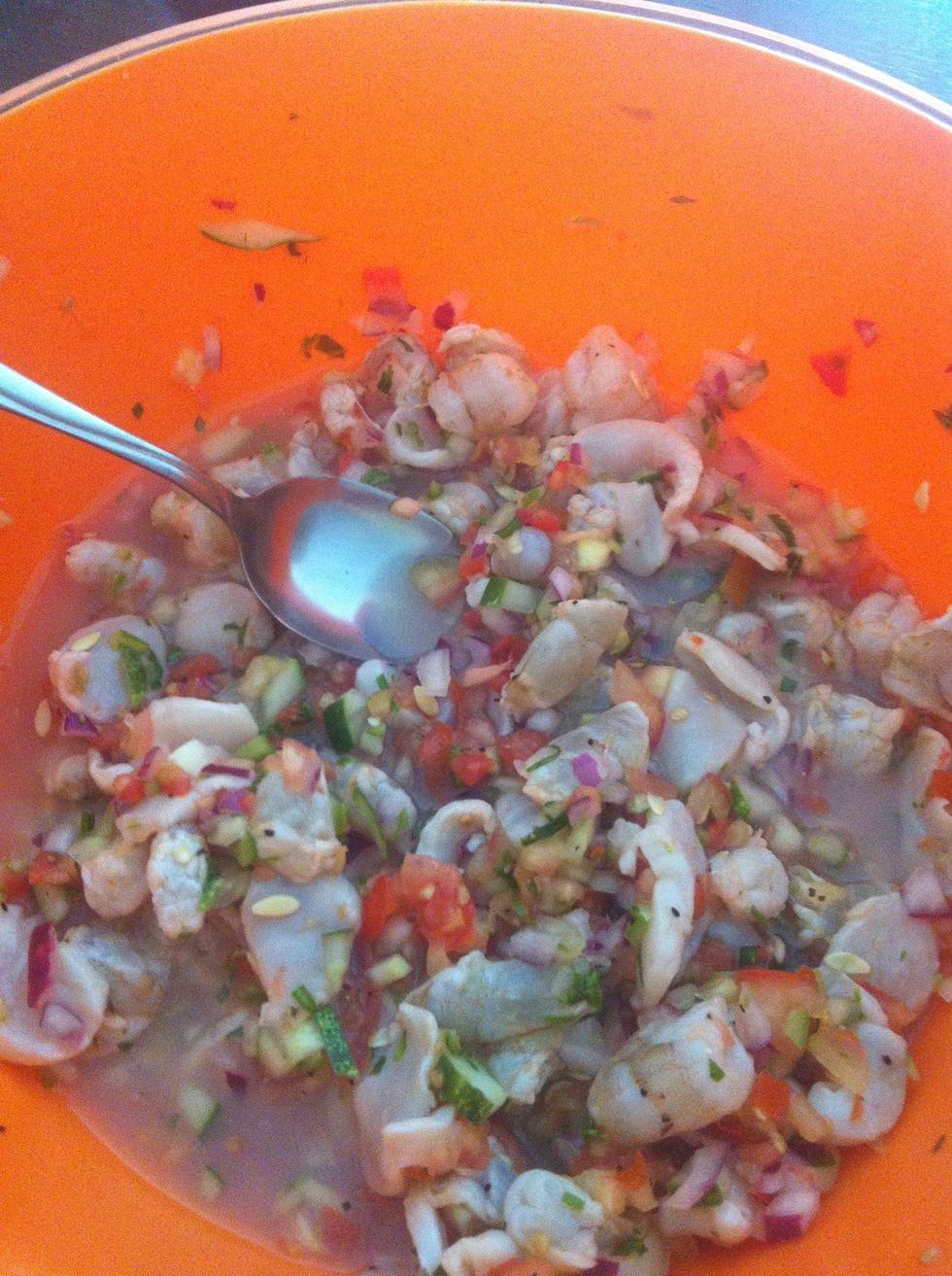 This is how it looks when itsready, now get some tostadas out and enjoy! This is delicious and also great for a hangover!!!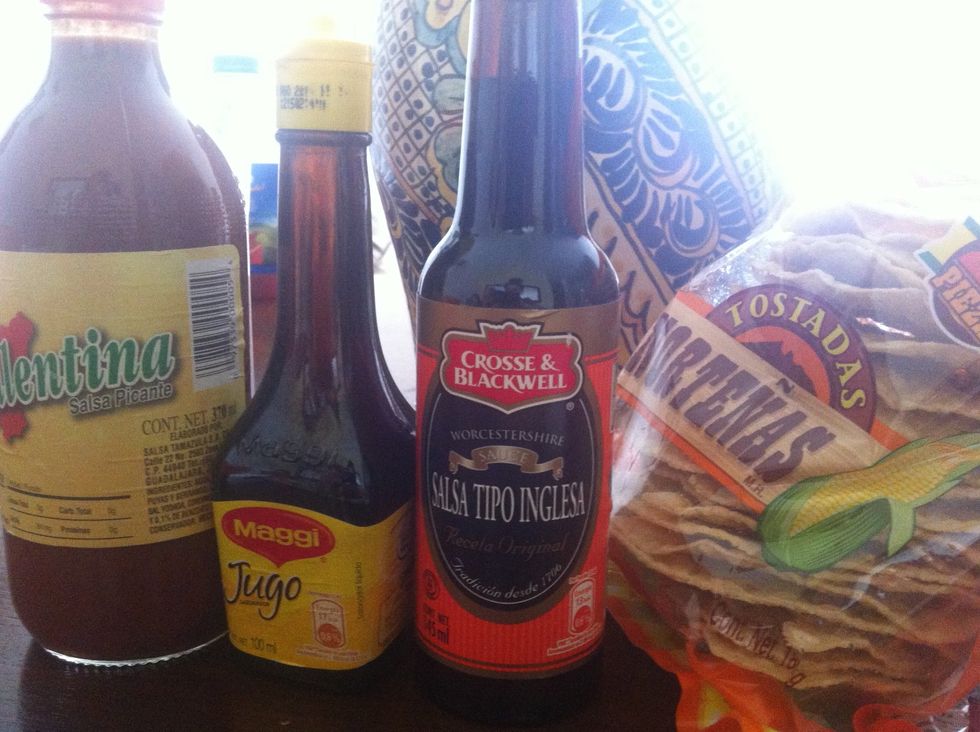 I use this sauces to season my tostadas a little more they go great with ceviche, hope you try it out!!!! 🐚☀🌴
1.0 Parsley
1.0 Purple onion
1.0 Cucumber
Lemons
Shrimp
Tomato
Salt
Pepper