How to cook shrimp ceviche
This recipe is enough for 10-12 ppl. Cucumbers are an optional add in and salt and pepper to taste. Tip: taste as you add each ingredient, measurements may vary to your liking!
27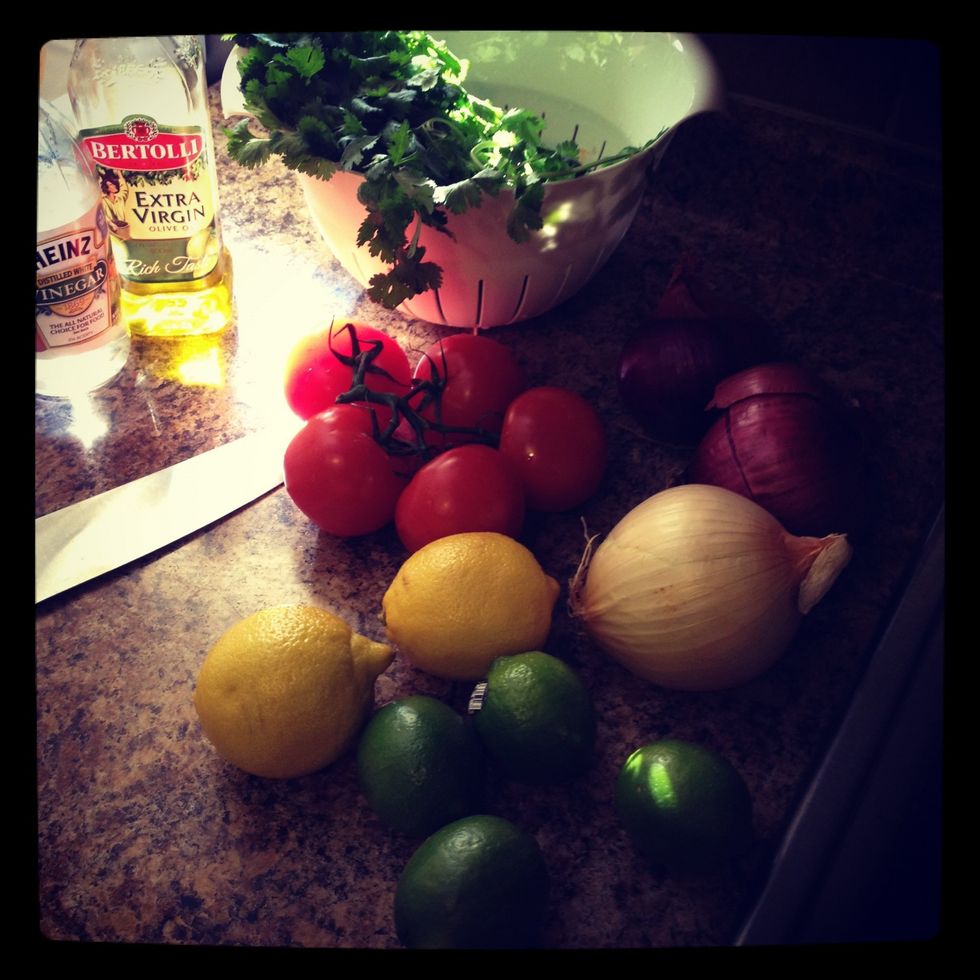 Lemon/Lime amt can vary, simply taste as you add the juices!
Finely chop the onions, cilantro and tomatoes and add to a mixing bowl, then begin to add the oil, vinegar, lime/lemon juice and remember to salt and pepper as you go along!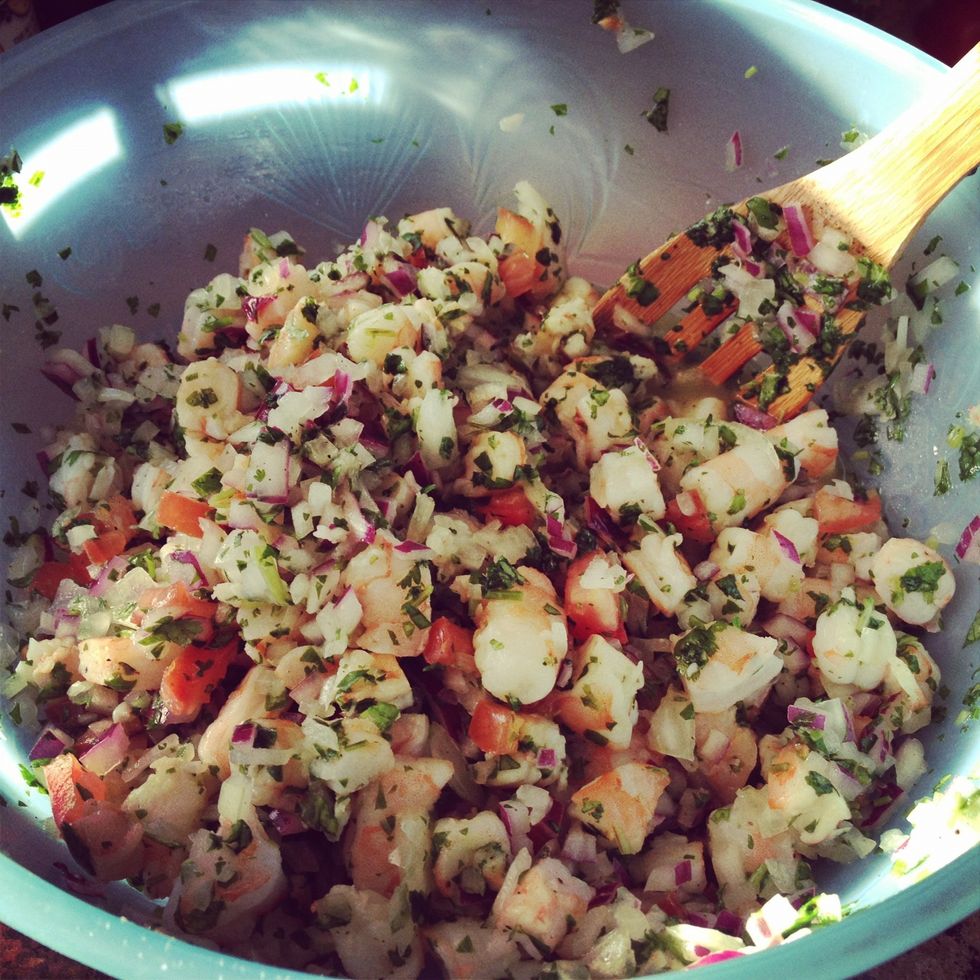 Peel and devein your shrimp, chop and add to the bowl! Let the mix marinate in the lime/lemon oil/vinegar overnight for a delicious chilled ceviche! Eat with tortilla chips, preferably home made!
1.0c Olive Oil
1/2c Vinegar
1.0 Red and Yellow Onions
1.0bnch Cilantro
1.0 Tomato
1.0lb Cooked Shrimp
3.0 Lemons
2.0 Limes