Set burner to Medium Heat...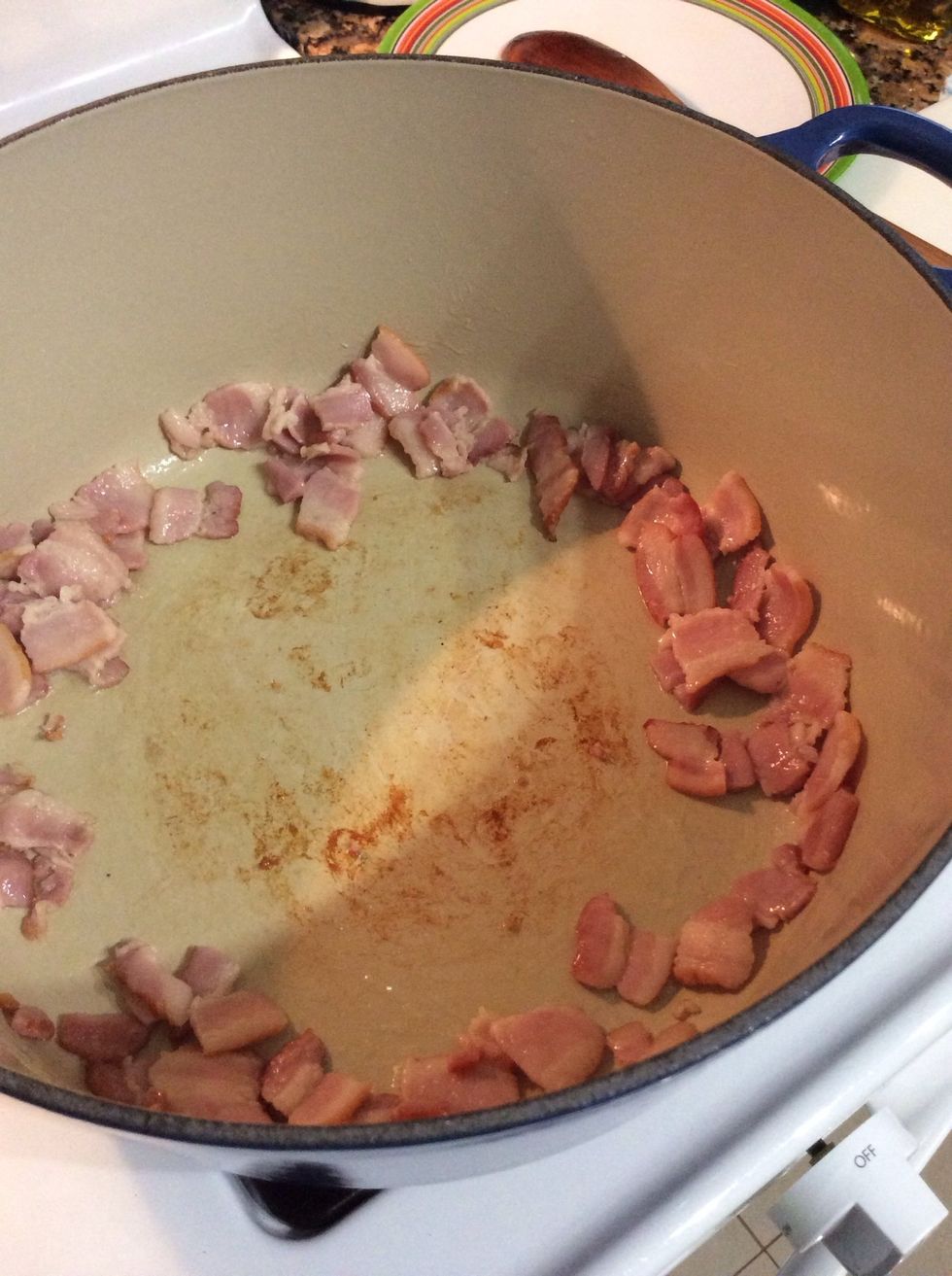 In a Dutch oven pot or heavy deep pot, cook bacon till crispy; set bacon aside and add bacon grease to a 1/2 measuring cup.Add vegetable oil to bacon grease to equal out 1/2 cup.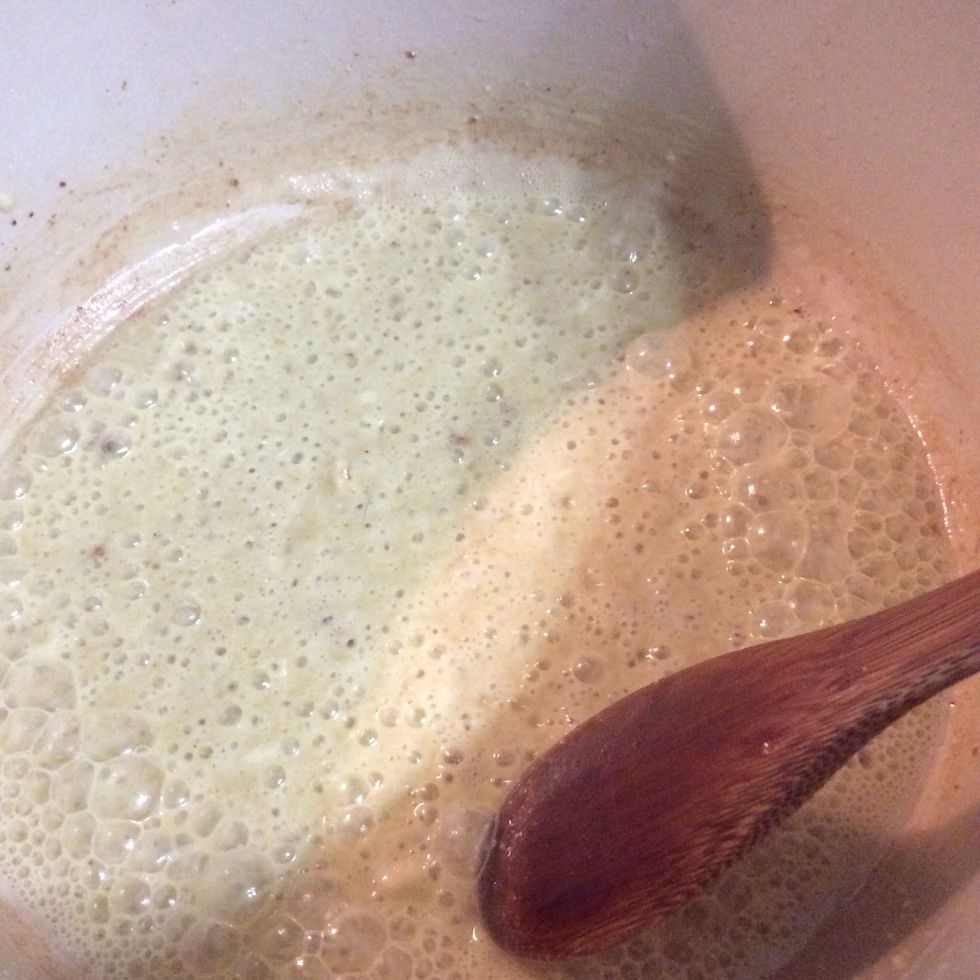 Add oil and 1/2 cup of flour to pot and stir on med heat to make a roux, stir constantly...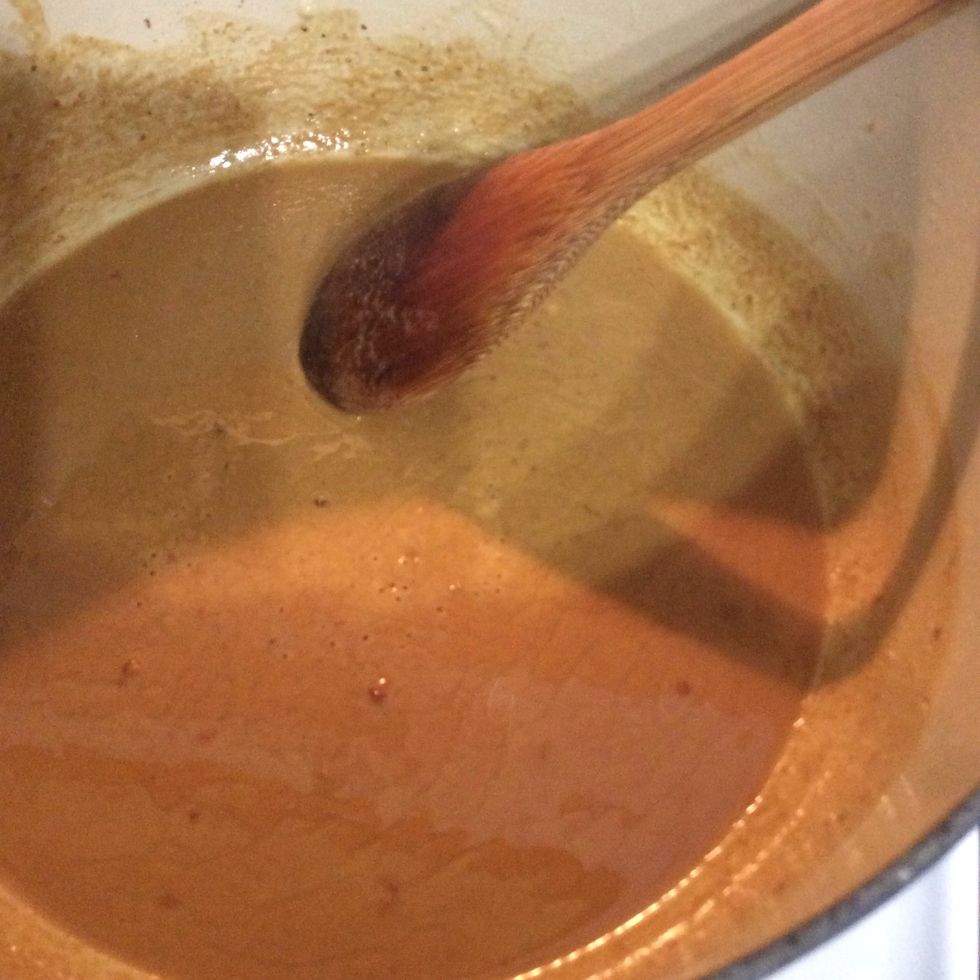 Don't forget to keep stirring! Stop when roux is the color of peanut butter or darker about 15min.The darker the roux the more flavorful the Gumbo.The gumbo will have the color of the roux in the end.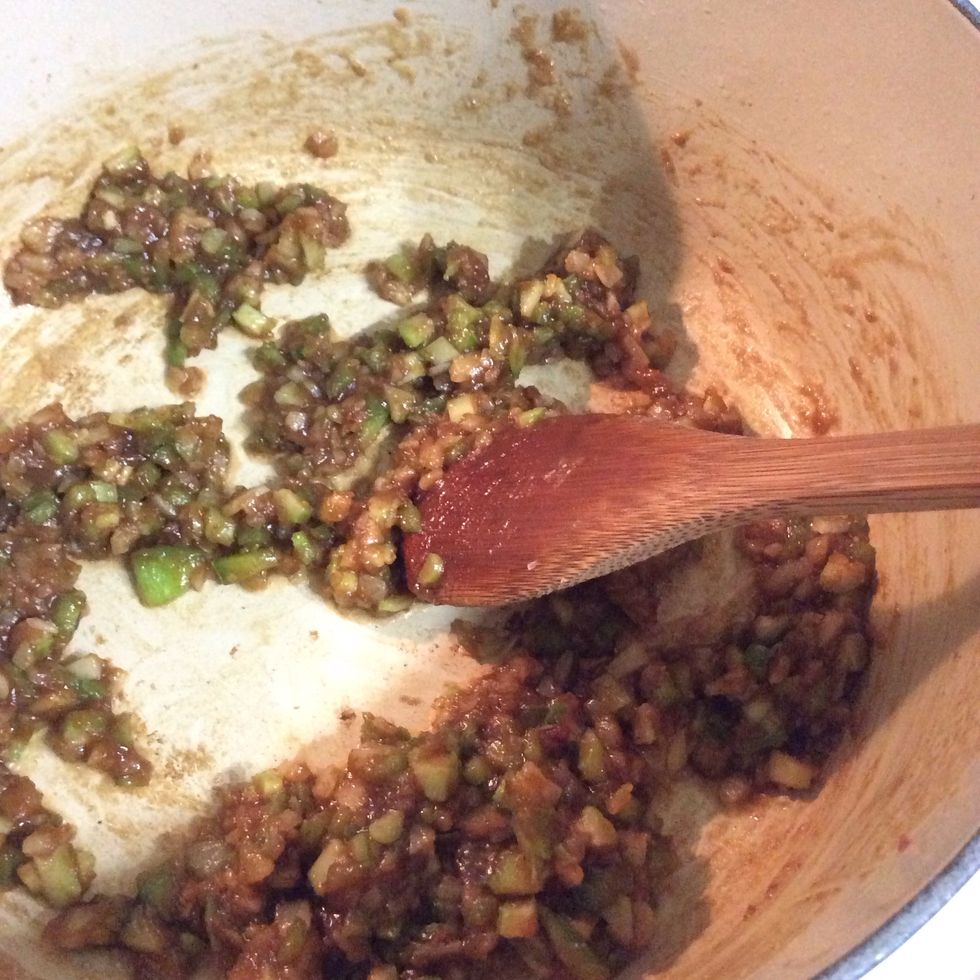 Add celery, onion and green pepper, stirring for at least 2 min till vegetables are soft...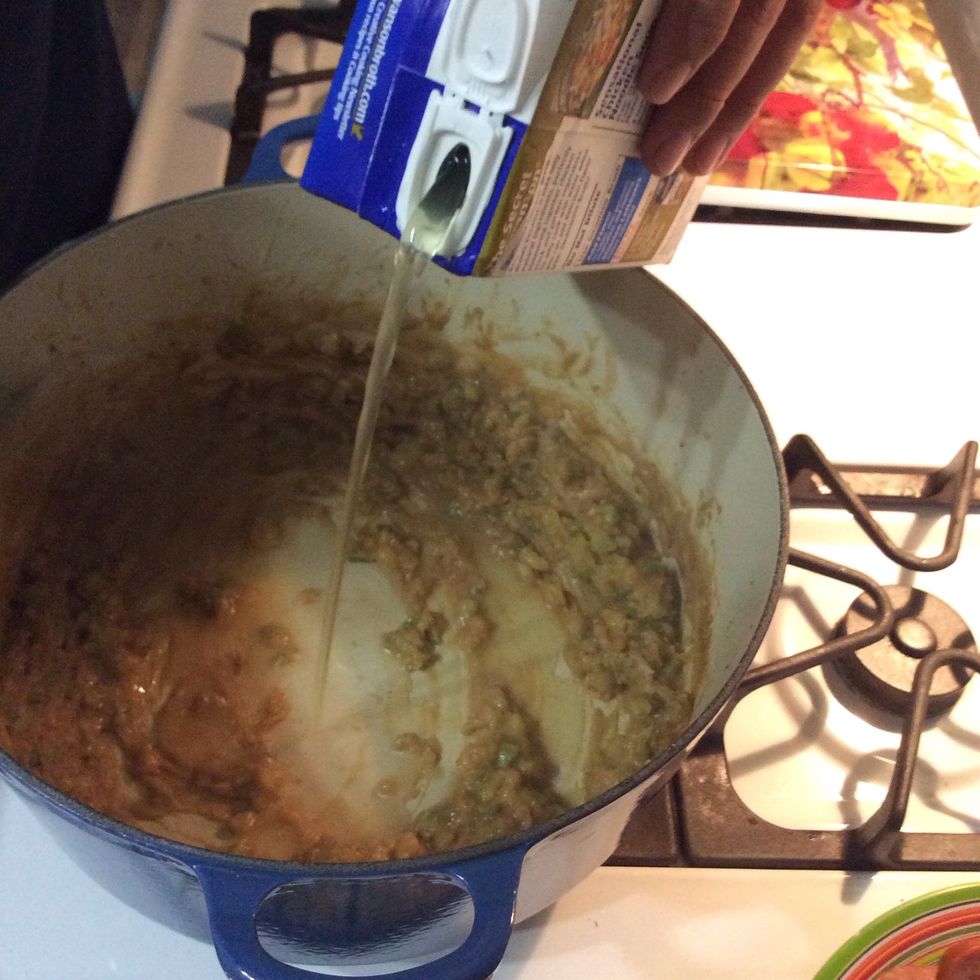 Whisk in slowly the vegetable stock, make sure to incorporate everything with no lumps...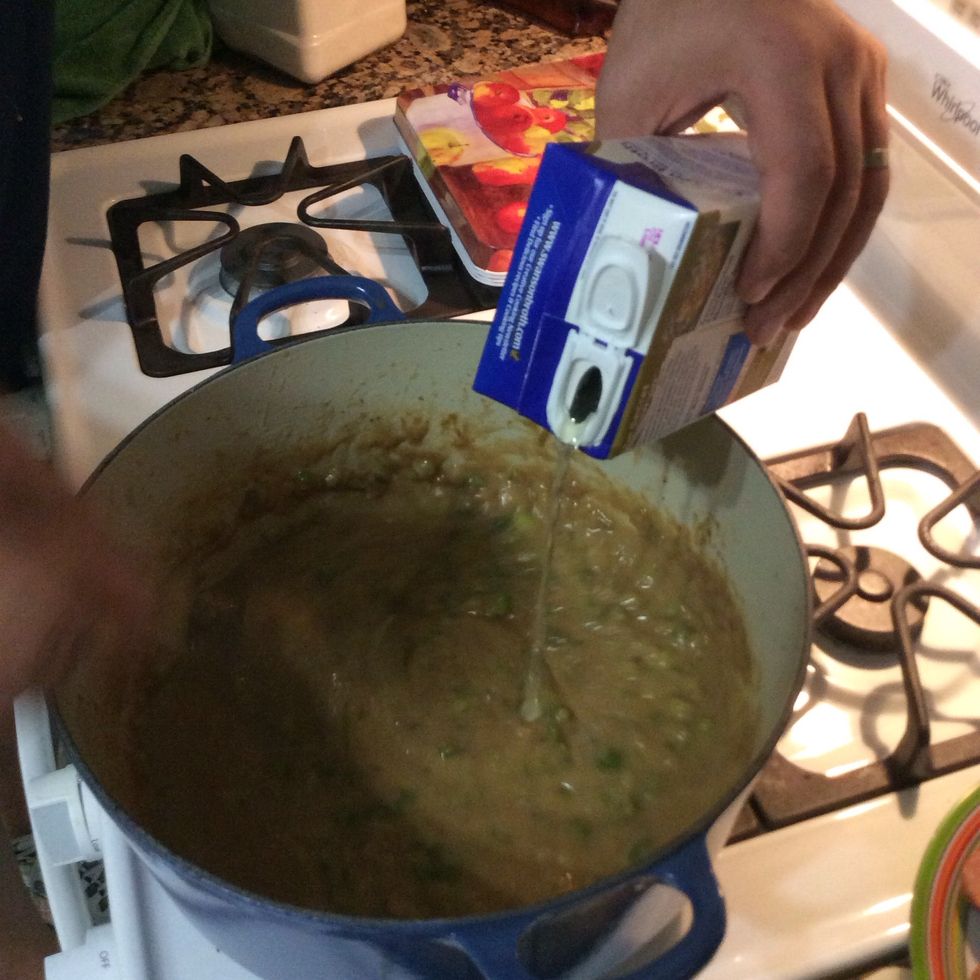 Slowly mixing it all together....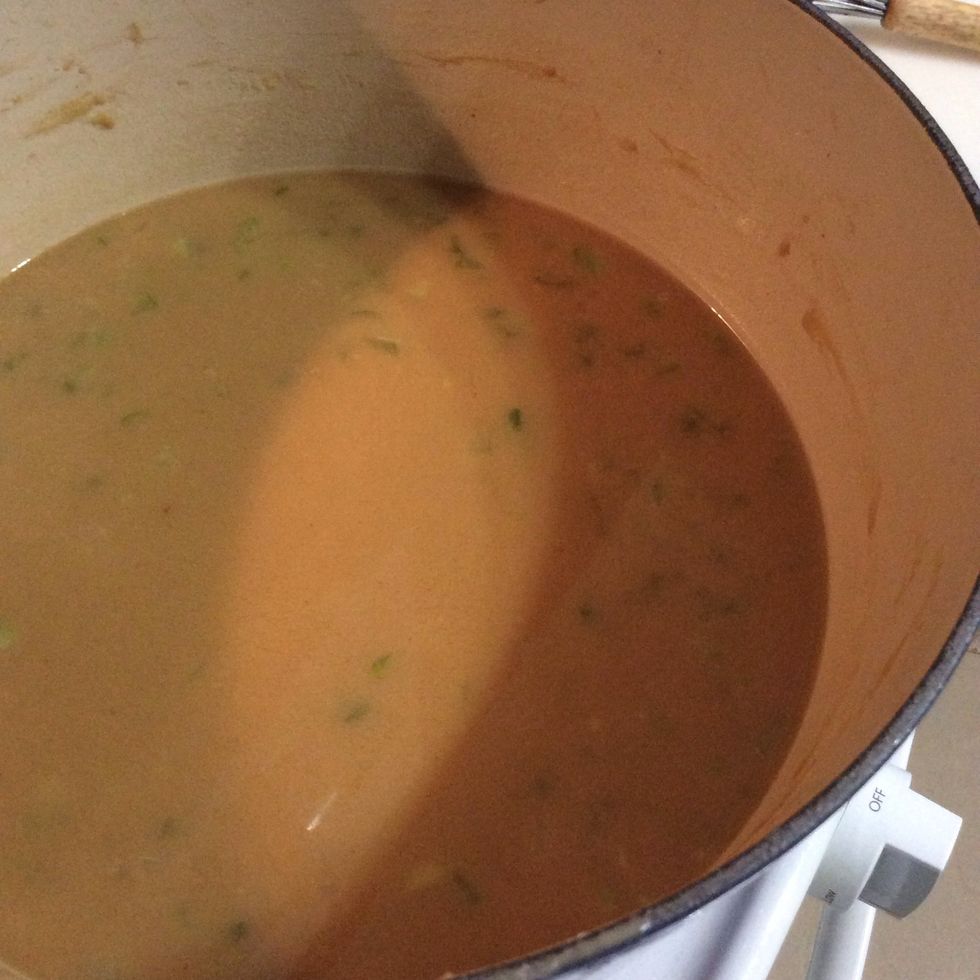 Bring mixture to a boil and then simmer on med low heat till it thickens a little, about 15min... If you decide to have your gumbo thinner, don't wait 15min...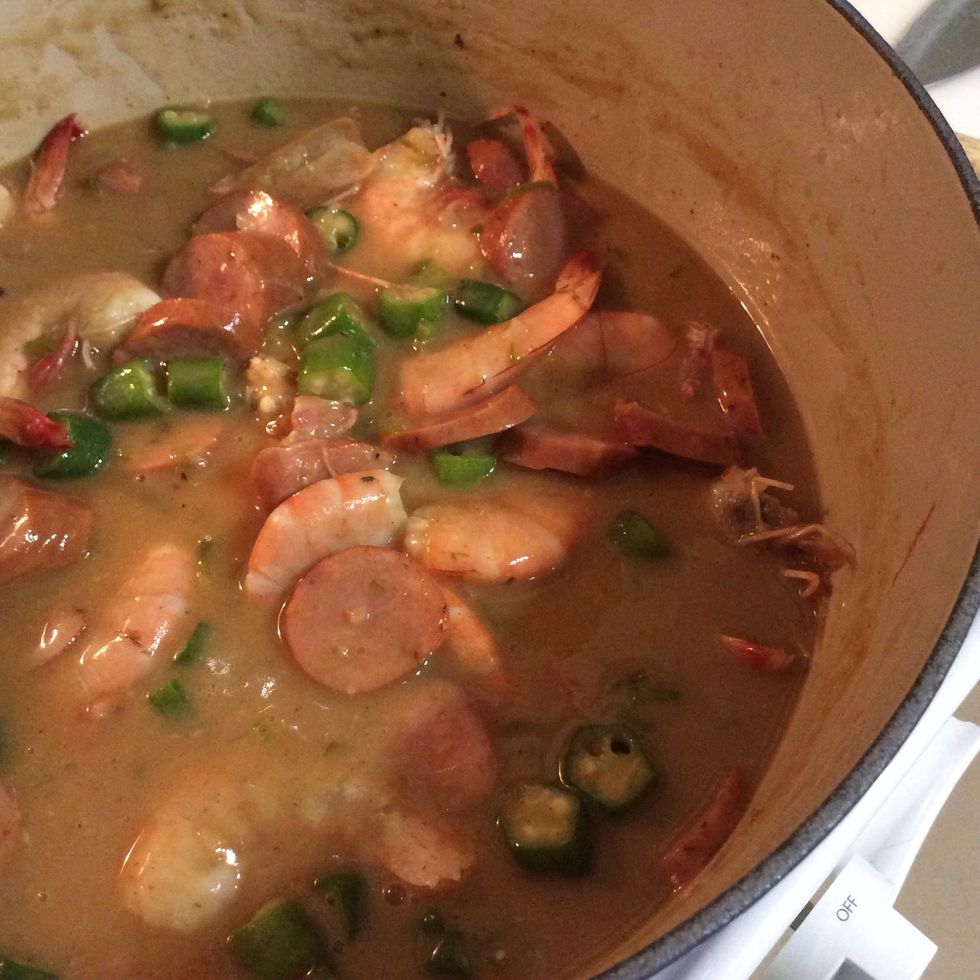 Add shrimp, okra, bacon and andouille sausage ; stir to mix... (I kept the shrimp whole for added flavor and decorative reasons)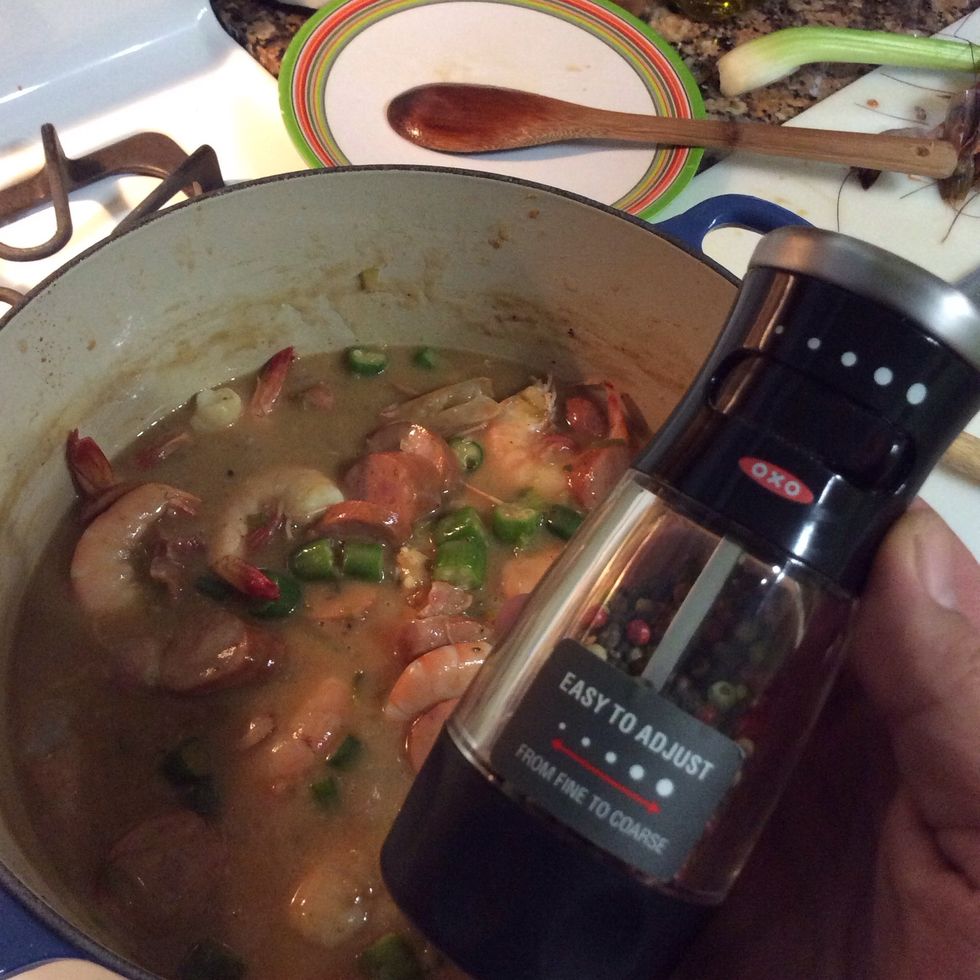 Add pepper...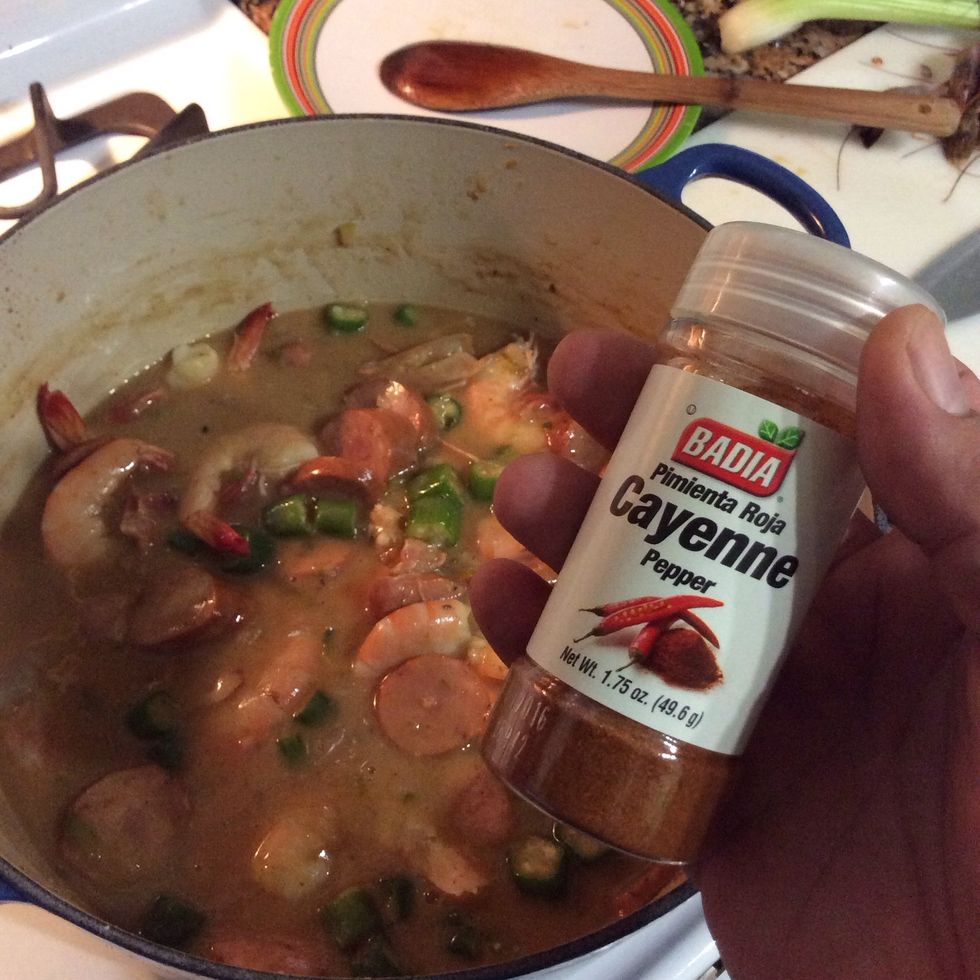 Add cayenne pepper... (Maybe a dash more for extra heat)...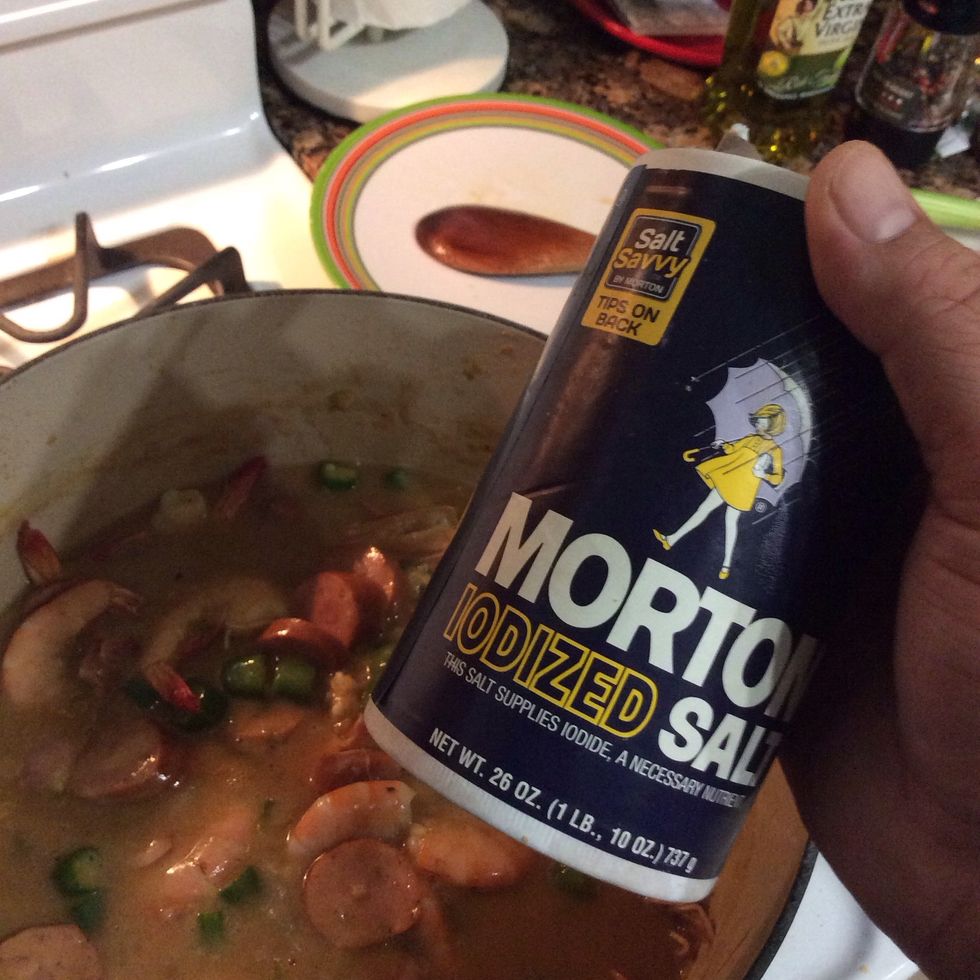 Add salt...
And bay leaves.... Simmer for 15min, stirring occasionally; then take bay leaves out.
Serve over rice and enjoy with a cold beer and crusty bread, don't forget a dash or two of your favorite hot sauce!
5.0 Strips of center cut bacon
1/2c Vegetable oil
1/2c All purpose flour
1/2c Minced onion
1/2c Minced green pepper
1/2c Minced celery, about two stalks
1.0qt Chicken stock
2.0 Bay leaves
1/2lb Shrimp, deveined and shelled
1/4lb Andouille sausage, cut into 1/2 inch thick rounds
1/2lb Frozen okra, cut in rounds
1/2tsp Salt
1/2tsp Cayenne pepper
1/4tsp Fresh ground pepper
4.0c Cooked white rice