Reduce braising time by half using an Alto-Shaam combi oven and get tender moist meat. Less cook time equals more production.
231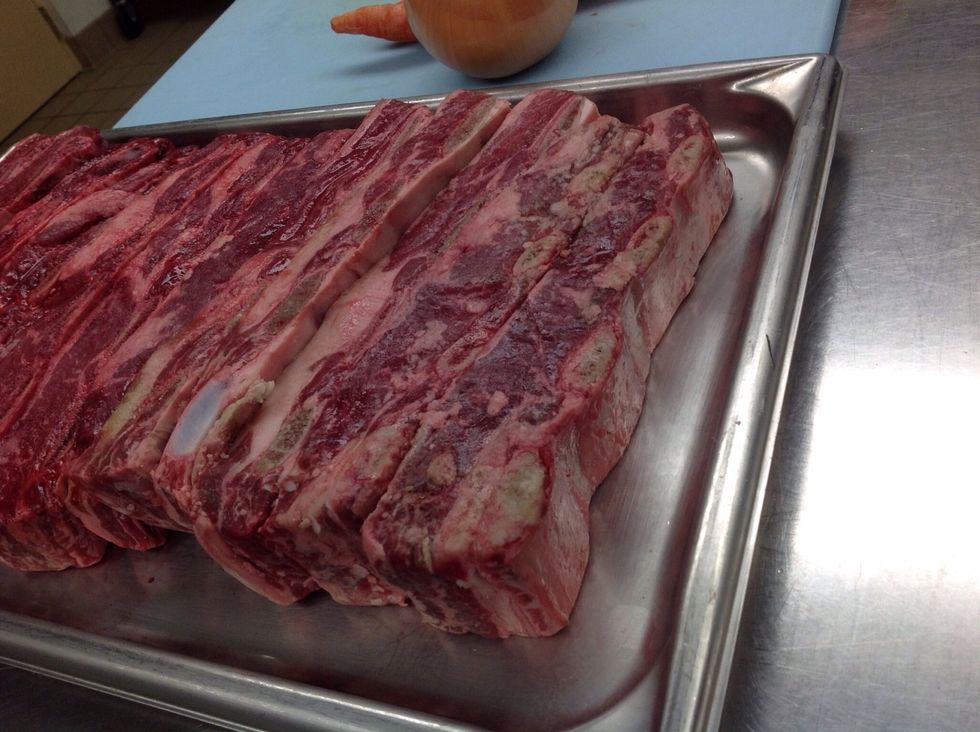 Nice thick short ribs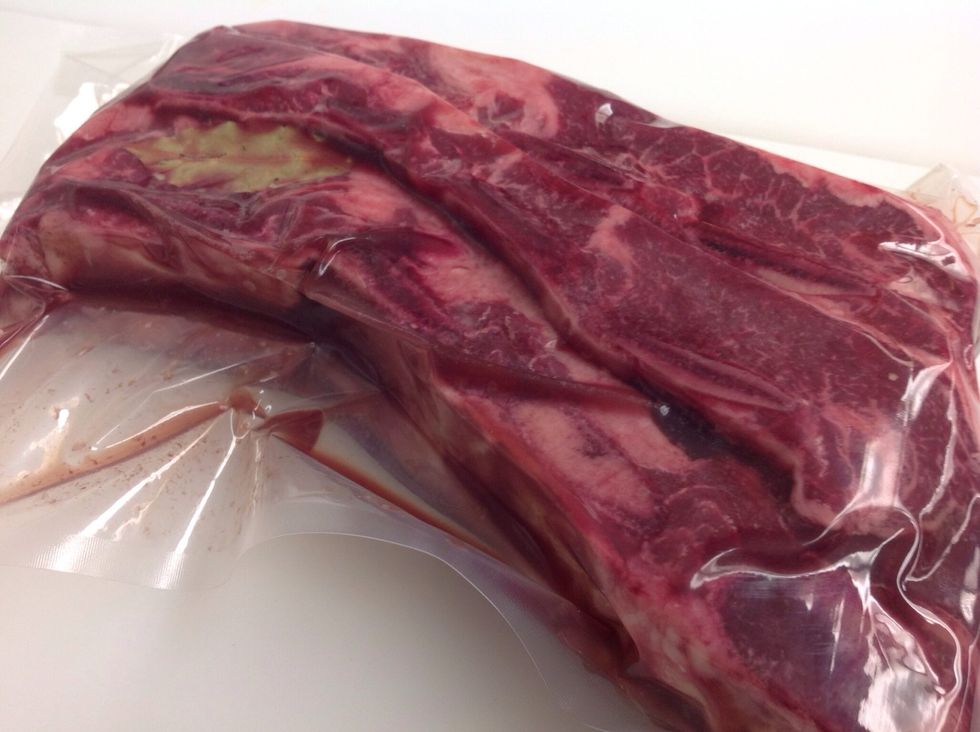 Vacuum marinade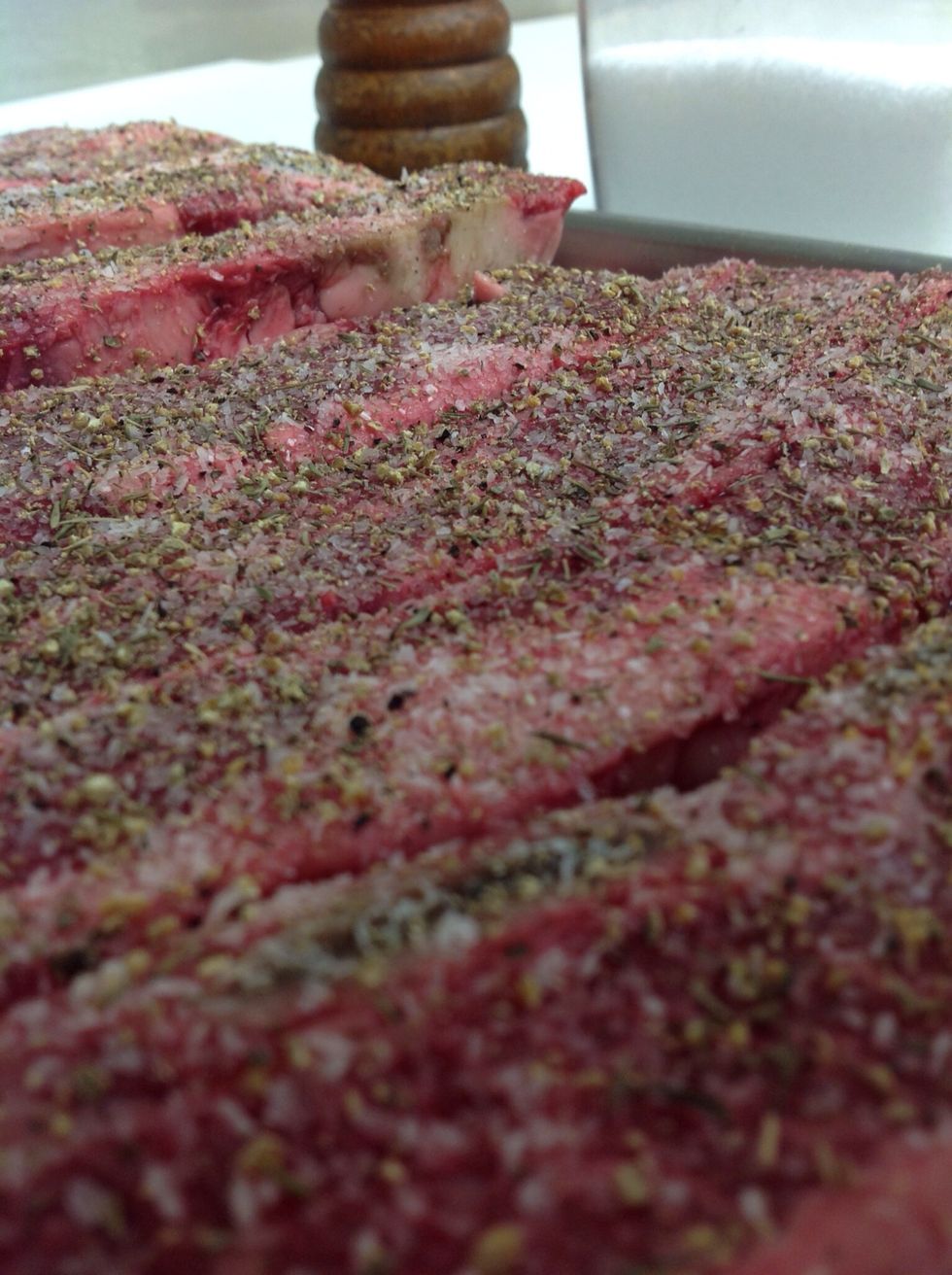 Season the meat
Sear in a heavy pan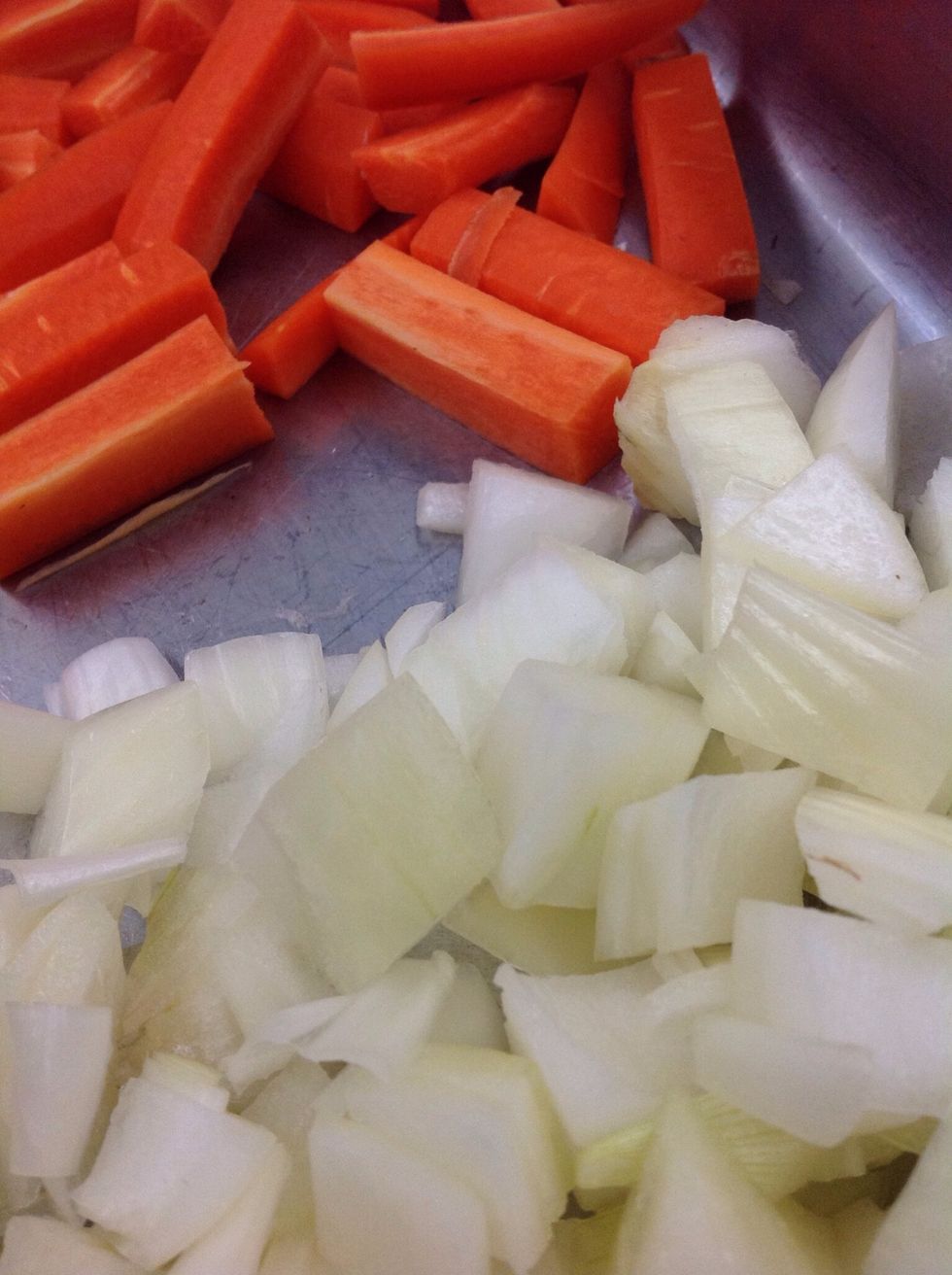 Cut Mir poix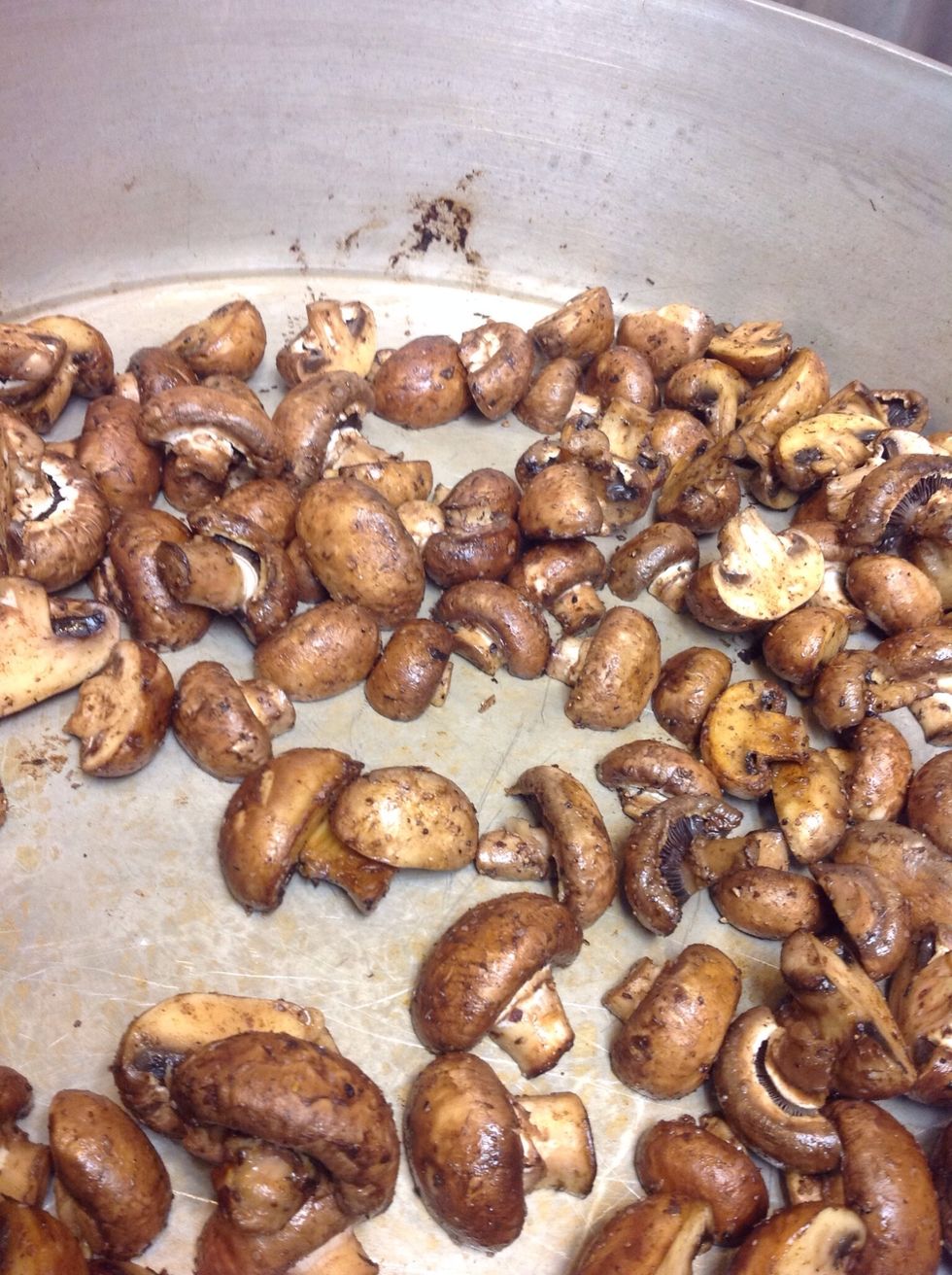 Cook mushrooms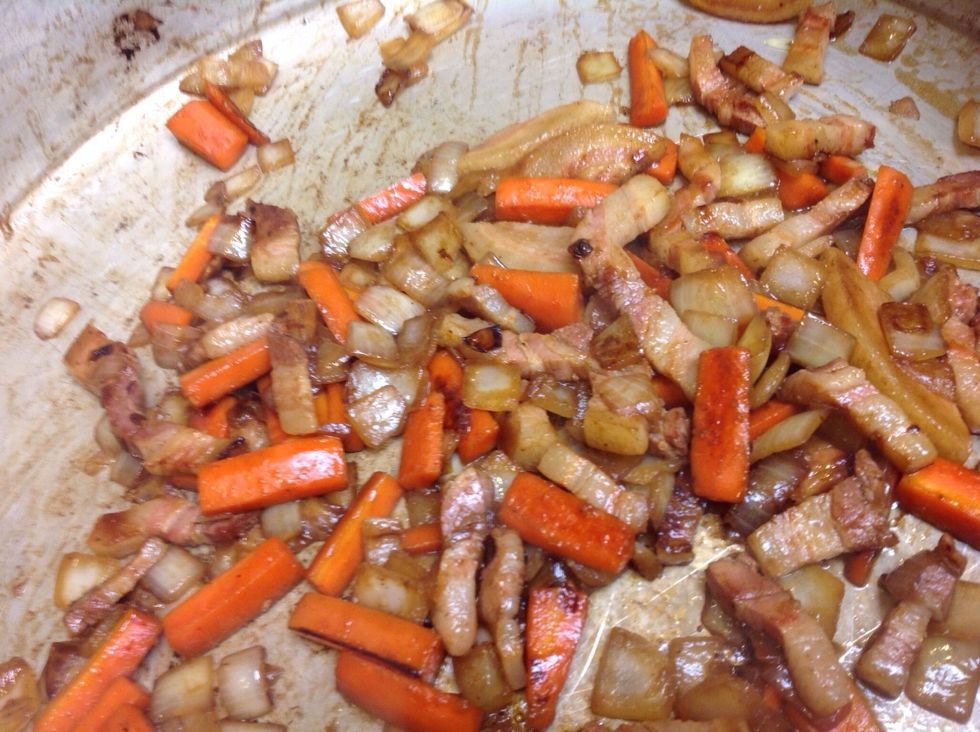 Cook mir poix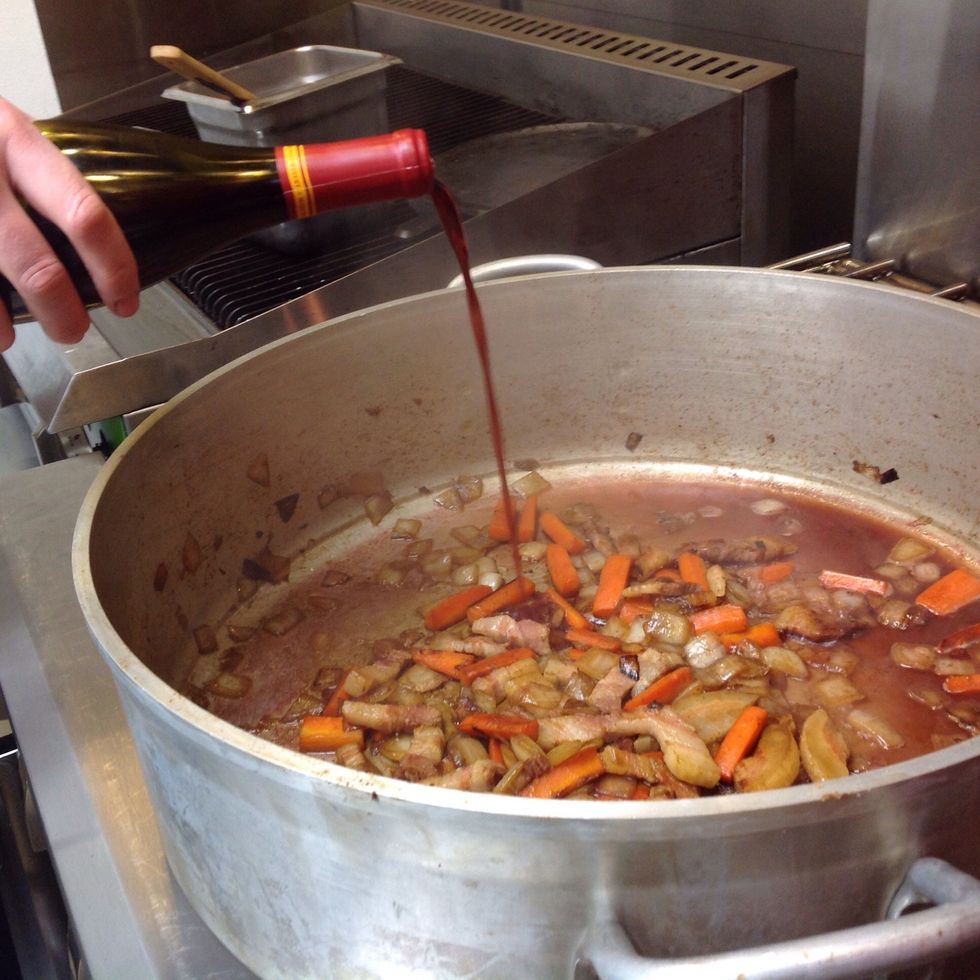 Deglaze. Add stock and short ribs. Bring to a boil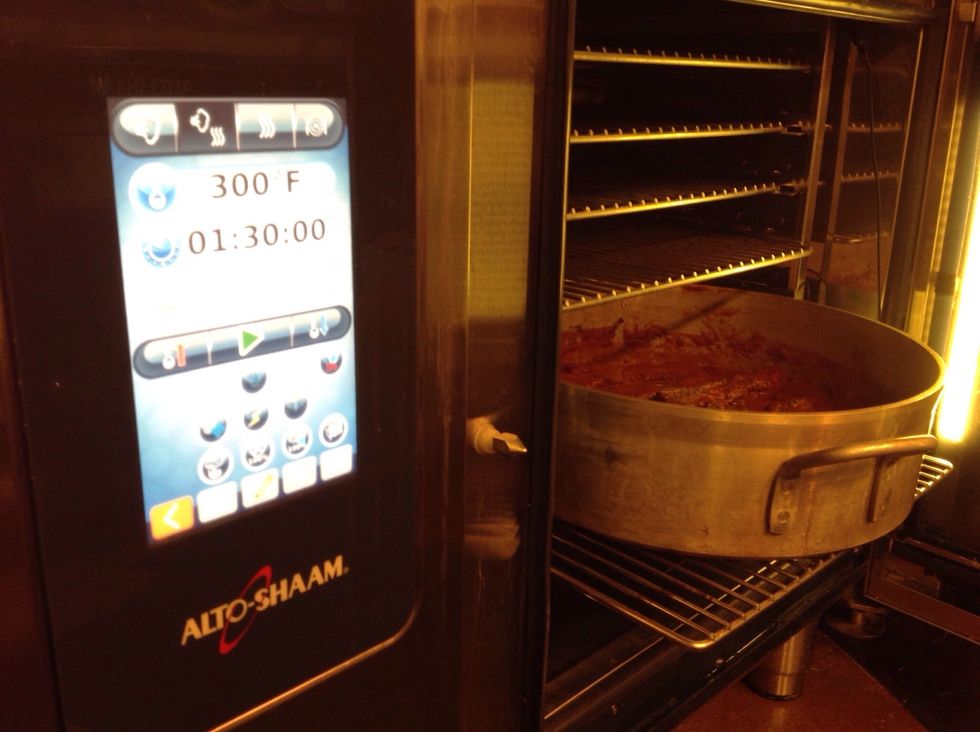 Braise combi mode 300F (149C) for 75 minutes.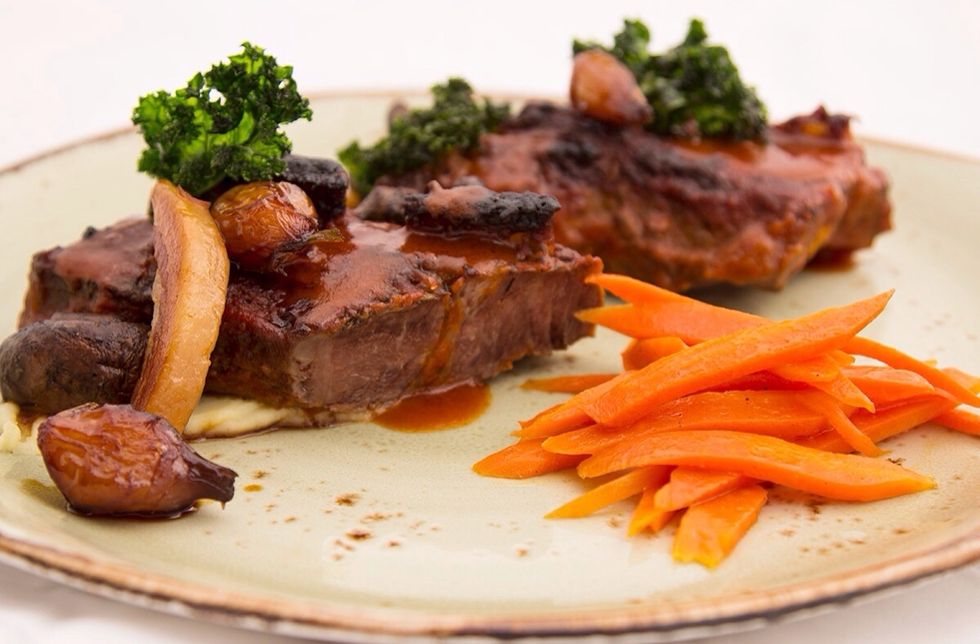 Ready to serve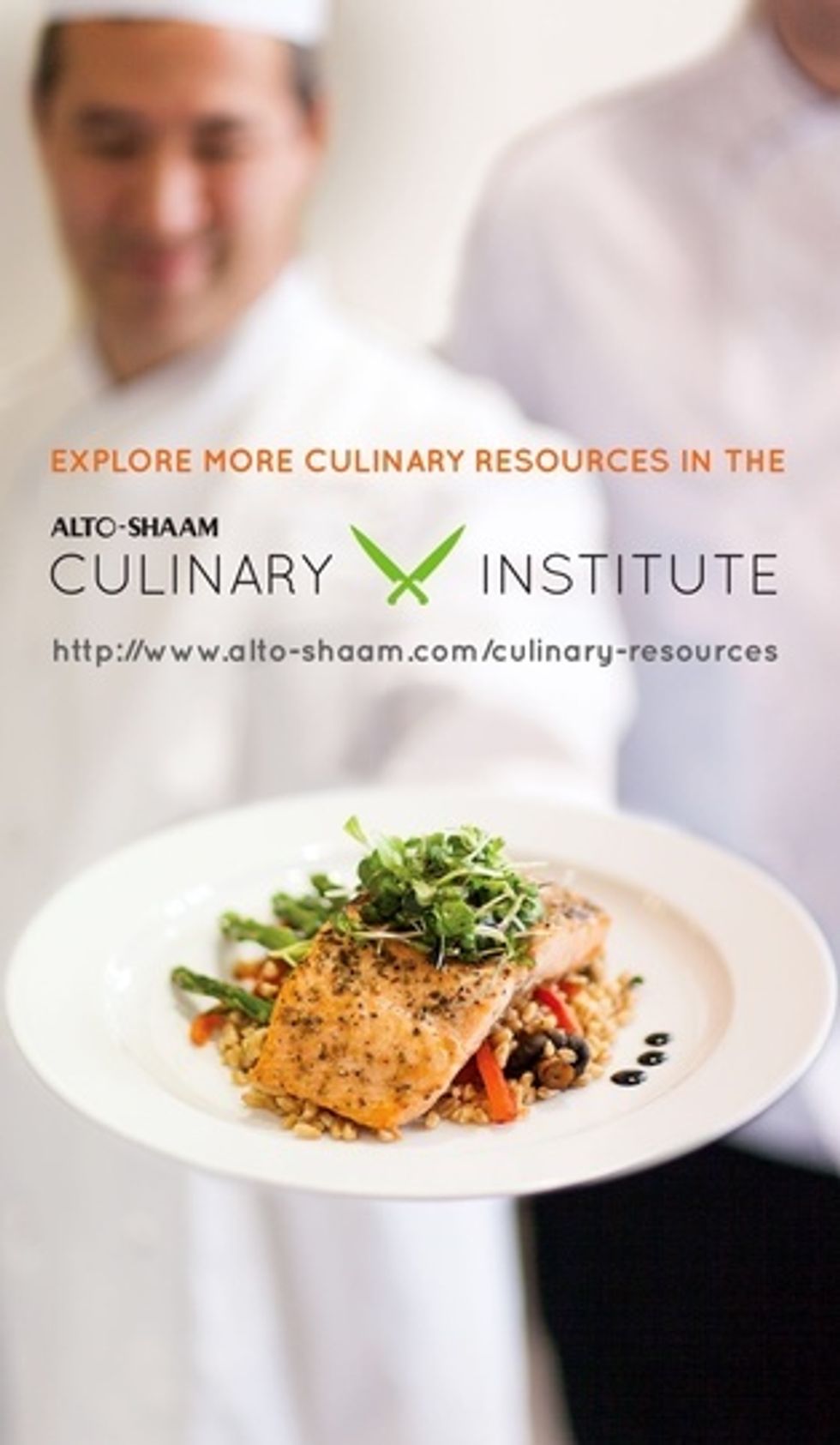 Beef short ribs
Kosher salt & pepper
Onions
Carrots
Mushrooms
Red wine
Beef stock bay leaf
Thyme
Fennel seeds
Rosemary