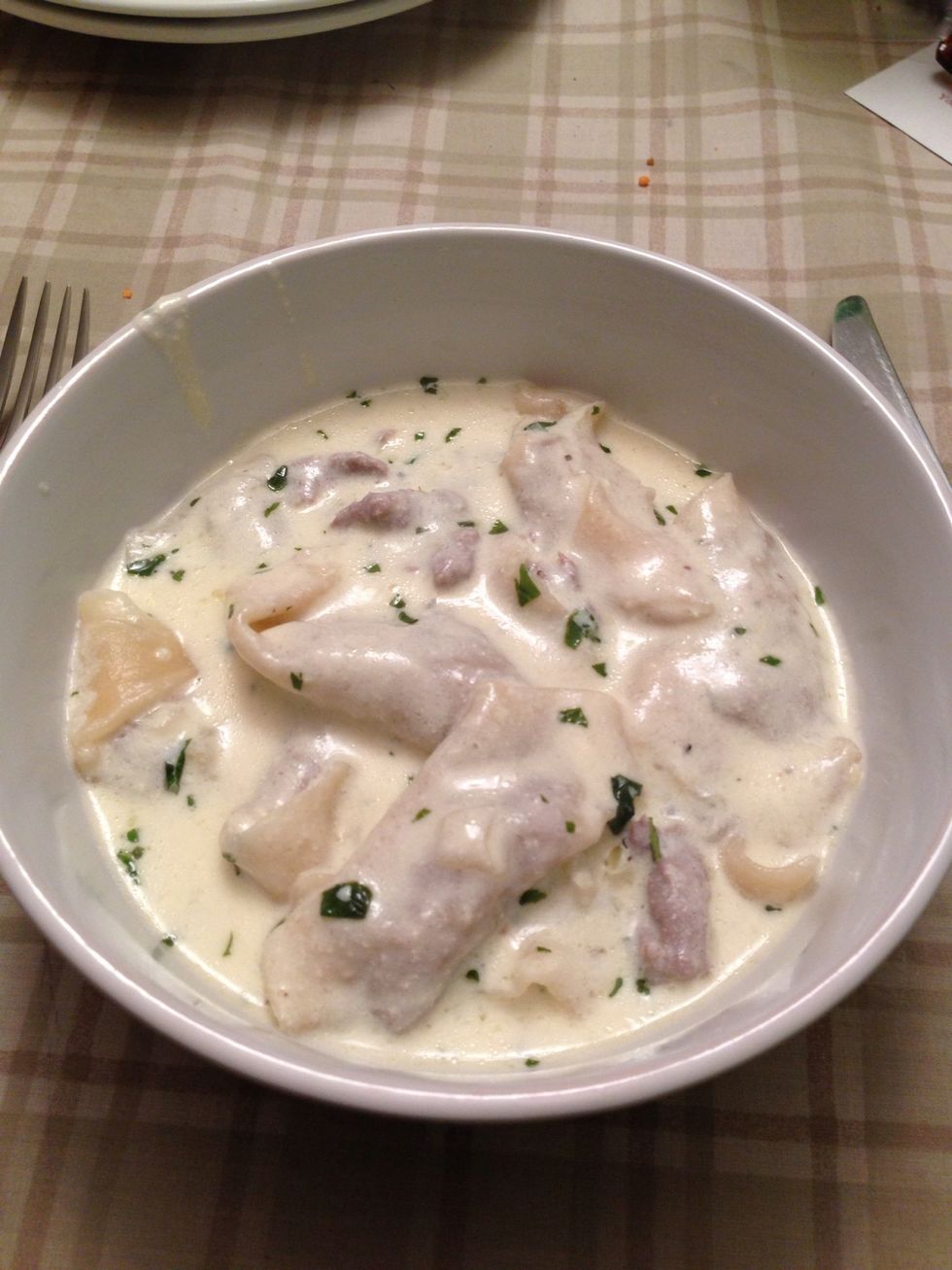 Finished dish.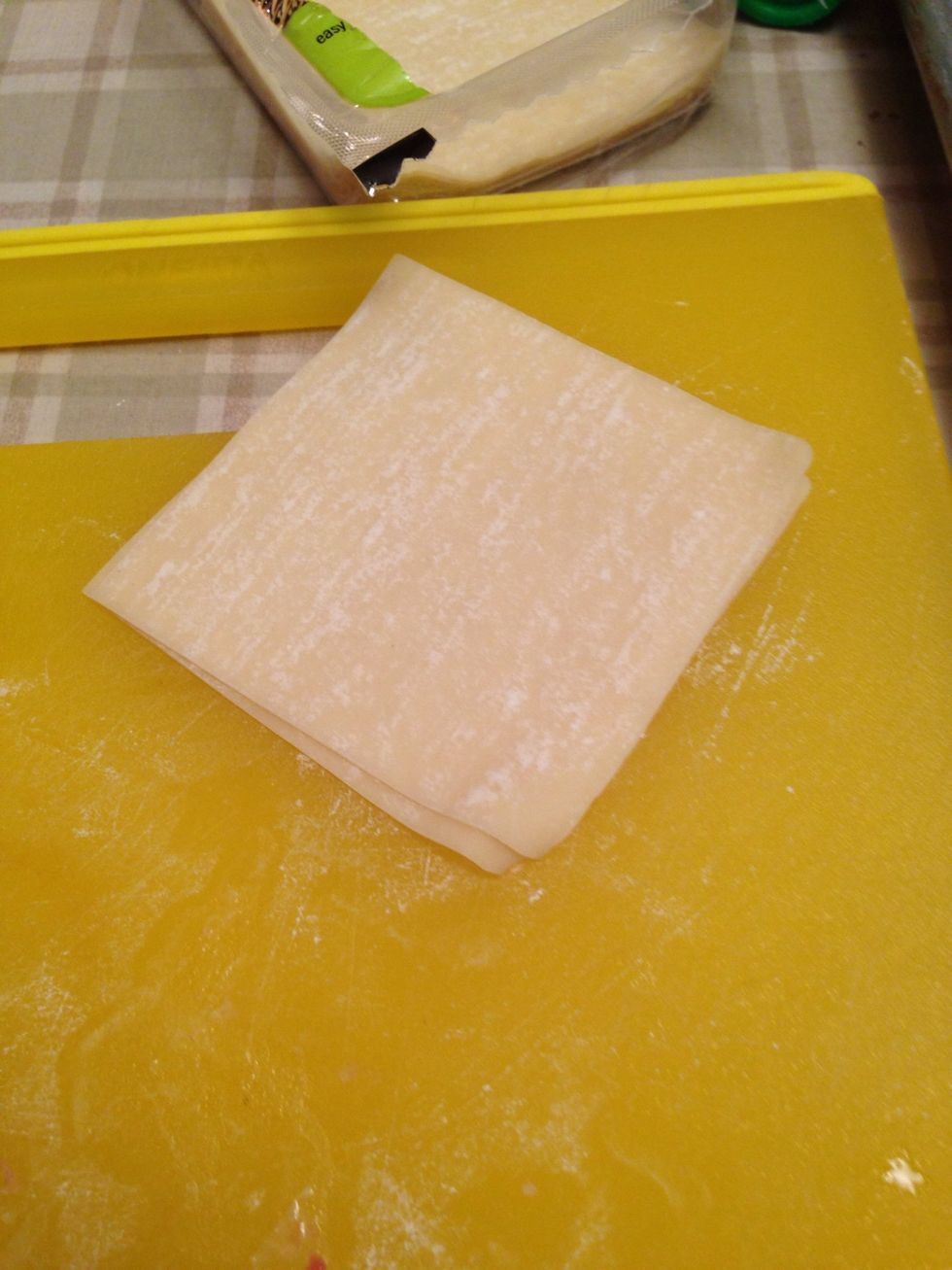 Purchase pack of Won Ton Wraps.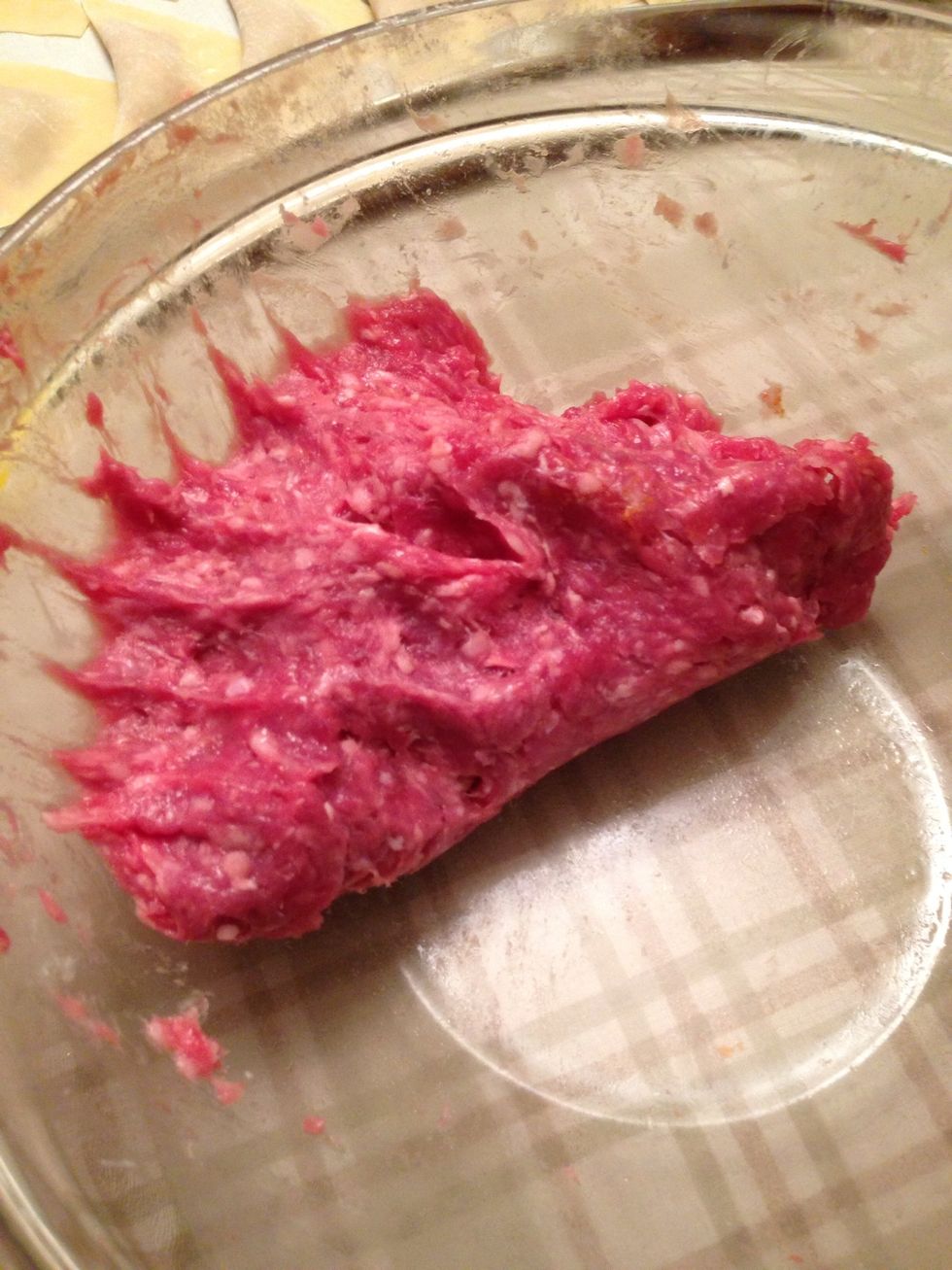 Mix Ground Lamb with salt, pepper, parsley, all spice seasoning.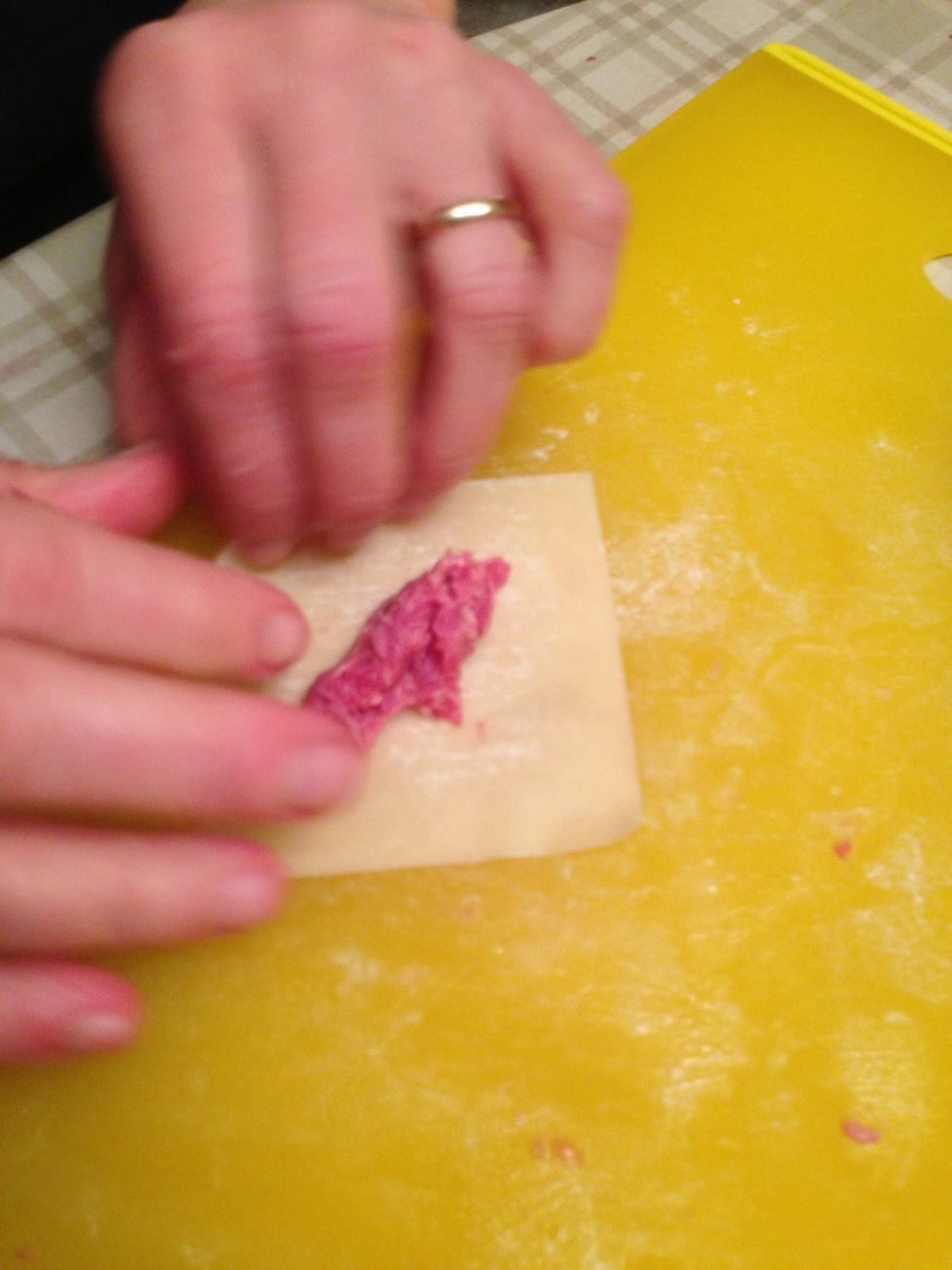 Fill individual wrap with approx 1 teaspoon of meat mixture. Fold corners after dipping fingertip in water and wet edges.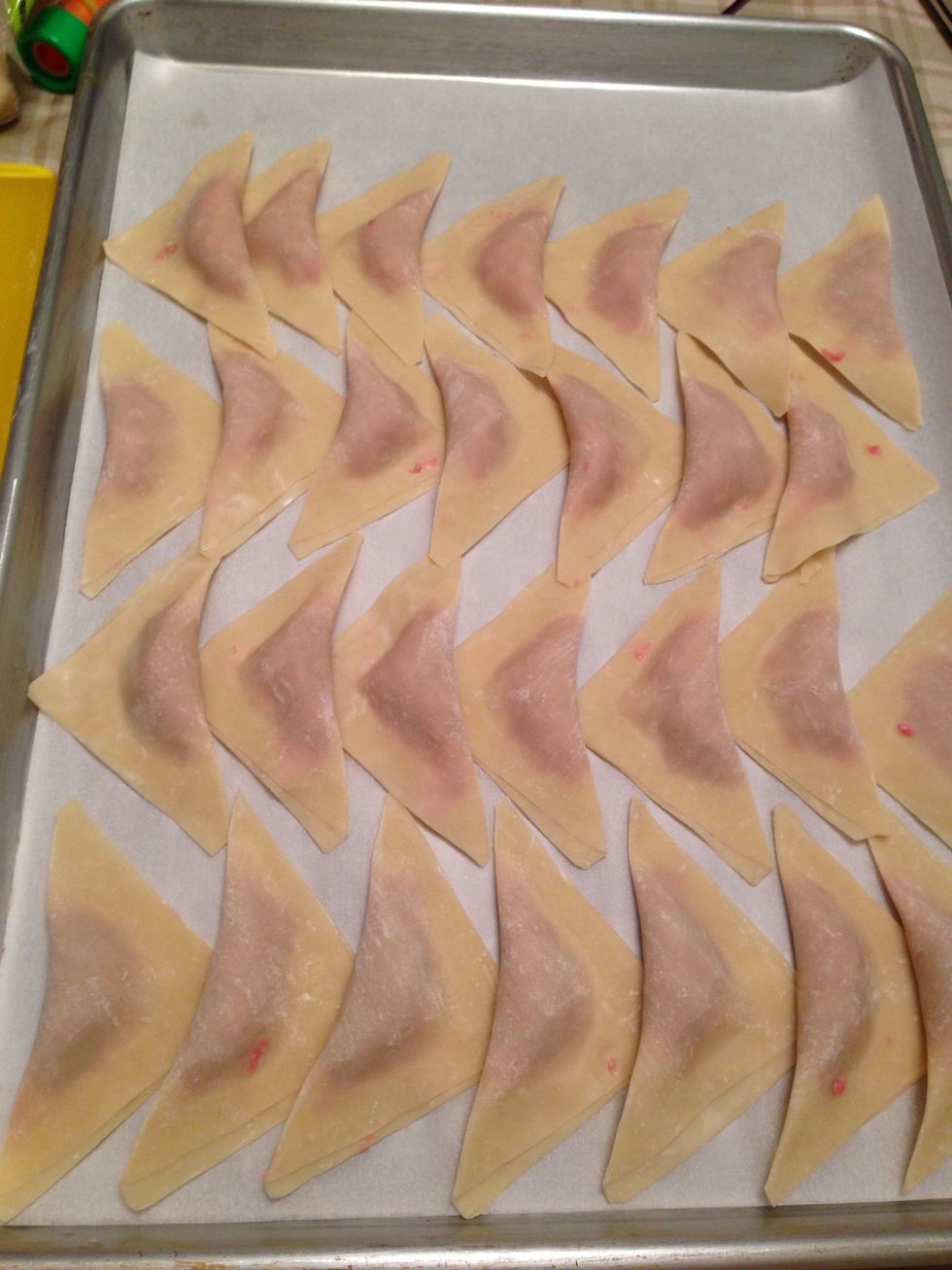 Lay out on cookie sheet while preparing yogurt sauce.
Sauté minced garlic in olive oil in medium sauce pot. Mix in one quart of plain yogurt and stir over medium heat. Add lamb ravioli and cook until done.
Pack of won ton wraps
1 lb ground lamb
Salt & pepper
All spice seasoning
Quart of plain yogurt
Minced garlic
Dried parsley