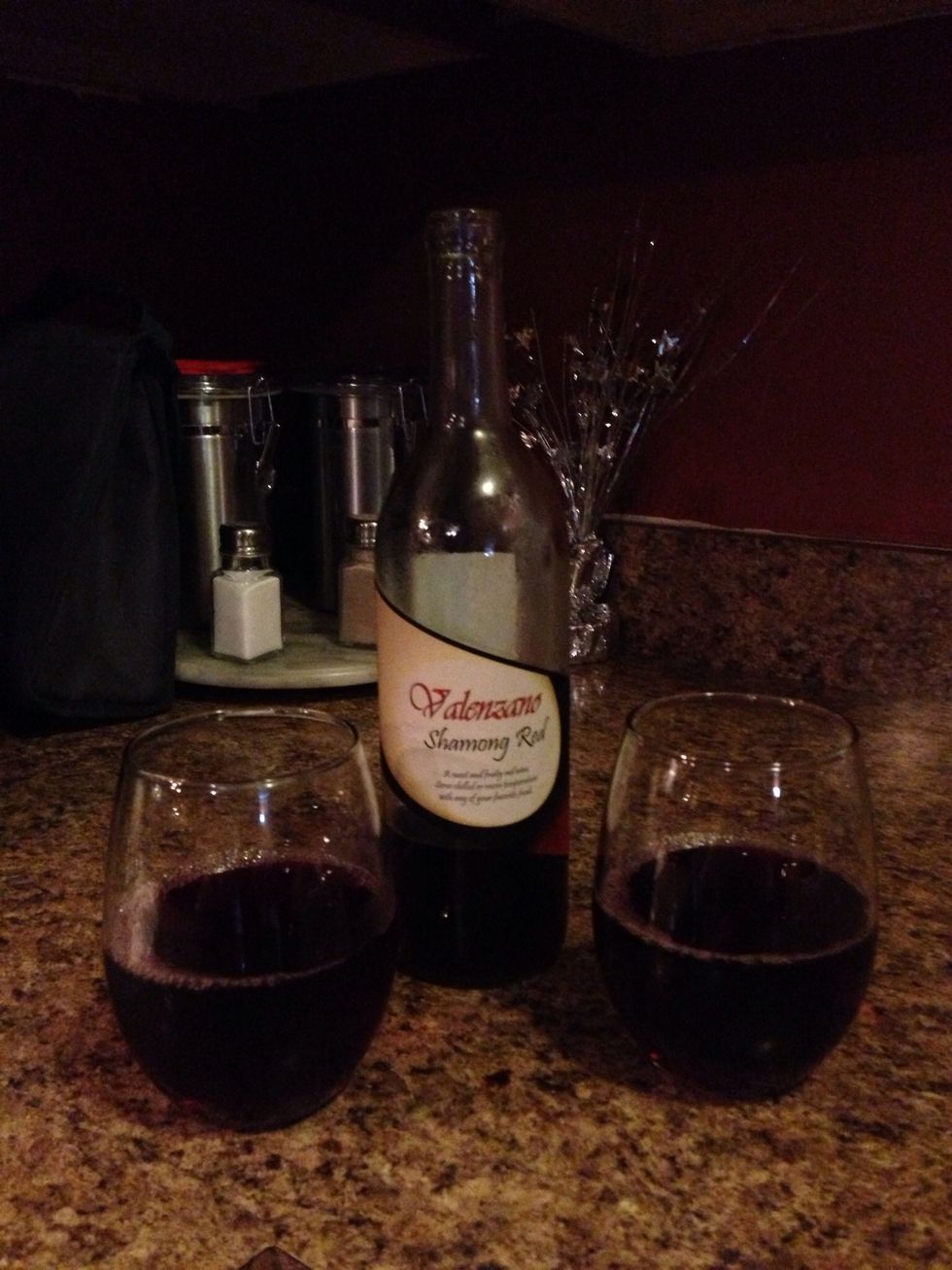 Make sure you have a great glass of wine! Cooking is always easier with wine!!!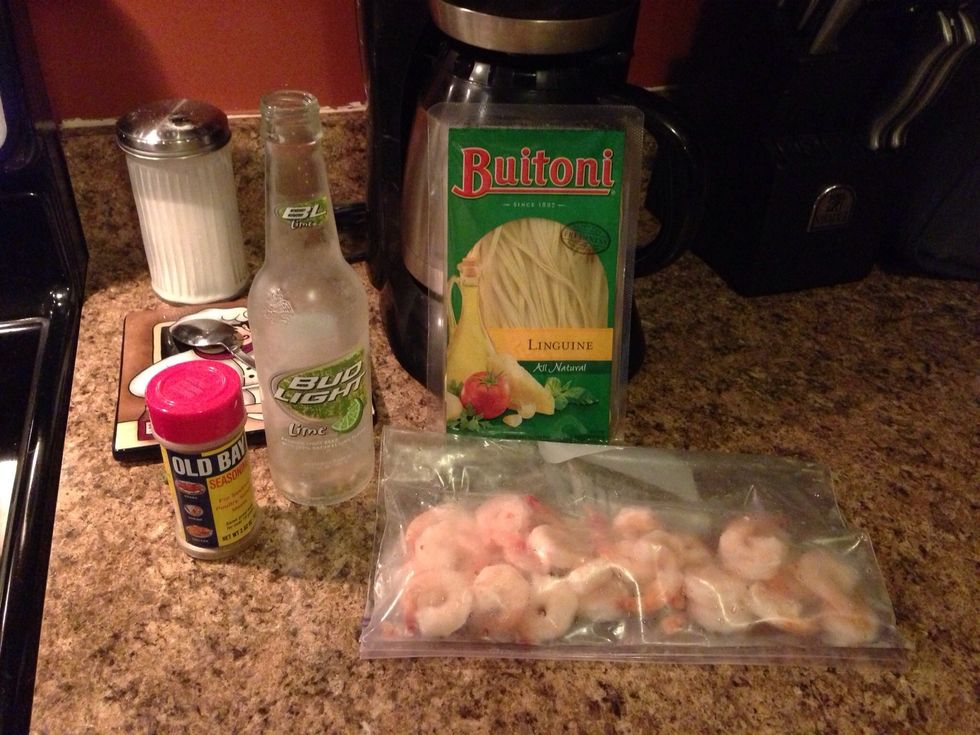 These are the brands I used.....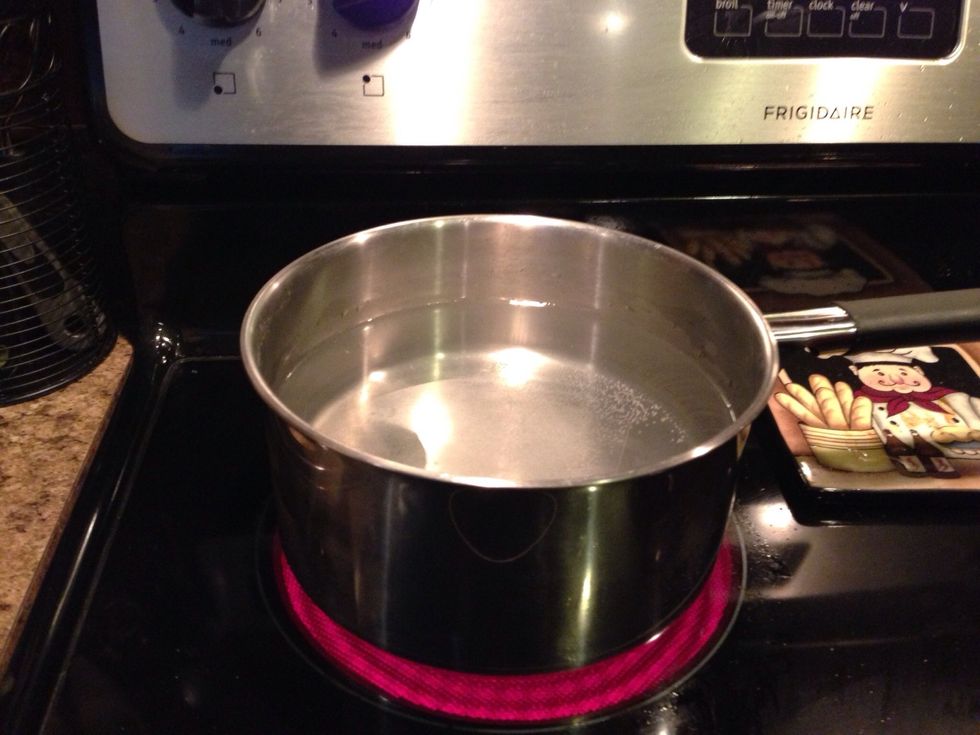 Put your water on for the noodles. I add about 1tbsp of salt and 1tbsp of olive oil to prevent the noodles from sticking together!!!!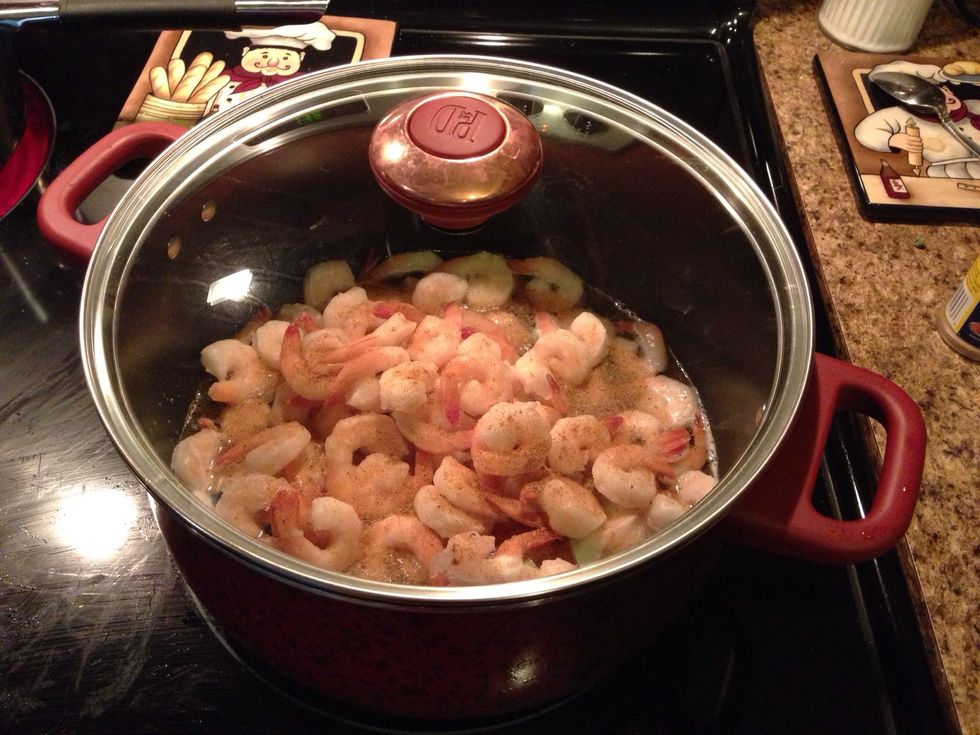 Add 1 12oz bud light lime, 2tbsp of old bay seasoning, and 1lb of frozen shrimp into a pot and cover.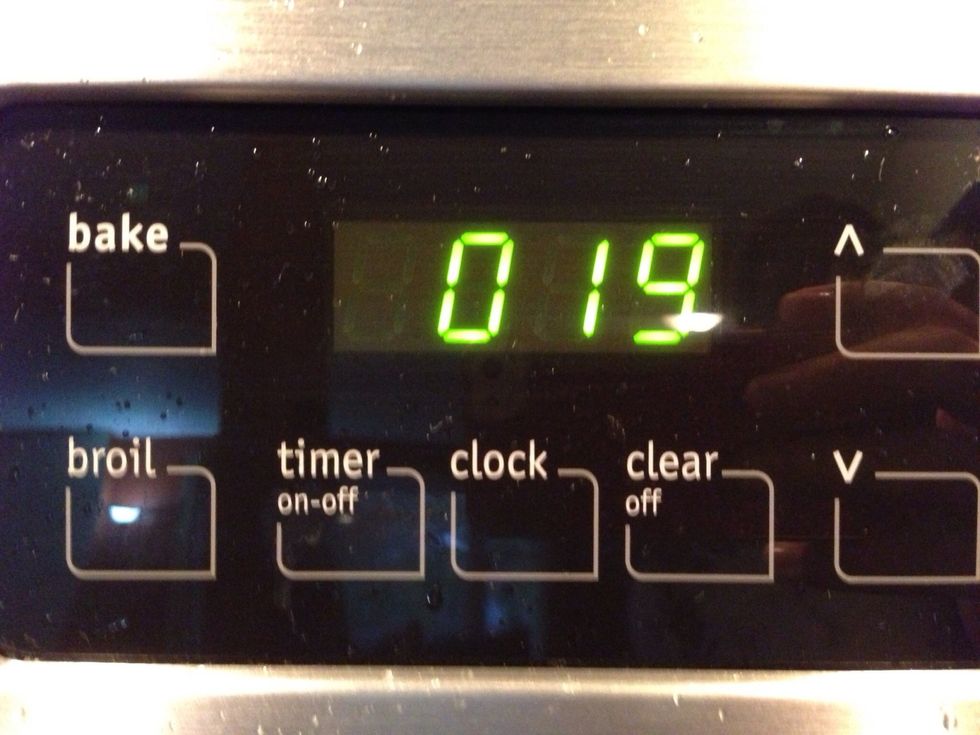 Cook your shrimp on medium heat for approximately 19-25min or until done. Excuse the unclean surface please!!!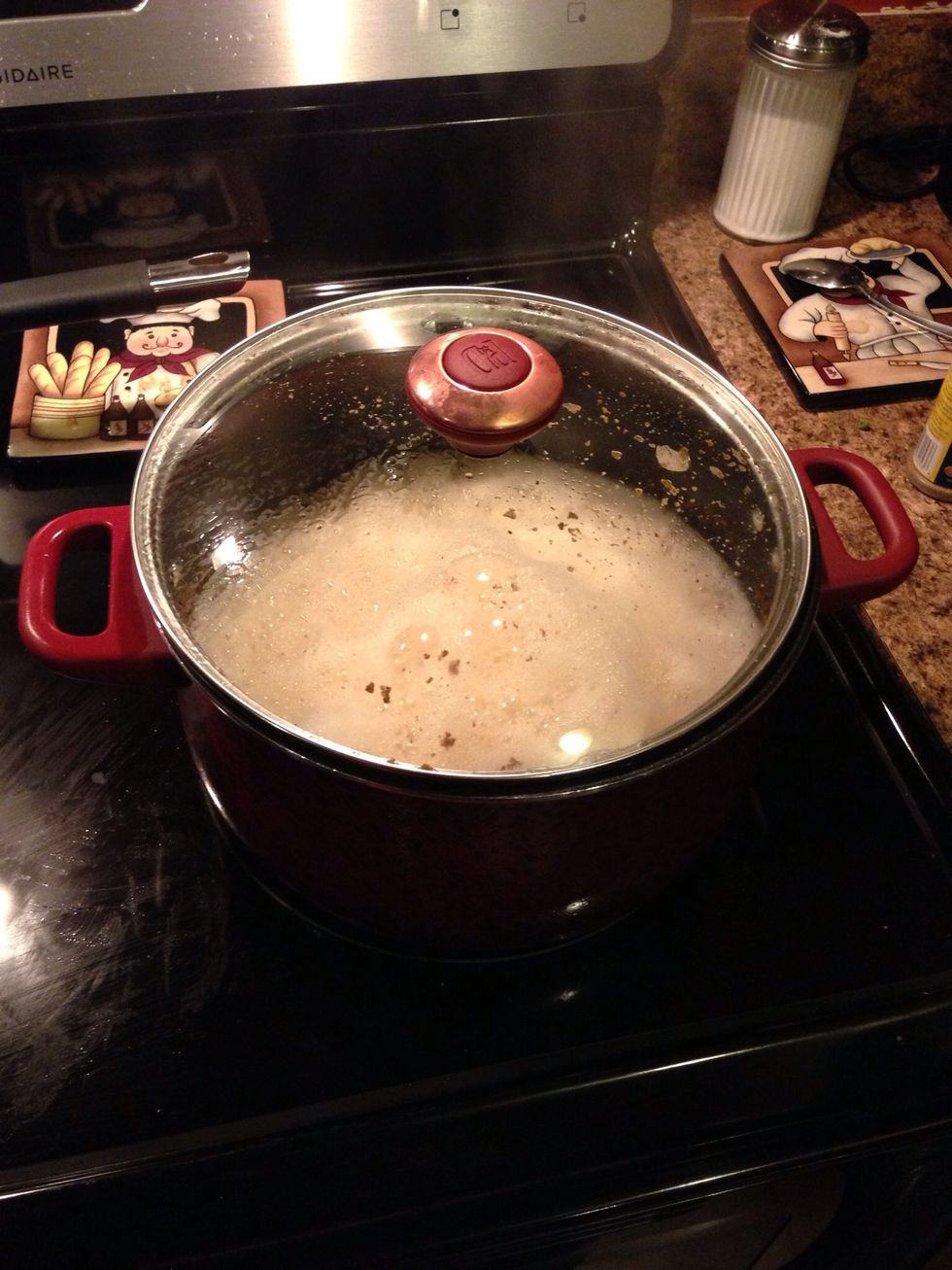 You want your shrimp to boil. Watch the pot, it will try to boil over!!! Prop the lid for ventilation.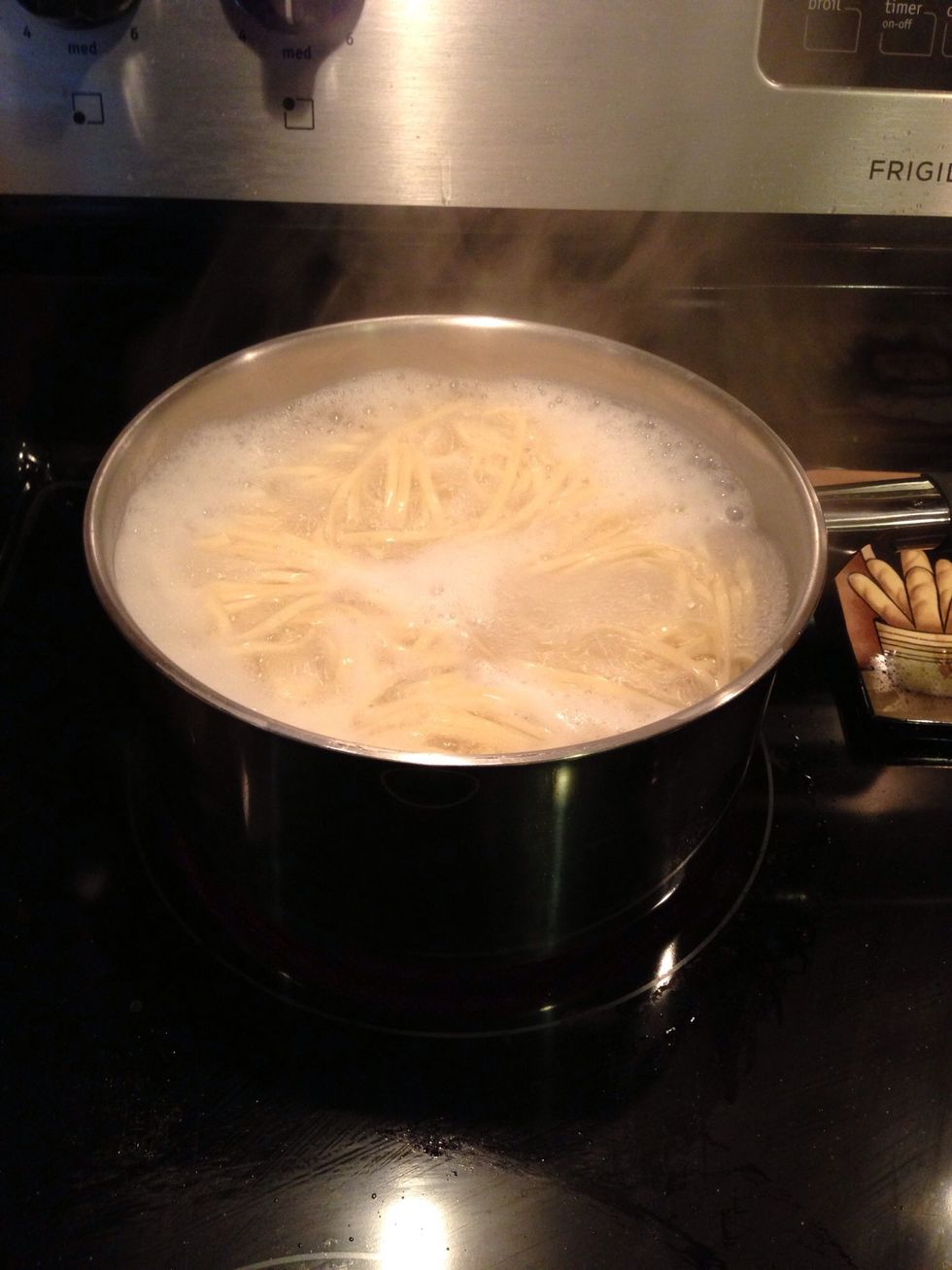 As for the linguine, cook as directed on package. I would suggest breaking up the noodles ahead of time because they have a tendency to clump together!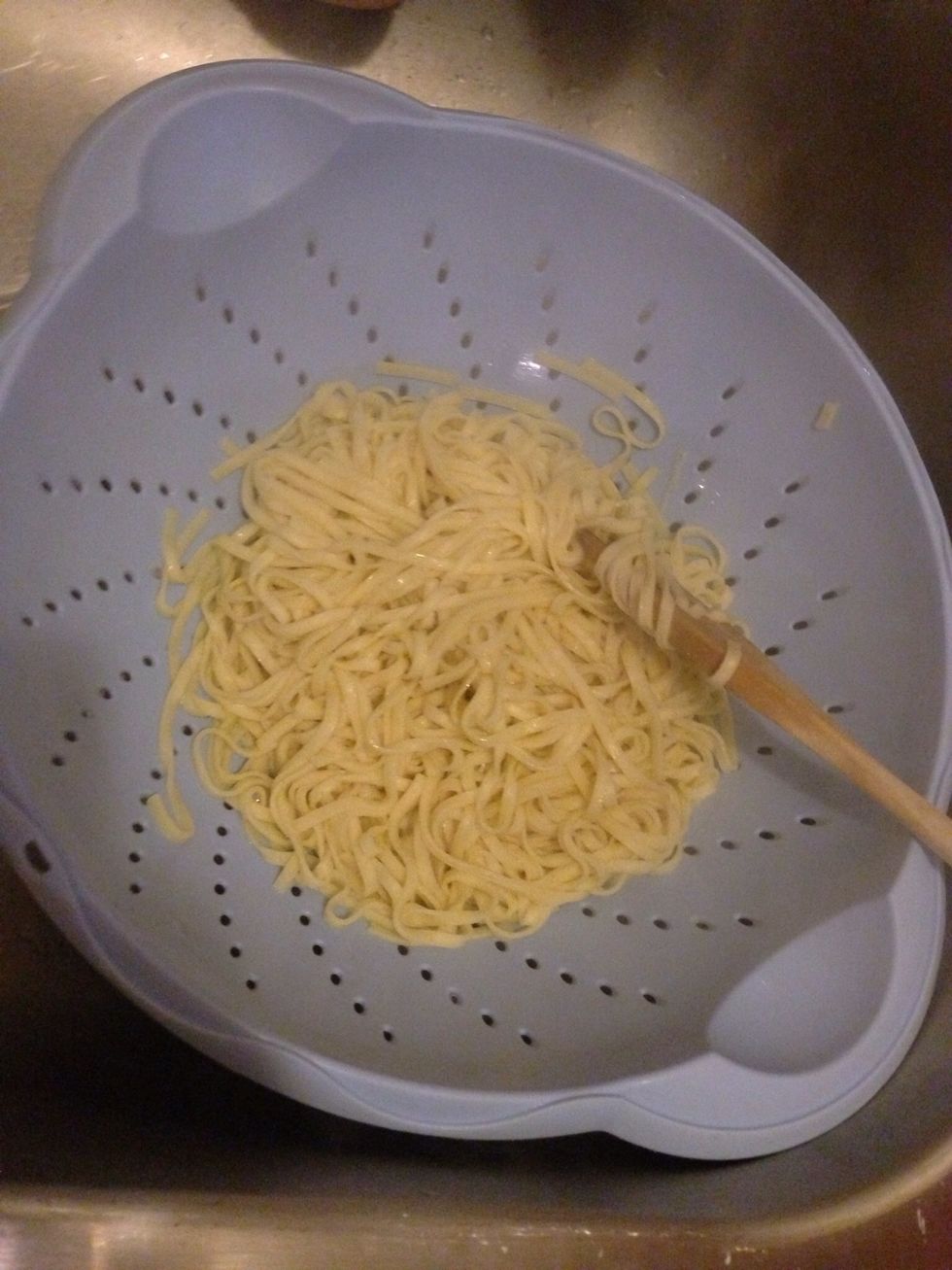 Drain your noodles! Some people prefer to shock their noodles but we didn't. *Run them under cold water so they stop cooking*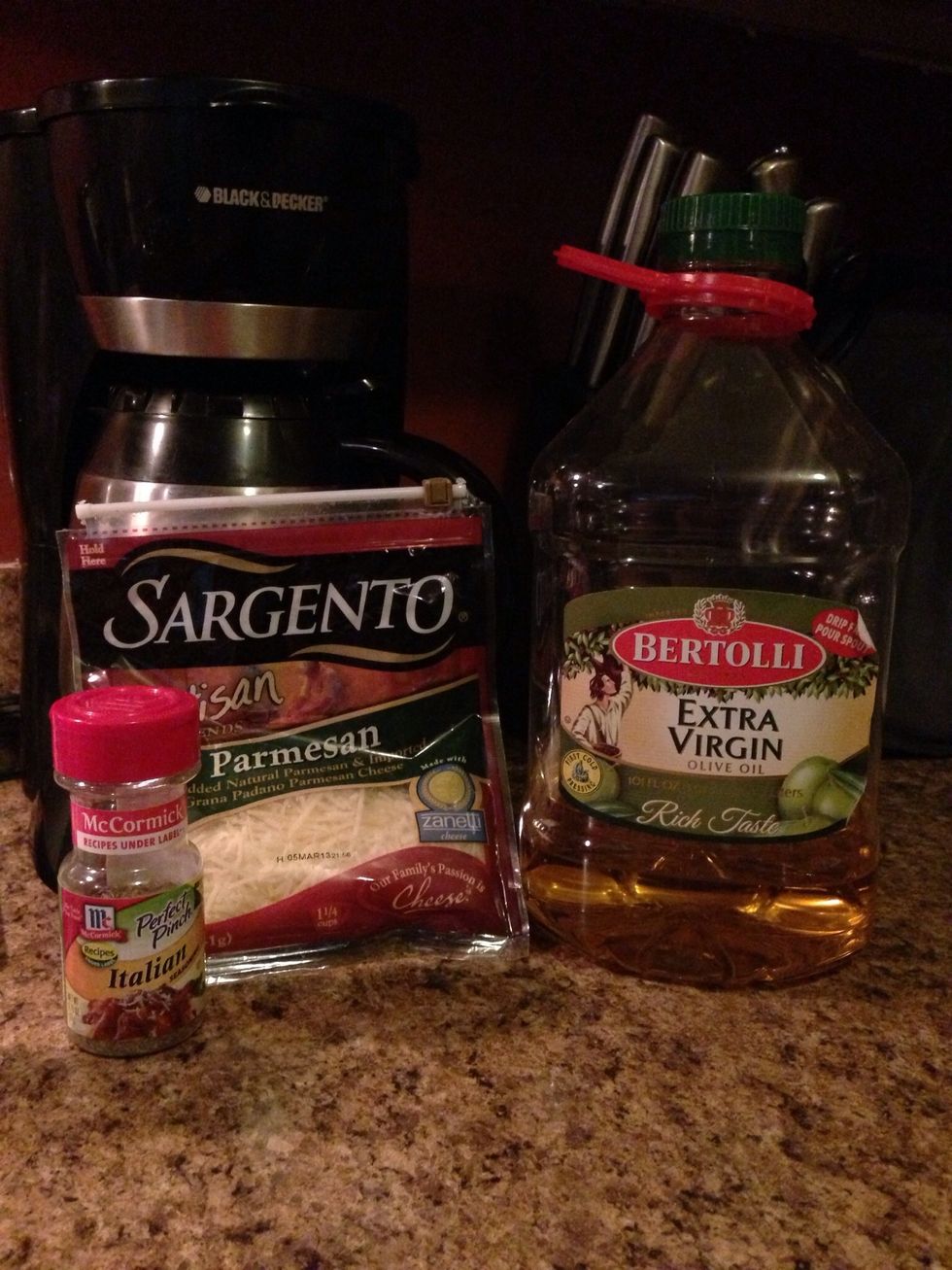 This is what you are using in your noodles.... Combine 2tbsp olive oil, 1tbsp of Italian seasoning, and 1/2cup shredded Parmesan cheese and toss to coat. **You may use butter in place of the olive oil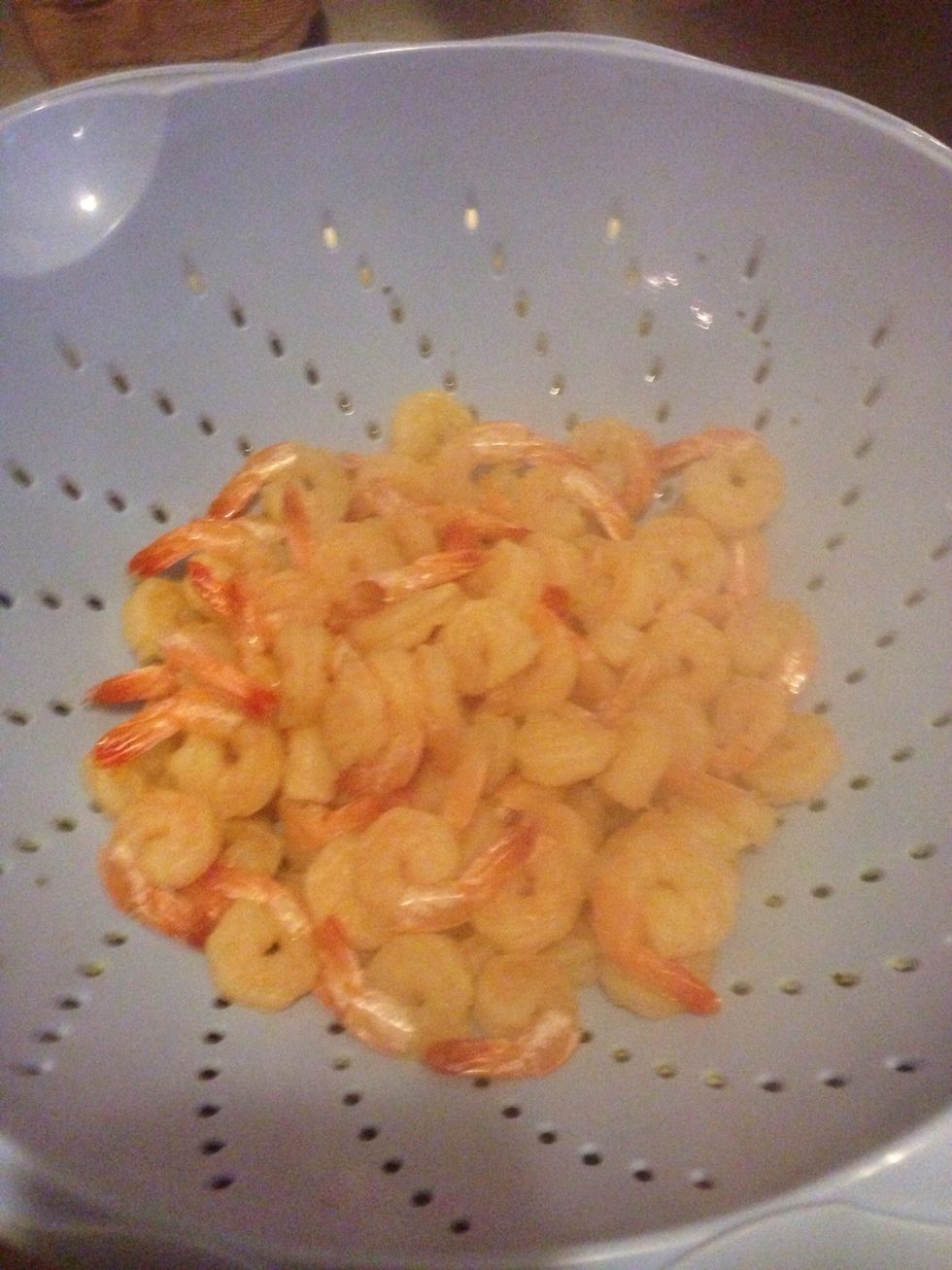 Drain your shrimp :-)
Take the tails off!!! (We forgot to do this)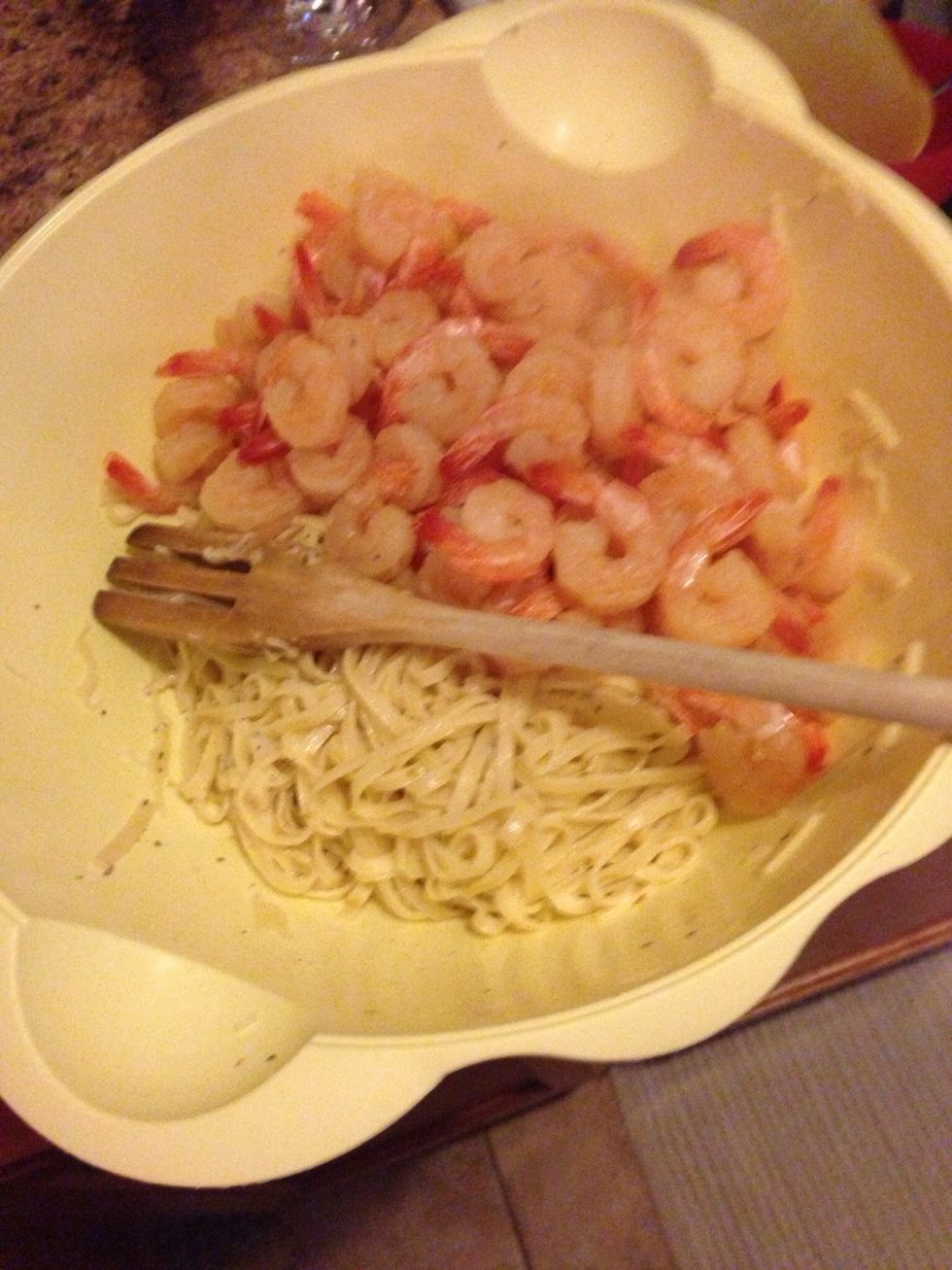 Combine shrimp and pasta.
Plate your Sexy Shrimp Linguine and enjoy :-)
1.0Tbsp Old bay seasoning
12.0oz Bud light lime
1.0lb Medium frozen shrimp (deveined & cleaned)
8.0oz Buitoni linguine
1.0tsp Italian seasoning
1/2c Parmesan cheese (shredded)
2.0Tbsp Olive oil