This recipe is dedicated to all you lovely peeps from around the world who's made a lot of my work possible. So you're wondering how these little babies self decorate themselves? Boom! Boom! Boom! ;)
45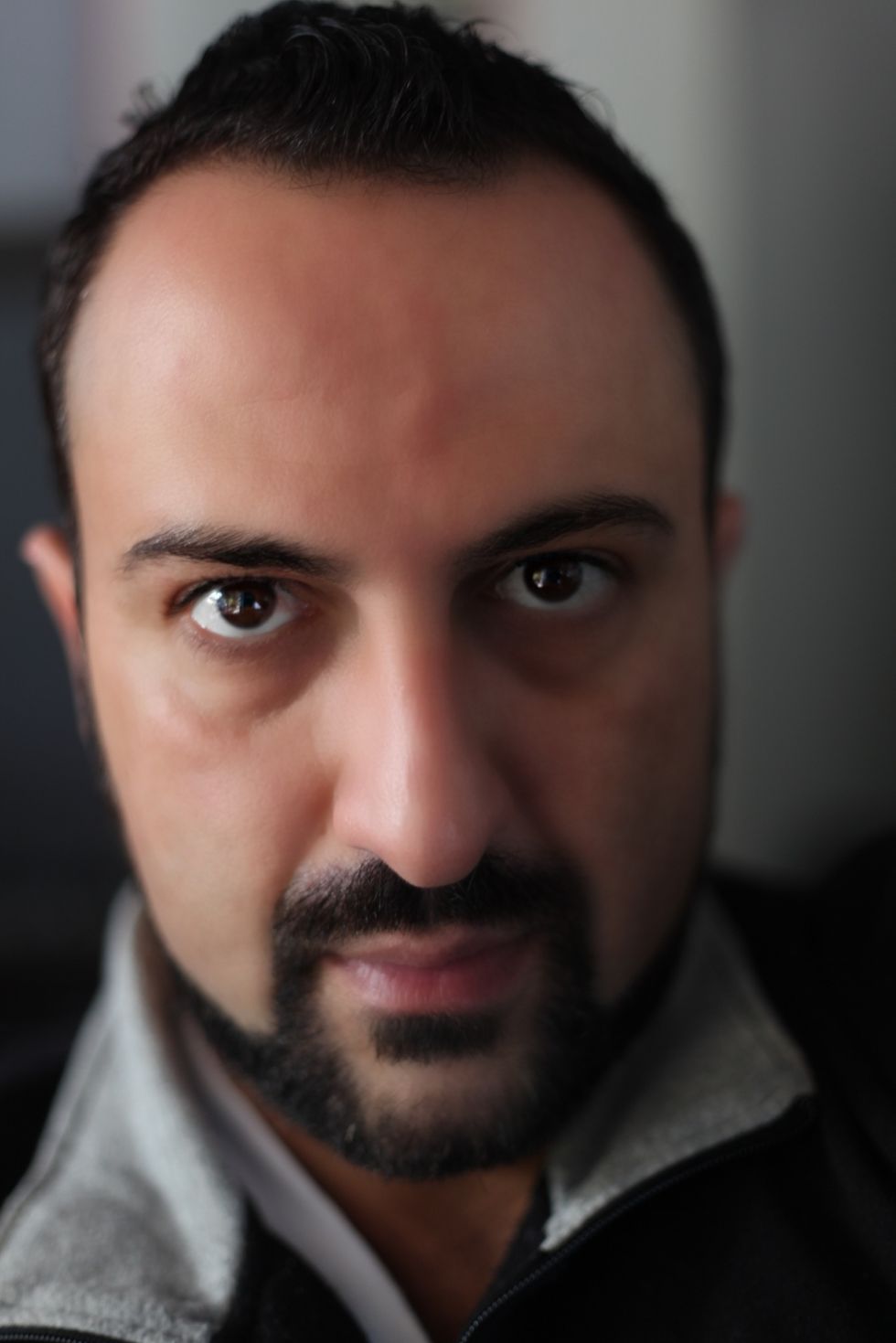 Look at me! Formalities: Massive hugs to all my amazing friends, followers and supporters. This explosive recipe is dedicated to all of you. Thank you for liking and sharing. You're totally awesome!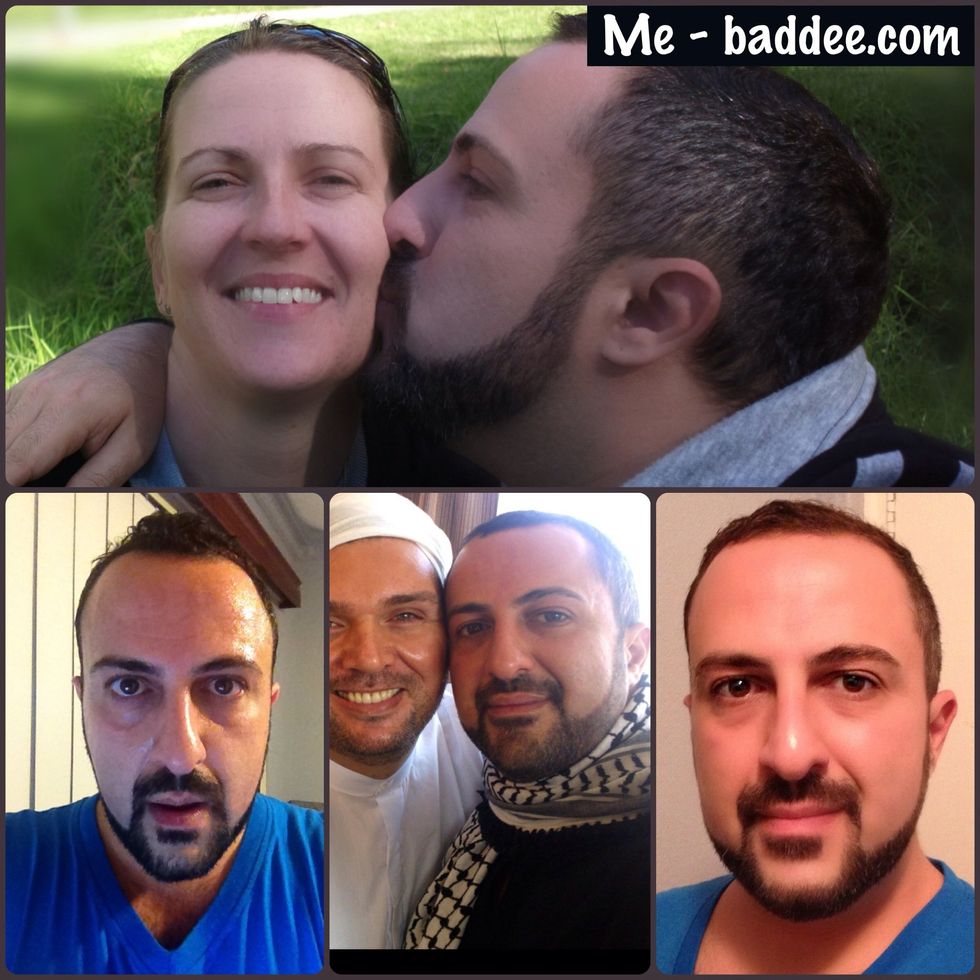 Who am I? Micho. Born in Lebanon, raised in Australia. I'm not a chef by qualification but hold 2 tech degrees <- Hate both! Love food! Love to cook, share and explore food and it's how I got here...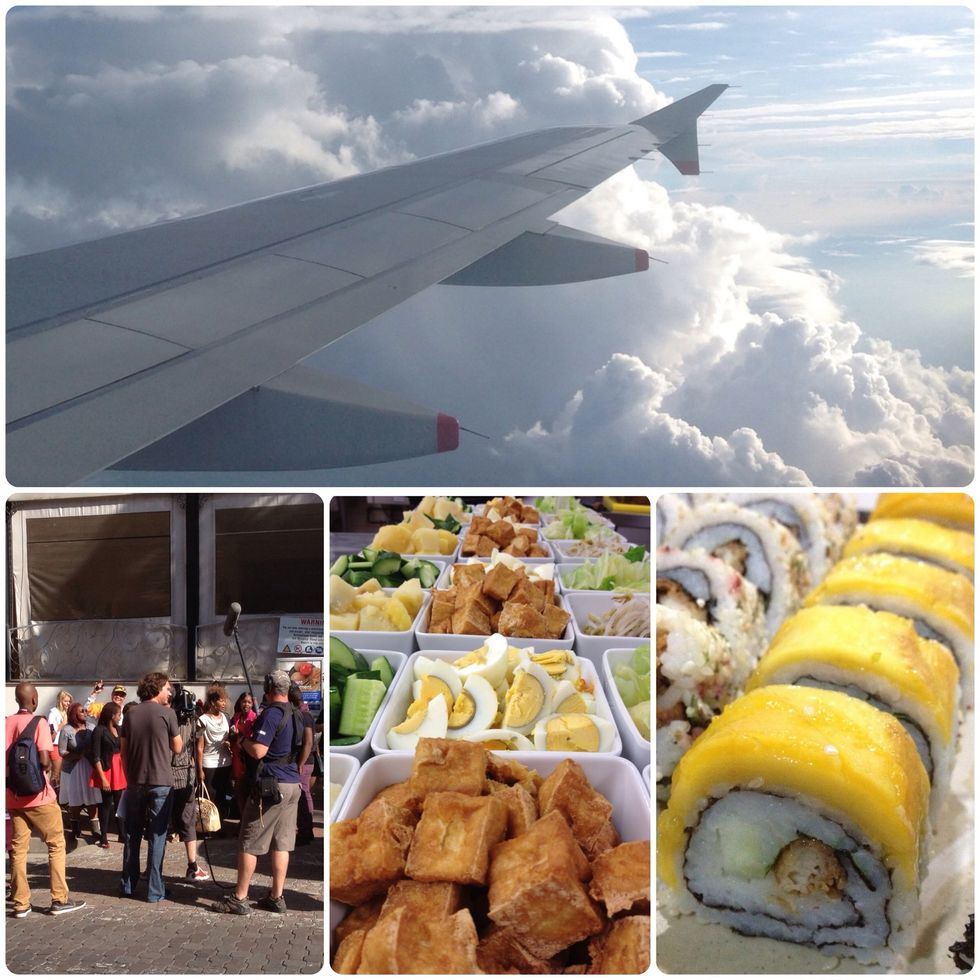 The dream: To travel travel and cook with my little camera crew (me, myself and I). To gain and share precious moments with amazing people! Can't wait to meet some of you in Europe in July - November.
So we're making Chocolate bread profiteroles that self decorate themselves. Soft like a muffin, yet crispy and crunchy like a wafer! Did I just use all those in one sentence? Yup let's get started.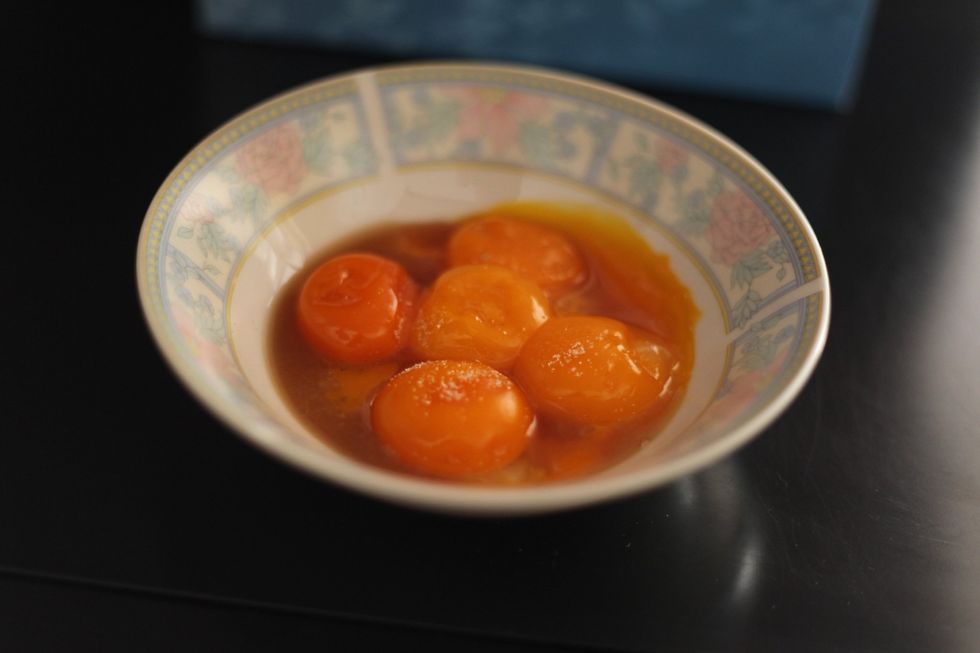 Before you start: In a small bowl, Add 5 egg yolks, 2 tablespoons of vanilla essence and a sprinkle of sugar. Leave it aside until the very end. Don't break the yolks yet. You can play later ;)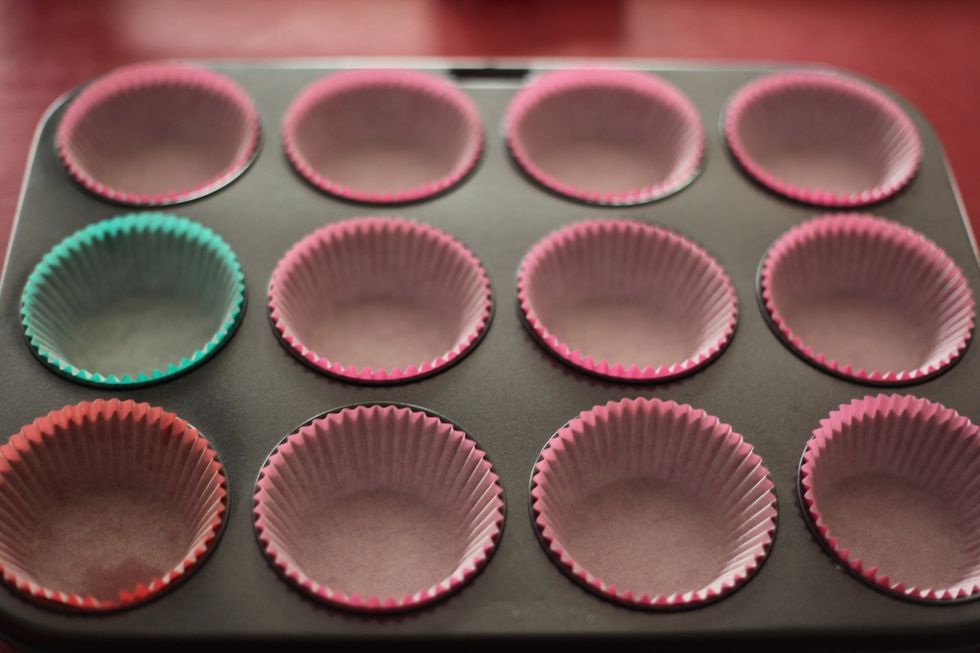 Prep for lazies: You need these! Cupcakey things. Cups, holders, moulds, papery thingos, whatever you want to call them. We used 24 of them. If you don't have them use oiled muffin trays.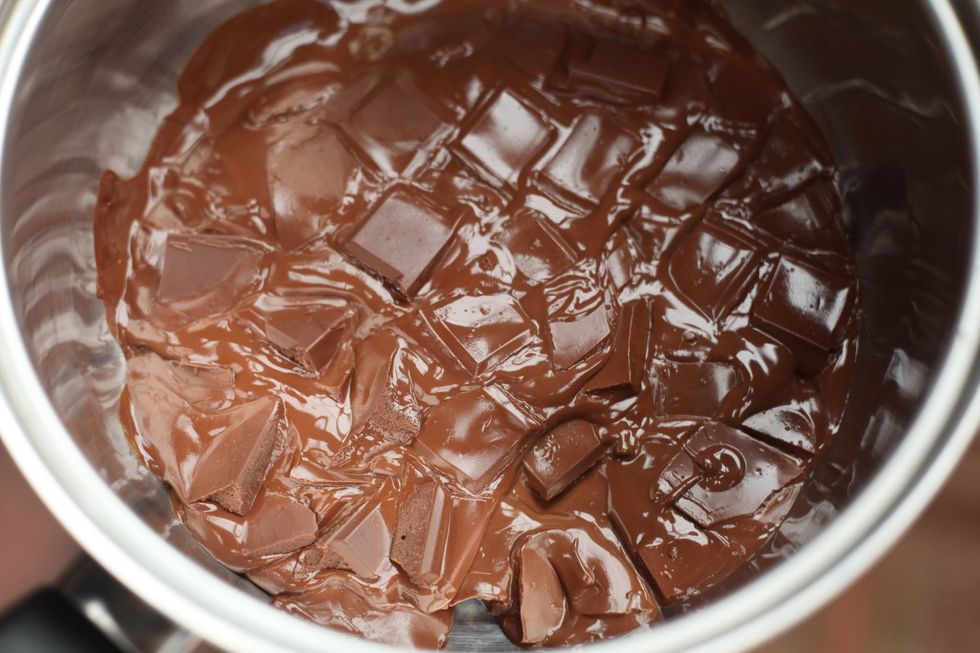 Melt the dark chocolate in a saucepan on low heat. Just melt, not cook. Don't suffer by filling up water and putting another pot on top. Just low heat until you see this, lower the heat again.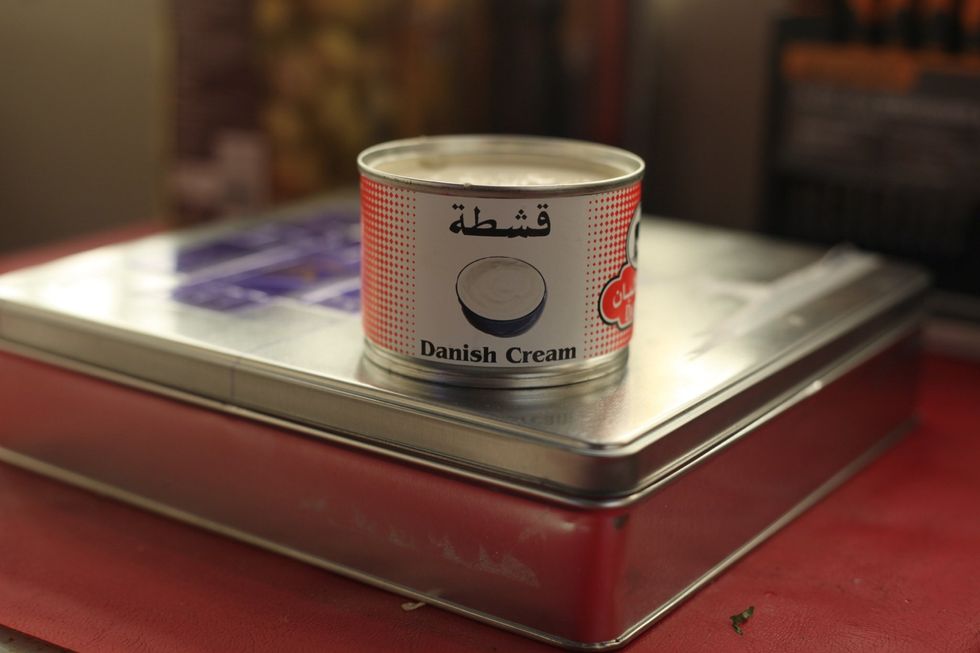 Here you have 2 options: you can use 300 ml of Danish cream OR 300 ml of thickened cream. It's really your choice. To show diversity, I've used both 150 ml Danish / 150 ml of thickened cream.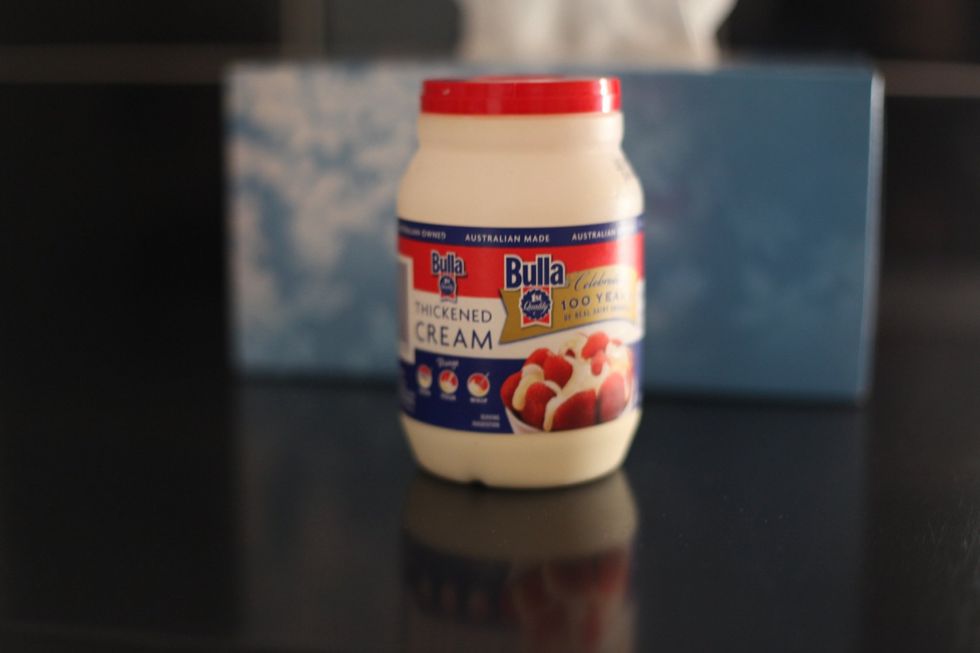 So if you can't find Danish cream just use 300 ml of thickened cream. Add it to your melting chocolate. Without turning up the heat, just stir the cream and chocolate until smooth.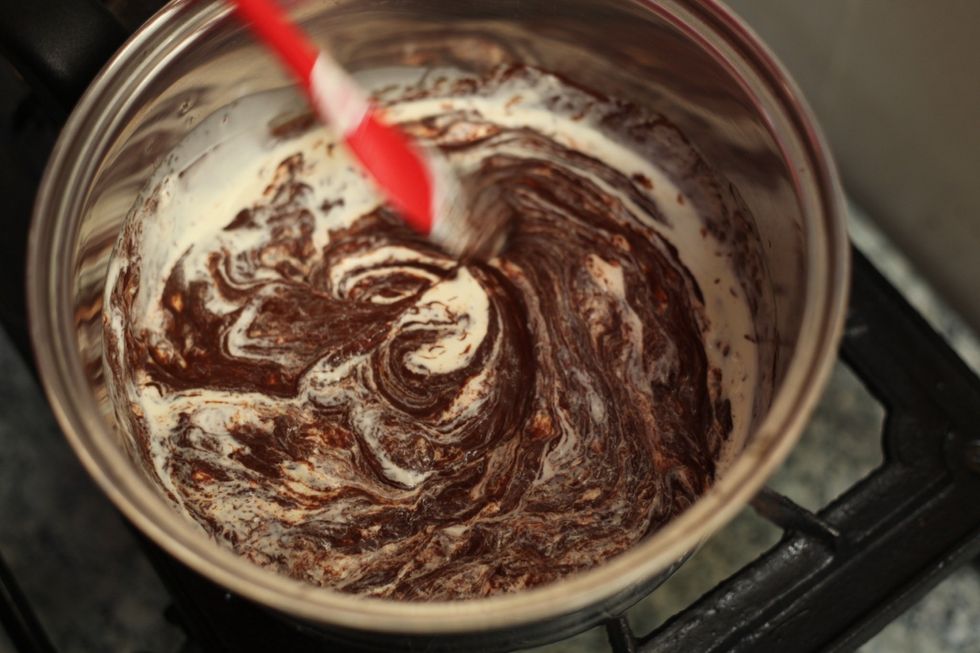 No need to be gentle. Go all out with your whisk or spoon until you have a smooth lump free chocolate. Let it cool down and put it in the fridge for a few hours or so. Doesn't have to be solid firm.
I have used this dough recipe many times so I'm not going to be so detailed. Check my other guides. 2 cups of unbleached and double sifted flour, 1 tbsp yeast, 1 tsp of salt, 1 tbsp of sugar.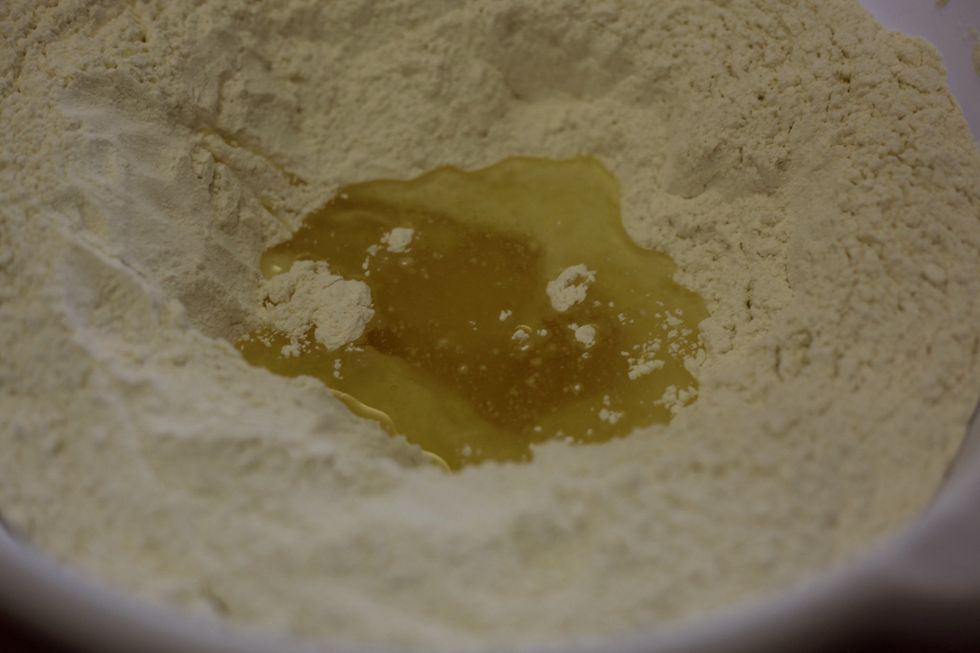 1/2 cup of vegetable oil or olive oil. 3/4 cup of warm water. Now remember to add the water a little at a time and use your hands to mix the dough to a smooth shiny consistency. Leave for a few hours.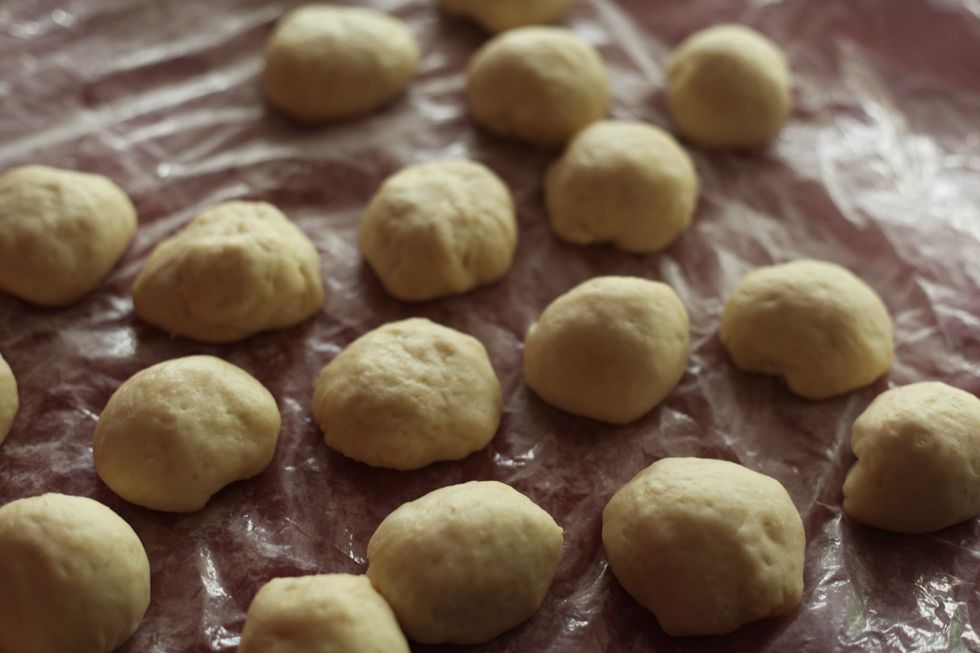 Dough ready? Cut it into palm sized balls. My palm size is quite big. Basically keep this in mind: 1 heaped tbsp of chocolate must fit inside the dough & that dough must fit in the cupcake cups.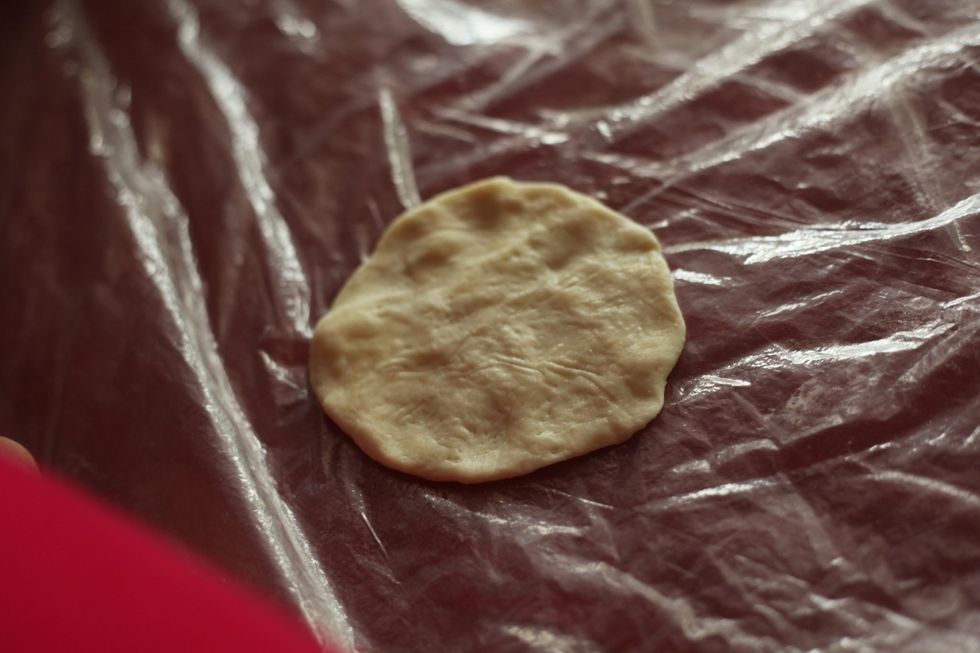 Using your fingers, flatten each dough out on your work bench. I've put down a plastic bag so I don't have to clean up oil residue from the kitchen bench. Genius I know, right! ;)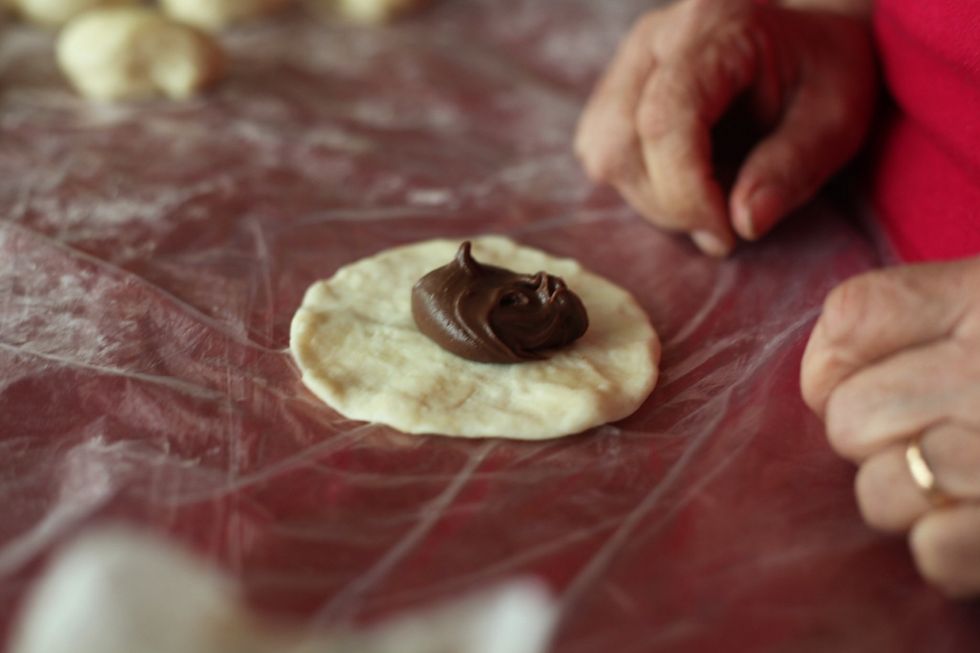 1 very heaped tablespoon of the chocolate ganache mixture in the centre of the dough. Put the dough in the palm of your hands and close the dough.. Nothing should be overflowing or messy.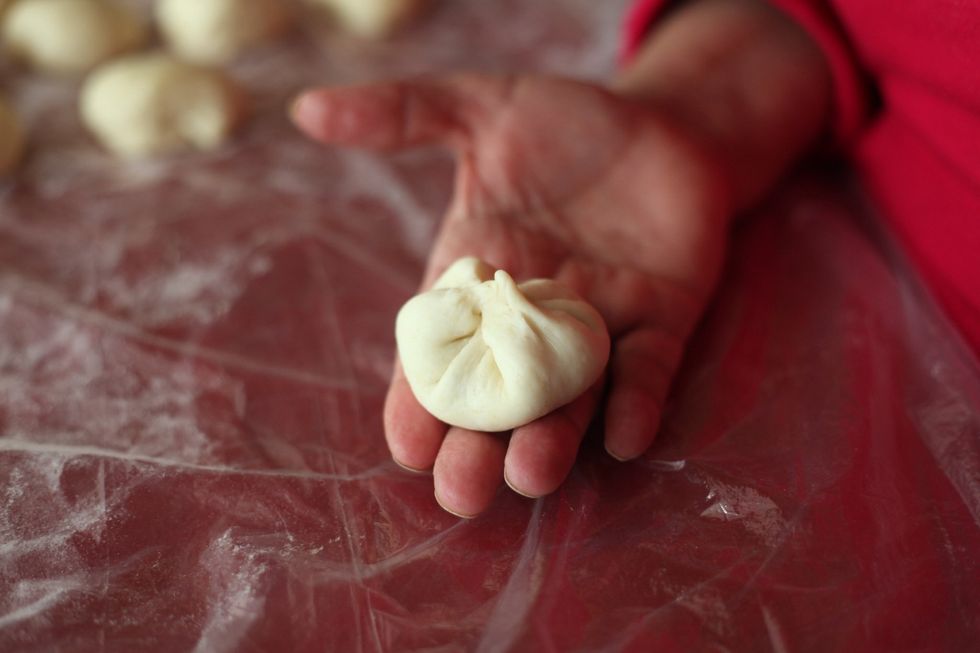 Close the dough off by gently pinch twisting the top. Don't stress too much, no one will see how bad the pinch is if you make a mess. They're all facing down anyway. *bows* genius here! Hahahaha
Whisk the 5 eggs using a fork until you get a runny liquid.. Now you're probably thinking.. "Micho, you're just stating the obvious". Well my eggs became thicker with a few lumpy bits. Perfect!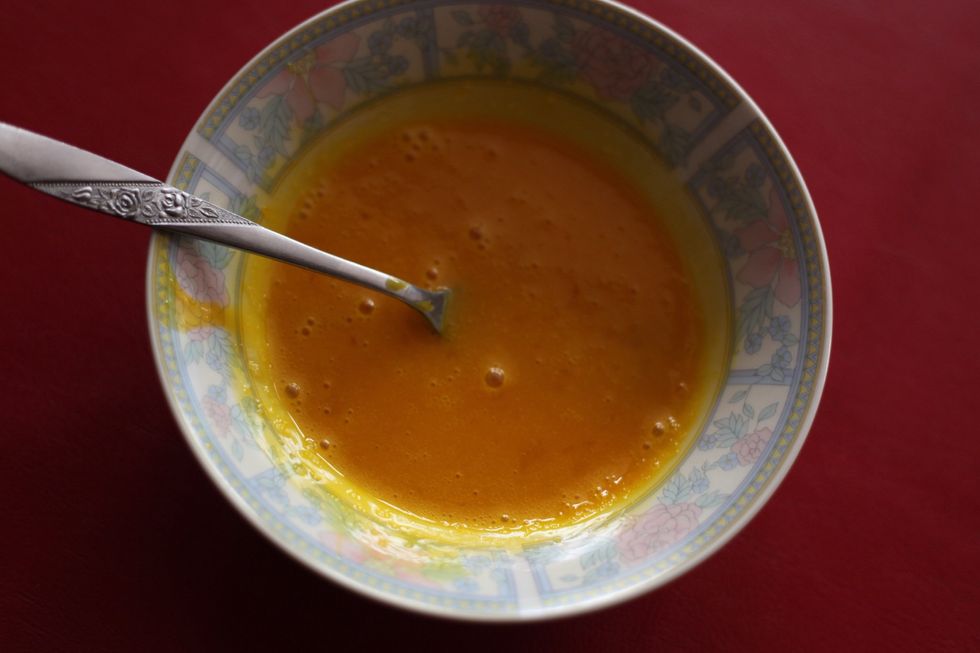 Eggs should look a little like this creamy consistency.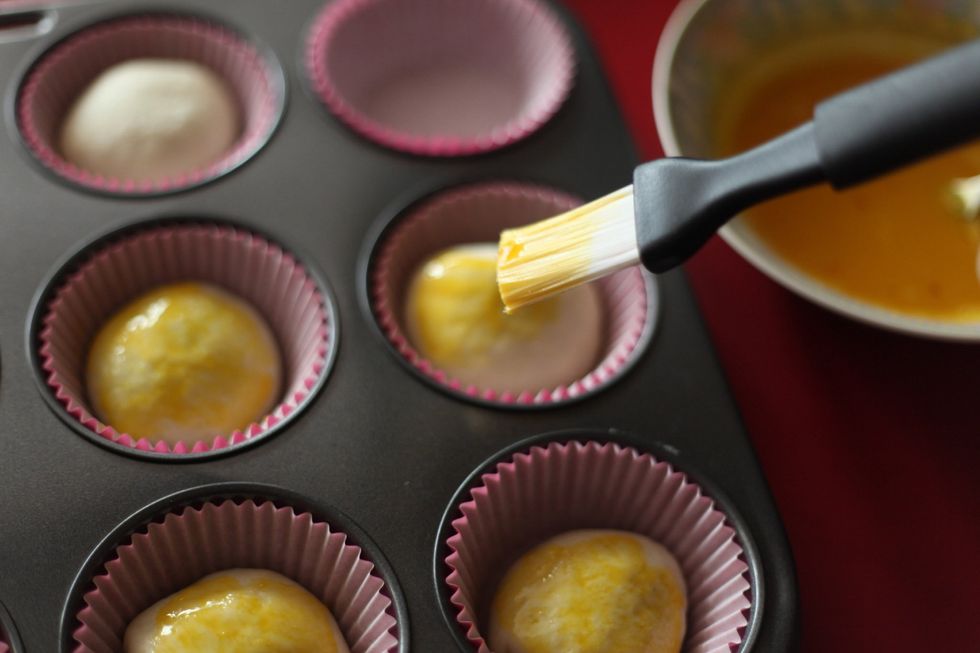 Here's the best part. Teach the kids to help.. Get them trained early for when you need your house painted in future, when they're older. The TOP of the dough needs to be about 90% covered with egg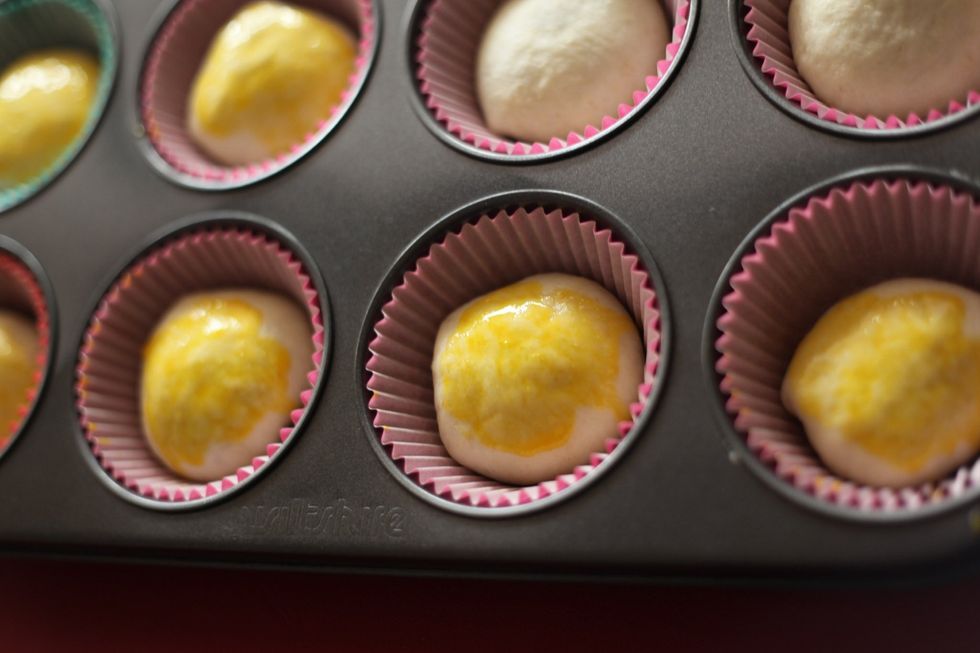 You see the yolk hasn't run. Without going into a scientific explanation (coz I'm not that clever), I'm guessing this what allows the magic to happen. Bake for 15 minutes on 180 C / 350 F and...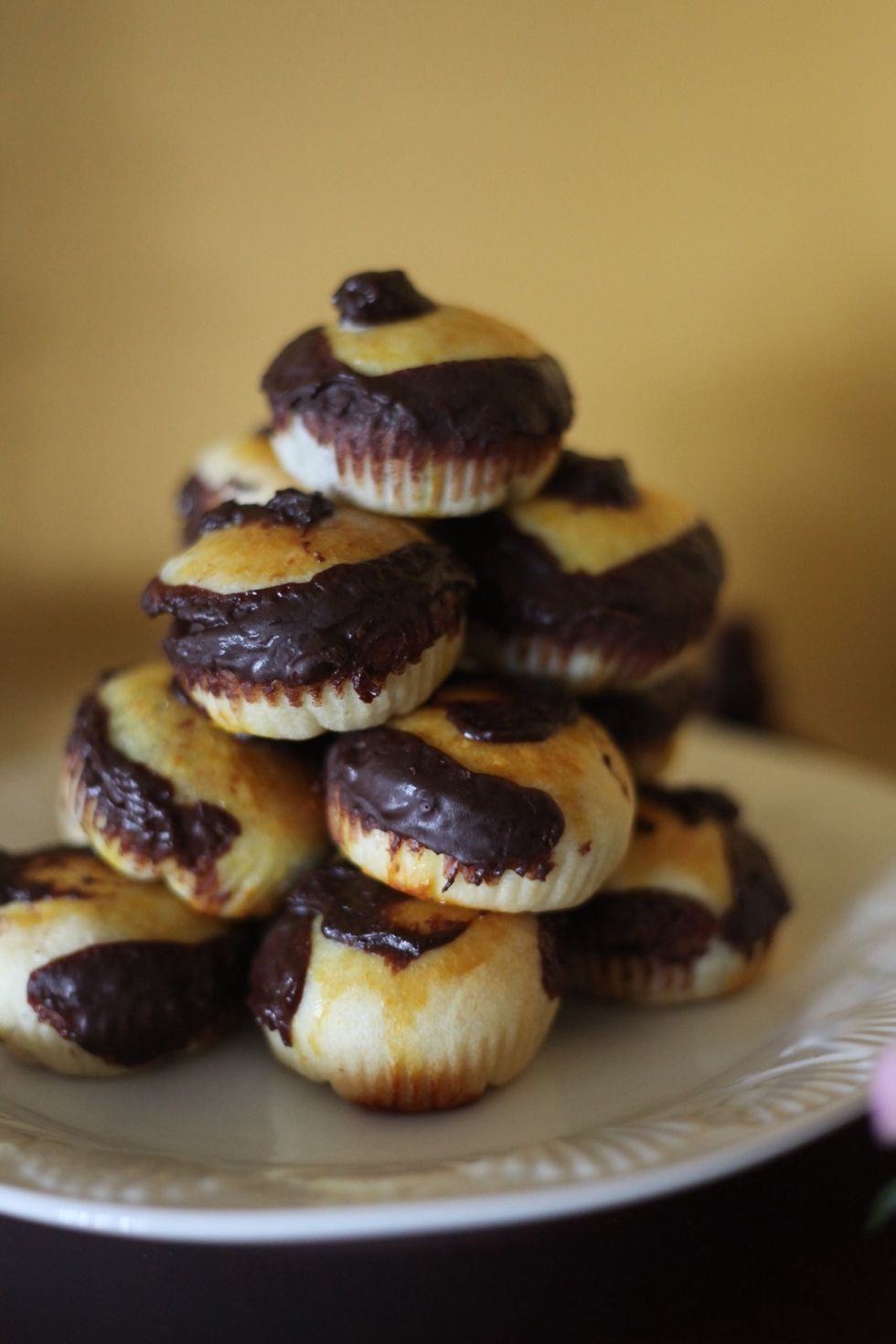 I don't know how or why, but my theory is that there are little pixies in my oven that cut each one open and decorates the outside with chocolate. They were not decorated by me, promise!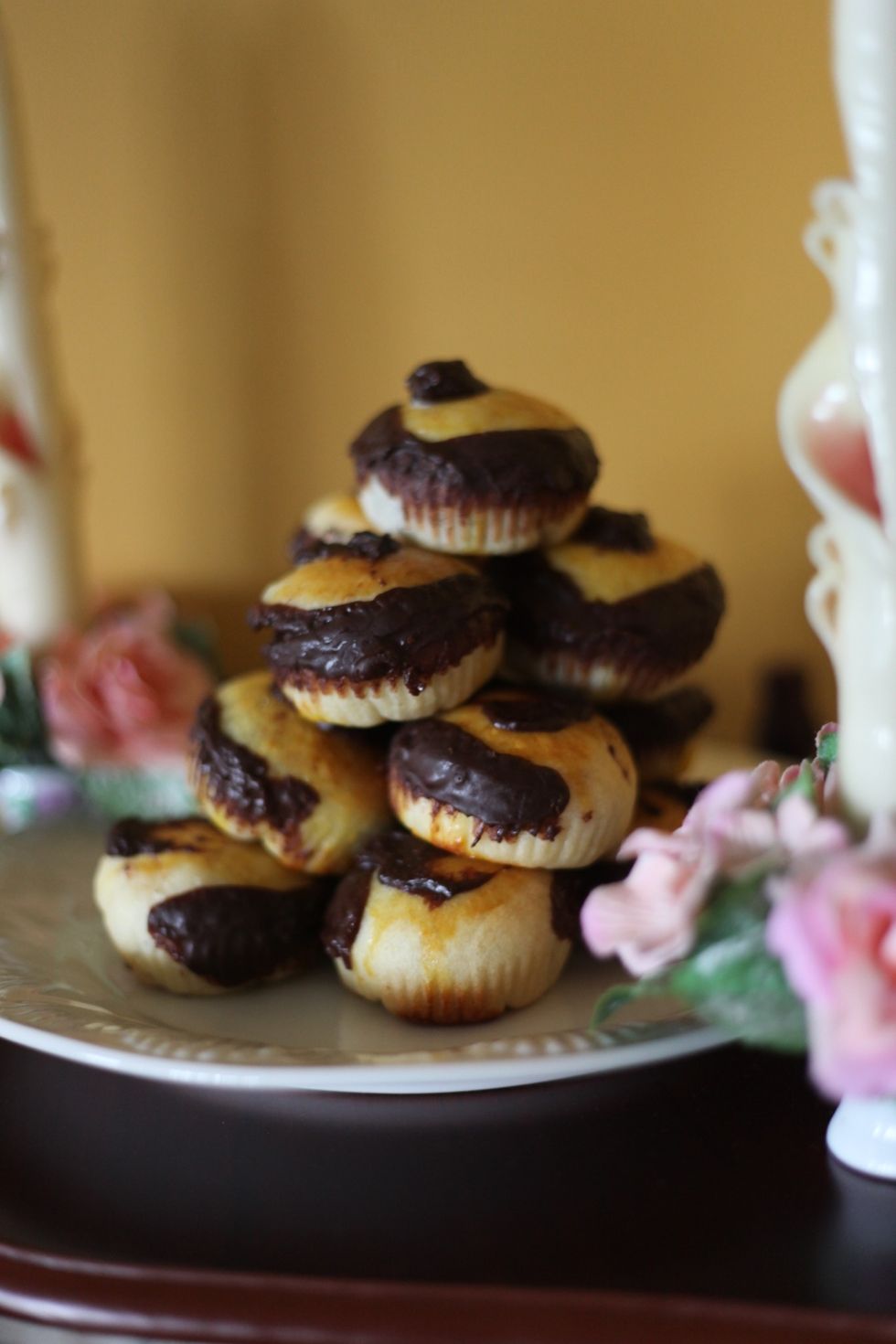 If you do end up with extra dough, add cheese and olives to make a pizza. If you have chocolate left over, roll into desiccated coconut and fridge them overnight. We don't waste anything here :)
How about a drink? I make no apologies this time for this celebratory indulging. For those who don't drink, let me make you a mock piña colada. Big thanks to you again. Cheers!! 💞💞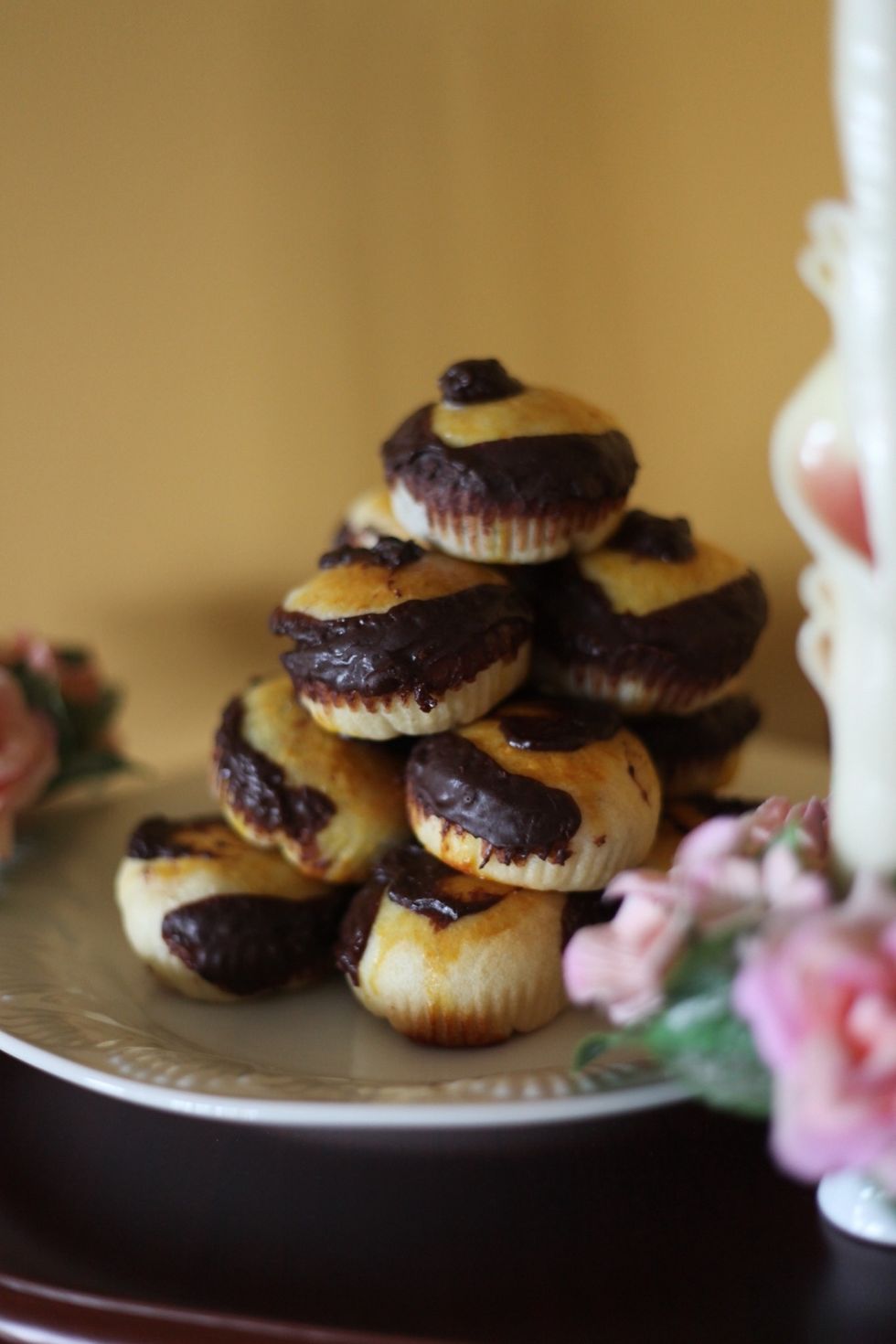 Oh go on, have another one! Any questions, requests or comments please don't hesitate to message me here or on my website www.baddee.com. Please share and like. Hugs from Perth.
2.0c Flour
1/2c Olive or vegetable oil
3/4c Warm water
1.0Tbsp Yeast
1.0tsp Salt
1.0Tbsp Sugar
250.0g Dark Chocolate
300.0ml Thickened cream or Danish Cream
5.0 Egg yolks
1.0Tbsp Sugar (for sprinkling)
2.0Tbsp Vanilla Essence
Michel Daher
Micho here. Amateur experimental chef and lover of food. Thanks for all your support. Join my Food Journey www.naturallygoodfood.com