How to cook seared swordfish with asparagus puree
Cook Seared Swordfish With Asparagus Puree
13
Saint Valentine day menu (part 2/5): Second Appetizer (see the other guides for the full menu)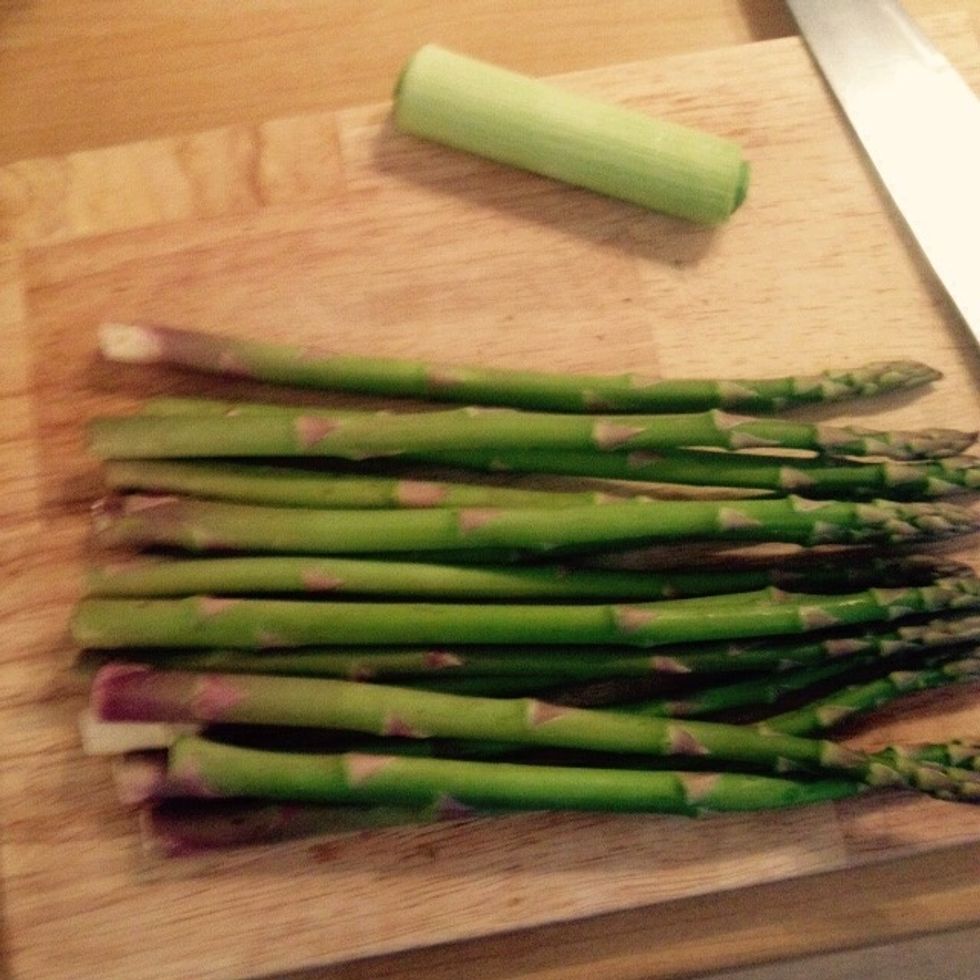 Start from the asparagus and leek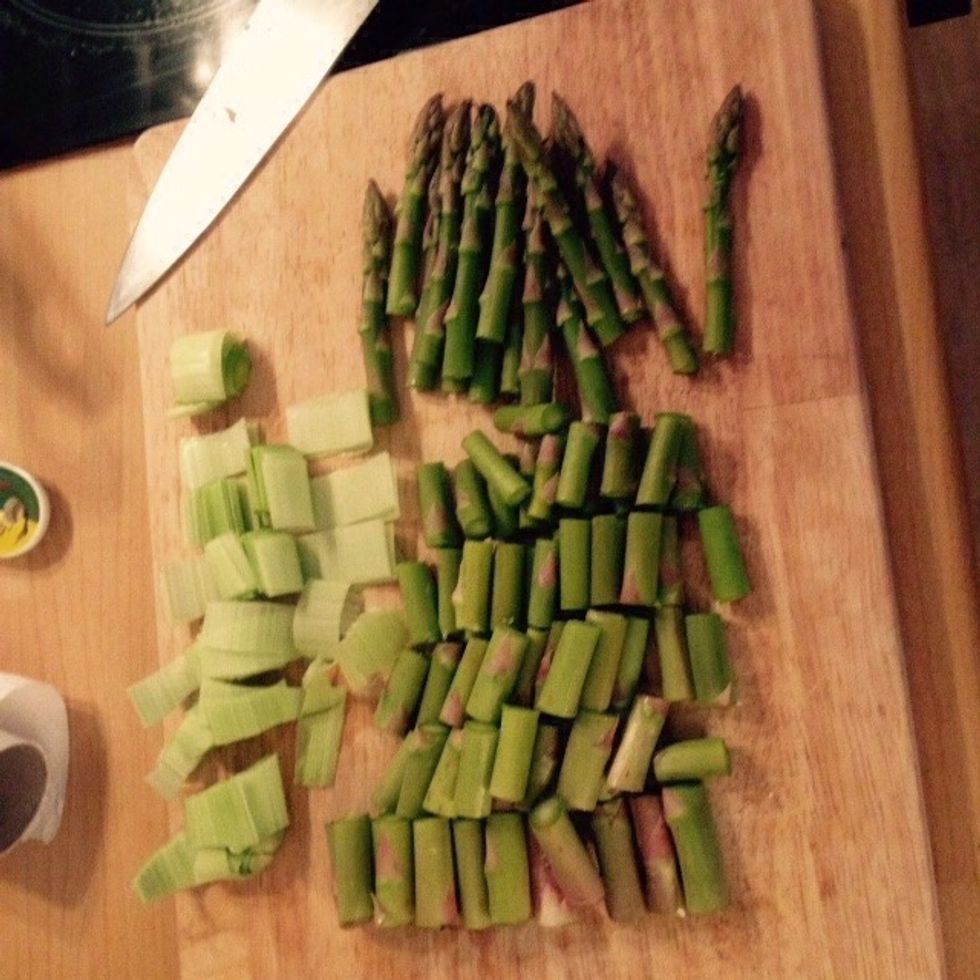 Cut them in 2cm pieces, set the tips aside.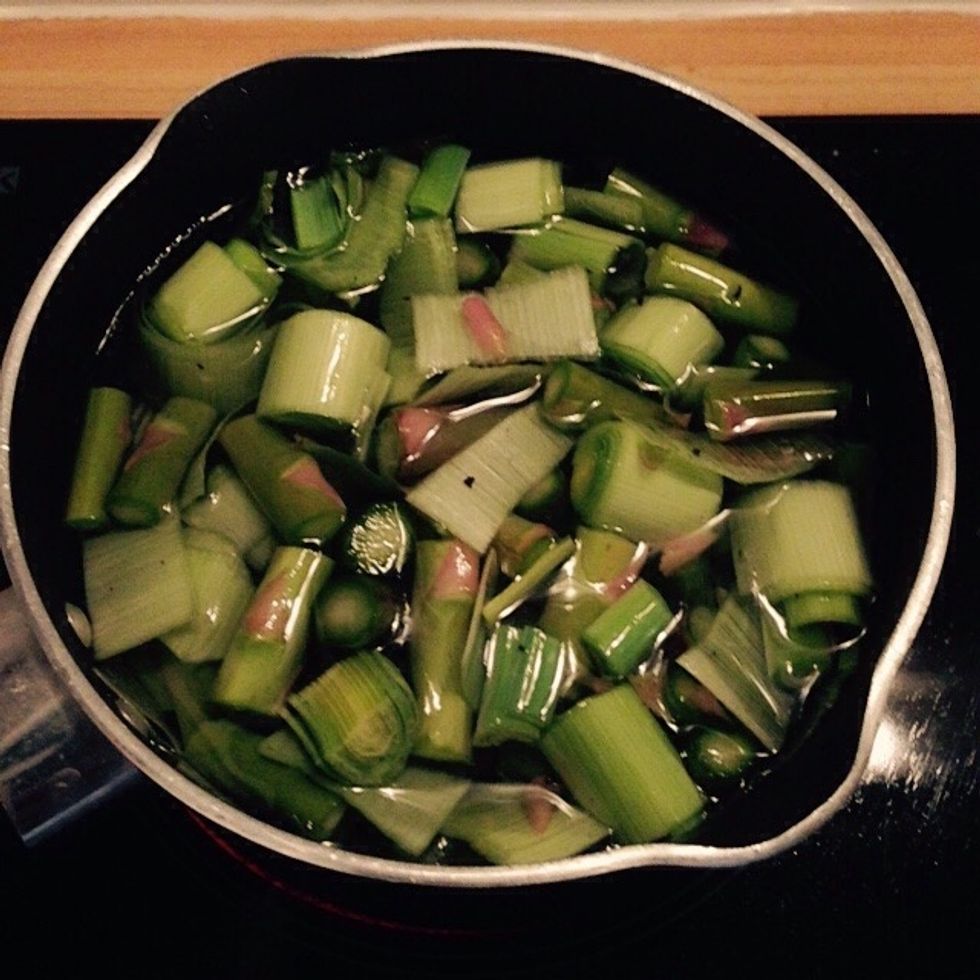 Add all the chopped pieces except the tips to a pot with some water, add some pepper and bring to boil, then lower the heat and let boil gently for 20min.
After 20min use an hand blender an purée the whole thing.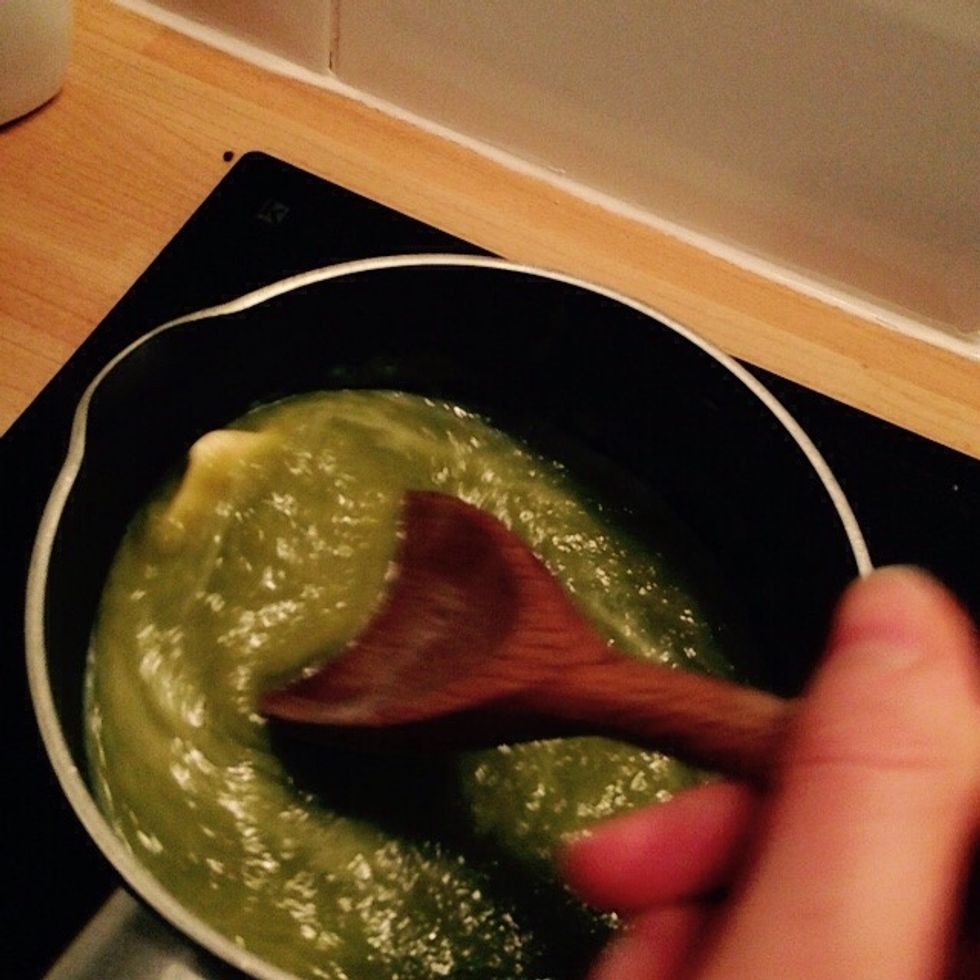 Now add the milk and butter and stir everything well. Keep boiling gently to reduce it and achieve the desired consistency. Add salt and pepper to taste. Let cool down until warm before serving it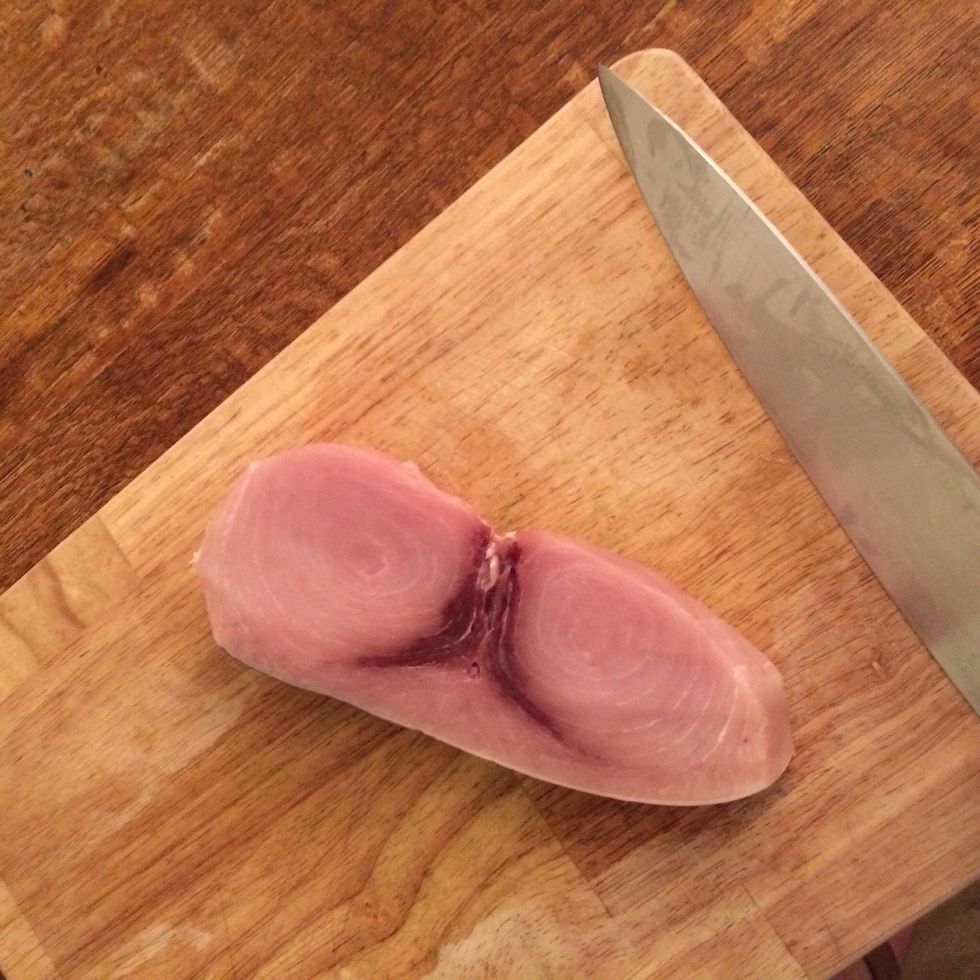 Now start working on the swordfish steak. Remove the skin
Cut strips of a width equivalent to the thickness of the steak.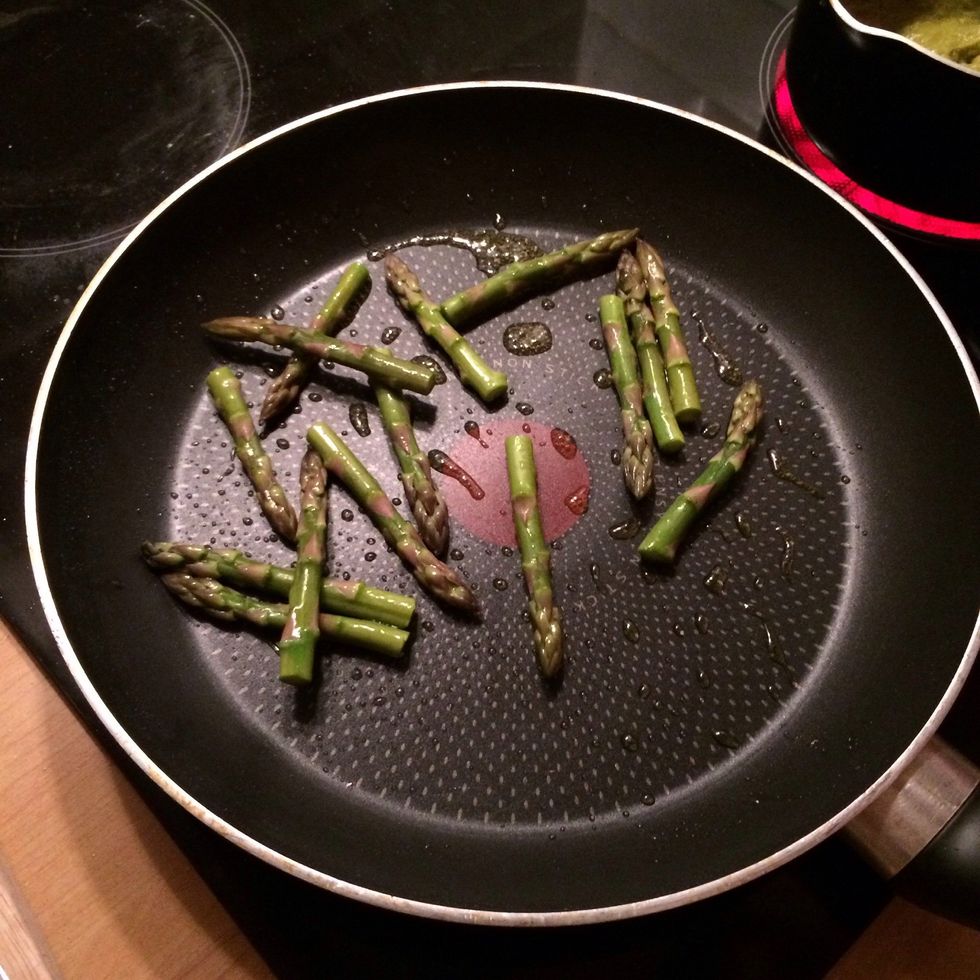 In the meantime add the tips of asparagus to a pan with some olive oil and the wine. Sauté for 5 minutes. If you want them more cooked add some water.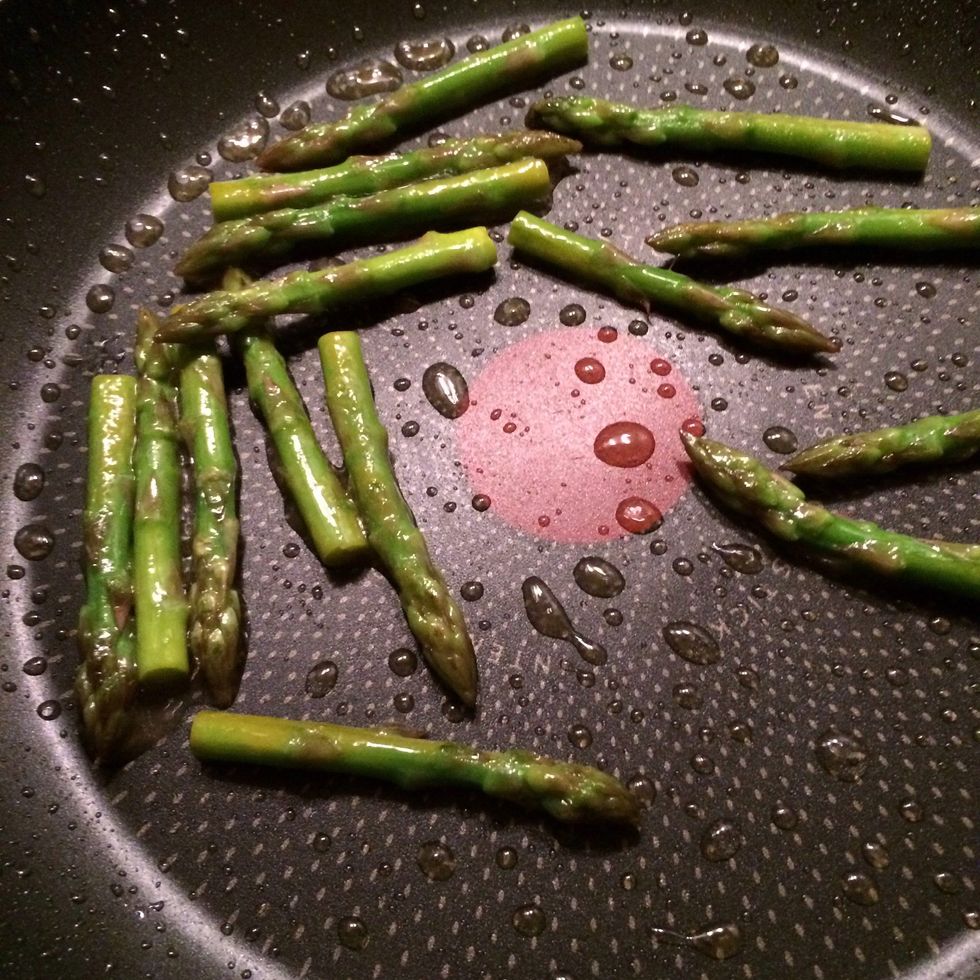 I like to develop that little roasted skin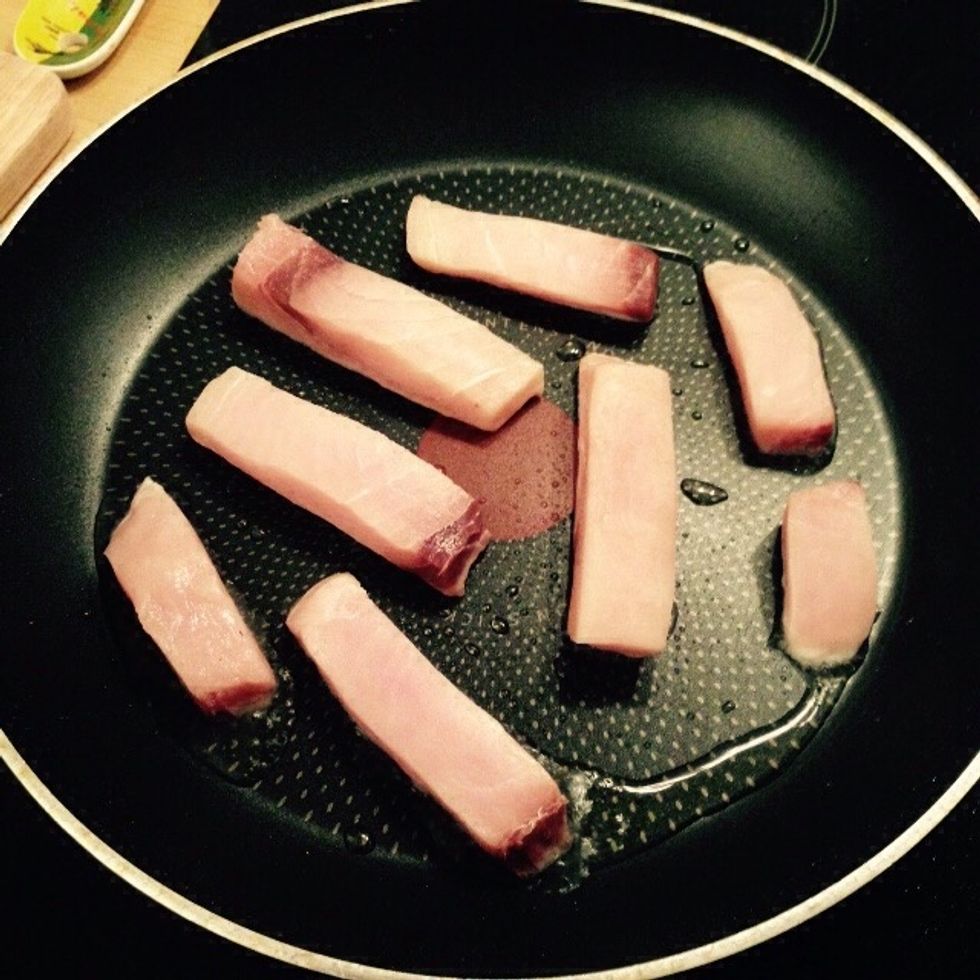 On a second pan heat some sunflower seeds oil. When the oil is really hot, add the pieces of swordfish and sear them 30s per side, on all 4 sides. Sprinkle a pinch of salt.
Remove them when cooked and set them on a cutting board.
Cut them in small cubes quickly while hot.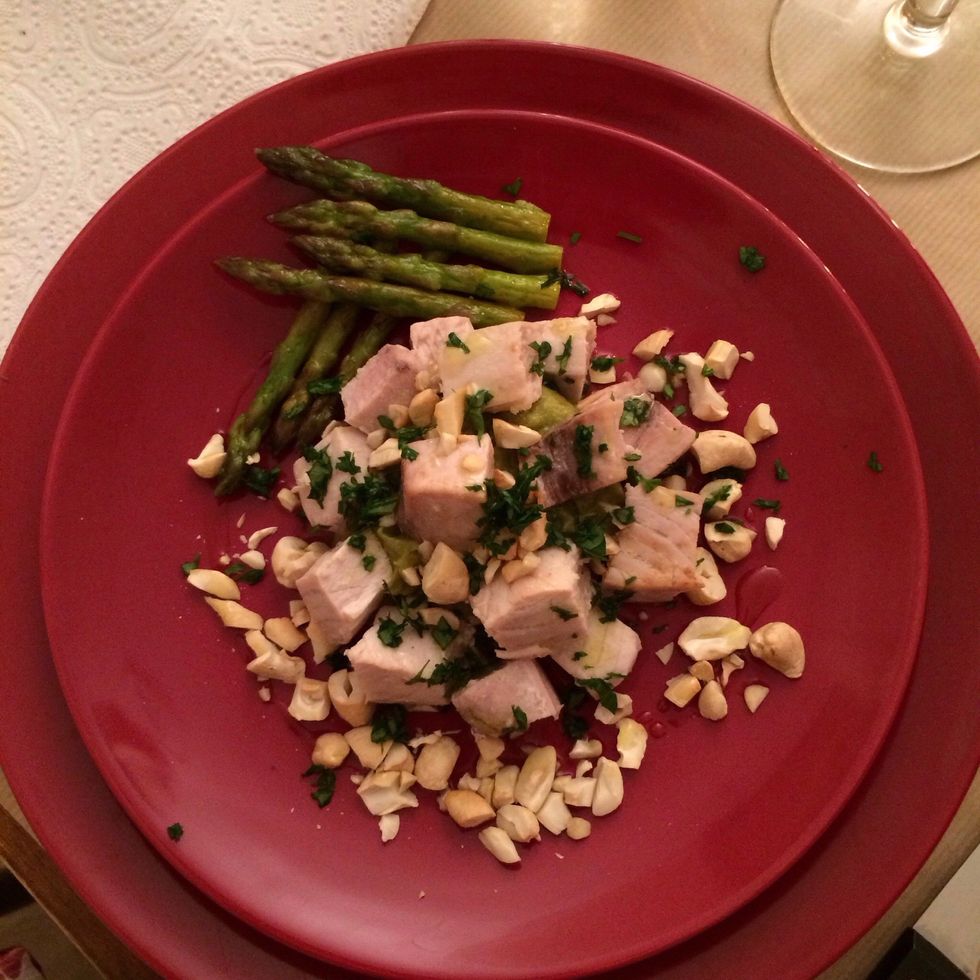 Place the purée at center, the seared swordfish on top and the asparagus tips on the side. Garnish with some toasted cashews, sprinkle with parsley and drizzle with olive oil.
Enjoy!
1.0 Swordfish Steak
300.0g Asparagus
50.0ml Milk
25.0g Butter
1/3 Leek
50.0g Cashews
Olive oil
Sunflower seeds oil
100.0ml White wine
Parsley
Gioele Nunziatini
Italian born and raised, I moved abroad to pursue a career in engineering. Cooking is what brings me back to my origins, to the flavors of my parents' farm.