Rich decadent special occasion meal. Serves 4-6 depending on appetites
24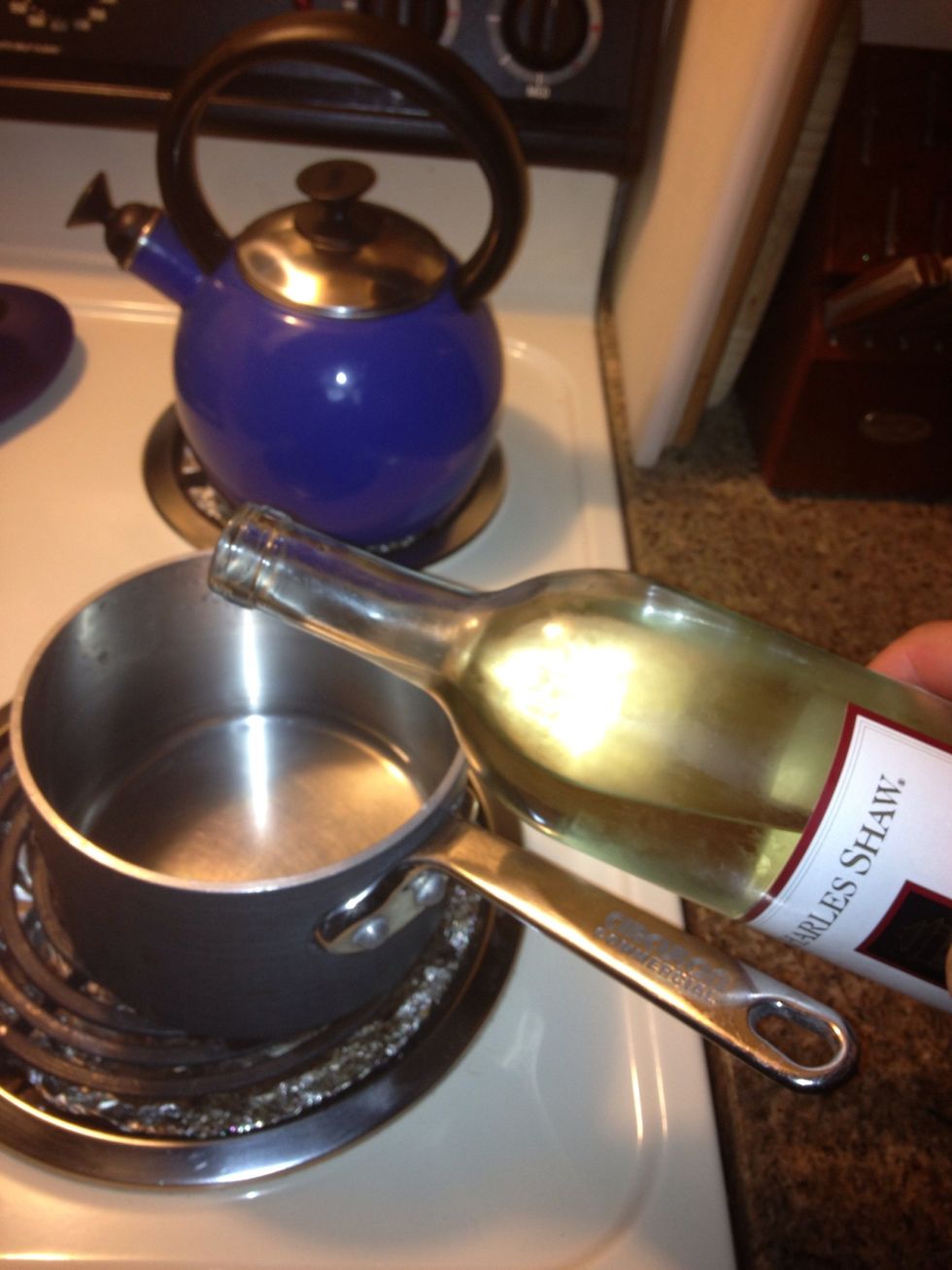 In a separate pan reduce 1/2 cup white wine to 1/4 cup.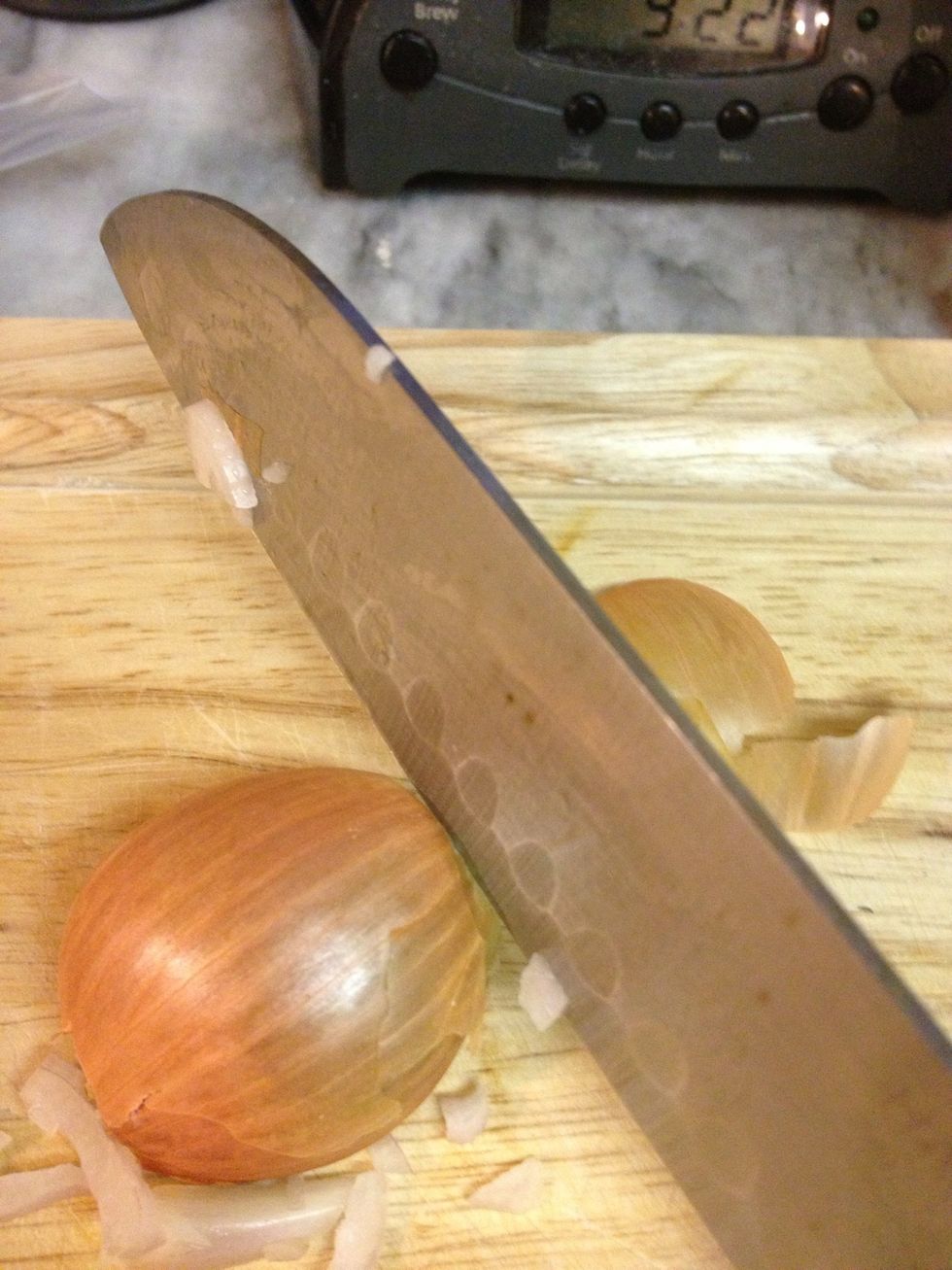 Finely chop up a shallot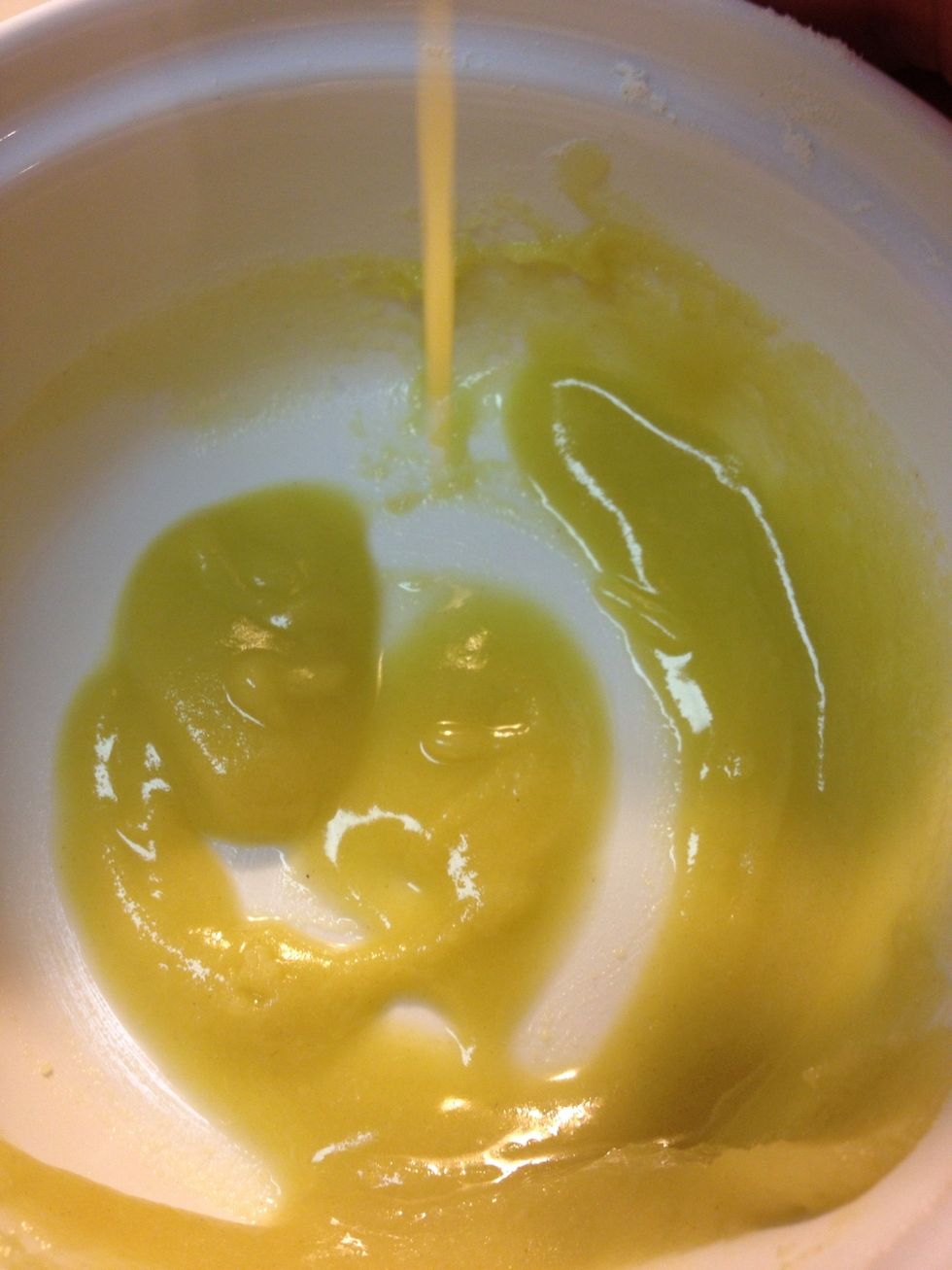 Mix up a roux. I mixed up 1.5 tbsp olive oil and 1.5 tbsp flour. Set aside.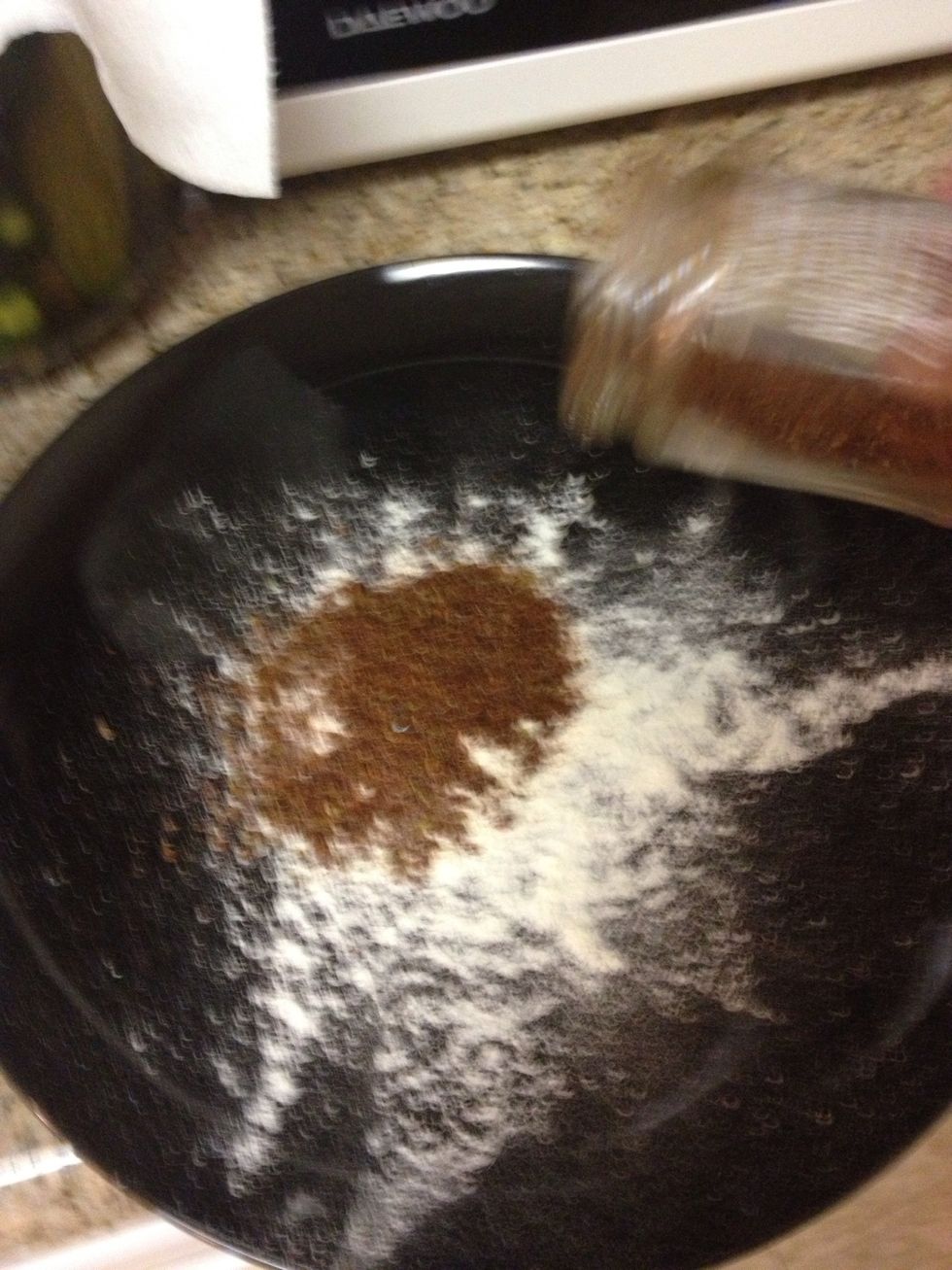 mix 2 tbsp chili powder with 1/2 tsp salt, 1/2 pepper, and 1/4 cup flour. Set aside.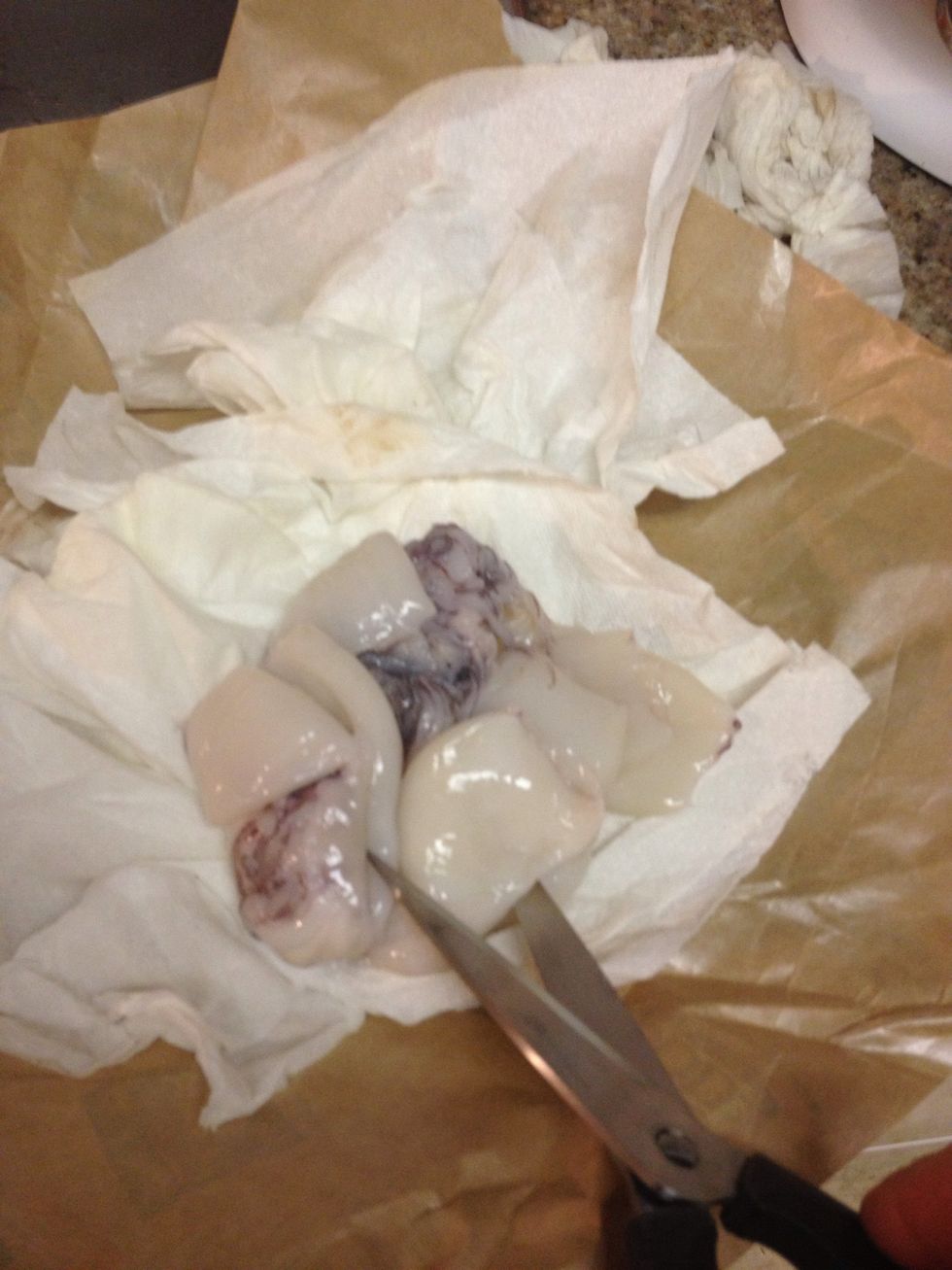 Pat dry and cut squid down to bite size pieces
Coat squid in flour/chili mix
Same treatment for shrimp..Pat dry and coat in flour/chili mix. I took the tails off.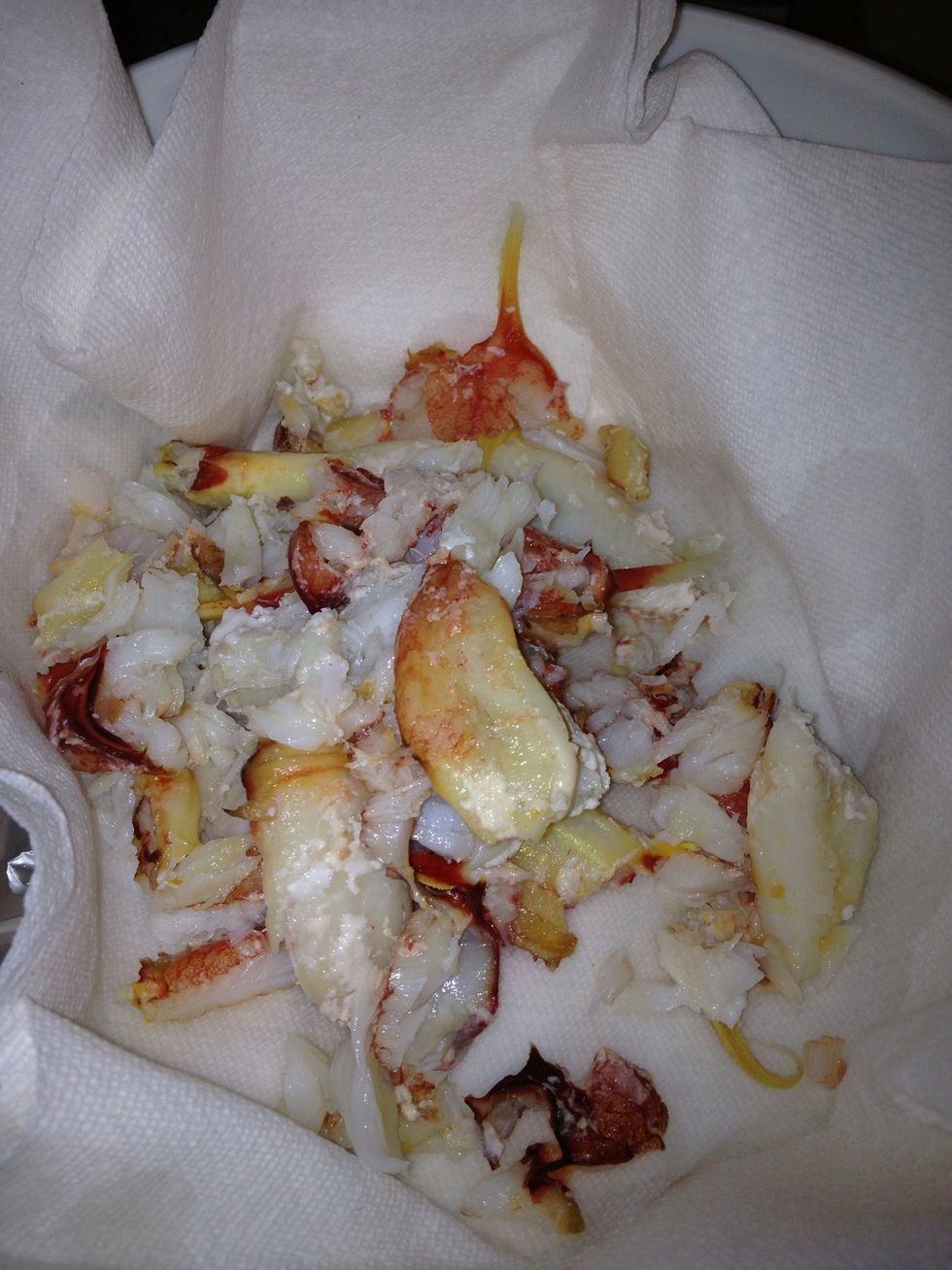 Separate crab meat from shell.
Get large pan on high heat, add 2 tbsp coconut oil, toss in shrimp don't overcrowd.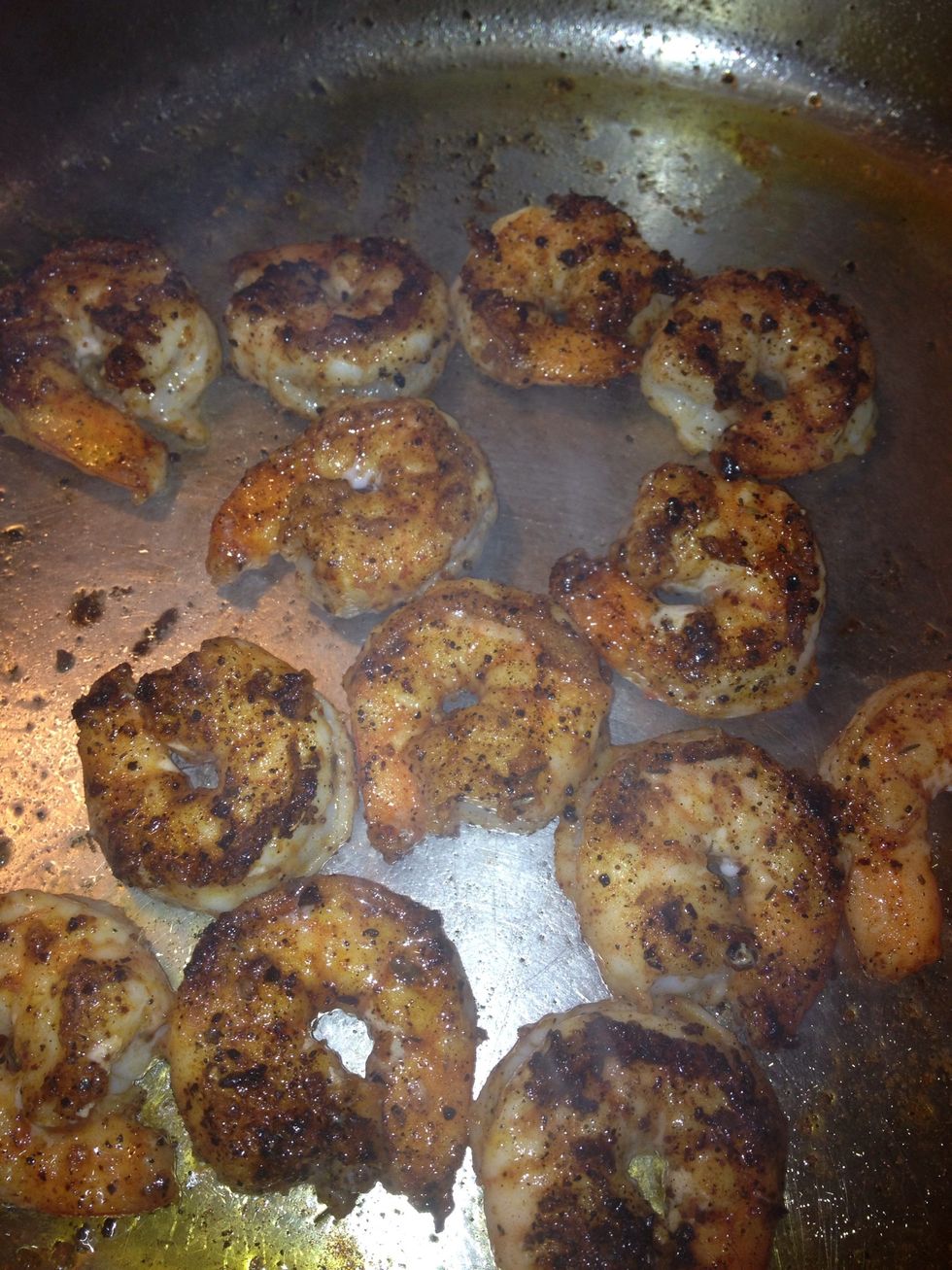 Flip after a minute passes, pull the shrimp after another minute. Cover off heat to keep warm.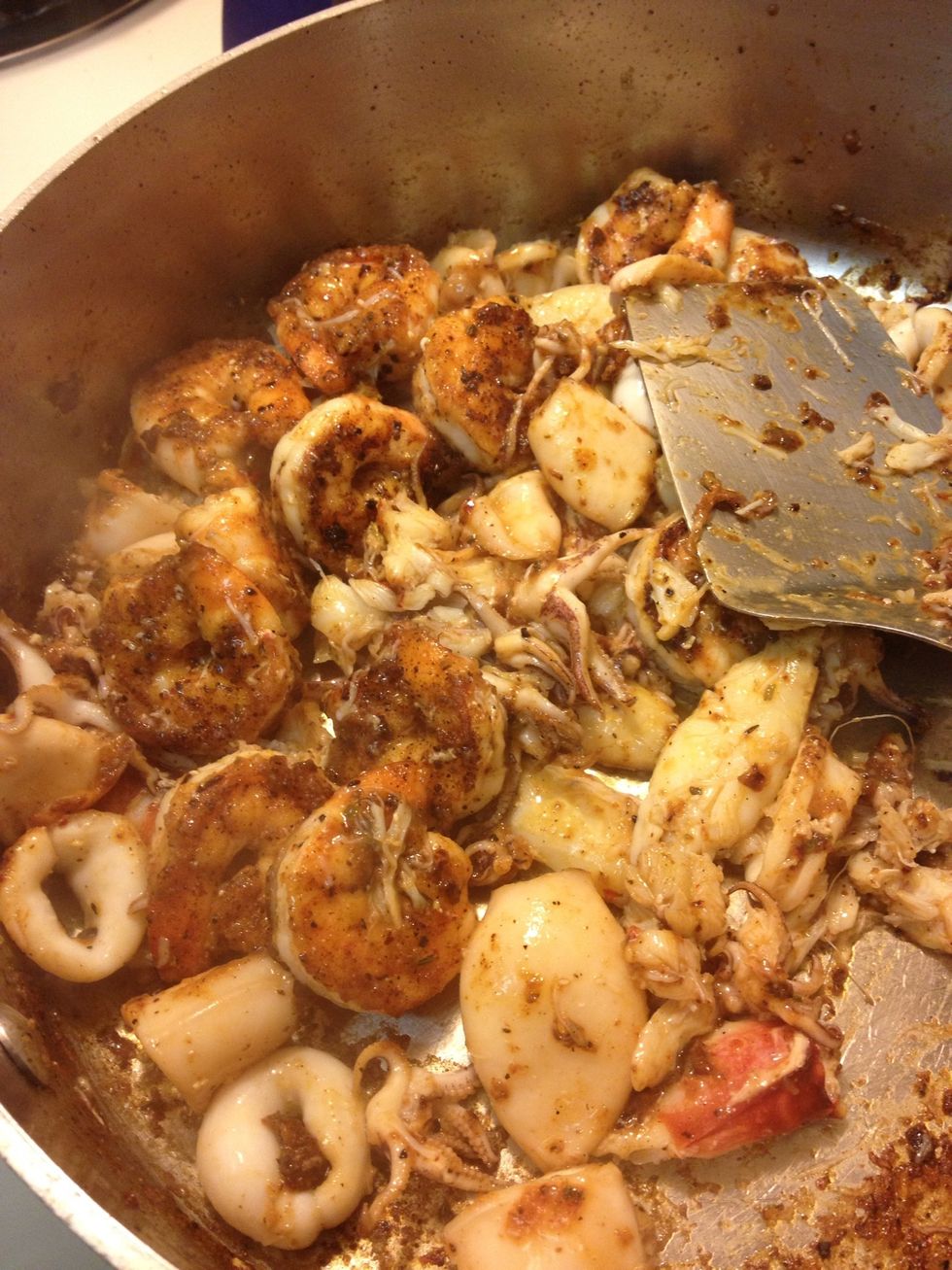 Add some more oil and cook the squid the same as shrimp, only 40 seconds a side. Remove and rest with shrimp. Add crab meat for a minute just to heat up, rest with others covered off heat.
Add lemon zest to frying pan along with shallots and roux, stir occasionally on medium high for 2 minutes.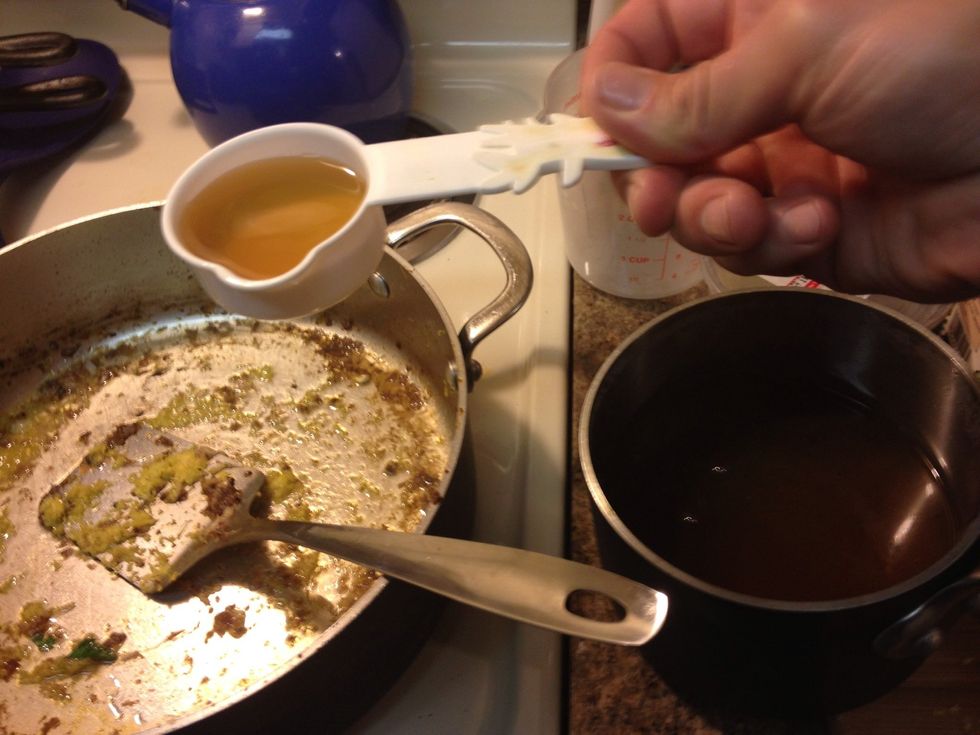 Deglaze pan with 3/4 cup crab broth and 1/4 cup reduced wine. Bring to boil while scraping up goodness in the pan after a minute turn down to a simmer.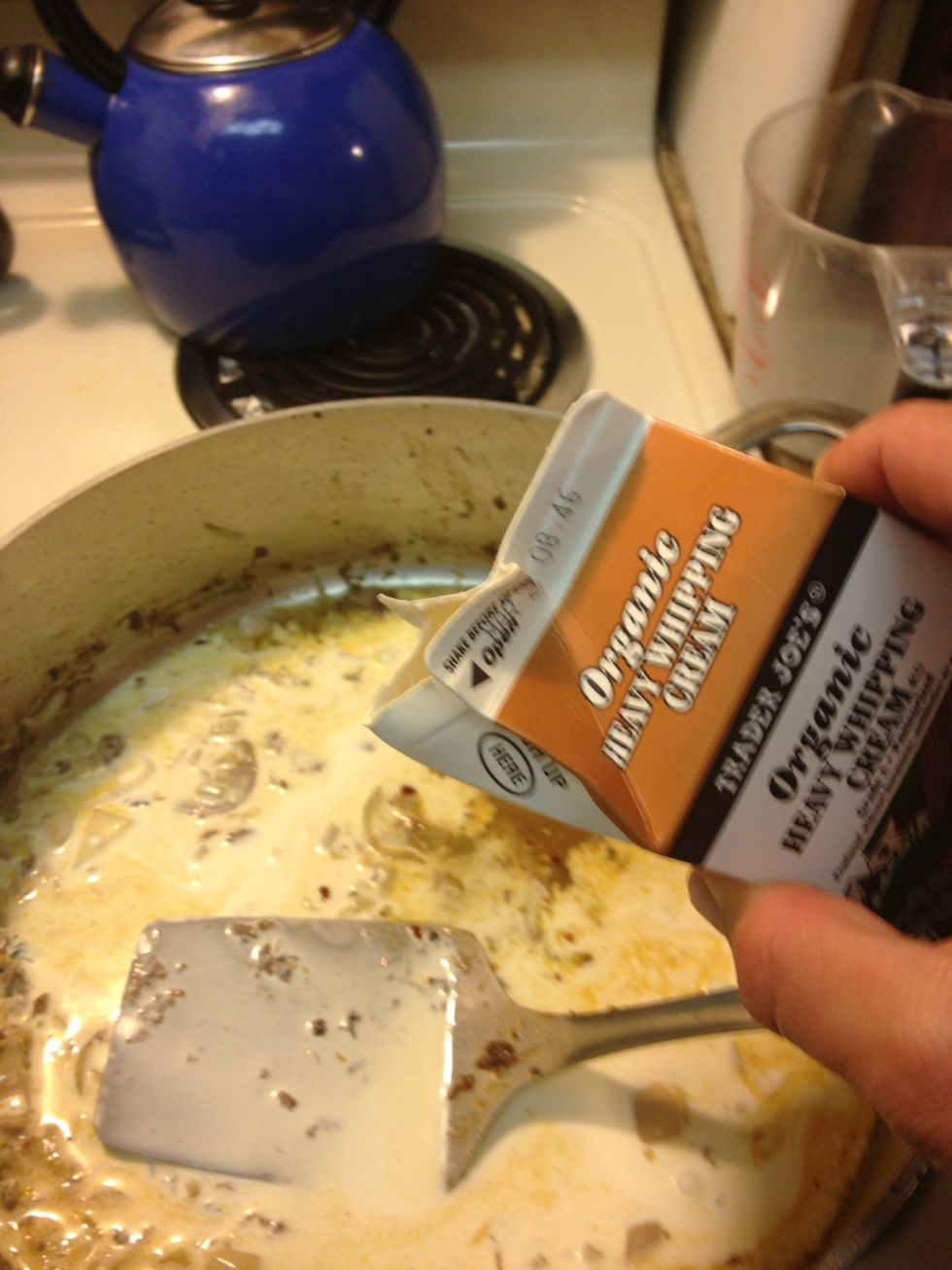 Add 3/4 cup cream. it needs to be warmed first-nuke for 30 seconds.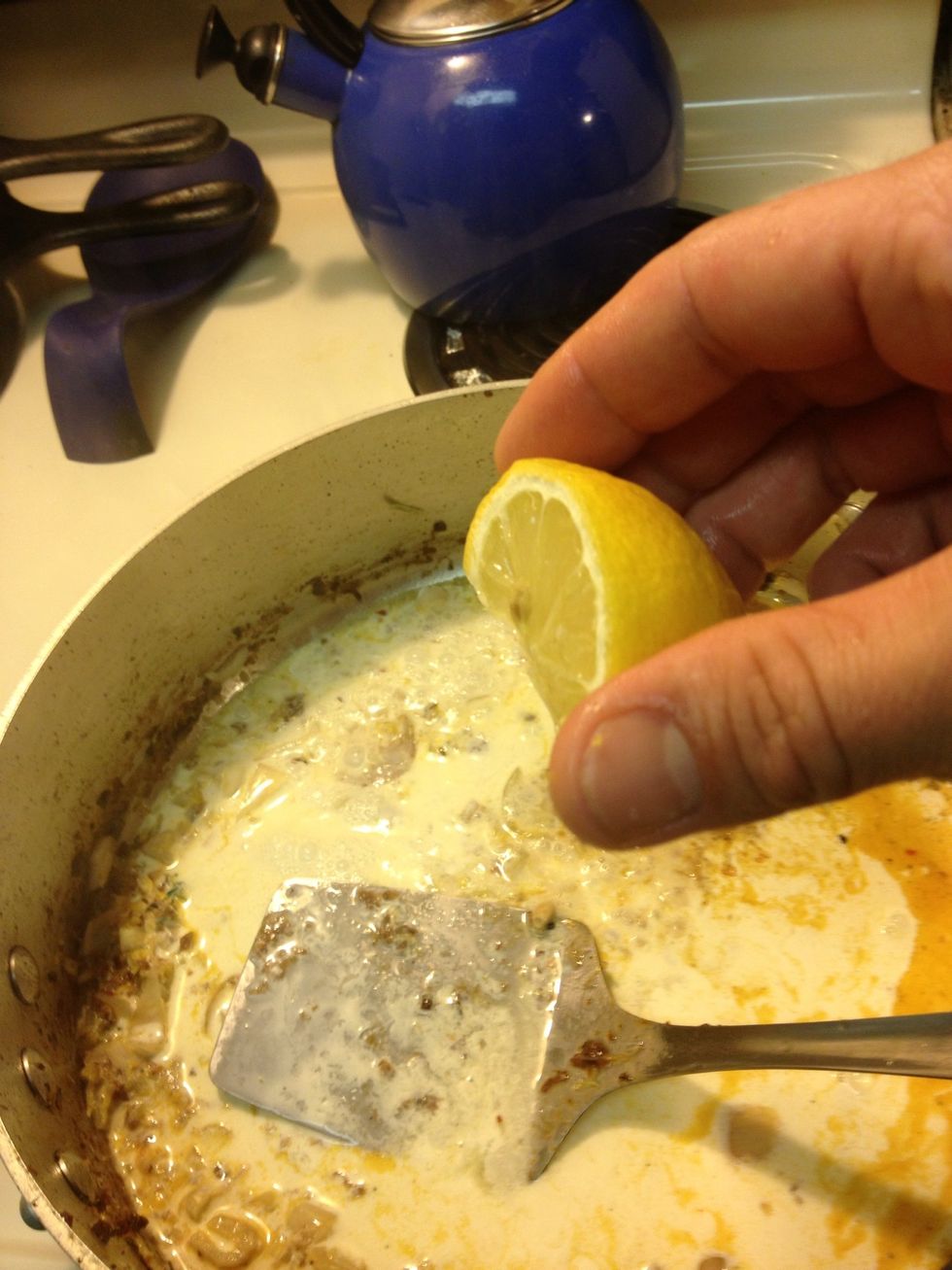 Lemon juice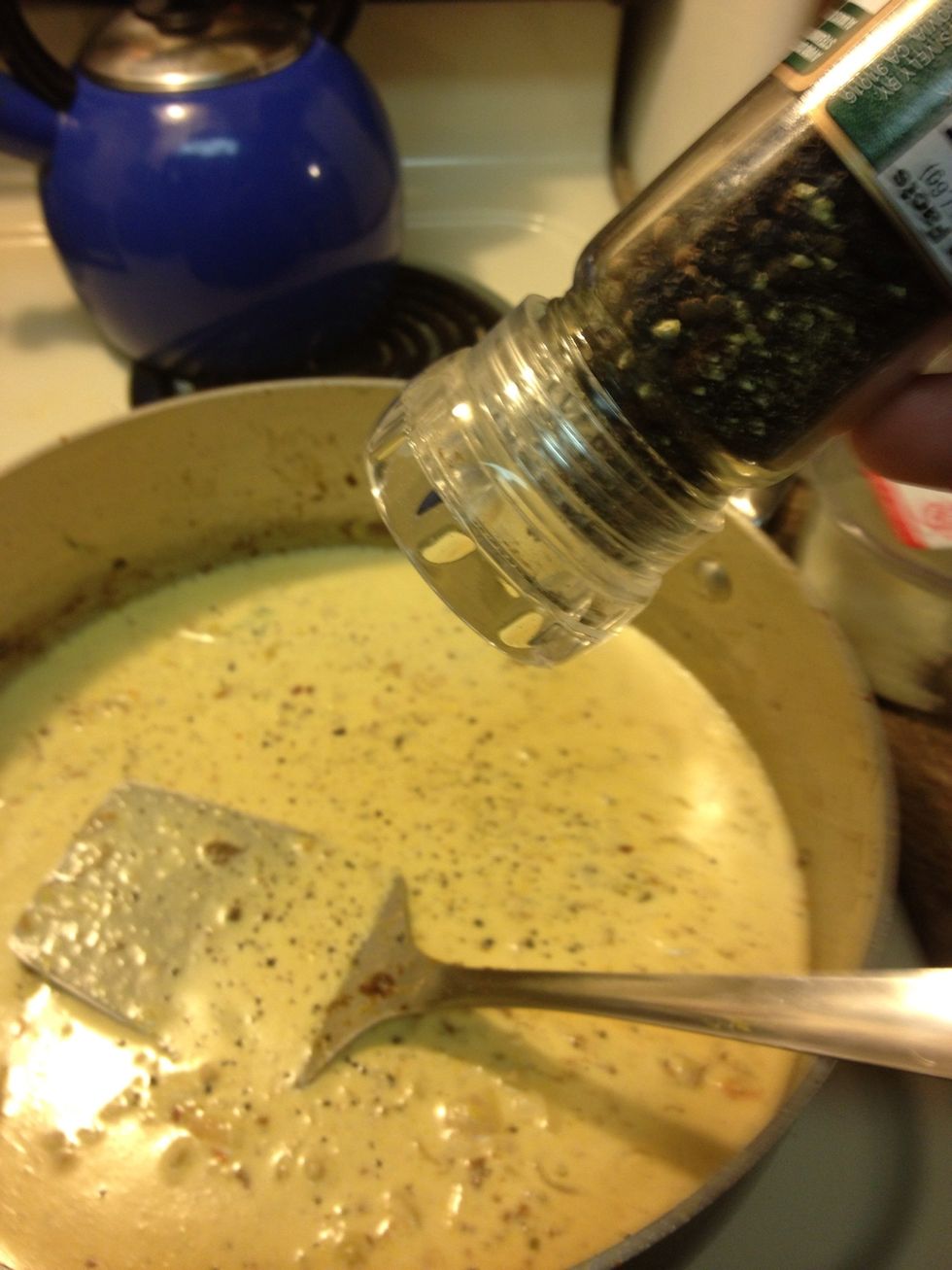 Taste-adjust with add salt and pepper, bring to a good simmer for a minute or two.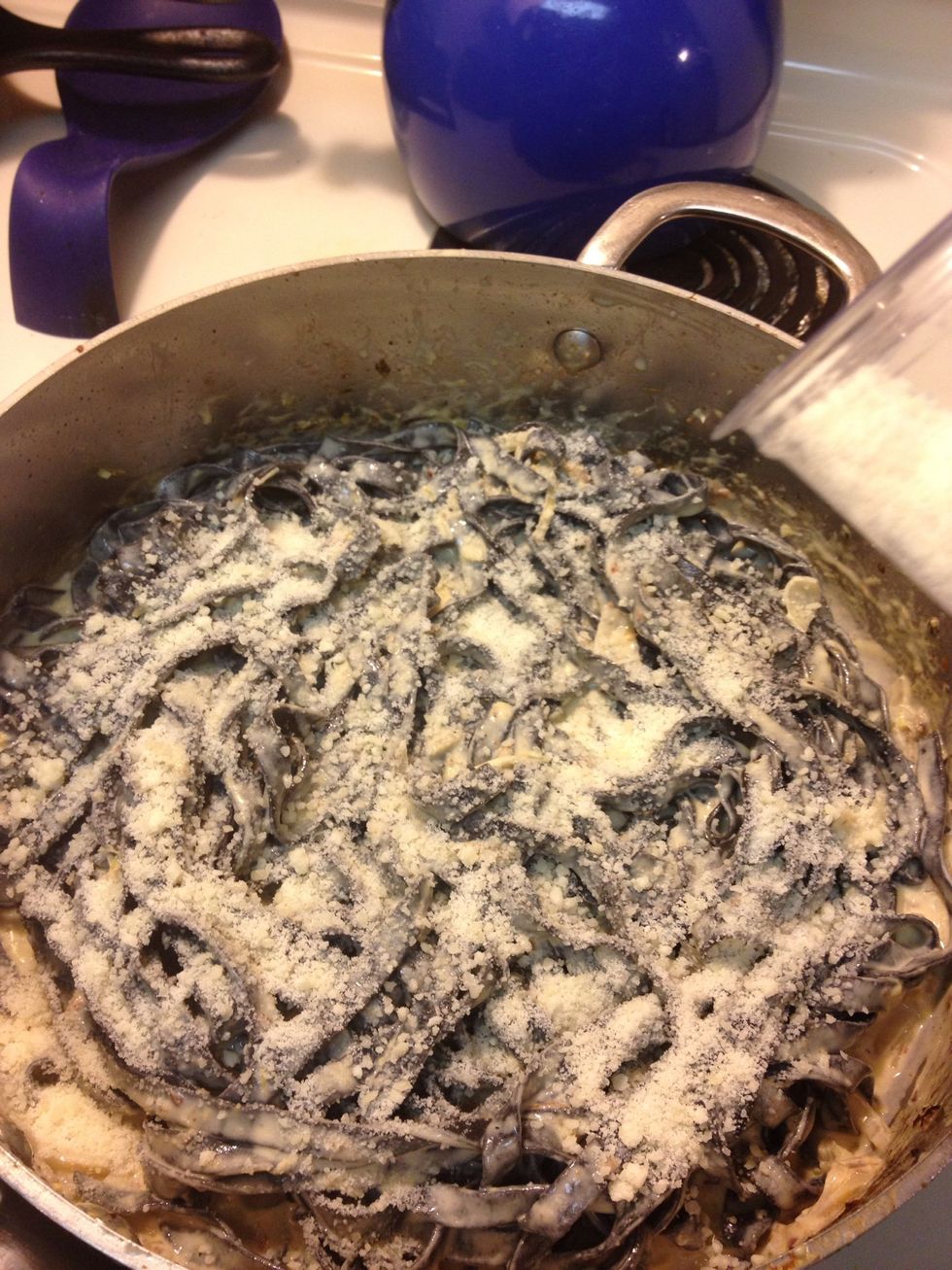 Mix in pasta, top with Parmesan.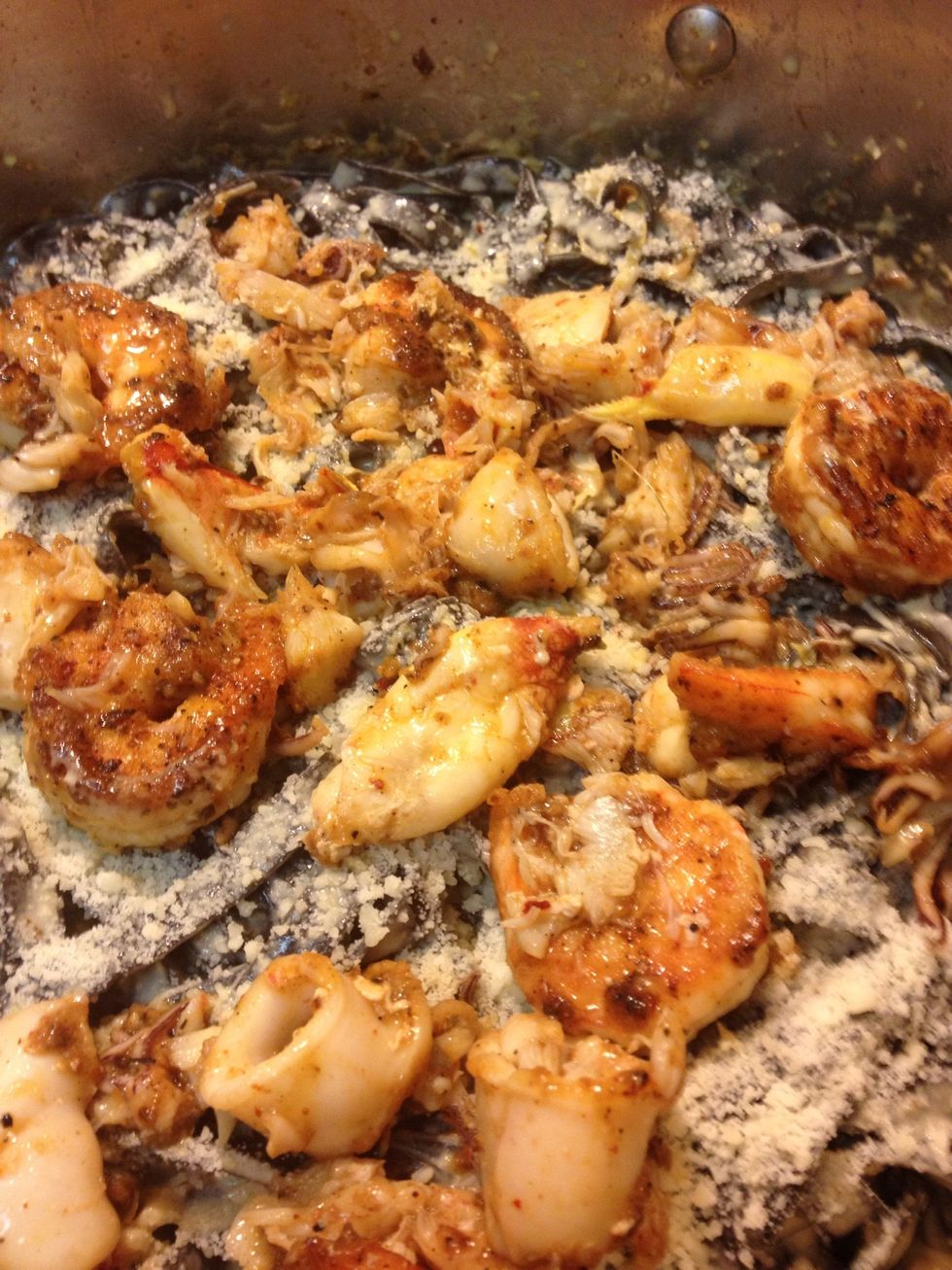 Add seafood on top.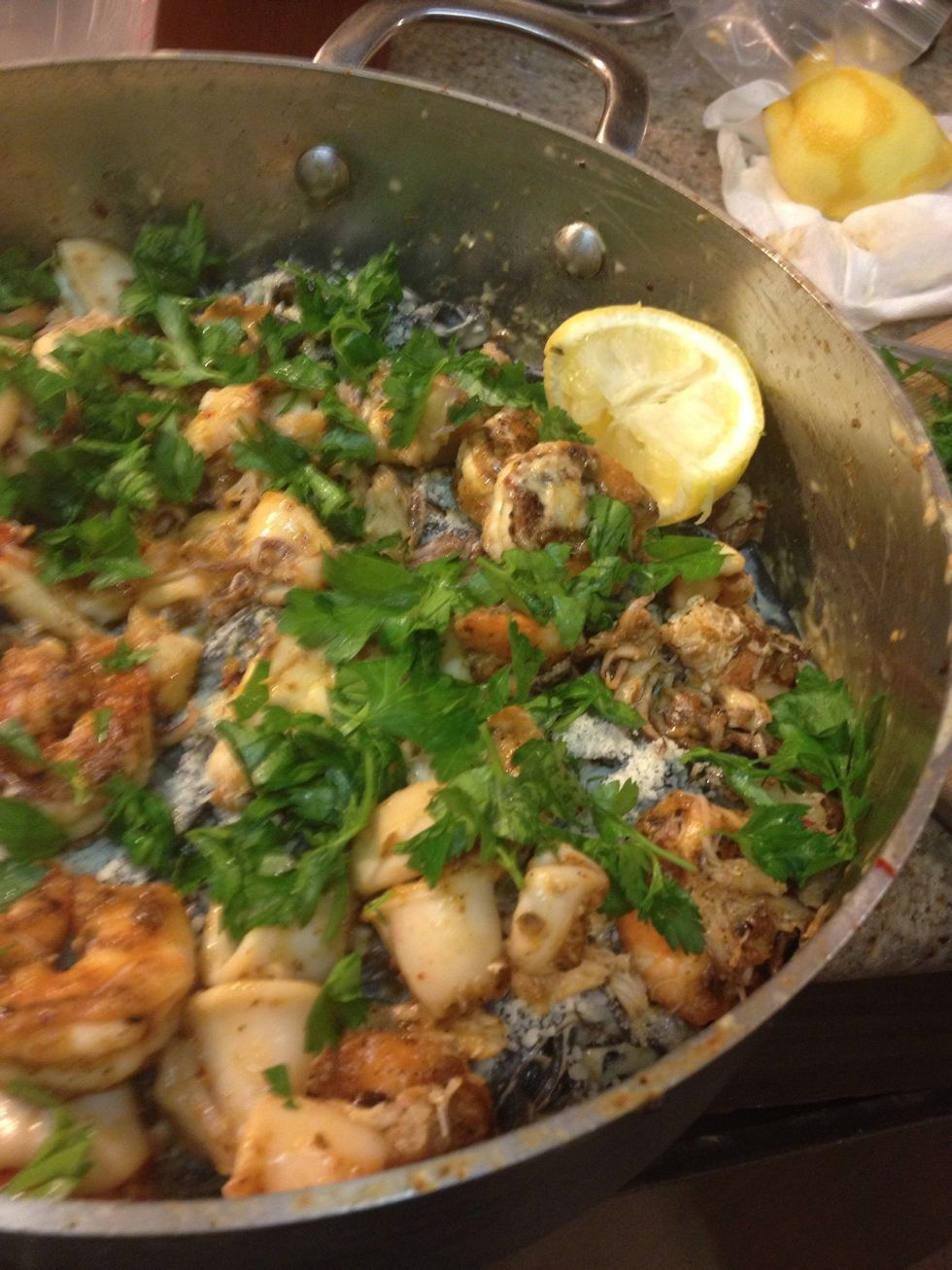 Add Parsley and lemon. Serve family style.
Enjoy!
3/4c Crab broth
1.0 Large Shallot
1/2c White wine -Sauvignon blanc
3/4c Heavy cream
1/2tsp Salt
1/2Tbsp Pepper
4.0Tbsp Flat leaf parsley
1/4c Flour
2.0tsp Chili powder
3.0Tbsp Coconut oil
1.0Tbsp Lemon Zest
1/2tsp Crushed red chile peppers
1/2lb 10-12 large shrimp
1/2lb Tubes and tentacles calamari
1/3lb Fresh crab meat
1/4c Parmesan cheese
1.0lb Fresh egg fettuccine