Preheat oven to 375 F and get a pot of water on to boil, salt the water of course!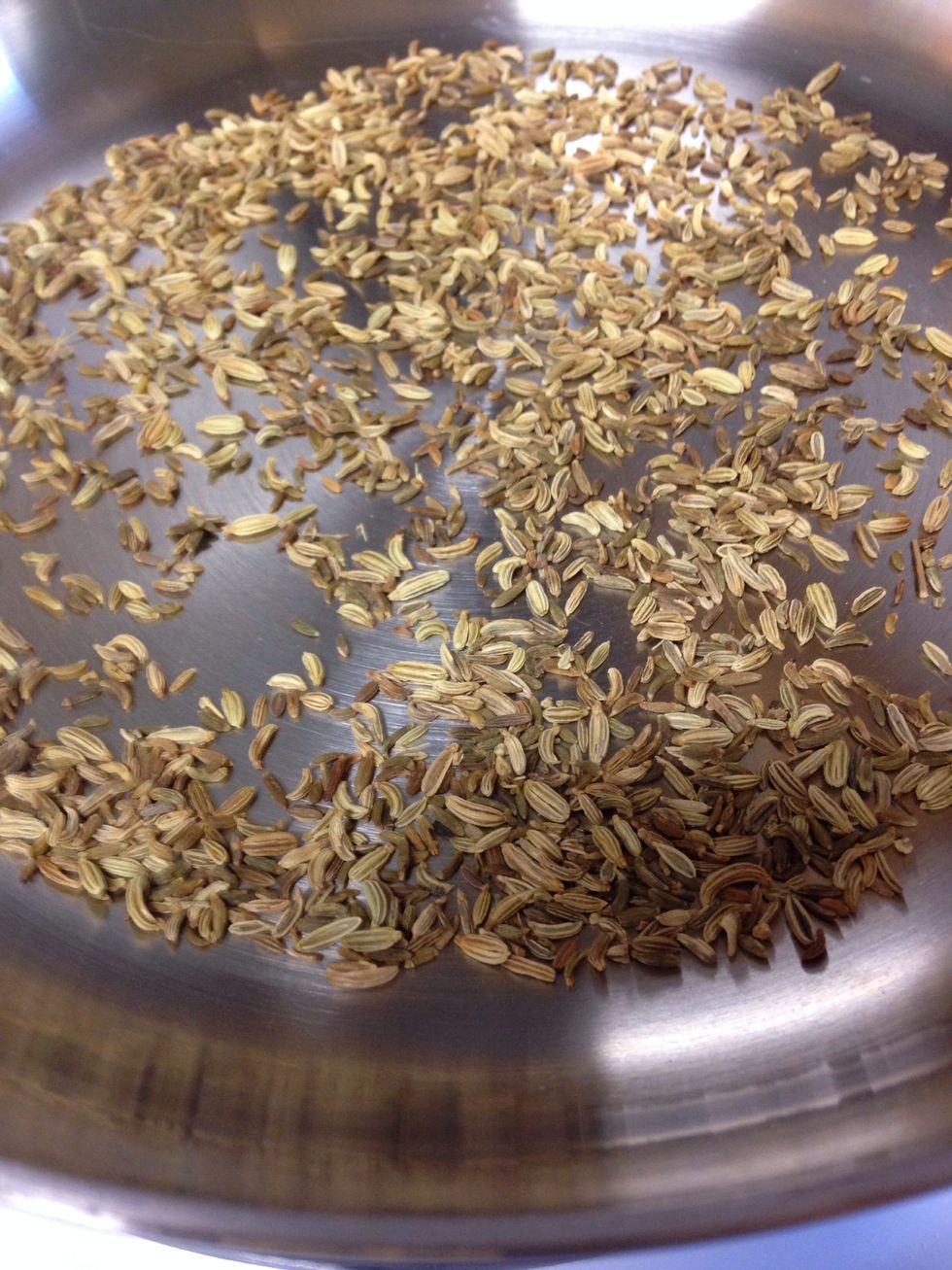 Dry toast the fennel on high heat shaking. It only takes a few minutes, keep an eye on it. I burnt the first batch, DO'H!... Set it aside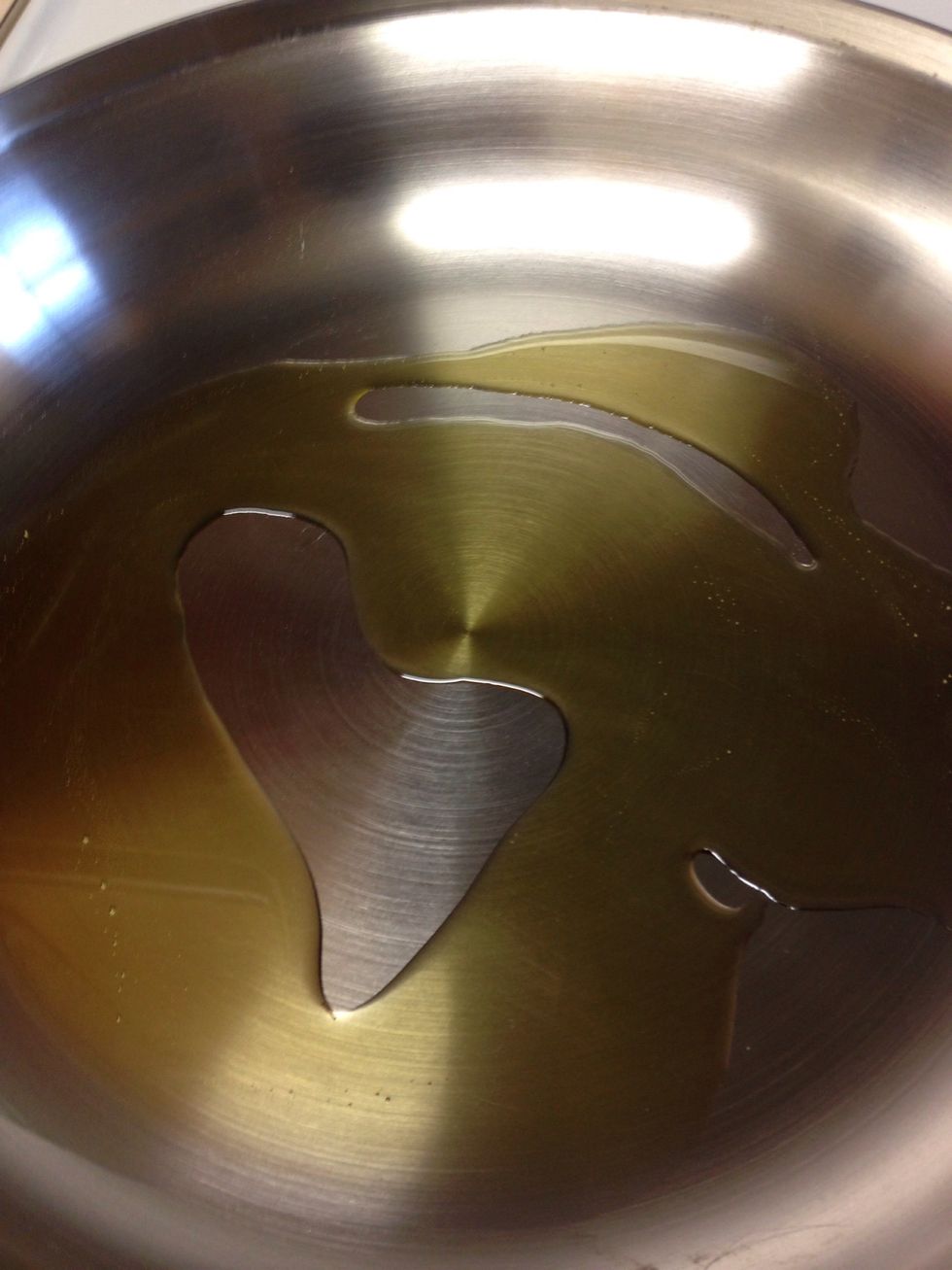 Add some olive oil to a pan and get it hot on medium heat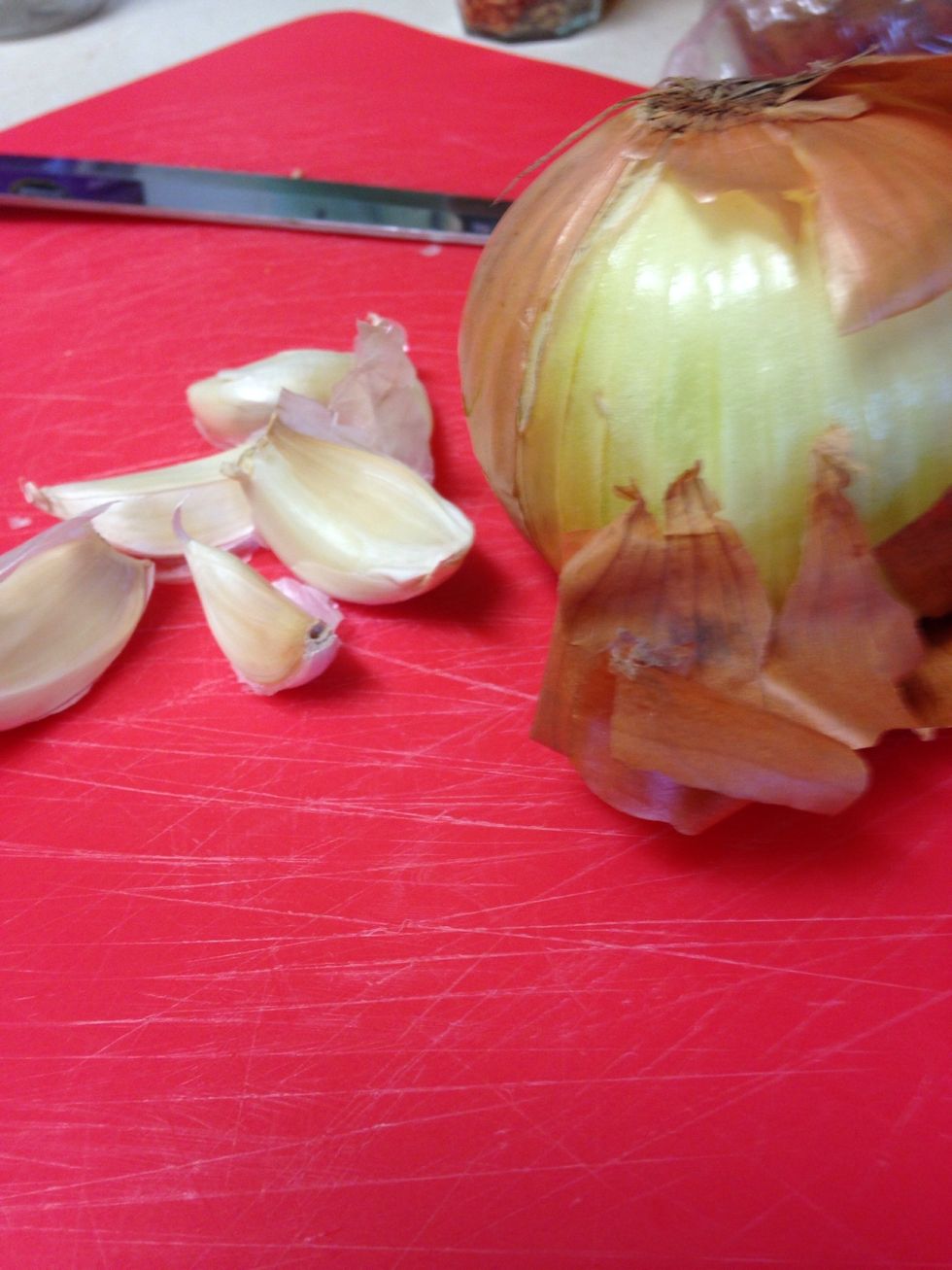 While the oil hears chop you onion and peel your garlic.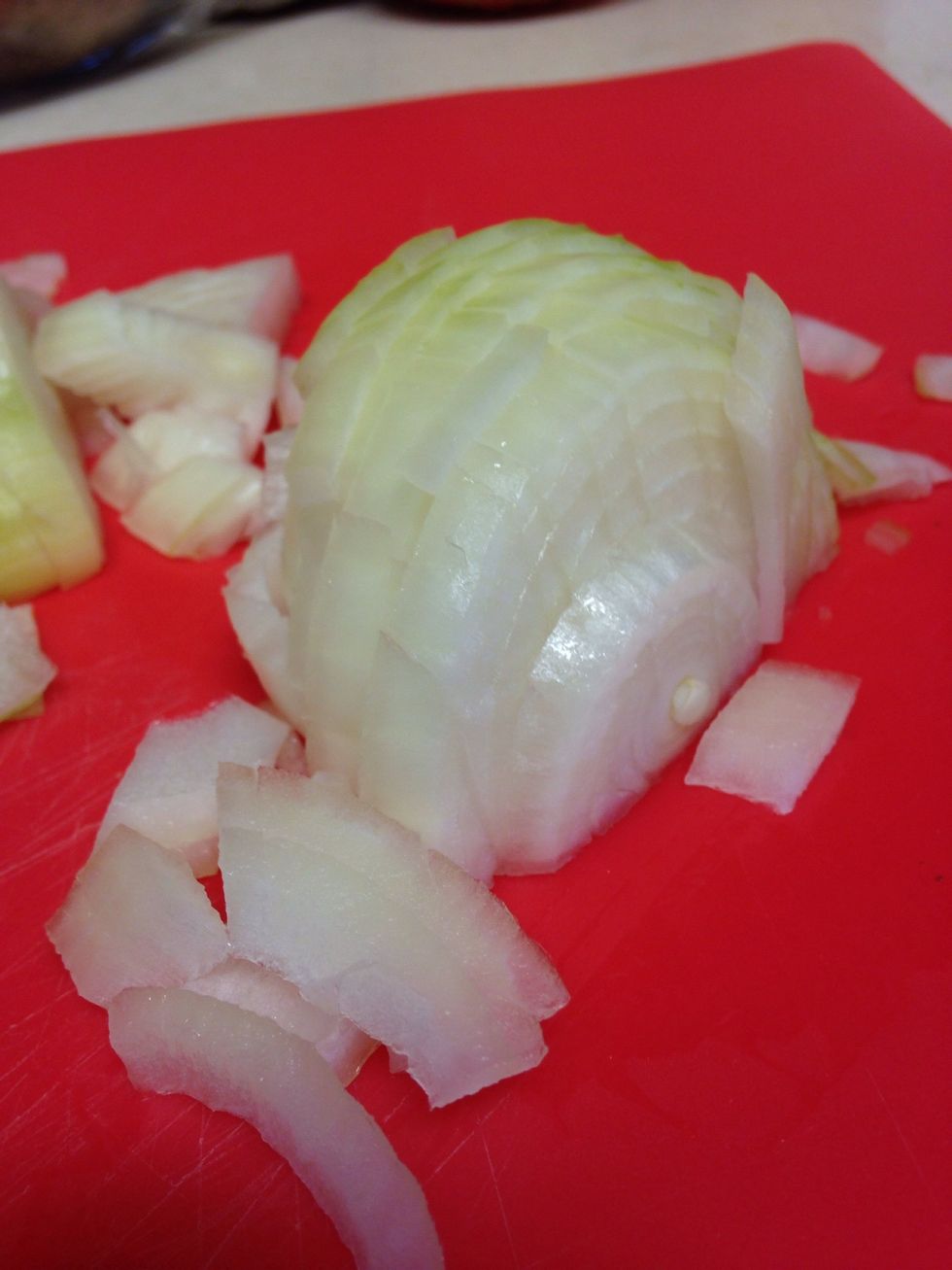 Like so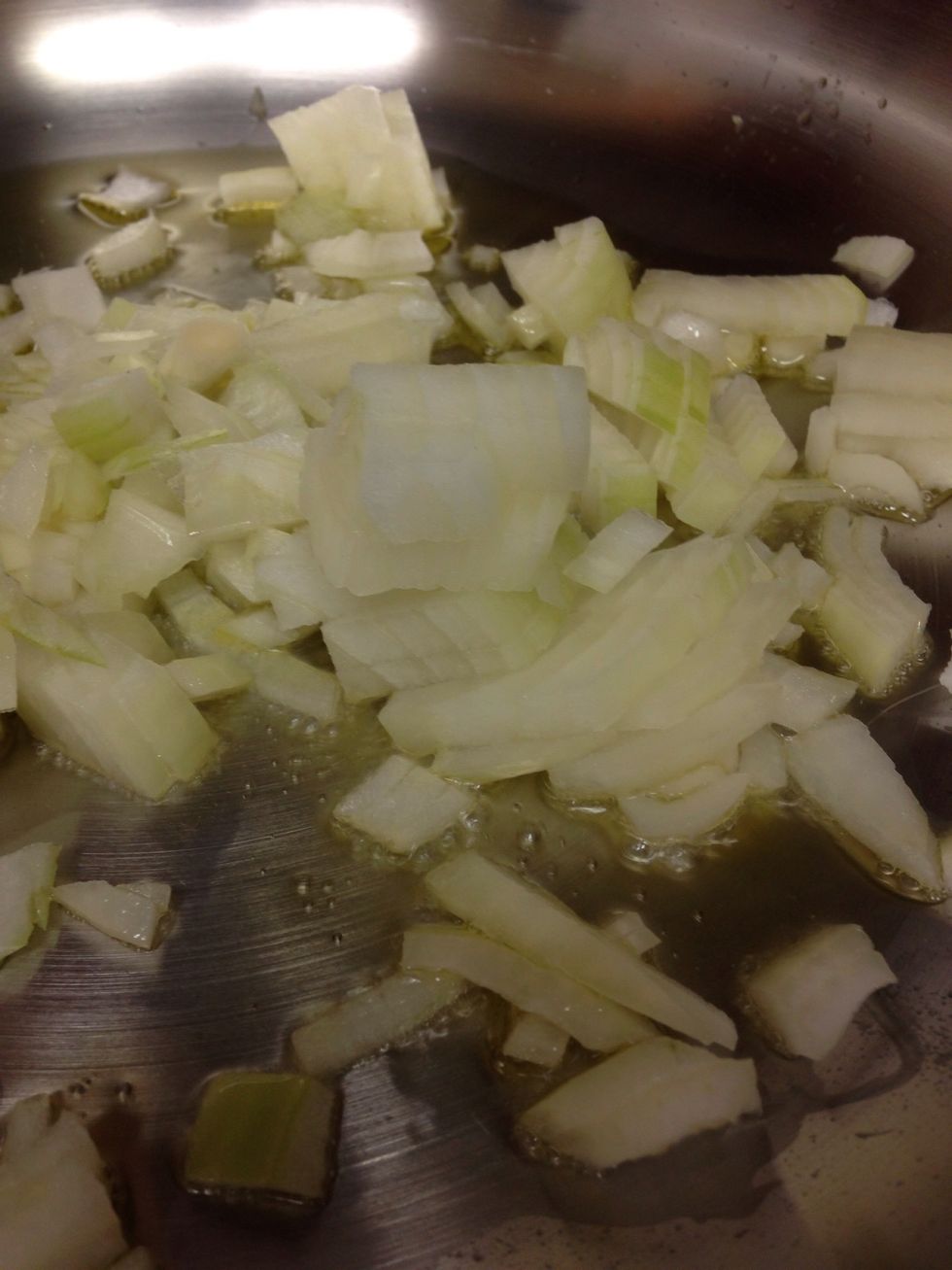 Once the oil is hot toss the onion in and cook for about 3-5 minutes until soft.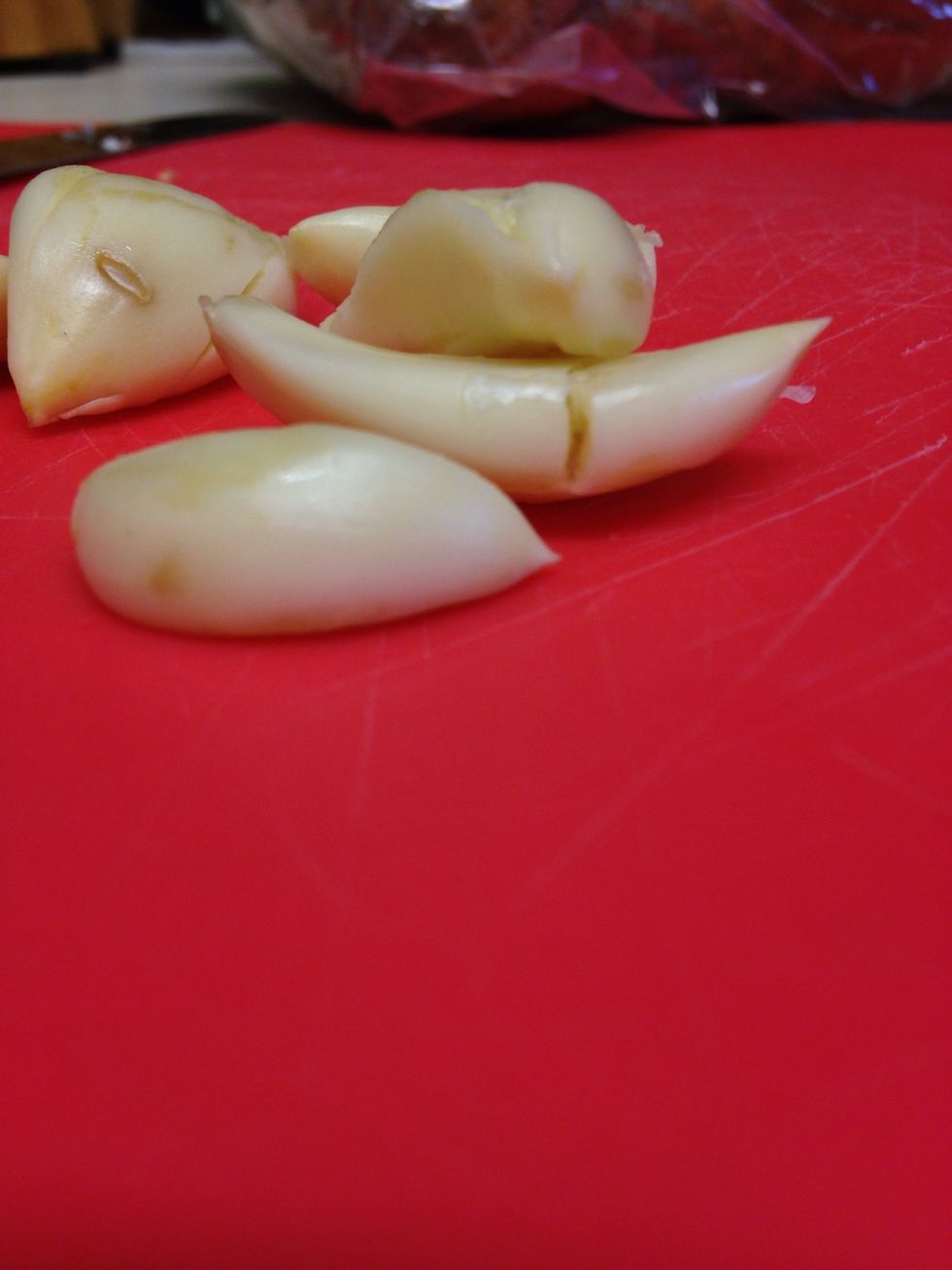 Take your garlic and either mince it or...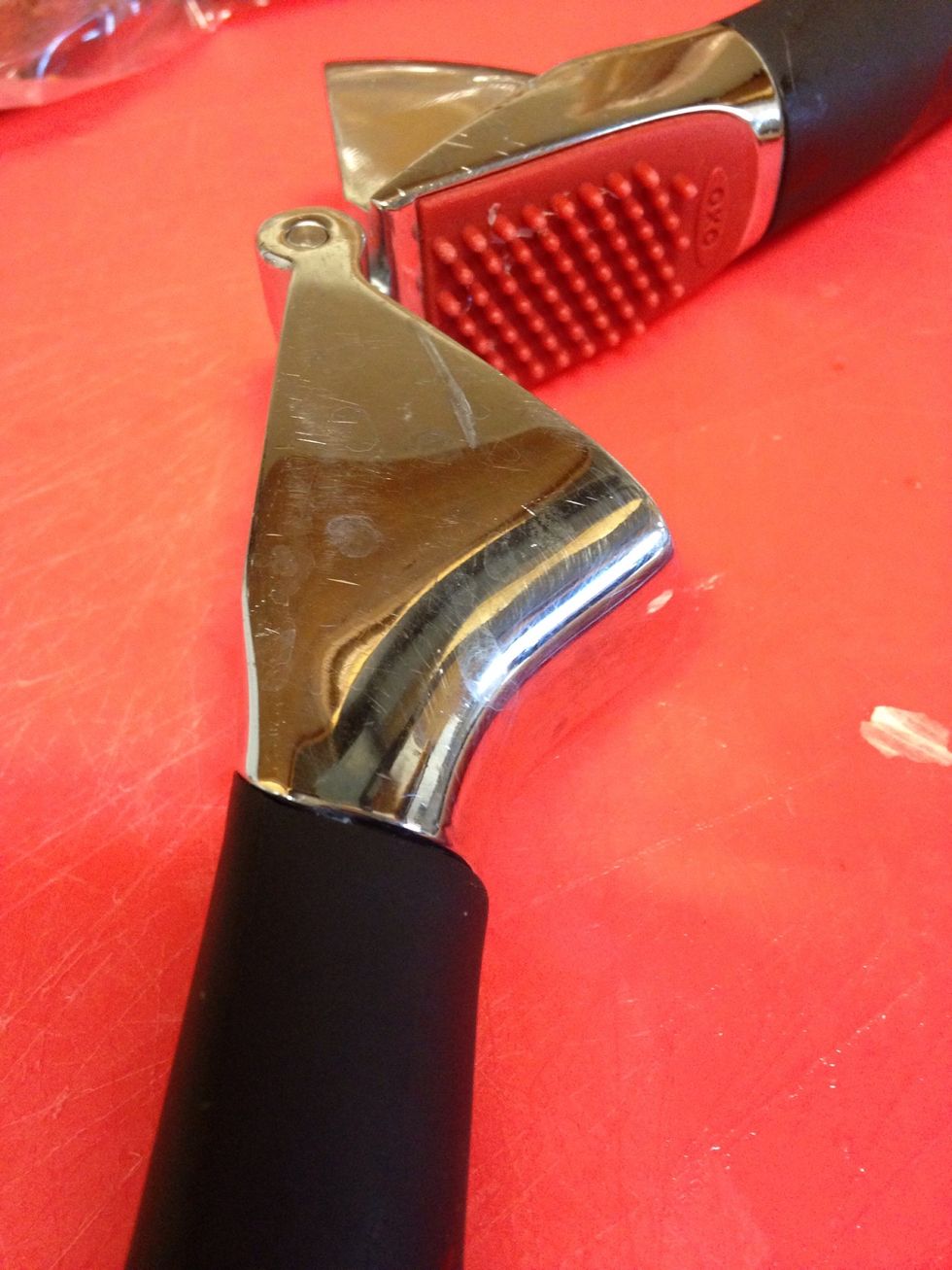 Use your garlic press. I love it!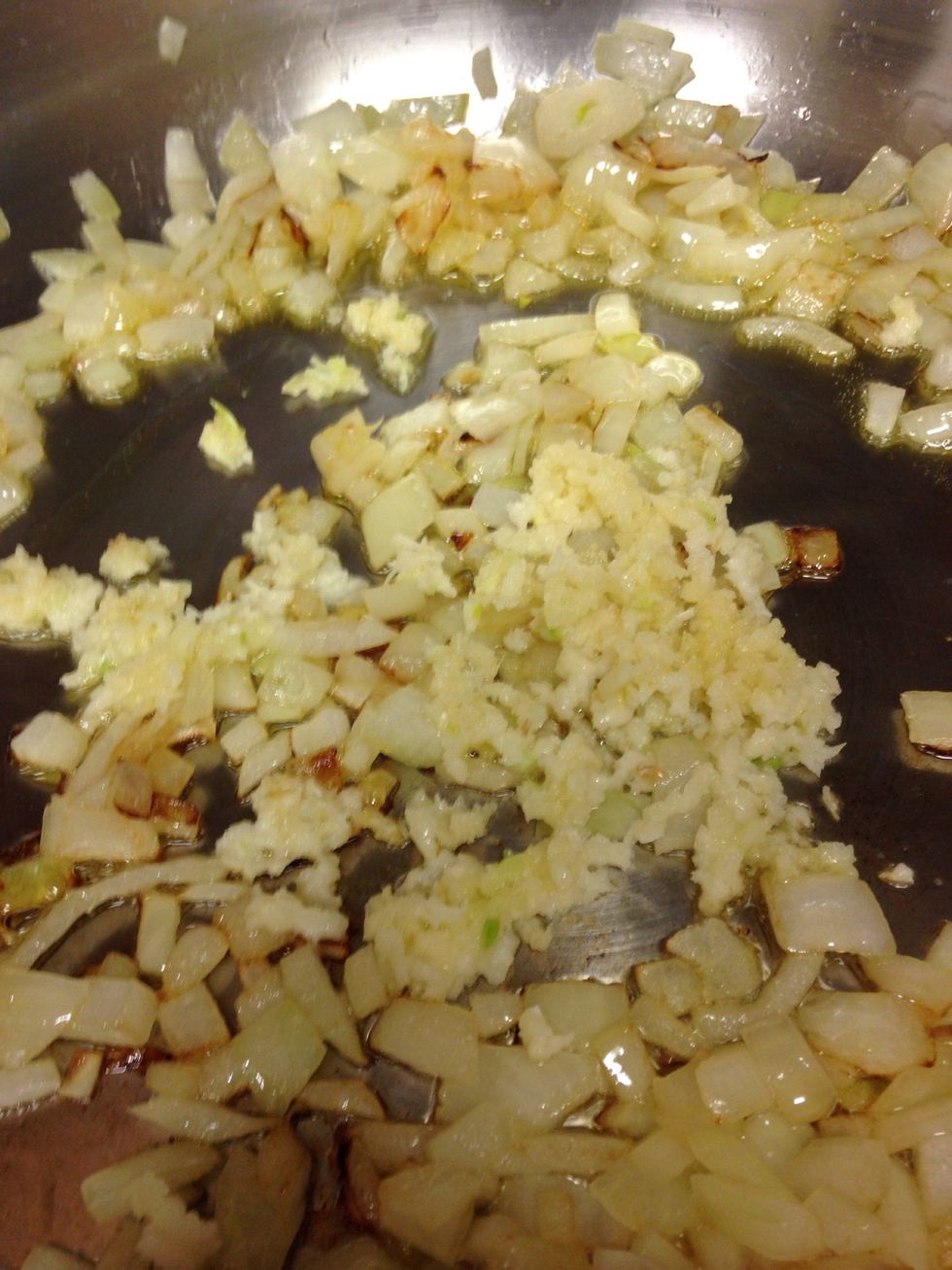 Add it in the onion and cook ankle minute.
Add your turkey to the pan and mix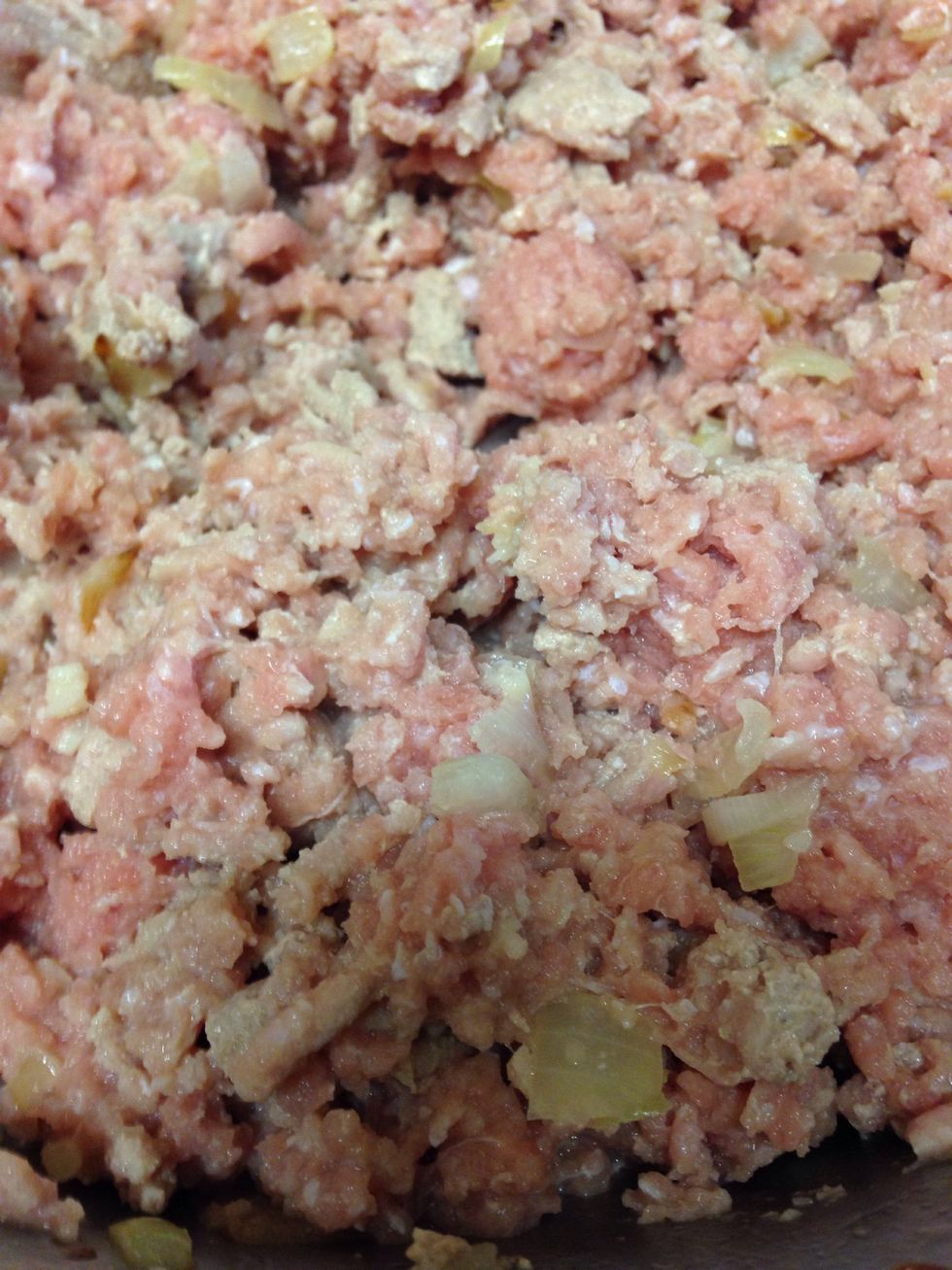 Like so, let that cook through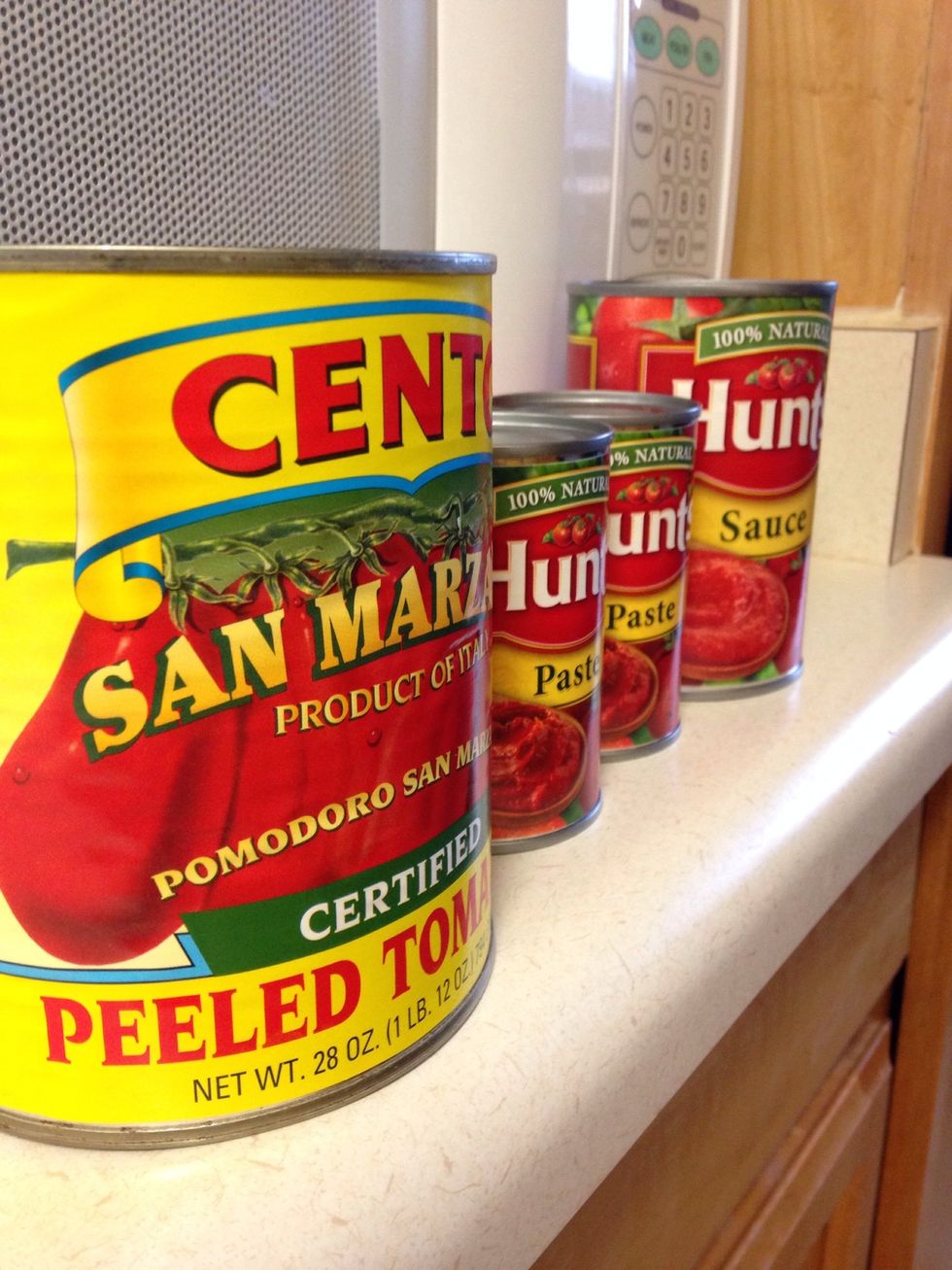 While waiting open all your cans.... There are two cans of tomato paste here. I only ended up using one.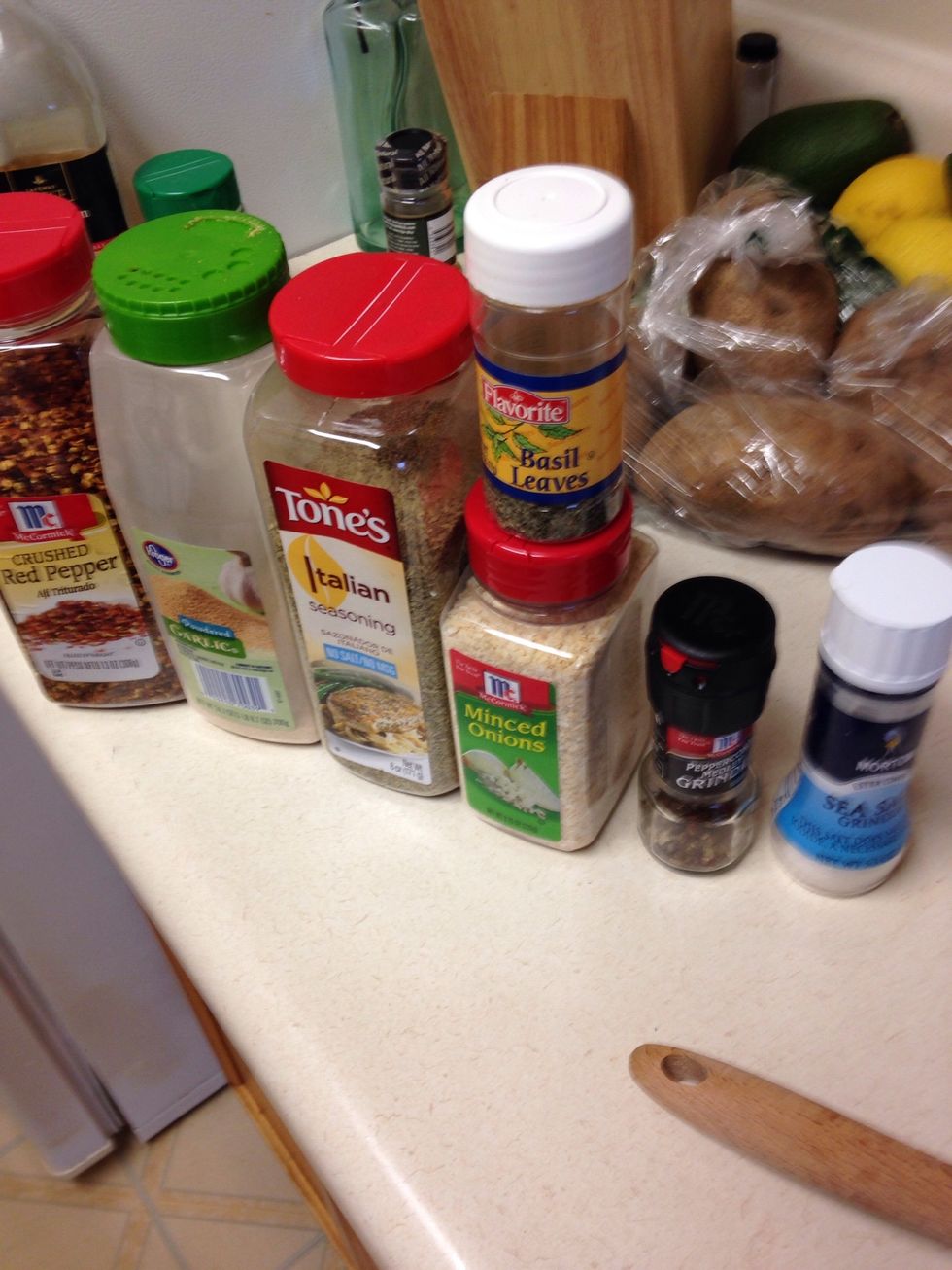 SPICES, ASSEMBLE!!!!!! Ok ok I'm done. Get your spices out.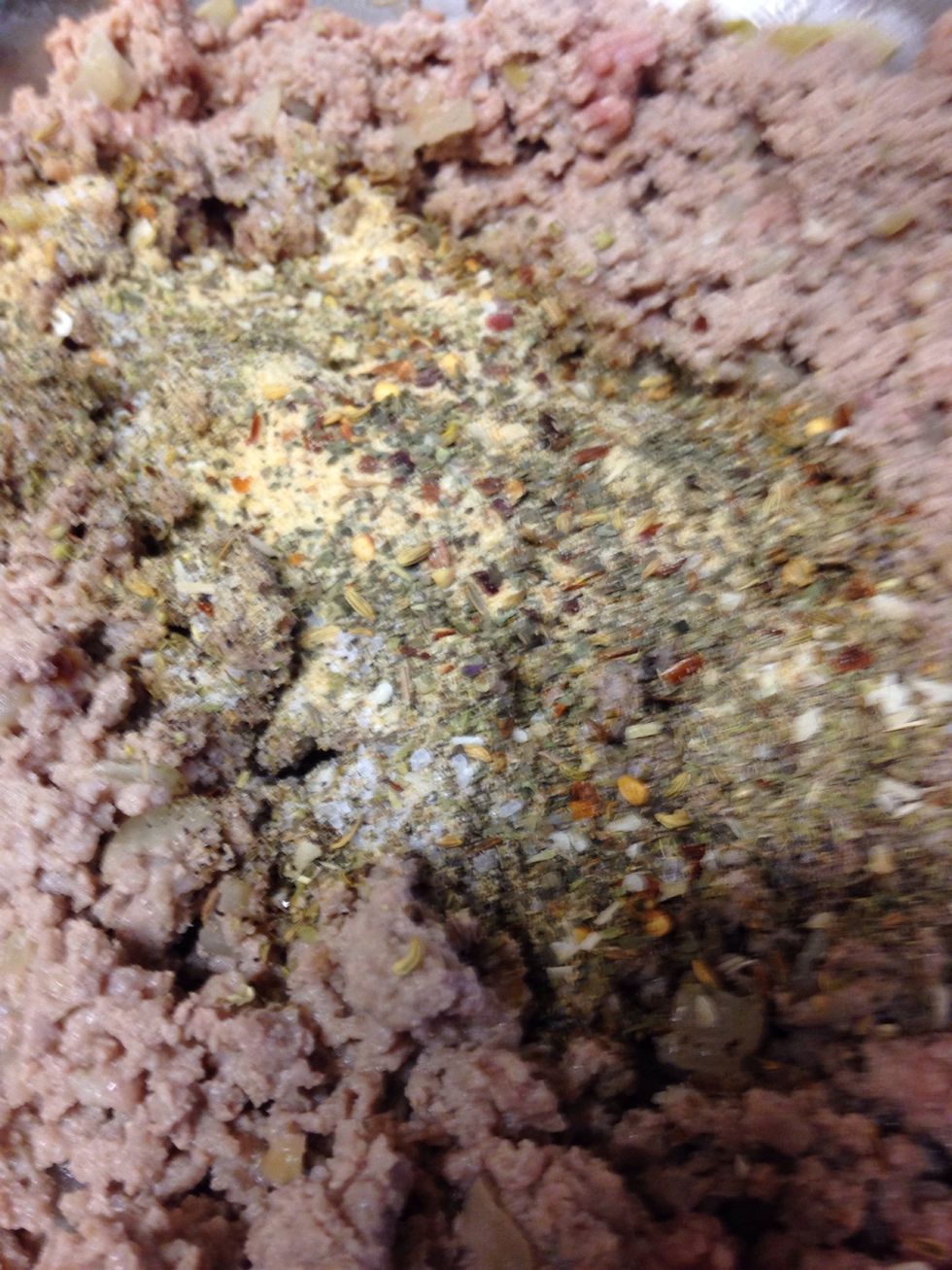 Add all your slices to the turkey and mix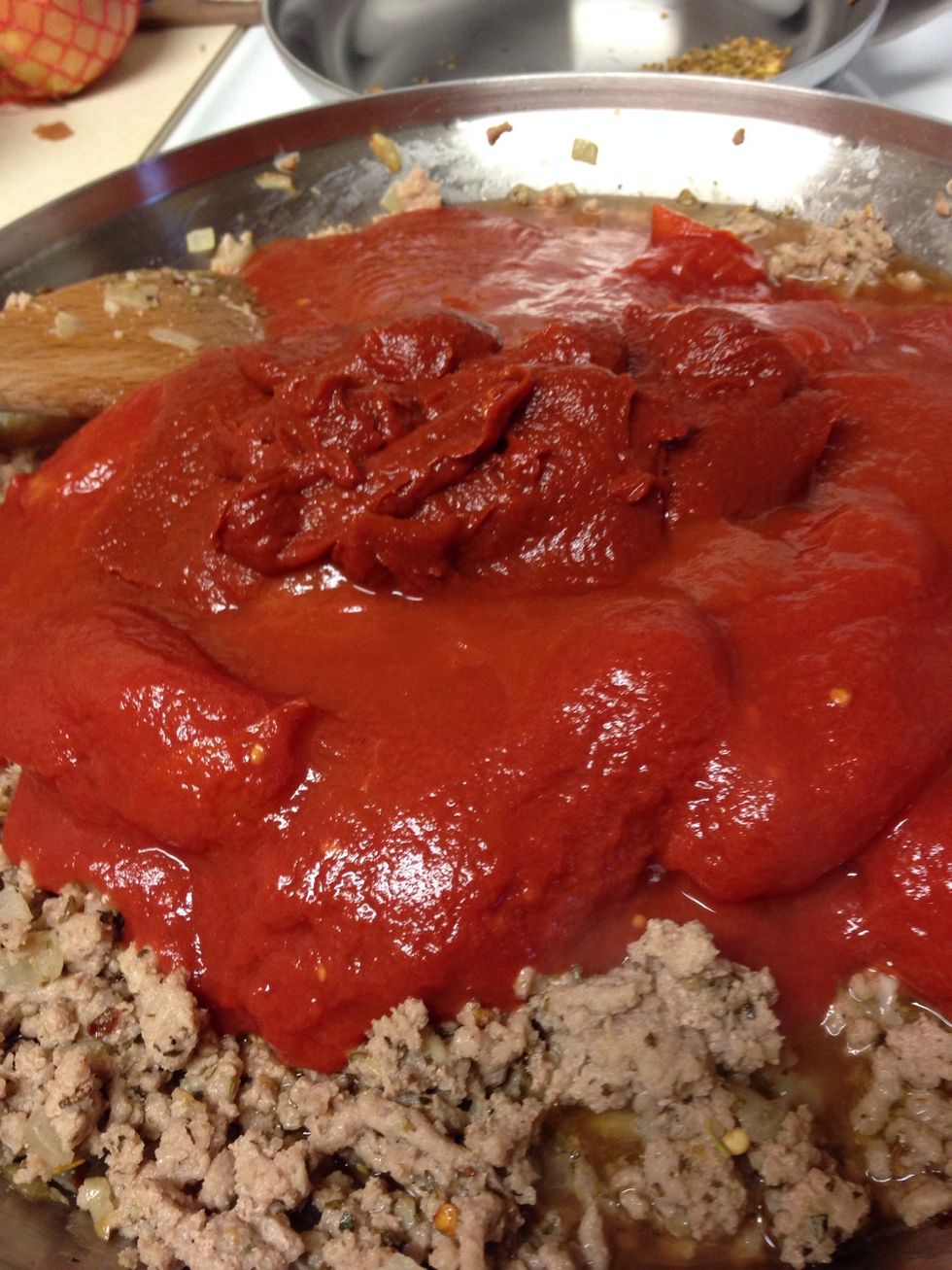 Now add your tomato products and mix.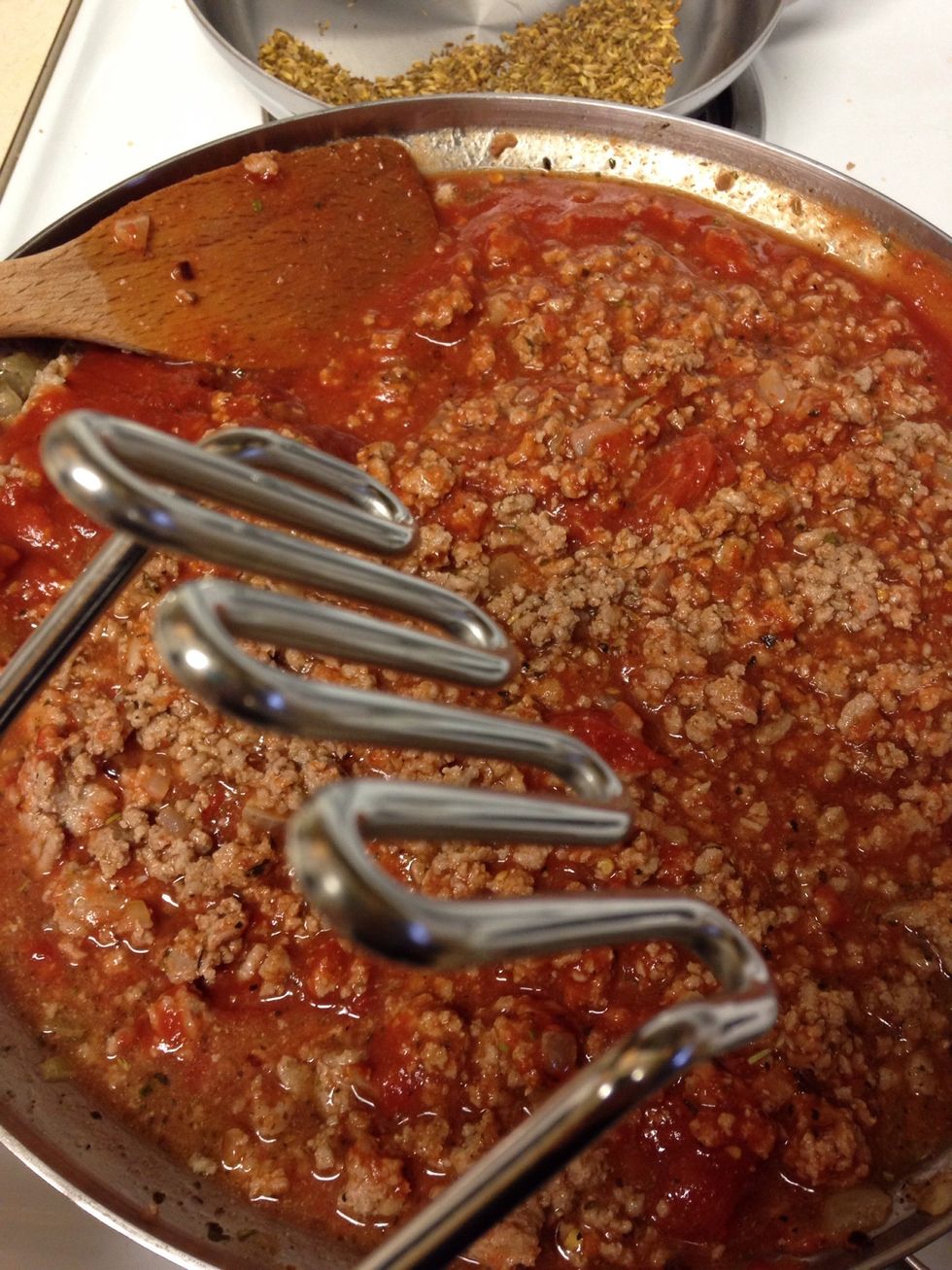 I use a masher to lightly smash the whole tomatoes in the sauce.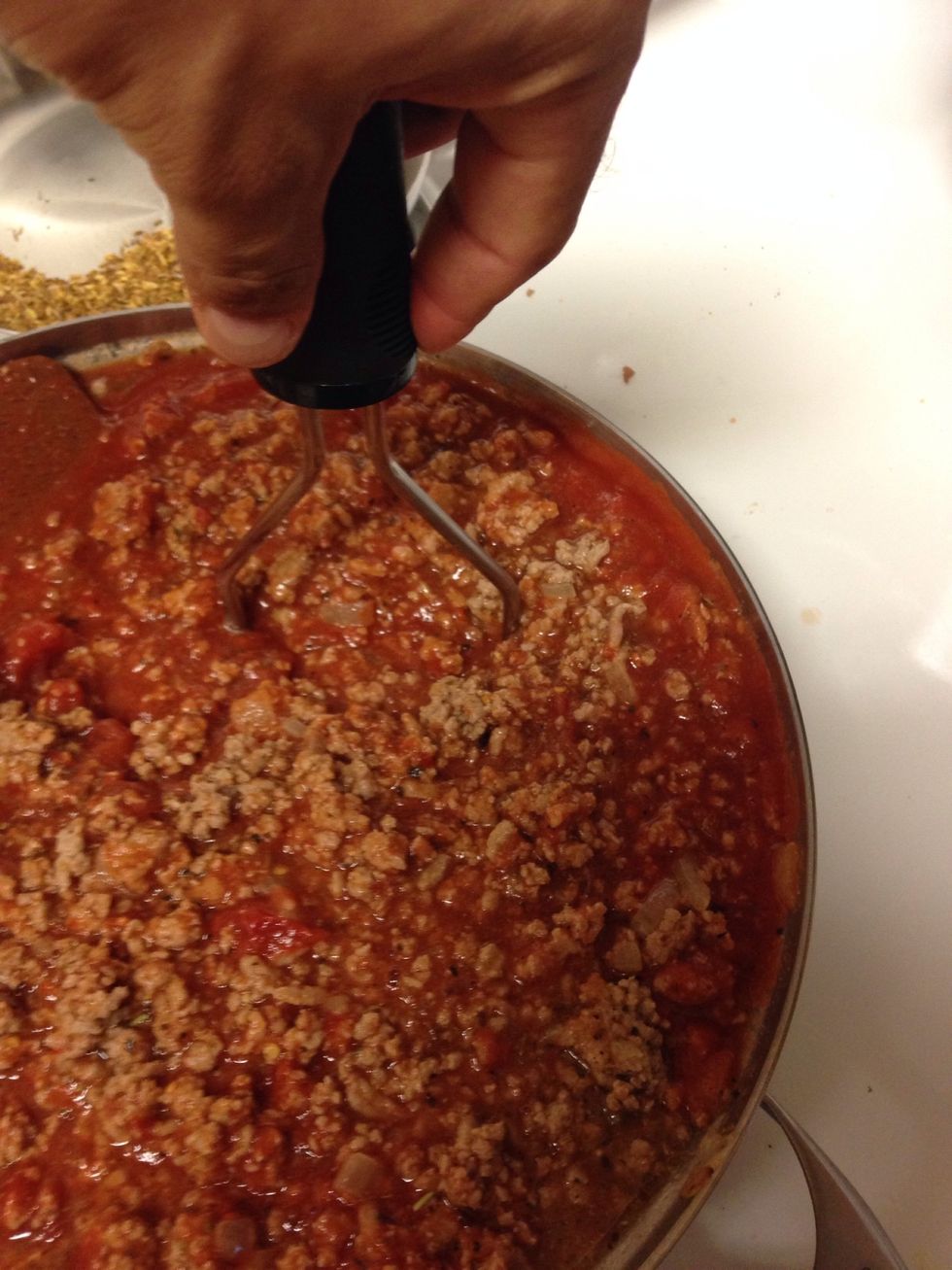 Like so!!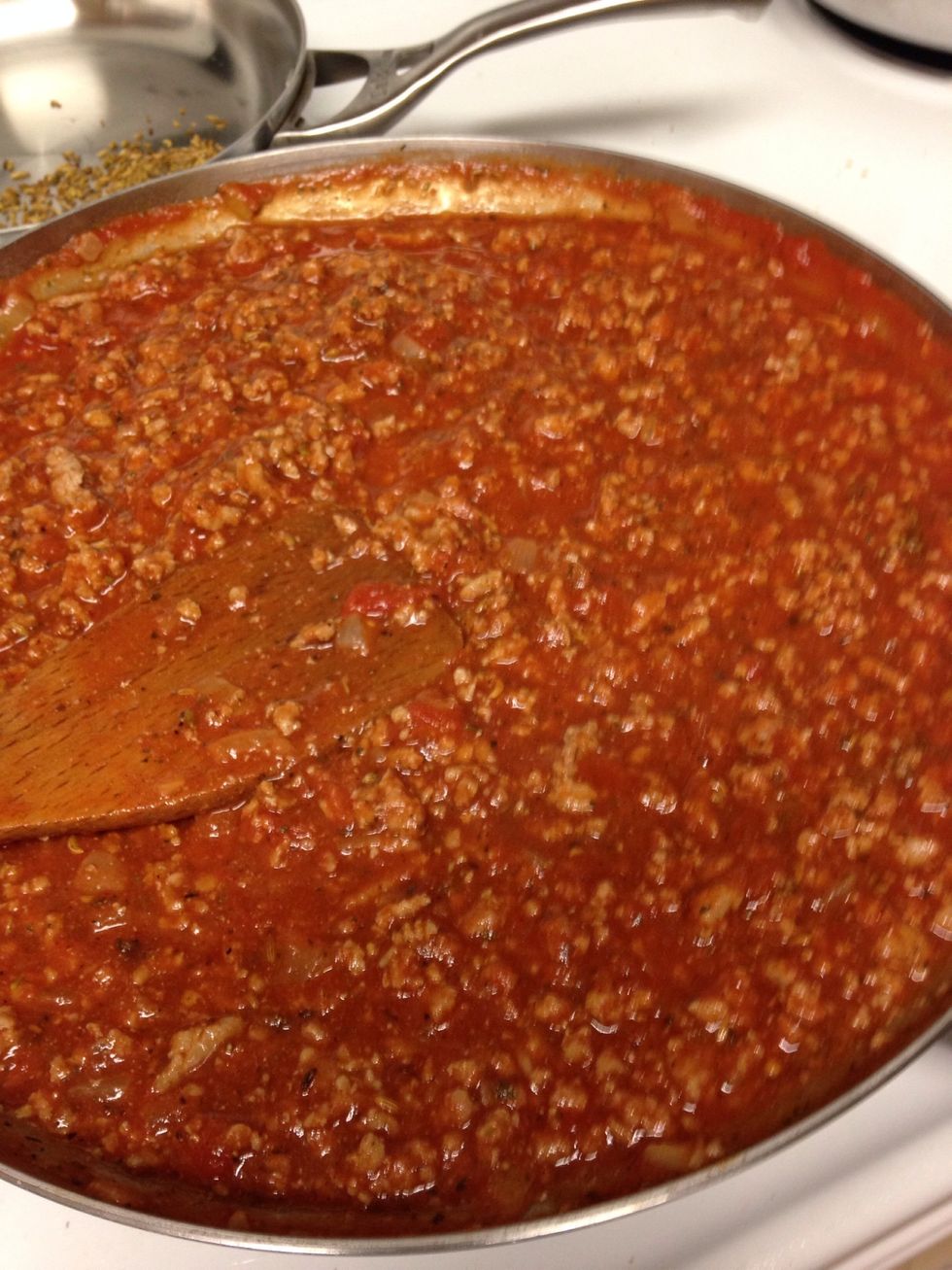 Let that cook for about 15-20 minutes on medium low heat. OH! Also taste the mixture and adjust seasoning to your taste buds... You should always taste as you cook and adjust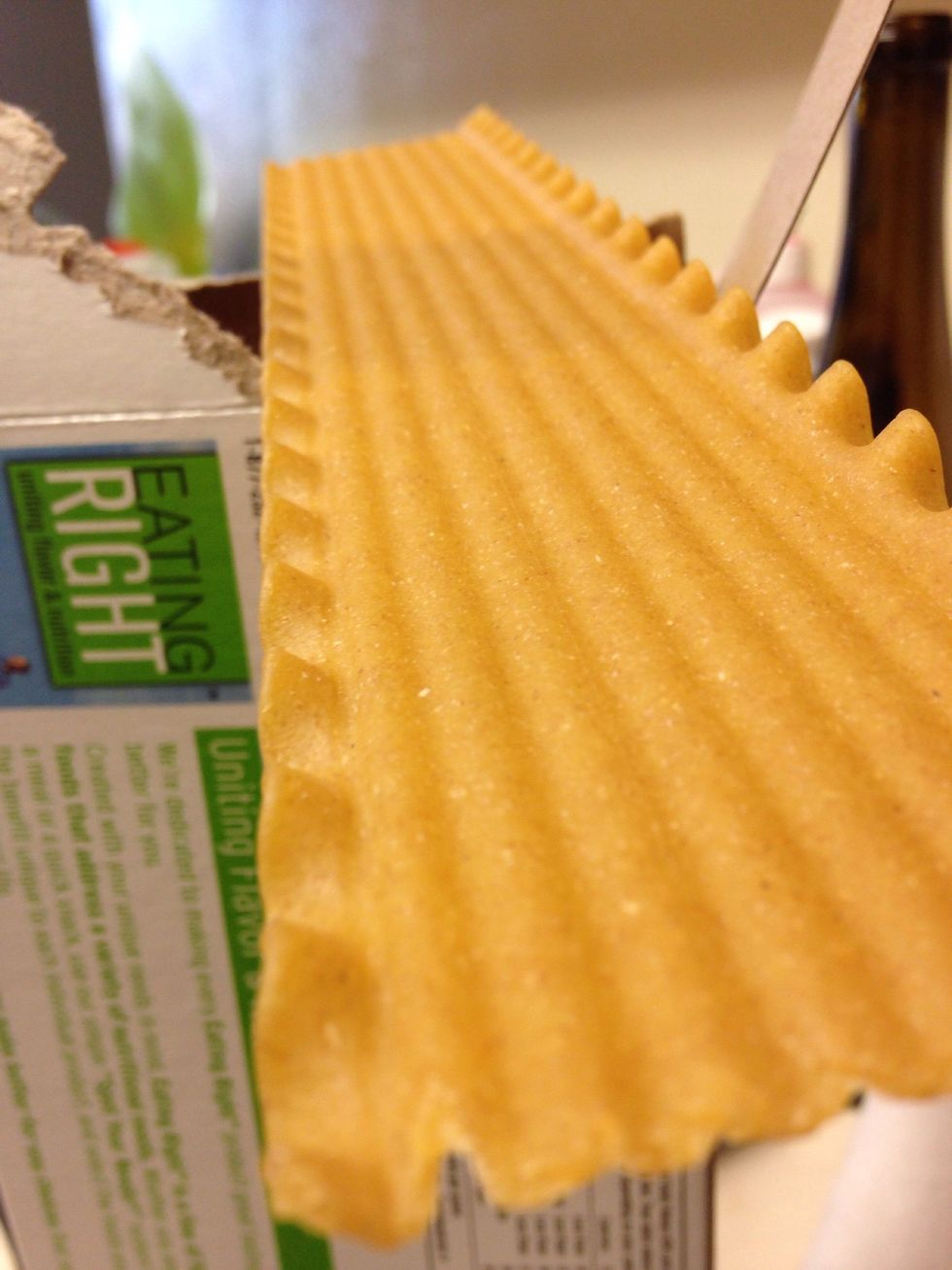 Ahh pasta! I used whole wheat here, use whatever you like and cook according to the box instructions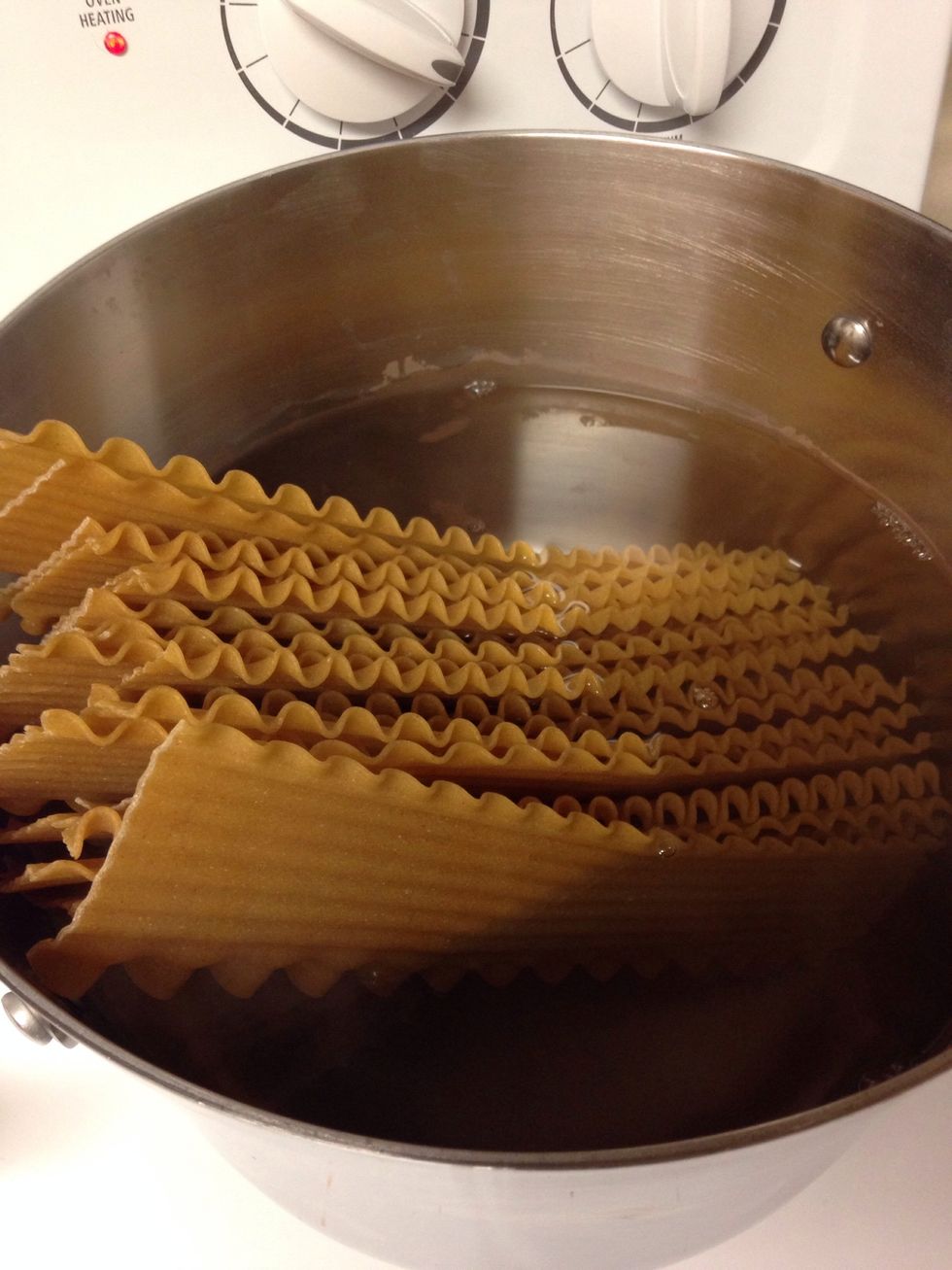 It'll be done before the sauce, so drain and set aside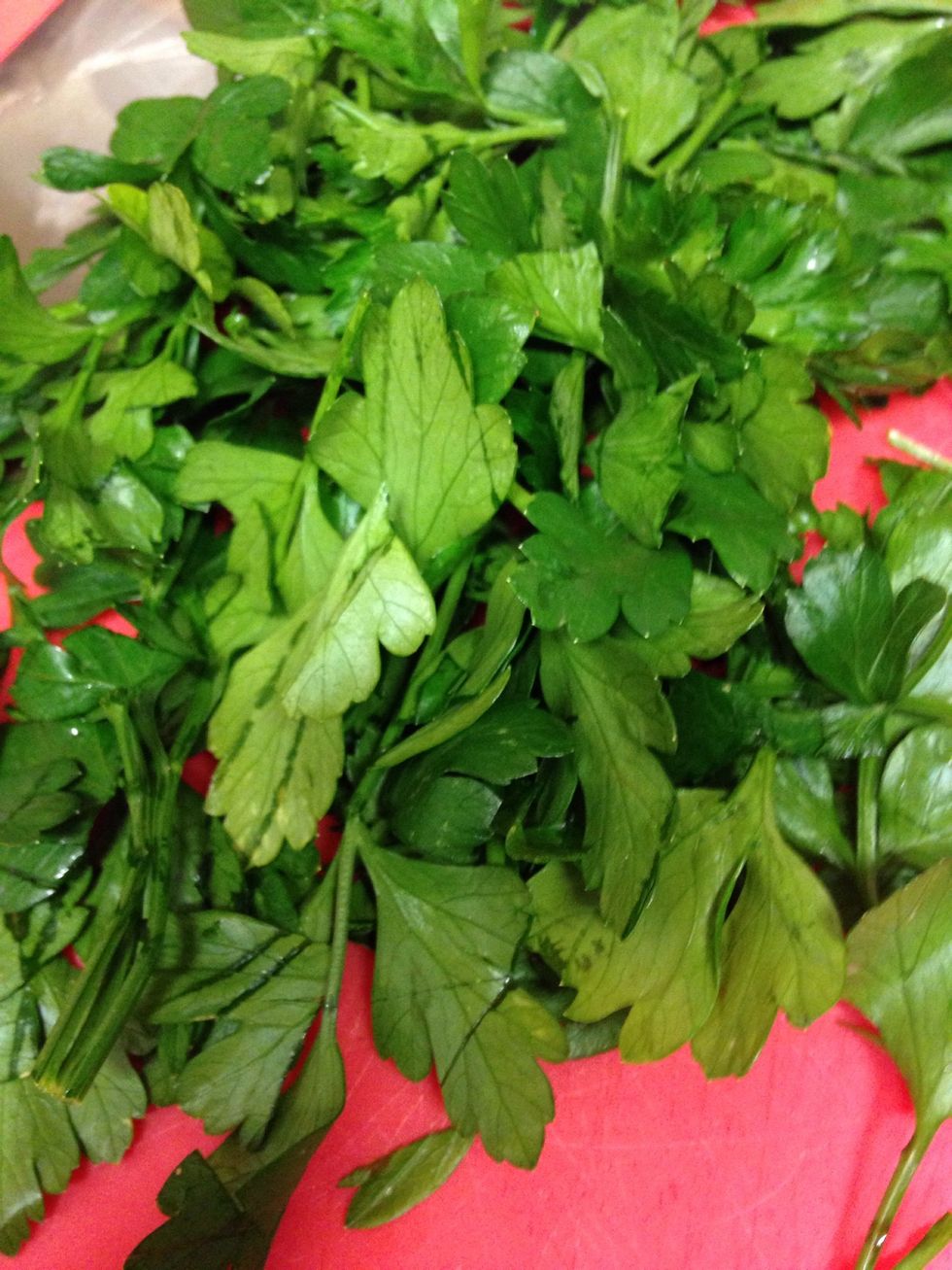 2 tablespoons of the fresh parsley and add it to the sauce and mix
Mix your ricotta, goat cheese and parsley together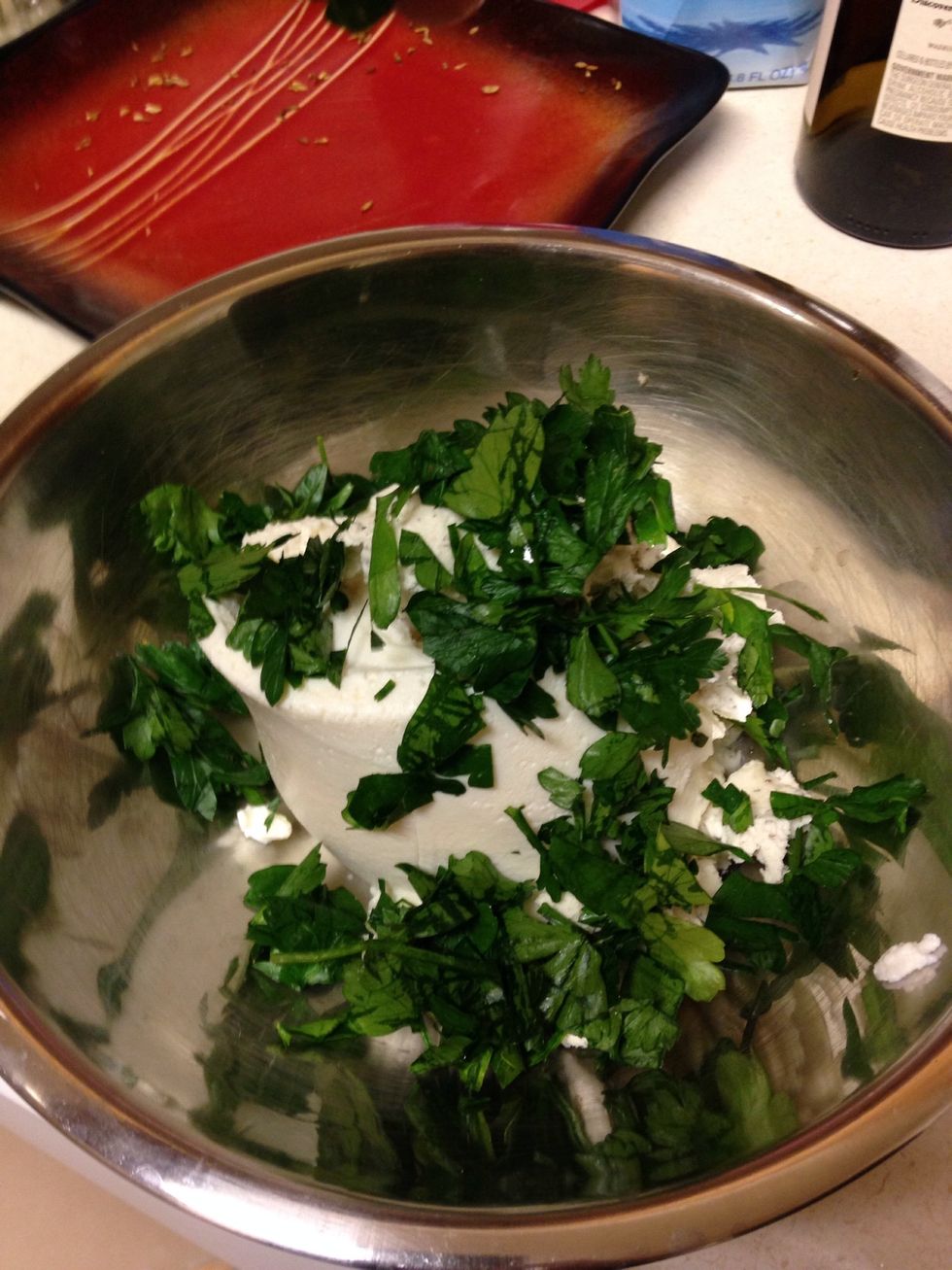 Before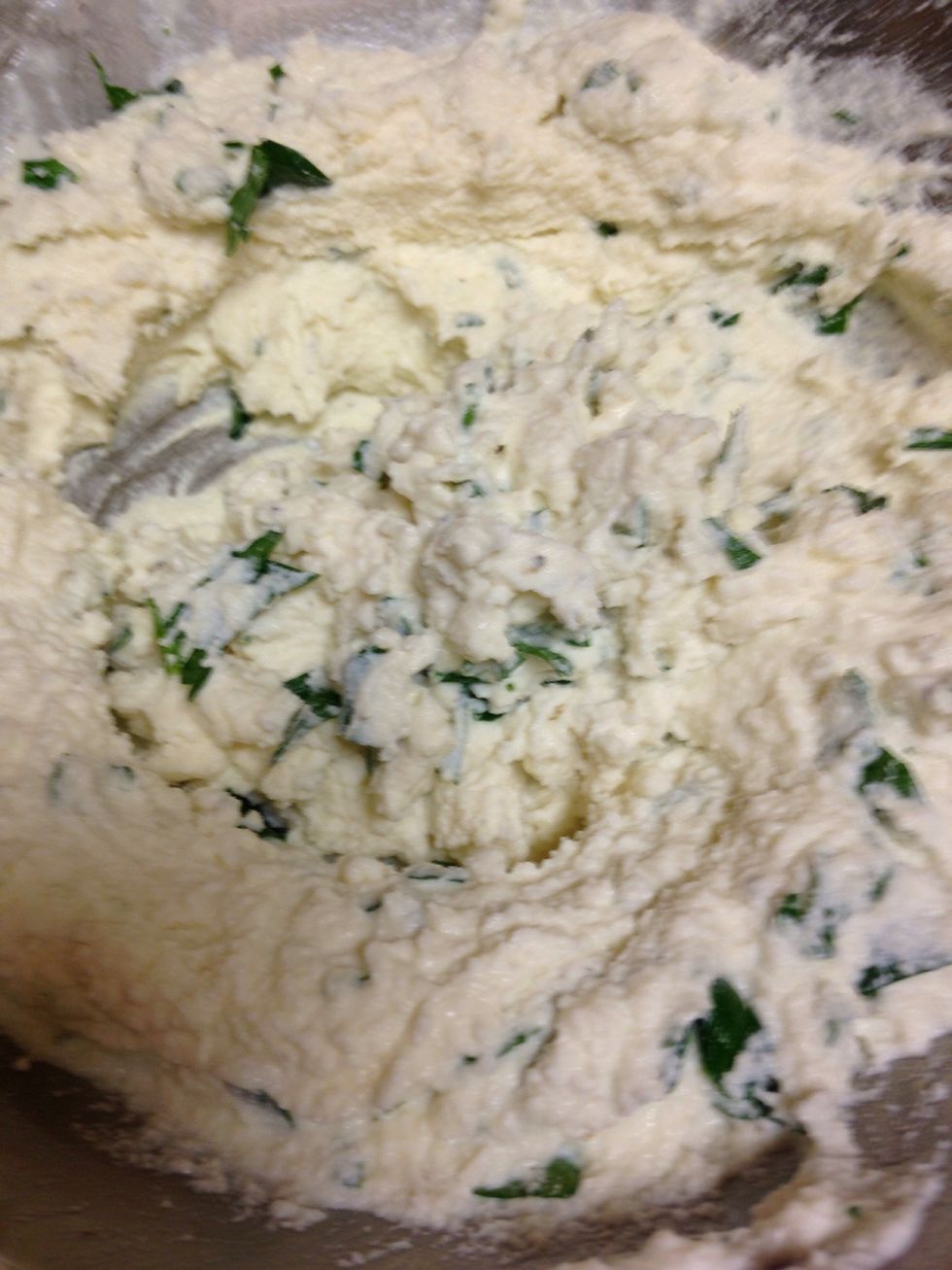 After!
Now crack an egg into the cheese mix
Like so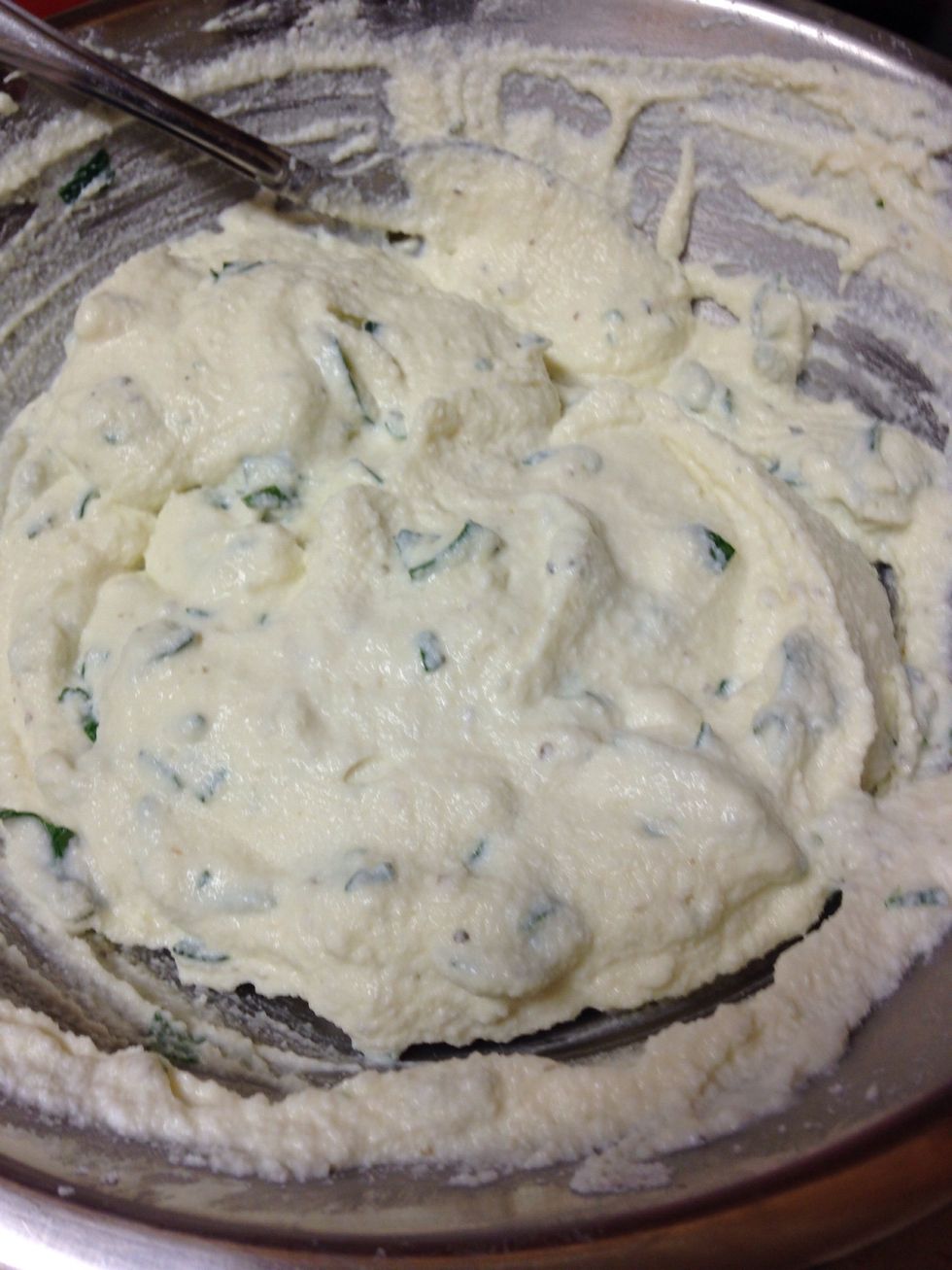 Mix it up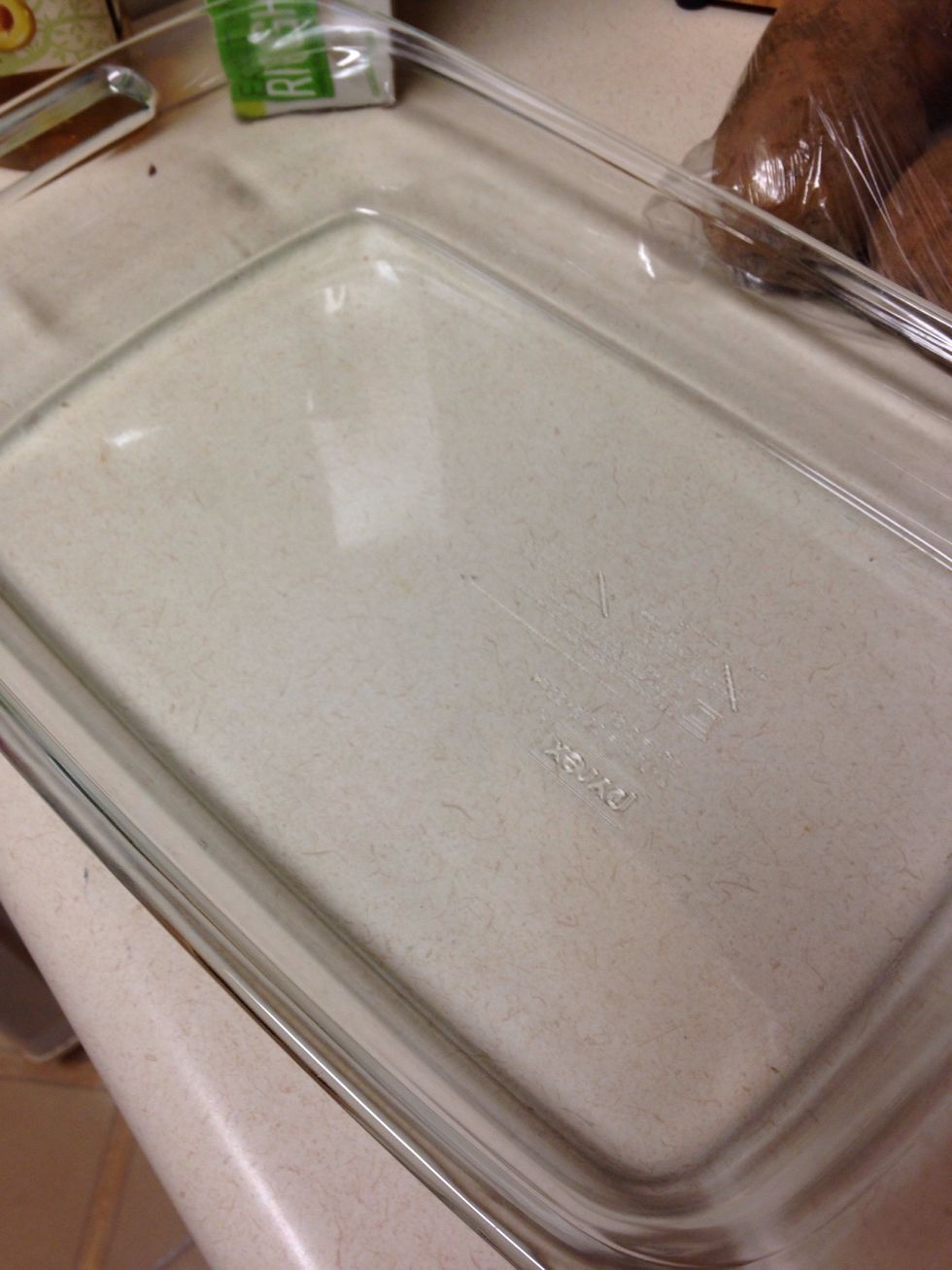 Get your baking dish out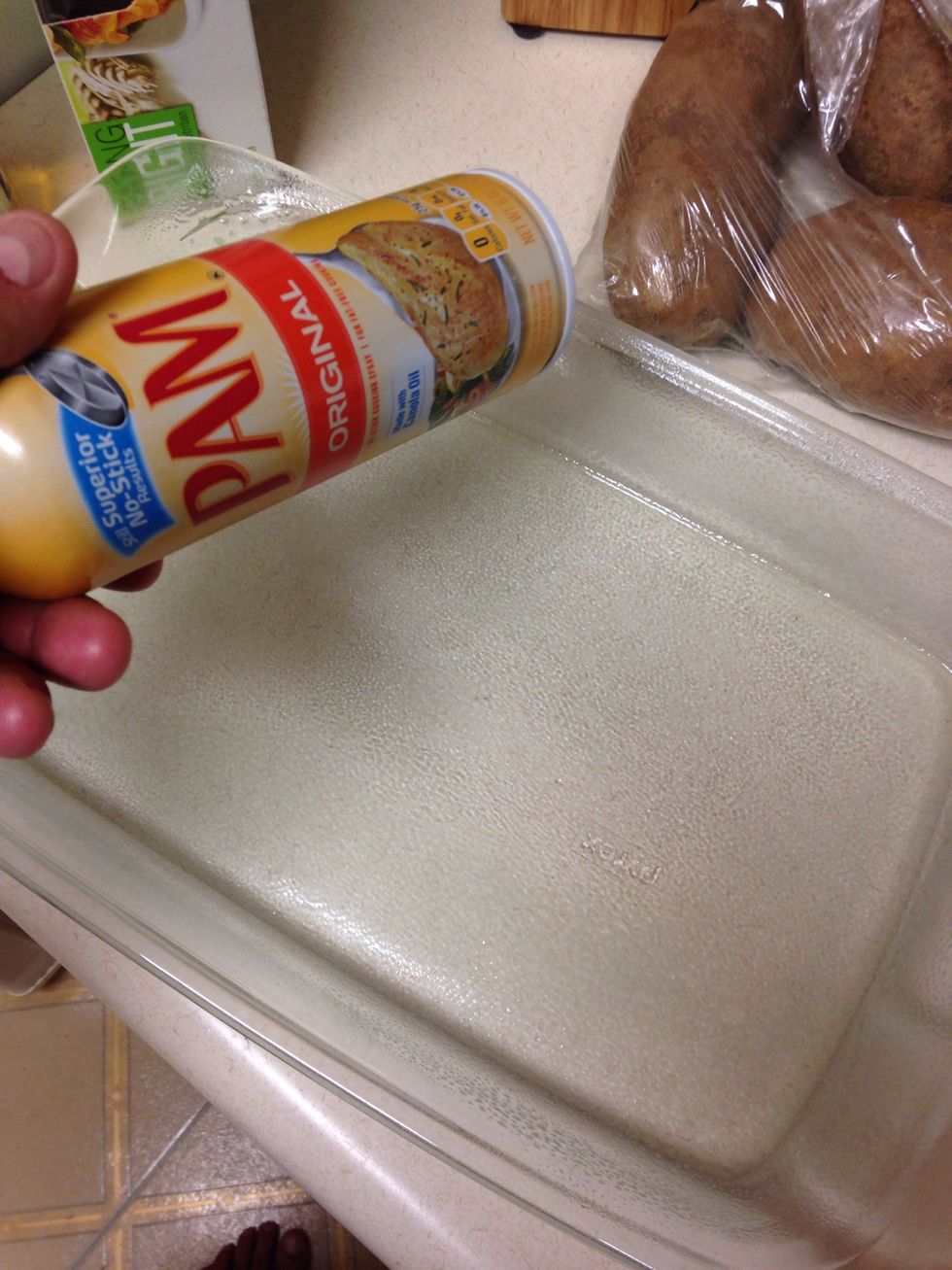 I sprayed it with pam, just to be sure there won't be any sticking
Layer some of the sauce on the bottom of the dish
Layer pasta sheets over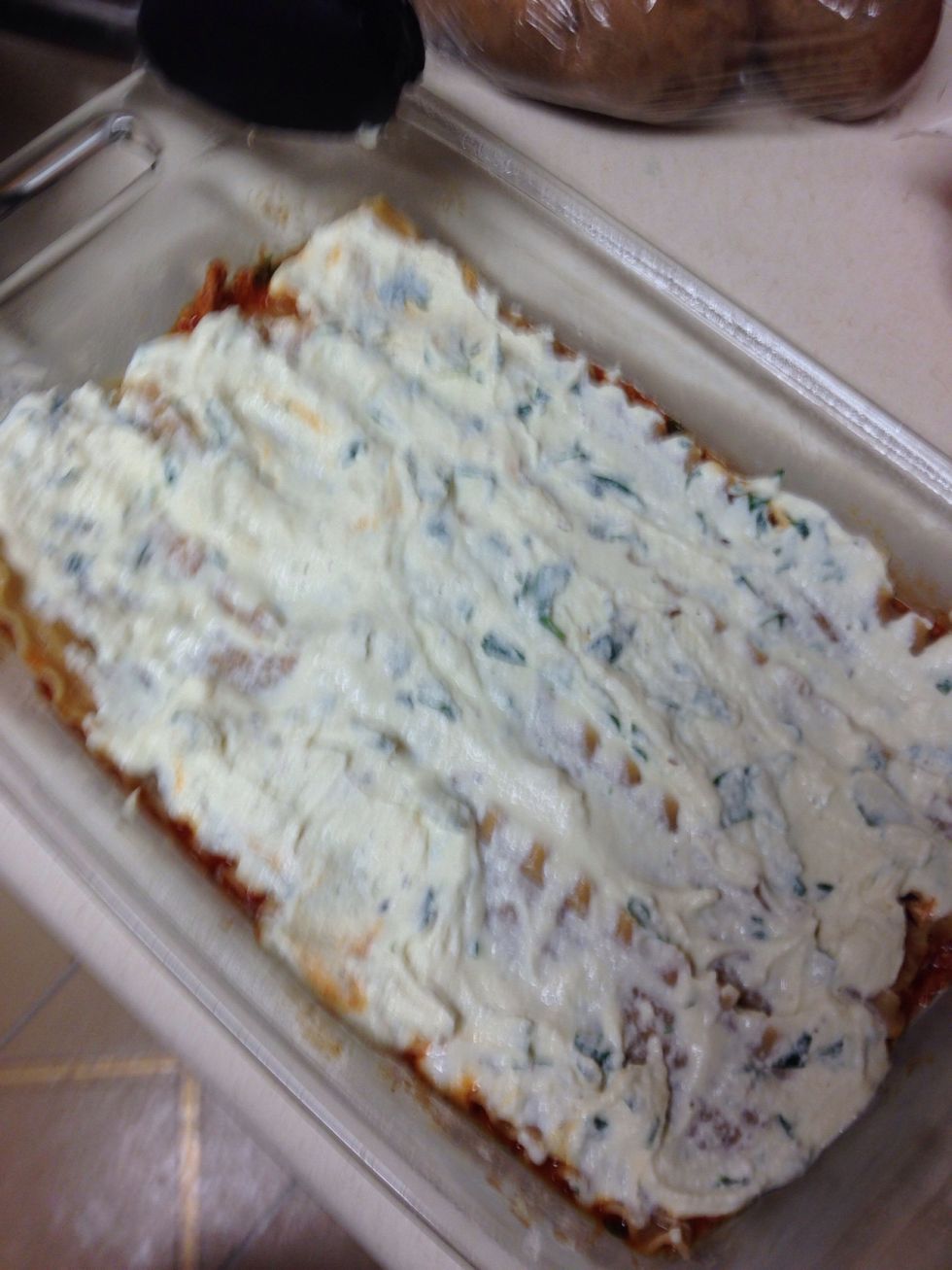 Half the ricotta and goat cheese mix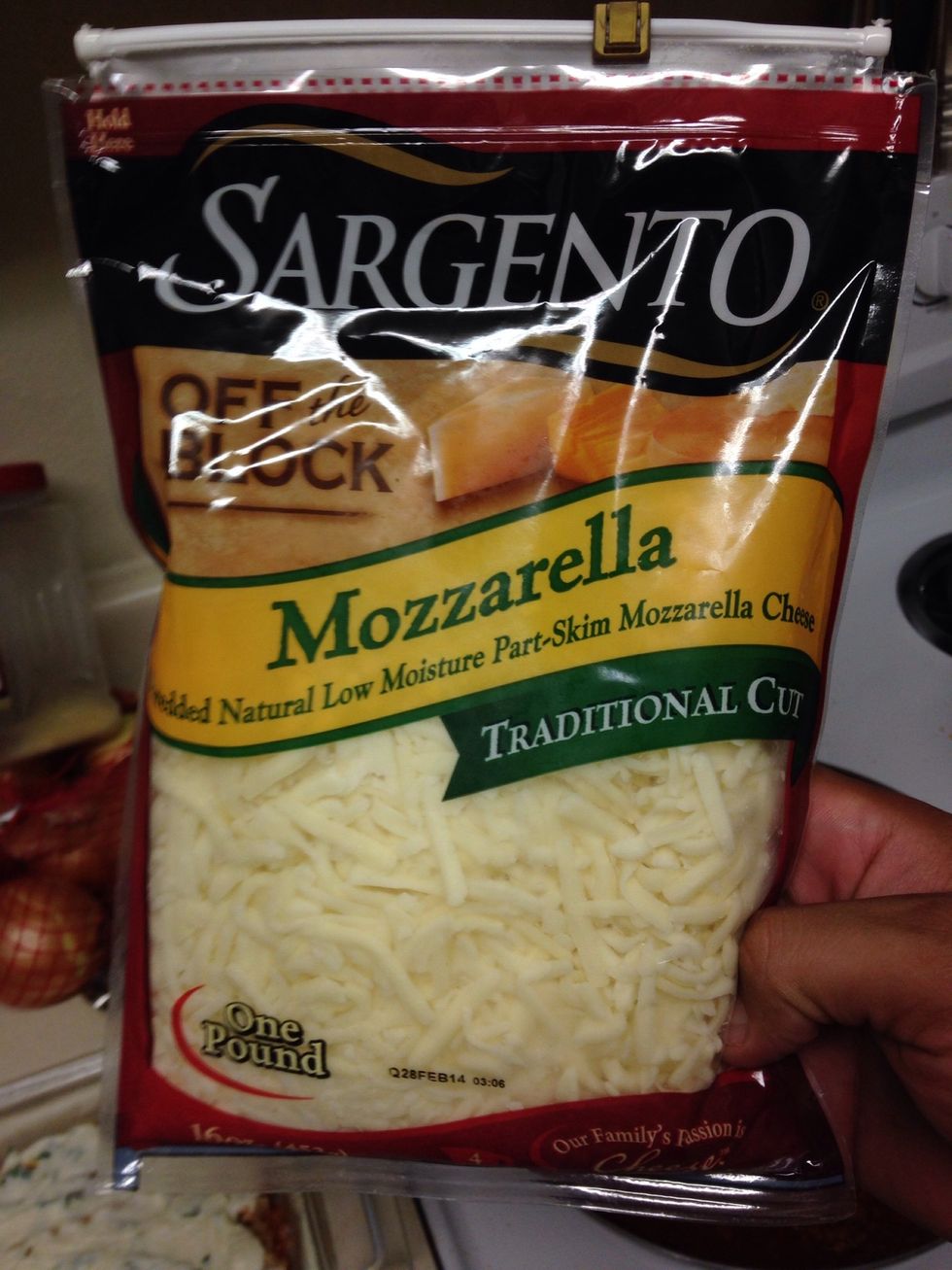 Mozzarella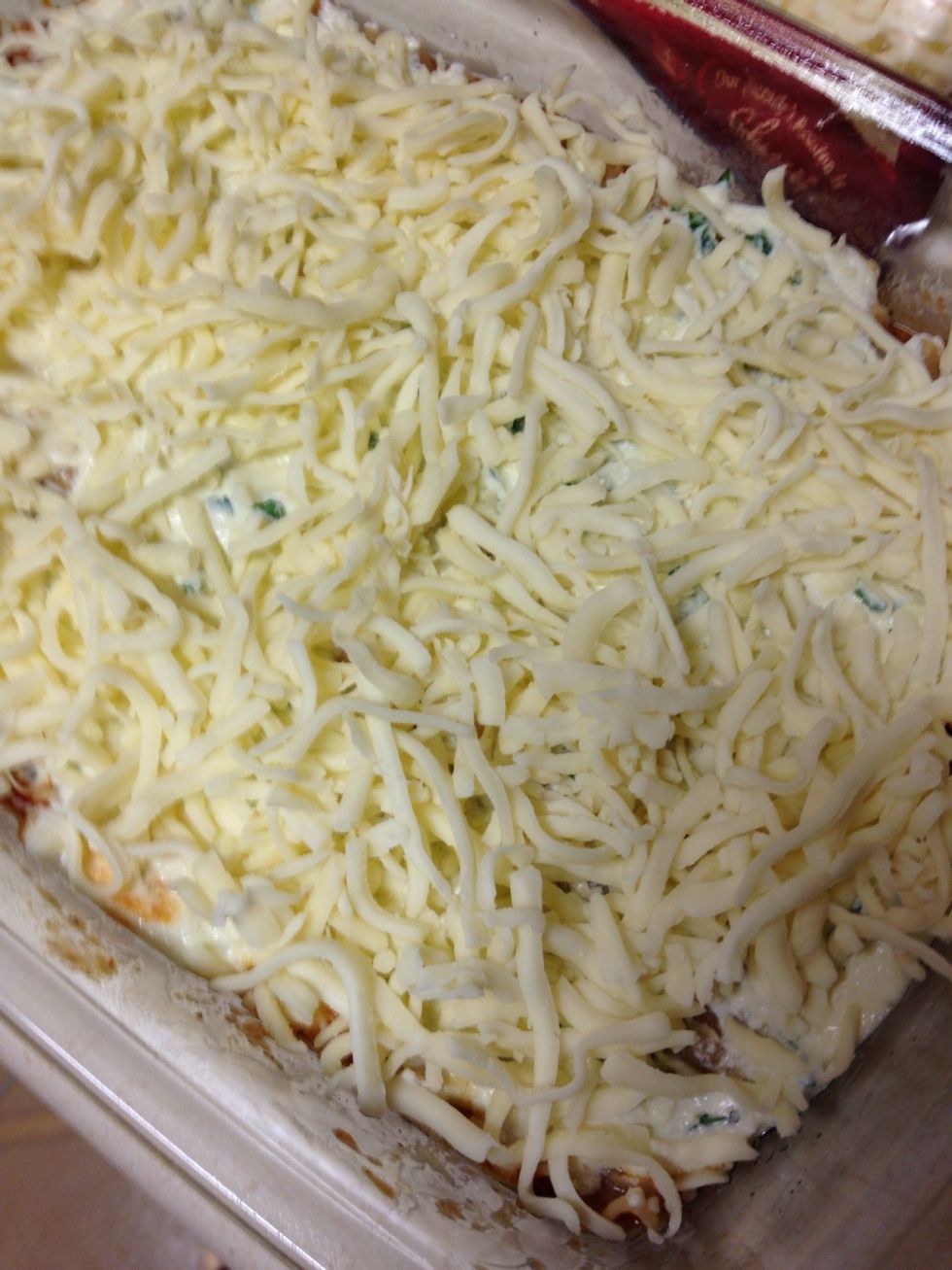 Just a quick layer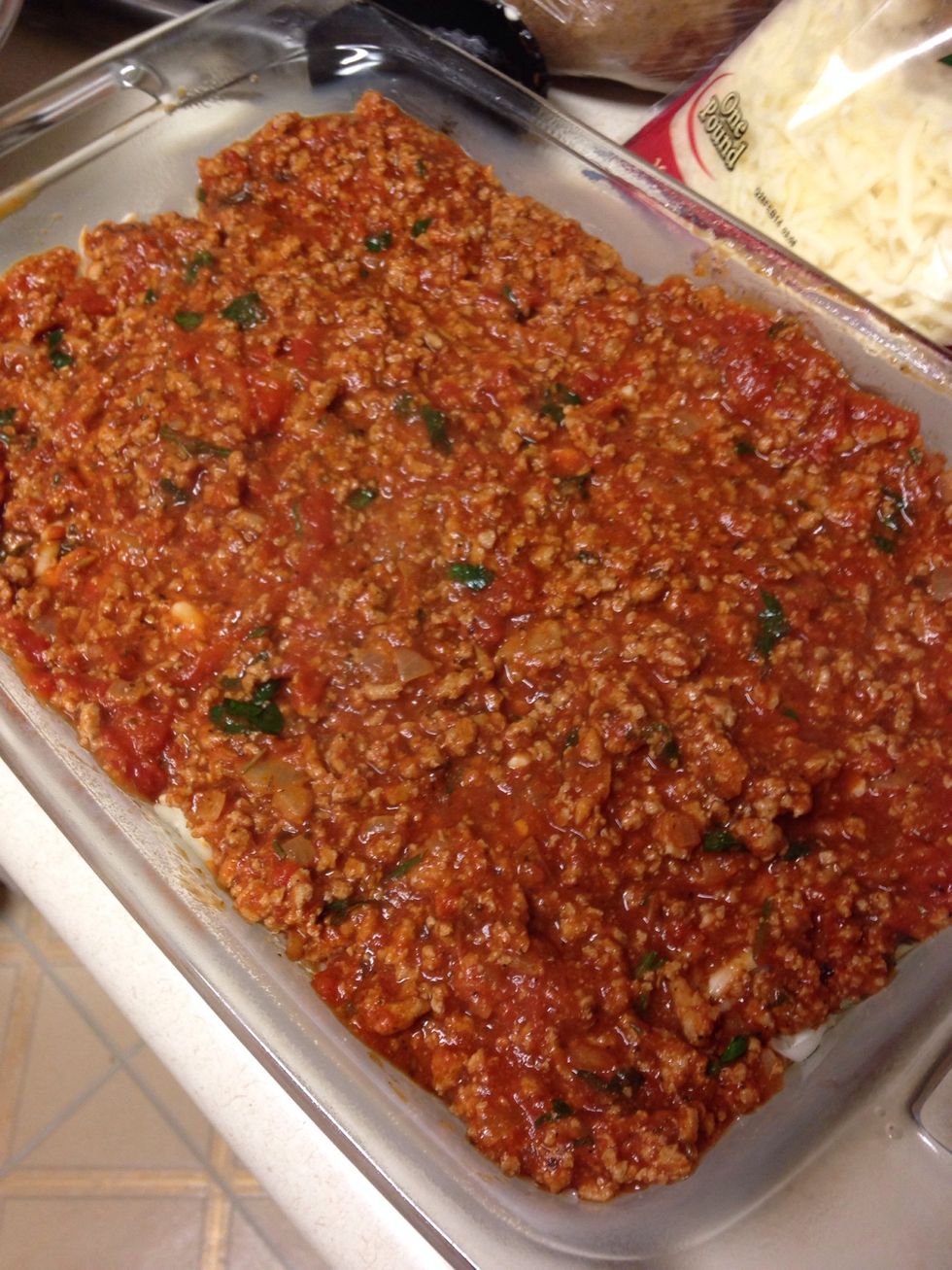 More sauce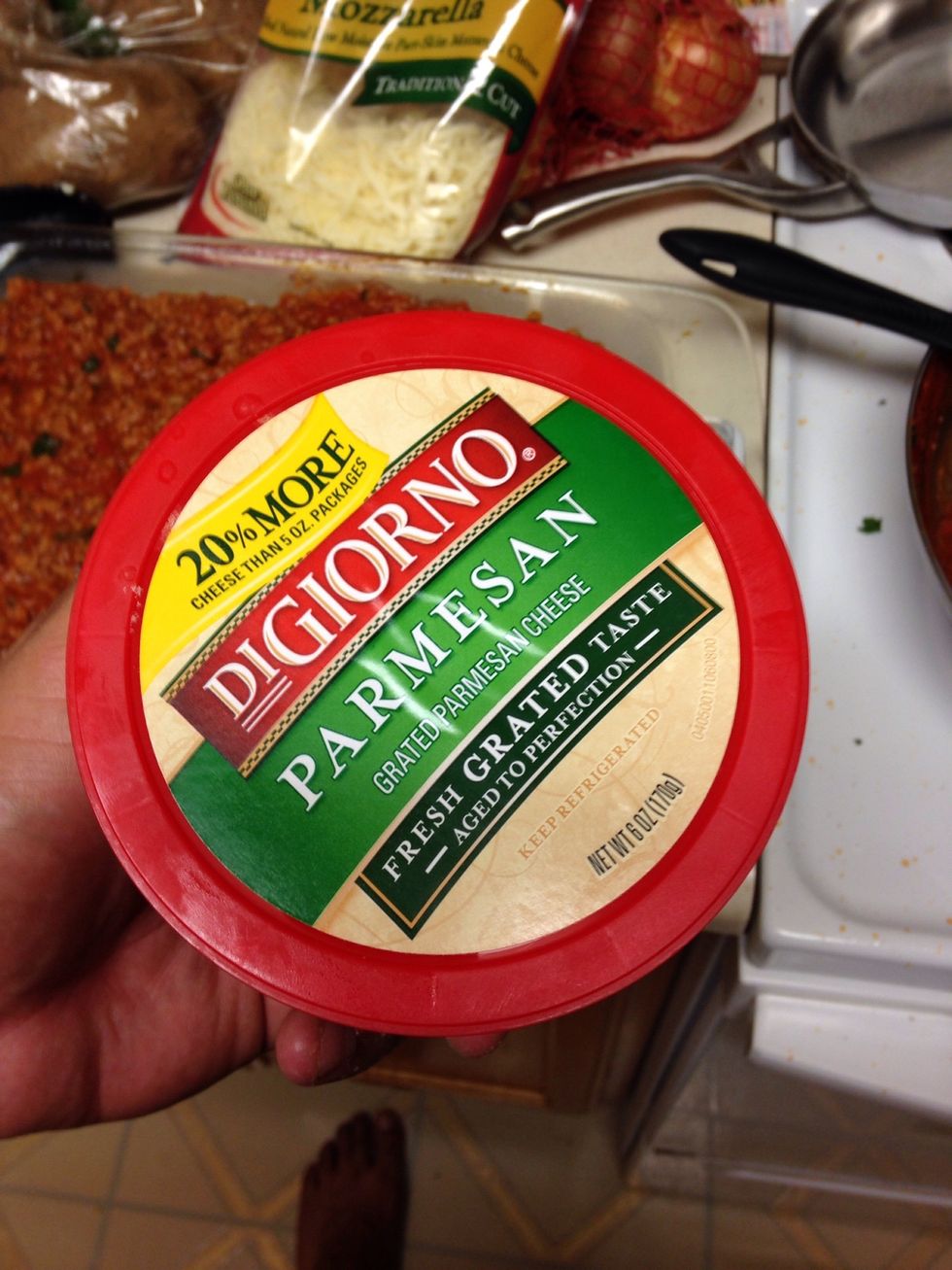 Some parmasean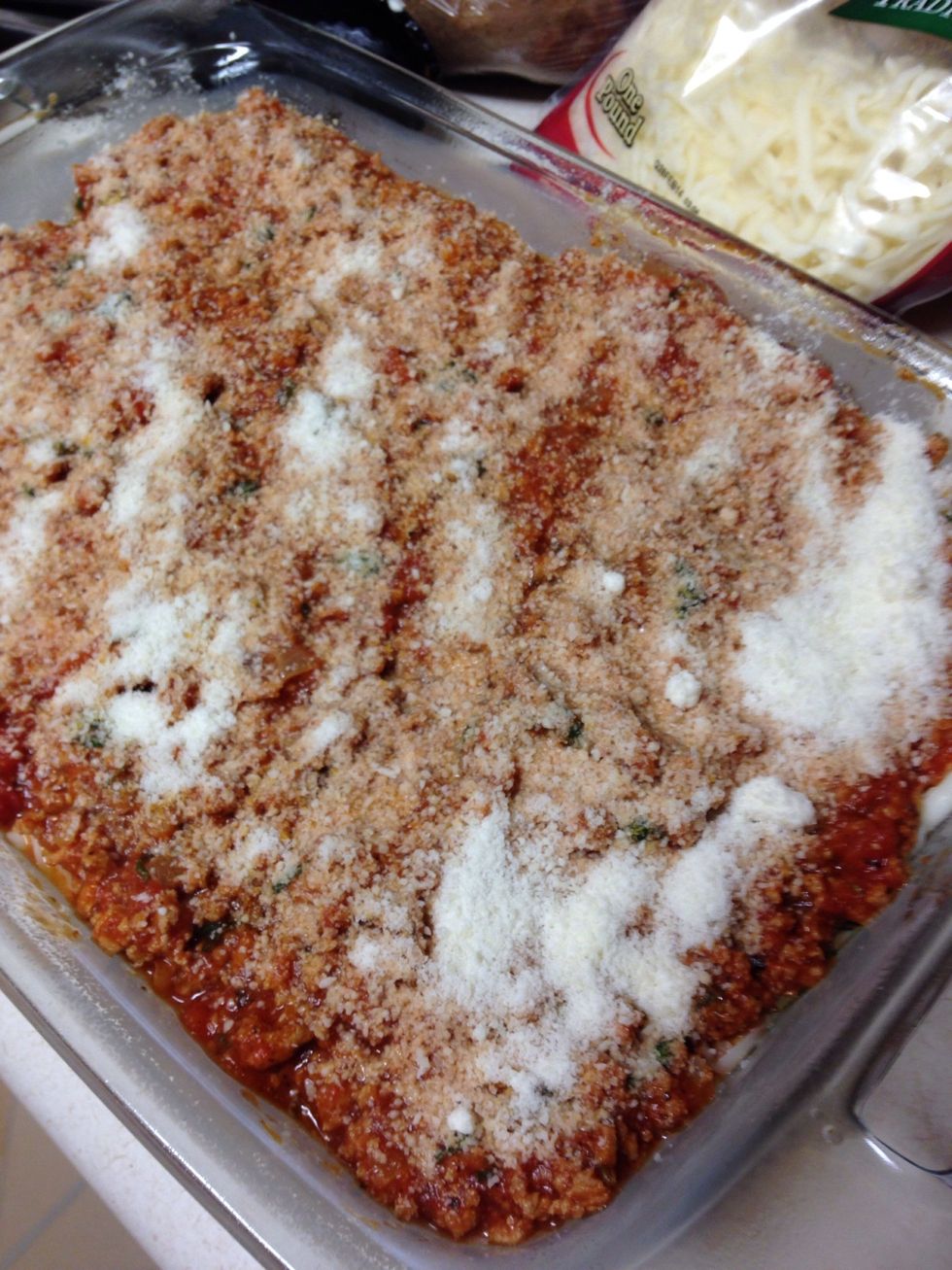 About 1/4 cup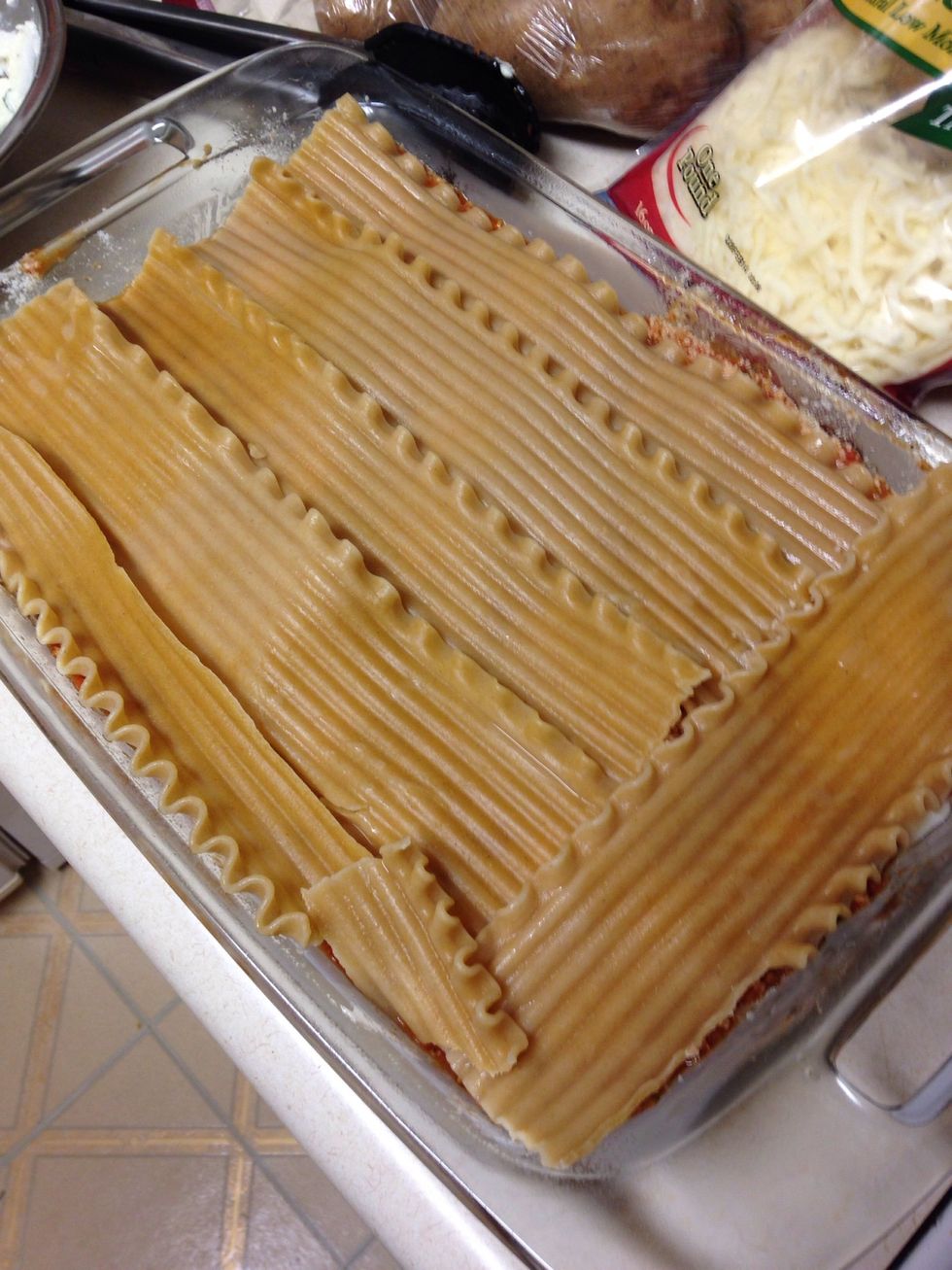 Now repeat the steps
Add tinfoil to the top, I sprayed pma here too, again to alleviate any sticking
Pop it in the oven for 25 minutes
Remove the tinfoil and cook an additional 25 minutes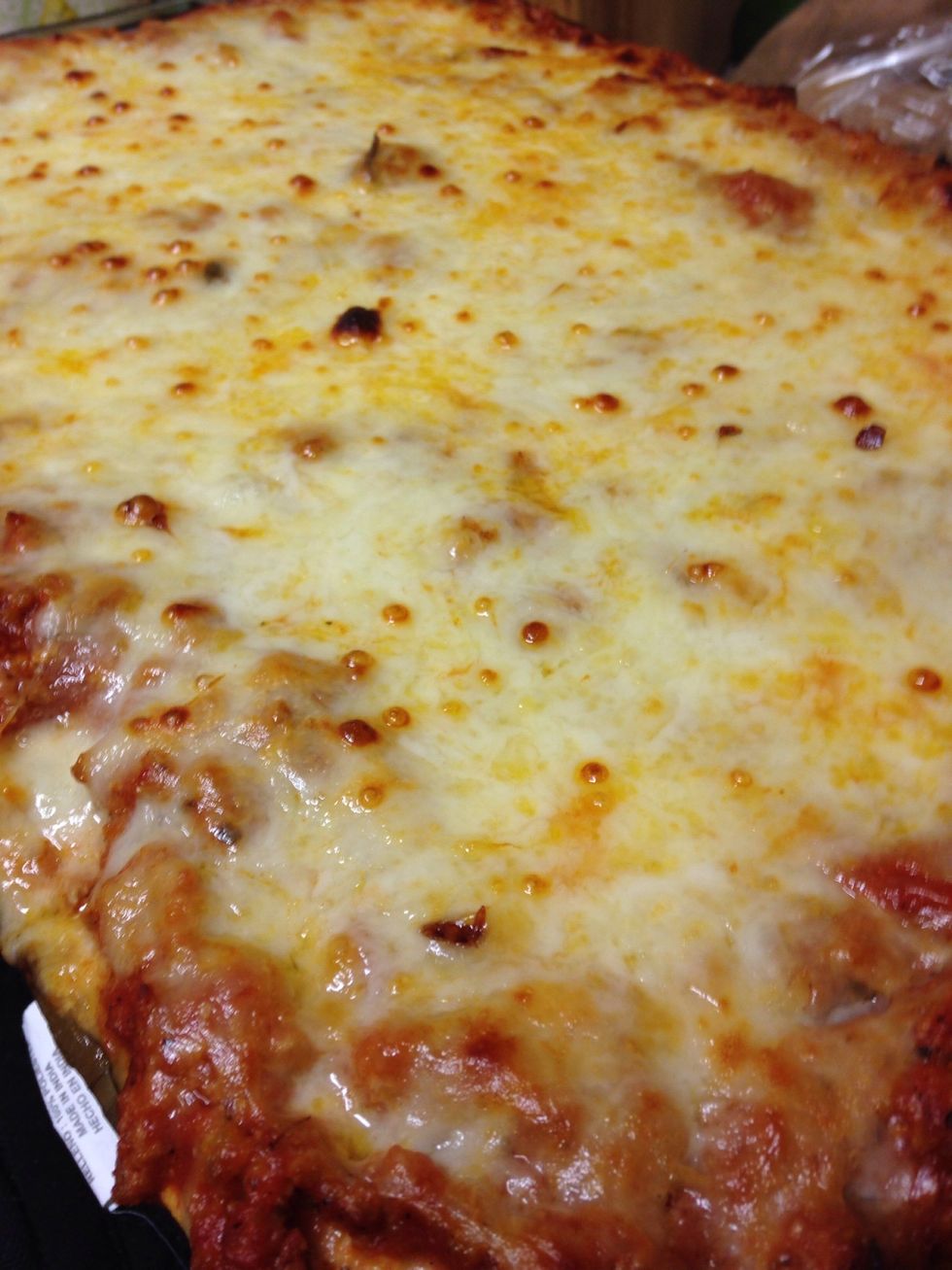 Look at that!!!! Beautiful!!! Let if cool for 20 minutes or so... If you can wait!!!!
Serve it up. Enjoy, check out my Facebook the love of culinary creations ... And don't forget to click that heart up there, and tell your friends! Enjoy
2 pounds ground turkey
1 onion chopped
4 cloves garlic, pressed or minced
Olive oil
1 teaspoon toasted fennel seed
1 Tbls garlic powder
1 Tbls onion flakes
2 Tbls Italian seasoning
1 tsp basil flakes
2 tsp chili flakes
2 tsp salt
1 tsp pepper
28 ounce can while tomatos
6 ounce can tomato paste
15 ounce can tomato sauce
2 Tbls fresh chopped parsley
16 ounces ricotta cheese
3 ounces goat cheese
2 Tbls fresh chopped parsley
Cooked lasagna sheets
Mozzarella
Parmesan cheese
Jerome Moss
I am in the U.S. Navy, and I love to cook, I plan on retiring and opening my own restaurant. Please Enjoy my guides and thanks to everyone who shares theirs!