How to cook scrambled eggs with cheese and hotdogs
Cook Scrambled Eggs With Cheese and Hotdogs
3243
Defrost and slice the hotdogs. Don't slice it too thick or itll take longer to cook.
Add olive oil/butter to the pan and wait for the oil/butter to be hot then throw in the sliced hot dogs.
Fry the hotdogs until their colour changes slightly like this. I actually used cheesy hotdogs that's why they have white spots.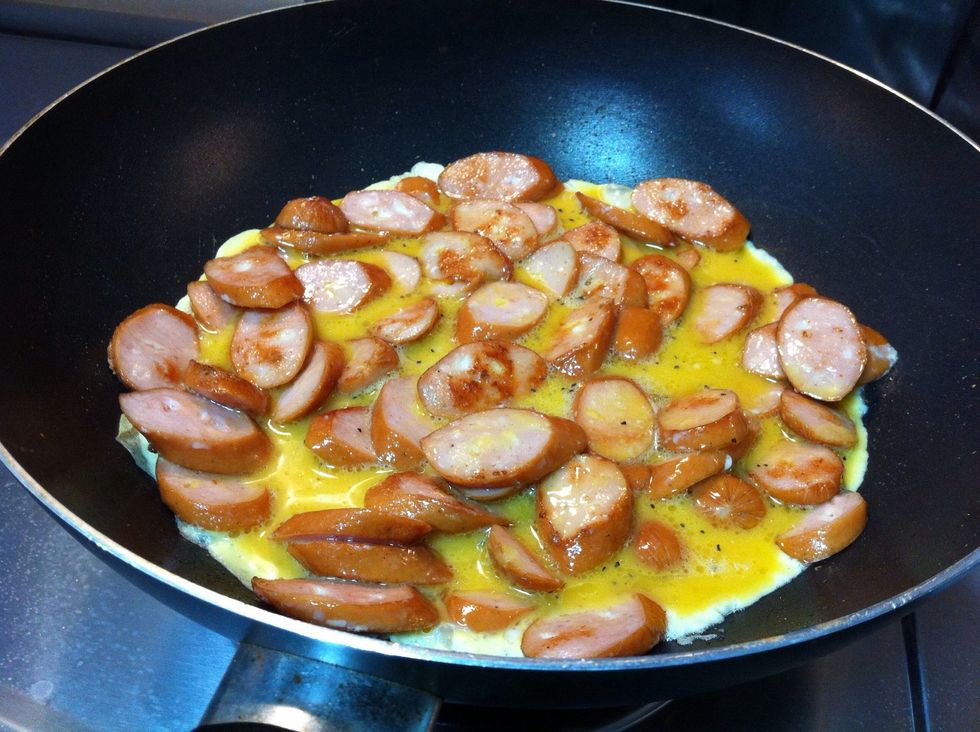 Add in the beaten eggs.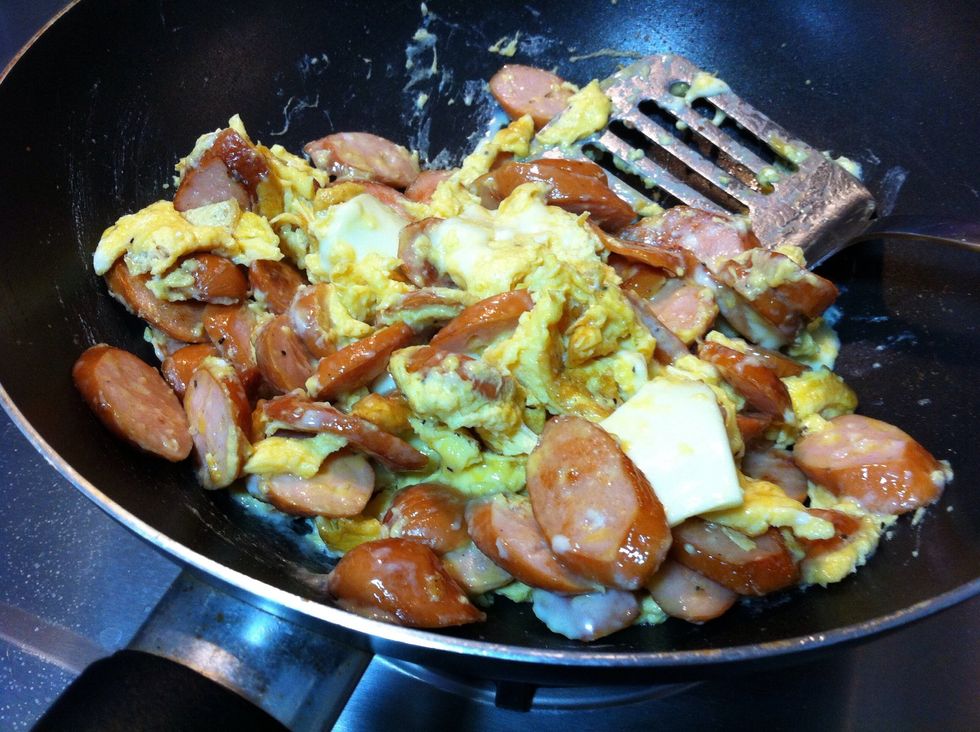 Scramble the eggs then add a few slices of cheese and stir everything for a few seconds. Then turn off the fire and continue stirring for the cheese to melt and mix around.
This is what you get. :)
Hotdogs
Eggs
Cheese
Milk (optional)
Olive oil or butter