How to cook savoury lentils with brussels sprouts
Cook Savoury Lentils With Brussels Sprouts
43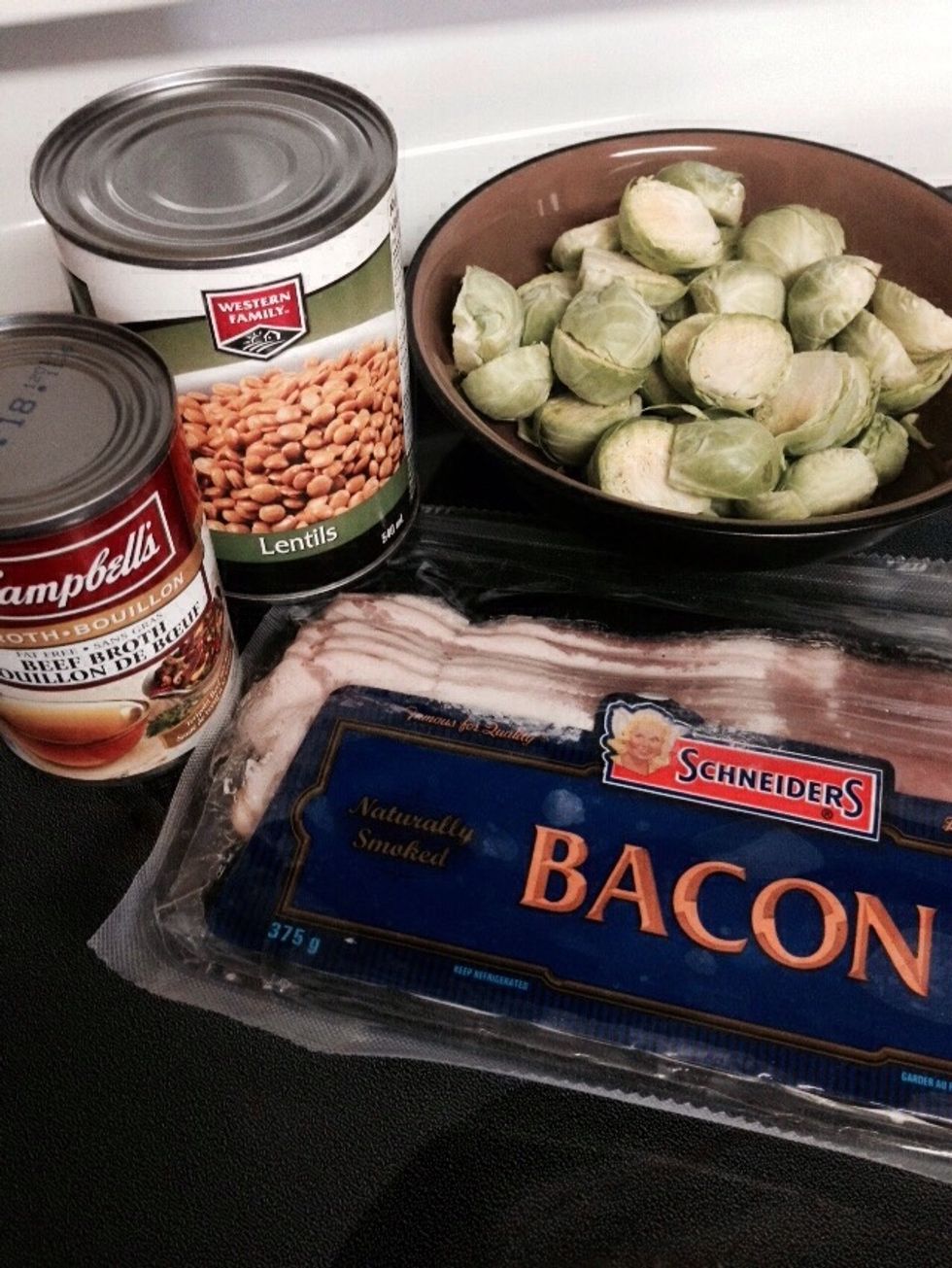 Gather your ingredients. You can prep your Brussels sprouts beforehand or while bacon is cooking.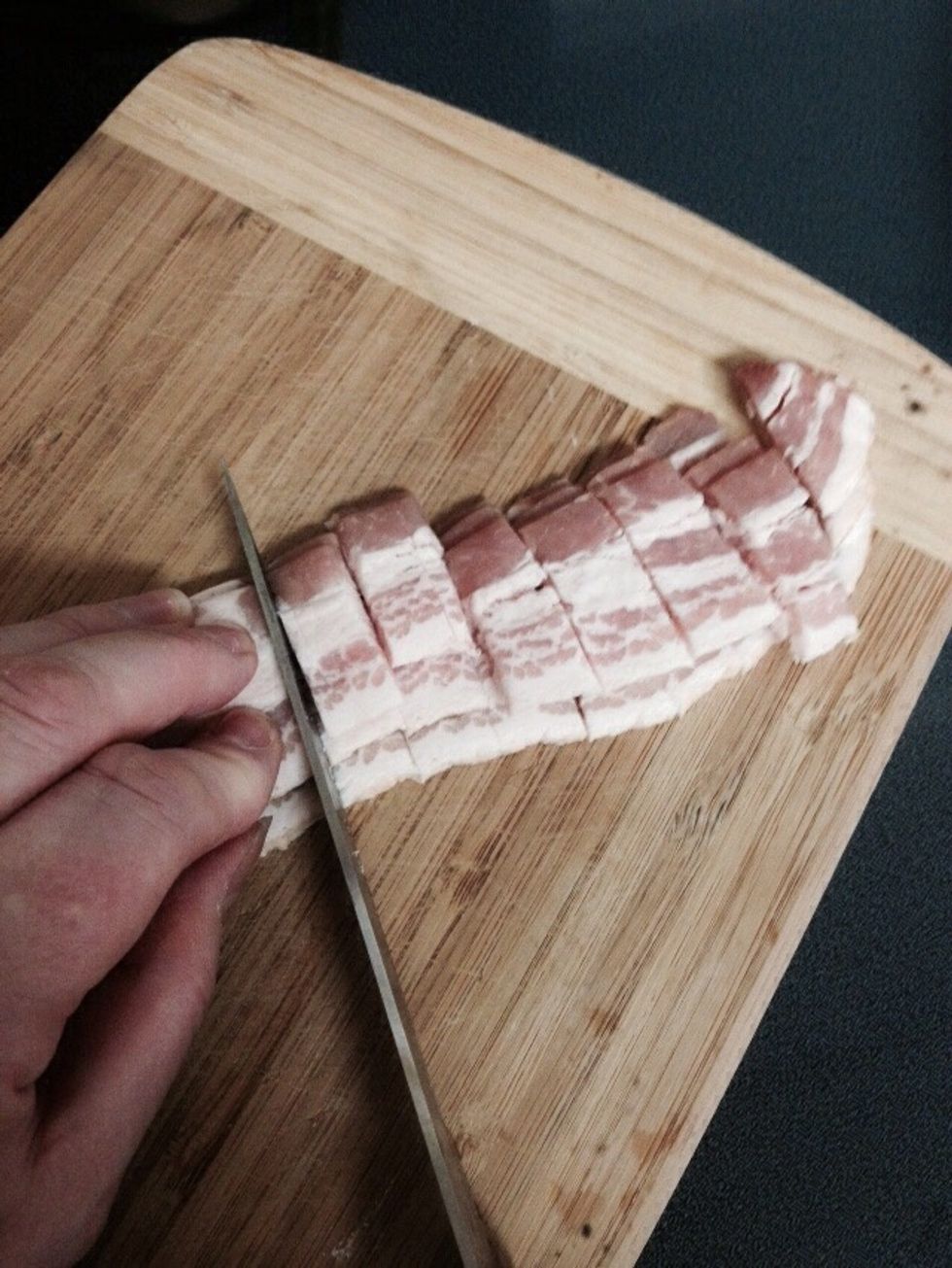 Heat a large skillet over medium heat while you slice the bacon into small bits.
Fry bacon, stirring so that both sides cook evenly.
While bacon is cooking, prep brussels sprouts. Cut off the ends, remove the outer leaves, and slice lengthwise.
When bacon cooked through but still chewy (not crisp), add brussels sprouts. Cook for approximately 10 minutes until they are a brighter green.
Rinse lentils well, then drain. Add to pan. Stir well. Cook for an additional five to ten minutes. I like to continue cooking until the brussels sprouts are browned slightly.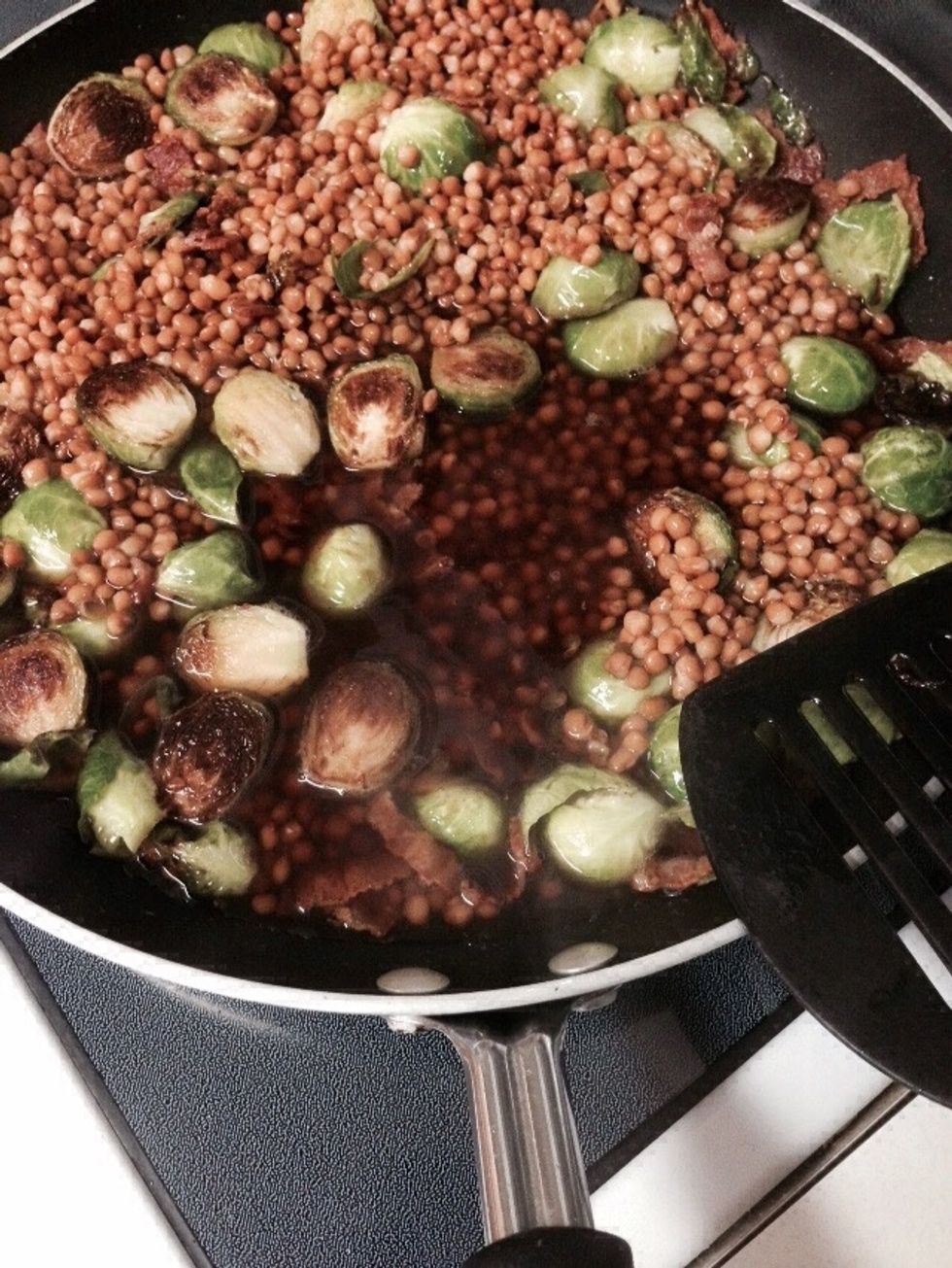 Pour beef broth into pan. Continue to cook for approximately 10 minutes until broth is reduced.
The mixture should be bubbling more than a simmer in order to reduce the liquid.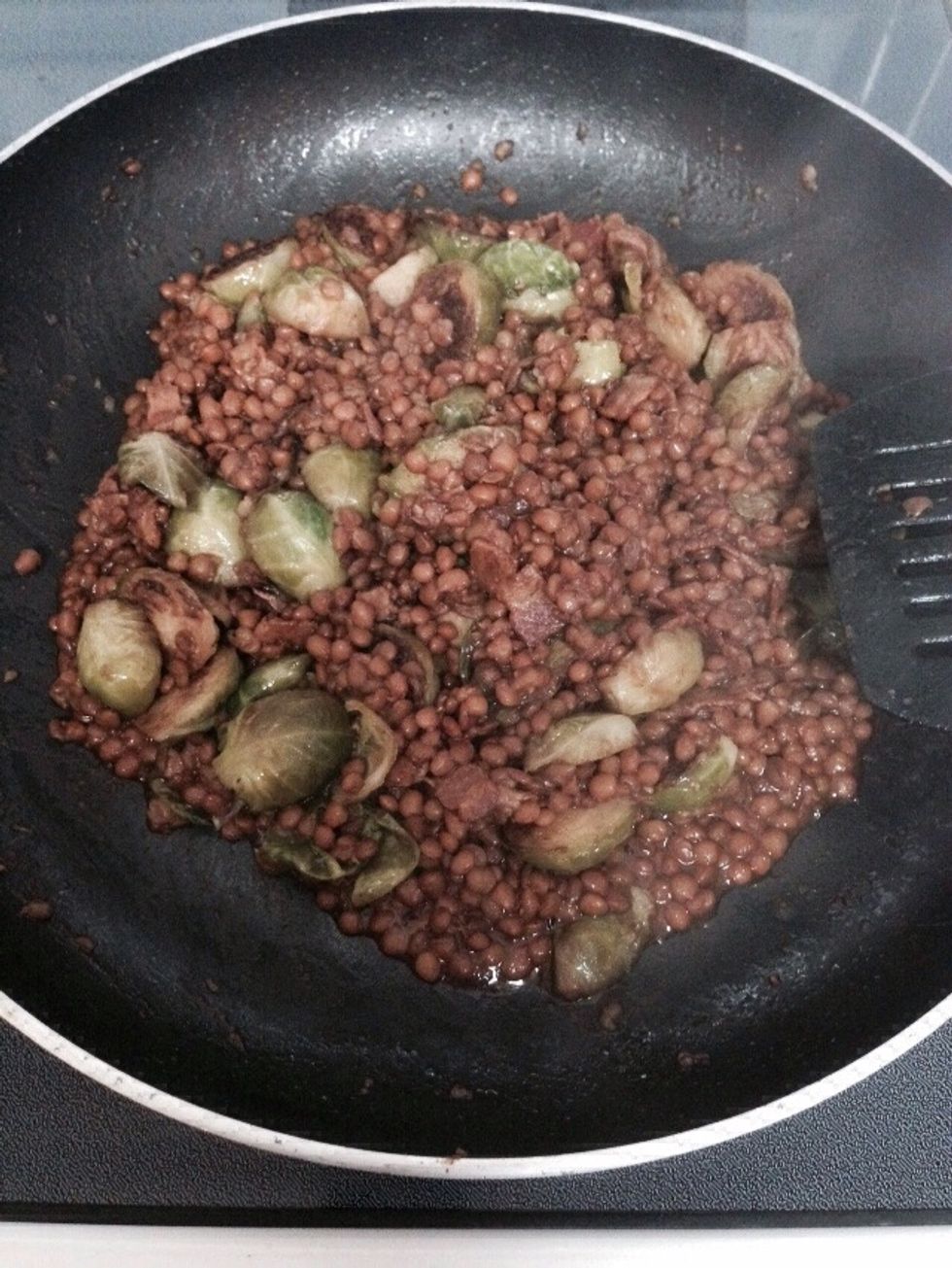 The meal is ready when the liquid does not run and it can be scooped out without dripping.
1 can lentils
1 can beef broth
18 Brussels sprouts
4 strips of bacon
Cyn M
To be creative: loving life enough that you want to enhance its beauty, bring a little more music to it, a little more poetry to it, a little more dance to it.