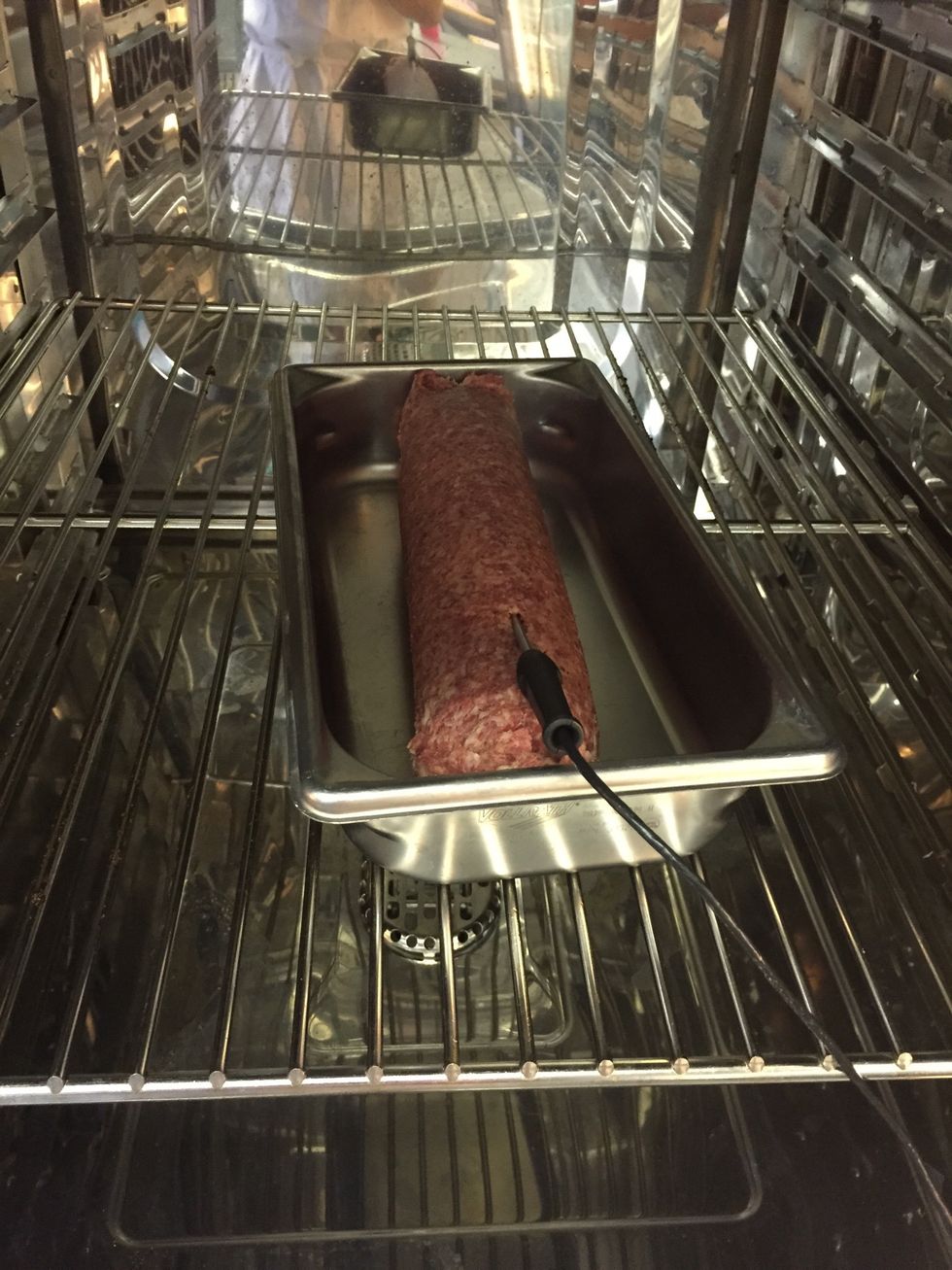 Place temperature probe in center of sausage roll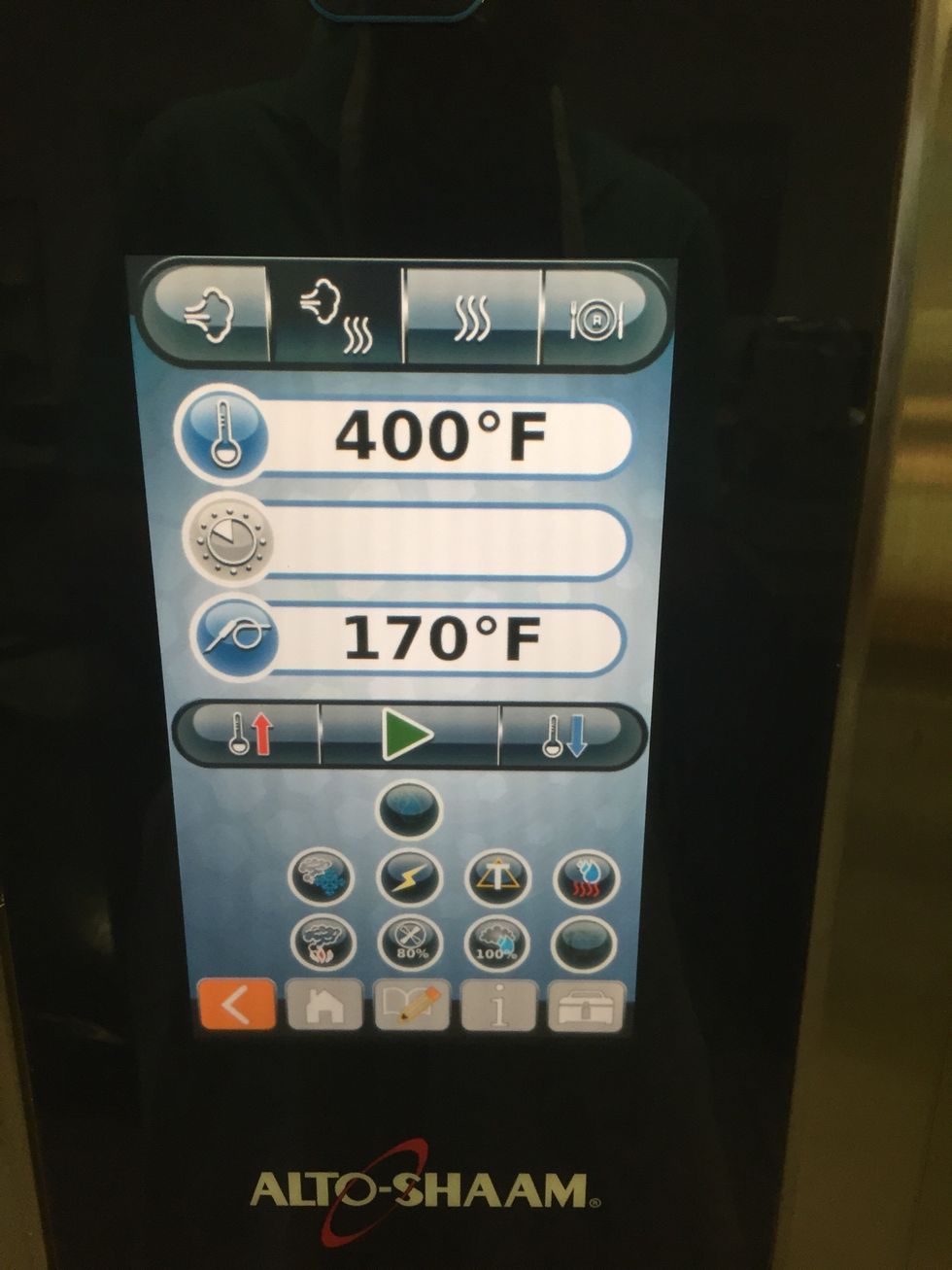 Cook in combi mode at 400 degrees. Probe temp should be 170. Set humidity to 32% to allow sausage to brown.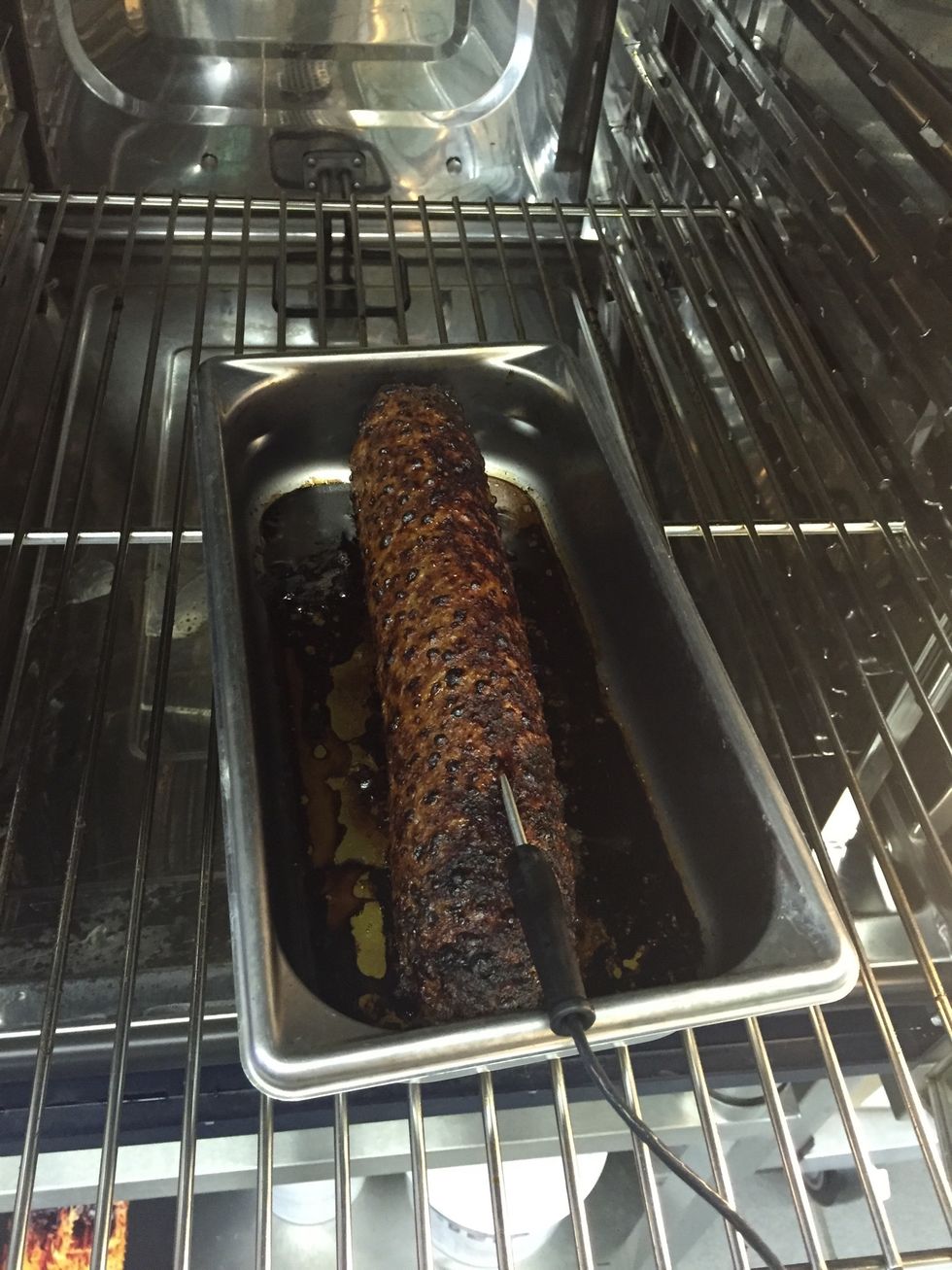 Sausage will be dark brown with internal temp of approximately 170. Fat is left in the pan.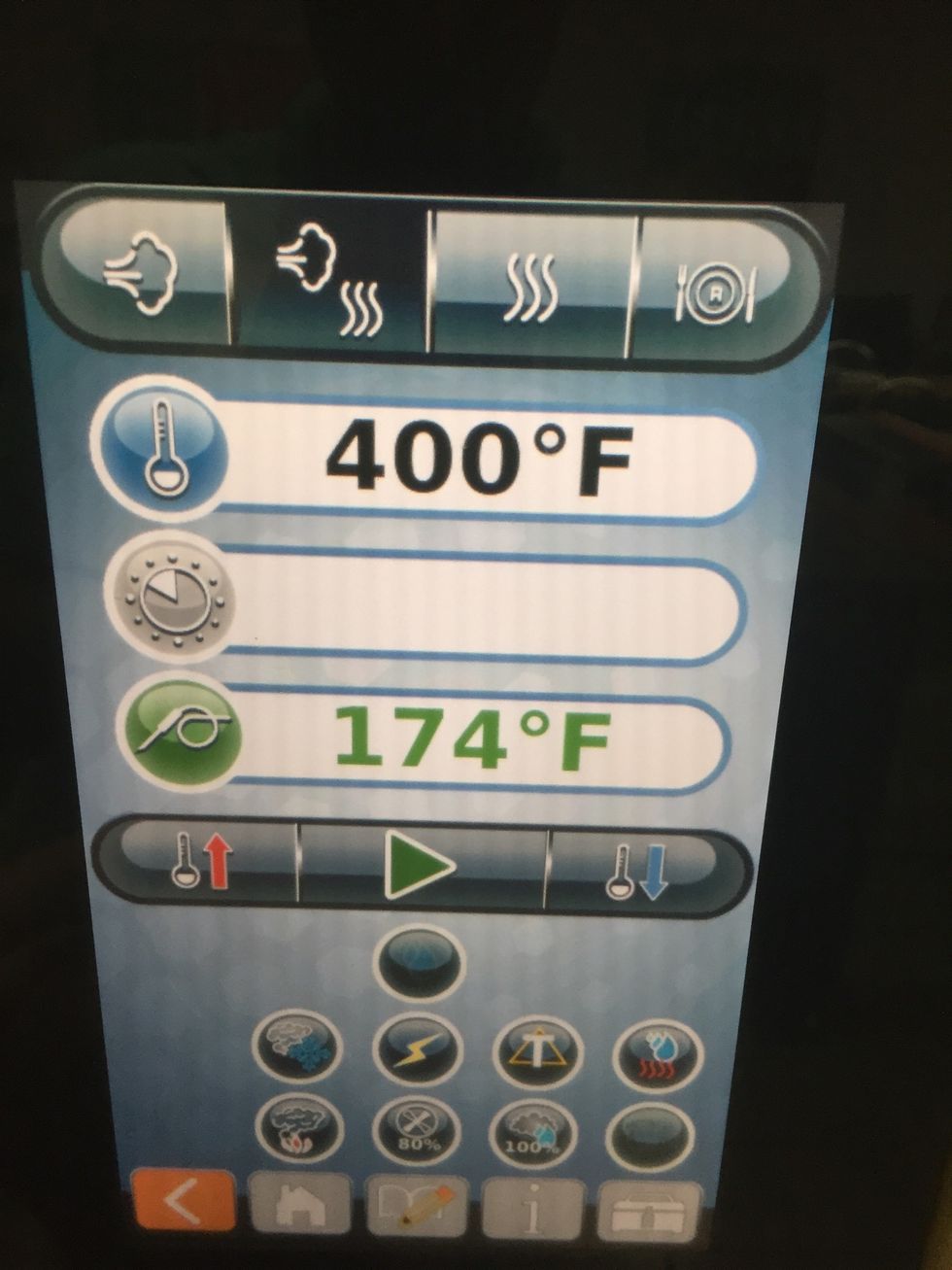 Final internal temp
Place roll in Robot Coupe and pulse to break up chunks.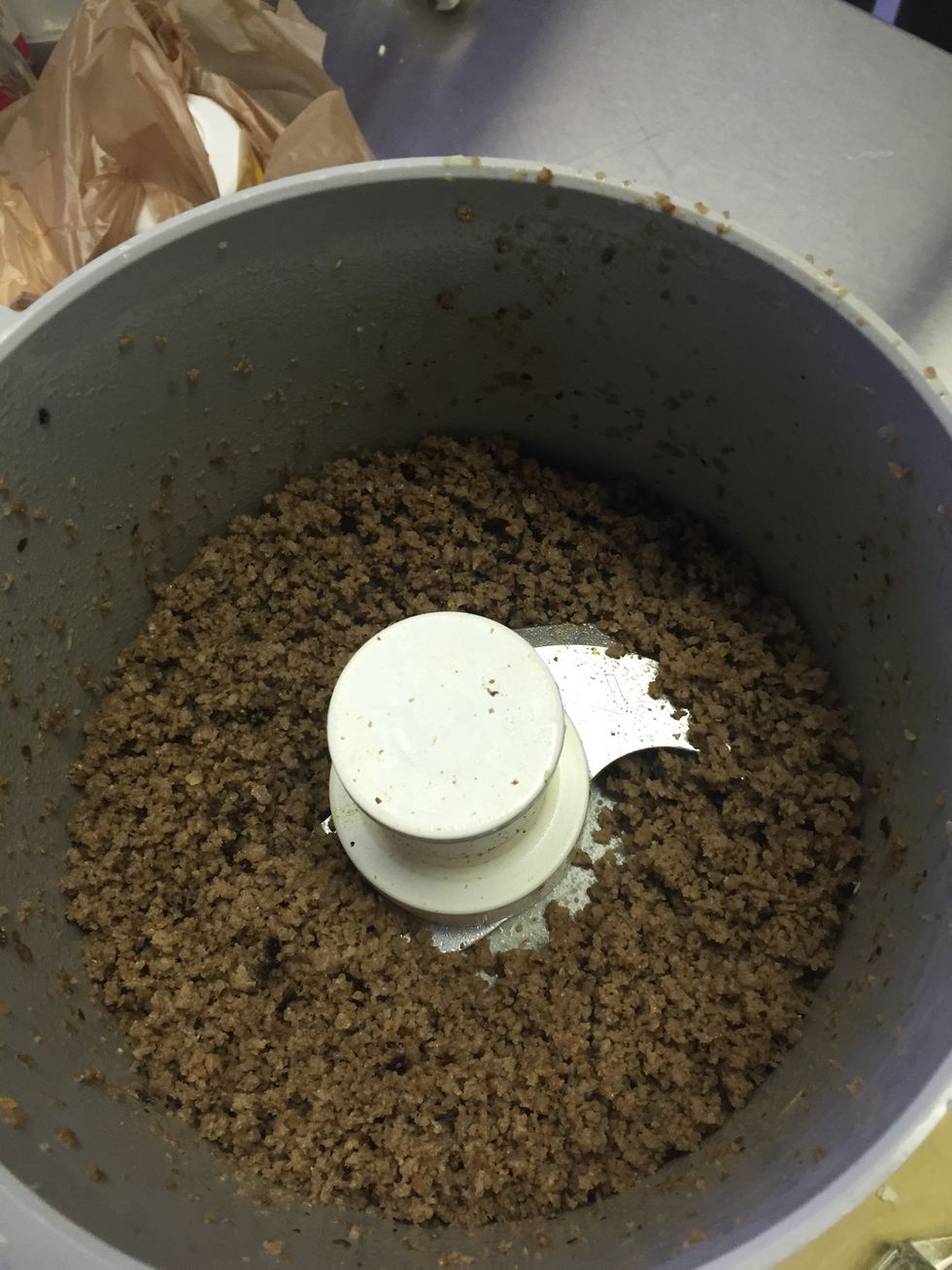 About 7 pulses will break up the meat to use in any dish without large chunks.