How to cook saturday pheasant 🍗
This tasty classic can be made with good quality chicken if fresh pheasant is not accessible. If you visit your local farmers market, I bet you'll find local wild game meats! 🍁
246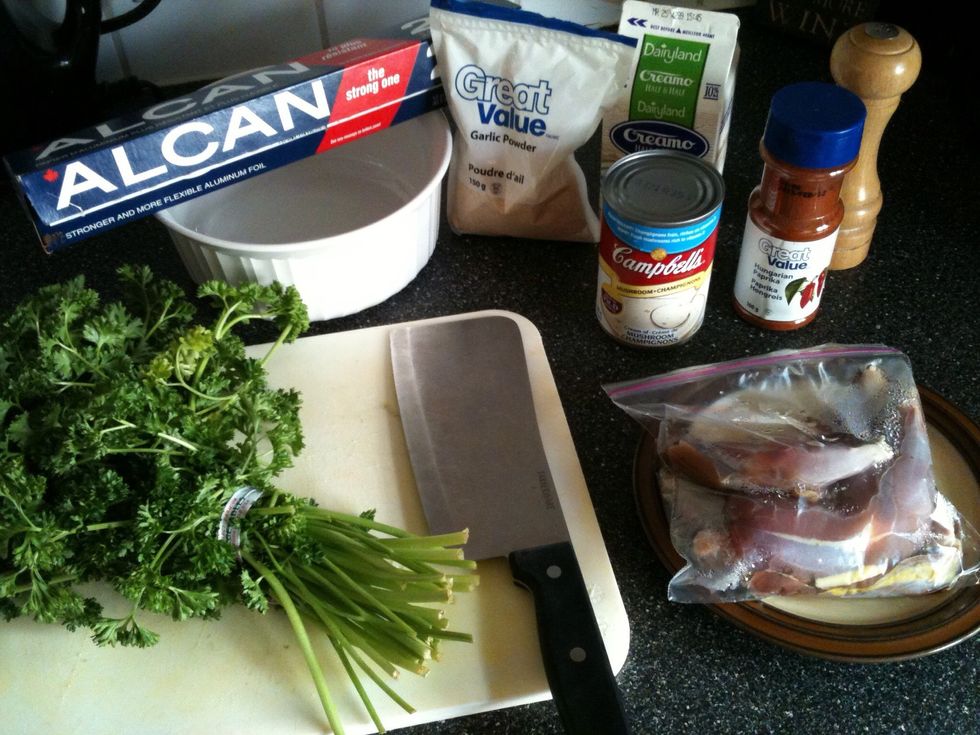 Gather the goods. Wash your parsley and dry on paper towel. Preheat oven to 350 C.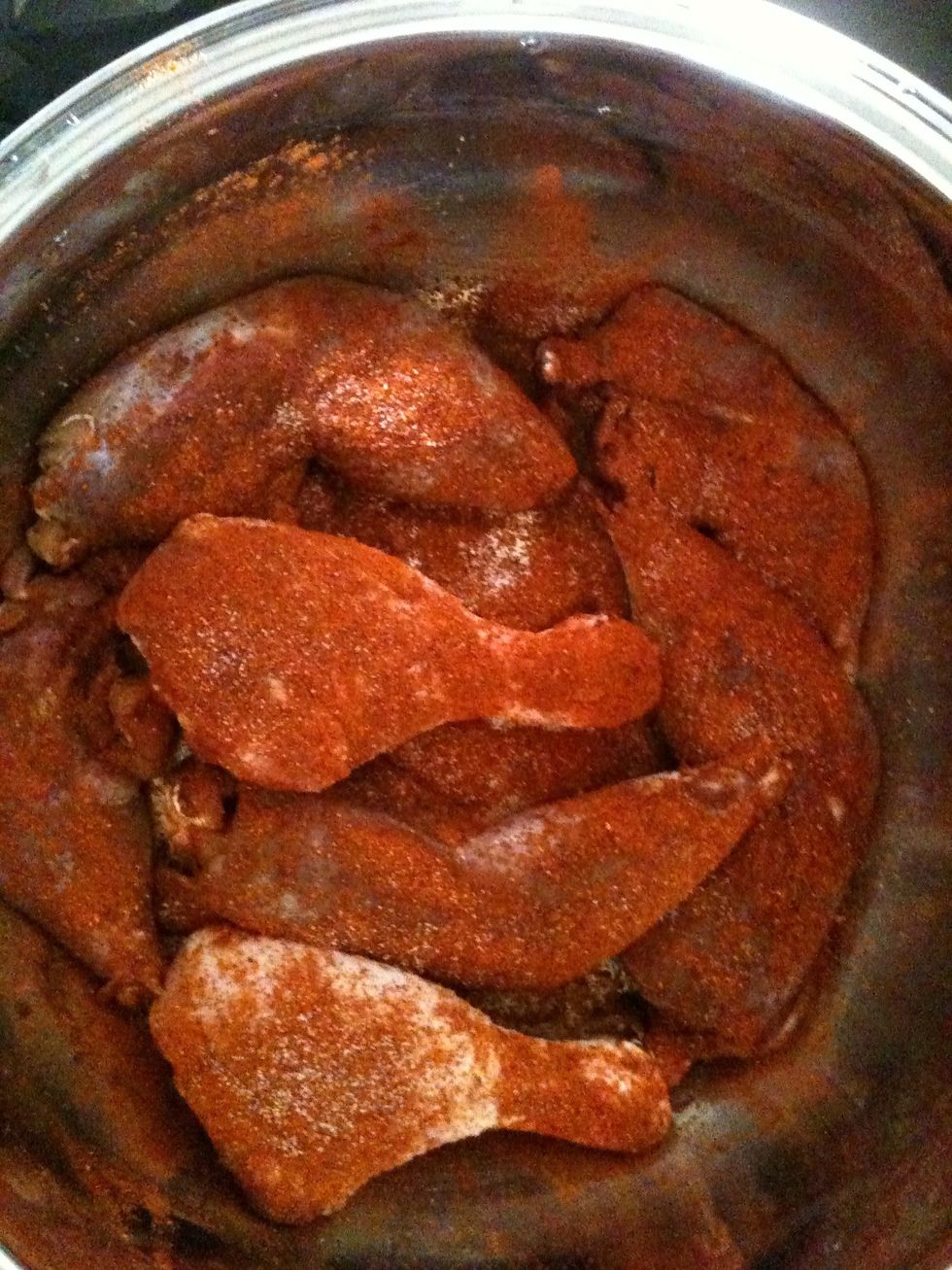 Salt the pheasant (/chicken) legs and dust with the garlic powder and paprika.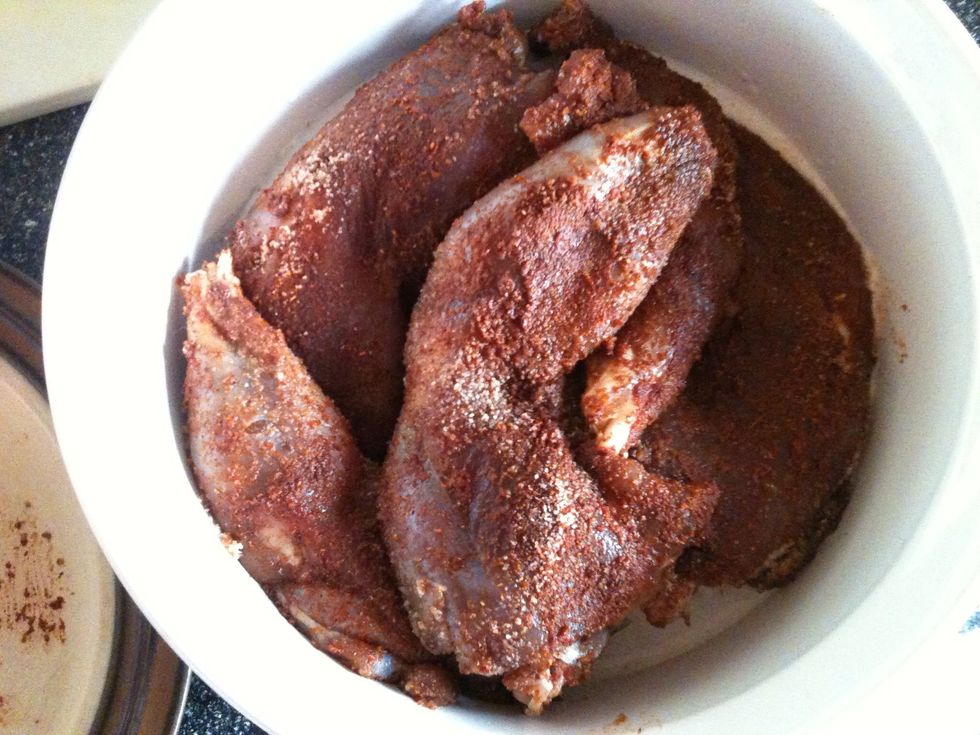 I then rubbed the spices into and under the skin..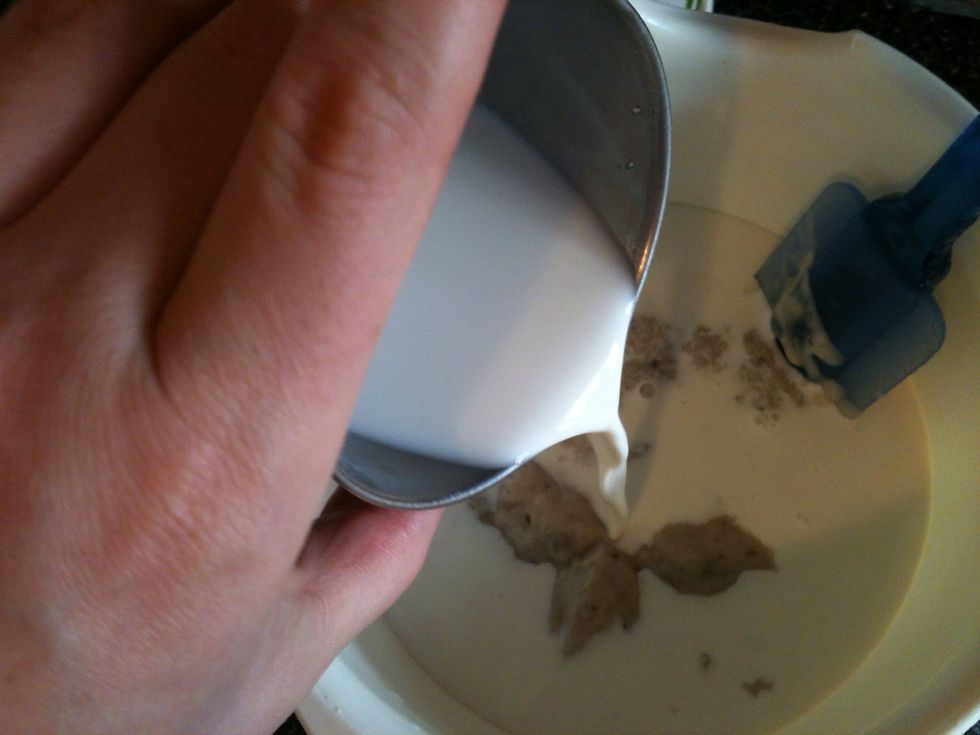 In a bowl, mix the mushroom soup, cream and any leftover paprika or garlic powder that is leftover. Hell! throw in an extra healthy pinch of garlic powder anyway!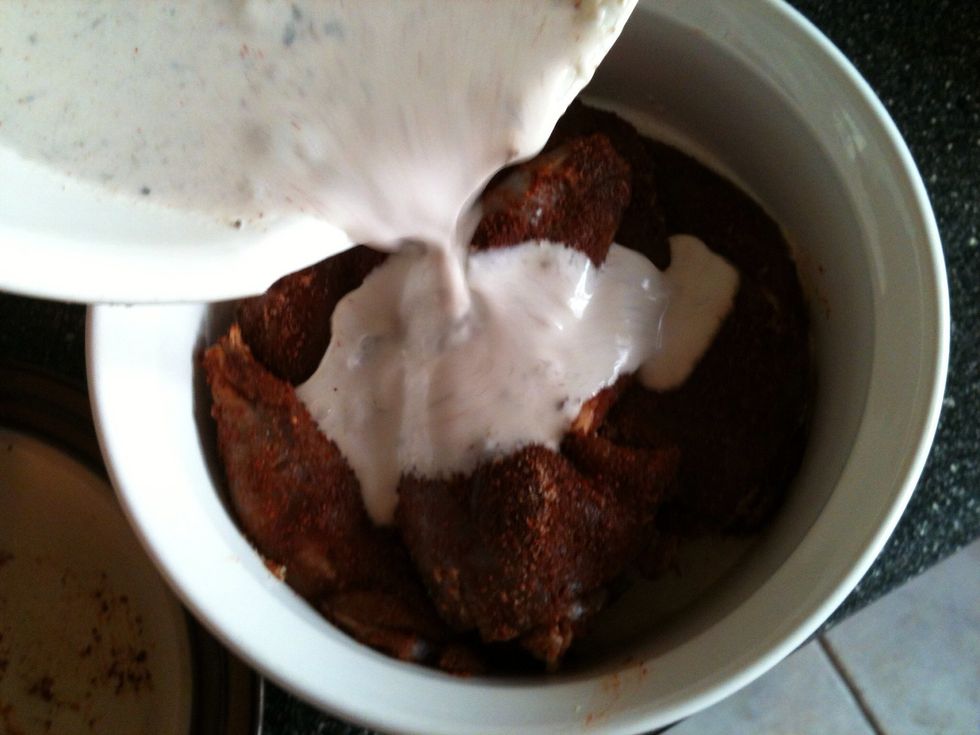 Pour enough soup mix to cover the bottom of your baking dish. Arrange pheasant (or chicken) pieces in the dish. Pour the rest of the soup mixture overtop.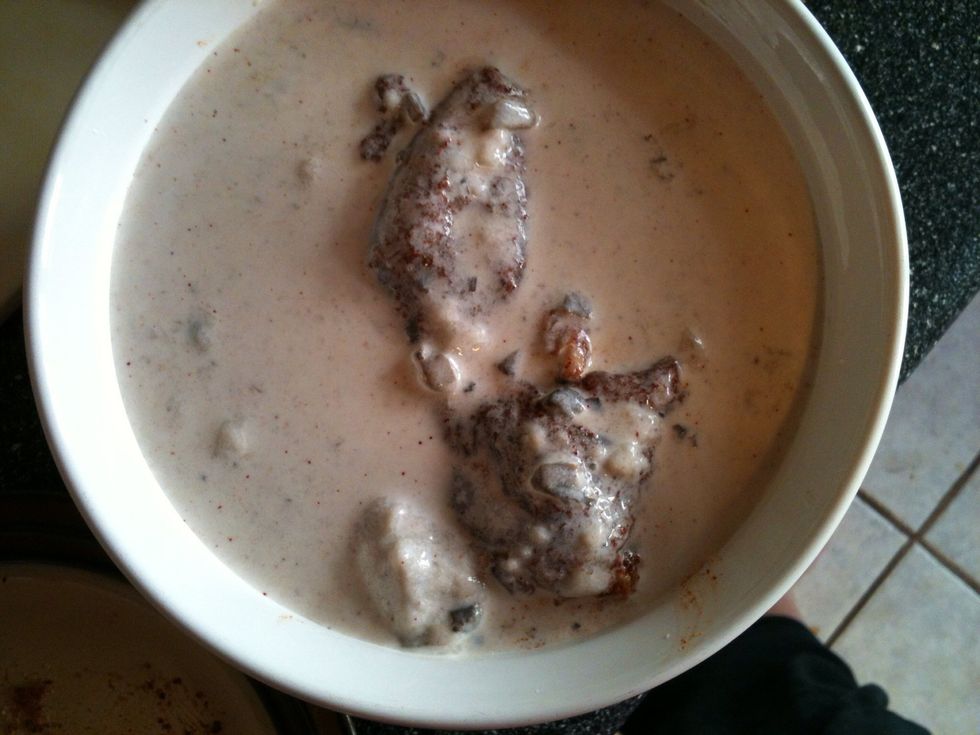 Soupy leggy goodness.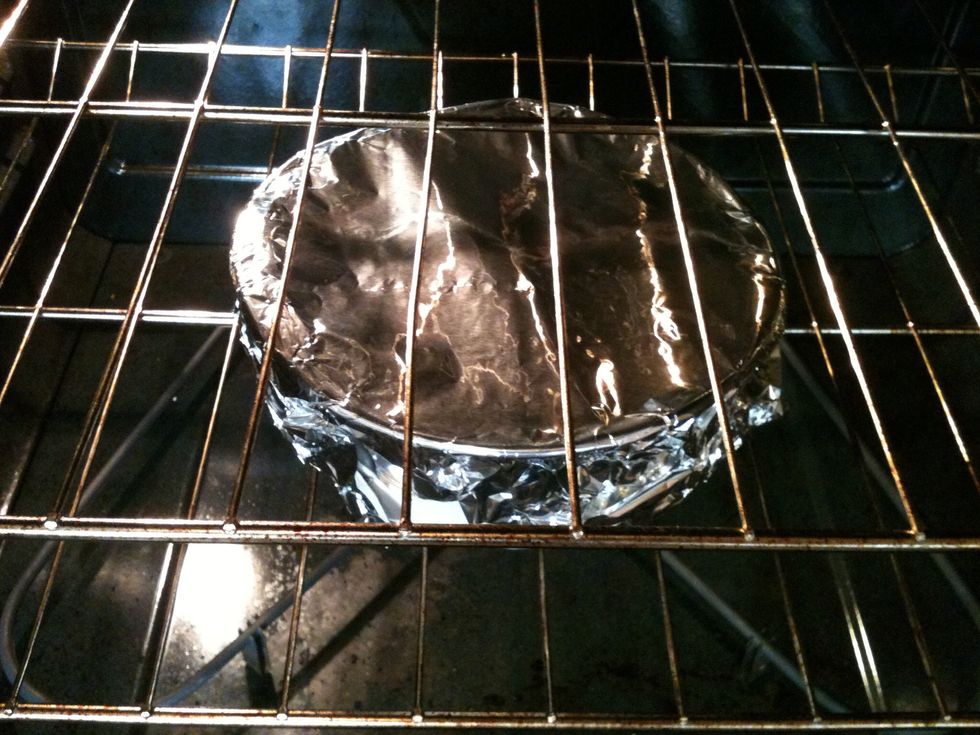 Cover with foil and place on middle rack of pre heated oven. Cook for 30 minutes.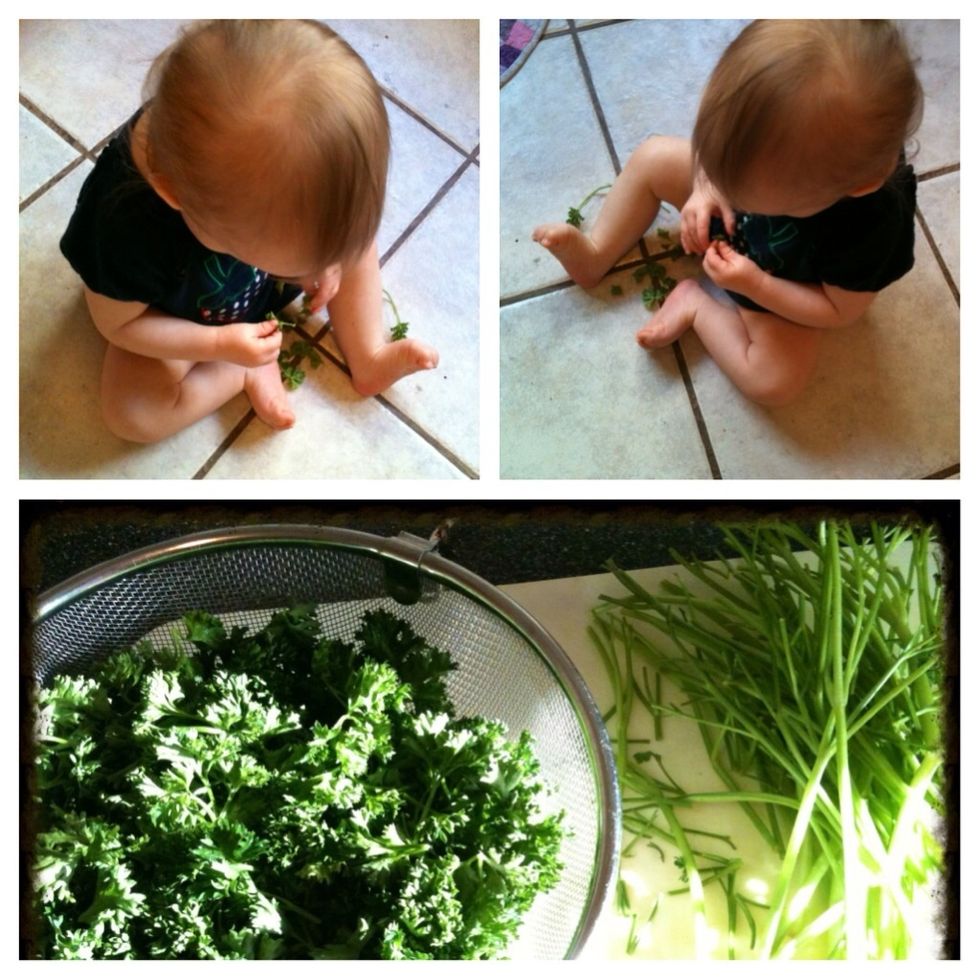 While your dish cooks, put your kitchen helper (if any) to work de-leafing the parsley 'tree's'.. I mean stalks.. *please note* helper may pile leaves onto the floor if colander is out of reach)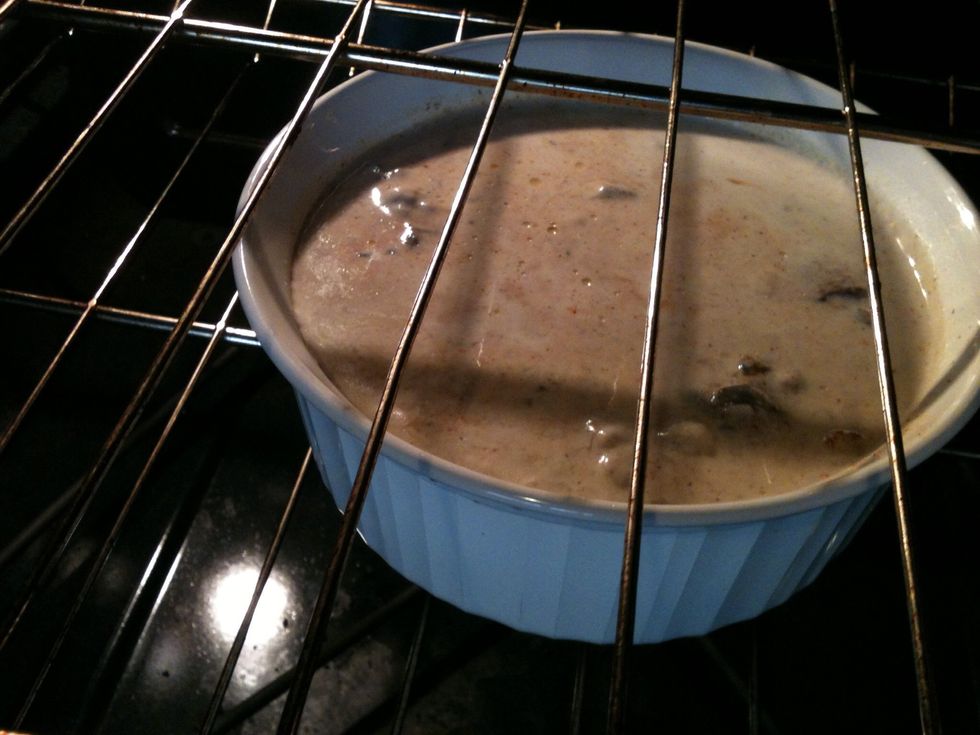 After 30 min, remove foil and stir in parsley. Return to oven and cook for one hour.
After an hour cooking the leg meat should fall off the bone. Mmmmm.. :)
Serve over mashed potatoes, quinoa or rice with a tasty green on the side! 🍴 * Et Voila! C'est merveilleux! *
8.0 pheasant or chicken legs (and/or thighs)
Salt
2.0tsp garlic powder
1/4c hungarian (sweet) paprika
1.0 can campbell's cream of mushroom soup
1.0c cream
1.0c chopped parsley, loosely packed