This is a south indian sour and spicy lentil and vegetable dish. Usually served over rice.
37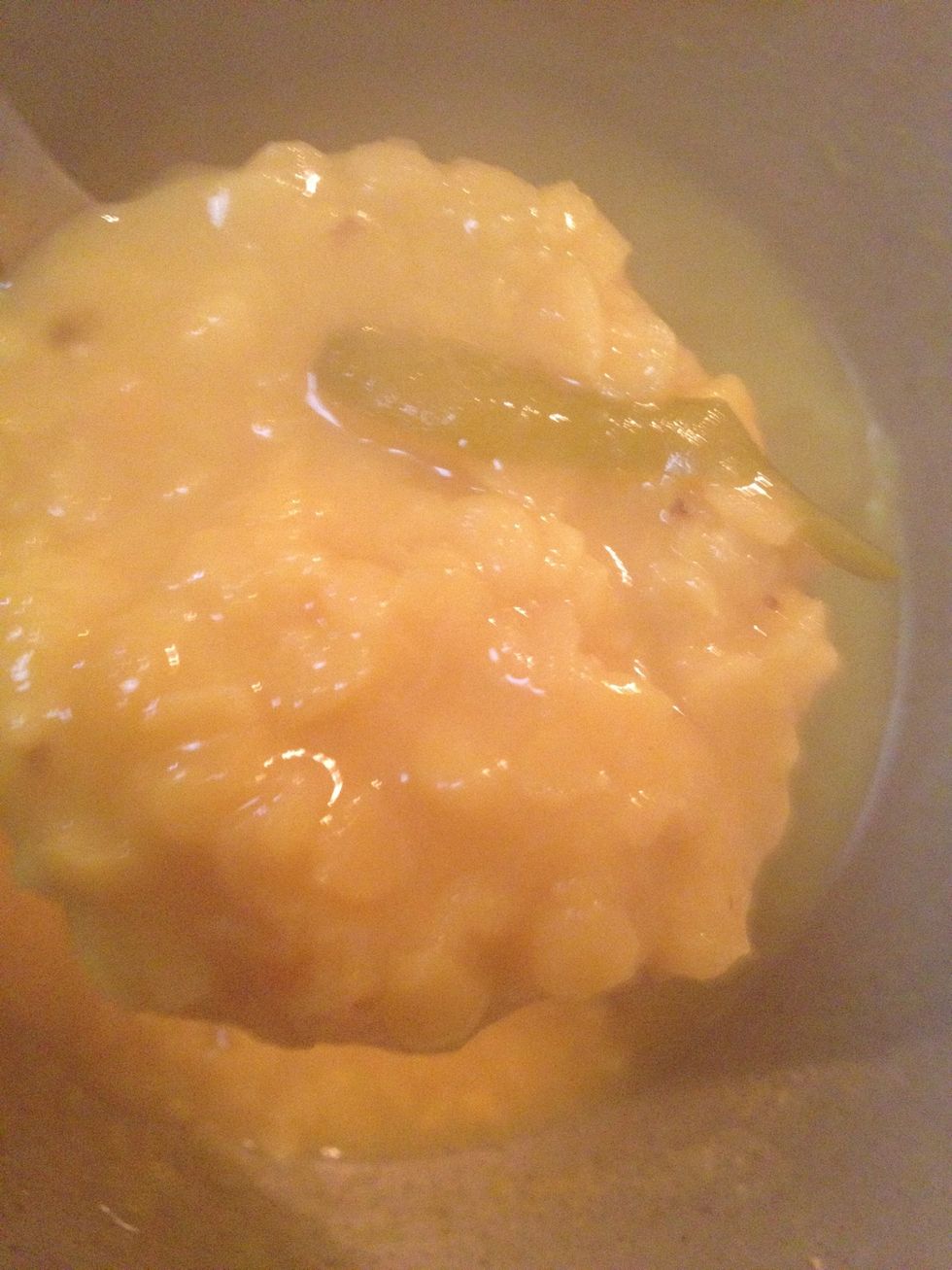 In a pressure cooker cook lentils salt turmeric red chili powder & green chillies cook for 15 mins till completely done (very soft)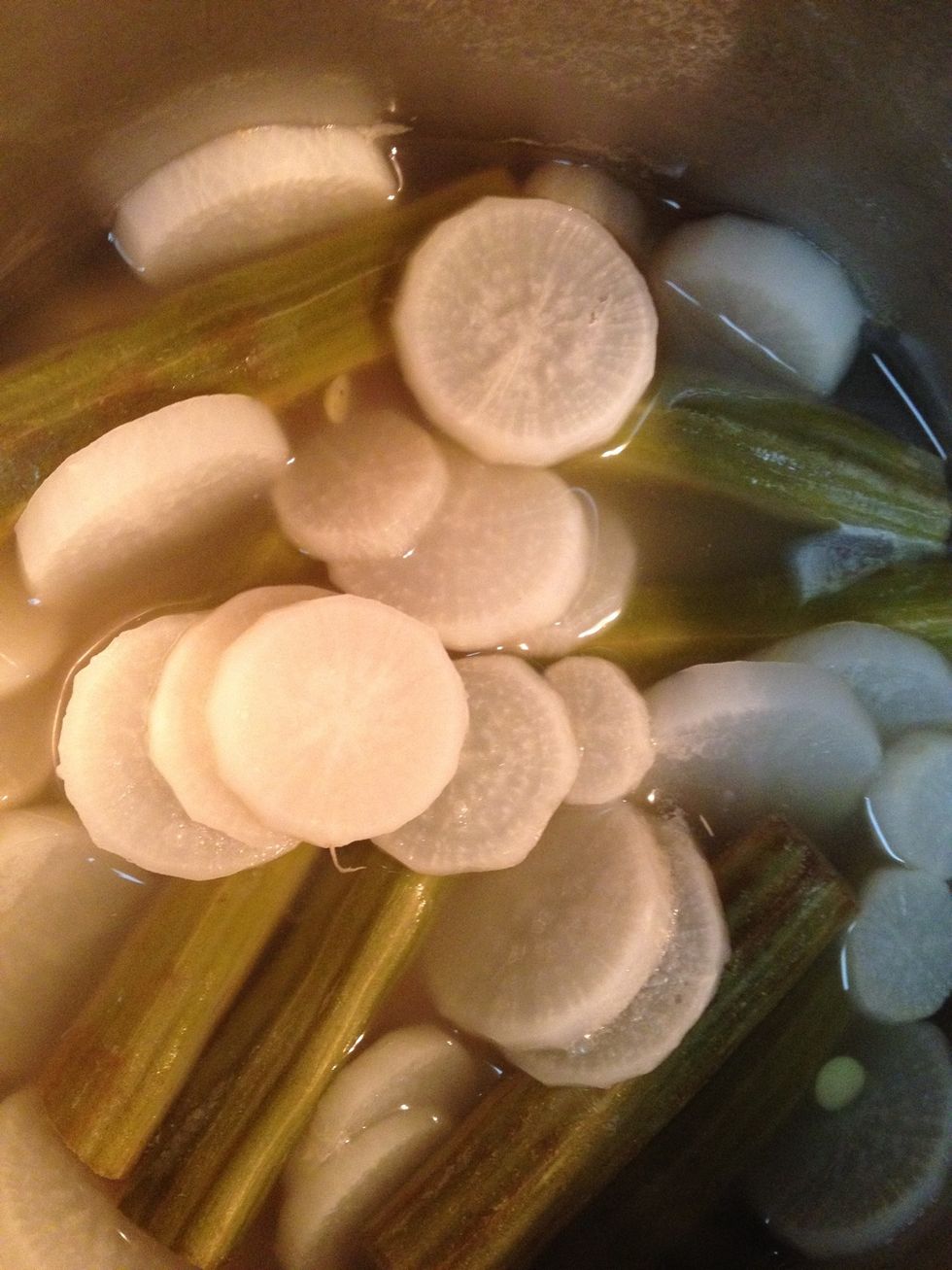 In another pot boil radish and drumsticks with salt till they are done and set them aside. You can also use : zucchini, red radishes, opo squash, small eggplant, green beans, carrots.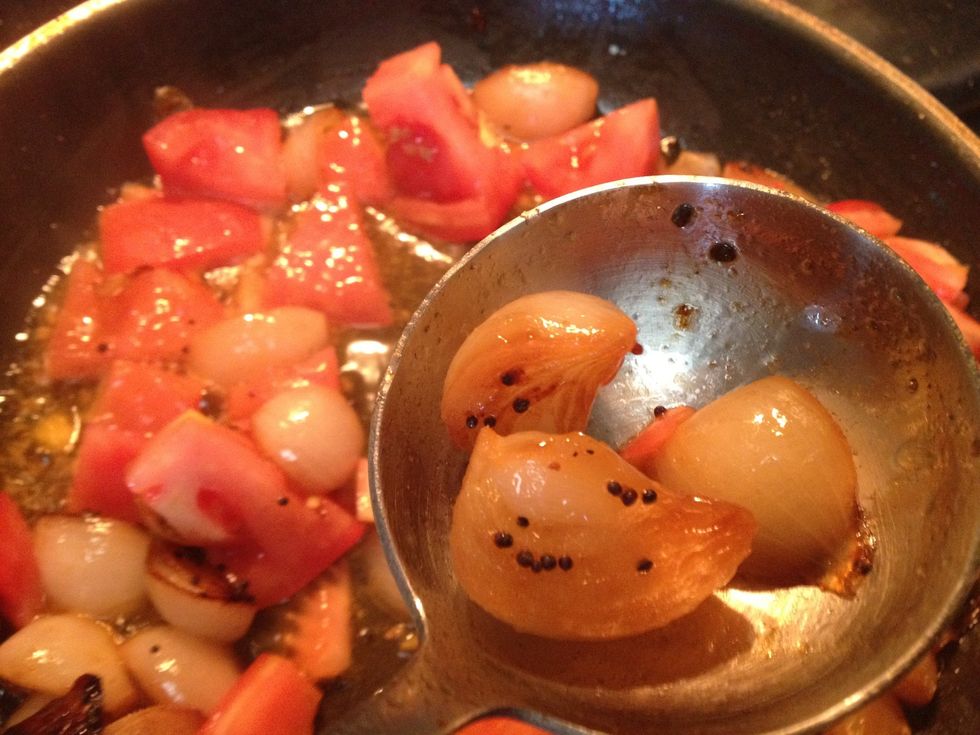 In a pan add vegetable oil once it heats up add asafoetida cook for 20 secs. Add mustard seeds let them splutter add shallots once they start getting brown add tomatoes and cook for 5-7 mins till done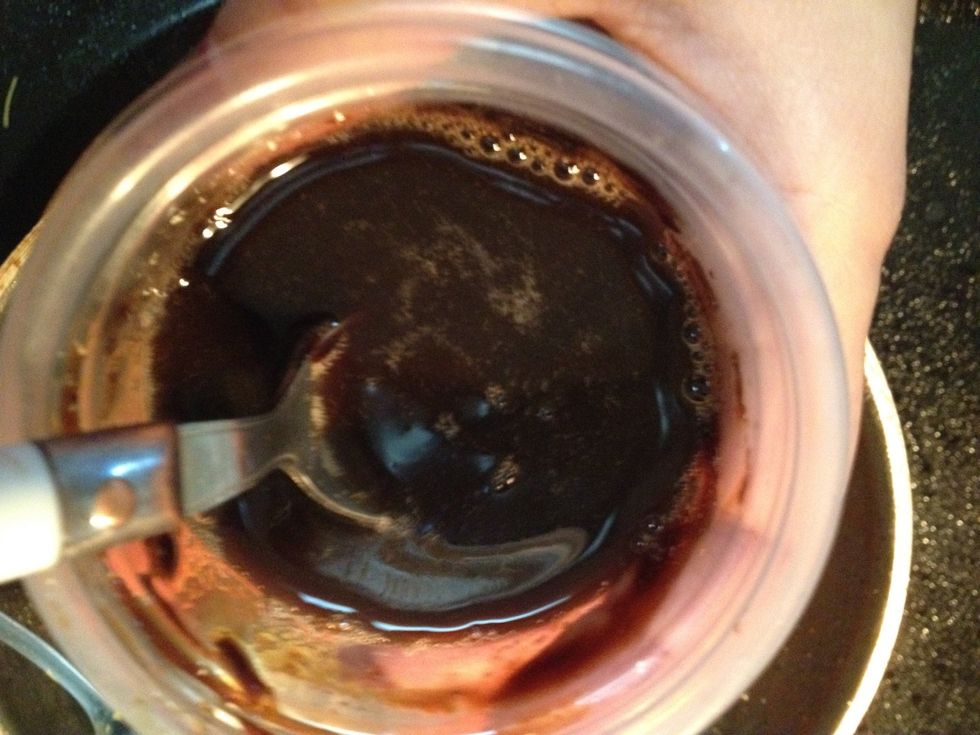 In the meanwhile mix some water to the tamarind paste and keep it aside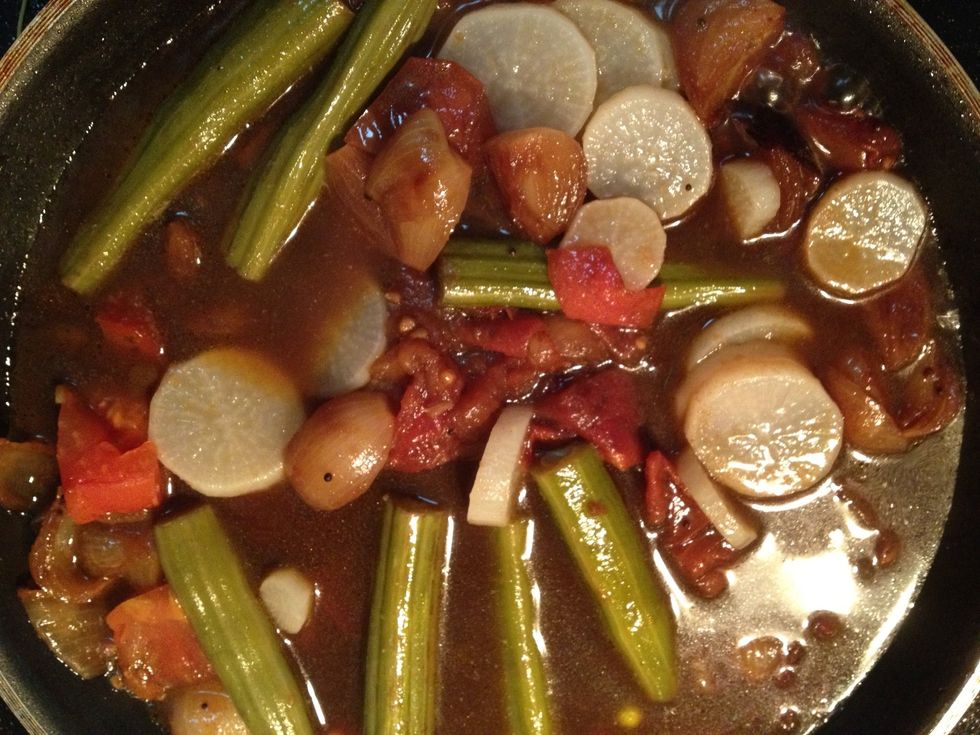 After tomatoes are done Add the boiled vegetables , tamarind paste and salt to taste and Let it boil for 5-10 mins. When done add this flavorful mixture to the lentils and bring it to a boil
Get it to a desirable thin consistency with leftover water from the boiled vegetables. Bring it to a boil and Serve this over rice and enjoy!!!
Adding leftover water from the boiled veggies makes the dish even more flavorful. If u want to make it even better this dish tastes rocking with hot rice some Indian ghee on it and papad on the side
1.0 Cup toor dal( Indian lentil)
1/2 White radish
1.0 Cup quartered shallots
1.0 Cup tomato chunks
1.0 Cup drumsticks
1.0 Pinch asafoetida
1/4 Tsp mustard seeds
1.0 Tsp tamarind paste
1/4 Tsp chilli powder
1/4 Tsp turmeric
2.0 Green sliced chillies
Salt to taste