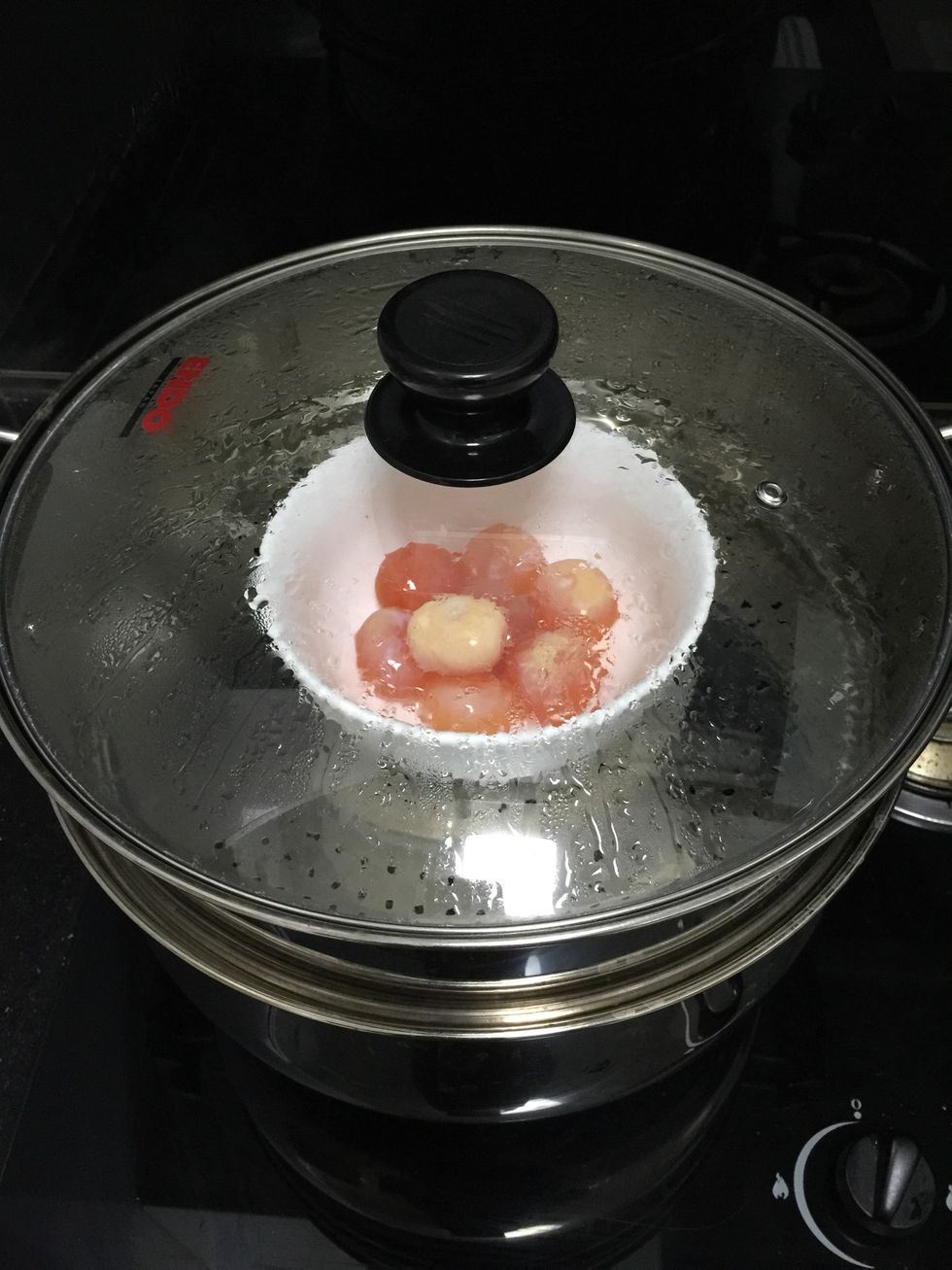 Clean the salted egg and crack into a bold. Separate the egg yolk from the white. And steam it for about 10 mins in medium heat.
Mash the yolk with a folk and set aside.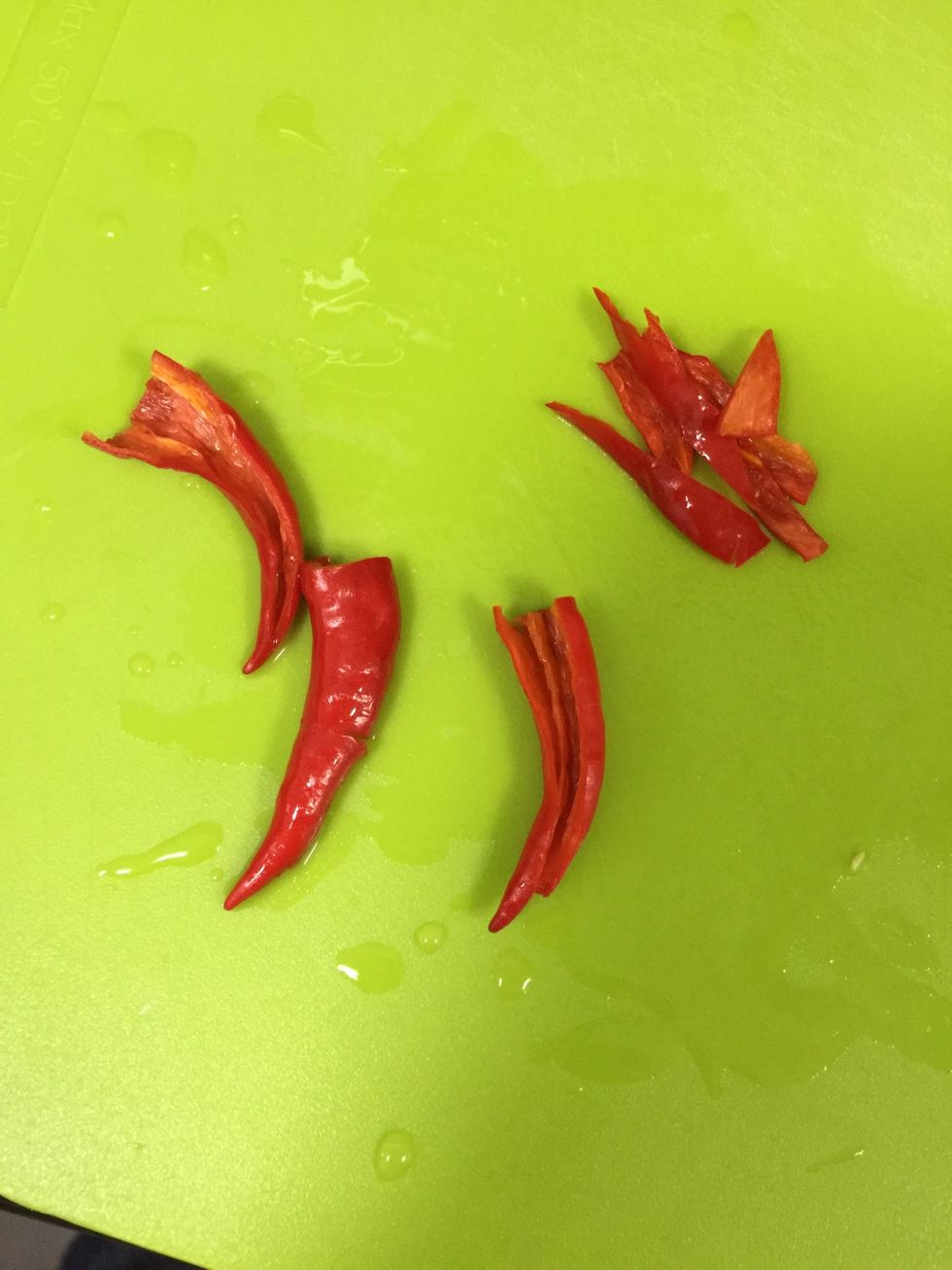 Remove seeds and slice the birds eye chillies.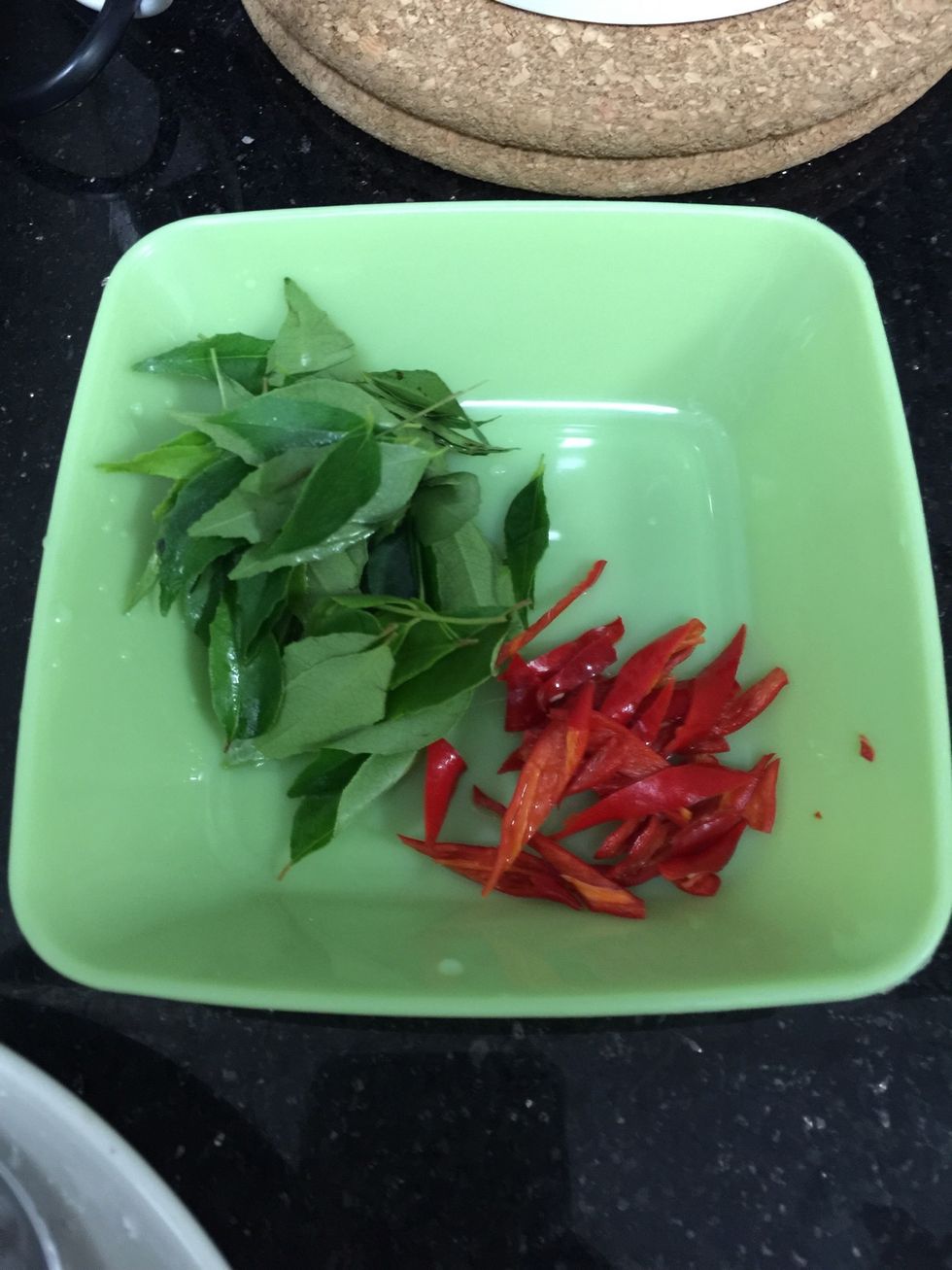 Wash the curry leaves and remove the stem. Set aside with the chillies.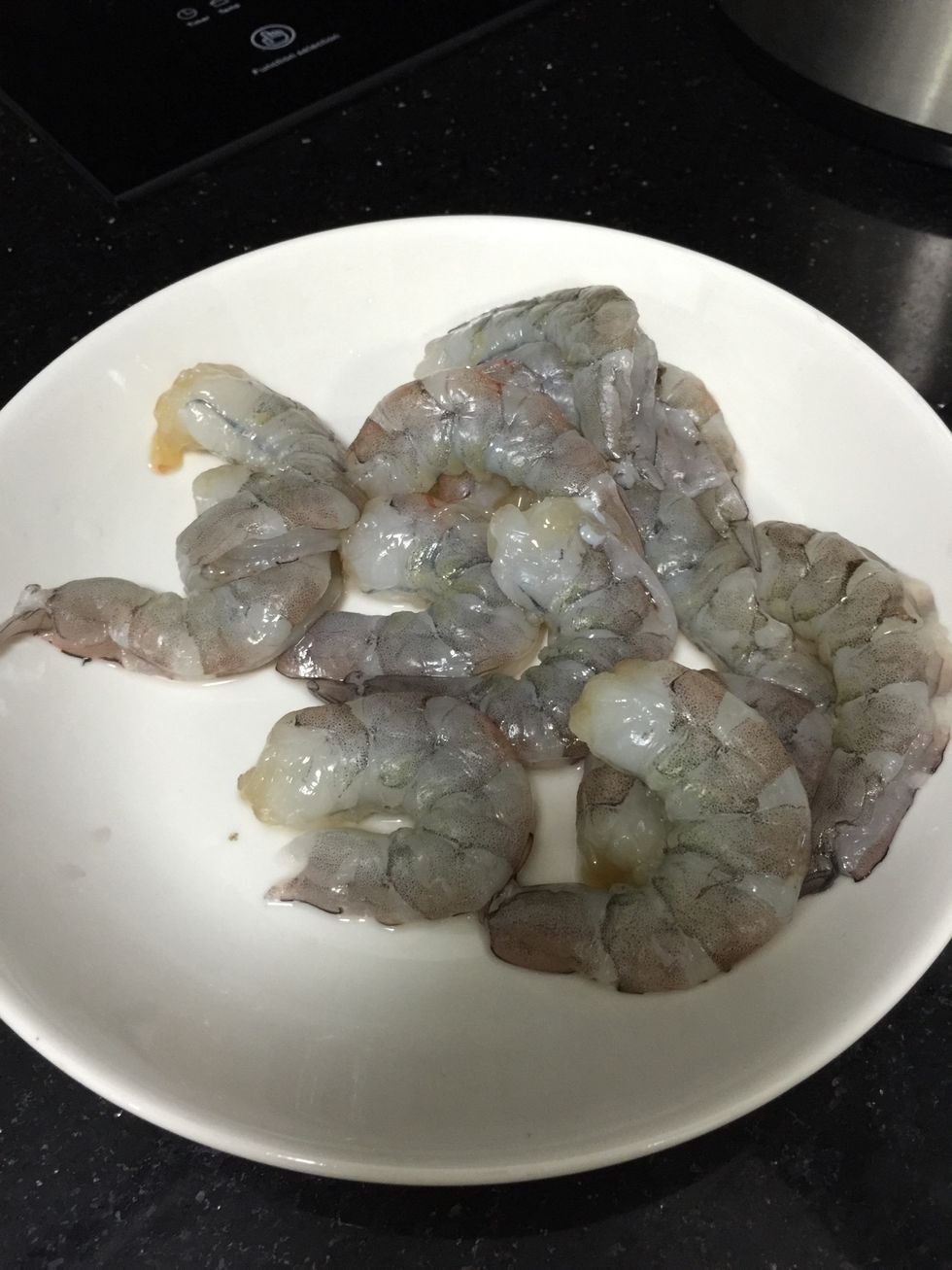 Remove shells and devein.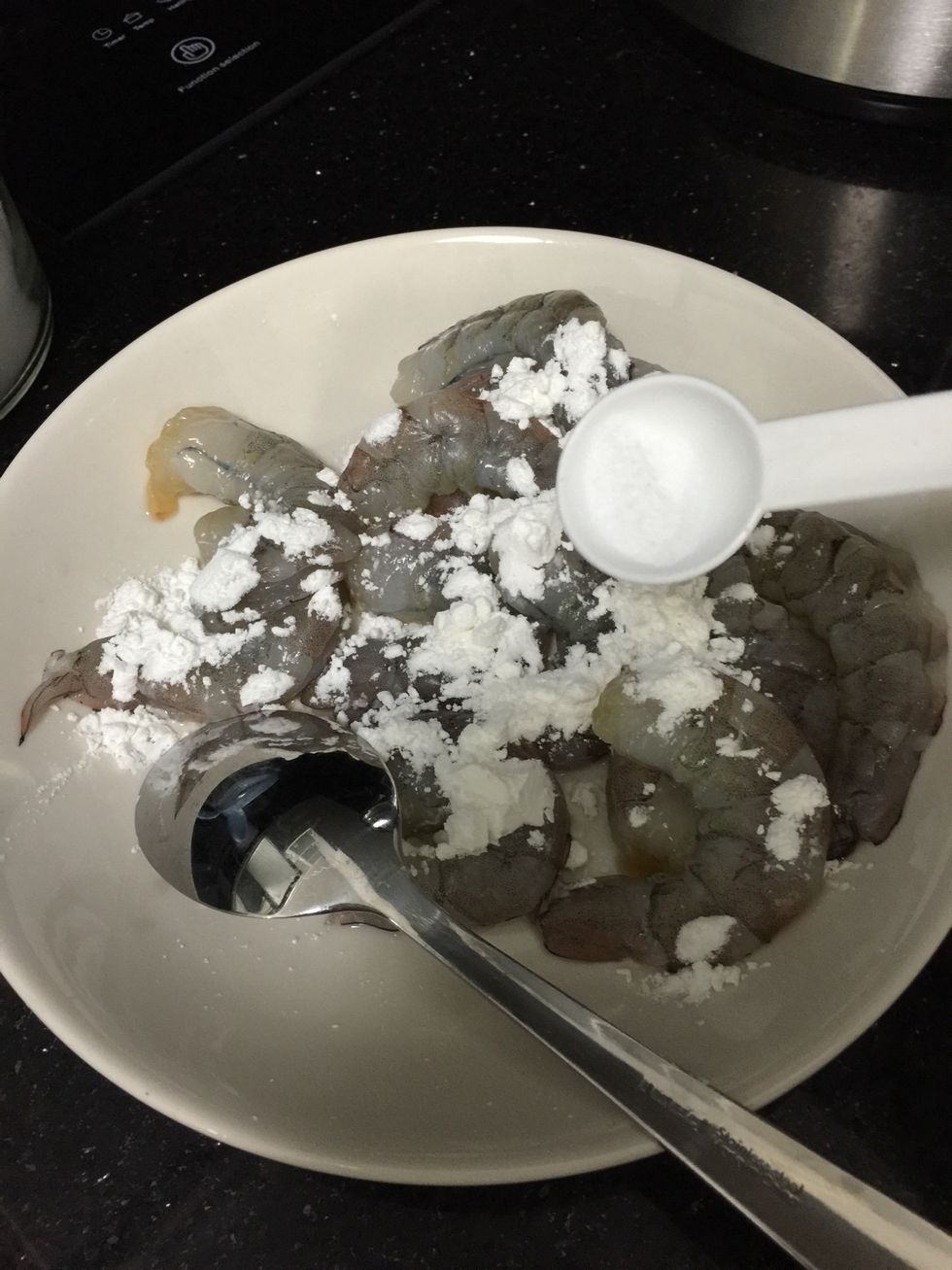 Add corn flour and salt and mix well.
Heat up a pan and pour some cooking oil. Once the oil is hot, put in the prawns one by one to prevent it sticking together.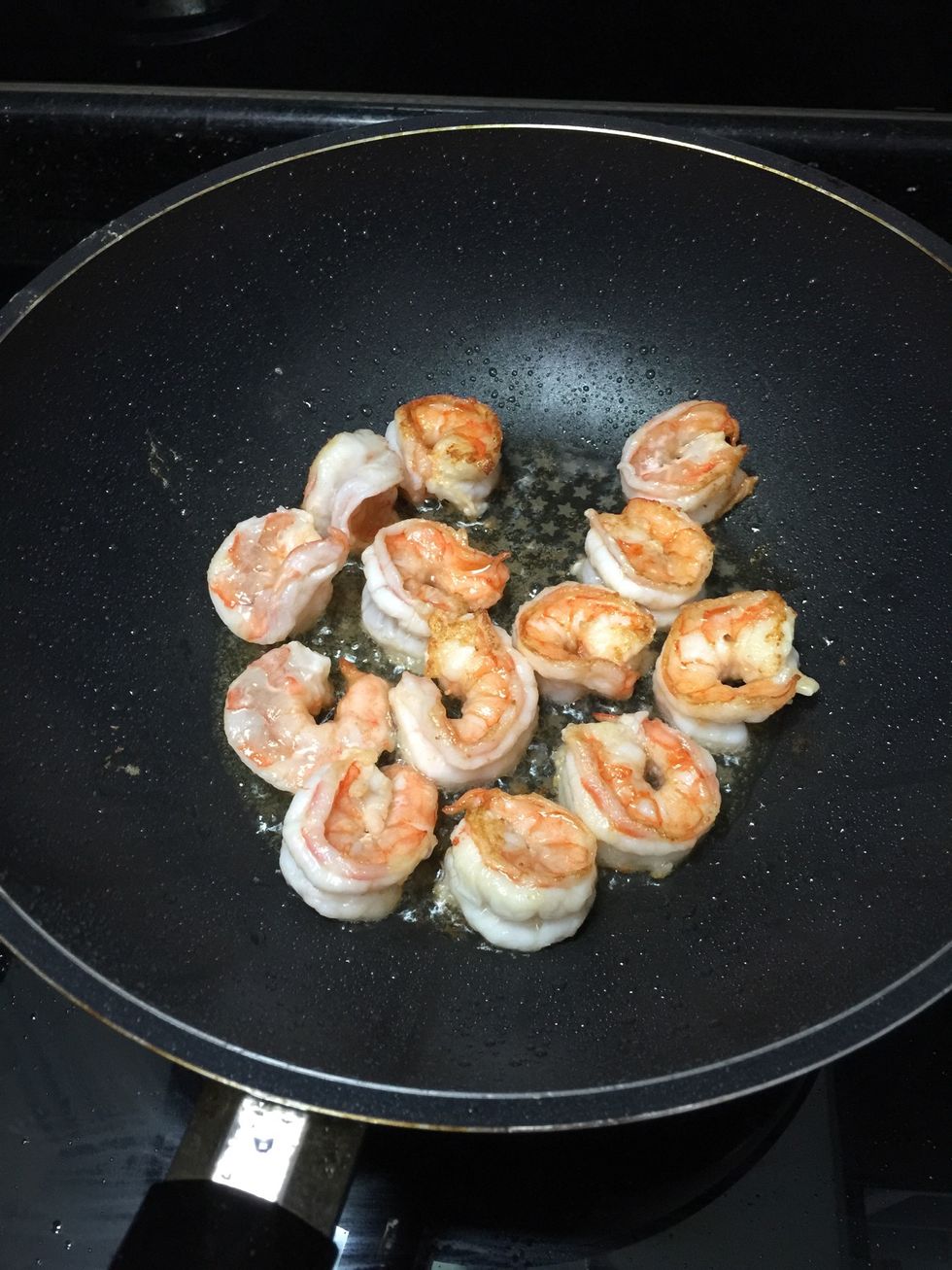 I'm not using a lot of oil so I need to flip the prawn the other side. You can always deep fry the prawns for about 10-20 seconds.
Once the prawn is cooked - less than a minute, set aside on a paper towel.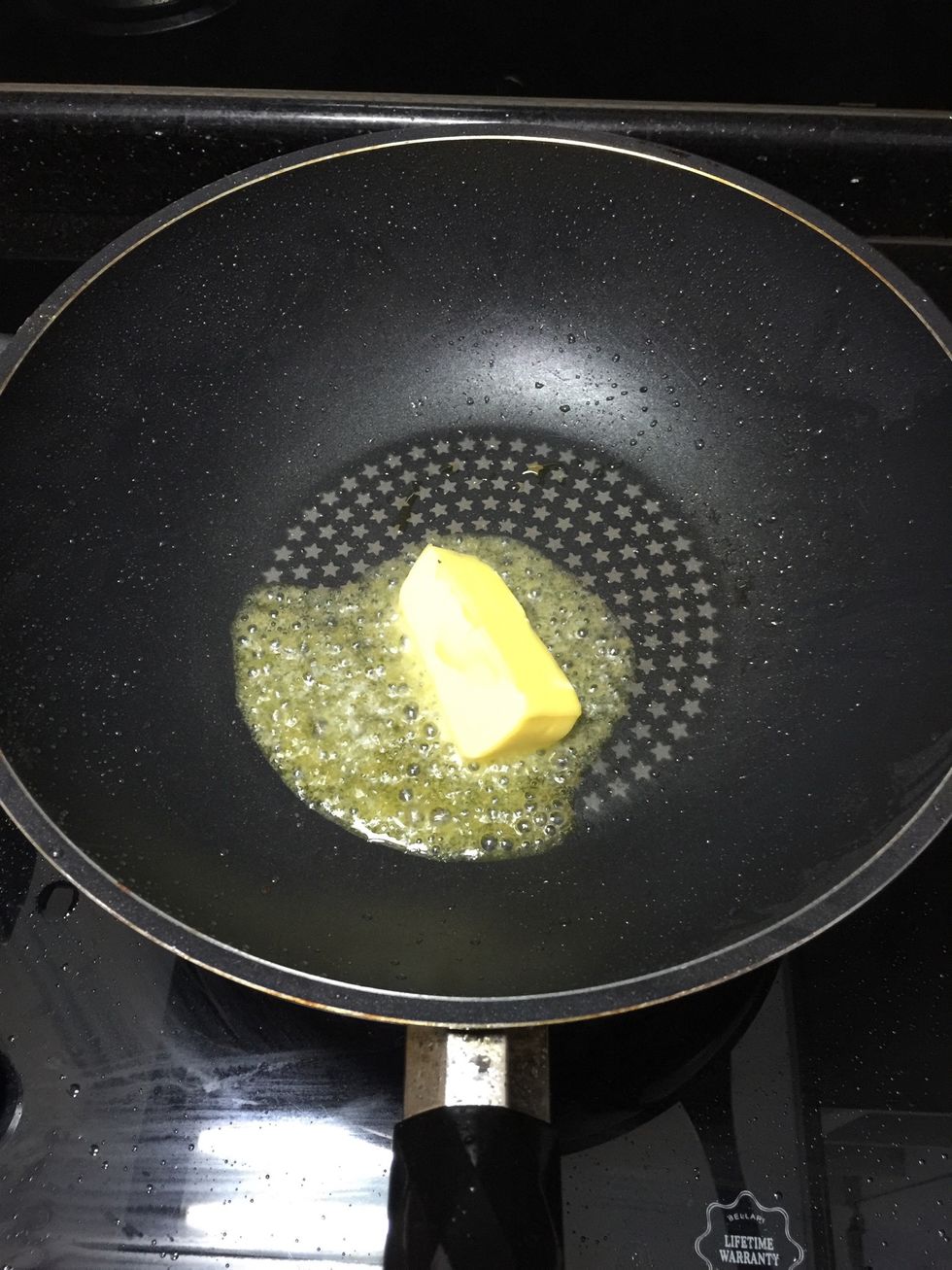 Discard the used oil and add butter into the pan.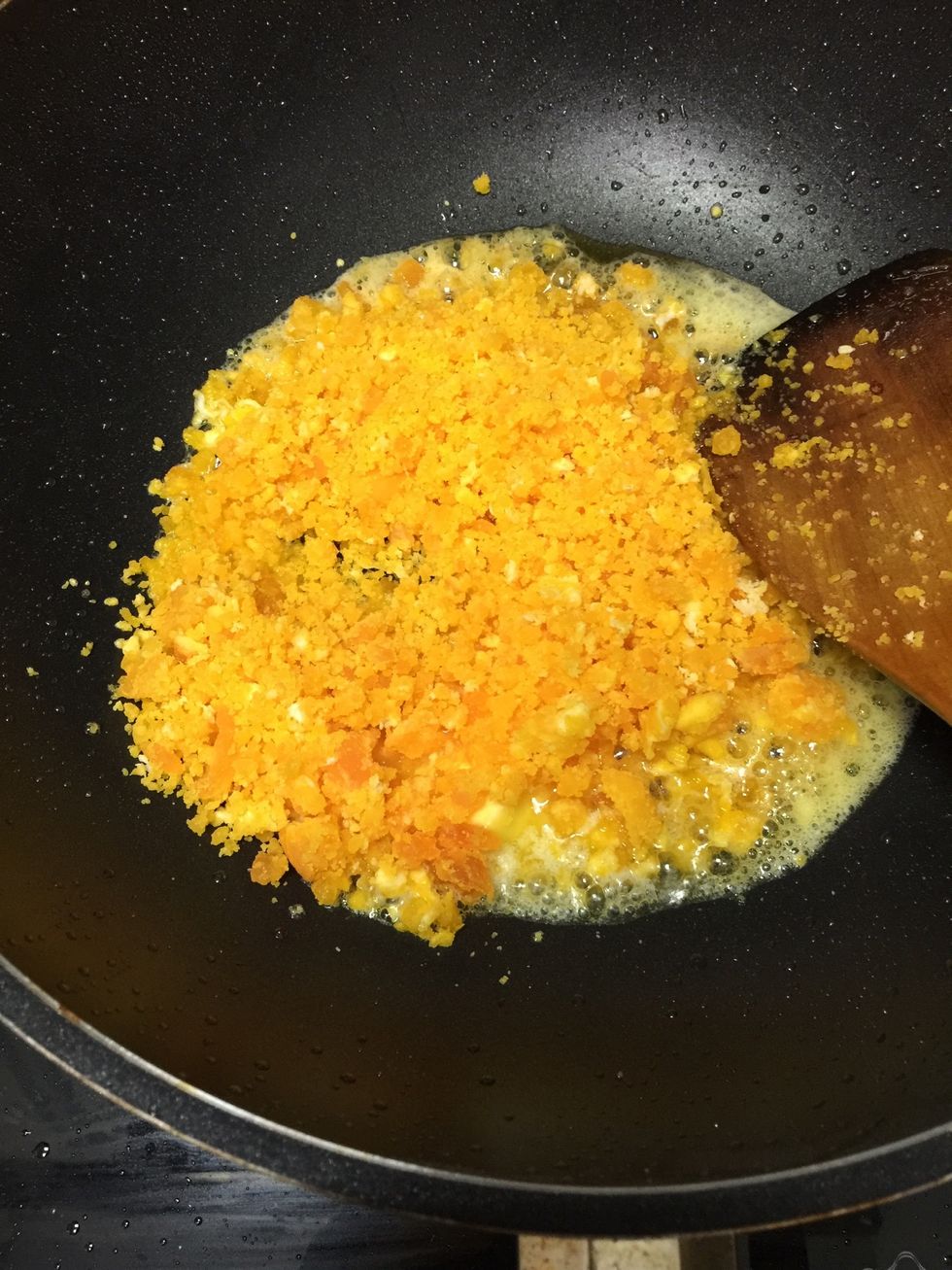 Once the butter melted, add the mashed salted egg yolk and cook in low heat.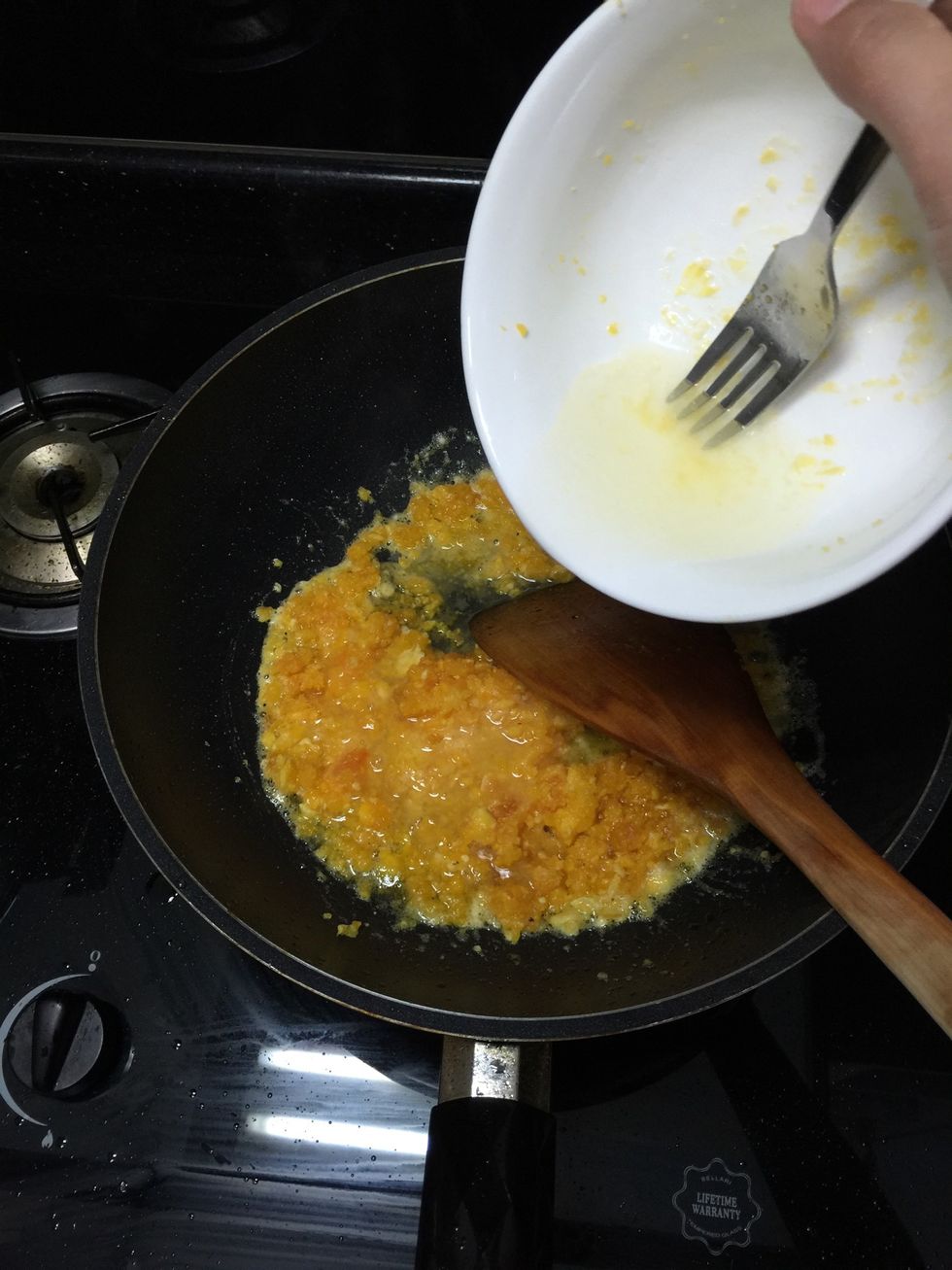 Add some water or chicken stock to give creamier texture.
Add both the curry leaves and birds eye chilies and mix well.
Stir for about 1 minute in low heat until you start seeing some bubble foaming up.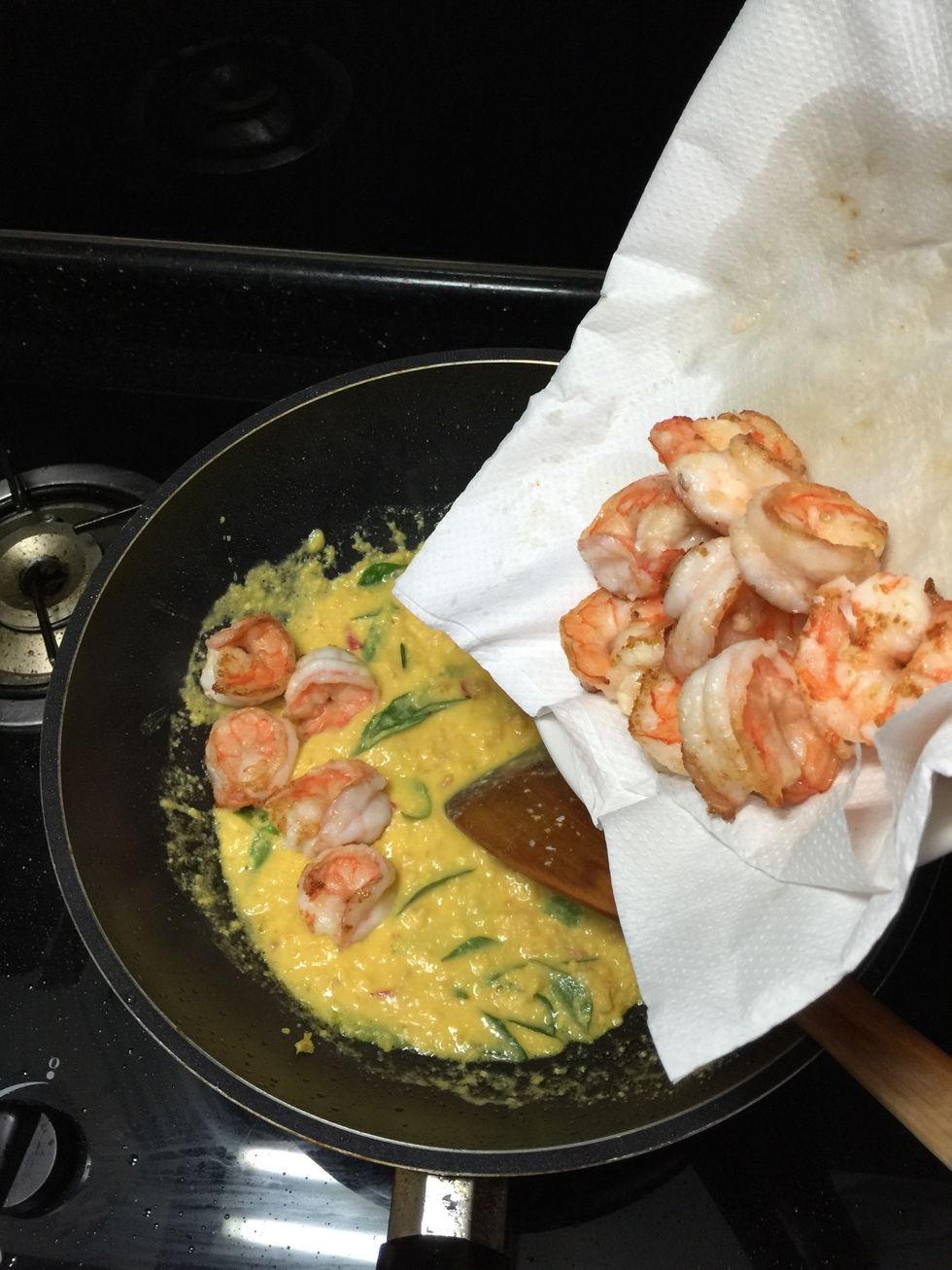 Add in the cooked prawns.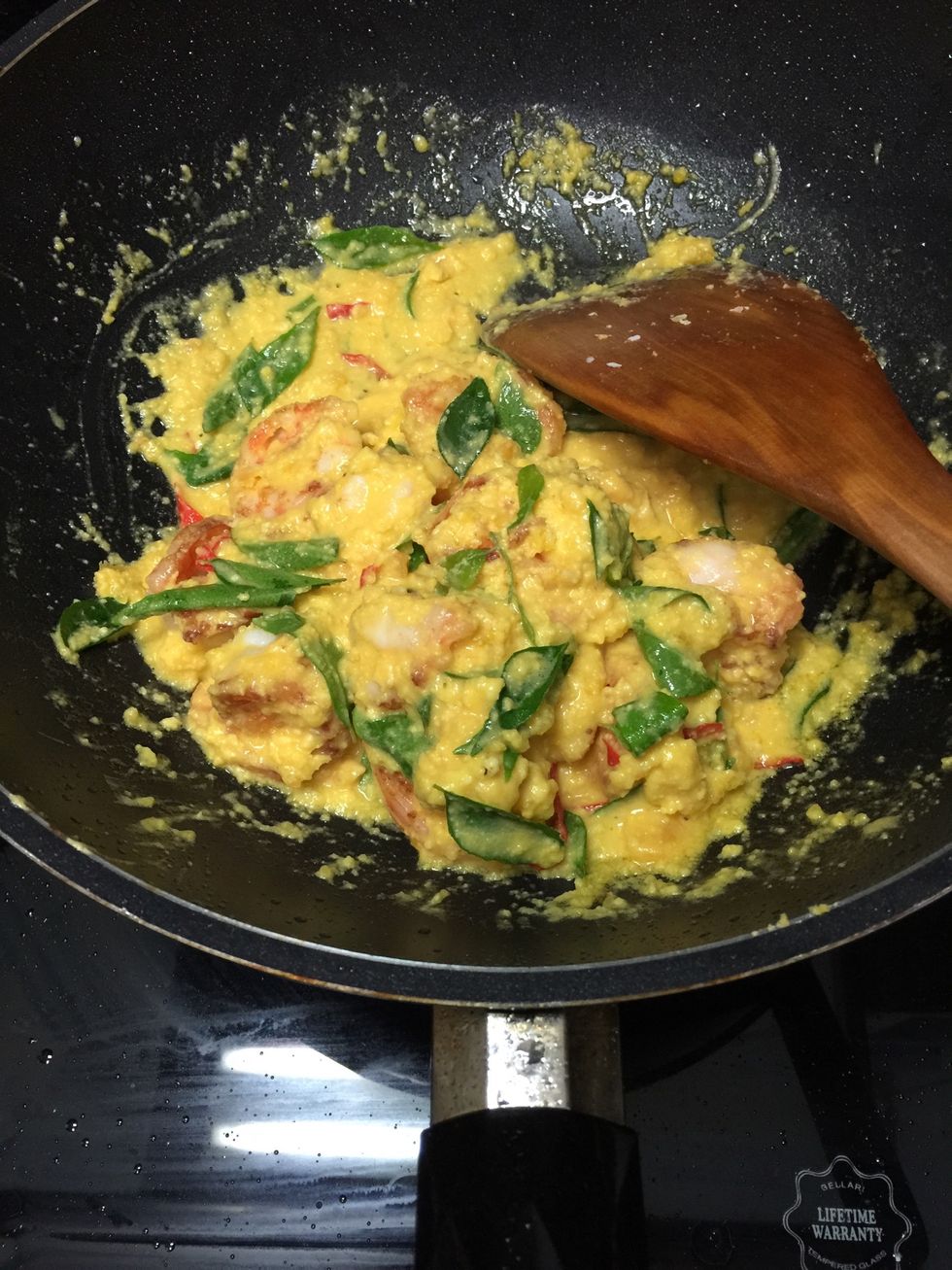 Make sure the prawns are nicely coated with the salted egg yolk.
And ready to serve. Enjoy! 😍
6.0 Salted duck egg
12.0 Large prawns
2.0bnch Curry leaves
4.0 Birdeye chilies
1.0Tbsp Corn flour
1/2tsp Salt
1/3c Water
1.0part Butter