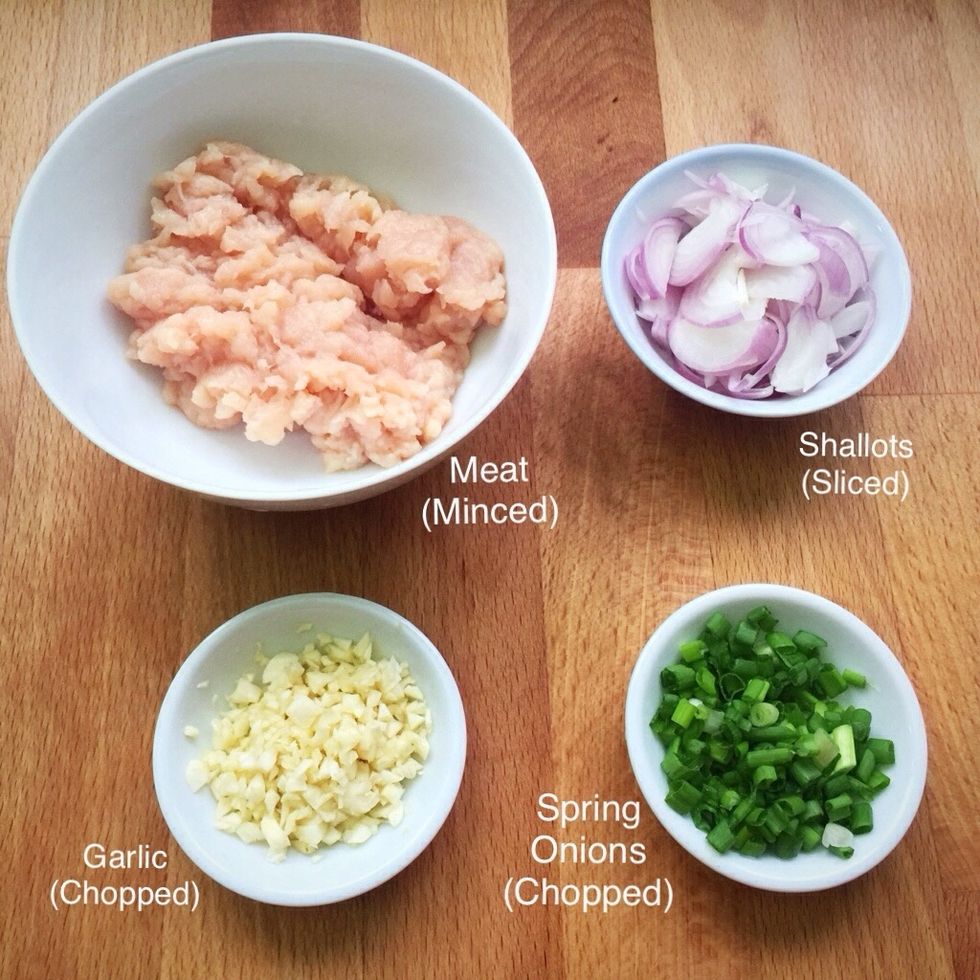 Start by mincing lean meat and garlic. Then chop spring onions and slice thinly shallots to deep-fry for garnishing.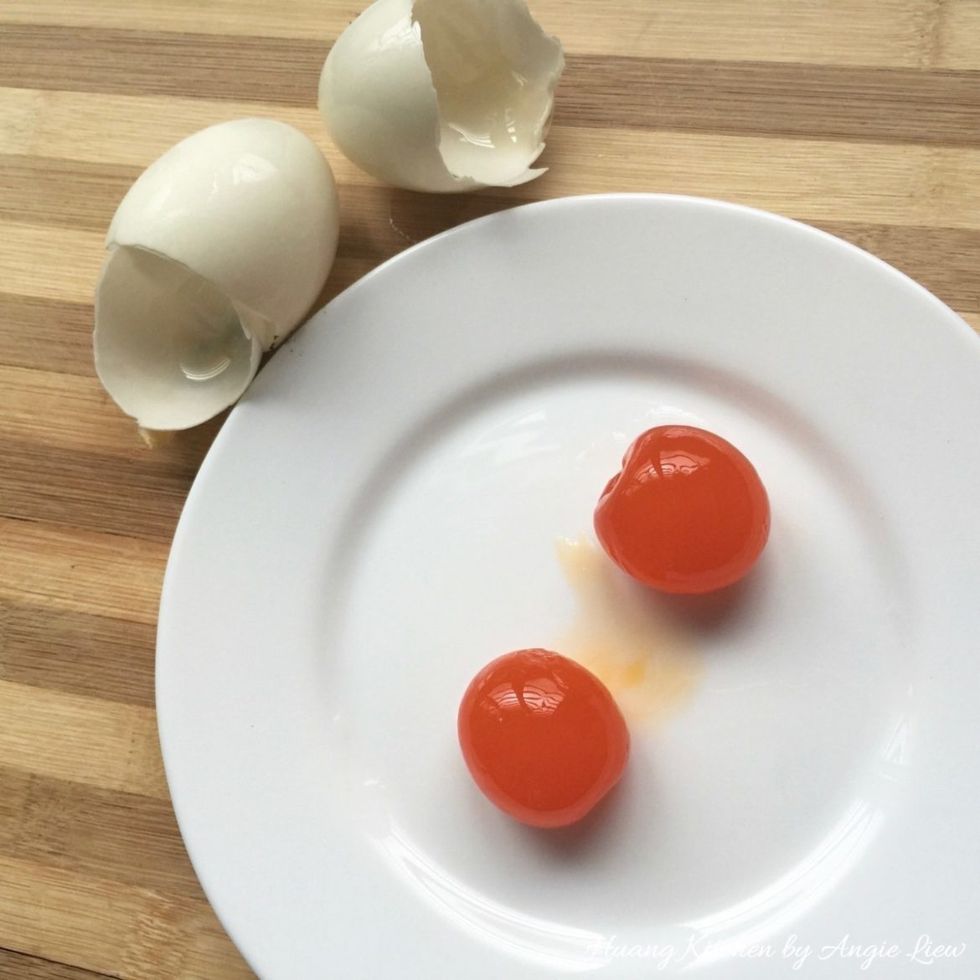 Wash to remove charcoal paste from salted eggs. Then break the shells and retain the egg yolks.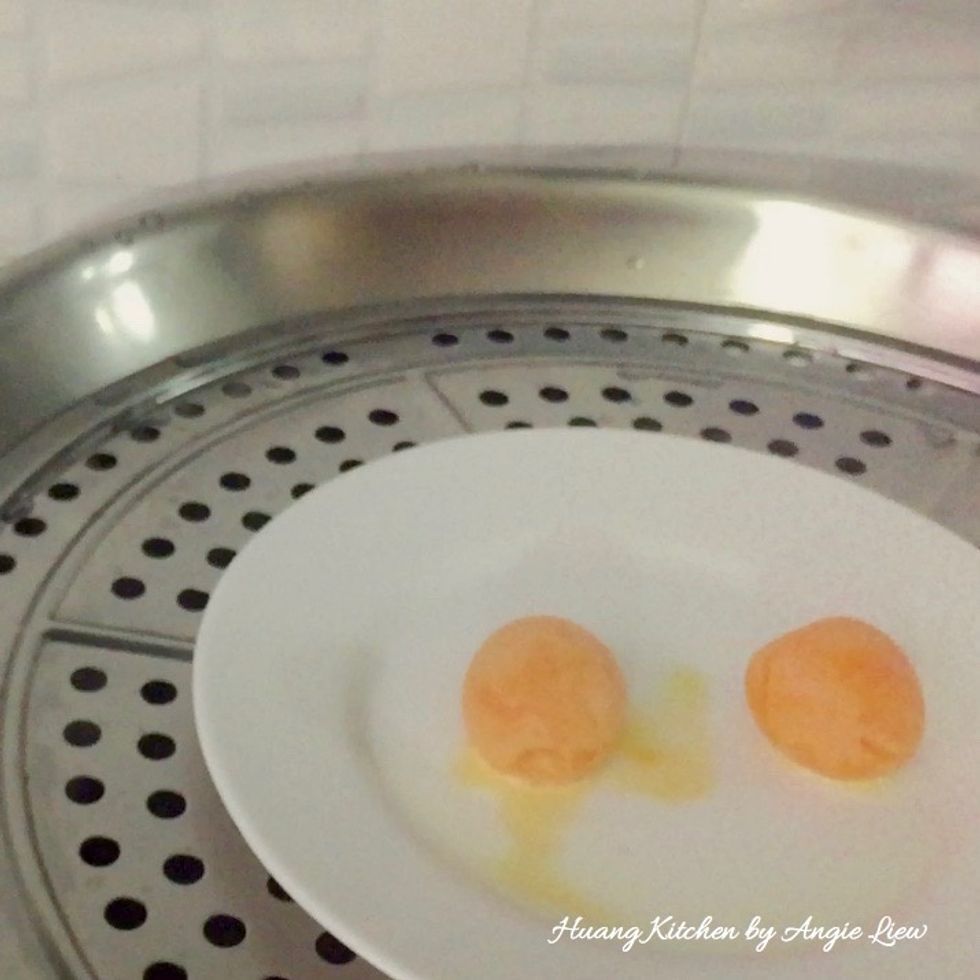 Steam the salted egg yolks till cooked, about 7 minutes.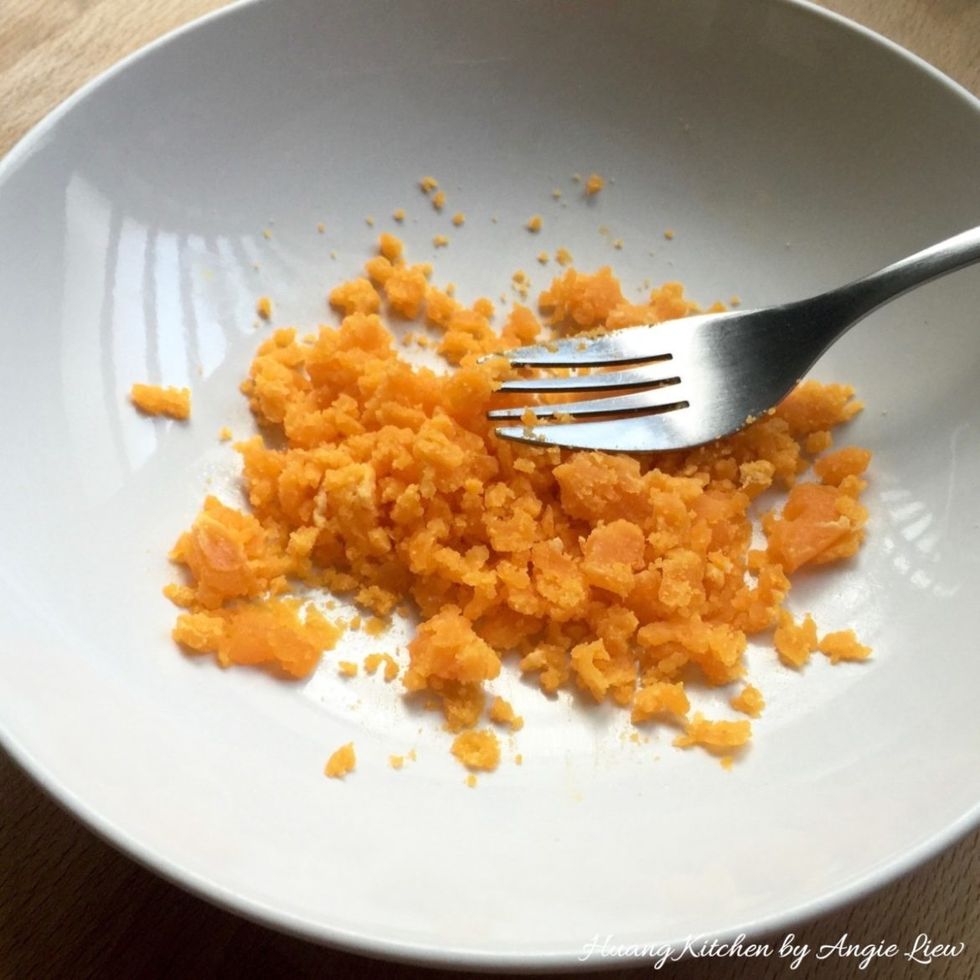 Mash the cooked egg yolks while still hot and set aside.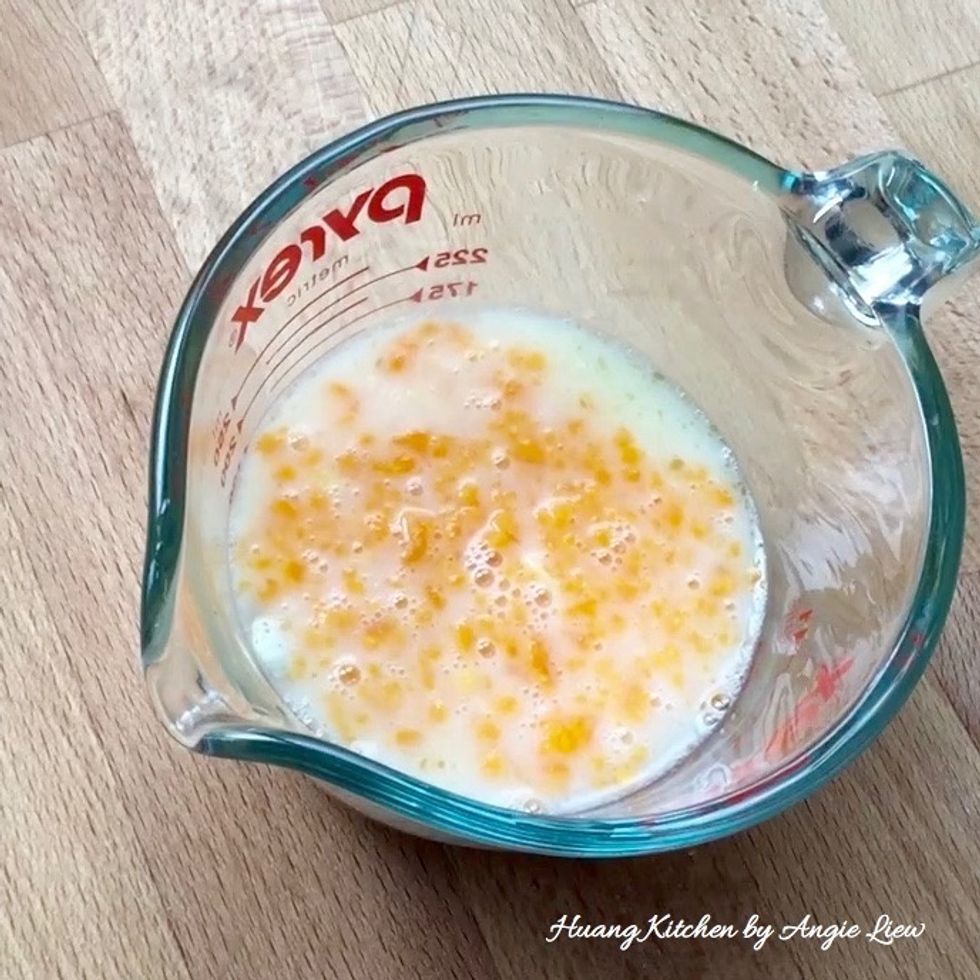 Beat egg with salt, sesame oil, pepper, cornstarch and water in a bowl or measuring cup. Then add in the mashed egg yolk and mix well.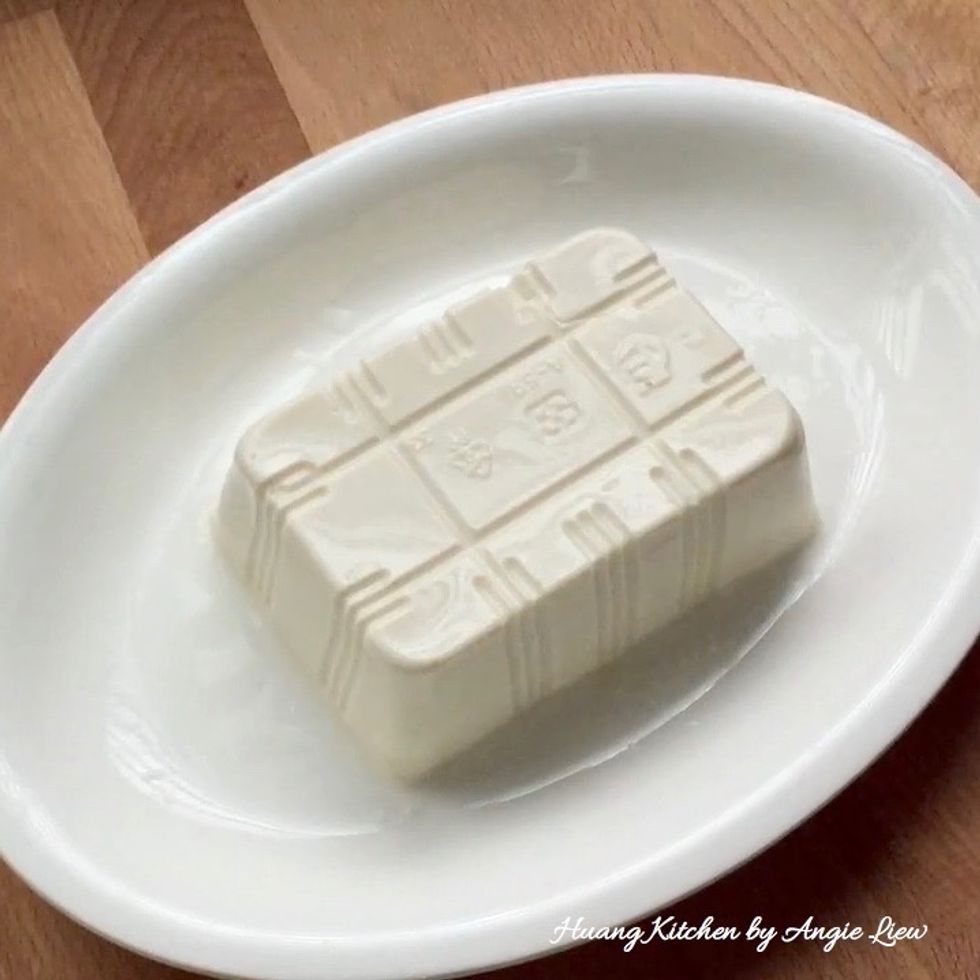 Remove beancurd from the box and place onto a steaming plate.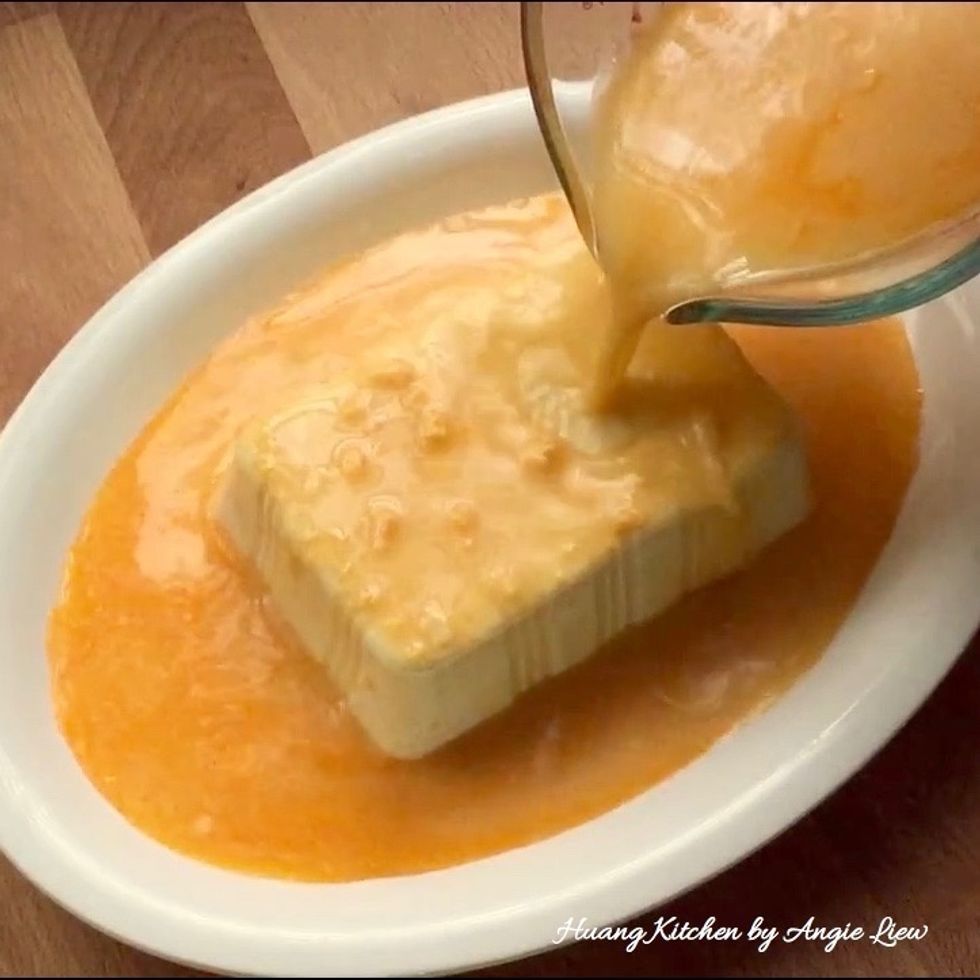 Then pour the egg mixture over the beancurd.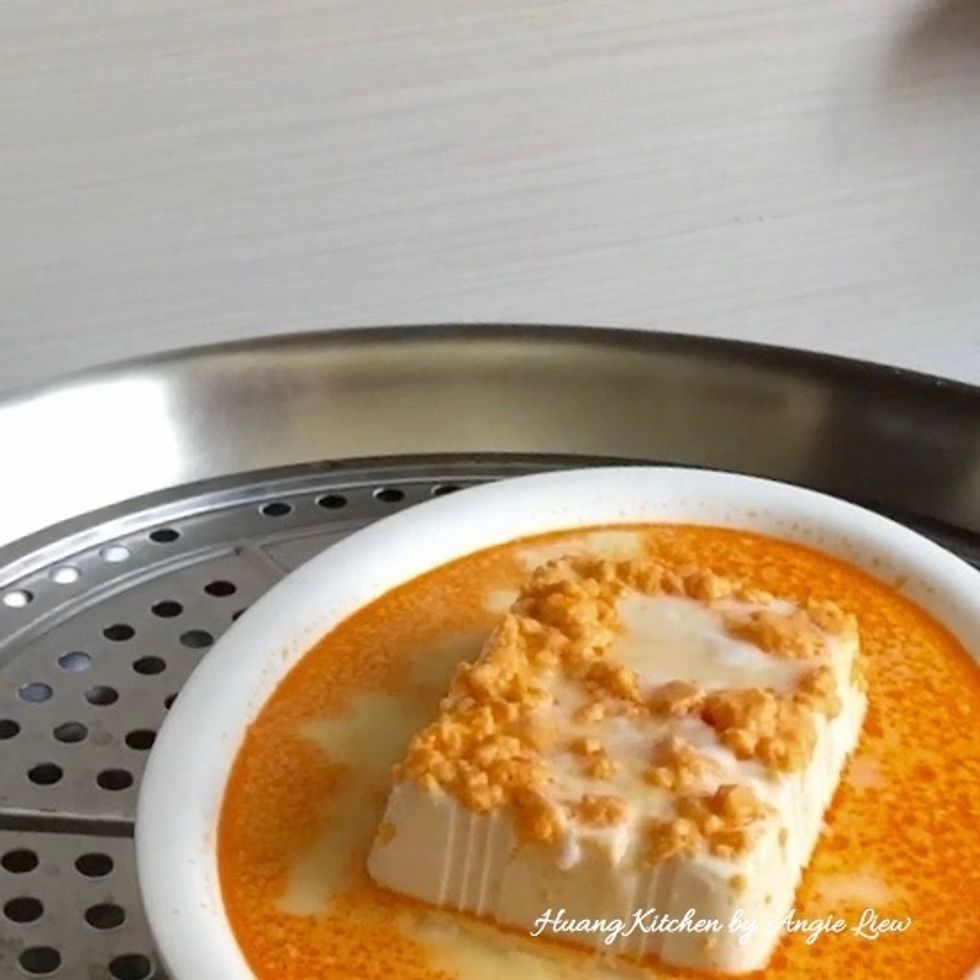 Place in a steamer, cover and steam on low heat for 10 minutes, or until the egg mixture has set.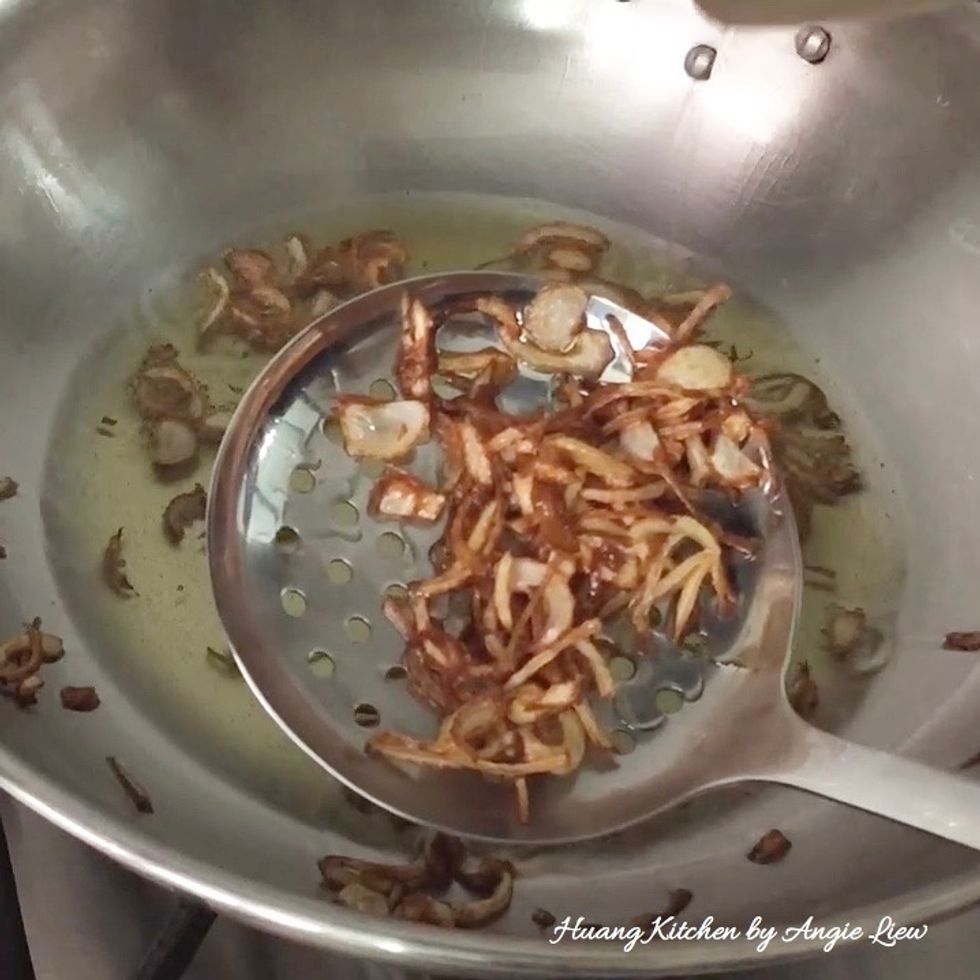 Meanwhile, deep fry the sliced shallots in oil till they turn crispy and golden brown. Set aside to drain on paper towel.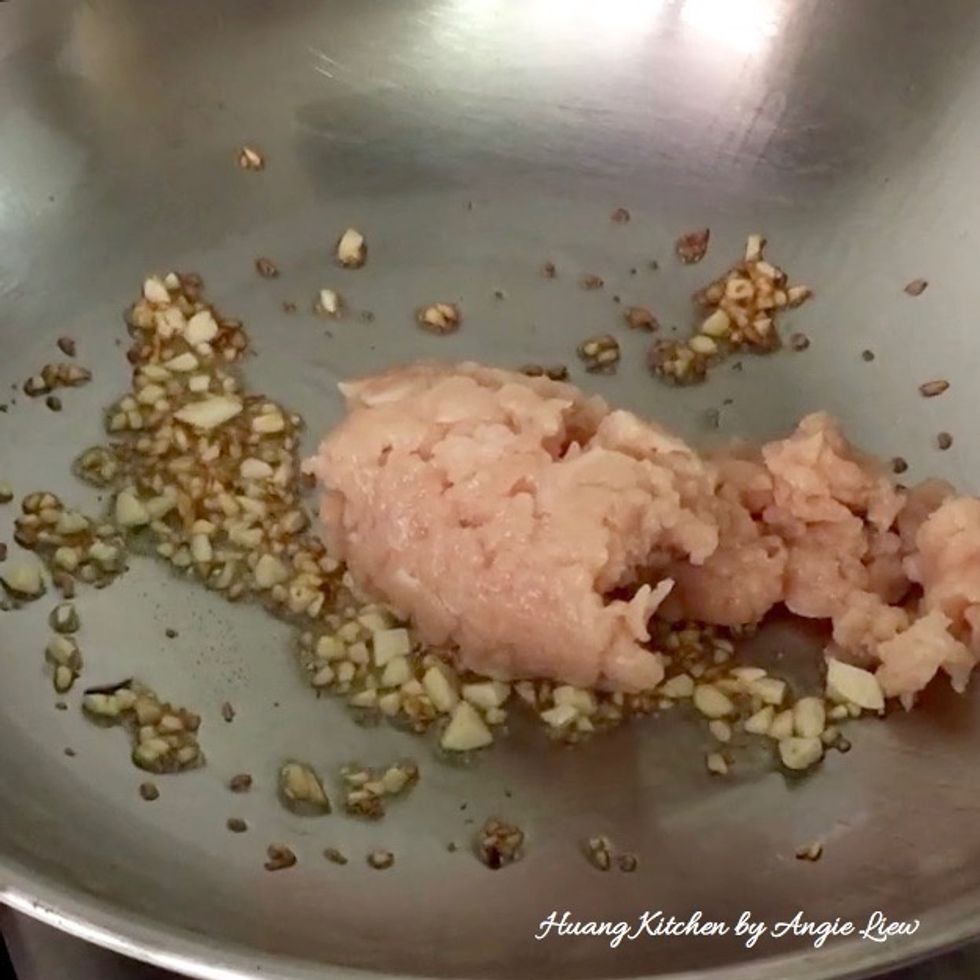 Retain one tablespoon of oil and saute chopped garlic till fragrant. Add in the minced meat and stir fry till meat is cooked.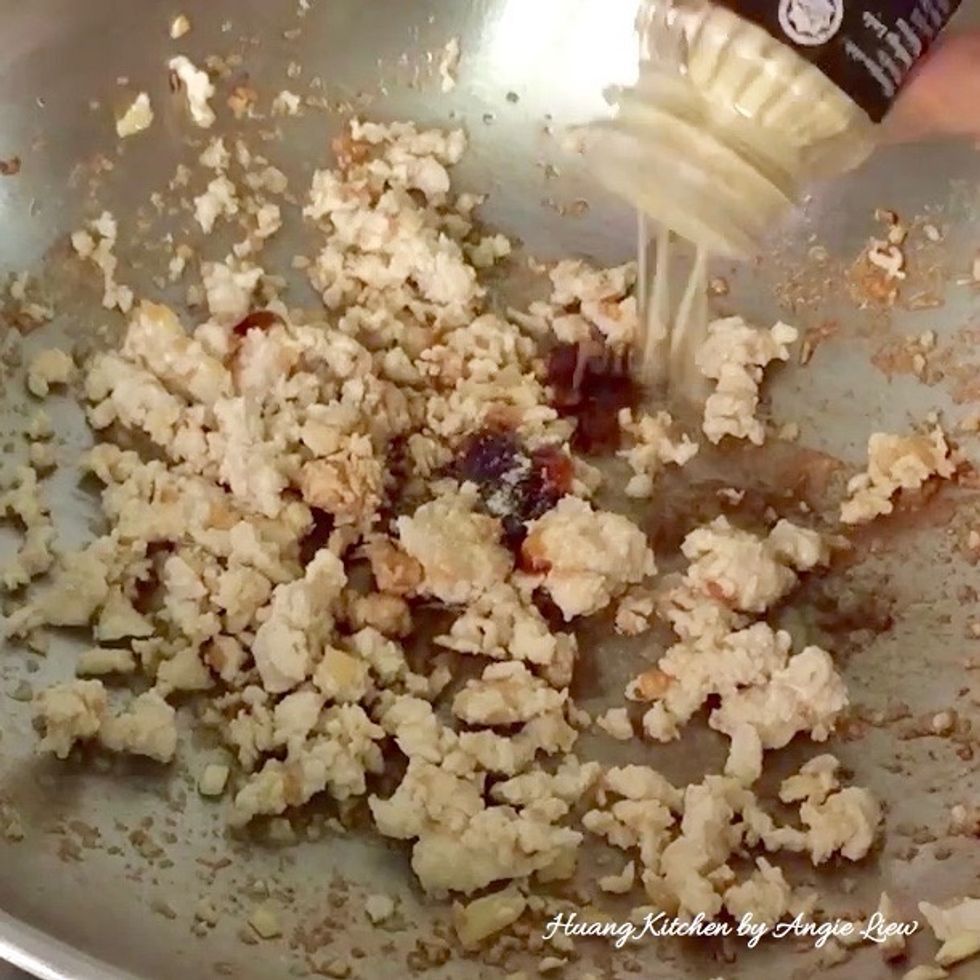 Add in oyster sauce, light soy sauce, sugar and ground pepper. Stir to mix well.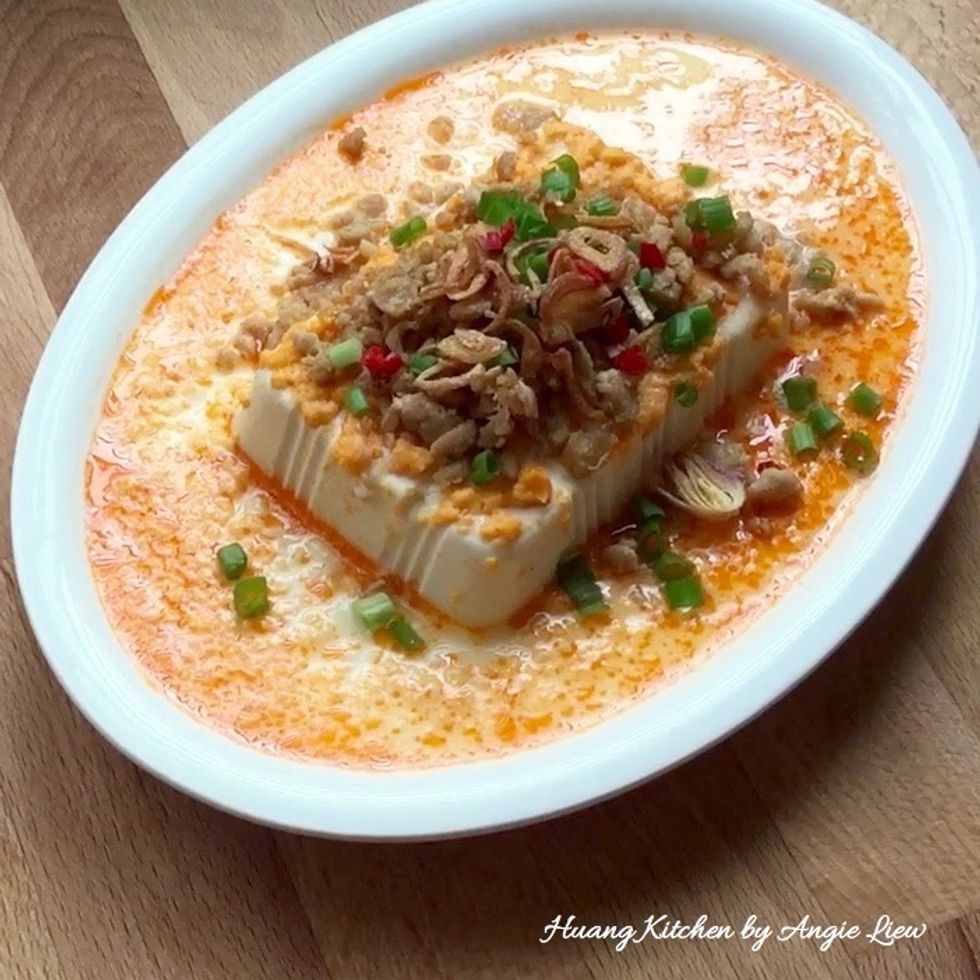 Then toss the meat mixture over the steamed beancurd and garnish with chopped spring onions and fried shallots before serving. Serve it hot with rice. ENJOY!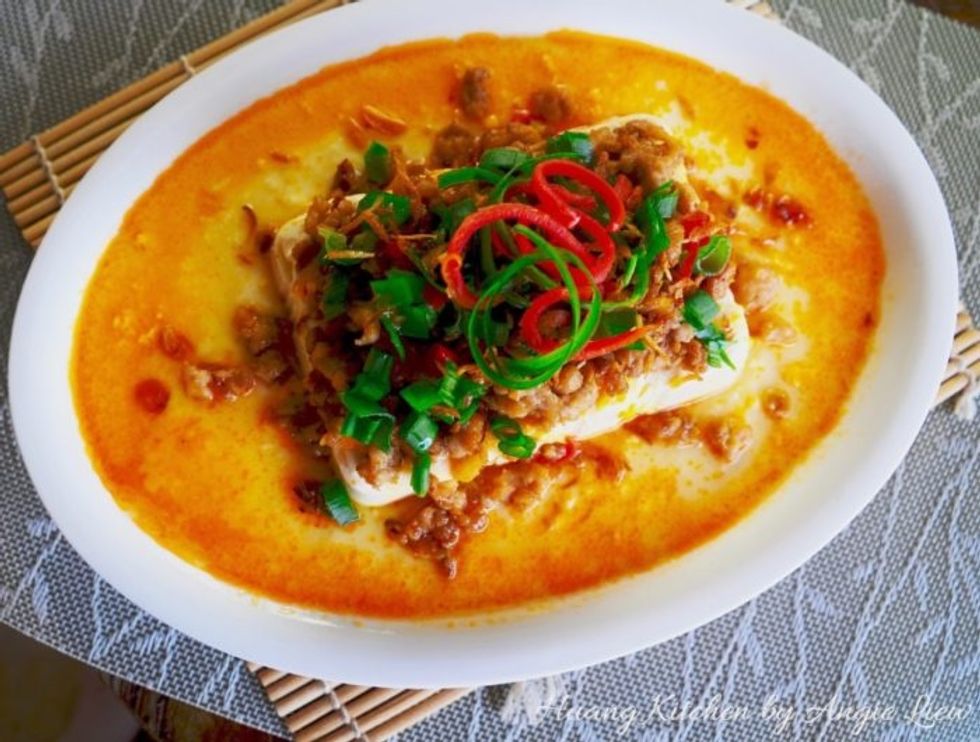 Do subscribe to my Youtube channel on how this is done at https://www.youtube.com/watch?v=B9hAVzkmCRQ Also like us on Facebook & get updates on our latest recipes at www.Facebook.com/huangskitchen
150.0g lean meat, minced
2.0 salted egg yolk, steamed
1.0 white beancurd, in block
1.0tsp garlic, minced
1.0Tbsp spring onion, chopped
2.0 shallots, sliced thinly
2.0Tbsp vegetable oil, deep fry shallots
0.0tsp salt (Egg mixture seasoning)
0.0tsp sesame oil (Egg mixture seasoning)
0.0tsp white ground pepper (Egg mixture seasoning)
1.0tsp cornstarch (Egg mixture seasoning)
0.0c water (Egg mixture seasoning)
1.0Tbsp oyster sauce (Mince meat seasoning)
1.0tsp light soy sauce (Mince meat seasoning)
0.0tsp sugar (Mince meat seasoning)
0.0tsp white ground pepper (Mince meat seasoning)
Huang Kitchen
For more step-by-step recipes and cooking tips, visit my website at \nhttp://www.huangkitchen.com