Cook Salmon With Pear and Truffle Goat Cream
63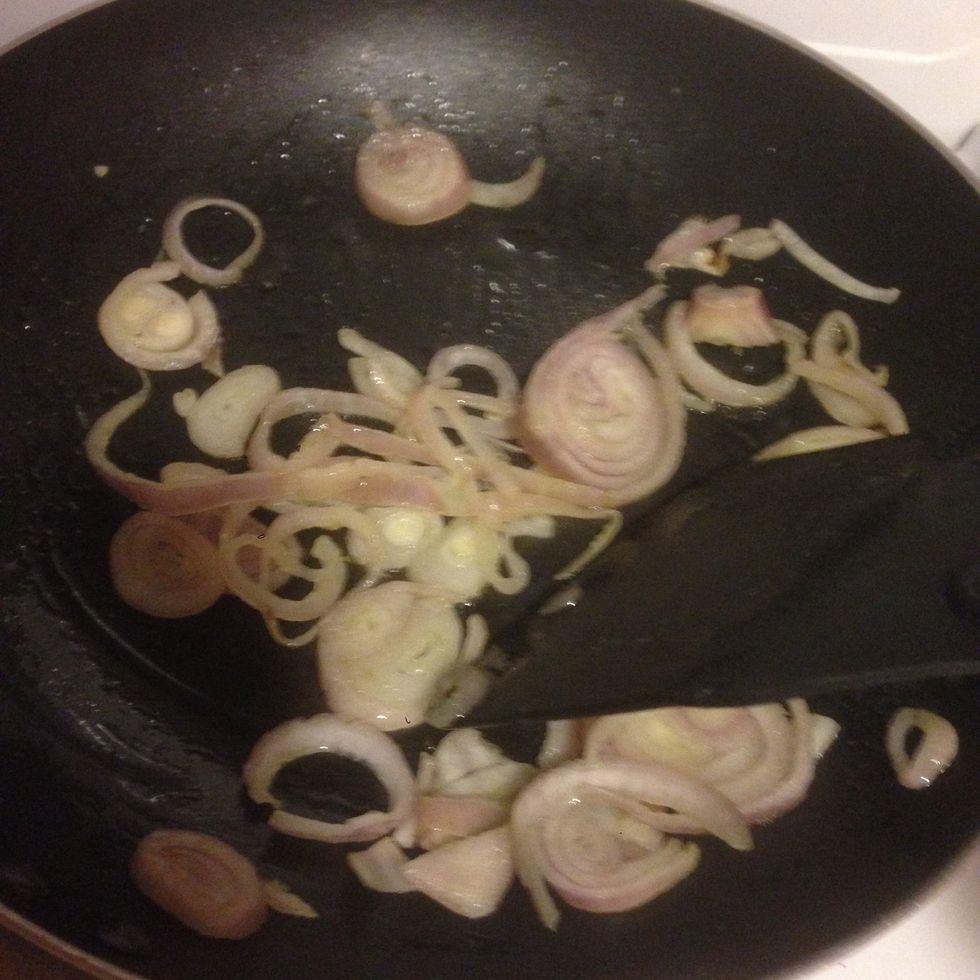 Pre-heat oven at 175⋅C. In a skillet, brown shallots with 1 tbsp of olive oil.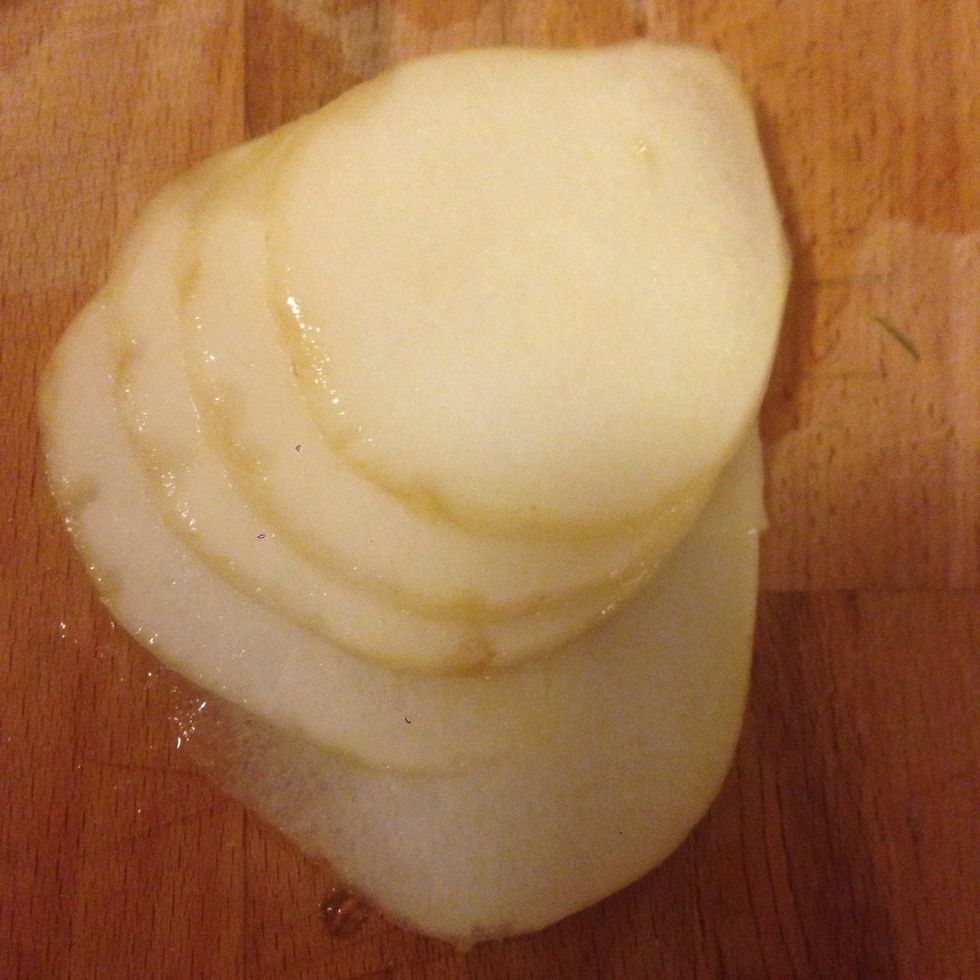 Peel and slice the pears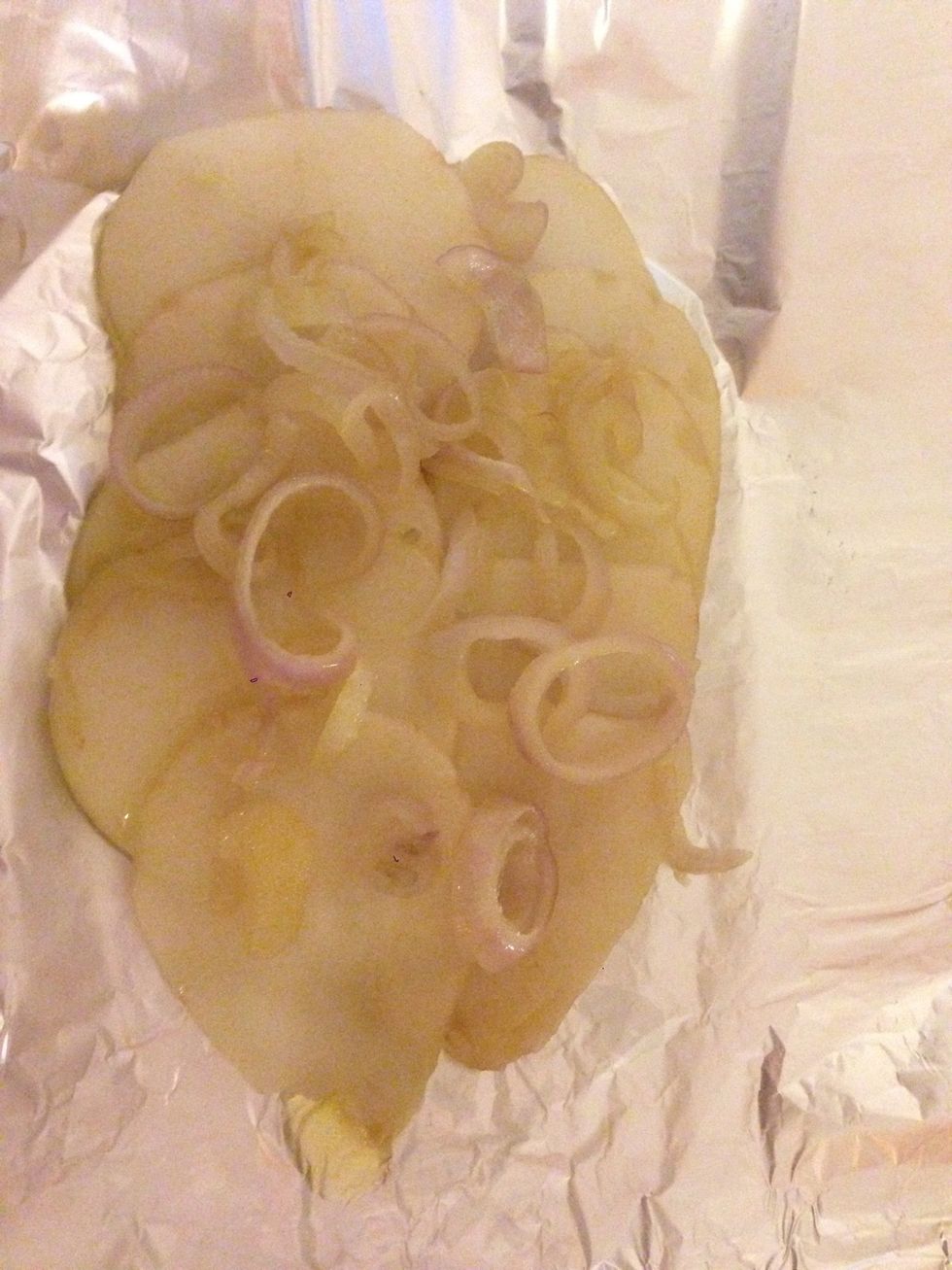 Display pear in 2 aluminum foil with shallot, add 1 teaspoon of black truffle oil on each.
Lay the fish on the pear and season with salt and pepper.
Fold the aluminum to seal totally the preparation . Place in the oven for 20-25 min.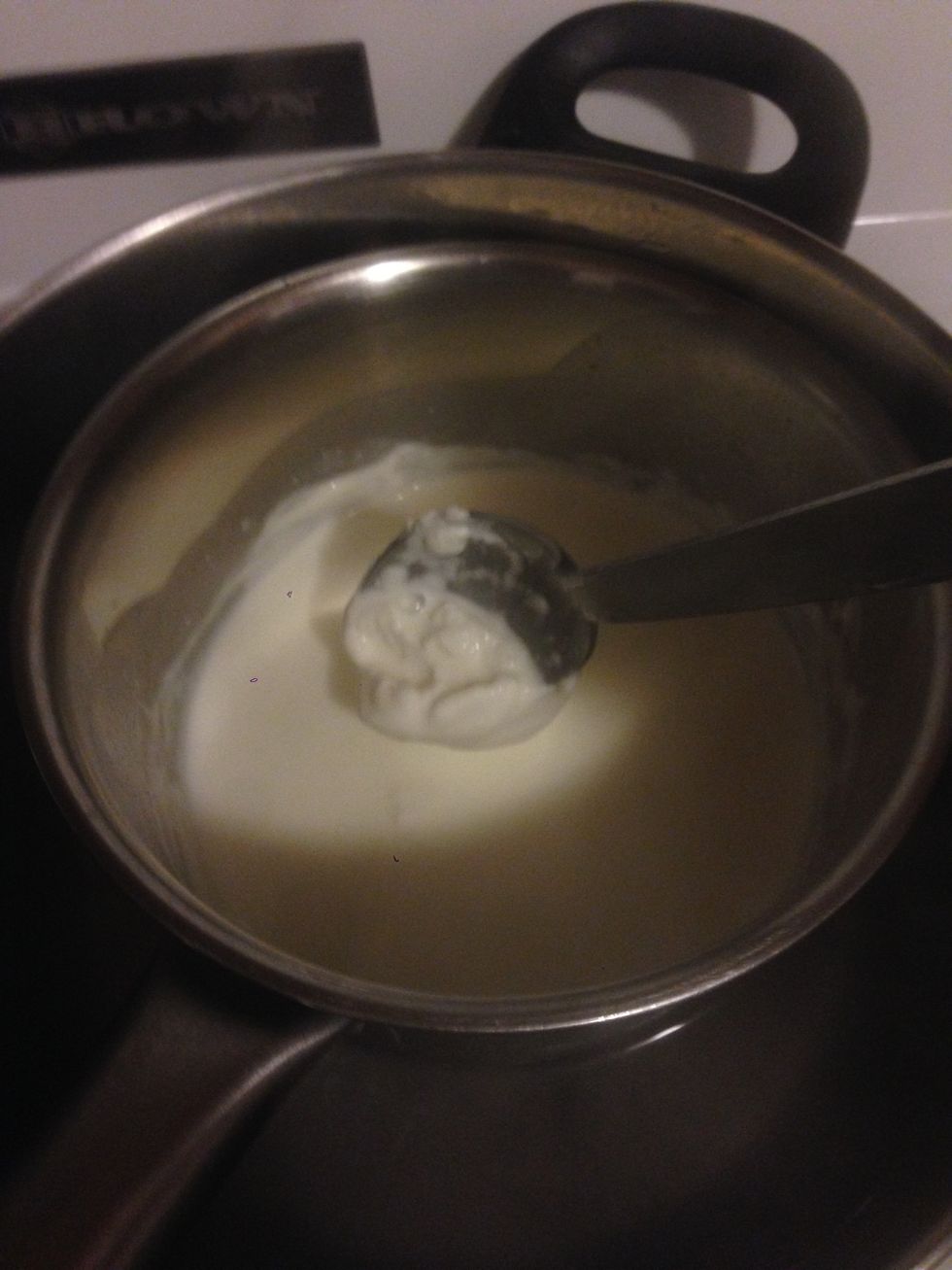 Slightly boil cream in a pan, add goat cheese and 1 teaspoon of truffle oil, heat at medium temperature for 5min. Season with salt and pepper. Add more truffle at the end since it evaporates quickly.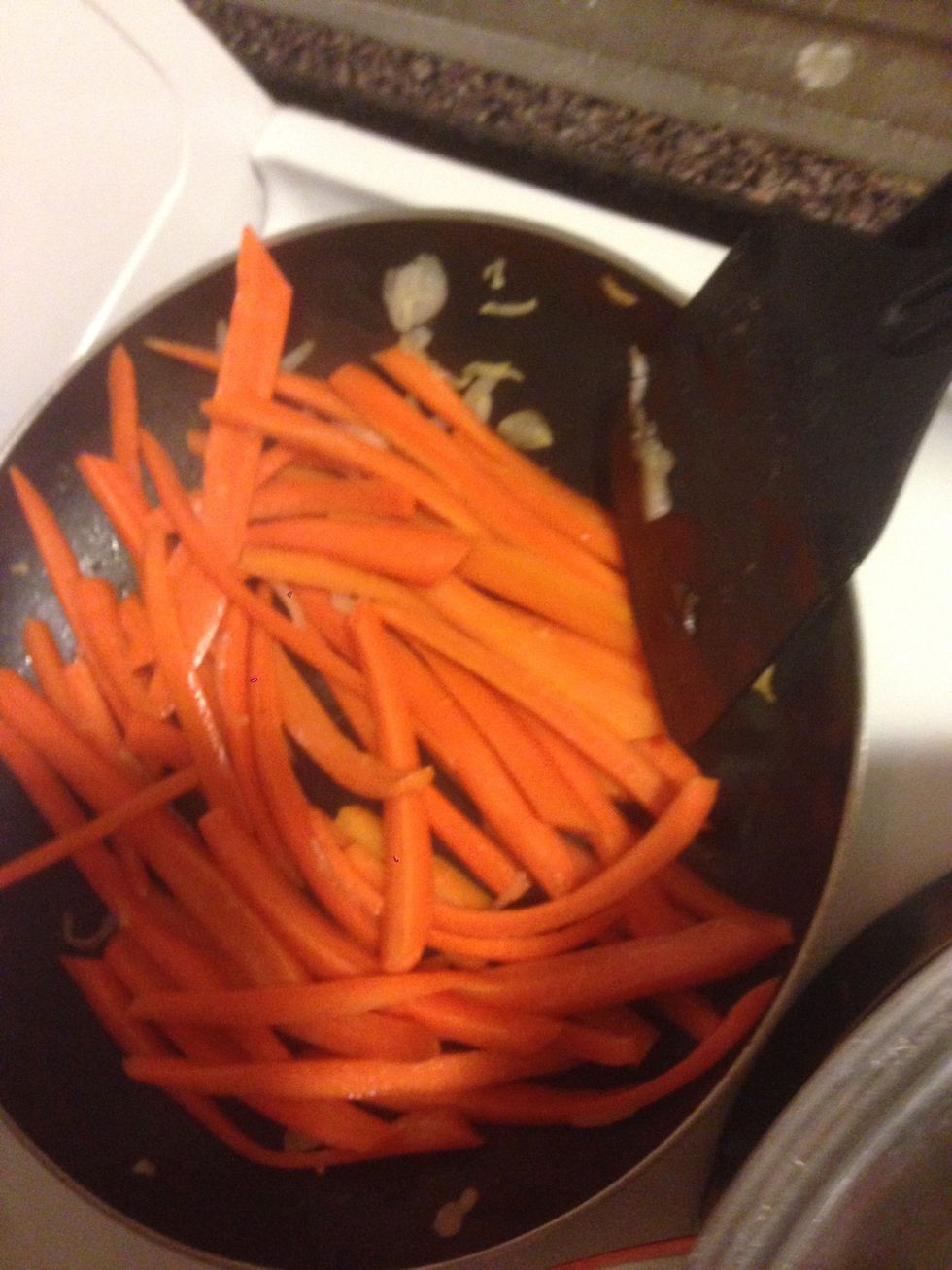 Slice carrots in length, brown it with oil and garlic for 5min, season and add half-cup of water, cover and stew for 10 -15 min at medium temp with fresh sage leaves. In the same time boil pasta.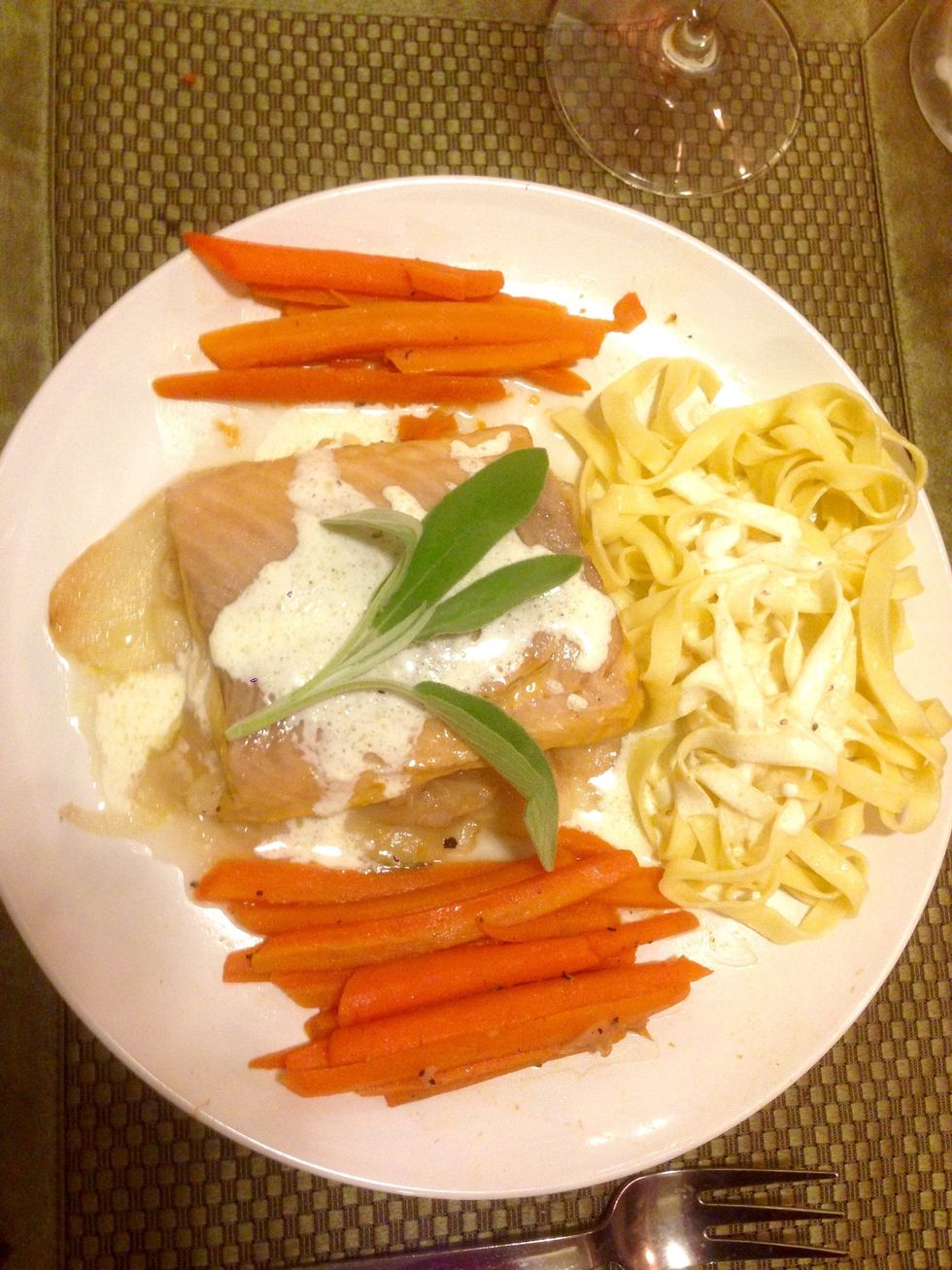 On a warm plate, display the fish with pears (use a spatula to take everything in one shot), place pasta and carrot on a side. Cover with cream (just before add again 2 teaspoon of truffle oil).
2.0 Fish (salmon or sea bass, cos )
120.0g Fresh linguine
2.0 Pear d'Anjou
1.0 Shallots
150.0g Carrots
100.0ml Heavy cream
75.0g Goat cheese
Sage
Pepper
Salt
2.0Tbsp Olive oil
5.0tsp Black Truffle oil