Cook Salmon Stuffed Ravioli With Spinach Cream🇮🇹
91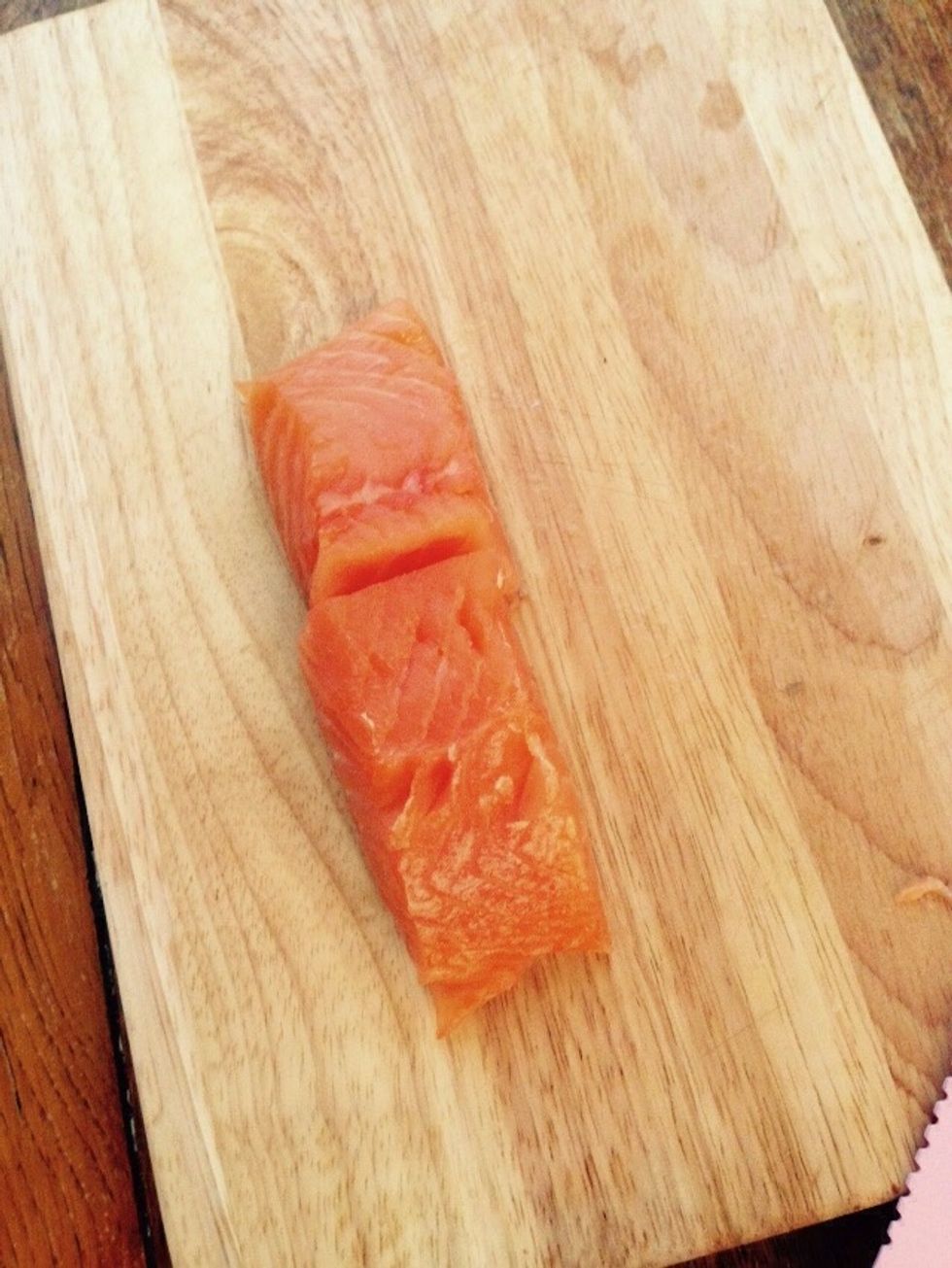 Start by preparing the fillet, remove the skin.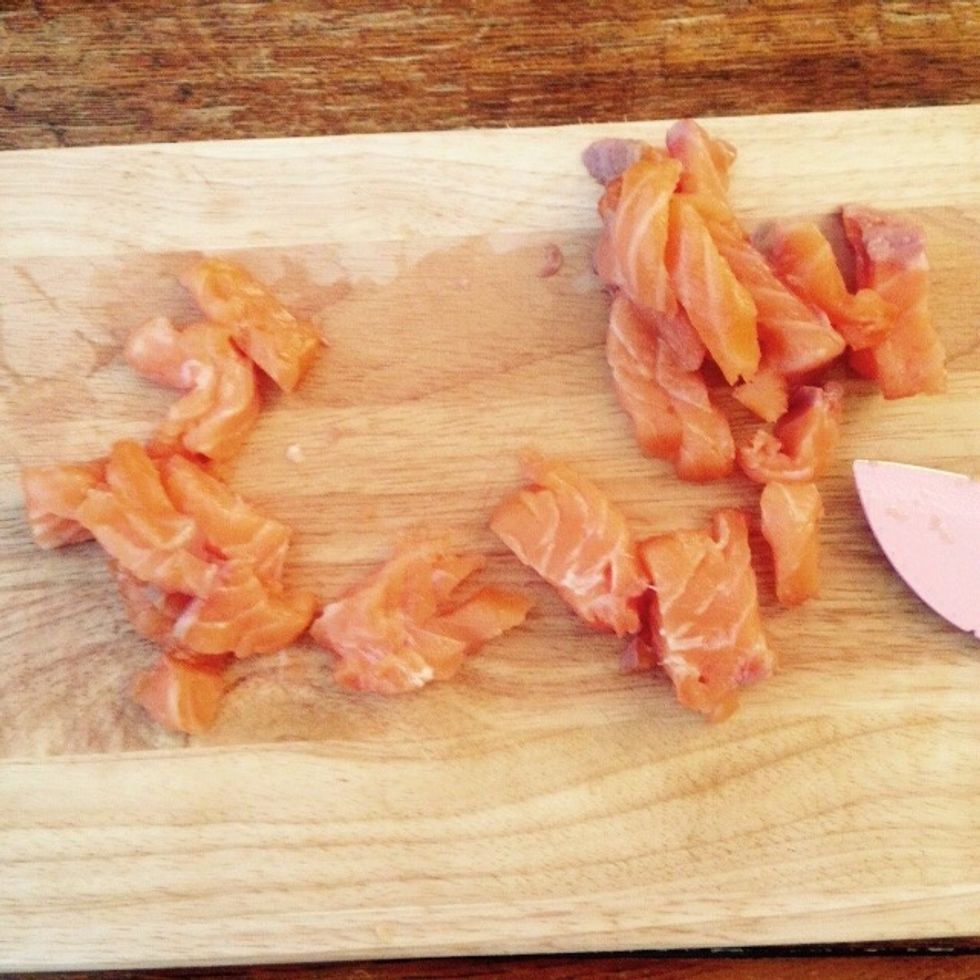 Slice it into 1cm strips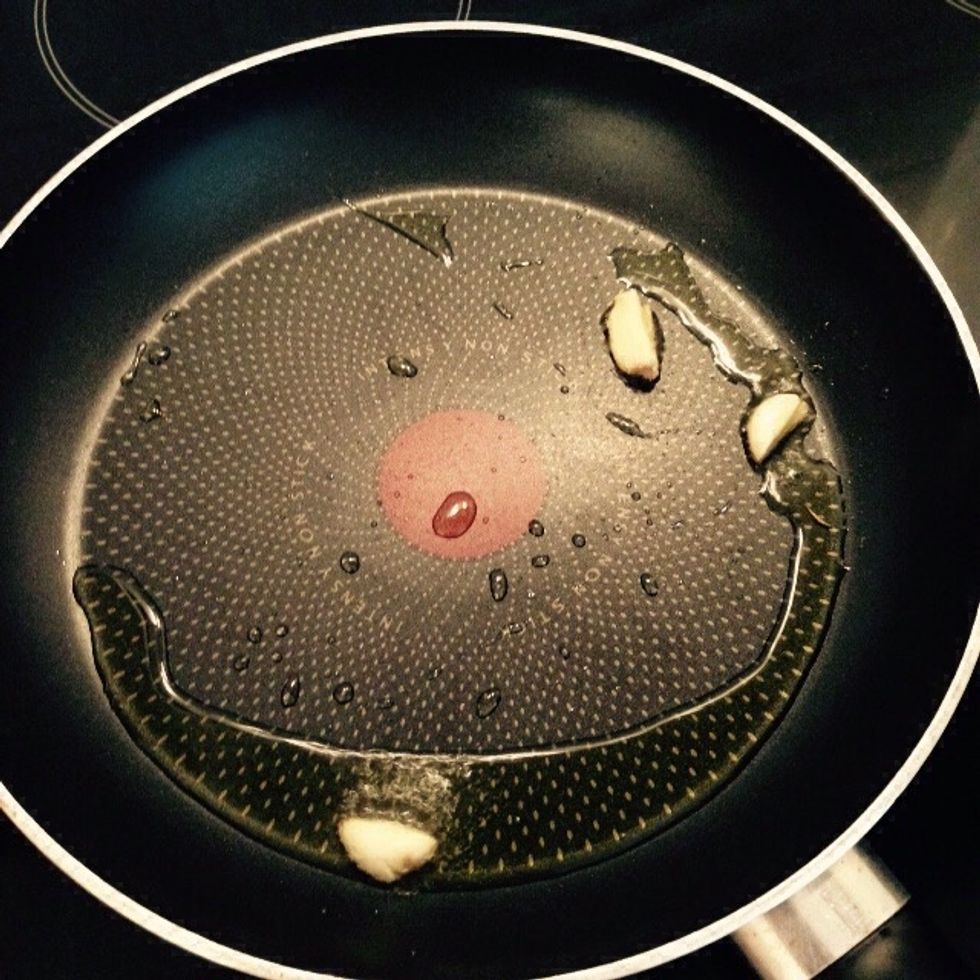 Cut one garlic clove and add it to a pan with some olive oil
Add the salmon pieces once the garlic is lightly roasted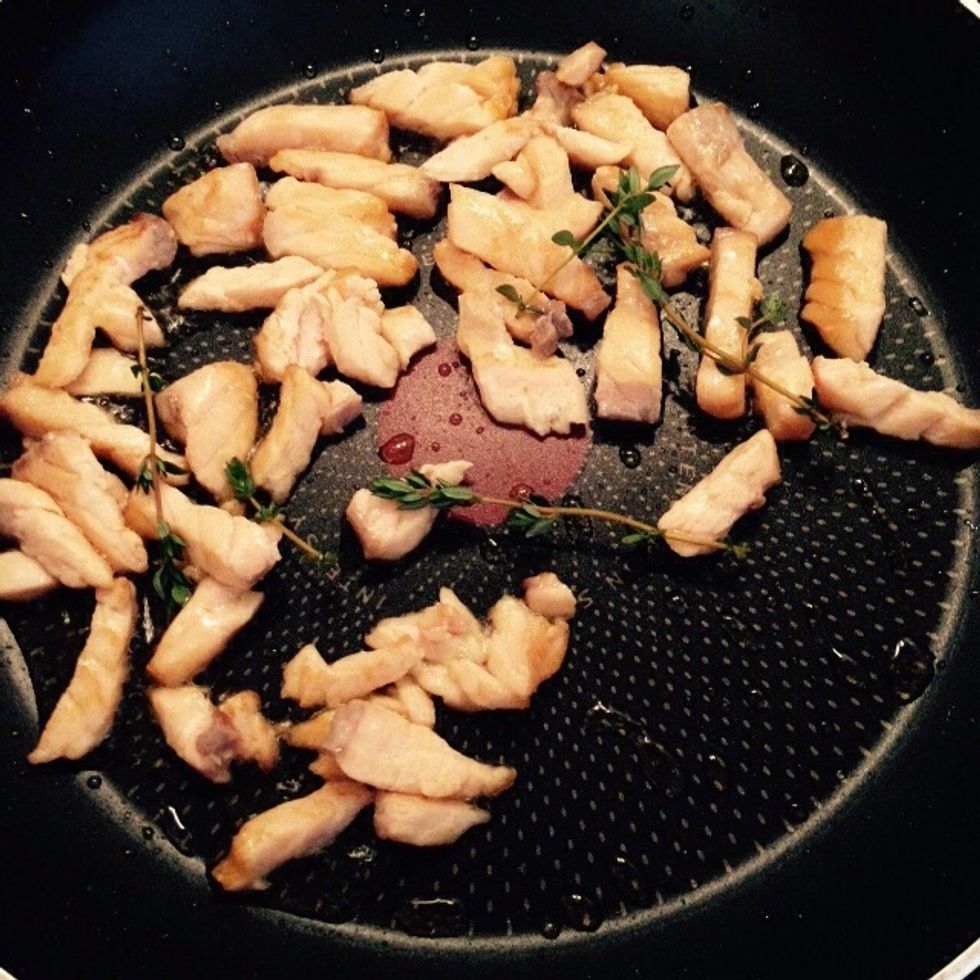 Add few thyme stems and sauté for a couple of minutes. Then set aside and let cool.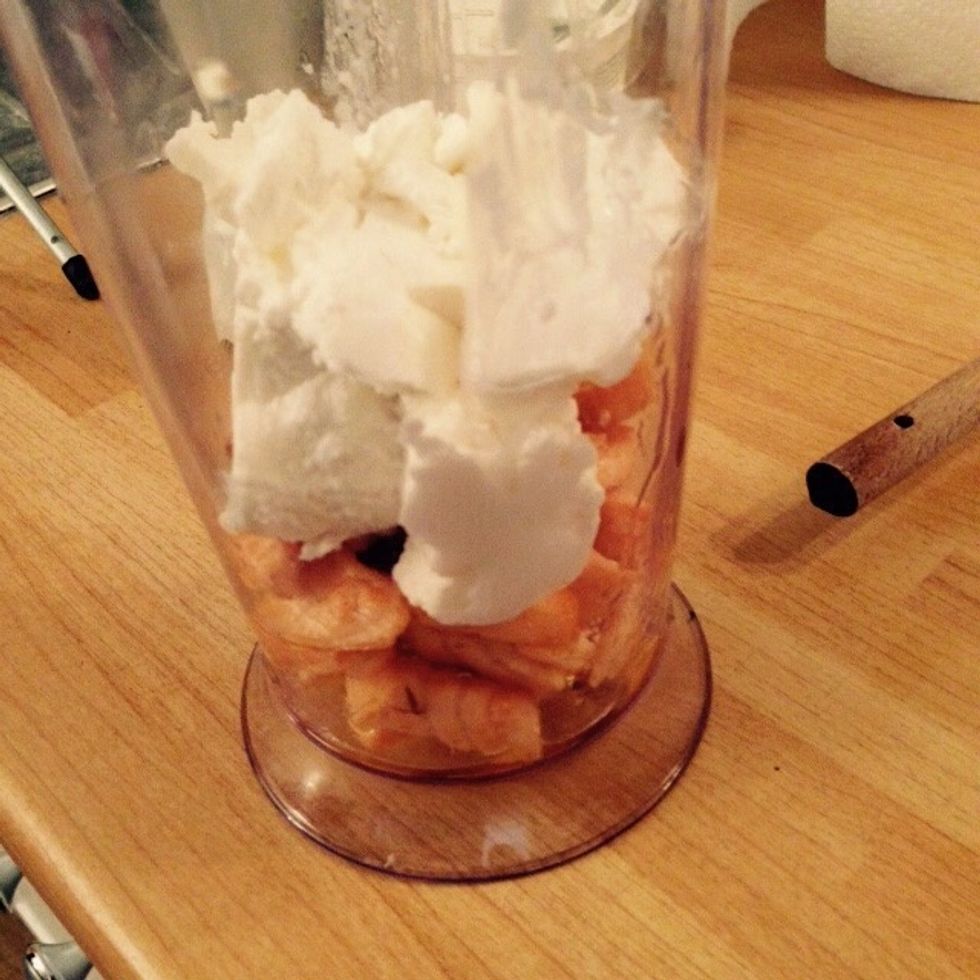 Once cold, throw away thyme and garlic and add the salmon to a blender cup. Add also the ricotta.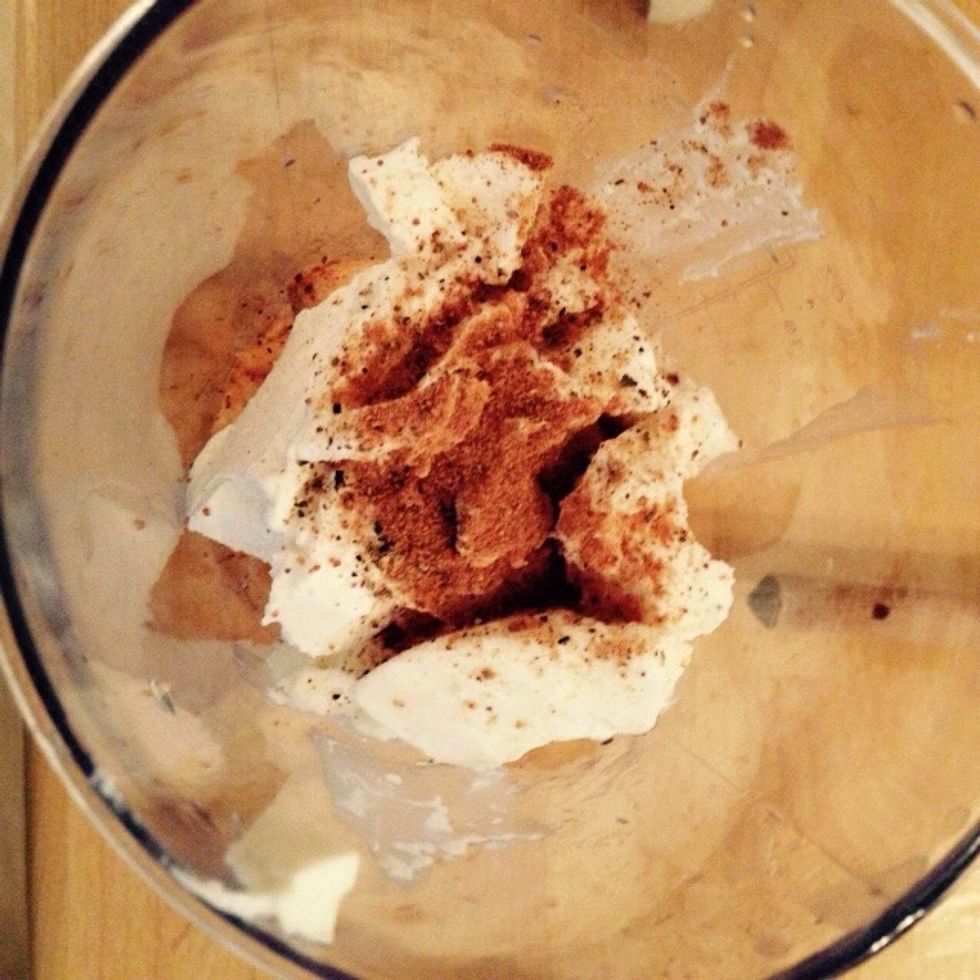 Season with nutmeg and black pepper and blend well together.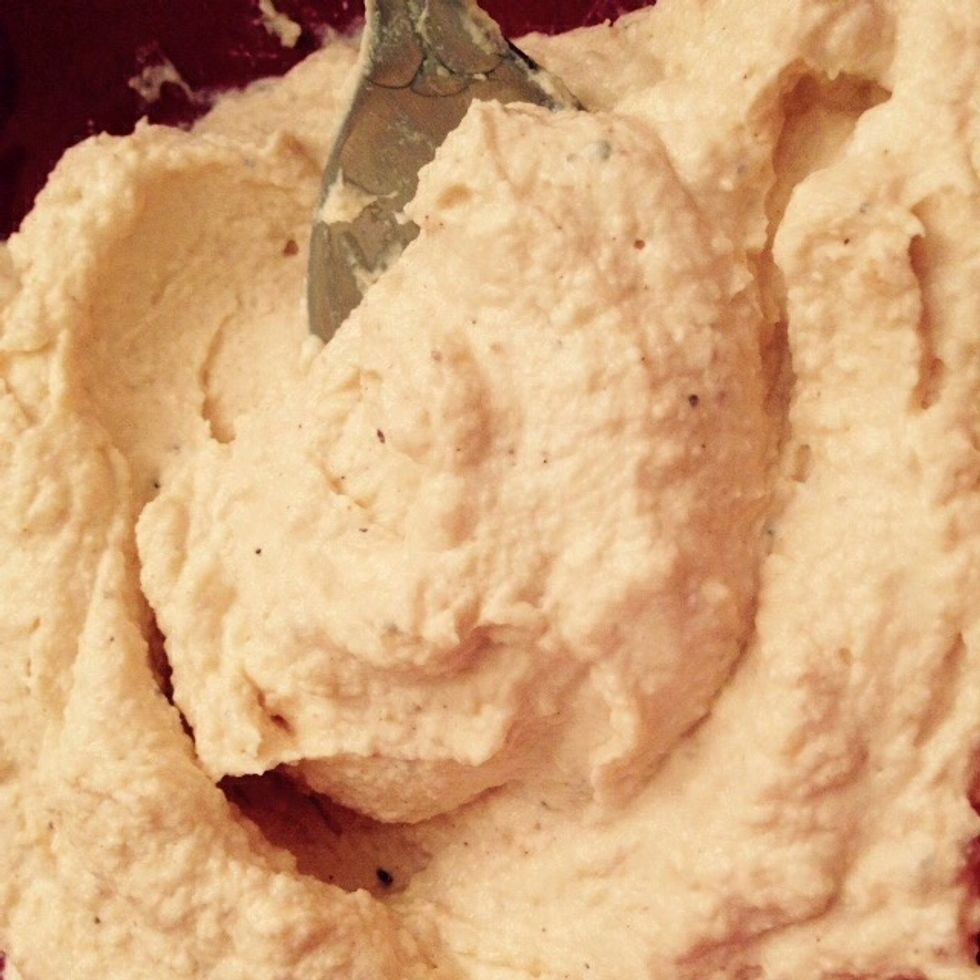 Here is the salmon creamy stuffing ready, set aside for later.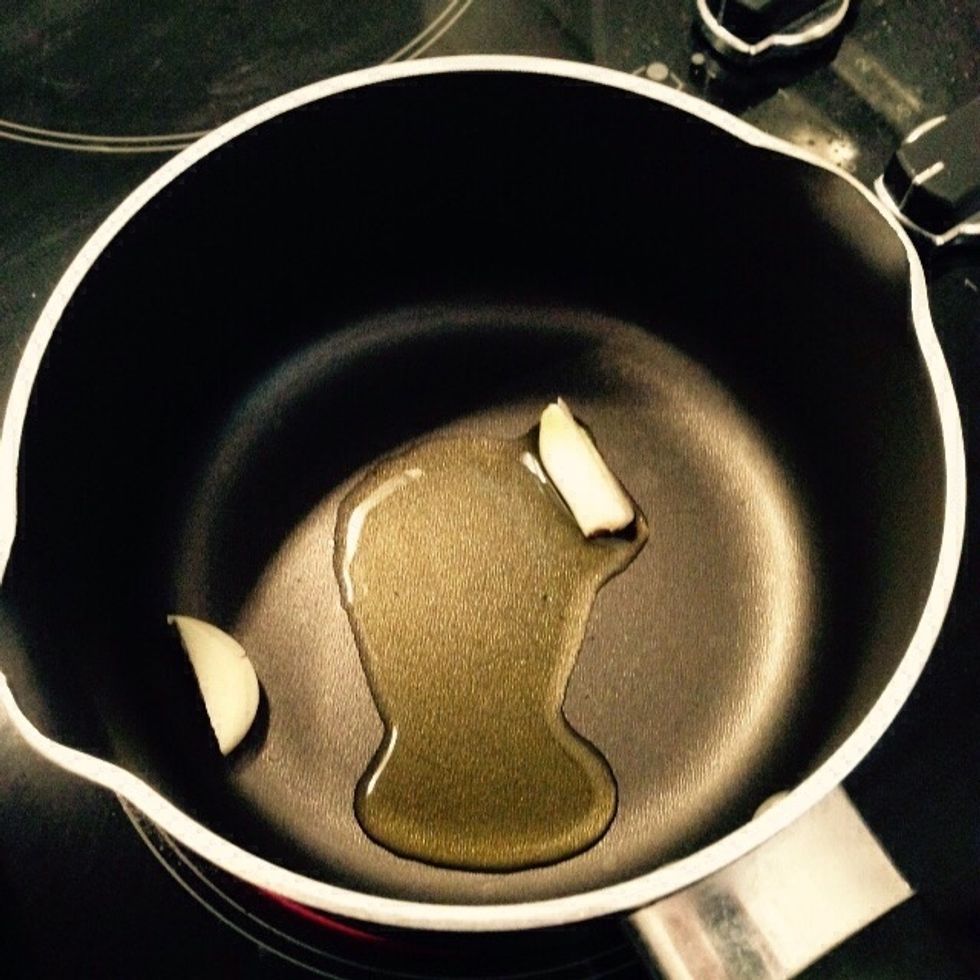 Now prepare the first part of the sauce. Add the other garlic clove to a pan or pot with a little oil
When the garlic is roasted add the boiled/frozen spinach, cook for about 10min on a low heat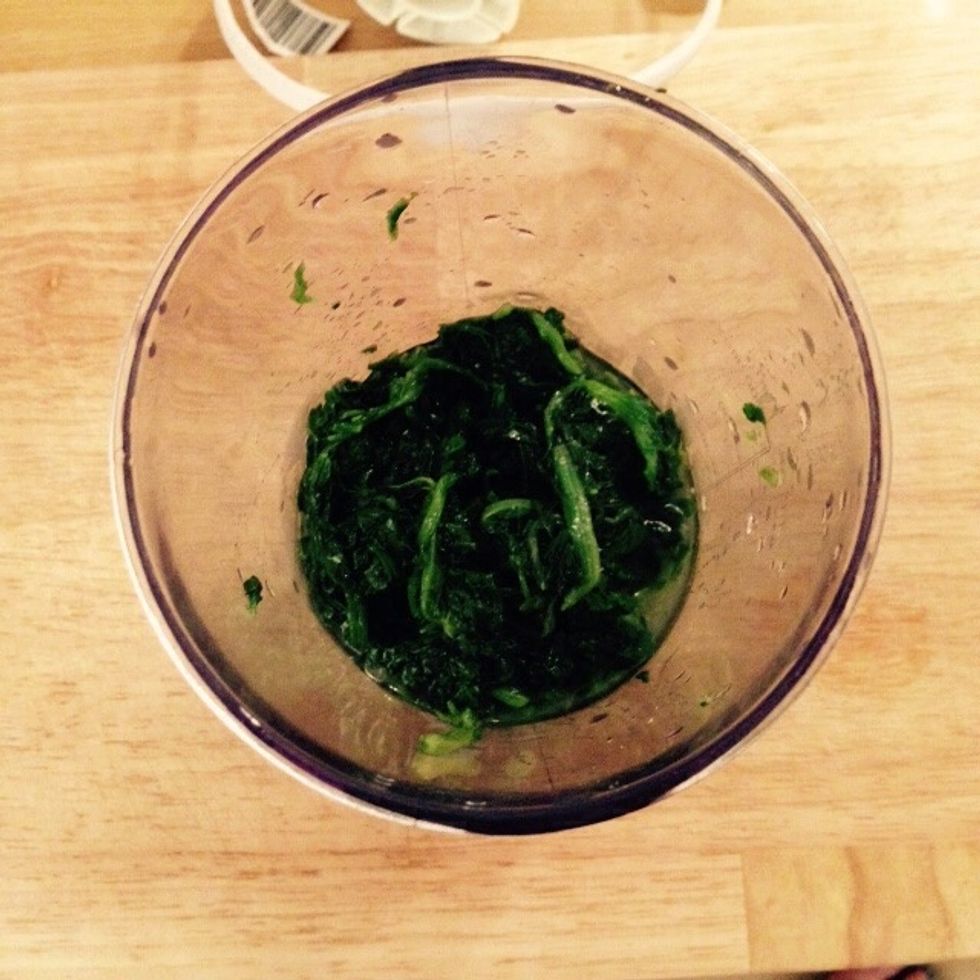 Remove the garlic and place the spinach in a blender. Add some water if they dried up too much.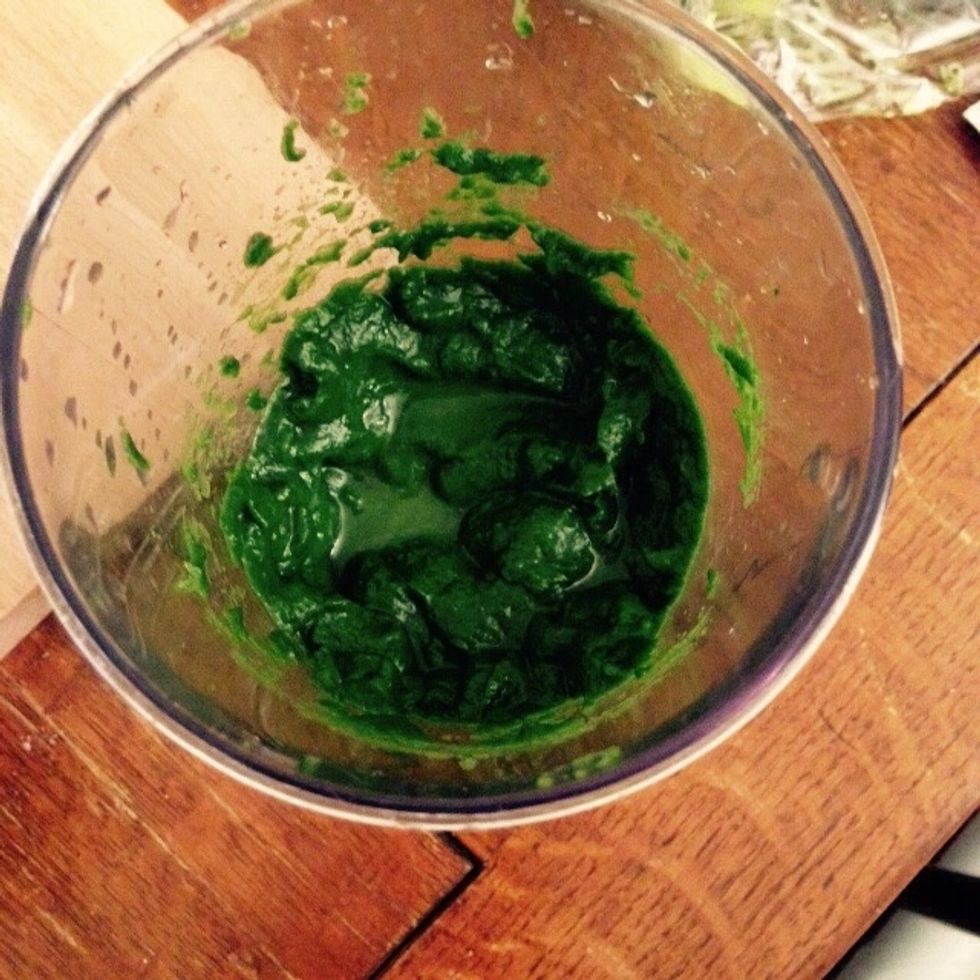 Puree the spinach into a cream, set aside for later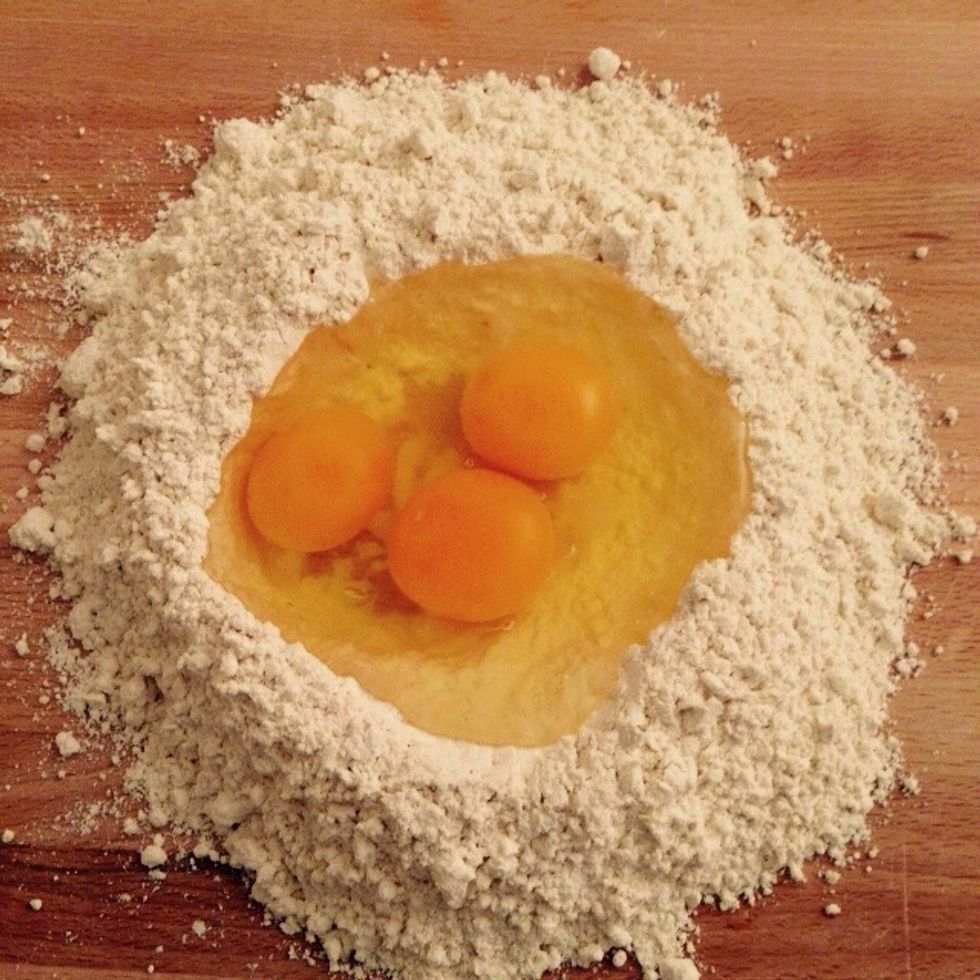 Mix the eggs and flour to make the pasta dough.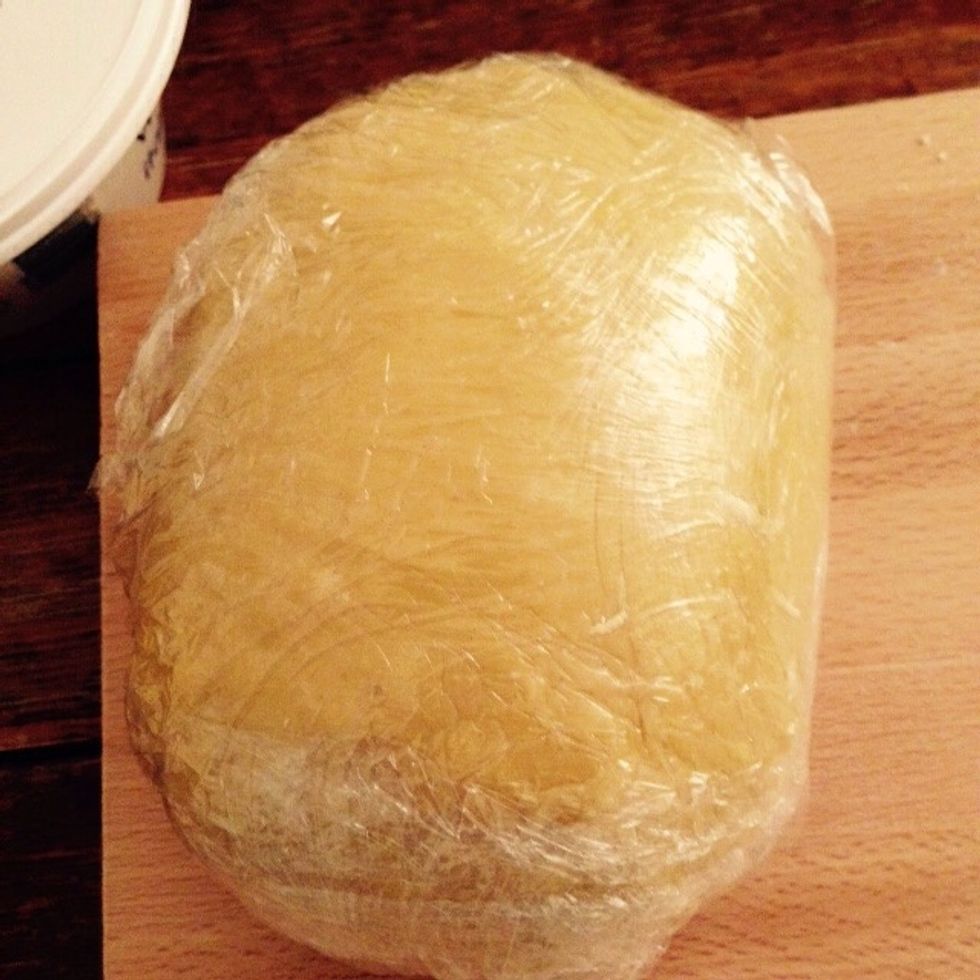 Wrap it in film and let it rest for 10-15min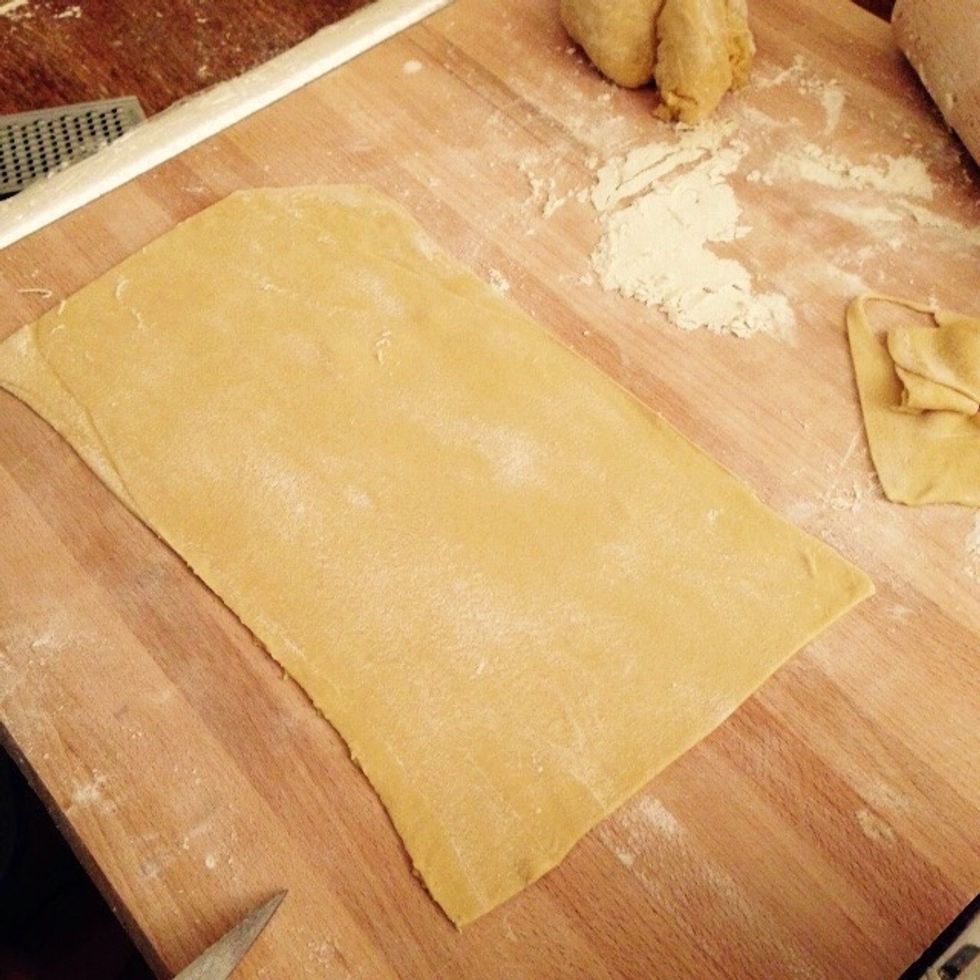 Flatten it into sheets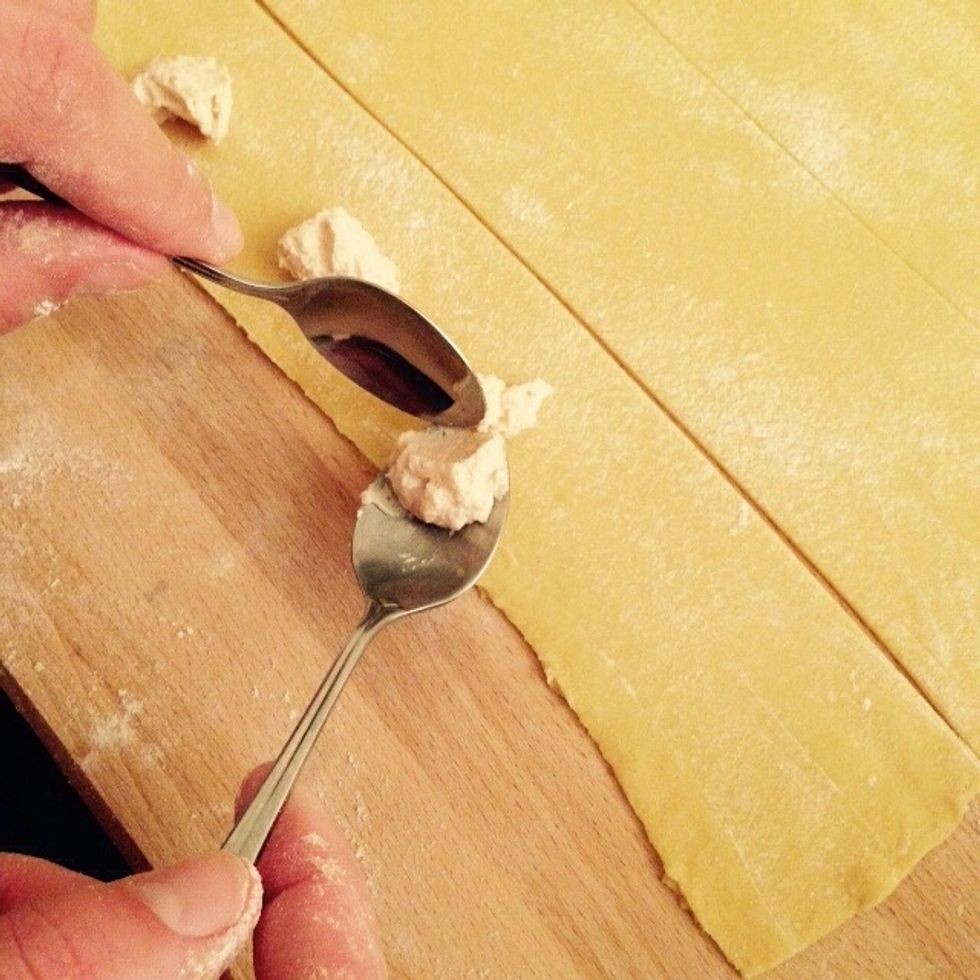 Consider an area of 4x4cm per each raviolo and start scooping the stuffing (about 1/2 a teaspoon) at the center of each one.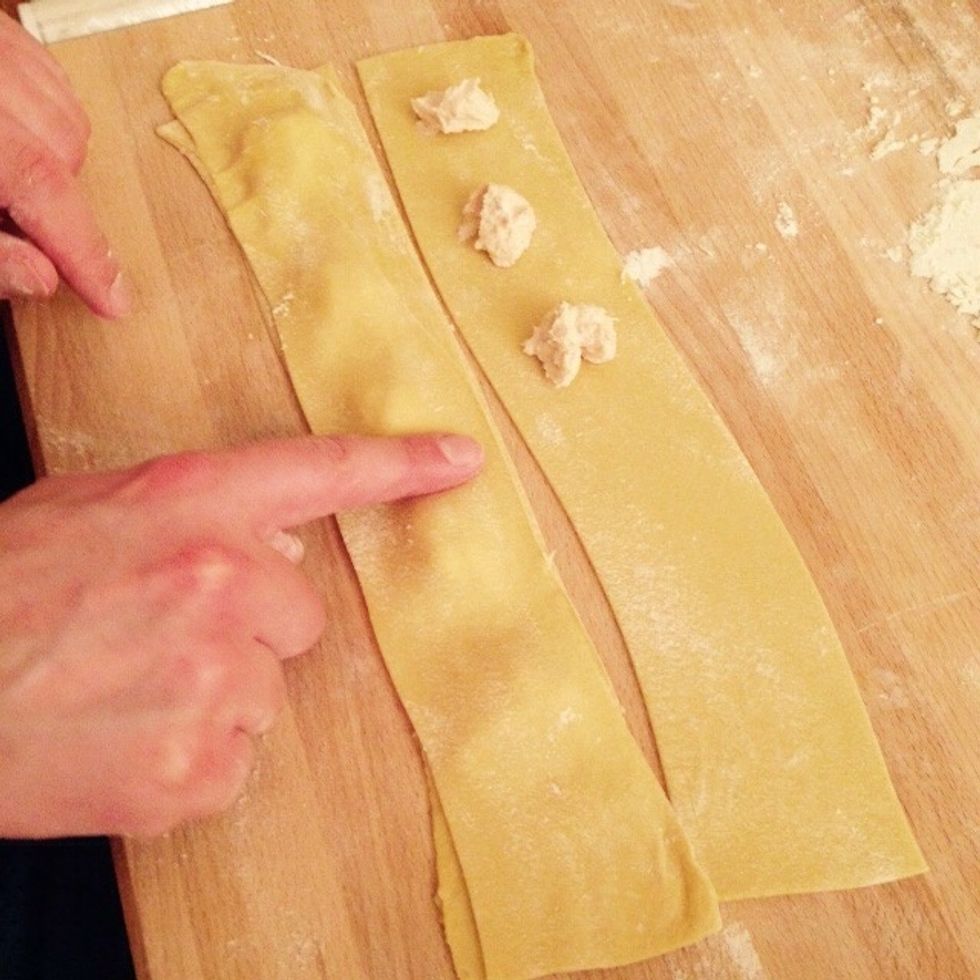 Cover the first sheet with one of the same size, I find it easier to make this in little strips. Make sure the two sides that form the inside have not much flour so they will stick better.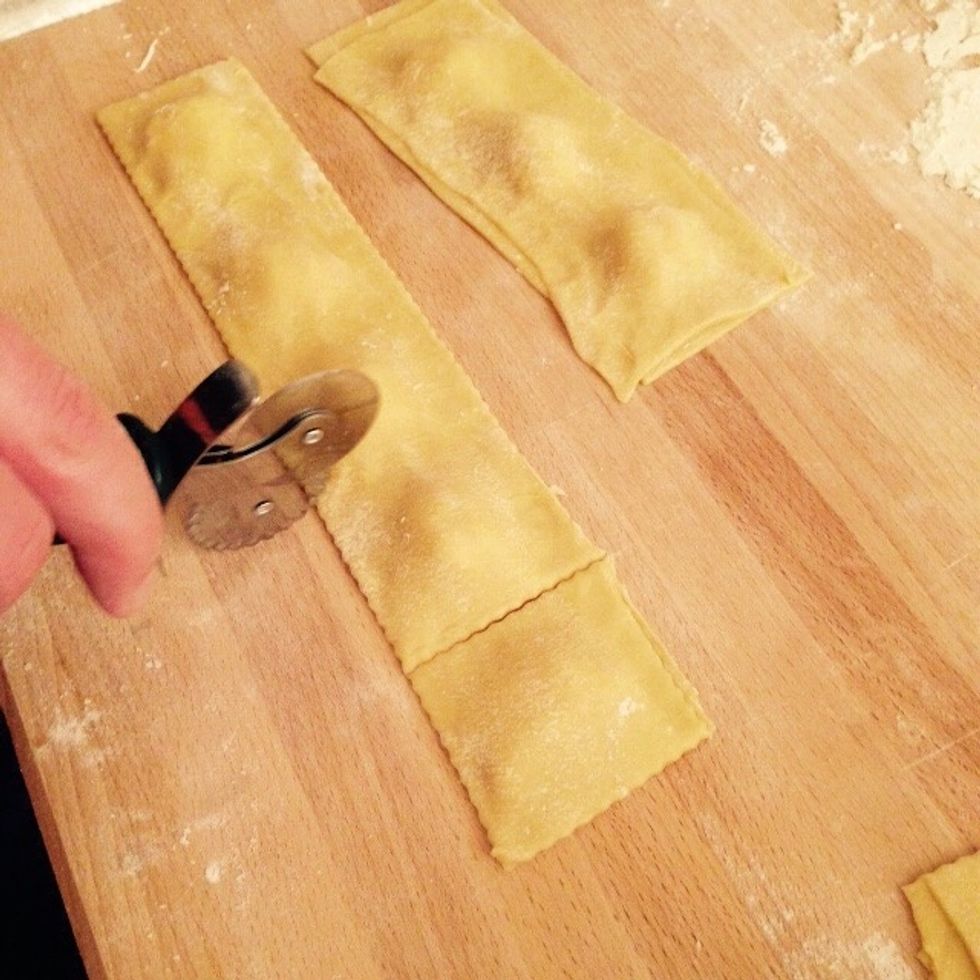 After pressing the two sheets together gently, use a pasta cutter to cut the excess and cut them into squares. If you want there is a cutter specific for this, but I like them to be slightly different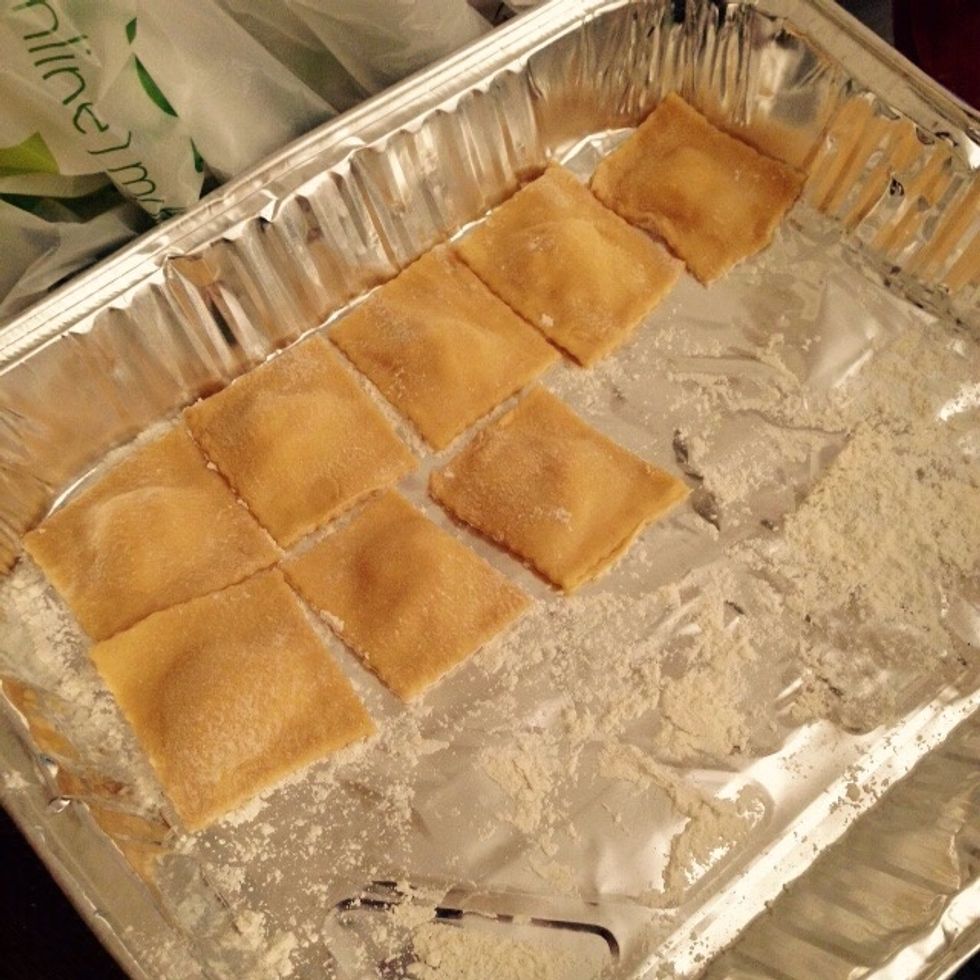 Place the ready ones in a tray dusted with flour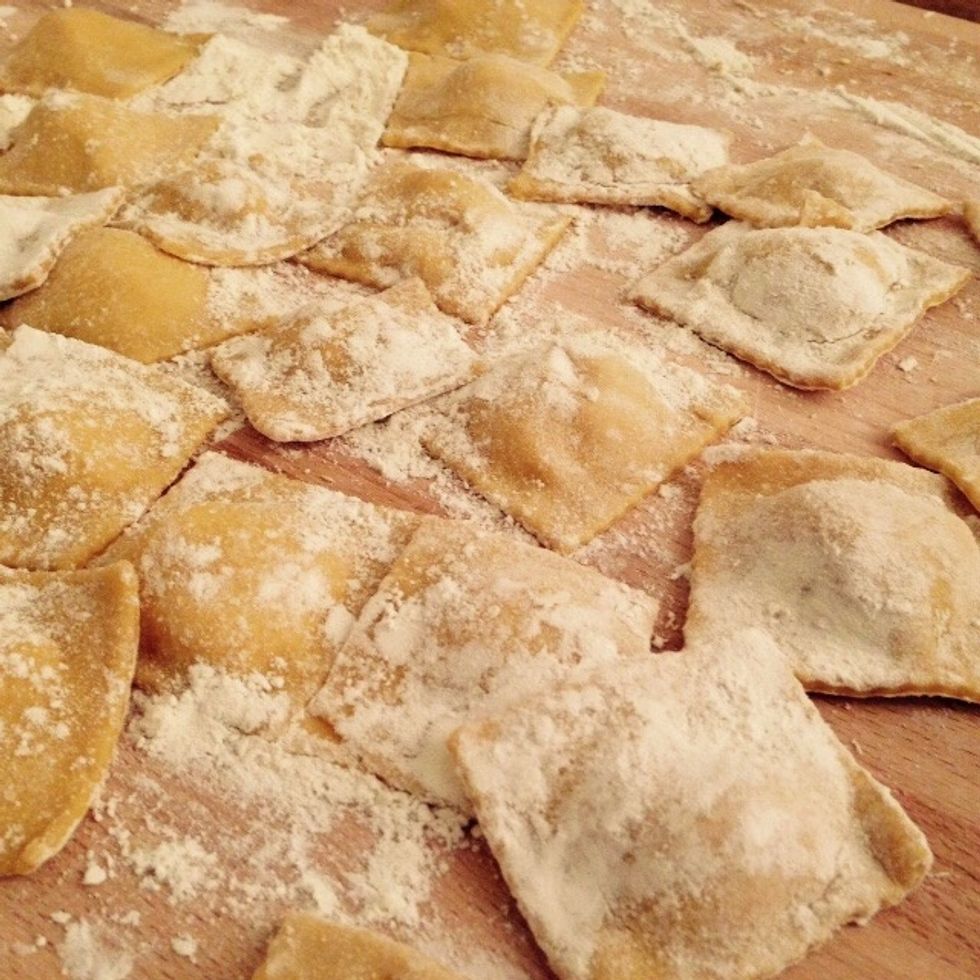 All ready, it takes some time but it's very rewarding! They will take only 2-3 minutes to cook in boiling water, so make sure you prepare the sauce first.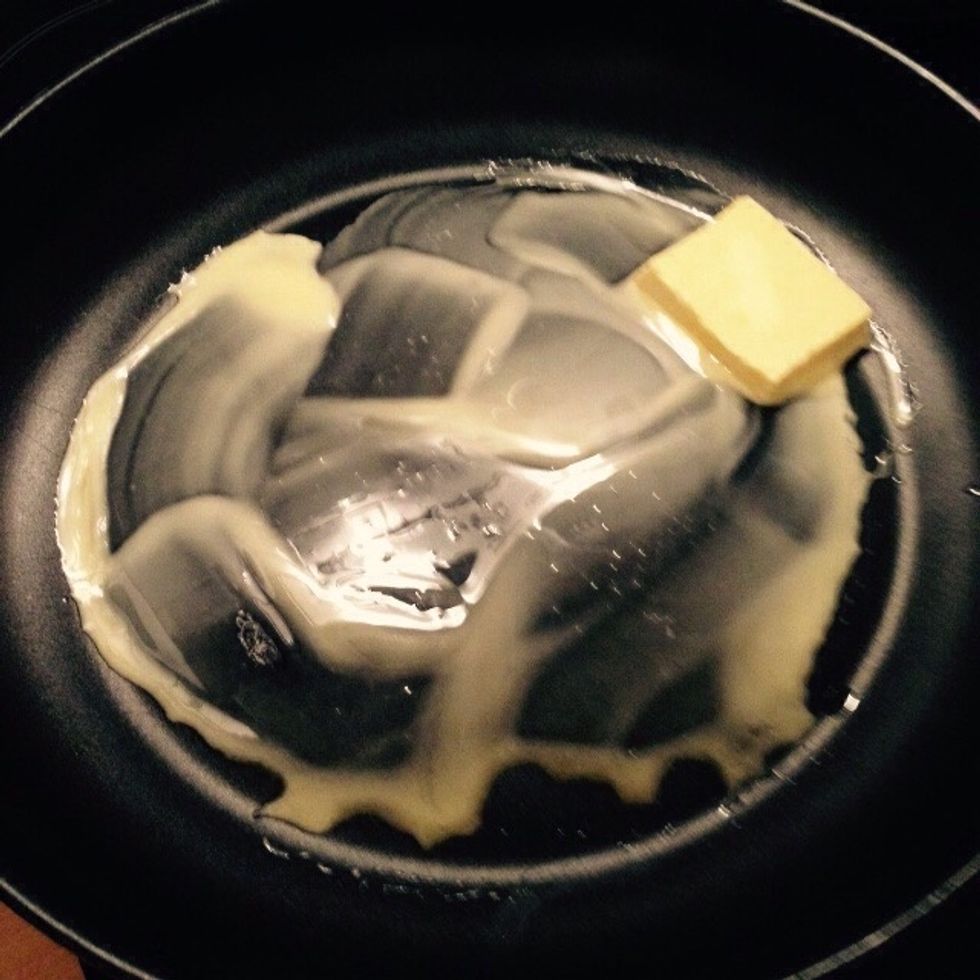 Melt the butte in a large pan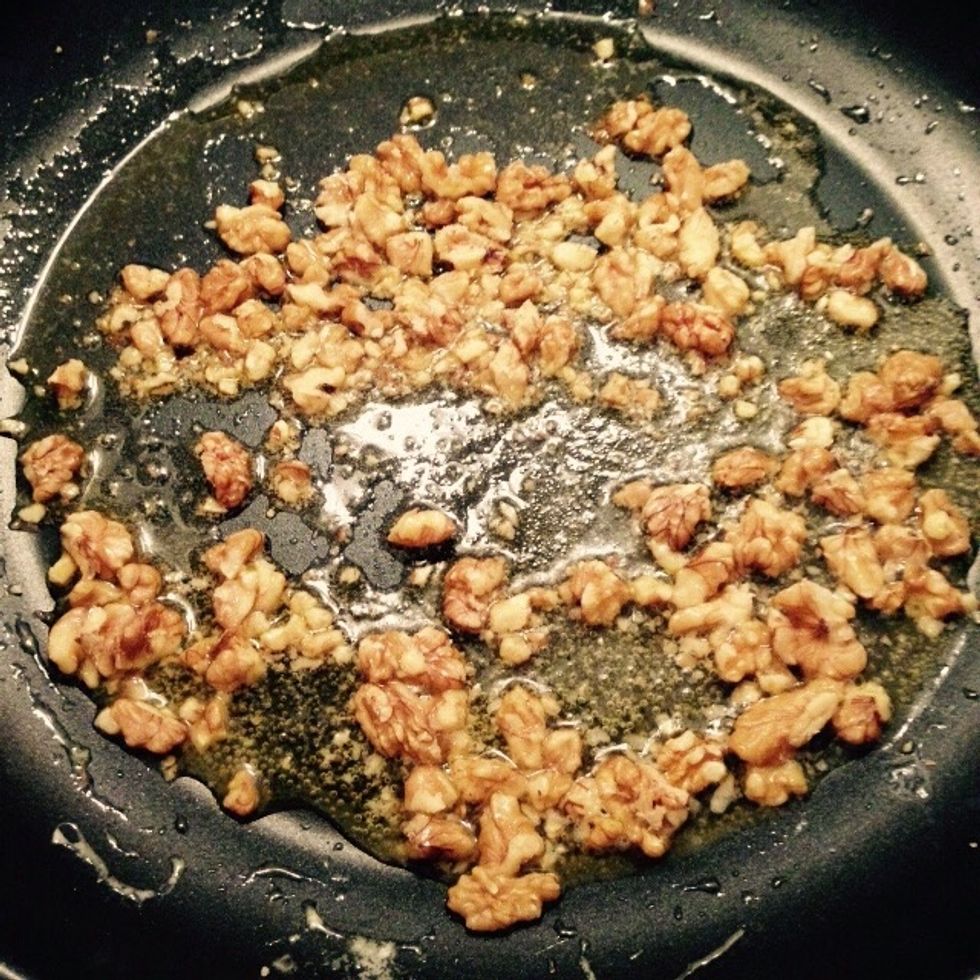 Add the crushed walnuts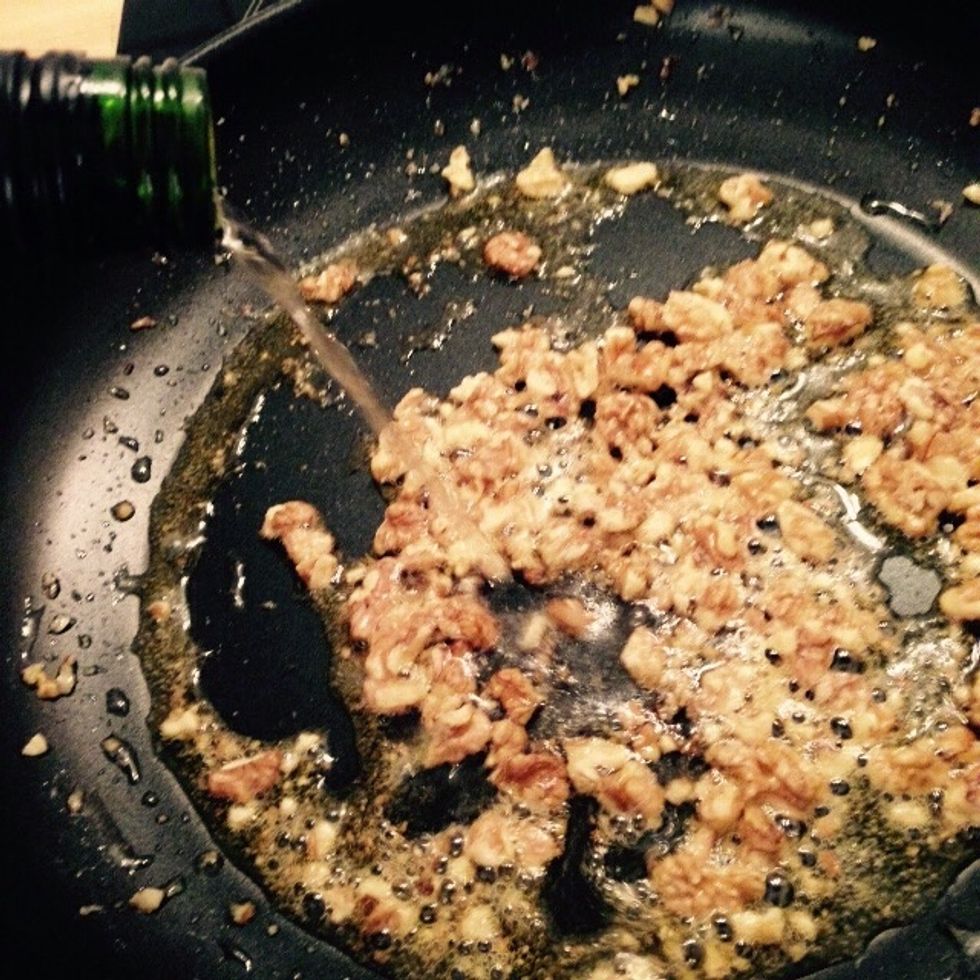 When the walnuts are browning add the wine.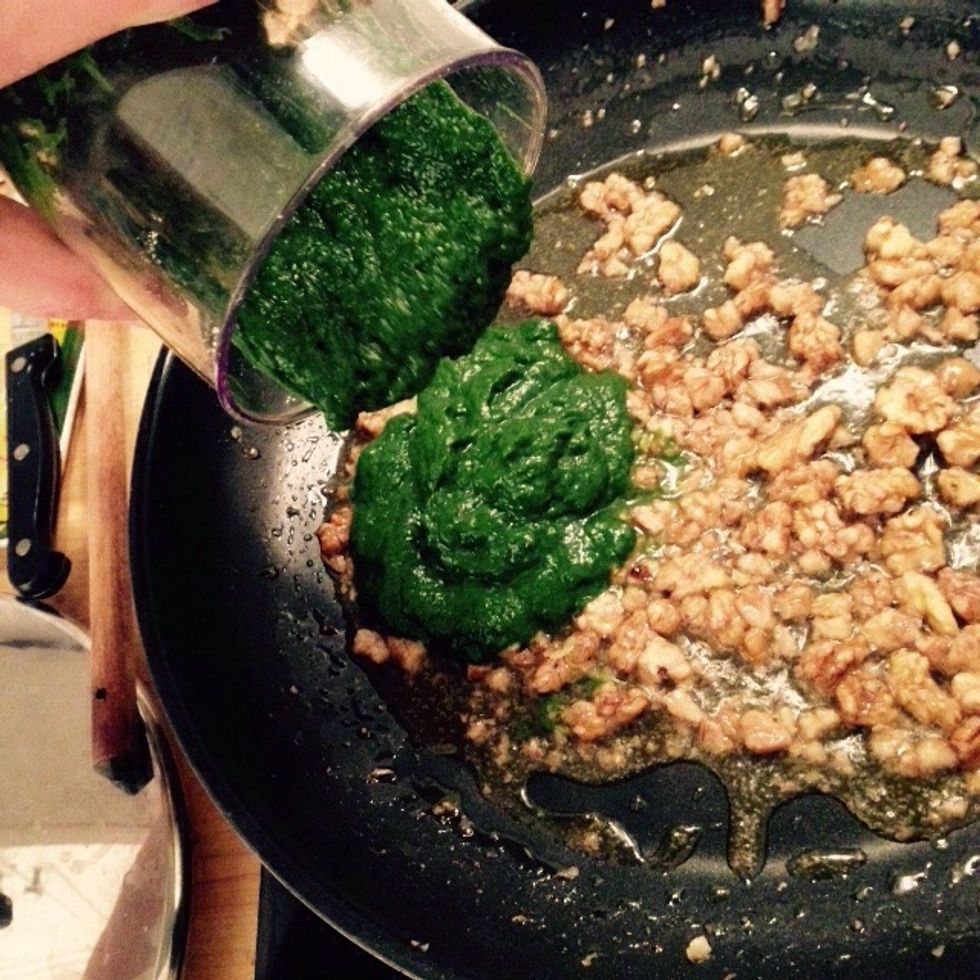 Before the wine completely evaporates, add also the creamed spinach. Mix well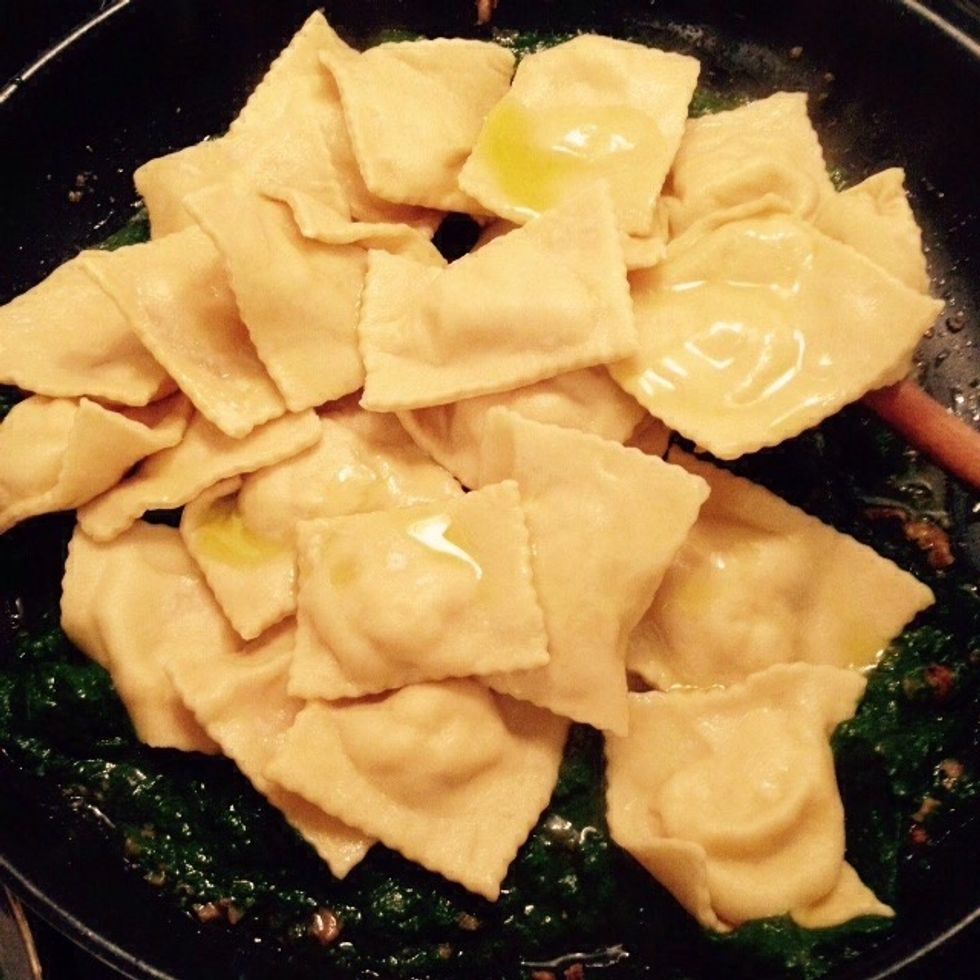 Drain the ravioli and add the to the pan, add some olive oil and sauté quickly to mix the pasta and sauce. If you use a spoon be careful not to break them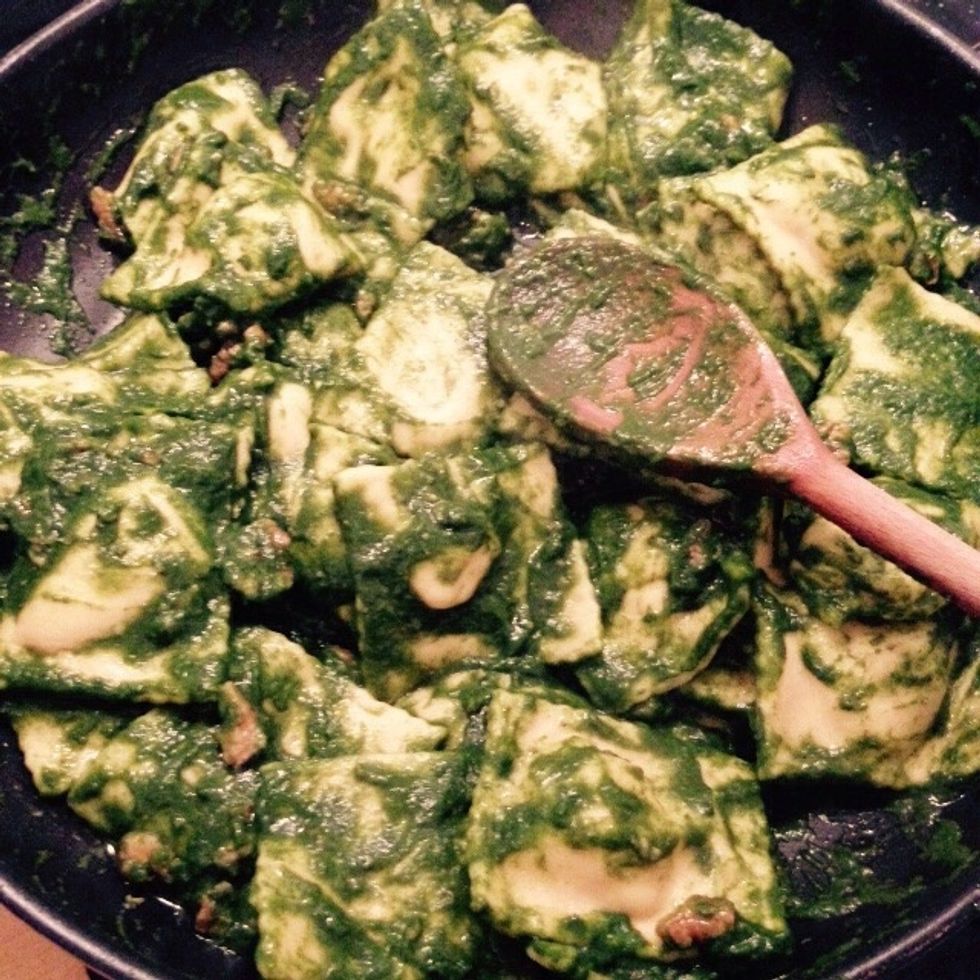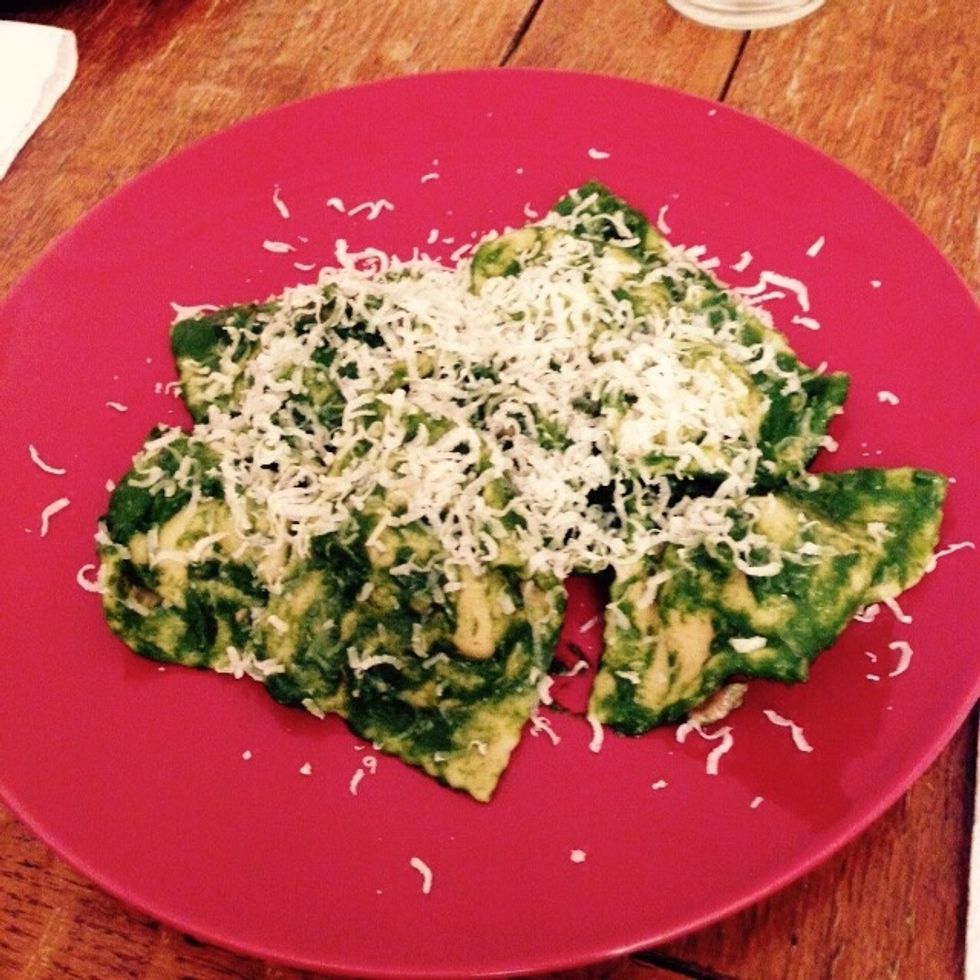 Plate them and shave some parmesan on top if you wish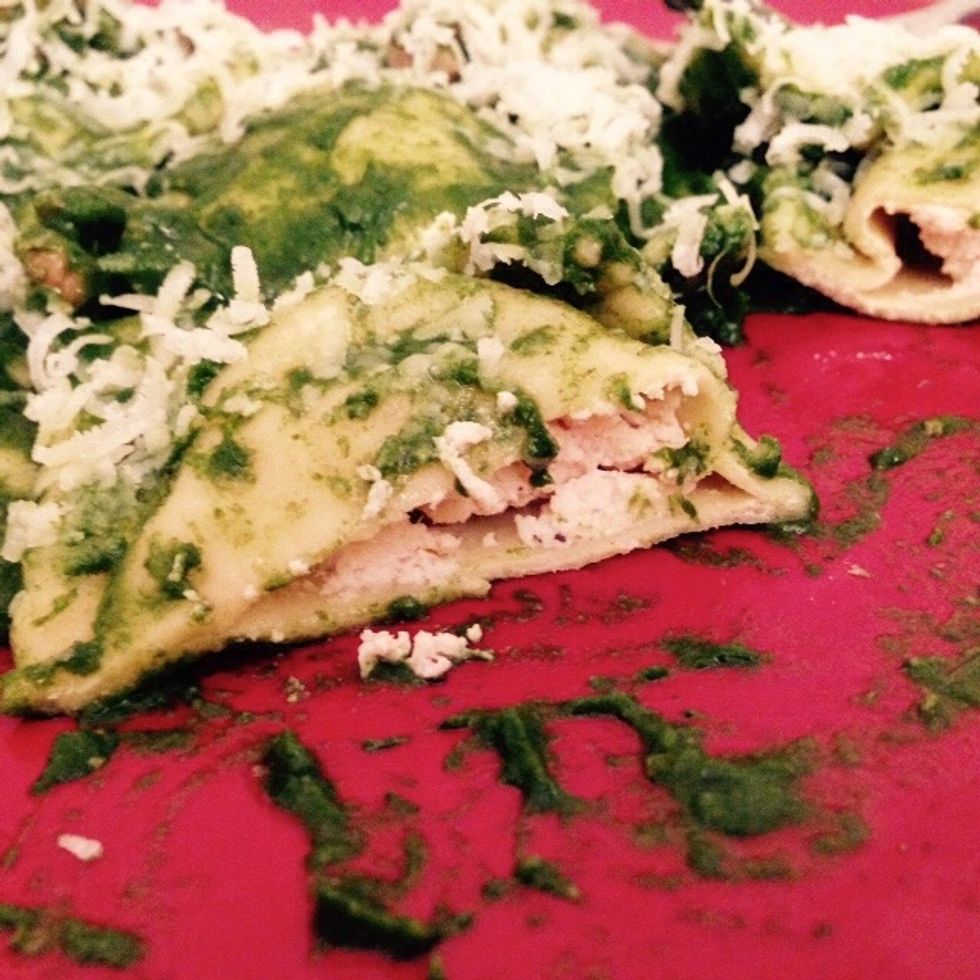 Enjoy!
1.0 Salmon Fillet (150g approx)
150.0g Ricotta
Ground Nutmeg
Thyme
Black pepper
150.0g Spinach
2.0 Garlic cloves
100.0g Walnuts
100.0ml White Wine
50.0g Butter
3.0 Eggs
300.0g Flour
Parmesan
Gioele Nunziatini
Italian born and raised, I moved abroad to pursue a career in engineering. Cooking is what brings me back to my origins, to the flavors of my parents' farm.