A large bowl of Salmon pasta. Fettuccine pasta, with smoked salmon, avocado, rocket and lemon zest, garnished with dill.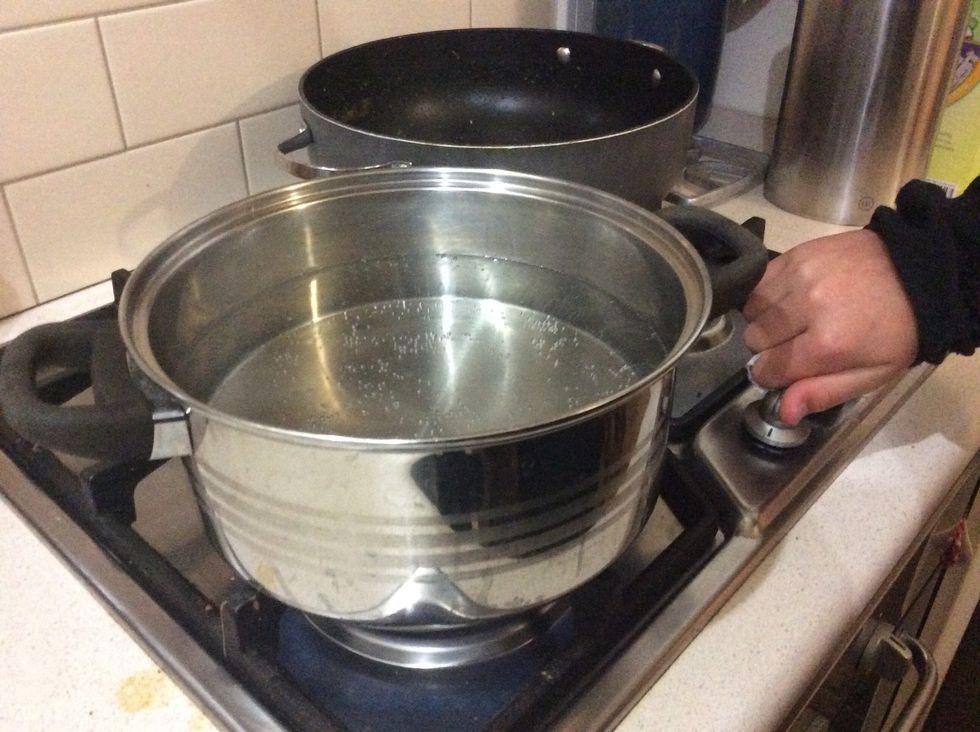 1. Fill up the large cooking pot with water and put it on to boil.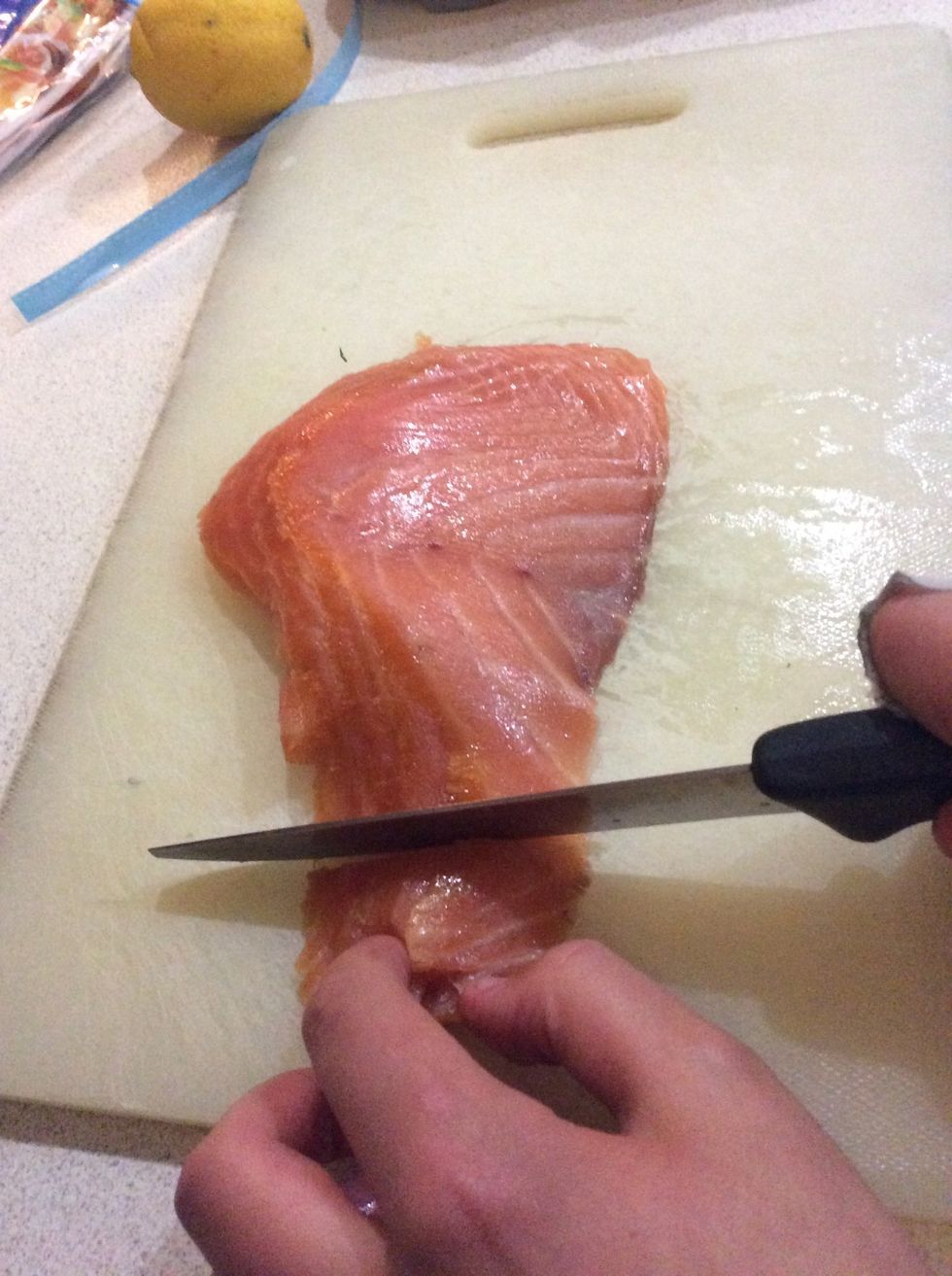 2. Cut the salmon thinly on a chopping board.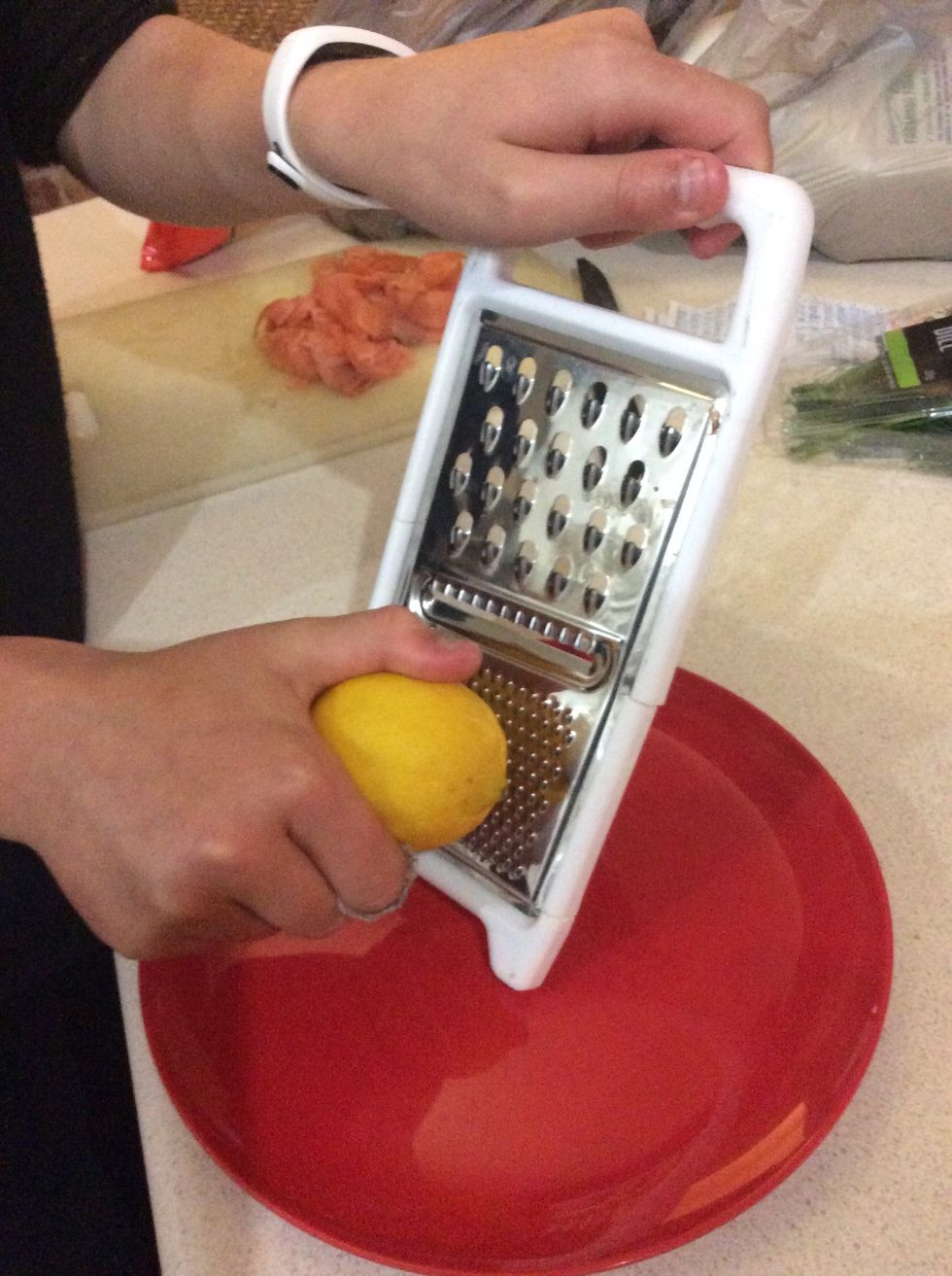 3. Grate the lemon zest onto a plate.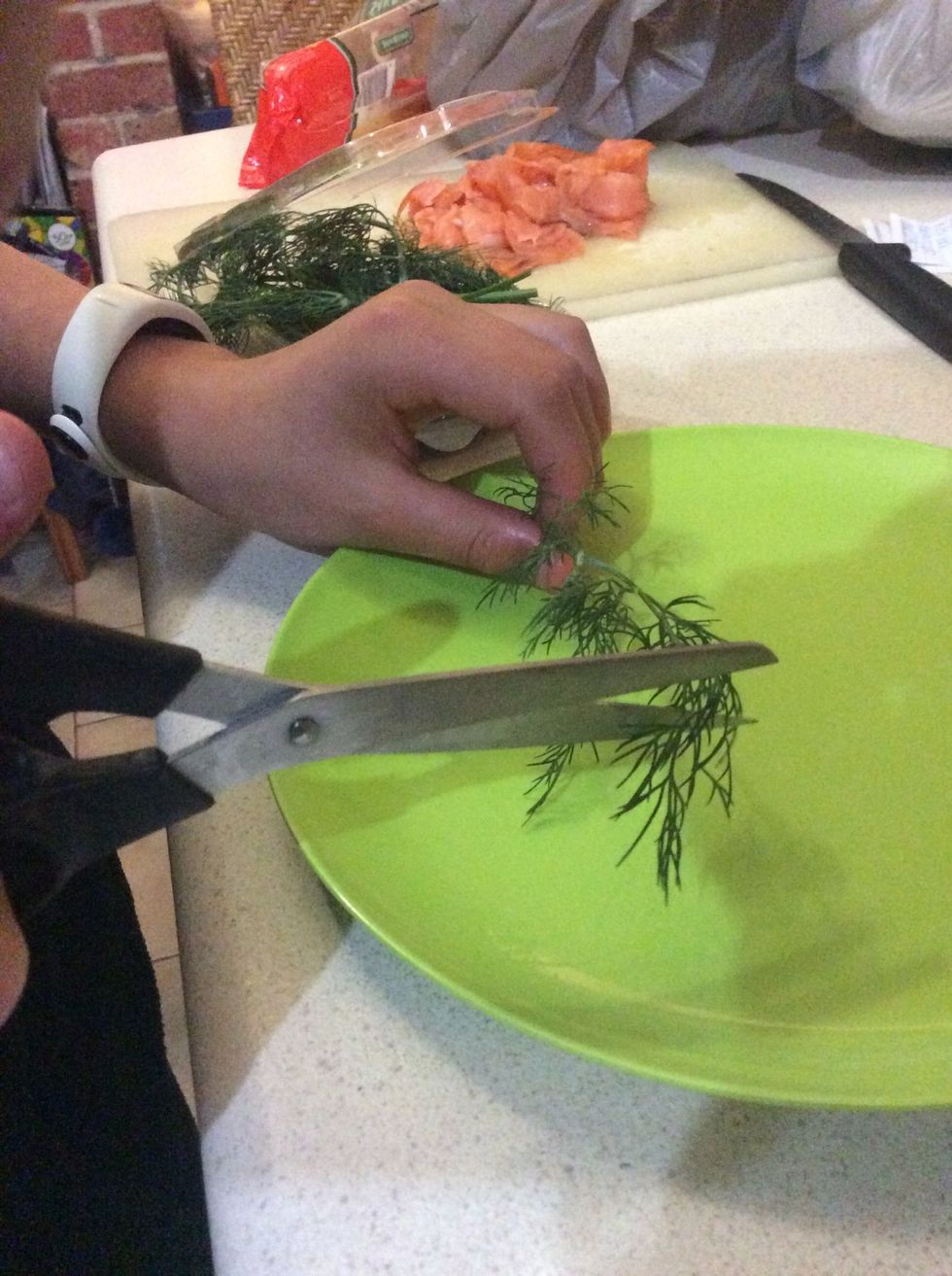 4. Chop the bunch of dill into little pieces and put it on the plate.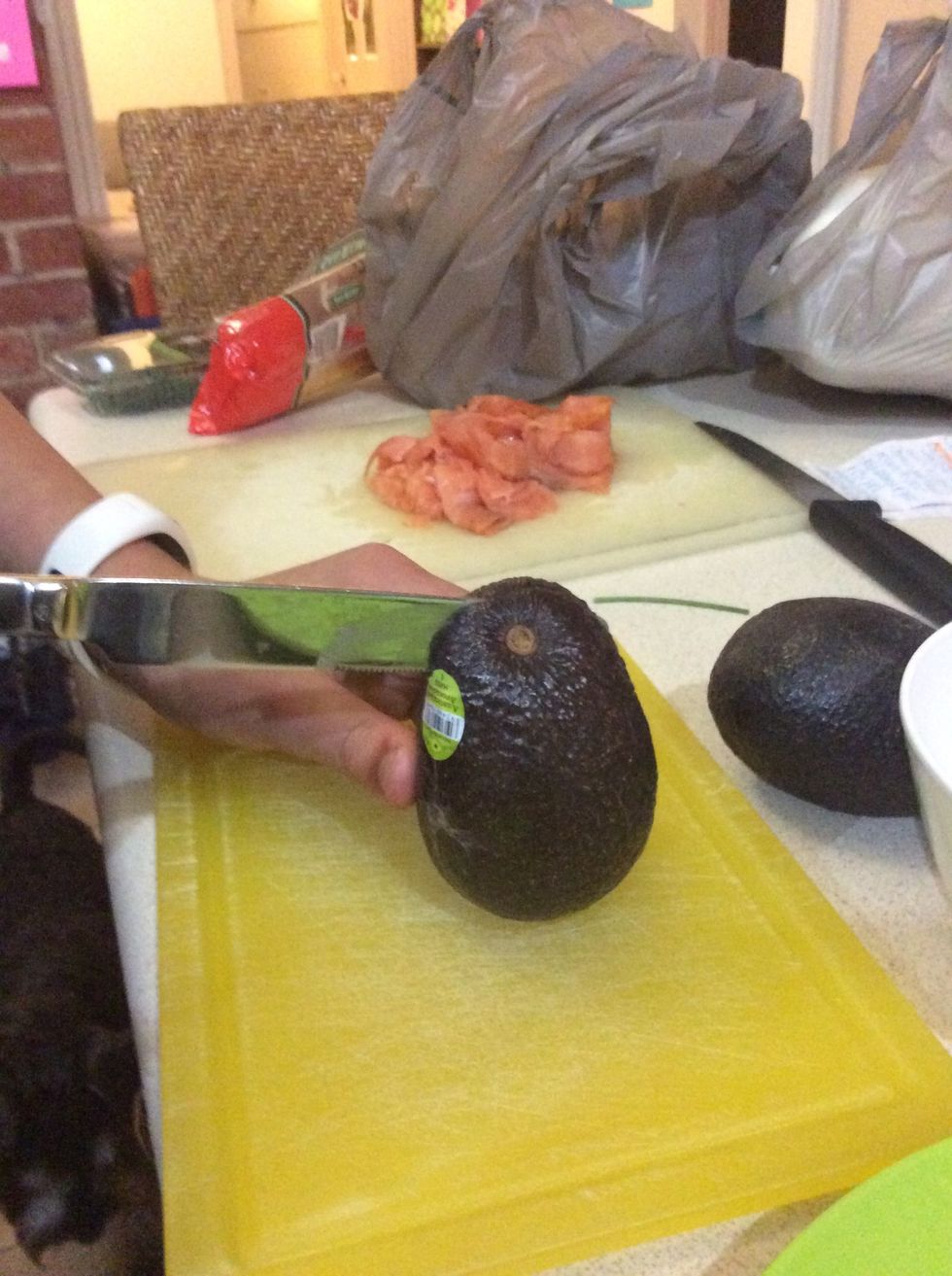 5. Cut the avocado in half and spoon it out into a bowl.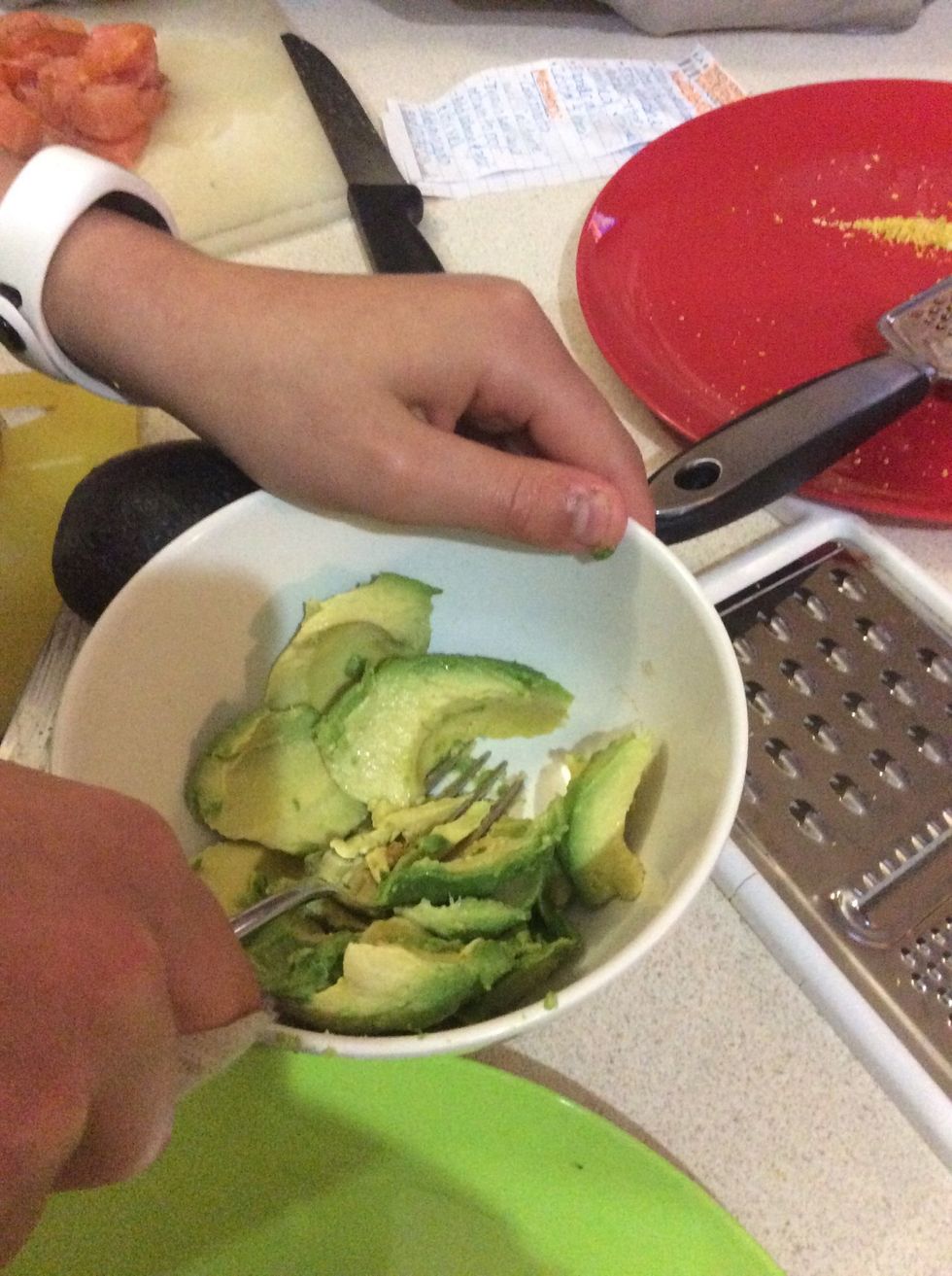 6. Crush the avocado so that it is mushy.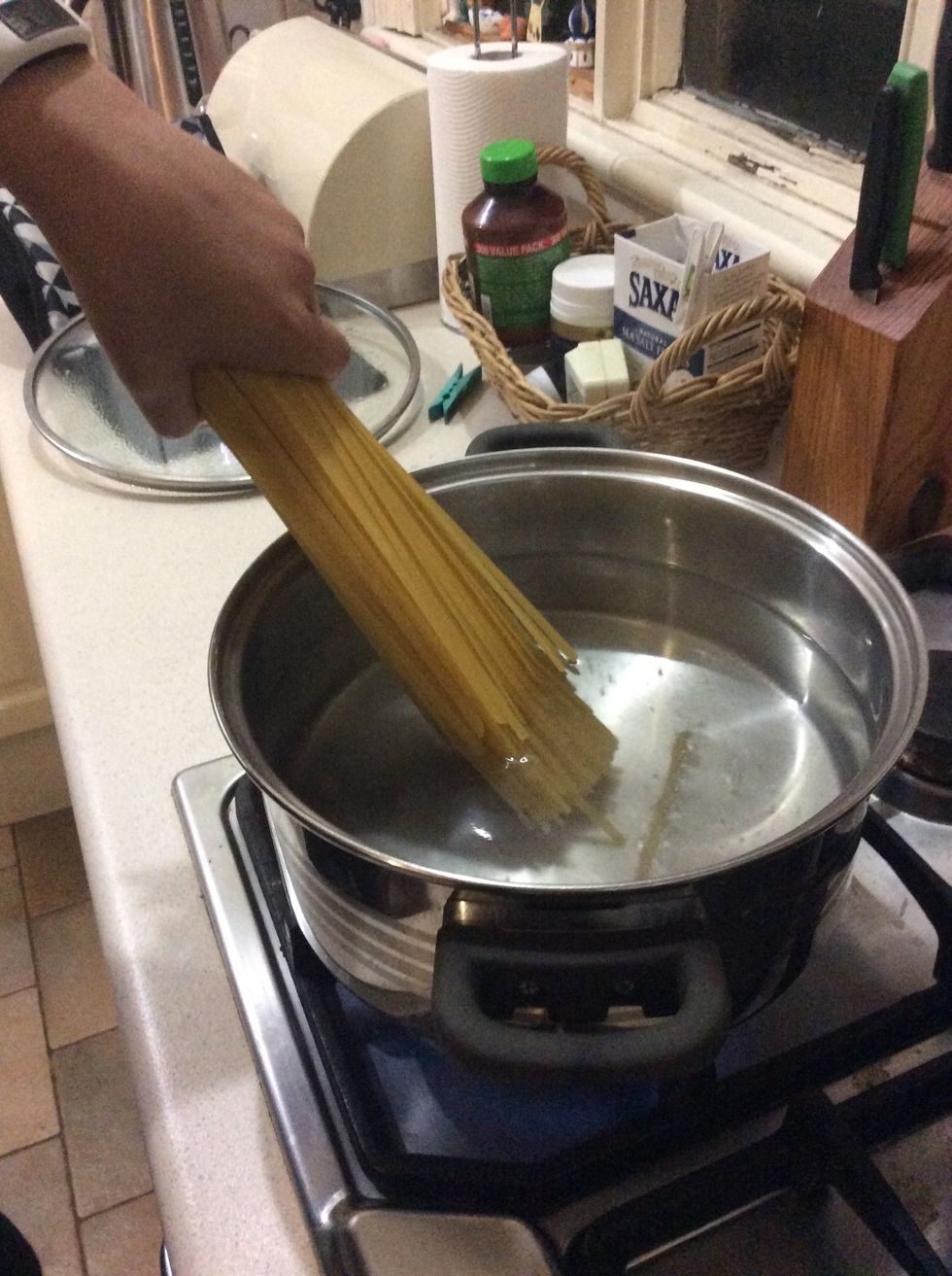 7. Once the water has boiled, place the pasta in it.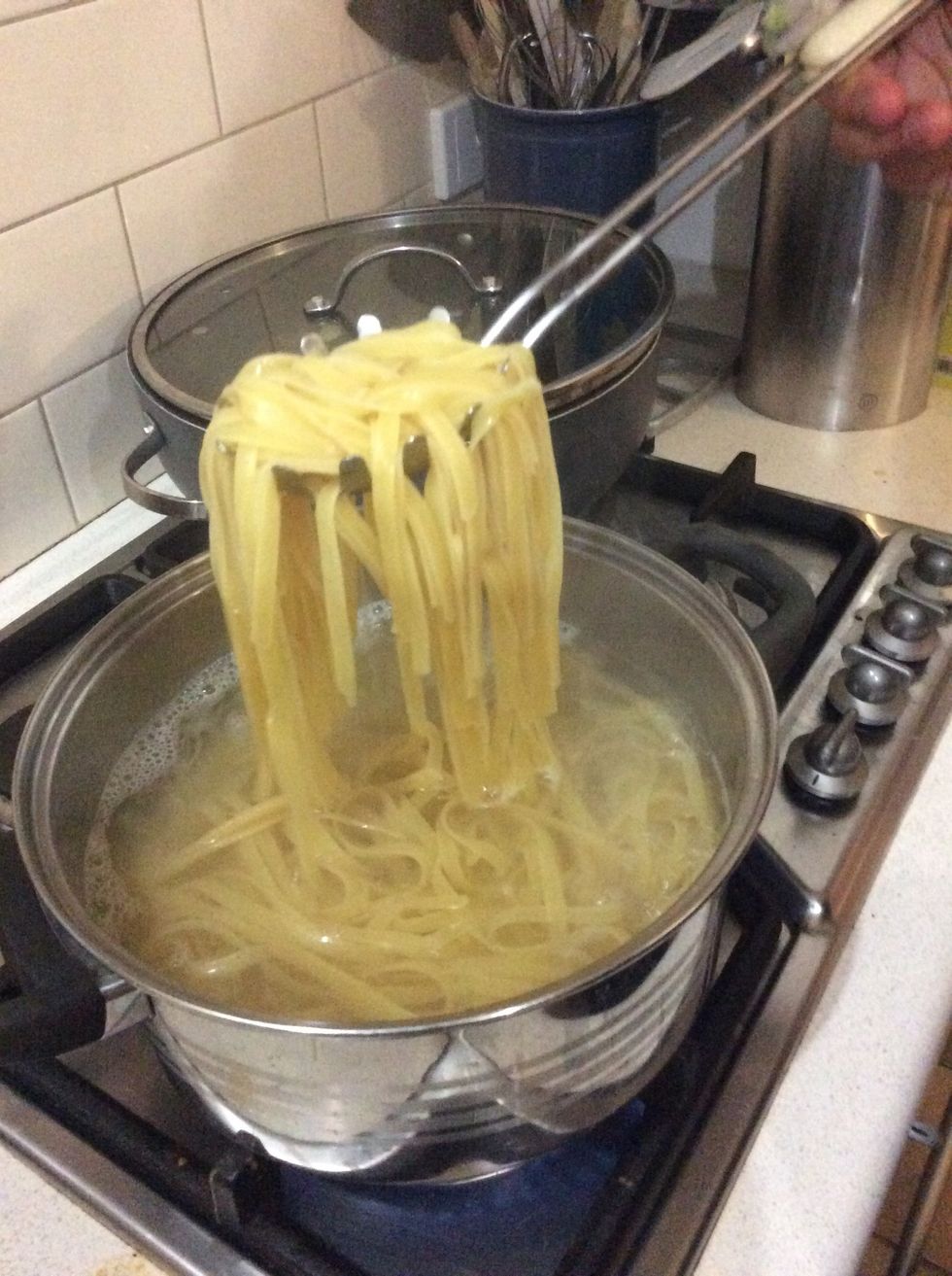 8. Cook pasta according to packet directions and stir the pasta so that it cooks evenly.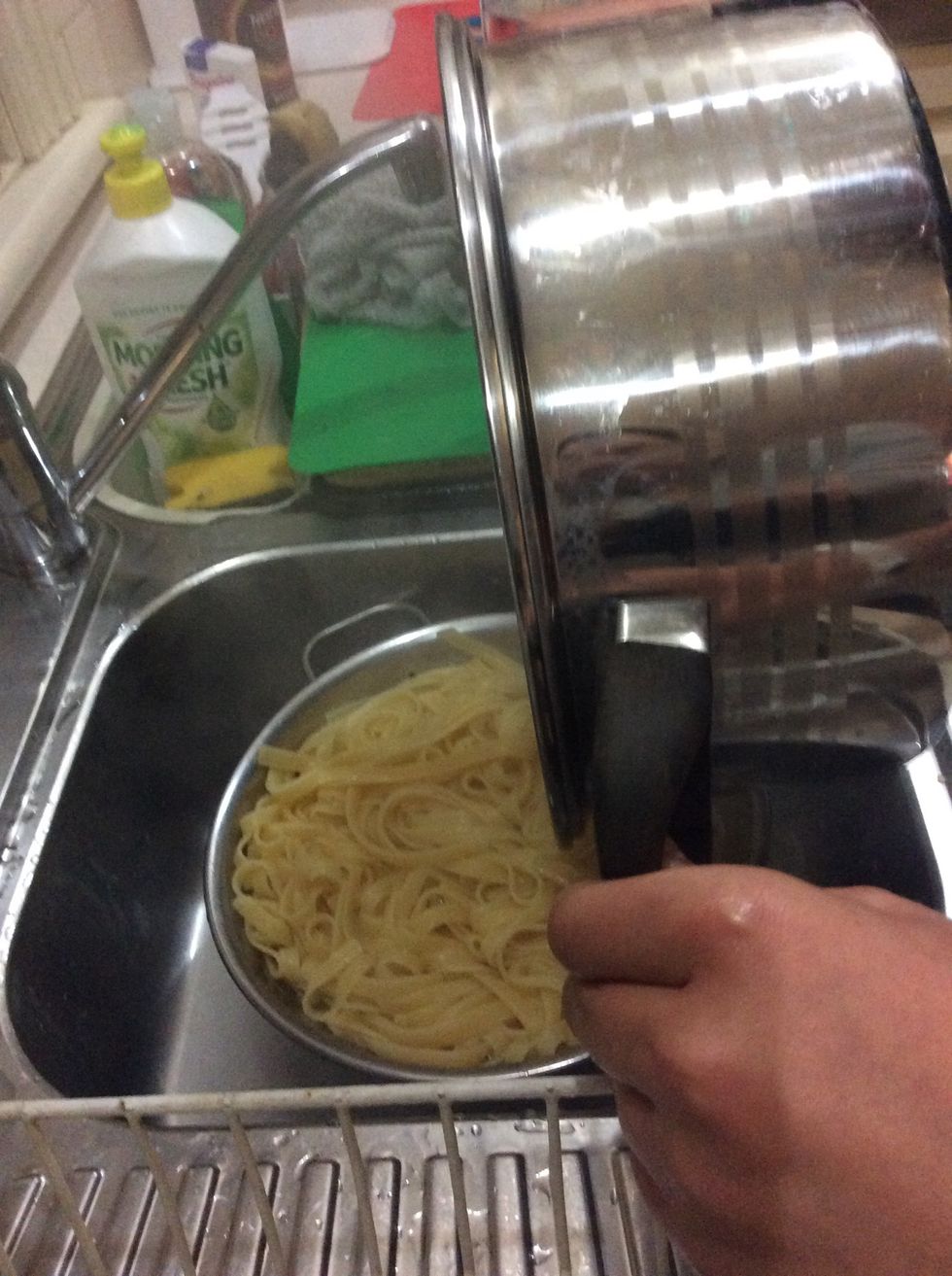 9. Once the pasta has cooked, pour it into the colander to drain the water.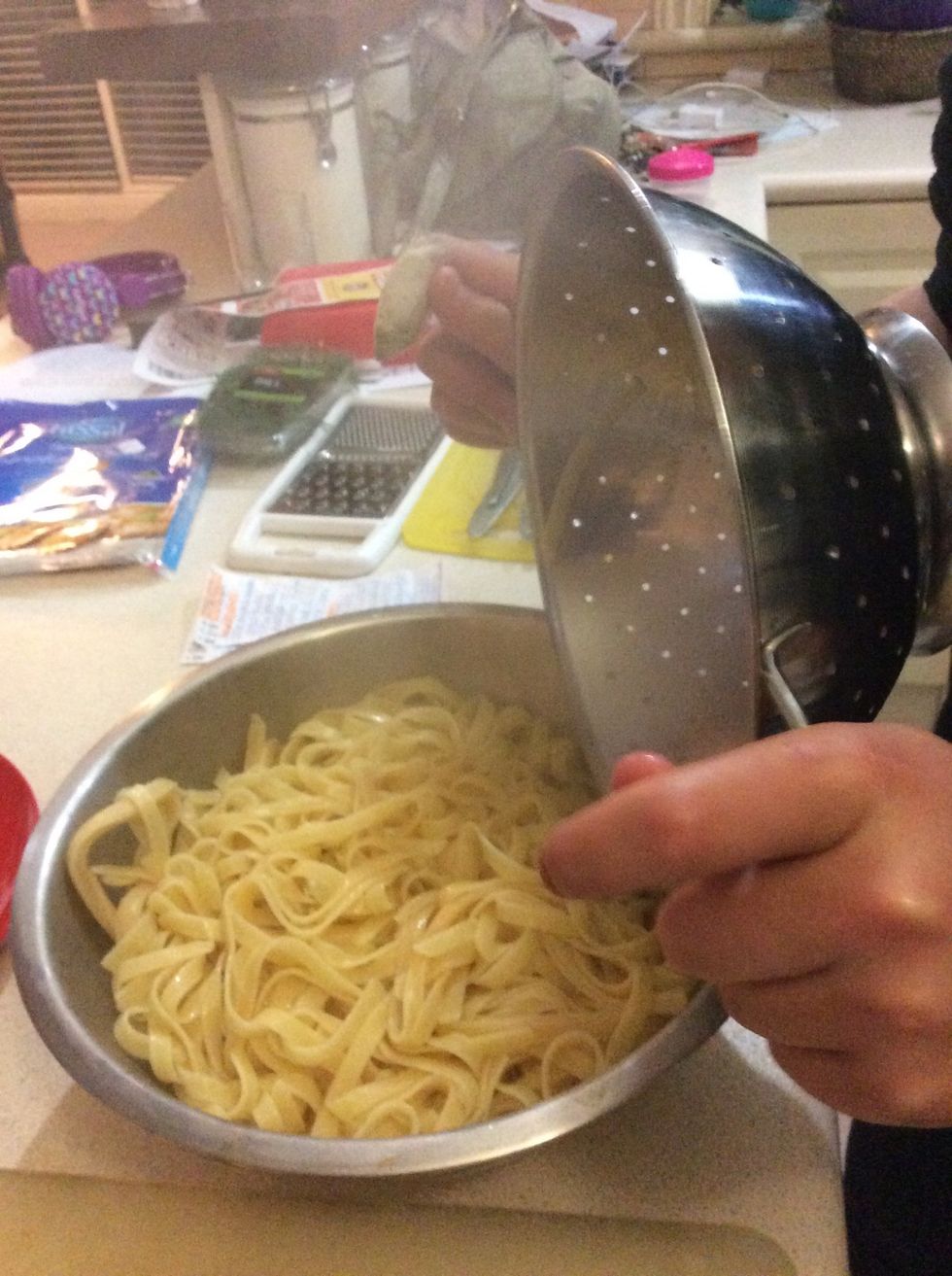 10. Tip the pasta into the large mixing bowl.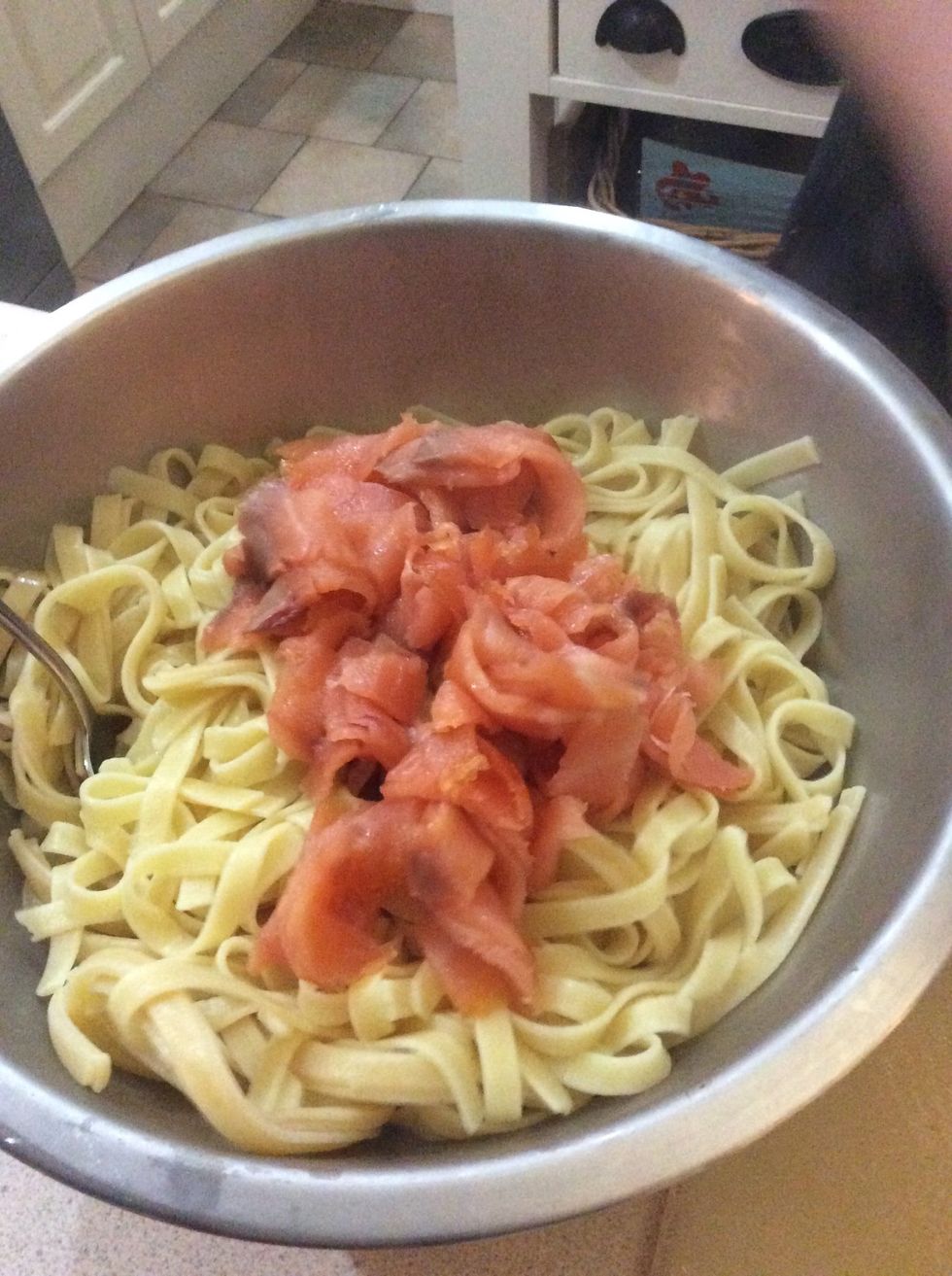 11. Add the salmon and mix it in.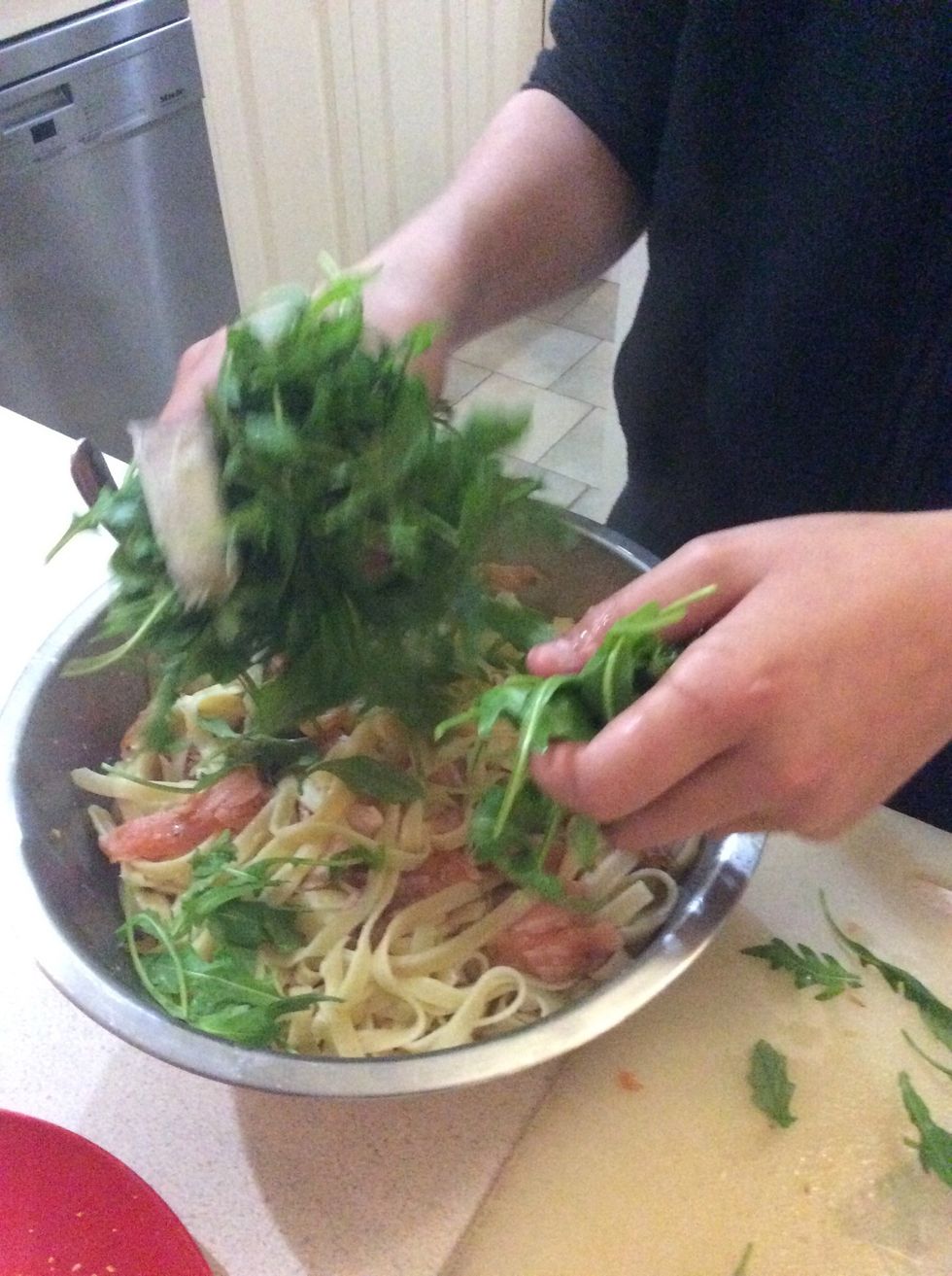 12. Add the rocket and mix it in.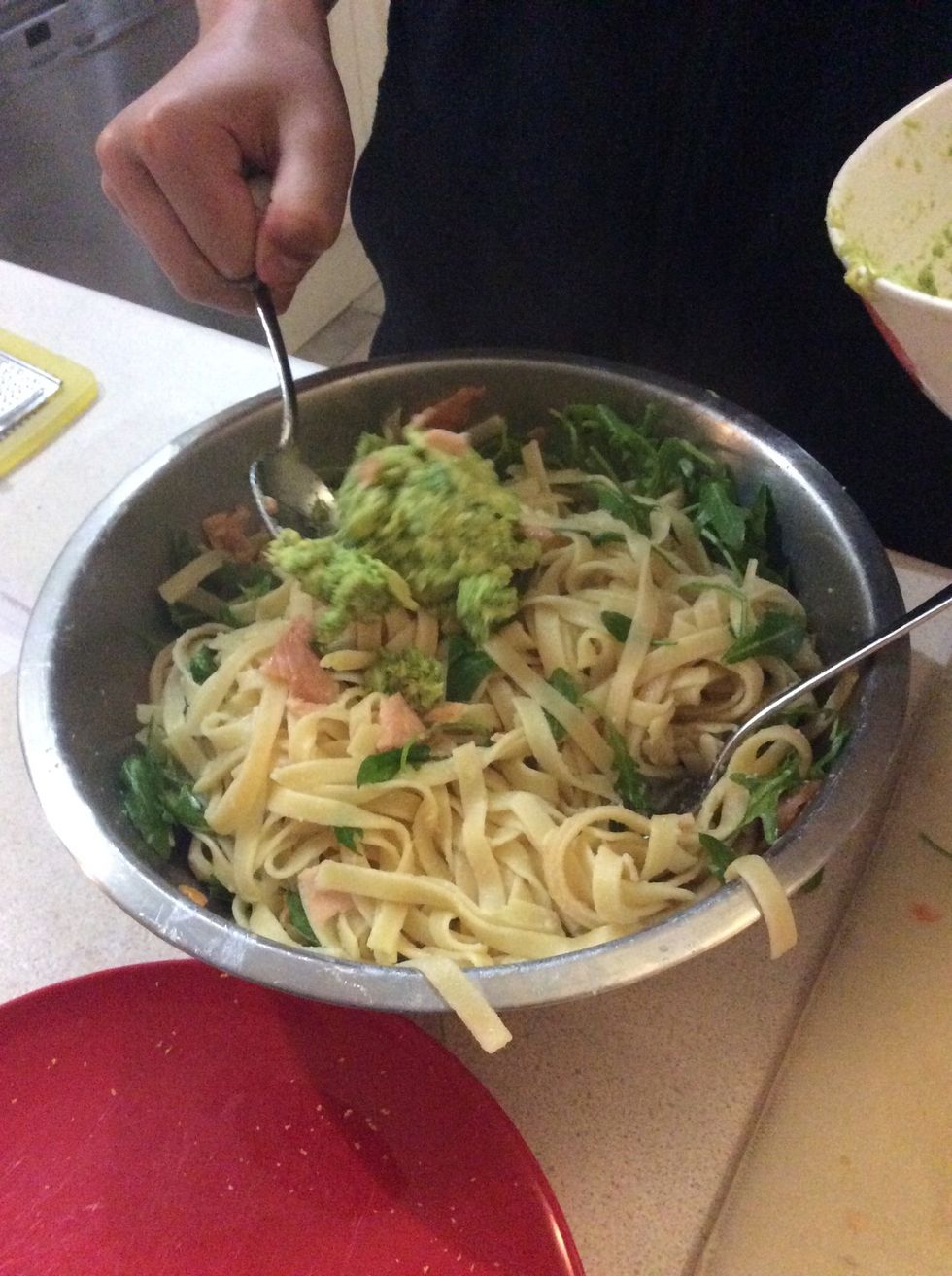 13. Add the avocado and mix it in.
14. With two spoons or tongs, place 1 serving of pasta in a serving bowl.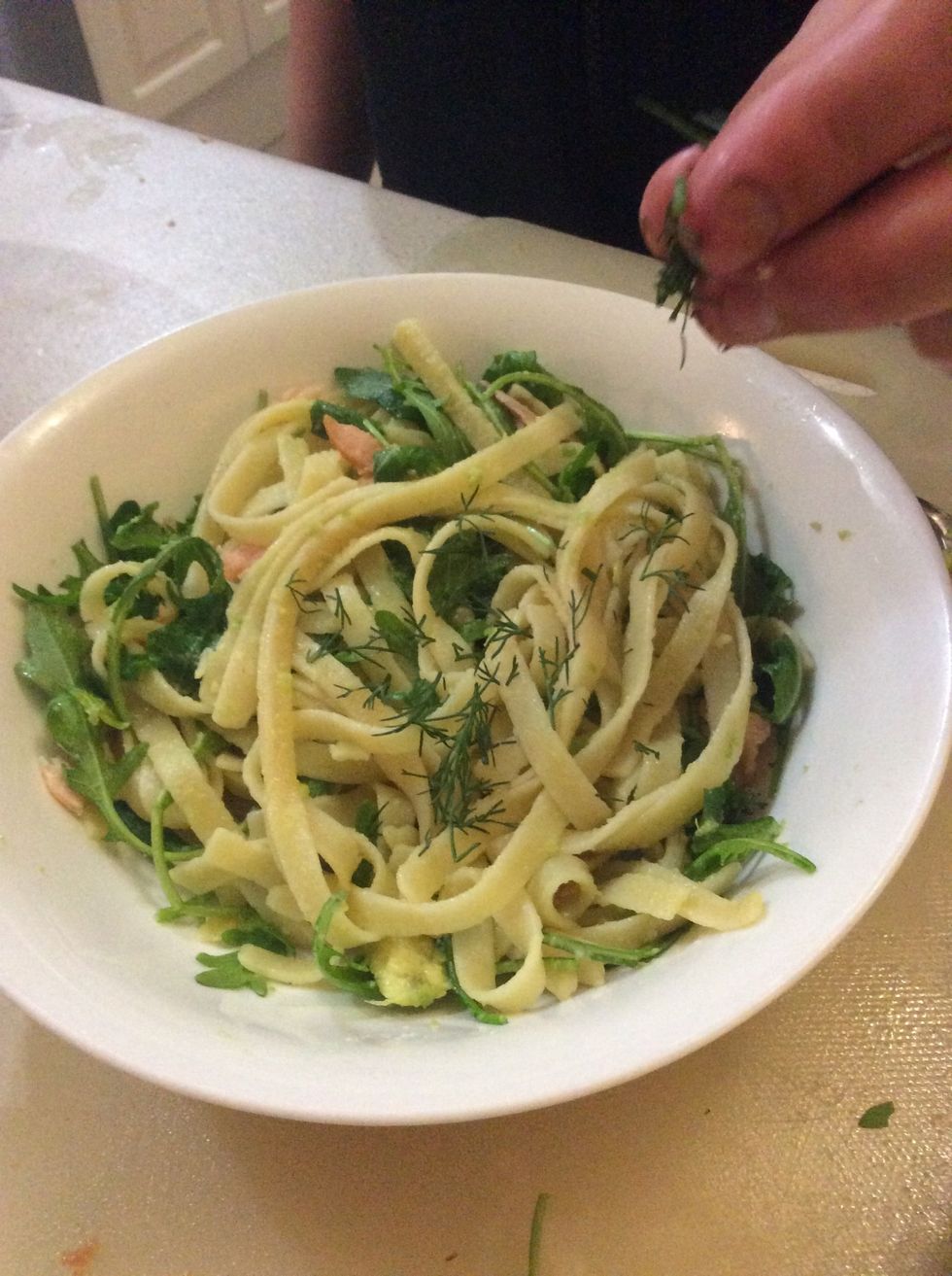 15. Garnish with dill in your serving bowl and enjoy.
Equiptment:
1.0 Stove
1.0 Pasta spoon
1.0 Large cooking pot
1.0 Colander
1.0 Knife
1.0 Tongs
1.0 Mixing bowl
1.0 Chopping board
1.0 Grater
1.0 Table spoon
1.0 Small bowl
2.0 Plates
1.0 Serving bowl
Ingredients:
200.0g Smoked salmon
375.0g Fettuccine
1.0 Ripe Avocado
50.0g Rocket
1.0bnch Dill
1/2 Lemon zest