How to cook salmon in papillote (parchment paper)
Cook Salmon in Papillote (Parchment Paper)
1
Some of the ingredients brandy is just for drinking :)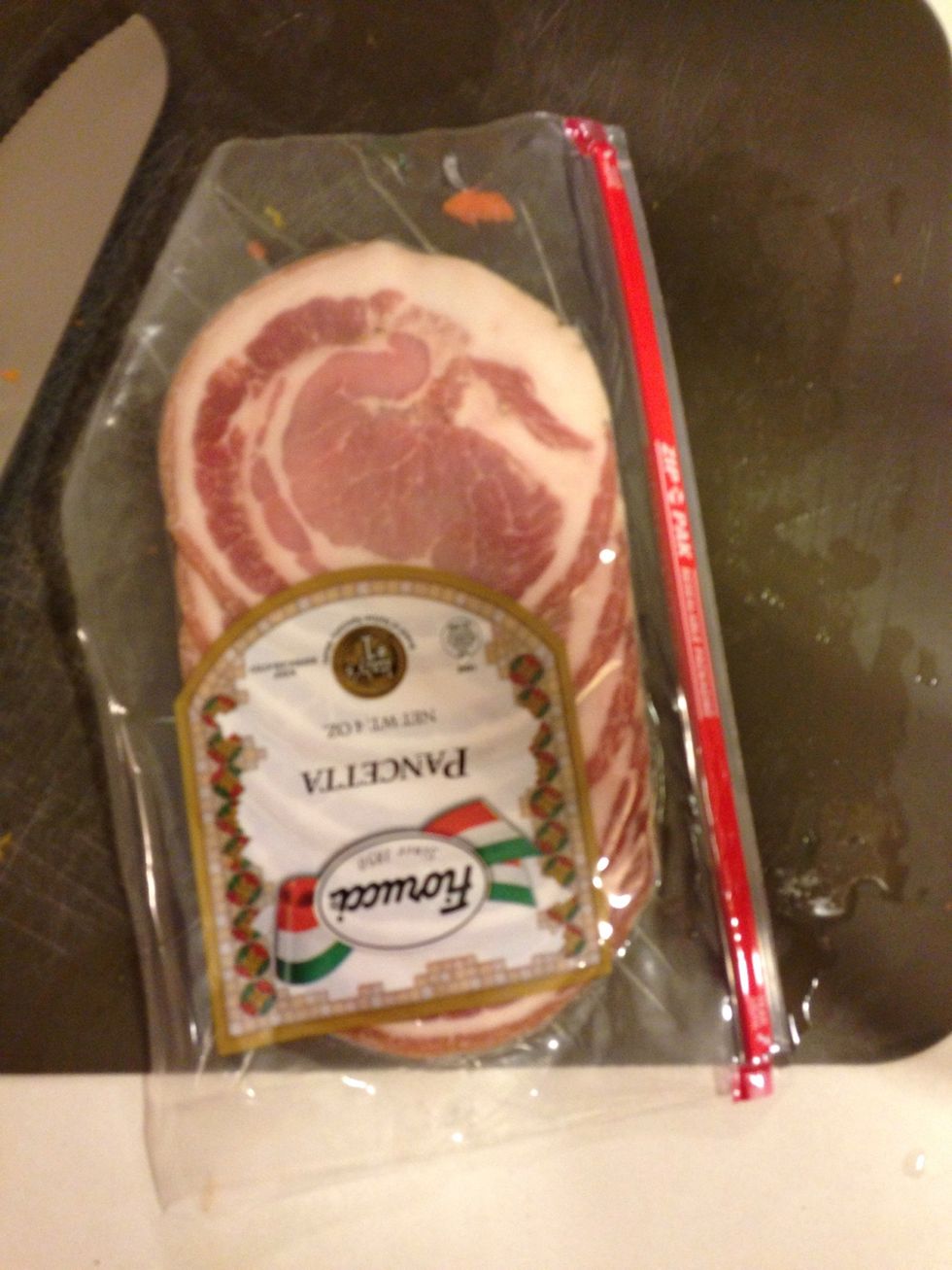 Pancetta... Almost like a bacon!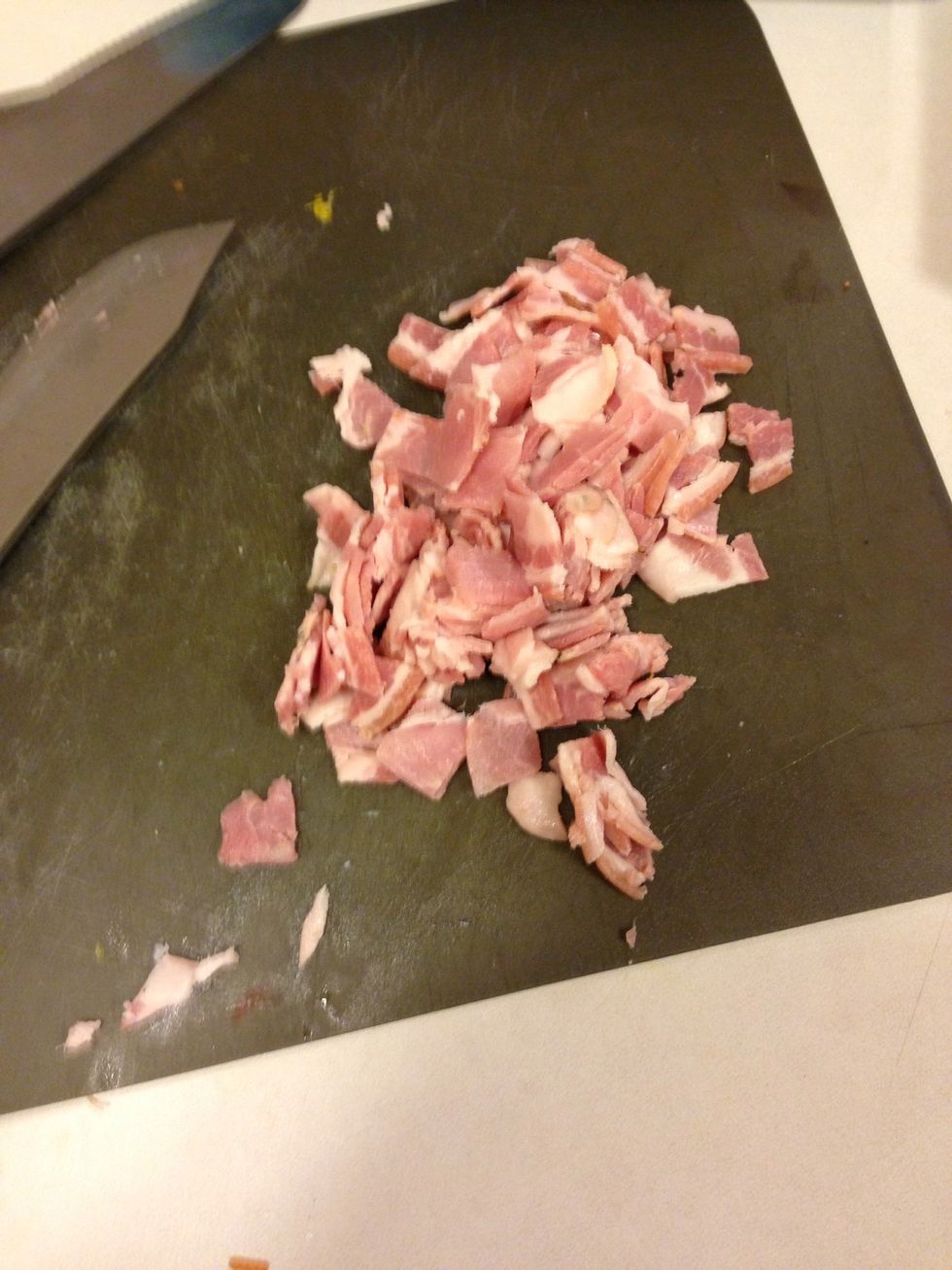 Preheat oven to 450 degrees Dice it up and get it in a hot pan on medium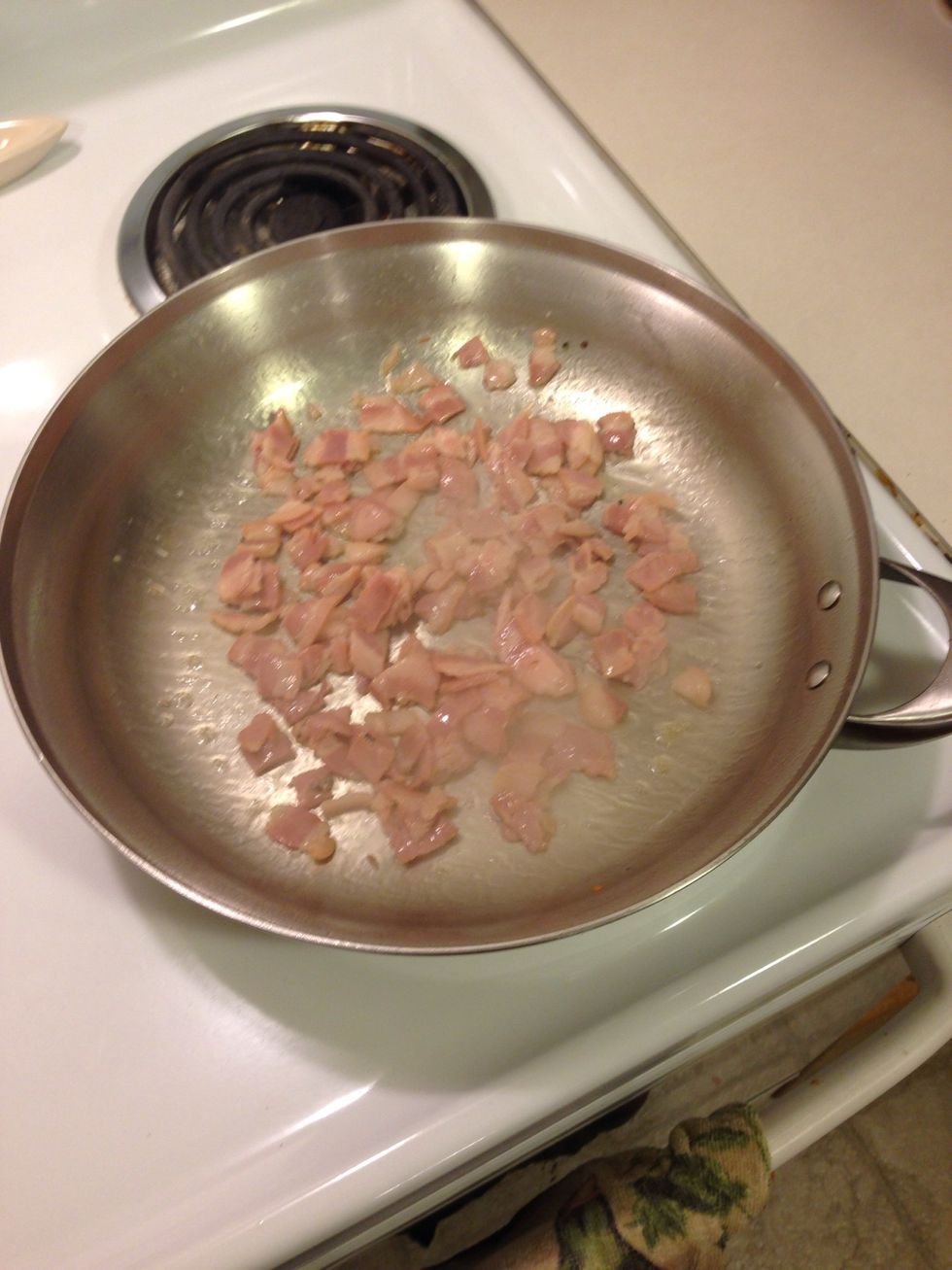 Like so! Crisp it up a bit like you would bacon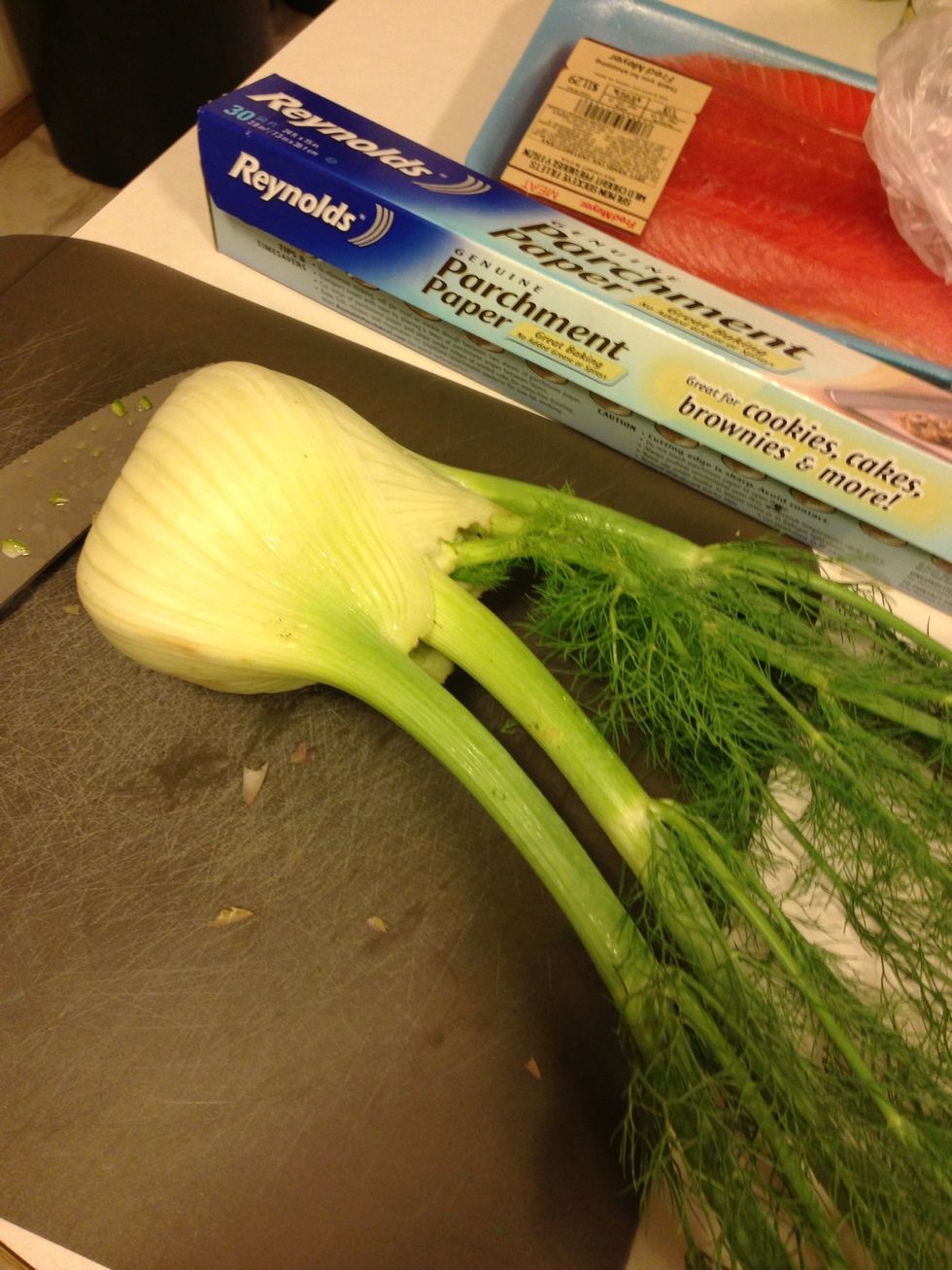 Here us the fennel whole just wanted you to see!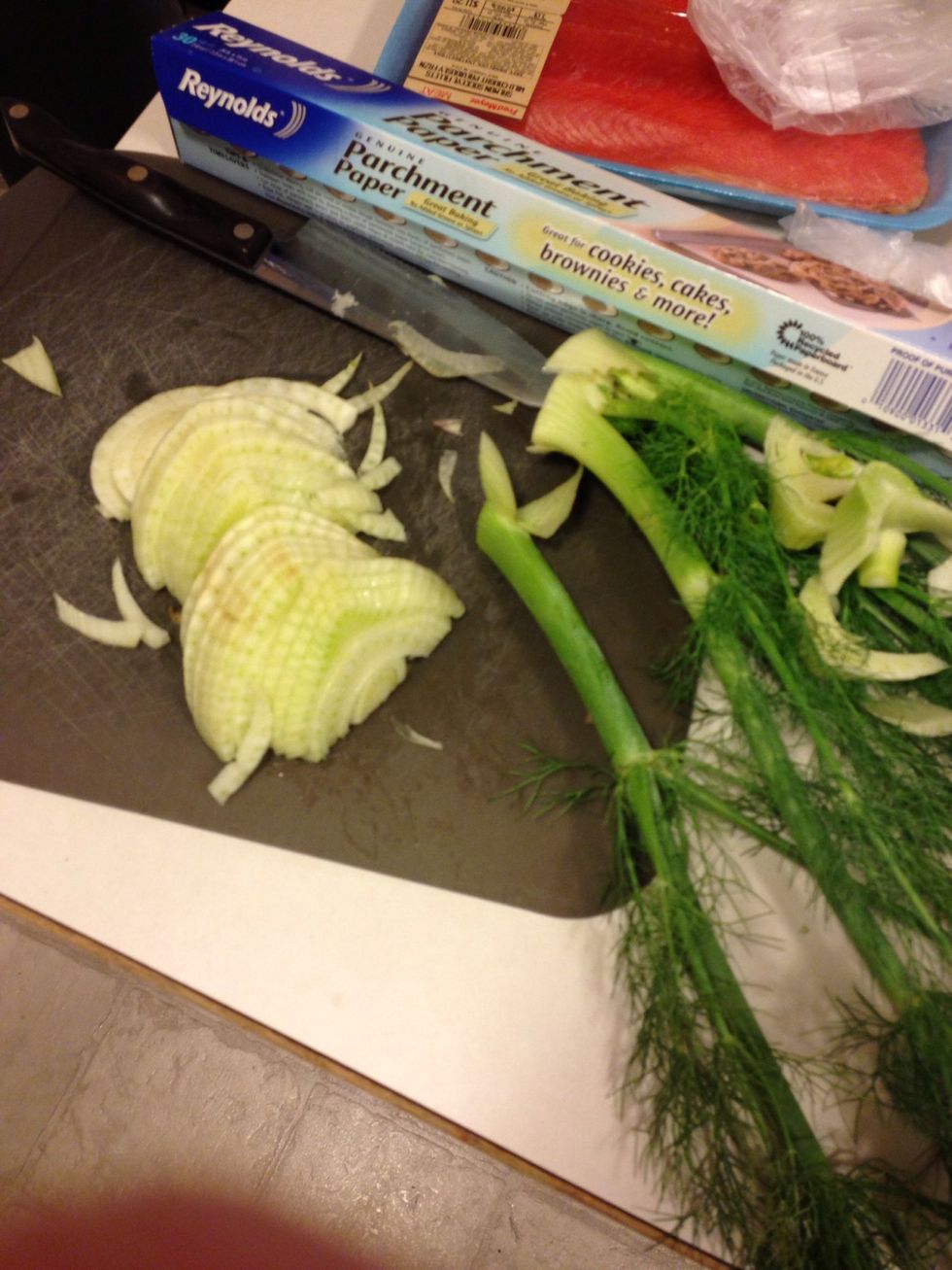 While its cooking prep veg! Here is the fennel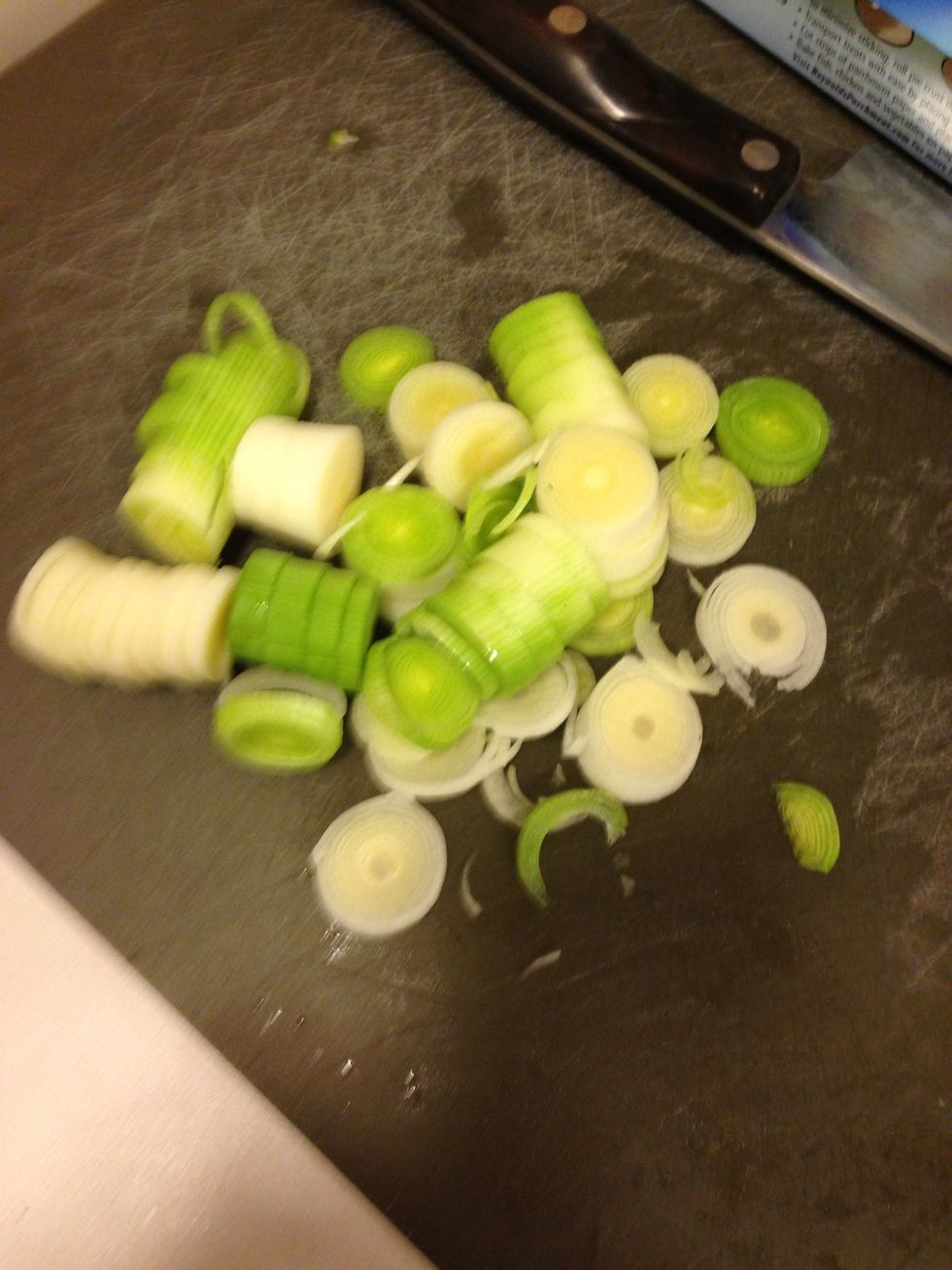 Leeks, whites/ light green only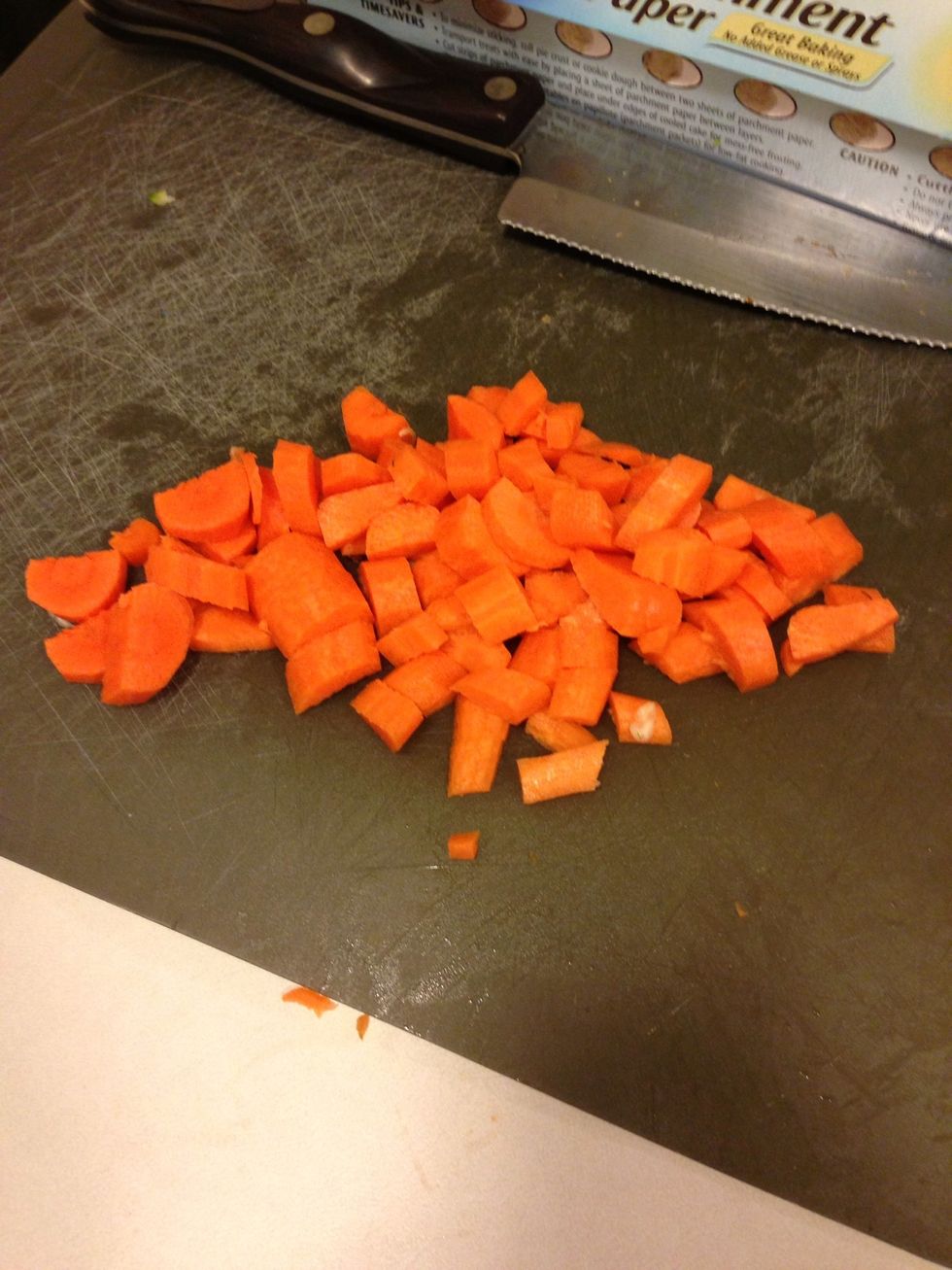 Carrots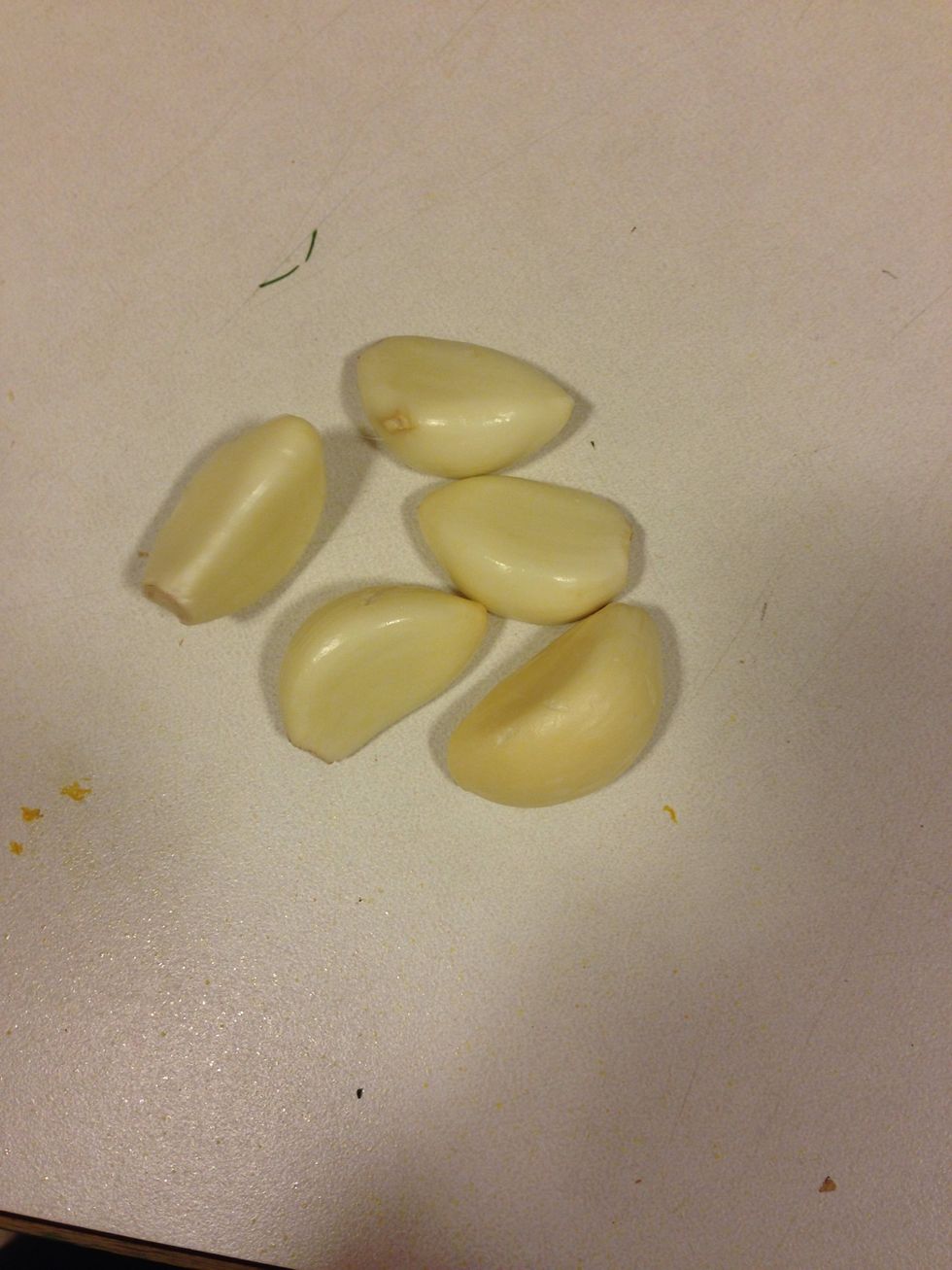 Garlic...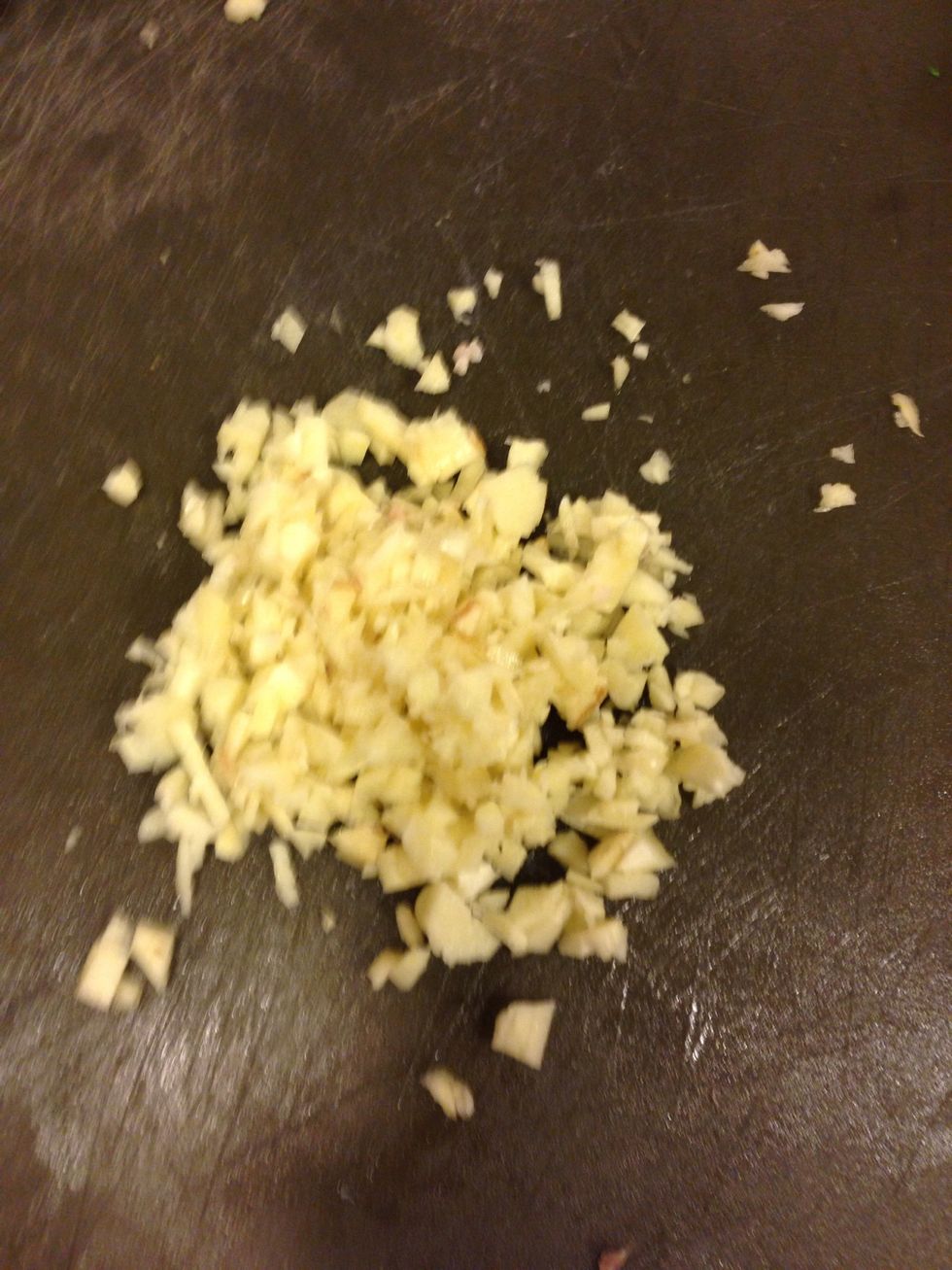 BAM! Chopped garlic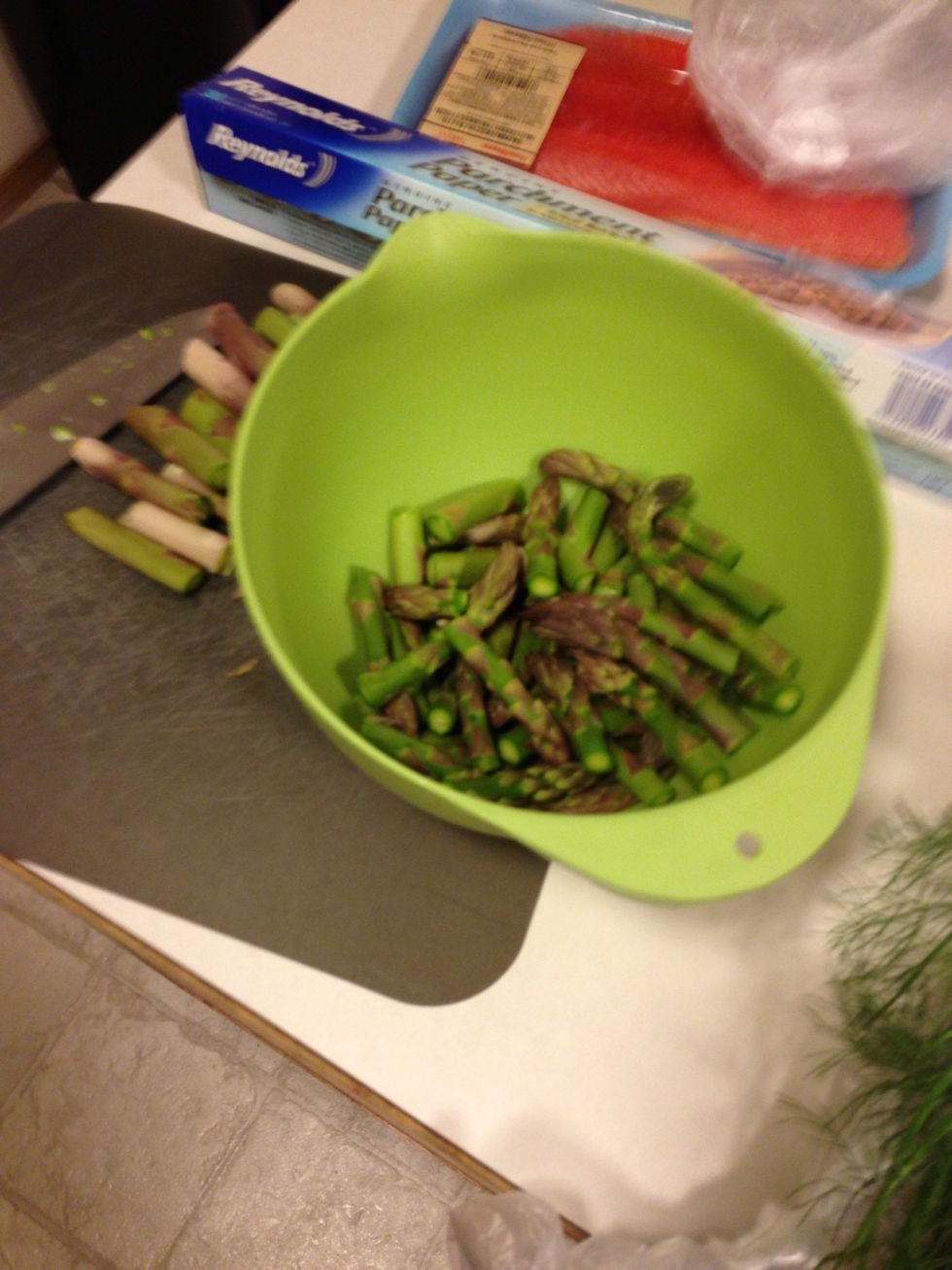 Asparagus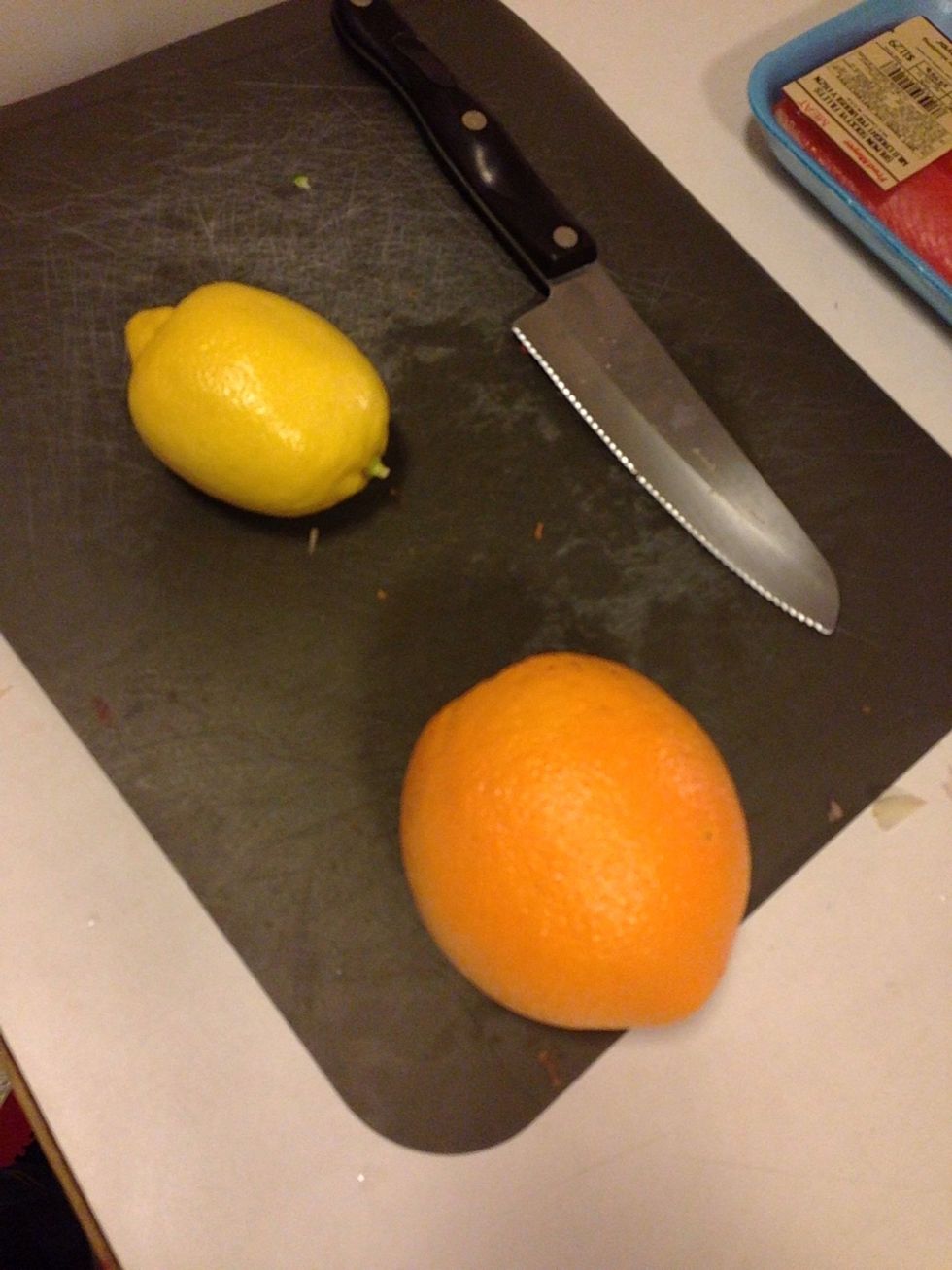 Zest the citrus fruits now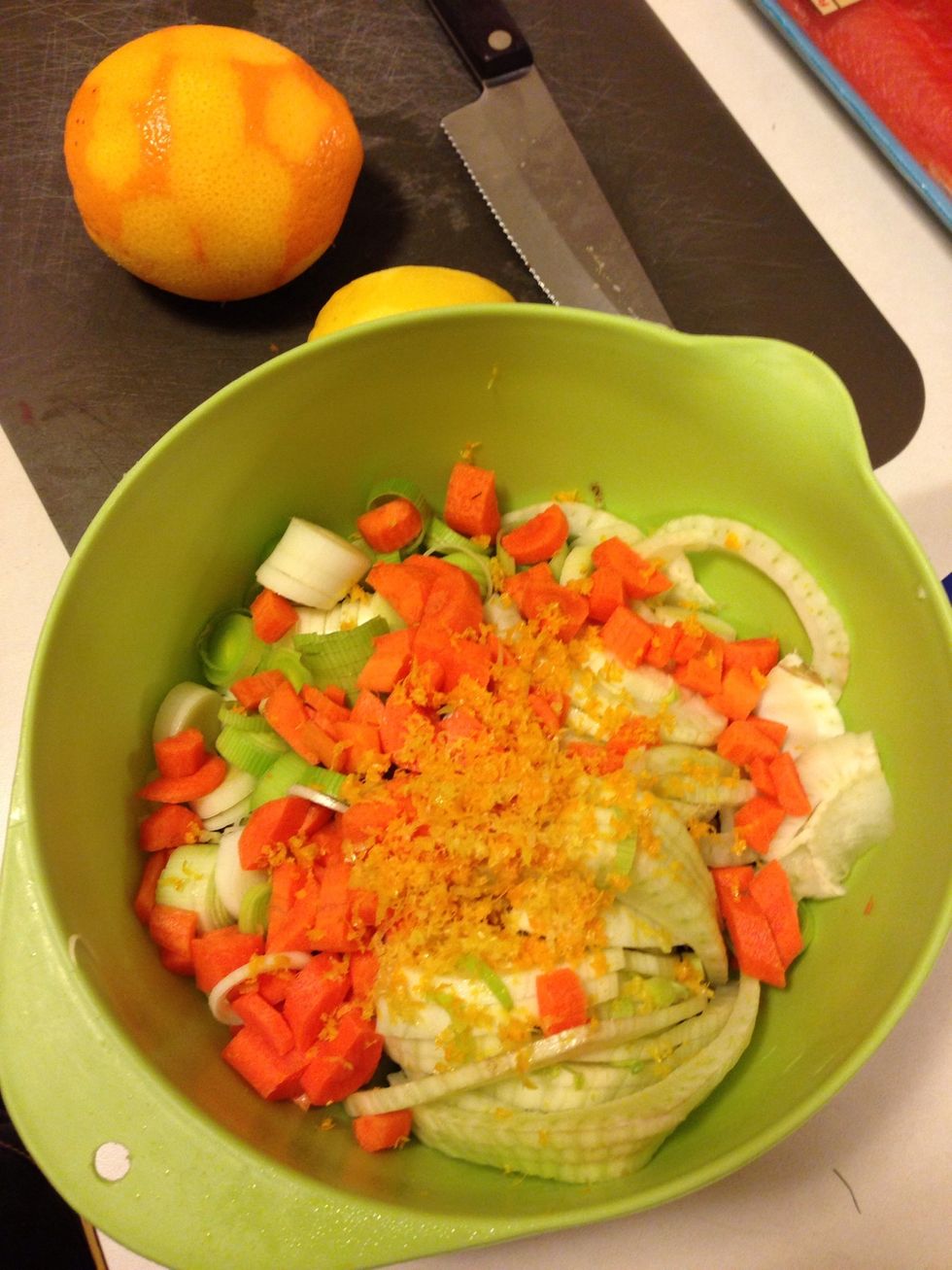 Add it all to a bowl including citrus zest, add that to the bowl and once pancetta is crisp...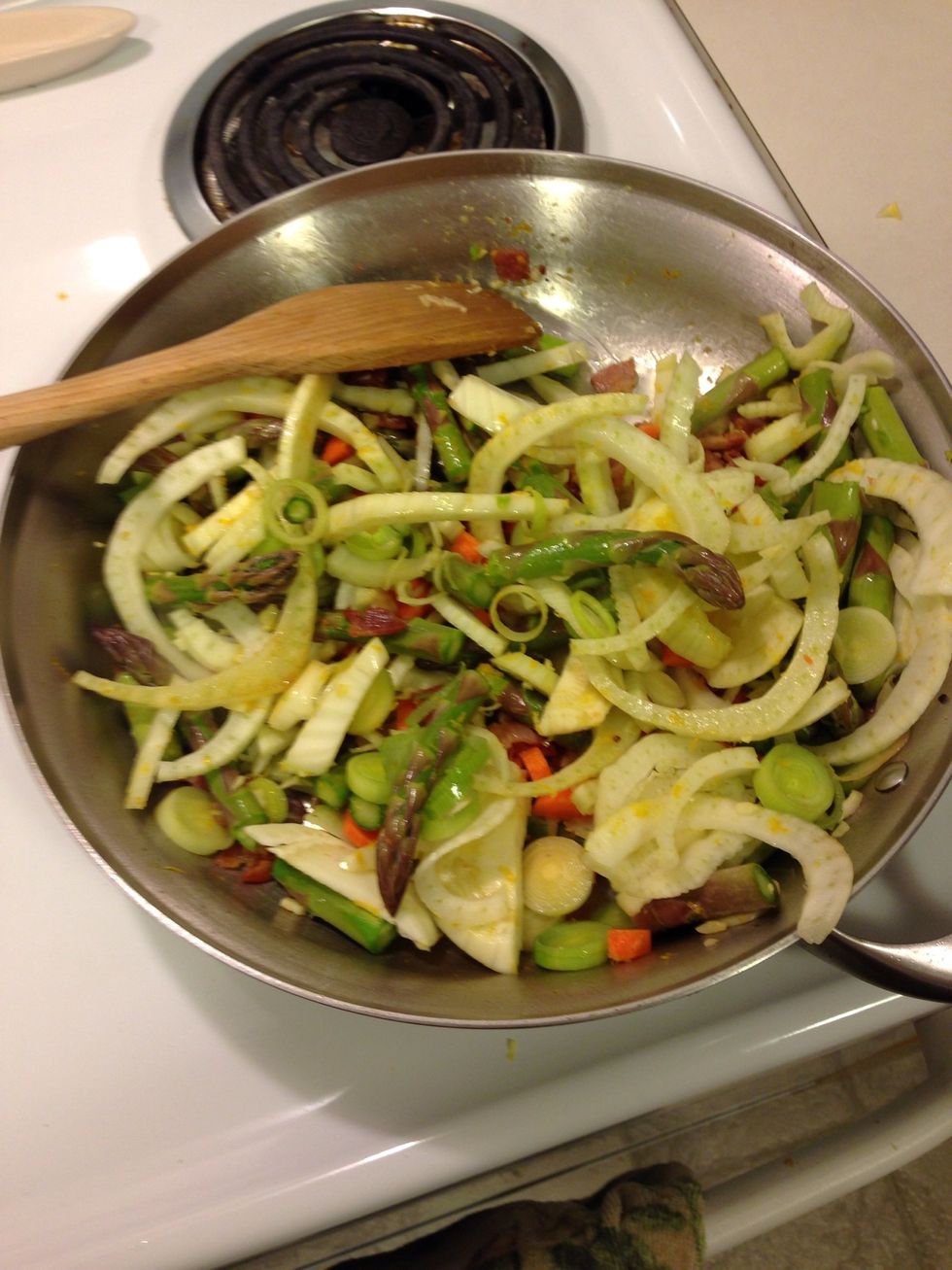 Add veg and stir add vinegar, salt and pepper cooking about halfway through... 7-10 minutes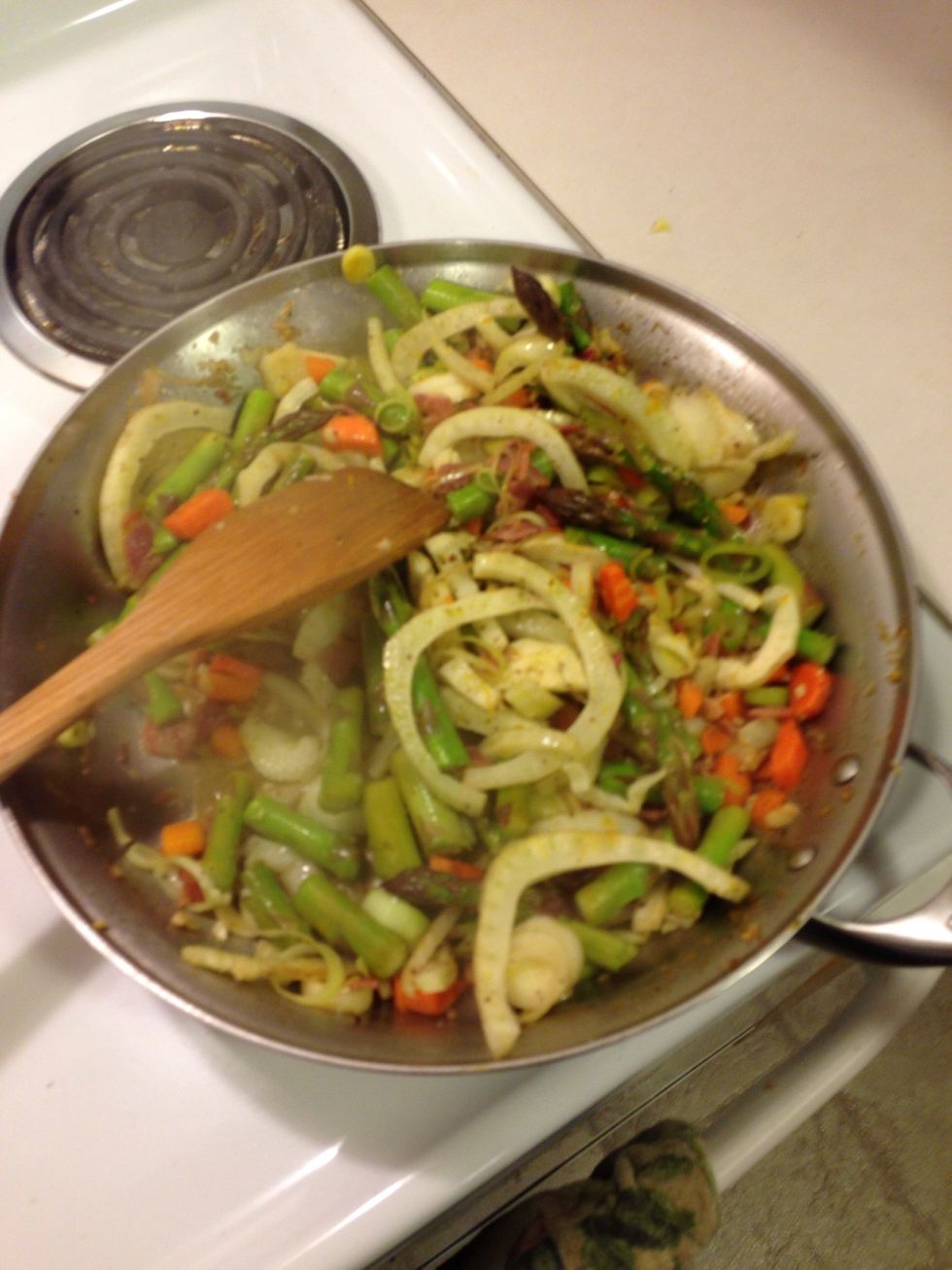 It will start to soften up a bit, but still have bite, which is what were looking for
Cut the peel off the orange
Take your portioned salmon, salt and pepper it. So for the amount if veg is was for 4 servings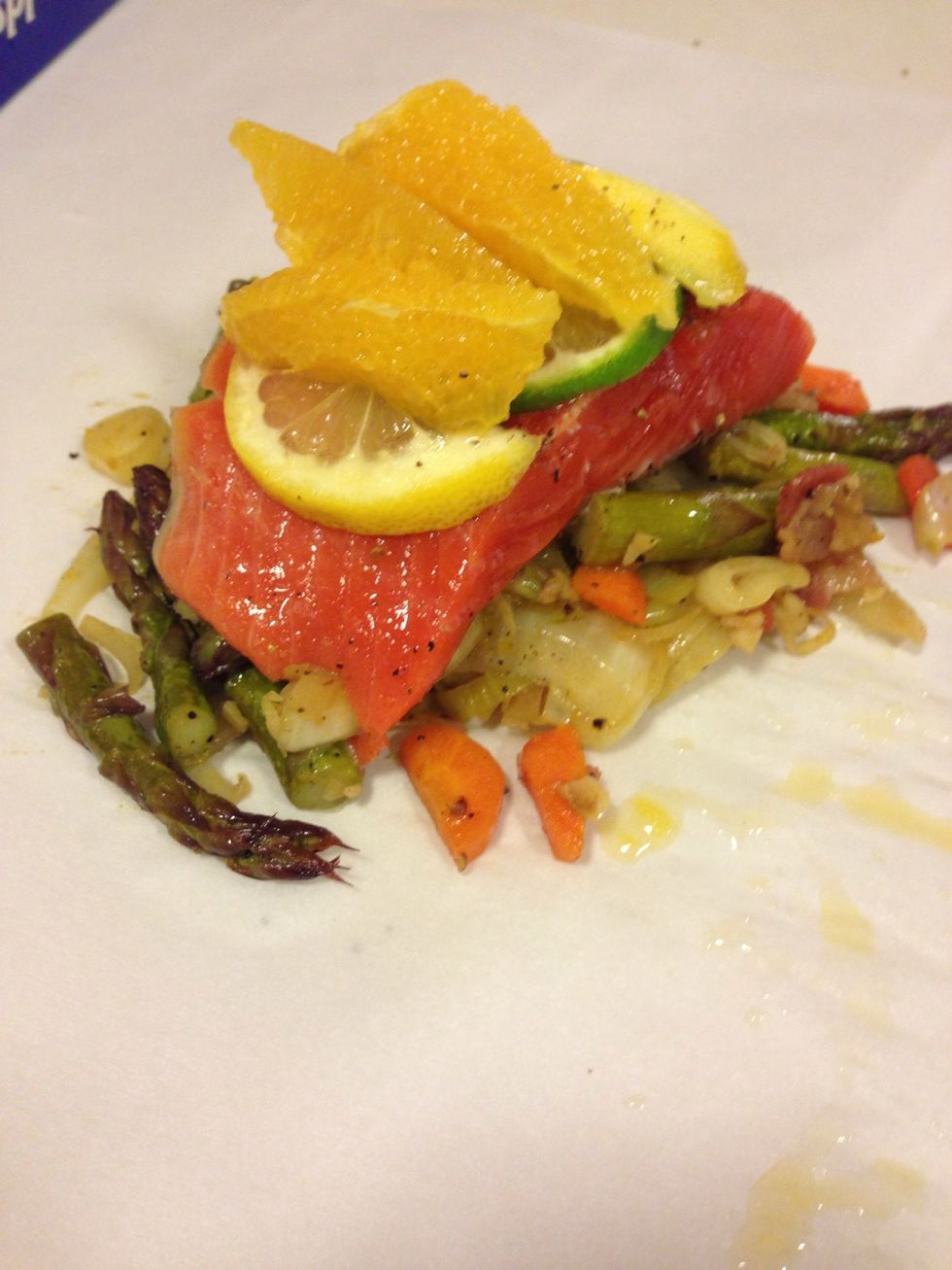 Now lay a large piece of parchment paper (make sure not wax, wax will burn) add some of the veg, the salmon, drizzle with olive oil, add lemon and lime slices and then orange segments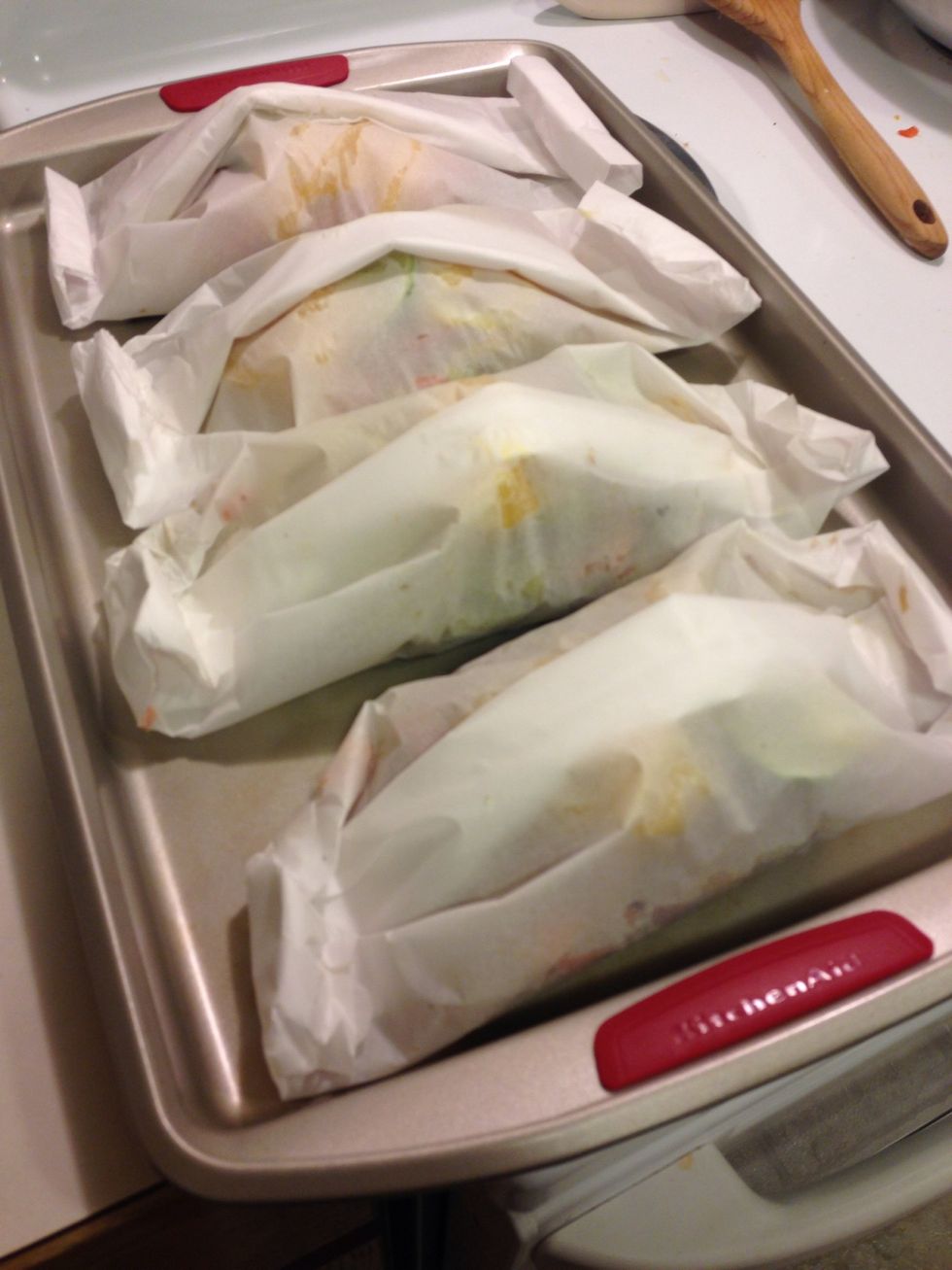 Wrap them up tightly and cook them in the oven 13 minutes in your 450 degree oven!
Take them out smells great at this point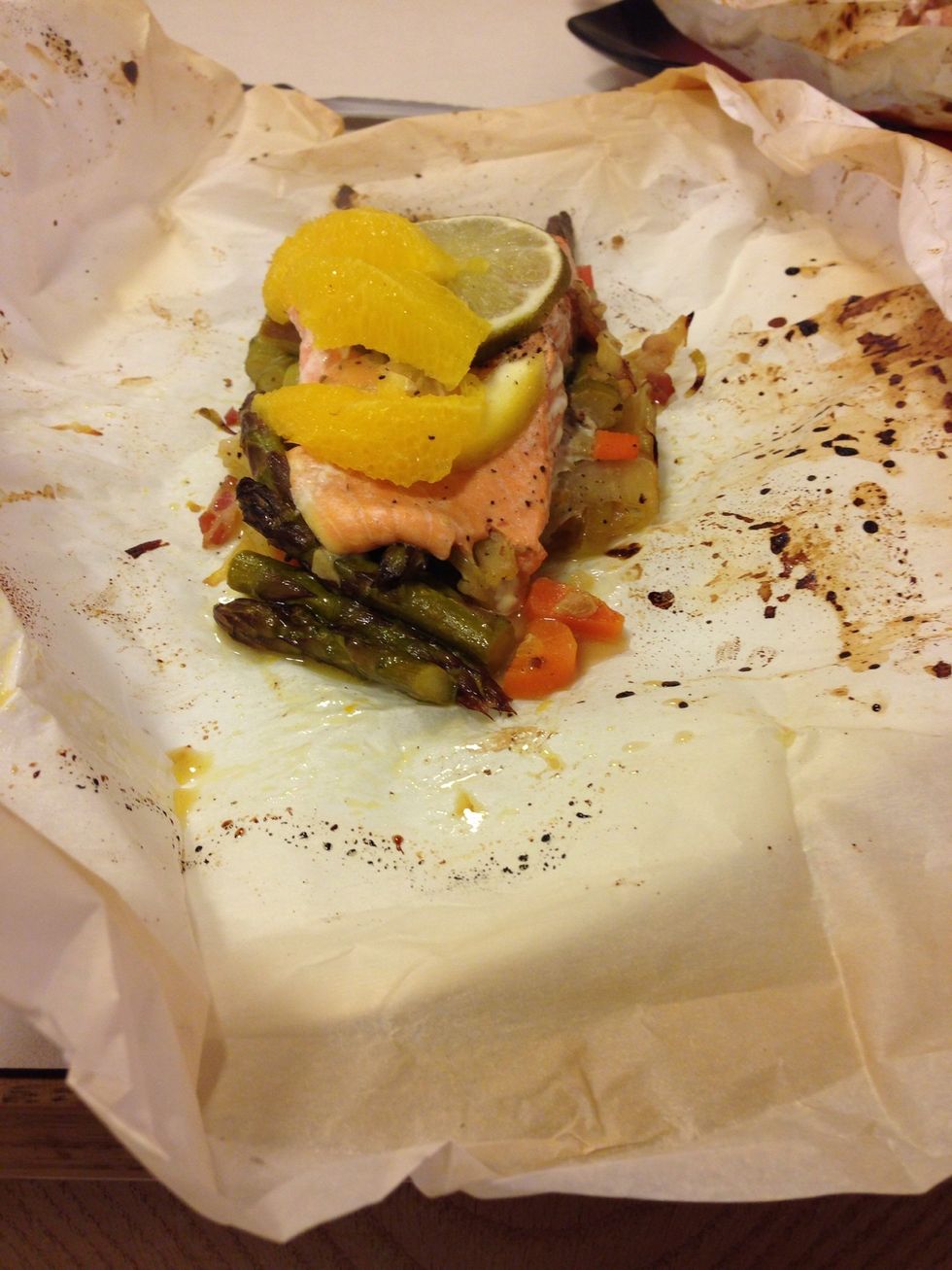 Serve in the paper, very rustic and delicious you can prep these ahead of time and make them a fast dinner! Enjoy and check out my Facebook page The love of culinary creations thanks
1 to 1 1/2 pounds salmon portioned
Package pancetta ( 4oz)
One fennel bulb
3 leeks, whites and light green parts only
1 bunch asparagus stems removed cut in thirds
5 cloves garlic
2 carrots peeled and diced
Salt and pepper
1 to 2 tablespoons red wine vinegar
Parchment paper
1 lemon zested and then sliced into rings
1 lime sliced into rings
1 orange ( used naval) peeled and segmented
1 tablespoon honey
Olive oil
Jerome Moss
I am in the U.S. Navy, and I love to cook, I plan on retiring and opening my own restaurant. Please Enjoy my guides and thanks to everyone who shares theirs!