Make as fancy or as plain as you like -Amped up veggie side that tastes like "rice"! Fool even non-veggie eaters ;). Thanks to "She's lively" for great "rice" idea. Hope this does you justice. Enjoy!
105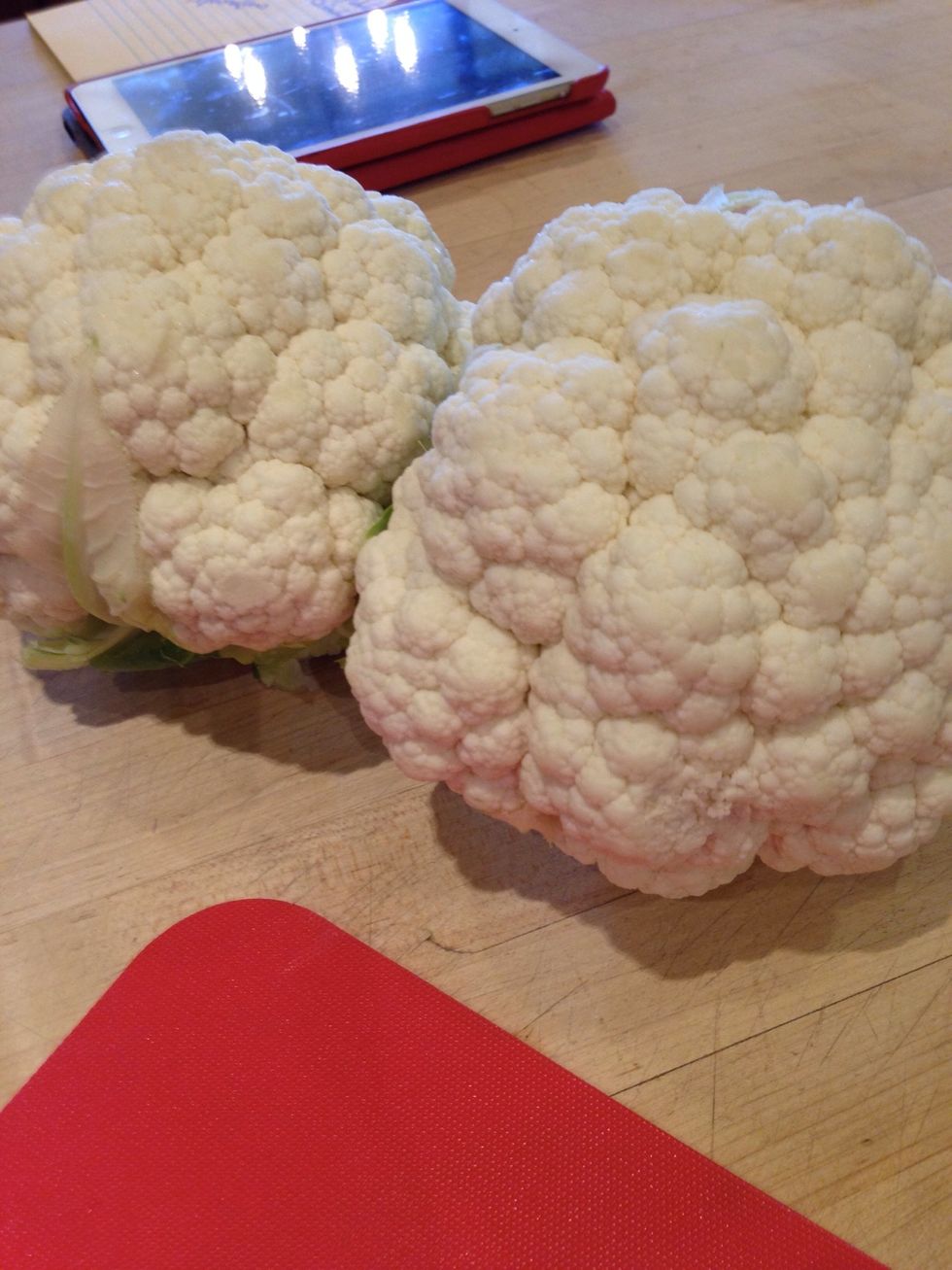 Two whole heads should make dinner for four with some leftovers :) wash well then chop up into florets to roast.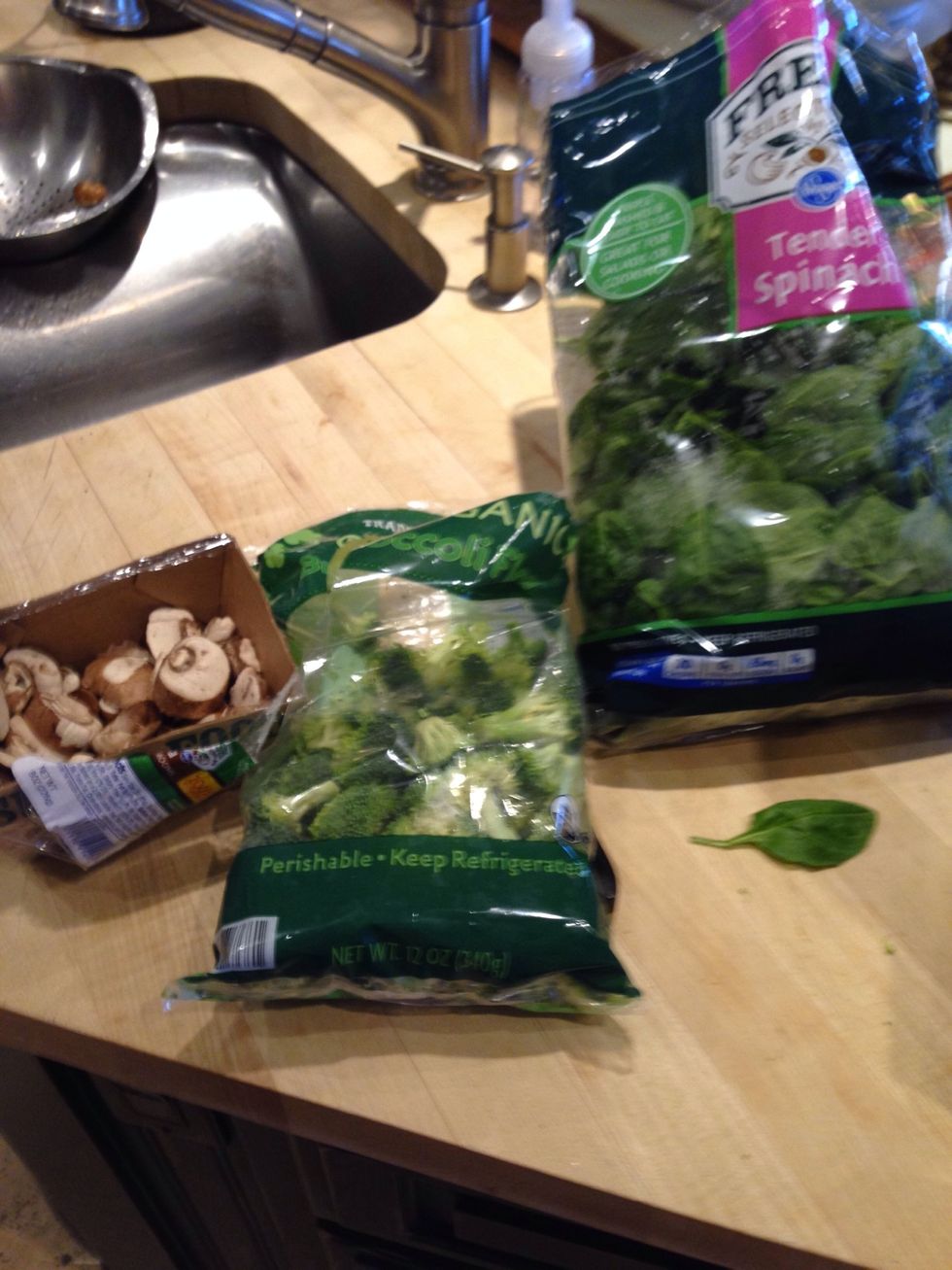 A little of color, texture and taste. Optional, but makes difference! Wash first then chop up with onion for sauté time.
About right. Half dozen or so broccoli florets for two whole cauliflowers :)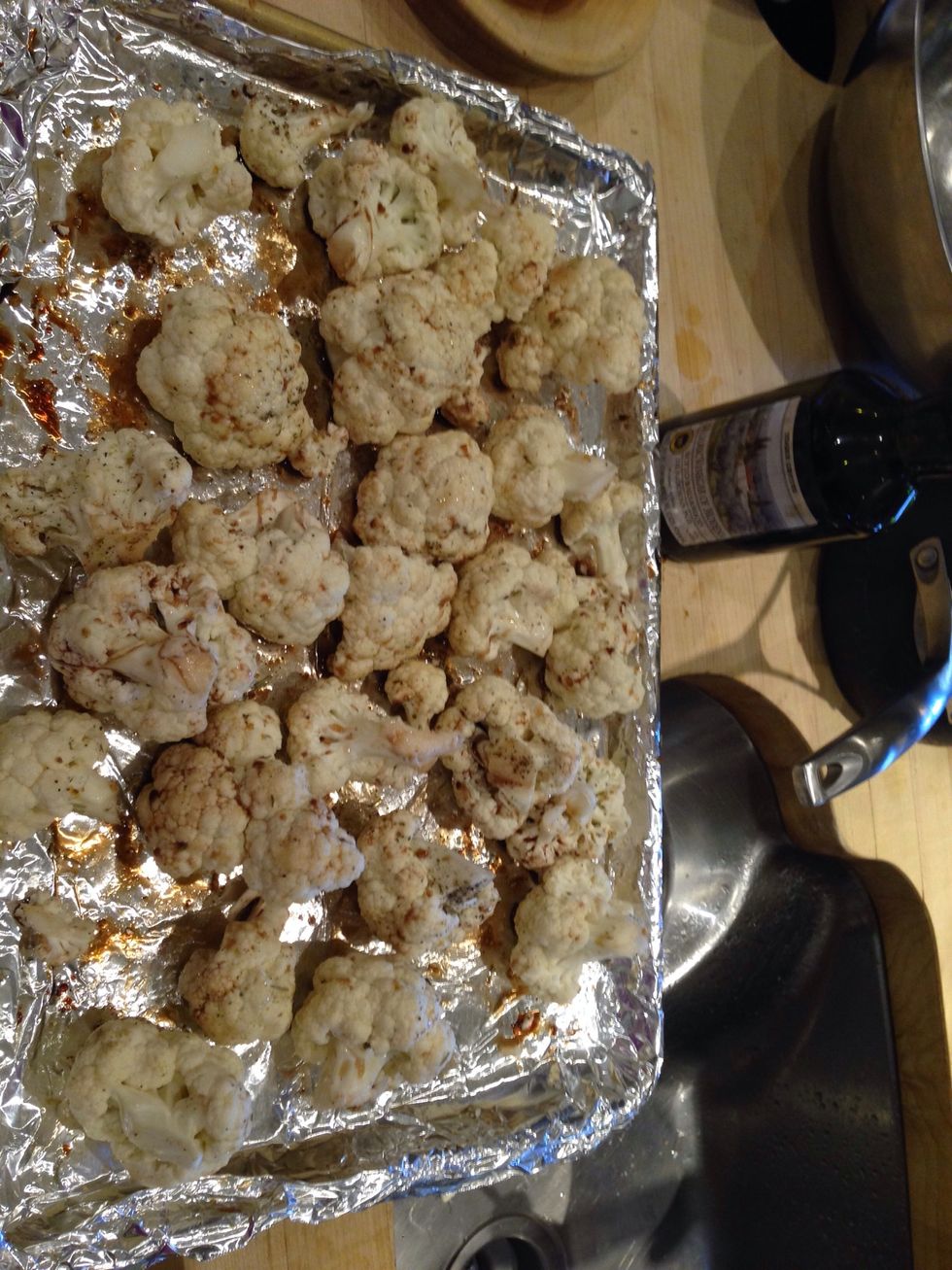 Toss cauliflower florets in bit of olive oil on foiled baking sheet. Season to taste and sprinkle balsamic over all. Yummy.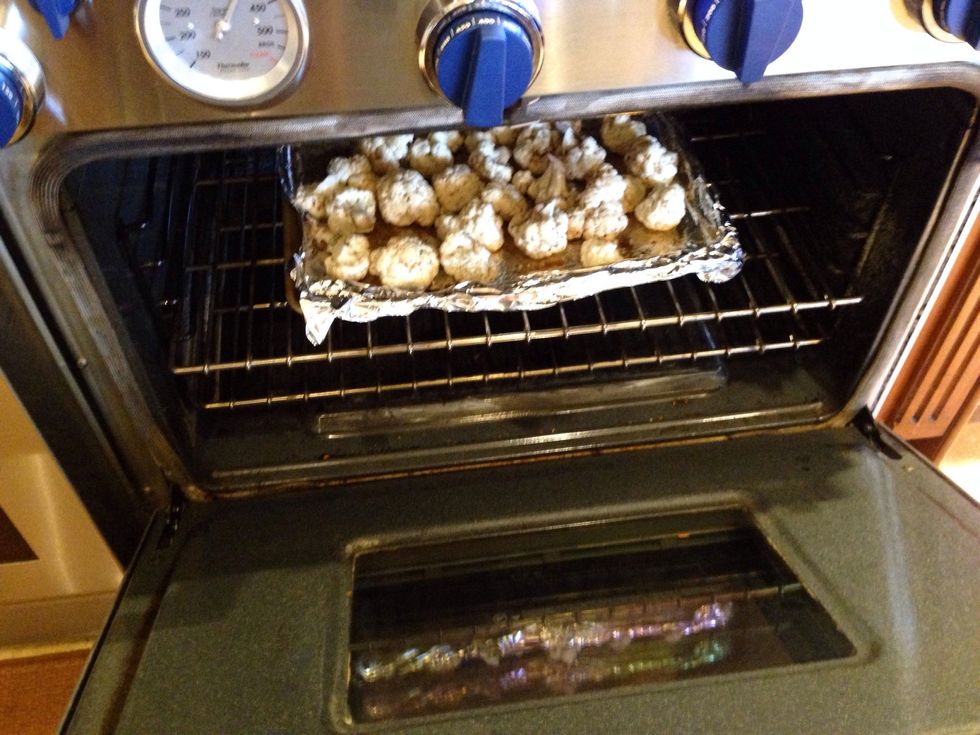 400 degrees F for 25 minutes till softer.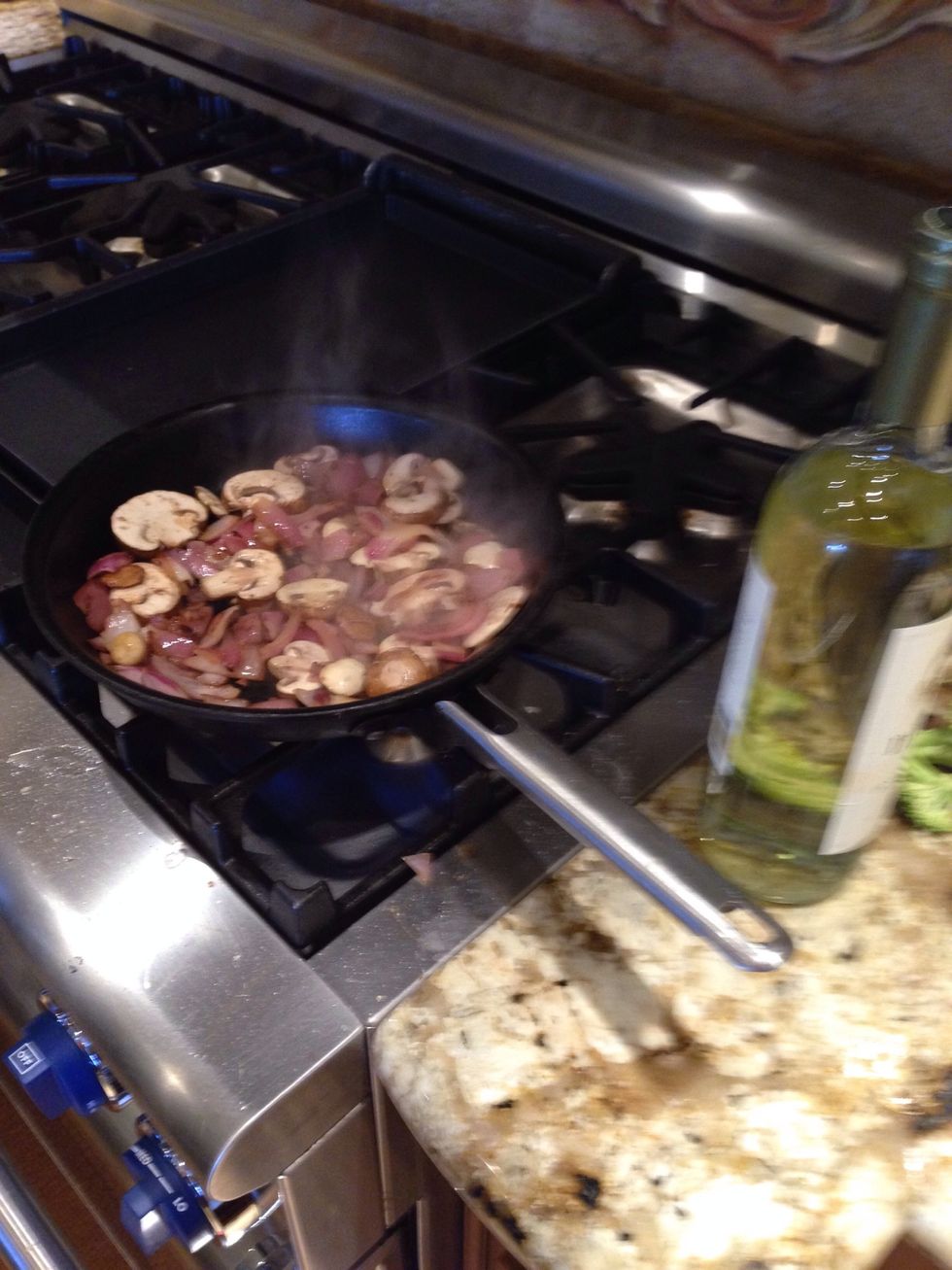 Sauté /sweat chopped whole onion, mushrooms on med heat maybe 10 min. Then add wine/broth until softer.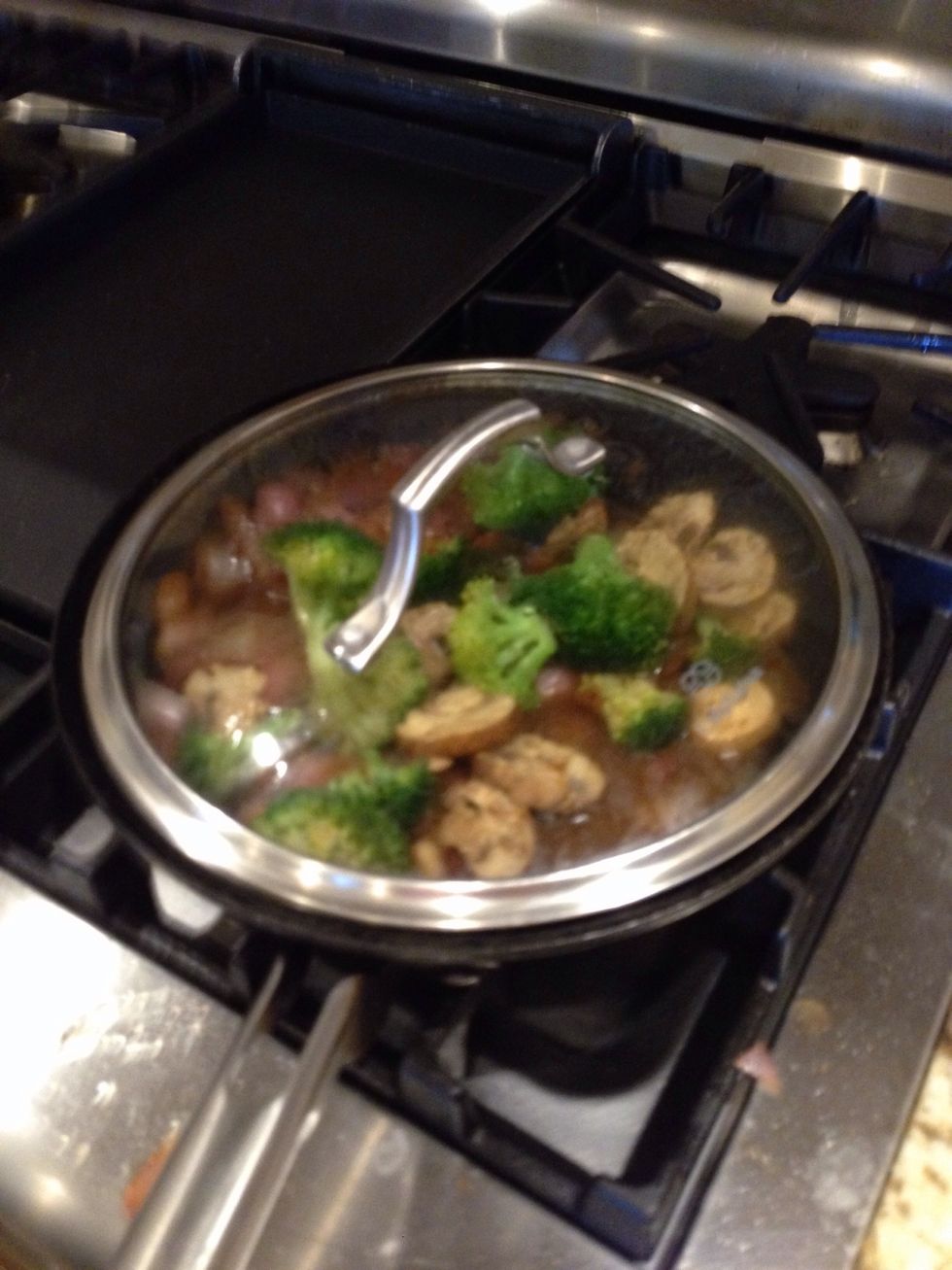 Add florets and lid for 5 min steaming of florets. This Finishes the addition bit!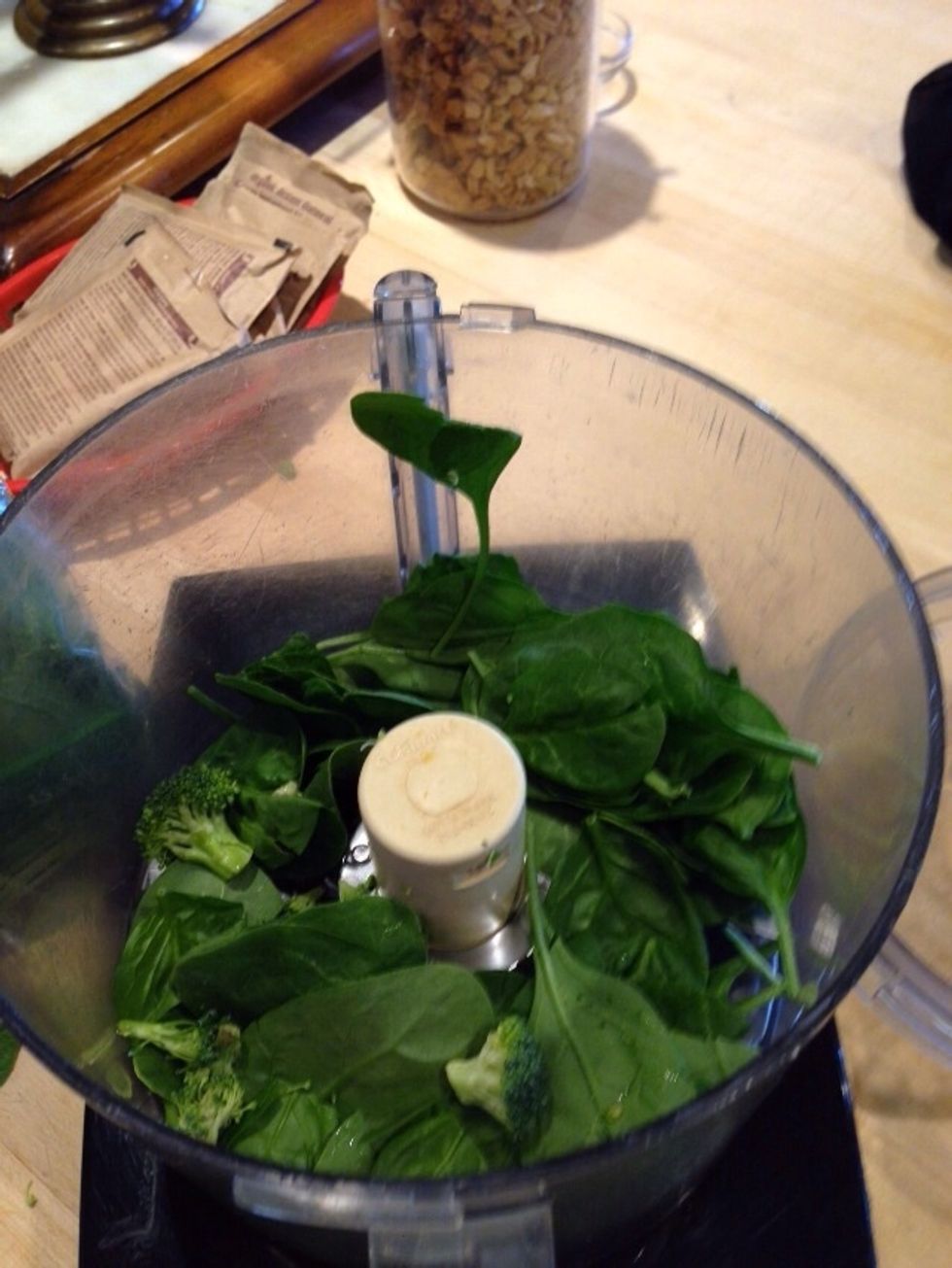 Prep food processor for the hard stuff. A little spinach on bottom of bowl goes first.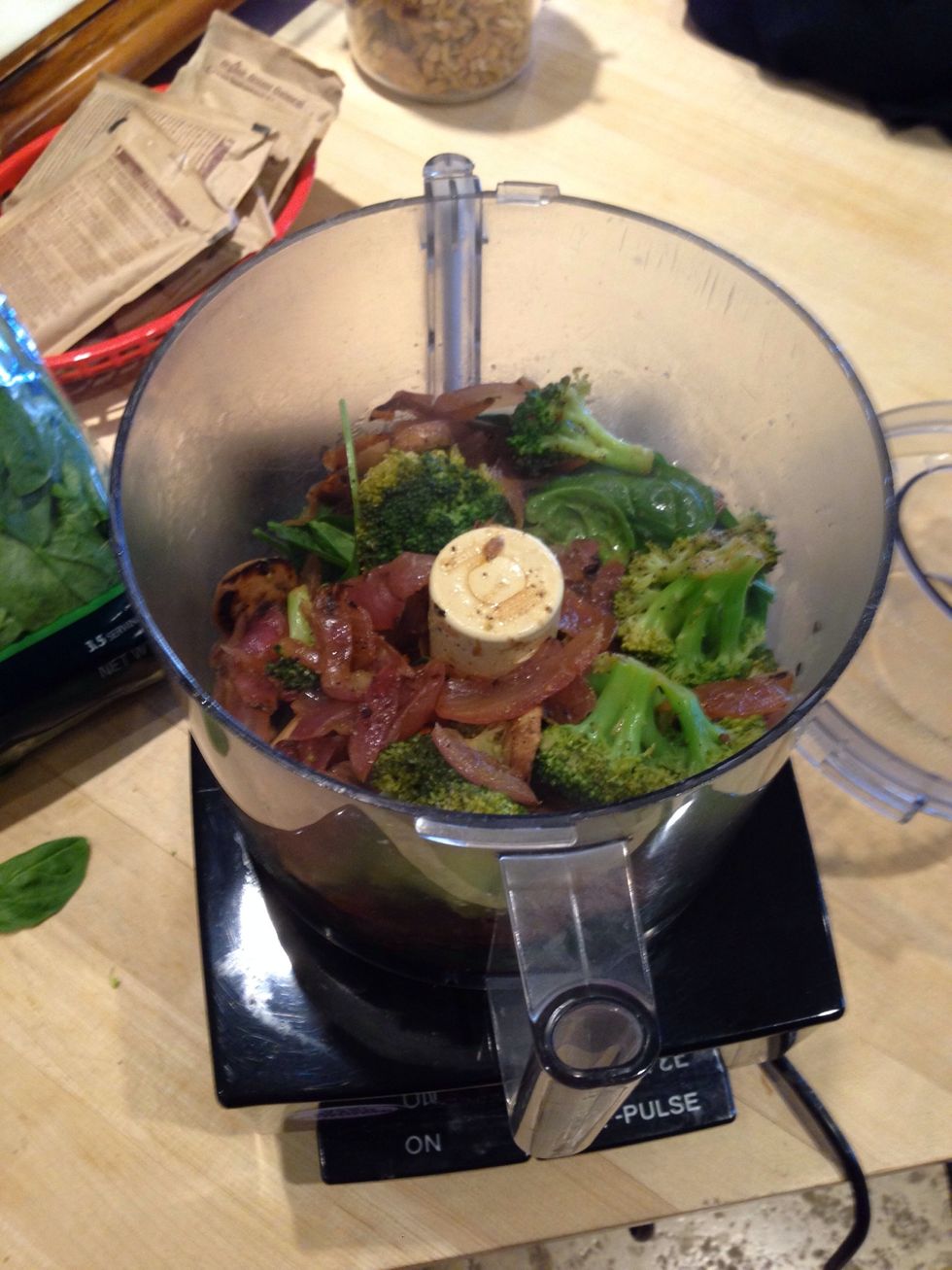 Add sauté pan cooked ingredients directly from heat into spinach. Hit pulse until diced "rice" consistency. Pulse so you don't overdo into paste. Taste test for seasoning and consistency.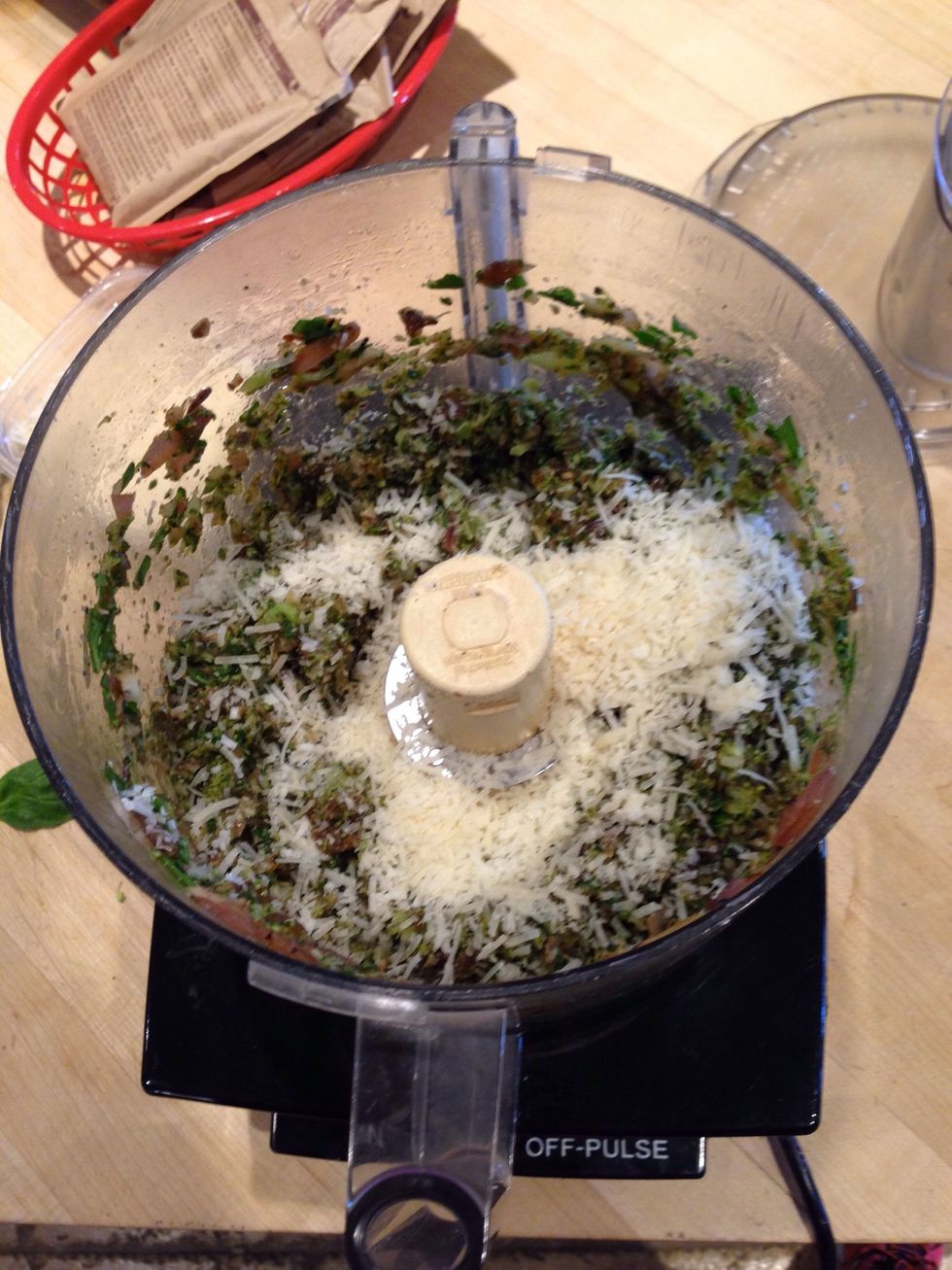 Once it's the way you want "rice", add some Parmesan and pulse once to mix in. This is time to season it way you like too. :)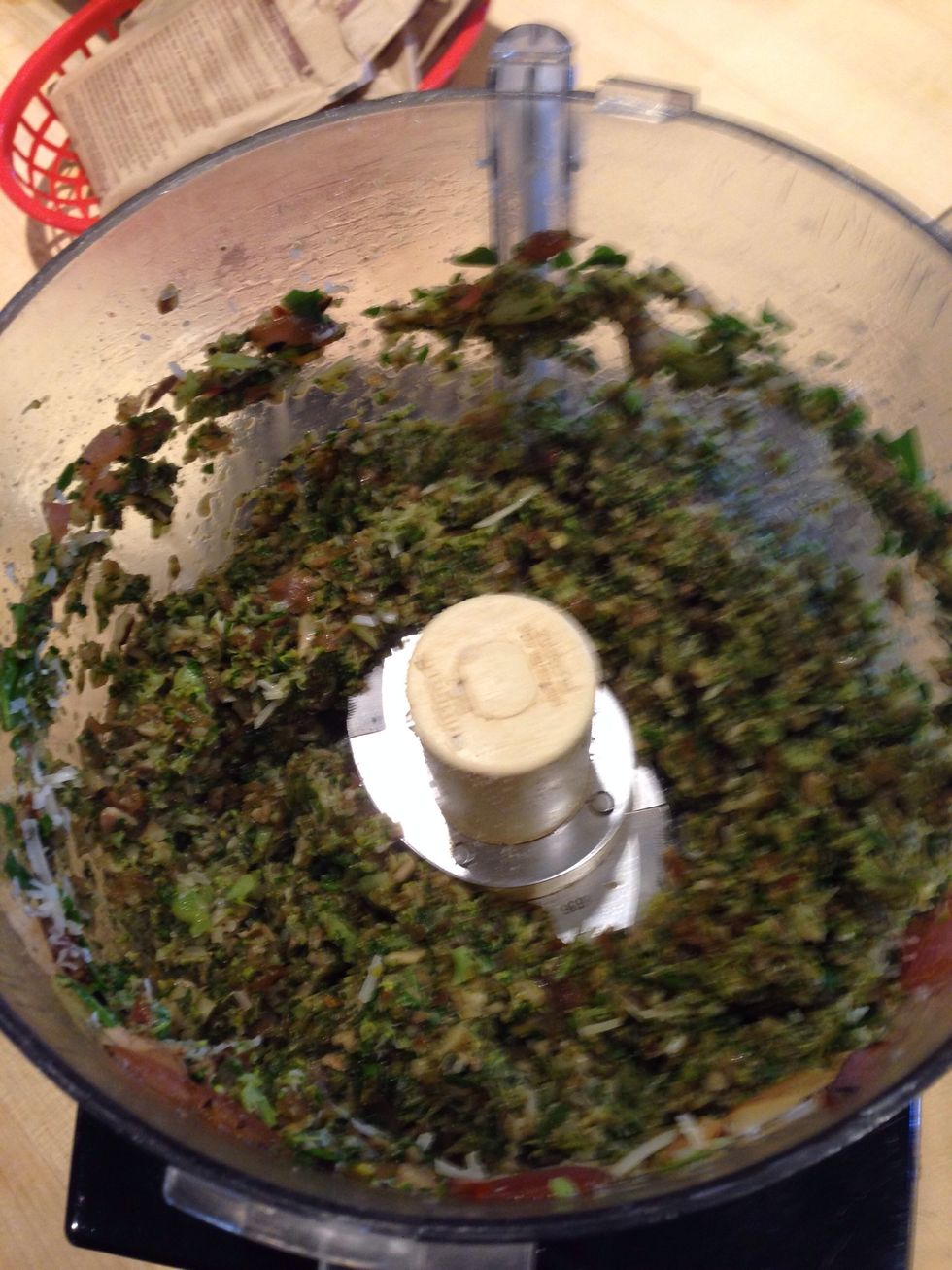 All yummy and good size mixed. . Transfer all to large bowl so you can work with cauliflower.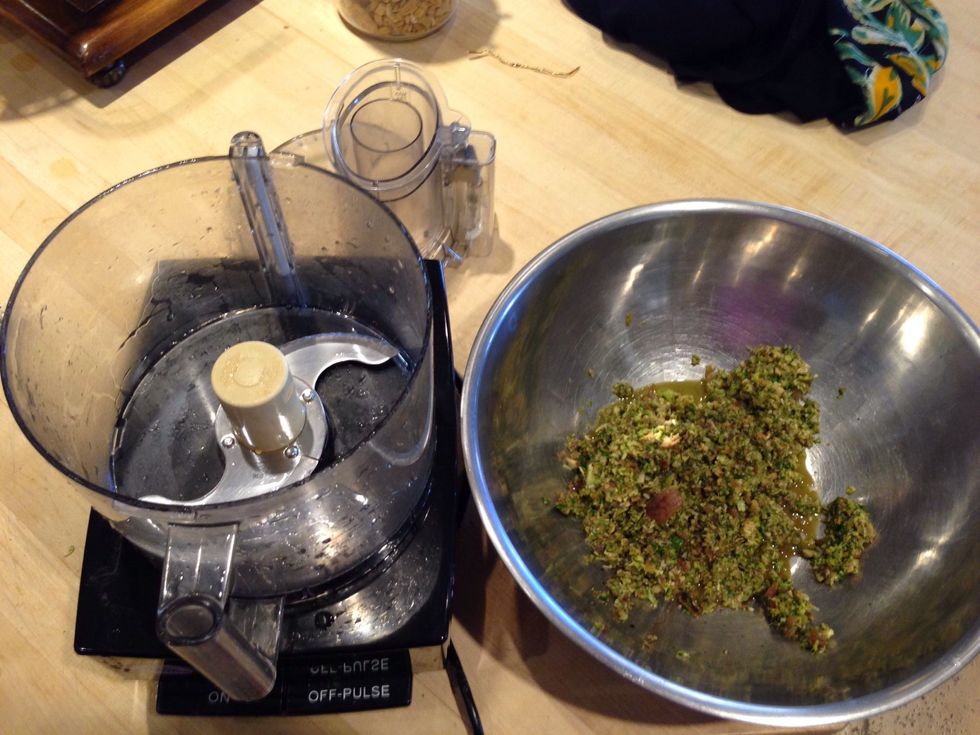 Might want to rinse your processor so you don't overdo any left behind broccoli bits in cauliflower. Paste is bad :(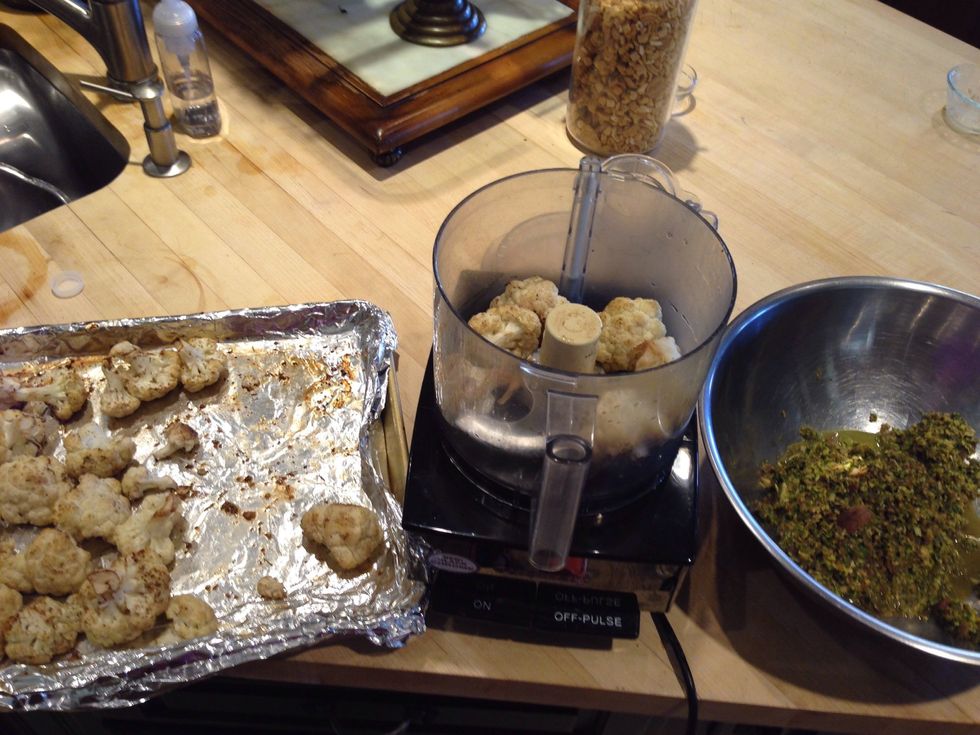 Take cauliflower from oven. Put 6-10 florets at a time in processor and pulse till "rice" size. Transfer out to large bowl. Do till all cauliflower is "rice" and in large bowl with broccoli mixture.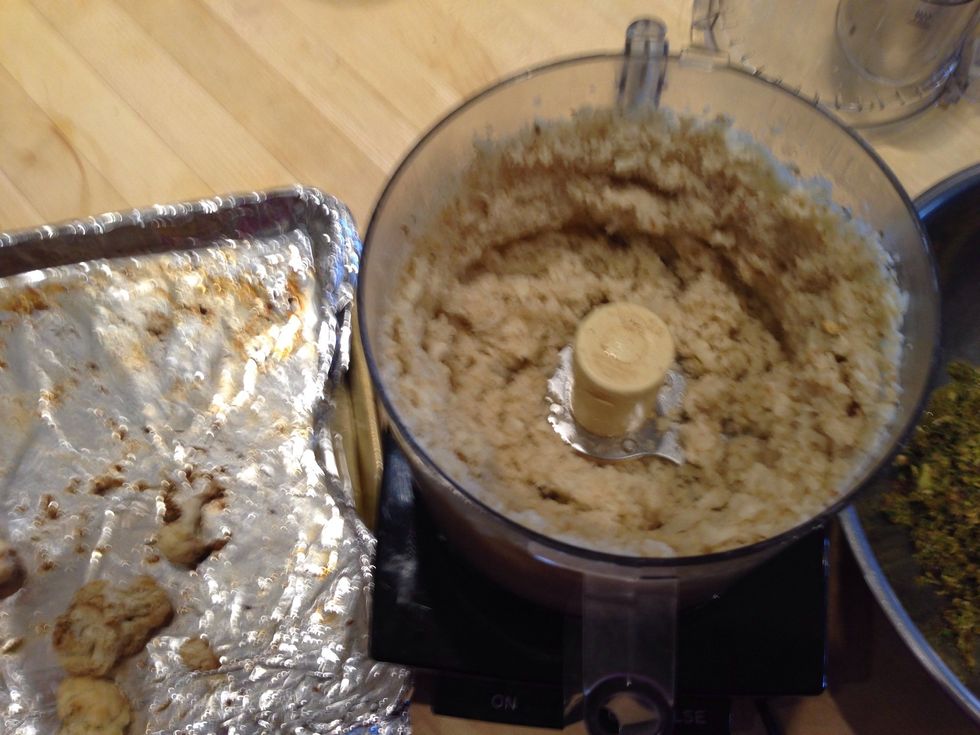 Good looking "rice".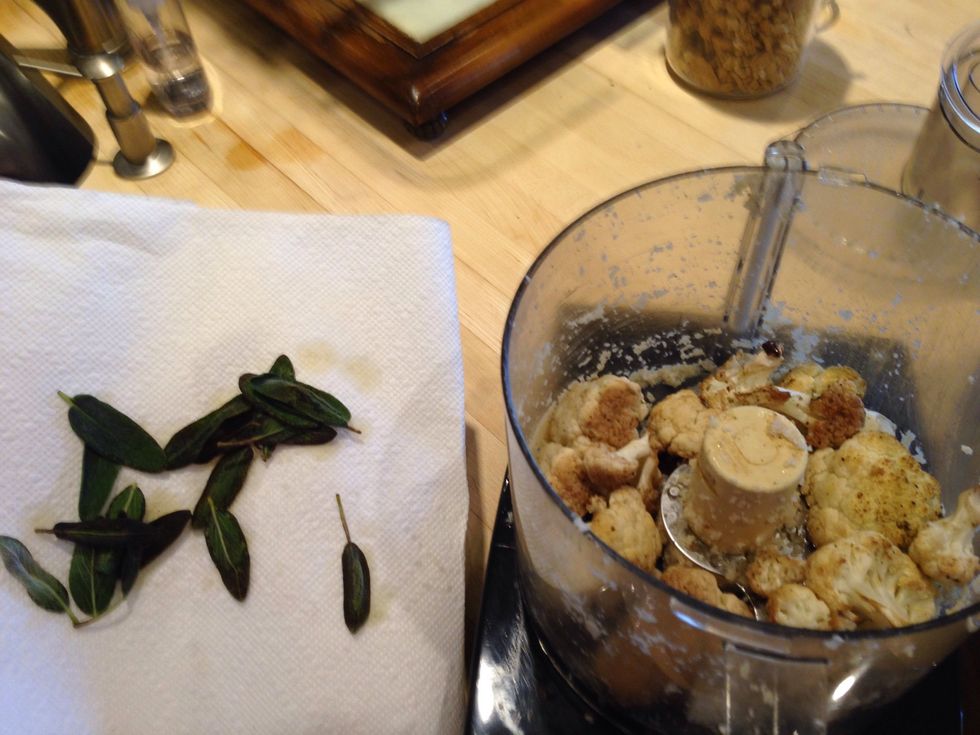 Add sage leaves (I like these sautéed a bit first but not mandatory). Pulse well.
Mix everything in large bowl with spatula or large fork. Don't overdo so as not to make mush.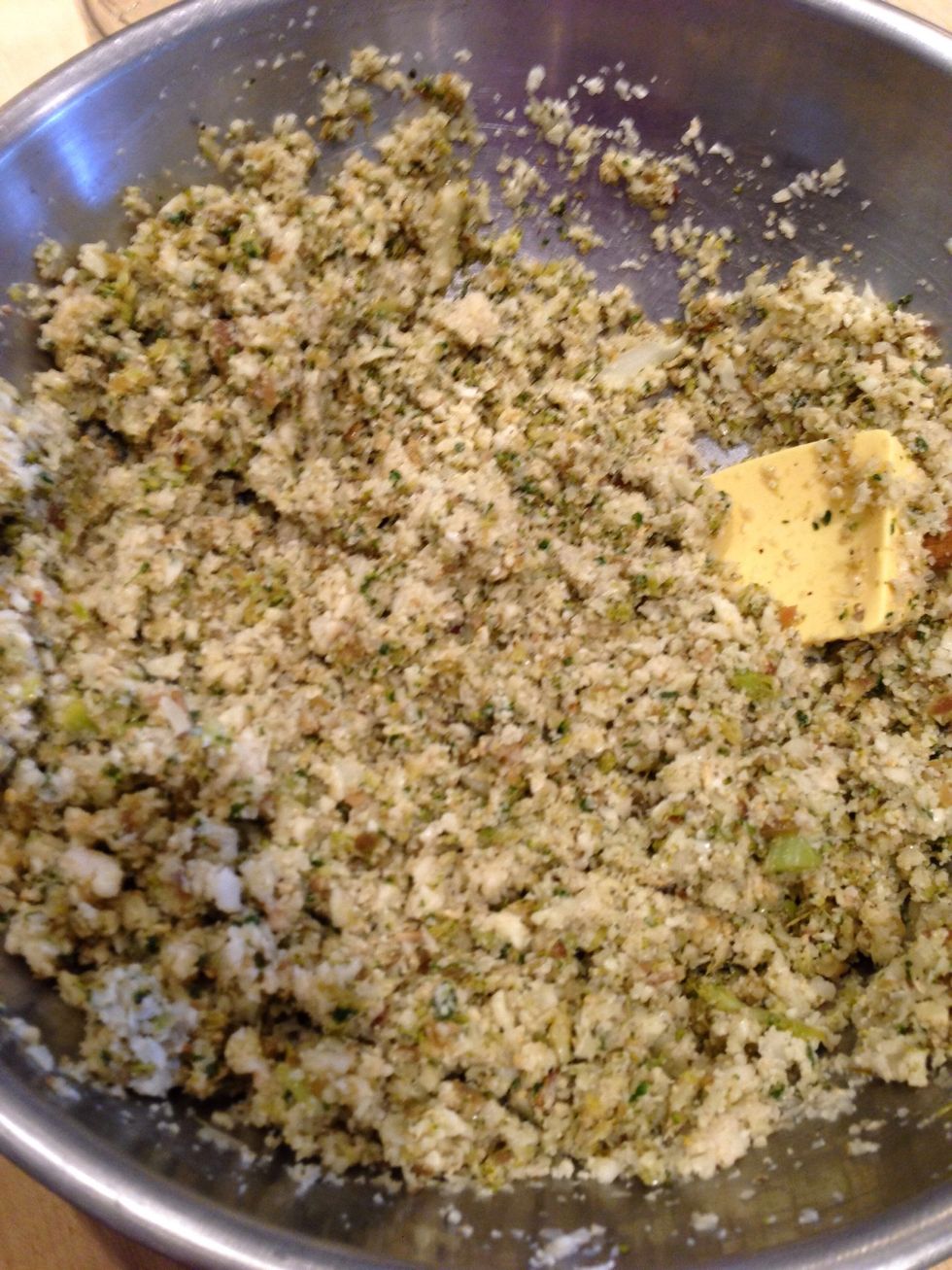 Season and toss. Final product can be reheated for a minute or so in microwave, in sauté pan for immediate guests or frozen for later!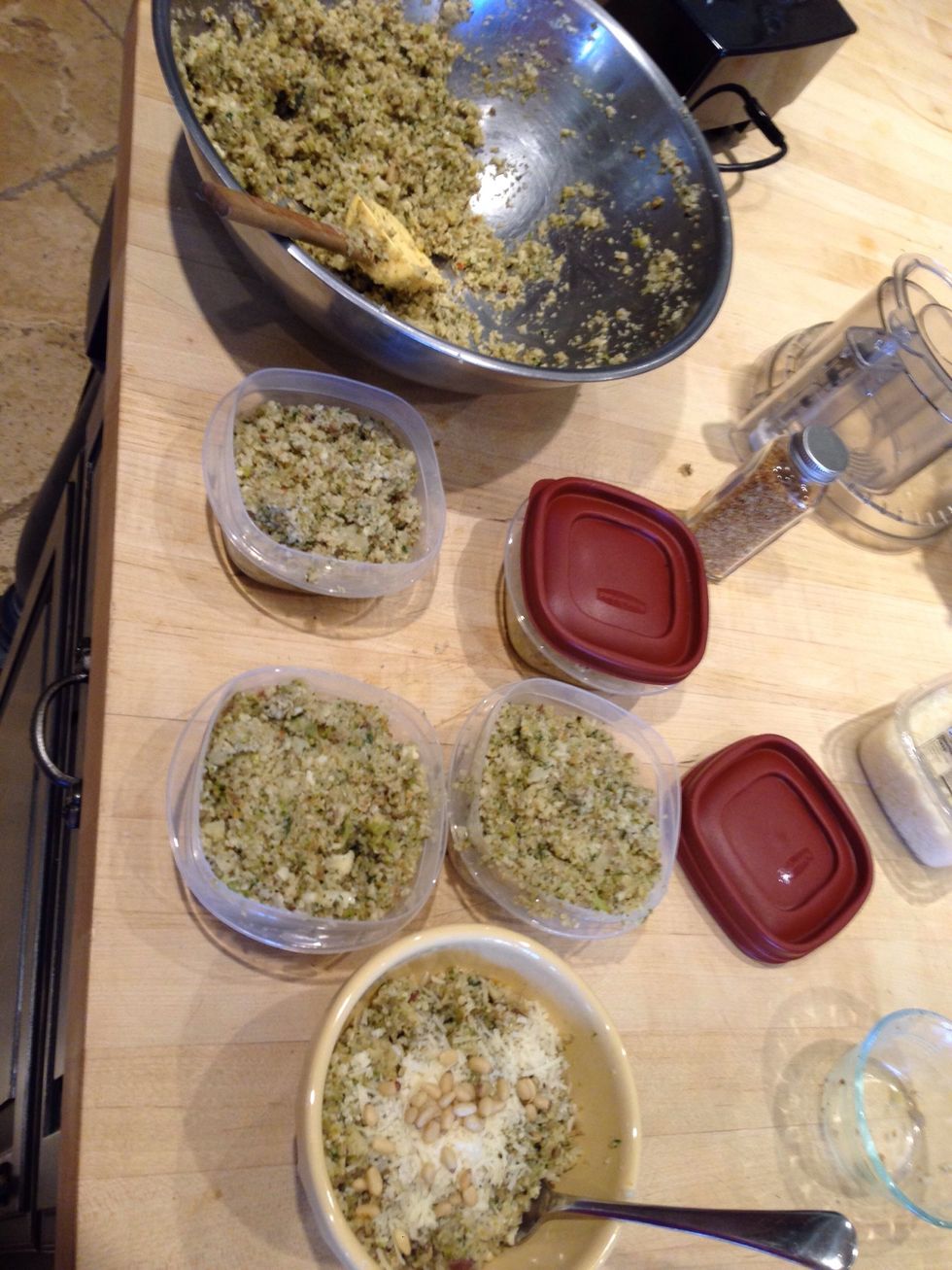 Add Parmesan and pine nuts if you wish after it's hot and ready to eat. Freezing does well too! I added black pepper, salt and crushed red pepper for kick. Feel free to improvise!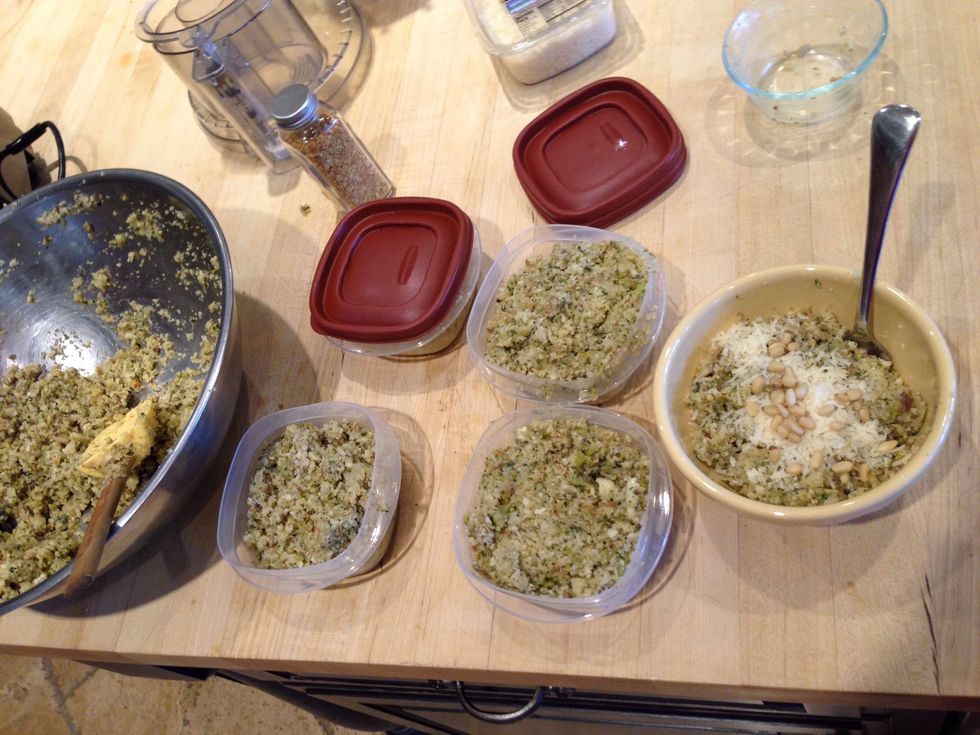 Yum!! As "She's lively" suggested, be sure to try toppings or tweak ingredients for creativity. I added chicken on top and no one complained about eating "veggies" for dinner. :))
Hope you enjoy this tweaked recipe. My friend added melted cheddar cheese at end for kiddies to eat like cheesy rice. Comment if you think of more ideas! Happy cooking.:)) RedGirl Cooks.
2 whole cauliflowers
1/2 broccoli head (6-7 florets)
1 cup baby spinach leaves
1 cup sliced mushrooms whatever type you prefer
1 red onion
2 cups chicken broth or white wine
1 -2 cloves garlic
Sage leaves 10-12 fresh or dried
Balsamic vinegar drizzles.
Seasoning to taste
Grated Parmesan/pine nuts optional
Baking sheet , sauté pan, food processor.