Quick side dish with a flavorful twist that tastes amazing enough to get little humans to eat veggies.
11
You know the drill by now: grab the goods.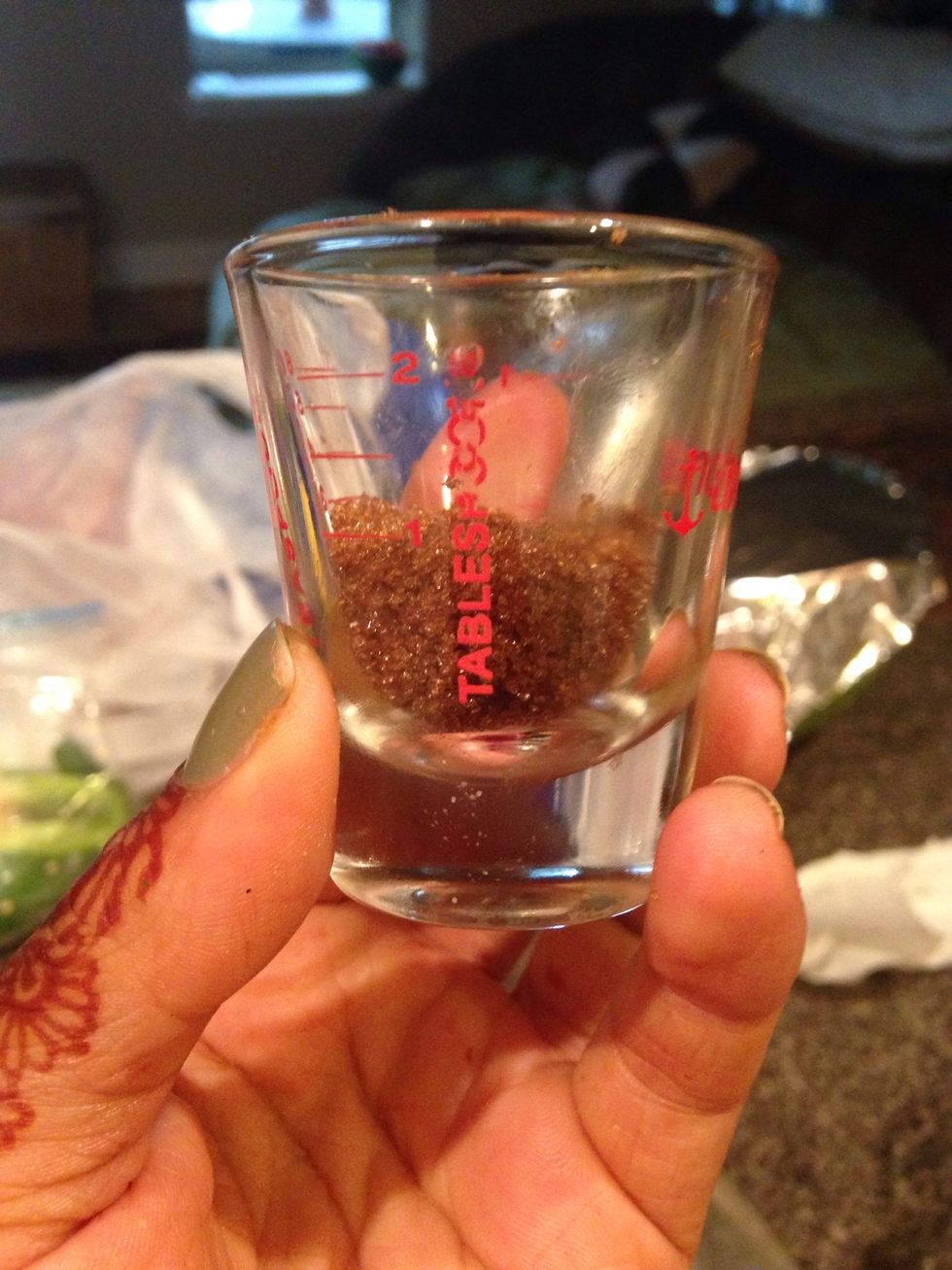 Forgot to put the brown sugar in the last pic but I have it! Simmer down there! 😌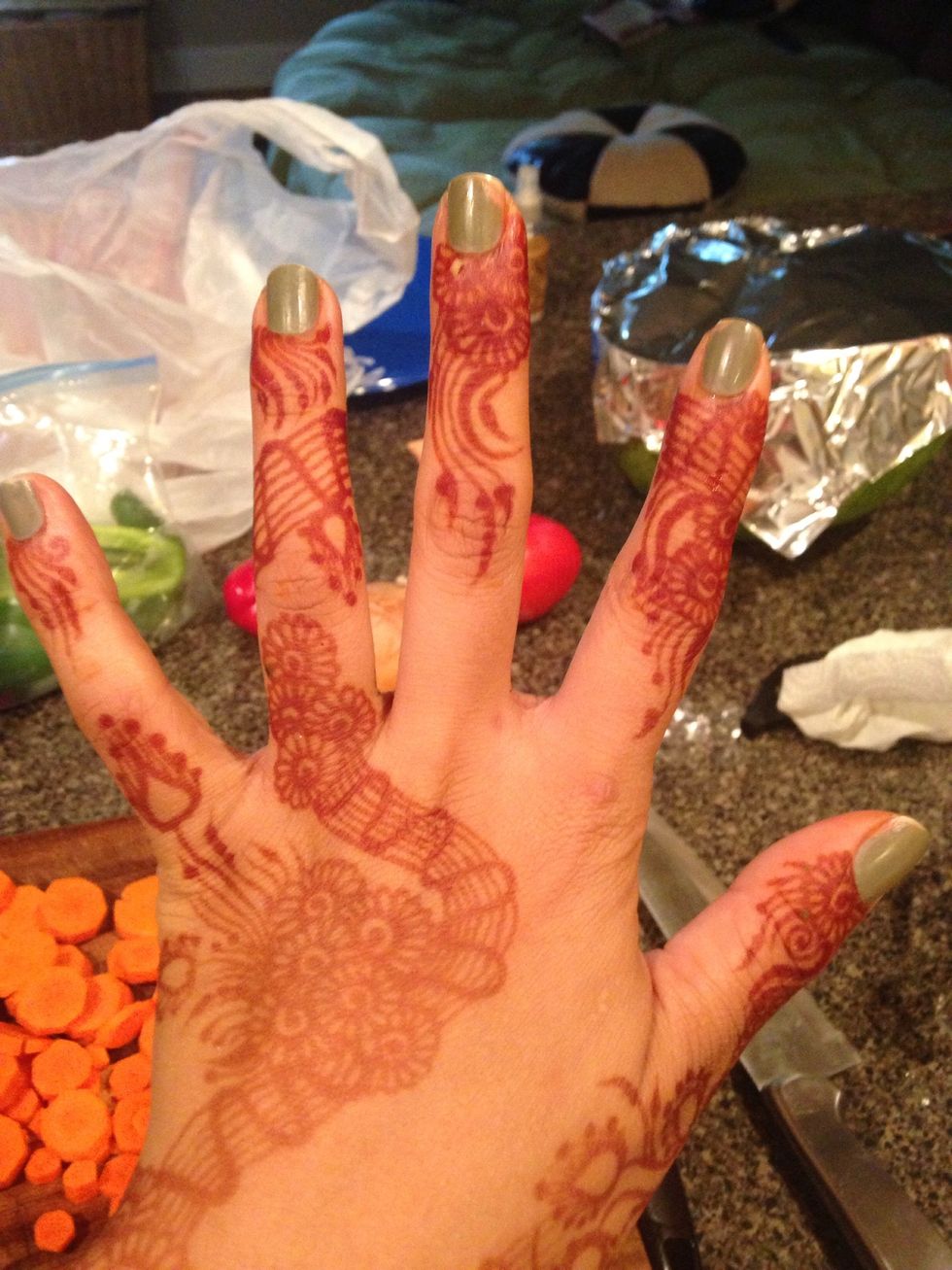 Take a moment to admire your brilliant henna work. My henna artist is better than yours. 😎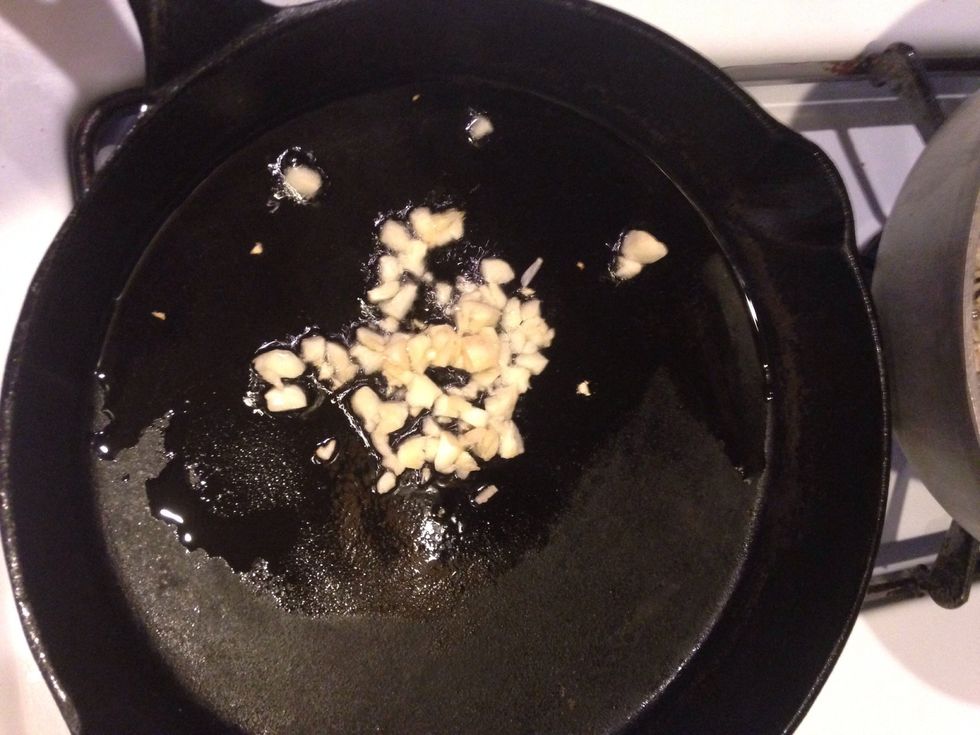 Ok back to business, heat the oil in a pan and toss in the garlic.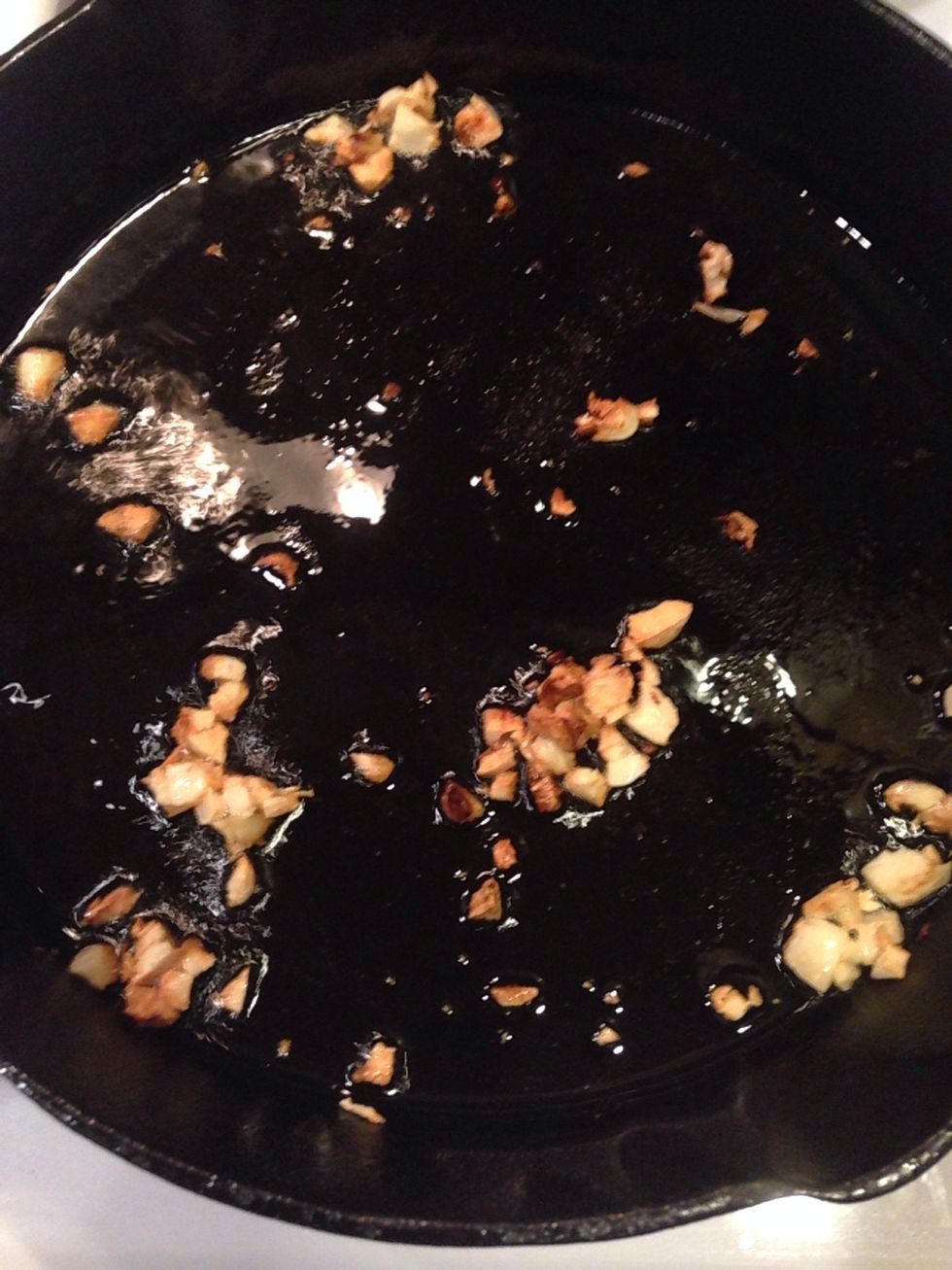 Brown it up to look like this.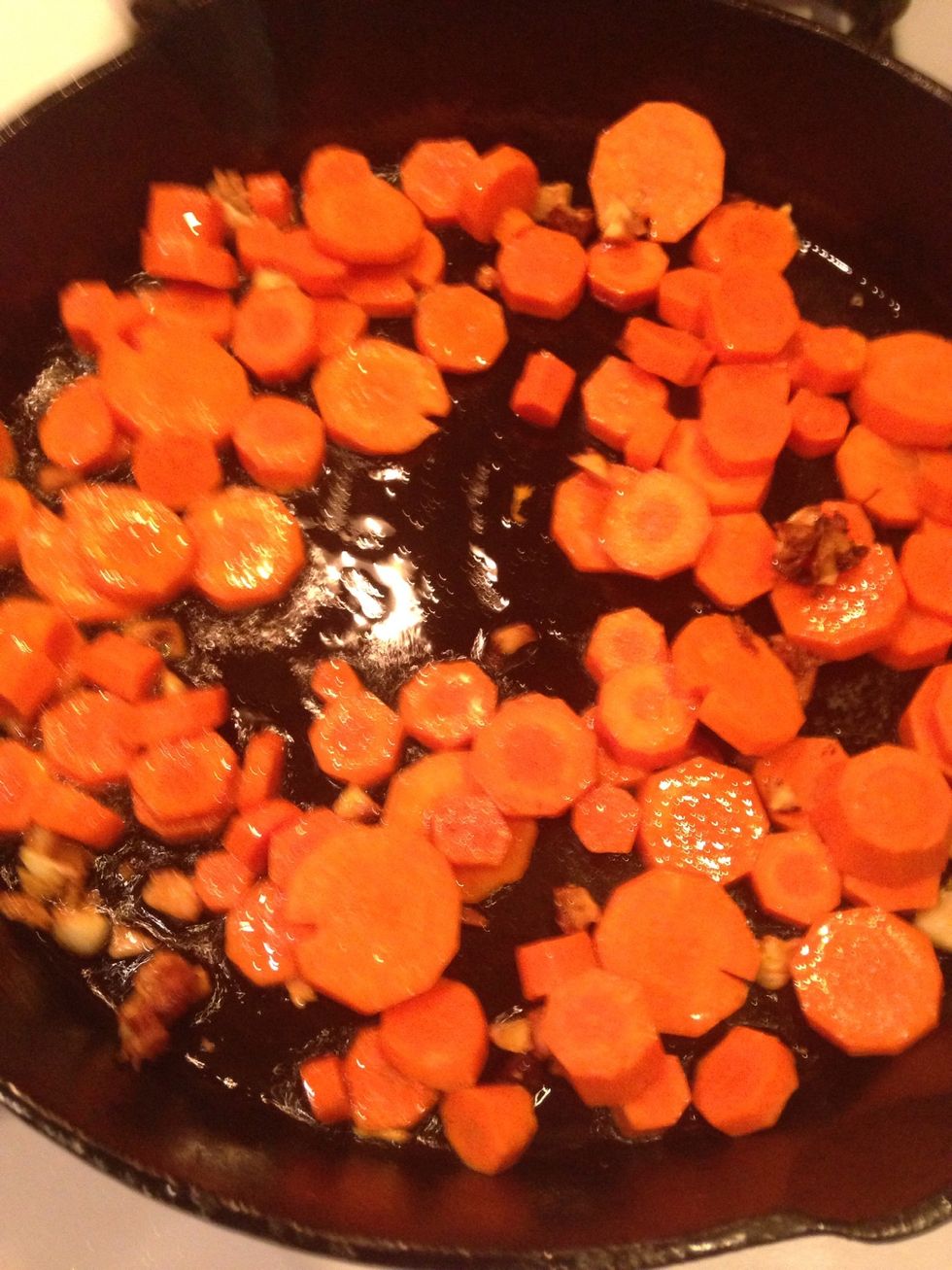 Toss in your carrots.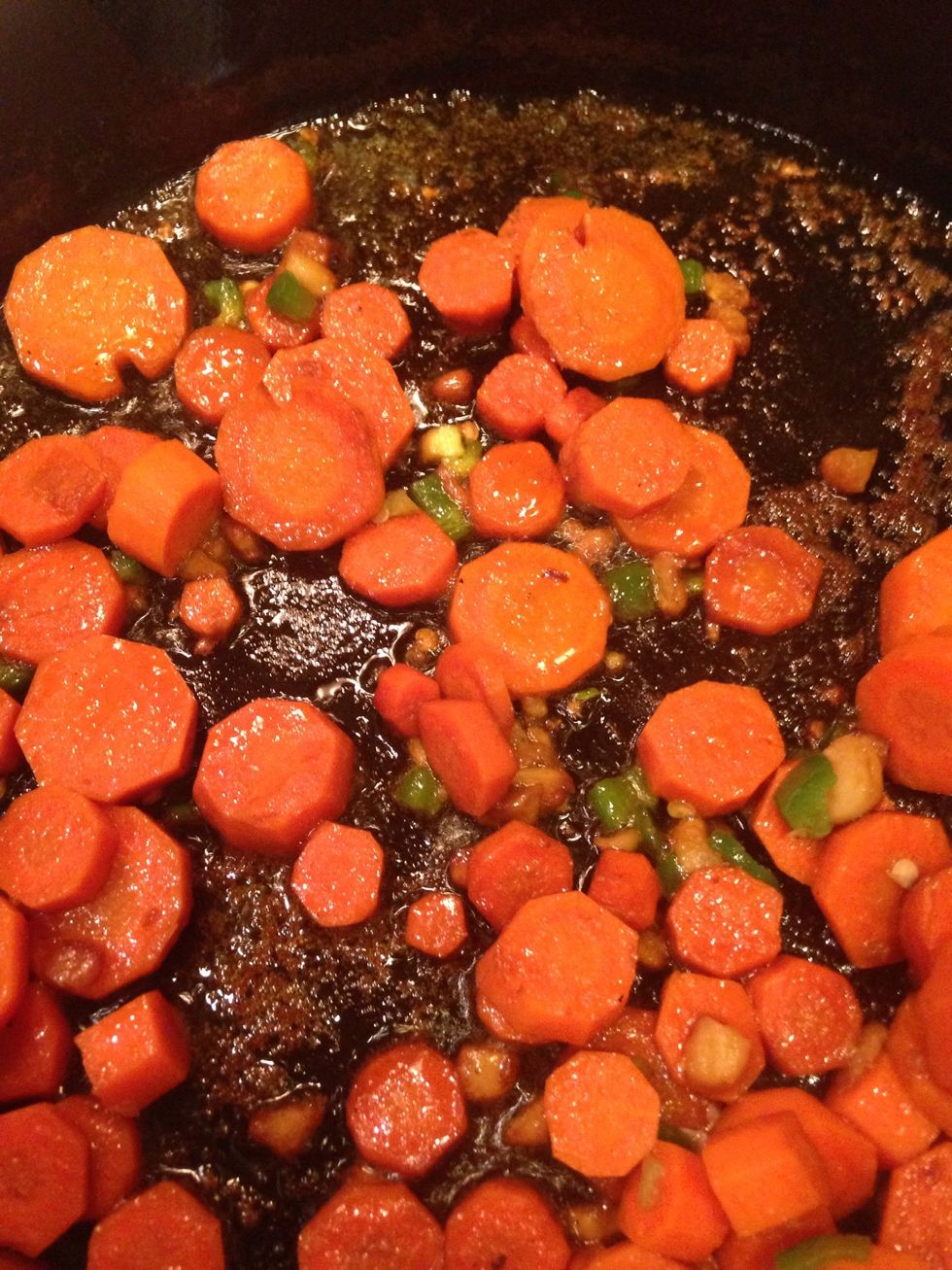 Cook down a bit like so. You're probably wondering how the hell jalapeños got in here? I messed up my pic taking, so just calm the hell down & don't add them in yet. Just cook the carrots down!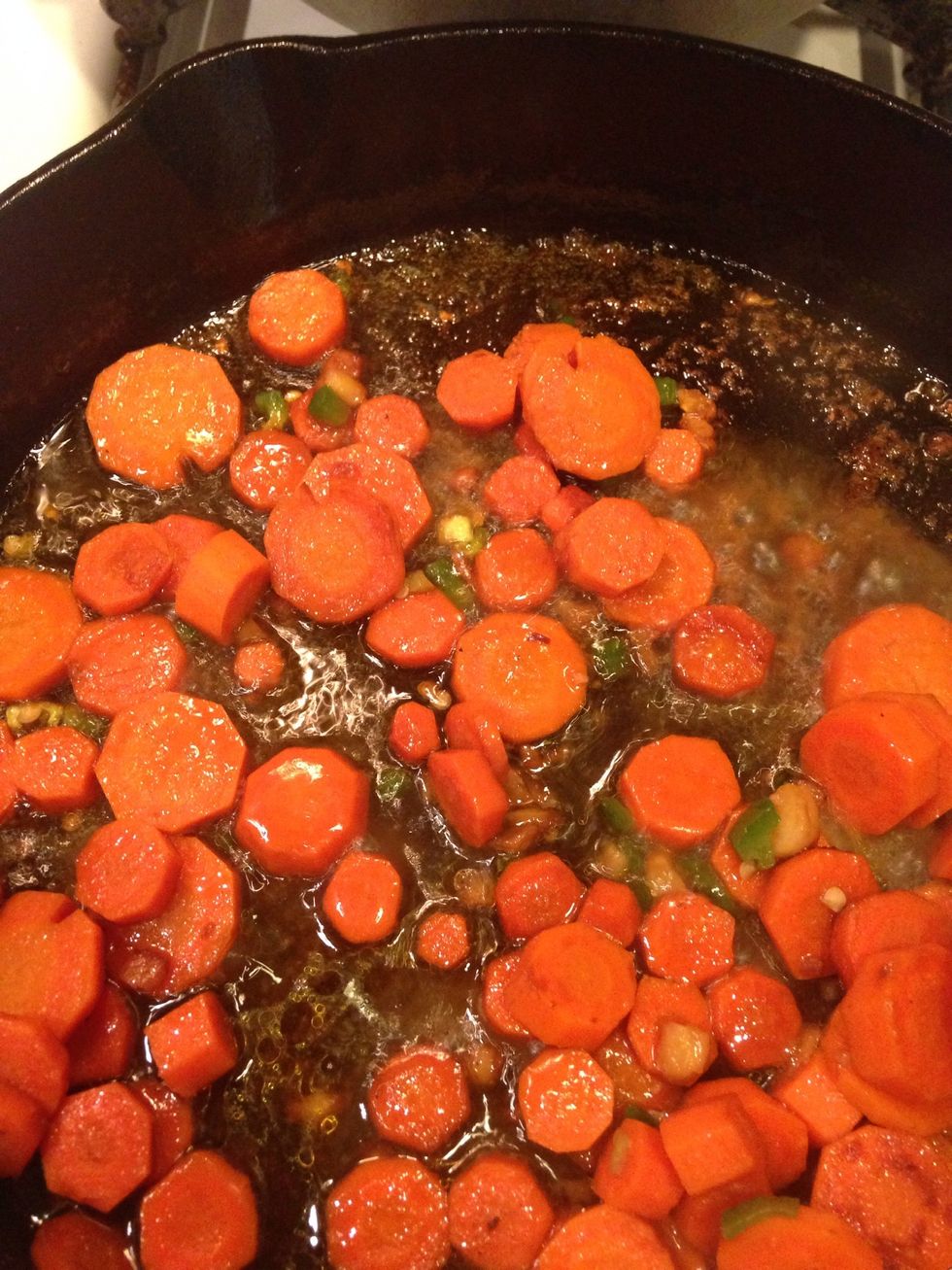 Add enough water to the pan to just coat the bottom so you don't burn the carrots & to scrape up any flavors that may have gotten stuck. Again, mind your business about those jalapeños!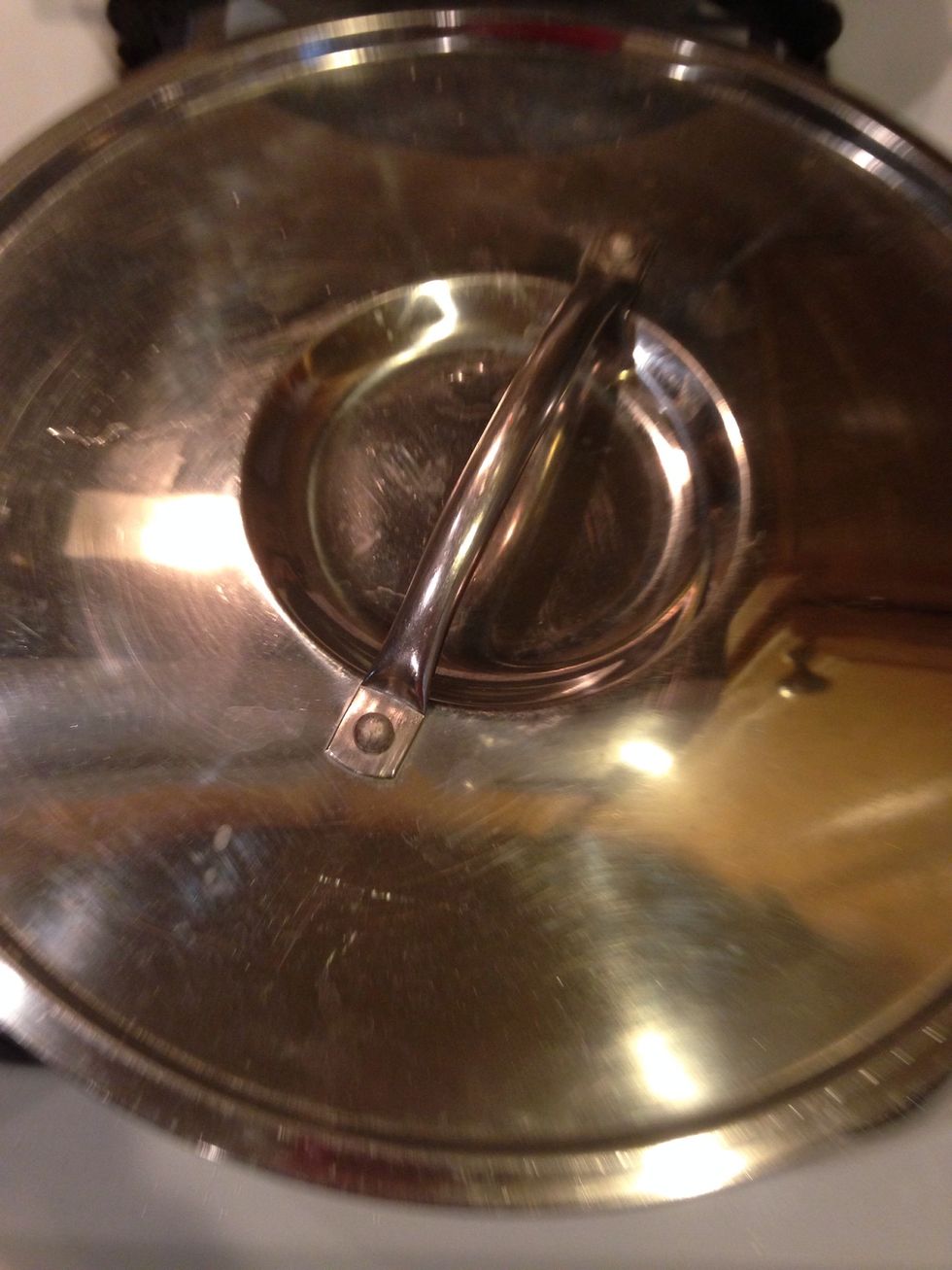 Cover the pan on medium heat for about 7 minutes.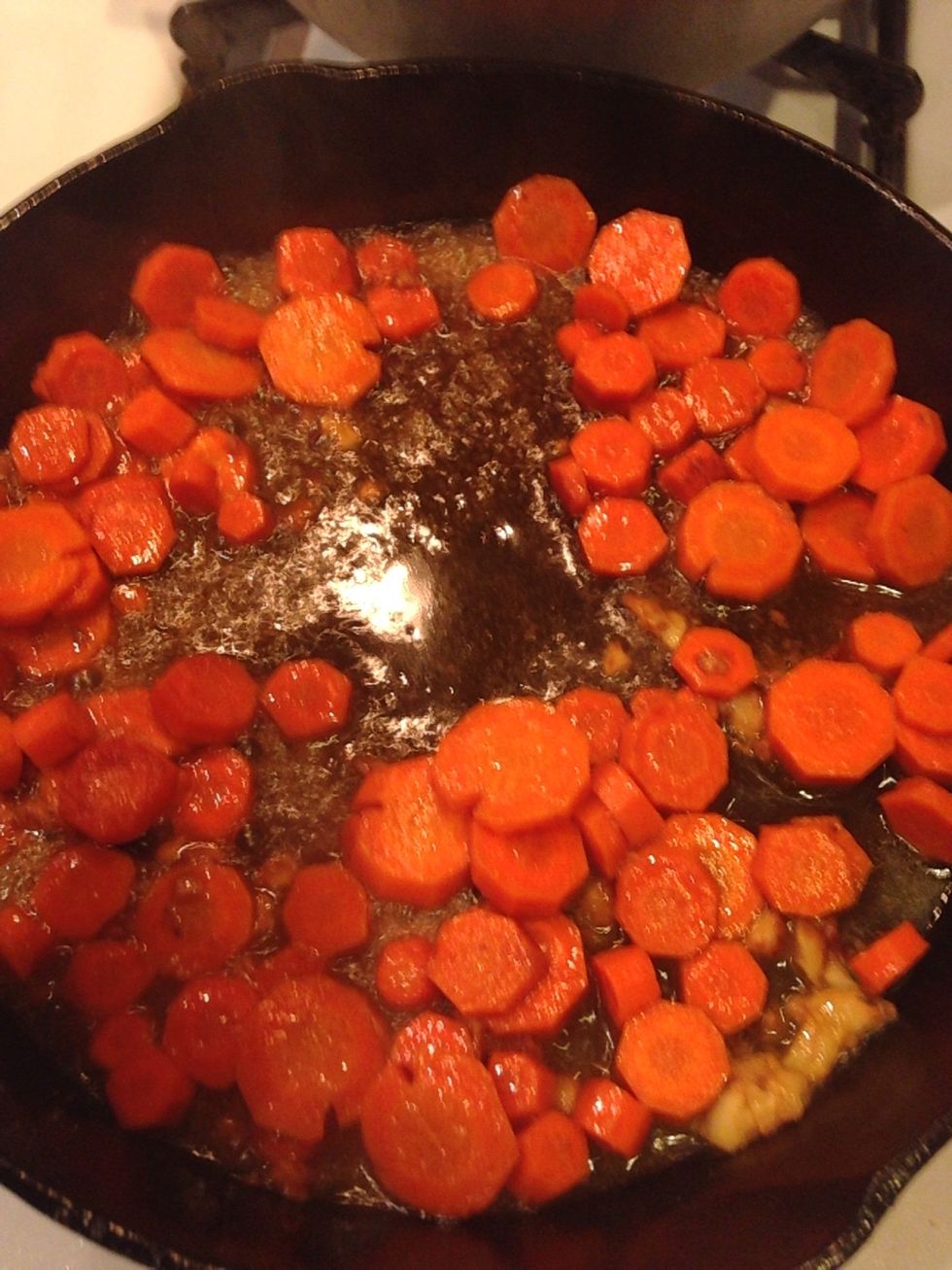 After about 7 minutes, take the lid off the pan and add in your brown sugar and give it a stir.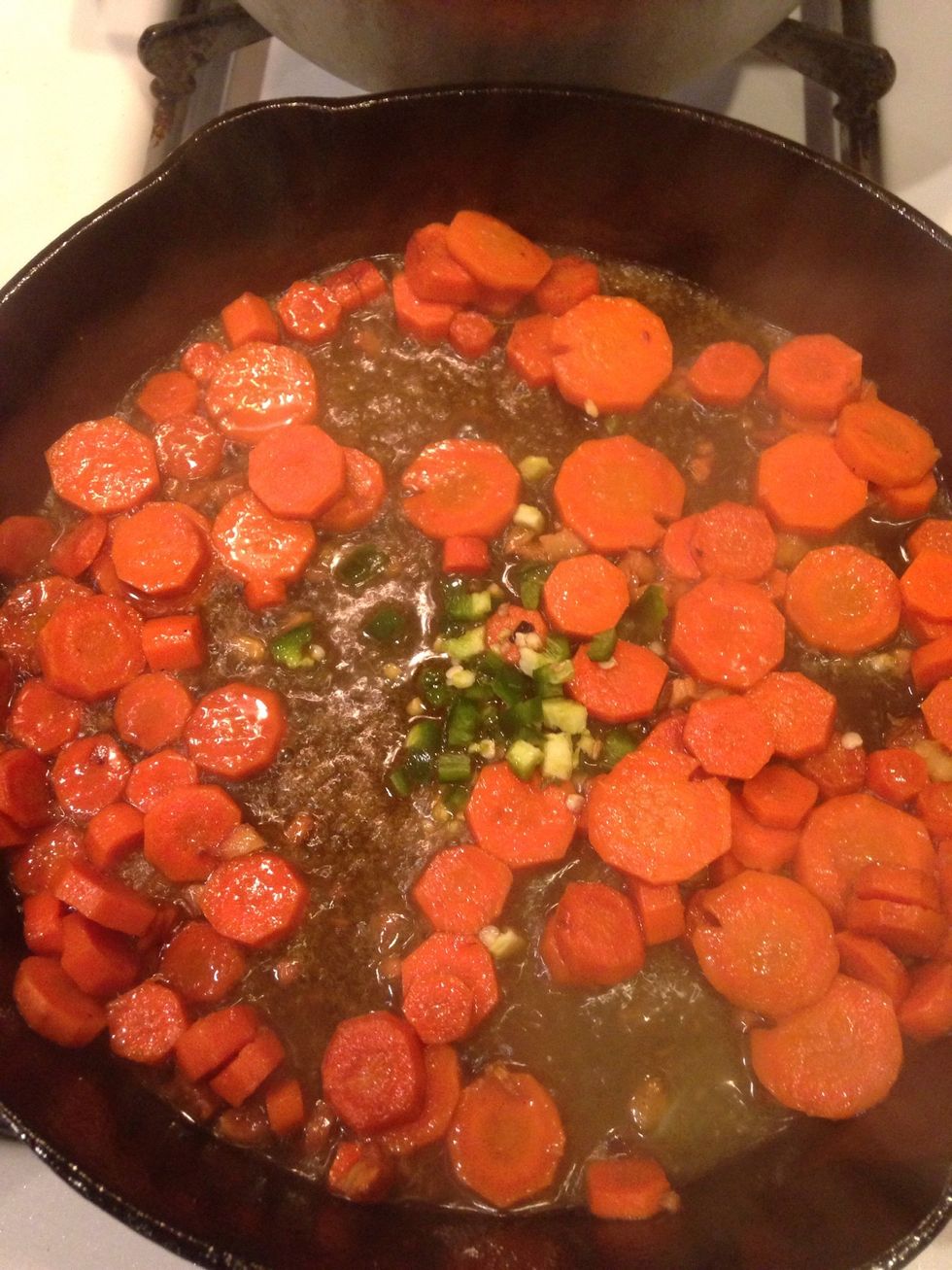 Ok, NOW you can add in the damned jalapeños! Add in a bit more water if you need to to prevent any burning. If the little humans don't like spicy, omit the peppers & add in more sage.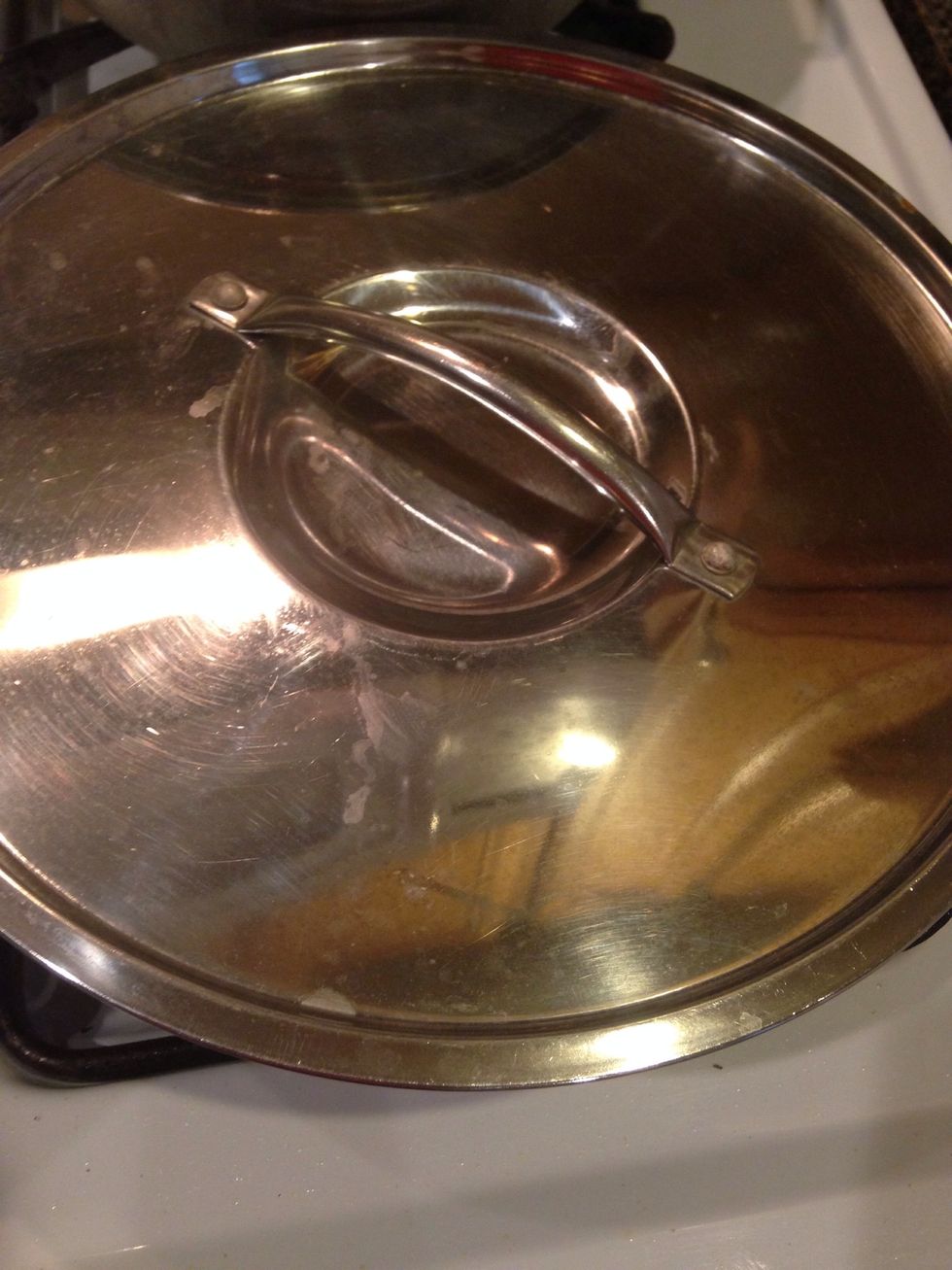 Cover for another few minutes until the carrots are tender.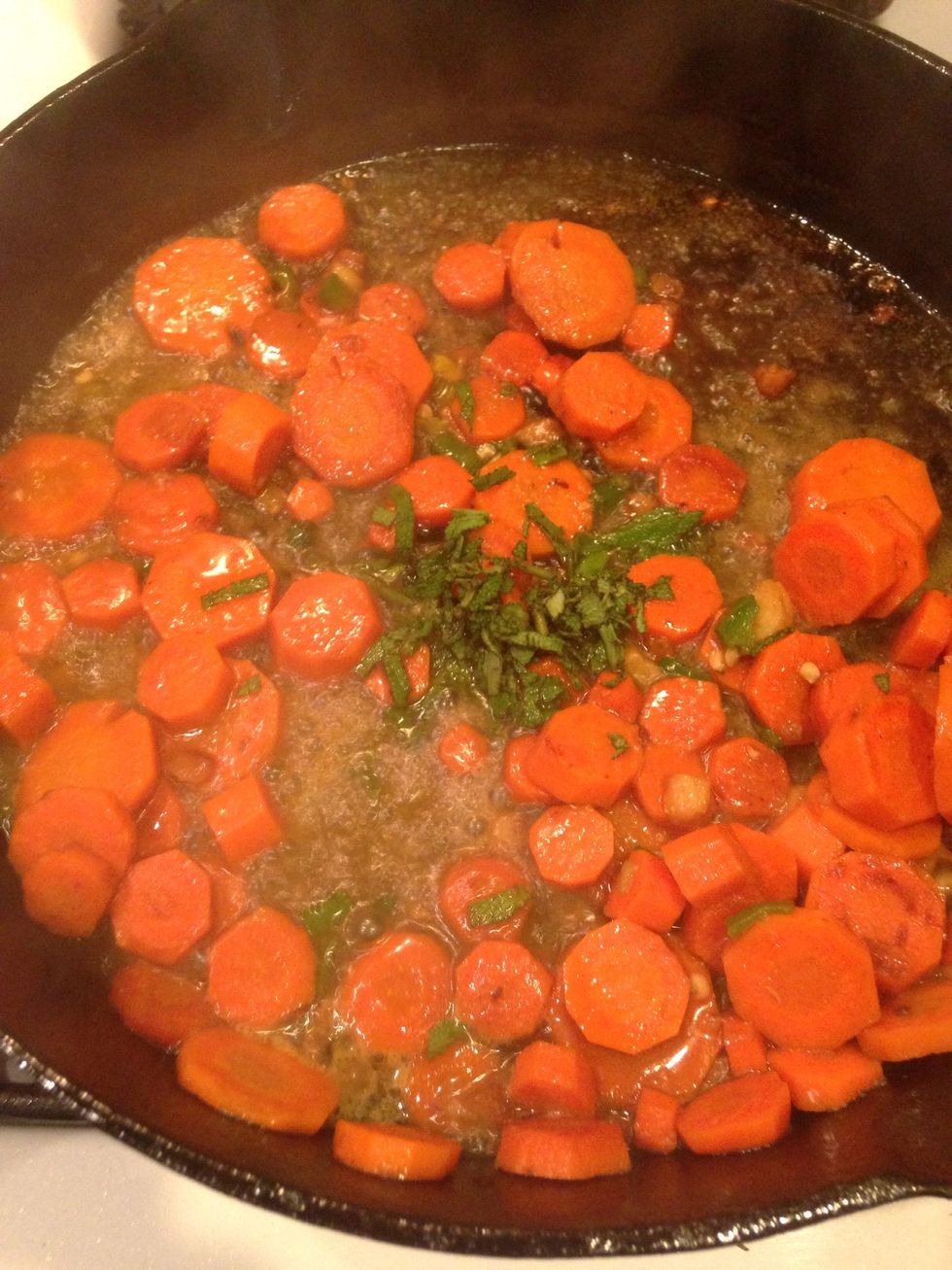 Stir in your sage and remove from heat. *Note* Add in more sage if you have it. I only grabbed 3 leaves from my garden this am. So regretting it... 😒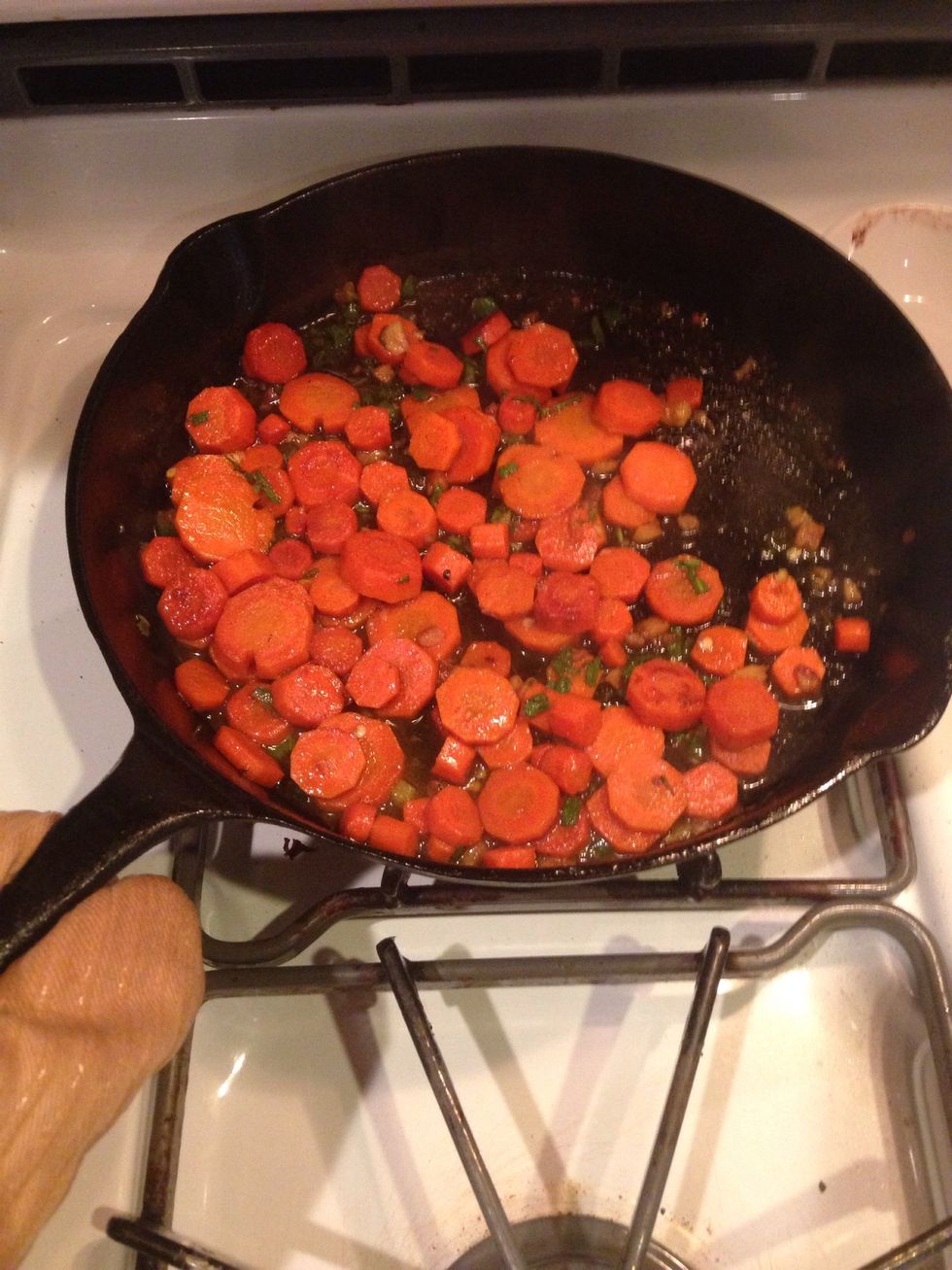 The sauce will thicken up a bit to add a cute little glaze to your carrots.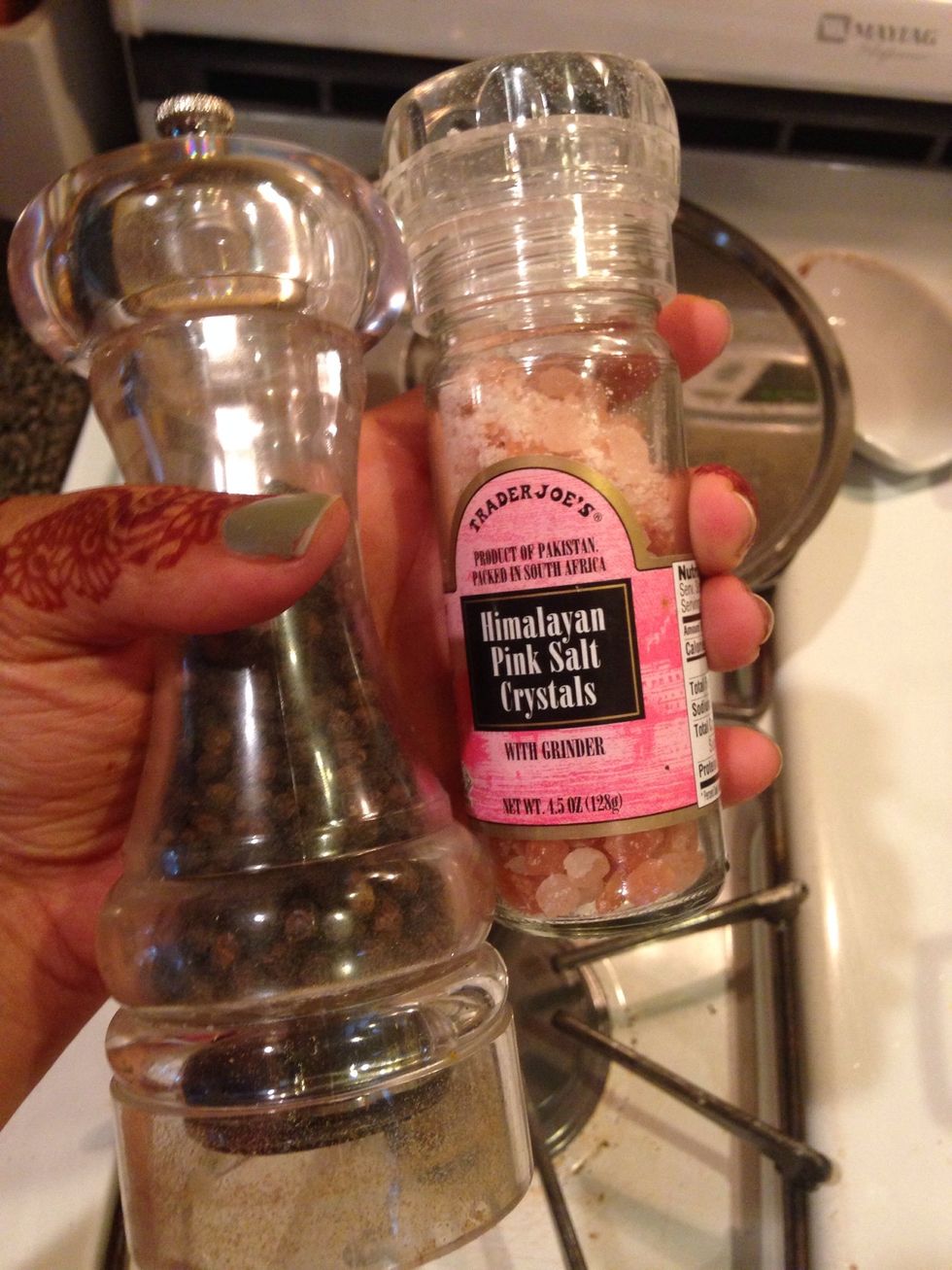 You got it! Sea salt and pepper to taste.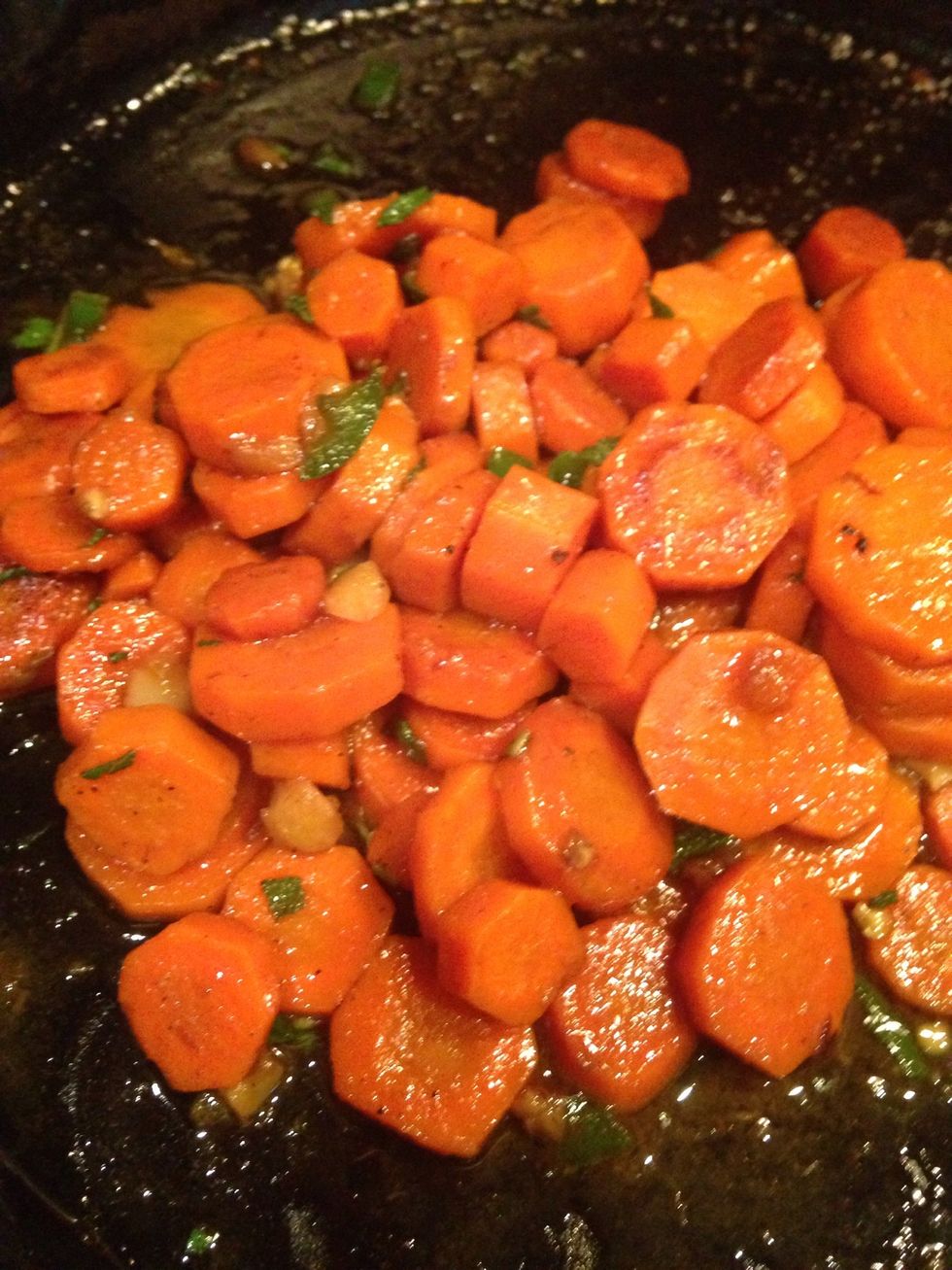 Bon appetite!
If you have any extra sage, go ahead and garnish those carrots like a boss! If you liked this guide, please check out my others. Sunlight and love people! ☀️
3.0 Medium carrots peeled & thinly sliced
3.0 Medium sized leaves of fresh sage, chopped
0.0Tbsp Brown sugar
3.0 Slices of fresh chopped jalapeño
2.0 Cloves of freshly chopped garlic
0.0c Water
1.0Tbsp Coconut oil
Sea salt & pepper to taste