Start with chopping up all the veggies. When it's done fry them up in butter for about 10 minutes. Medium heat.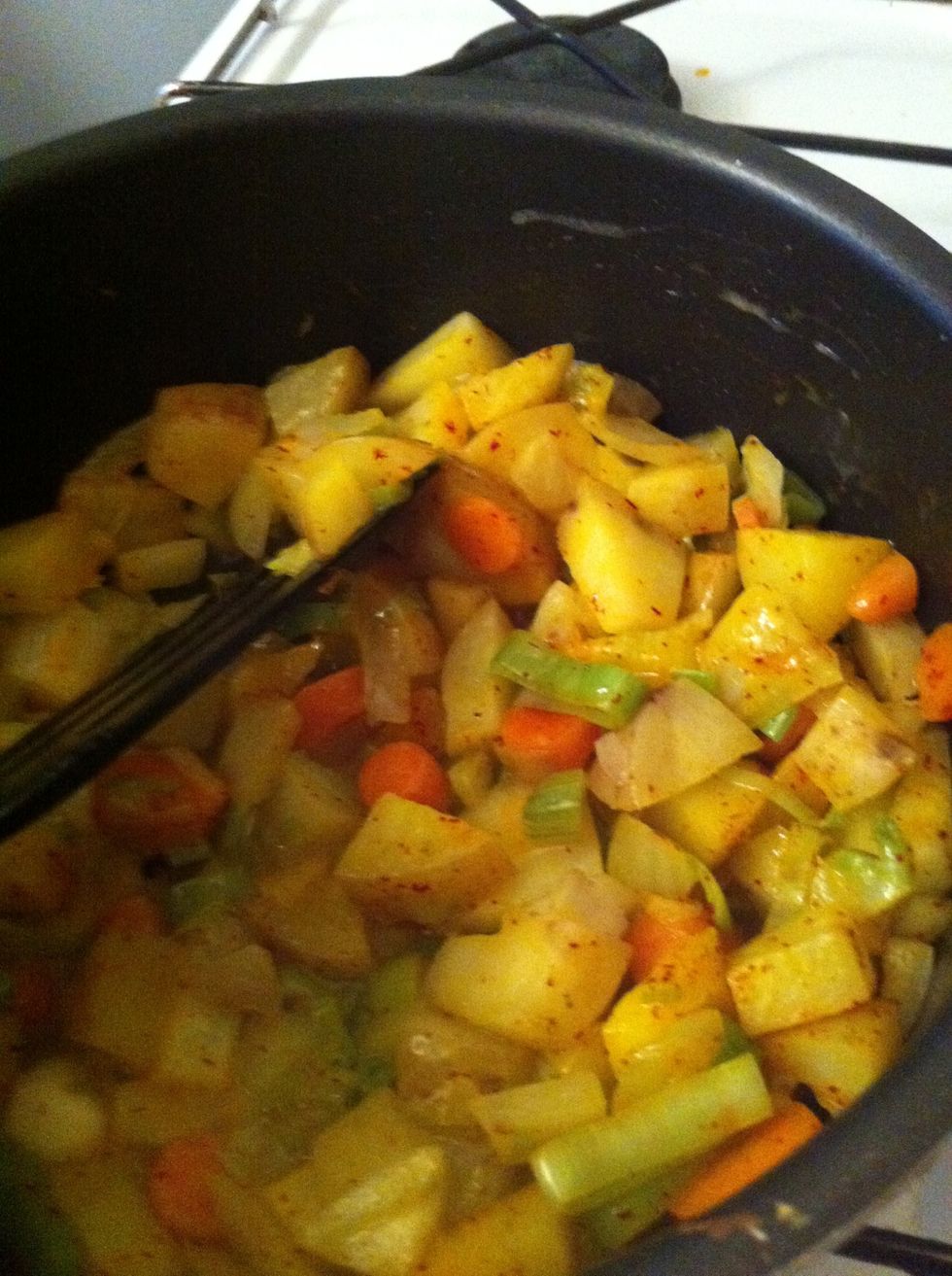 Add the saffron.
Now the cream, fish stock, water and tomatoes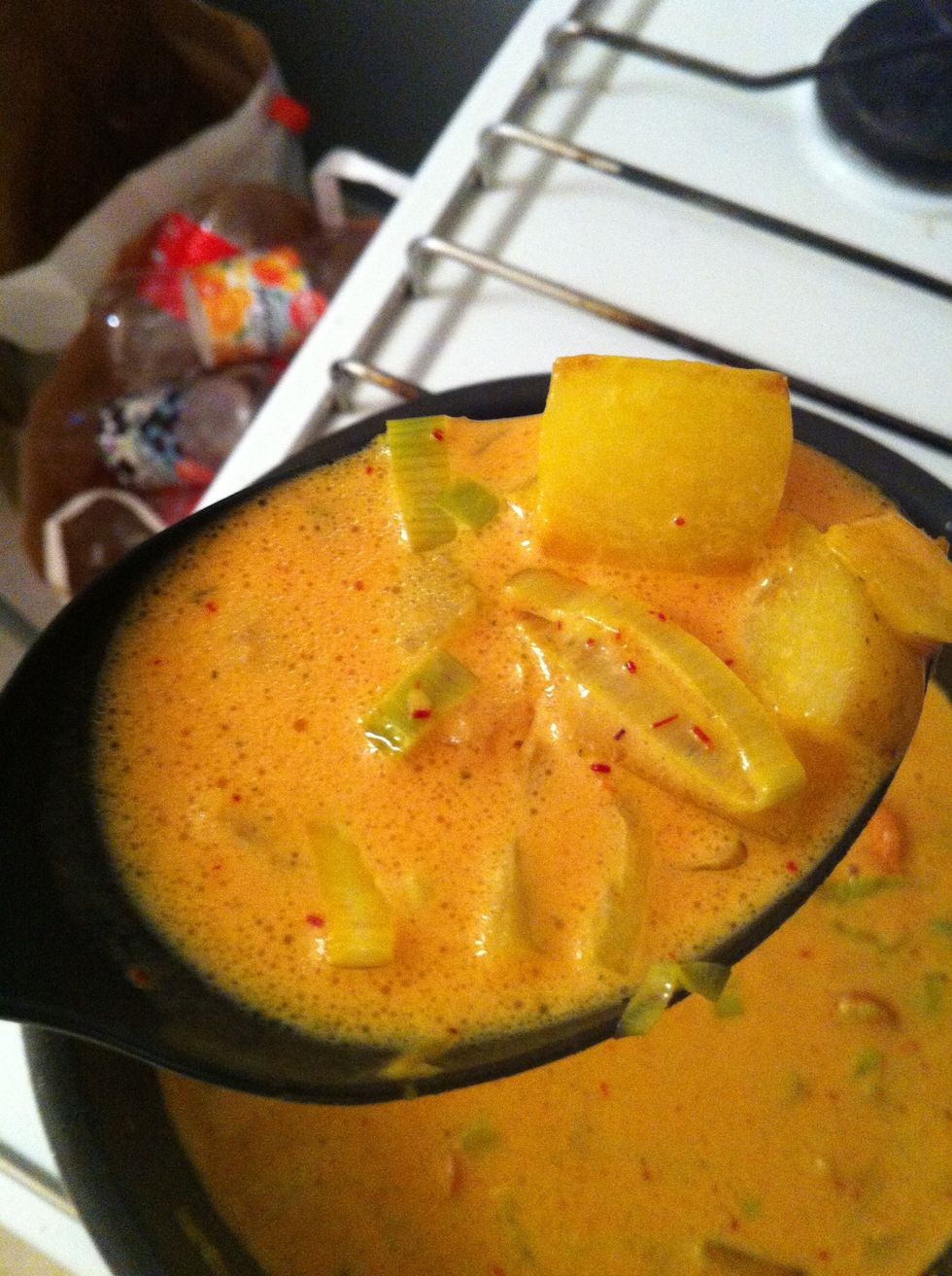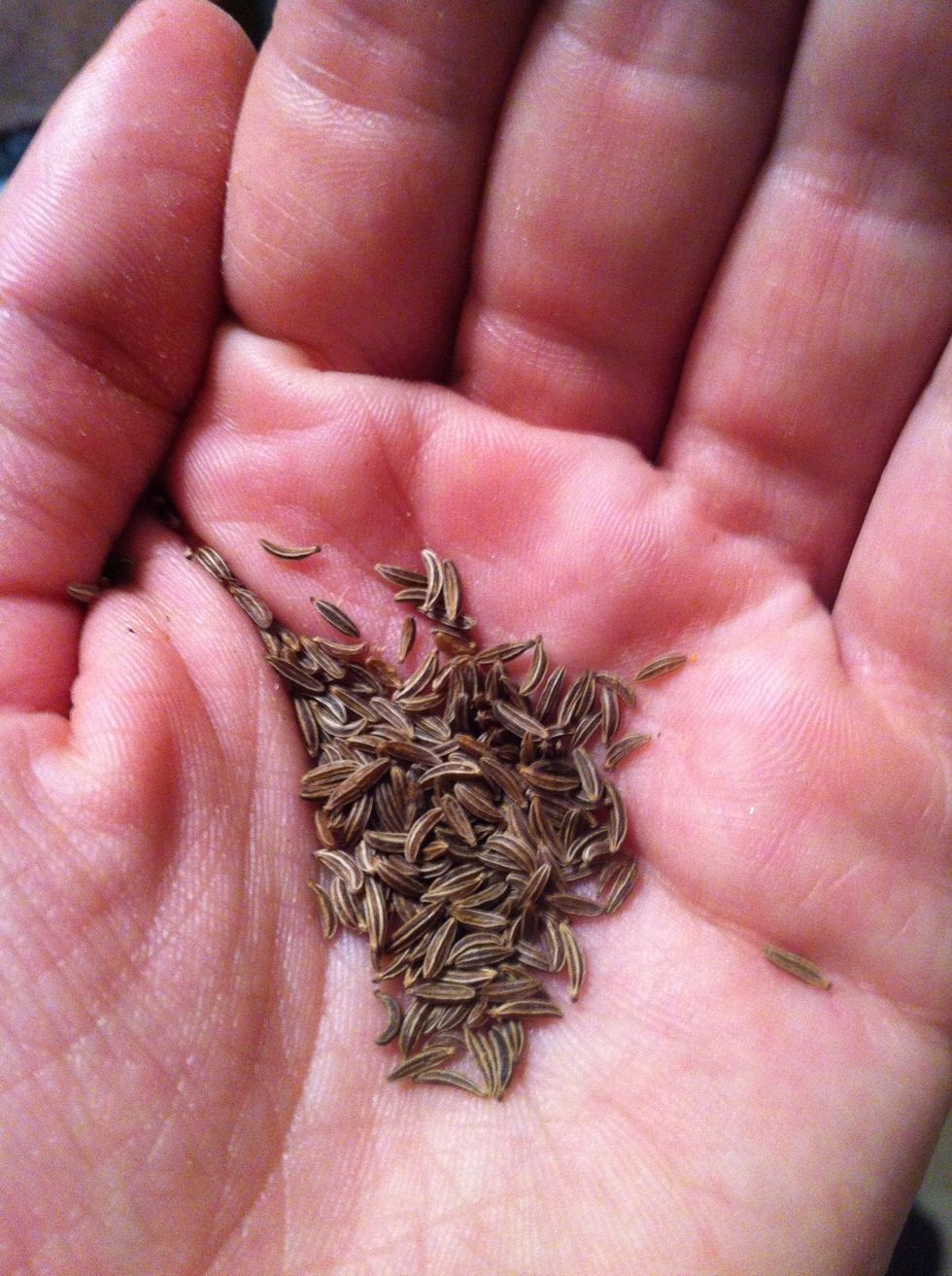 Add the spices andd the lemon juice. If you want you can chop the cummin a little bit. Let the soup boil lightly for 15 minutes.
Cut the salmon in cubes and add it to the soup. Let it boil for 5-7 minutes.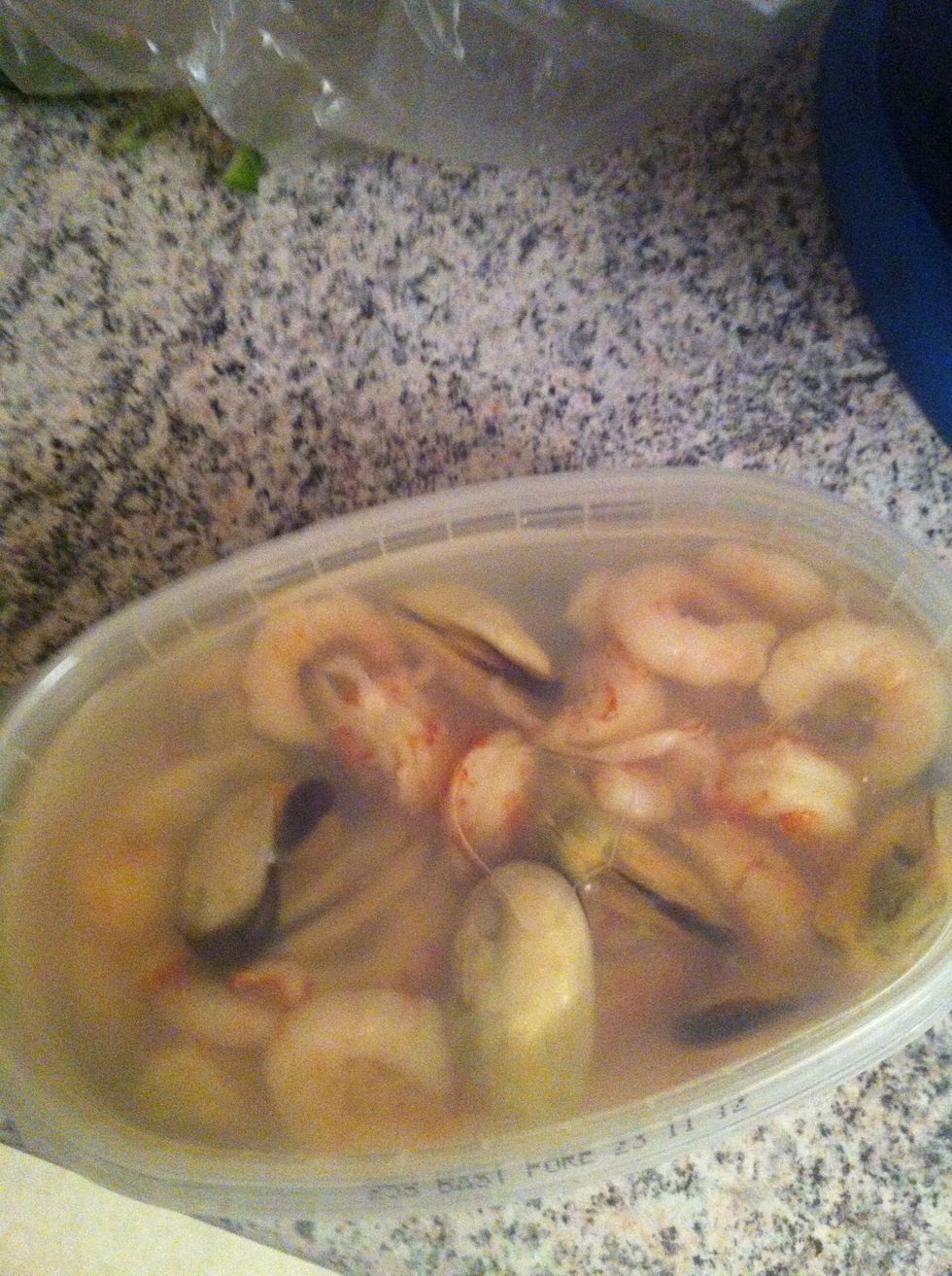 Put the seafood in the soup and let it boil up for 2-3 minutes.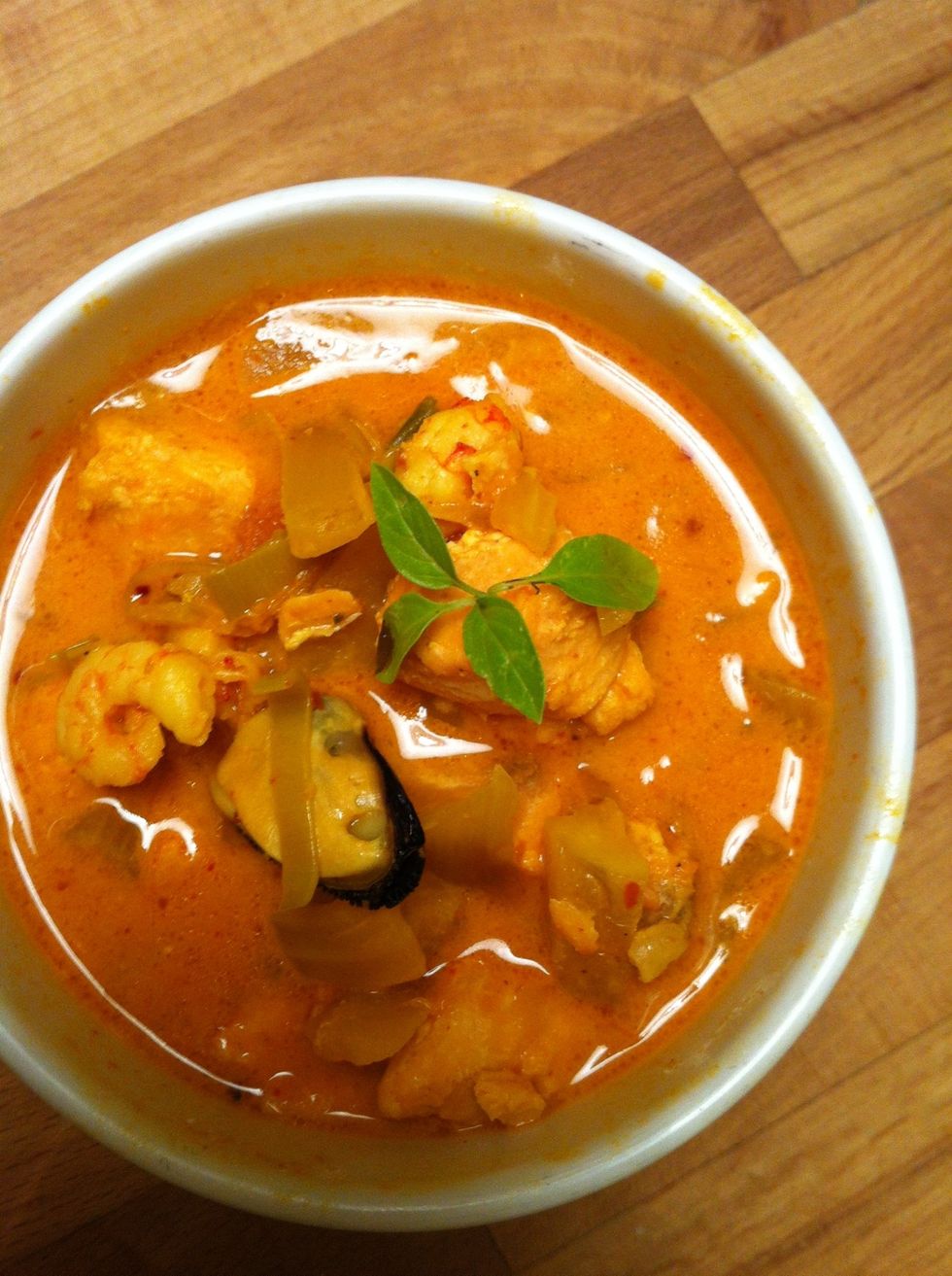 Done!
1.0 Fennel
4.0 Potatoes
2.0 Carrot
1/5 Leeks
1/2c Whipped cream
1.0tsp Saffron
2.0c Water
2.0c Tomato sauce
1/2Tbsp Fish stock (concentrated)
2.0tsp Lemon juice
1.0 Jar of seafood 400g
400.0g Black pepper
Black pepper
Red chili powder
Paprika powder
Cummin