How to cook sach ko thuk prahok (cambodian anchovy sauce)
This is a very popular Cambodian dish. My mother taught me how to make this on Mother's Day and now I have the recipe to give to my babies one day ☺ Try and enjoy! You won't be disappointed.
4108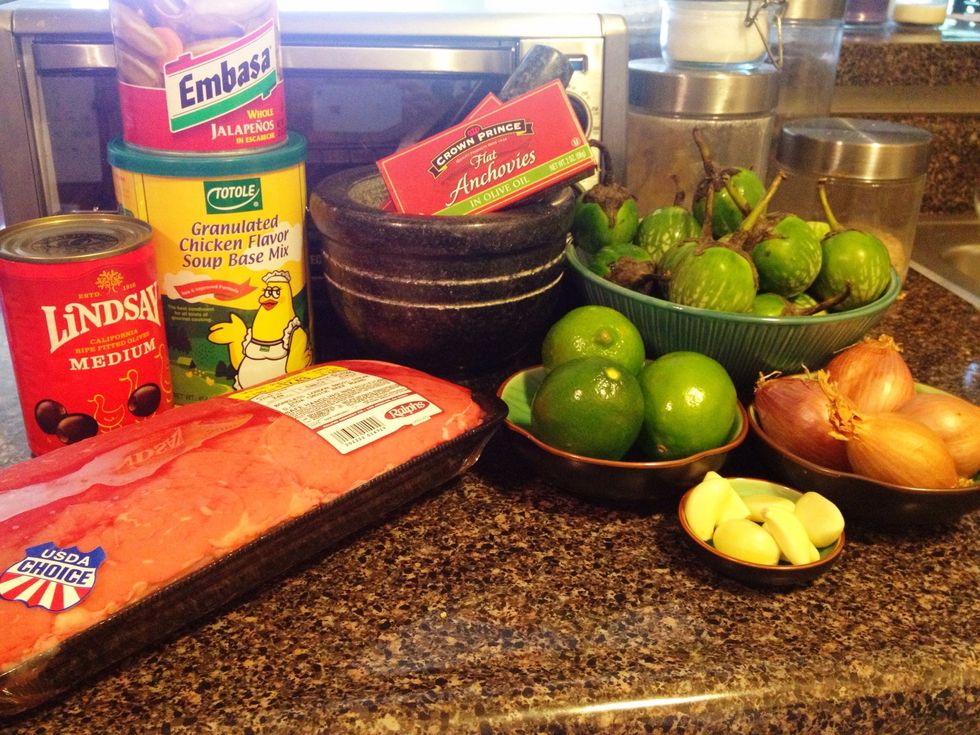 Gather all your ingredients! 😊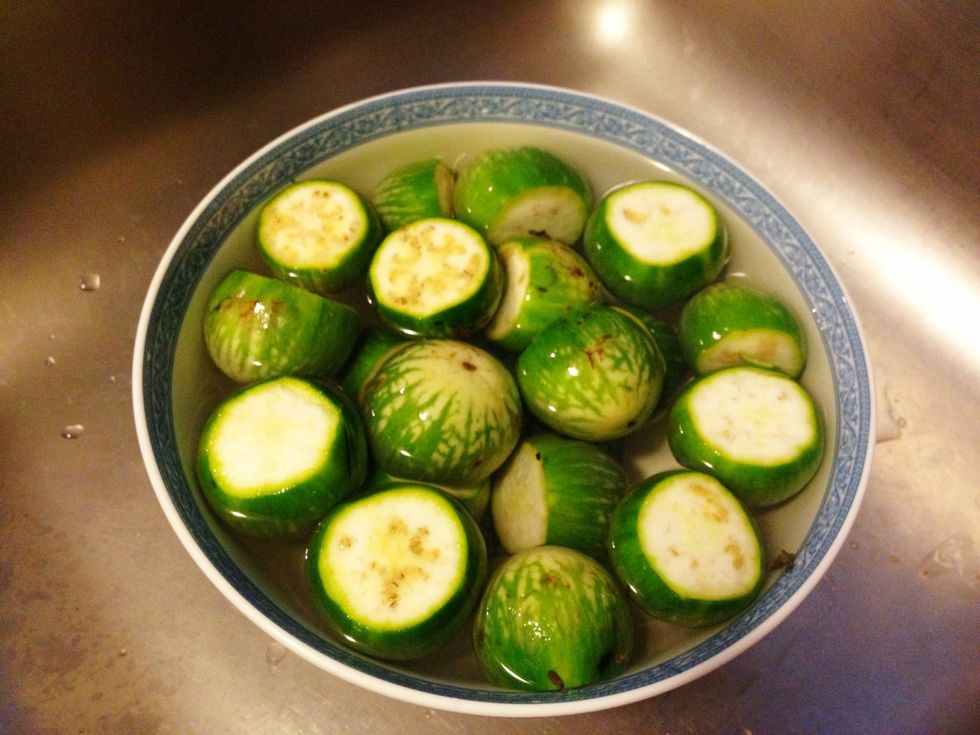 Cut the ends off the Thai Eggplants 🍆 and soak in cold water. 👍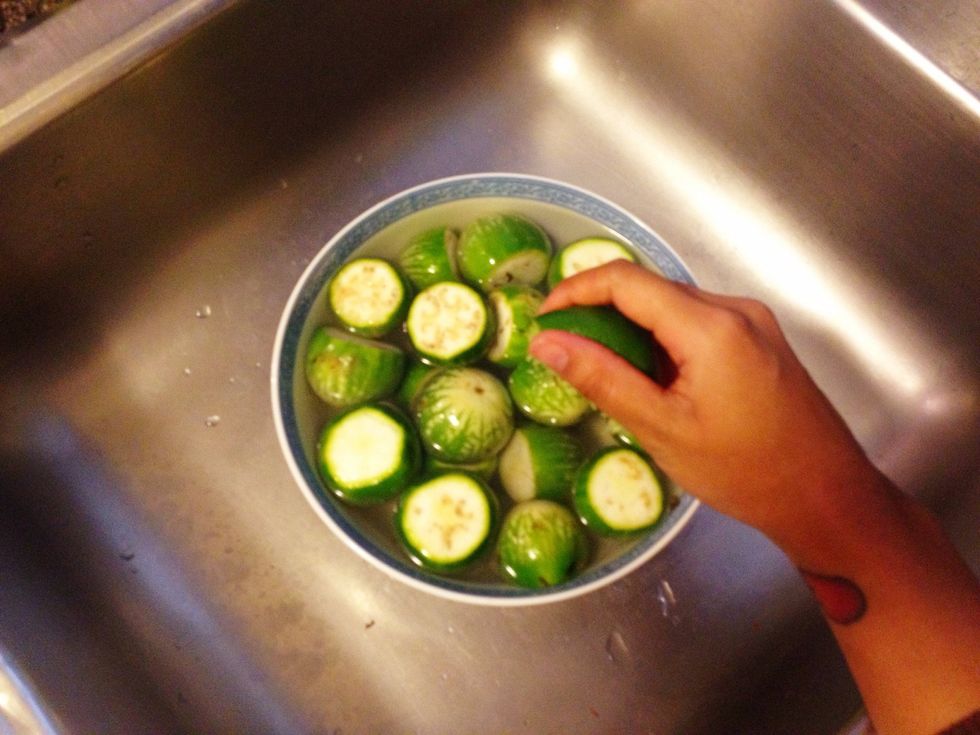 Squeeze half a lime into the water to keep the eggplants from browning. We don't want no ugly brown eggplants! 👎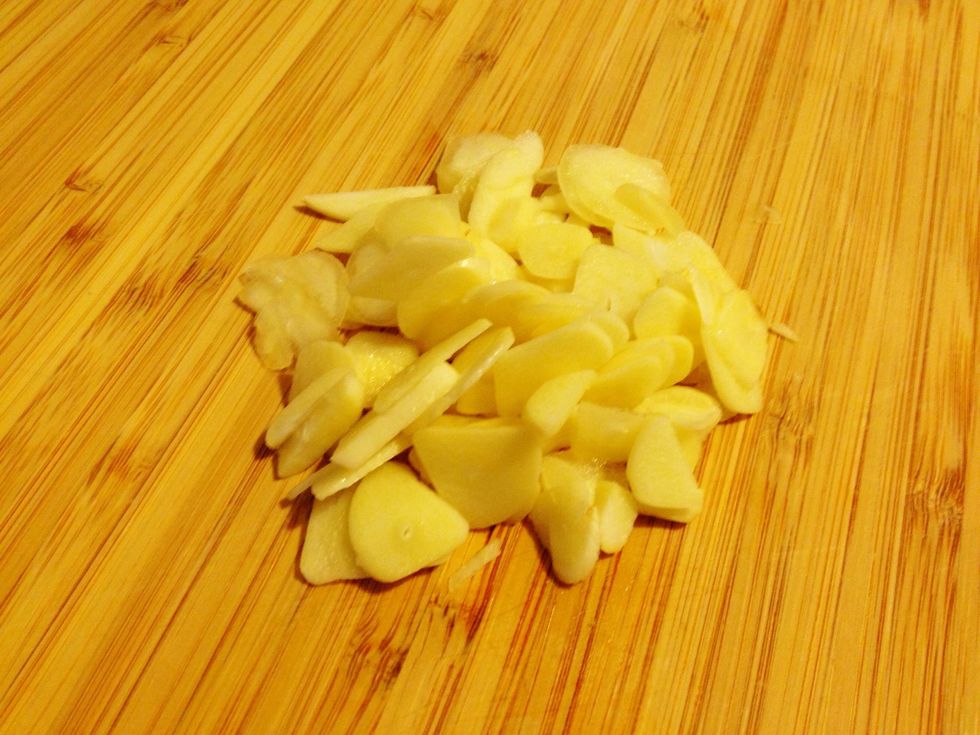 Thinly slice up the garlic cloves. Mmmm can you smell the goodness? 😍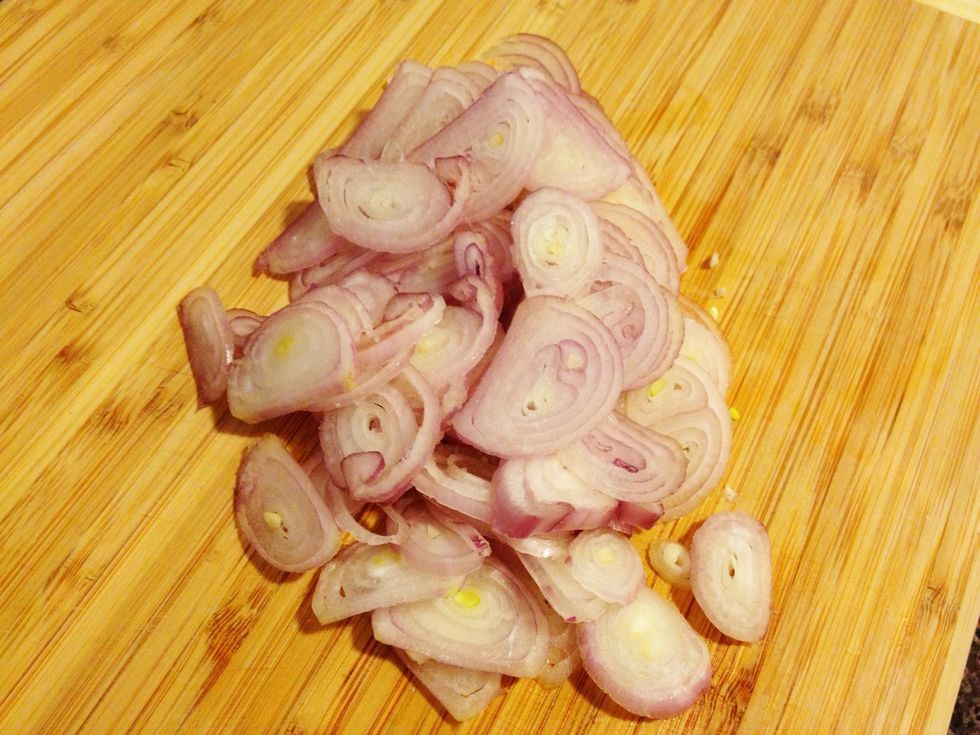 Thinly slice up the oh so sexy shallots. 😘 they're so sexy, they're probably going to make you cry a bit. 😢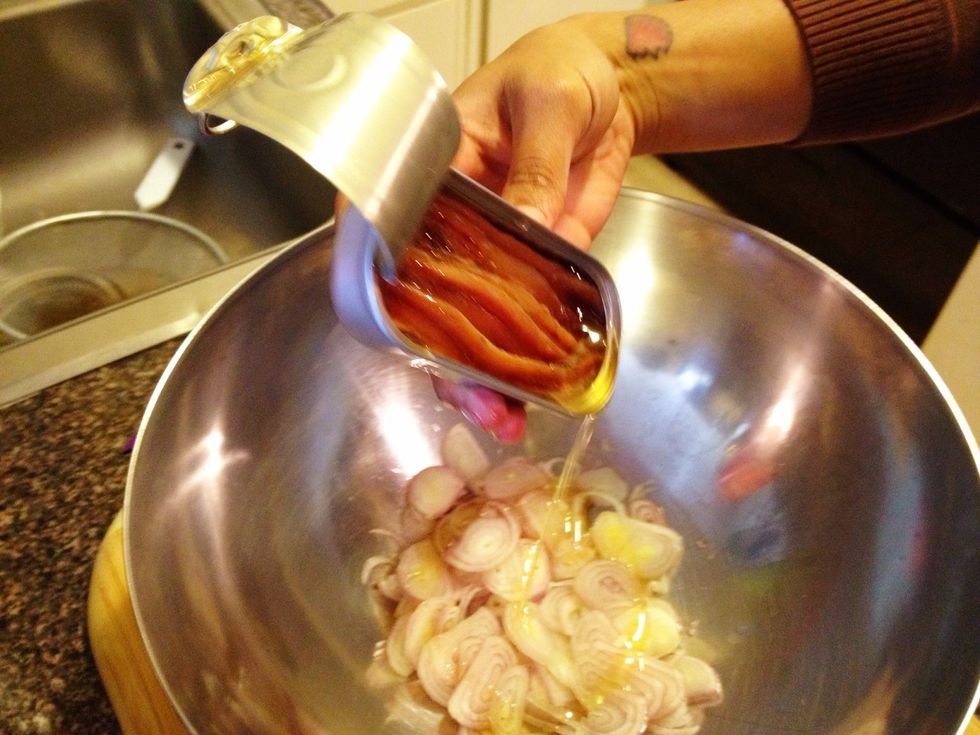 Crack open the can of anchovies and pour the oil over the sexy shallots.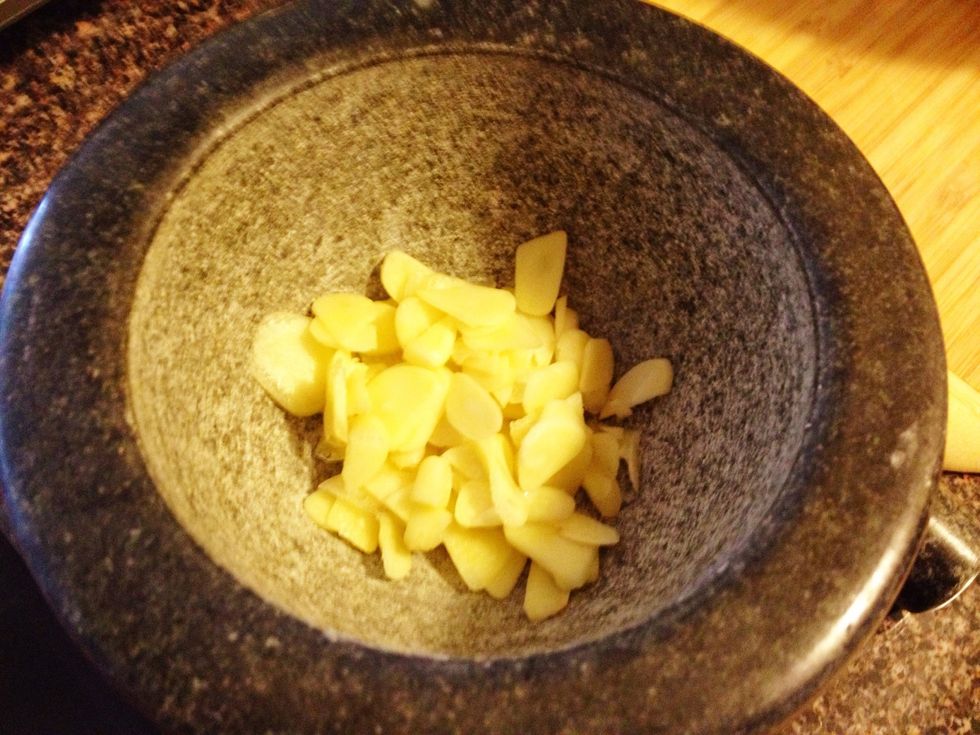 Put the sliced garlic into the Mortar and Pestle. Who needs a food processor? Not me! And pounding away by hand makes the food tastier! Seriously! 💪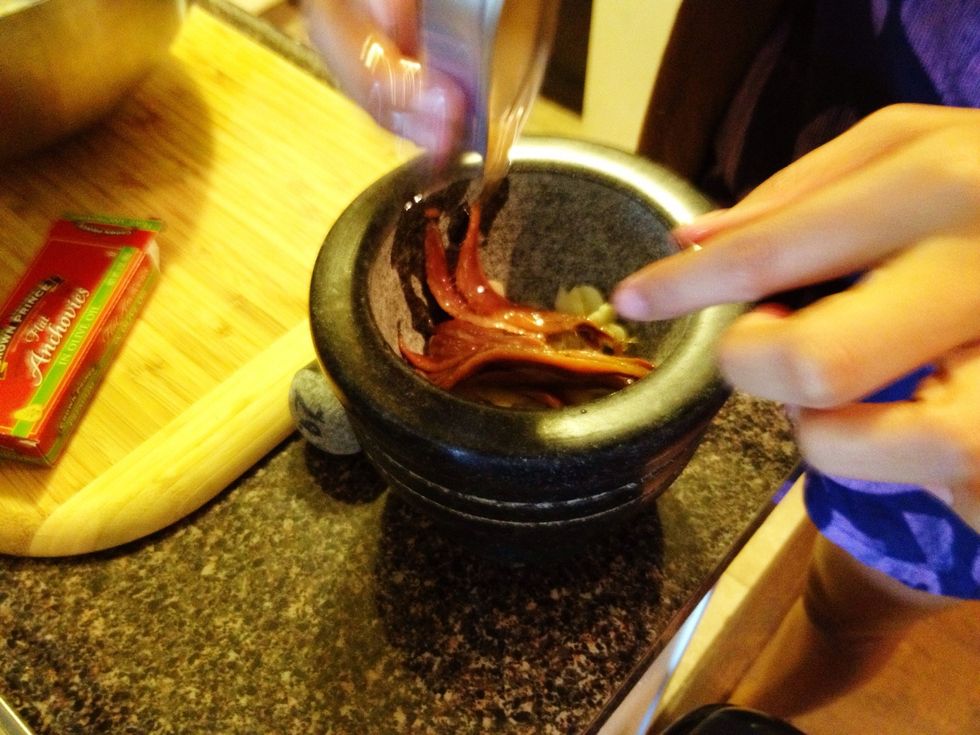 Add the delectable anchovies into the Mortar and Pestle.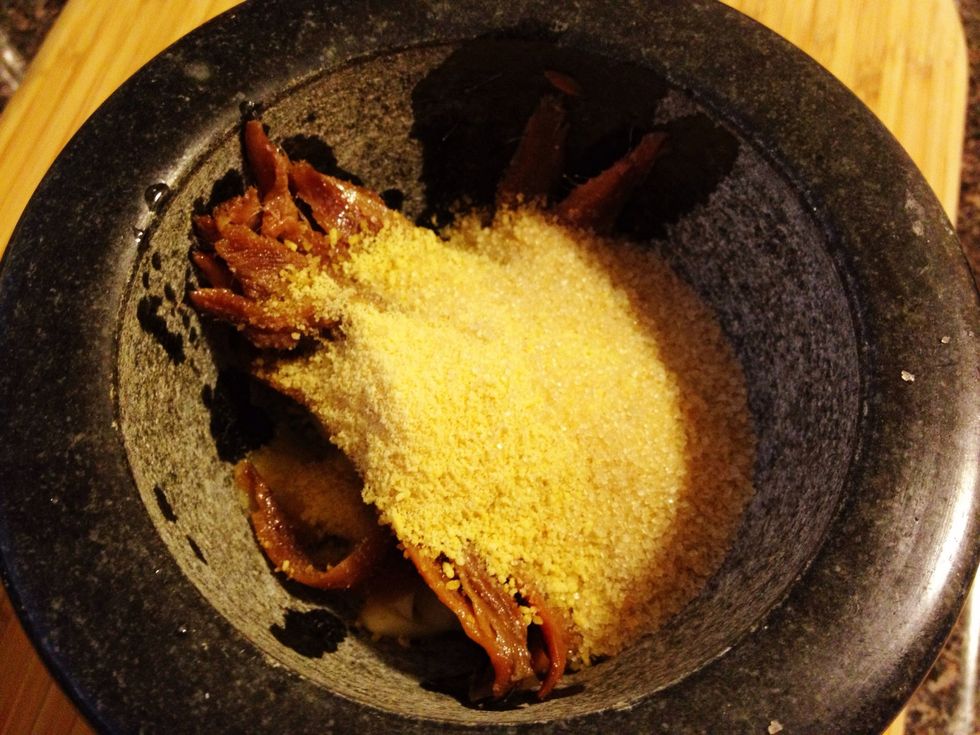 Add 1/2 cup of soup base and 1/4 cup of sugar!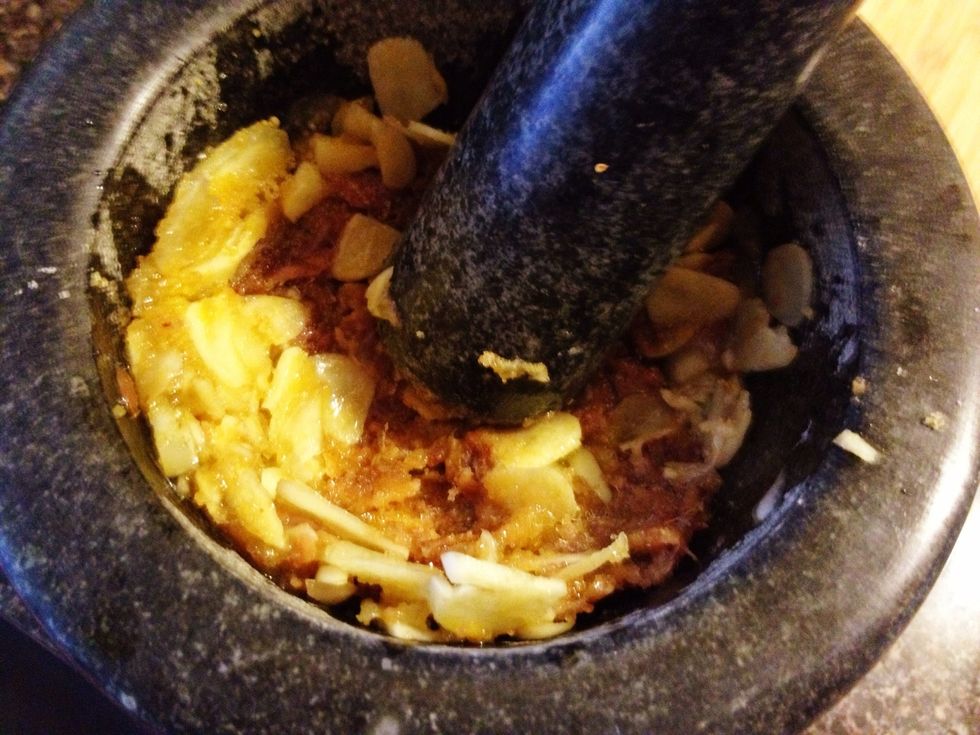 Pound, pound, pound away!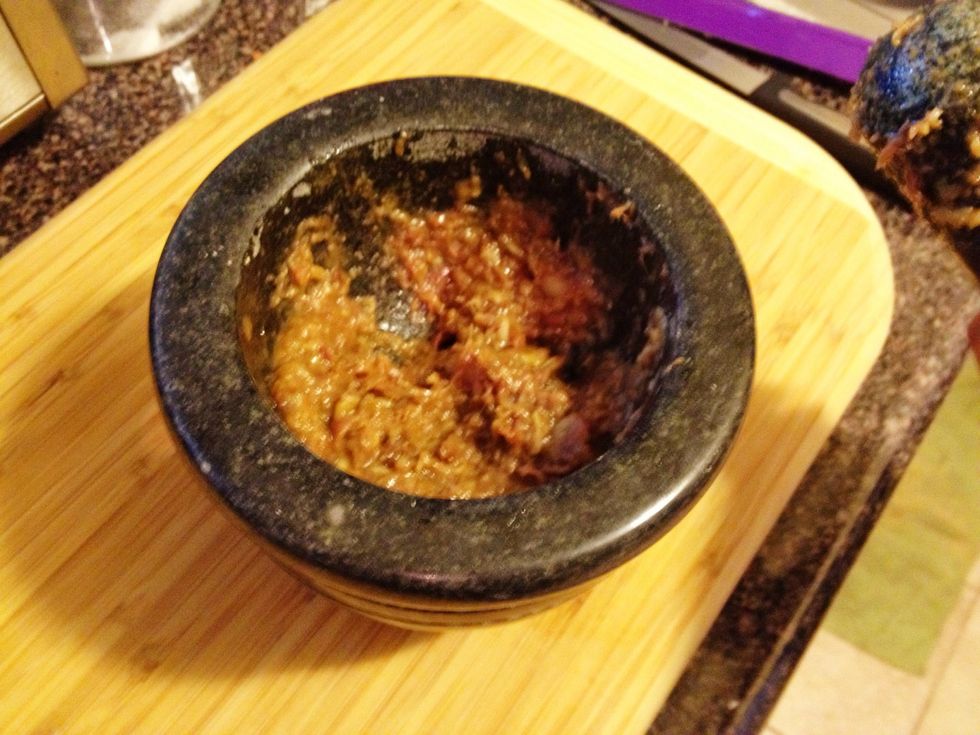 You want it to look like this! 👆 (sorry for the blurry photo!)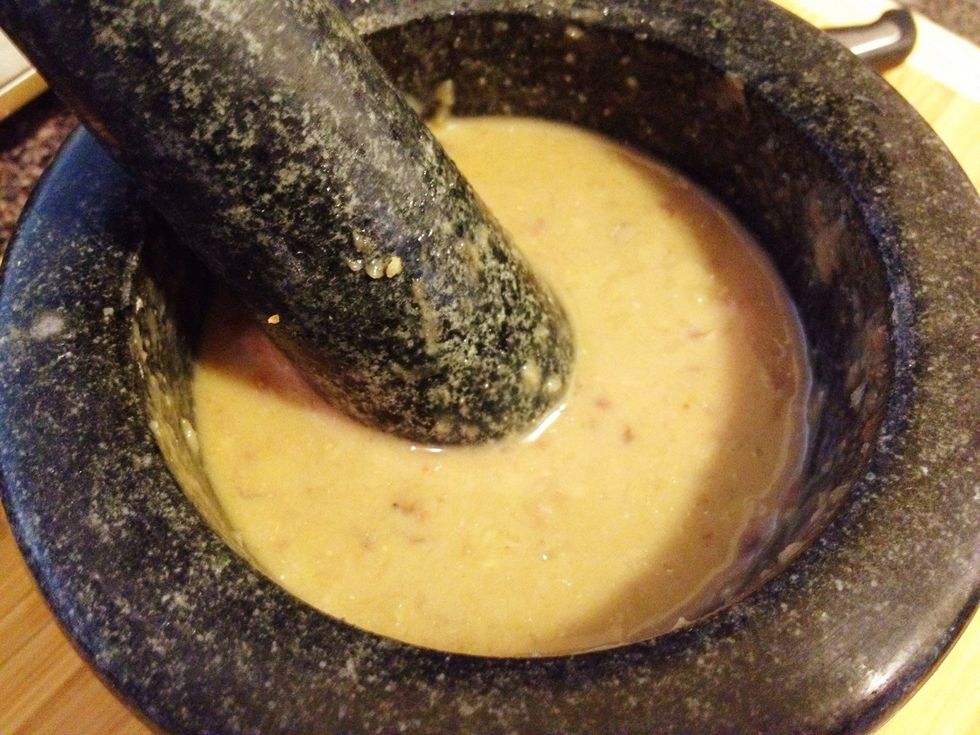 Go ahead and squeeze two and a half limes into the mashed up mix. Mouth watering yet? Mine is! 😝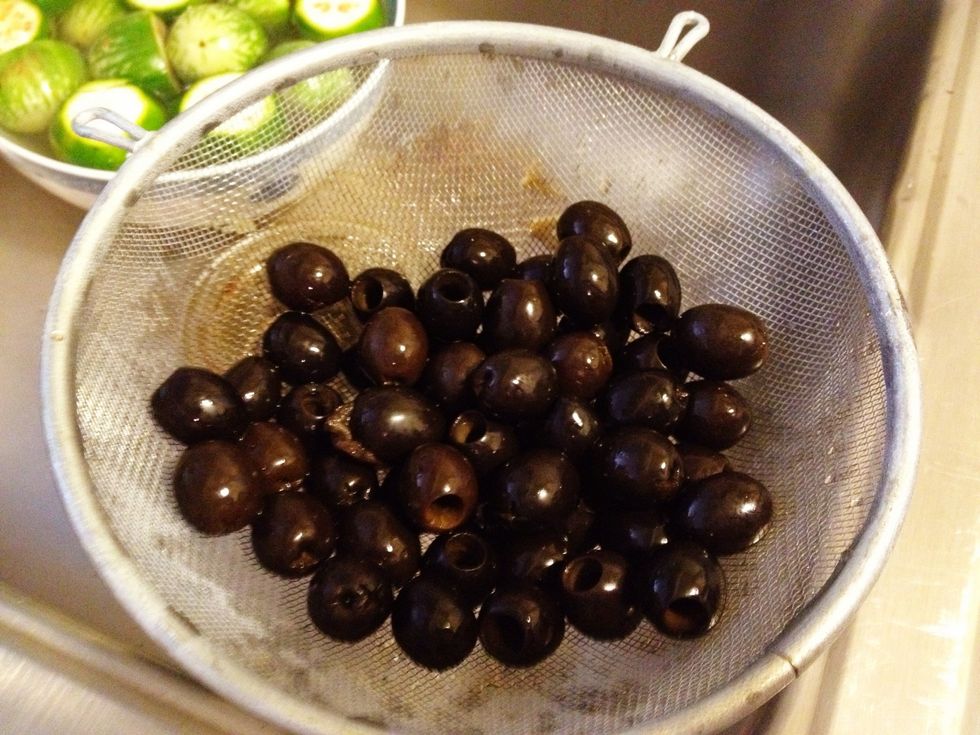 Strain the cute little bear-nose looking olives.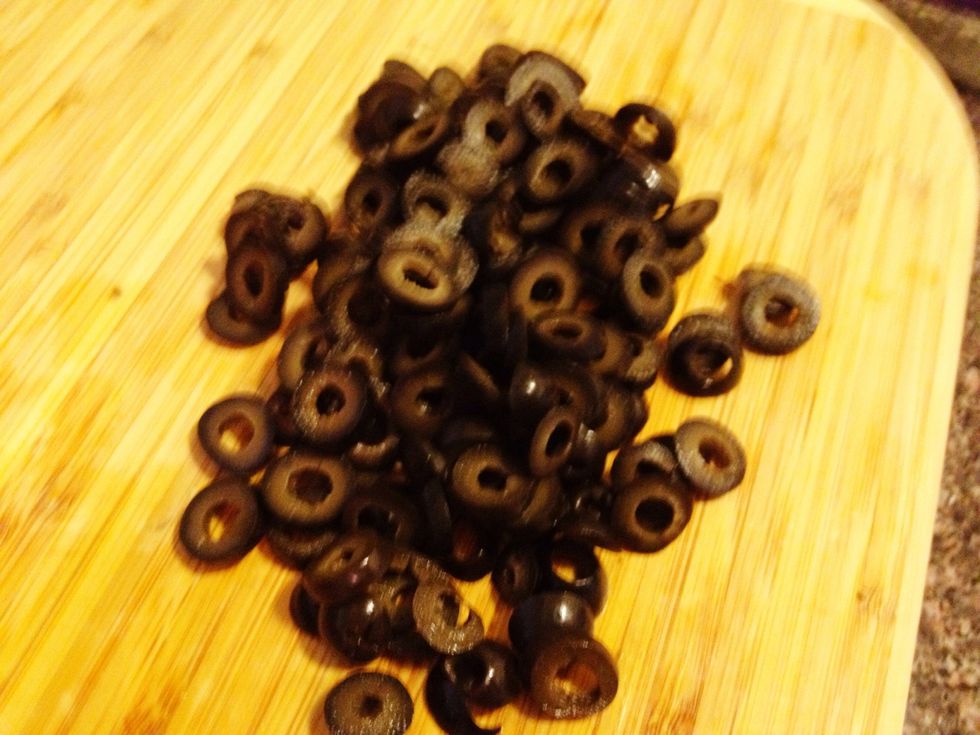 Slice em up! You can also buy canned sliced black olives.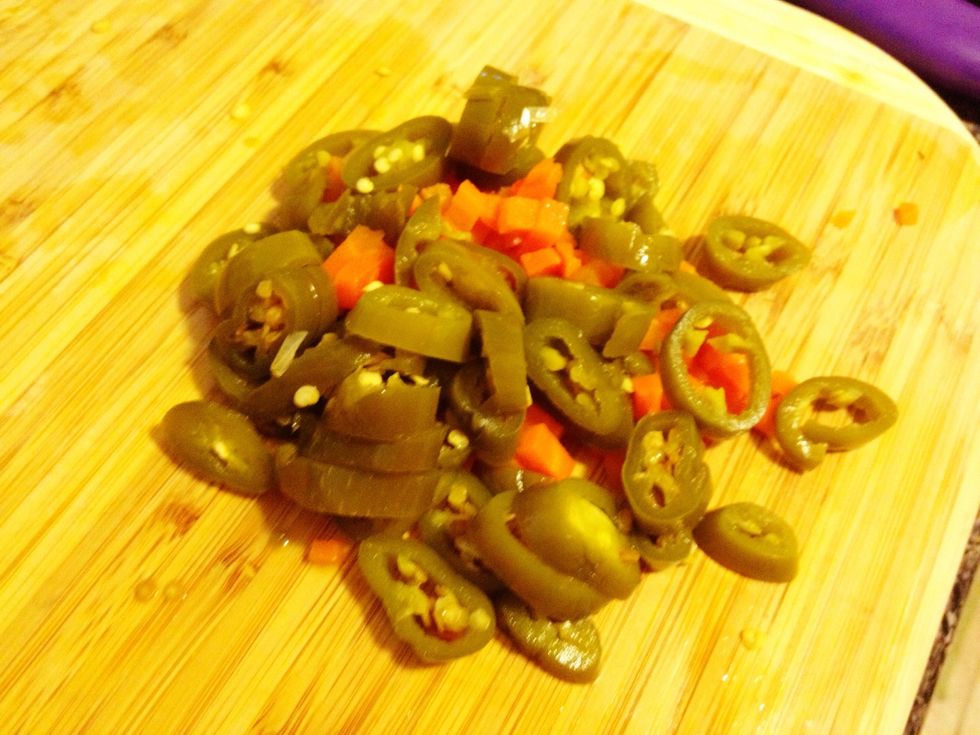 Slice up the jalapeños! (Mmmm I love eating these with cheeseburgers!)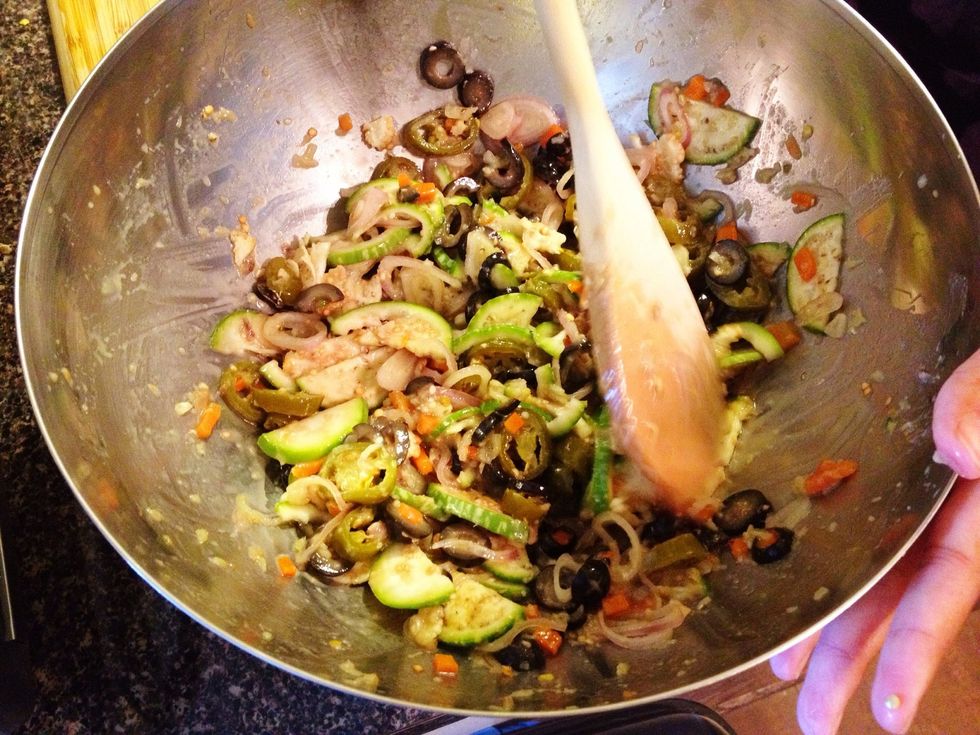 Add everything together and toss away! Let the flavors sit and mingle together. Cover and refrigerate!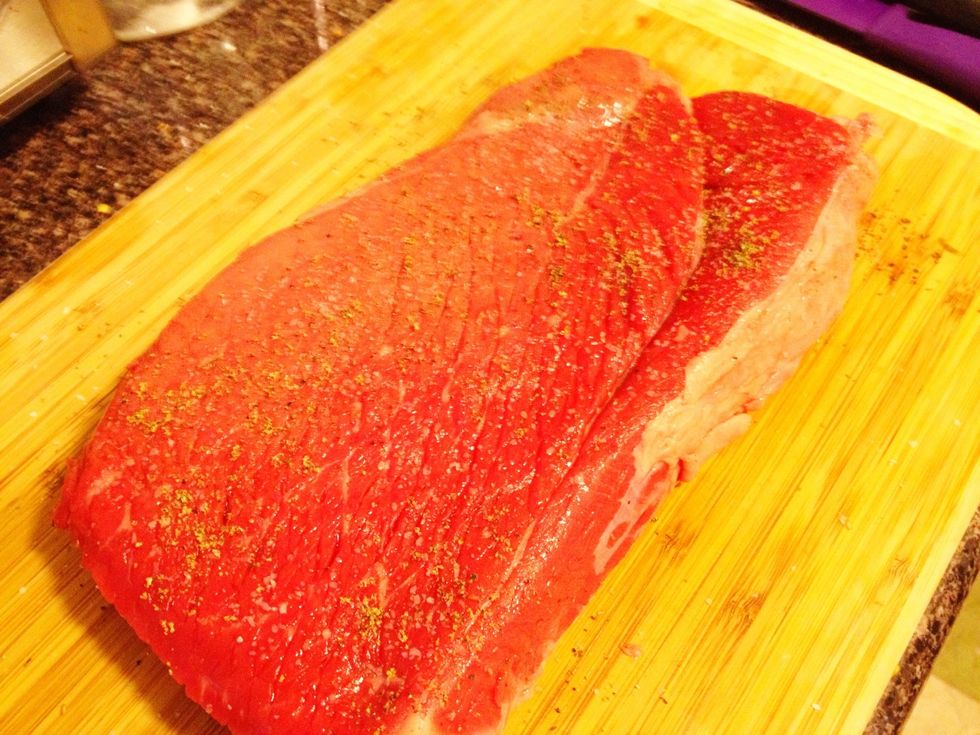 Lightly season the London Broil with salt and pepper. Ohhh red meat! So sexy!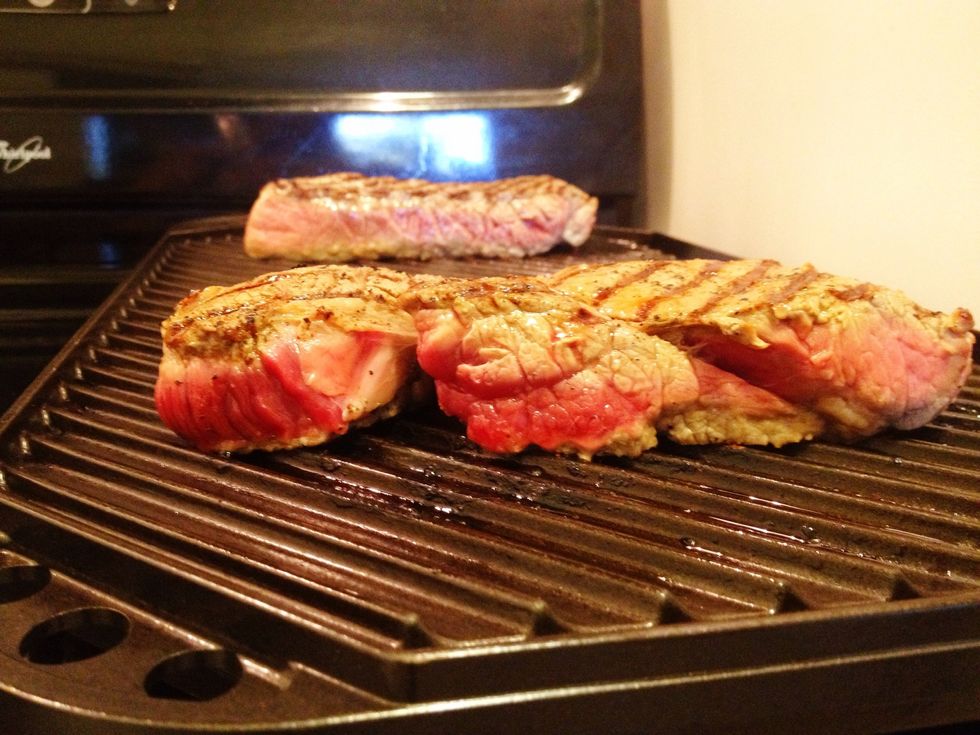 Make sure to heat griddle up and lightly cover with olive oil. I like my meat medium rare! Once done, wrap the steaks in foil and let sit for 10 minutes.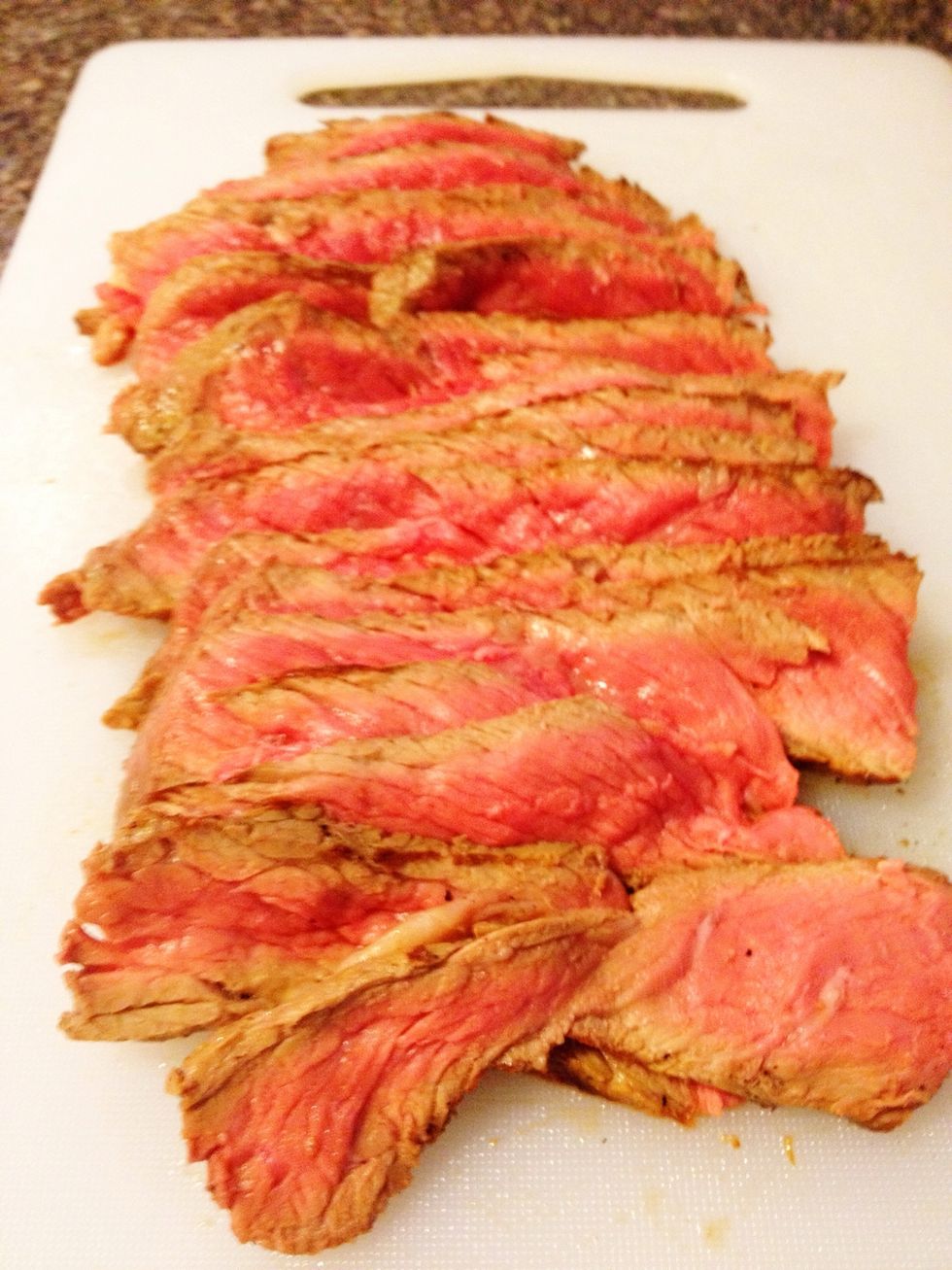 Slice them up thinly and at an angle.
Voila! Spoon the anchovy sauce over the beautiful slices of beef and serve with white rice! 👌👌👌 My favorite Cambodian dish! Now I can make this anytime! Thanks mama!
5-8 Thai Eggplants (Depending on size)
3 Limes or more if you like it tangy! (I do)
4 Shallots
5 Garlic Cloves thinly sliced
1 Can of Black Pitted Olives
1.0 Can of anchovy in oil
2 small cans of pickled jalapeños
1/4 cup sugar
1/2 cup chicken soup base
Mortar and Pestle
2 lbs London Broil