I wish it was possible to add smells to snapguide because this side dish smells AMAZing! 👅💦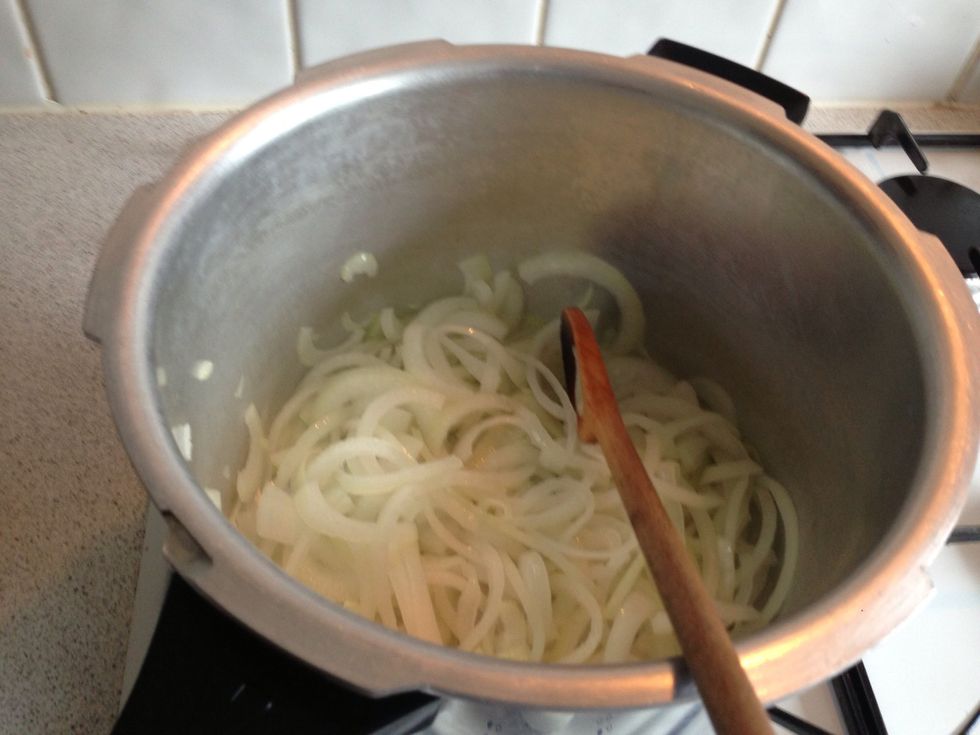 To start off fry the onion (sliced thinly) in a little groundnut oil til soft over a med-low heat.
Cut your spuds into chucks of about 2cms and rinse. I kept the skin on mine mainly because I'm lazy 😚 but skin is always full of the good stuff anyway.
Chop the chilli and garlic and get your spices ready. The onions won't take too long, so prepare yourself!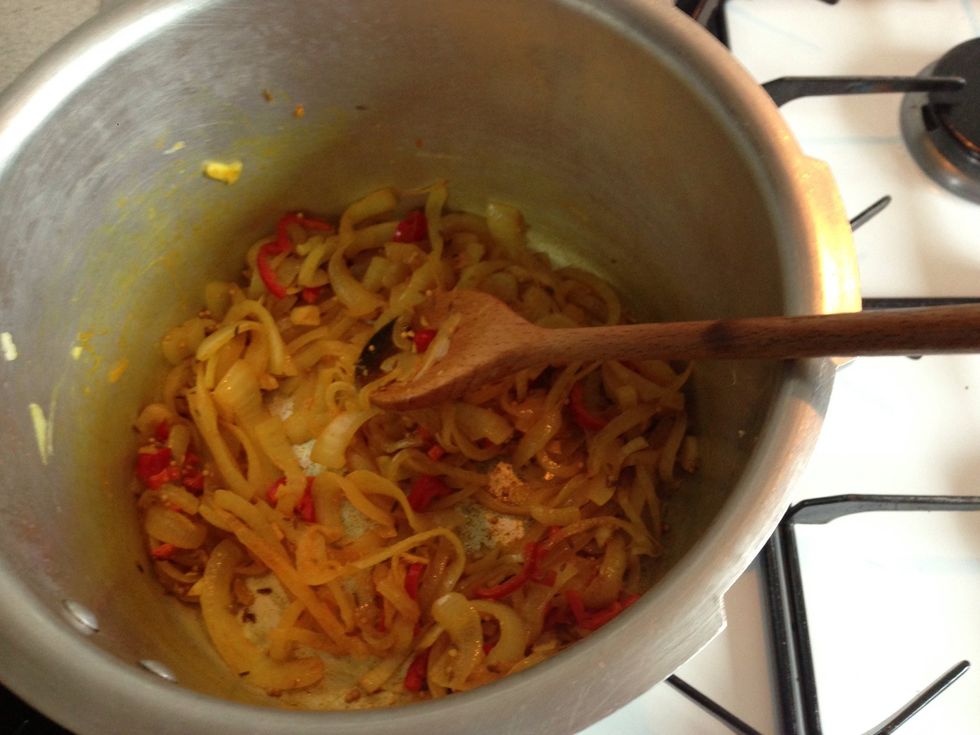 Chuck the spices, chilli and garlic into the onions and mix for about a minute. Smells incredible!!!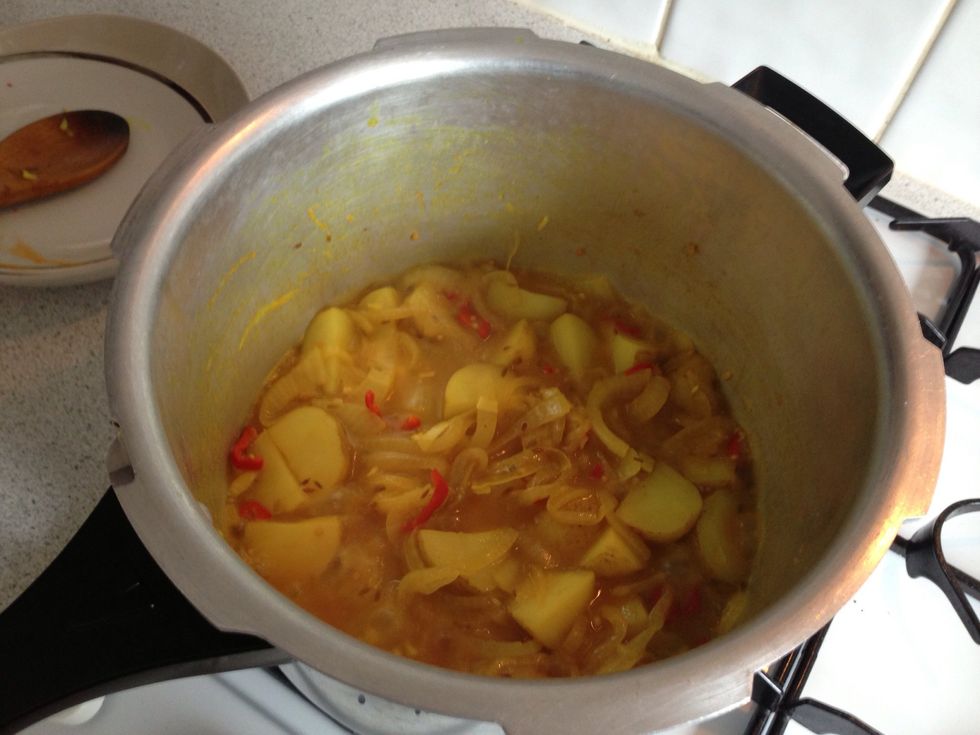 Add the chopped potato, and I add half a mug of water to keep the potatoes soft. Cook the water away on a high heat whilst stirring often. Then turn the heat back down to medium.
NOW- cook everything for about 10-15 minutes checking back every so often for a cheeky stir. If the mix is sticking abit add a squeeze of lemon juice and scrape. 🍋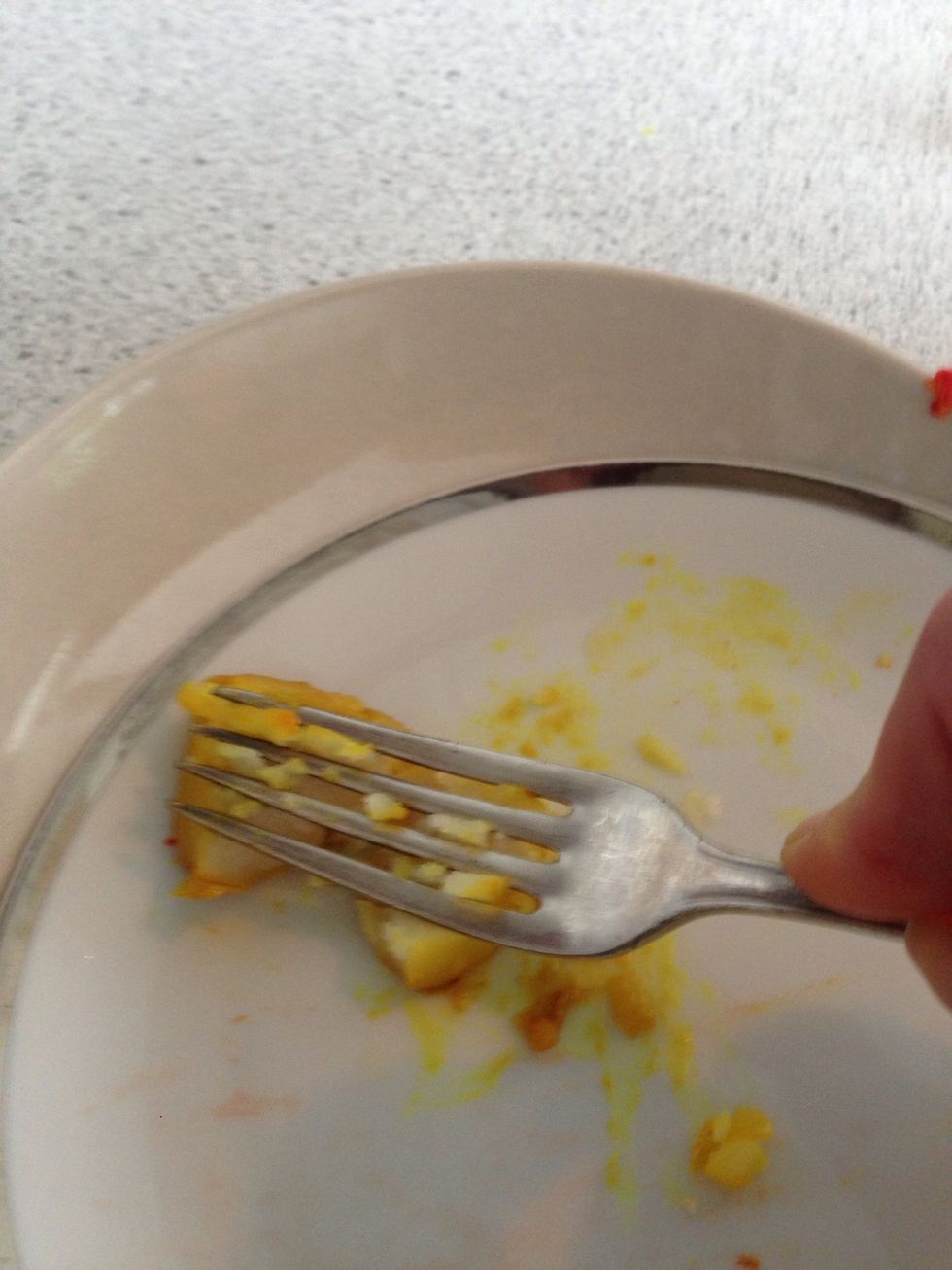 To test if the pototoes are done pick a spud out and crush with a fork, if it crushes with little force you're ready! 👍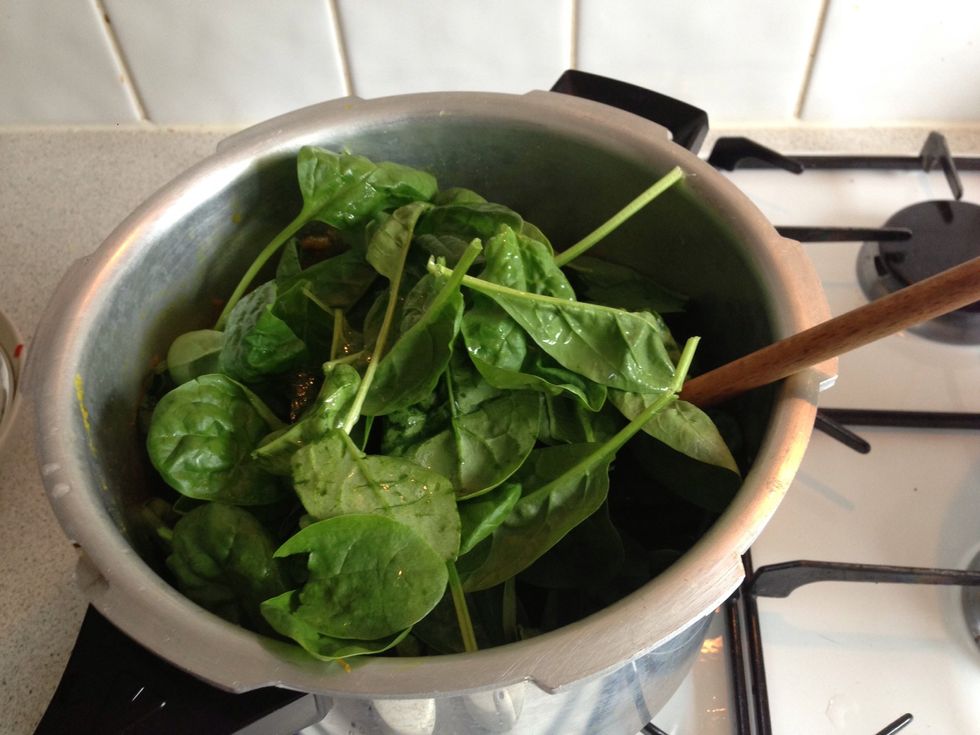 Time to chuck in the spinach! Mix everything together. This takes seconds...
Add salt to taste, you may not need any at all but I'm abit of a salt fiend! ENJOY! ✌
1.0 Onion
1.0 Red chilli
1.0 Garlic clove
2.0 Potatoes
1.0tsp Turmeric
1.0tsp Cumin seeds
1.0tsp Mustard seeds
250.0g Spinach
Salt
1.0 Lemon
Manchester, United Kingdom