How to cook s cinnamon + orange infused cranberry sauce
Cook S Cinnamon + Orange Infused Cranberry Sauce
25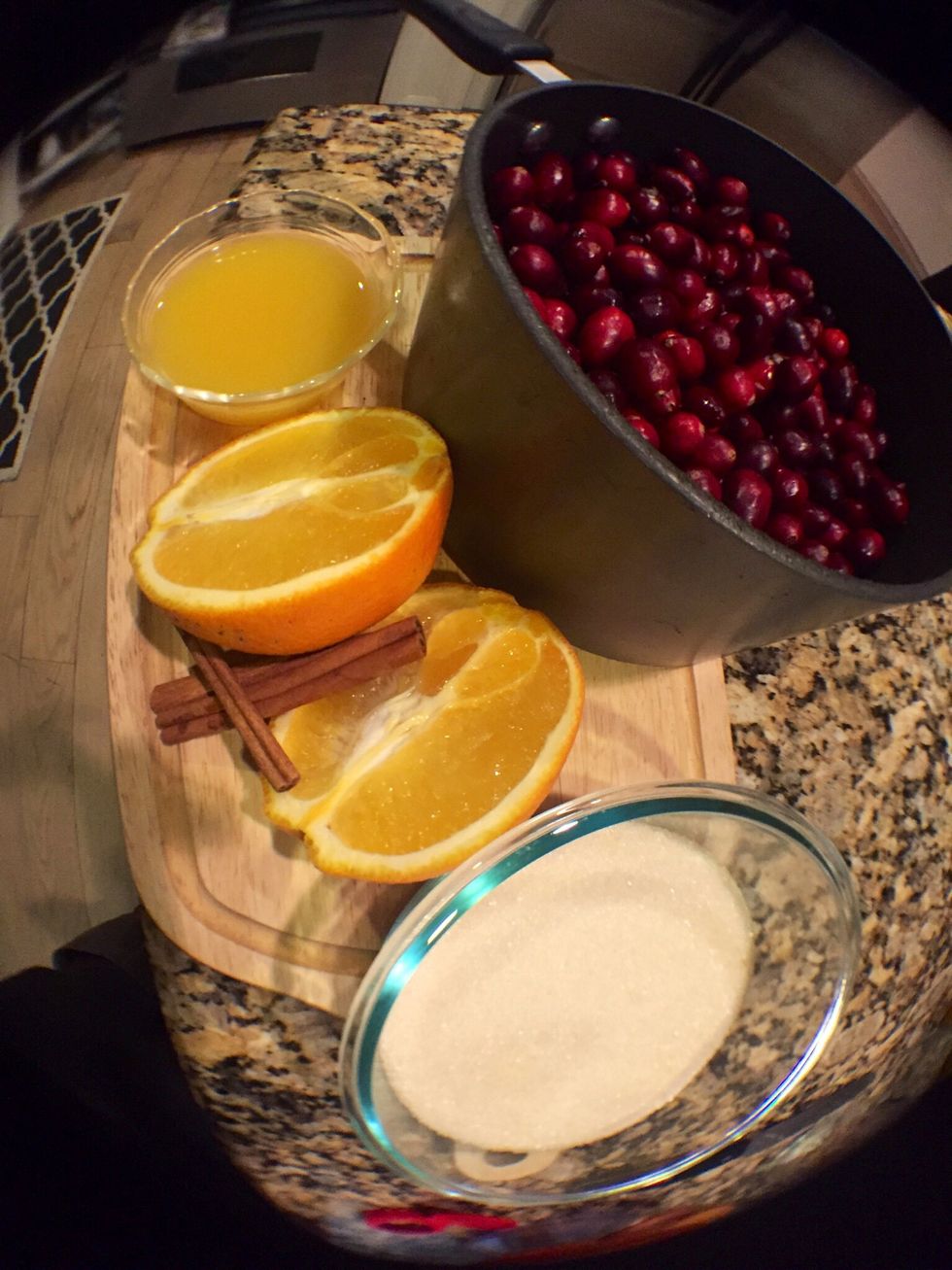 Just 4 Ingredients (: Orange, Cinnamon, Sugar, & Cranberries.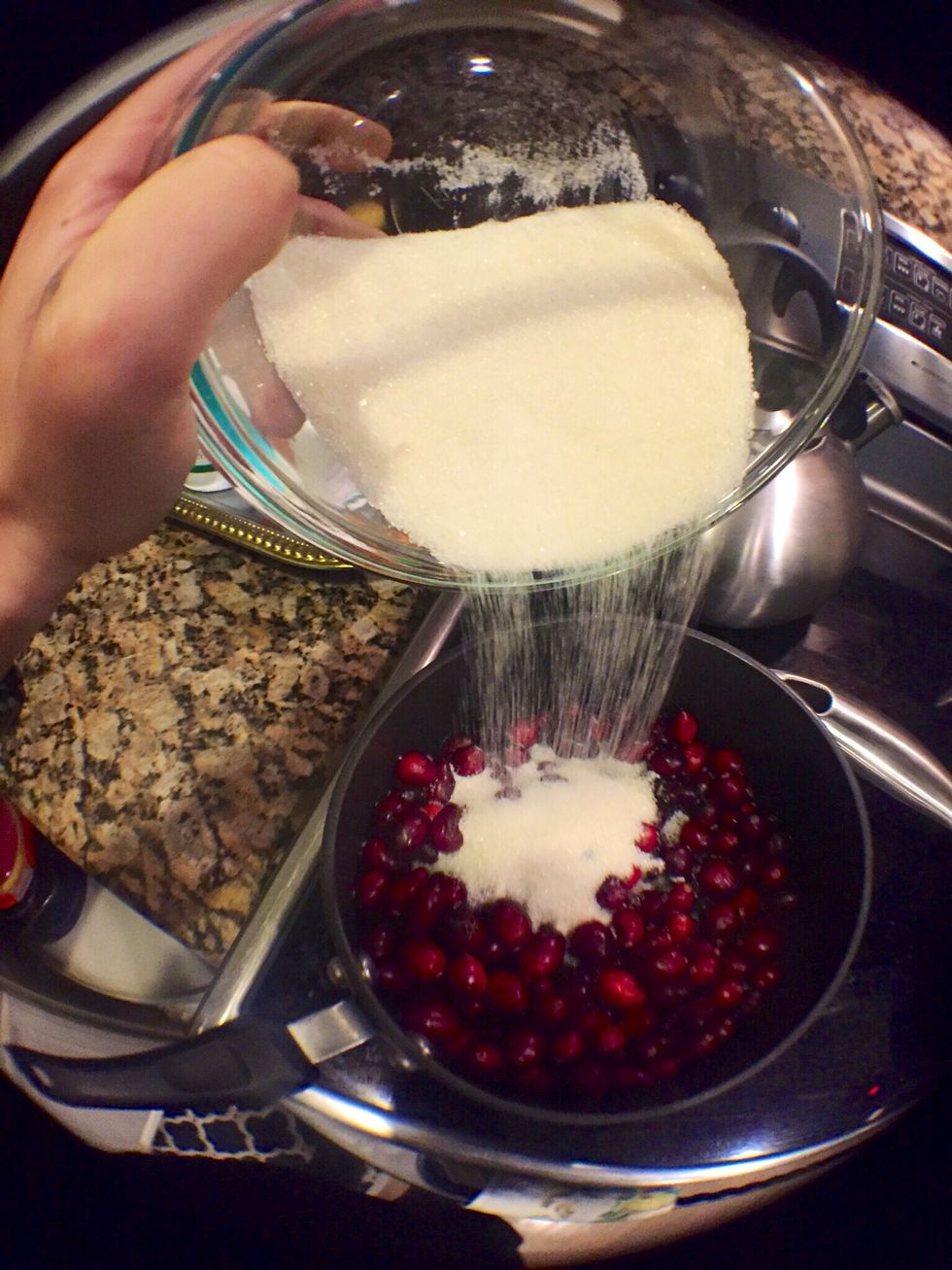 Plop Your Pot Of Cranberries on The Stove & set to Medium High & add all your sugar.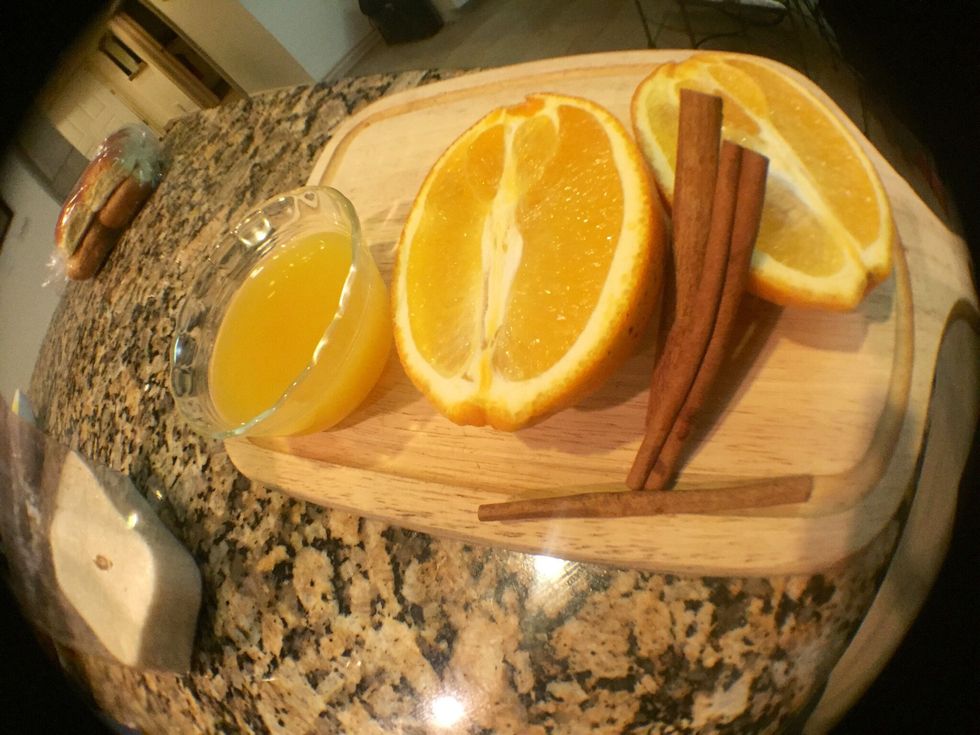 Use as much or as little orange juice as you want (you can use it after its done to change the consistency) never too much orange! Grate some fresh Orange Rind and remove the skin. Chop Orange.
Add The Remainder of your ingredients to the pot and keep it cooking for 20 min & stir!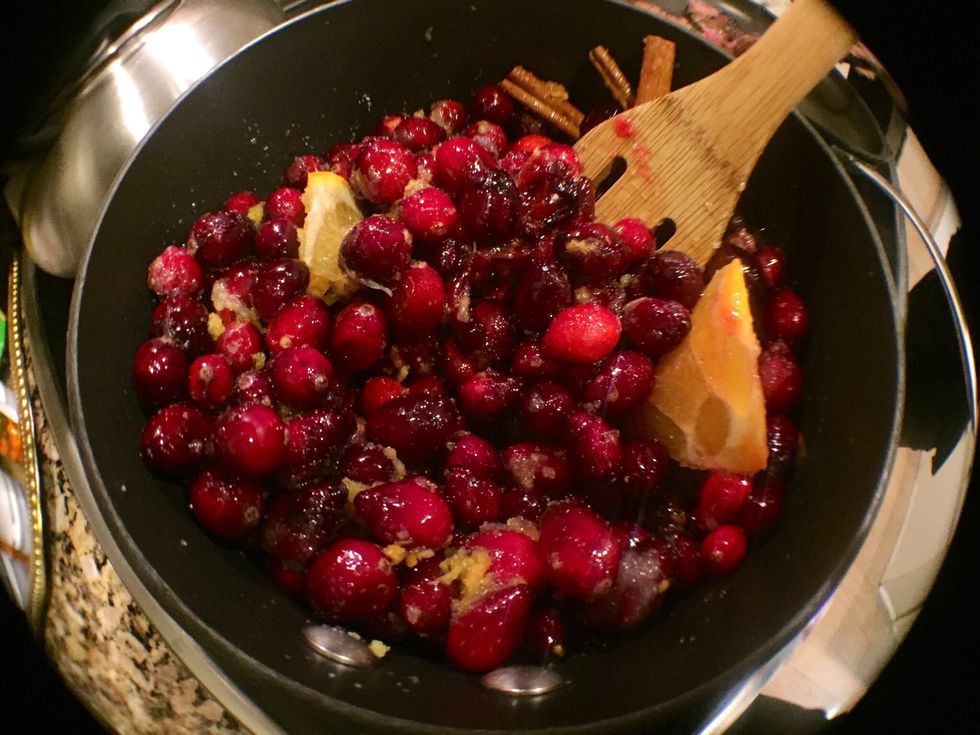 Keep stiring.... Mmmmm
I love making Cranberry Sauce It's one of those magic dishes that transforms right in front of you (: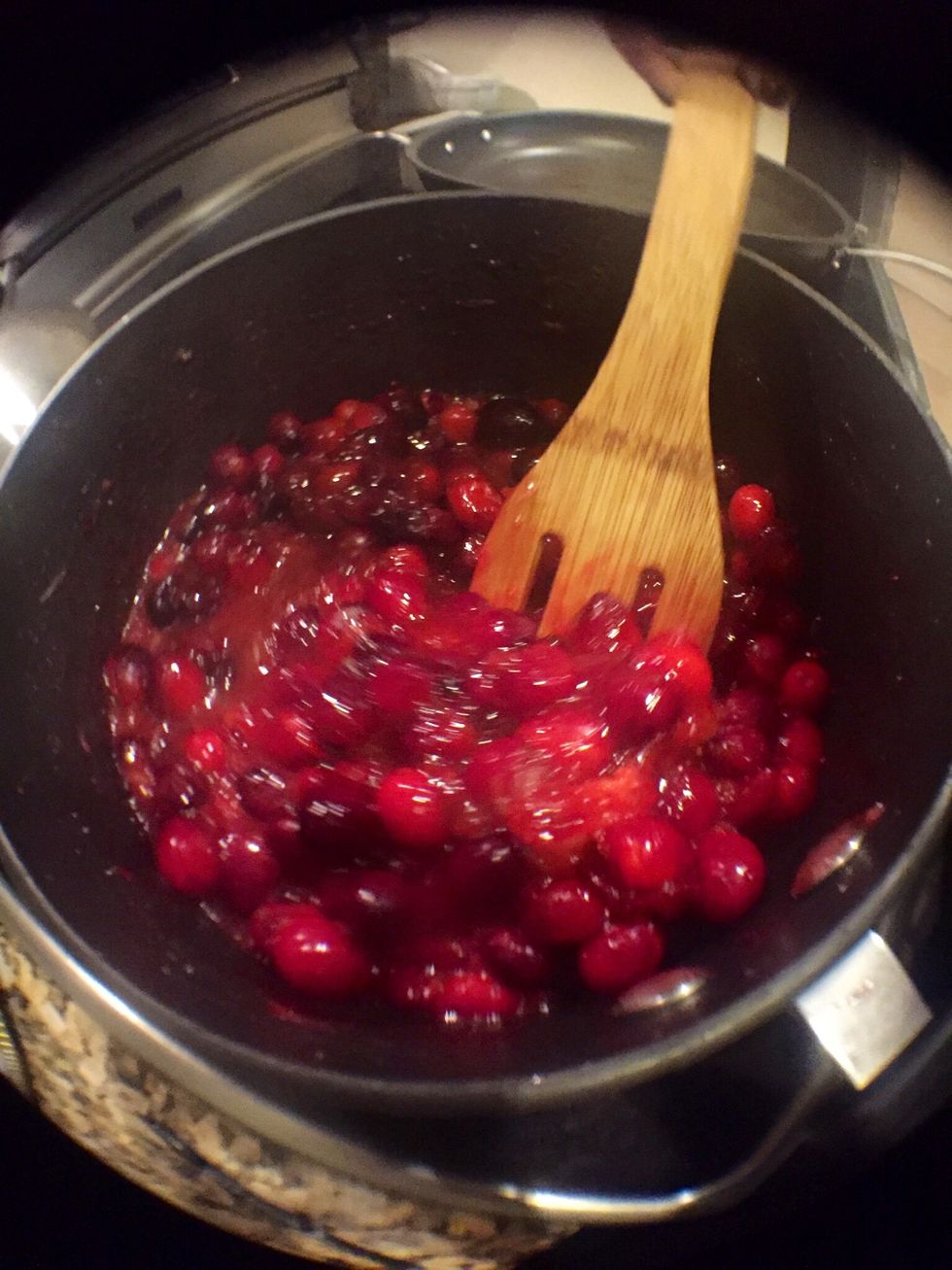 The cranberries will start to pop & now it's time to taste and decide how thick and mashed you want your sauce to be.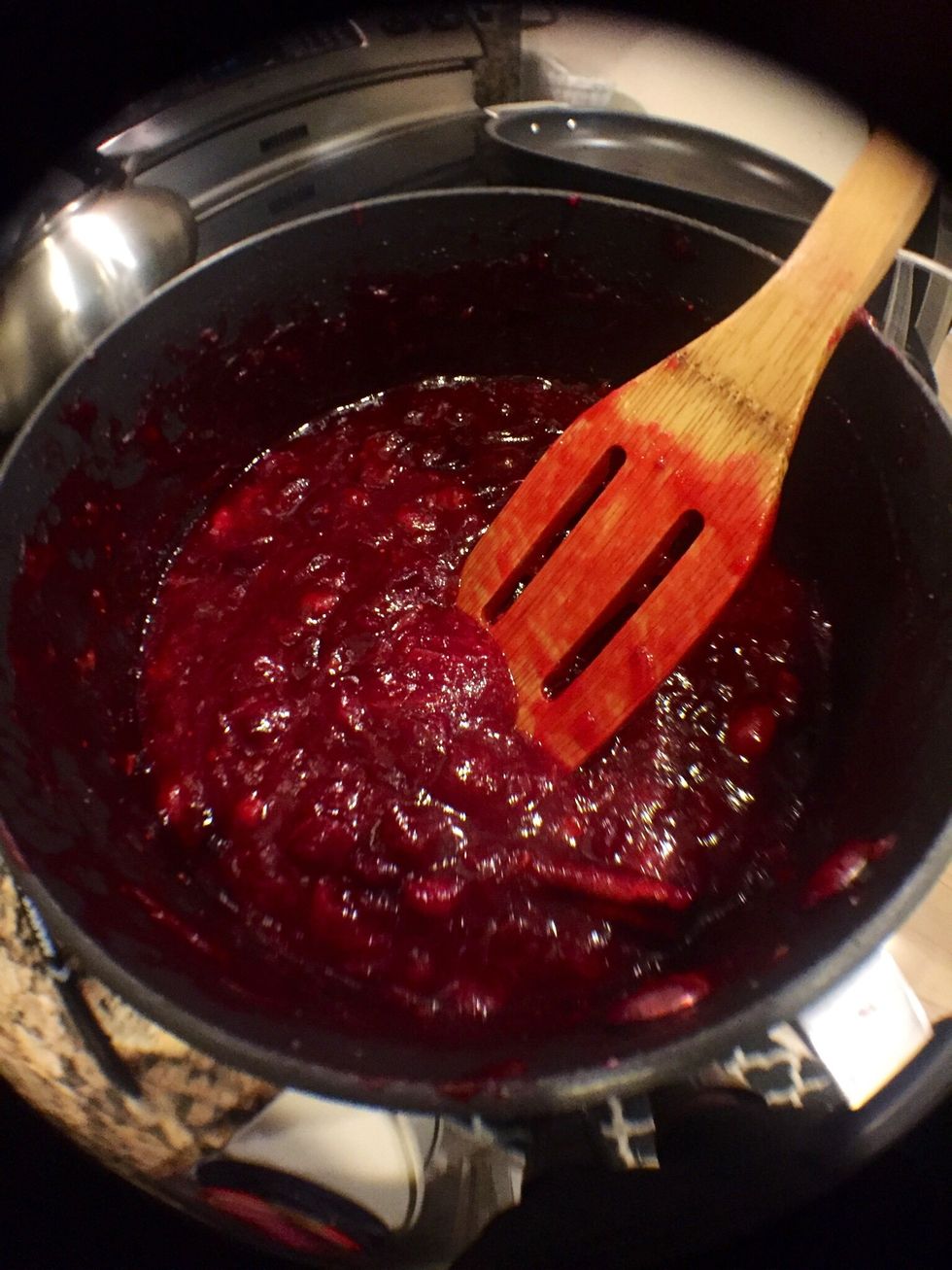 Oh yeah.....
PERFECT! (;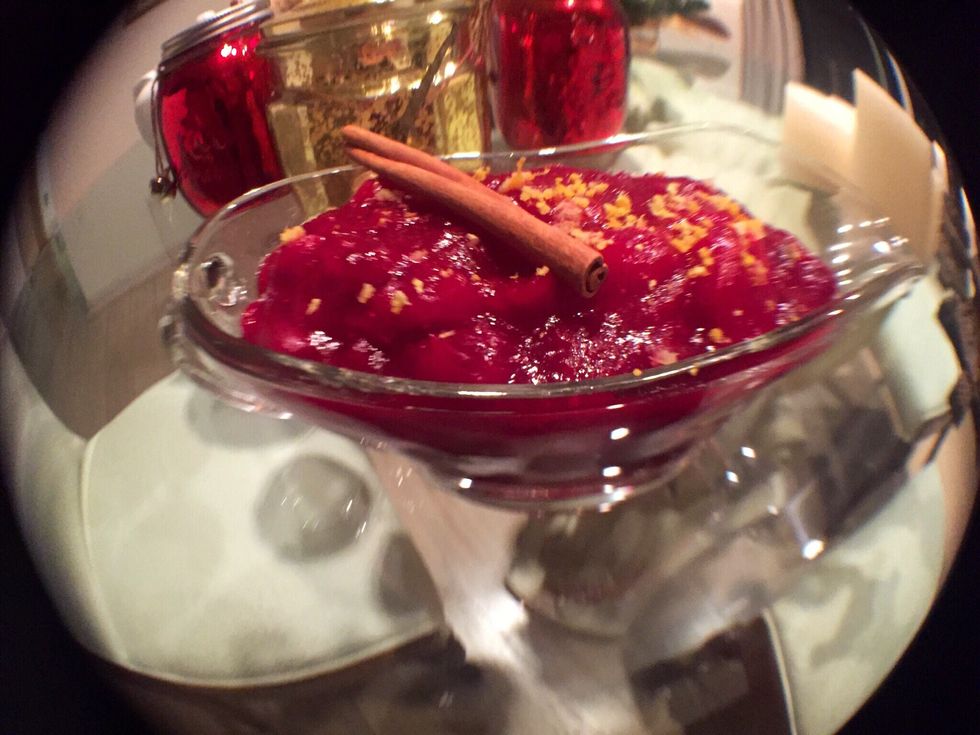 No need for the cinnamon stick (that's just to entice you to go make it right now!) The extra zest won't hurt anyone, it will make it look nicer. Done! 20 minute Crowd Pleasure, Fresh & Yummy!
2 Cups Sugar
1 Orange
4 Cinnamon Sticks
I Bag Cranberries - 1 lb.
Splash Of Orange Juice
1 Sauce Pot