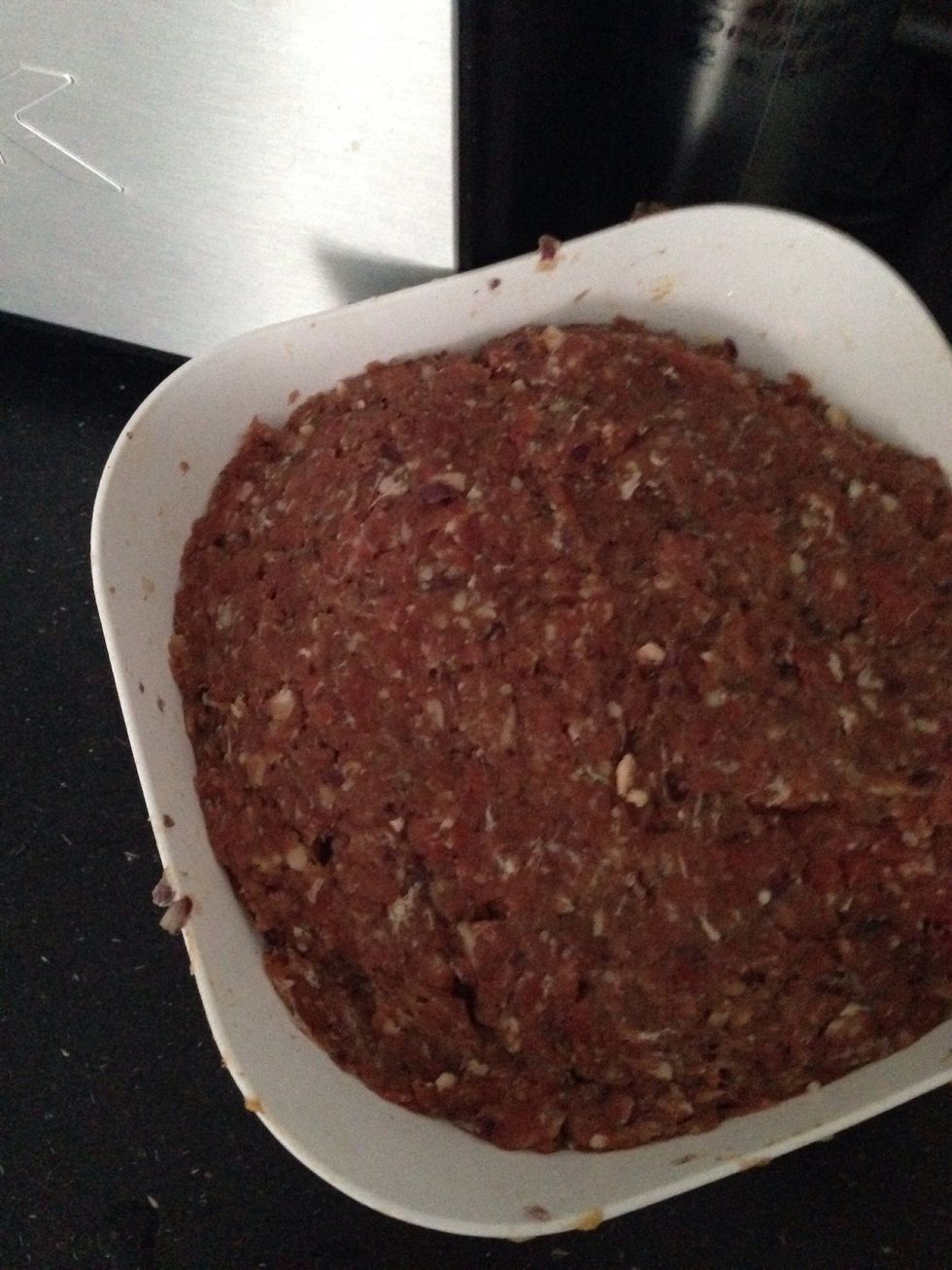 To prepare a mince you have to put 1-1.5kilo of beaf and 1 onion in a grinder, if you want your mince to be really smooth put it in the grinder again. Add some salt, paprika and pepper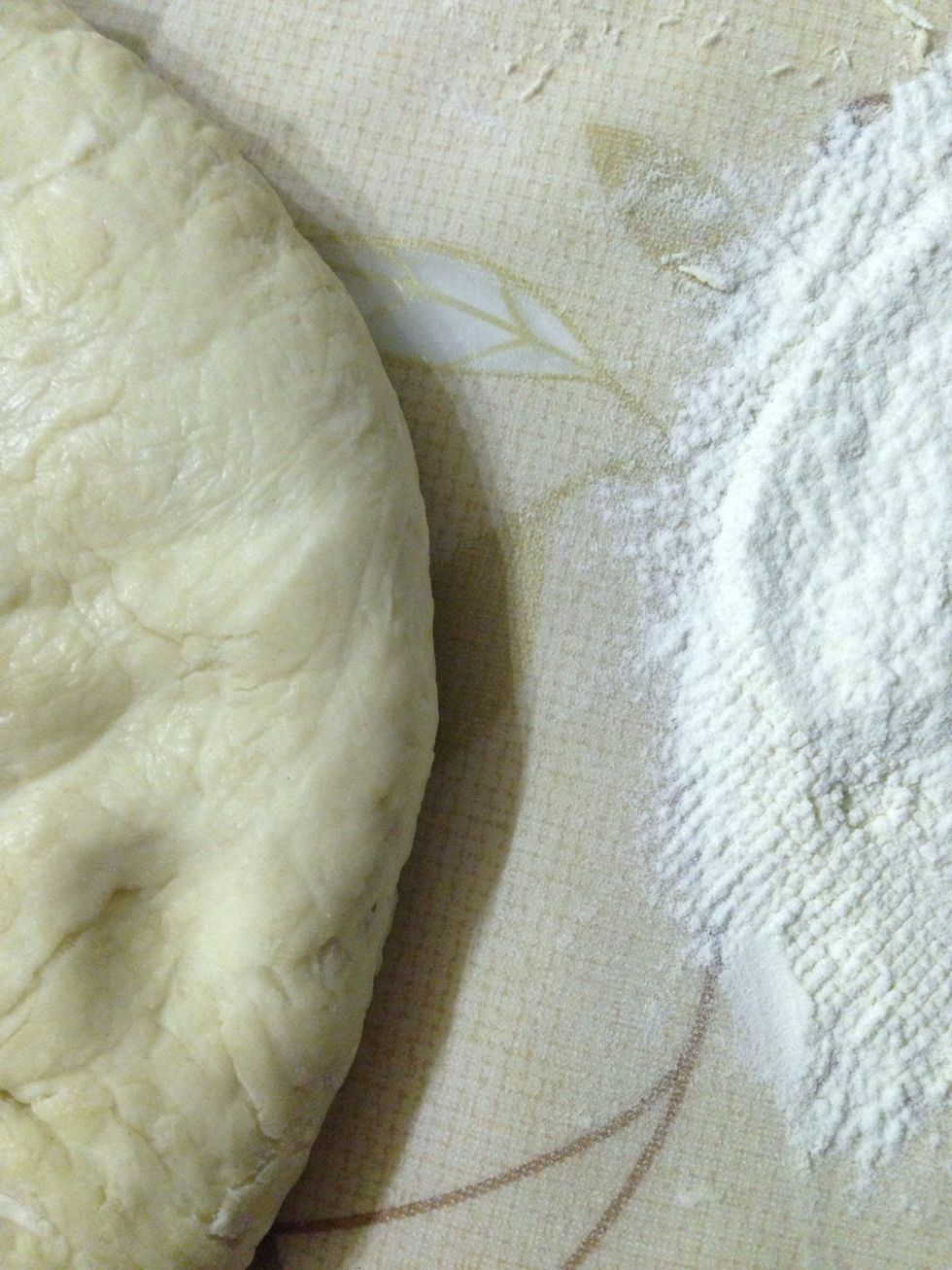 Now leave the mince and make a dough. Mix 1/2 glass of water and 1/2 glass of half warm milk, add some salt, 1 egg. Mix them slightly and add to the flour.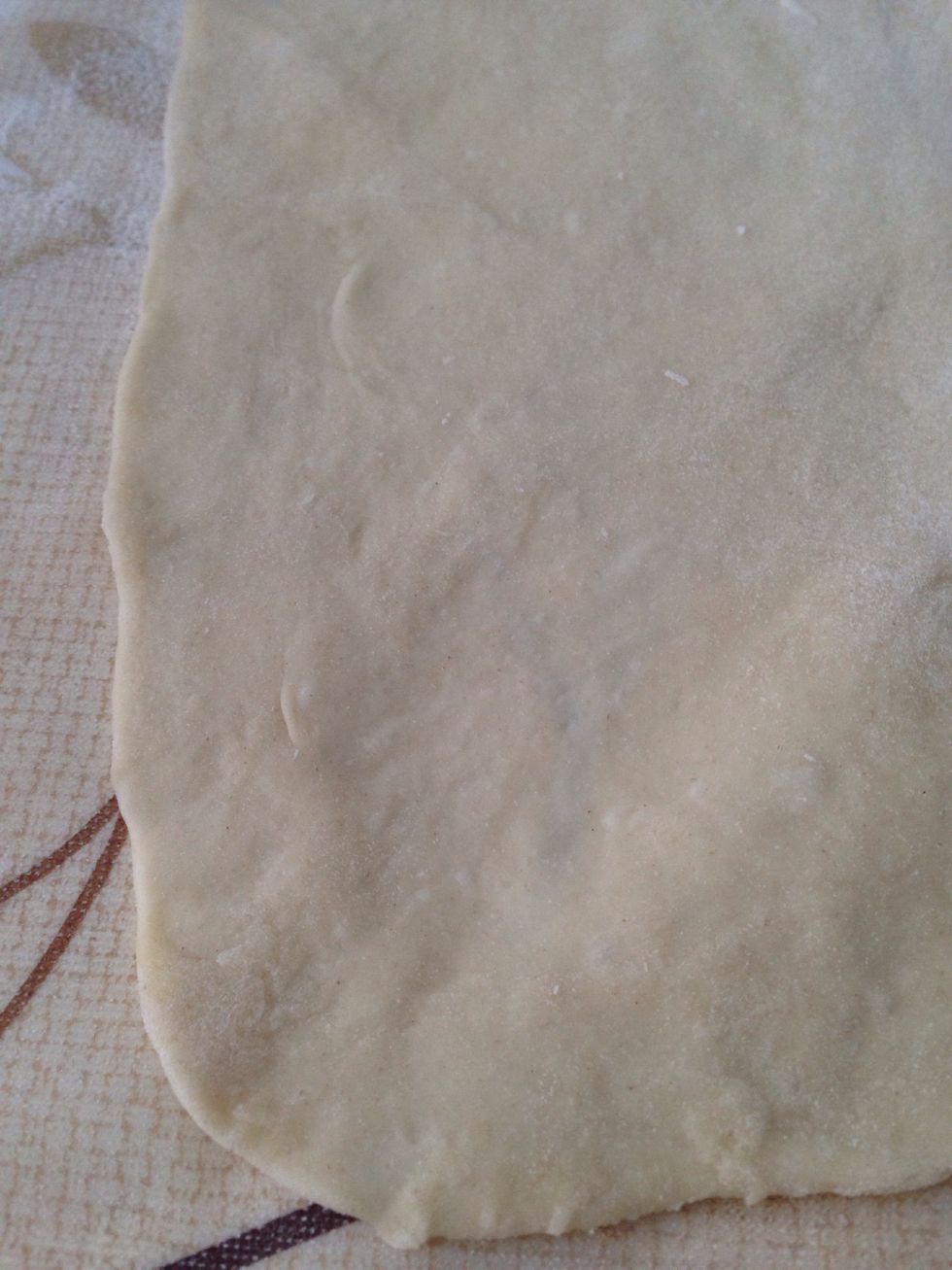 Try not to knead the dough very heavily. It should be very smooth and soft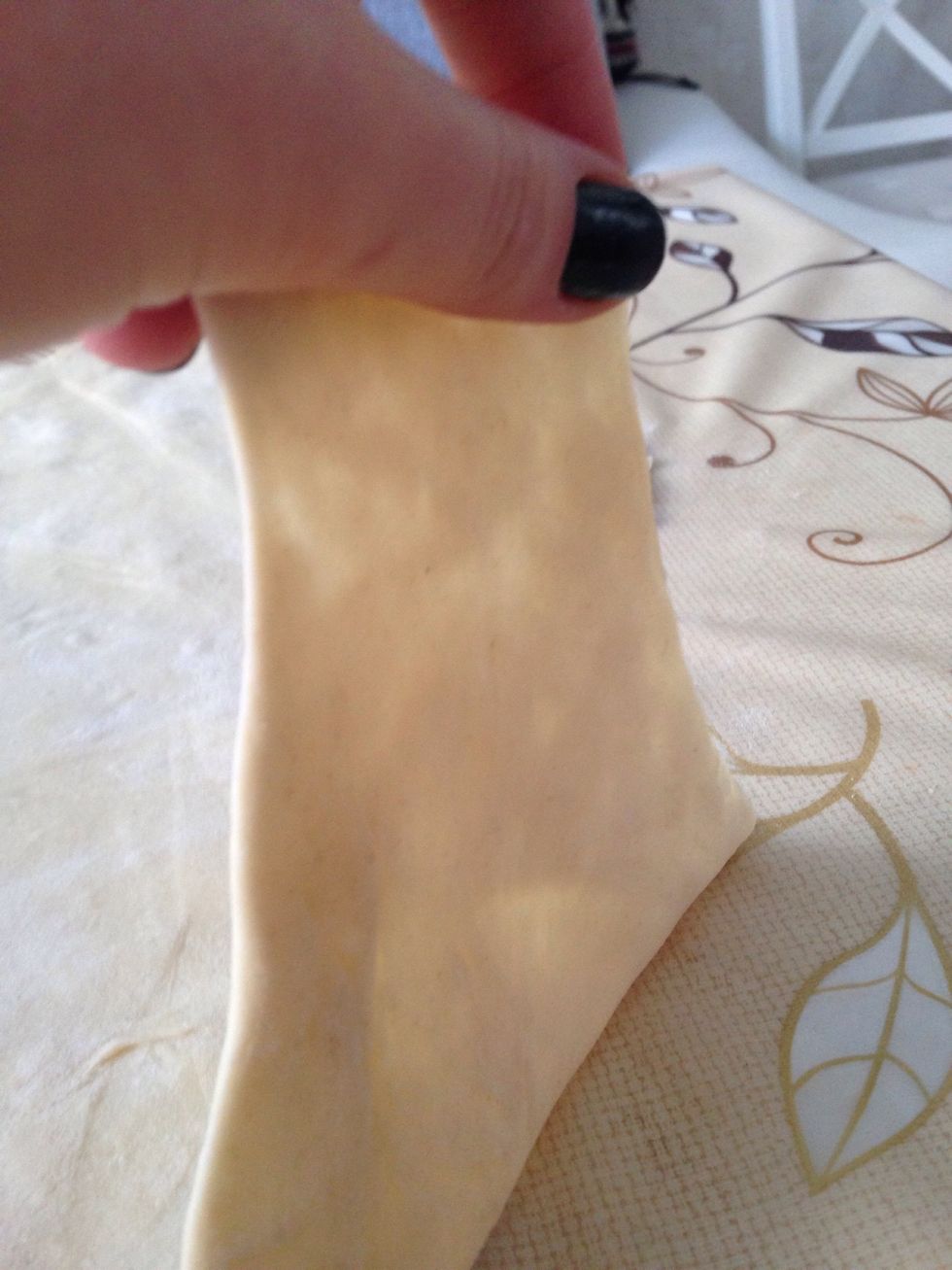 Roll the dough in a big round. Try to make it as thin as possible.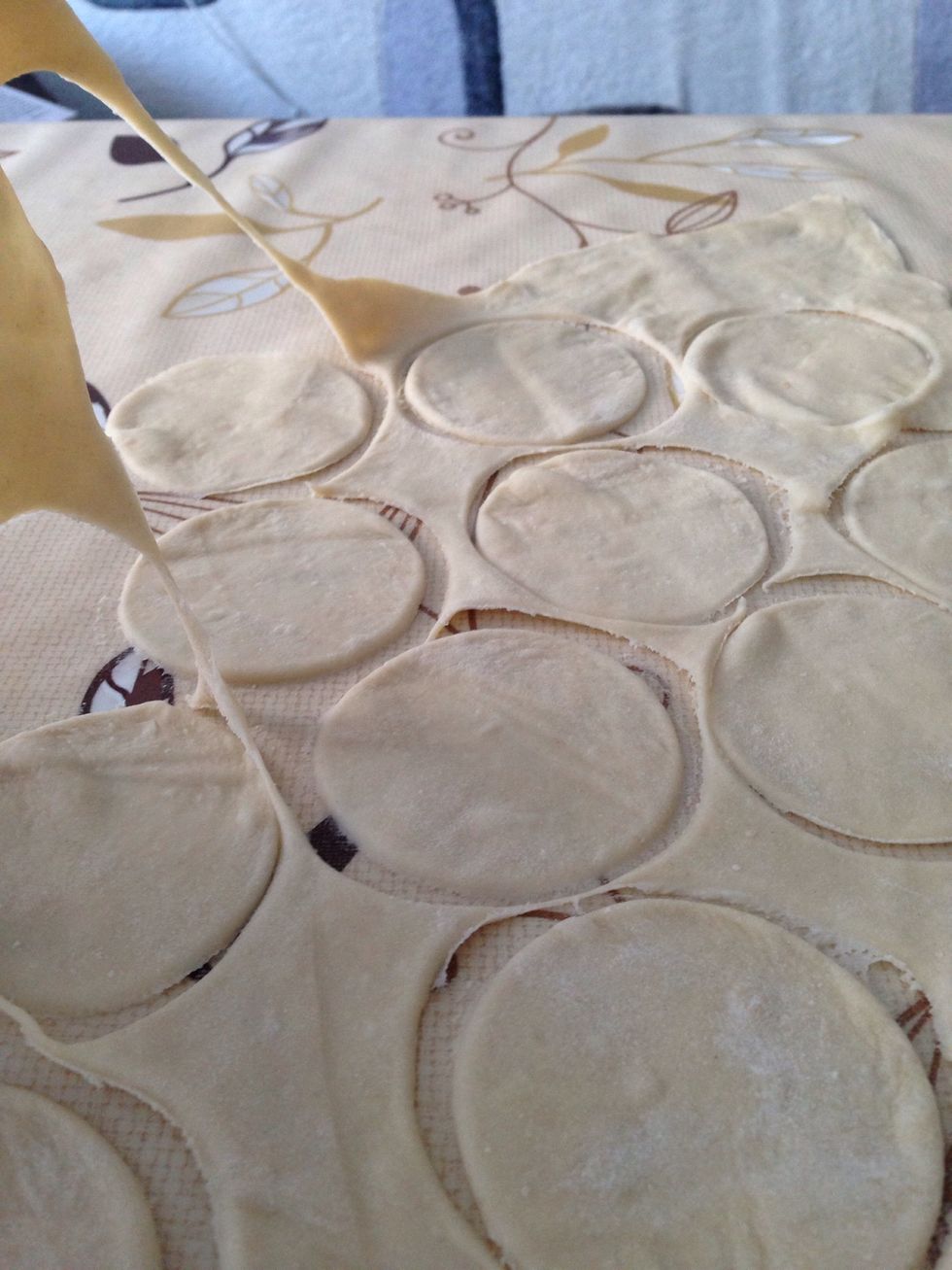 Cut the circles. You can use a simple glass to get a nice circles))
Place a small spoon of mince on the top of each piece.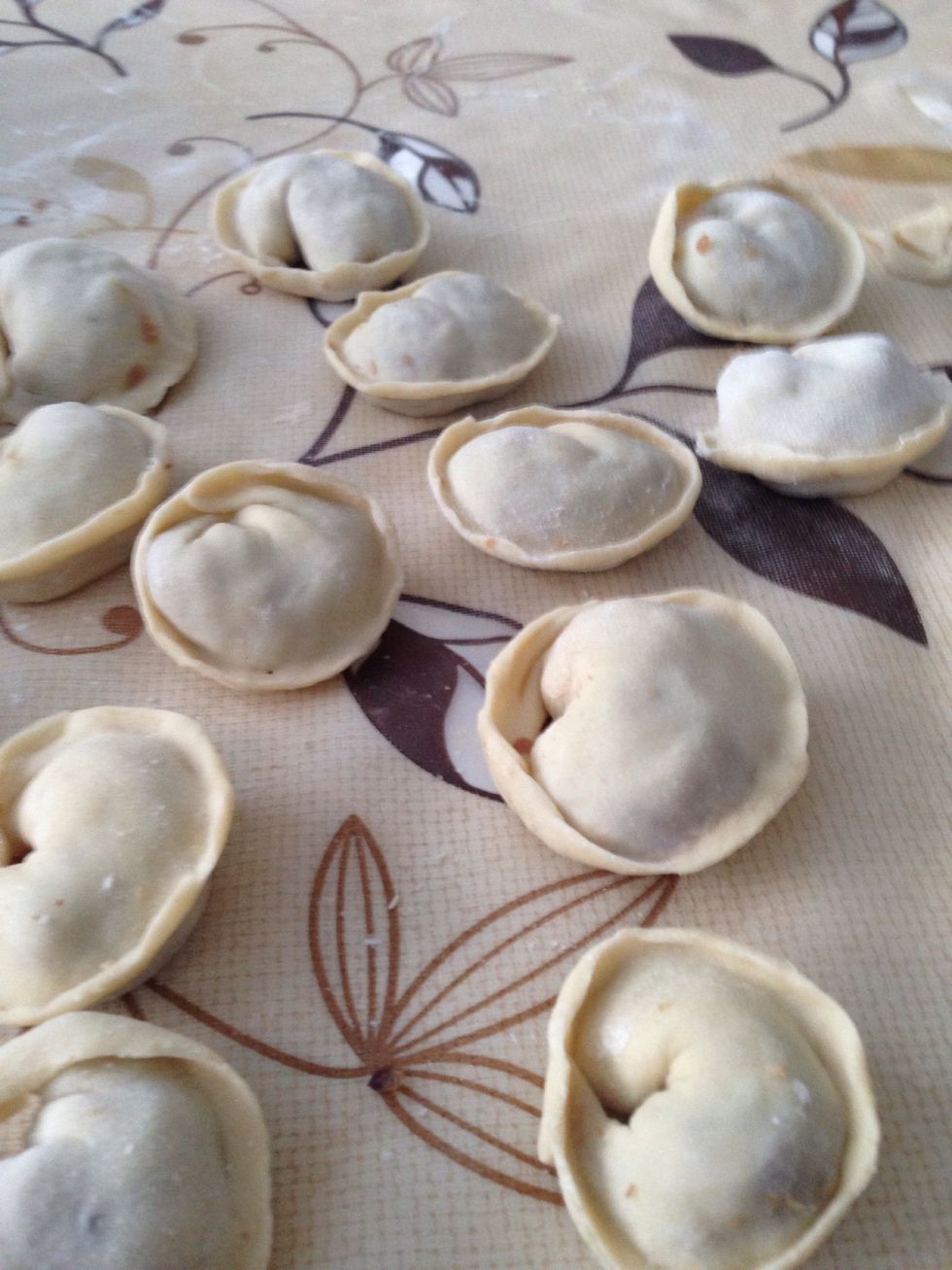 Form pelmeni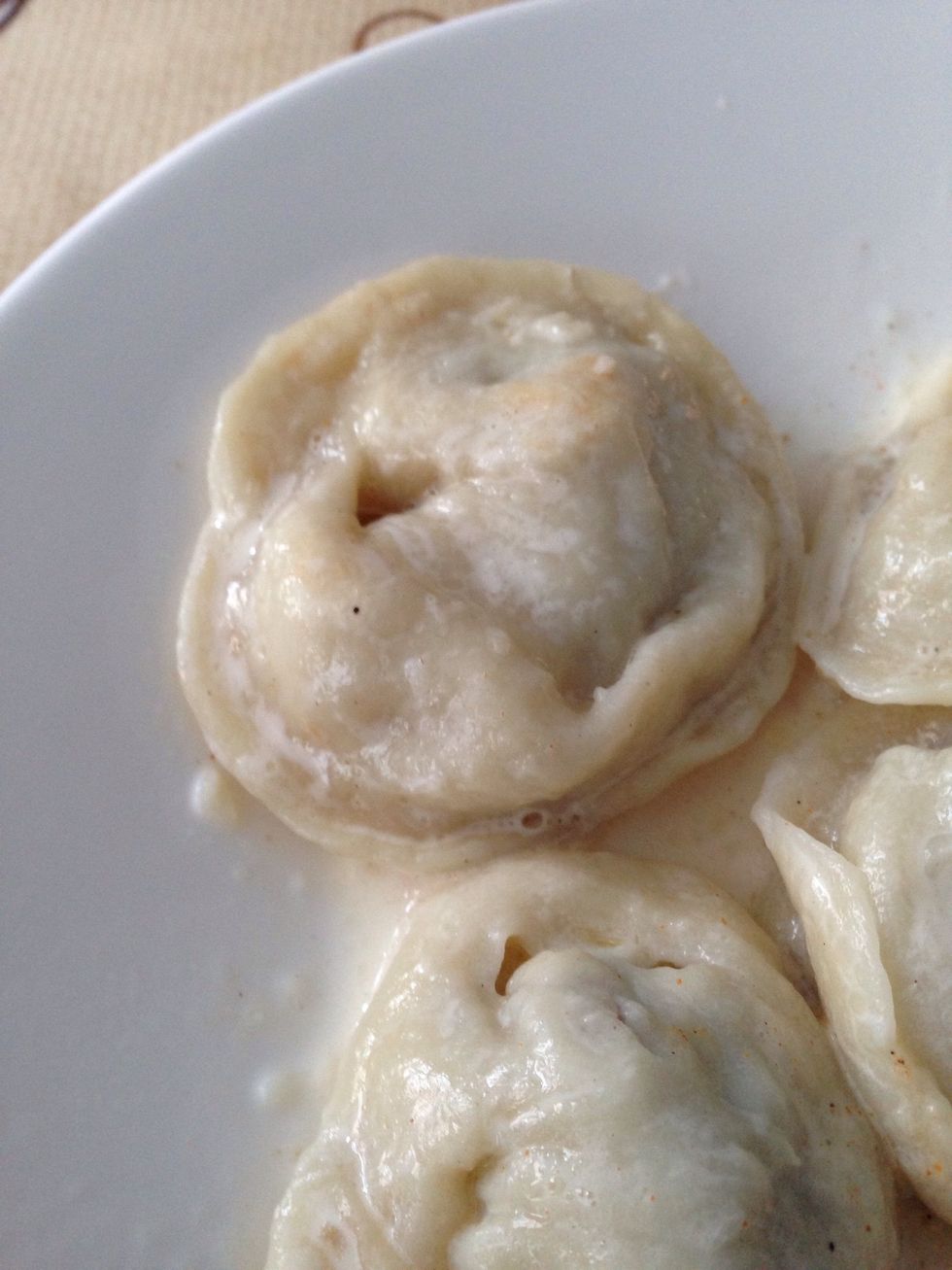 Add them in a boiling water. Don't forget to add salt again. After pelmeni fish out, boil them for 6-8 min. Took them out of the pan and add some pepper on the top.
Usually we serve it with a sour cream, which is an essential ingredient of the true Russian pelmeni!
Flour
Salt
A glass of water+milk (1/2+1/2)
1egg
Mince
Pepper and paprika
Sour cream