How to cook rosemary walnut chicken
How to cook baked rosemary walnut chicken with around 364 calories per serving.
15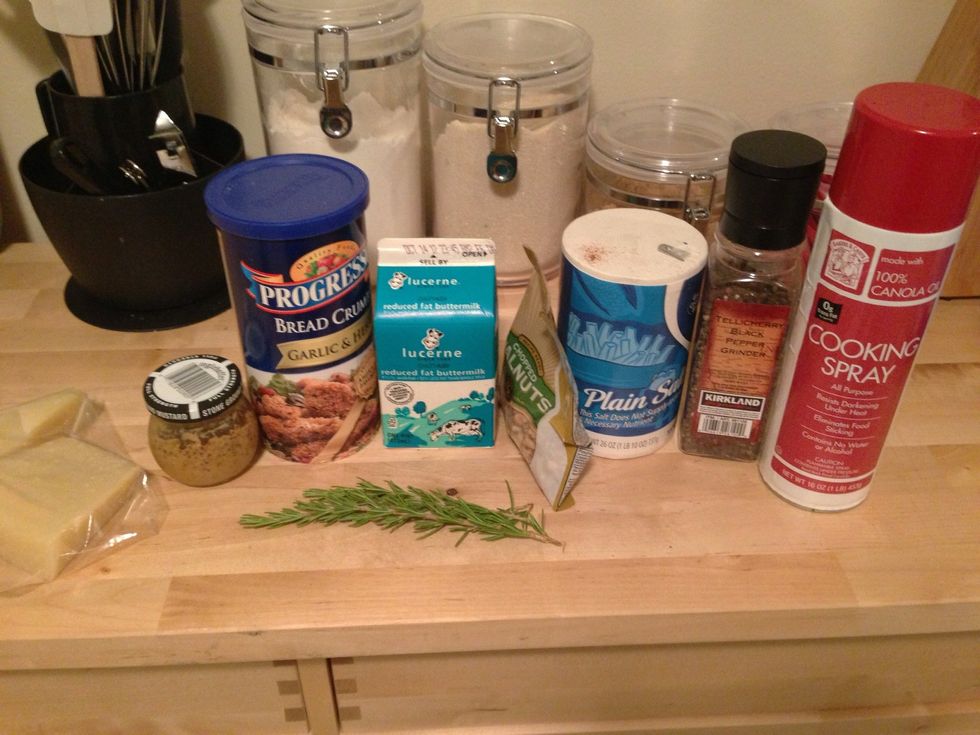 Gather all ingredients.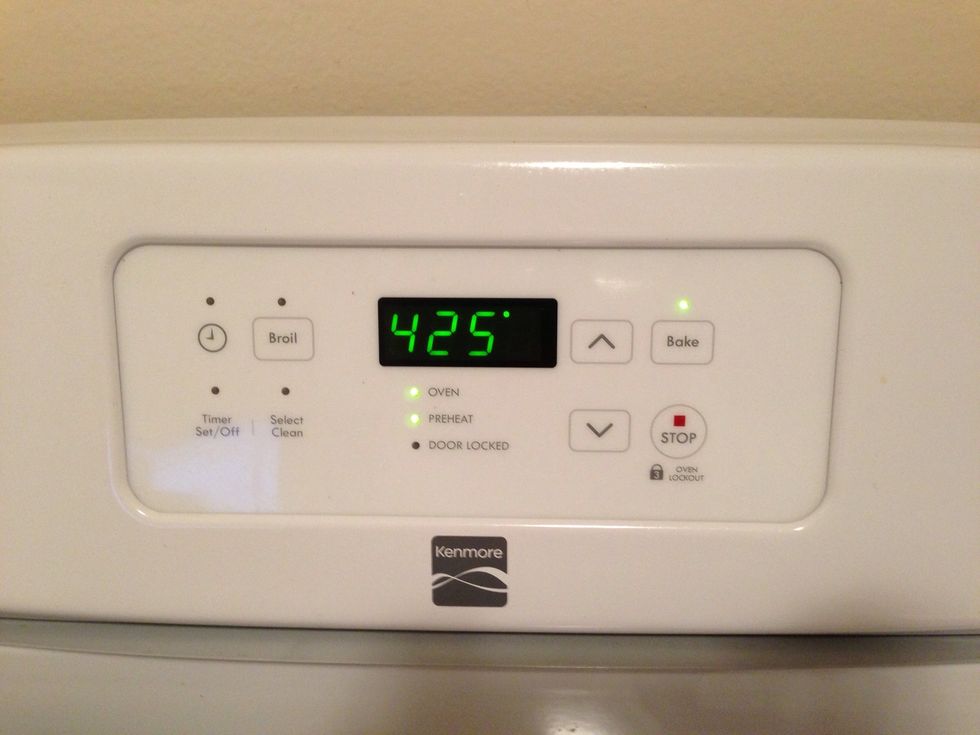 Preheat the oven to 425 degrees Fahrenheit.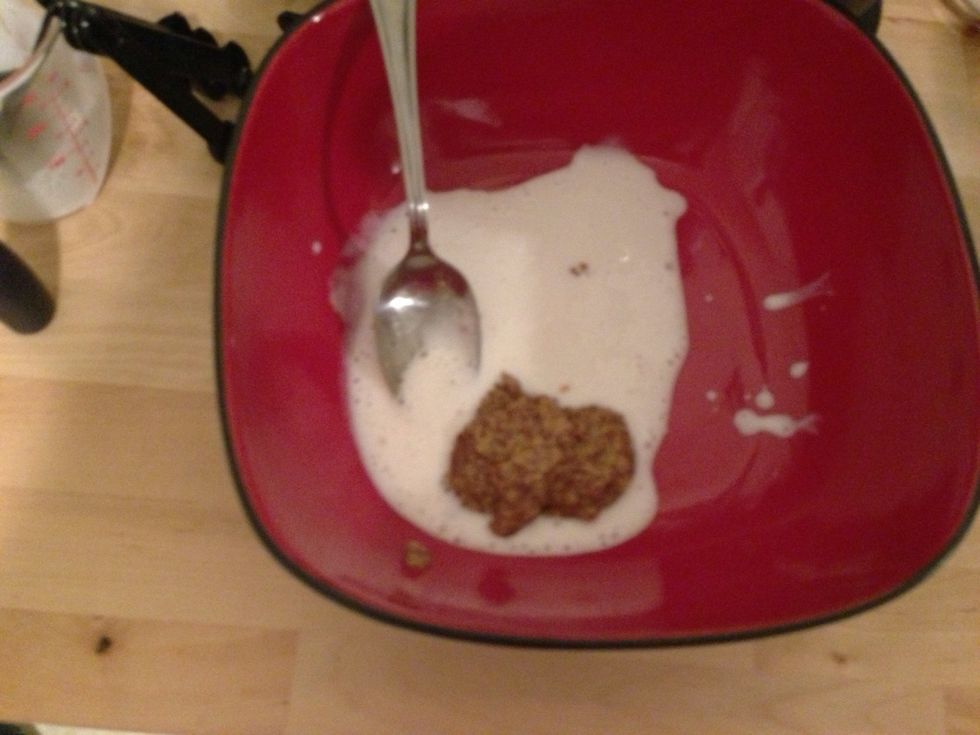 Combine the butter milk and mustard together.
Mix the mustard and buttermilk together.
Add the sliced chicken to the mustard/milk mixture and let it marinate for 5-10 minutes.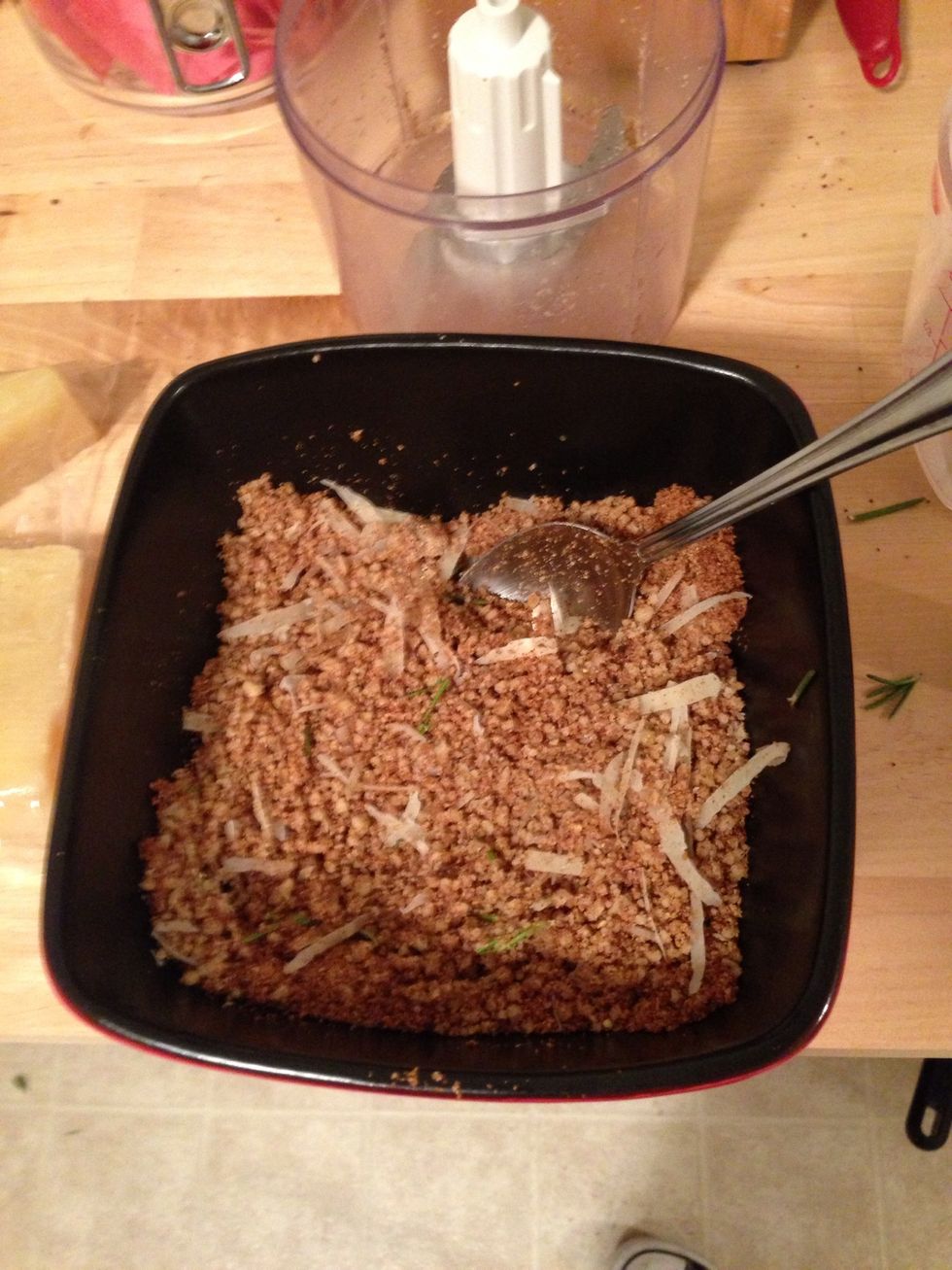 Combine the panko, walnuts, Parmesan cheese, rosemary, salt, and pepper in a bowl.
Add the panko mixture in a pan on med-high heat for three minutes or until golden brown.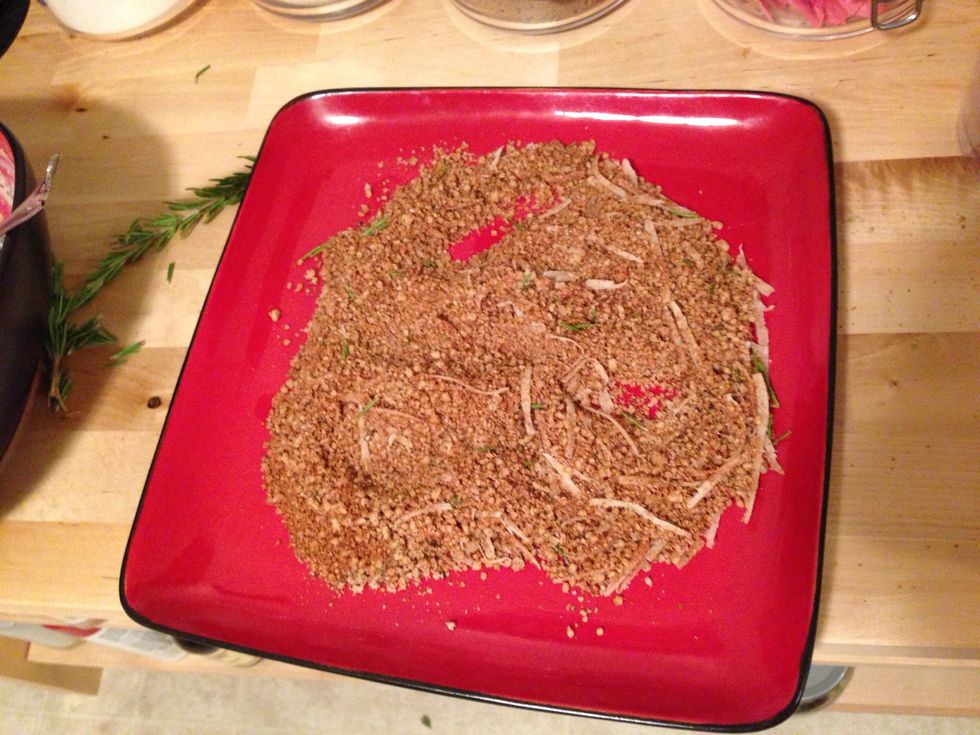 Place the panko mixture on a plate or in a ziplock bag to coat the chicken slices.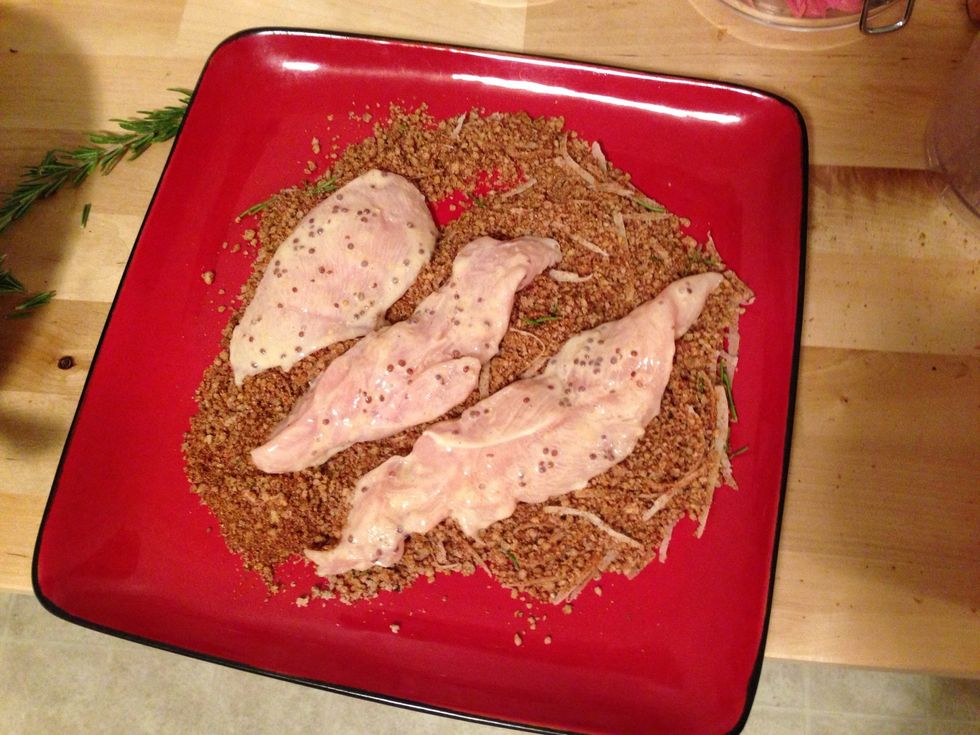 Make sure to coat the chicken evenly.
Add the fully coated chicken to a baking pan to put in the oven.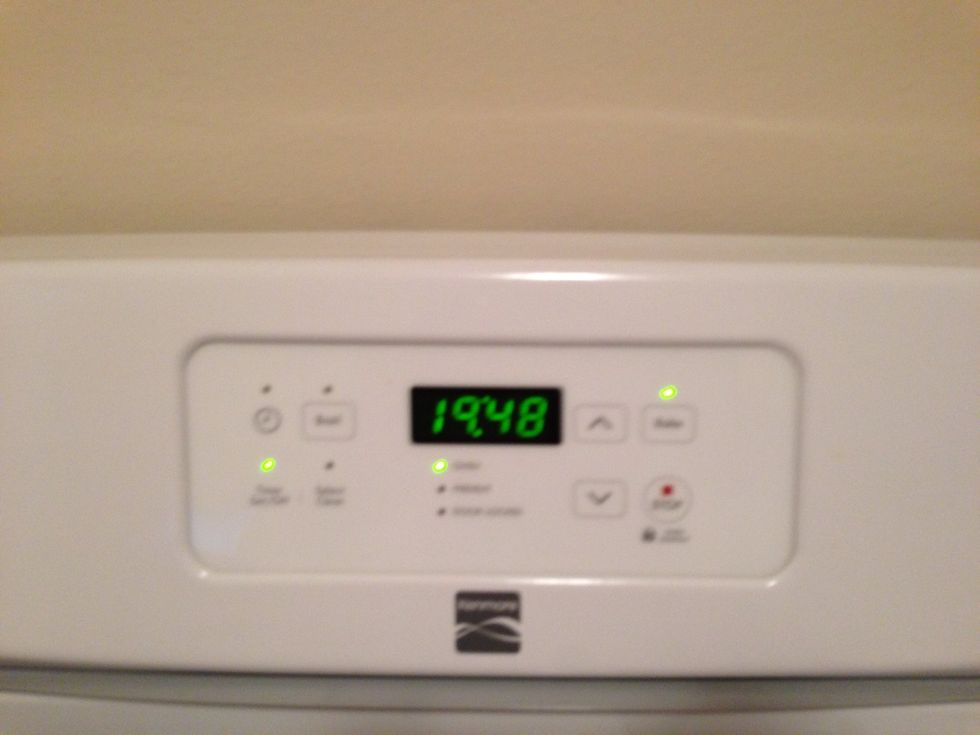 Cook the chicken for 20 minutes or until golden brown.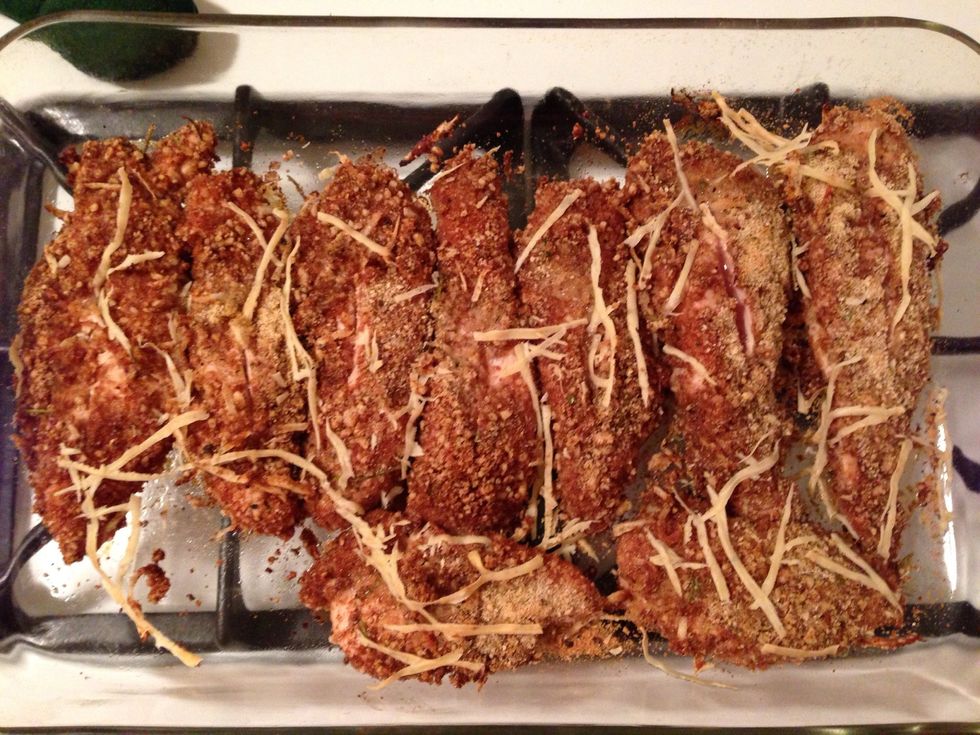 Voila! Beautifully golden, baked chicken.
Serve with veggies for a fantastic meal.
1/4c Butter Milk (or regular)
2.0Tbsp Dijon mustard
1/3c Panko (or breadcrumbs)
1/3c Walnuts
2.0Tbsp Parmesan cheese
3/4tsp Rosemary
1/4tsp Salt
1/4tsp Pepper
1.0 Cooking spray
3.0 chicken breasts, sliced
Geeky Kalamity
A nerdy lady that likes to cook. I usually throw ingredients together and it turns out great. :) Ive made it a personal goal to cook everything on the grill.