You can use breasts, wings, thighs; whatever you like. I'm using the breasts. First preheat your oven to 350, then season chicken with the seasoned salt, lemon pepper, garlic, and olive oil.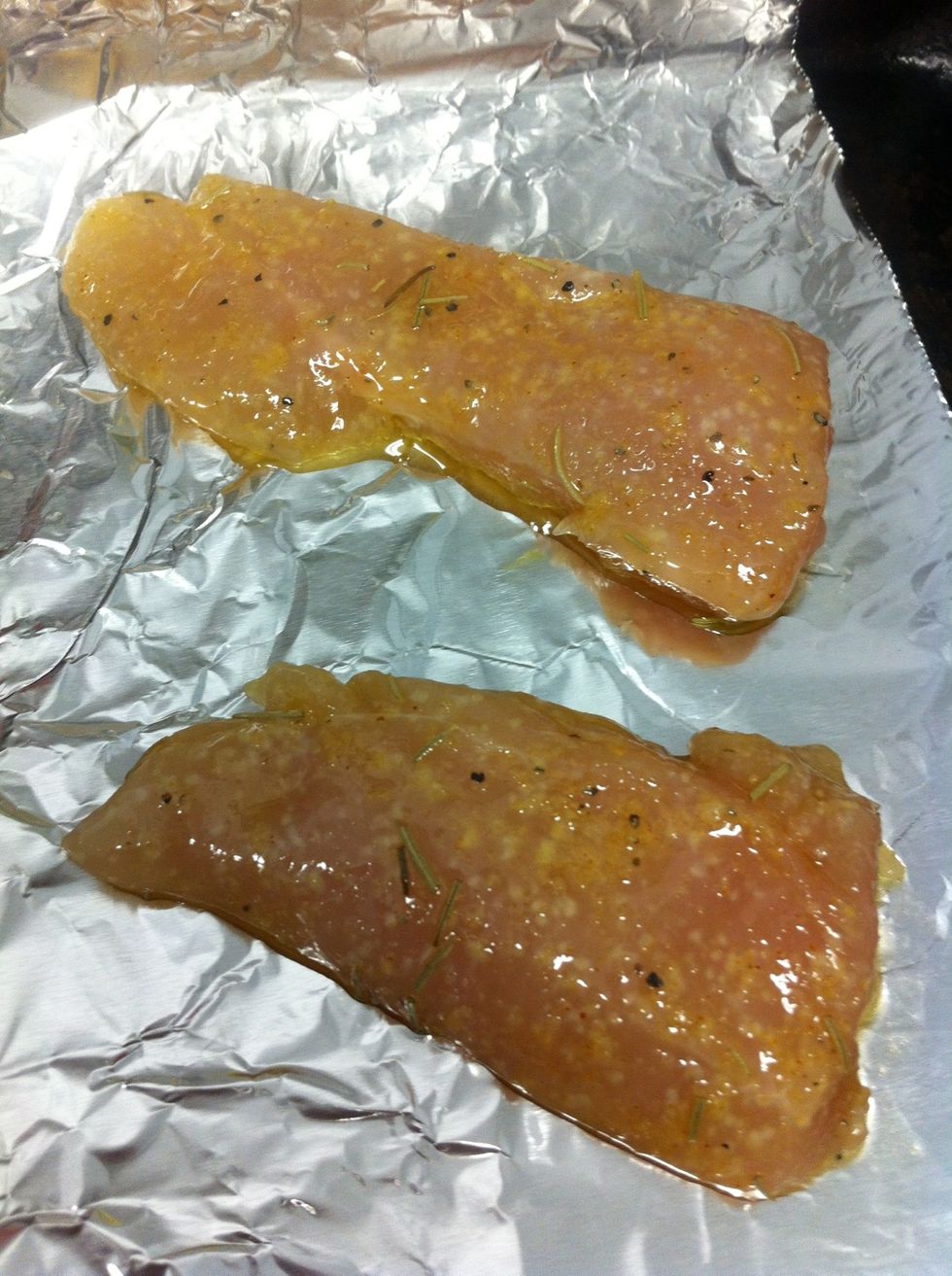 Lastly, sprinkle a bit of rosemary on top. This is how mines look. Bake until well done.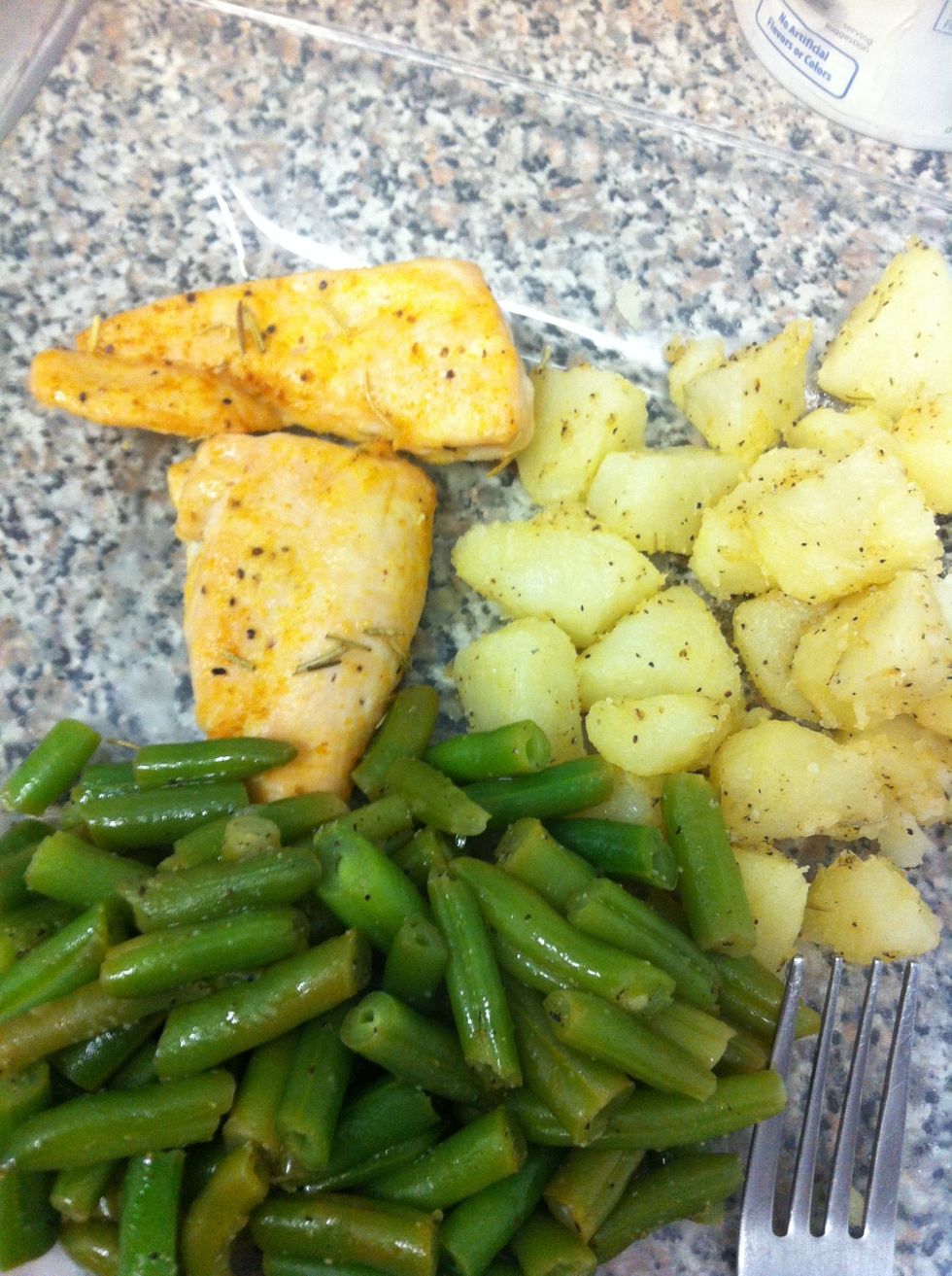 After baking, I placed the chicken under the broiler for approx. 5 mins for browning. Make the rest of your dinner and serve.
Rosemary leaves
Garlic
Seasoned salt
Lemon pepper
Olive oil
Lemon juice
Chicken