Today we're going to take revenge on those who said making chocolate ganache rum balls requires mastery. It's so easy that patisseries can kiss my... 1 dozen rum balls $15.90. My recipe 40 for $13.85.
27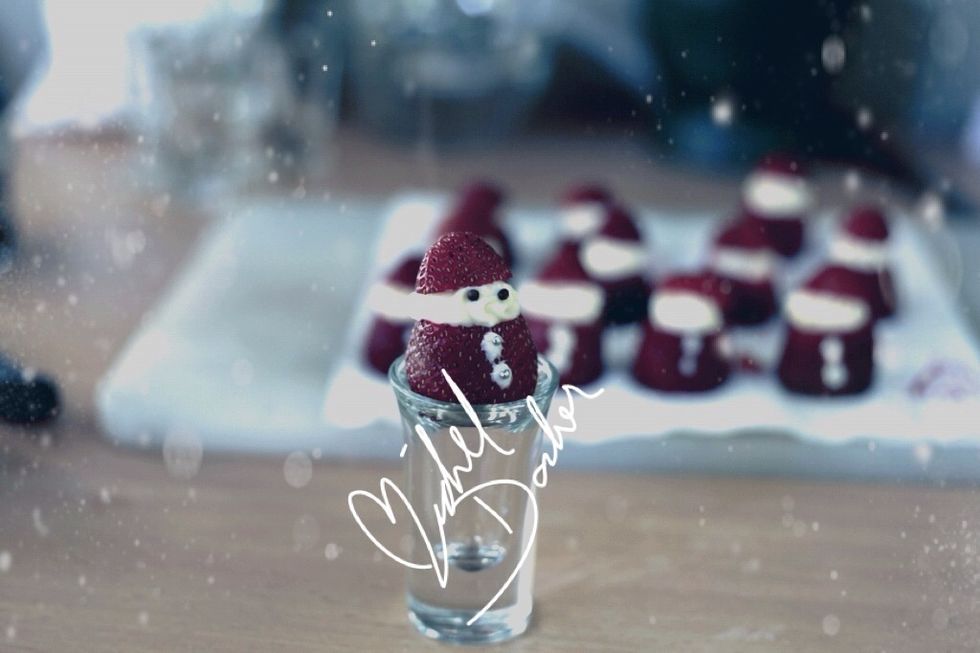 Update: Why am I signing my pics? Just like Santa works hard to bring you gifts, we work hard to make these guides, using pro equipment. I've found some of my pictures around the Internet. Tsk tsk!!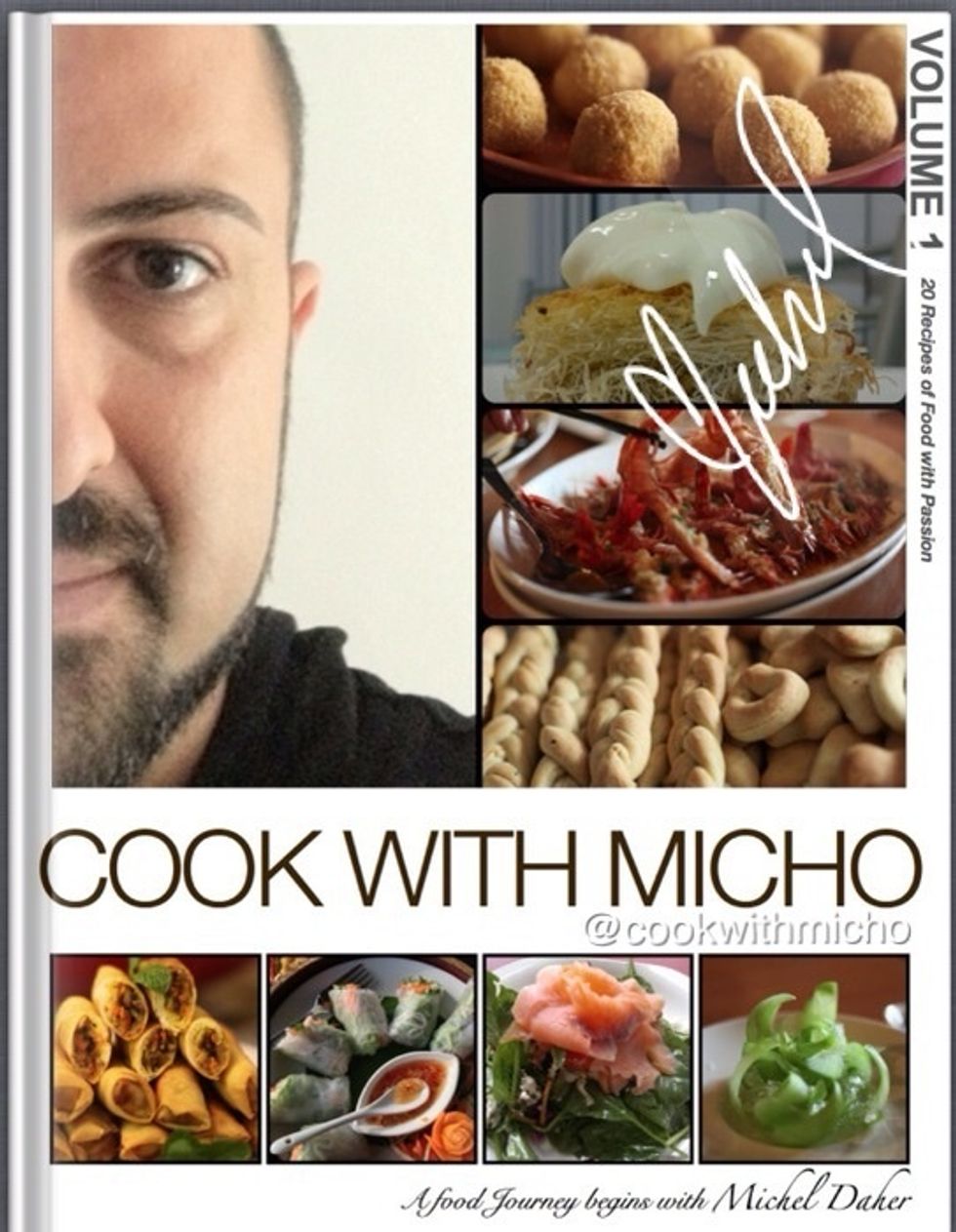 Download my first iPad book from iTunes. https://itunes.apple.com/au/book/cook-with-micho/id576958156?mt=11 Also on FB, Twitter, weibo, instagram: cookwithmicho. Be delectable and follow me! 💗💞👍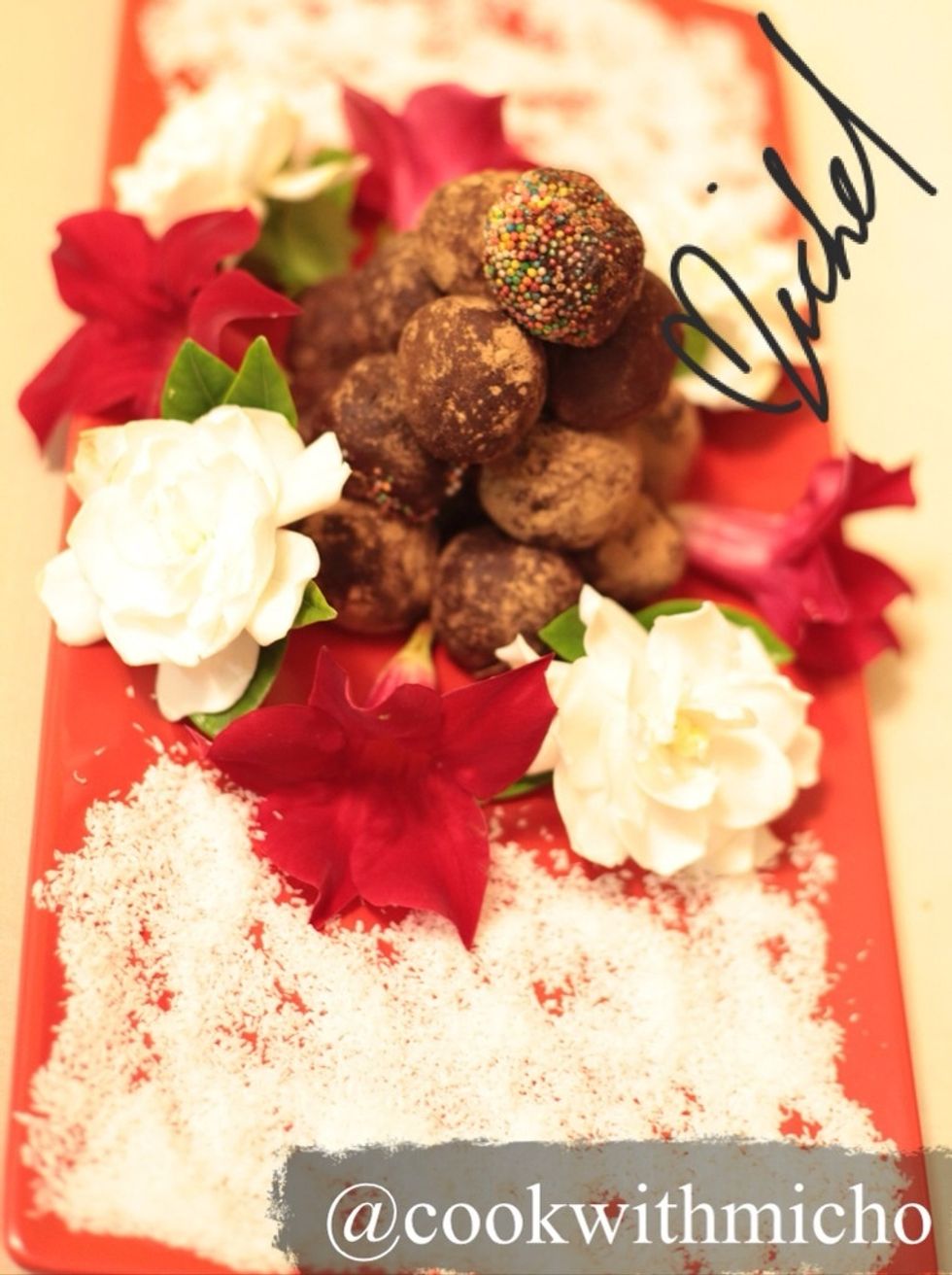 We've got a recipe that's traditionally known to be difficult to make, and expensive to buy. Let's put that myth to rest. I'll show you the easiest way to temper your chocolate too. Let's begin..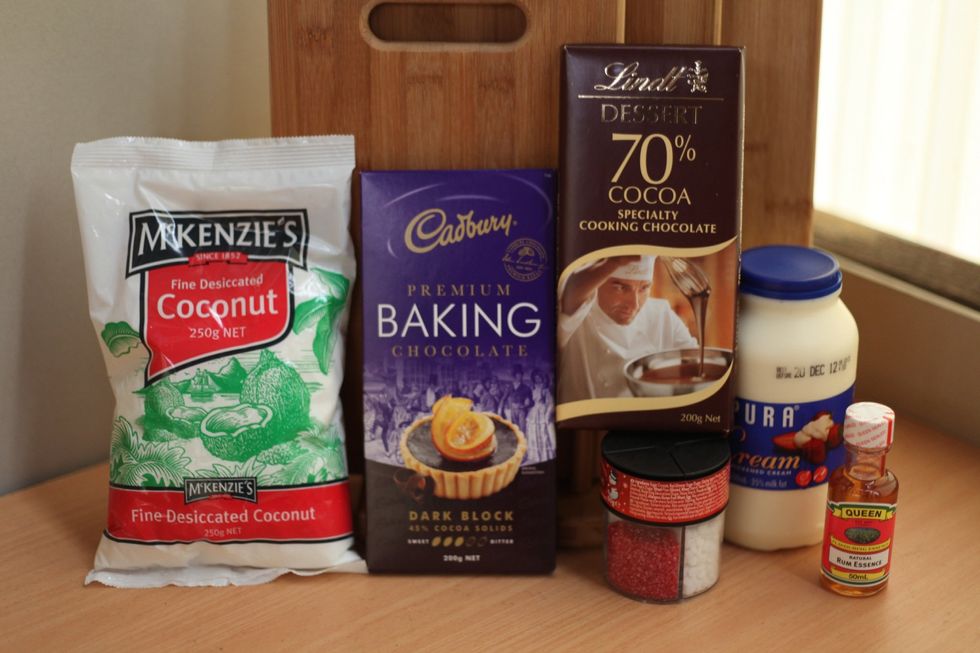 Get all your ingredients together. Once you start tempering the chocolate you can't get distracted. But I promise you, you will have perfect chocolate ganache in 15 minutes.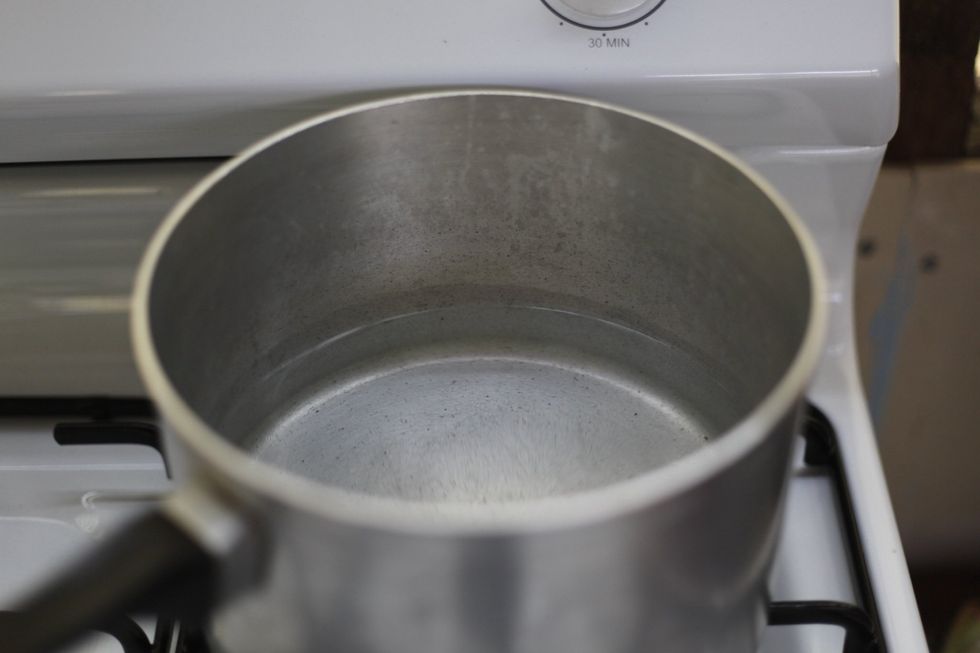 Super Easy tempered Chocolate: Fill up the pot with about 1 litre of water and boil the absolute begeezus out of it. Let it boil vigorously and then switch it off. Weird I know but work with me. ;)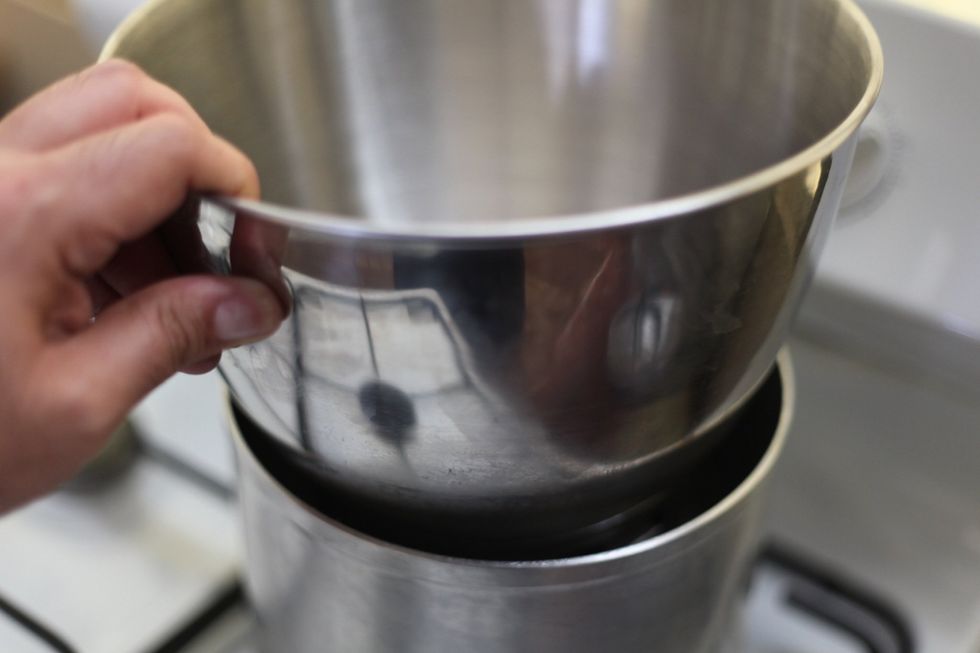 Put your tempering bowl over the already boiled water and let it just warm up. Pour the 600ml of cream into the bowl and leave it. Don't turn on the fire yet. Have a whisk ready. Chocolate time...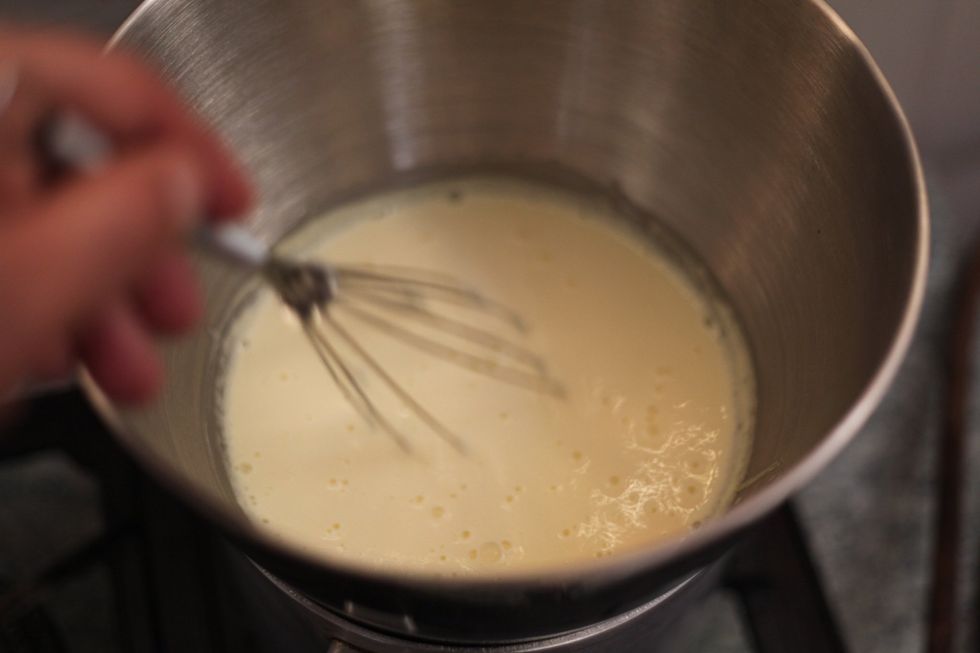 This is the time where I'll ask you. Did you wash your hands?? Quickly wash them as you need to stick your fingers in the cream shortly. Yay!!! It's fun when you try the food as you go along. Ready?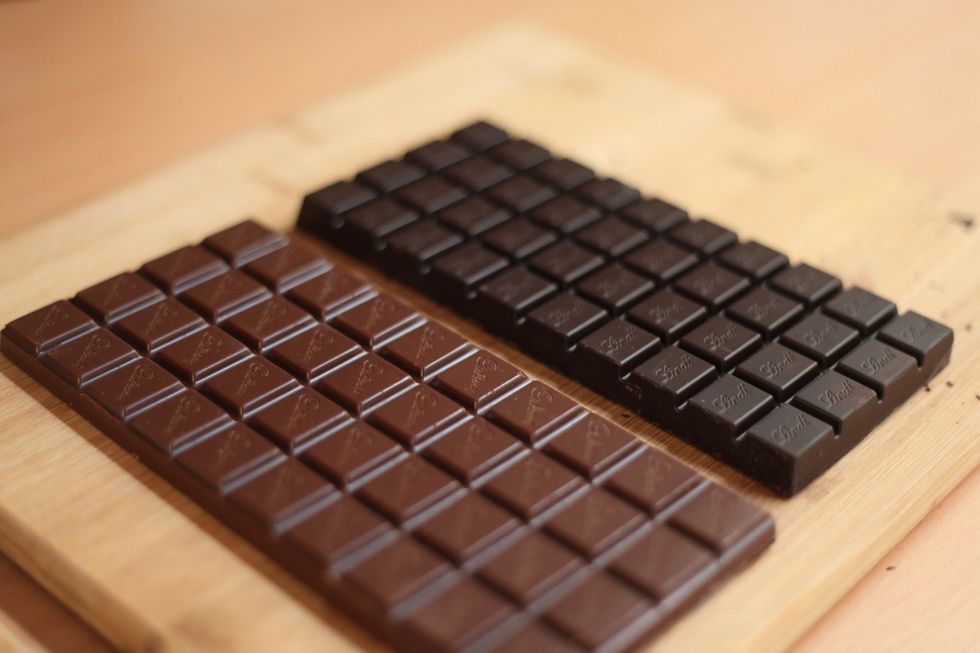 I've used 45% cocoa cooking milk choc and 70% cocoa dark choc. "Experts" ask you to grate the chocolate. Well sorry dear experts, that's too time consuming and hard work. Laziness is the new expert!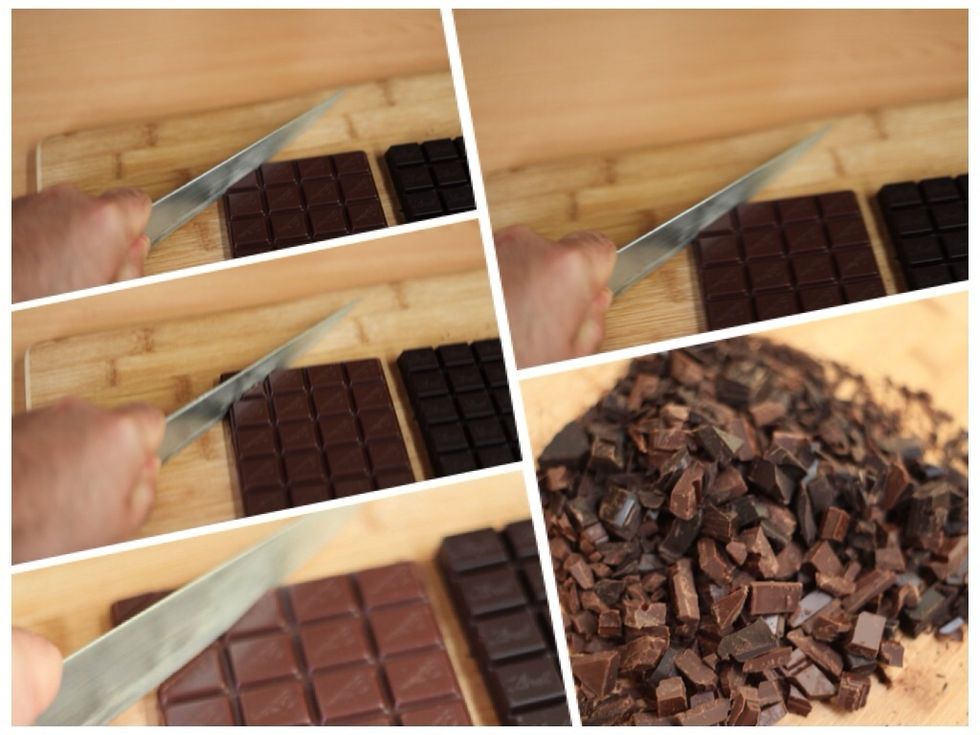 A quick rough chop chop chop of both chocolate blocks using a large sharp knife. Assuming your chocolate is at room temperature and has not been in the fridge, this will be super easy.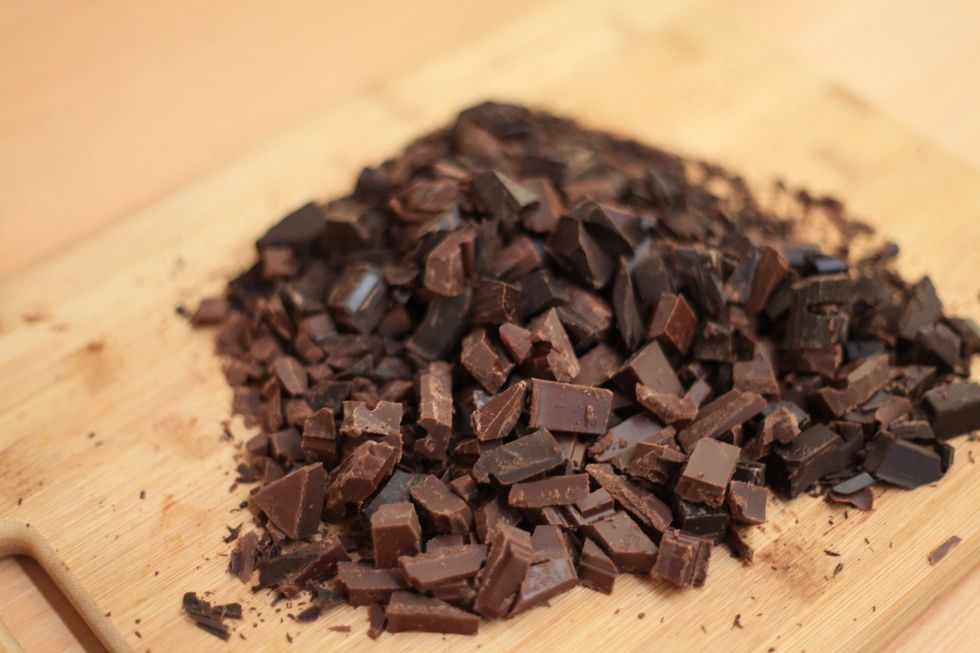 First time visitors to my guides, I'm all about love & fun family times. If you want to be a serious stick in the mud, chances are you and me 💔. Just kidding, just an excuse to show more chocolate.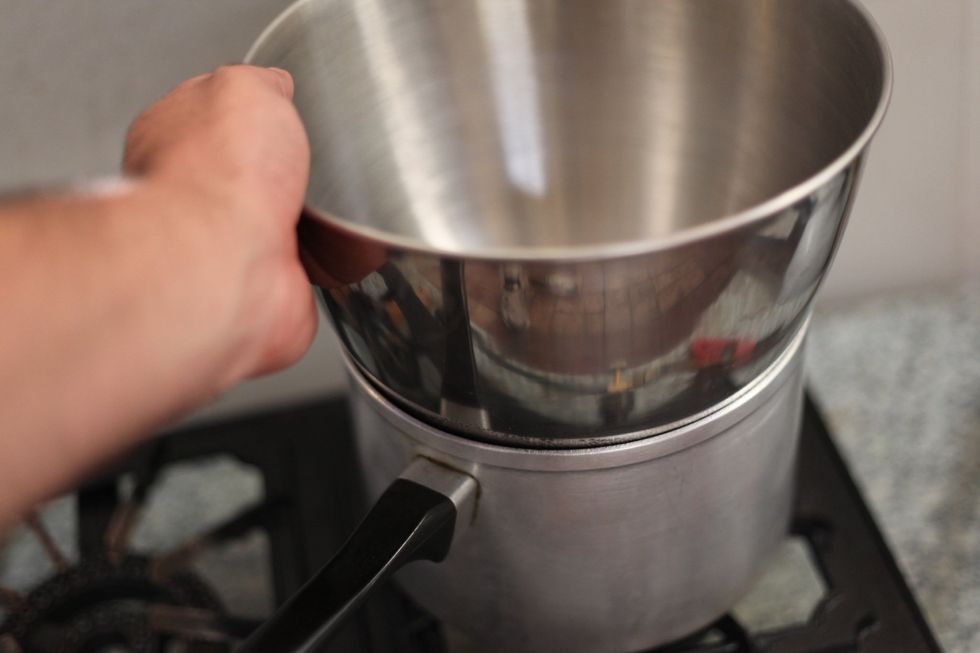 Important Part: no distractions ok? Just for the next 12 minutes. Touch the side of your tempering bowl it should be nice and warm but not scolding hot.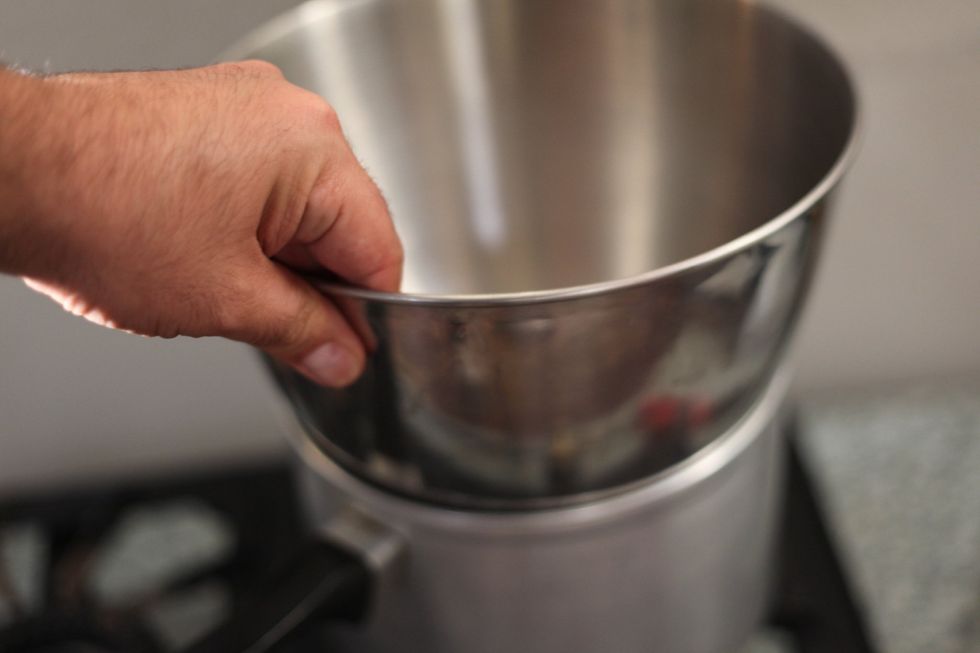 Another method: Try holding the tempering bowl for a few seconds. If you burn your hands, then call emergency. HOWEVER, this is not possible as there's no flame or fire yet under the pot of water.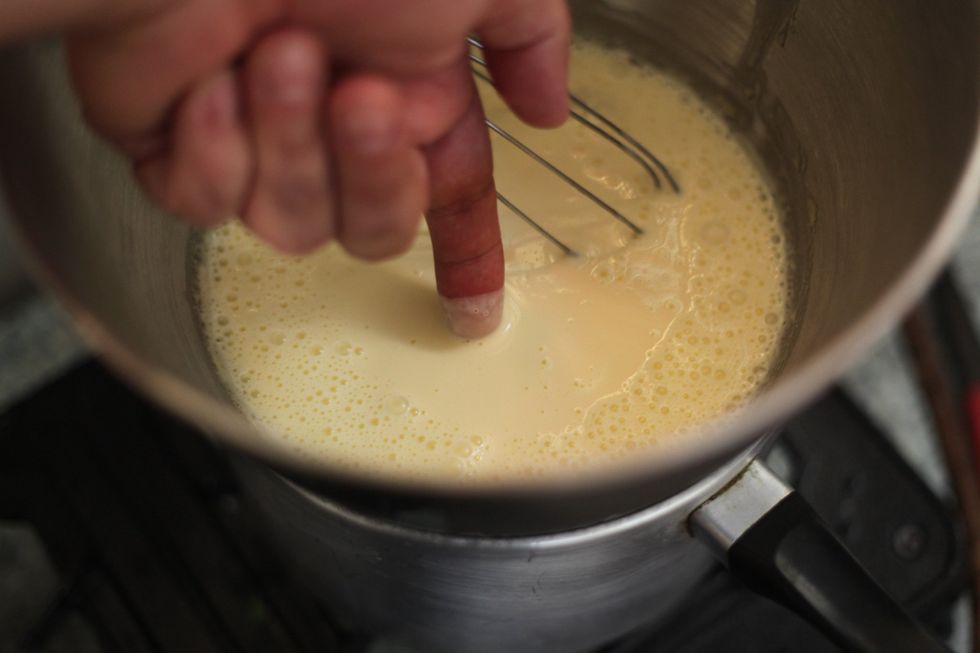 Now by the time you've chopped up the chocolate and tasted a bit here and there, stick your finger in the cream it should be just a tad warm. Just above room temperature. Now start the fire...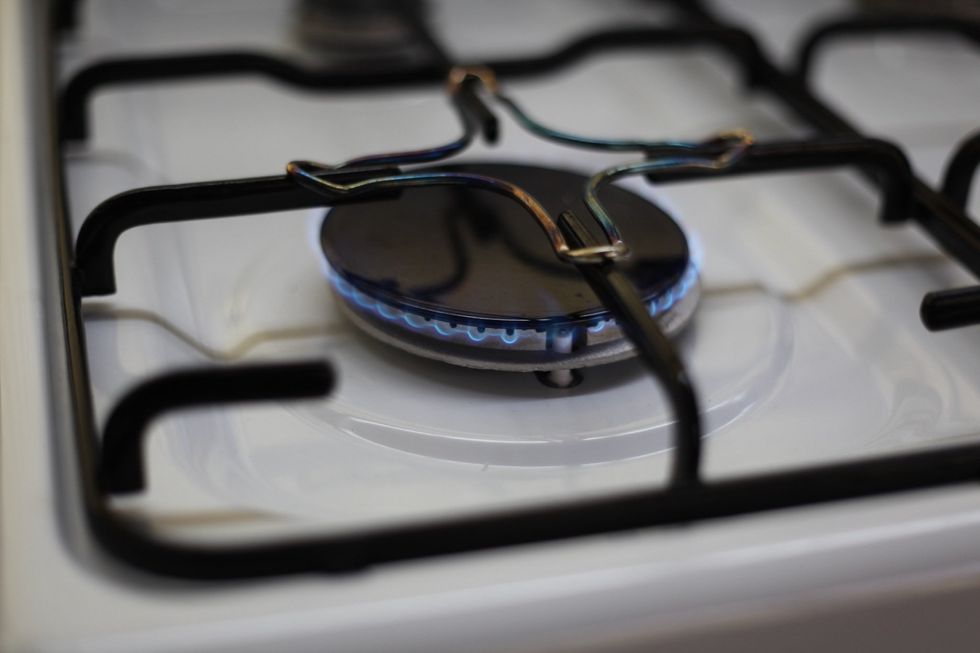 Your burner should be at this level at all times. You'll get the best results. It's a tiny flame but it gives perfect tempering. ;)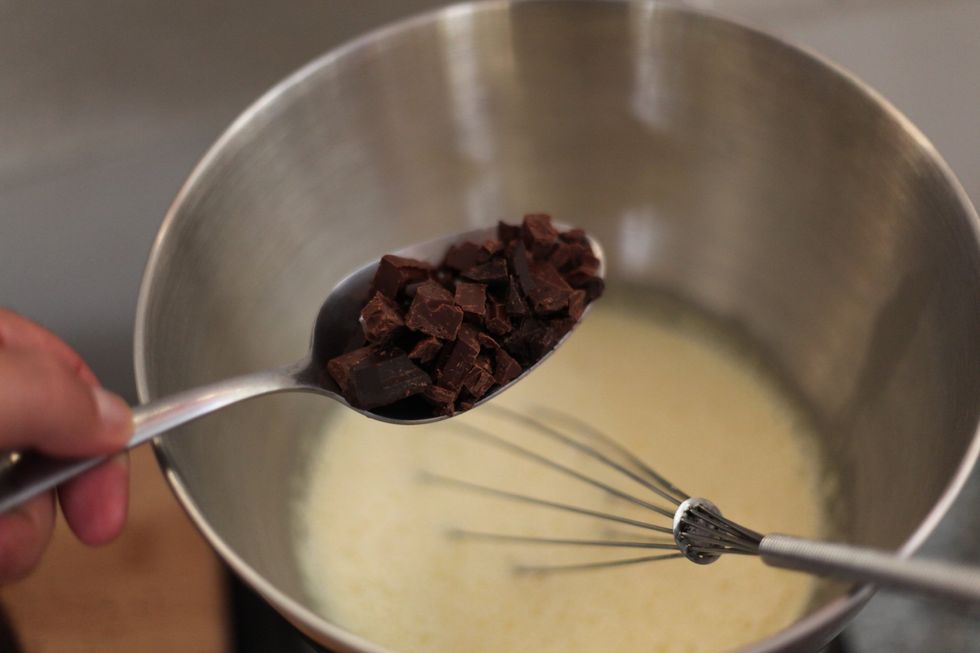 Your cream should start to gently bubble around the sides of the tempering bowl. This is about the maximum amount of chocolate you should dissolve each time. It dissolved fast, it won't take too long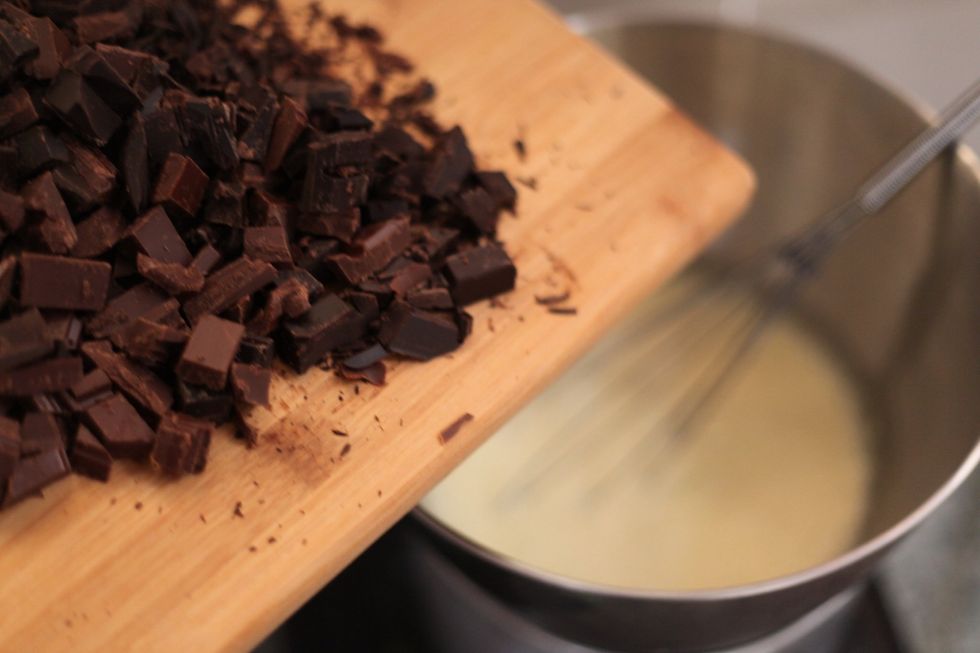 So a bit at a time, drop the chocolate into the cream and continuously whisk. Don't be scared if it bubbles a little. The gentle, yet continuous whisking (Don't stop) will make your ganache perfect.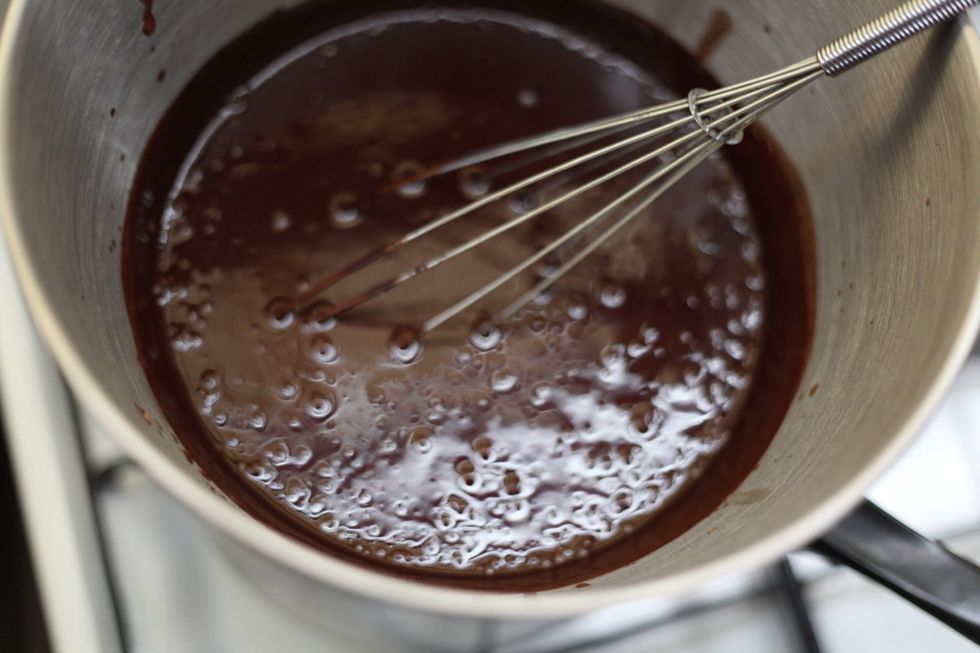 Even if Oprah or Ellen show comes on, don't get distracted. Annoying aren't I? Lol. Keep whisking with a gentle stir. If it starts to boil for some reason, just switch the fire off.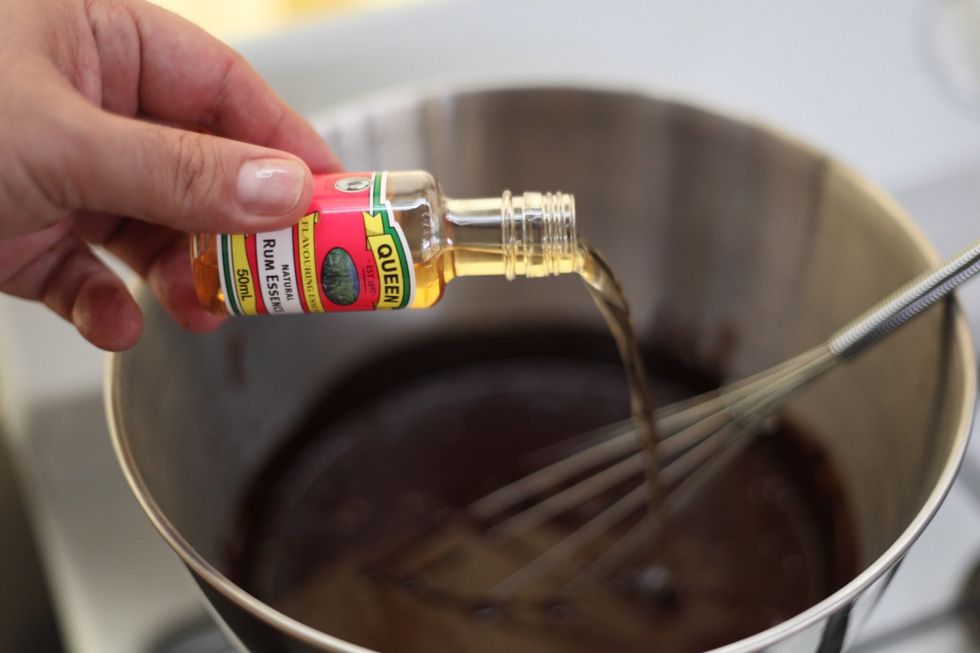 Of course it's best to use dark rum in this recipe, however for non drinkers use rum essence. 40-50 ml depending on how strong you want the taste. I used the whole 50 ml. Keep stirring.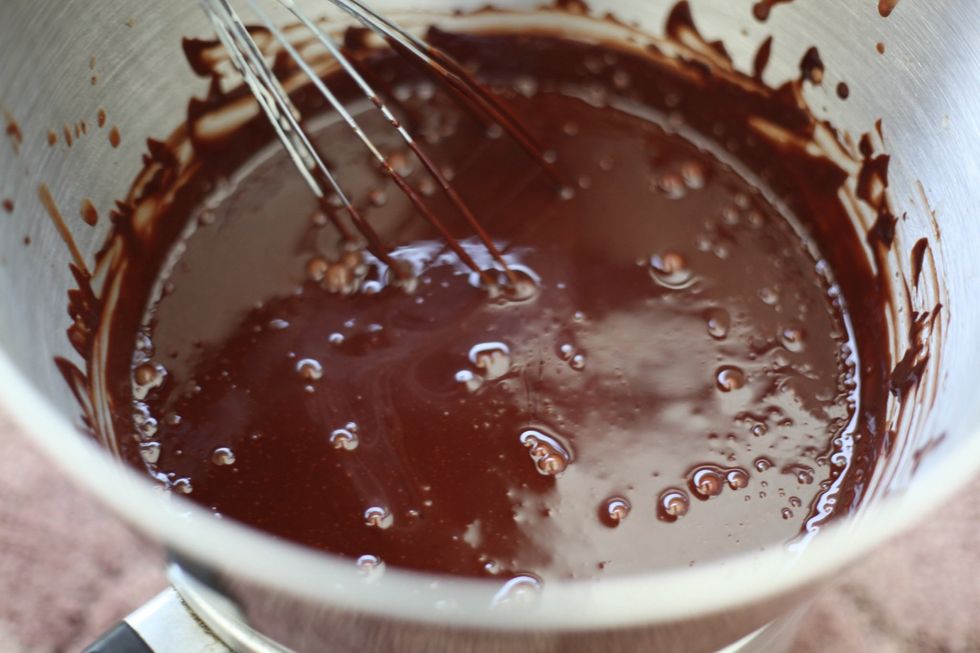 Turn off the heat and keep stirring. Stir and mix and whisk and mix. Gently now! See those bubbles, IGNORE!! Easy fixed ;)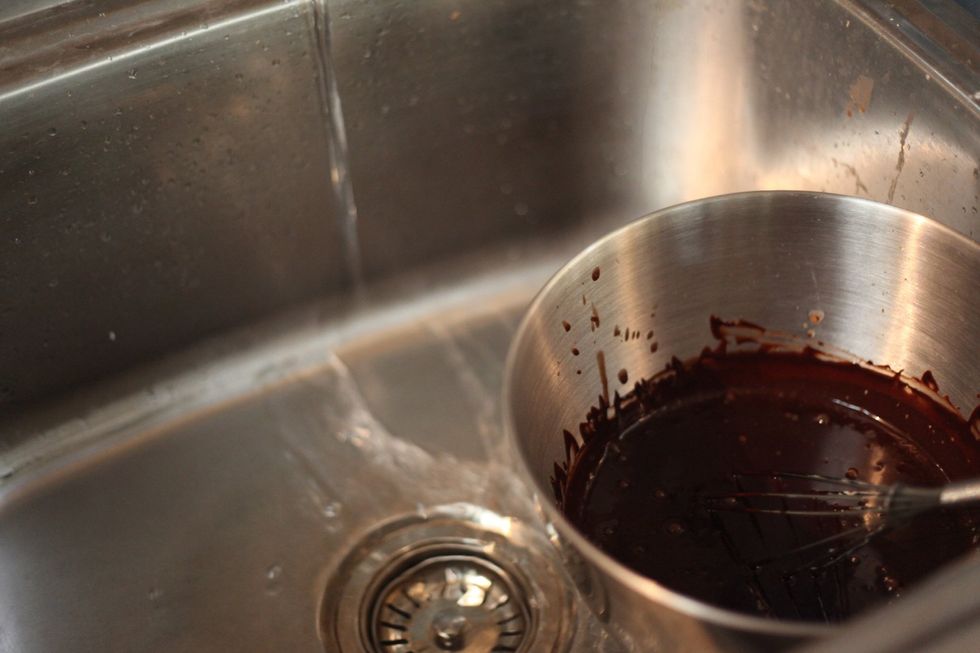 Bubble Fix: Immediately take the tempering bowl with all the chocolate and stick in in the sink. Run cold water around the bowl. Please make sure you don't get water inside your chocolate.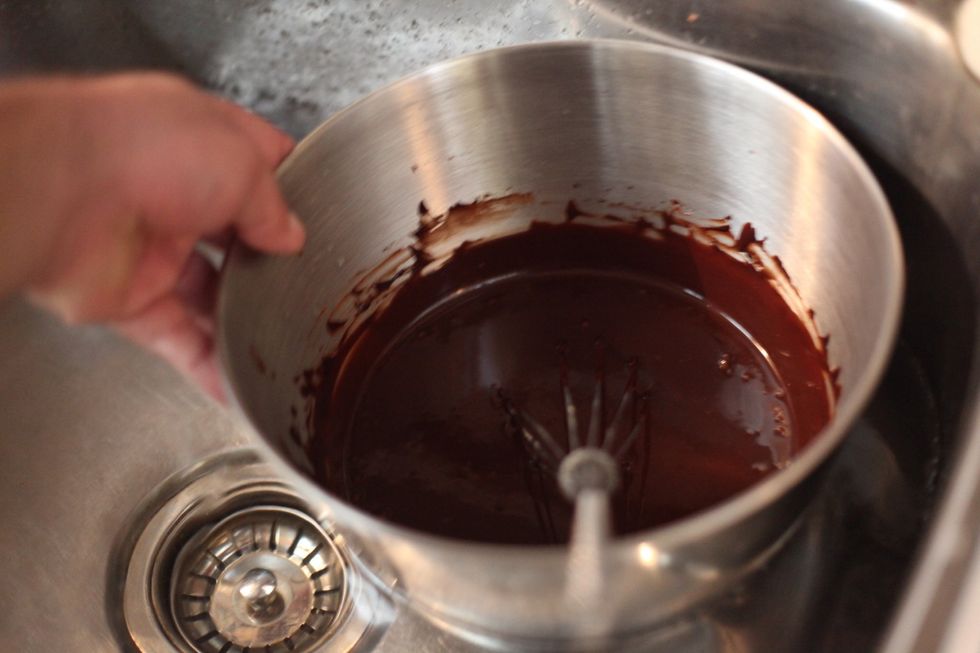 It's ok to keep whisking while cooling down. Touch the stainless steel around the side and it should be cold enough to pick up without a towel. See the bubbles disappearing?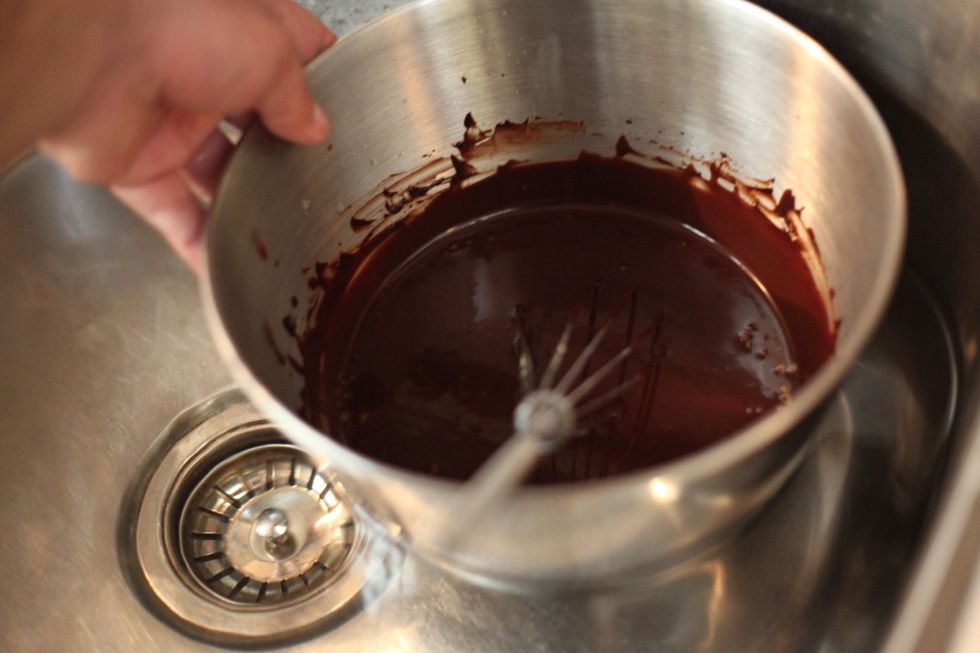 I researched 10000 methods of tempering and I wasn't satisfied with any of them. Funniest was start and stop the microwave. Sorry not gonna happen! Put your cool ganache in the fridge. Don't cover.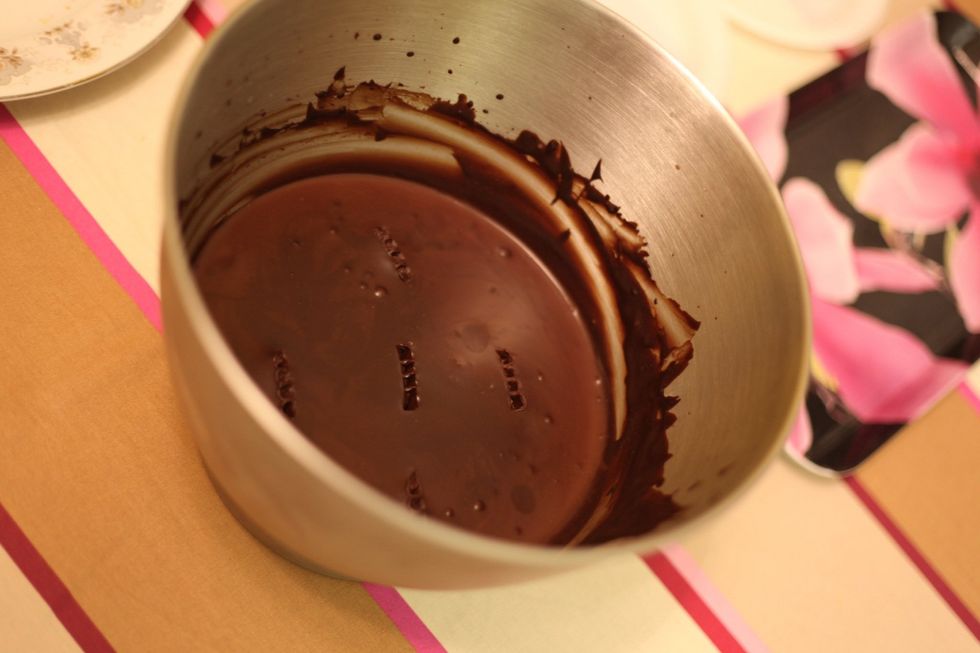 Experts say you should leave ganache in a dry cool place for 48 hours. Sorry experts, but I'm NOT leaving MY chocolate for 2 days! After 3 HOURS, prick the ganache with a fork to test firmness.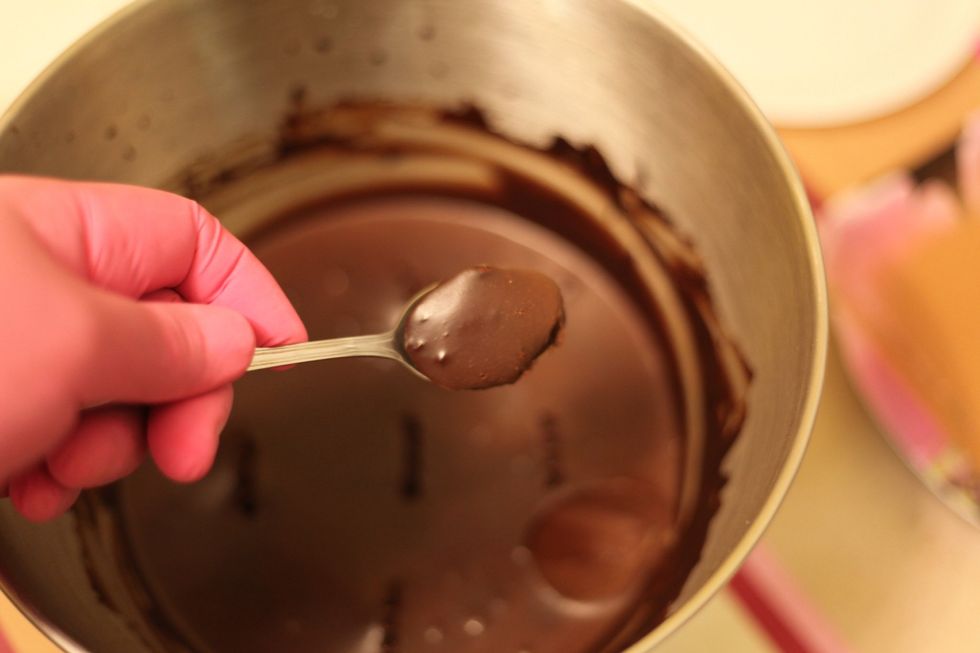 In 4-5 hours, your ganache should be ready. Use a teaspoon to size the balls. Have a taste ;) I was going to make rum balls but my hands are a too clumsy for rolling balls so Rolling Stones it is!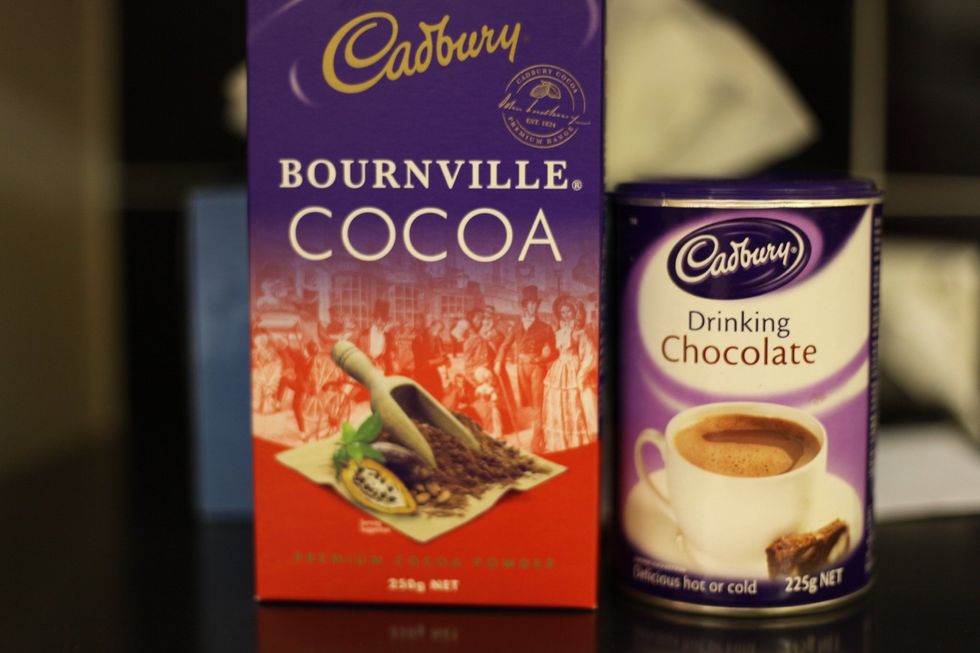 Please only use powdered cocoa NOT drinking chocolate. I will show you the big mistake I made in a moment. Remember bitter cocoa only.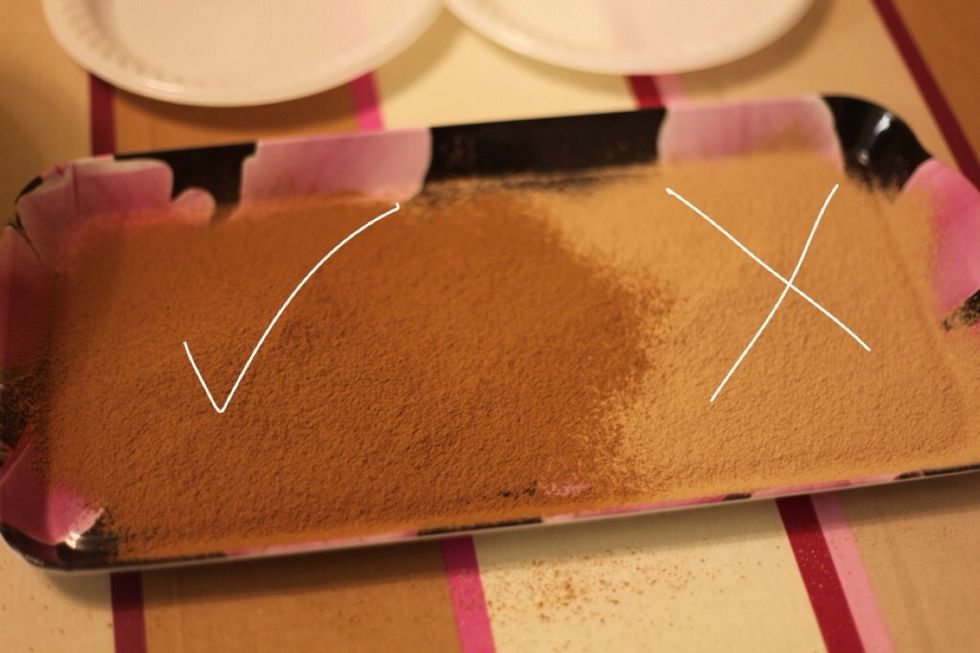 On the left is normal bitter cocoa, USE. On the right is sweet drinking choc powder, DO NOT USE! The sweet cocoa powder just got sucked in to the ganache and went soft. See, sugar is bad for you. Lol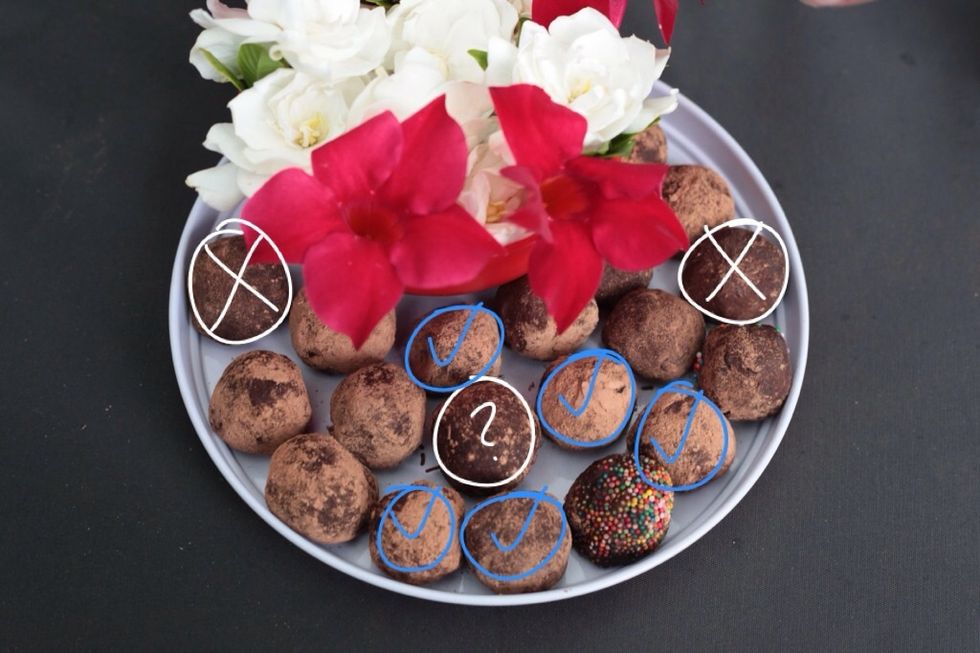 So here's my quality assurance team at work. Lol. See the white circles: using drinking chocolate. The blue circles is what we're aiming for. The "?"... Well I have no answer for that. Hahahaha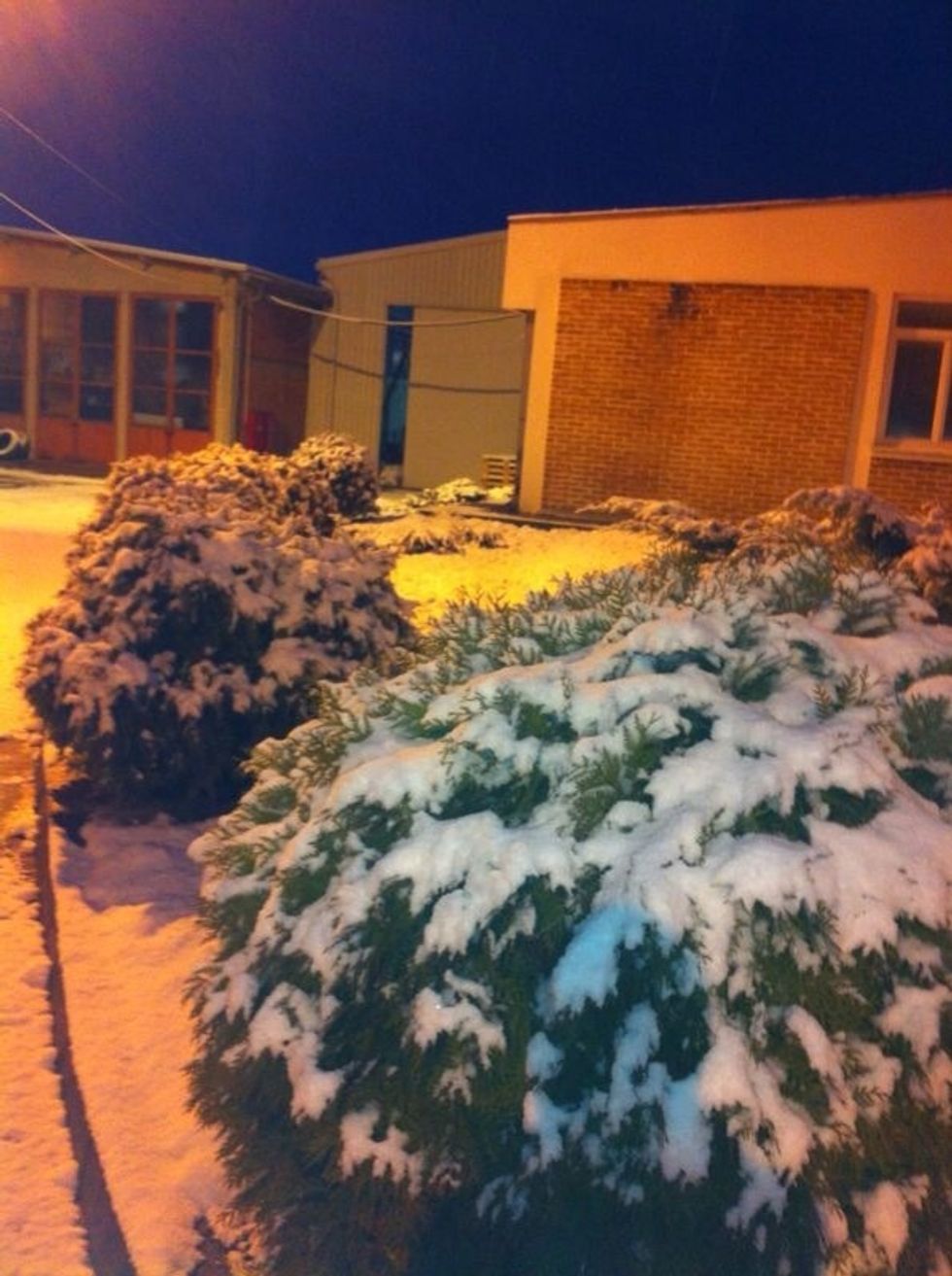 All the way from Serbia, a picture of the first snow today sent by my brother. Can you feel Santa Claus getting closer? Or did you eat too many strawberry Santas from my previous guide?? Yummmmyyyy!!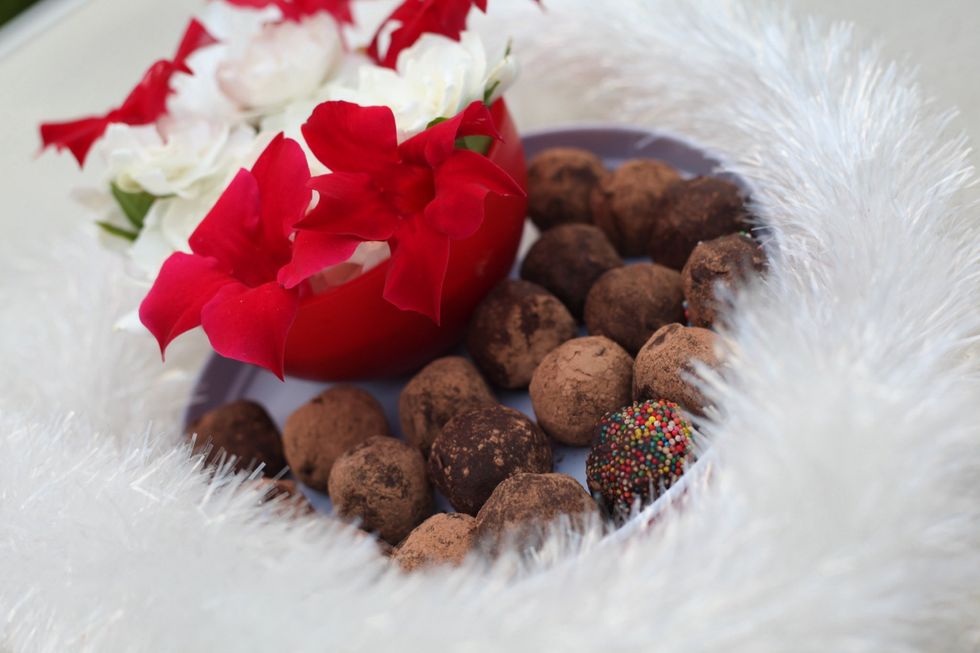 Heavenly taste, No regrets! You can use anything you like to roll your balls in. Hundreds and thousands, desiccated coconut, those Dragee things (I'm learning lol). It's entirely up to you.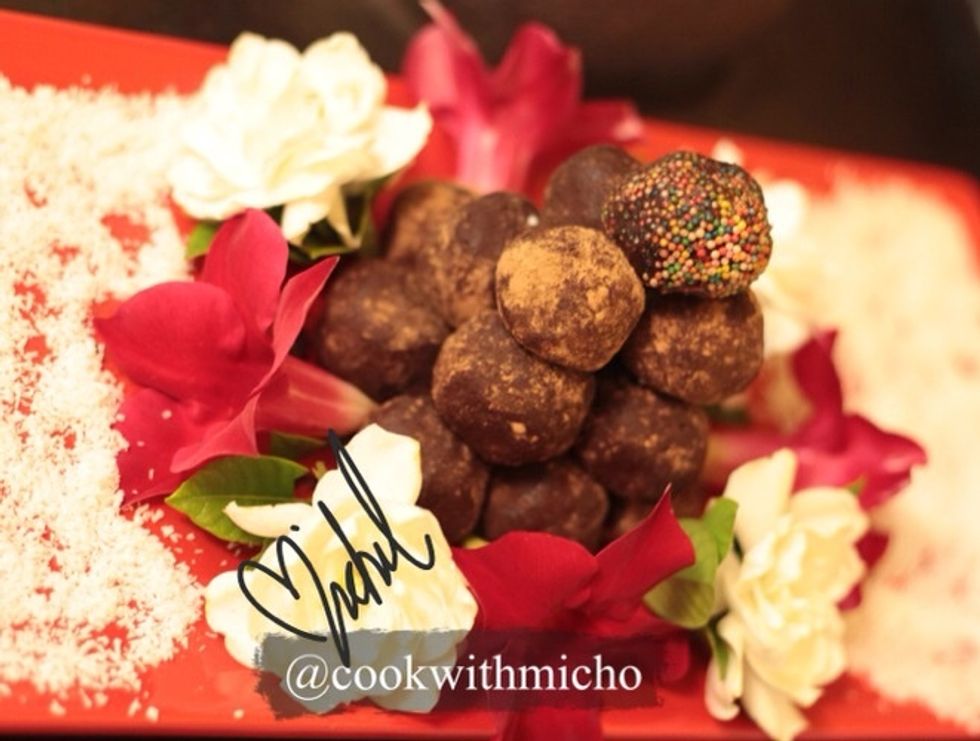 Stack 'em up and stick them back in the fridge overnight or just eat them all up now. It's not greed if you hide them.. Think about it LOL. Love Christmas so much, we wanna kiss everyone. 😷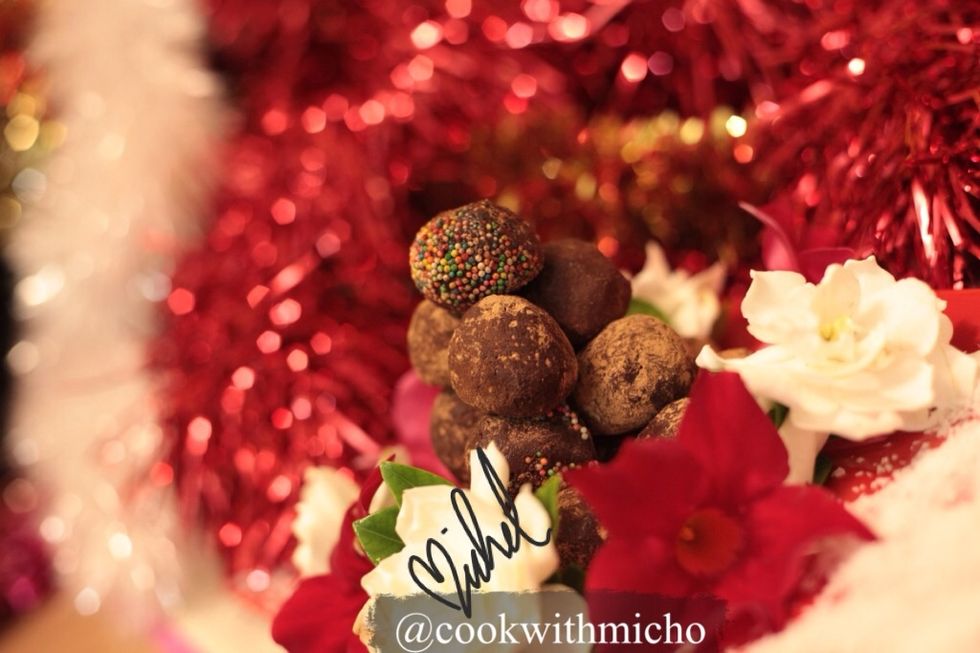 From me and my family to yours, from our amateur kitchen, Merry Christmas and love to all our snap guiding friends from around the globe. Warm Hugs from Perth Hills :)
600.0ml Thickened Cream 35%
250.0g Premium Cooking milk Chocolate
250.0g Premium dark cooking chocolate 70% cocoa
40.0ml Rum Essence or 1/3 cup dark Rum
3.0 Favourite Dragee types or desiccated coconut
1.0 Large flat tray
Michel Daher
Micho here. Amateur experimental chef and lover of food. Thanks for all your support. Join my Food Journey www.naturallygoodfood.com